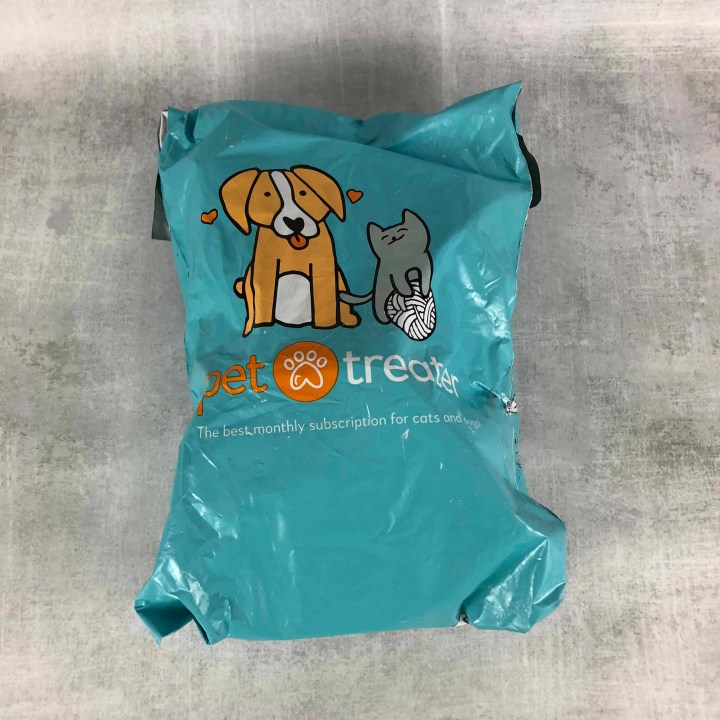 Pet Treater Dog Box Mini is a monthly smaller version of Pet Treater Box. You'll receive at least one bag of treats made in the USA or Canada along with one toy each month for $12.99 and free shipping. Small, medium, and large dog options are available. Subscribers have access to secret deals and add-ons. It's formerly known as Mini Monthly Mystery Box for Dogs.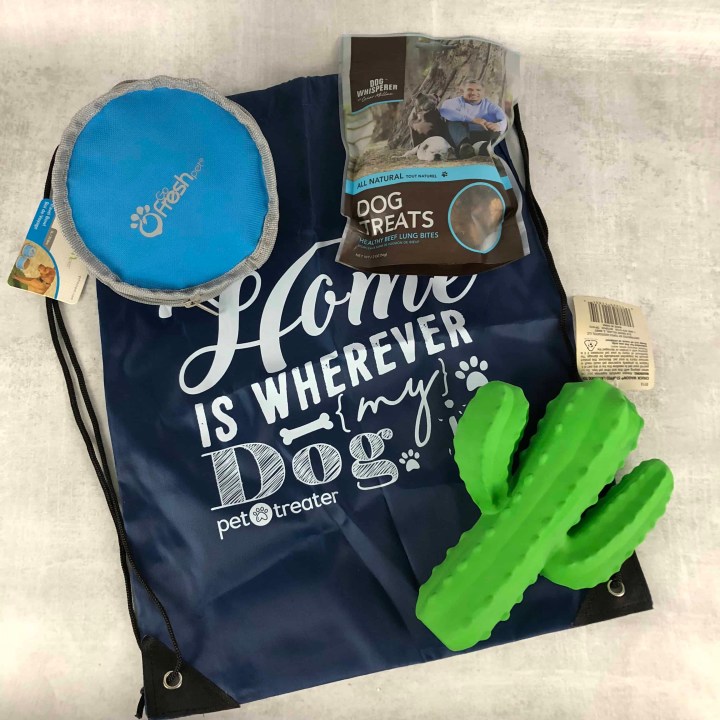 Everything in my Pet Treater Dog Box Mini box! This is the box for Small Dogs.
DEAL: Get your first box for $6.49 Use coupon code DOGMINI50.
FYI: FIRST TIME subscribers will receive a first time box, which is full of past favorites and will NOT be a themed box.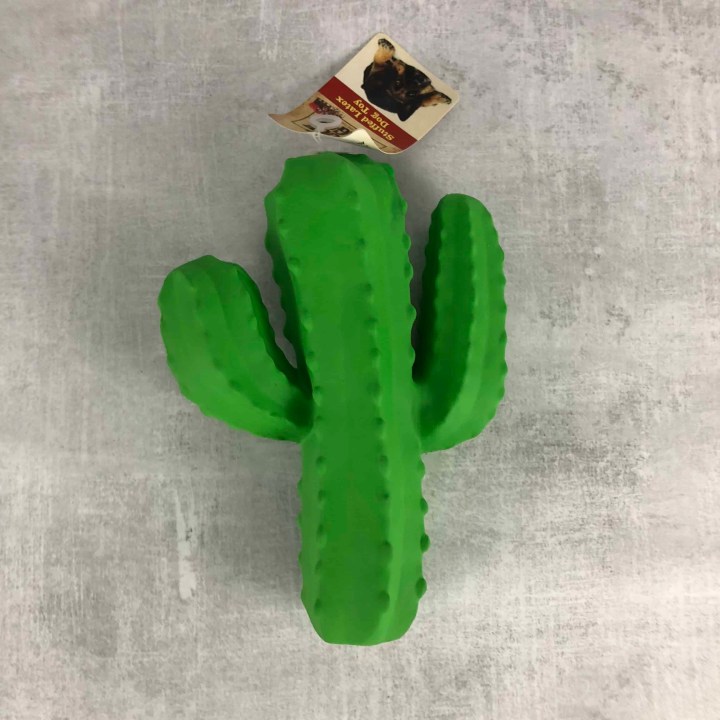 Cactus Toy: I live in Arizona so we see our fair share of cactus. This is one Sasha can actually play with.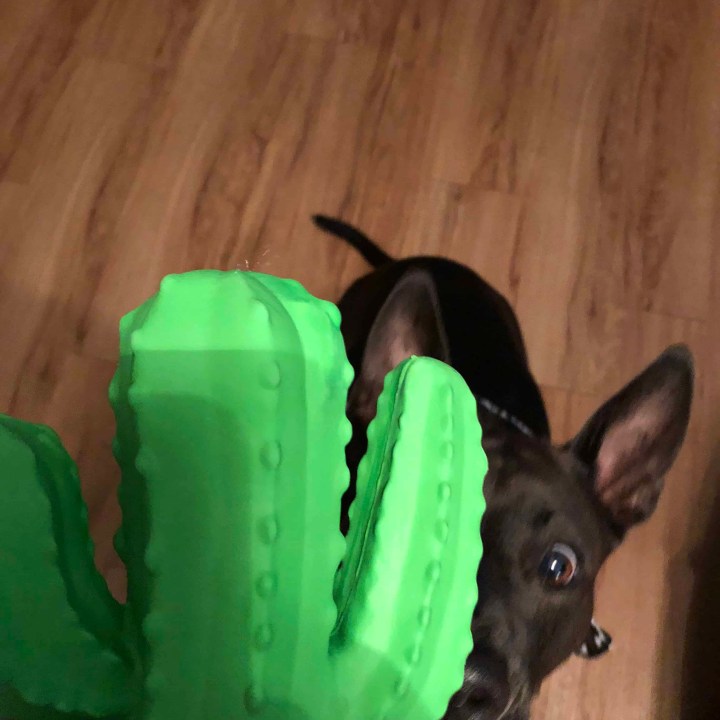 Sasha loves it!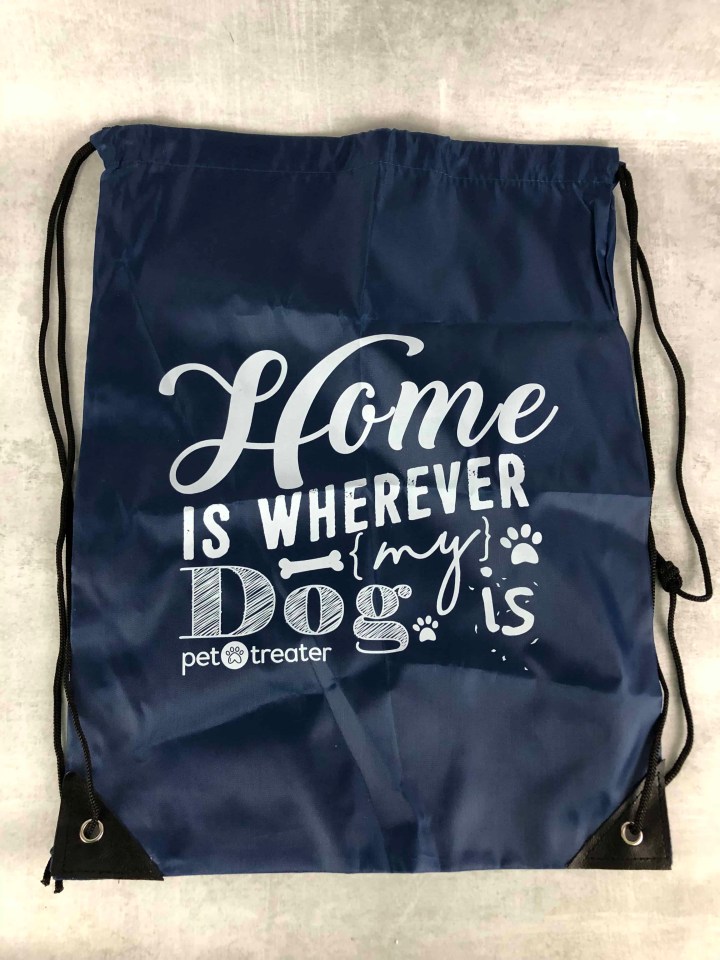 Home is Wherever My Dog Is: This is a great bag to keep treats and toys for a day out.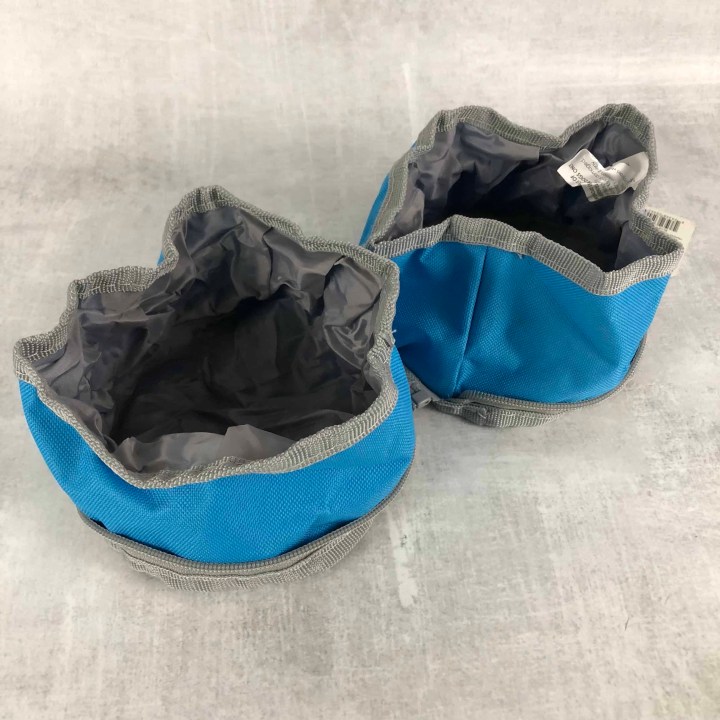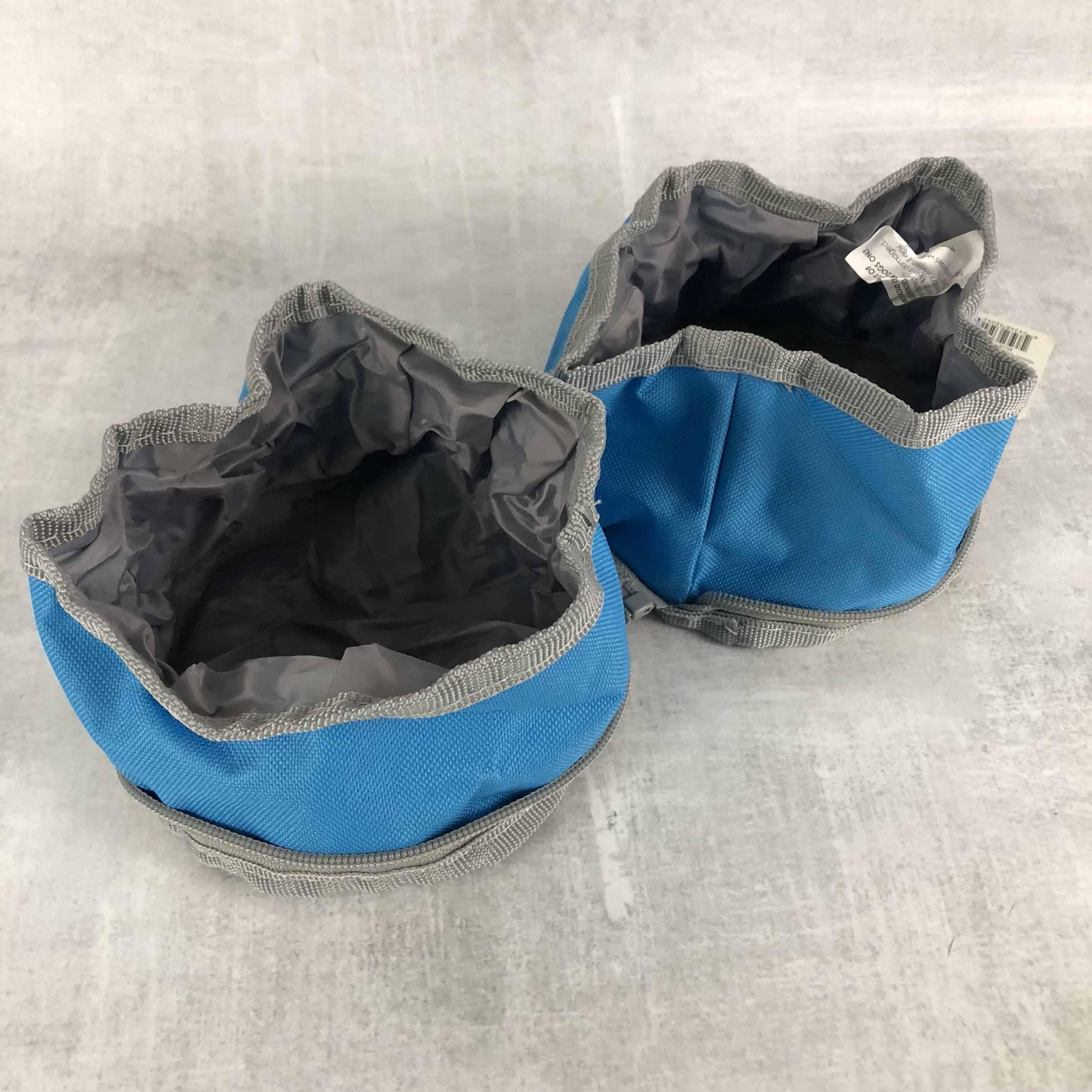 Go Fresh Pet Portable Bowls: The perfect item to put in the aforementioned bag would be these collapsible dog bowls.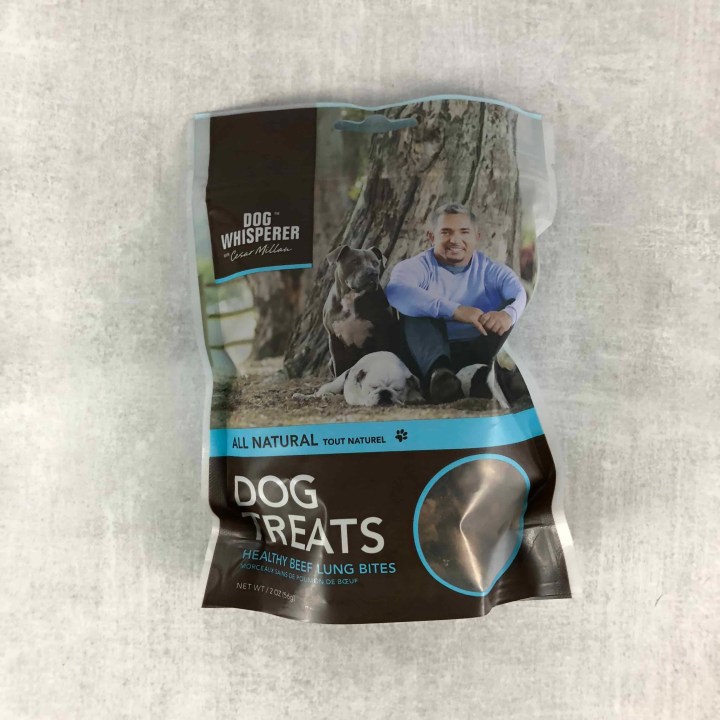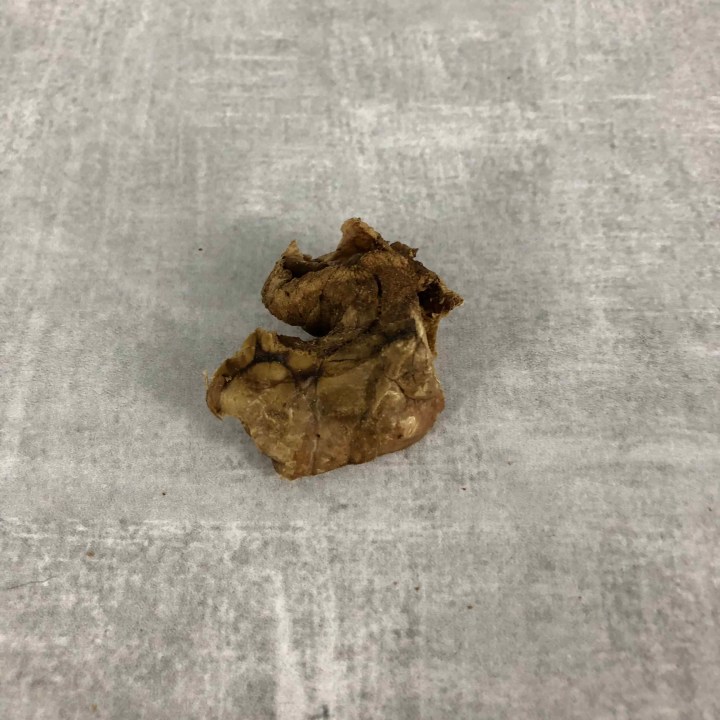 Dog Whisperer Dog Treats: I like receiving dog treats in a box but I know someone who enjoys them even more.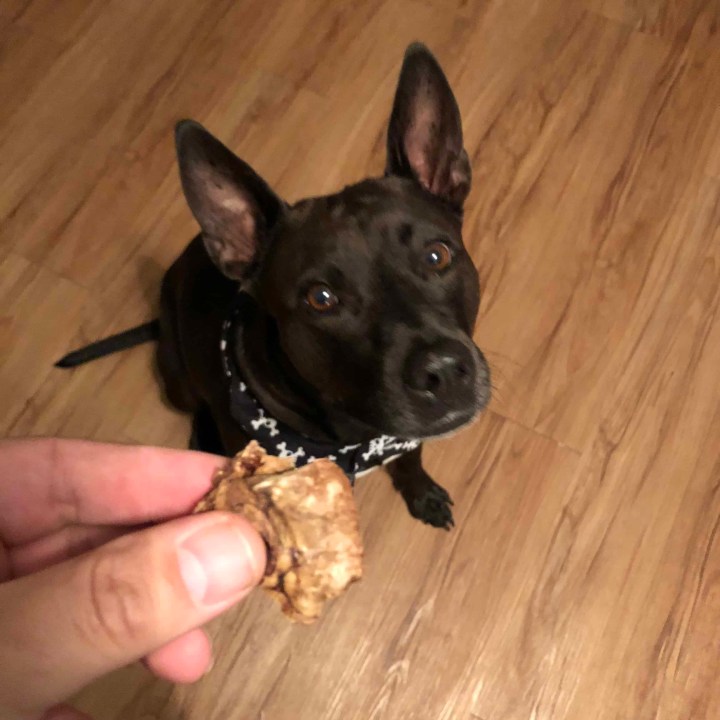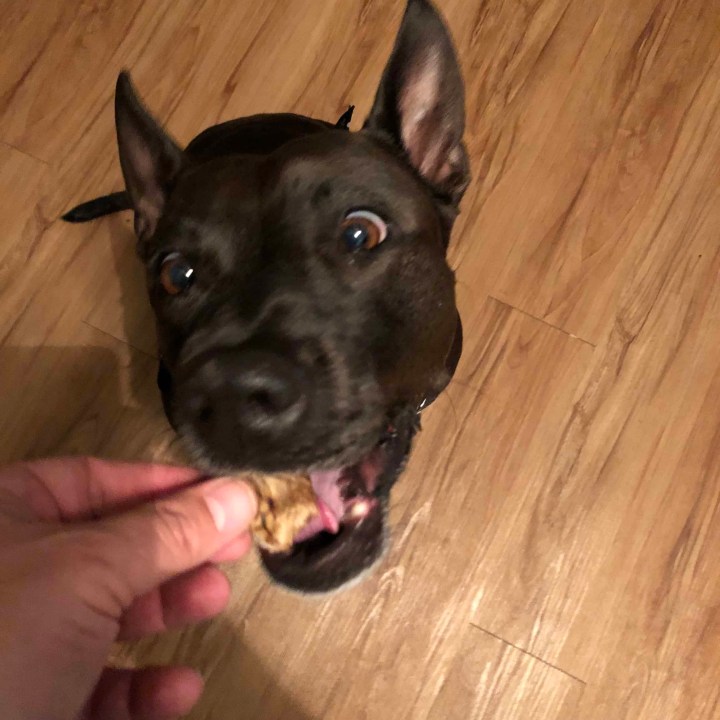 Sasha loved 'em!
It was great to get to try out the Pet Treater Dog Box Mini box – a great little delivery of a toy and a treat to keep your pup excited and happy!
What do you think of this month's Pet Treater Dog Box Mini?
Visit Pet Treater Dog Box Mini to subscribe or find out more!