Peachy Box is a monthly themed subscription box full of cute, trendy items that you might find at Forever 21, Sephora, Paper Source, or Urban Outfitters. Peachy Box is $34.99 a month and features 6-8 beauty and lifestyle items. Shipping is free to the U.S.
Every month, you'll receive a box with deluxe to full-sized items hand-curated by our team. We have a new unique trending theme every month! Treating yourself once a month isn't that hard.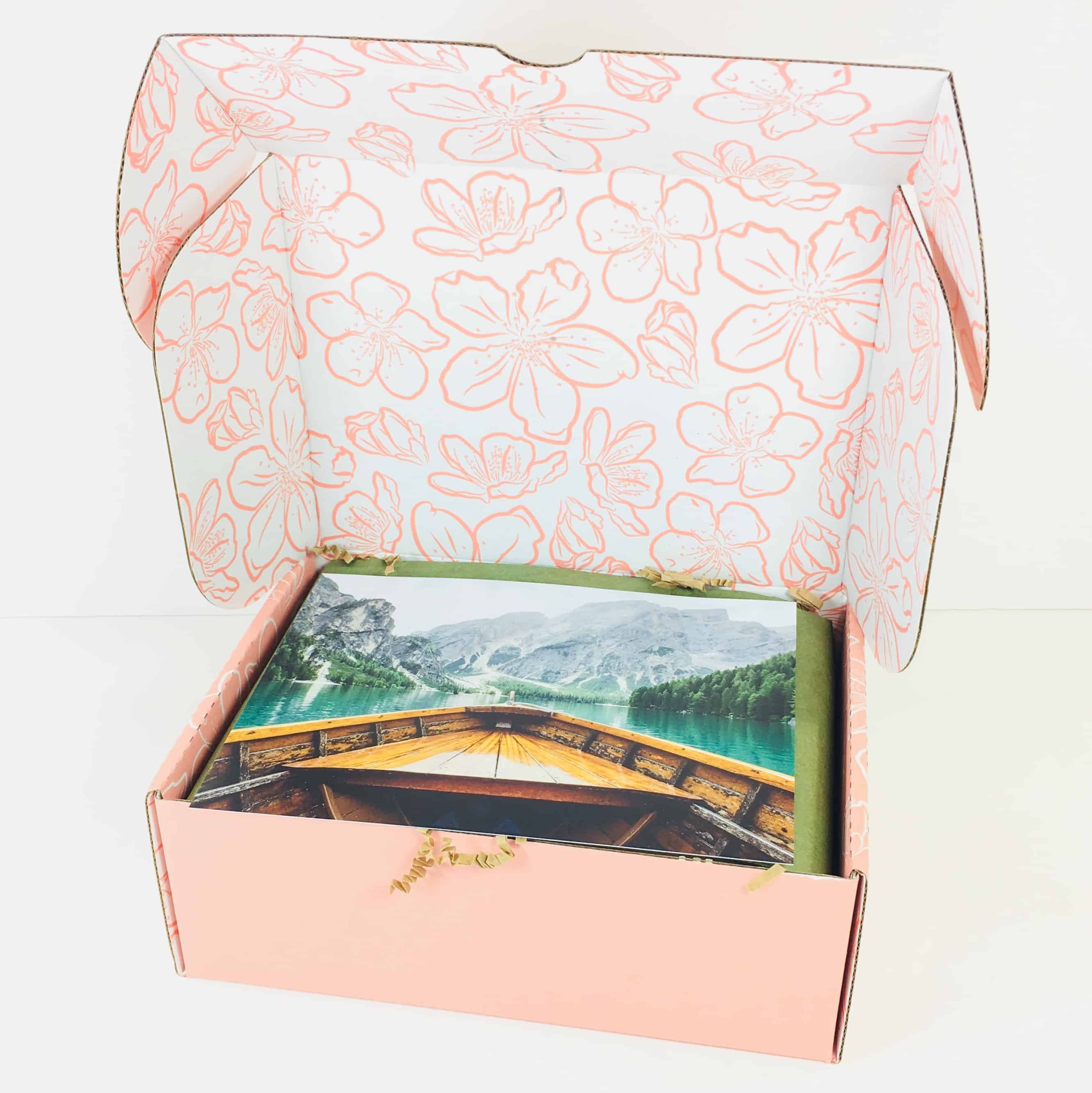 DEAL: Get 25% off your first box! Use coupon code HELLO. Cannot be combined with any other offers.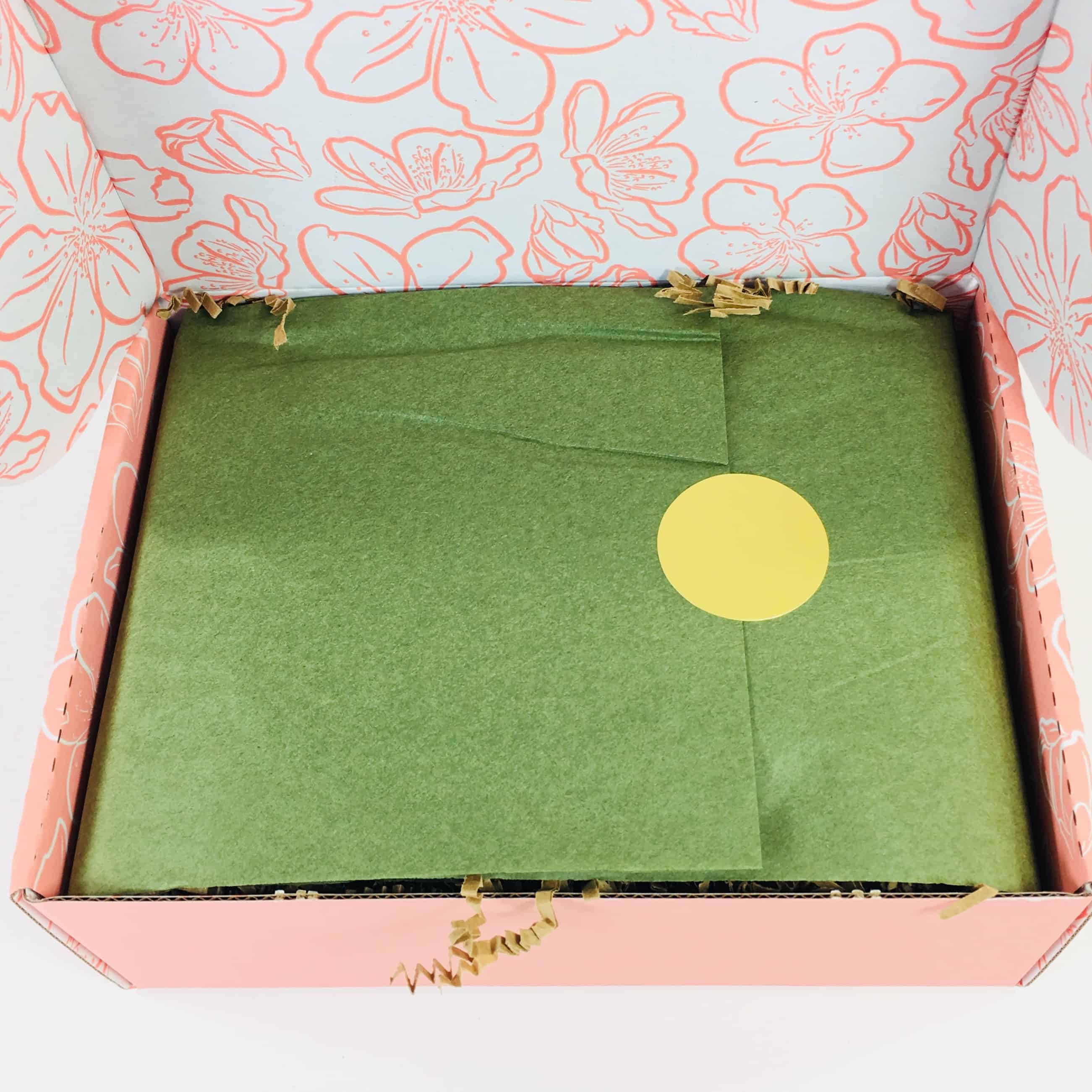 Sealed with a shiny gold sticker!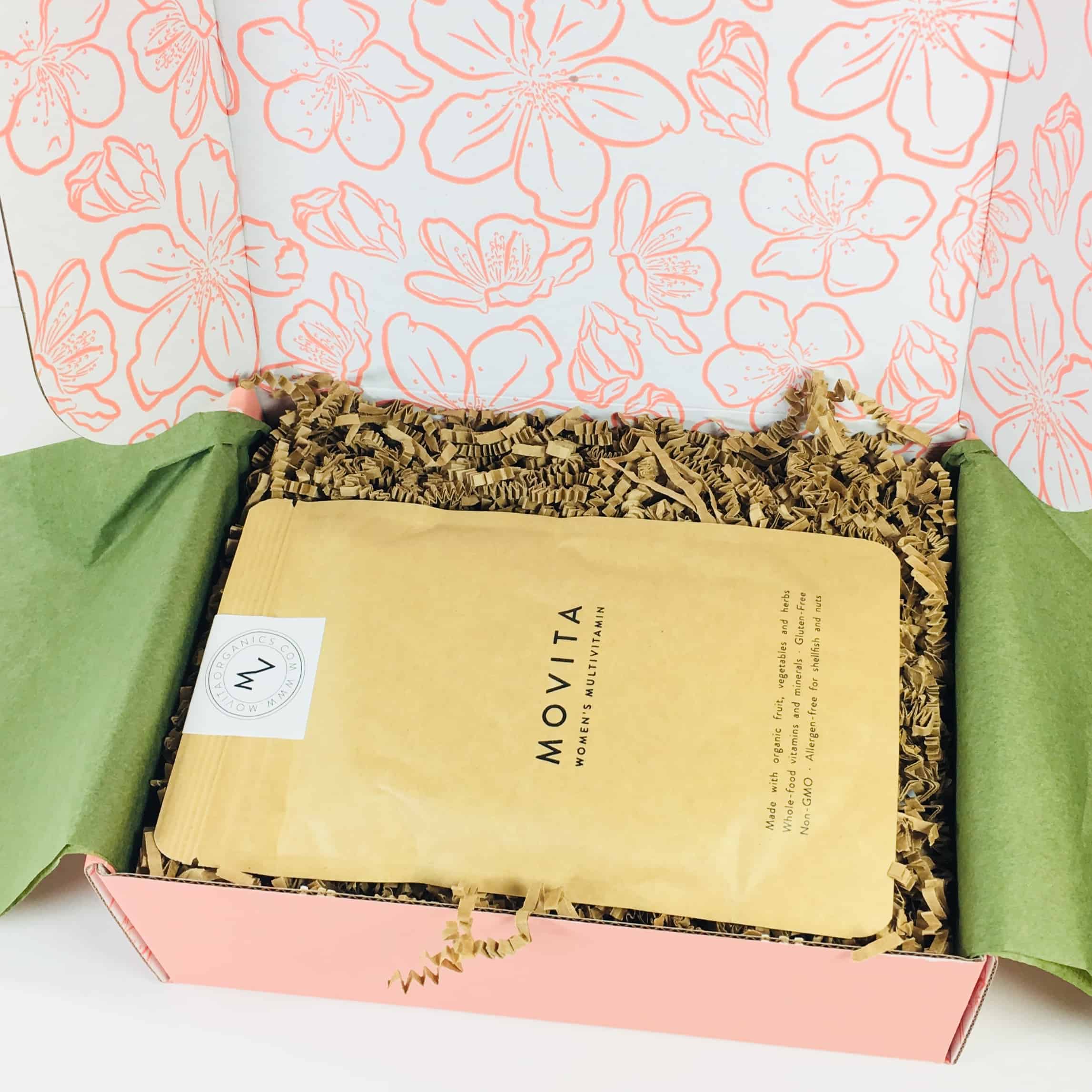 My items were nestled in brown paper squiggles and olive-green tissue paper.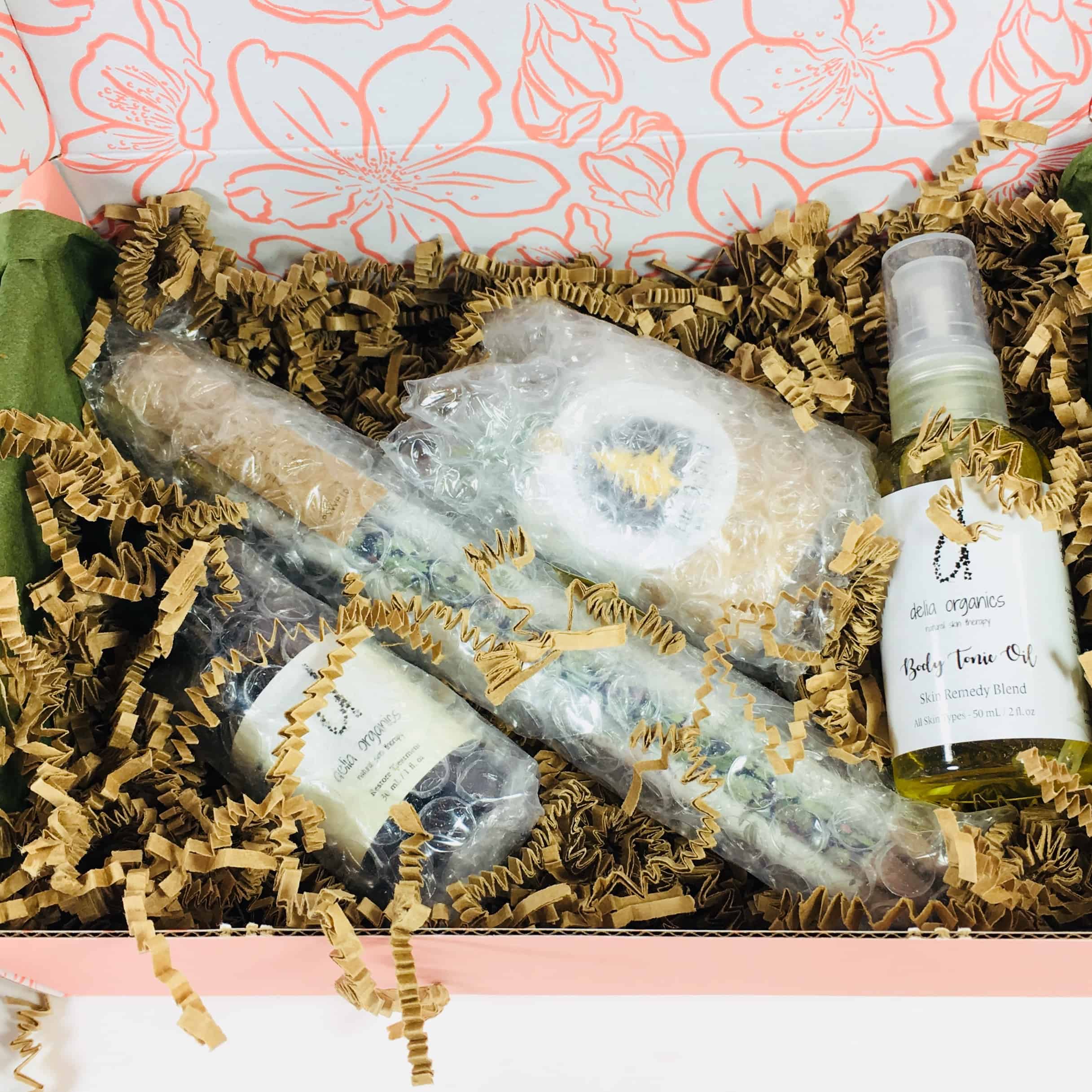 Some of the more delicate items were wrapped in bubble wrap to keep them safe.
Everything in my box!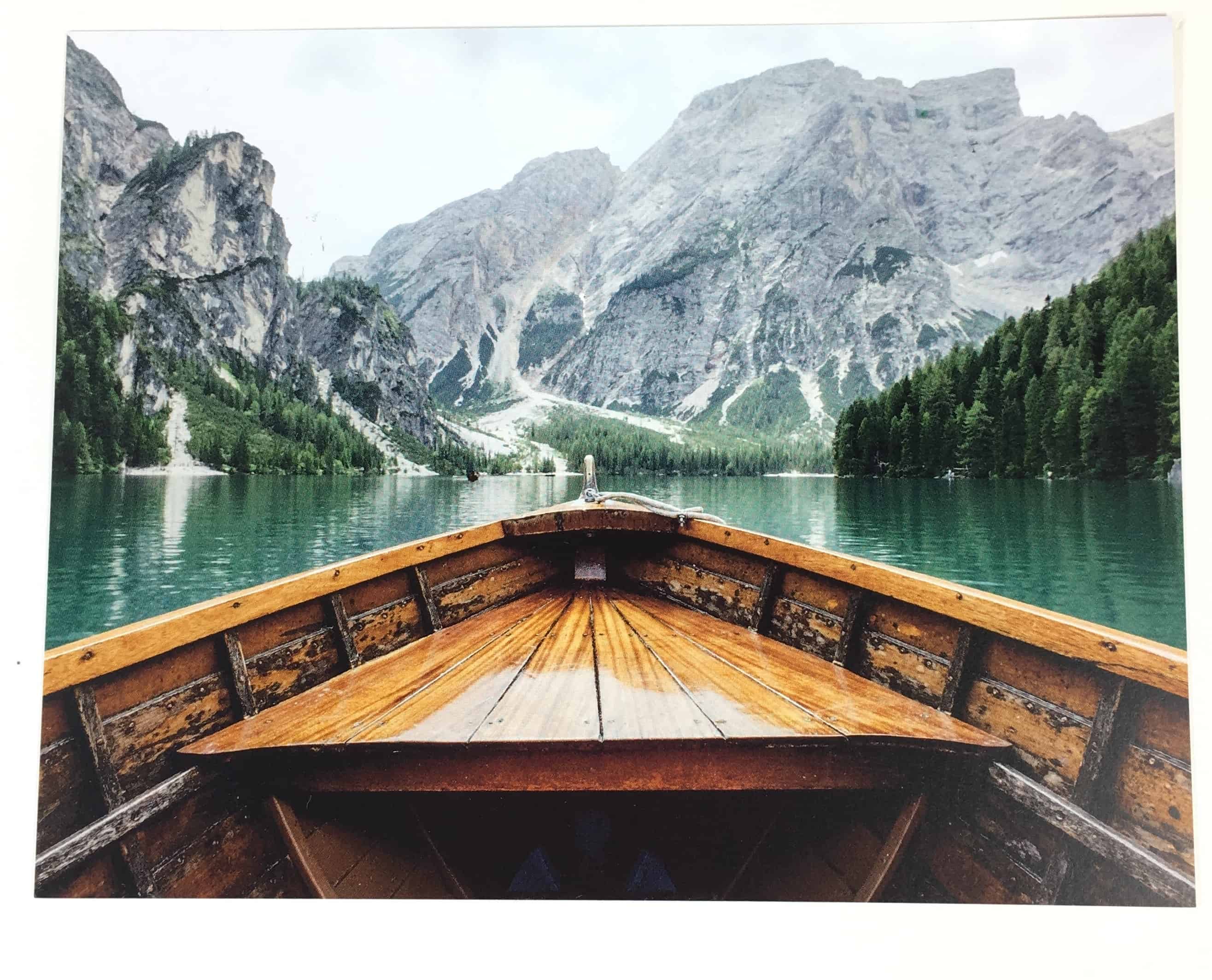 What a peaceful looking card!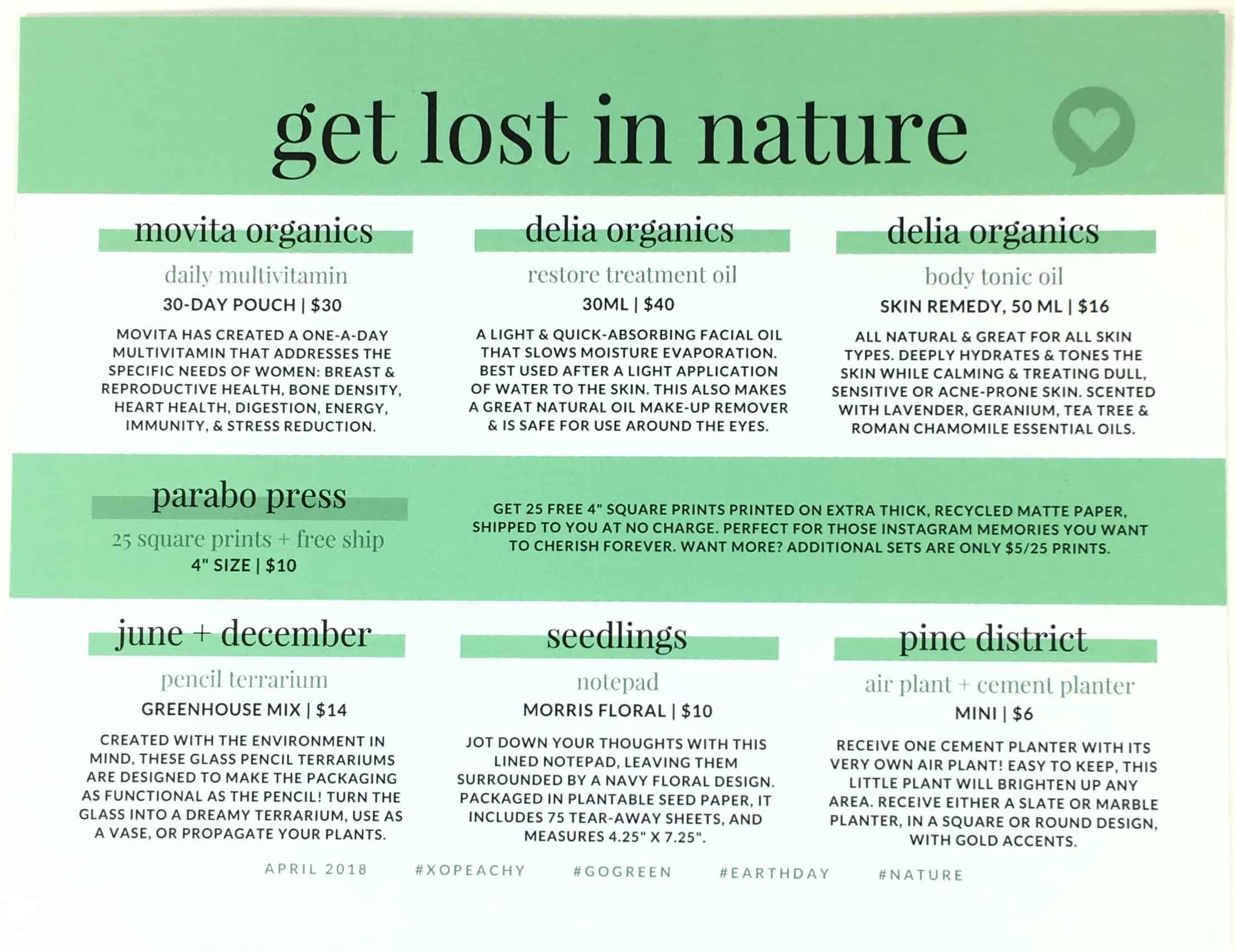 The April theme was "Get Lost In Nature." The product information card listed each item along with info and suggested retail price. I appreciate that Peachy Box produces such a thorough info card.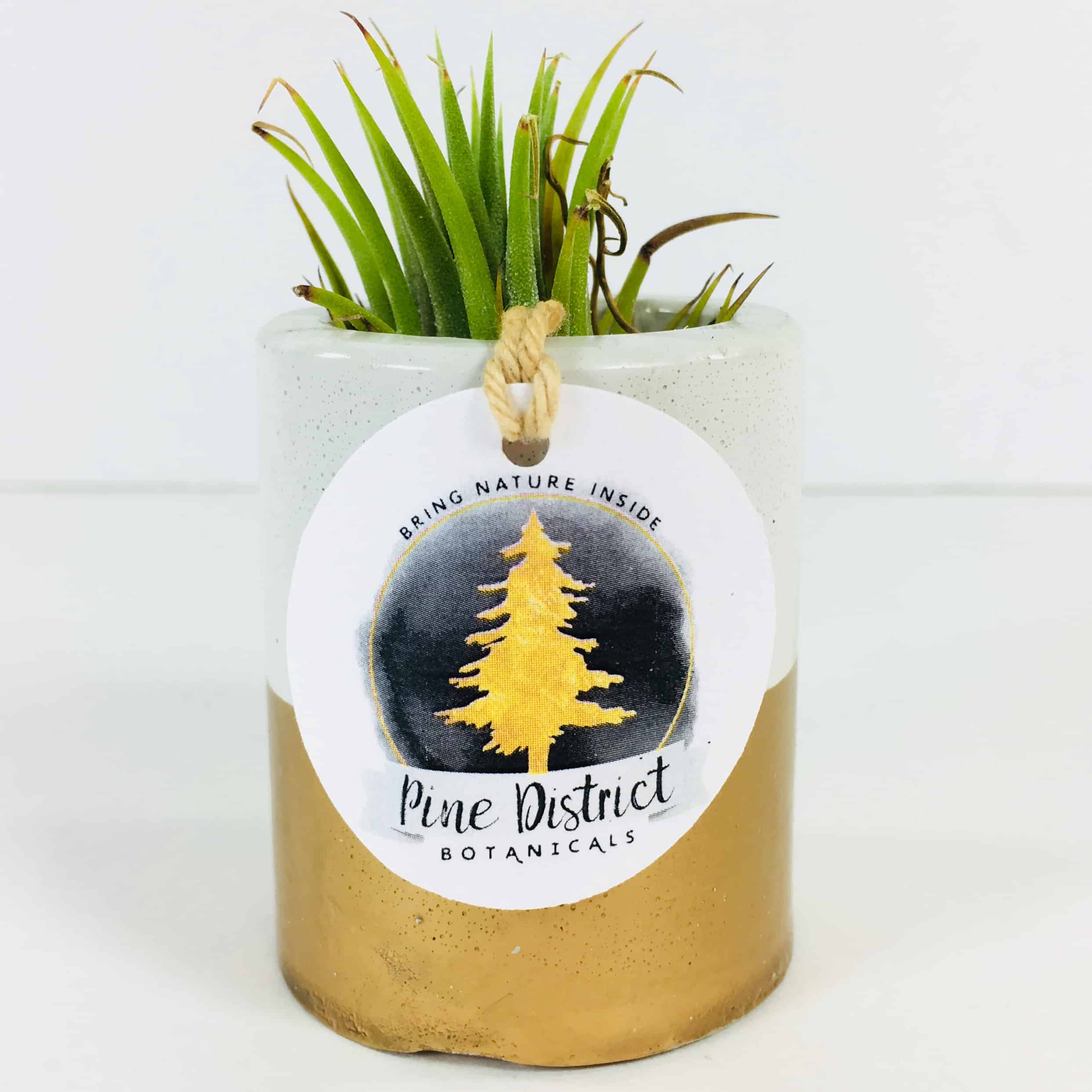 Pine District Botanicals Air Plant + Cement Planters ($8) I have a little collection of air plants from subscription boxes, and I believe this makes number 4!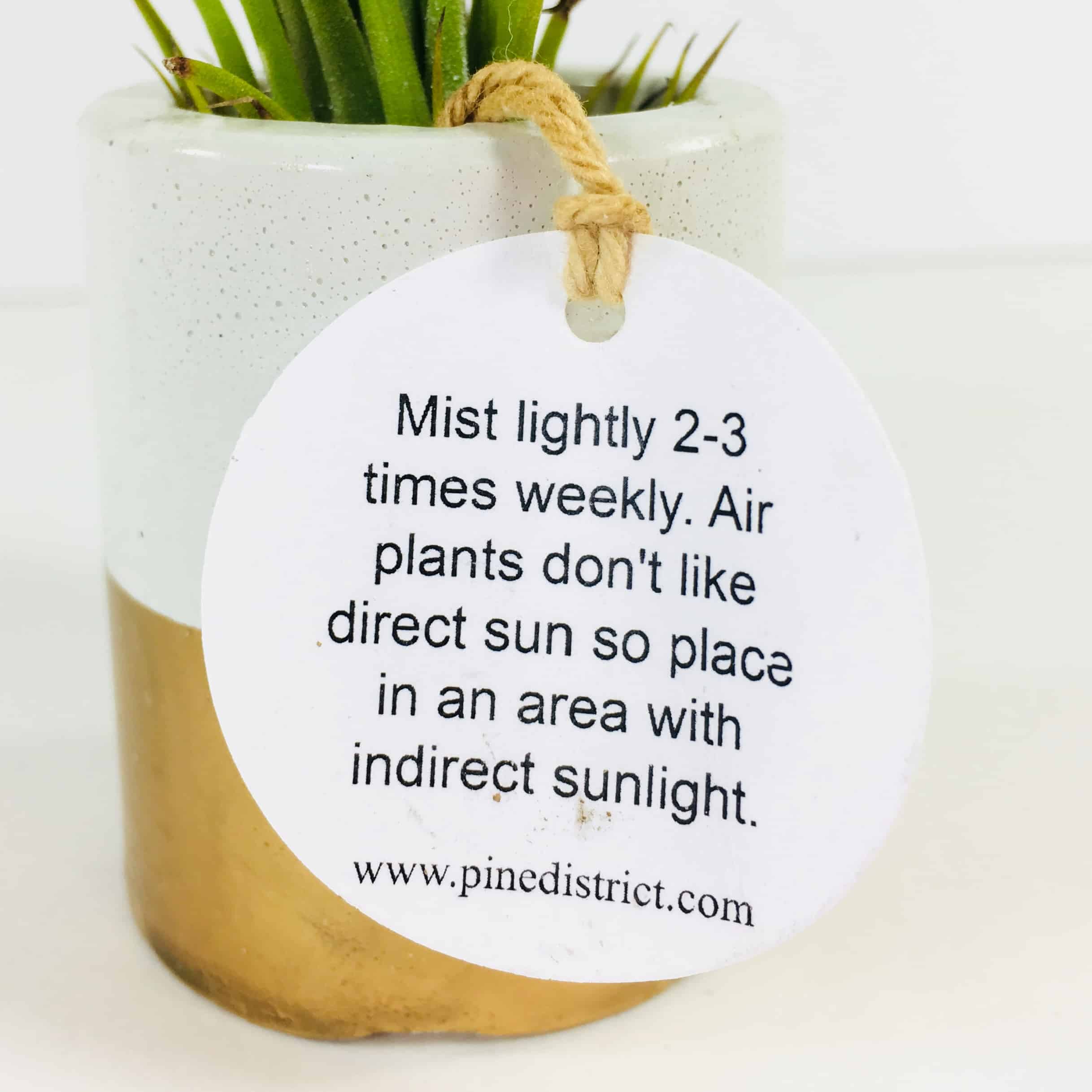 The planters are hand-made in small batches out of cement. The Tillandsia plant needs a little dunk in water once or twice a week but after soaking just pop it back in the container!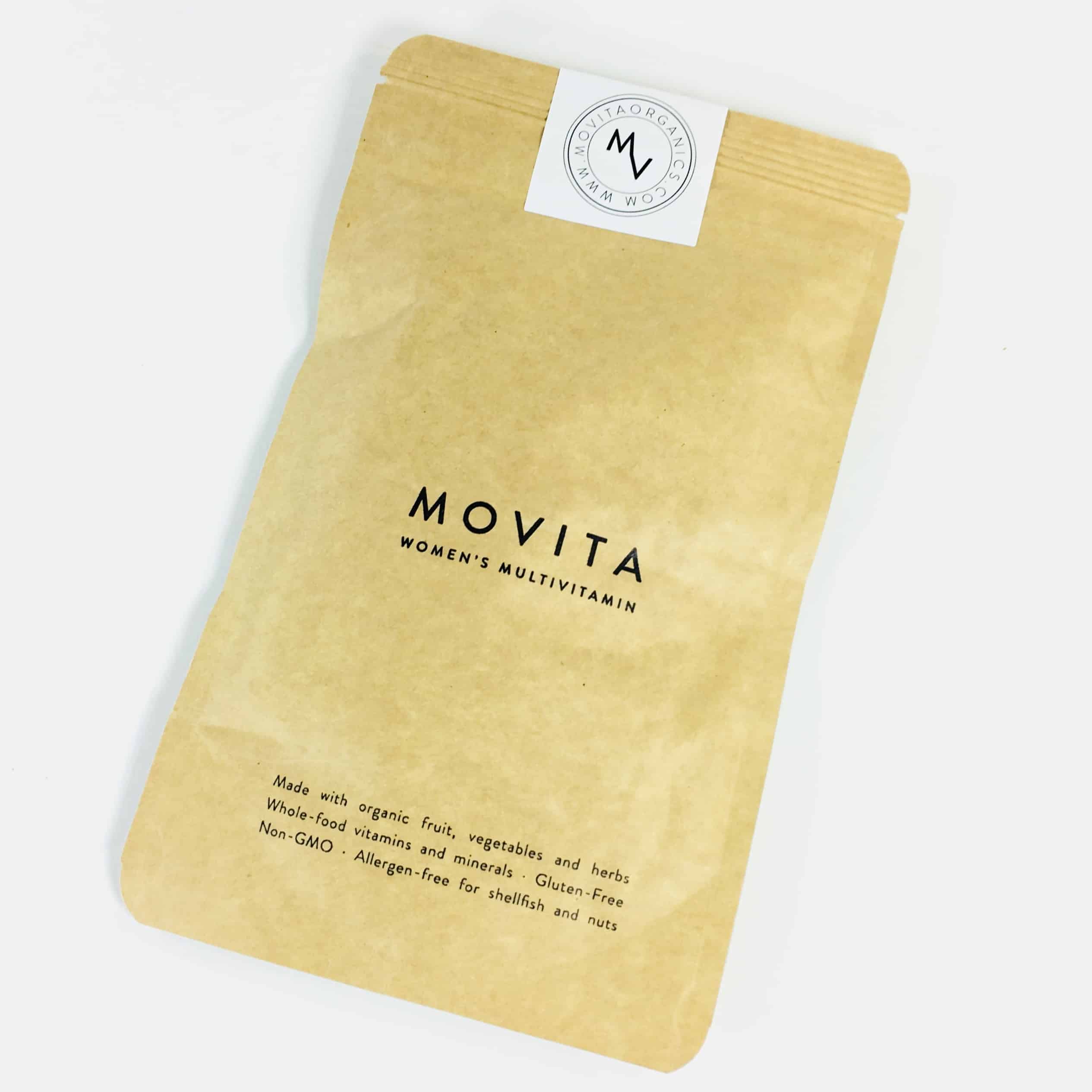 Movita Organics Women's Multivitamins ($29.95) I went to the Movita website and noticed there were two reviews. One of them happened to be from Robin Roberts of Good Morning America and she gave these vitamins a rave review!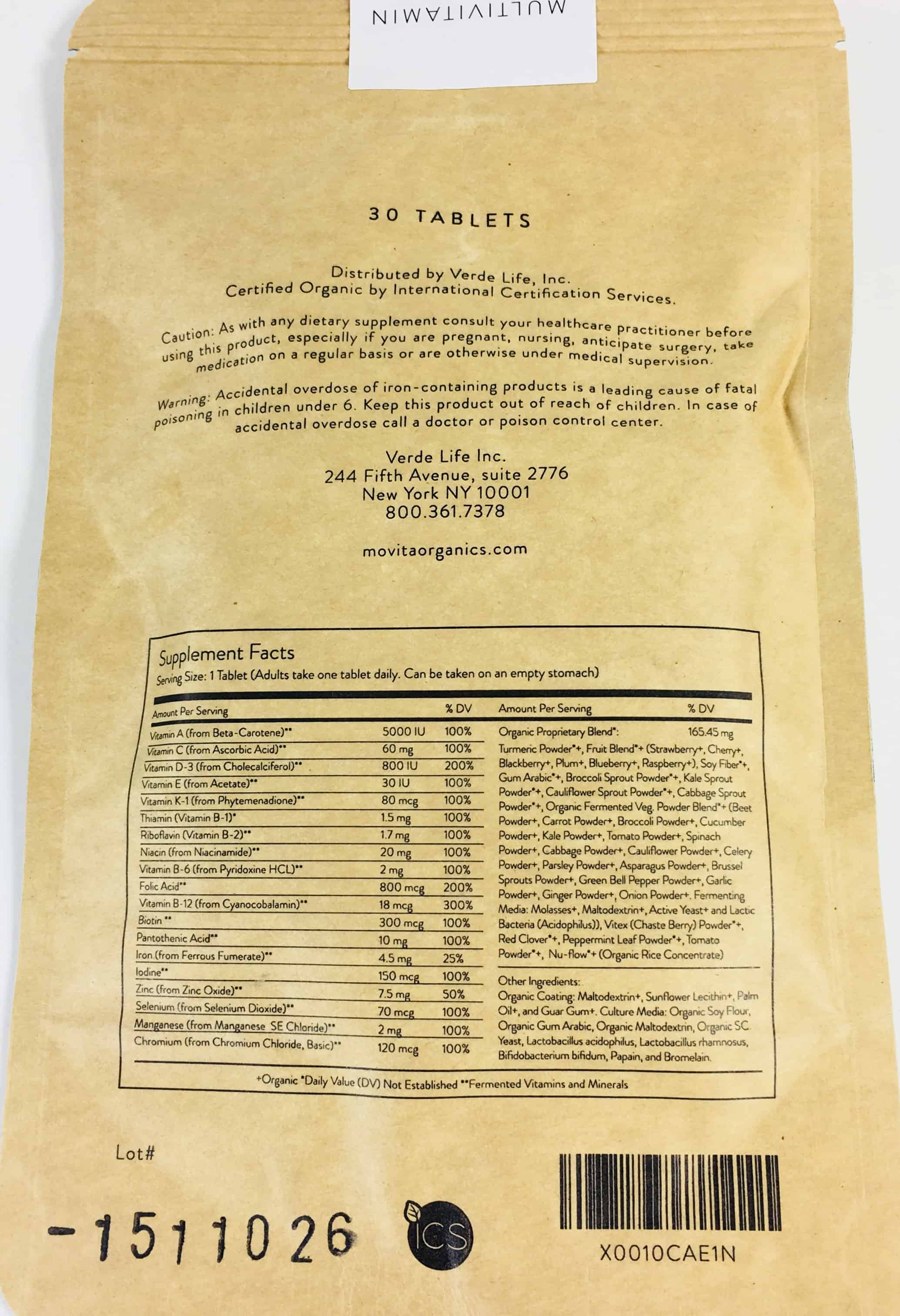 This multivitamin has 100% of your daily needs of vitamins such as A, C, E, and K and in some cases 200% such as vitamin D and folic acid. The iron level is at a level I prefer and the vitamins come from natural ingredients such as beets and strawberries.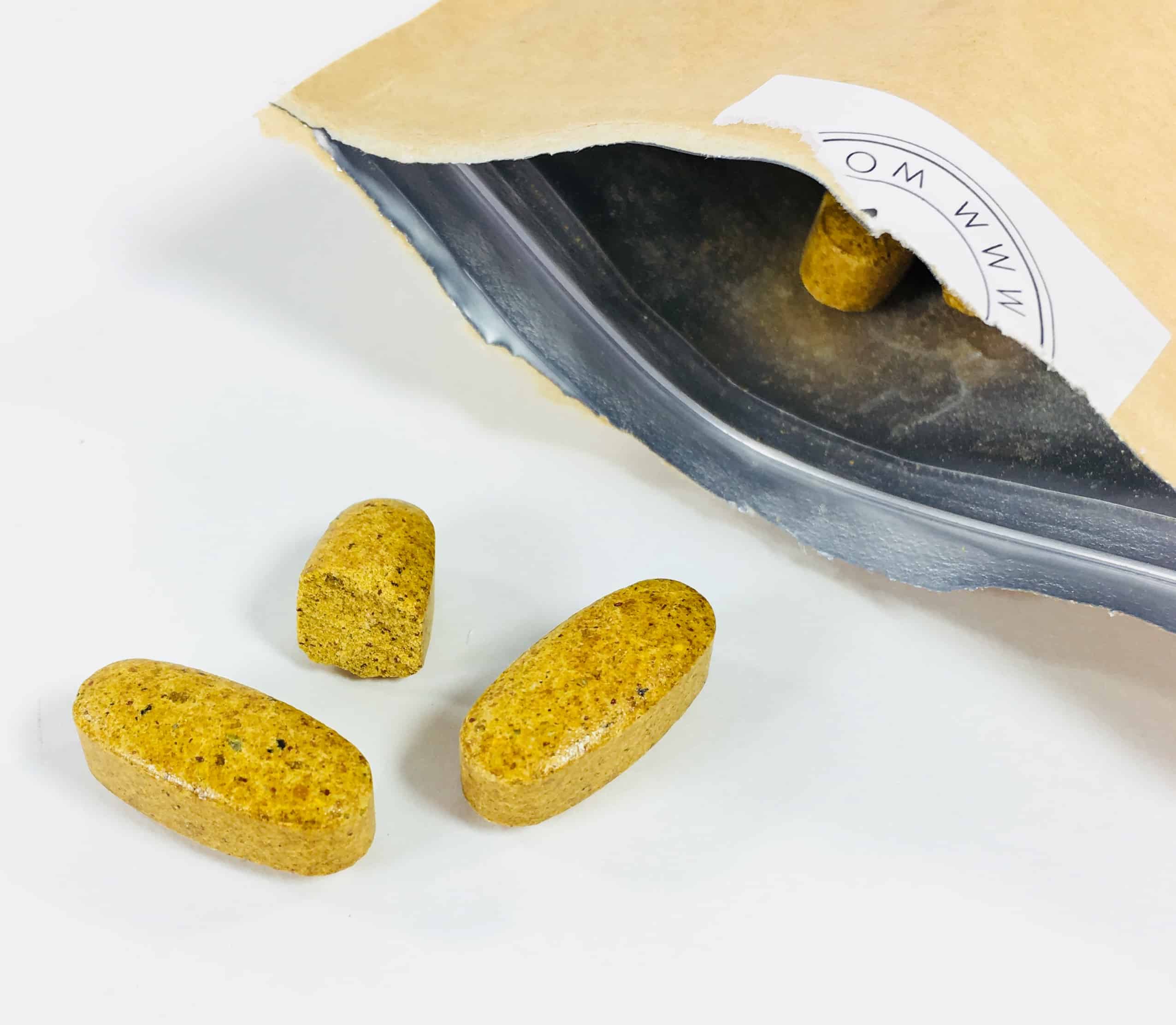 I also like that this has turmeric and other antioxidants inside. I plan on taking these for the next 30 days!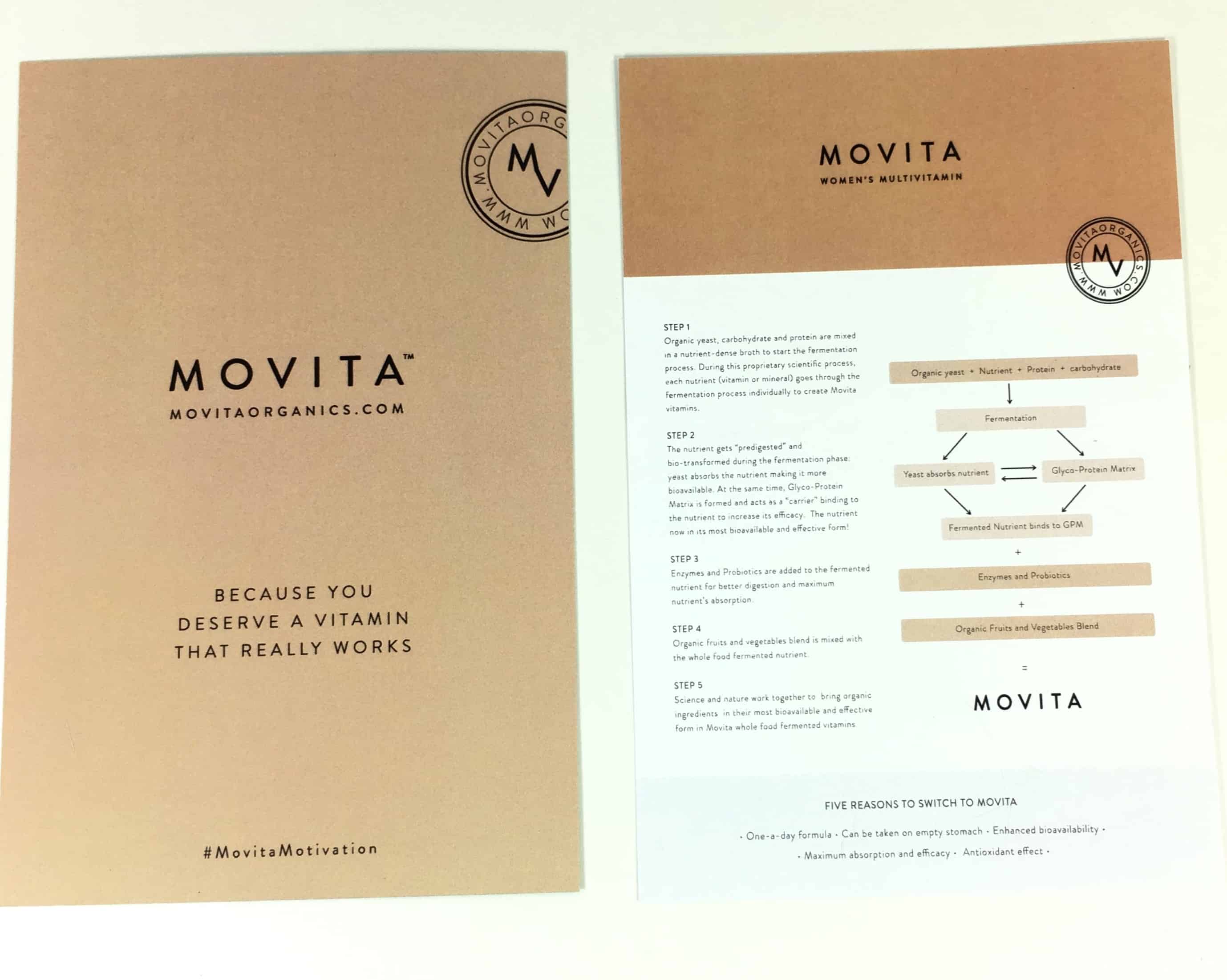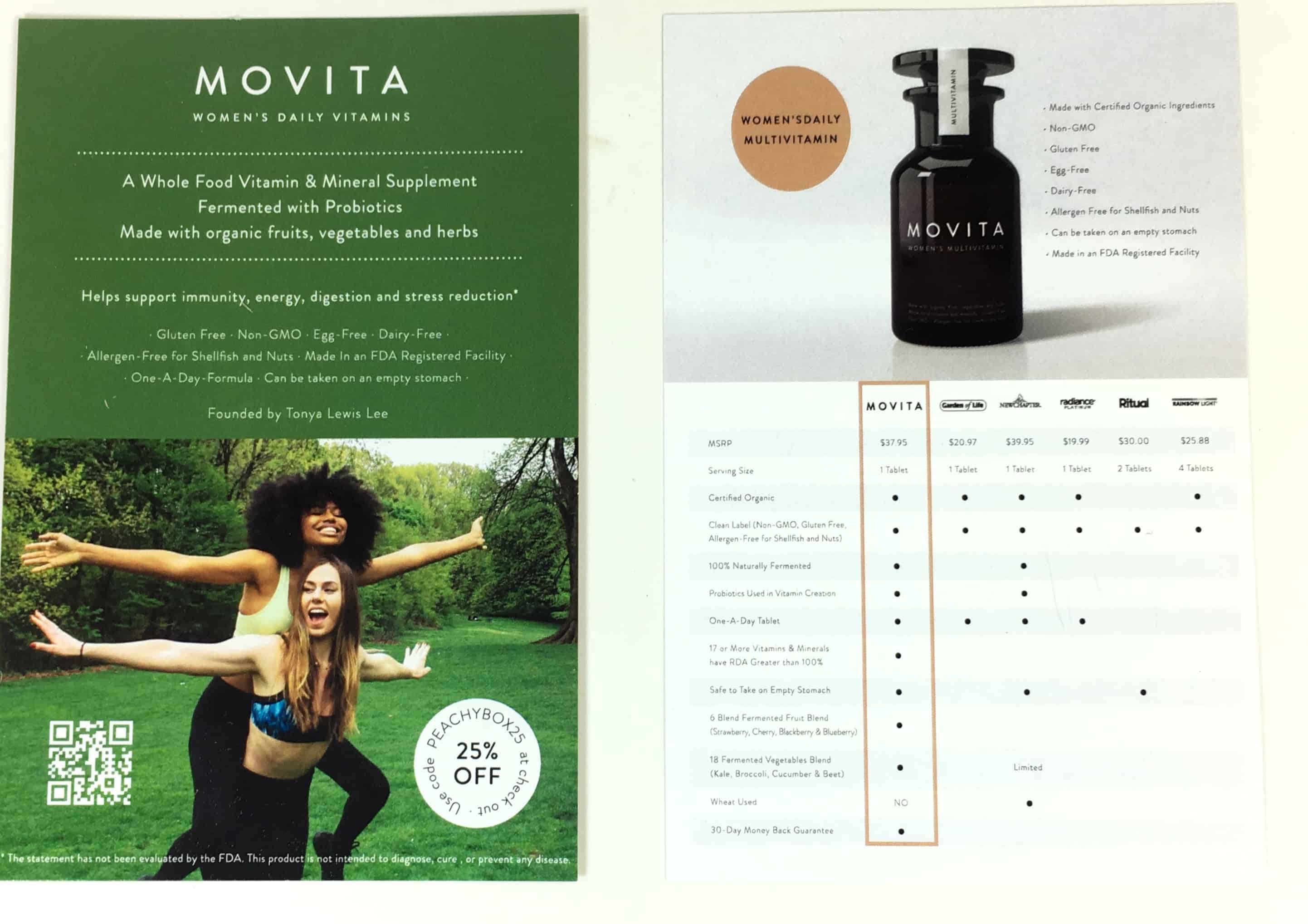 There were a couple of inserts with more info on the vitamins.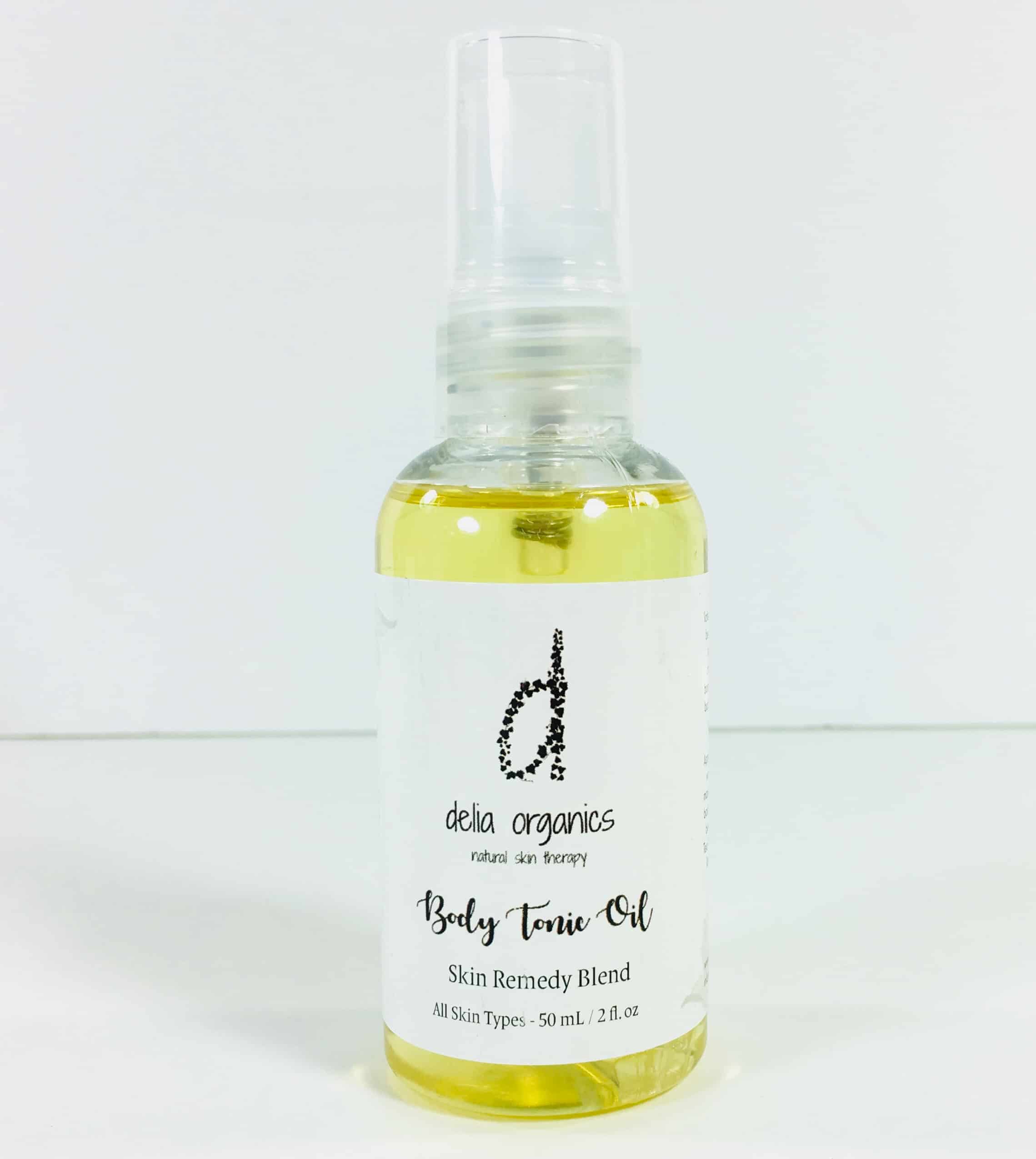 Delia Organics Body Tonic Oil ($16) I do like body oils and will even wear them in the summer! This one has a warm scent, maybe from the geranium essential oil?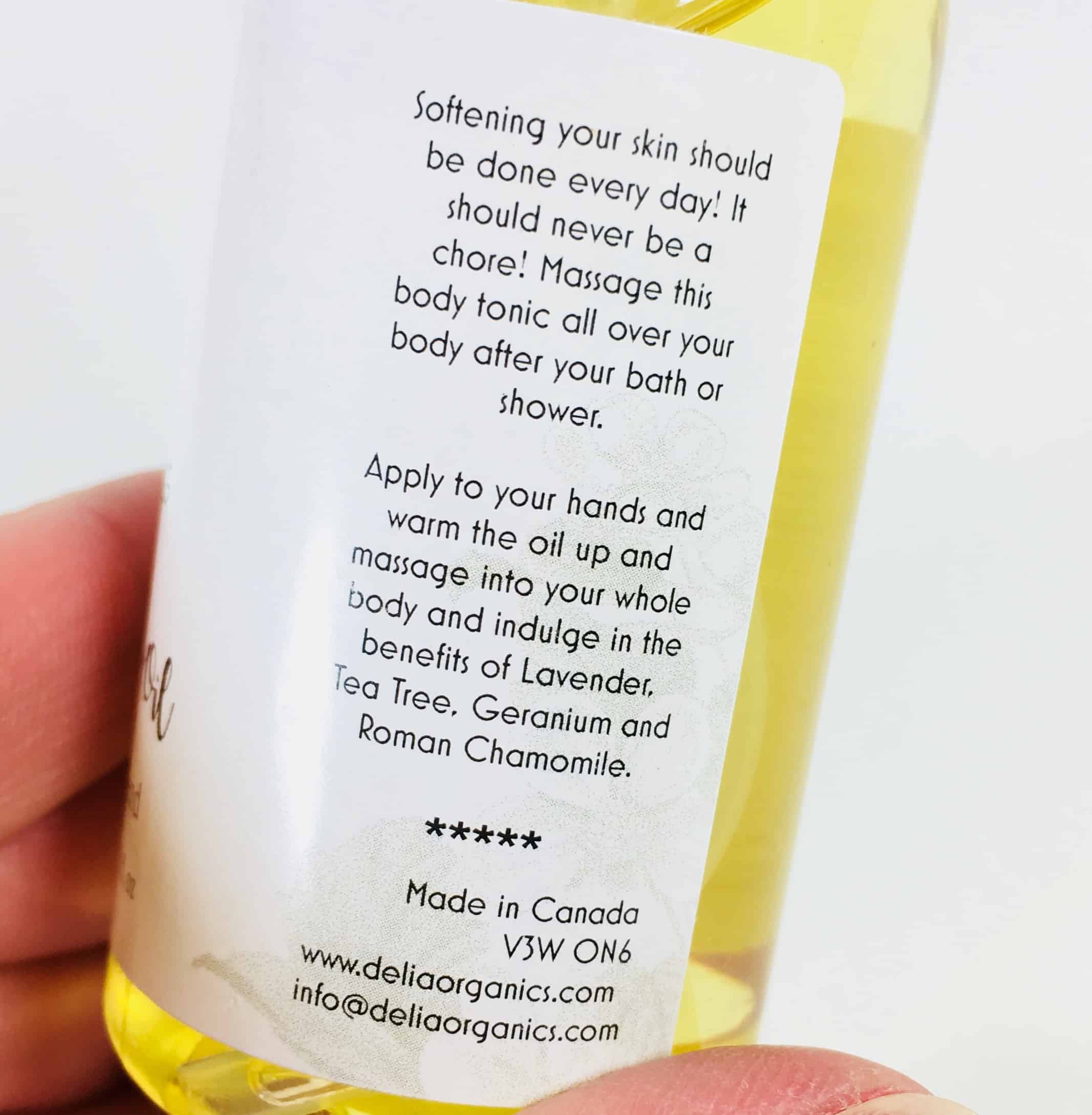 You can rub this over damp skin when you get out of the shower or even place a couple of pumps in your bath tub before you soak. I appreciate that the ingredients are all-natural and include olive, coconut, and sunflower oils and is scented with essential oils. Very nice!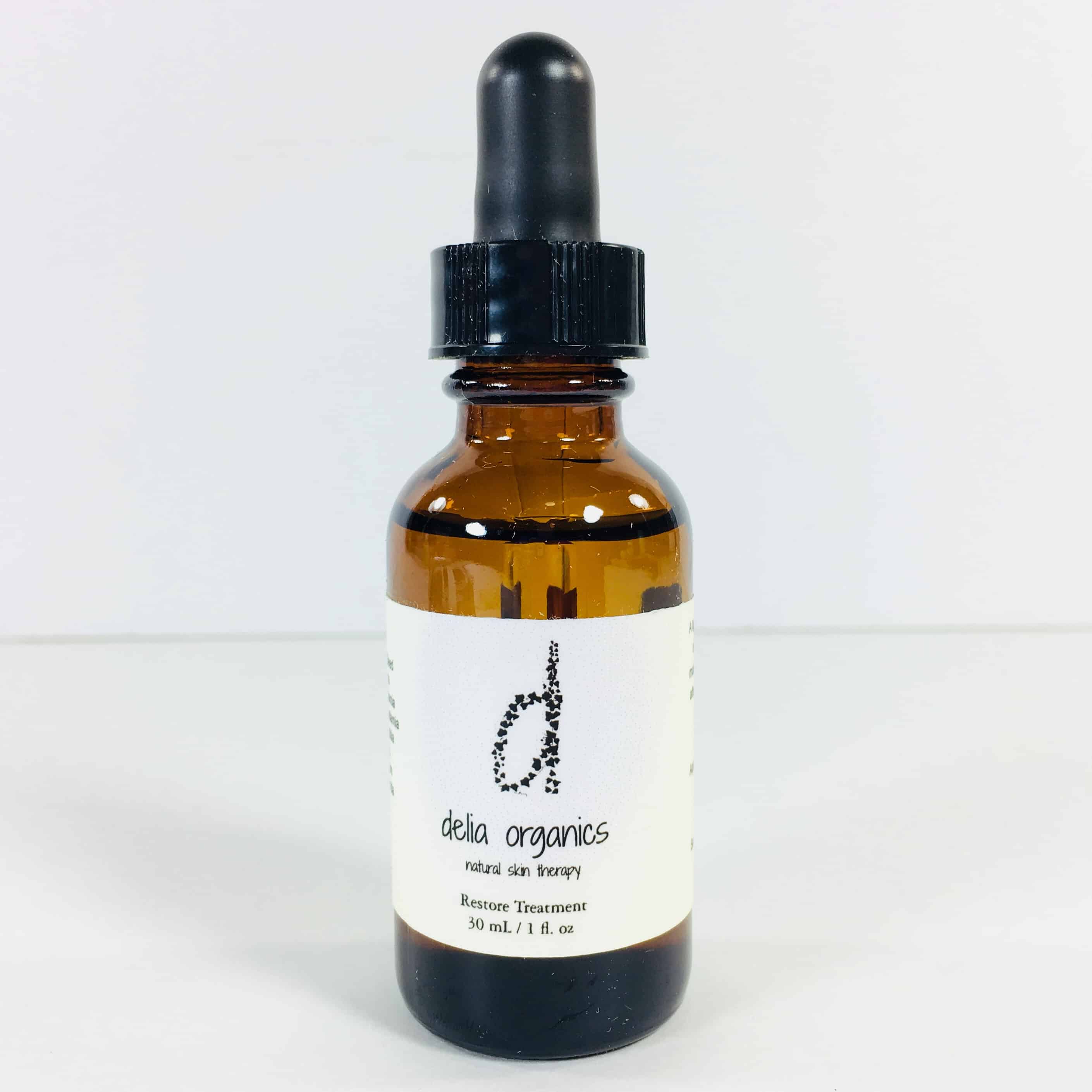 Delia Organics Restore Treatment Oil ($39.99) Not only do I enjoy using oils on my body, I am especially happy to use them on my face! I have dry skin and since I've started using oils I feel like the redness from rosacea has decreased and even my dermatologist seemed impressed.
I was very happy to see that this oil was just that, oils. A lot of times I find essential oils in the mix and they can cause skin sensitivity but this product was straight up oils that my skin quickly absorbed with no irritation.
I didn't really notice any scent and I am just super happy with this wonderful product!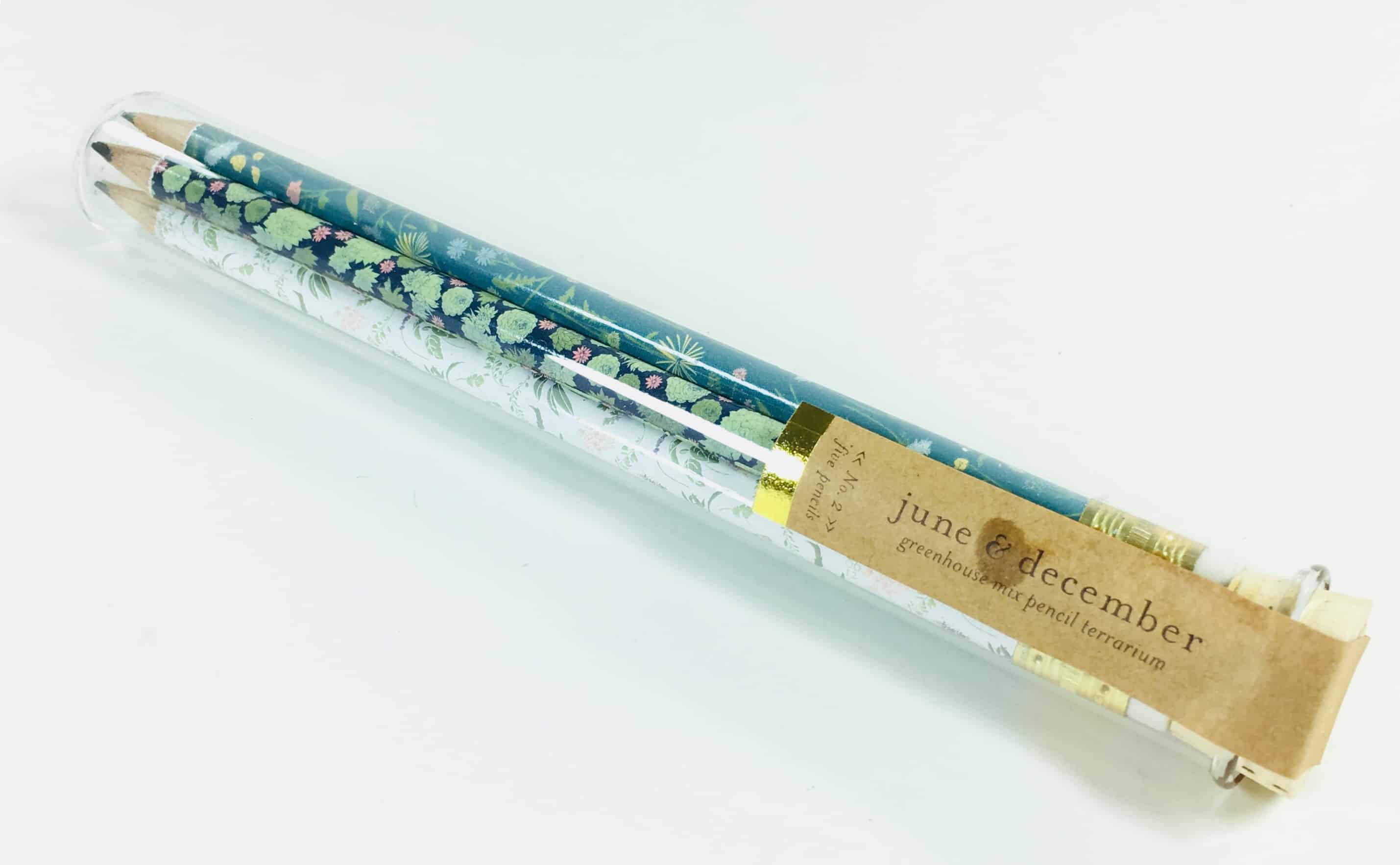 June + December Pencil Terrarium Green House Mix ($14) What a cute idea!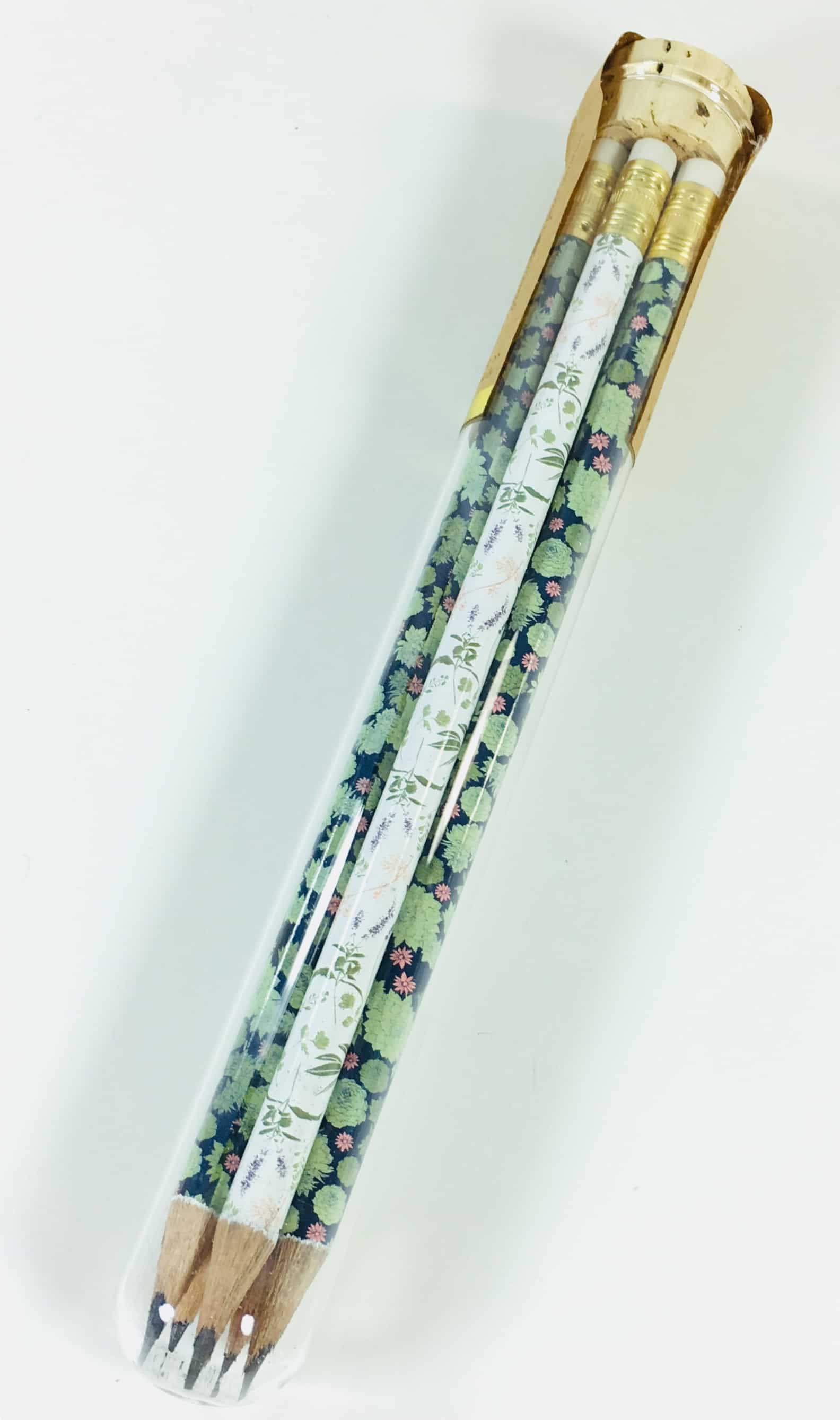 You can repurpose the glass vial as a mini terrarium. I grew up in the 70's, when terrariums were a big deal.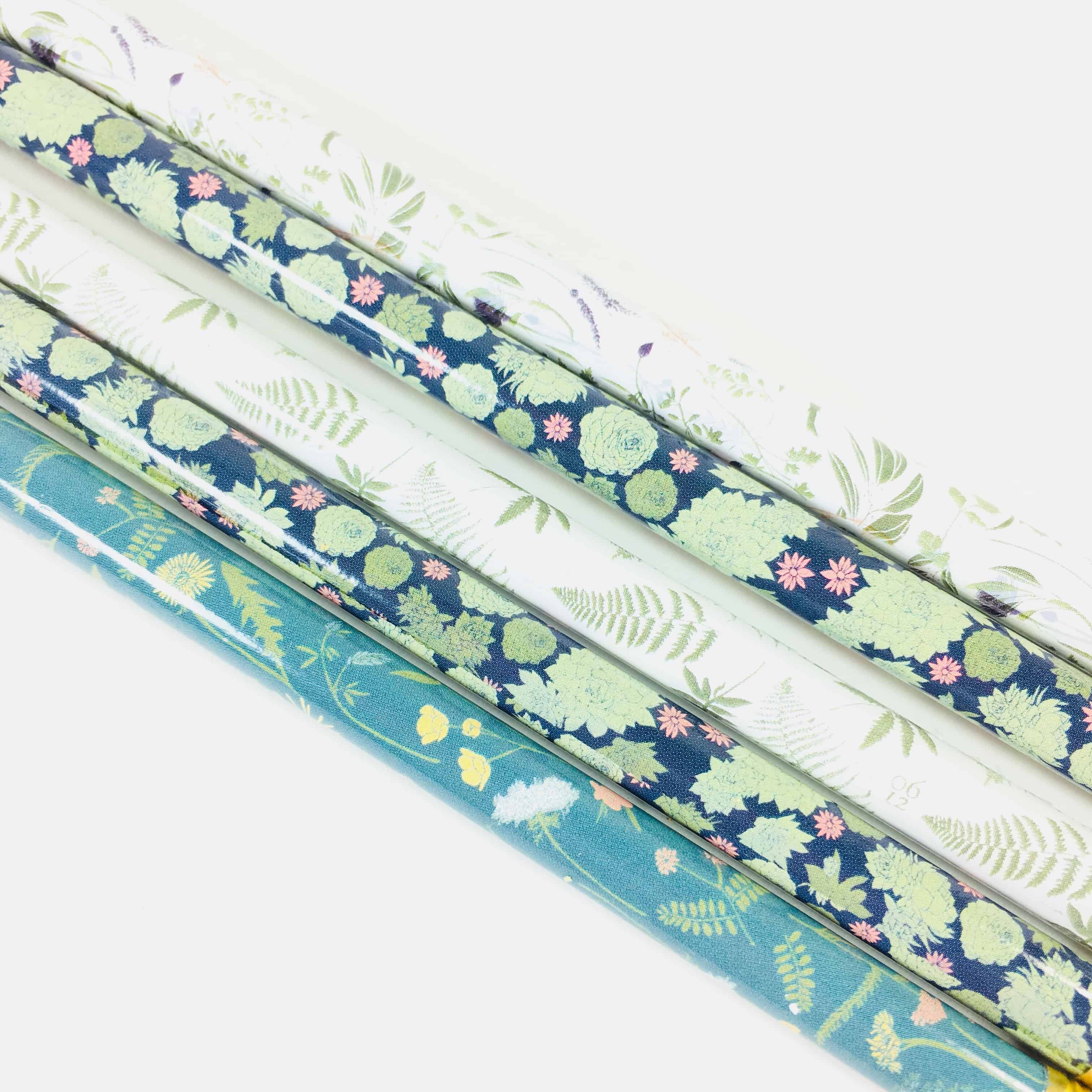 Inside I found five beautifully patterned (and already sharpened!) pencils!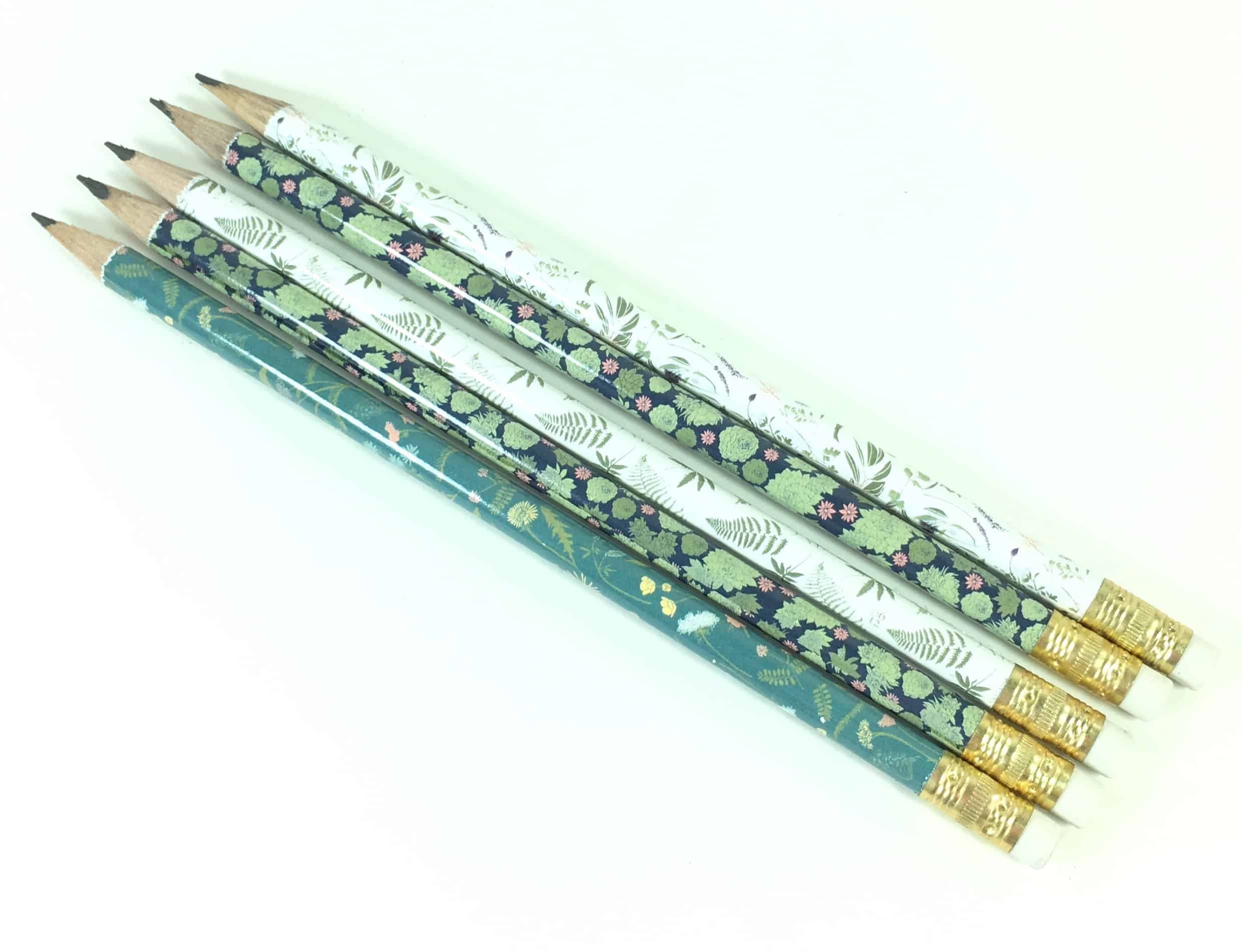 Aren't they pretty? I think my daughters might enjoy using them too.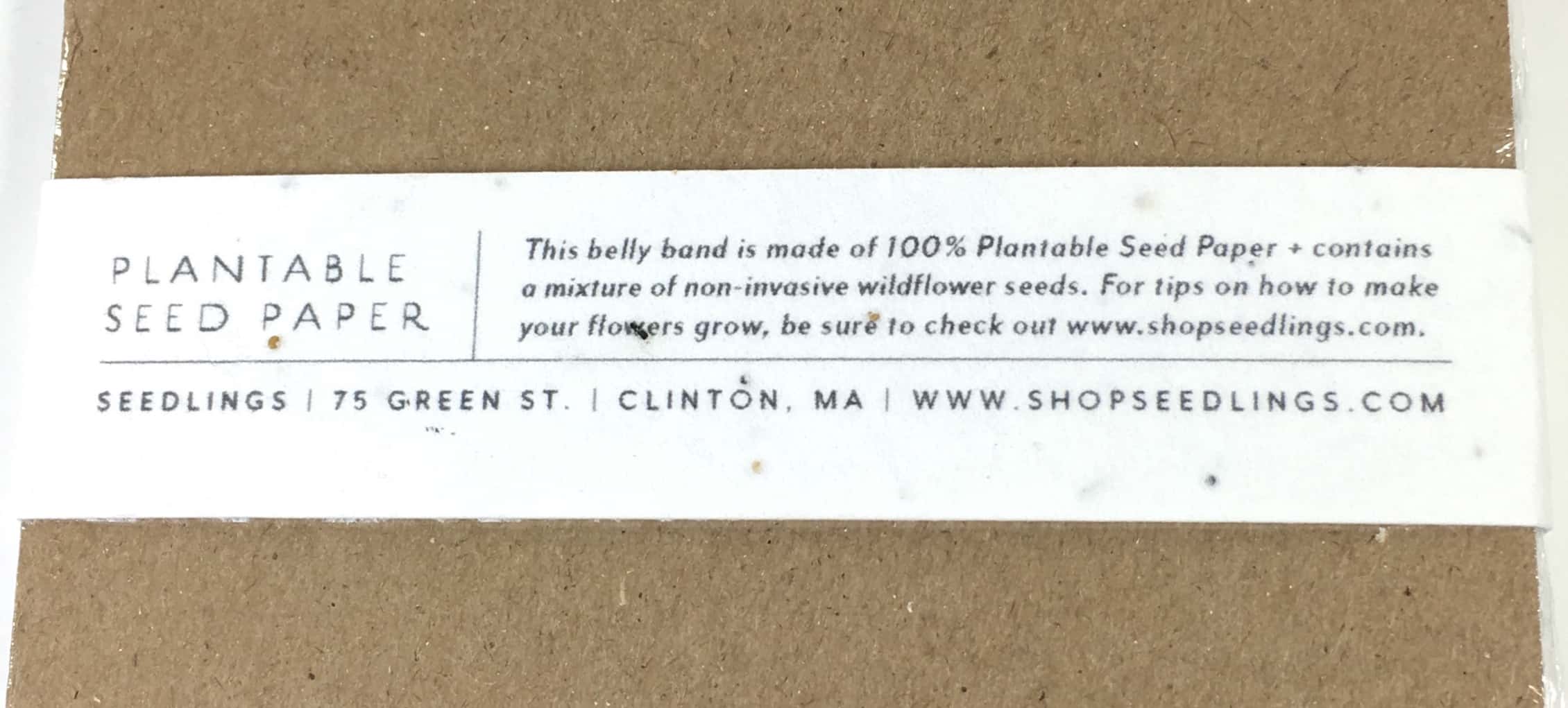 The next item came with its own "belly band" of preseeded paper, ready to plant. I live in Central Texas, where wildflowers draw visitors from all over the world, but I was worried about introducing an invasive species. No fear there – these are non-invasive seeds!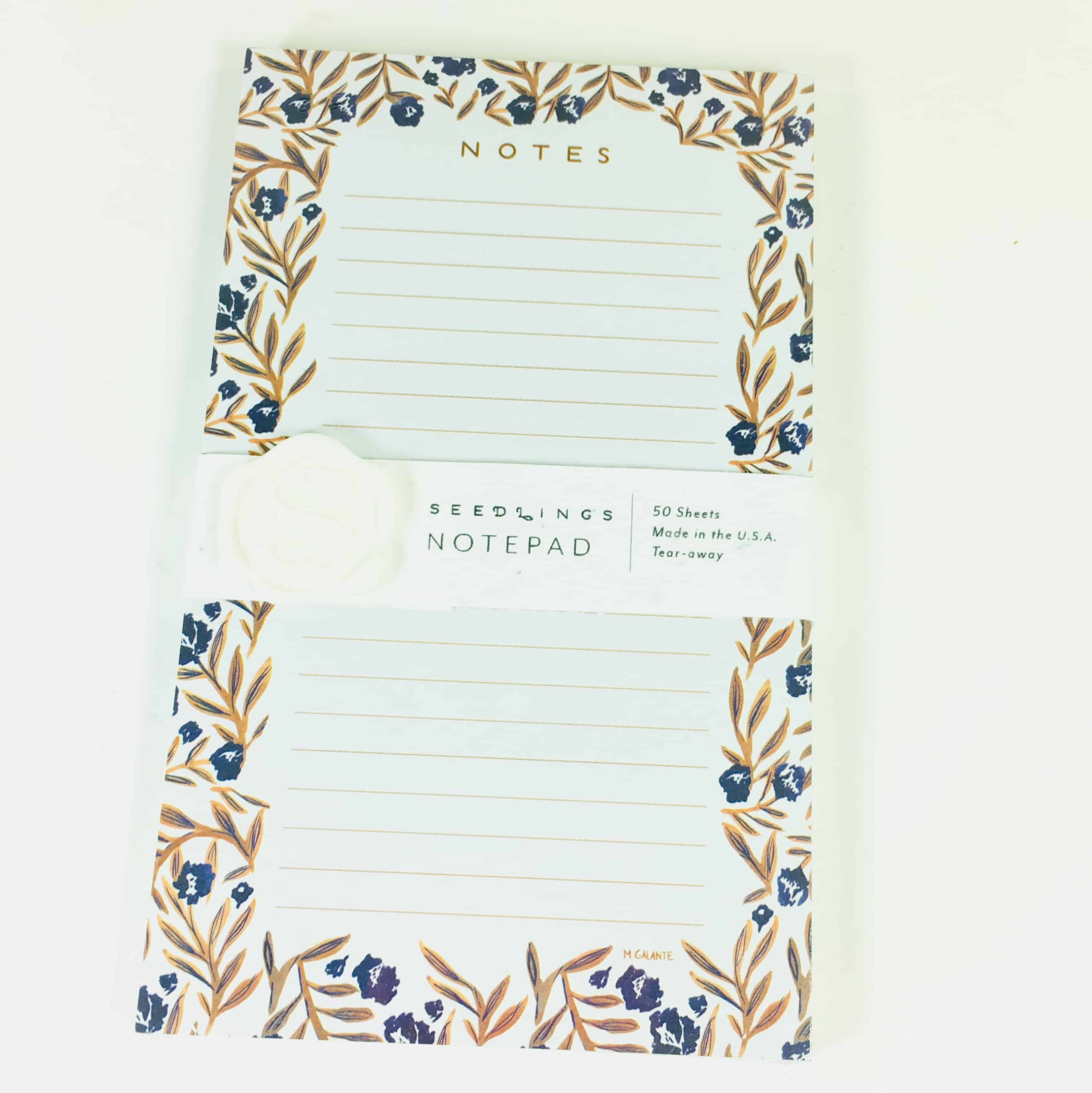 Seedlings Notepad Morris Floral ($9.95) I have notepads all over the house for jotting down notes but I don't think any of them are as pretty as this one. The floral border is lovely and there is a very clearly marked space for writing lists and notes, plus it has 75 pages so it will last a while.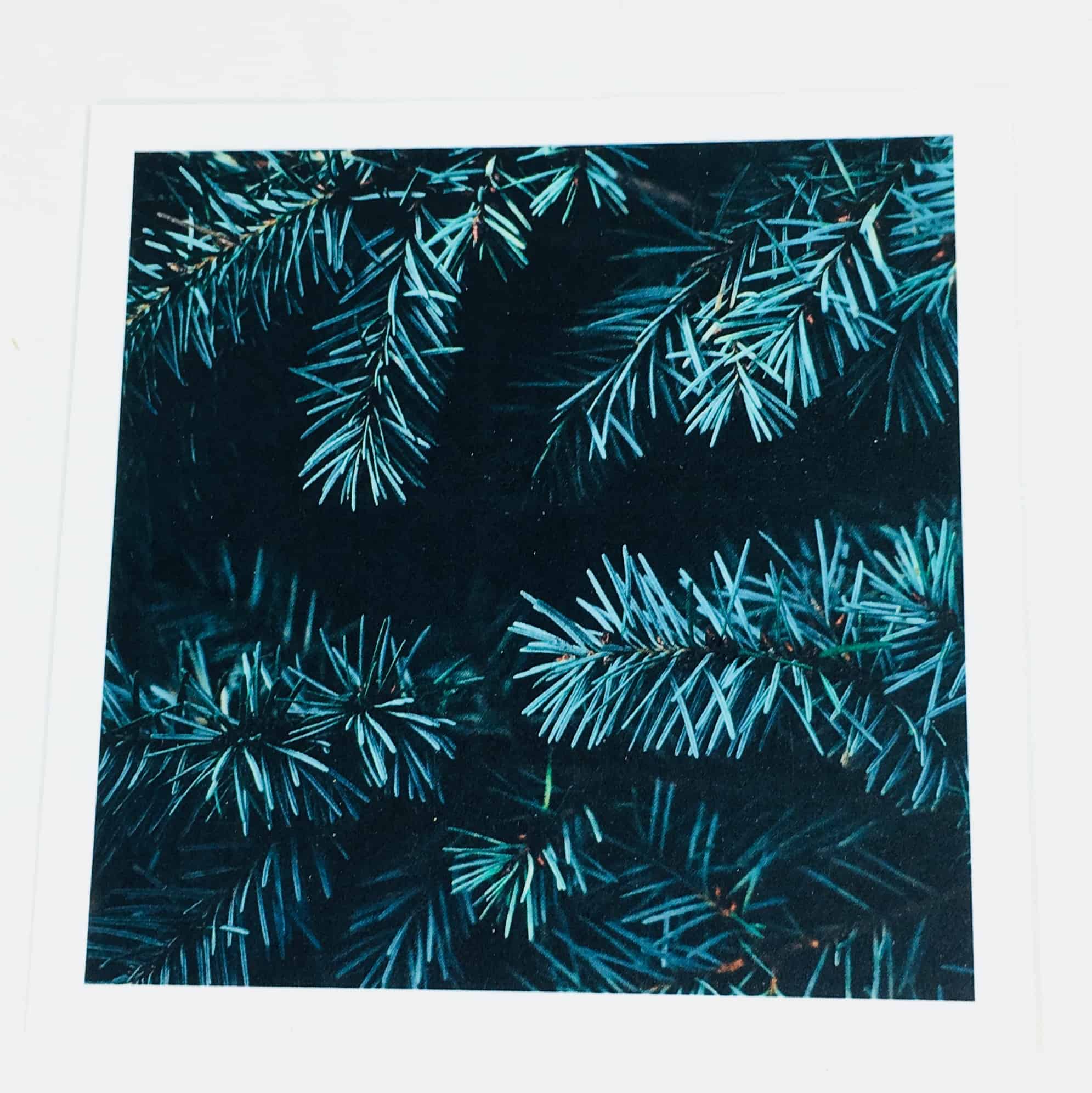 What a beautiful card. It reminds me of a forest. Or a Christmas tree.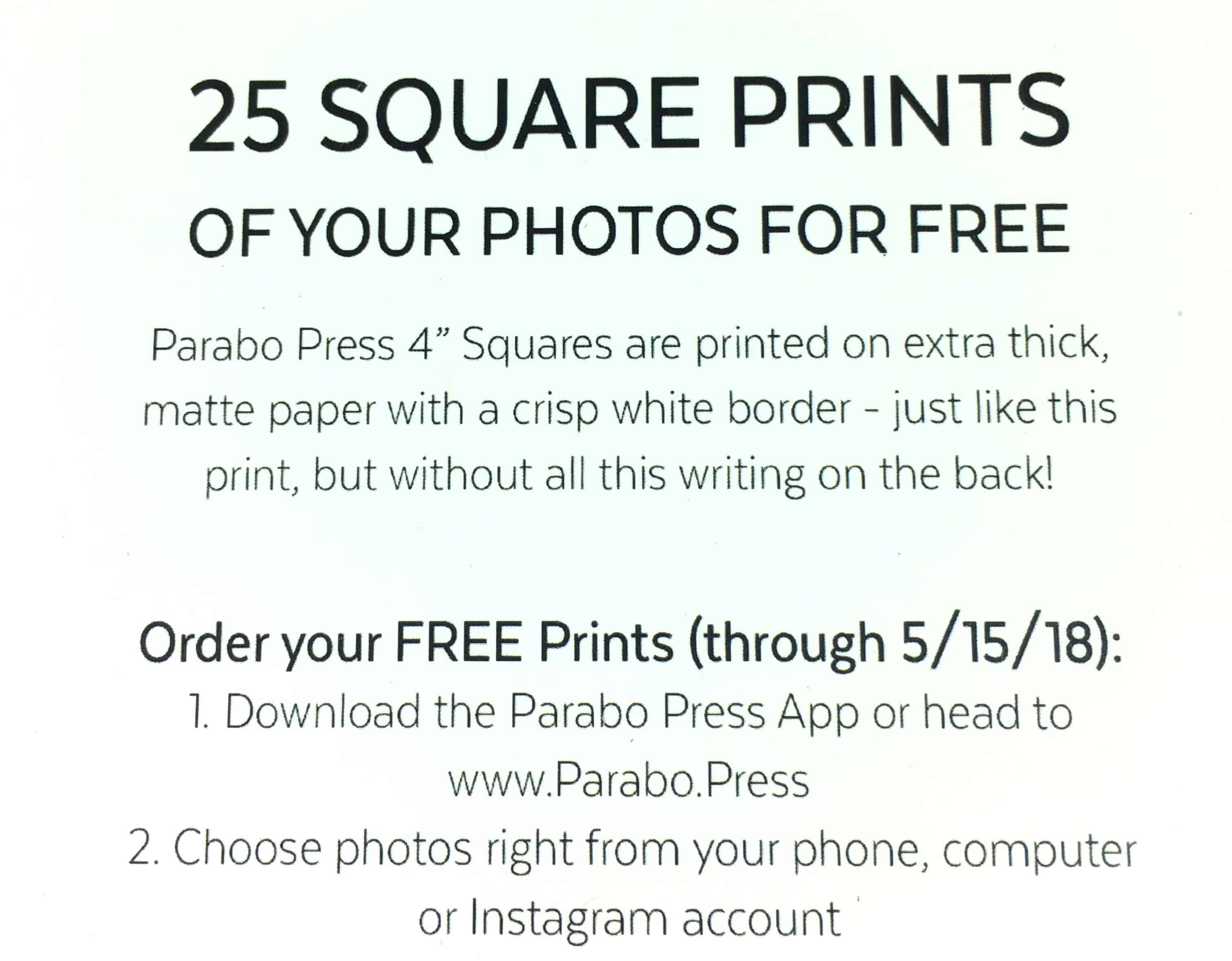 The back of the card gave instructions on how to order 25 free prints of my own photos, printed on paper just like the tree shown above, from Parabo Press ($10). The pictures are 4″ x 4″ and are matte. You can choose from photos on your computer, phone, or even your Instagram account and they will even ship them for free. I've never tried Parabo Press before but I am excited to check it out! I have some pretty cool wildflower shots thanks to the amazing season we're having this year!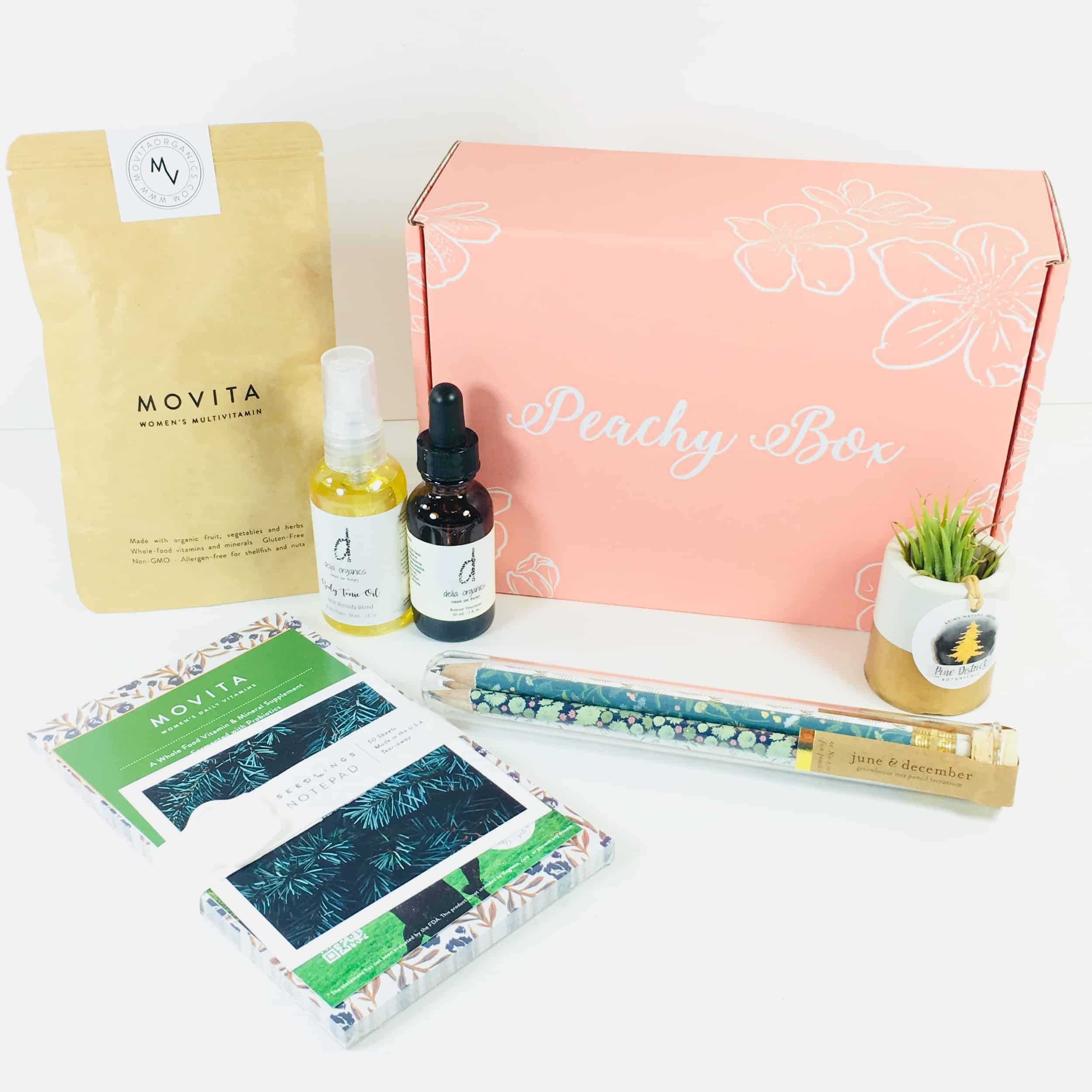 I have been very excited about the past few Peachy Boxes because I am especially fond of natural beauty items and the ones in this box were very nice. I also like supplements such as the multi vitamin sent and the pencils and paper were perfect for the season. Plus, I have another little plant to add to my collection! My box had a value of around $127.89! I love that these items will all last longer than the month, too.
Did the April Peachy Box help you get lost in nature? Let me know in the comments!