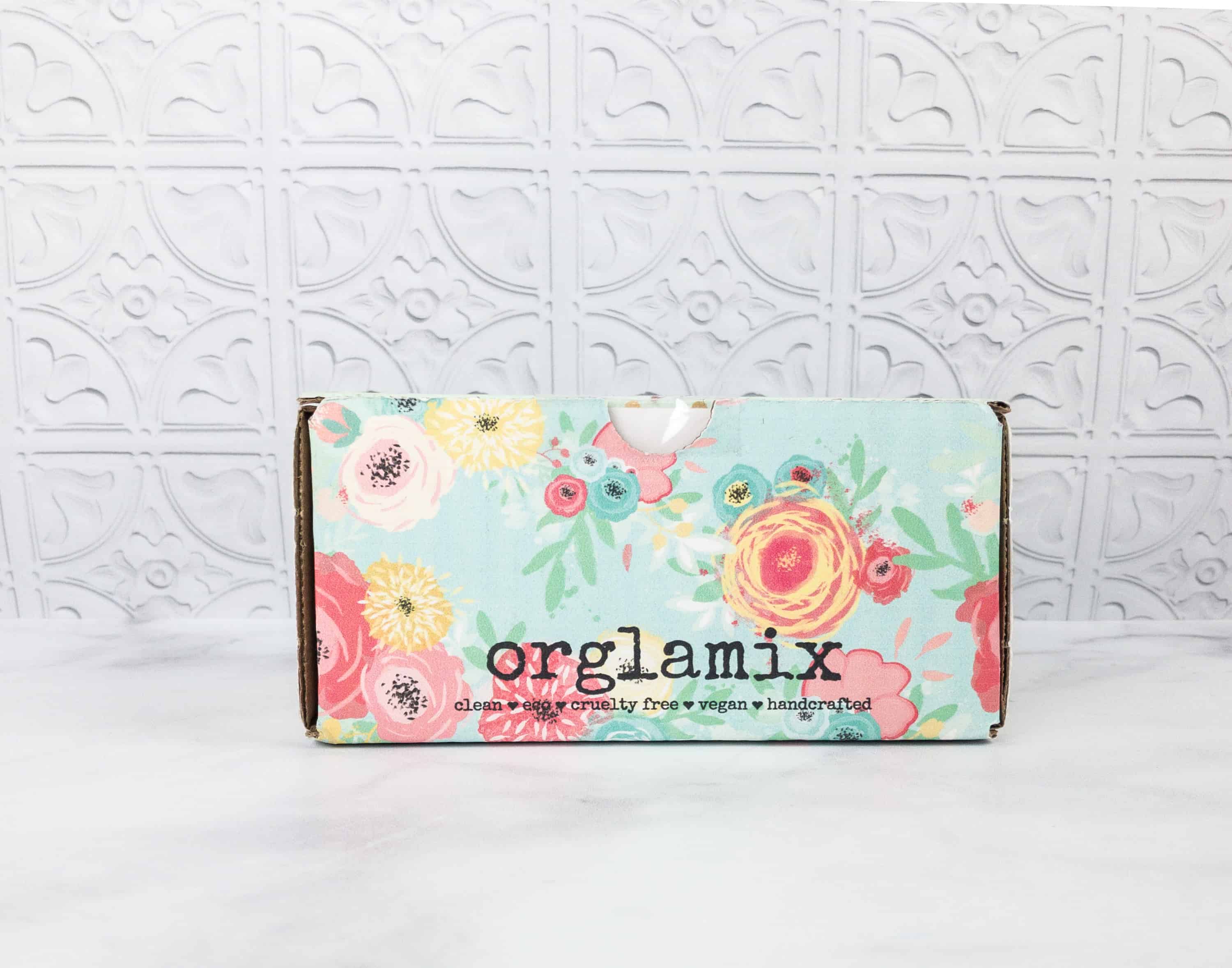 Orglamix is a monthly vegan beauty and makeup subscription box. Every month you'll get vegan natural beauty products with a cute monthly theme! Some months are more skin care and body care focused, others have a good dose of Orglamix mineral makeup.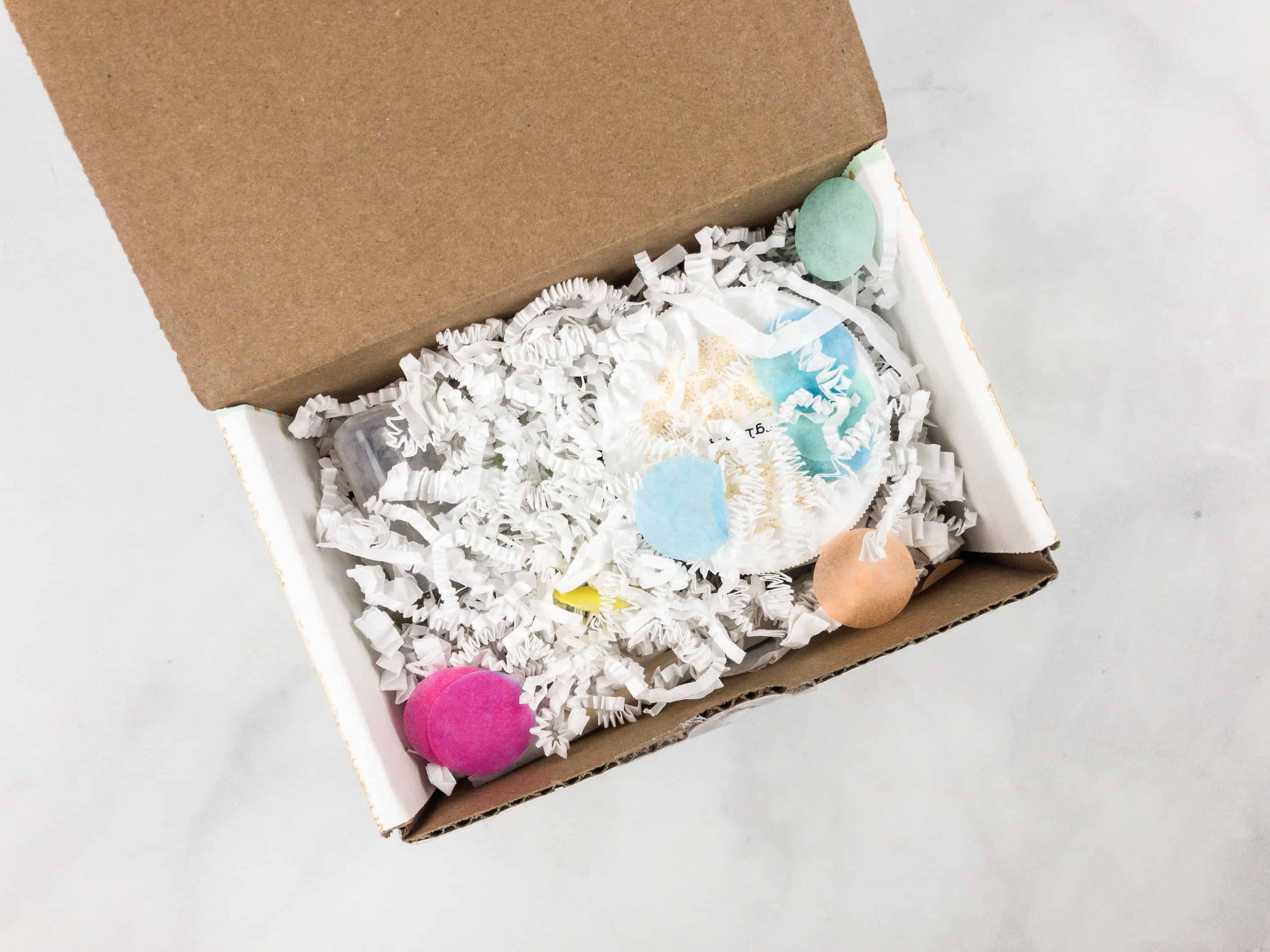 The items came packed with white squiggles.
DEAL: Save $5 on your first month with coupon code CRATEJOY.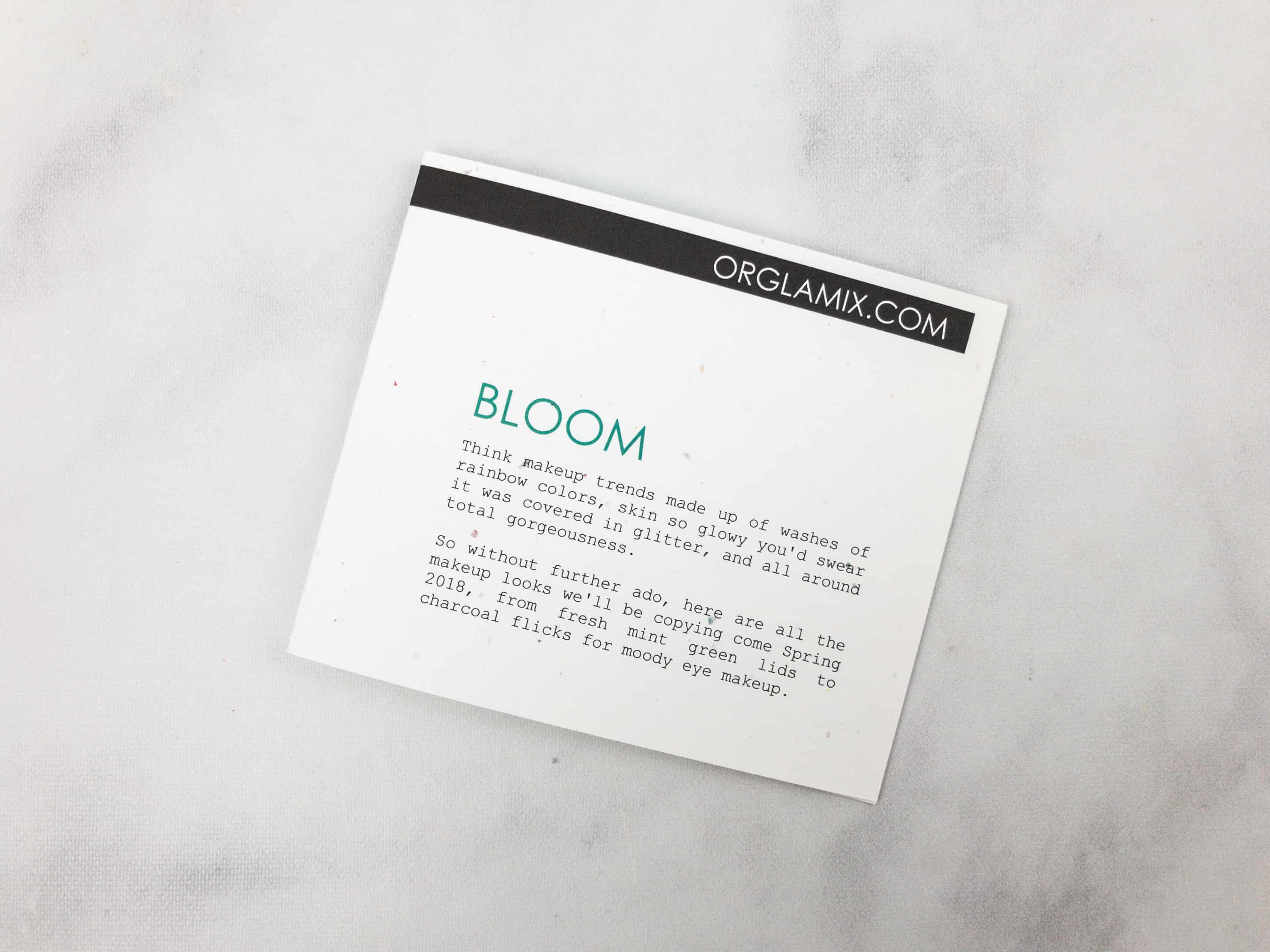 The March theme was Bloom.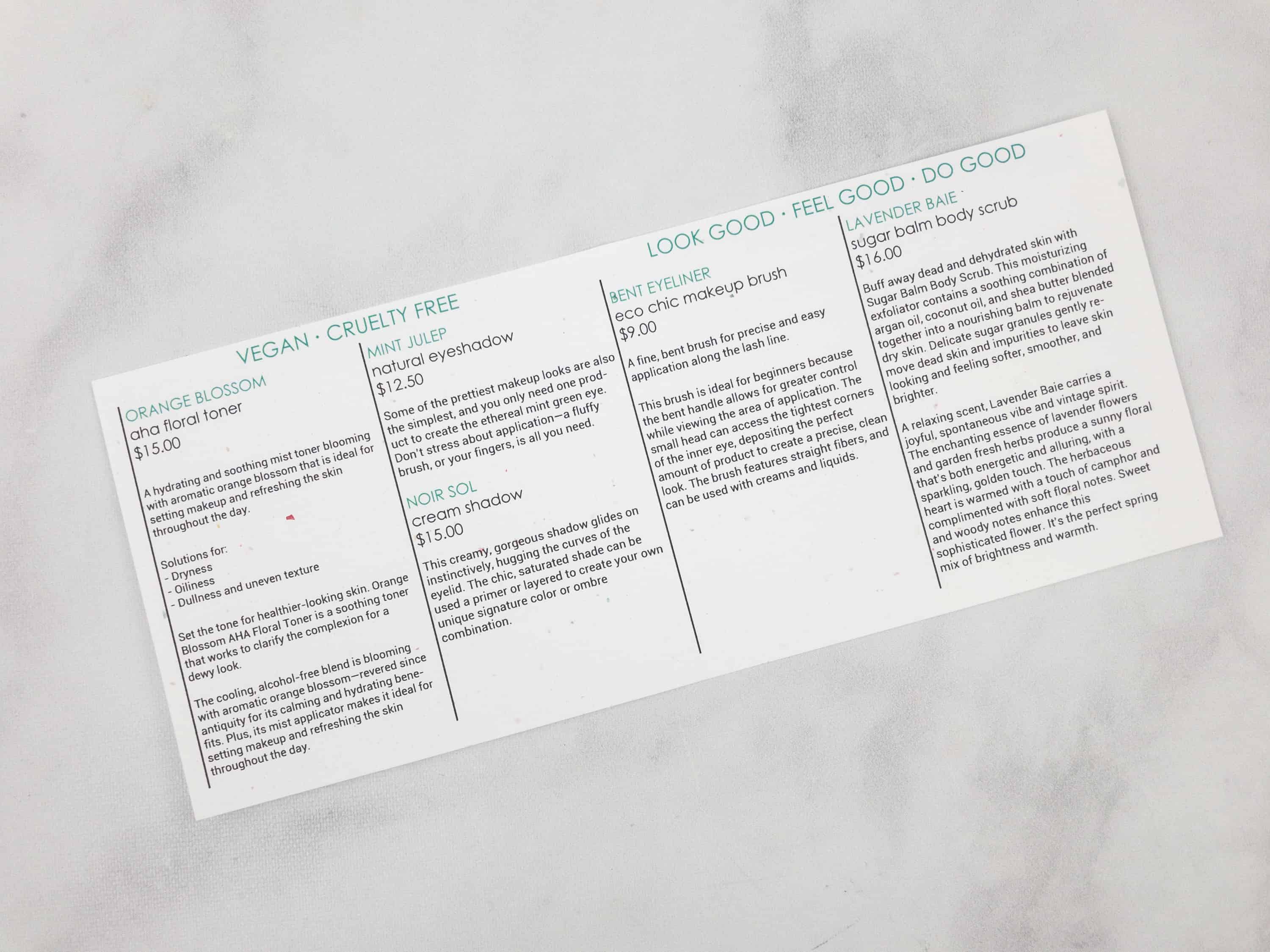 The information card has details on every item plus useful tips.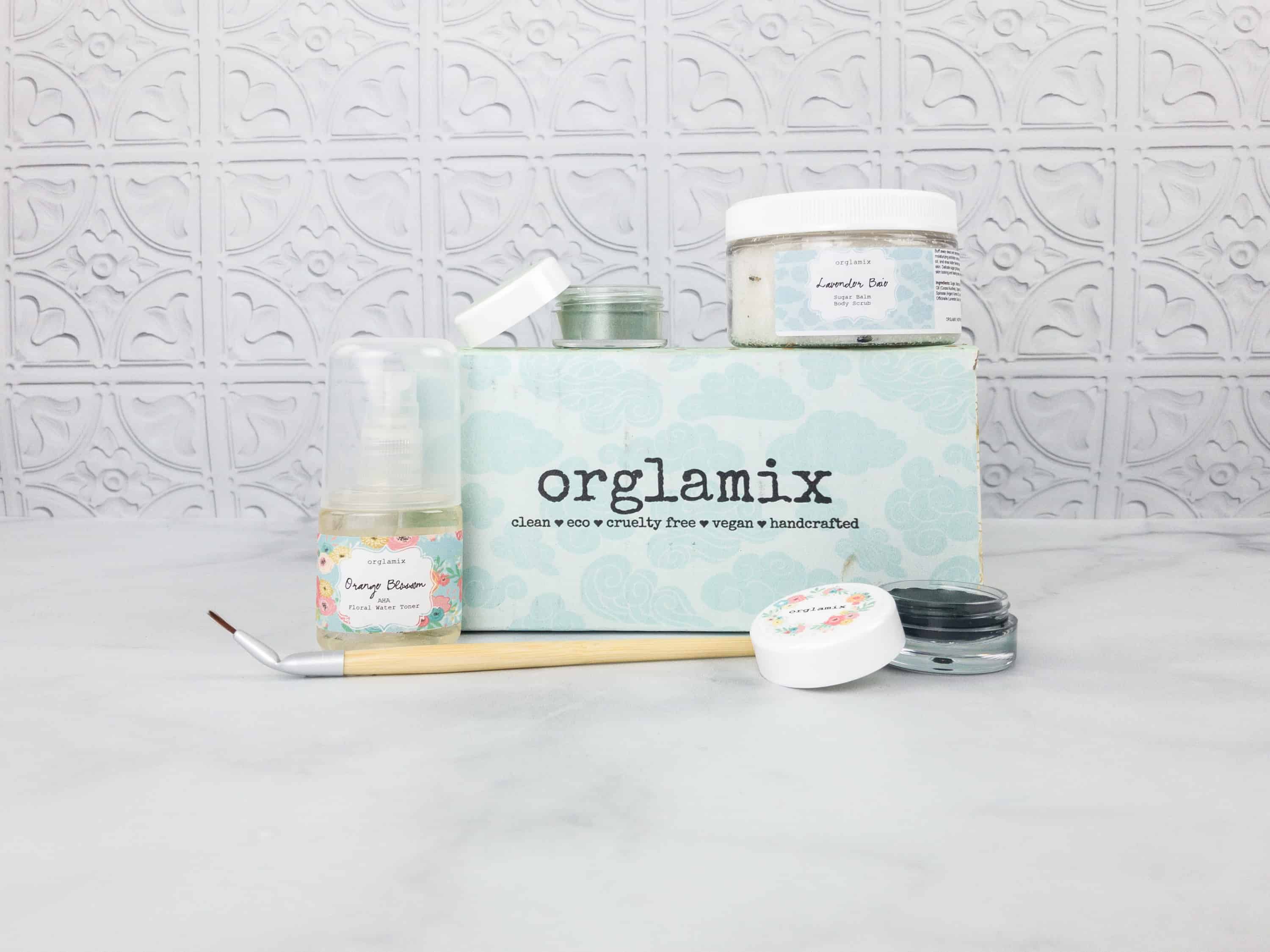 Everything in the March 2018 Box!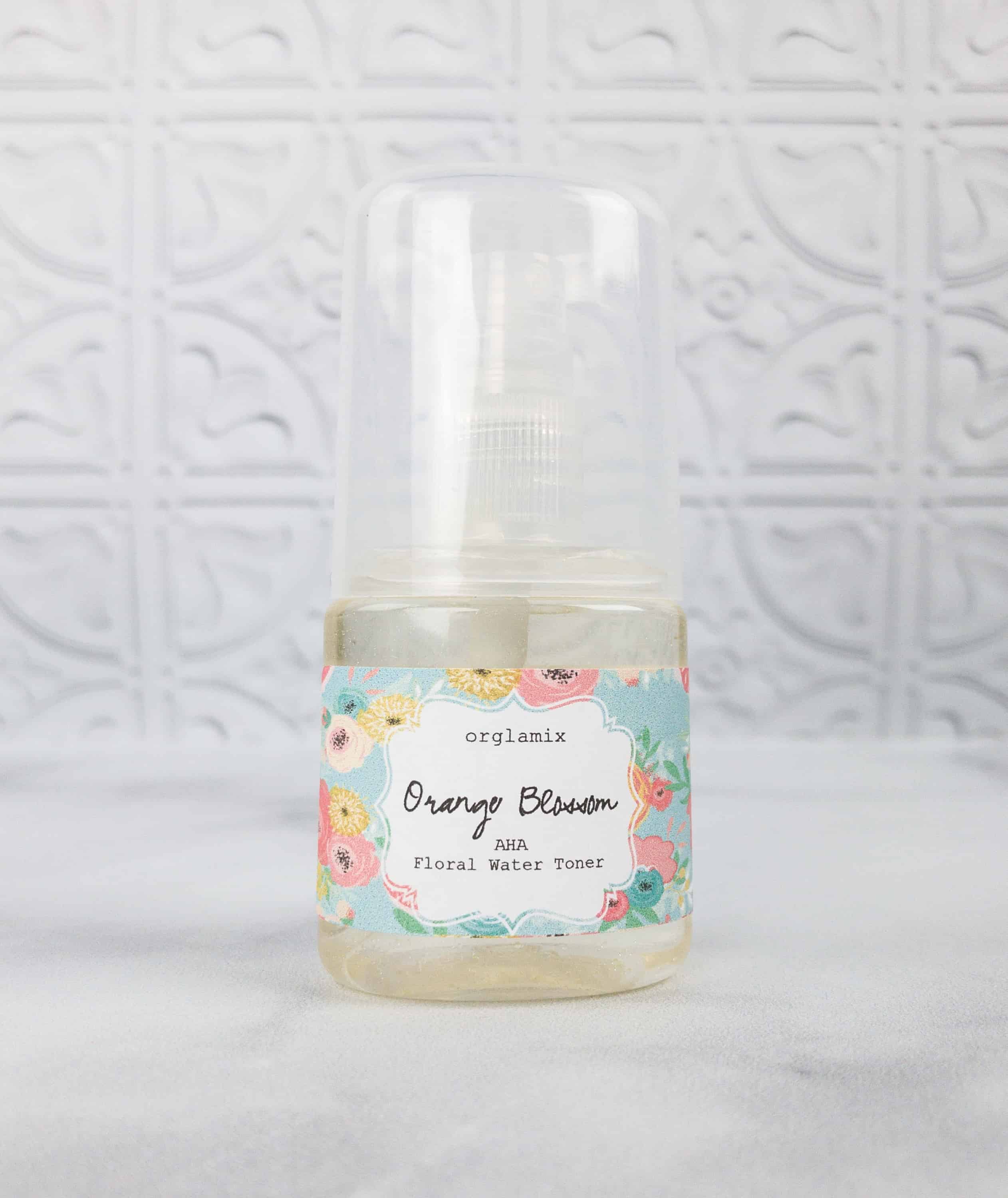 Orglamix Orange Blossom AHA Floral Water Toner ($15) This soothing toner helps clarify skin and gives it a dewy look. It works on dry, oily, dull, and uneven skin.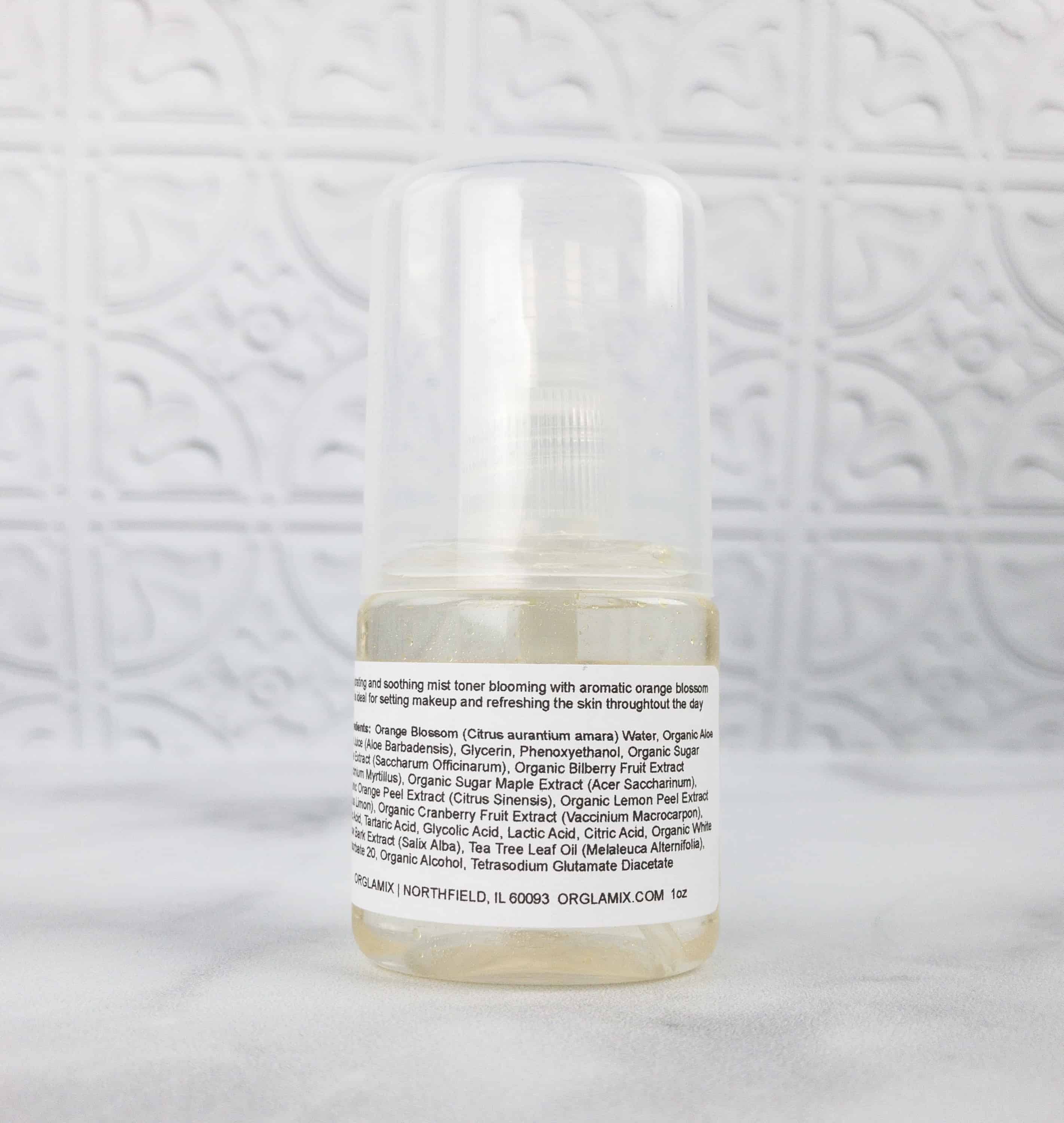 The orange blossom smells pleasant and refreshing. The bottle comes with a mist applicator, which is easy to use when setting makeup or refreshing the skin several times a day. I was thrilled to see this – a similar item from a previous box was one of my faves of all time, and I needed more! I love misting and AHA – what could be better?!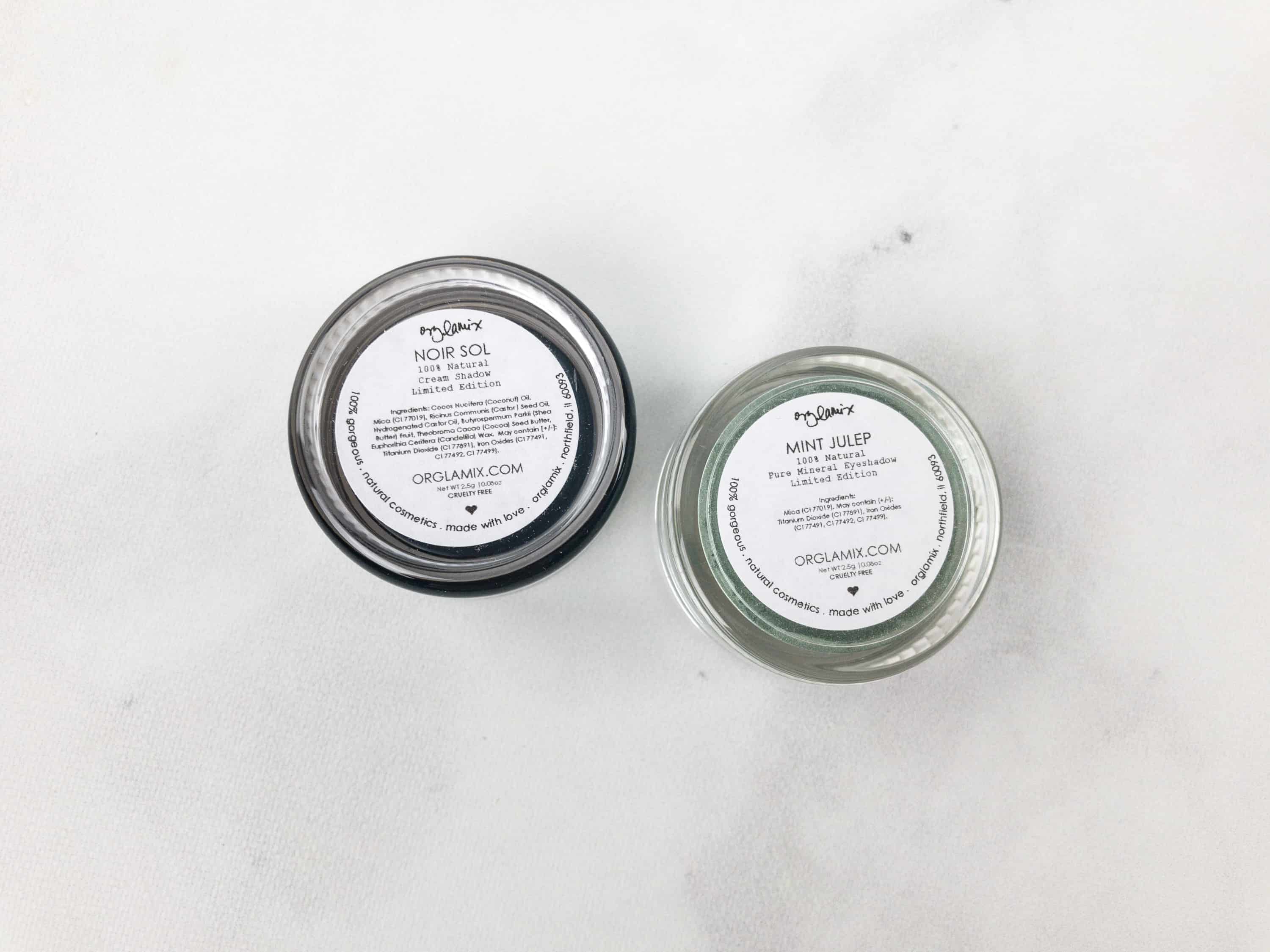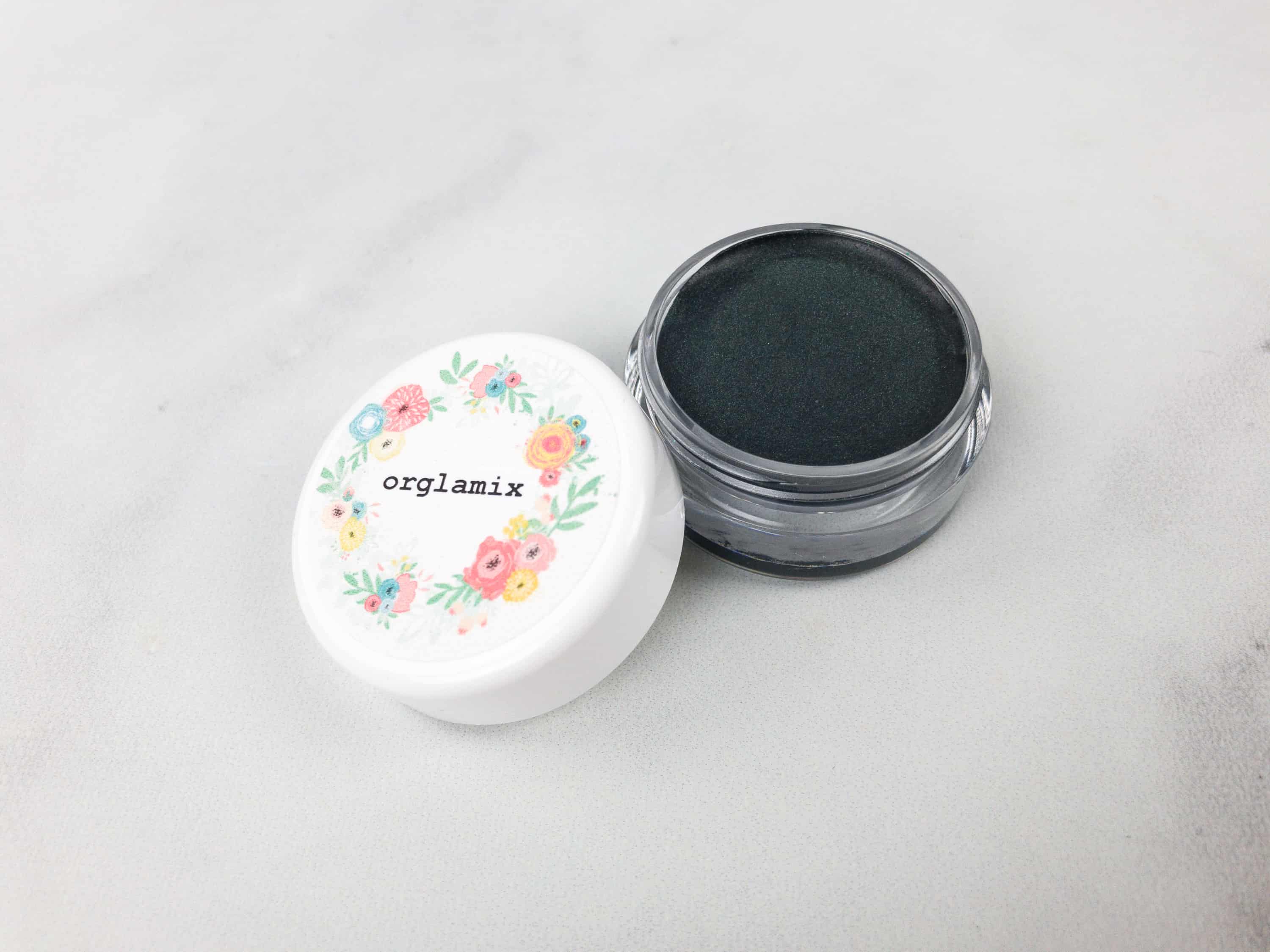 Noir Sol Cream Shadow ($15) Smooth and creamy, this shadow can be used as a primer or for layering to create an elegant ombre look. The cream shadow is really well-pigmented!
Mint Julep Natural Eyeshadow ($12.50) It give the eyes an ethereal mint green look. All you need is a fluffy brush to apply the product, or your fingers will do!
Mint green is not a usual choice when it comes to eye makeup, but this is surprisingly good!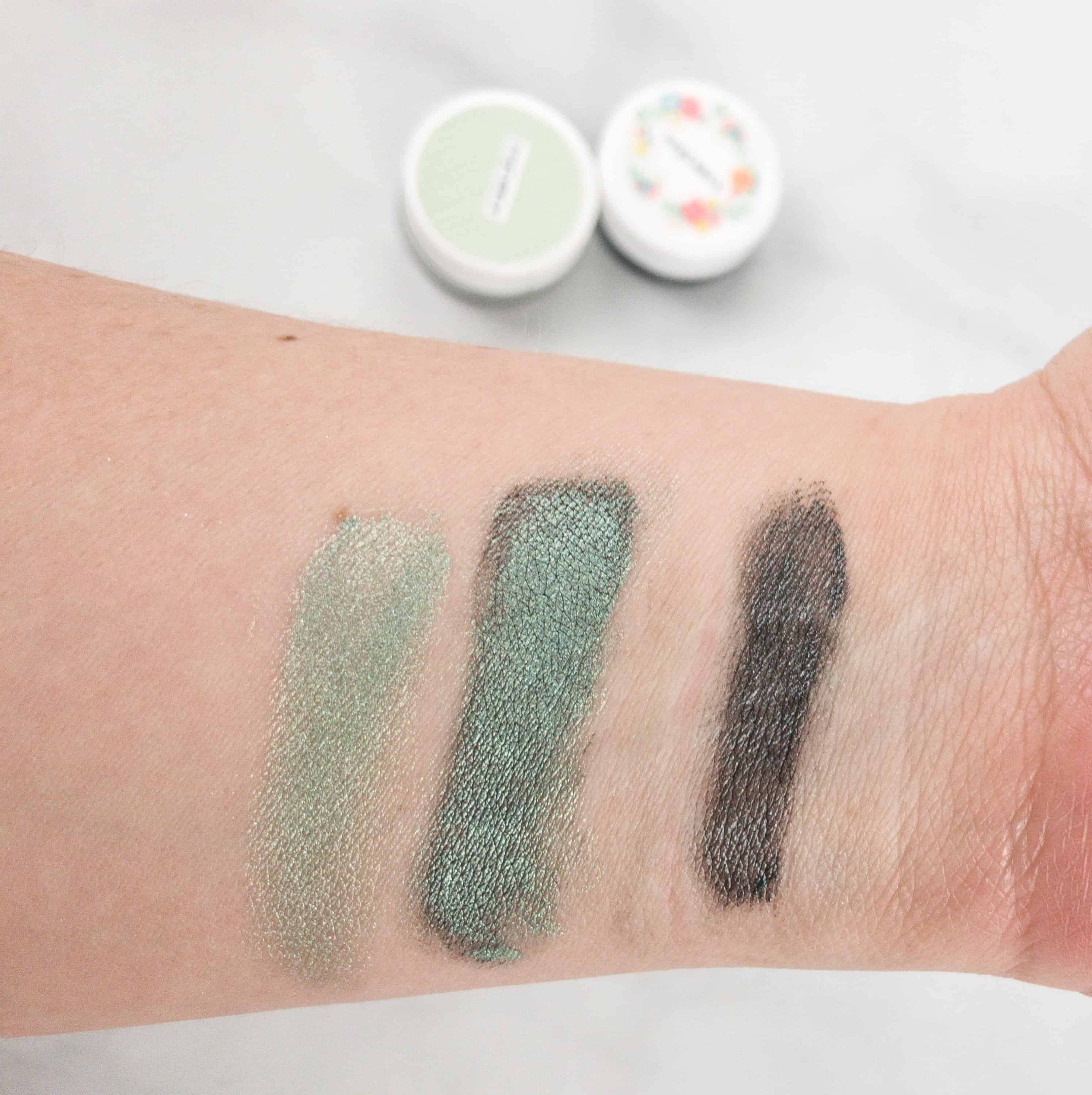 Here are the swatches. I tried layering it and it worked! Perfect for a mermaid-esque smokey eye!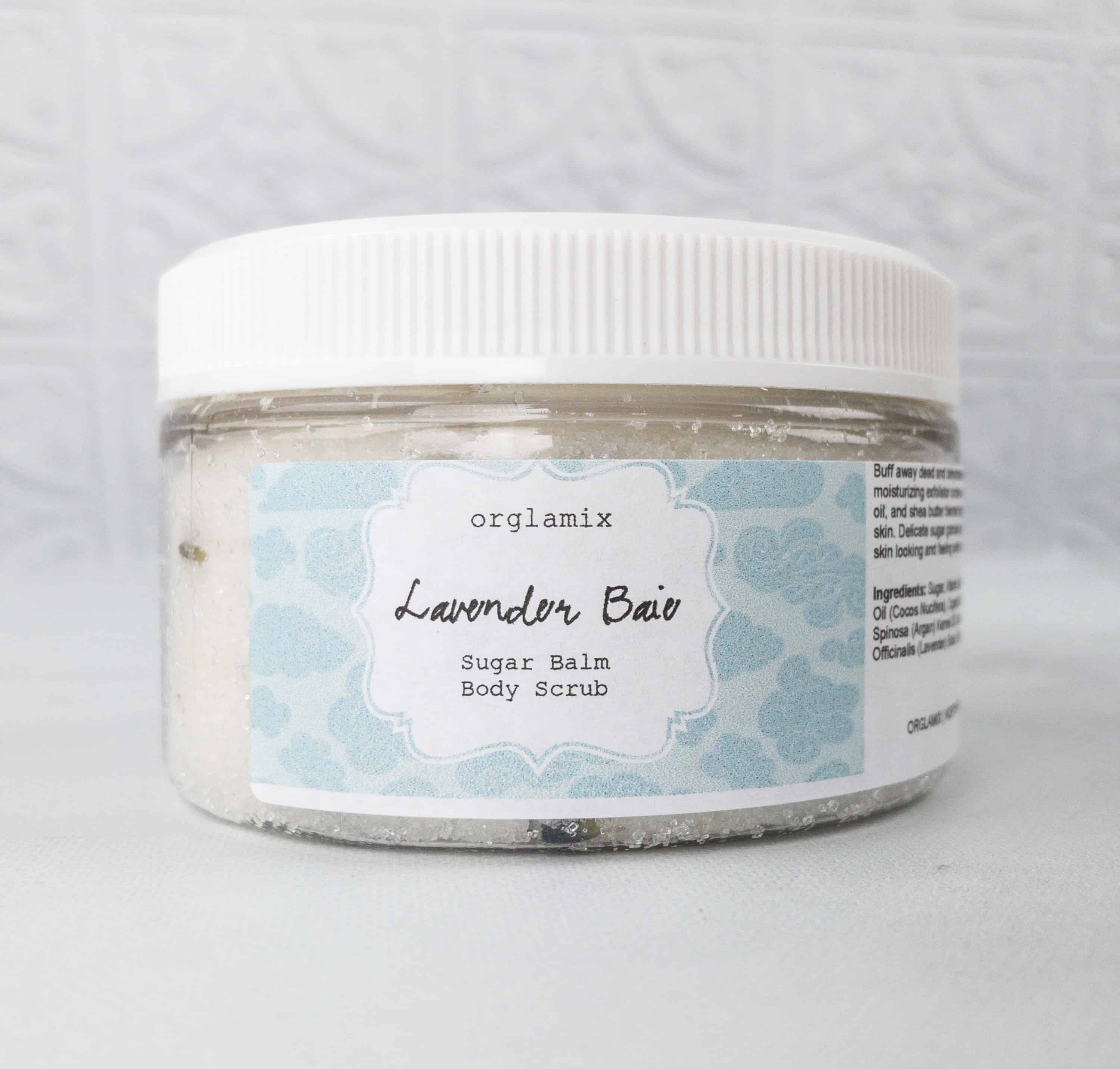 Lavender Baie Sugar Balm Body Scrub ($16) Packed with fine granules, this scrub buffs away dead and dehydrated skin which reveals smoother and brighter skin (on your body, not on your face!).
It also contains moisturizing properties, including argan oil, coconut oil, and shea butter.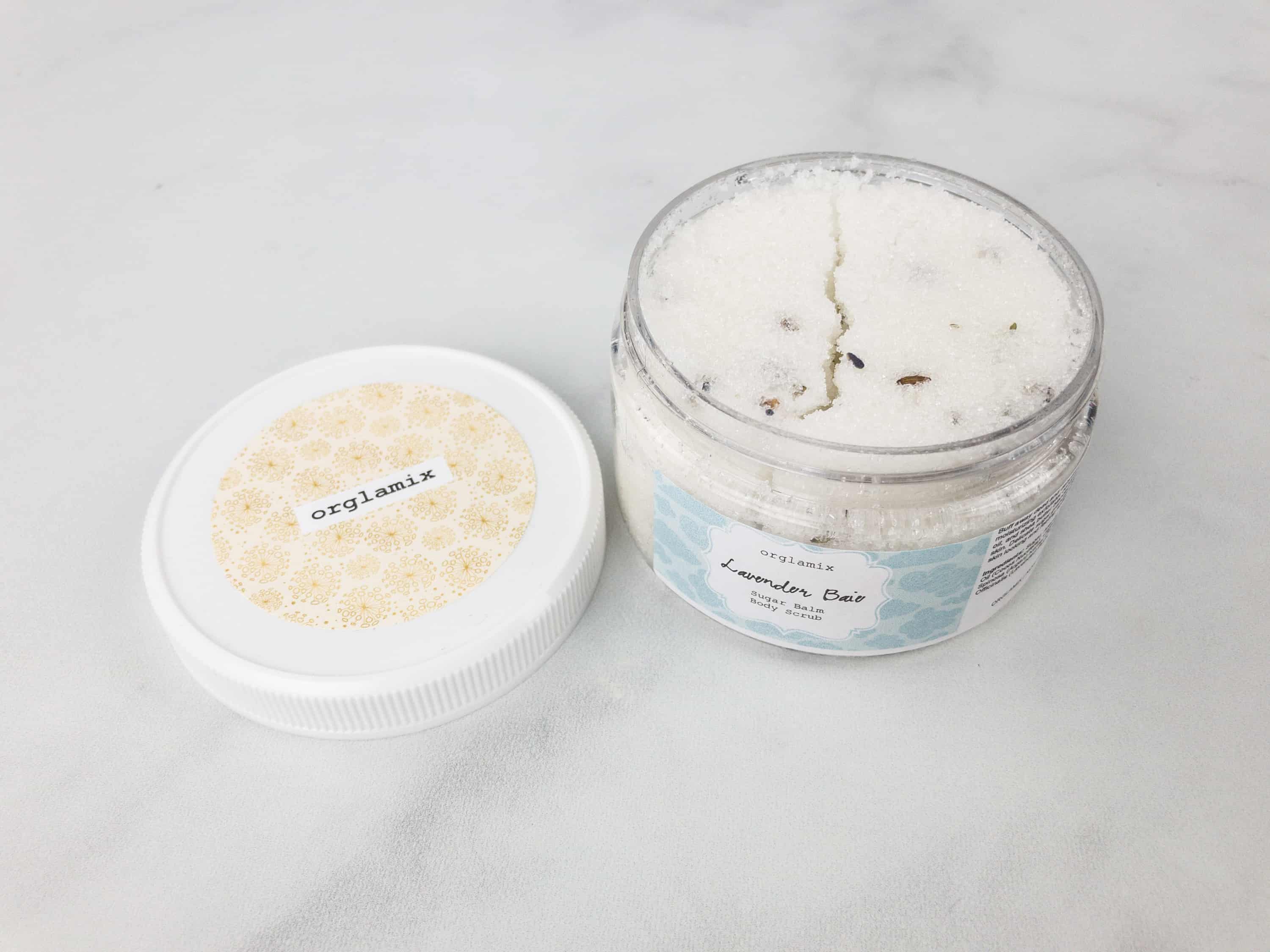 The scrub is scented with lavender. It's relaxing and refreshing, a bit herbaceous with a touch of camphor and soft floral notes.
Bent Eyeliner Eco Chic Makeup Brush ($9) This brush is primarily used for the lash lines!
This brush is intended to be bent like that as it reaches hard-to-reach corners. It helps create a precise, clean look. Great for beginners and experts alike, and the perfect accompaniment to the cream shadow.
I like the items for this month's Orglamix box! For $29 a month, I was able to get items that adds up to a retail price of about $67.50. Everything is natural and 100% vegan-friendly, plus the variety of the products are great! I definitely love the makeup products, and the scrub is fantastic and skin-friendly too! Another thing I love about this subscription is that I get to enjoy items that are not normally sold in their shop. Overall, it's a great way of trying out vegan beauty products without having to spend a fortune.
What do you think of this month's Orglamix?