NOSEJOY is a monthly subscription box that sends items for your olfactory pleasure! Make your nose happy with lovely smelling soaps, candles, lotions, and more for $34.95, which includes shipping. Each box will be curated to the season and will include upscale and boutique brands.
Enjoy 4 to 5 scented products delivered to you each month. Generally every month will include a candle and a soap, plus other items for home and body. Product sizes are full size or travel size.
The presentation was lovely, with a seasonal sticker on the outside and patterned tissue paper inside. I love that the sticker outside the box is changed every month, it is a nice touch!
DEAL: Get $5 off your first box! Use coupon code HELLO5.
The products were tucked into shredded paper squiggles and arrived safely in my mailbox.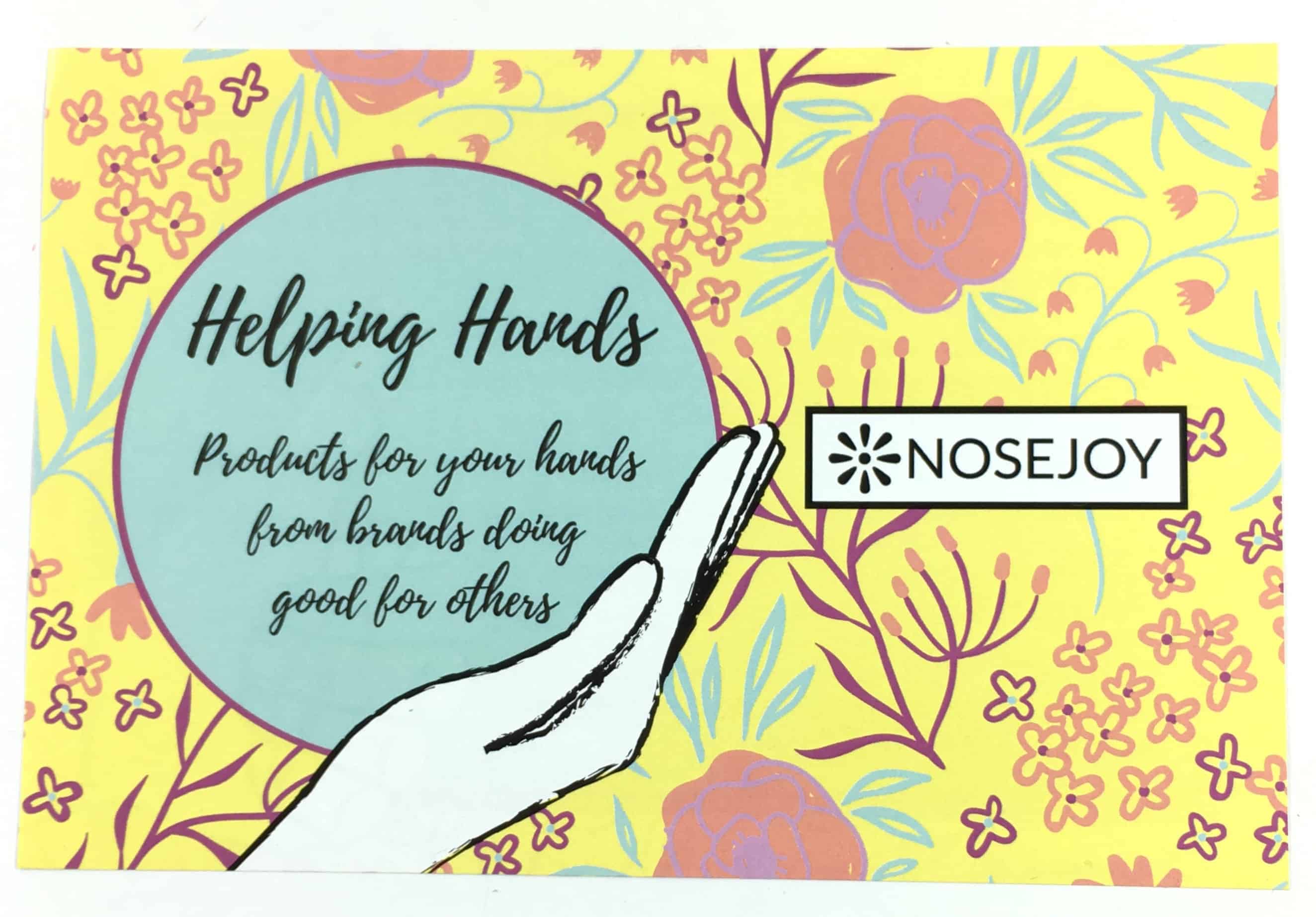 I found a card that announced the April theme, Helping Hands. 
The items sent in this month's box are meant to not only help your hands, but are from companies that give a helping hand to others.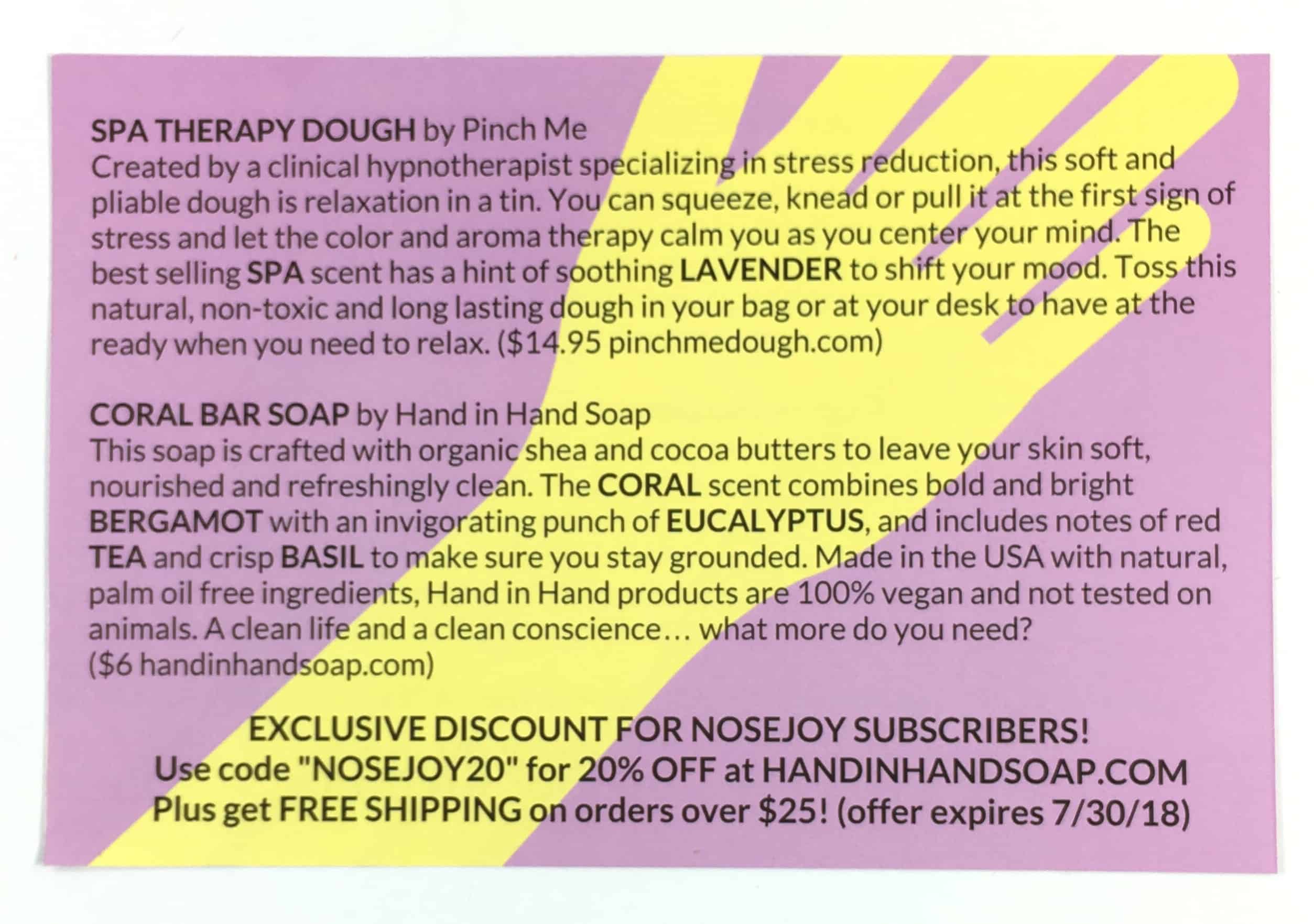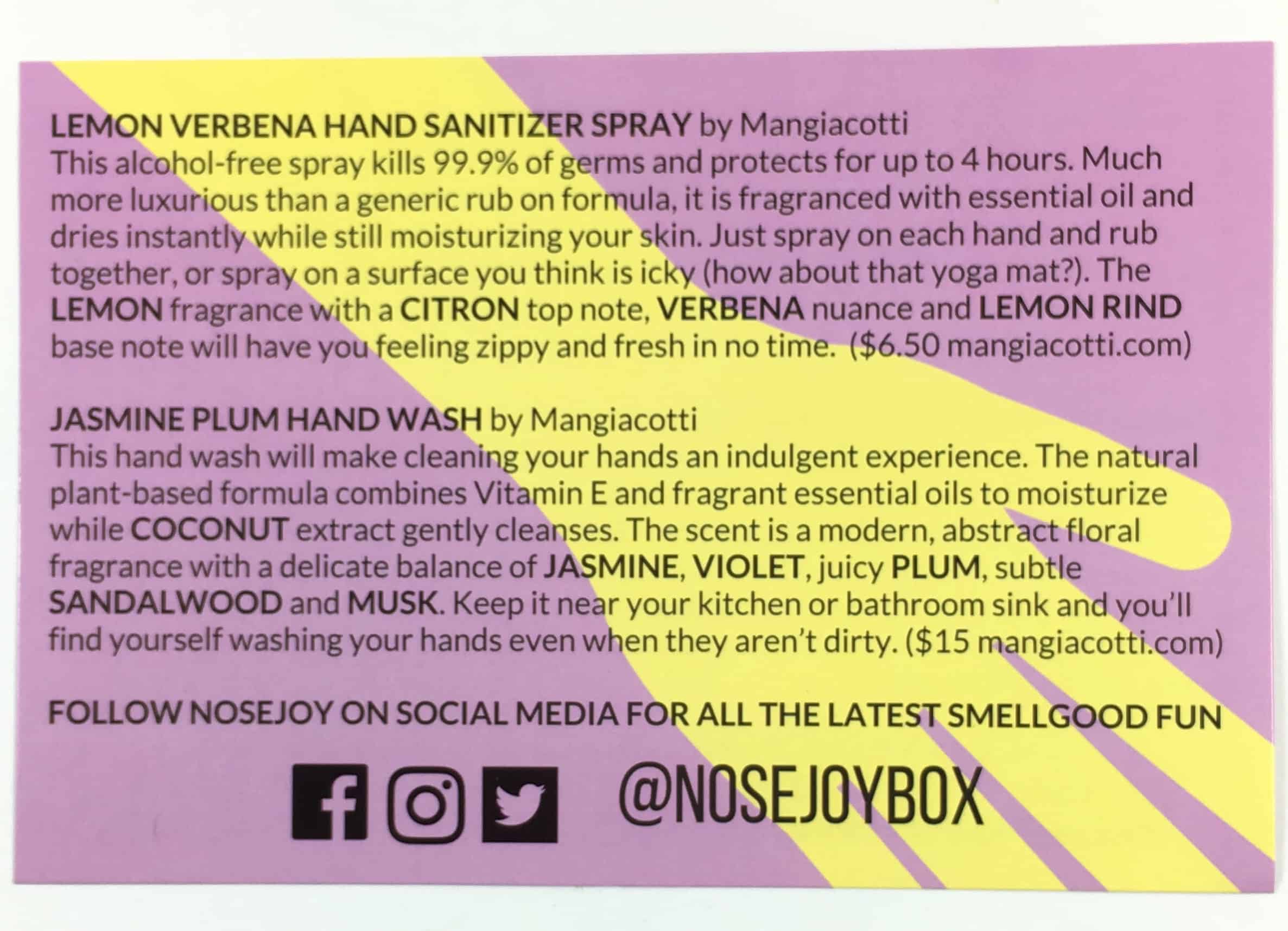 I found a second card that listed each item, some info about the item, the retail price, and where to find more. It also had a discount code for one of the makers in this month's box.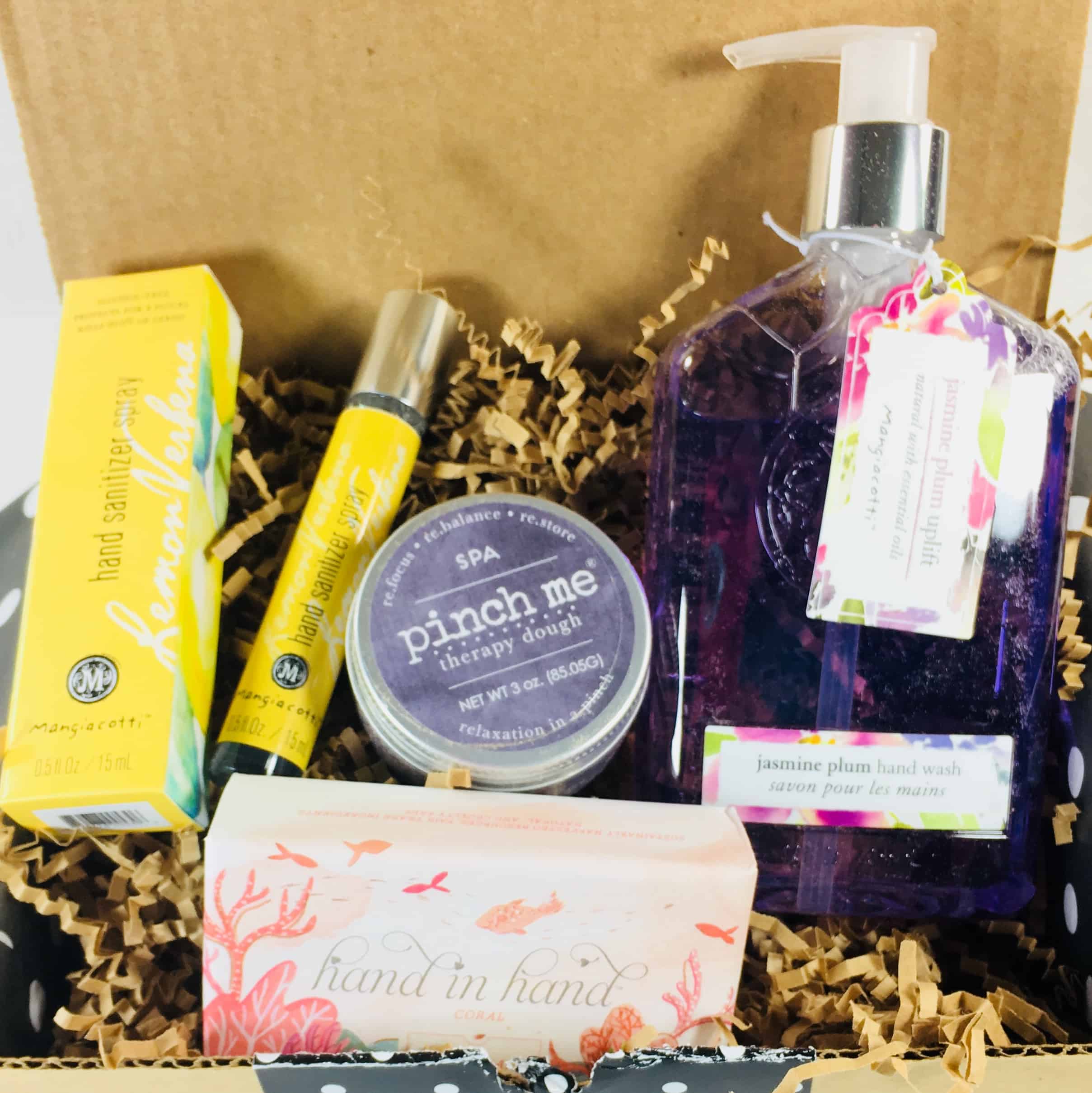 Everything in my April 2018 NOSEJOY box!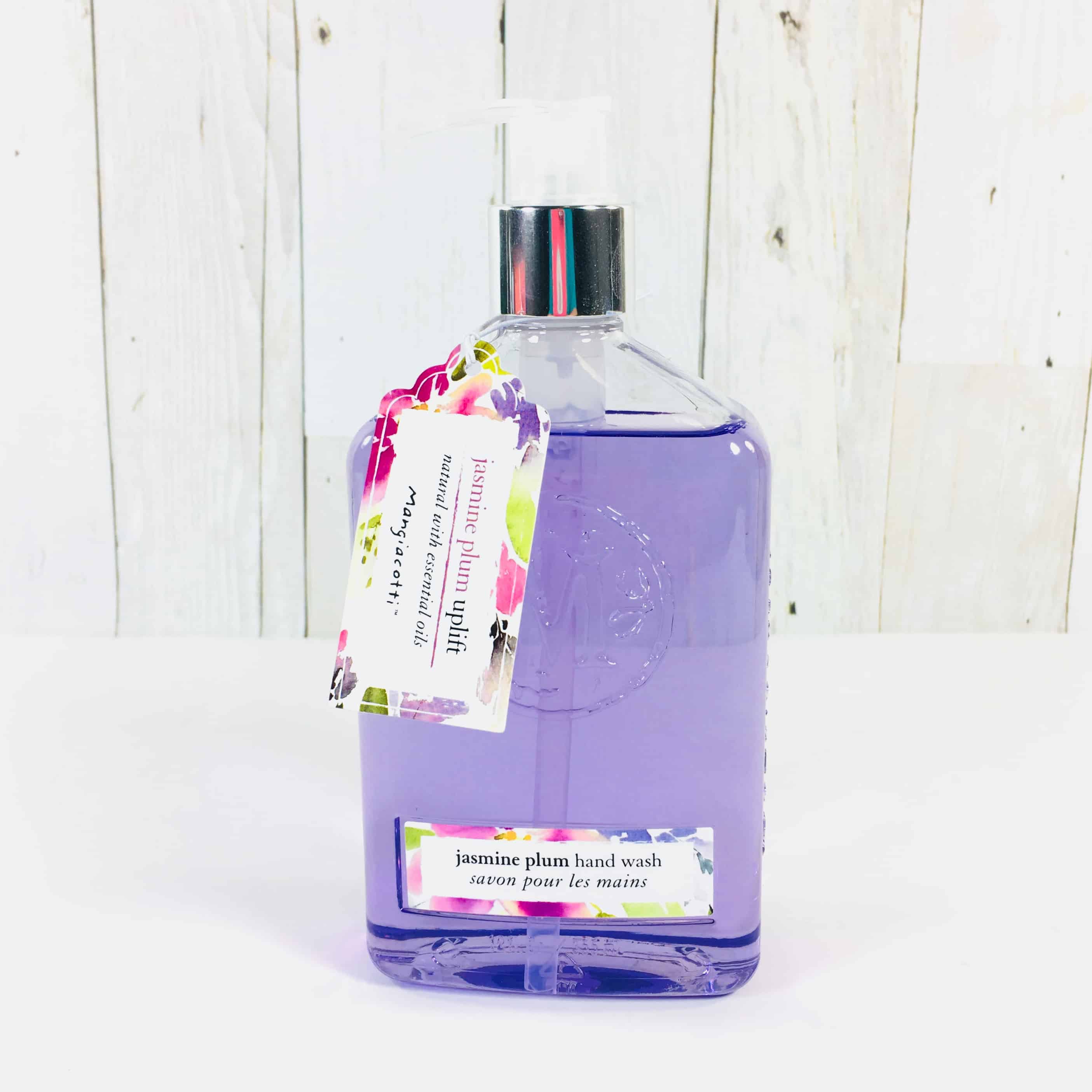 Mangiacotti Jasmine Plum Hand Wash ($15) The fragrance notes describe this as "a modern, abstract floral fragrance with a delicate balance of jasmine, violets, juicy plum, subtle sandlewood and musk." I haven't tried it yet but I did smell it and it is a fruity floral and should last a long time. Plus it's pretty and I love purple.
Mangiacotti Lemon Verbena Hand Sanitizer Spray ($6.50) is alcohol-free and kills 99.9% of germs for up to 4 hours after applying. You can use it on your hands or in places that see a lot of different people in a day – a lunch table, grocery cart handle, or even a yoga mat. The scent is not as lemony as I thought it would be, more of a floral scent. I'm going to place it in my purse makeup bag and carry it on-the-go.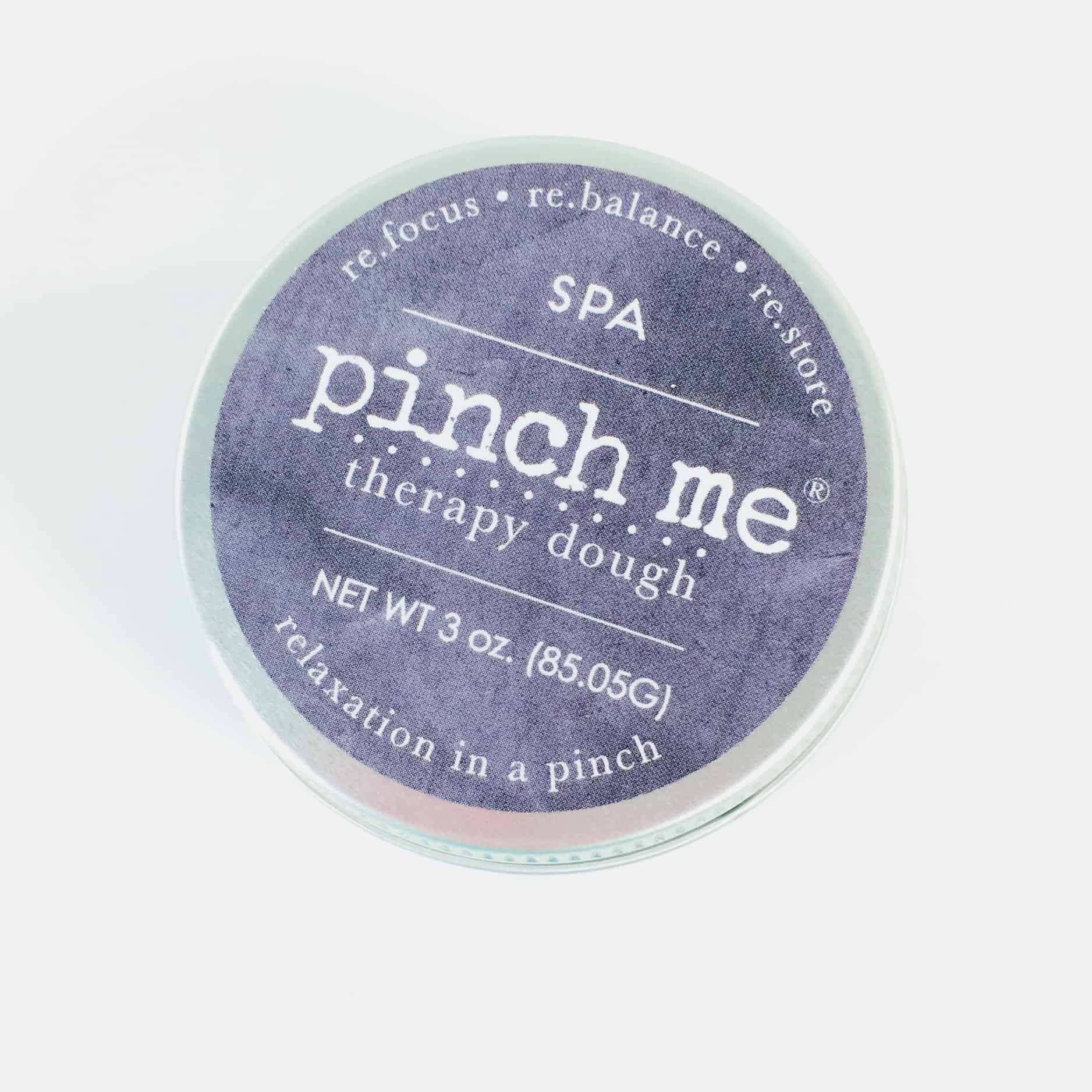 Pinch Me Spa Therapy Dough ($7.50) My daughter loved this so I am going to pass it to her – it's like Playdough for adults!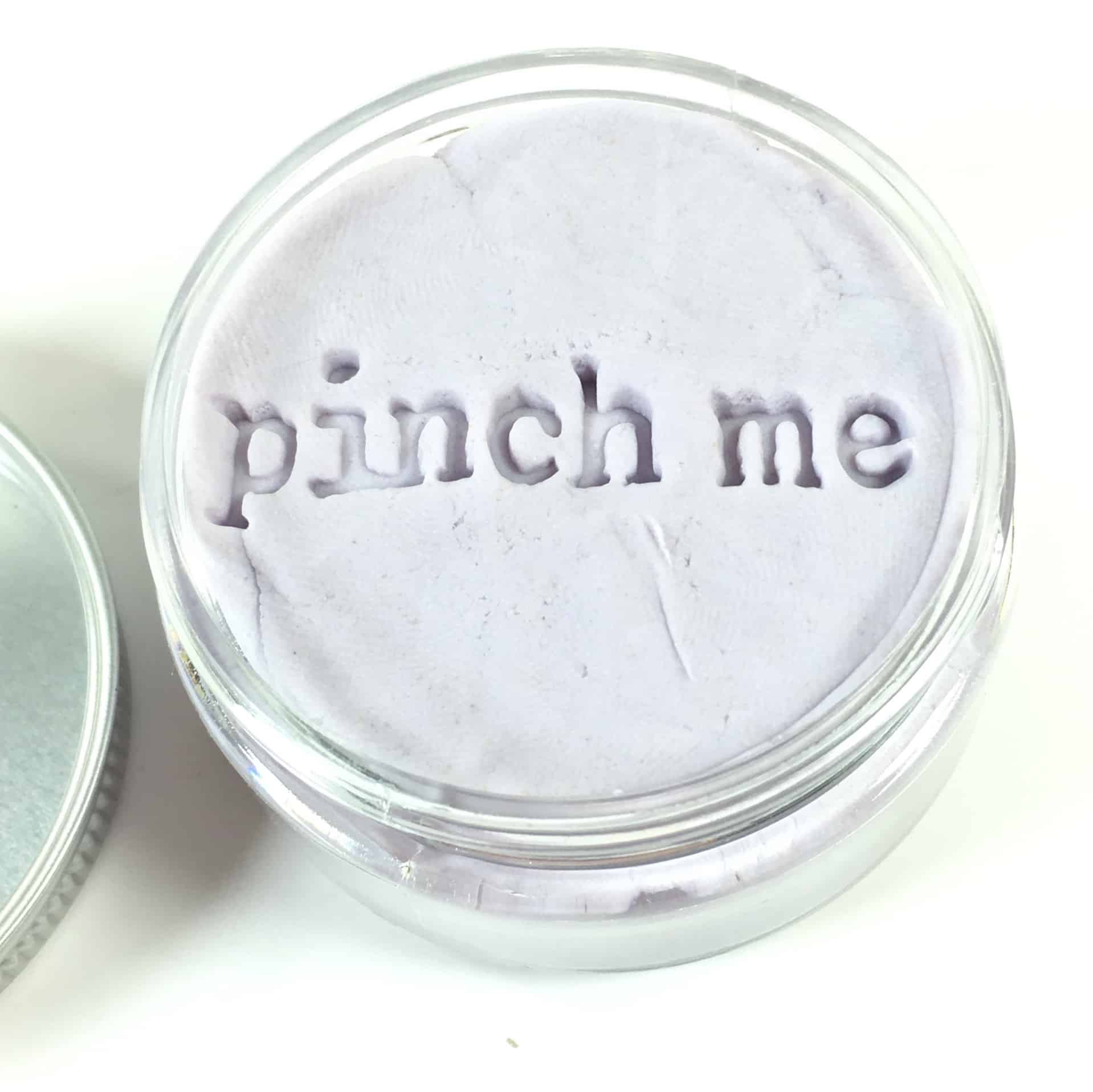 Instructions are stamped on the product!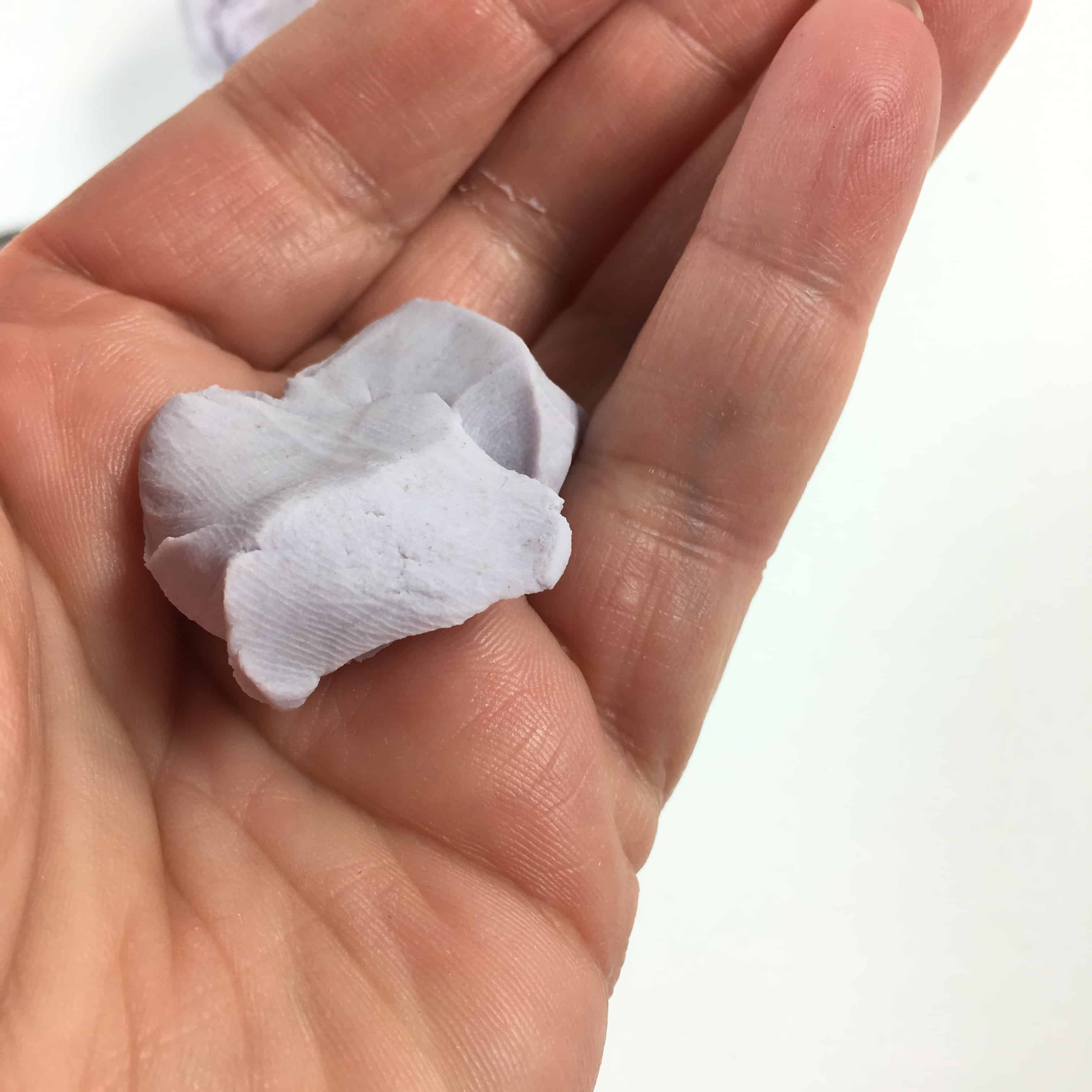 There are several relaxing scents and colors to choose from, but this month I received "Spa", a lovely lavender shade with hints of lavender and floral fragrance. It's soft and fun to roll around and may help relieve stress or anxiety.
Hand In Hand Coral Bar Soap ($6) Cocoa and shea butter go into this big bar of soap.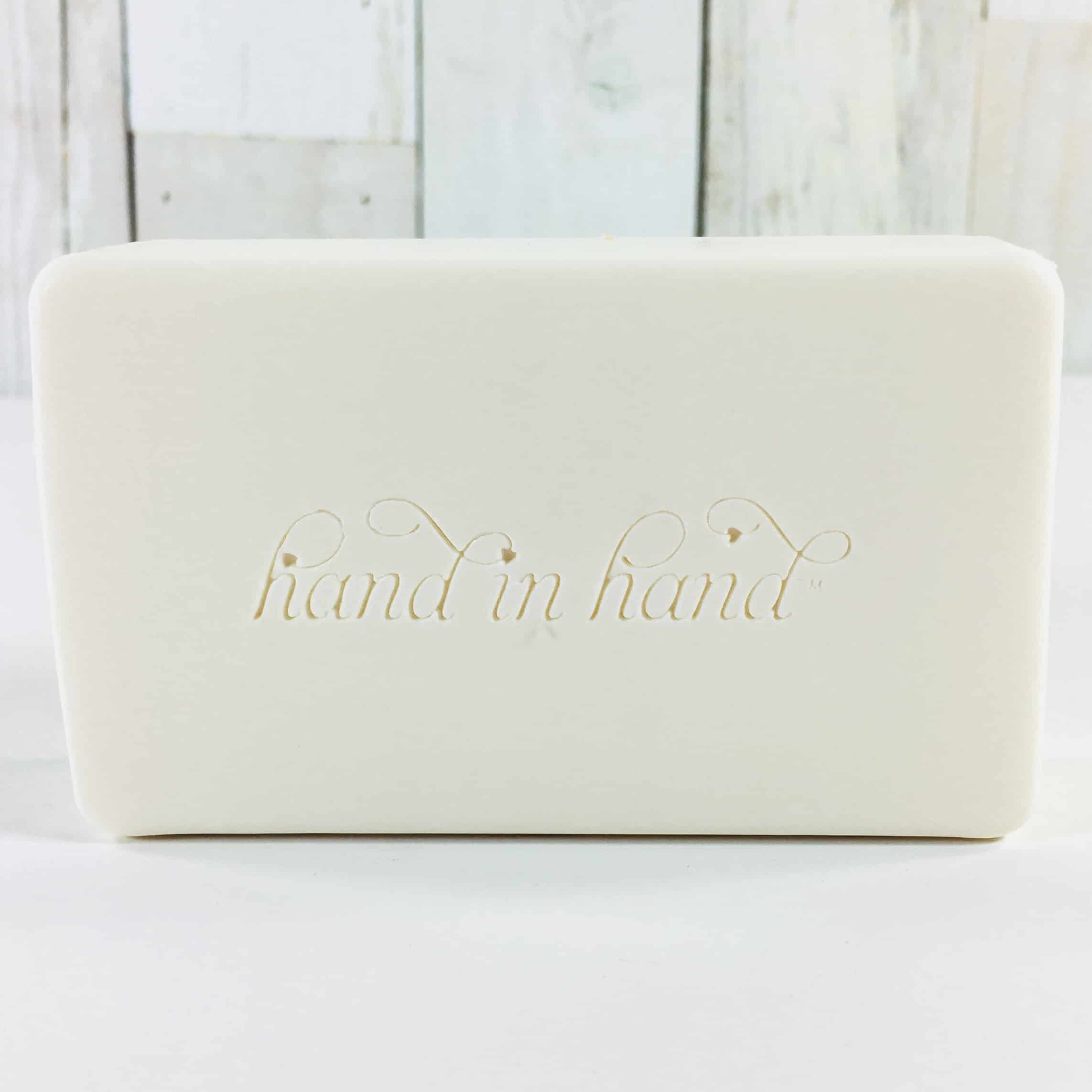 The scent is supposed to have notes of bergamot and eucalyptus but it really just smells like good, clean, fresh soap.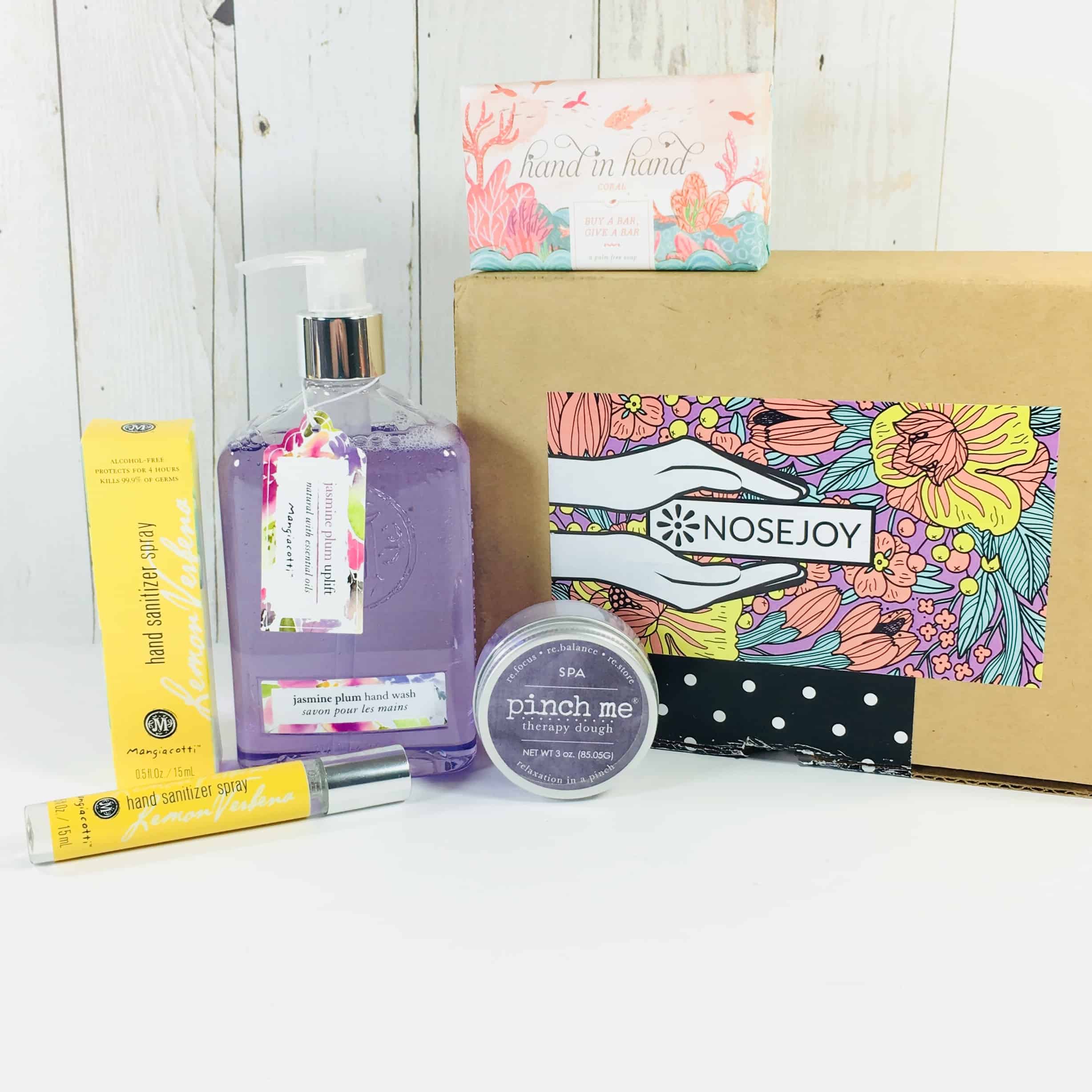 NOSEJOY sends some amazingly great-smelling products each month and the assortment is always interesting. I didn't know that grown-up stress dough existed but it sure smells better than the one I played with as a kid! The hand soap will last for a long time and the sanitizer spray will be put to use while I'm out and about. The bar soap is pretty standard for this subscription, and you can expect a candle pretty regularly. Luckily they are always high-quality and smell amazing. I love this subscription! My box had a value of around $35, which is about the same as the price of this box. I was happy to see that NOSEJOY sent items from companies who give back to others.
Have you tried NOSEJOY? What do you think of this box?