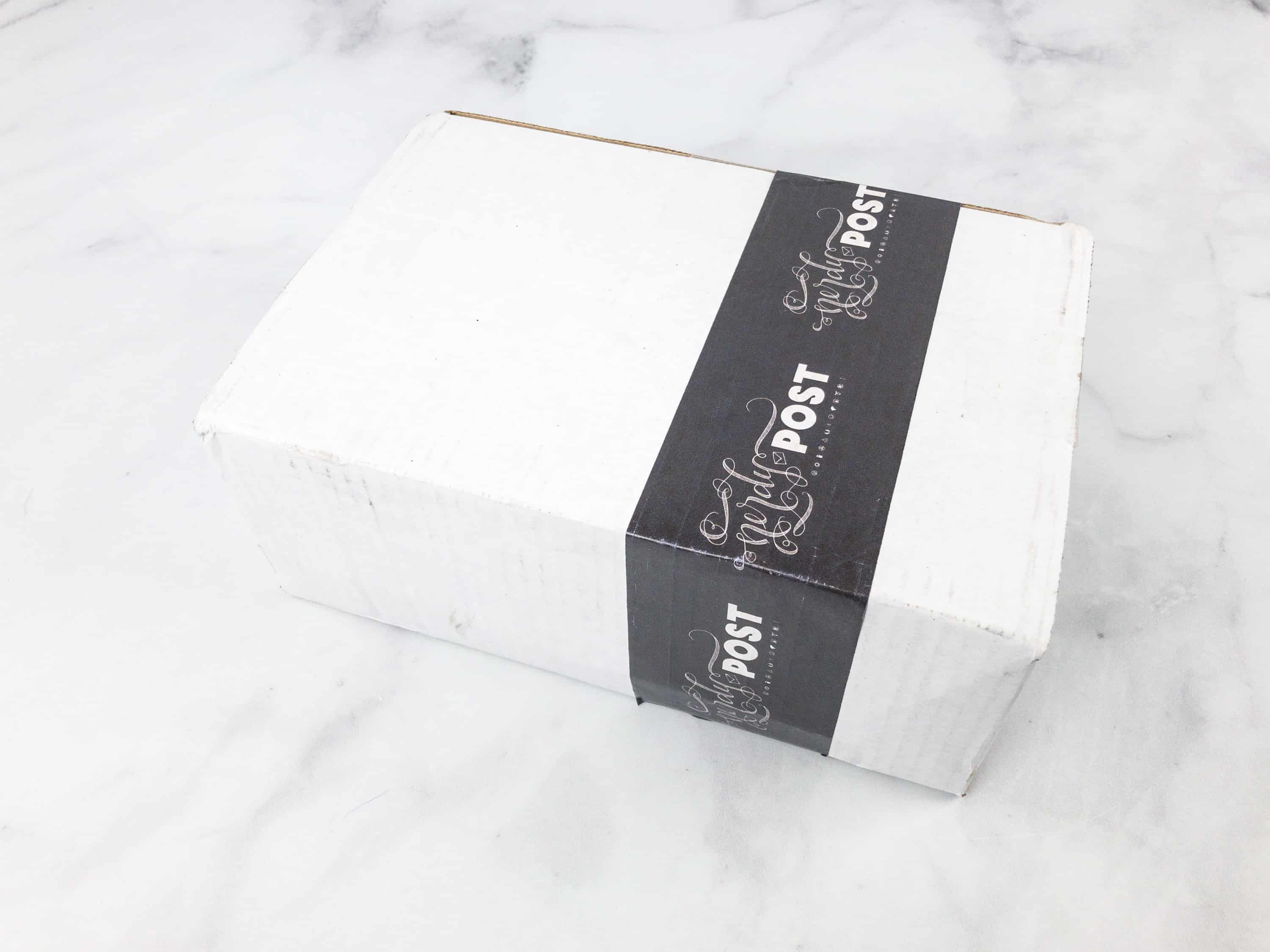 Nerdy Post is a subscription that sends original, hand-lettered stationery, posters, prints, stickers, and other paper ephemera around a different theme each month! Not into that month's fandom? You can easily skip your shipment. While most items are created by Alexis Lampley, the owner of Nerdy Post, they've been including items from other artists and shops, too!
Nerdy Post has a variety of box options:
Nerdy Post – streamlined a smidge but otherwise, nothing changes – $13.95 + shipping
Nerdy Tees: just the matching tee – $15.95 + shipping
Nerdy Combo – Nerdy Post + Matching Tee – this combo saves $5 in shipping.
Ultimate Nerdy Post: all that is included with Nerdy Post, plus two more-substantial items such as a mini candle, a tote, etc + a bonus item –  $22.95 + shipping
Ultimate Nerdy Post Combo: Ultimate Nerdy Post + Nerdy Tee
Nerdy Post Lite: featuring 5 core items from the Nerdy Post box. A great option if you are low on cash but still want to get it, or want to just try one out -$9.95 + shipping
This is the review of the Ultimate Nerdy Post Combo.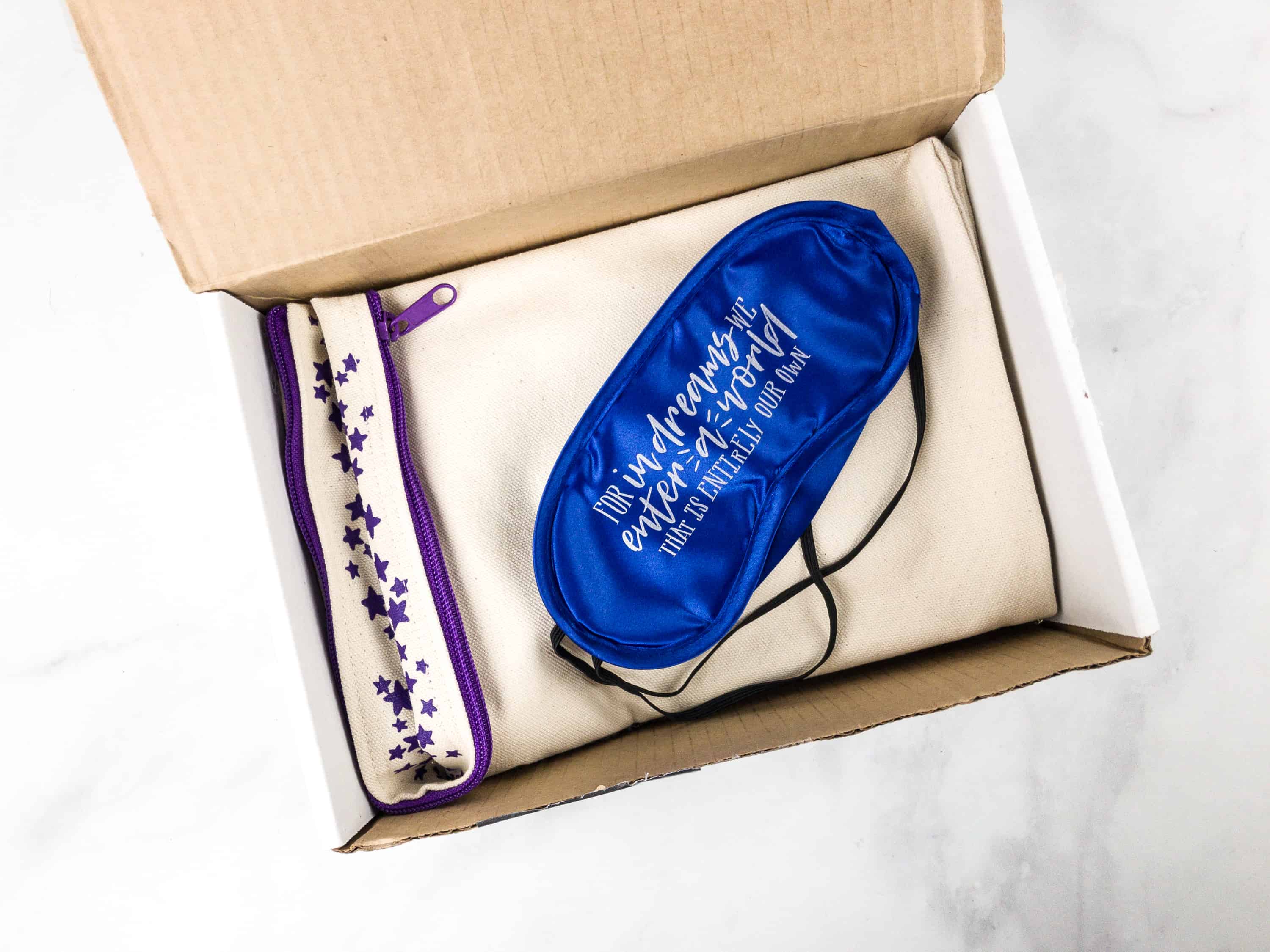 Everything is packed nicely into a box to protect all the contents.
DEAL: Save 10% on your first month of Nerdy Post! Use coupon code NERDYNEWBIE. Does not apply to Nerdy Tees box or combo.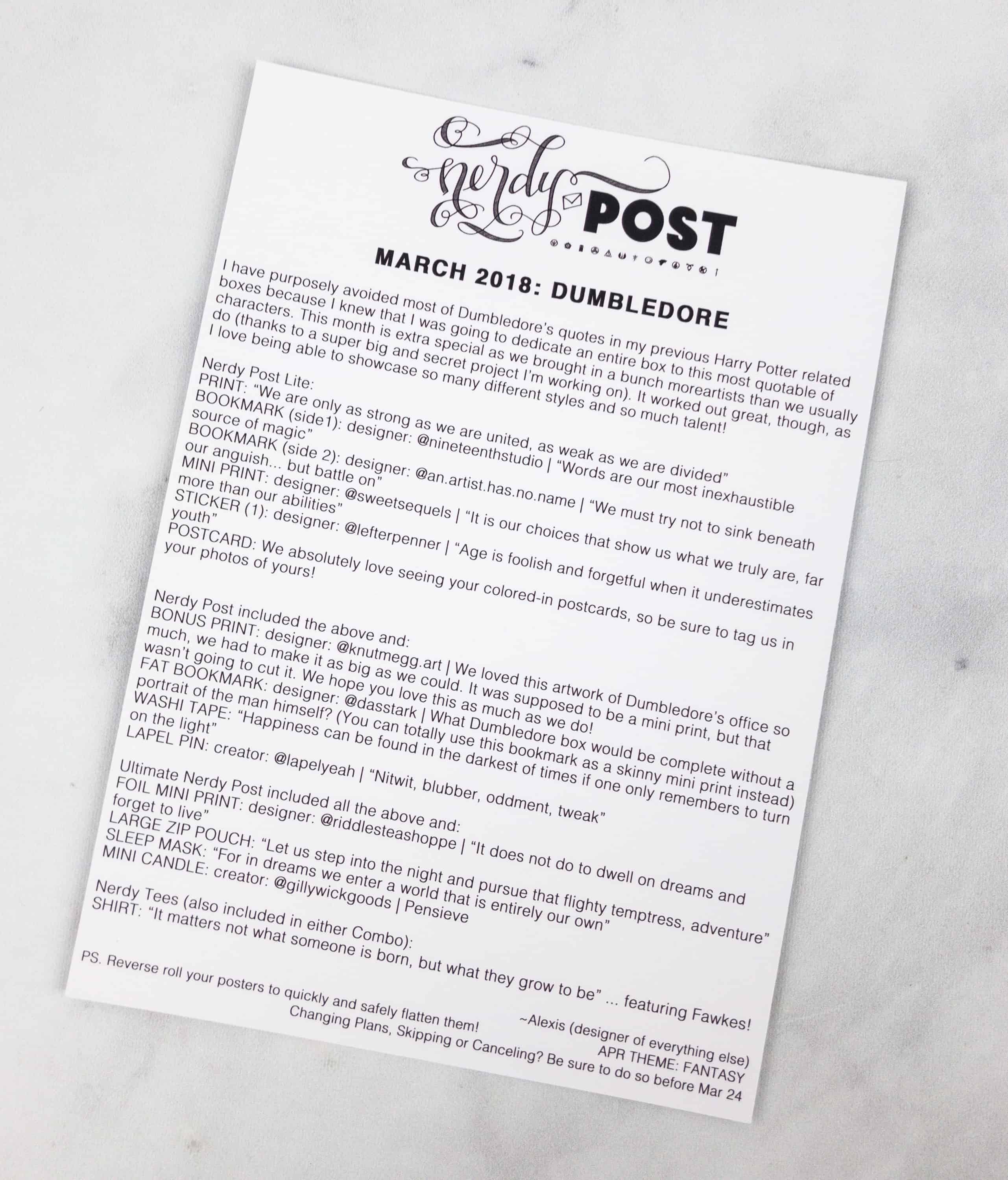 The theme for March is DUMBLEDORE! The information card gives you a list of all the items in the box and a bit of an idea of the creation process.
Everything in the March 2018 box!
Nerdy Post Lite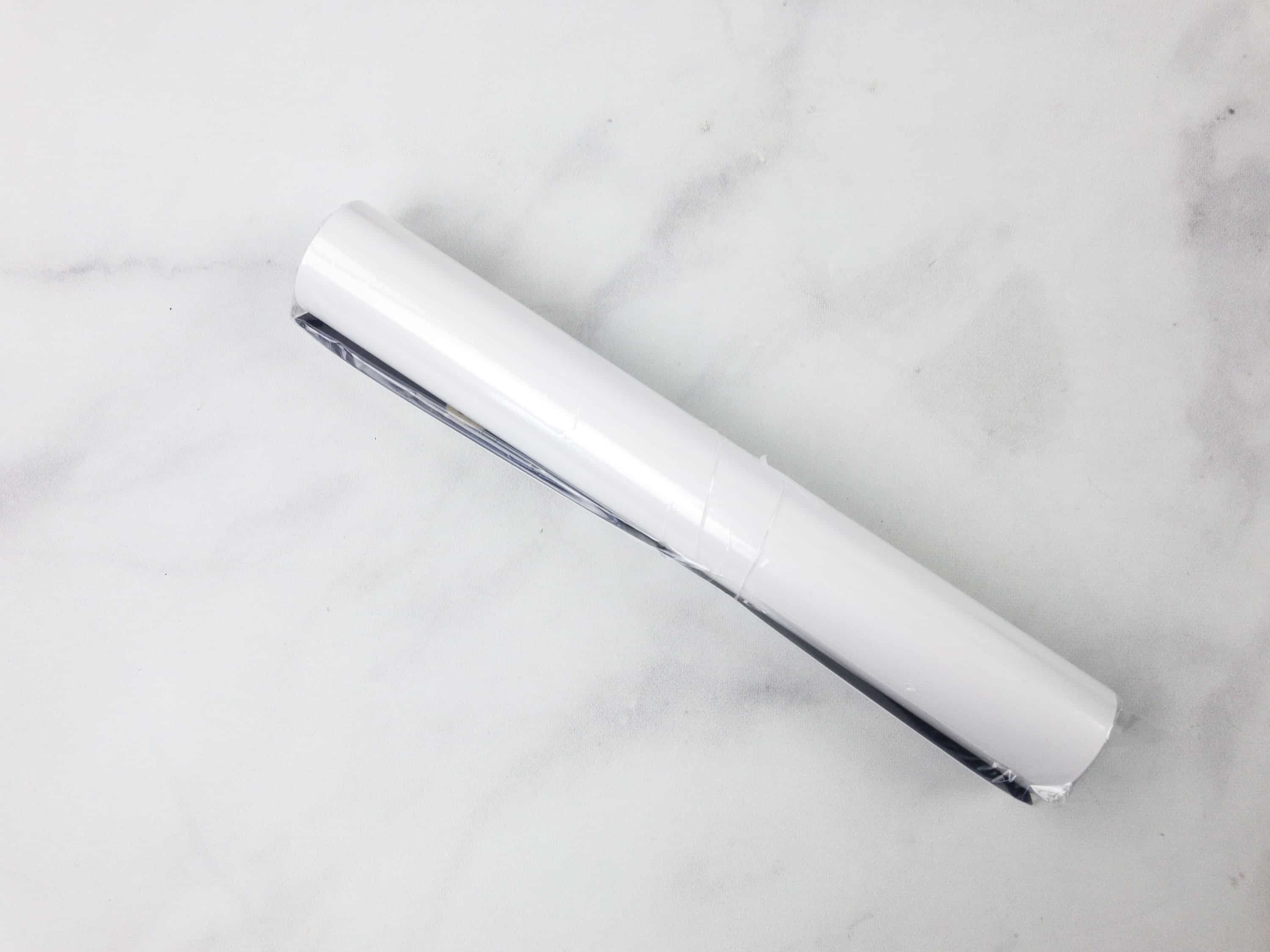 Posters from Nerdy Post always come well-wrapped.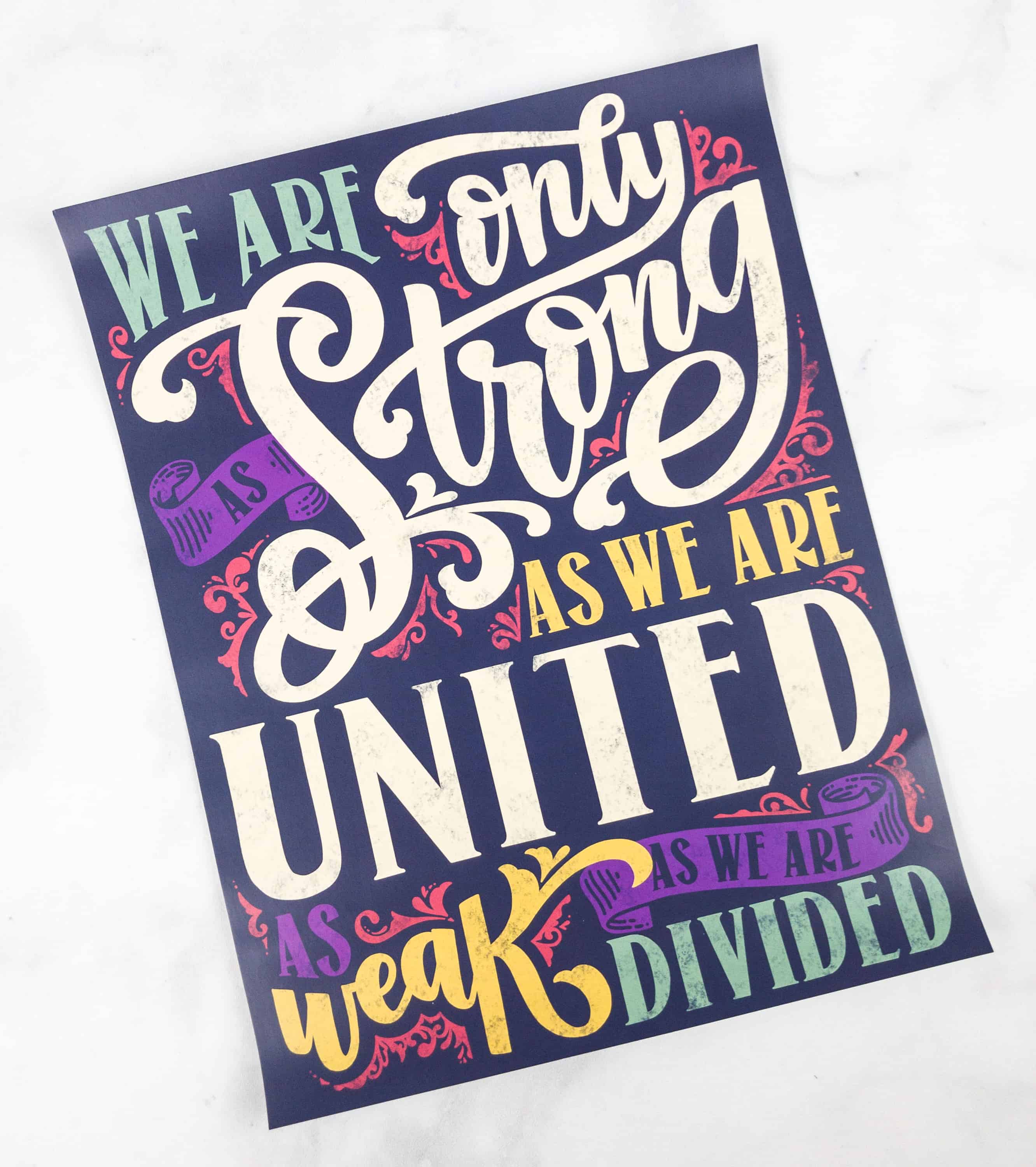 Art Print The quote from this colorful art print is from Harry Potter and the Goblet of Fire. Dumbledore said these words when everyone learned that the Dark Lord was once again alive.
We are only as strong as we are united, as weak as we are divided.
Bookmark by @an.artist.has.no.name The first side of the bookmark features a quote said by Dumbledore to Harry, from Harry Potter and the Half-blood Prince.
We must try not to sink beneath our anguish but battle on.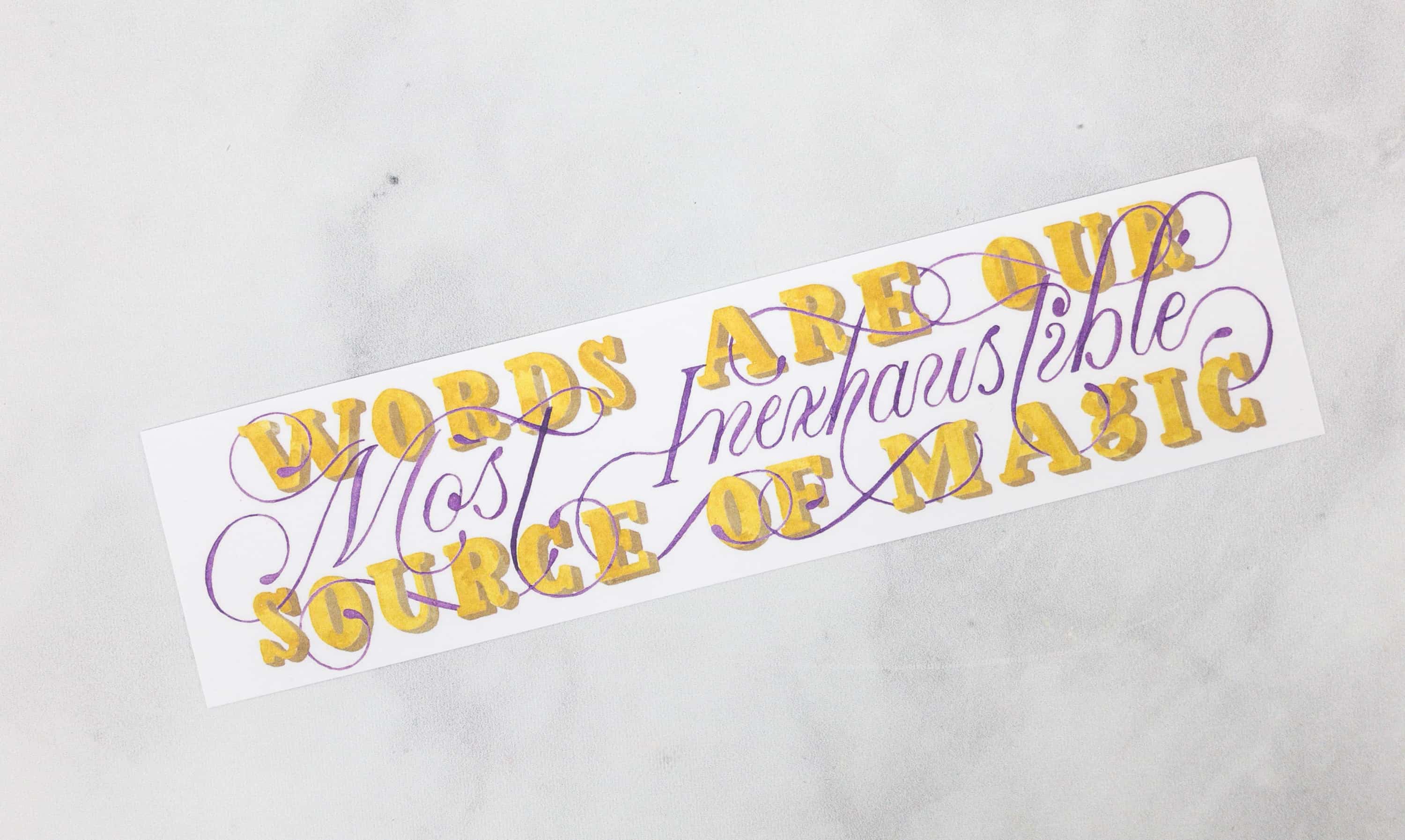 Bookmark By @nineteenthstudio Meanwhile, the quote on the other side of the bookmark is from Harry Potter and the Deathly Hallows.
Words are, in my not-so-humble opinion, our most inexhaustible source of magic. Capable of both inflicting injury, and remedying it.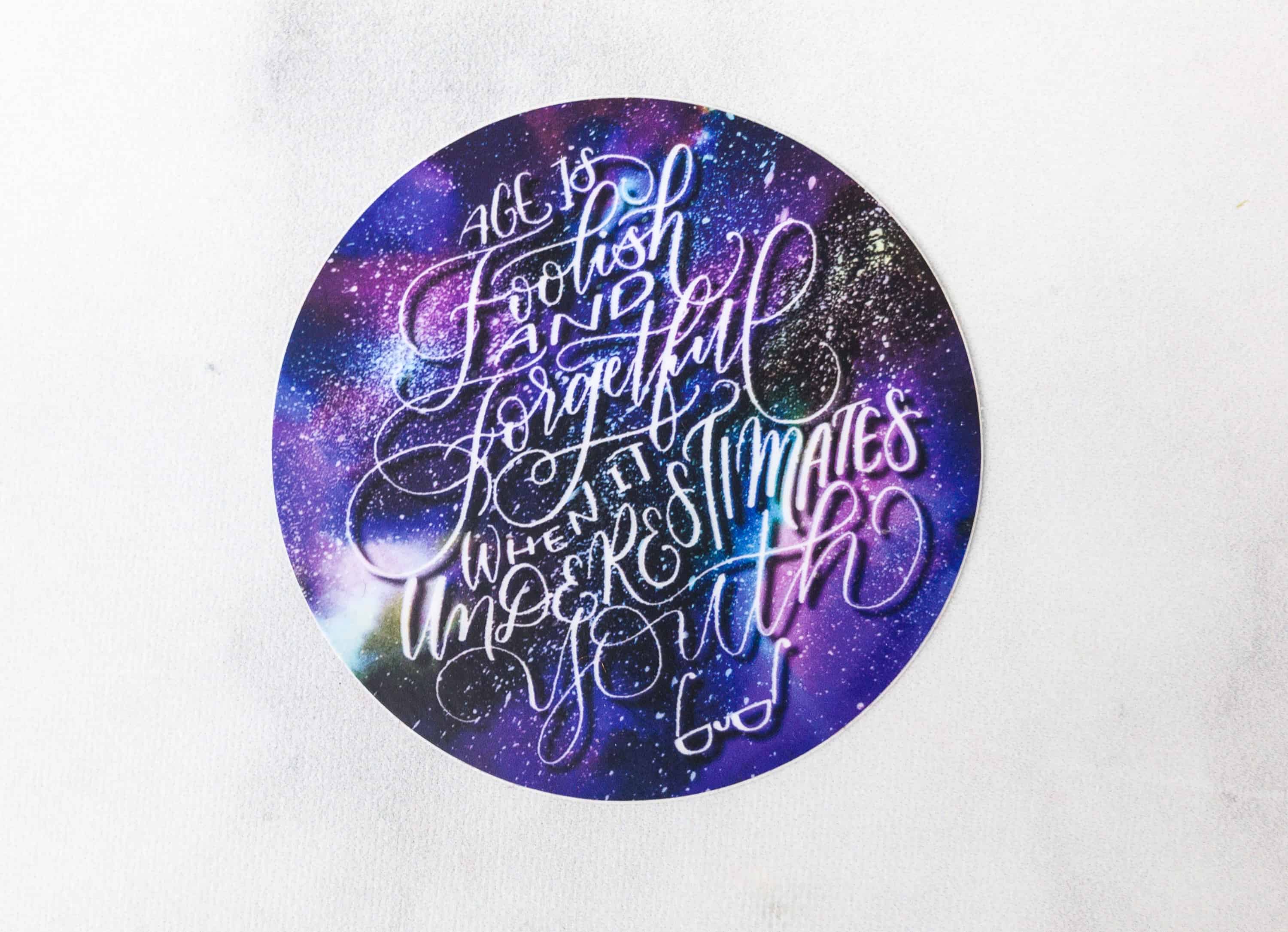 Sticker Design By @lefterpenner This is such a pretty sticker, and it best reminds me of Dumbledore in his Merlin-isque robes. The quote came from Harry Potter and the Half-blood Prince. Definitely on the hard to decipher side, though.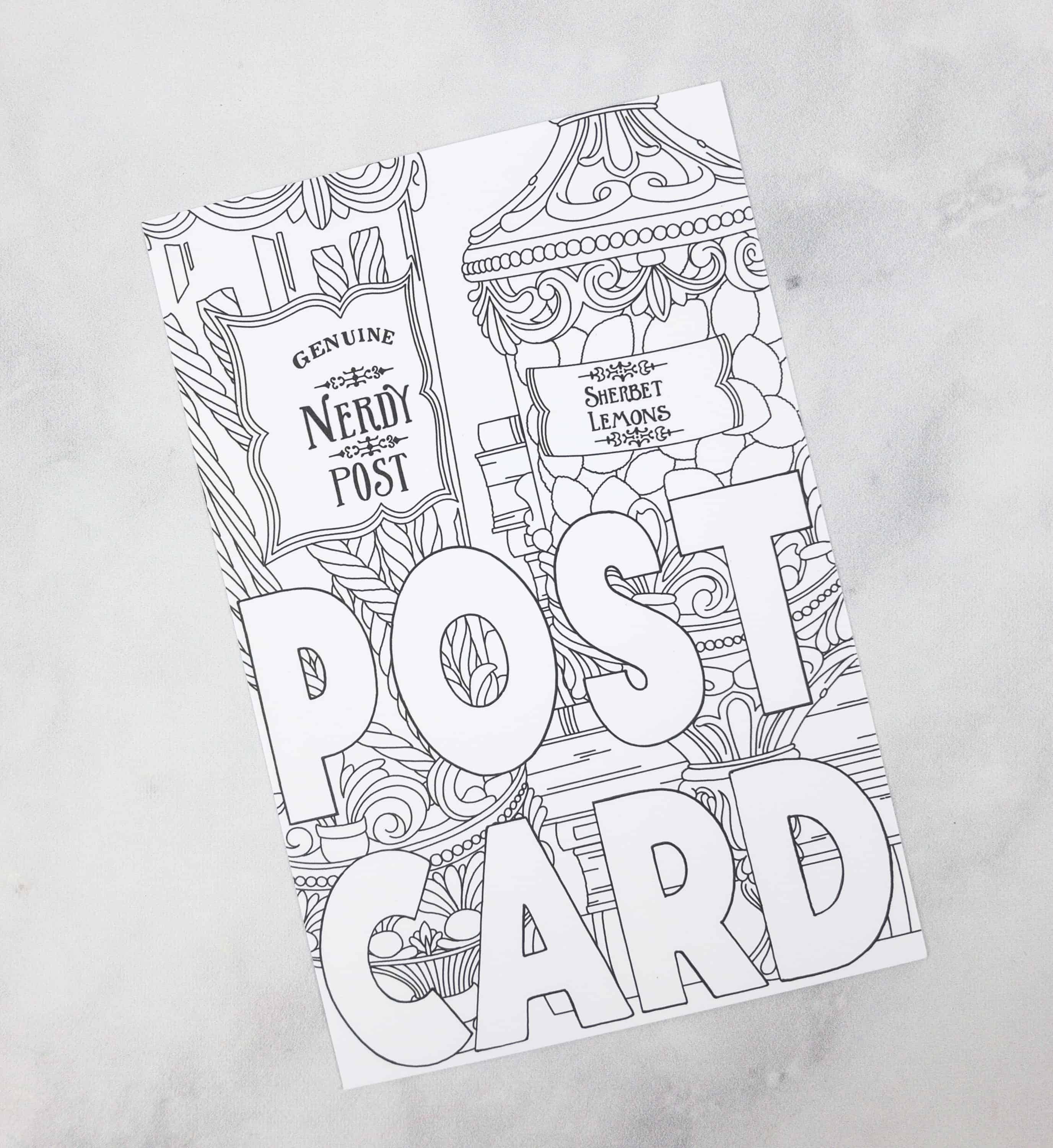 Postcard A staple in every Nerdy Post package is a coloring postcard. This month it features sherbet lemons, Dumbledore's favorite muggle sweets!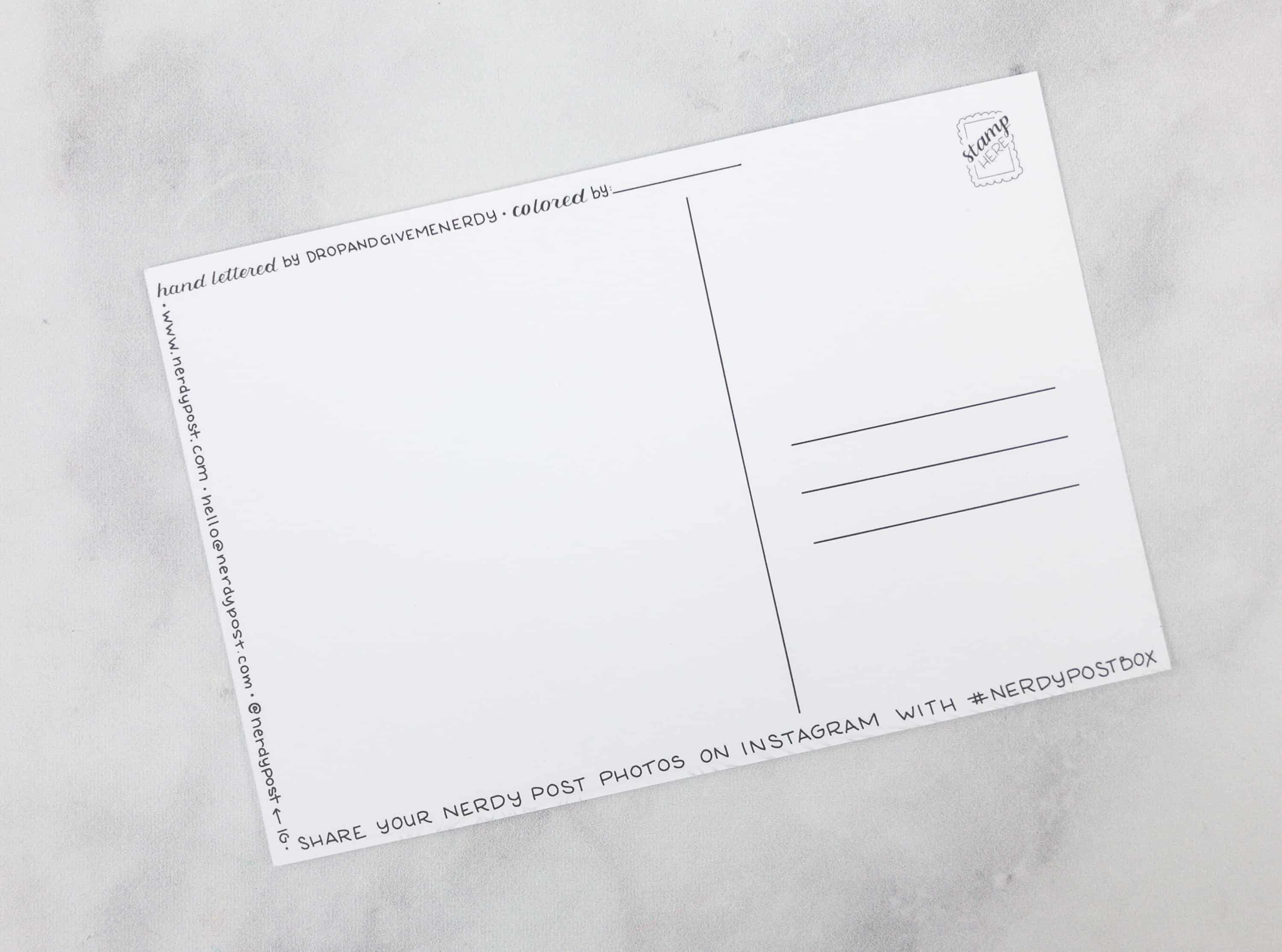 You can write a message on the back and give it to someone, or just keep the sweet postcard for yourself!
Nerdy Post Contains Everything From Lite Plus: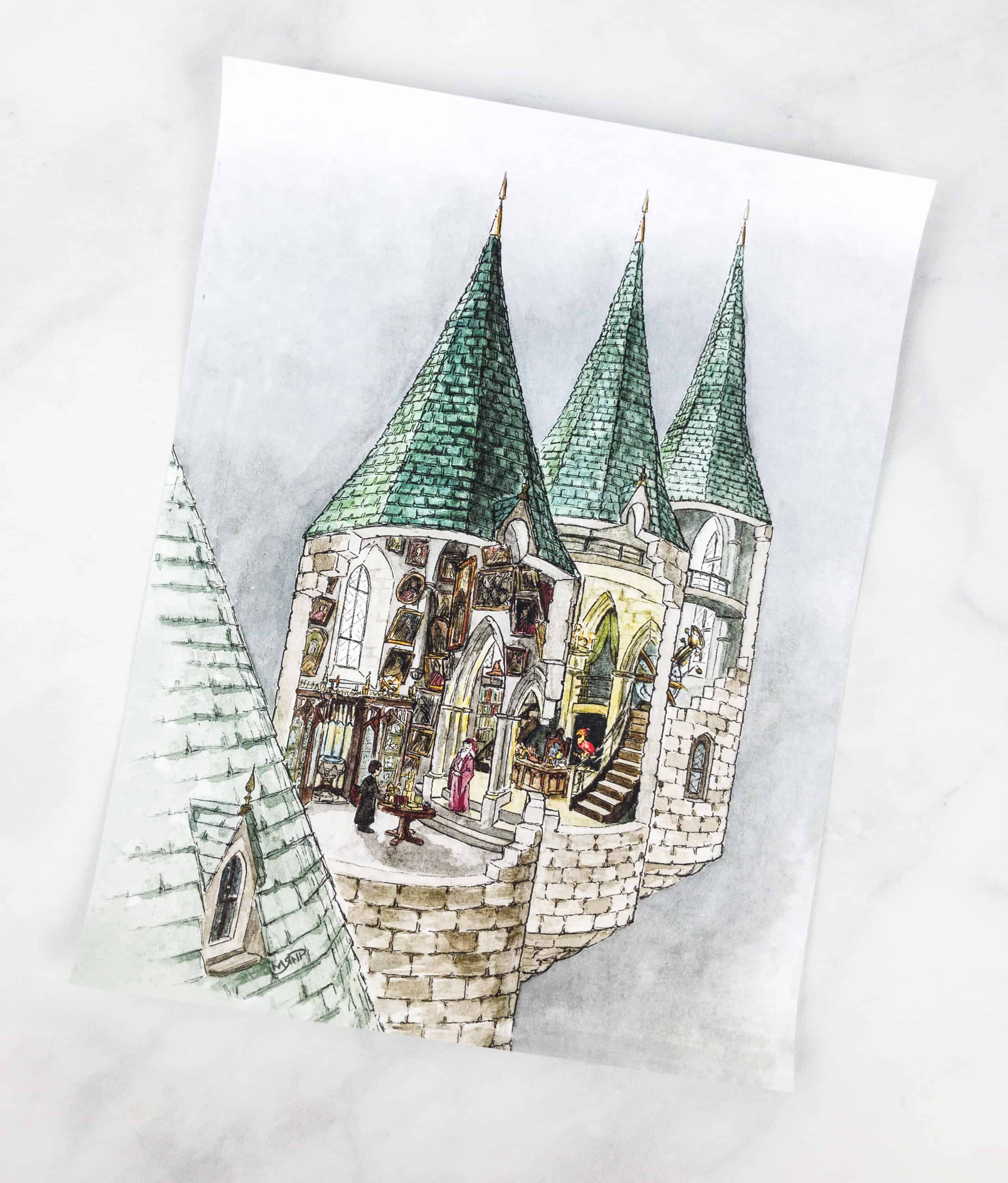 Bonus Print By @knutmegg.art The art print features a part of the Hogwarts castle which is located at the Headmaster's tower.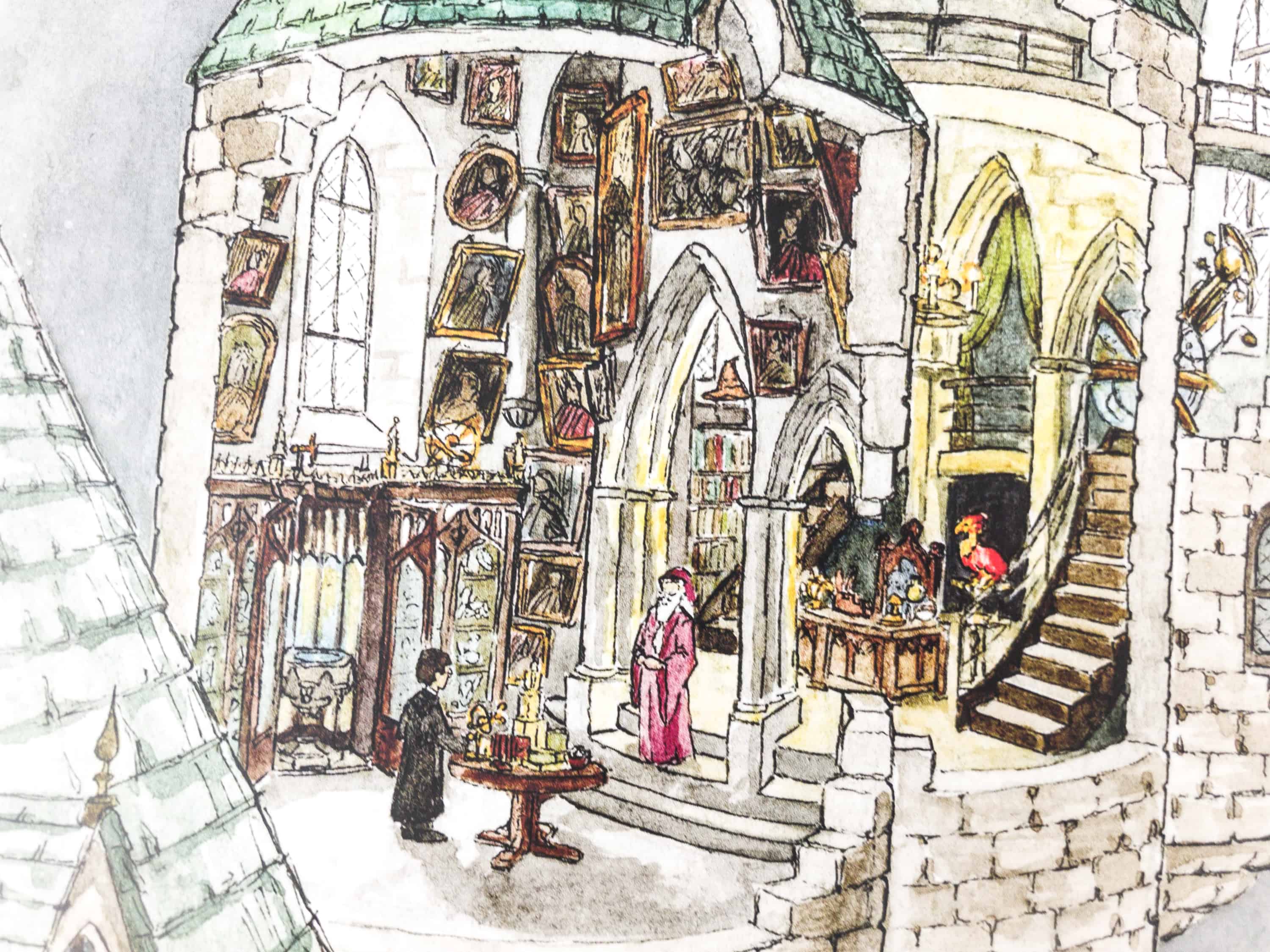 It is the Headmaster's Office. In this scene, we can see Harry talking to the Headmaster, and beside the stairs, we can see Dumbledore's phoenix, Fawkes.
The headmaster's office itself is a large circular room with many windows and many portraits of old headmasters and headmistresses. The portrait of the immediate predecessor of the current headmaster or headmistress hangs behind the head's desk. It is suggested that this is the largest of the paintings in the room, which, in turn, suggests that the paintings shrink by some degree once it is no longer the portrait of the immediate predecessor of the current headmaster or headmistress.
This is a marvelous illustration and I love the cut-away style.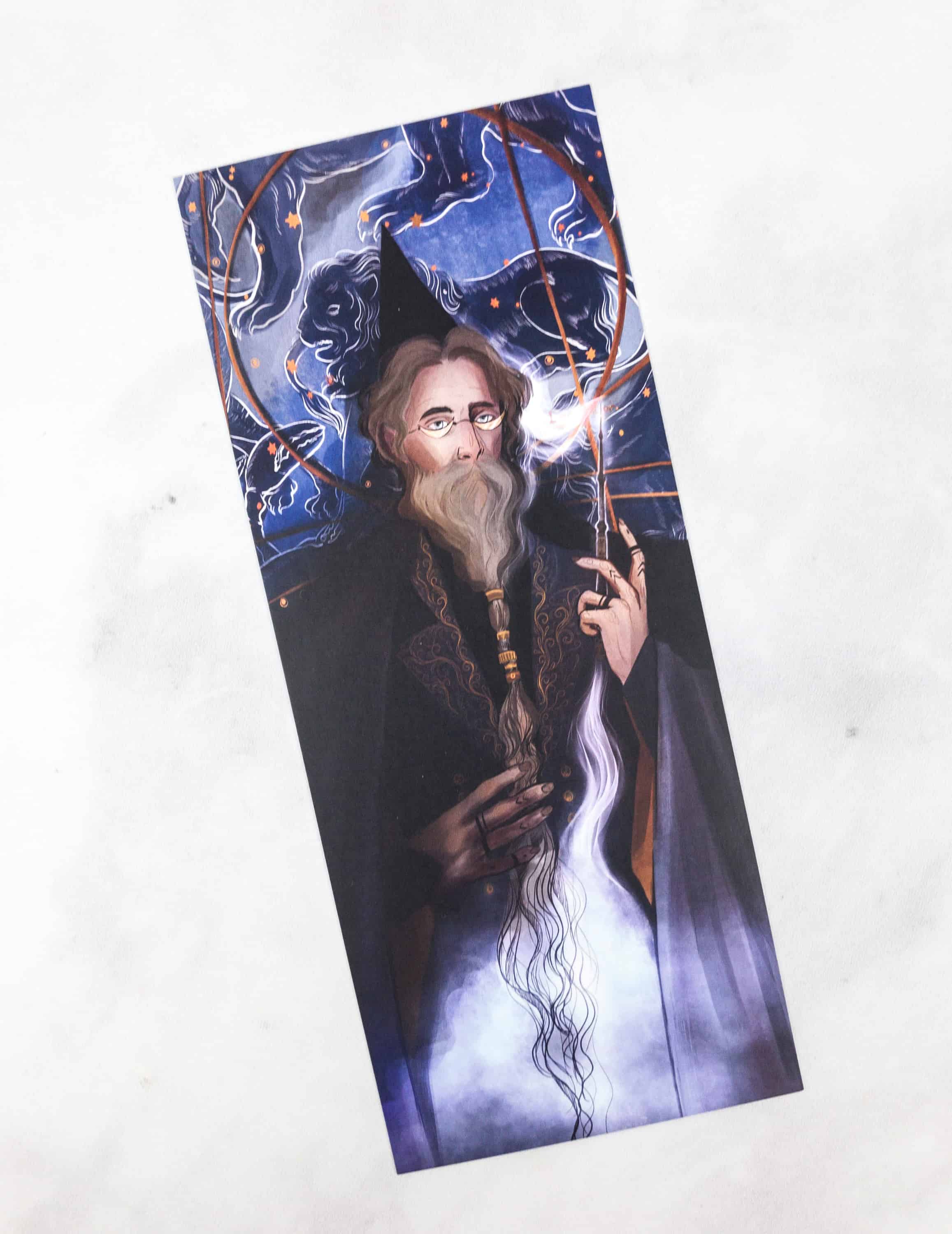 Fat Bookmark By @dasstark Aside from the quote bookmark, we also got a portrait of the Headmaster as a wider bookmark. This is such a wonderful representation of the Grand Sorcerer, it can serve as his portrait at the Headmaster's office!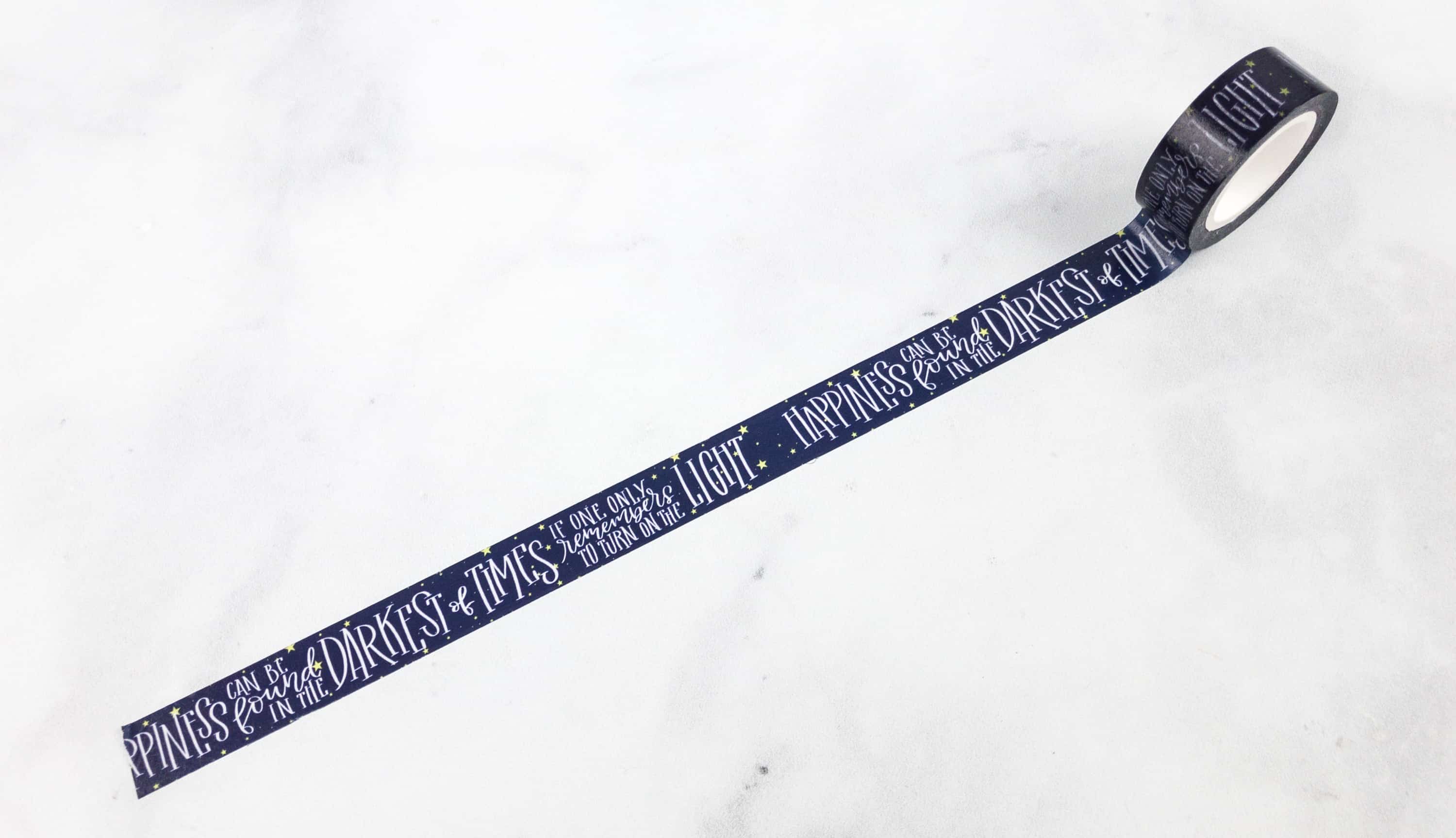 Washi Tape The words printed on this cute washi tape is one of Dumbledore's most popular quotes. It's from Harry Potter and the Prisoner of Azkaban.
Happiness can be found in the darkest of times, if one only remembers to turn on the light.
Lapel Pin By @lapelyeah The lapel pin features Dumbledore along with his elder wand. Around his head are these words: Nitwit, Blubber, Oddment, and Tweak.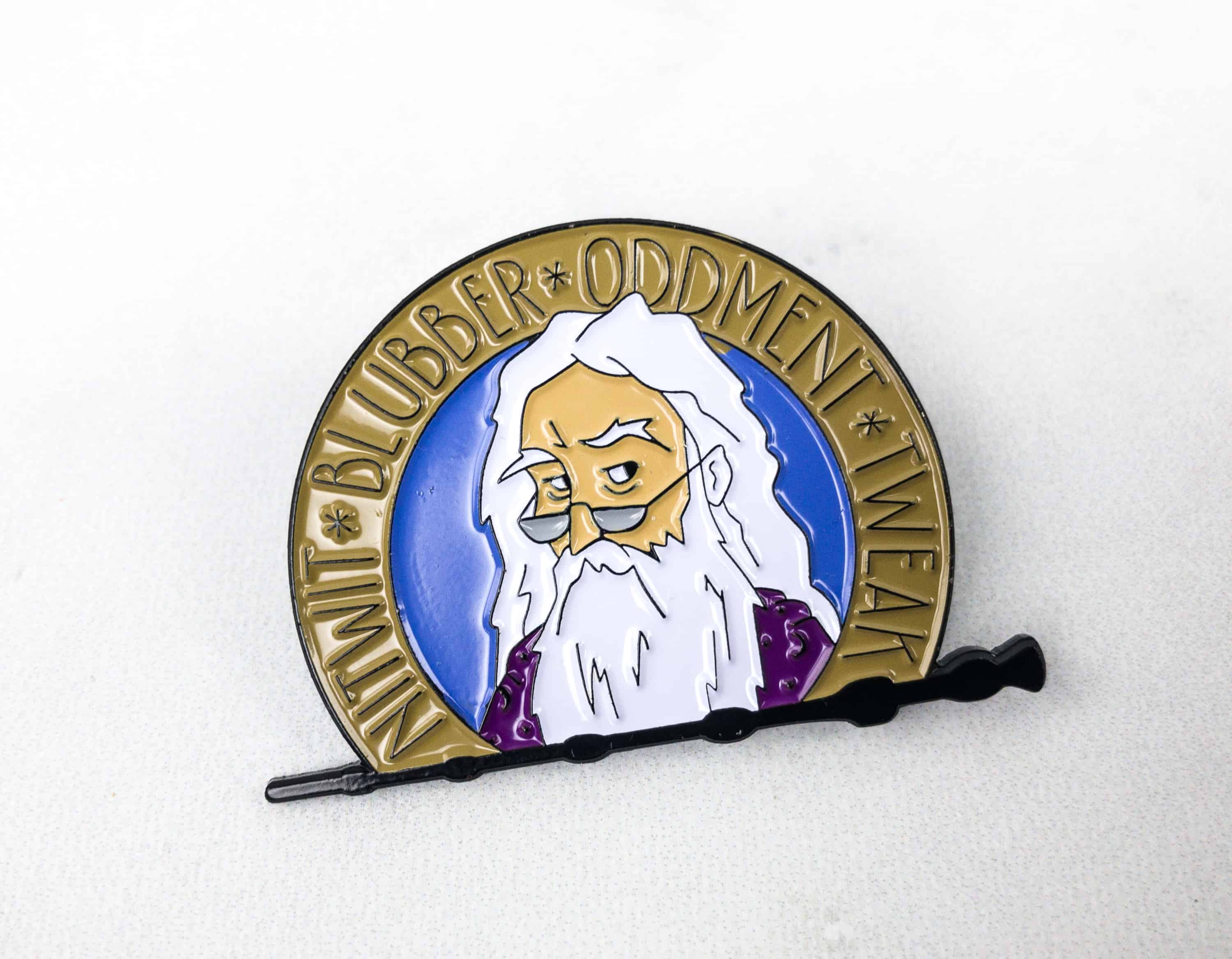 These are his words during his speech after the sorting ceremonies in the Philosopher's stone. Nitwit is the opposite of Ravenclaws' cleverness, Blubber means lazy which is opposing to the hardworking Hufflepuffs, Oddment is against the Pure-blood Slytherins, and Tweak is for the Gryffindors who loves to do it with bravery.
Ultimate Nerdy Post Contains All of the above Plus:

Foil Mini Print By @riddlesteashoppe The art print features the Mirror of Erised and the quote was said by Dumbledore to Harry when he hid the mirror so that Harry won't go searching for it again. Dumbledore wants to let Harry know that he must live the present moment, and that he should not dwell in the past nor worry about the future.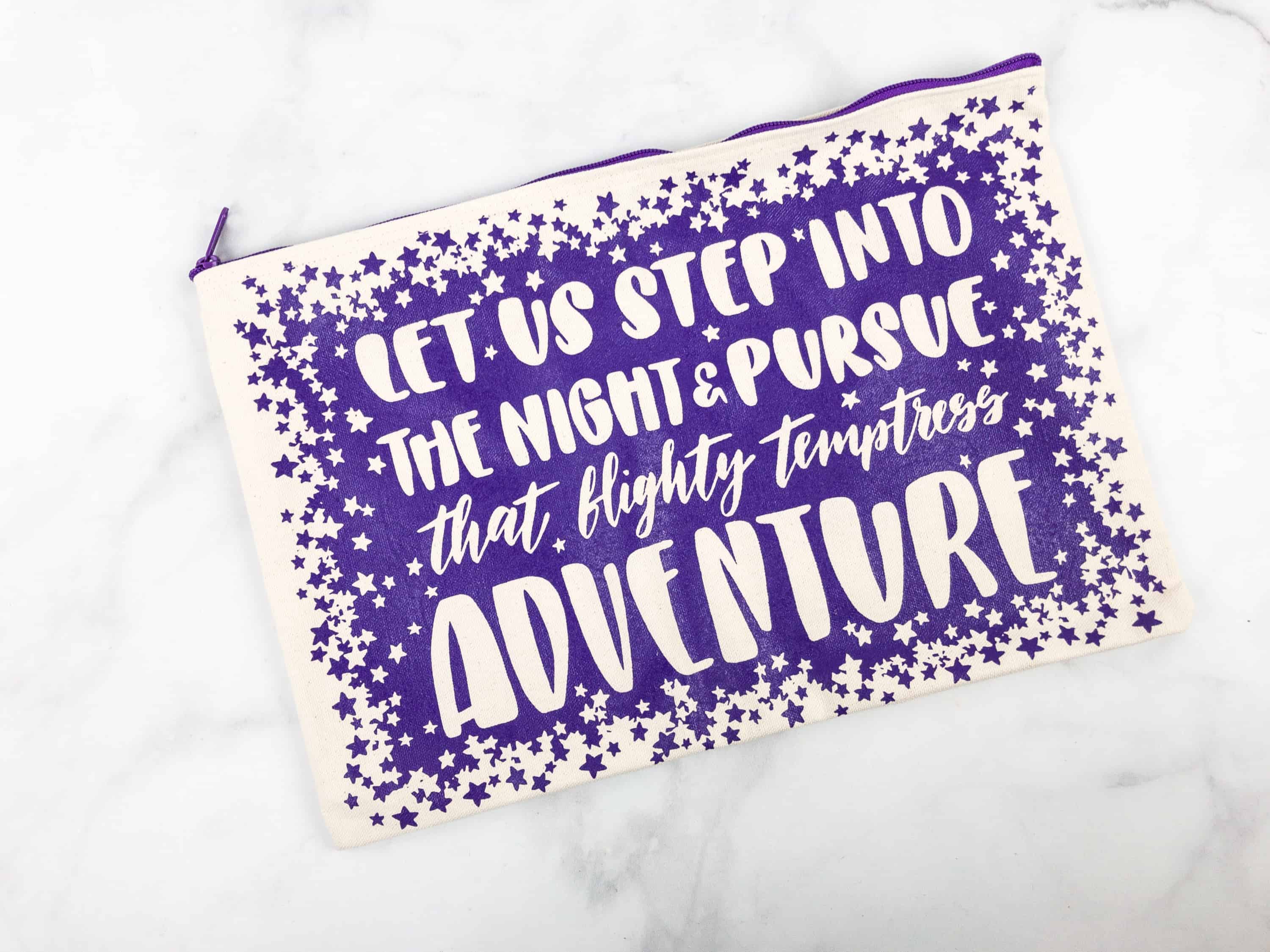 Large Zip Pouch The pouch is big enough to keep pens, pencils, and accessories or to bring along when traveling. The featured quote is from Harry Potter and the Half-blood Prince.
Let us step into the night and pursue that flighty tempress adventure.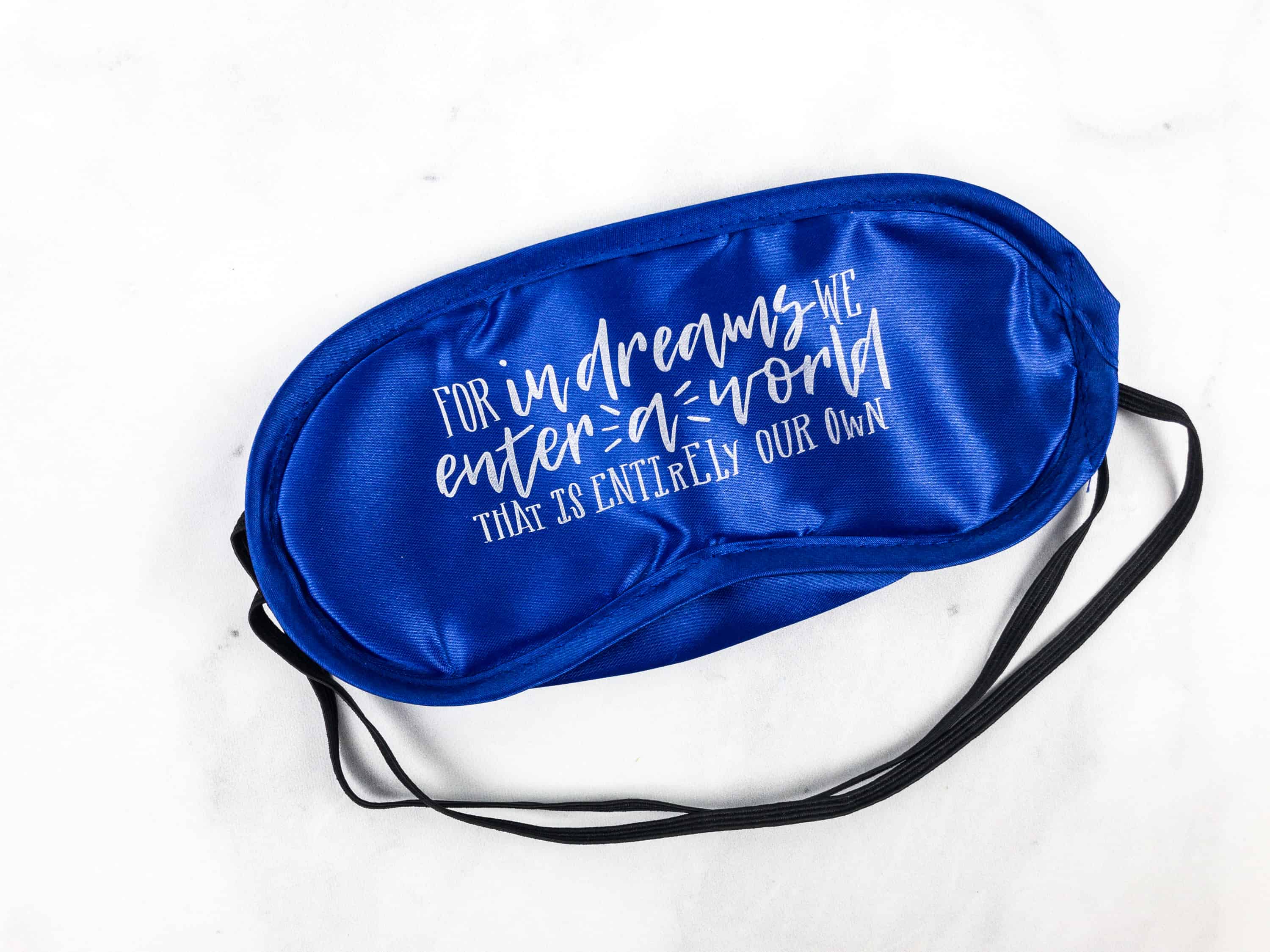 Sleep Mask. It's another travel-friendly item! A quote about dreams, said by Dumbledore in Prisoner of Azkaban, is printed across the front of the blue mask.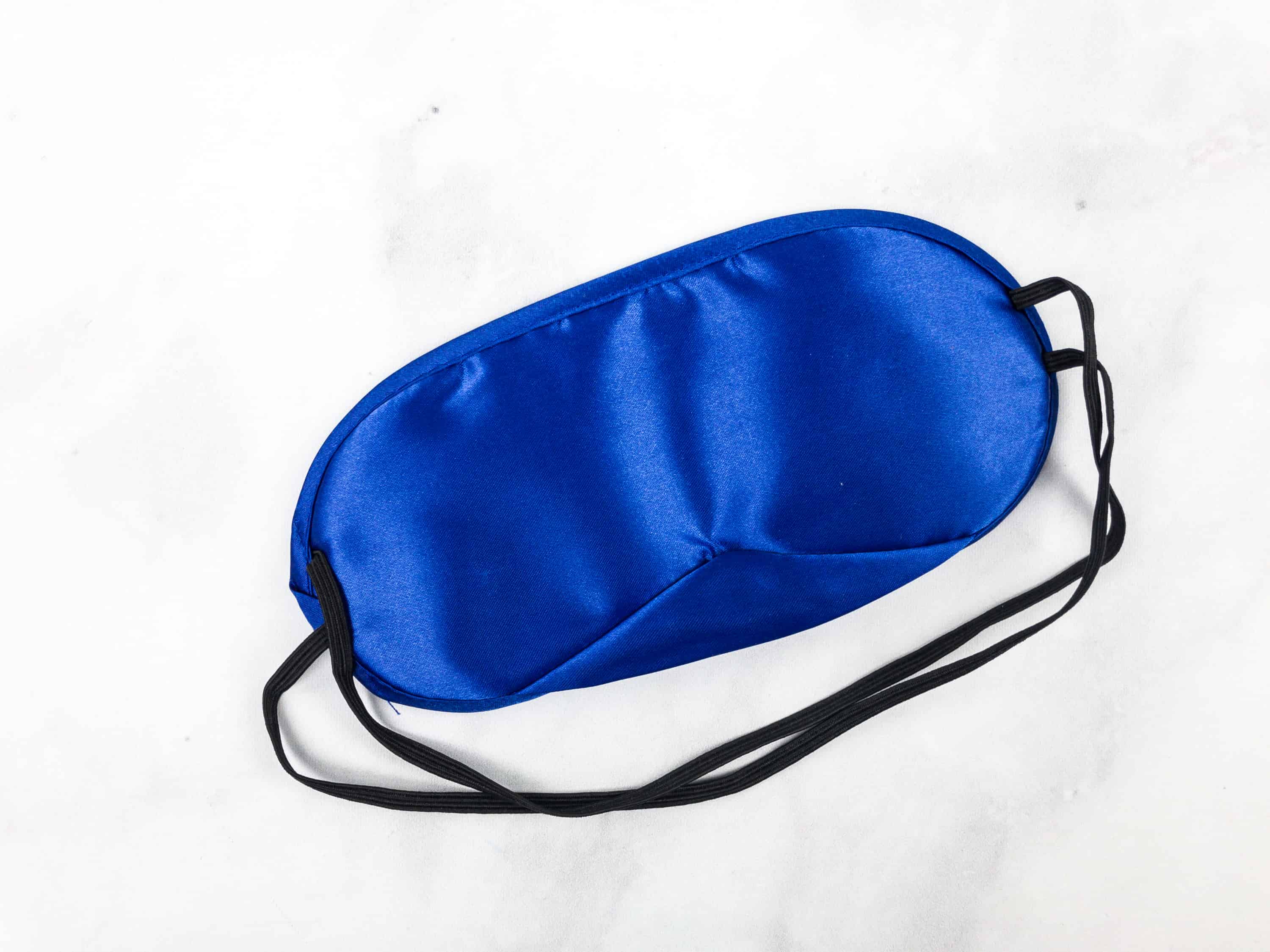 The eye mask fits well, and is comfortable.
Here's the clip to refresh you of the moment when he talked about dreams:
Didn't Dumbledore's voice sound like a lullaby?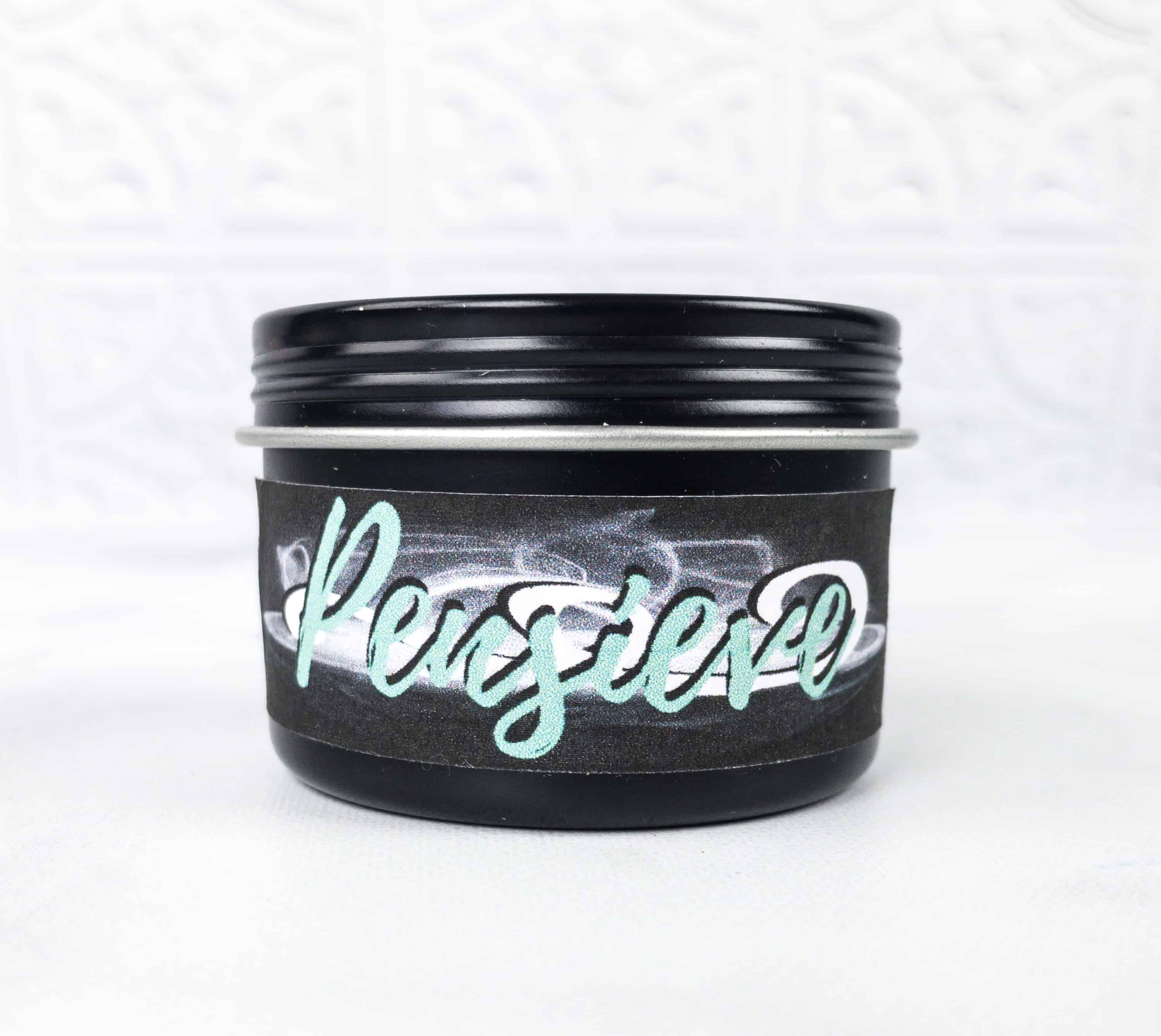 Mini Candle By @gillywickgoods A Pensieve is an object used to review memories. It's a rare item that mostly used by advanced wizards, and one can be found inside Dumbledore's office.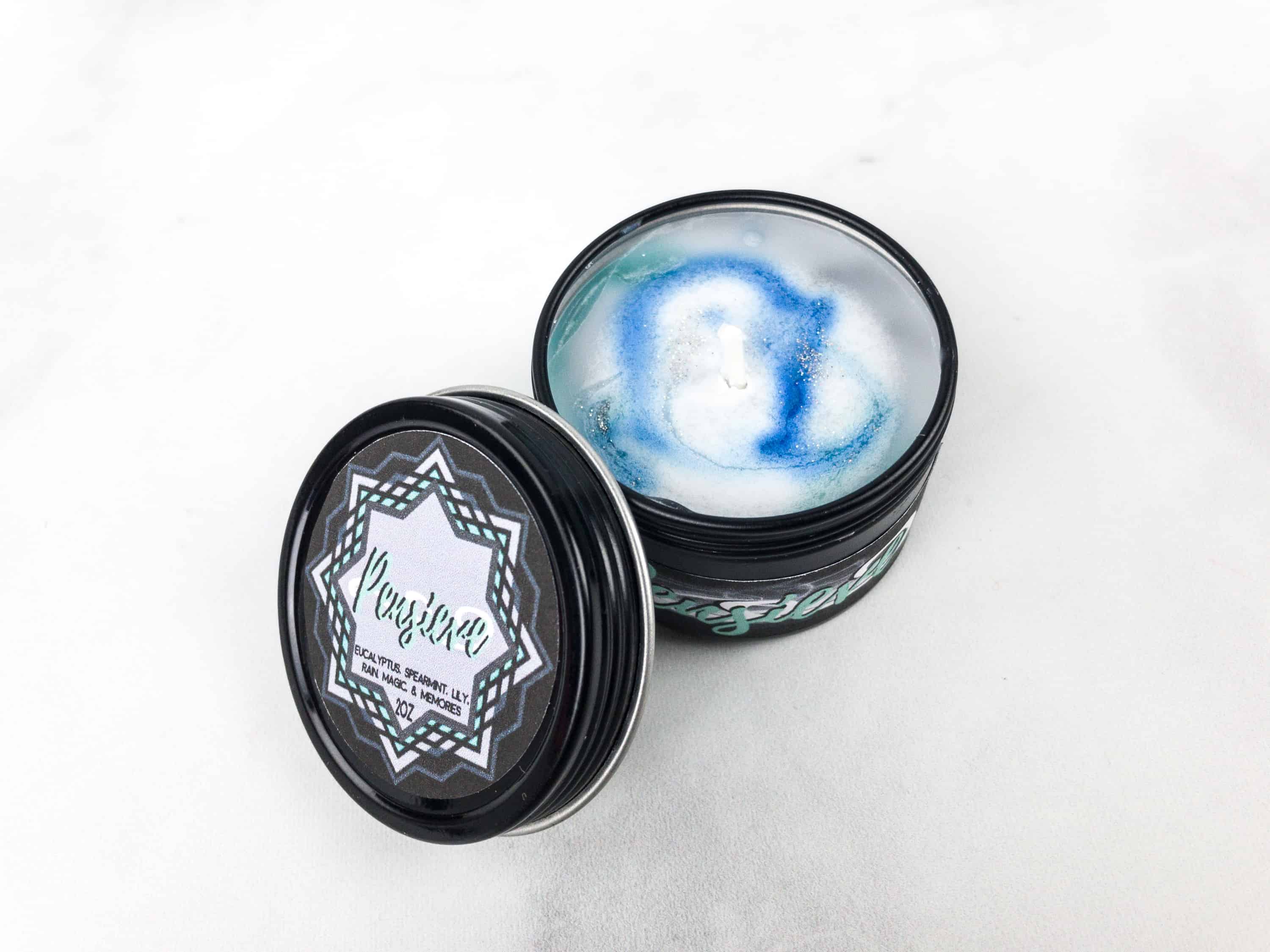 The candle's white with blue swirl colors is reminiscent of the Pensieve, so I think it's just right to call it that. I love the tin container and it can be reused.
Nerdy Tees (also included in combo):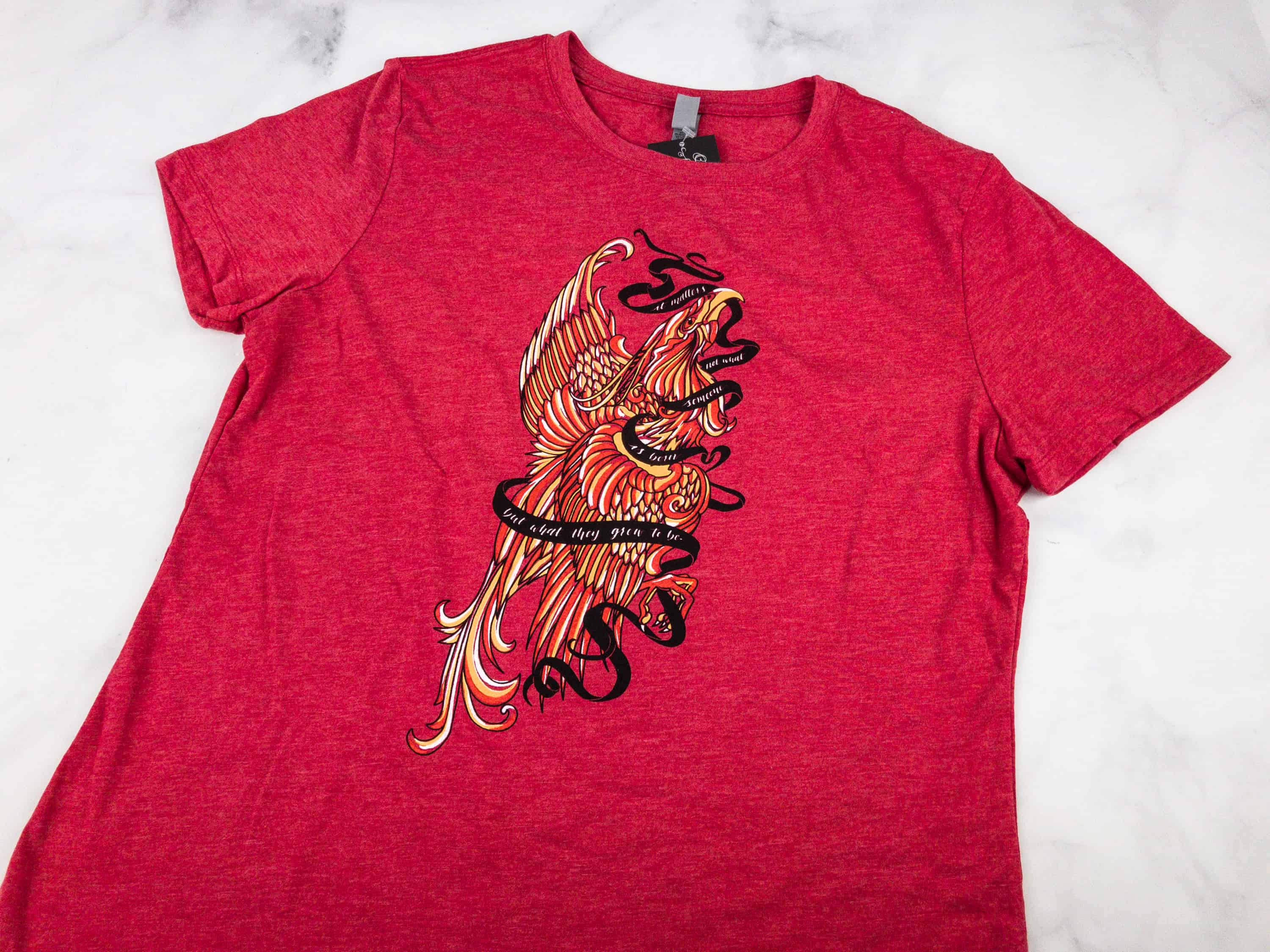 Nerdy Tees Shirt. Fawkes is one important ally, companion, and defender to Dumbledore, so it's just right to dedicate the design of this tee in his honor. Rise from the ashes, loyal champion!
In this beautiful red shirt, we can see that Fawkes is holding a ribbon with some writings on it:
…it matters not what someone is born, but what they grow to be…
This wonderful quote came from Harry Potter and the Goblet of Fire. Dumbledore said these words to Cornelius Fudge, the Minister of Magic.
There are lots of the Great Sorcerer goodies in this box and we're so happy that we got the Ultimate Nerdy Post Combo. It's Harry Potter themed so there's no doubt we love it. I'm glad to get the tee and additional items like the foil mini print, zip pouch, sleep mask, and candle. Dumbledore's colorful and wonderful life as a mentor, headmaster, and leader is shown on these fine goodies. His intelligence and wit shows on every wise words he utters and I'm glad I now have them in art prints I can frame and display. Everyone at home loves this month's box, regardless of which Hogwarts House we belong to, because it celebrates the life of the greatest Headmaster in all of the Wizarding World!
As for whether the value on the Ultimate vs. the Nerdy Post is there and the tee, probably my favorite price point is the Nerdy Combo. I wasn't particularly wowed with the Ultimate goodies, although it's only a $9 upgrade. I think it makes the most sense to adjust your subscription depending on how well you like the upcoming theme.
Next month's theme is FANTASY. Are you excited?