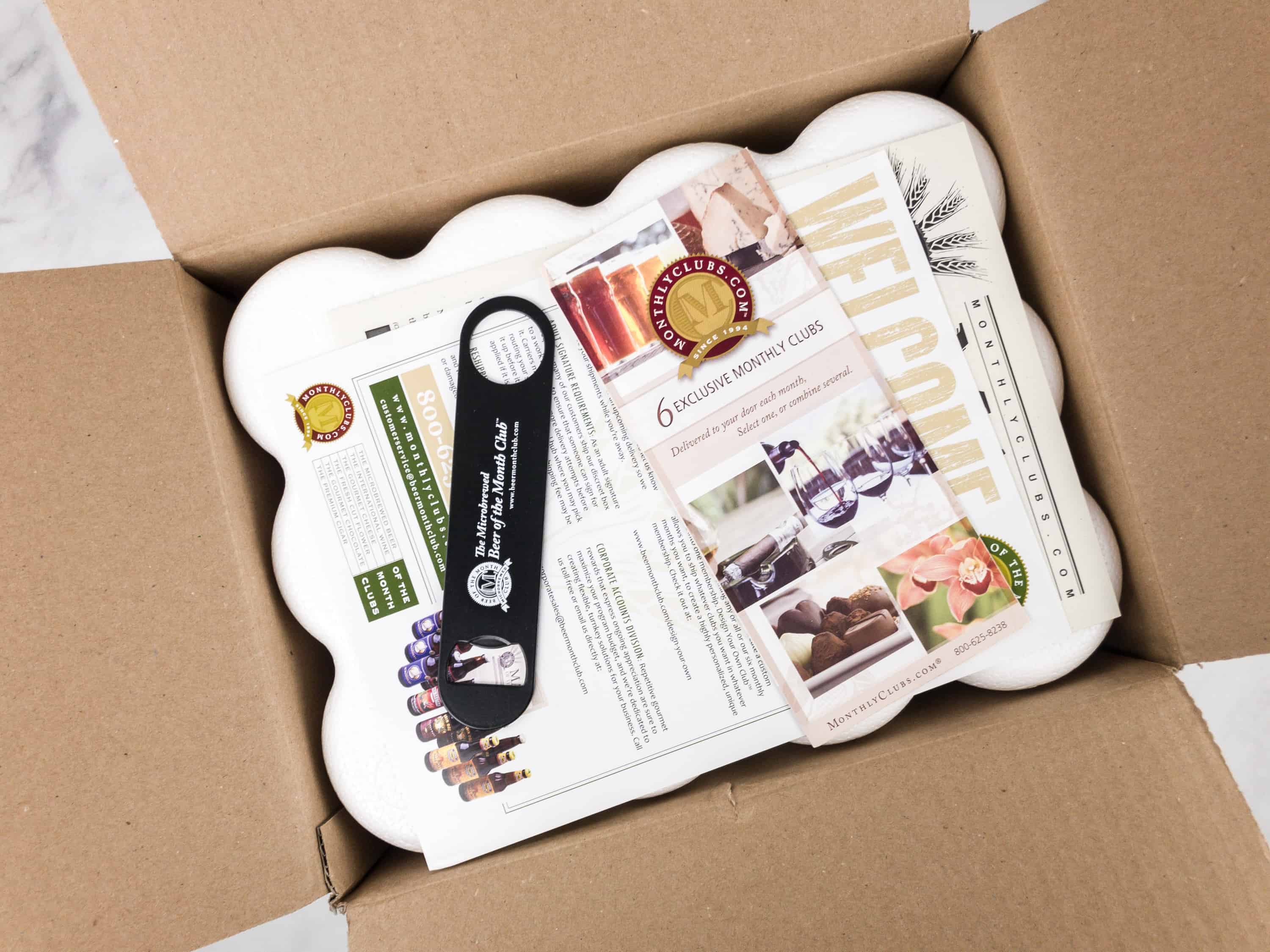 For those who can't get enough IPAs and other hoppy beers, The Hop-Heads Beer Club offers a variety of hoppy beer styles, including IPAs, Double IPAs, Session IPAs, IPLs, Imperial IPLs, Session IPLs, hoppy Pale and Red Ales, and more from two or more breweries each month. The focus is not just on beers that have bitter hop profiles, but also beers that explore the many hop flavors and aromas available to today's brewers. Members get twelve, 12-oz. beers in each shipment, which includes 3 different beers (4 bottles or cans of each) from both U.S. and imported breweries, and a monthly newsletter.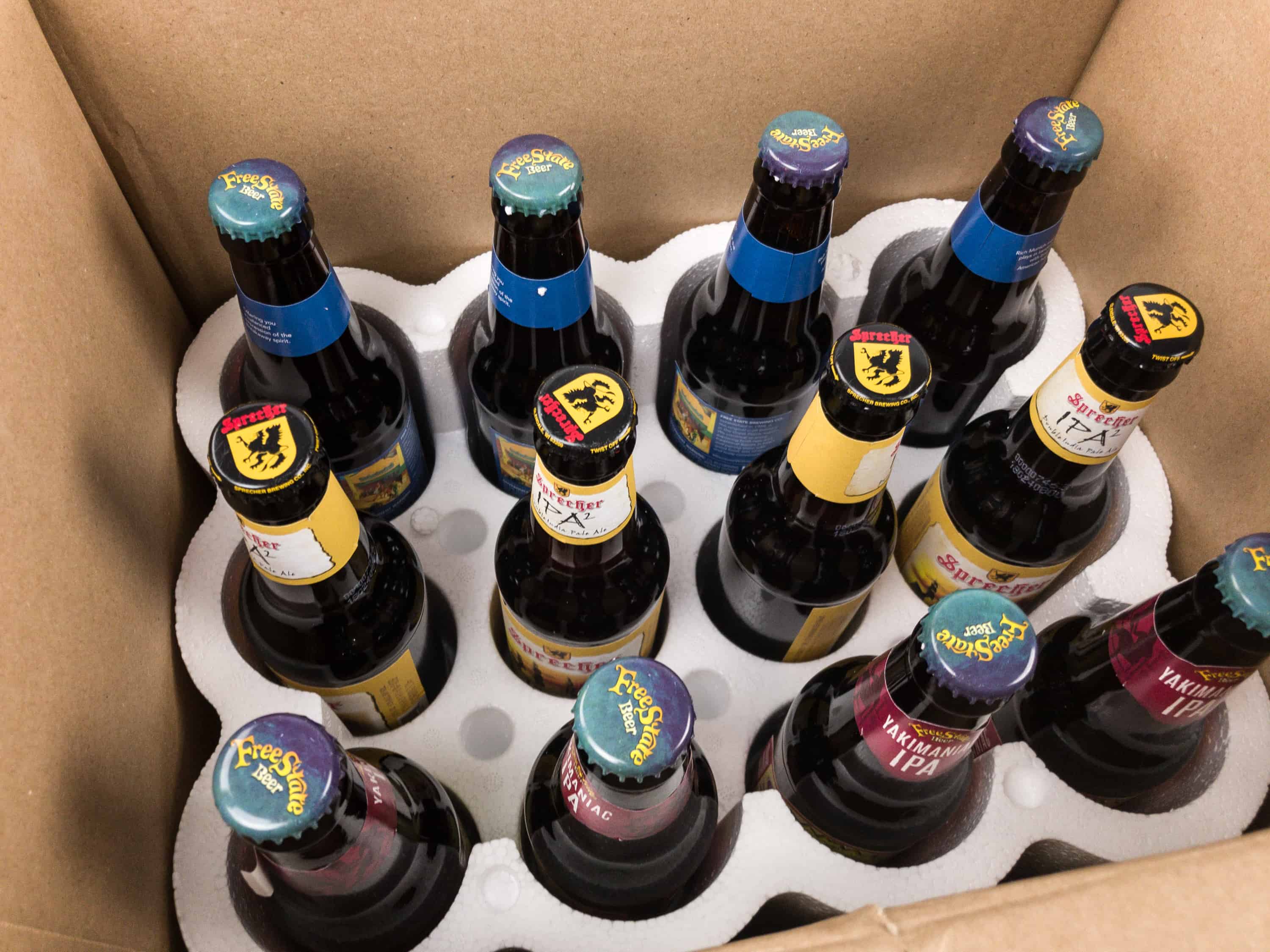 All 12 bottles are safely packed in a box with a molded styrofoam insert for protection from both shock and temperature extremes.
The inaugural box in a subscription term includes a Microbrewed Beer of The Month Club bottle opener!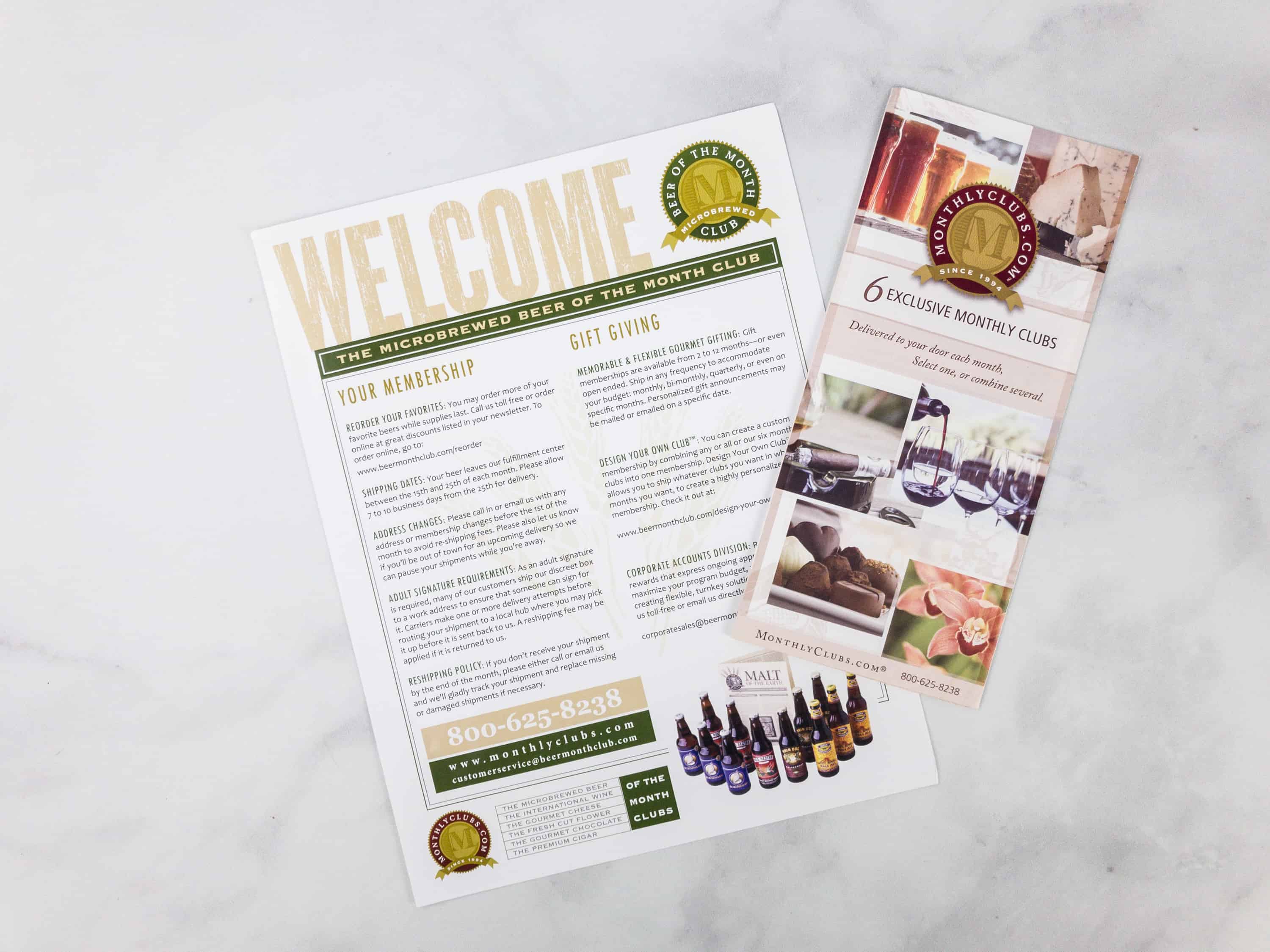 Welcome greetings from your Beer of The Month Club! The Monthly Clubs family of boxes includes beer, wine, cheese, flowers, chocolates, and even cigars — plus you can mix the clubs to make a combo subscription for the ultimate indulgence!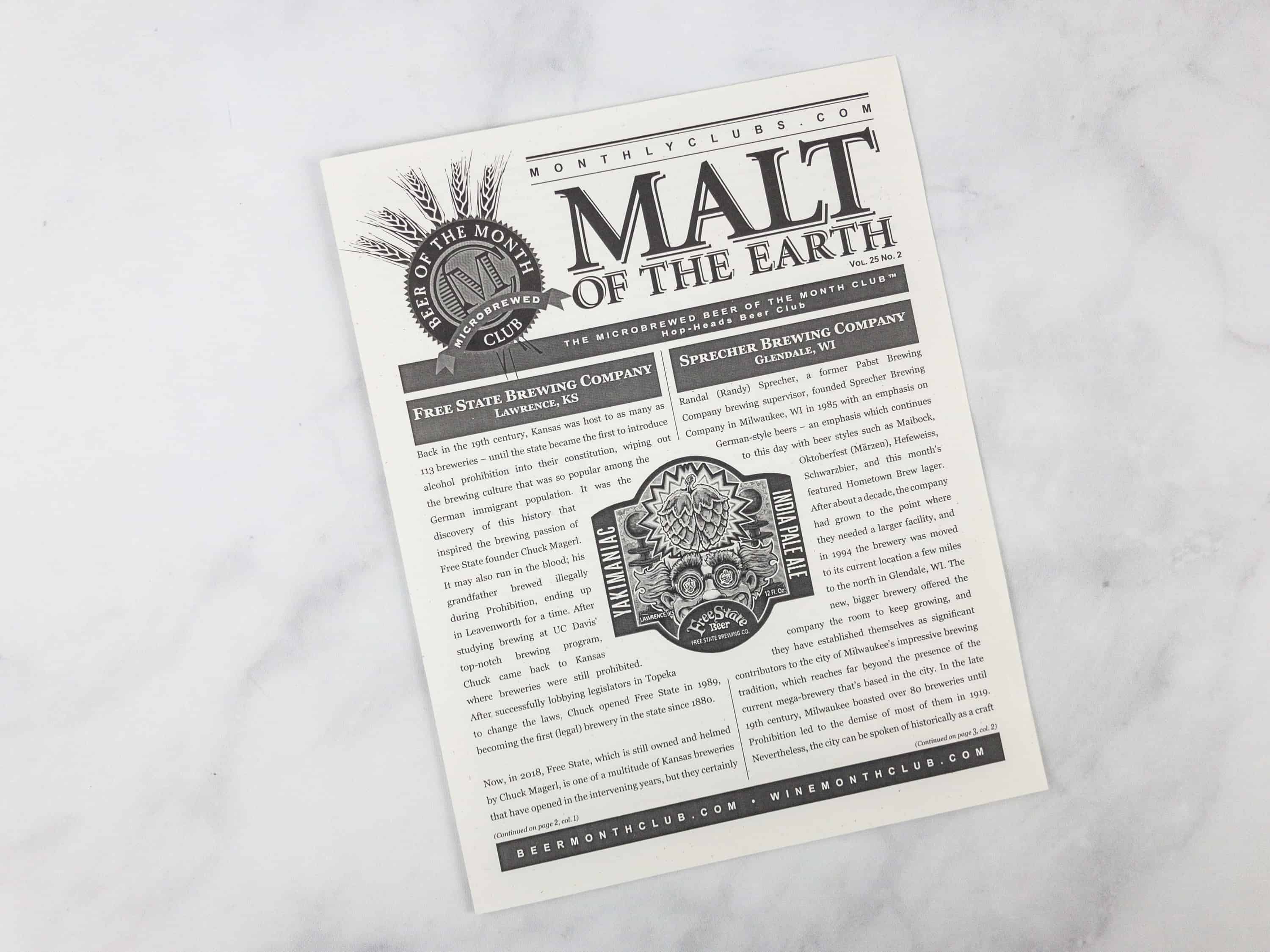 Our beer shipment comes with an information sheet discussing the history of each brewery behind the month's beer selections. This month included two selections from Lawrence, Kansas' Free State Brewing, as well as a selection from Sprecher Brewing Company out of Glendale, Wisconsin.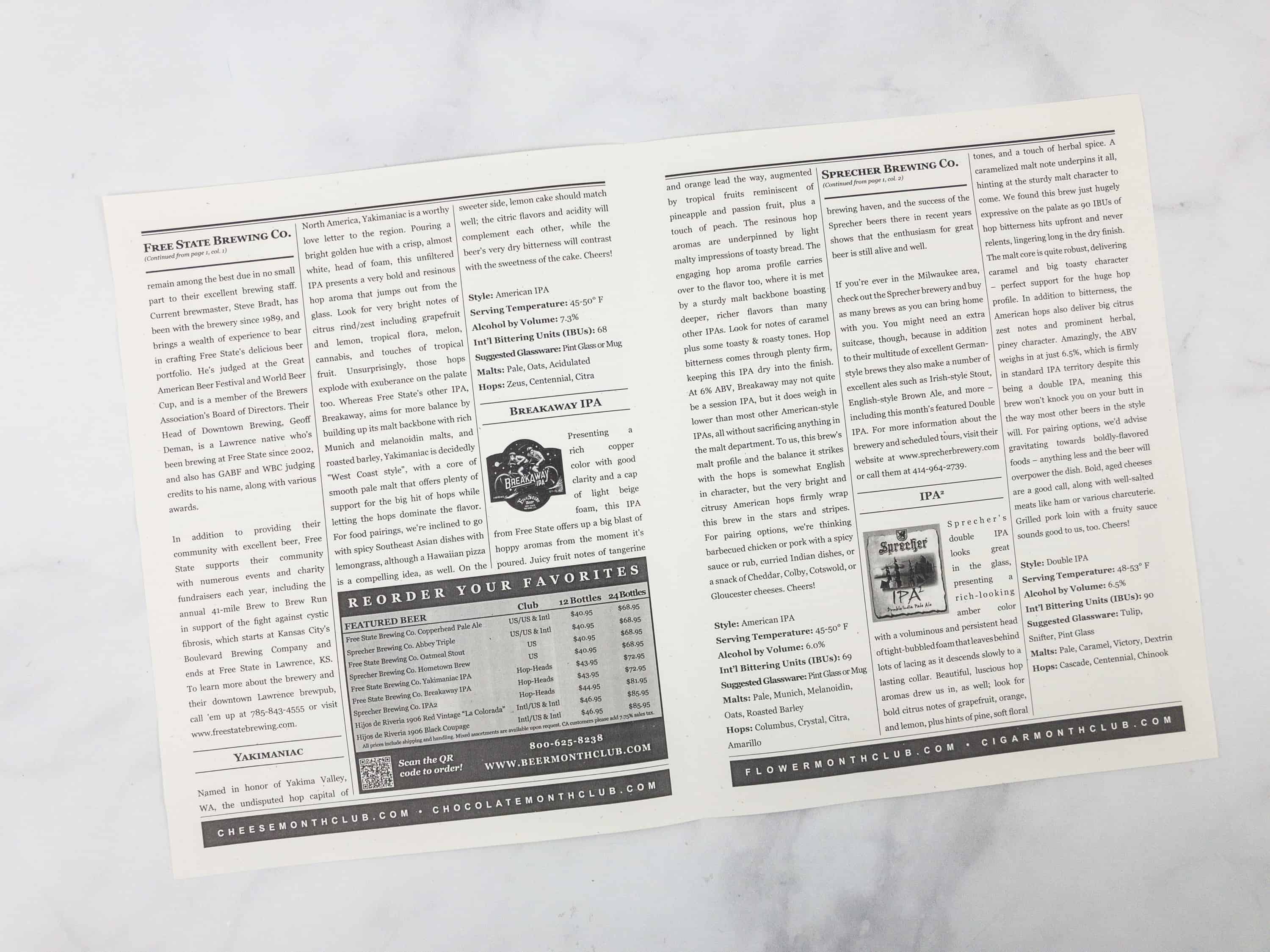 The sheet also provides a thorough description of each beer, including notes on its characteristics and proper serving temp and vessel. The stats box includes the ABV and IBU for each brew, and it even identifies the varieties of malt and hops used. This last inclusion is particularly relevant for this sub, and it is fun to try and tease out the various flavor notes and match them with the hops variety responsible for them.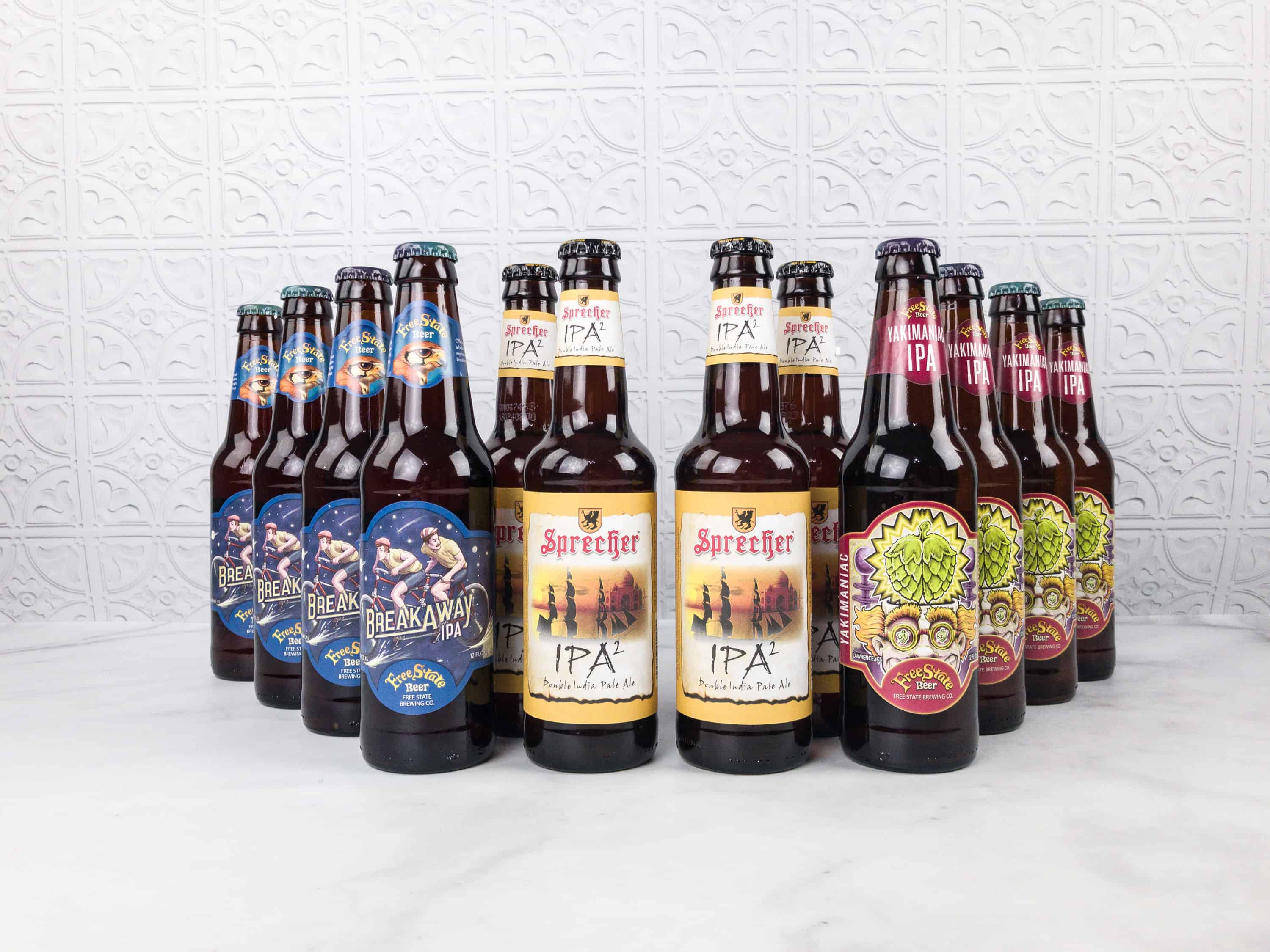 Everything in my box! While the standard Beer of the Month box gives you three bottles each of four brews, the Hop-Heads version of the club narrows the focus, concentrating on three different beers — you still get twelve bottles, you simply get to spend 33% little longer enjoying each selection!
Sprecher Ipa 2 Double India Pale Ale. This version of the traditional British IPA doubles down on the hops for a persistent and full flavor. Double dry-hopped, it has intense hop flavors and aromas delicately balanced with a delicious, malty sweetness. It is only 6.5% ABV (not unusual for a West Coast regular IPA), but it manages to pack in the flavor intensity of a much more potent beer.
It pours a lovely copper color with a voluminous, irregularly-bubbled tannish head that never fully disappears. Rather than the expected pairing of bitterness and fermented malt, this brew retains much of the sweet richness of the malt, layering it with lots of varied citrus notes with some spicy herbal hints and a touch of pine. The marriage of the hops is very harmonious, and this double feels a bit like a firmly-centered copper ale, the hops creating body, not bitterness.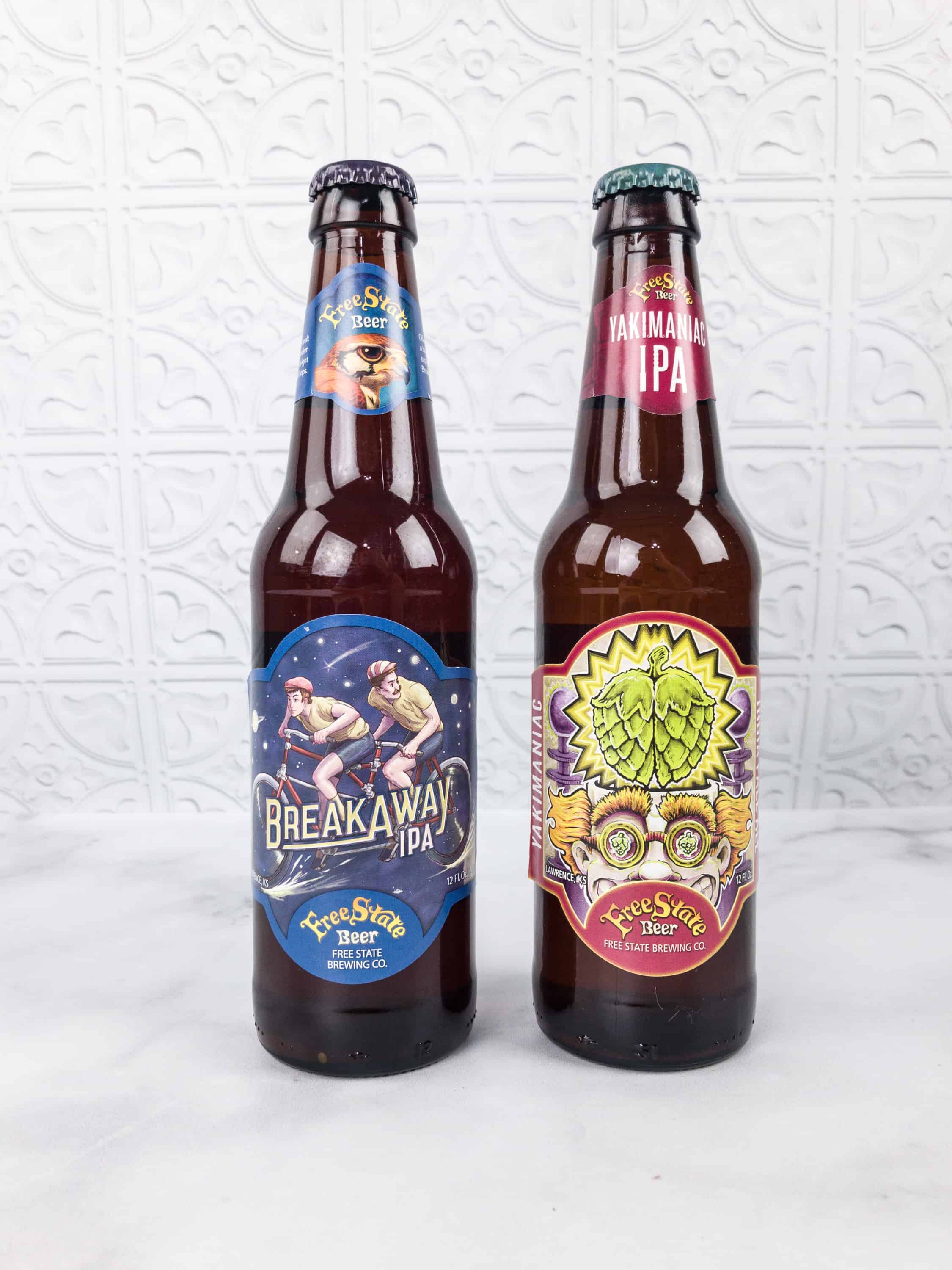 The box included two selections from Free State Brewing Company.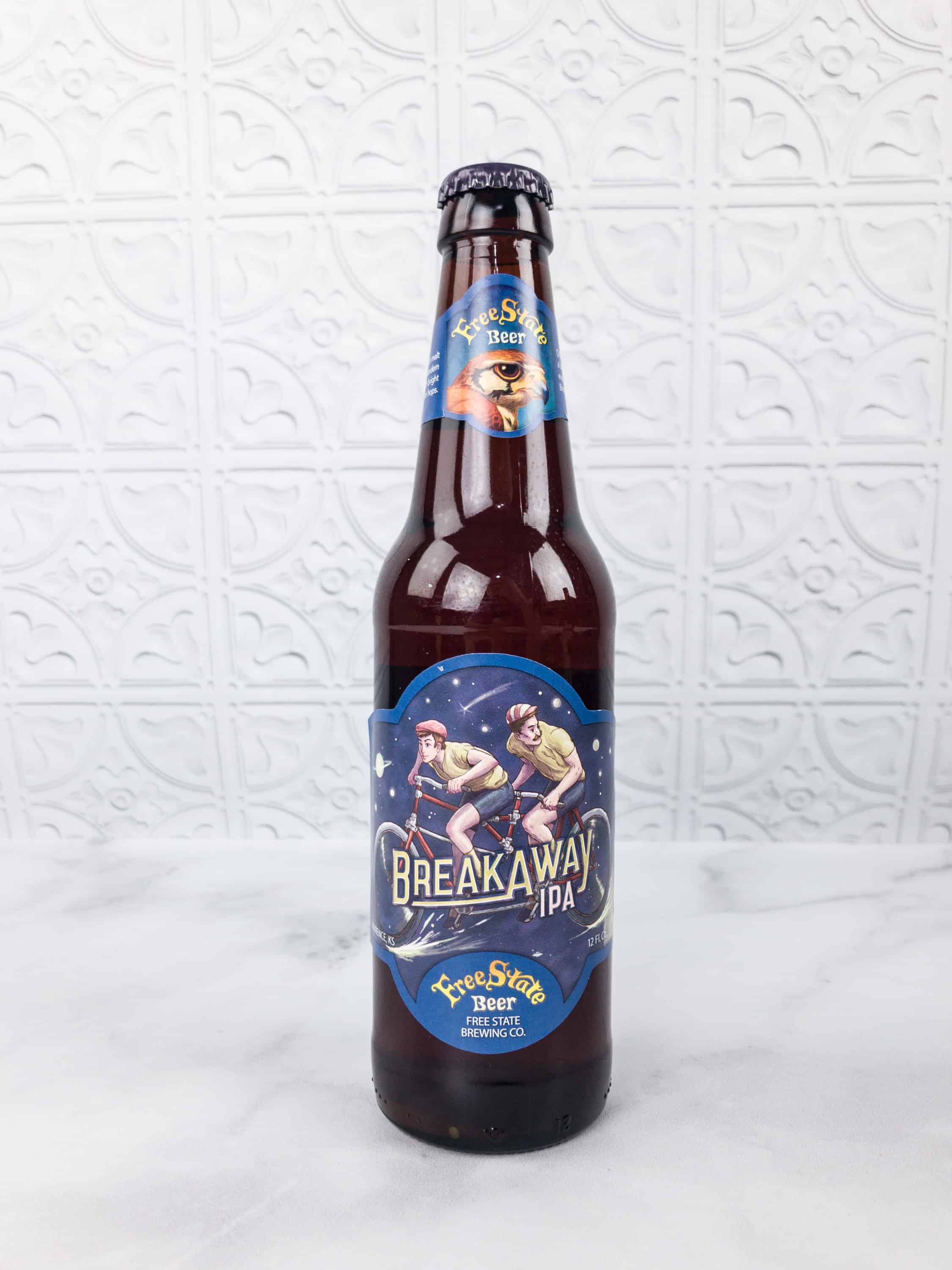 Free State Beer Breakaway Ipa. It offers just the right amount of bitterness to offset the toasty malt character while delivering hop flavors of tangerine, grapefruit, and lychee. The label features a couple of men tandem biking in outerspace — it's hard to tell if this is supposed to be vintage looking or merely a glimpse into the Lawrence hipster scene.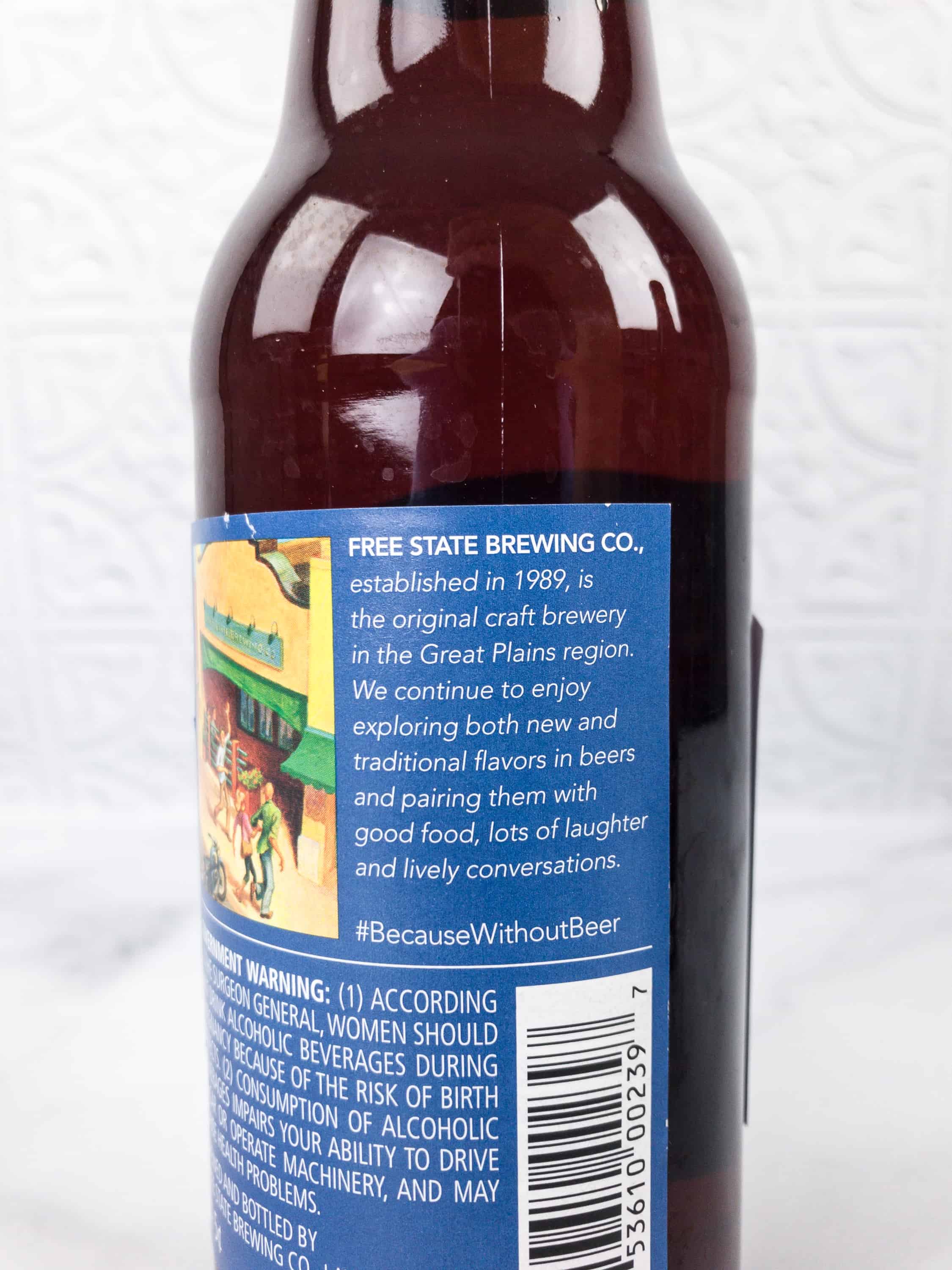 This IPA drinks like a vibrant lager and has pretty good balance.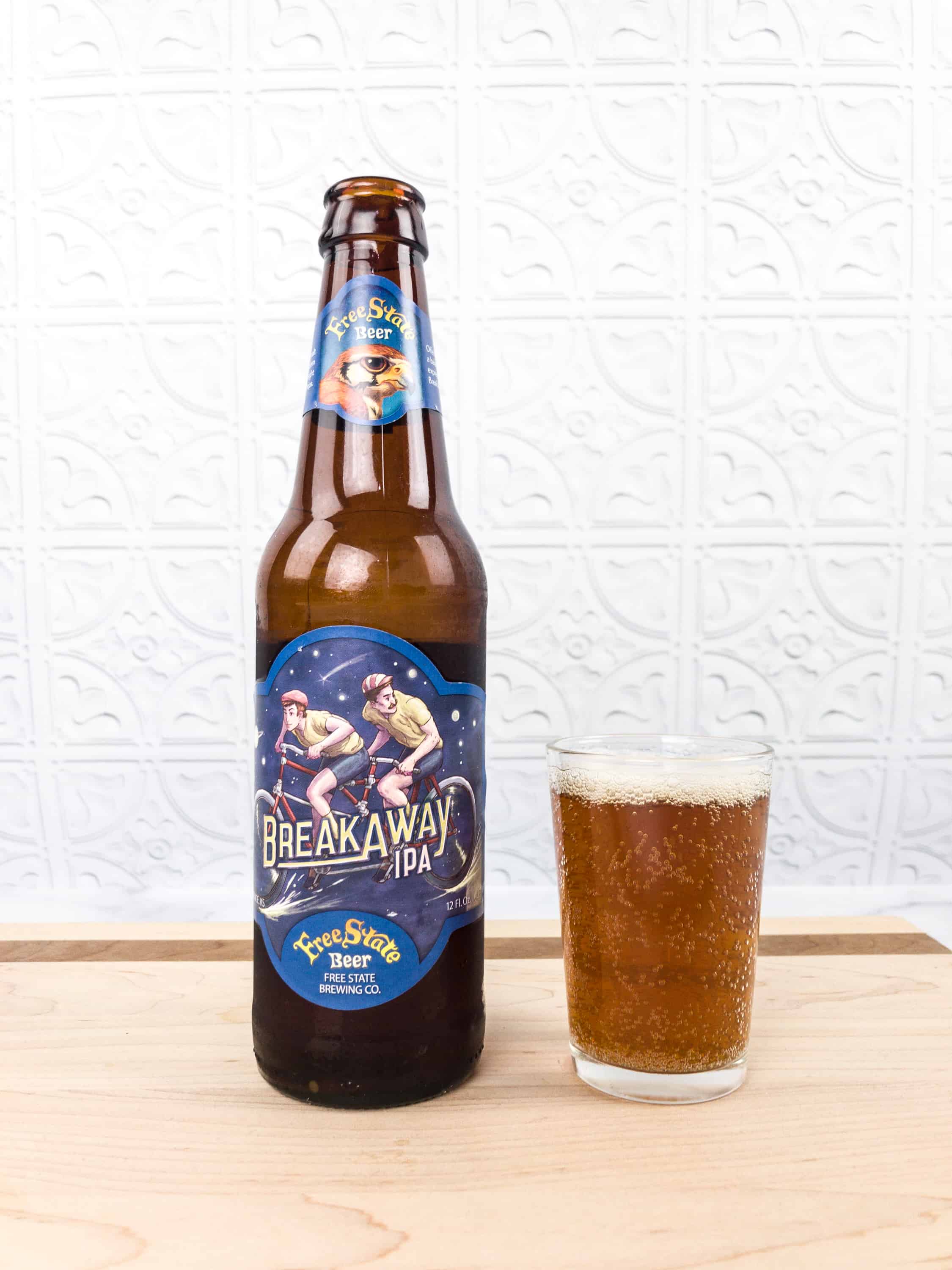 Poured out a clear, golden amber color with an explosive, but quickly waning head. It smelled of pine, citrus and toasted caramel. The carbonation on this was outstanding, with big wild bubbles. The bubbles overflowed my pony glass both times I refilled it, as they were much livelier than expected.
Free State Beer Yakimaniac Ipa. Yakimaniac is a tribute piece to West Coast hops, featuring  Columbus, Centennial, and Citra varieties.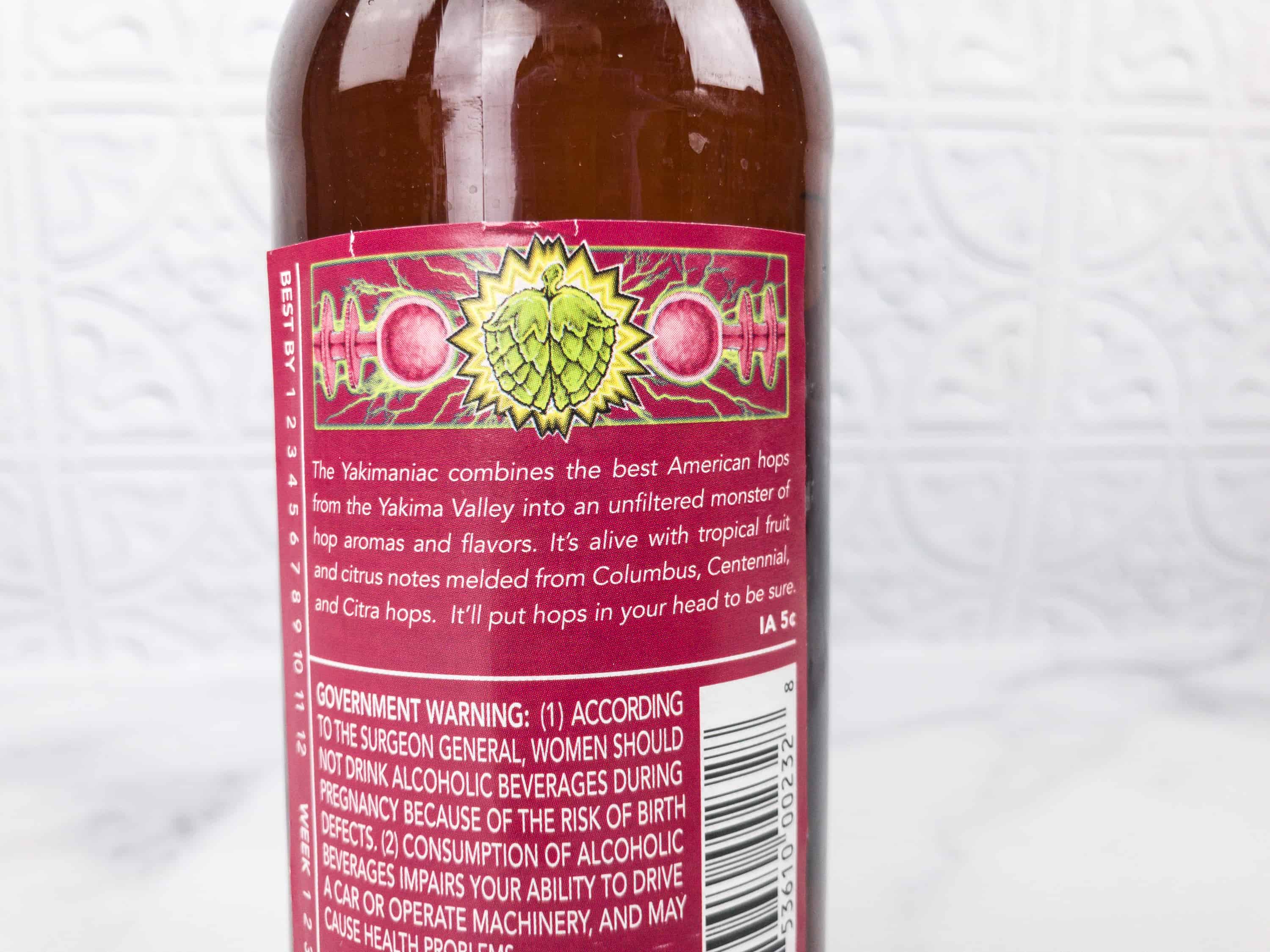 It has a bit of a grassy note, with lots of lovely tartness.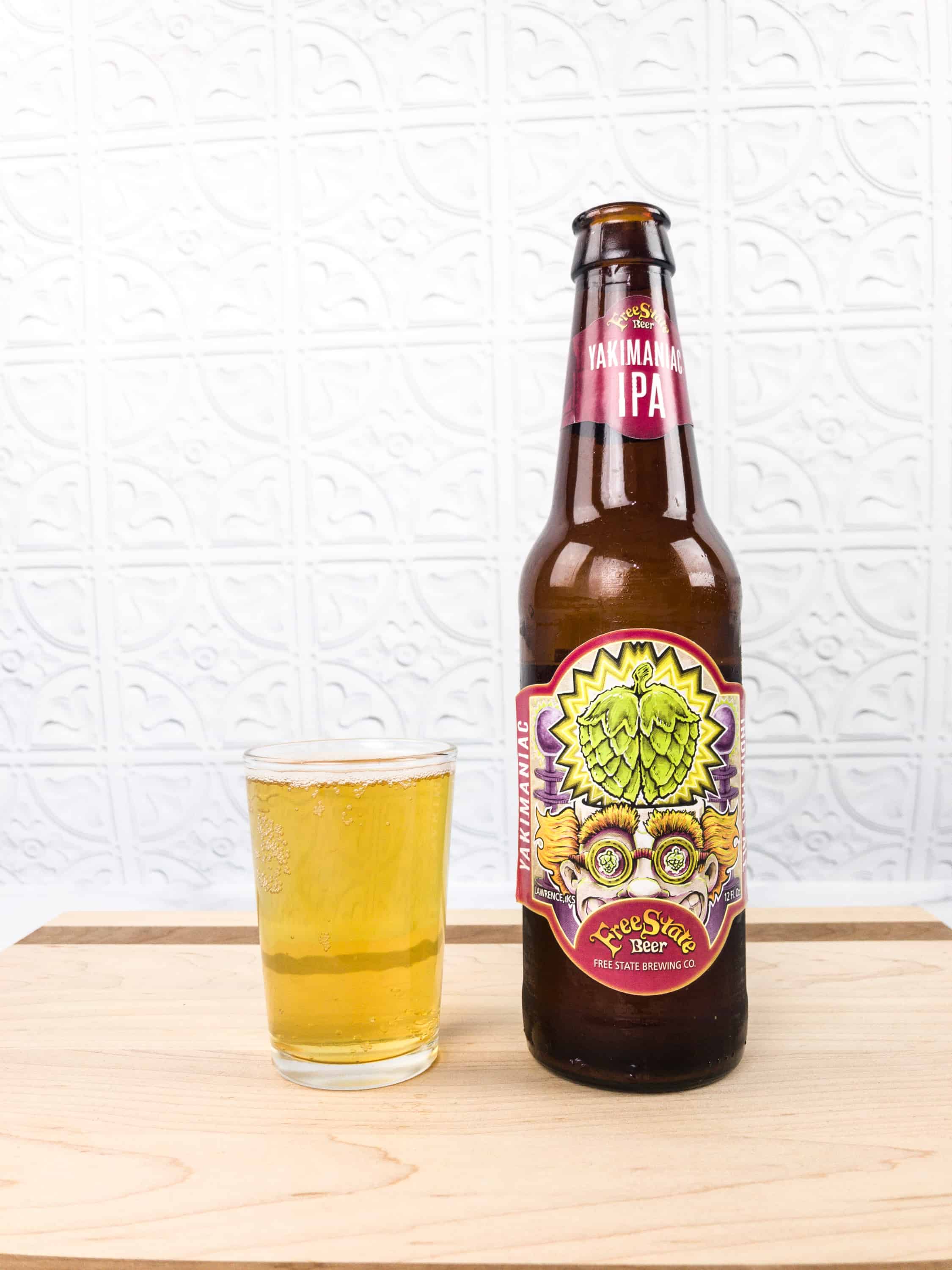 It has an beautiful golden hue and an extremely dry palate. I thought the hop profile and balance with the malt felt a lot like an American Pilsener, with a dry, mellow bitterness that leaves you perpetually thirsty for more.
This was a very nice sampler of hop-centric beers, as each felt like something other than just an IPA. Whether through generous malt or aggressive carbonation, the character of each tested the bounds of standard IPA classification.
Having 4 bottles of each of these ales is no hardship, and I don't mind the focus on three selections. It won't be hard finishing them all up before my next subscription comes!
This club is great for anyone who loves IPA or beer that gets its flavor from ingredients that belong in beer. Even with the narrow focus, the selections covered a lot of ground stylistically, and I wasn't bored jumping between the three. None of the selections were over-hopped or too bitter to enjoy, but they were definitely a hop-lovers delight!
What do you think of this month's box?
Visit Microbrewed Beer of the Month Hop-Heads Beer Club to subscribe or find out more!