Medusa's Make-Up Beauty Box is a beauty subscription box that delivers 3-5 vegan products (with a value of $40) for only $15.95 per month.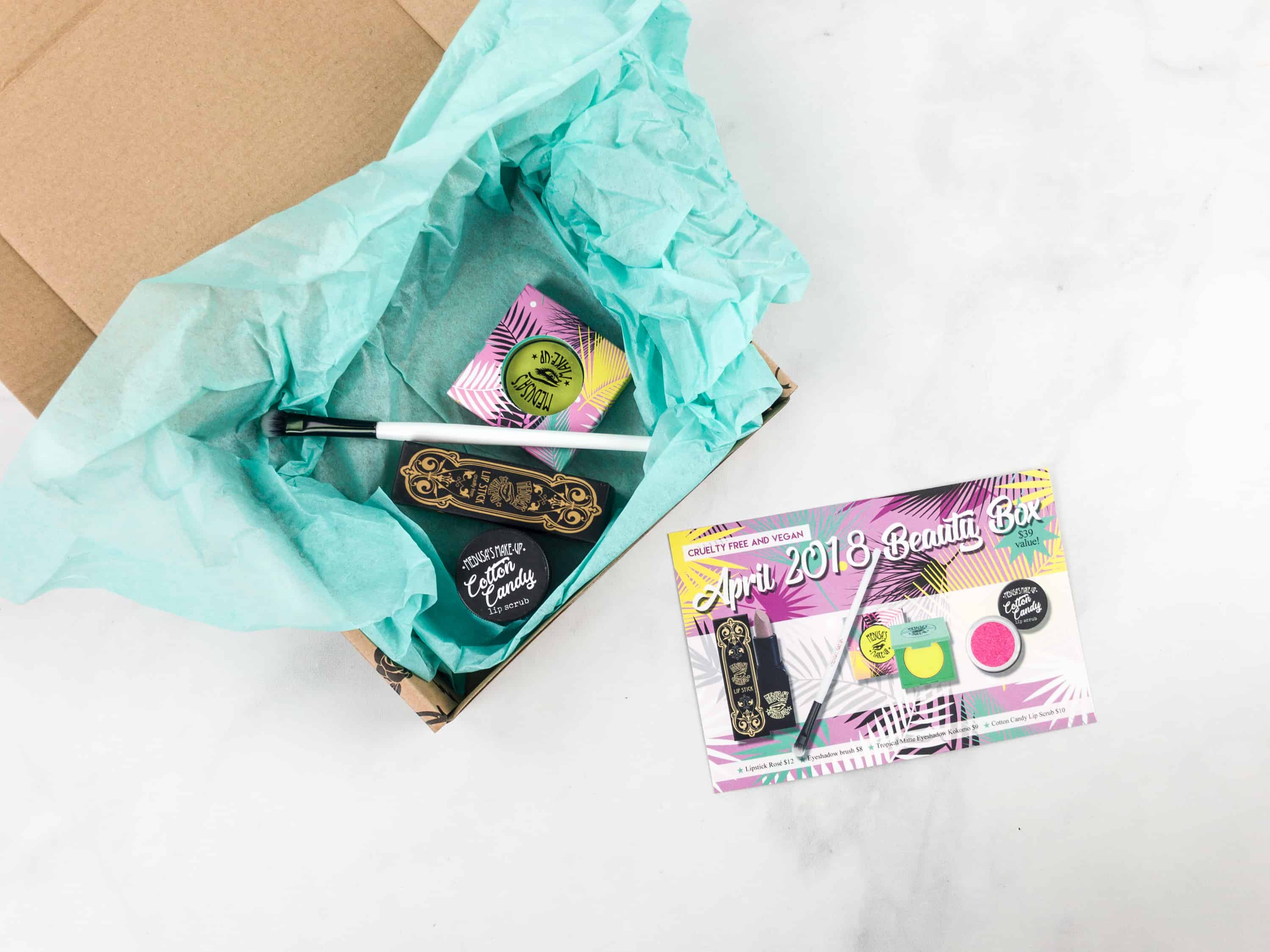 This box includes 4 vegan beauty products.
The information card contains the list of all the items.
Everything in my April 2018 box!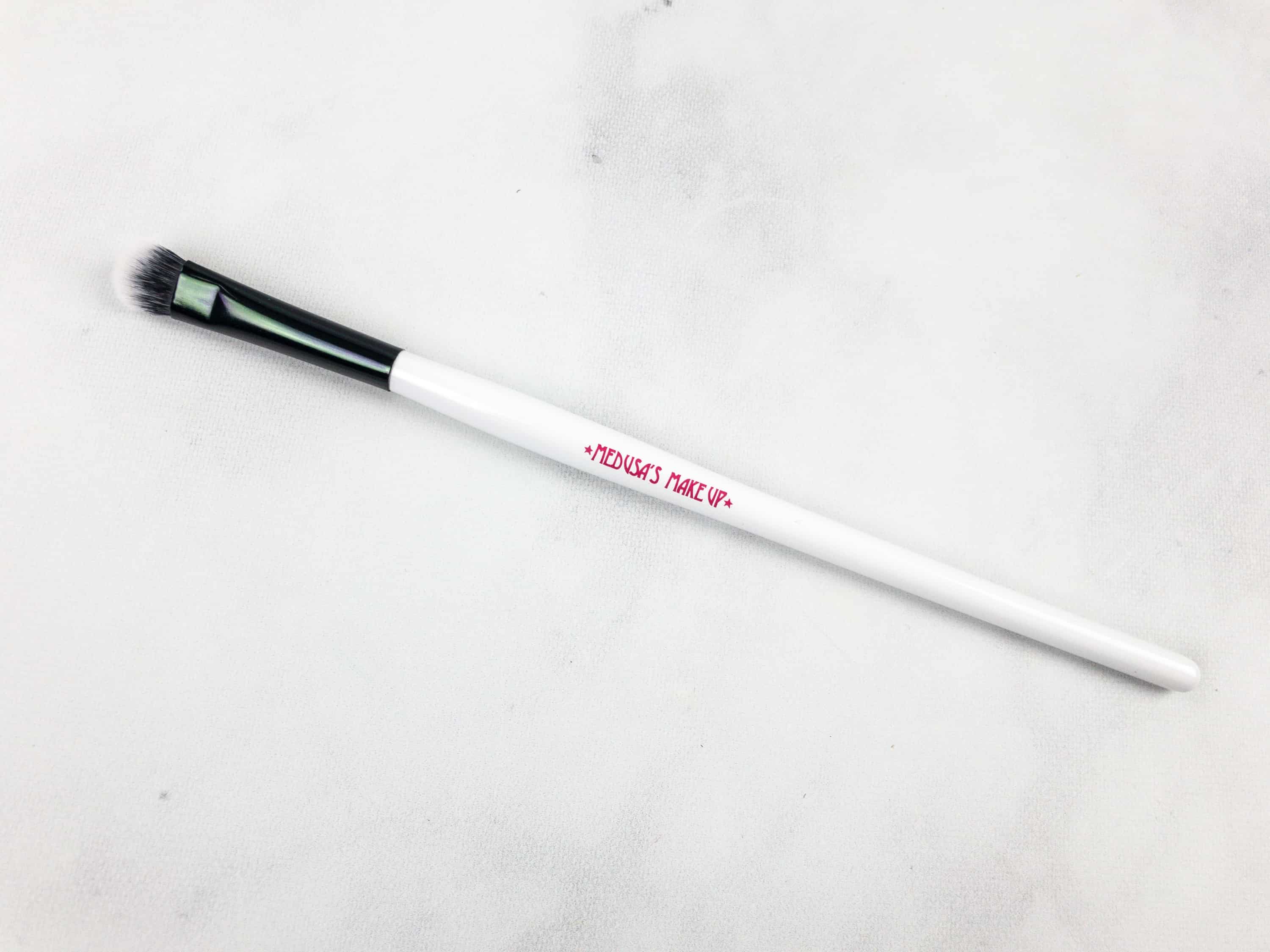 Medusa's Makeup Eyeshadow Brush ($8) This is a good looking brush with soft synthetic bristles. I love that it is vegan and it applies flawlessly!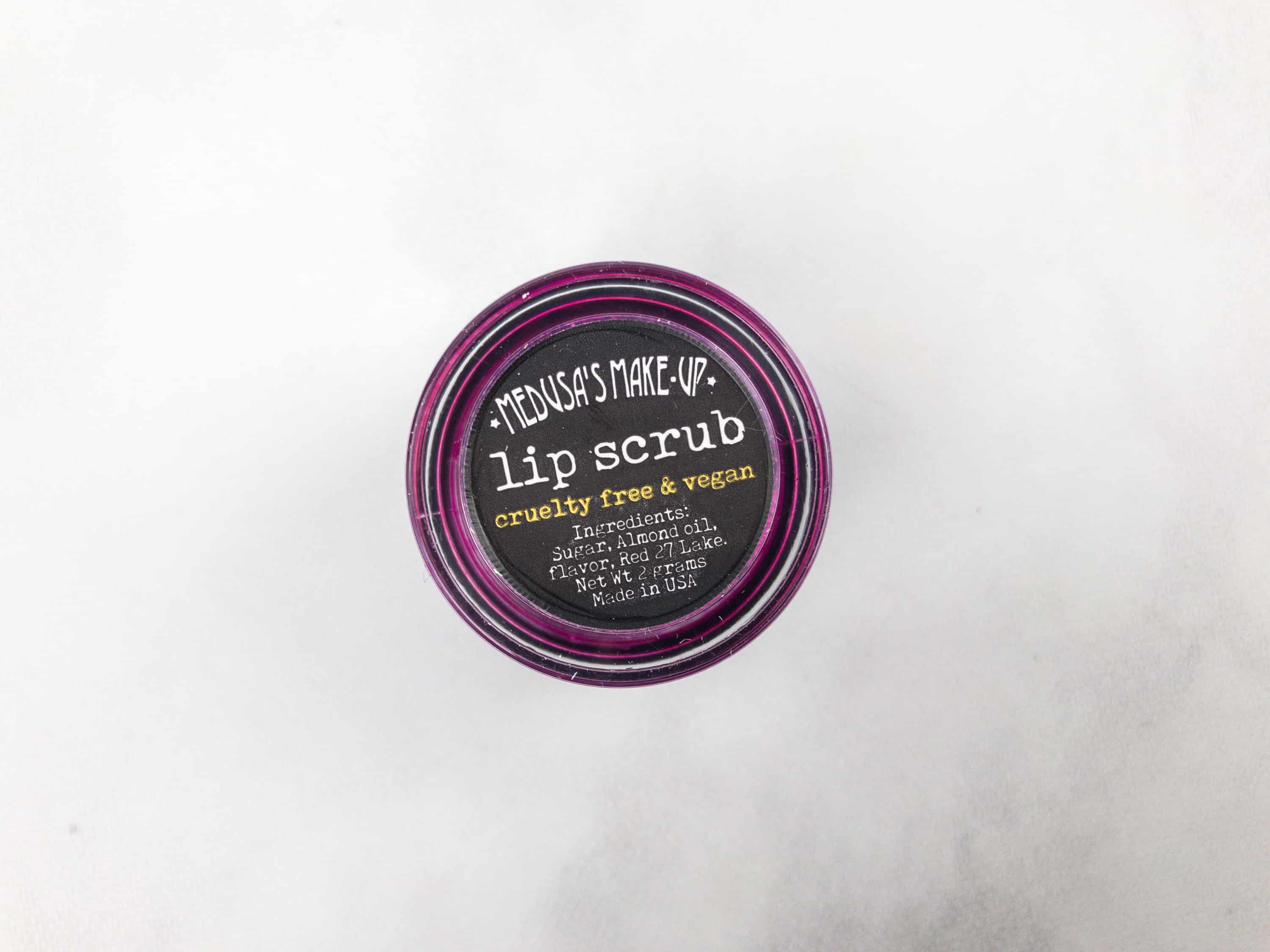 Medusa's Makeup Cotton Candy Lip Scrub ($10) I need this natural lip scrub to exfoliate my lips regularly for a healthier and smoother look.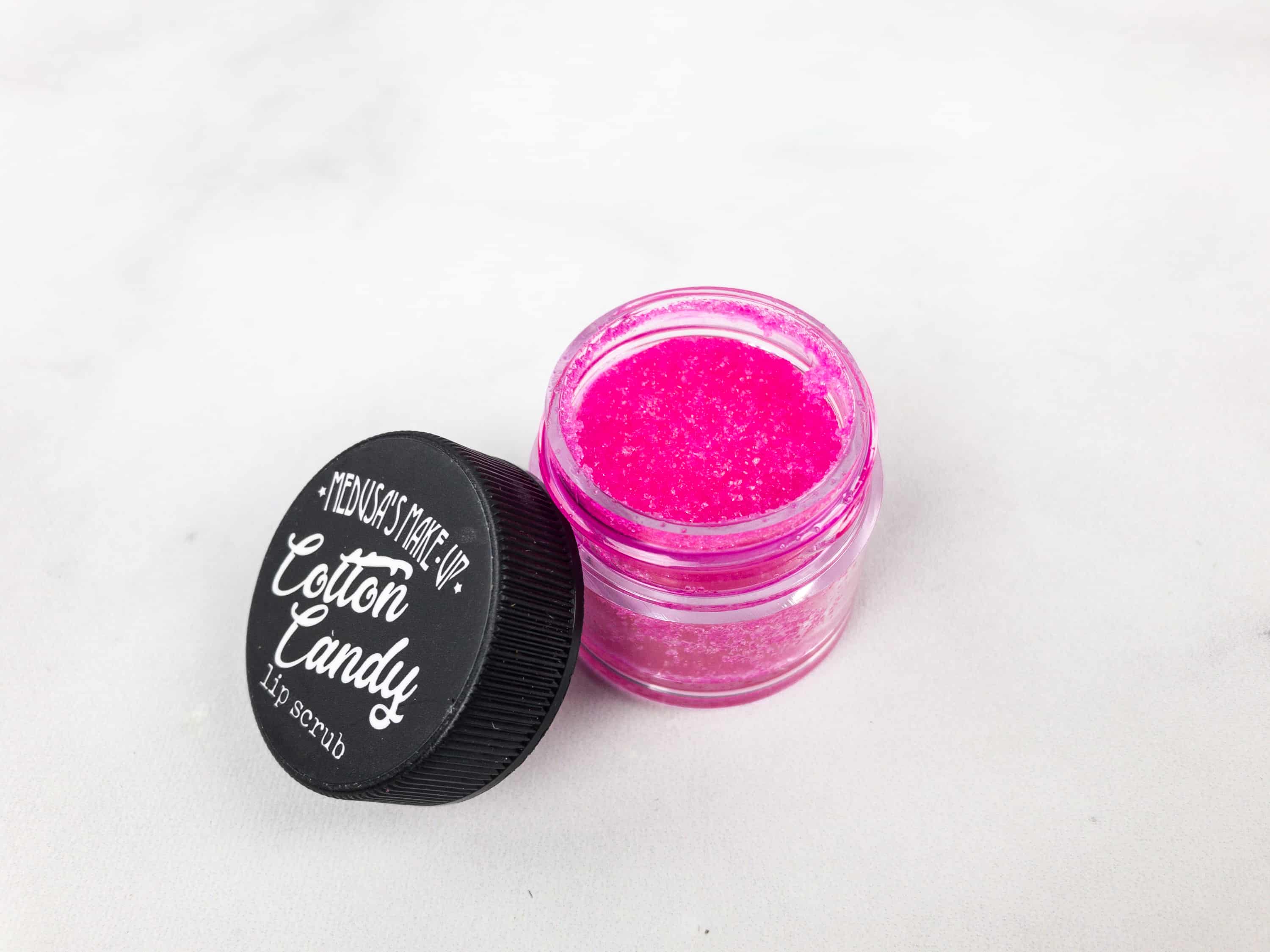 It looks like glitter in a pot. On top of all its natural perks, it smells good too.
Medusa's Makeup Tropical Matte Eyeshadow In Kokomo ($9) I love the peep box and the summer-inspired packaging of this eyeshadow.
It is vegan, and it does have synthetic preservatives in the eyeshadow – FYI this isn't a natural subscription.
I got the eyeshadow in Kokomo, a bright yellow shade.
It's so compact!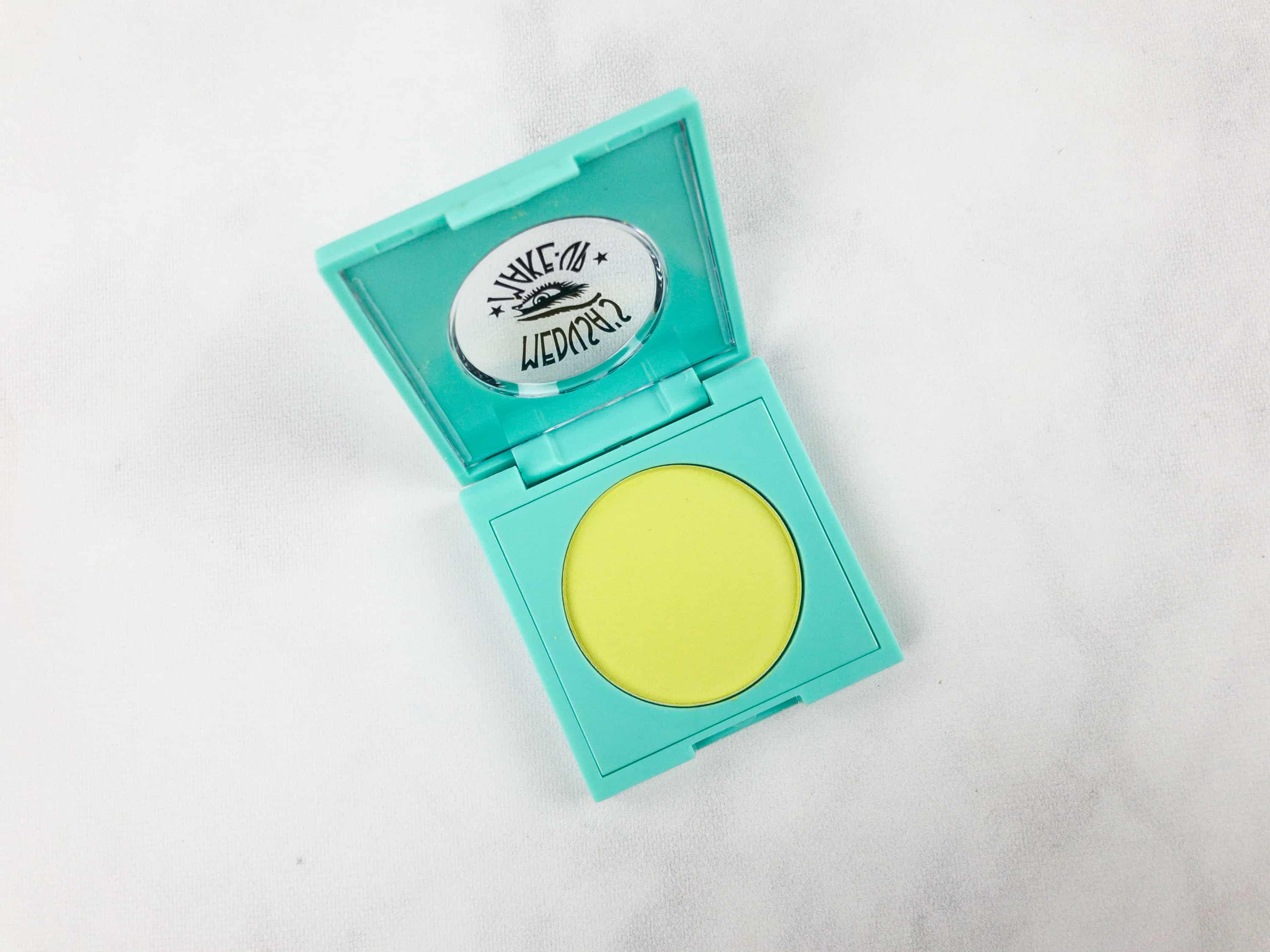 This color is beautiful, it's indeed perfect for summer. It's also highly-pigmented with a matte finish.
Medusa's Makeup Lipstick In Rosé ($12) I love the black and gold packaging! It kind of reminds me of The Great Gatsby.
It can be streaky at first swipe, but buildable. It is a very creamy lipstick and has a sheer purple color. It feels nourishing on the lips.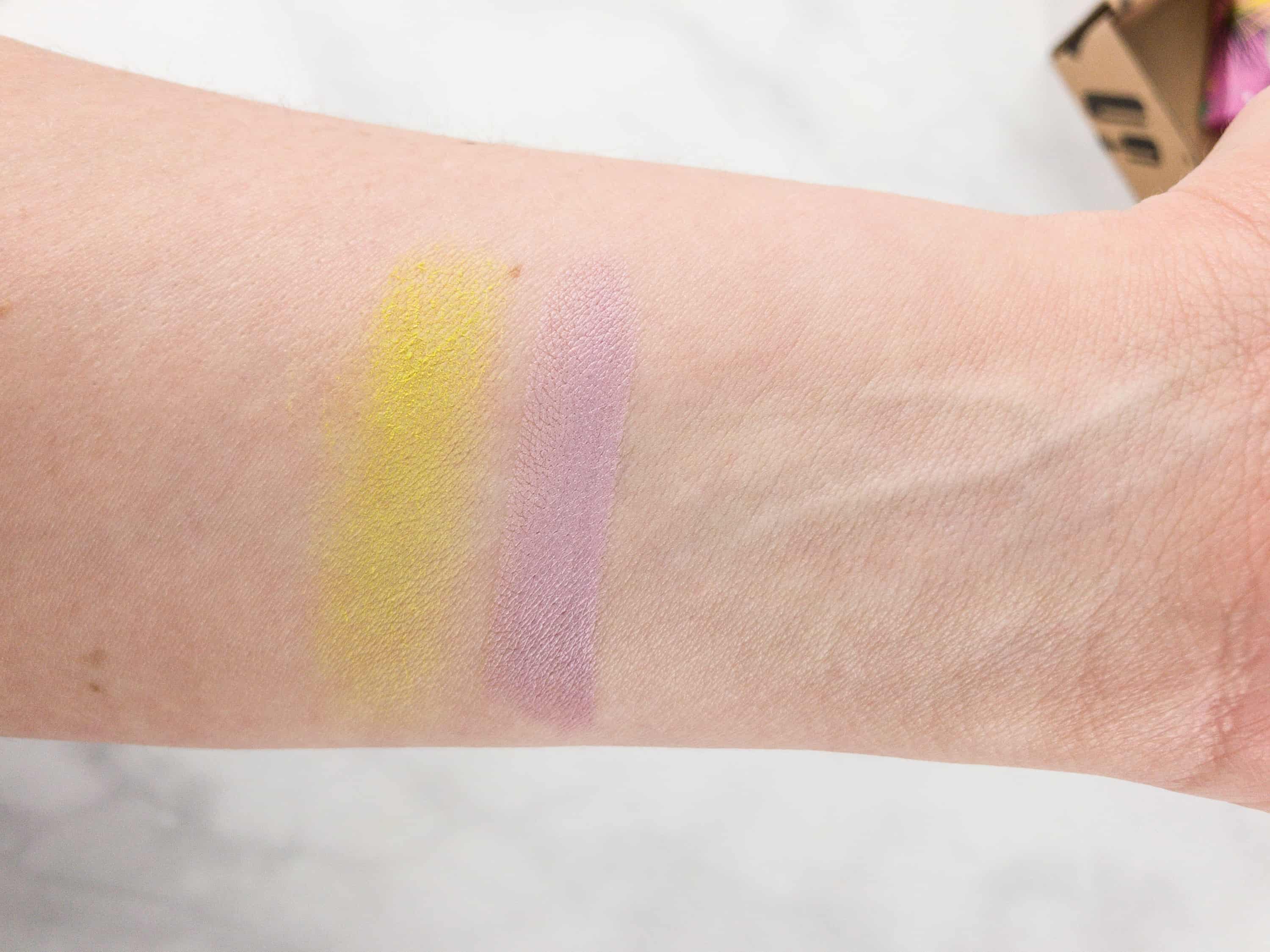 Here are the swatches! The eyeshadow color instantly brightens up the face. The rose lipstick on the other hand, was too pale for me and I had to swipe the lipstick back and forth just to get a decent pigment because it is sheer. I think it is good for everyday use, I can just pair up the eyeshadow with another lipstick color and vice versa.
I'm up for all vegan products because of the cause and I do appreciate the cohesiveness of this box. The products are connected and worked as a team – can you feel the festival vibes?! You can use the brush for the Kokomo eyeshadow and exfoliate with the Cotton Candy lip scrub before applying the Rose lipstick! I'm not totally sold with the lipstick's color but this is a fashion-forward look. I think the heart of the brand has always been the eyeshadow but I think Medusa's got a lot of tricks besides her eyes.
What do you think of Medusa's MakeUp Beauty Box?
Visit Medusa's MakeUp Beauty Box to subscribe or find out more!