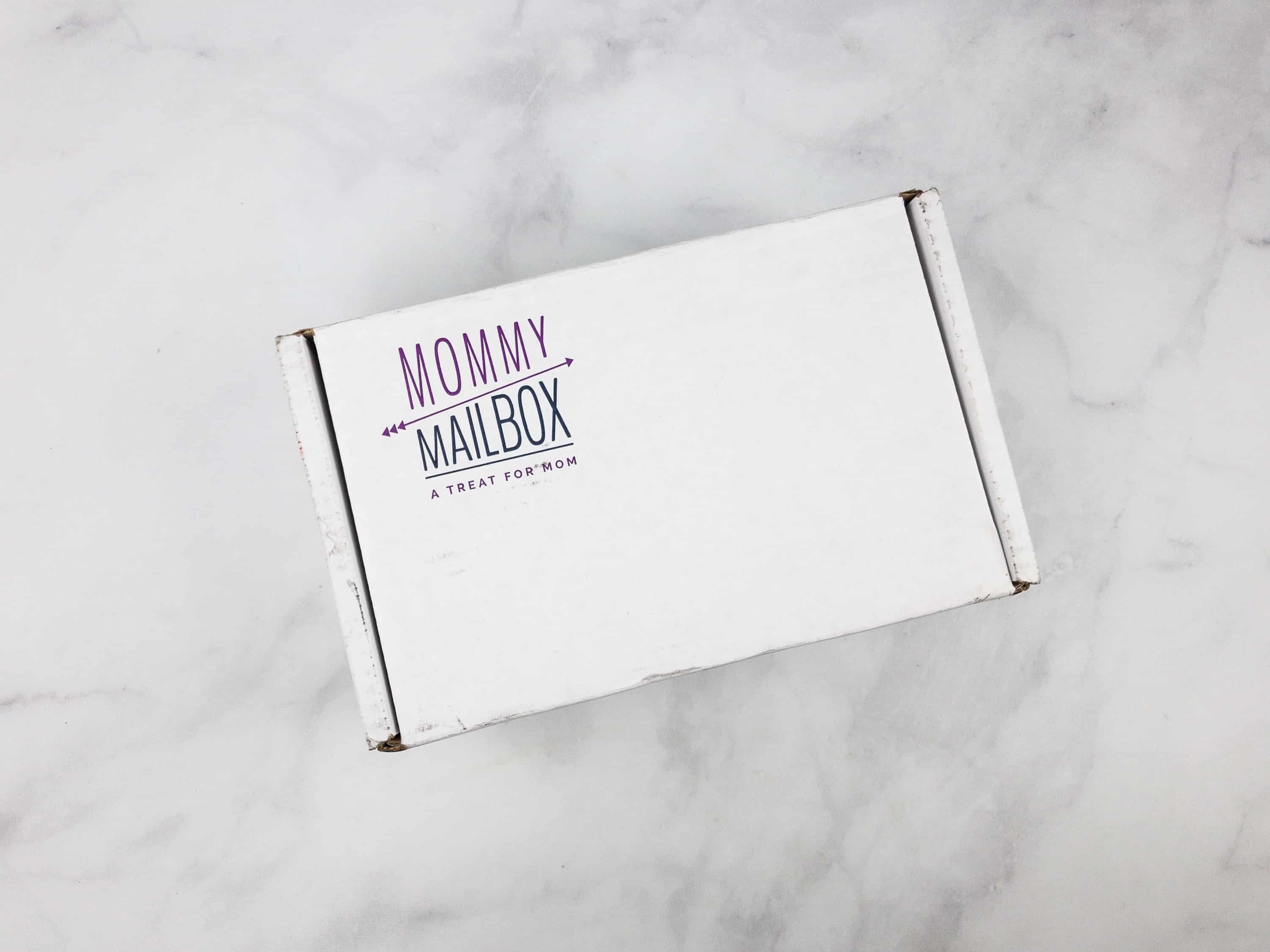 Mommy Mailbox is a women's lifestyle subscription. Each box promises 4-6 items for $33.95. But, the retail value will be 2 to 3 times the price of the box! Shipping is free within the U.S.
Don't forget – Mommy Mailbox now has a sister subscription – Miss Mailbox – for ladies who love this box but aren't moms! They're pretty much the same!
DEAL: Take $5 off the first box with a month-to-month subscription Use coupon code HELLO5.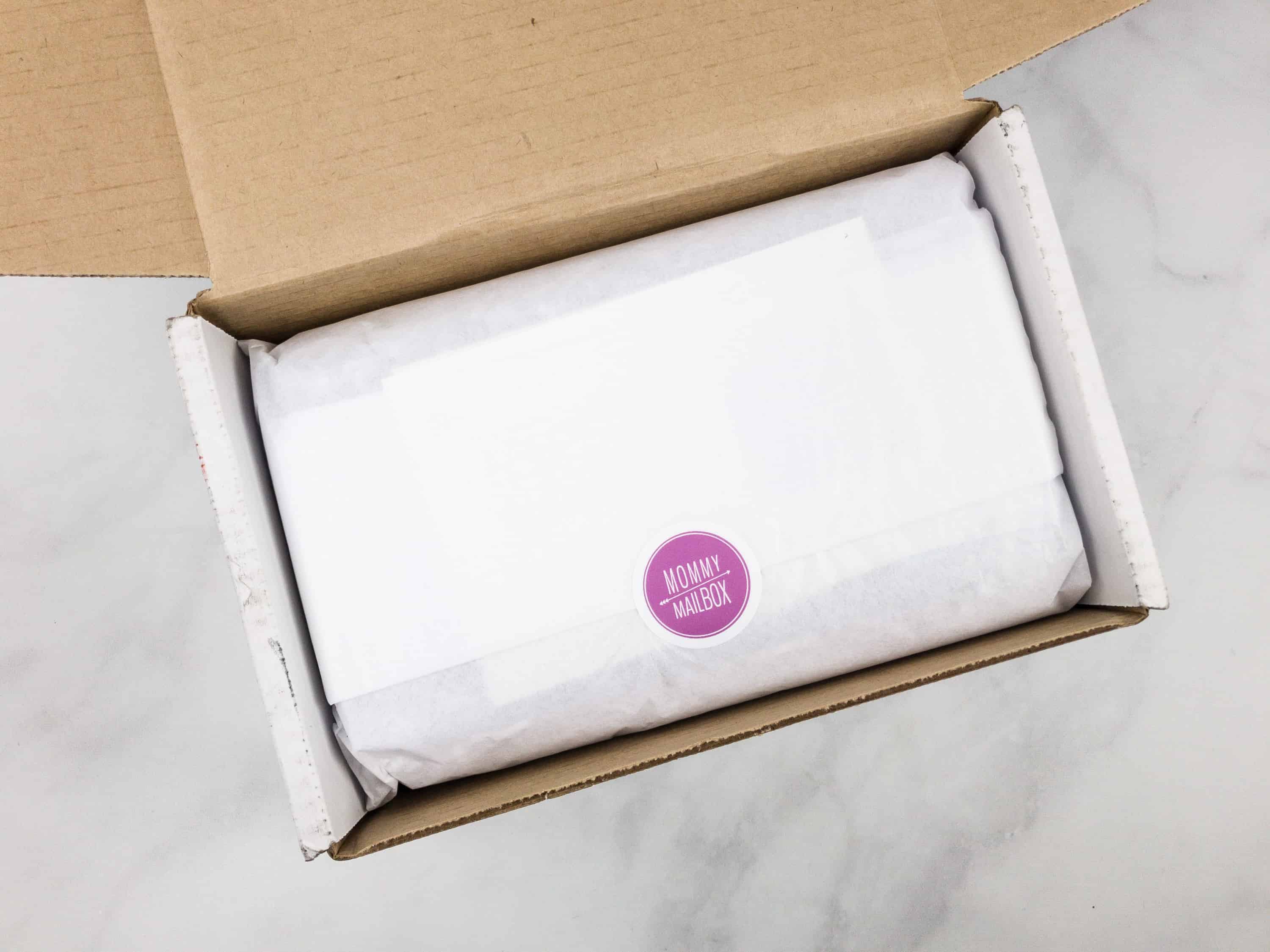 The items are packed with a white tissue paper.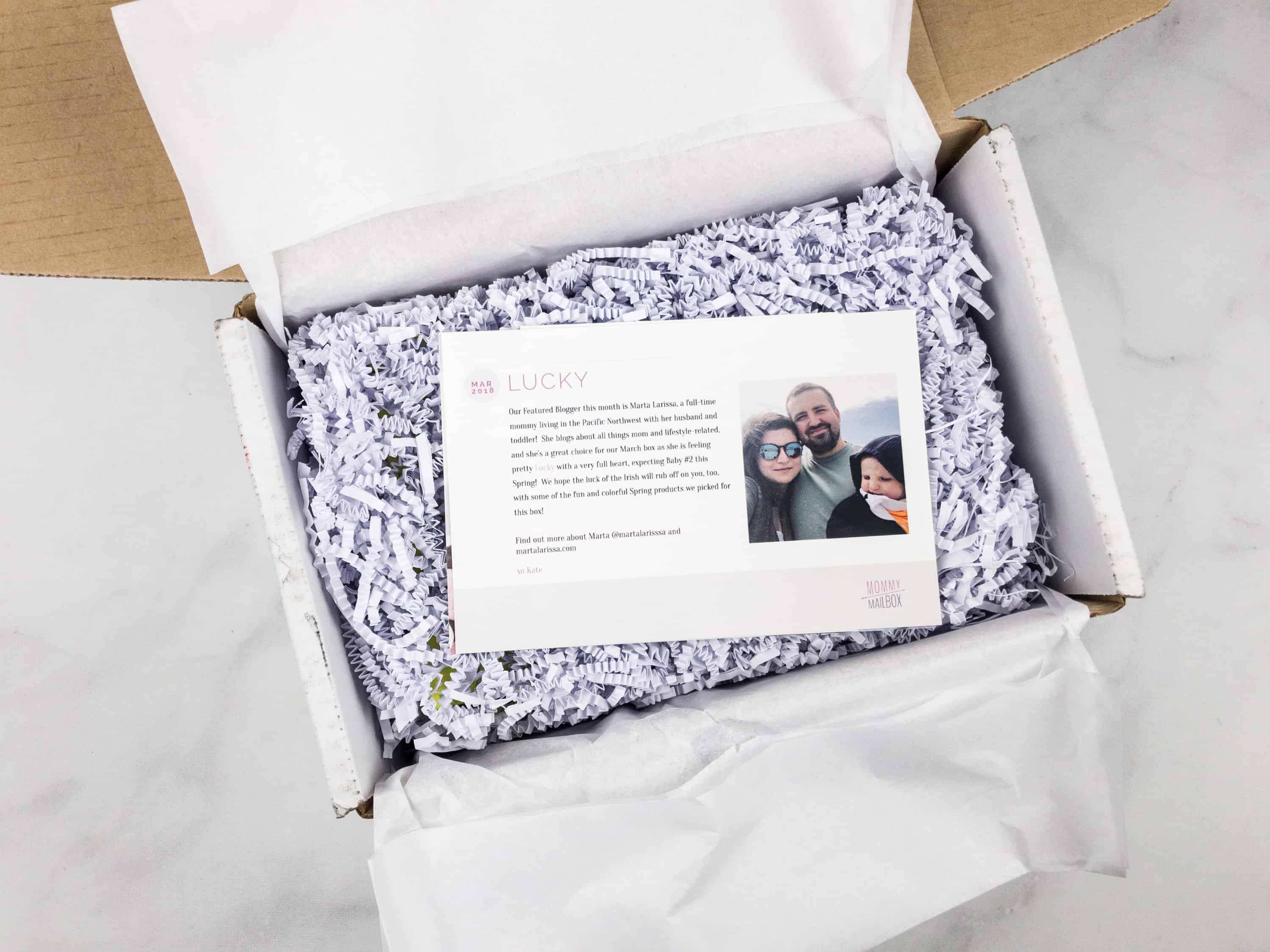 Each monthly Mommy Mailbox edition has been curated by a different guest blogger.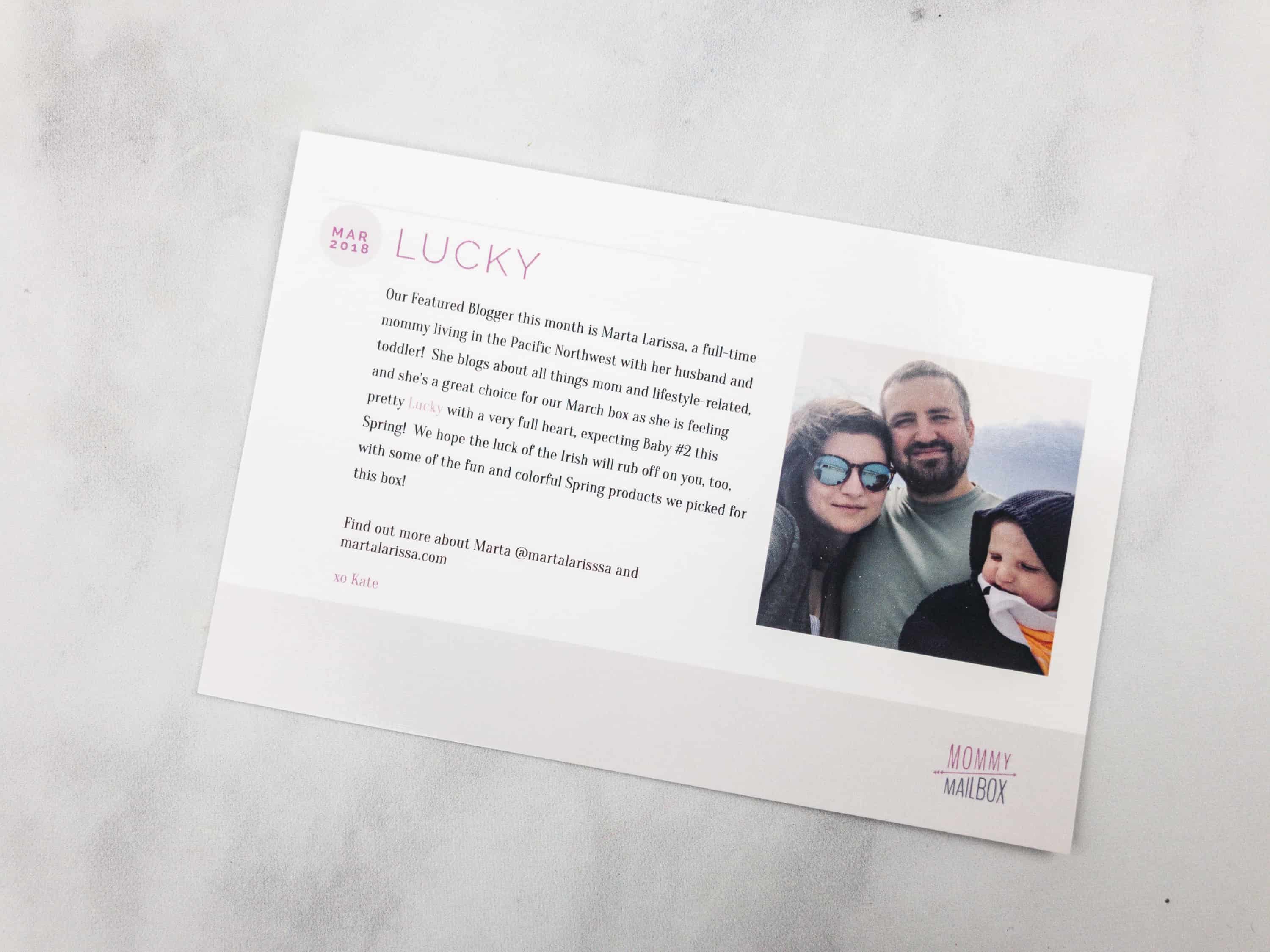 This month's blogger is Marta Larissa.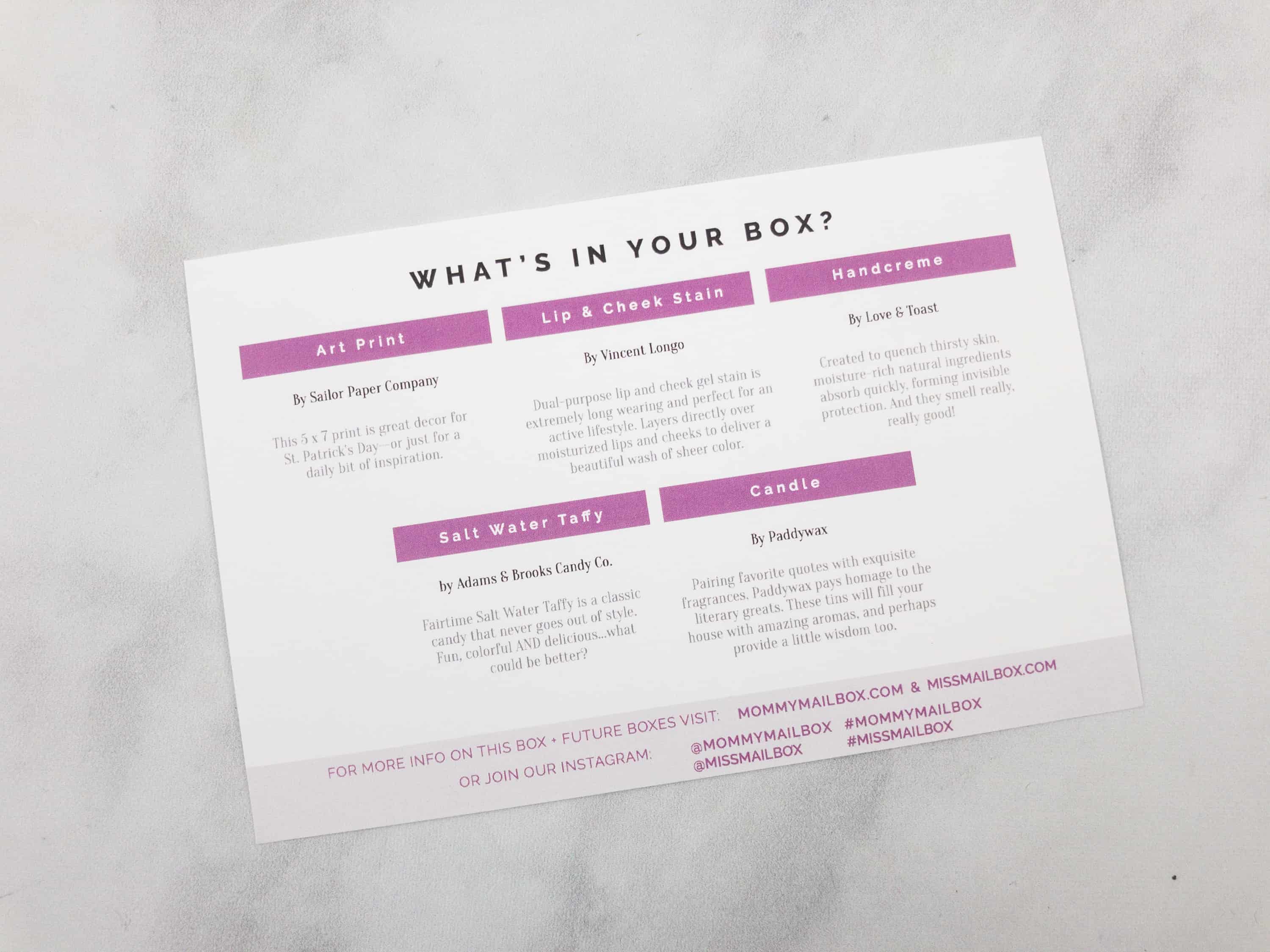 The information card gives bite-sized details on each item in the box. This month's theme is LUCKY!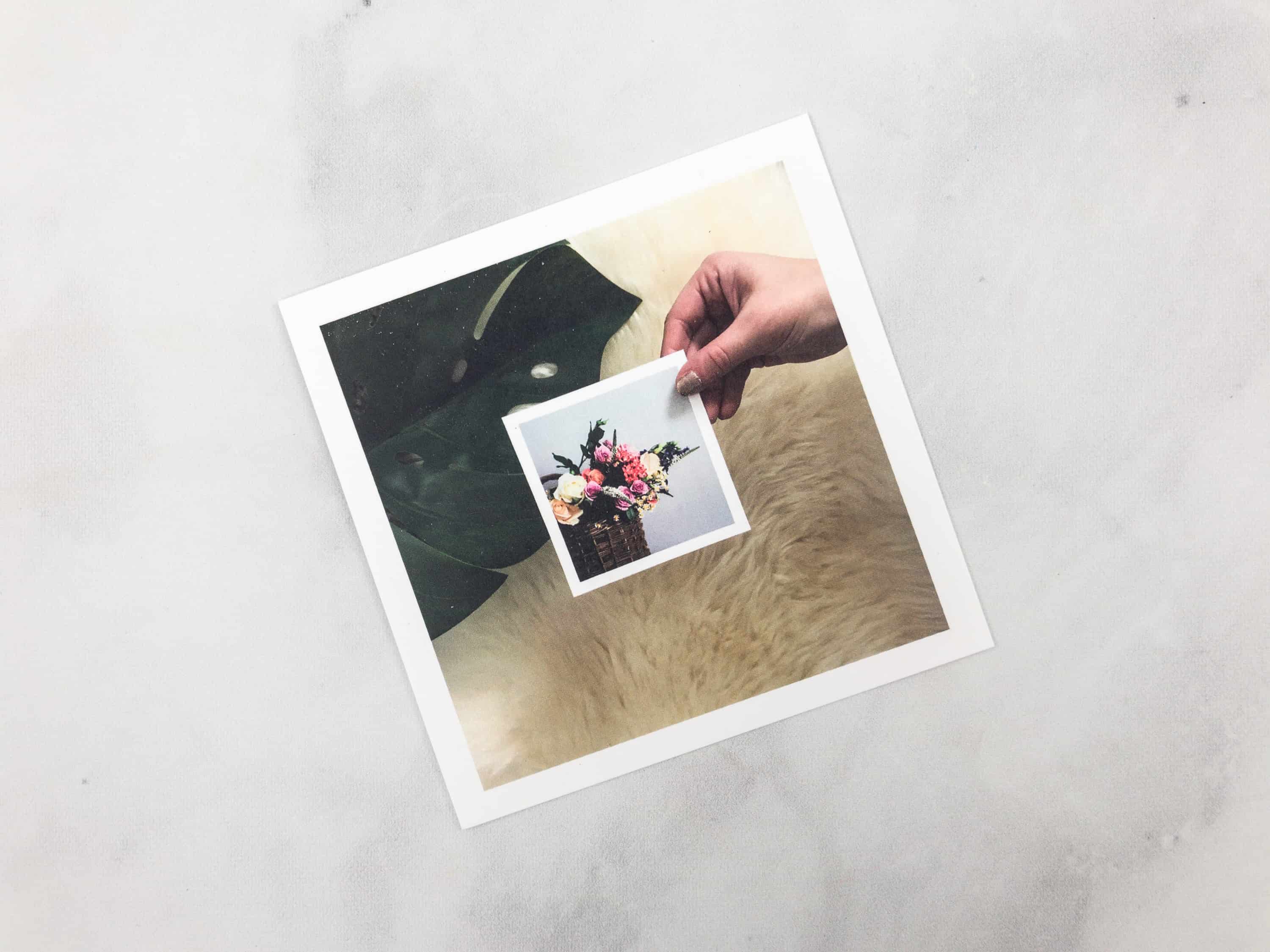 Parabo Press Sample. Here's a sample of a square print from Parabo Press.  They make 4″ square prints (optional upgrade!) on extra thick matte 100% recycled paper.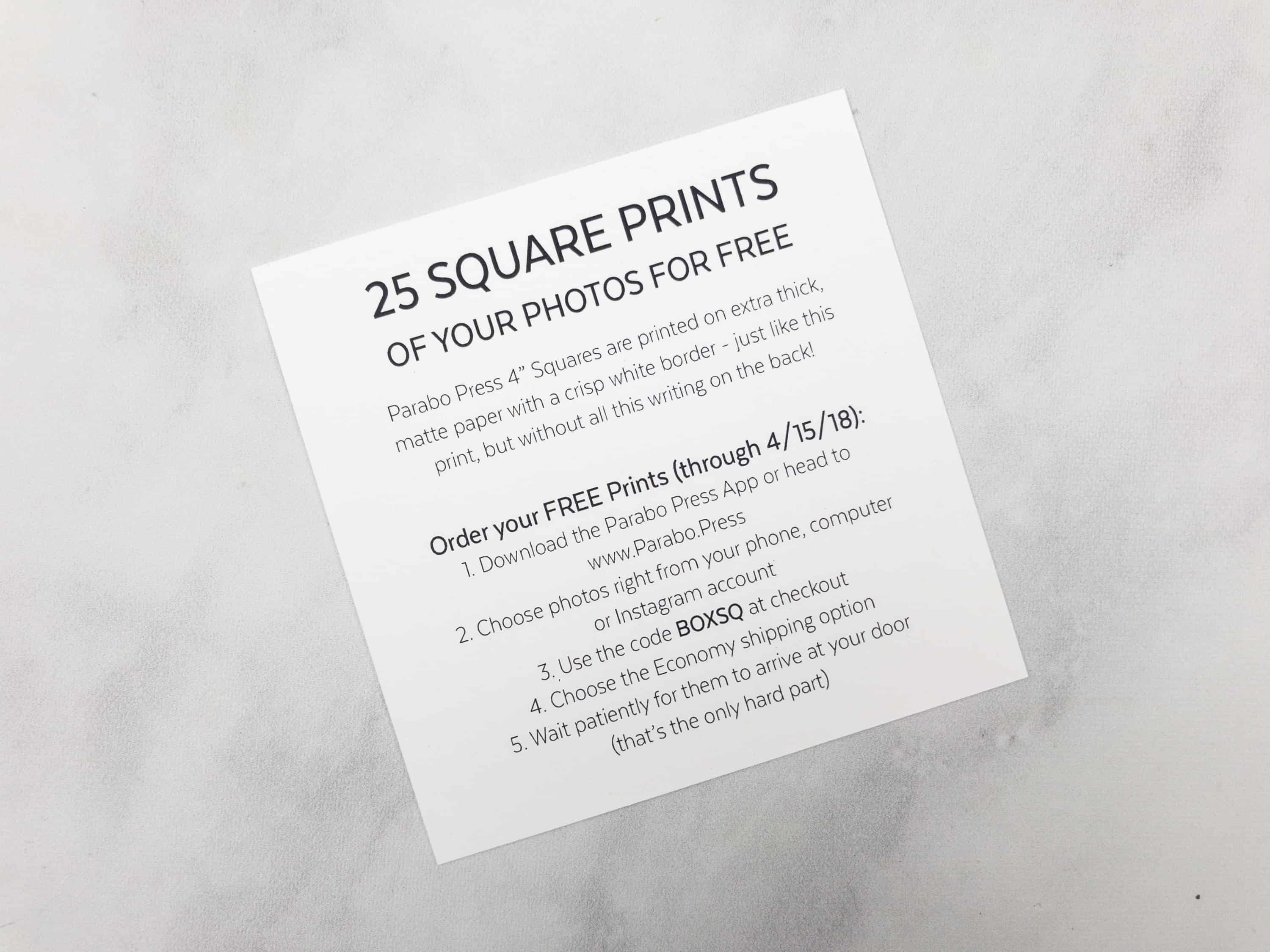 You can order your free 25 square prints from Parabo Press here.
There's also a card from My Zodiac Box.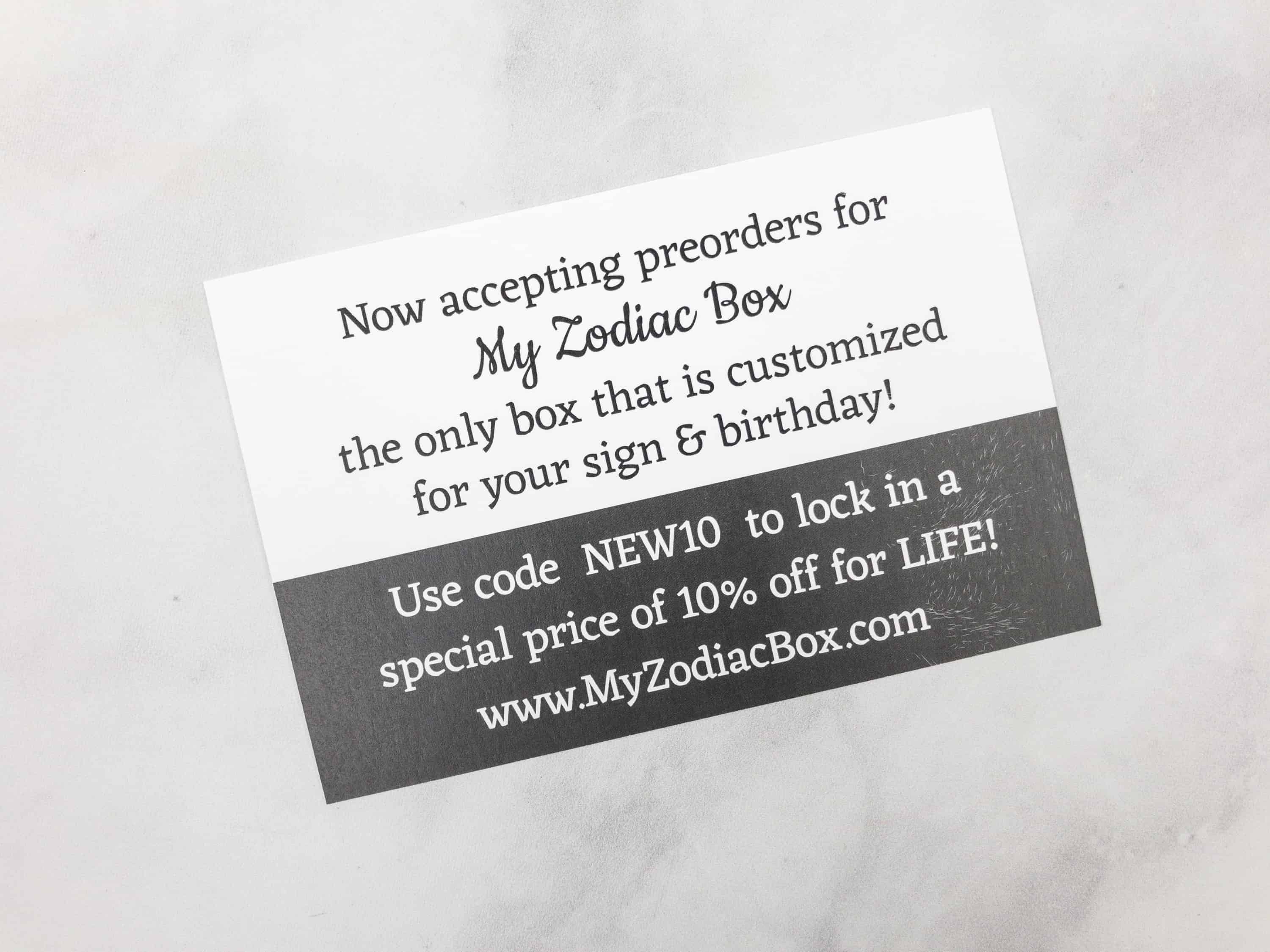 You can use the code NEW10 to lock in a special price of 10% off for life from this subscription.
There are lots of white squiggles in the box!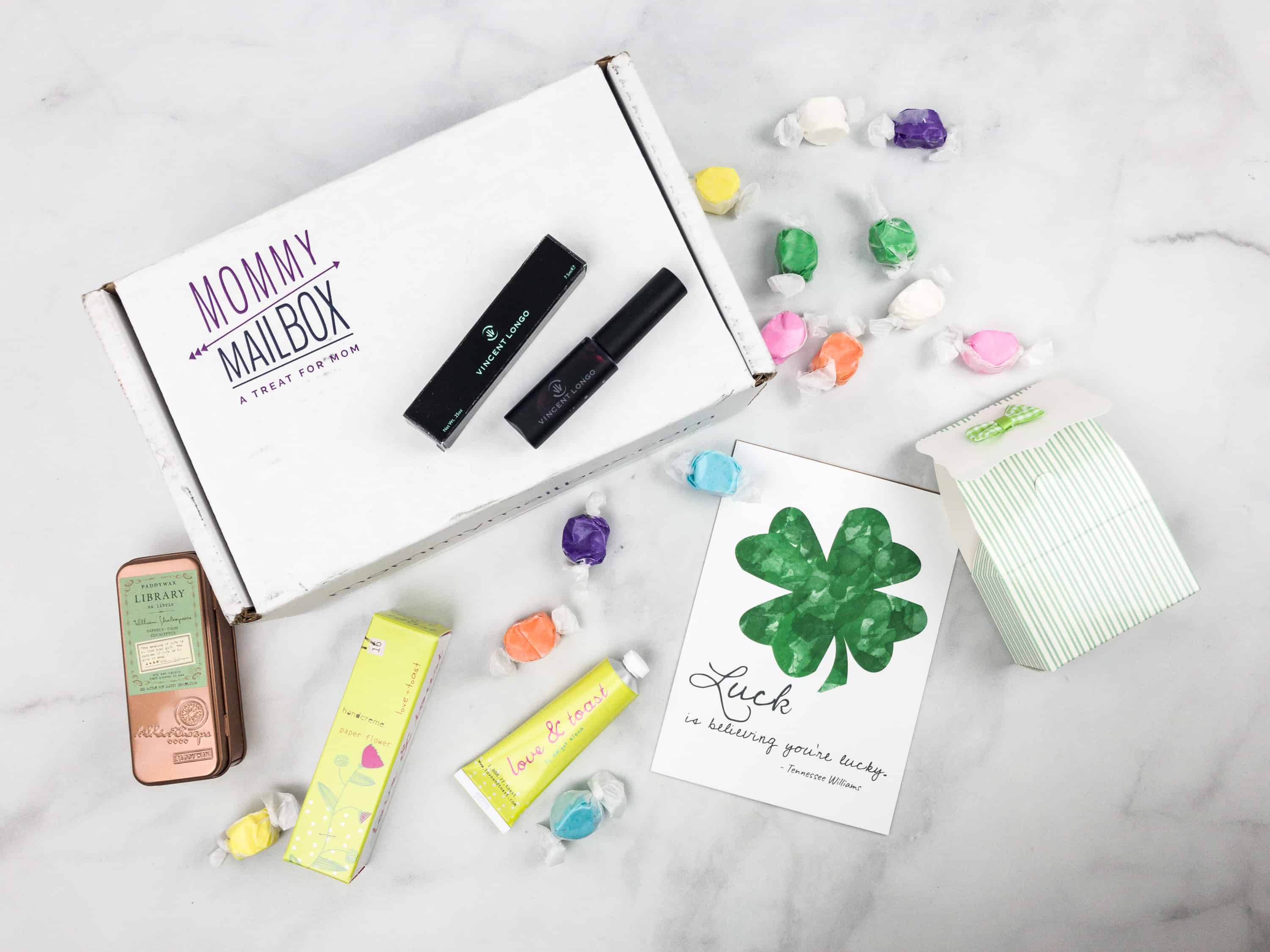 Everything inside the March box!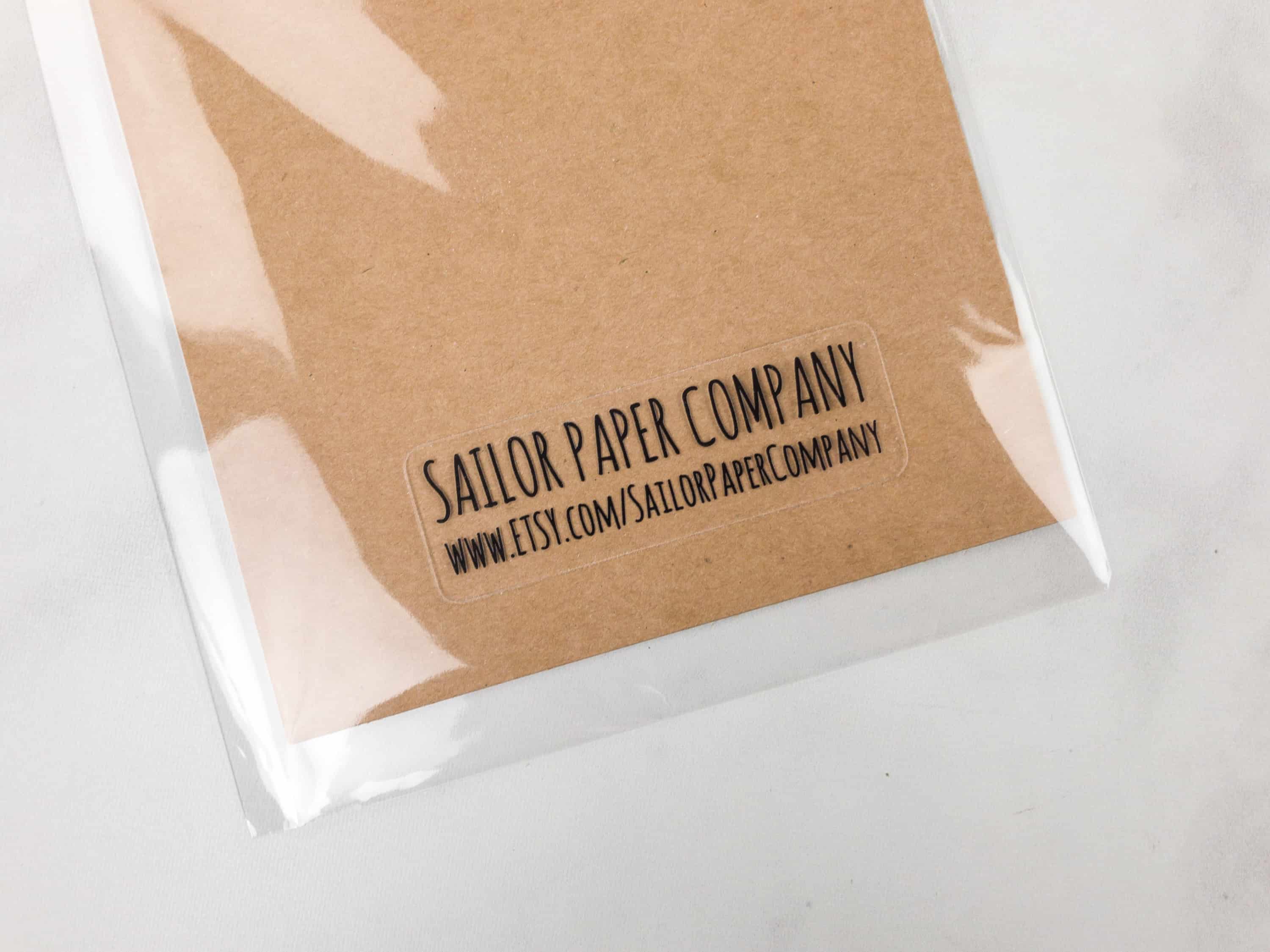 Sailor Paper Company Art Print (5×7) – SIMILAR ($10) It's a 5×7 art piece that you can frame and hang or send to someone who might need some good luck.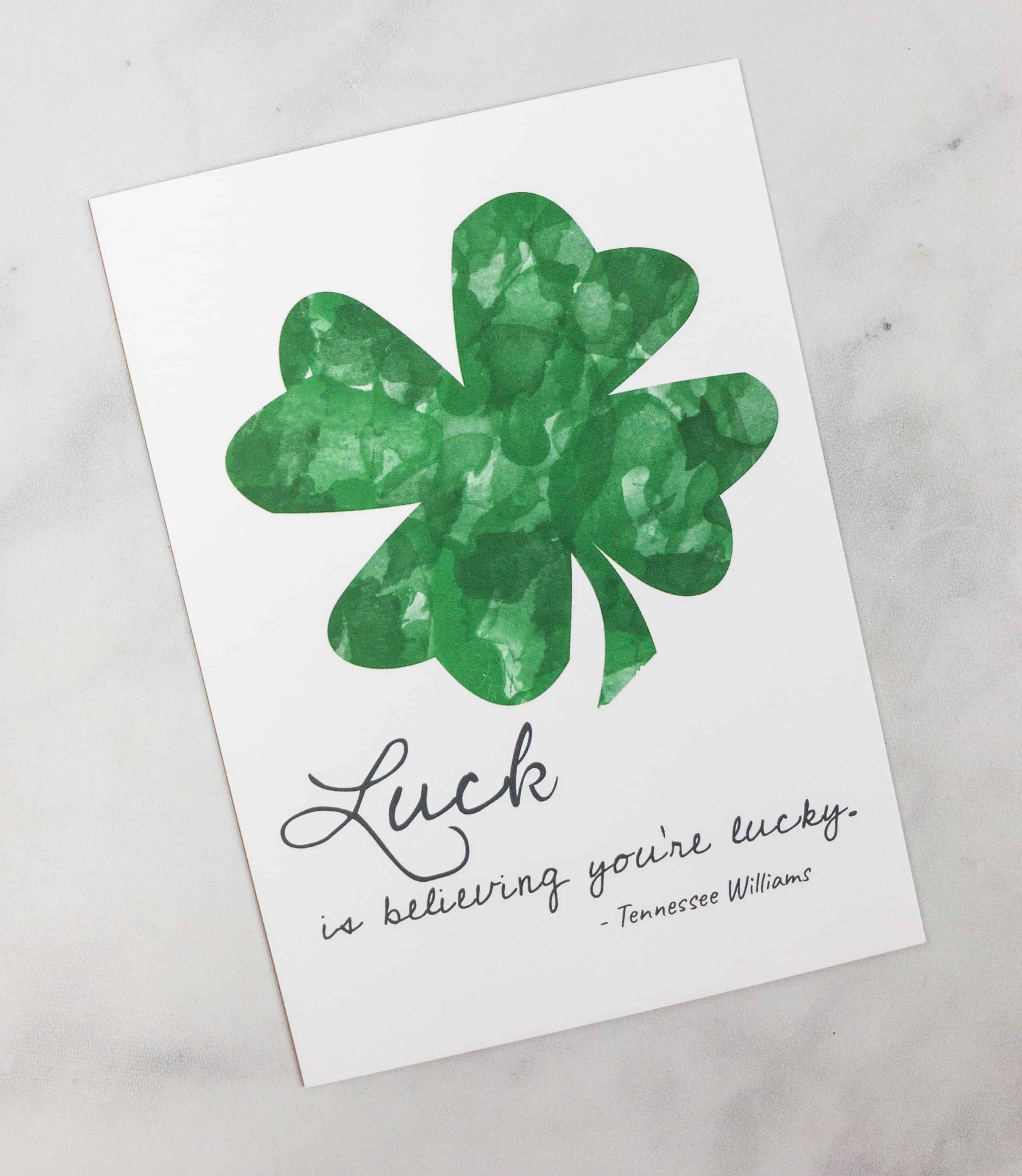 Featuring a lucky four-leaf clover, this art print was perfect as a St. Patrick's Day decoration. It also includes a quote from Tennessee Williams:
Luck is believing you're lucky.
Lucky is year round! ☘️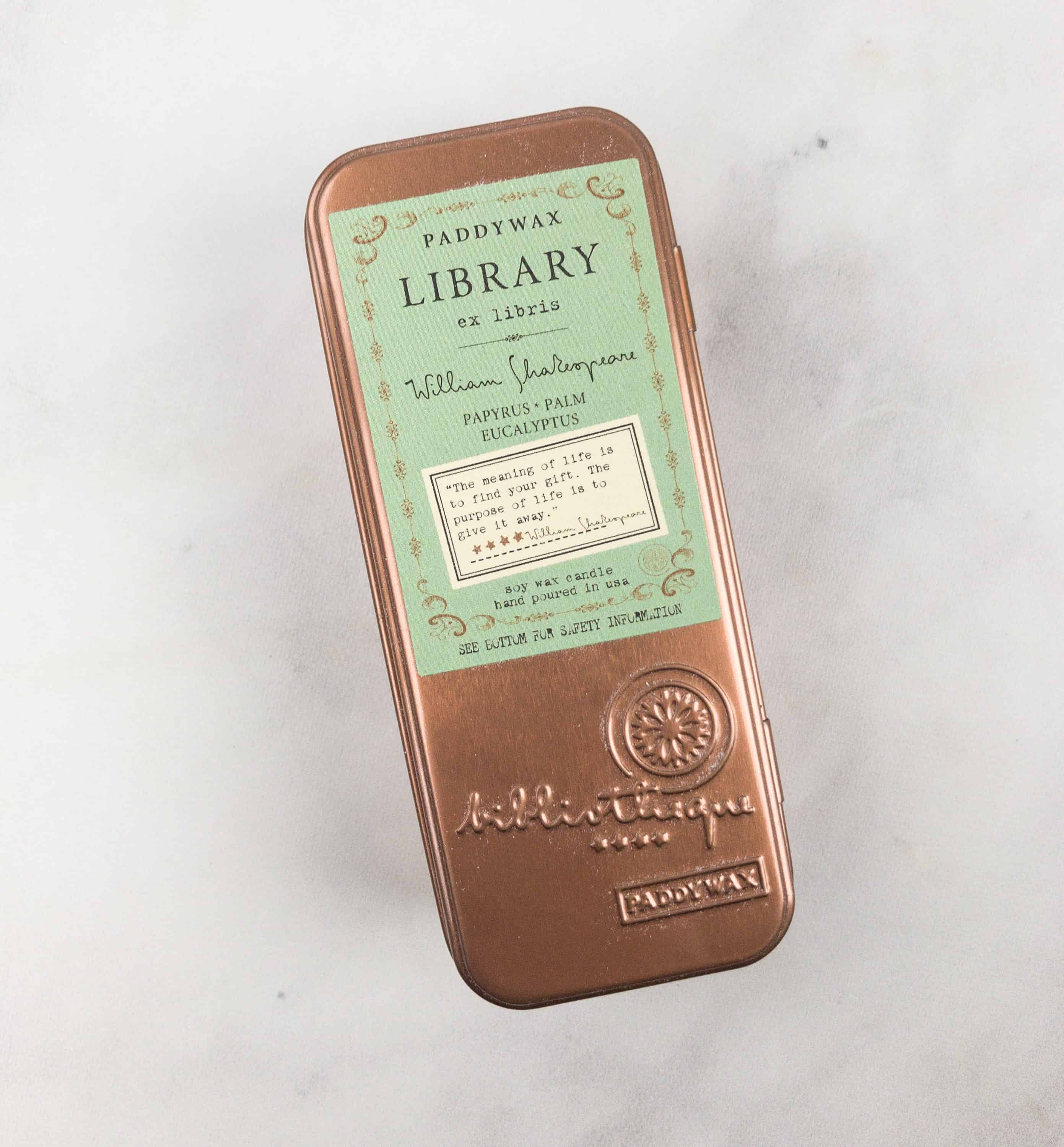 Paddywax Candle Library Tin ($8) This soy wax candle doesn't only provide great fragrance for my home, it shares a little wisdom too. We got one that has a William Shakespeare's quote:
The meaning of life is to find your gift. The purpose of life is to give it away.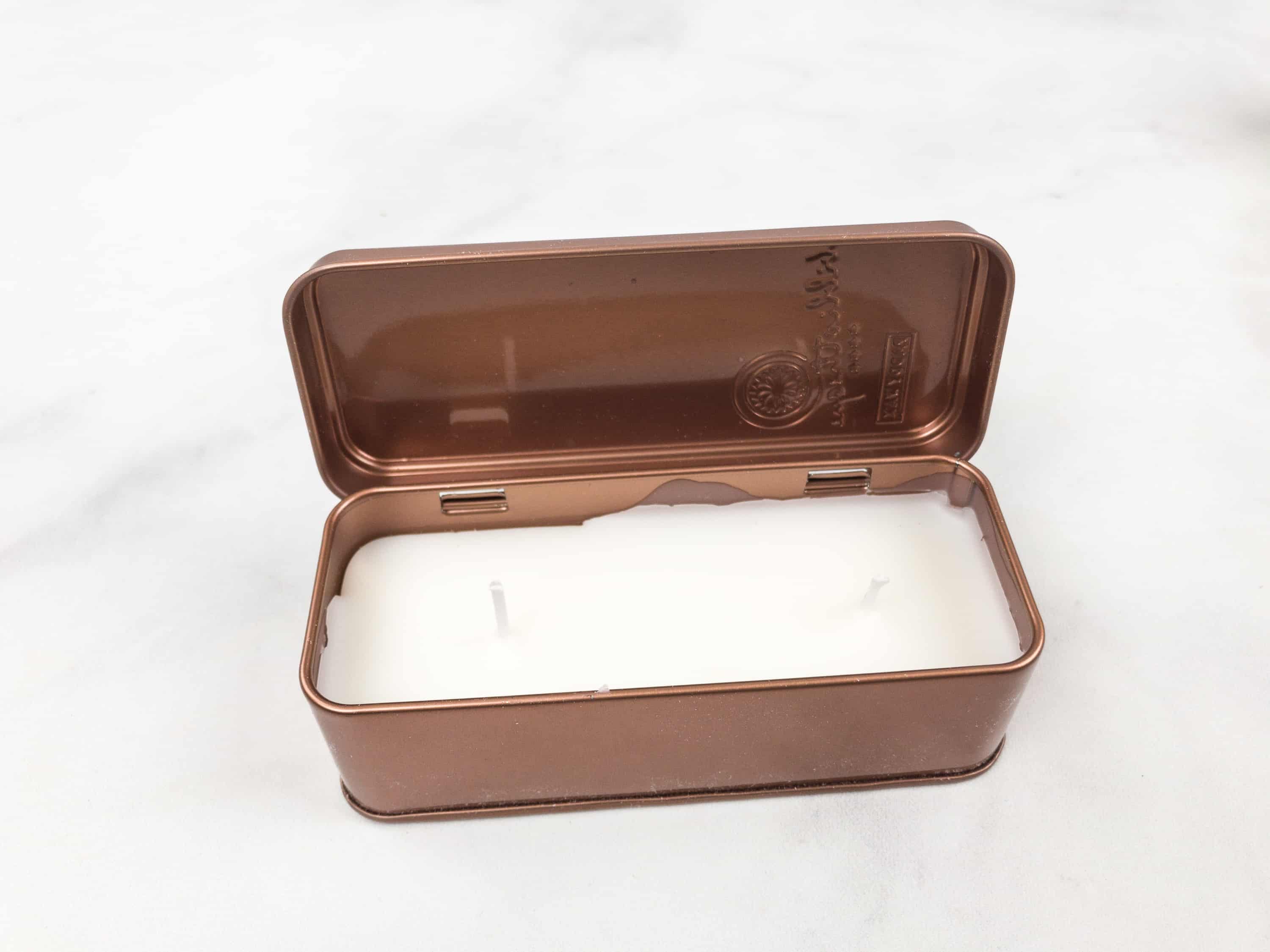 The candle takes up most of the tin's space, and comes with 2 wicks. The smell is fresh and soothing, thanks to eucalyptus.
Vincent Longo Lip & Cheek Tint In Baby Boo ($24) I love lip and cheek tints that give just the right color and stays on for a long time. This is definitely one of them!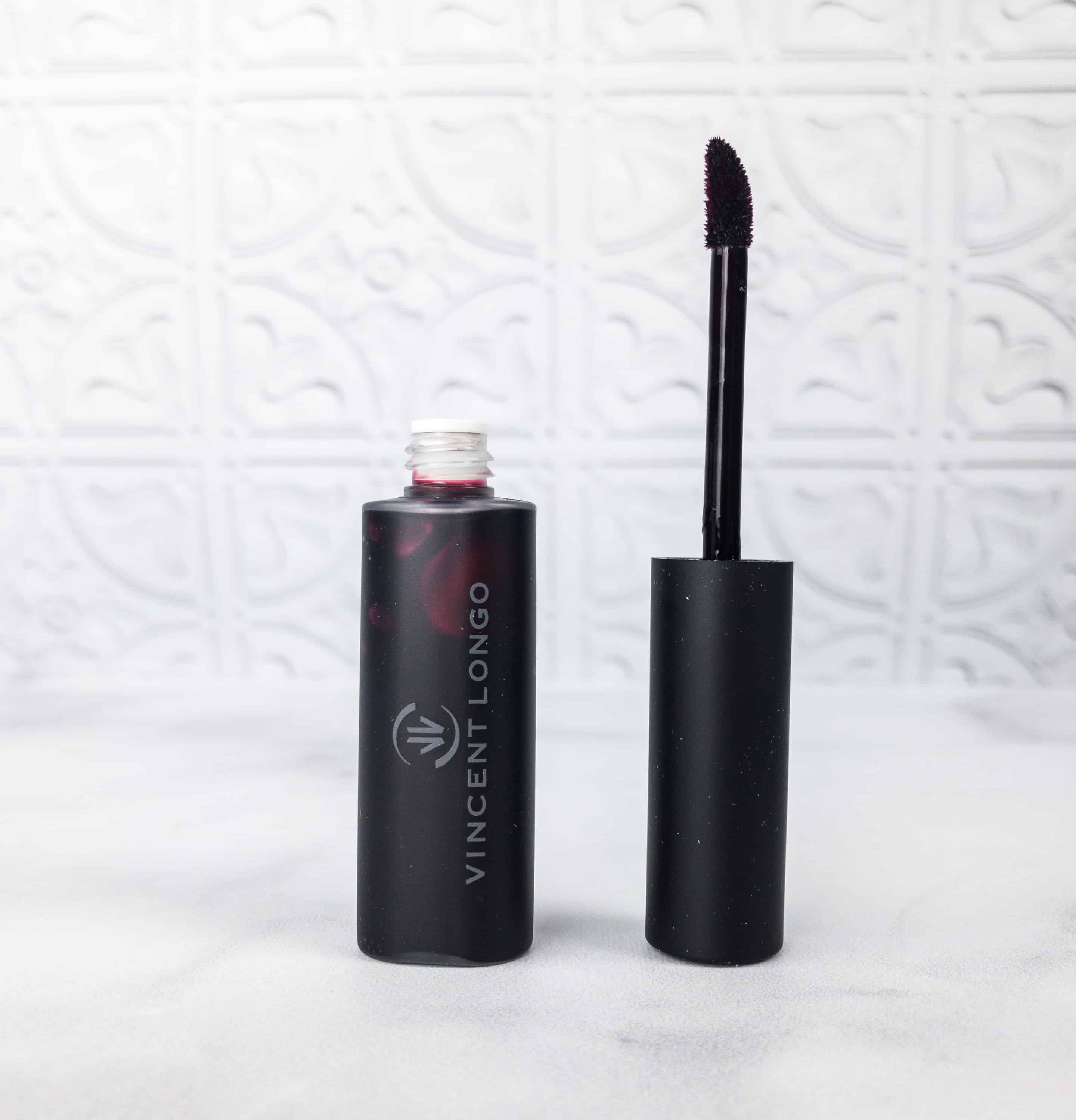 The lip and cheek tint comes with a doe foot applicator that makes it easier to use, especially on the lip area. It's also water resistant and non-creasing. Most tints dry the lips, but this one does not plus it has a full-coverage.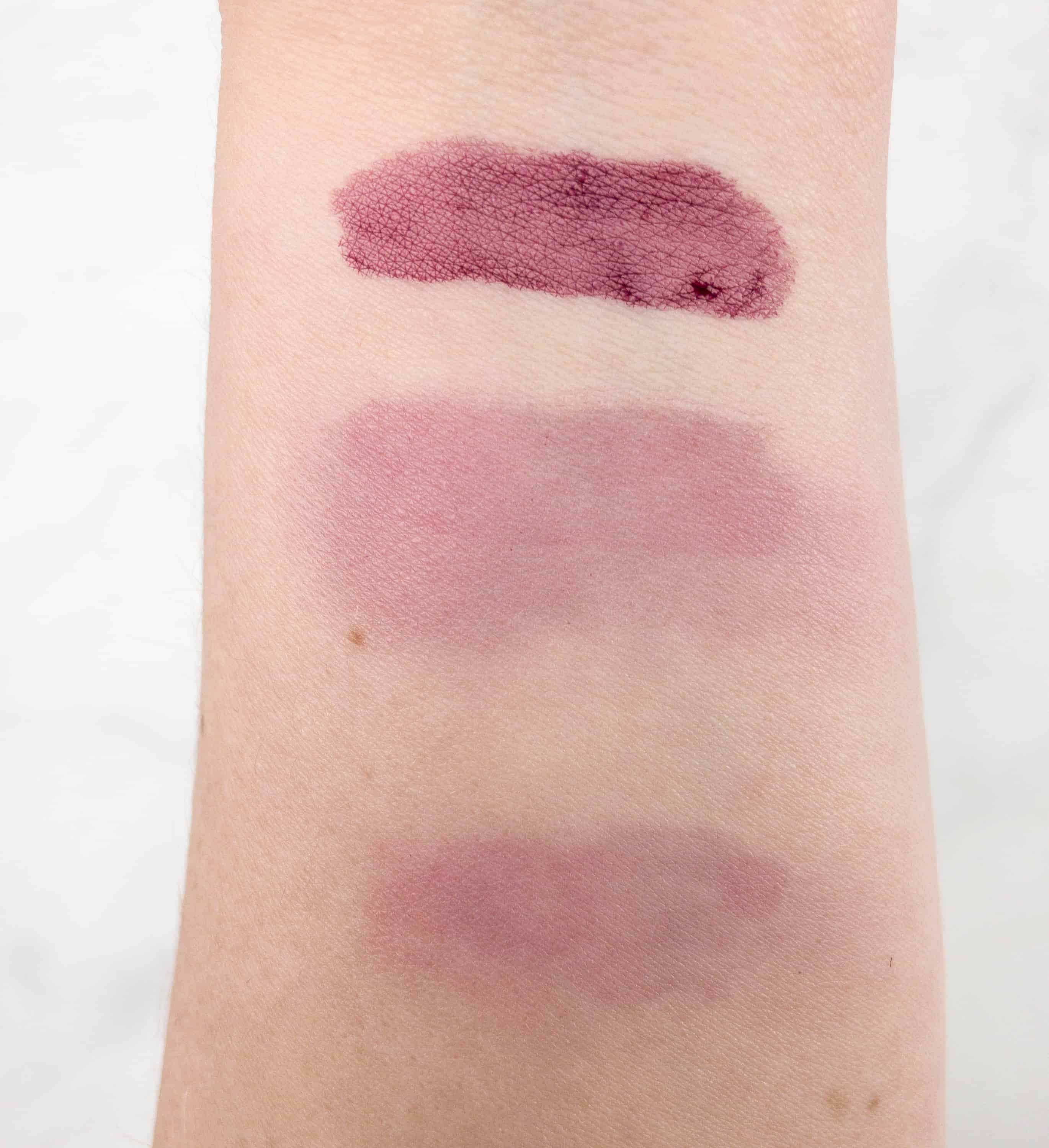 Here are my tint trial swatches. It takes more swipes to achieve a darker and more noticeable color.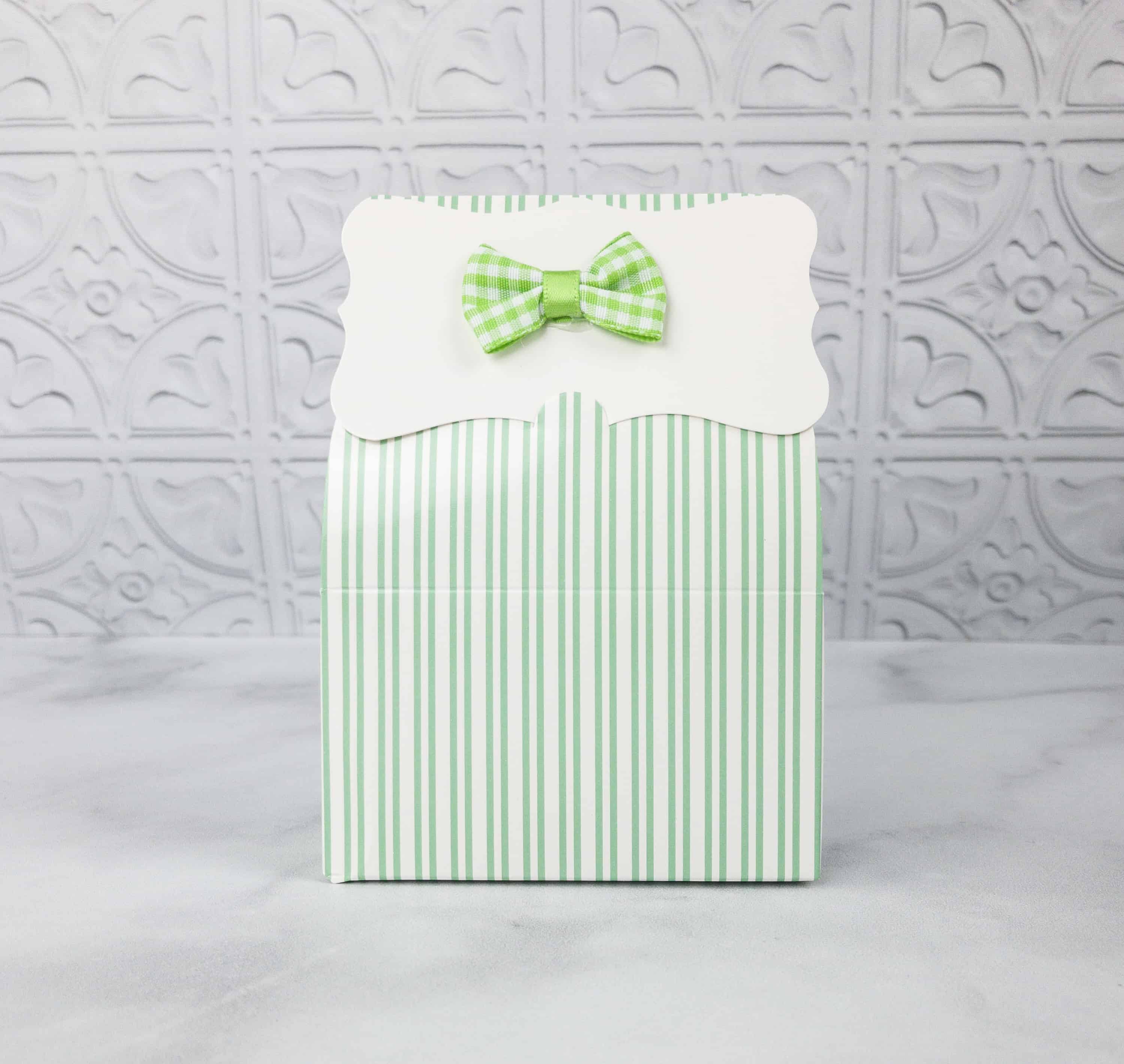 Adams & Brooks Candy Co. Salt Water Taffy ($3.98) Soft and chewy taffies were packed in this cute green box!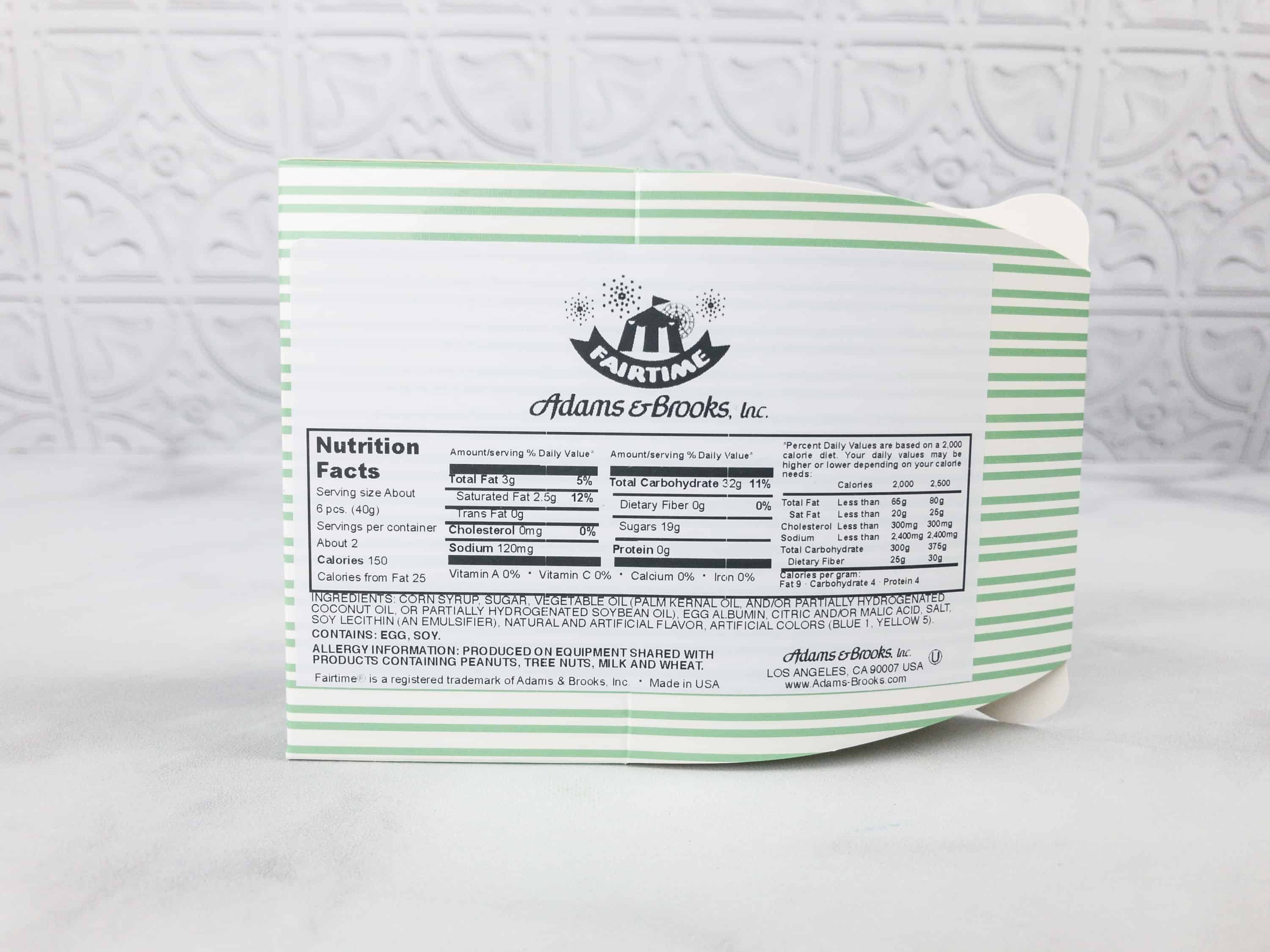 There's a nutrition information at the back, for those who are watching their sweets intake. I prefer to avert my eyes!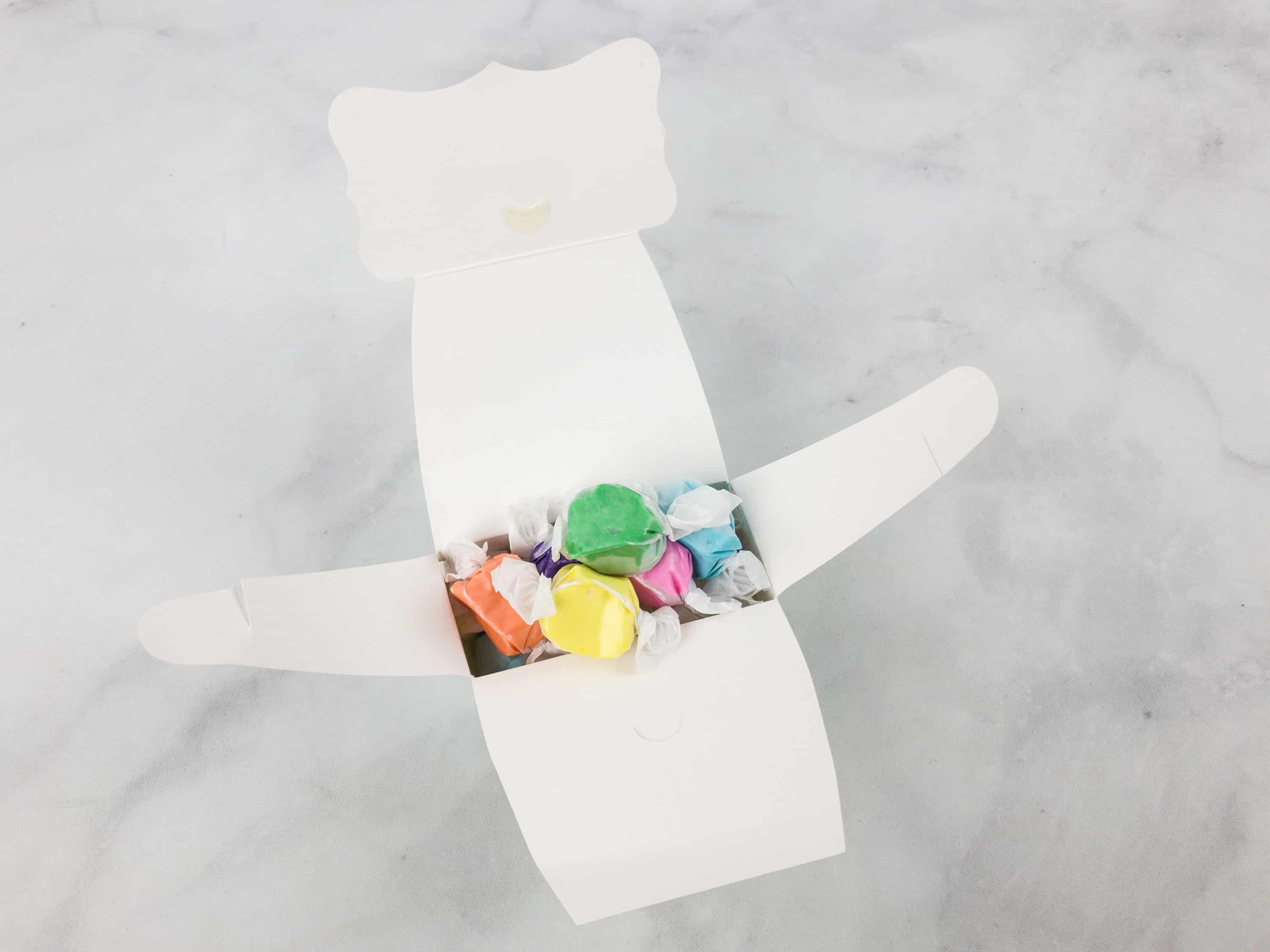 It is filled to the brim!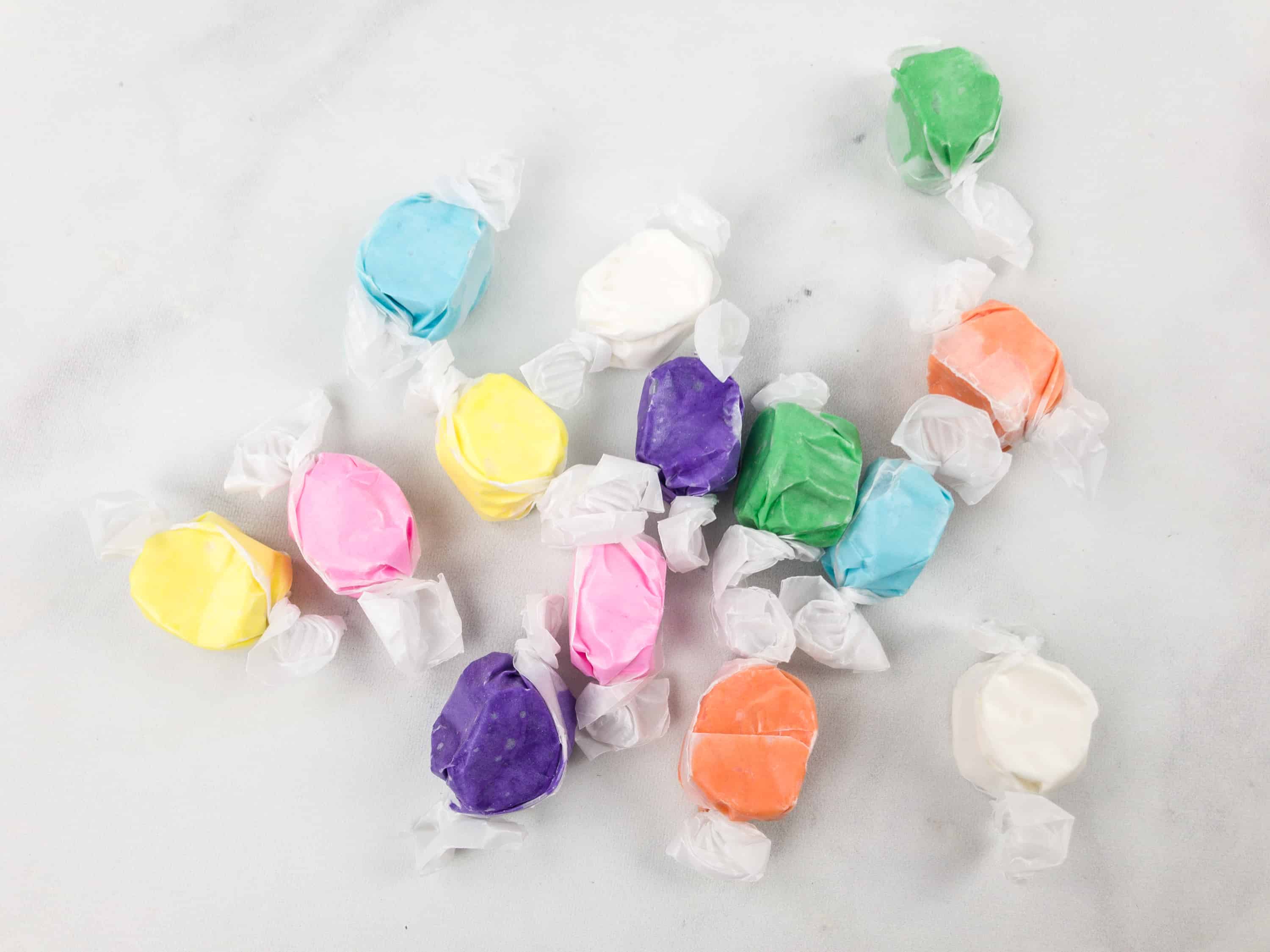 The taffies come in different flavors, and we enjoyed all of them! Mommies know that we have to share.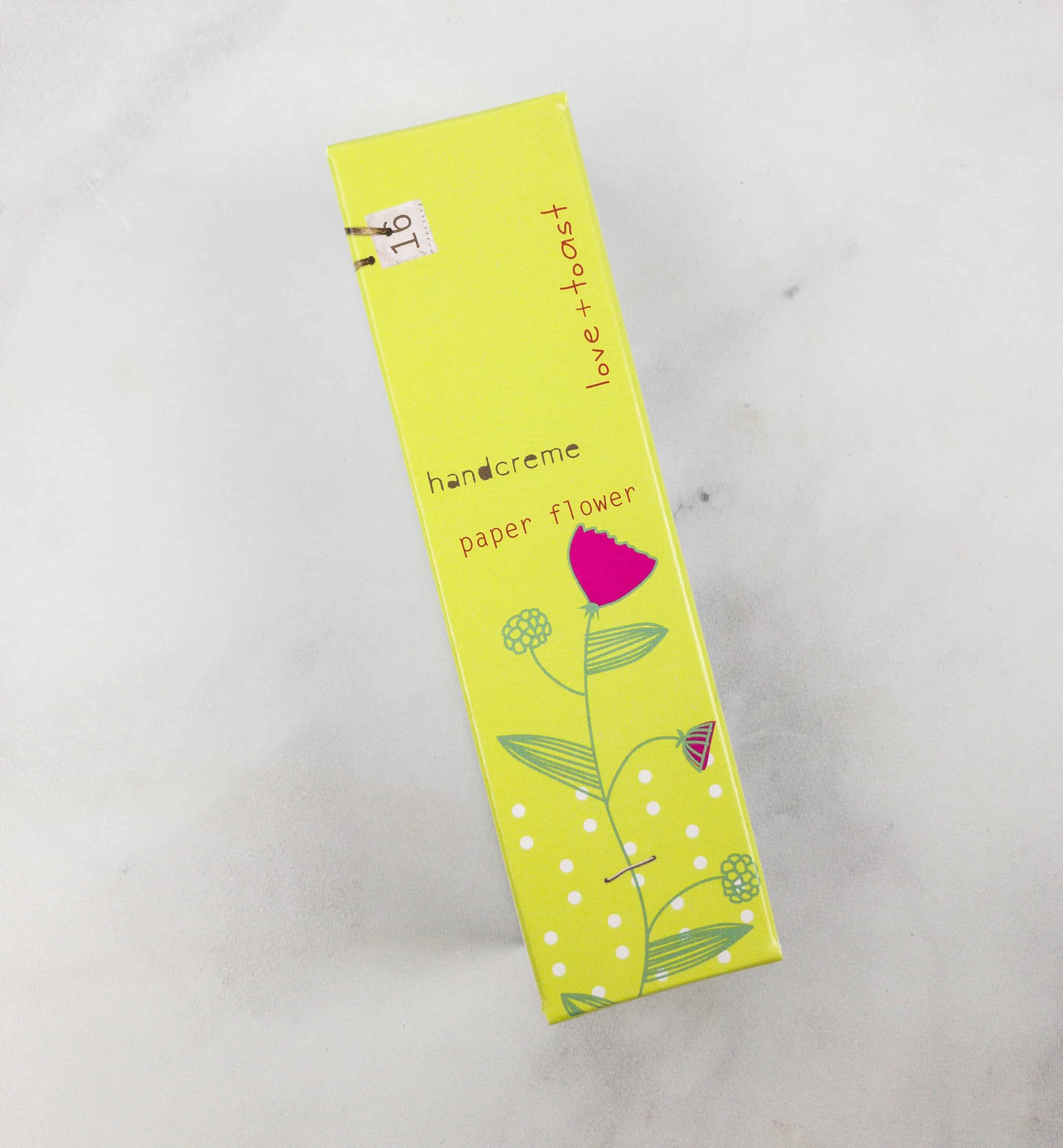 Love & Toast Handcreme ($9.99) From one of my favorite mega brands, Love & Toast is a line from Margot Elena! Packed in a convenient tube, you can always bring this creme anywhere for immediate dry hand relief.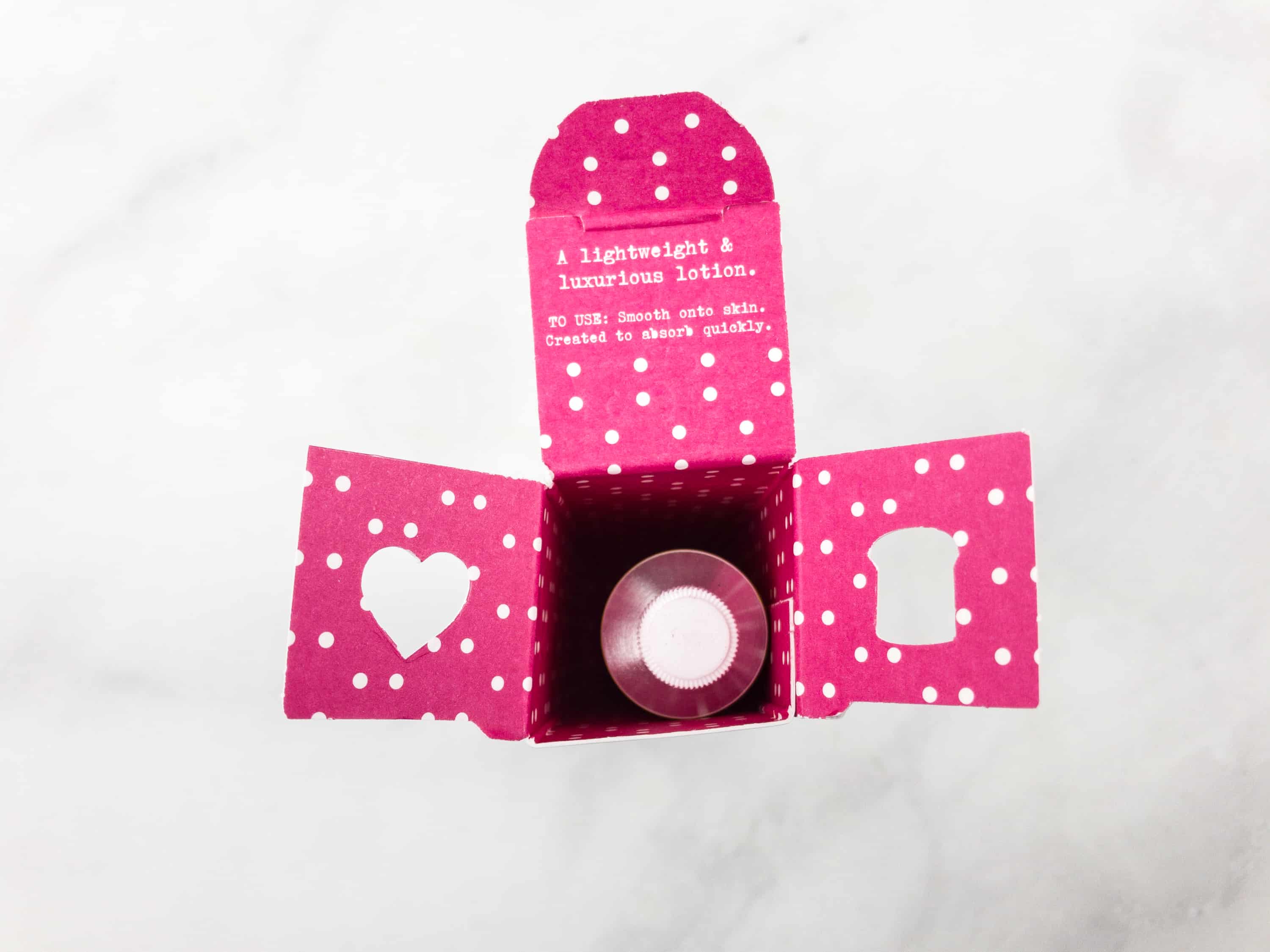 It's a luxurious lotion that is easily absorbed by the skin. I love that it doesn't leave my hands feeling sticky or greasy!
It truly hydrates the skin, leaving it moisturized and healthy-looking, and leaves a pleasant smell too.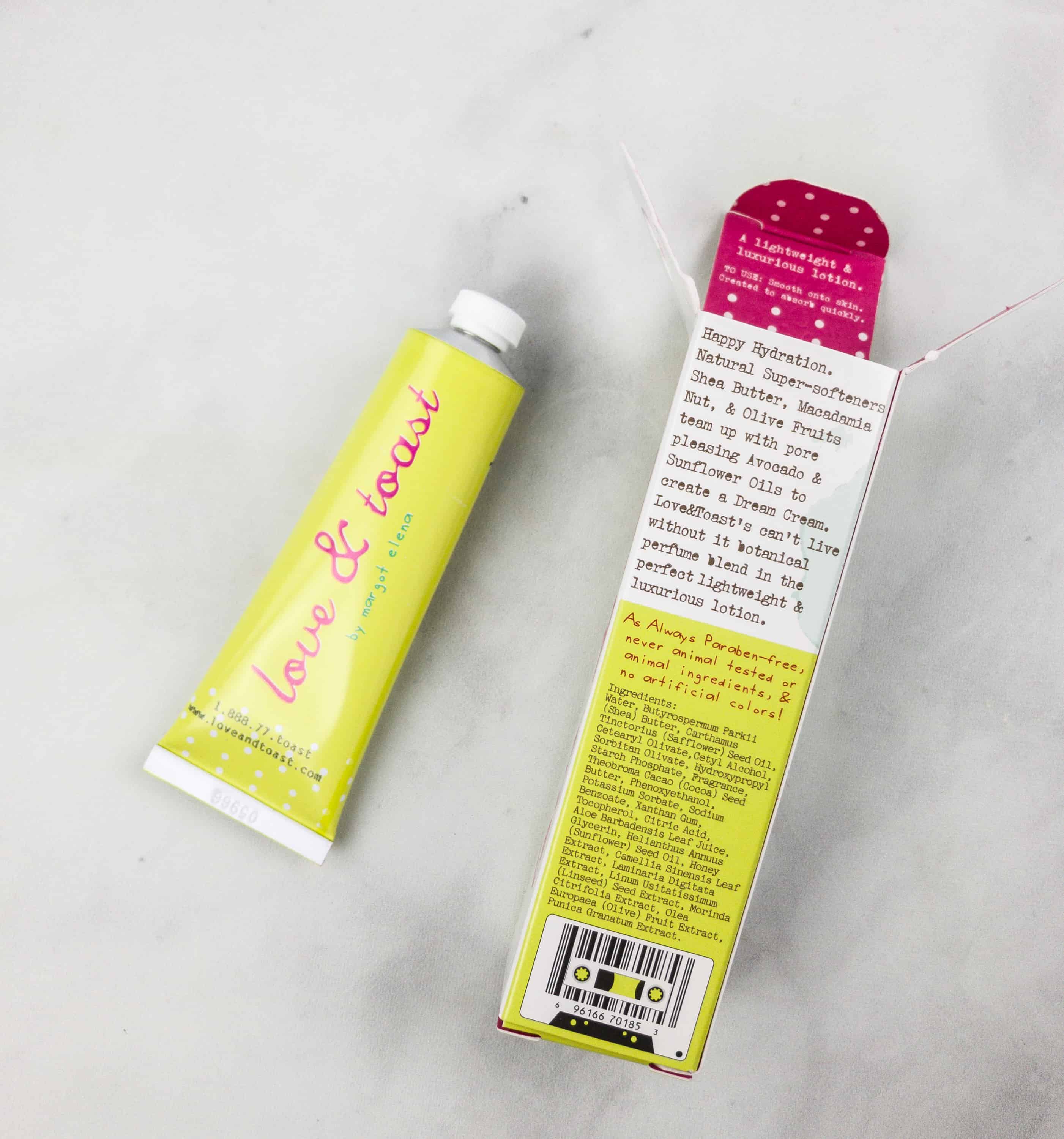 The hand cream contains shea butter, macadamia and olive fruits that really softens the hands. Such a delight to use!
Busy moms deserve all these treats! The March box is a great combination of skin care products and cosmetics, and they even included a festive box of sweets that I got to share with my kids. I love the tint and the hand cream because both are so useful! Between that and the Paddywax candle, I thought this little box was just about perfect. Once again, this subscription didn't let me down – it had a great value and a cohesive high-quality curation! 'Til next month, Mommy Mailbox!
What do you think of Mommy Mailbox for this month?!