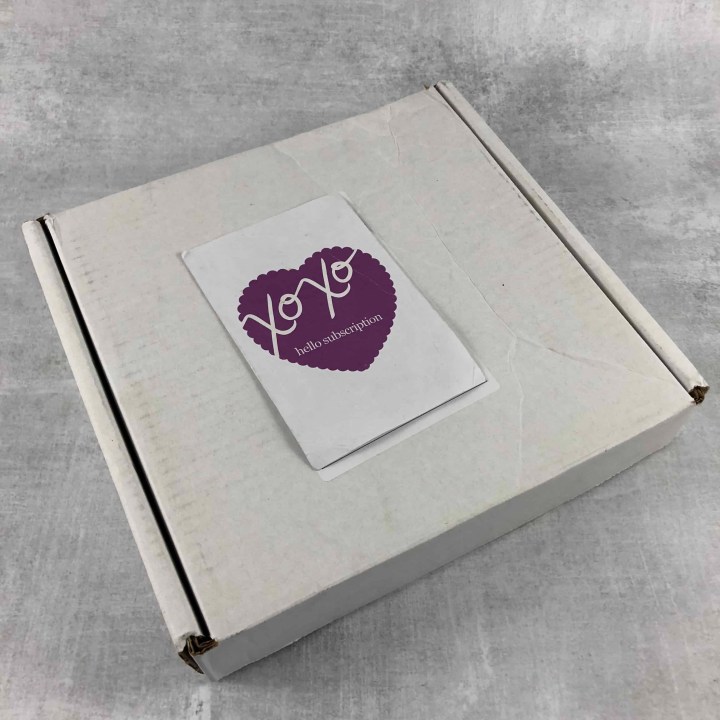 Lucha Loot is a monthly subscription box devoted to all things Lucha Libre! Lucha Loot is committed to officially licensed 100% items with Lucha Libre collectibles including DVDs, magazines, posters, art and more, plus lucha masks, all with royalties paid to or purchased directly from luchadores.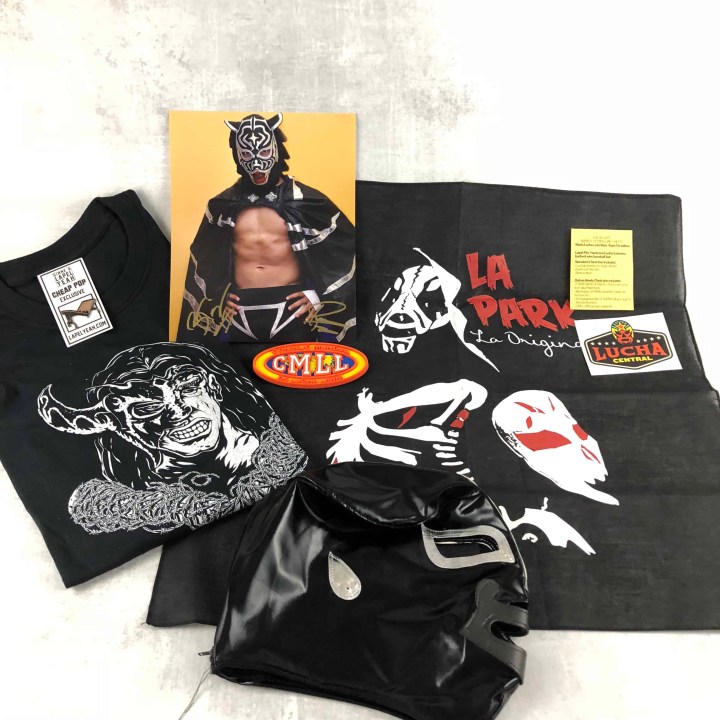 T-shirt, autographed picture, mask and more! There is a lot of loot packed into this treasure box. There are two sizes of Lucha Loot – the Lucha Loot Standard Chest ($19.95 + $8 shipping), and the Lucha Loot Deluxe Booty Chest ($29.95 + $8 shipping).
DEAL: Save 10% on your first box! Use coupon code TRYLL.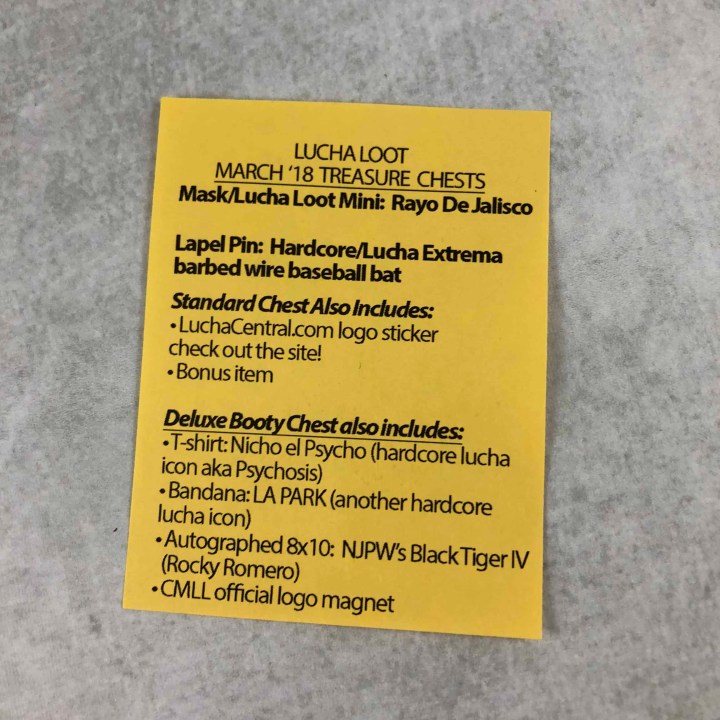 The description sheet provides a list of the items. Here, you will see there are now more options to get the exclusive items from Lucha Loot. I am reviewing the Deluxe Crate.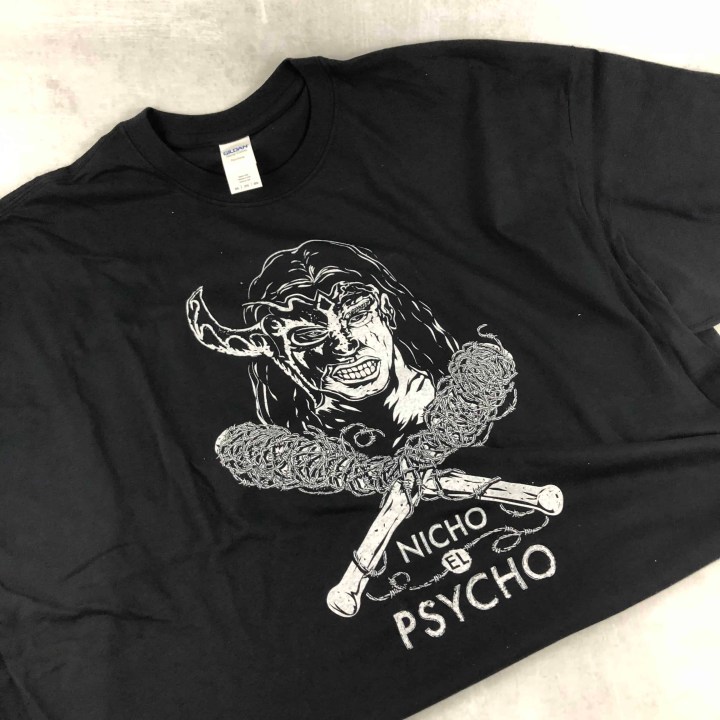 Nicho El Psycho T-Shirt – This is great looking t-shirt and I like how Lucha Loot features awesome luchadores from around the world.
Here is a closer look at the design.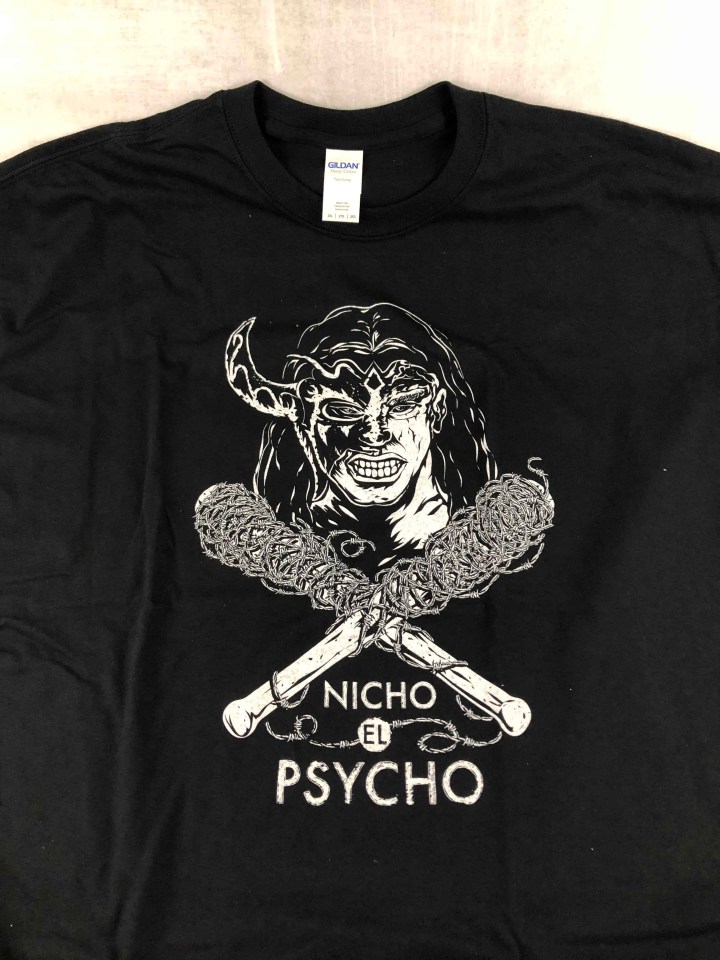 Here is a more full look at the t-shirt.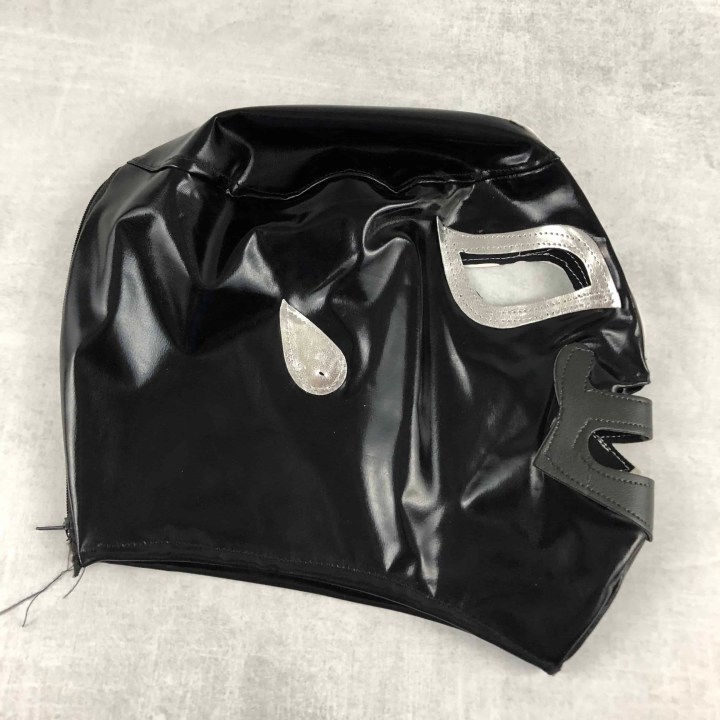 Rayo de Jallisco Wrestling Mask – Receiving a wrestling mask featuring one of the greats from around the world is a great reason to get this box.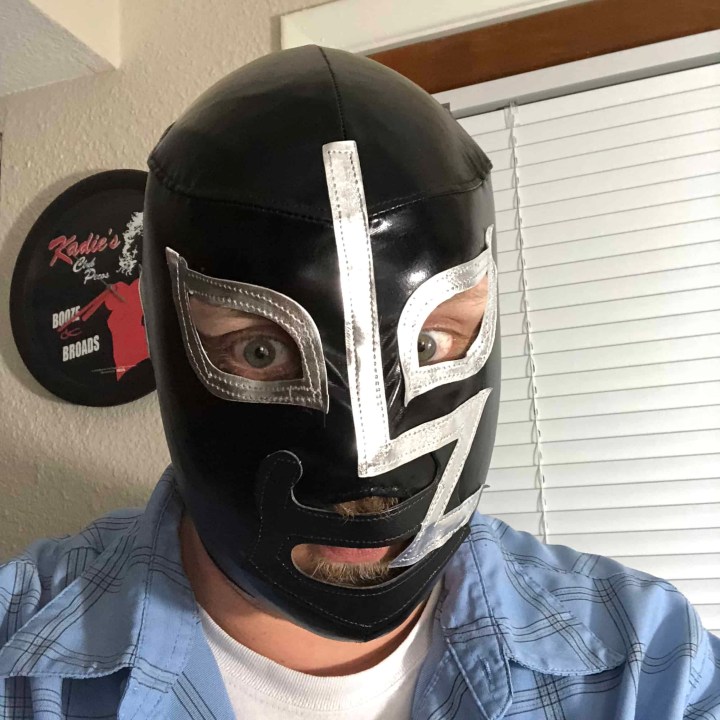 How do I look?
Broken Table Pin. Tables are some of the best weapons in pro wrestling. It's fitting that one has made its way to an enamel pin.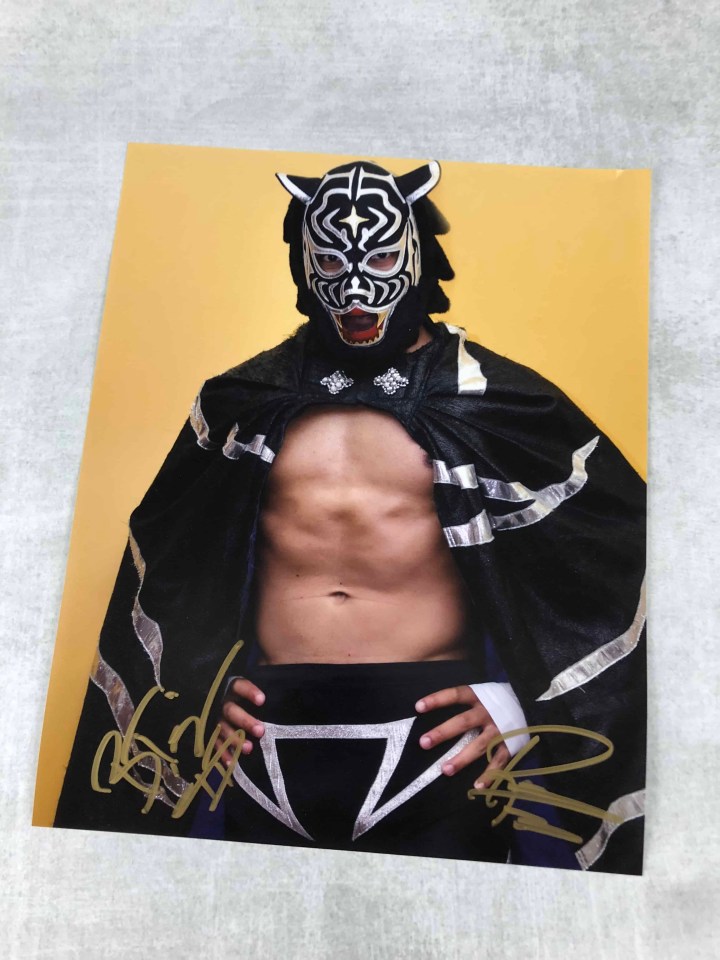 Black Tiger IV(Rocky Romero) Autographed 8×10. Lucha Loot is incredible with the way they include autographed items from some of the greatest in Lucha Libre today.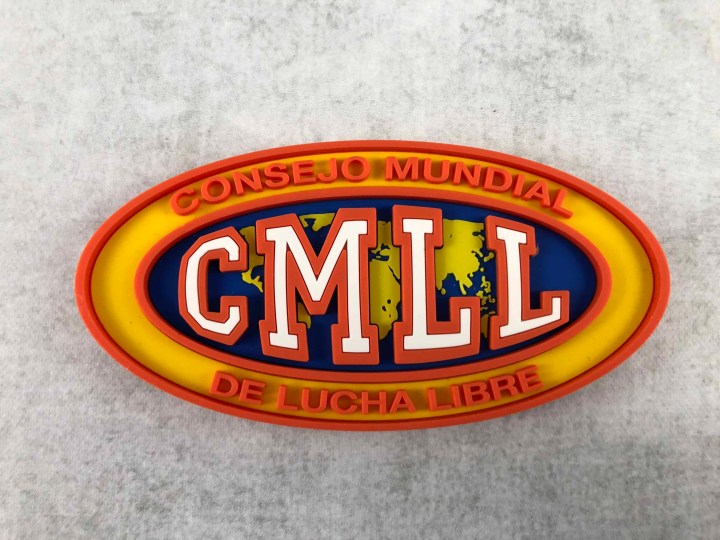 CMLL Magnet. This is a thick magnet and has a great use of color.  I like how bright it is.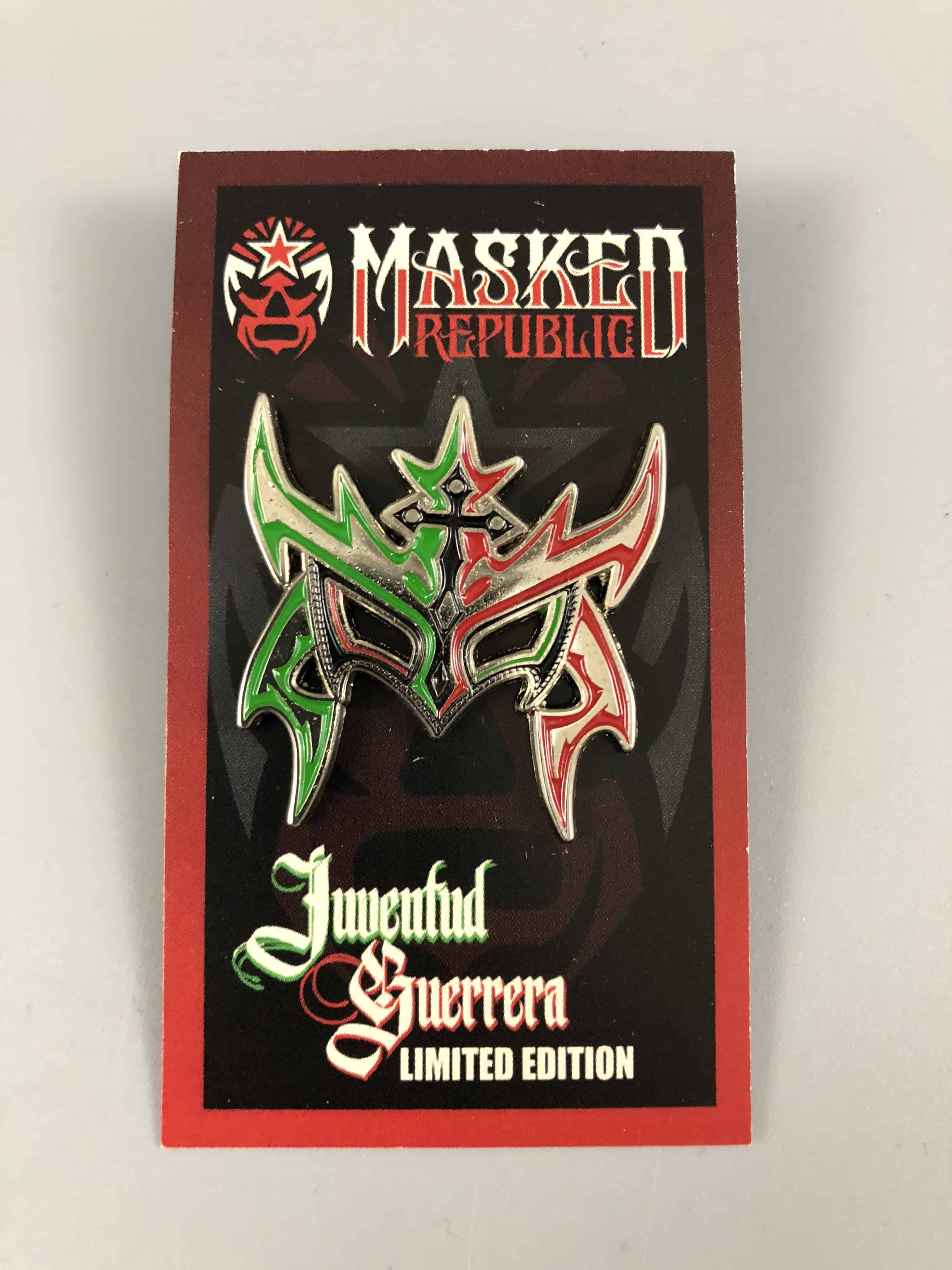 Lucha Central Sticker – This is another great logo! I need to figure out an awesome place to put it!
This is easily one of my favorite subscription boxes. There is a wonderful variety of items which is something I definitely love about this box. I'm looking forward to seeing what Lucha Loot has in store for the upcoming months!
What's your favorite loot this month?