Loot Tees is one of the Loot Wear collections of monthly subscriptions from Loot Crate with exclusive geek and gamer premium wearable accessories with a monthly theme. Loot Tees is their t-shirt subscription. From size small to 3XL for Women and 5XL for Men for just $8.99 per month – shirts for adult geeks of all sizes. See our Loot Wear reviews for photos of the other subscriptions!
DEAL: Save 15% on Loot Wear subscriptions when you use this link and coupon code HELLOSUBSCRIPTION15. [Does not apply to Wizardry Wear] Get $3 off your first month with coupon code SAVE3. [Not valid on Undies]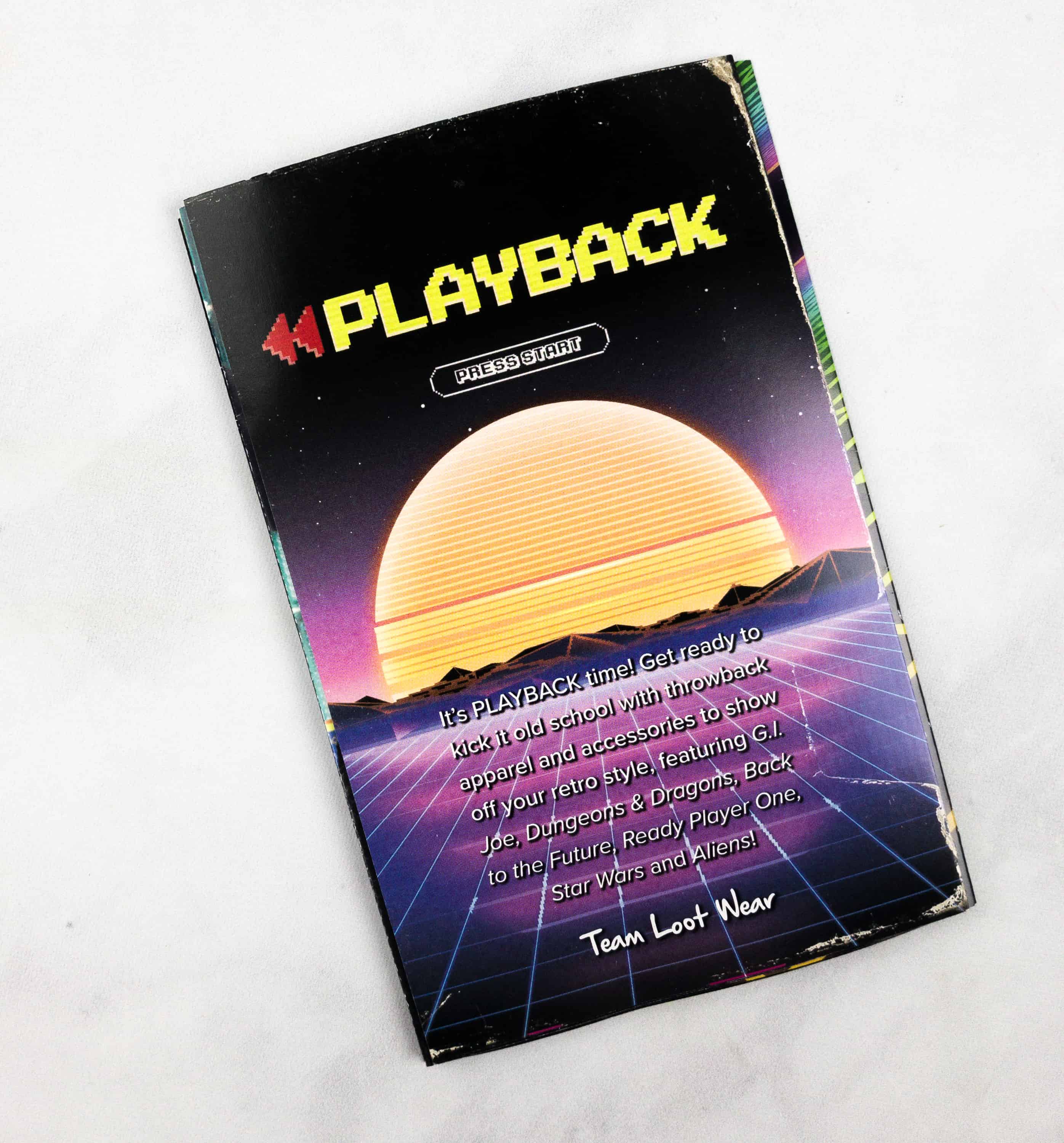 The theme for the March 2018 Loot Tees was PLAYBACK!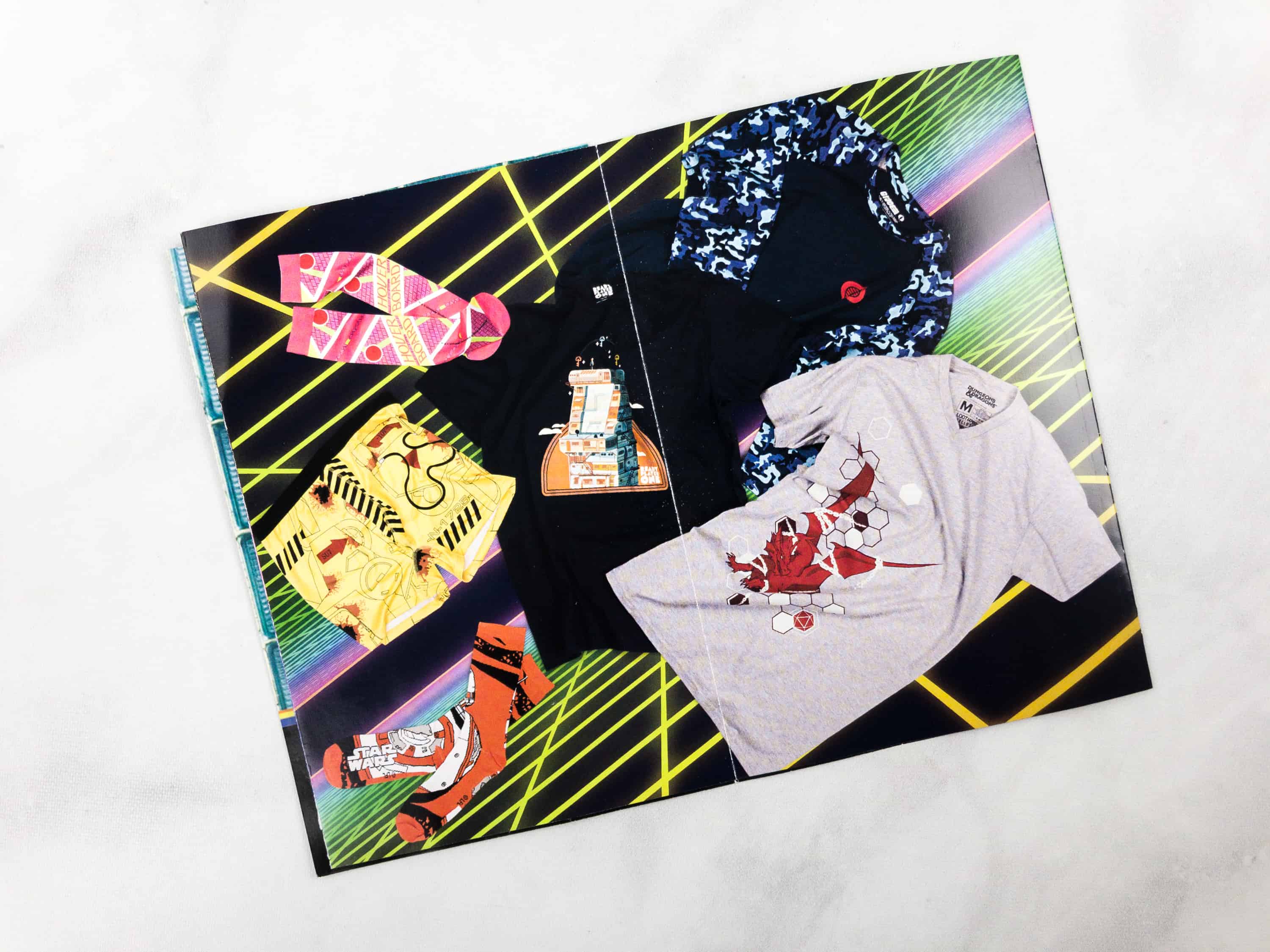 The information card shows all the items over all the Loot Wear subscriptions.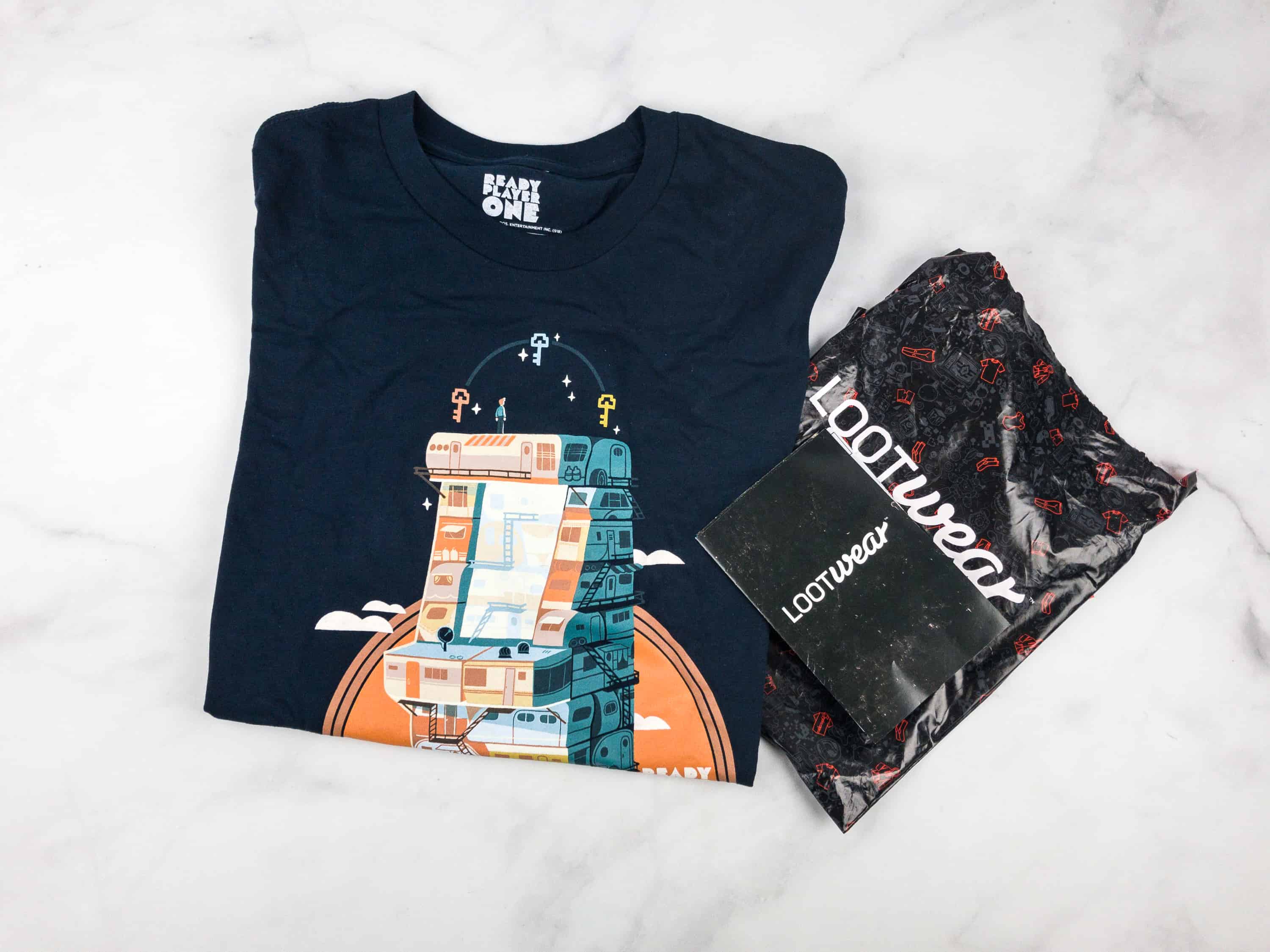 Ready Player One T-Shirt. This month's shirt is all about Ready Player One, a dystopian science fiction novel turned Steven Spielberg film. An obvious choice, especially since Loot Crate has been repping this novel from the start (it was shipped in the February 2015 core crate!).
In the year 2045, reality is an ugly place. The only time teenage Wade Watts really feels alive is when he's jacked into the virtual utopia known as the OASIS. Wade's devoted his life to studying the puzzles hidden within this world's digital confines, puzzles that are based on their creator's obsession with the pop culture of decades past and that promise massive power and fortune to whoever can unlock them. When Wade stumbles upon the first clue, he finds himself beset by players willing to kill to take this ultimate prize. The race is on, and if Wade's going to survive, he'll have to win—and confront the real world he's always been so desperate to escape.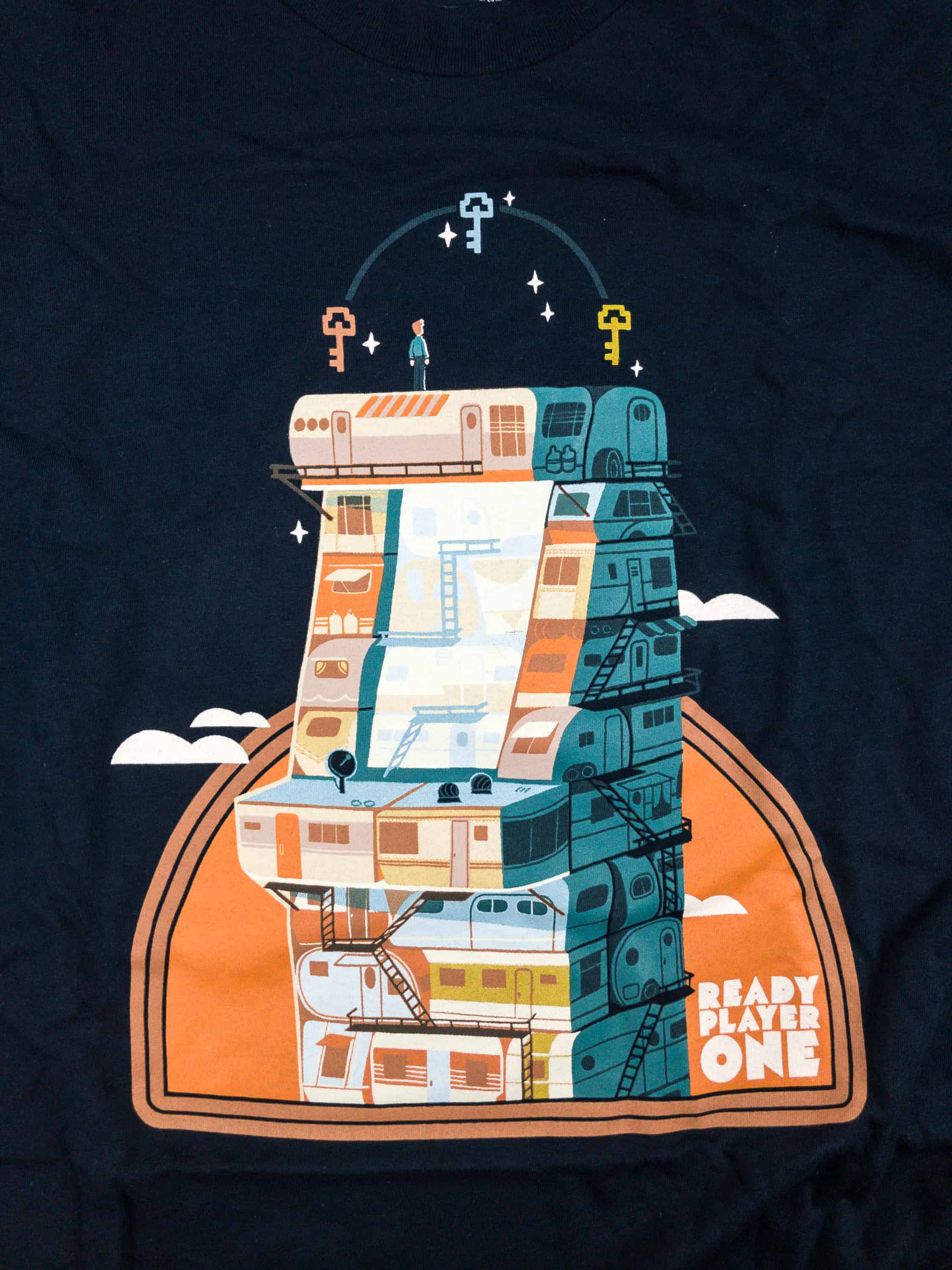 The print is an artwork by Glen Brogan and it features Wade Watts on top of an arcade machine. He's looking to choose one of the three keys that will bring up either an amazing fortune or unwanted disaster.
Loot Wearable always features high-quality and licensed wearable for geeks. This month's package came right in time – Ready Player One was just released in theaters and this tee would be the best thing to wear to a screening! Finally – a shirt that shows up on time to wear it to my first viewing!
The price for these tees is great, especially in one of the Loot Wear bundles or on an annual subscription ($9.99 per shirt shipped!). If you are a shirt lover and can't get enough fandom tees, I highly recommend this subscription.
What do you think about this month's tee?