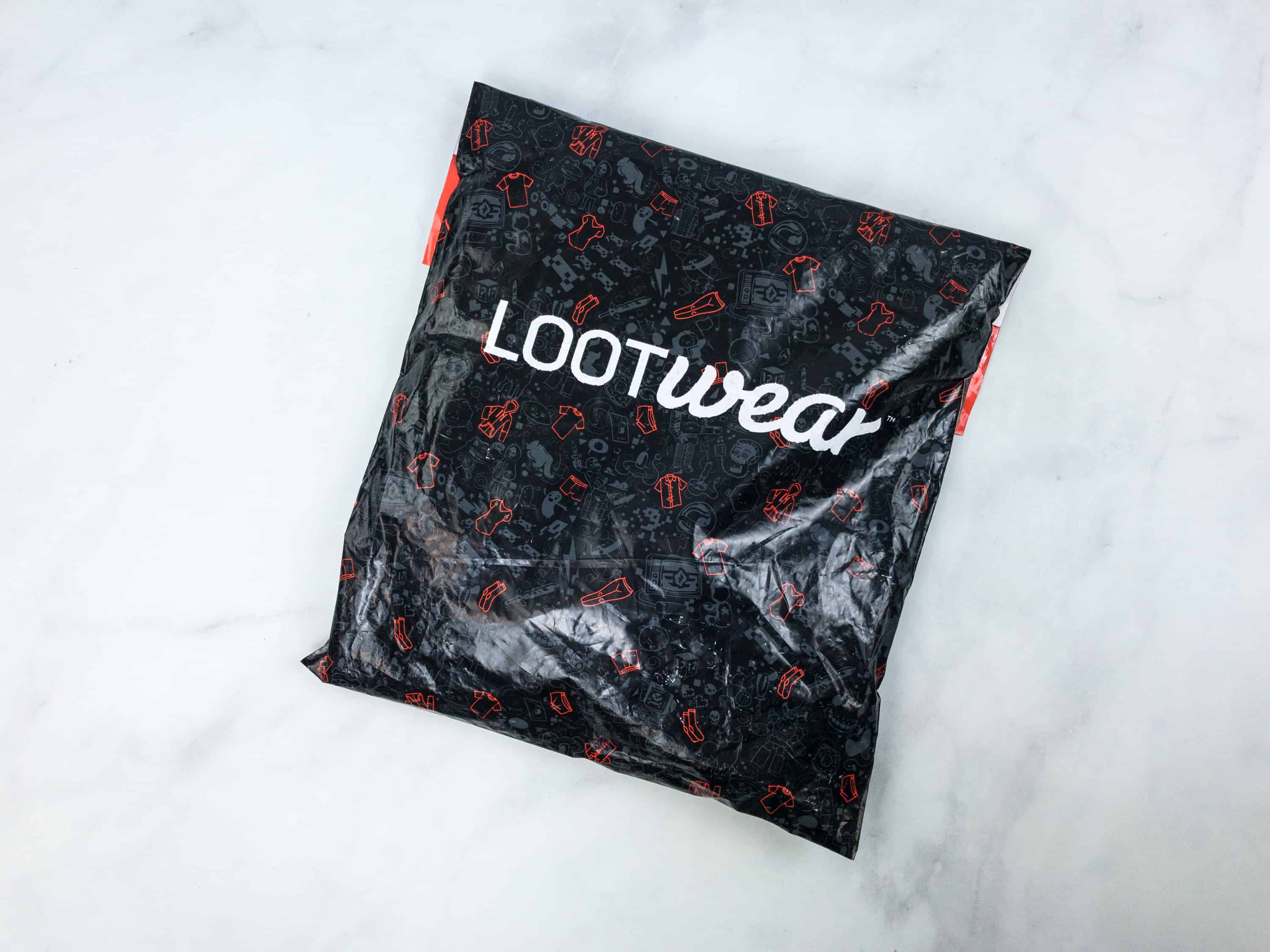 Loot Socks is one of the Loot Wear collections of monthly subscriptions from Loot Crate with exclusive geek and gamer premium wearable accessories with a monthly theme. Every month you'll get 2 pairs of epic geeky socks for $9.99 per month (or less with a longer subscription)!
You can also bundle the wearable and the socks for $20.99 or the new Risky Business (tee + undies + socks) bundle for $16.99! See our Loot Wear reviews for photos of the other subscriptions!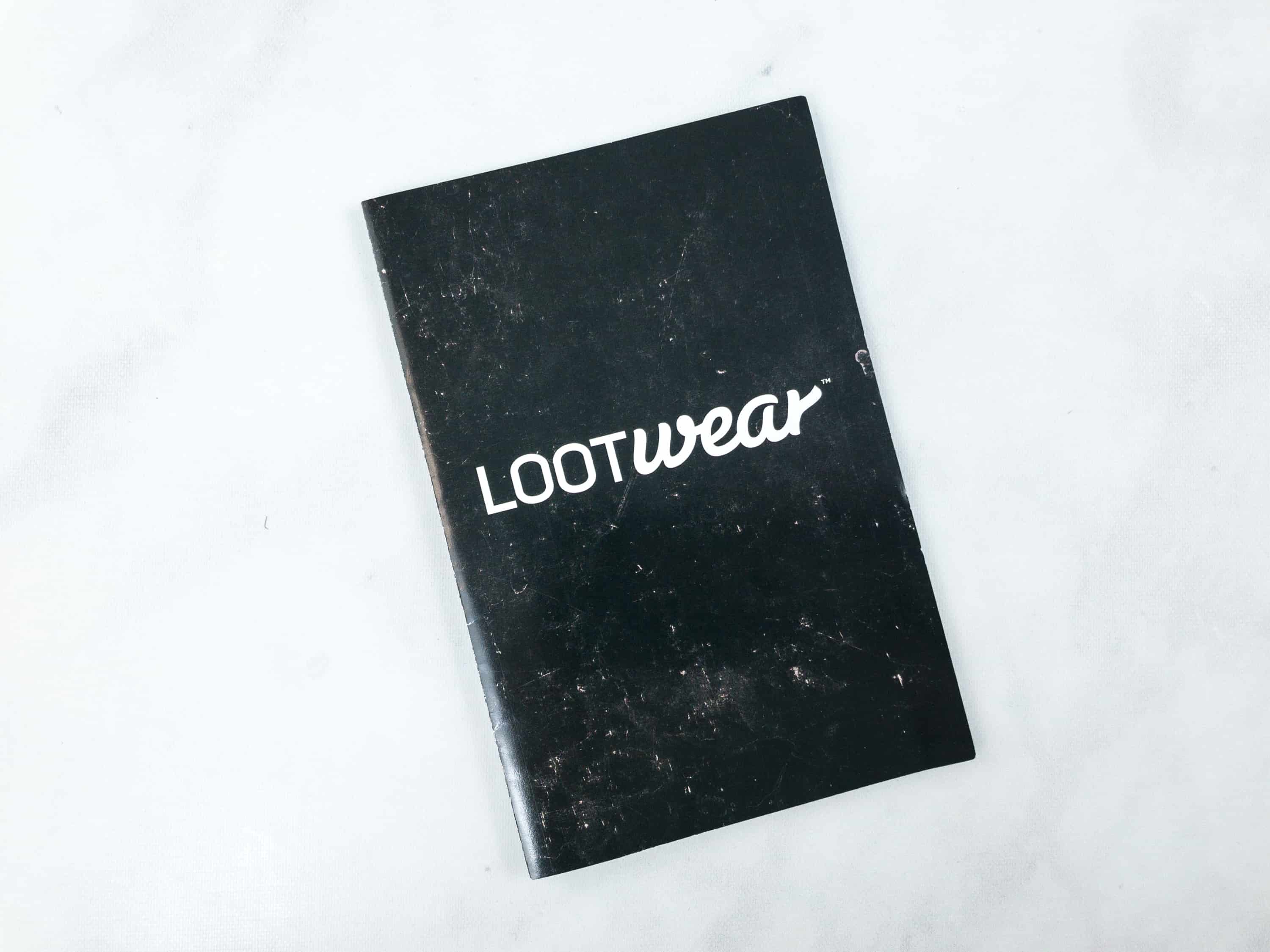 The theme for the February 2018 Loot Socks was PLAYBACK!
TIP – check the theme monthly and skip for the month if you're not interested!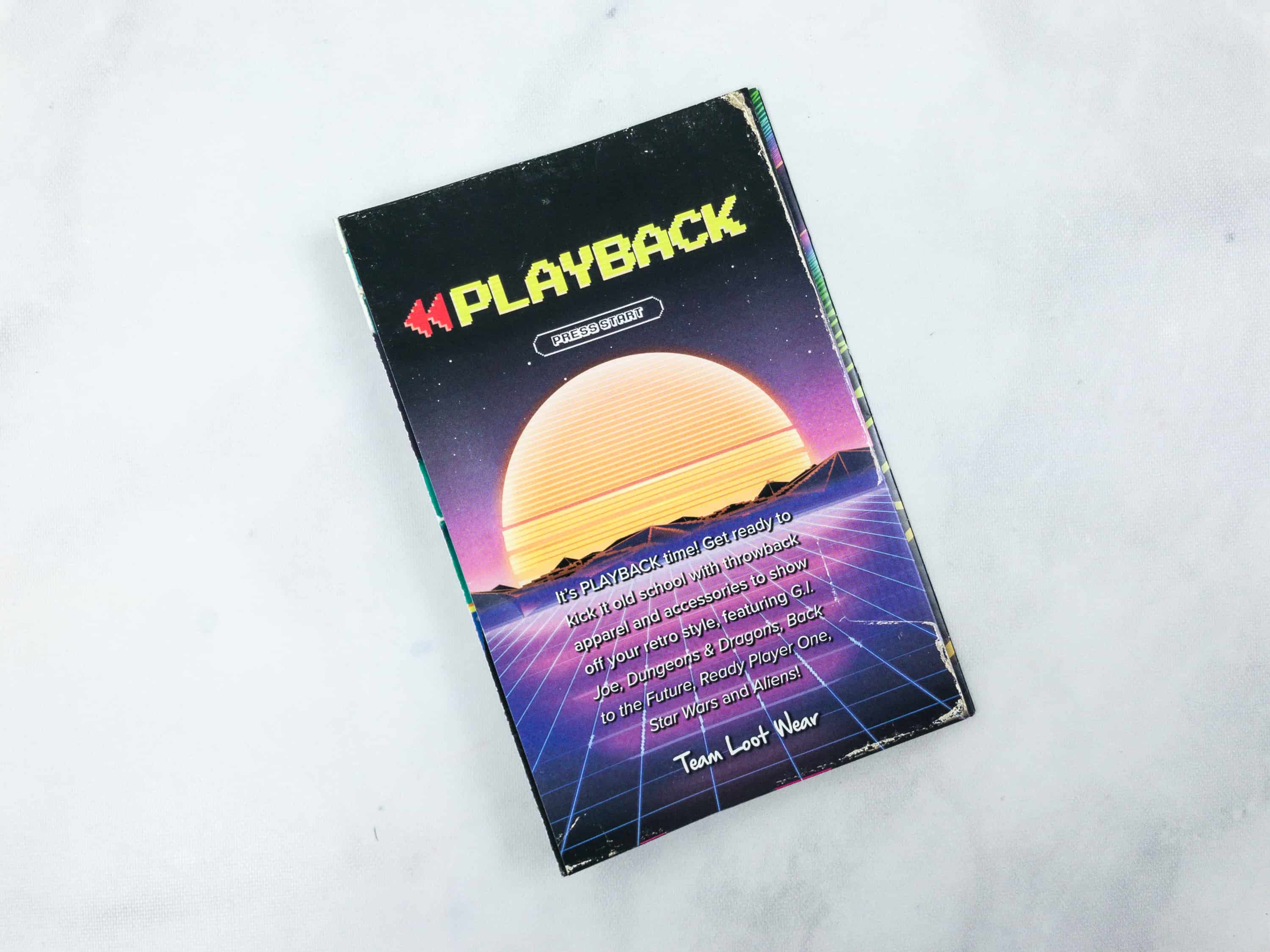 DEAL: Save 15% on Loot Wear subscriptions when you use this link and coupon code HELLOSUBSCRIPTION15. [Does not apply to Wizardry Wear] Get $3 off your first month with coupon code SAVE3. [Not valid on Undies]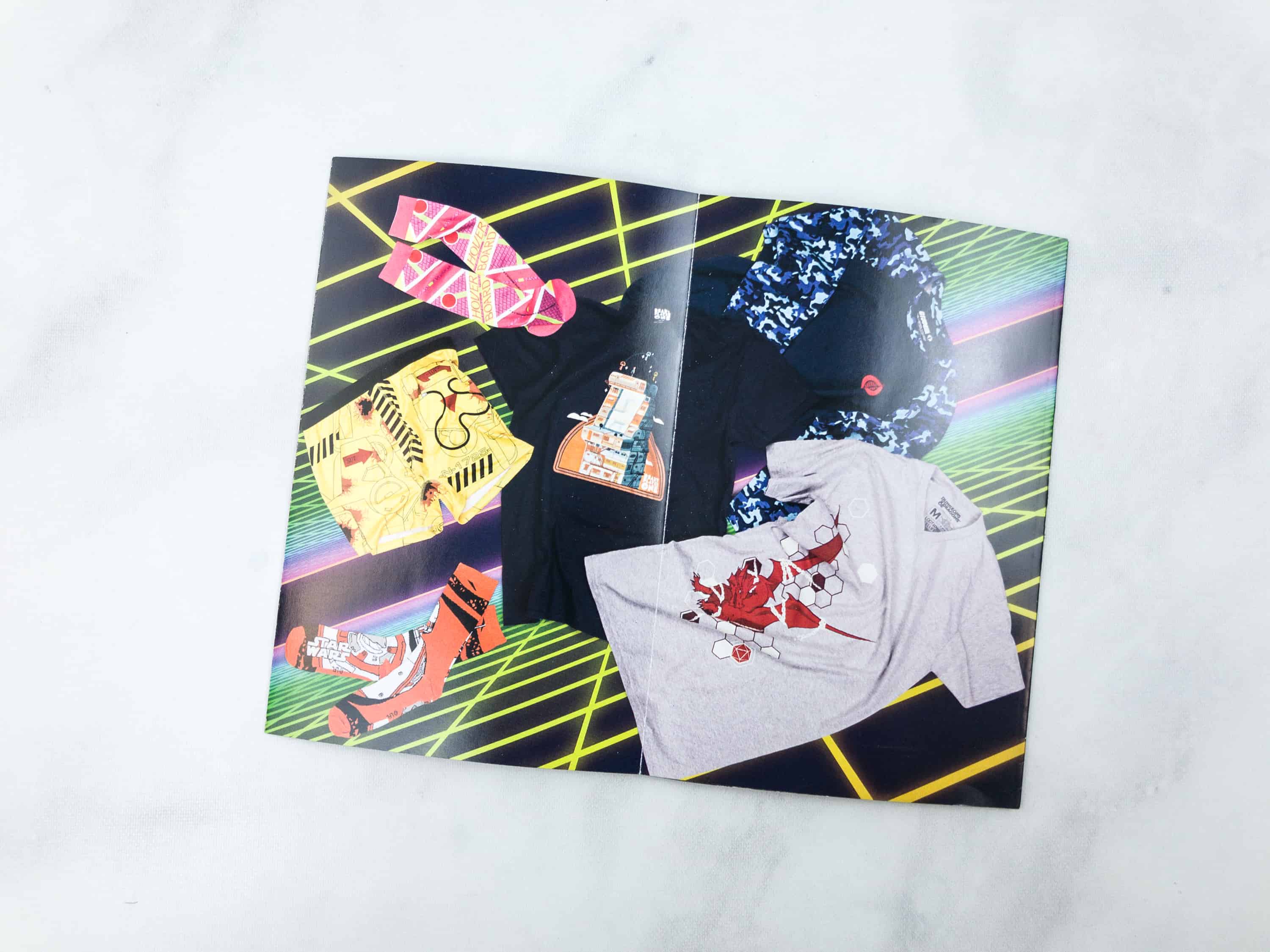 The information card shows all the items over all the Loot Wear subscriptions.
Month to month, the $9.99 price is great for 2 pairs of socks. It drops to $8.49 for both on a one year plan – and you can now skip months you're not interested in!
Aside from socks, the subscription also provides other wearables like tops, tees and even underwear!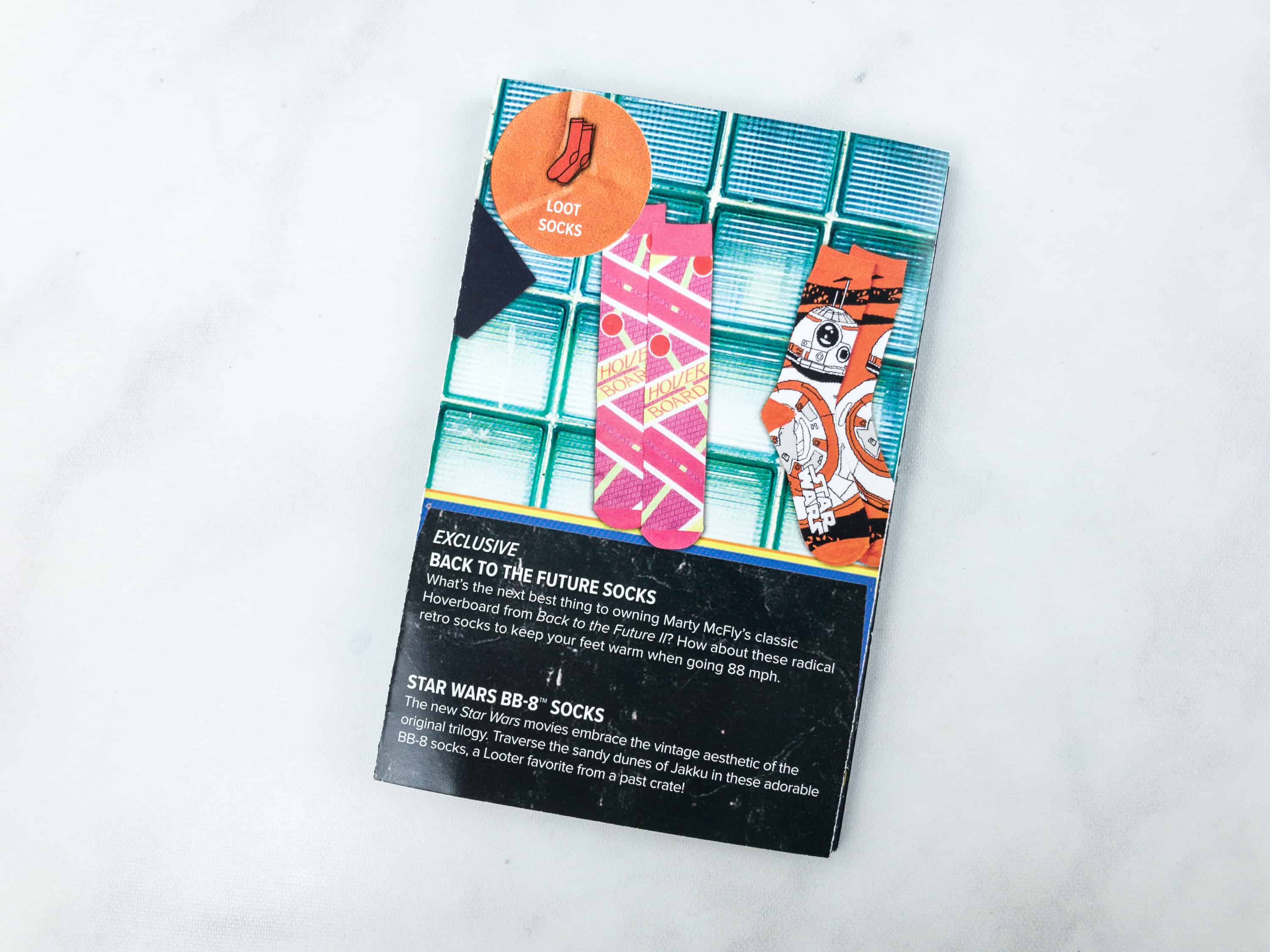 This month, we got a pair from Back to the Future and Star Wars, and both are exclusively designed!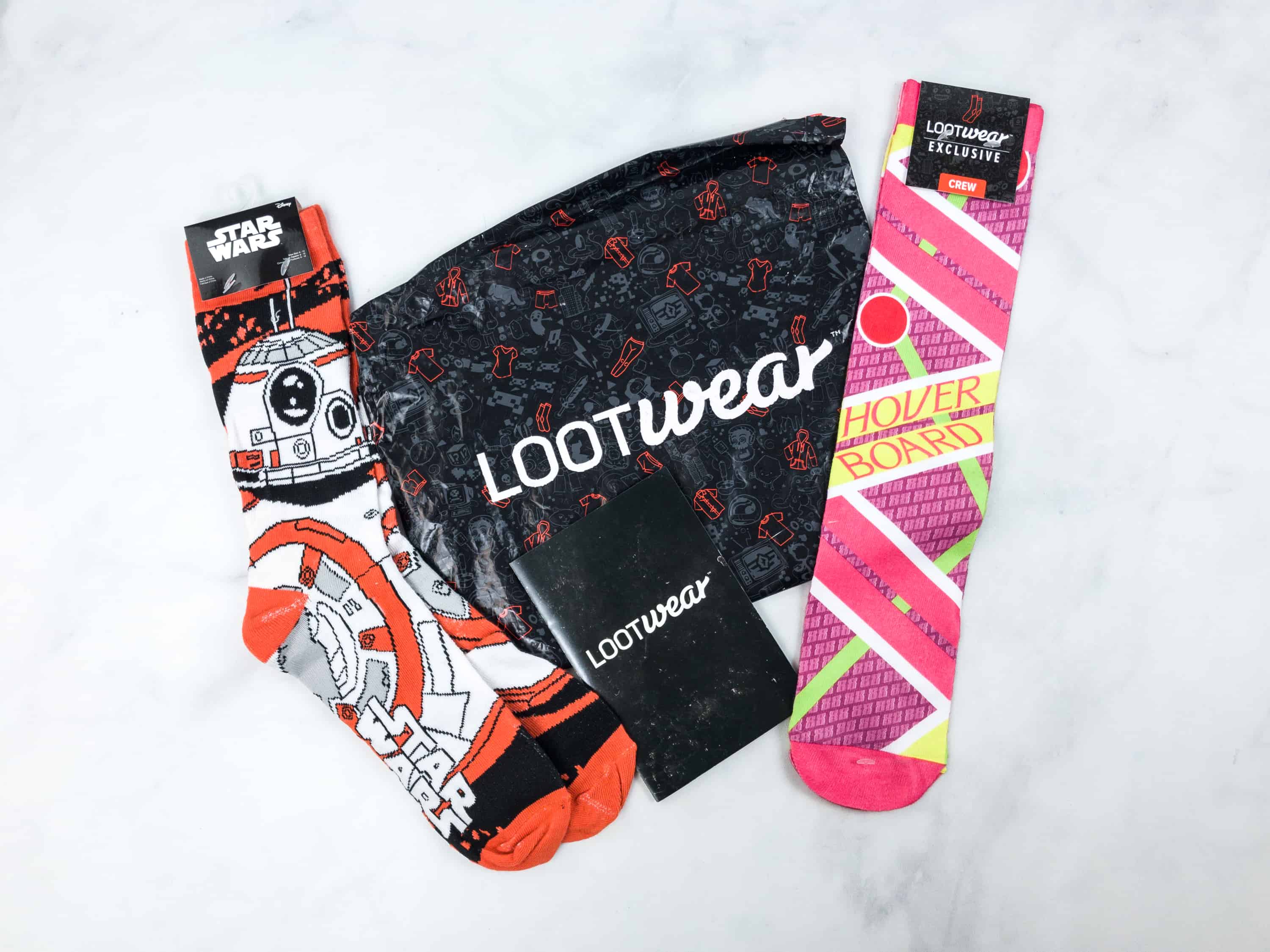 All the goodies for this month!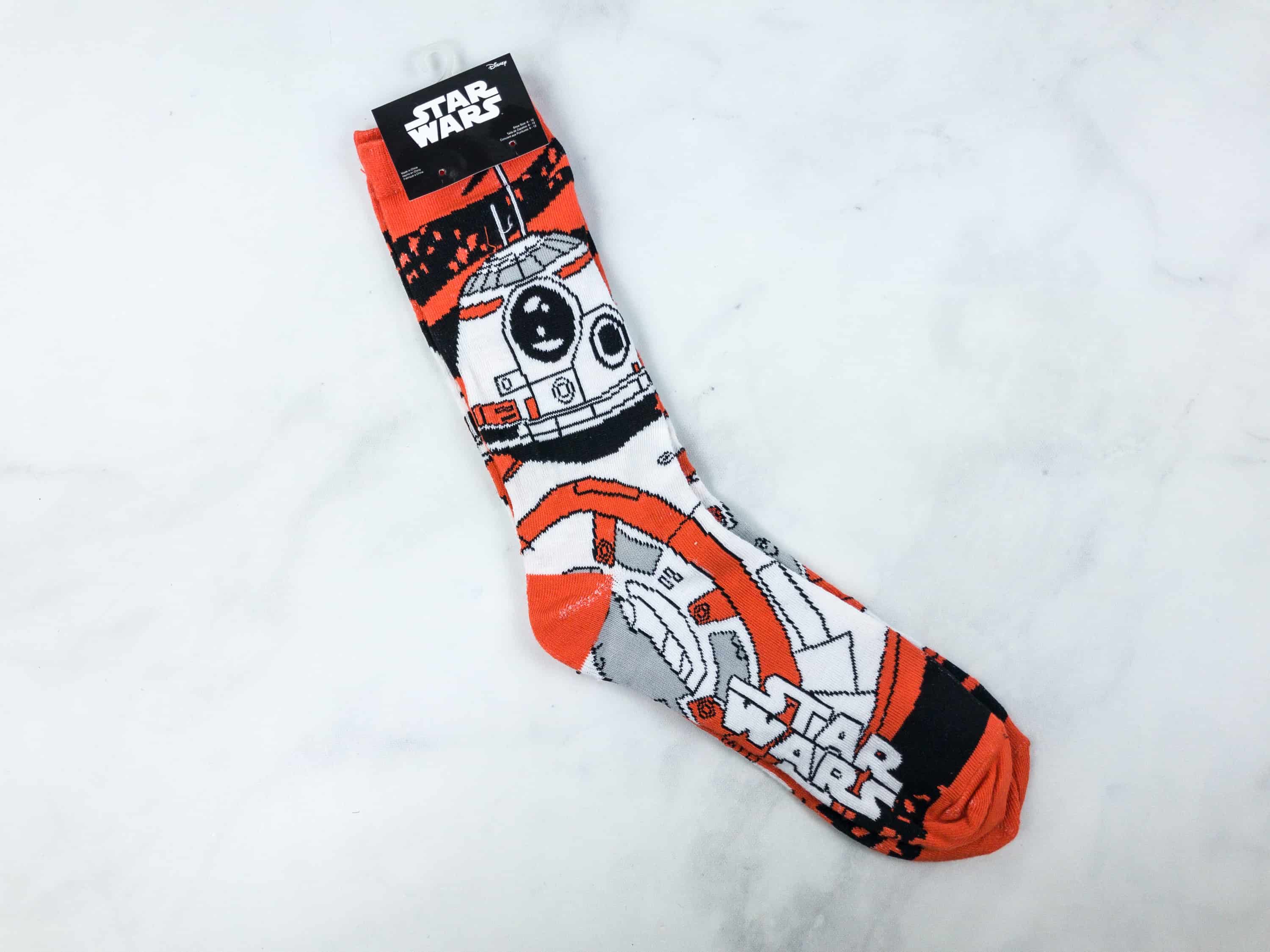 Star Wars BB-8 Socks. I don't know why Loot Crate keeps on sending us these BB-8 socks over and over again. I already got this pair from past subscriptions, and even as a bonus for an item delay. I think this is our fourth pair. On the plus side, all of my children can now have their own pair!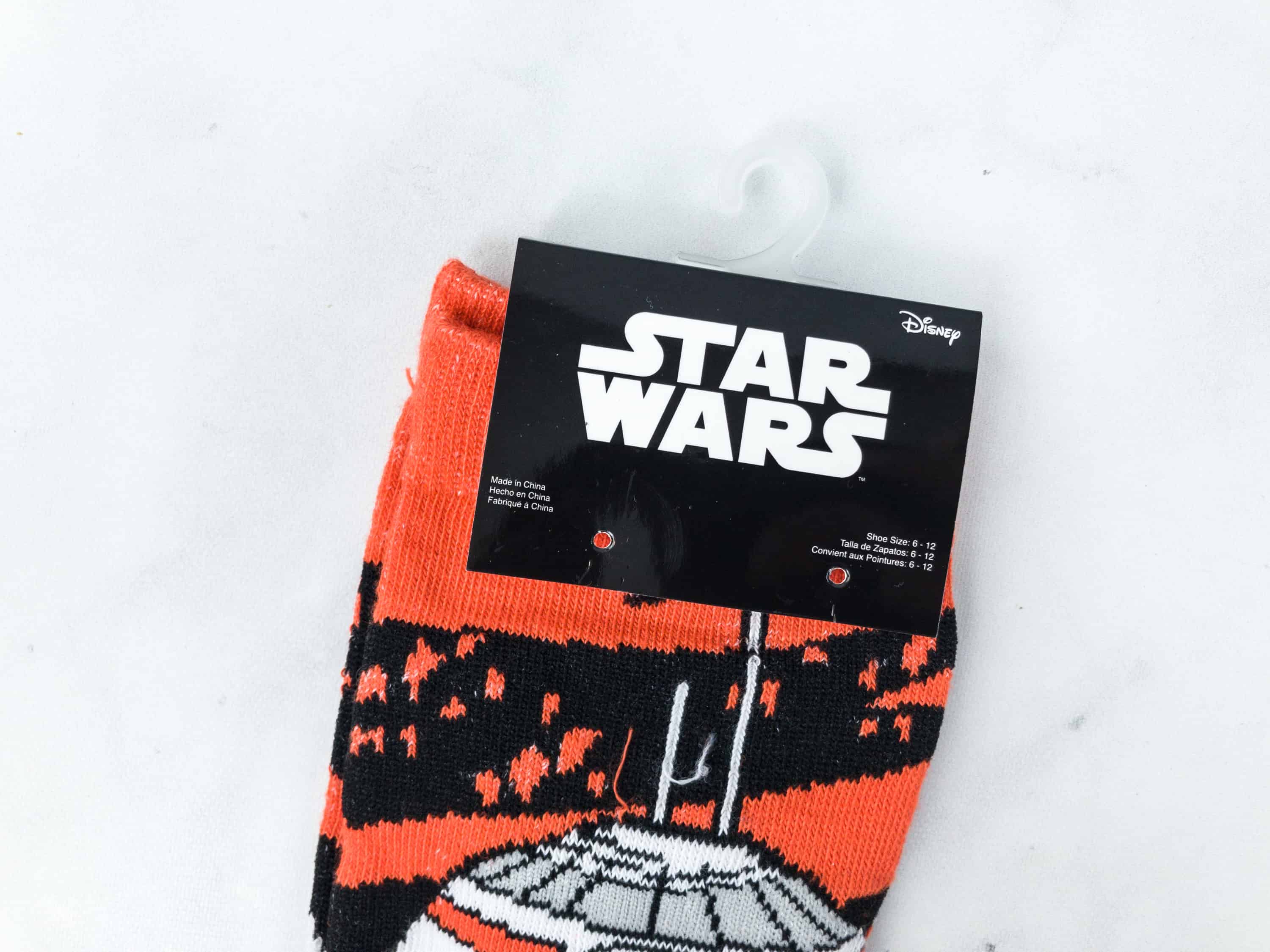 It's still the same comfy and soft pair of socks that feature BB-8, a BB-series astromech droid who operated approximately thirty years after the Battle of Endor.
The socks are made of 97% polyester and 3% spandex.
We love Star Wars and BB-8, but this is just disappointing.
Back To The Future Socks. Back to the Future is a classic fantasy sci-fi film about a guy who accidentally gets to time travel. It's definitely one of my favorites, so despite the disappointment with the first pair of socks, I still felt excited when I saw this rad pair.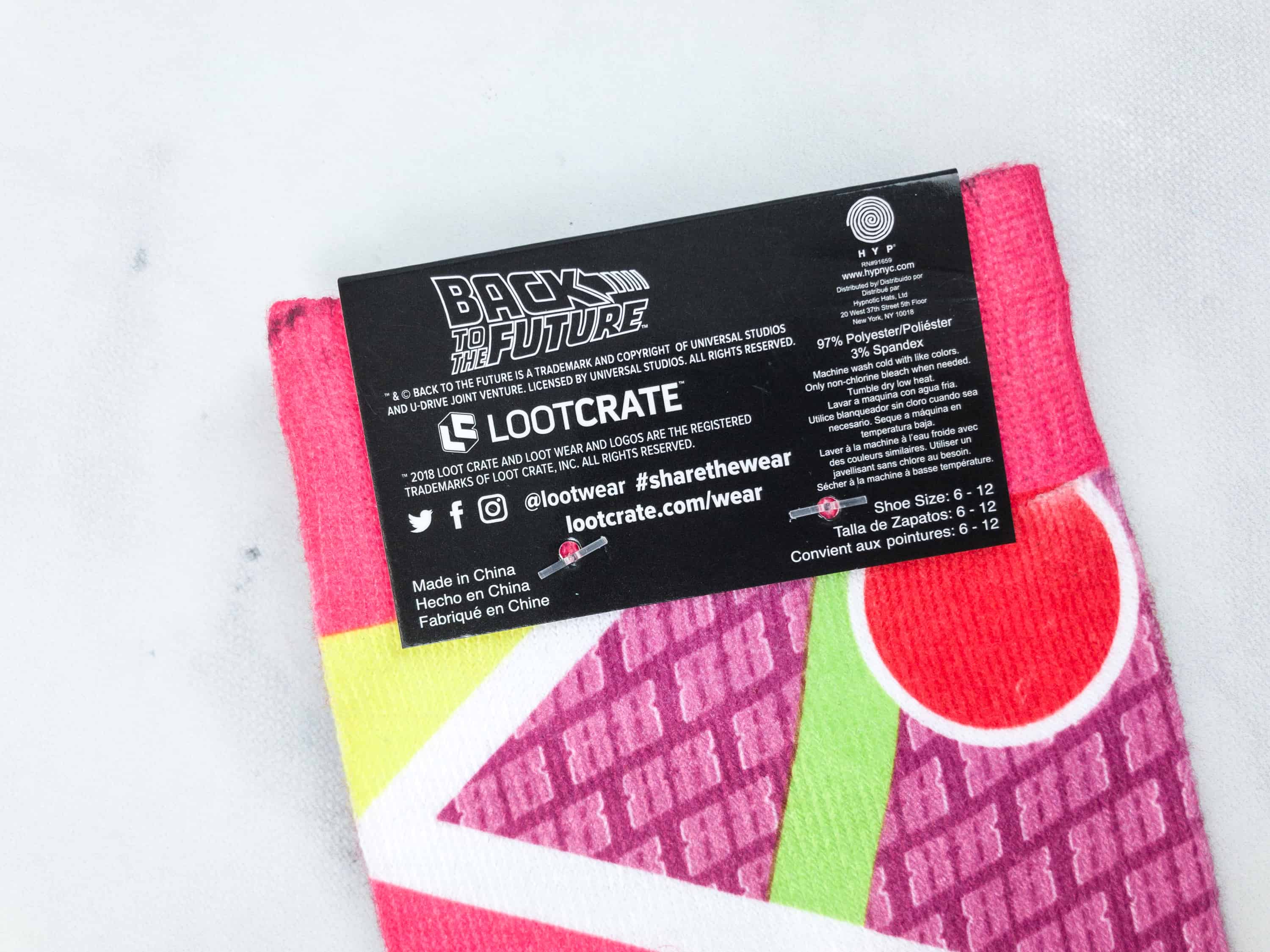 They're comfy and feels soft to the touch. Like most socks from Loot Crate, it's made with 97% polyester and 3% spandex.
The socks resemble Marty McFly's Mattel Hover Board from Back to the Future II. It's filled with patterns and colors so it looks busy, but I like it!
Loot Socks are always well-designed. They fit comfortably and they don't slide down when worn. However, getting the exact pair of BB-8 socks for the fourth time is quite frustrating. I do hope that this is the last time I get them in a Loot Crate subscription. At least the Back To The Future socks were on point and maybe the best pair ever. Setting aside the repeat item, Loot Socks is a fun way of collecting geeky socks for all ages!
What did you think of Loot Socks this month?