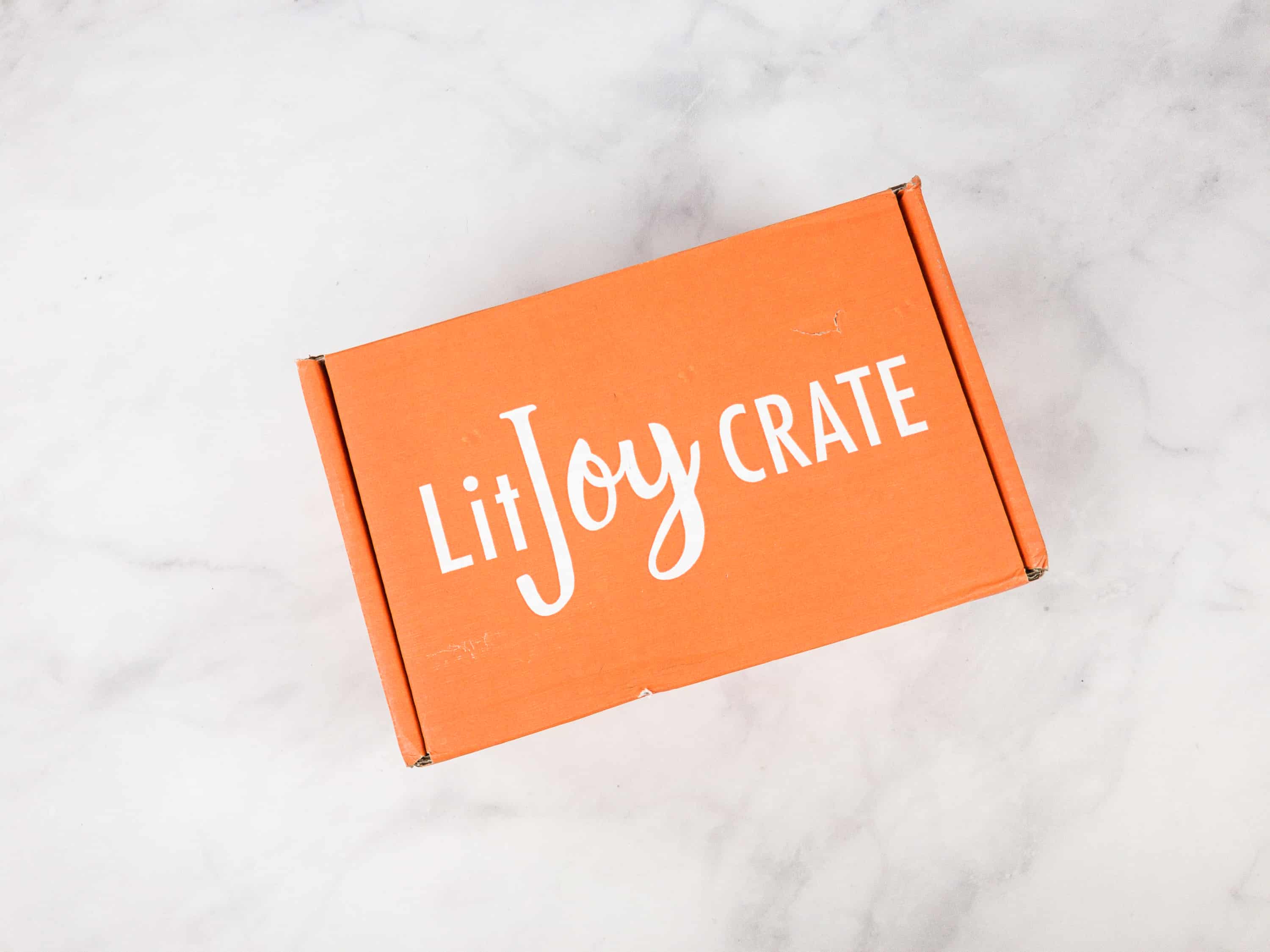 LitJoy Middle Grade Crate is a quarterly book subscription box for middle grade readers. For $34.99 you'll get two middle grade books plus 3-5 bookish items, all themed together.
DEAL: Save 10% with coupon code LITJOY10
LitJoy also offers a young adult (ages 16+) subscription for $29.99 each, and each box comes with a book and 2-4 book-themed items.
The theme this quarter is Ice Wolves.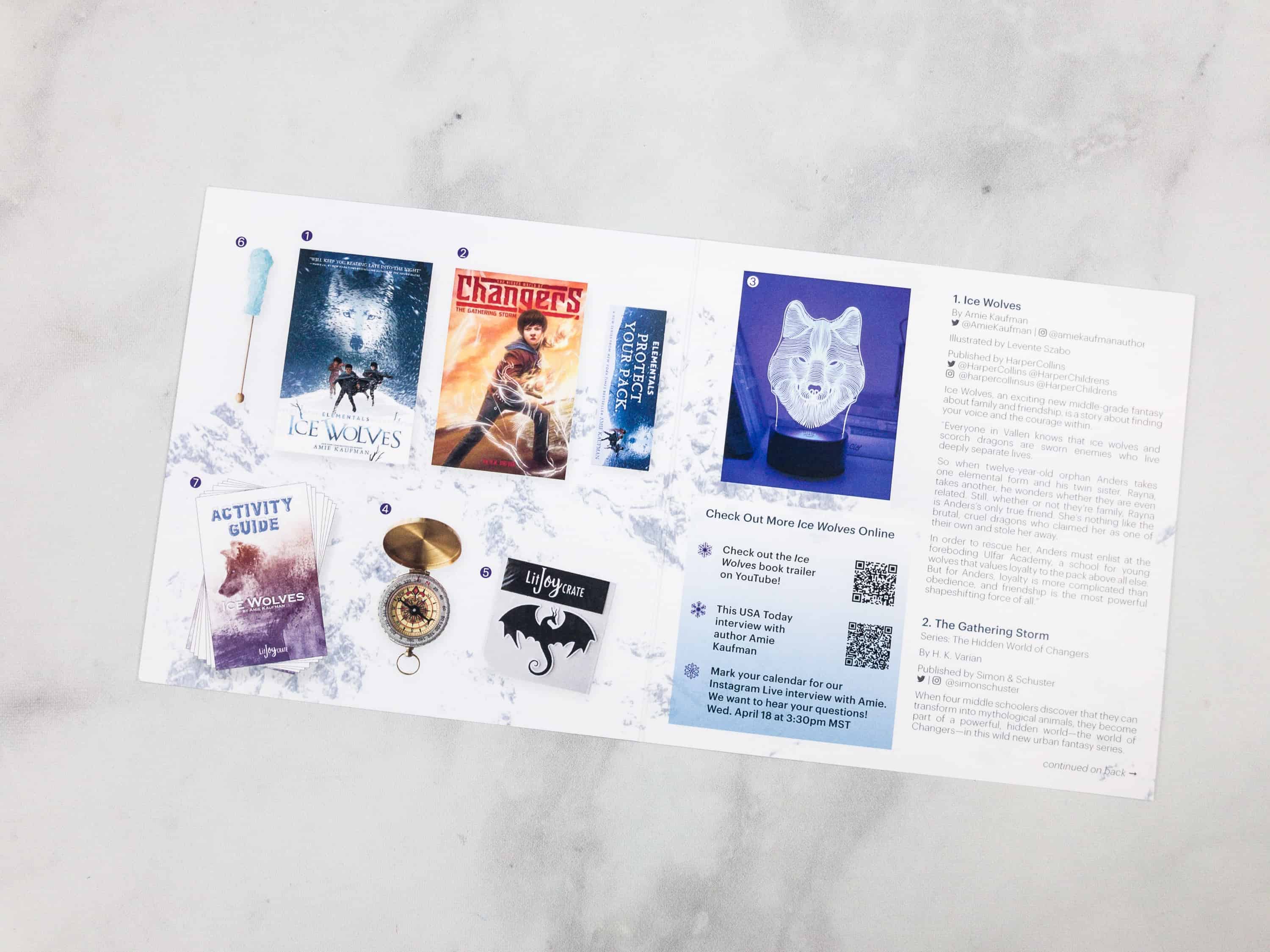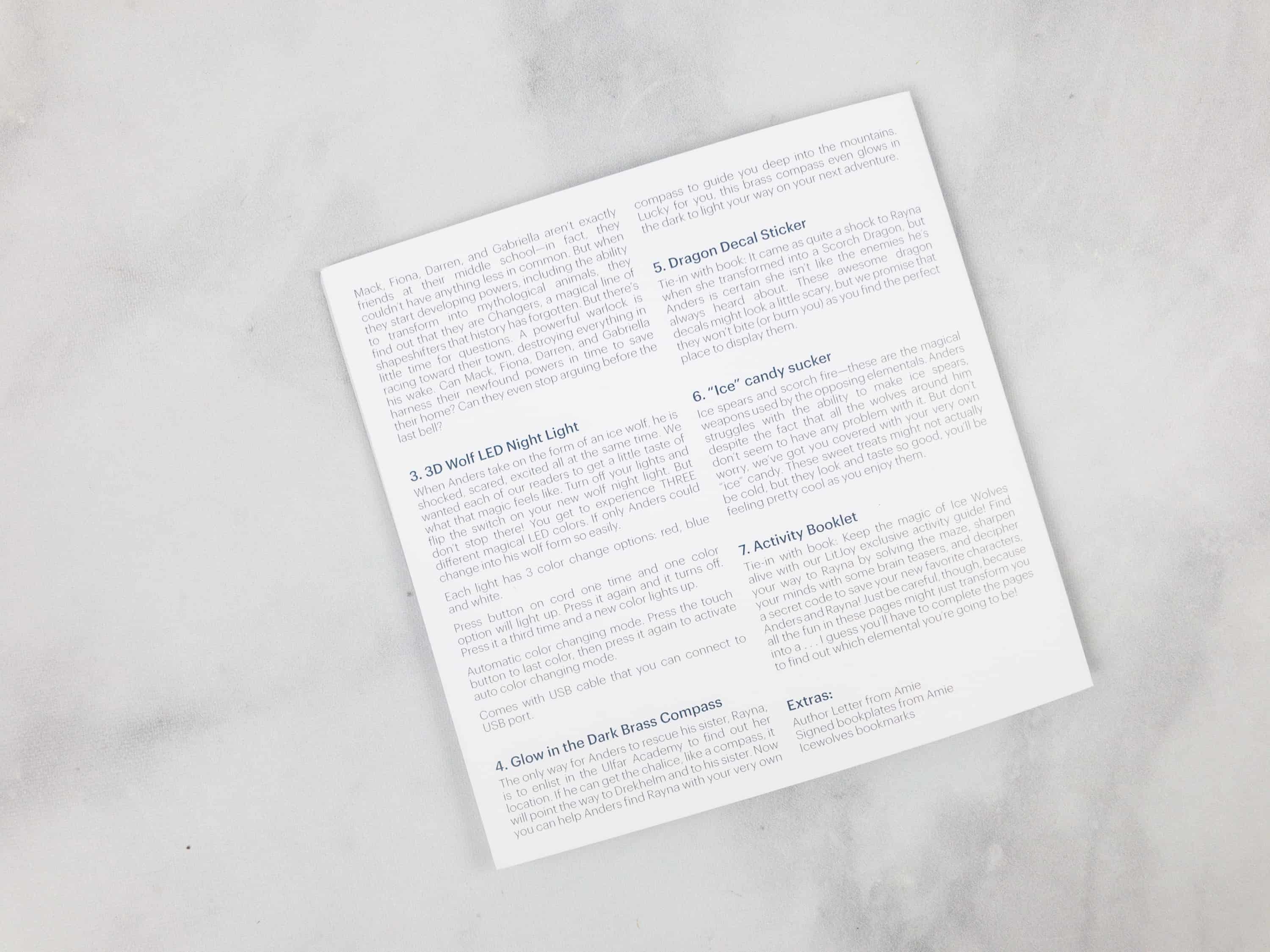 The information card comes with a list of all the items and filled with loot info.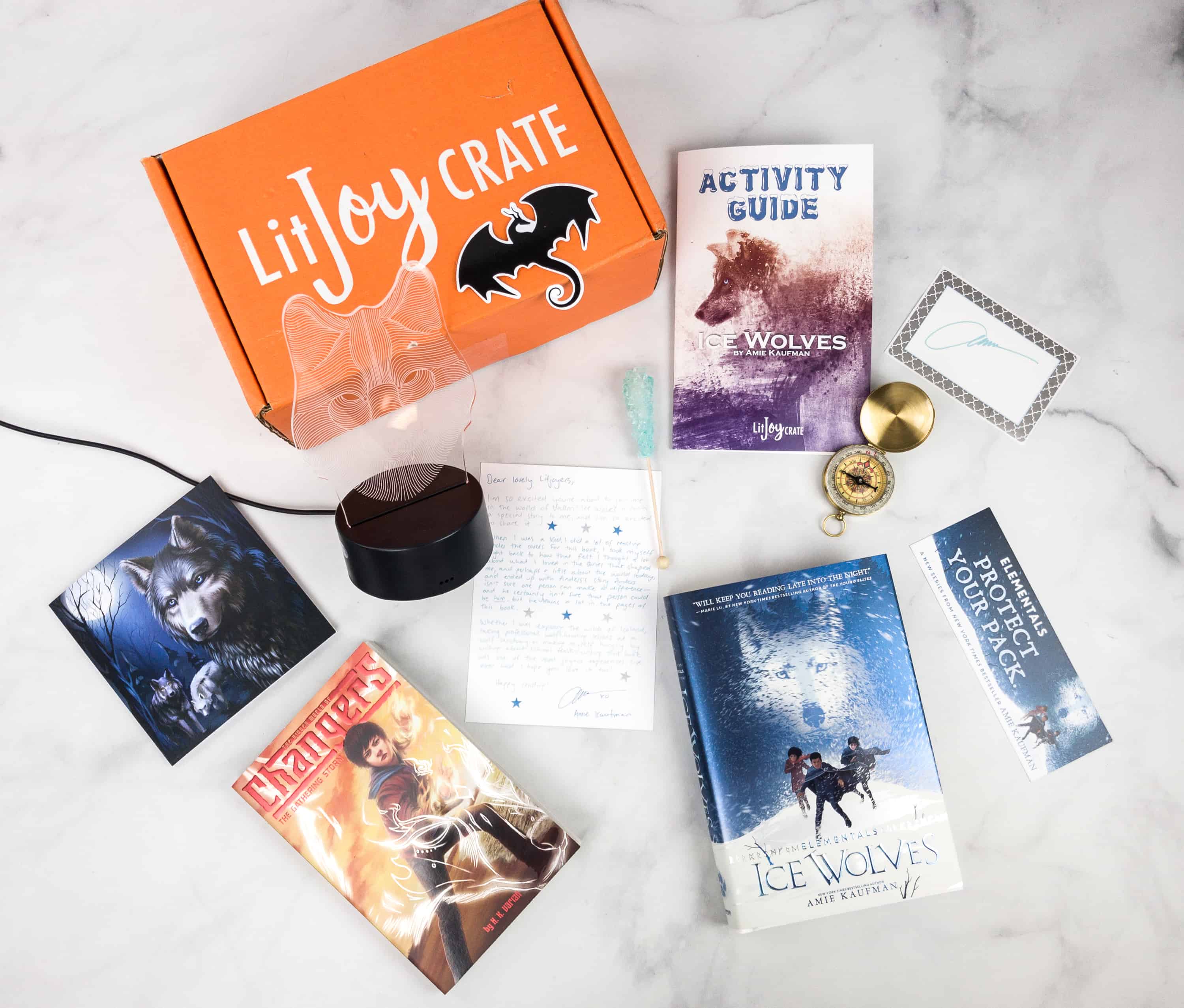 Everything in the Spring 2018 LitJoy Middle Grade Crate!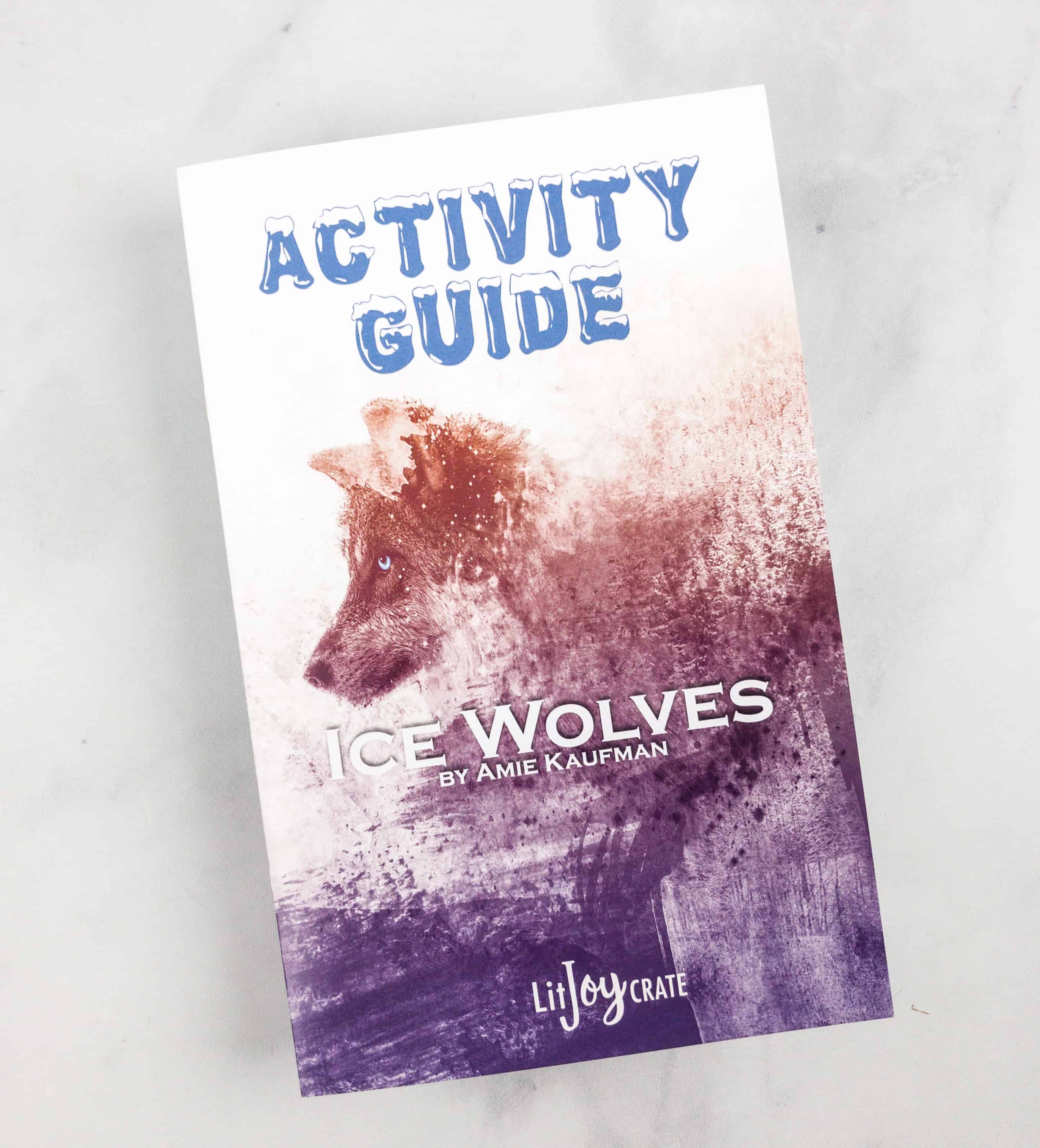 Activity Booklet. My children always enjoy the activities in this booklet. Also, the artwork on the cover is on point!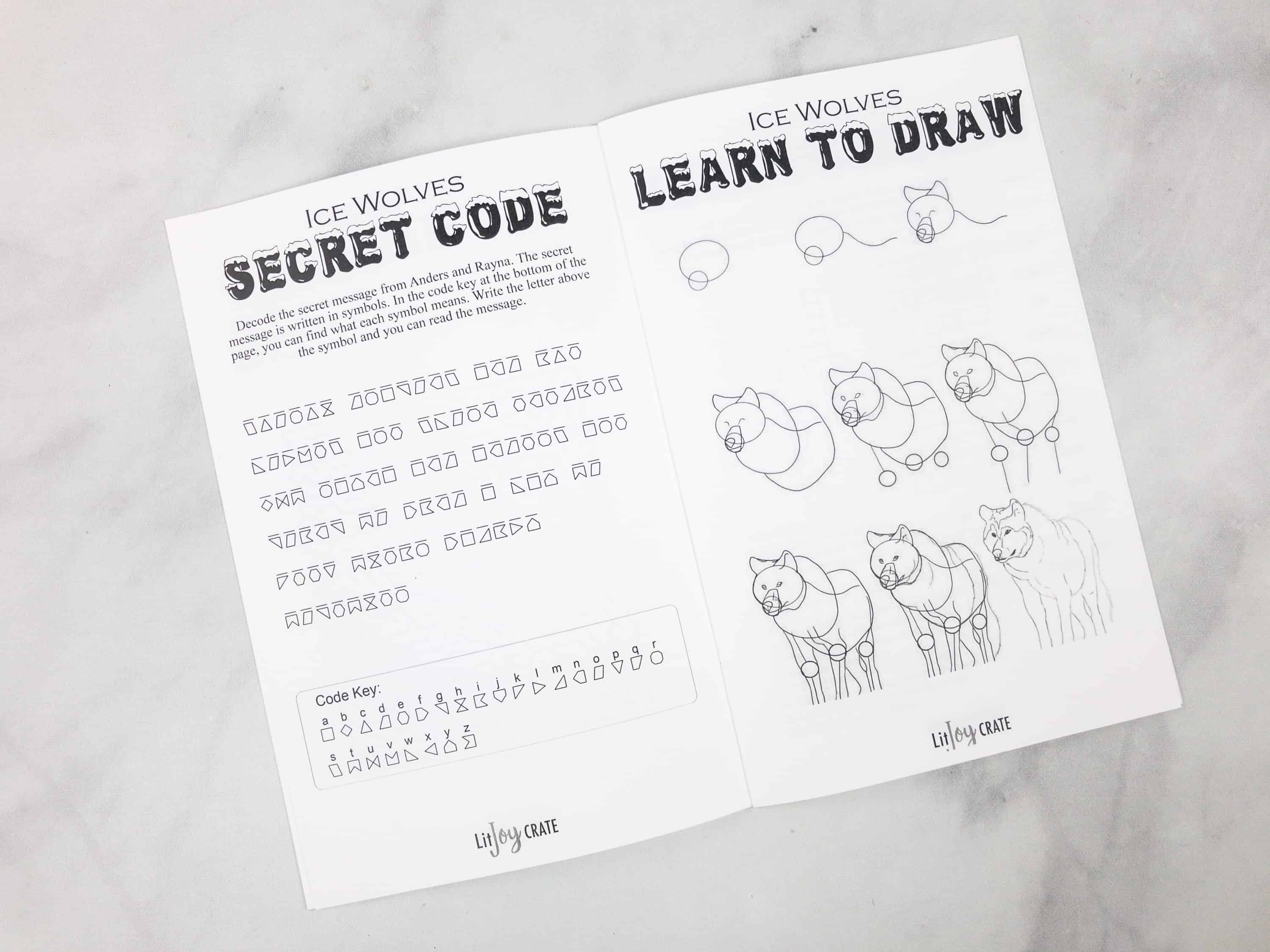 I remember buying a lot of activity books and novels separately. It is a good idea to have these items in one box. Definitely saves time, effort and money.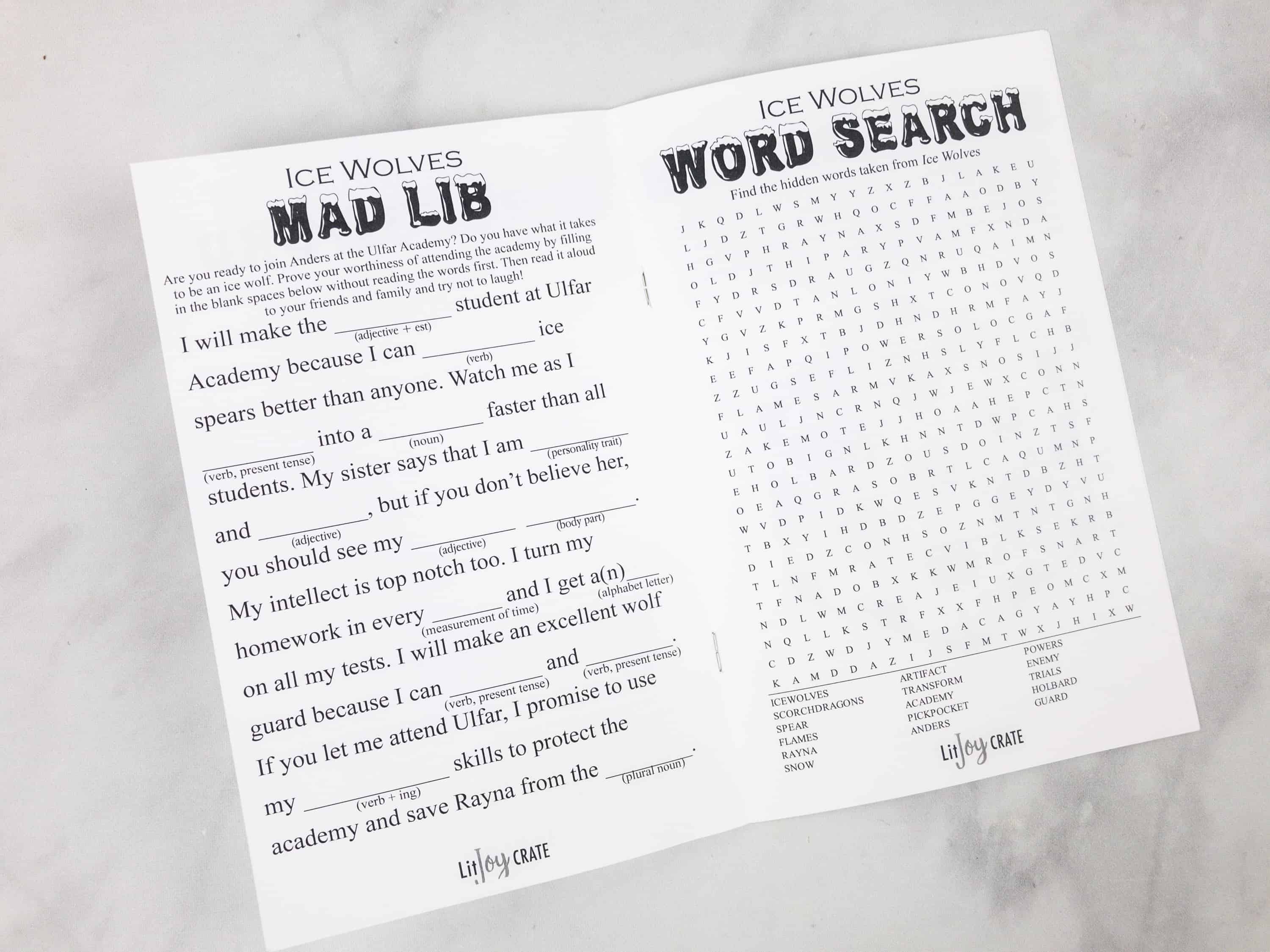 Children will not get bored with this crate and it's good that it is all cohesive and connected to the theme of the book.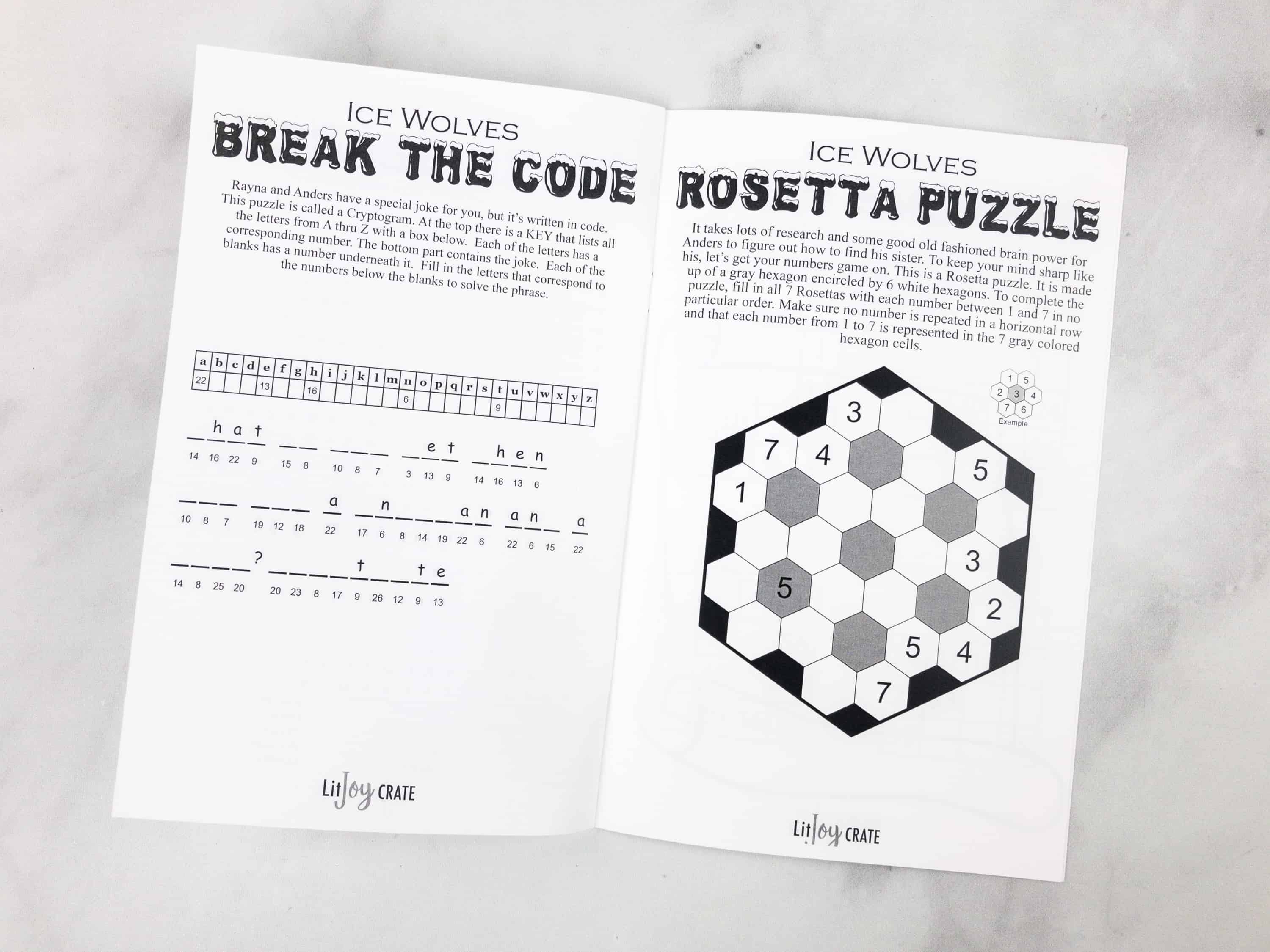 It offers challenging puzzles and certainly maximizes the learning experience of the kids. They will expand their perspective in life by reading the book and enhance their thinking capabilities with this activity booklet. It's a win!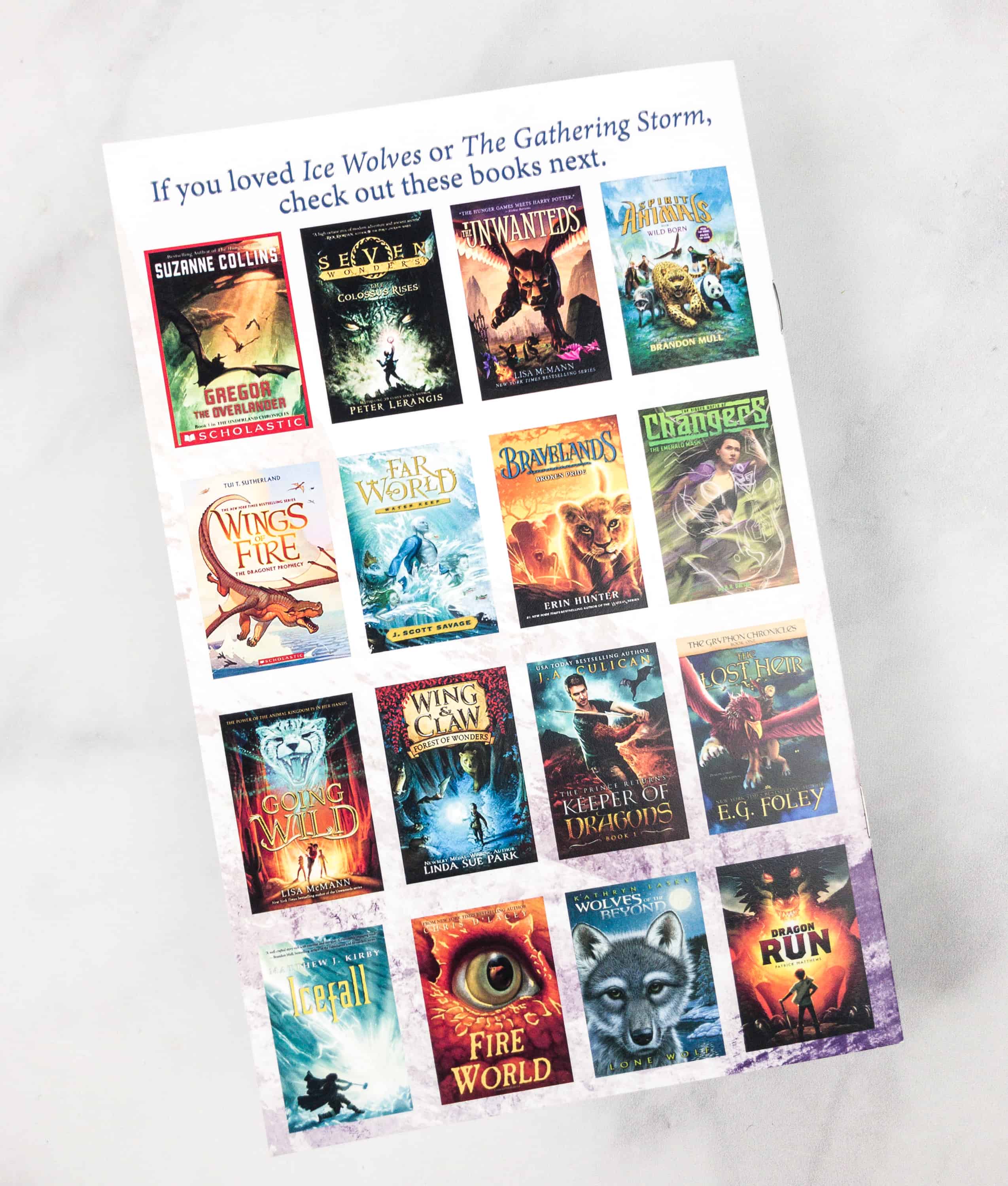 If you liked the books LitJoy Crate included in the box, you will probably like the suggested books as well. There's a promotional card that has images of the other impressive books available.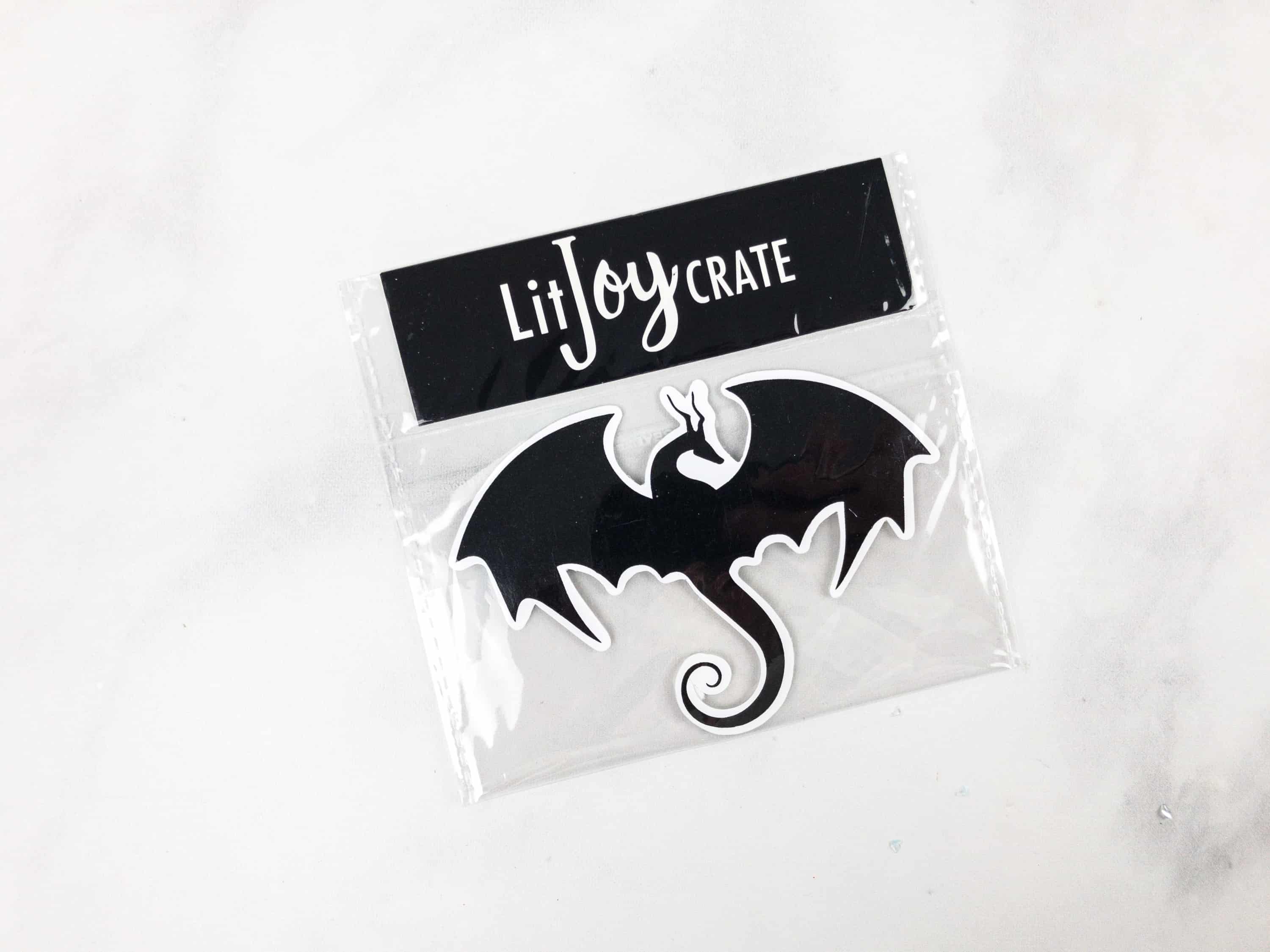 Dragon Decal Sticker.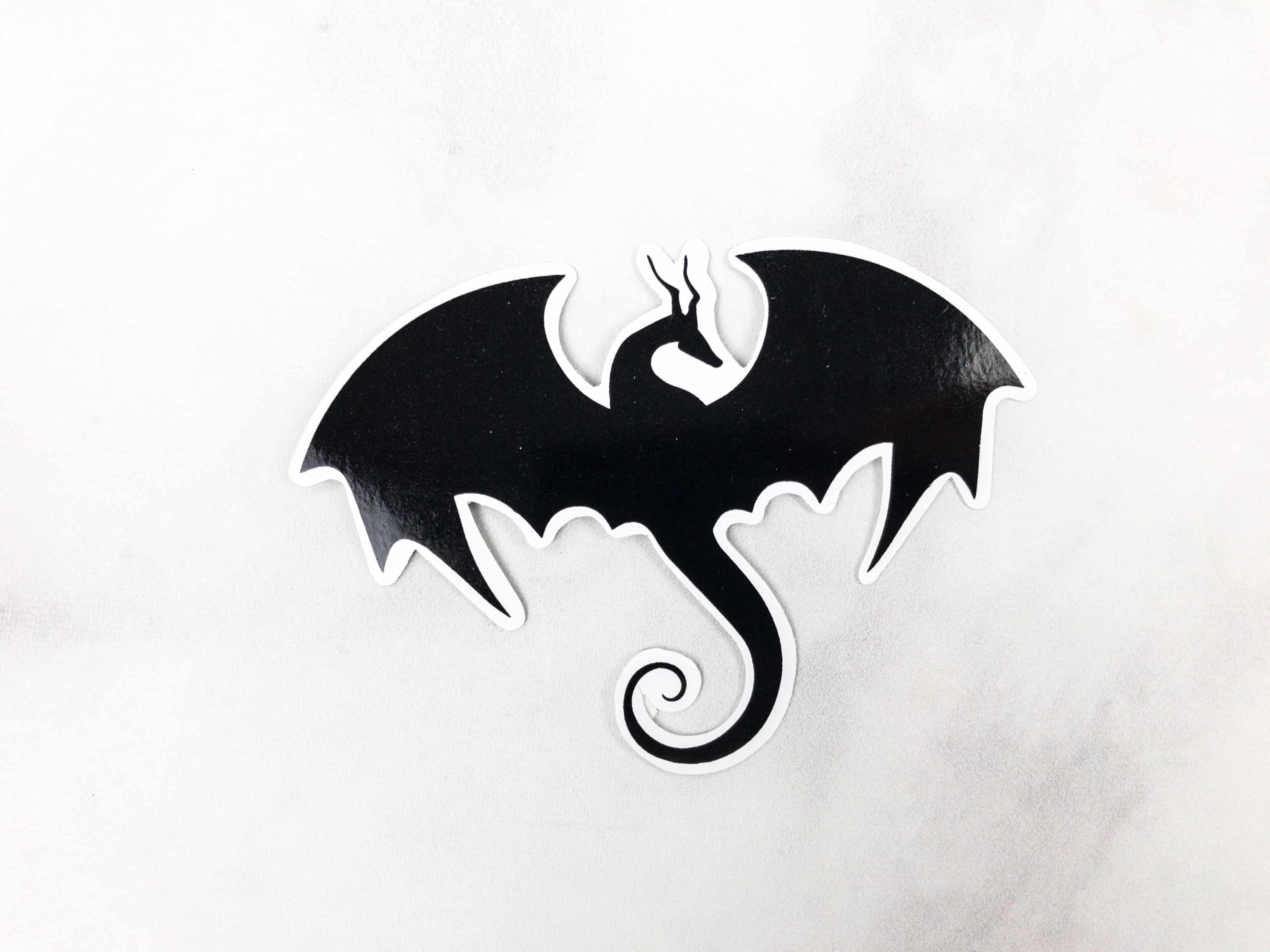 Kids will love this cool sticker especially the ones immersed in the characters of the book.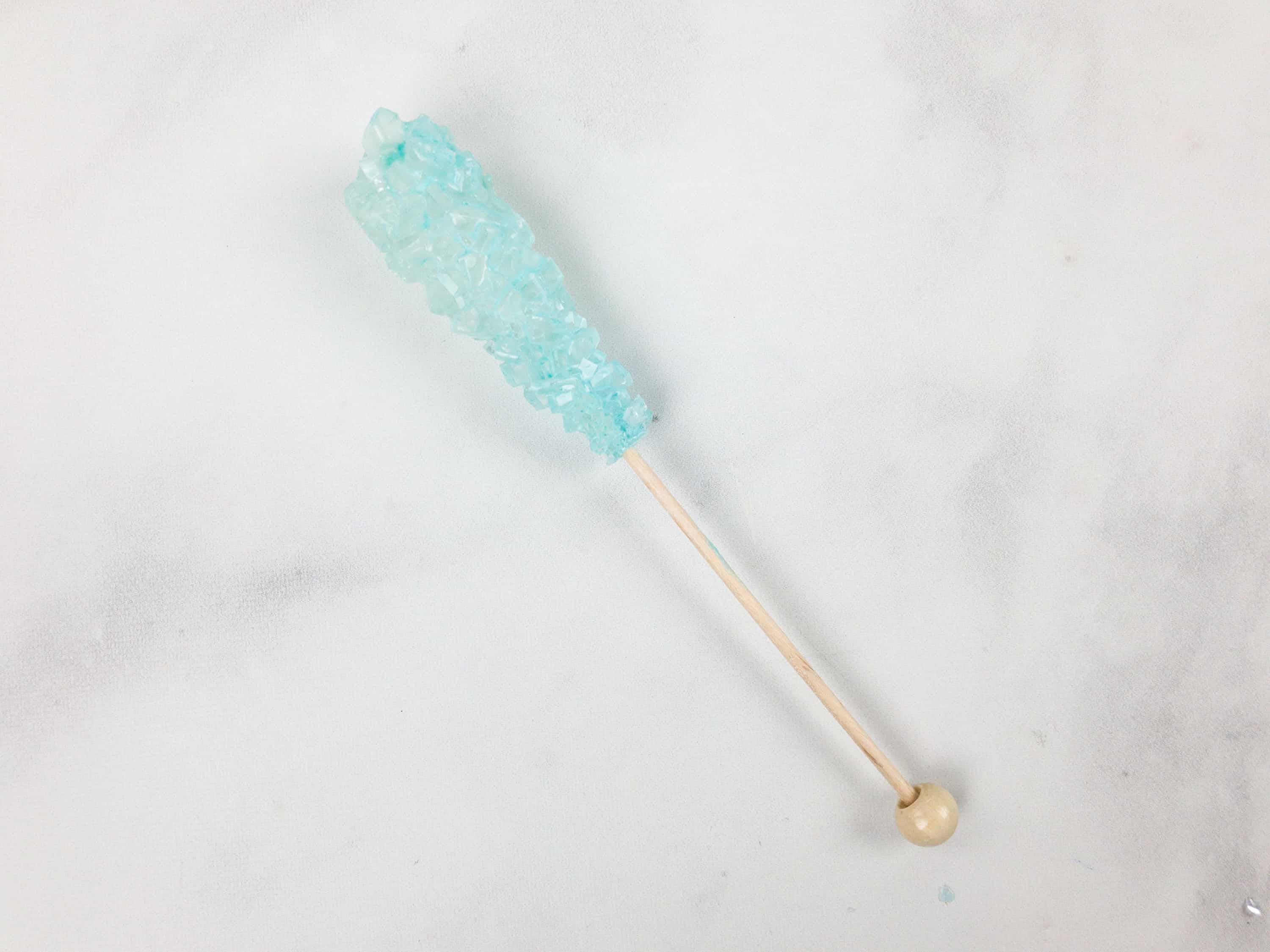 Ice Candy Sucker.  It looks icy! Kids are always nuts about rock candy, and it fit the theme well!
Glow In The Dark Brass Compass. The compass was perfectly secured in this little box.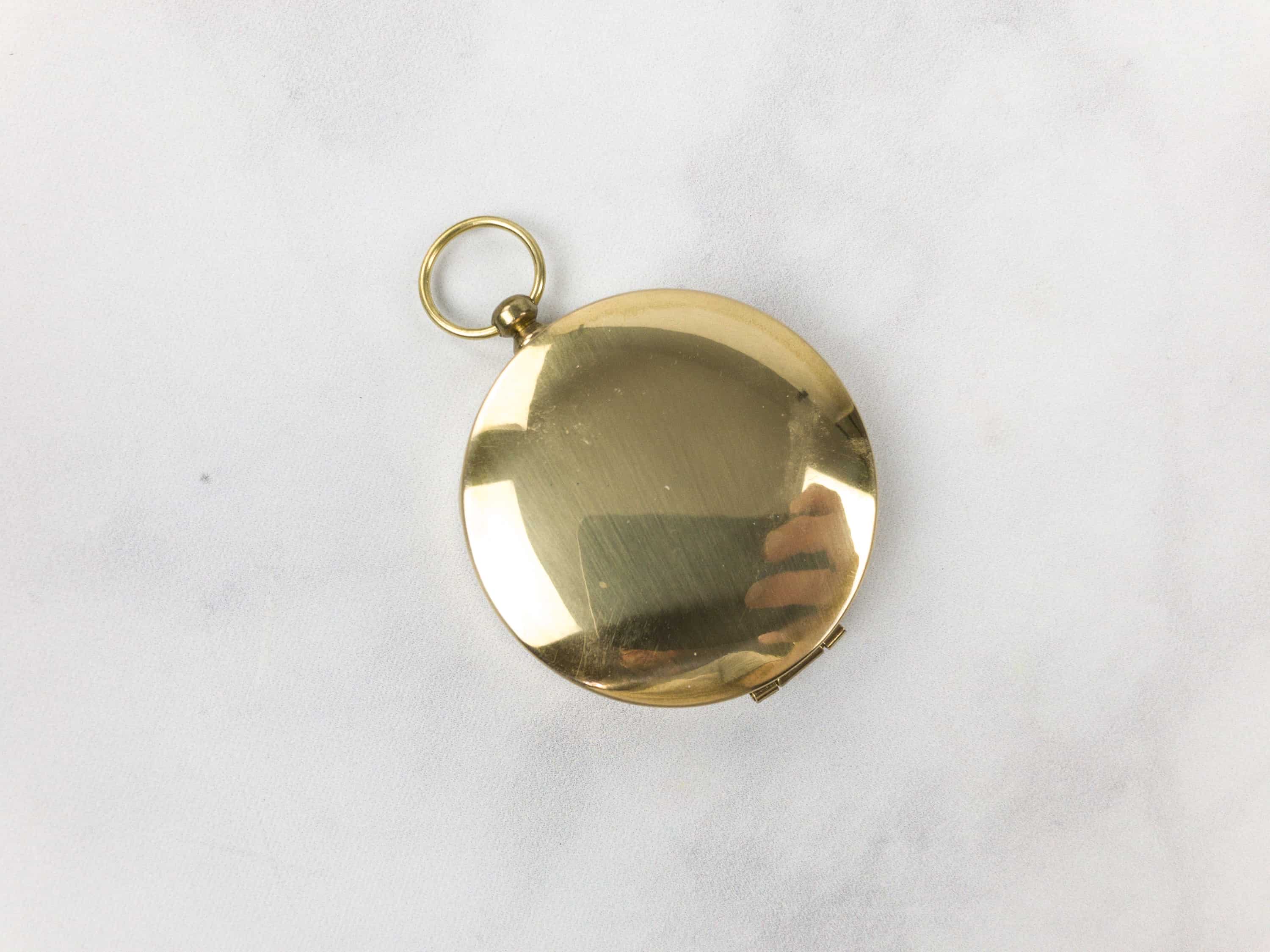 Forgive me for the reflection of the phone, it just goes to show that the compass is shiny! It reminds me of those old vintage compasses you can usually see in antique shops.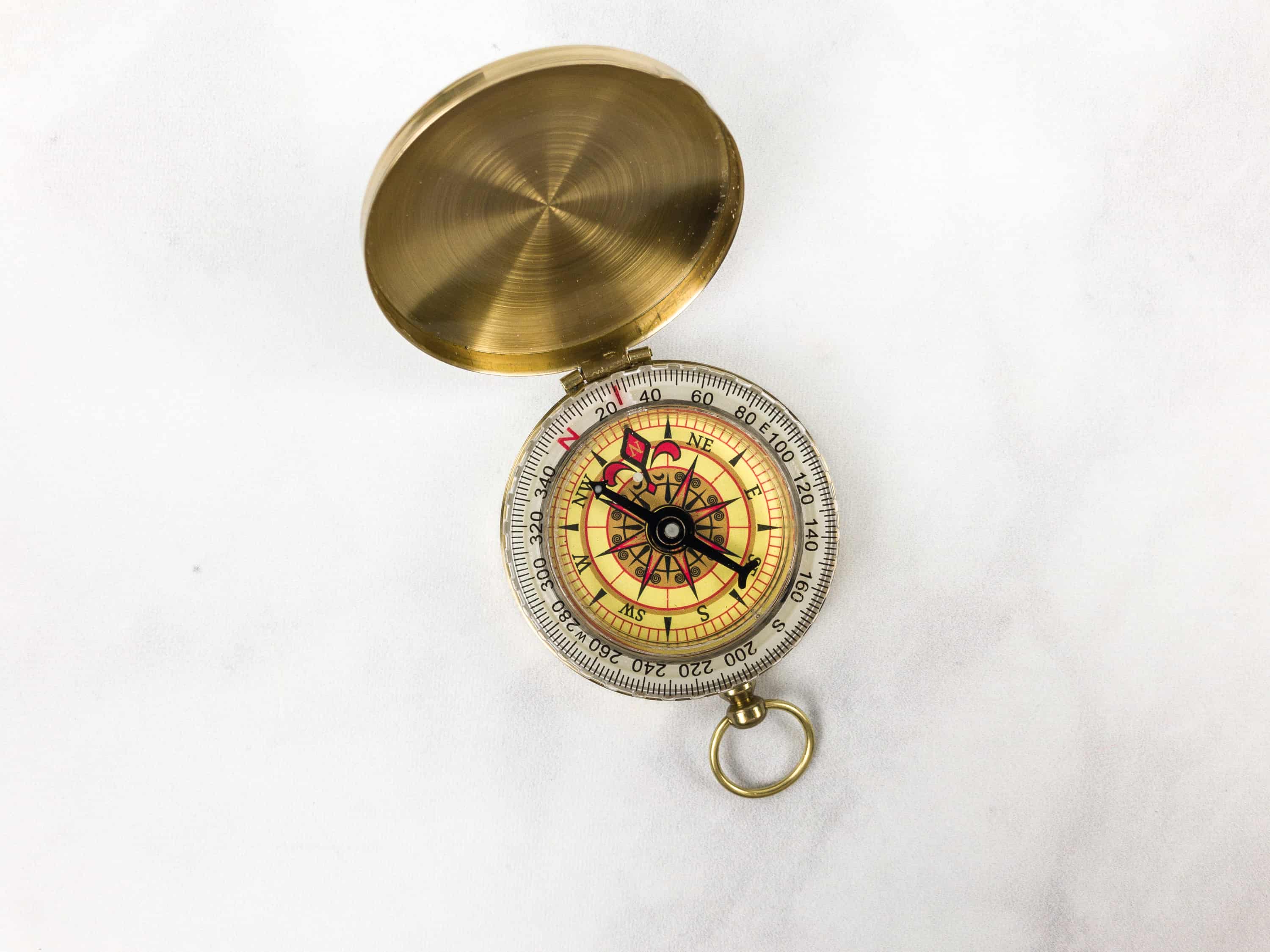 Not many people use compasses anymore but it gives the kids an idea that there are more things in the world other than the comforts of modern technology like phones, GPS, and laptops etc.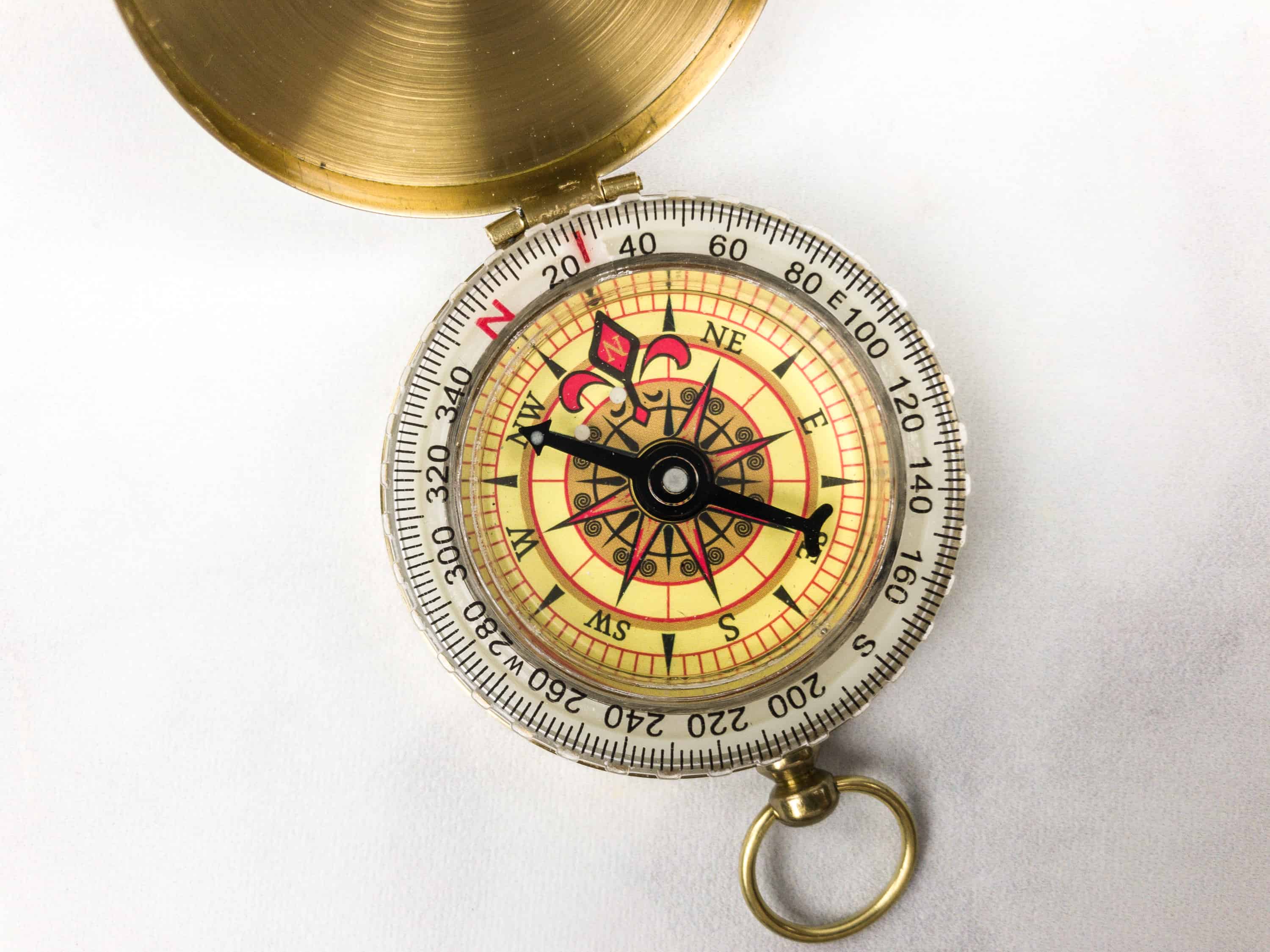 I really feel good about this inclusion because it encourages the kids to use their imagination, go out, and play. This is glow in the dark which also adds to its coolness.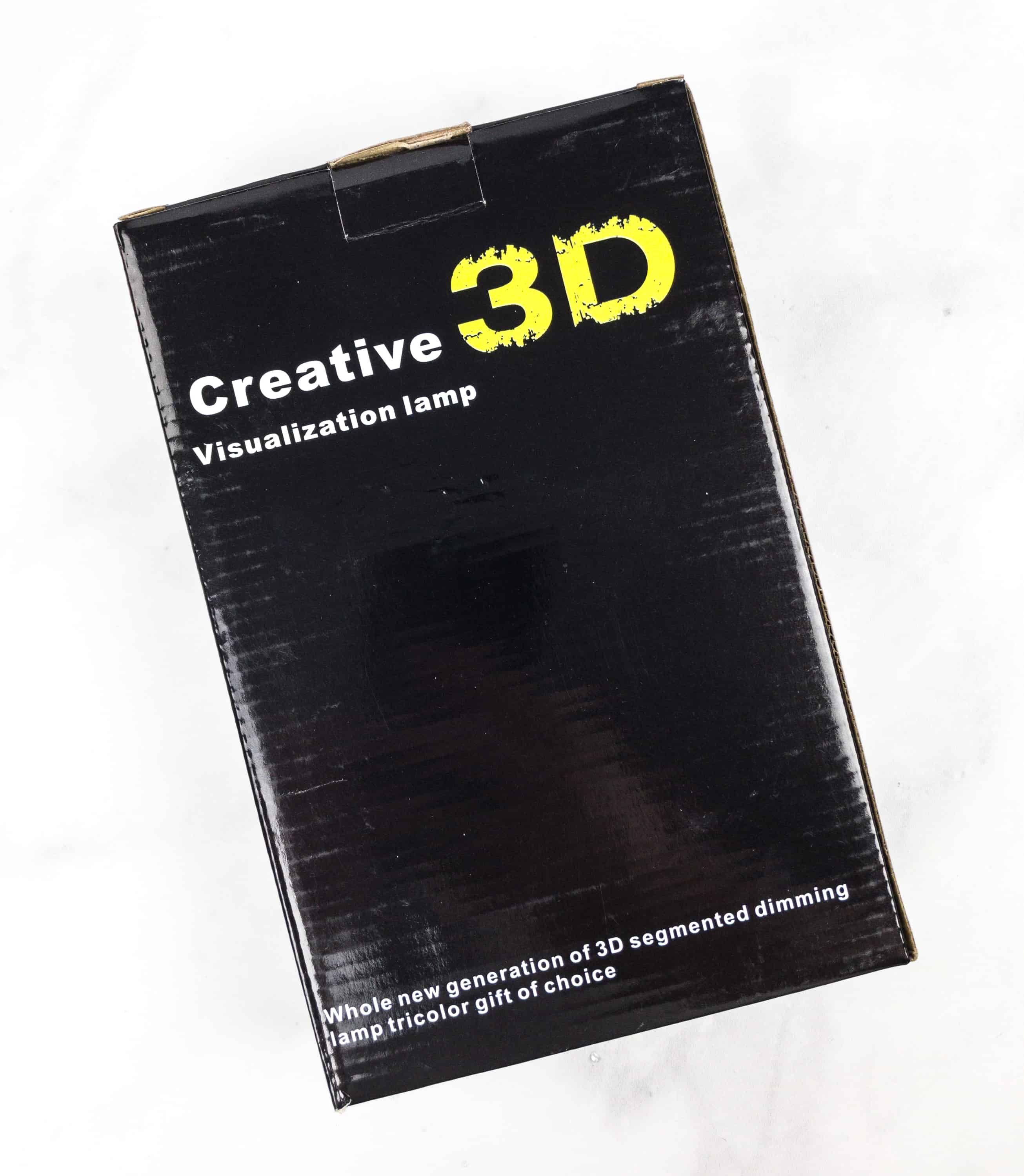 3D Wolf LED Night Lamp. Wait, it gets better! Don't let the simple black box fool you. There's a magical wolf inside.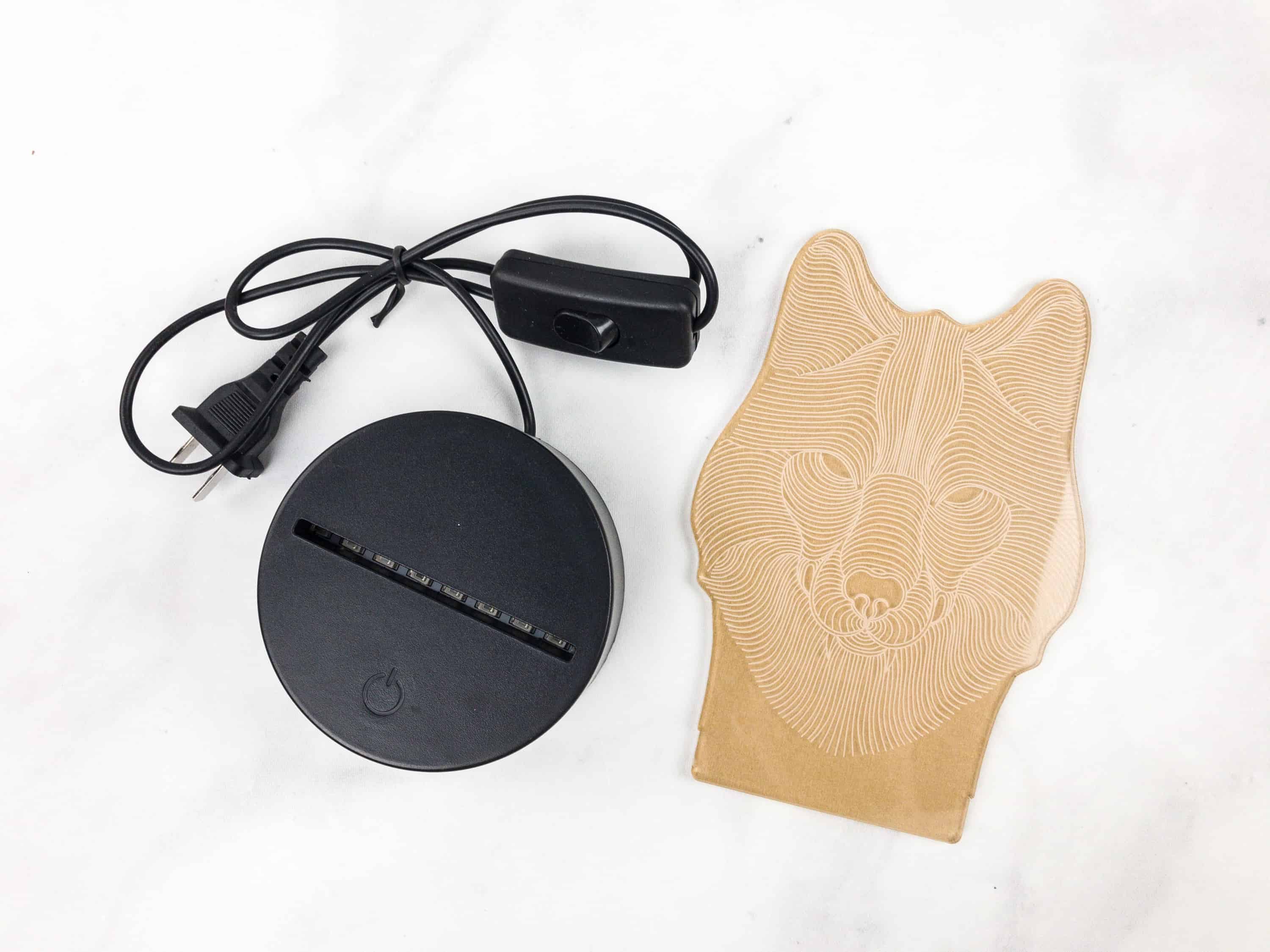 Okay, the magic does work with a little help of assembly and electricity.
We left the paper on the panel so you could see the design. Just place the paperless LED panel at the space in the middle of the black circular base and it's all set! Our lamp didn't work but Litjoy replaced it immediately – great customer service!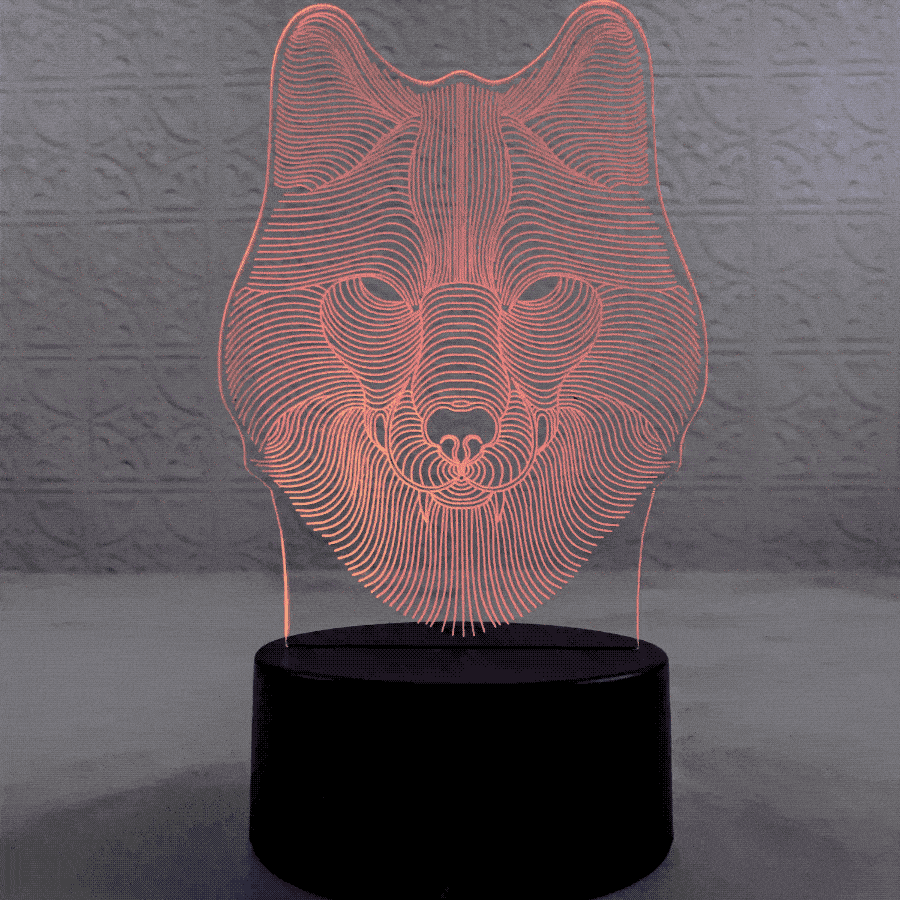 There a lot of clicks involved to get the desired color of LED light but the steps are easy to follow and it is indicated in the information card included in the kit. I love that it switches to 3 colors and is perfect for the theme.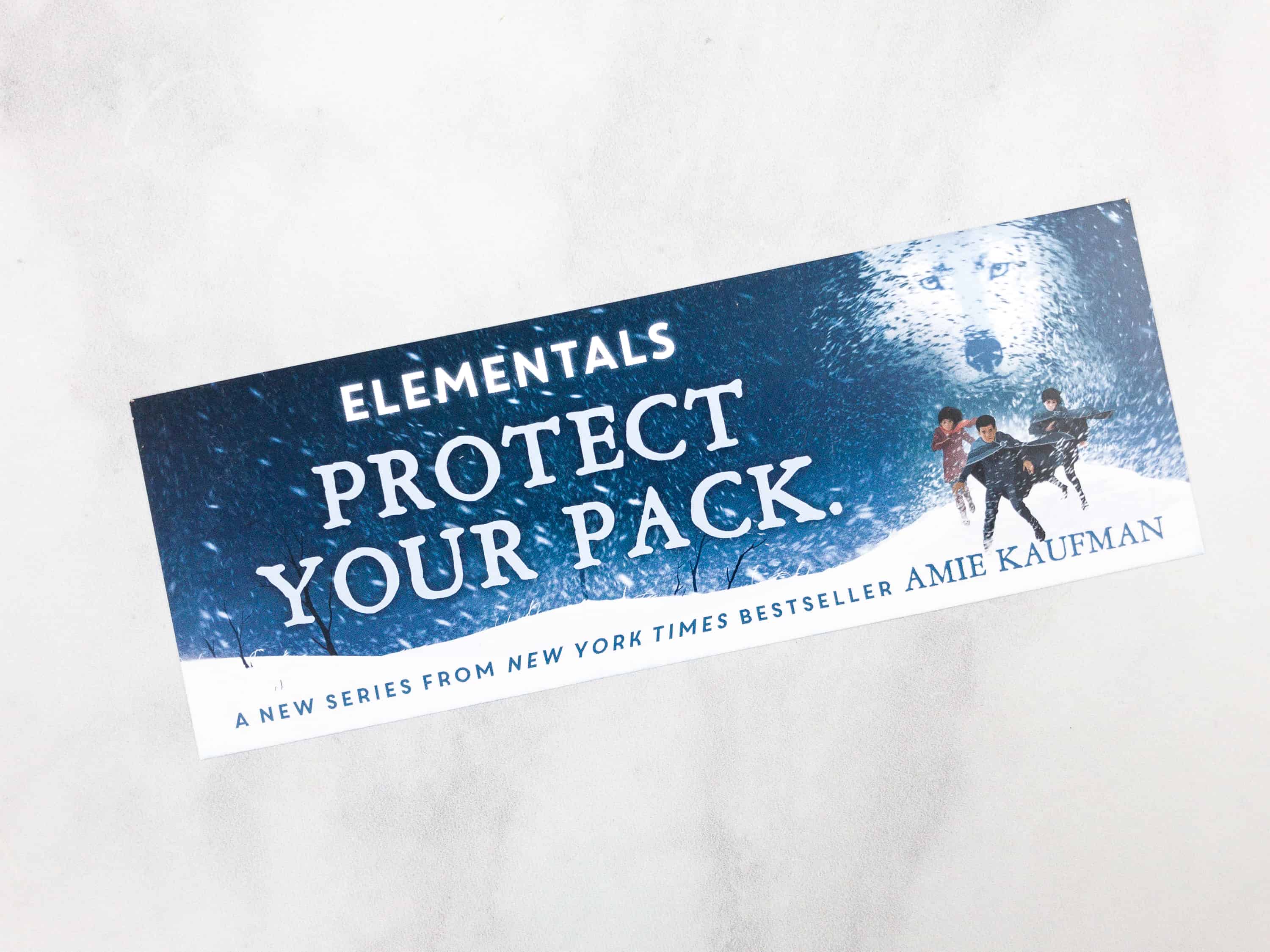 Ice Wolves Bookmark. This box won't be complete without a bookmark. Bookmarks in bookish subscriptions must have encouraging and catchy quotes and I wish this was a little less promo-ish.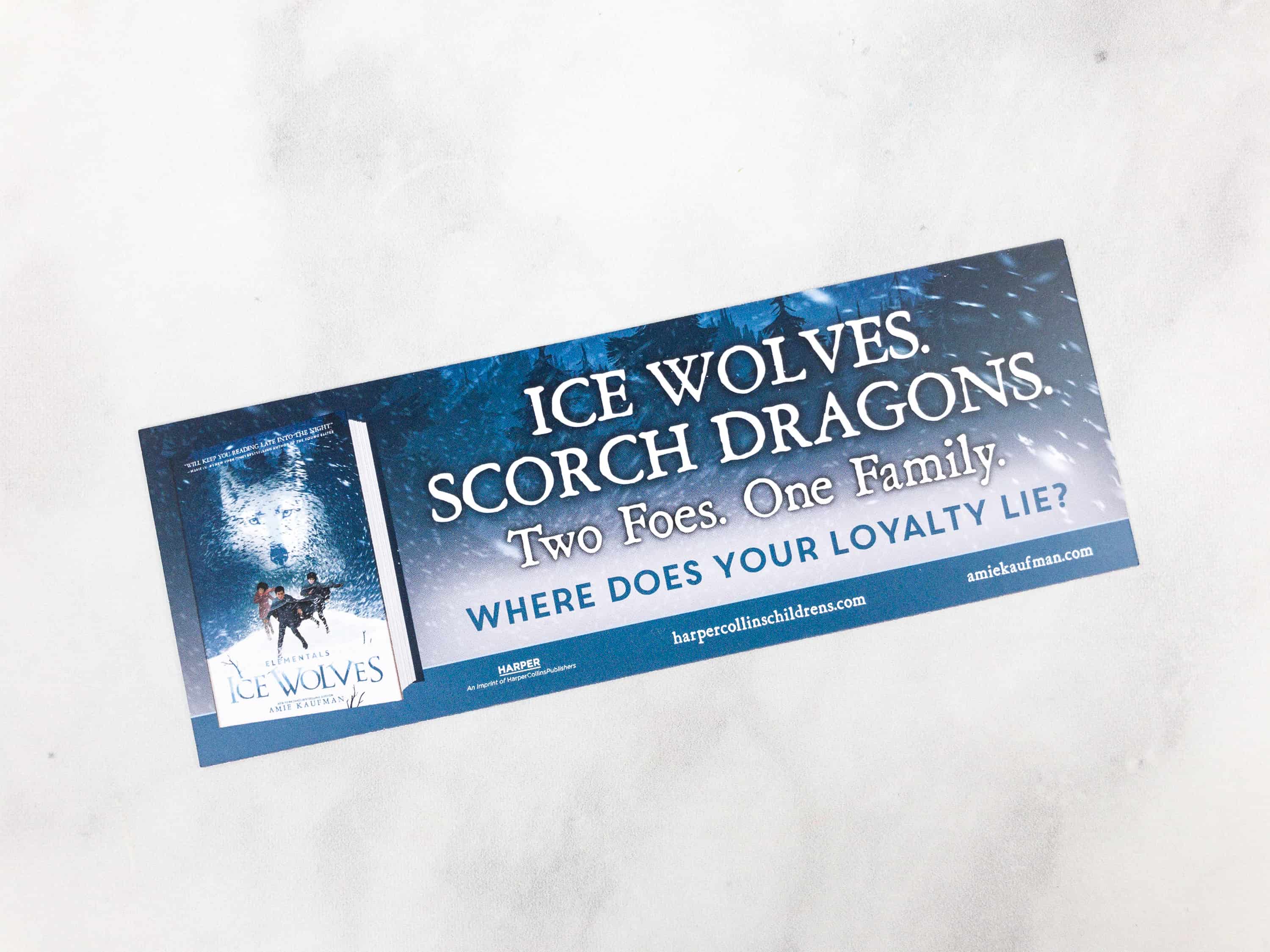 The bookmark also shows some teasers of this quarter's featured book.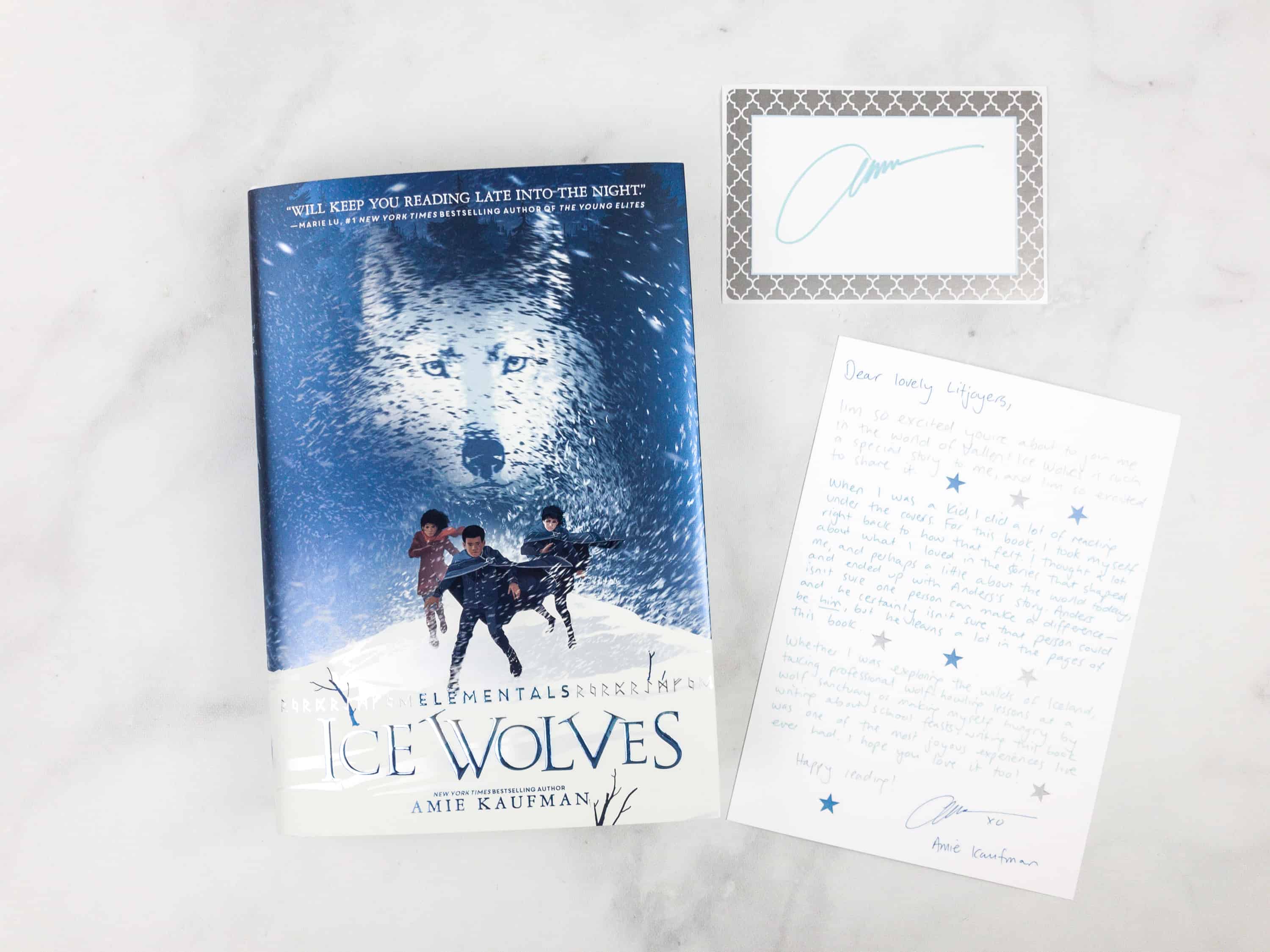 Ice Wolves By Amie Kaufman ($16.99)
From New York Times bestselling author Amie Kaufman comes an electrifying new series about a brother and sister who must harness their powers and find their place in a sharply divided world.

Everyone in Vallen knows that ice wolves and scorch dragons are sworn enemies who live deeply separate lives.

So when twelve-year-old orphan Anders takes one elemental form and his twin sister, Rayna, takes another, he wonders whether they are even related. Still, whether or not they're family, Rayna is Anders's only true friend. She's nothing like the brutal, cruel dragons who claimed her as one of their own and stole her away.

In order to rescue her, Anders must enlist at the foreboding Ulfar Academy, a school for young wolves that values loyalty to the pack above all else. But for Anders, loyalty is more complicated than obedience, and friendship is the most powerful shapeshifting force of all.
This is a fierce looking ice wolf! At the back of this print is a letter from the author.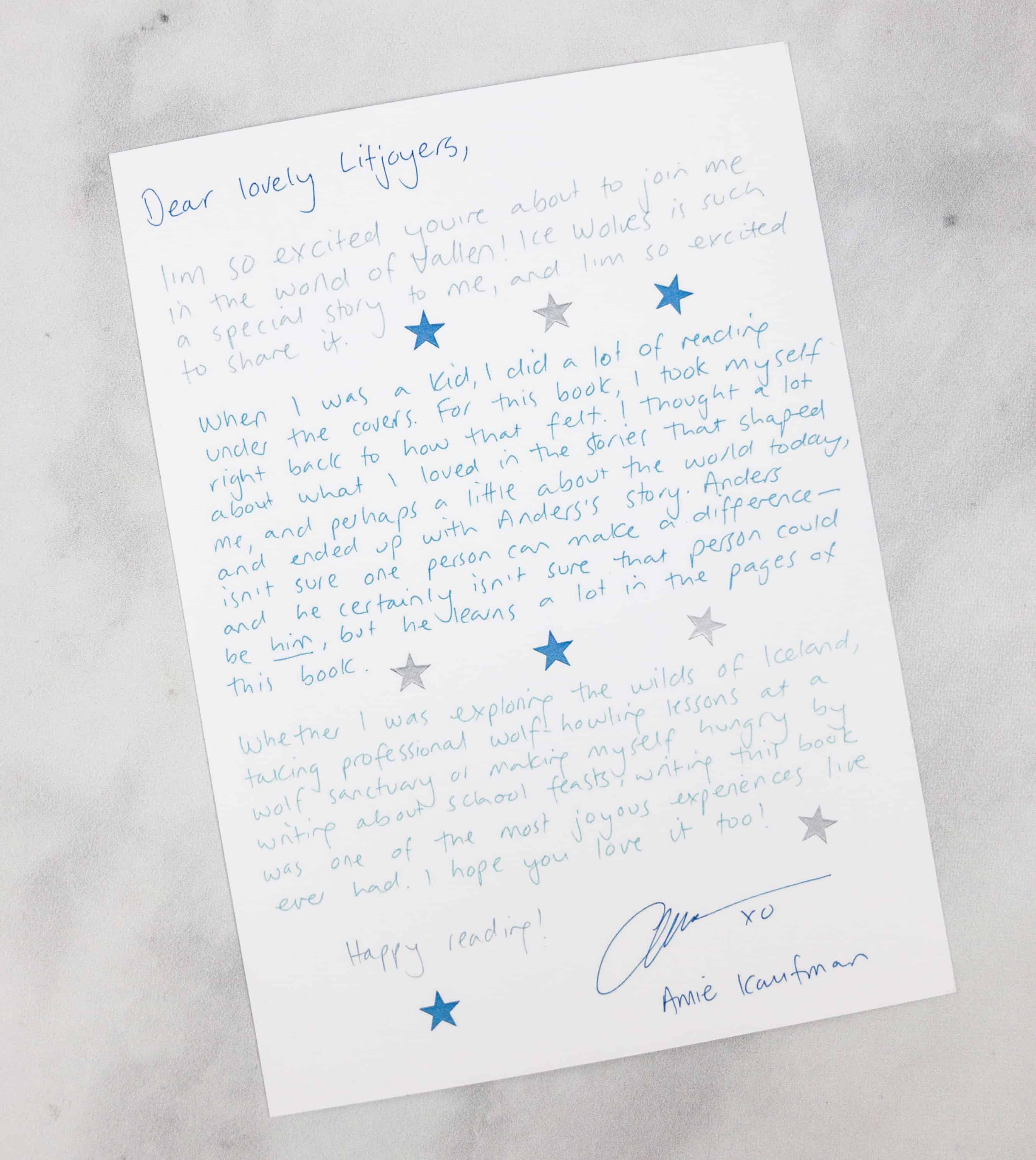 Author Letter. It is inspiring for the kids to see a letter from the author.  The hand-written letter shows genuine thoughts and sincerity on the author's part. My daughter is a writer and she loves reading all author's letters to get better insight into the creation process.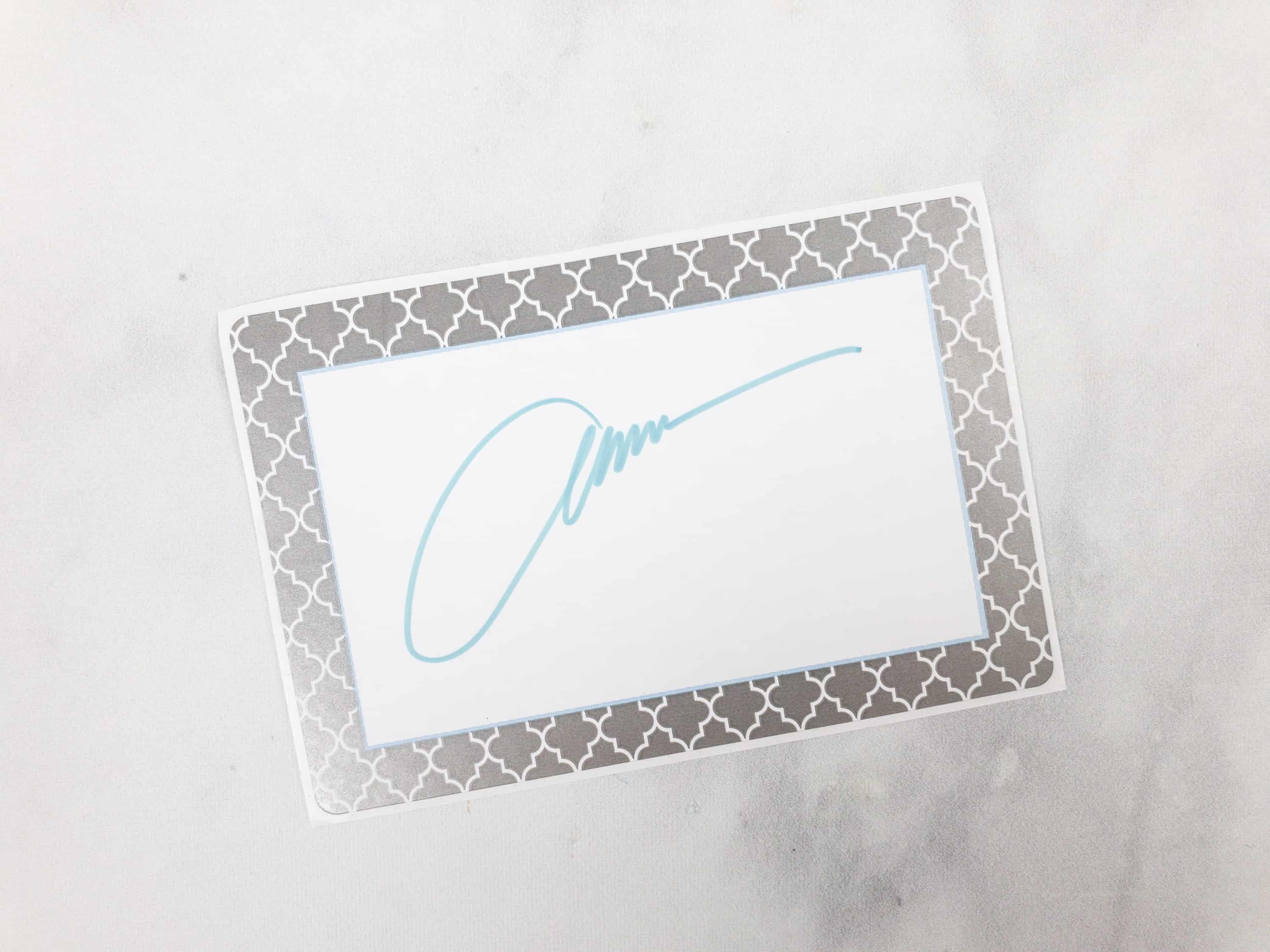 Signed Book Plate. Another perk from LitJoy that we love is the signed bookplate! It's fun to collect!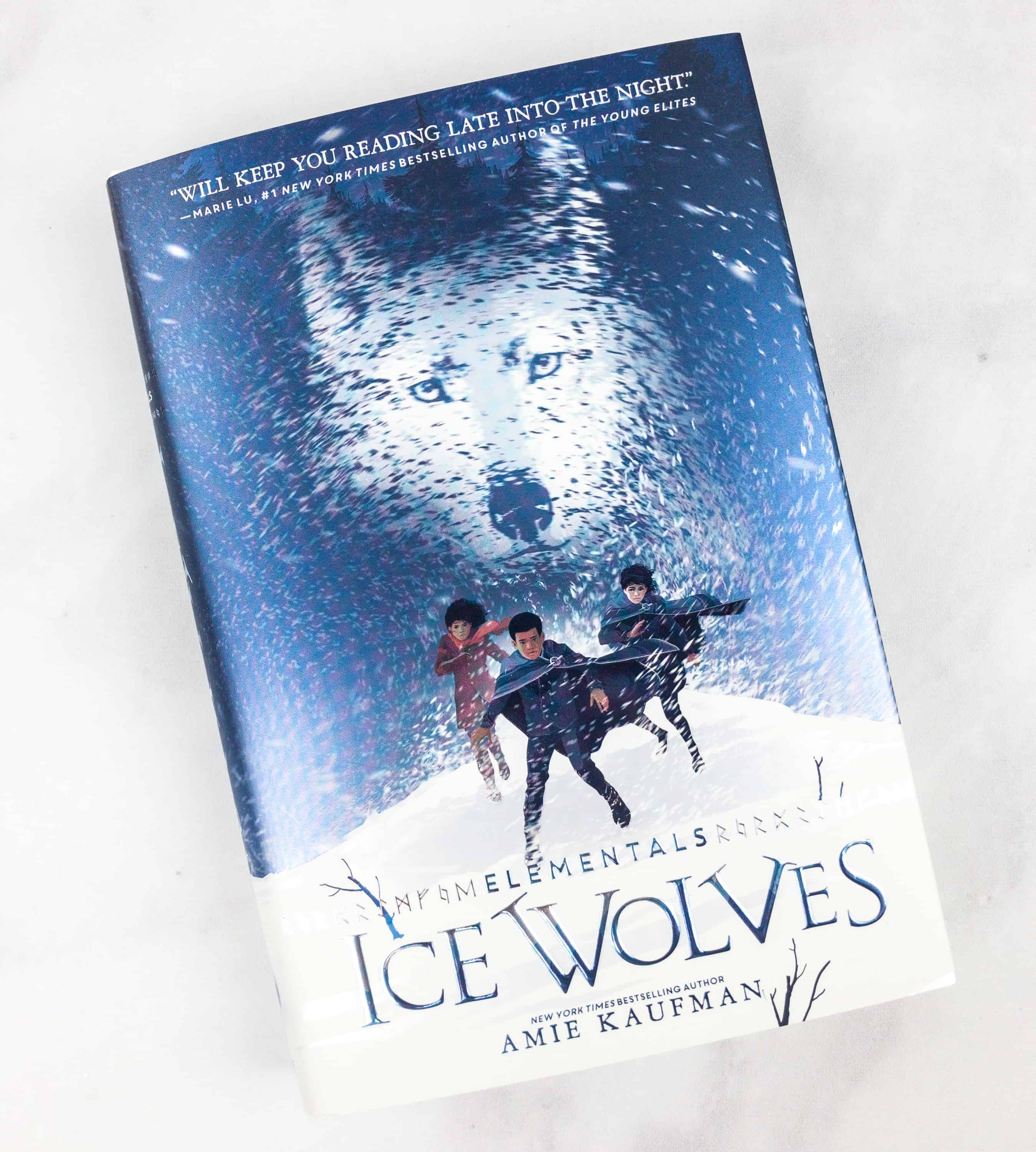 The kids are impressed with the cover illustration. I am, too!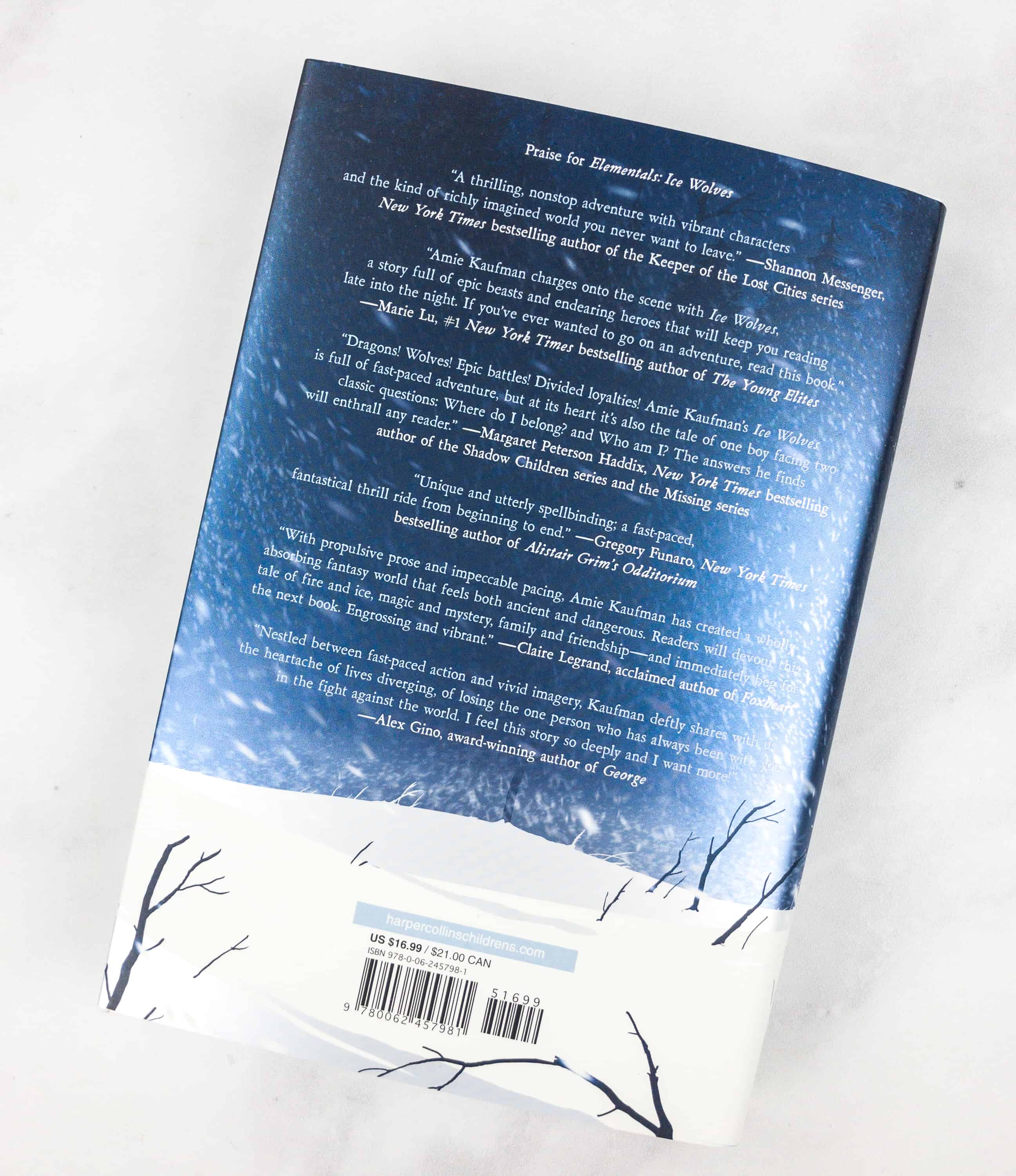 Acknowledgment and well-deserved words of praise from author's respected peers are written at the back of the book.
This book is recommended for children with age ranging from 8 to 12. I think it is important for the children to read good books earl, because they are at an impressionable age of getting to know themselves. It is good to be inspired by books that offer wisdom and vast perspective in life.

This is the preview of the pages.

The World Of Changers: The Gathering Storm By H.K. Varian ($16.95)
When four middle schoolers discover that they can transform into mythological animals, they become part of a powerful, hidden world—the world of Changers—in this wild new urban fantasy series.

Mack, Fiona, Darren, and Gabriella aren't exactly friends at their middle school—in fact, they couldn't have anything less in common. But when they start developing powers, including the ability to transform into mythological animals, they find out that they are Changers, a magical line of shapeshifters that history has forgotten. But there's little time for questions. A powerful warlock is racing toward their town, destroying everything in his wake. Can Mack, Fiona, Darren, and Gabriella harness their newfound powers in time to save their home? Can they even stop arguing before the last bell?
My children got instantly excited when they read the synopsis. It's a fantasy book but there's a lot to learn about growing up from it!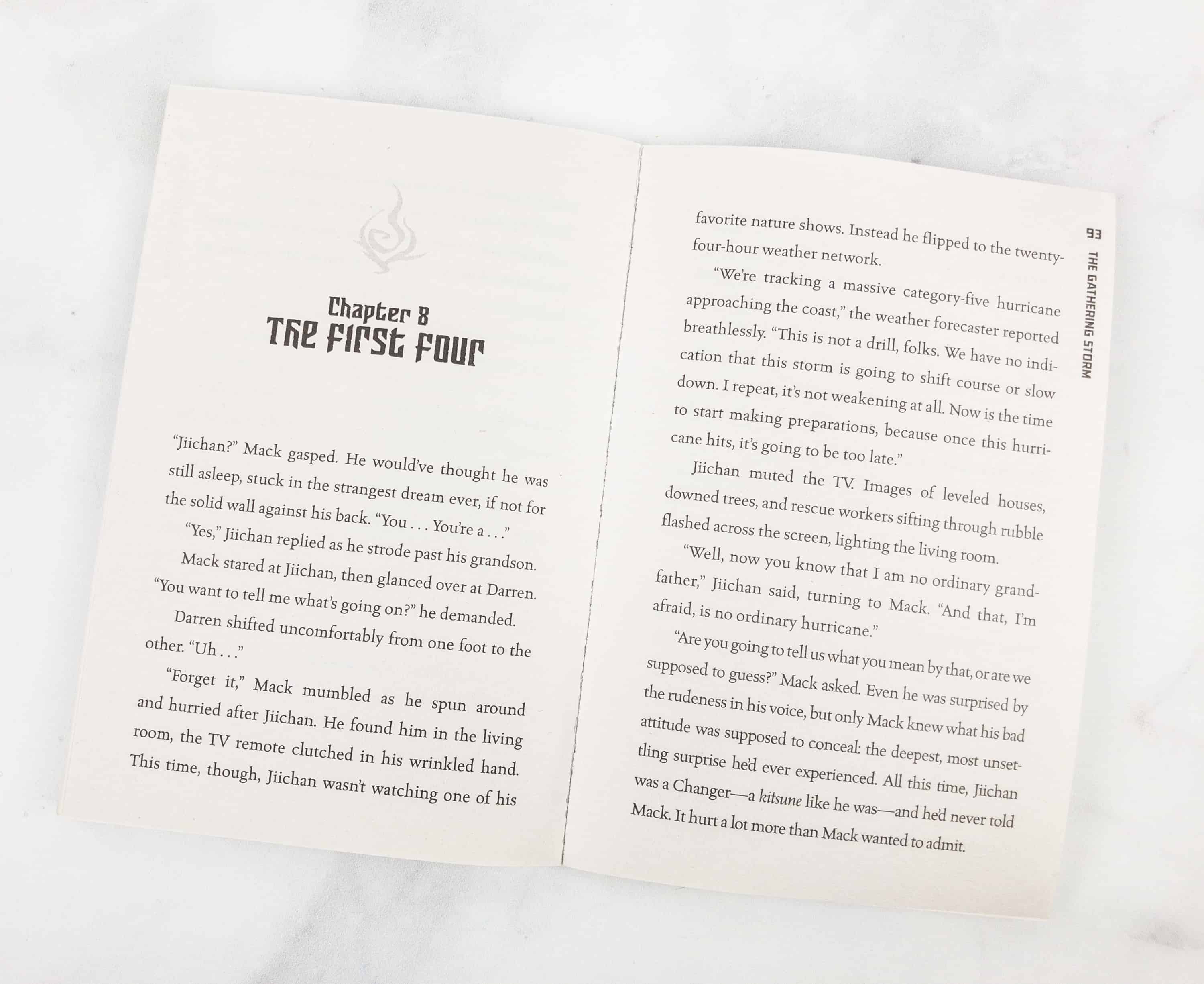 Here's a little preview of what's inside. The pages seem it can easily be torn from the book, so we handled it with care.
My children had a lot of fun with this well-curated book subscription. All items adhered to the theme!  LitJoy Crate encouraged them to read for leisure (not just for school) and socialize through role play. The activities are fun and I appreciate that they make books for the kids. We liked the gender neutral theme, and as always, my 9 year old zipped through all the items with glee!
What do you think about this month's Litjoy Crate Middle Grade Crate?