Literati is a monthly book subscription box for children that works similar to Stitch Fix. For a monthly fee of $9.95 you'll receive 5 books to try out for a week. You can purchase the ones you love and return the rest (in totally new condition) in the enclosed prepaid mailer (shipping is free in both directions).
You can get 5% off when you decide to keep all the books! There are also categories for each age bracket: Club Neo is for newborn to 1 year; Club Sprout is for children ages 2-3; Club Nova is for kids 4-6; and Club Sage is for those 7-8 years old.
This is a review of the Club Sage box.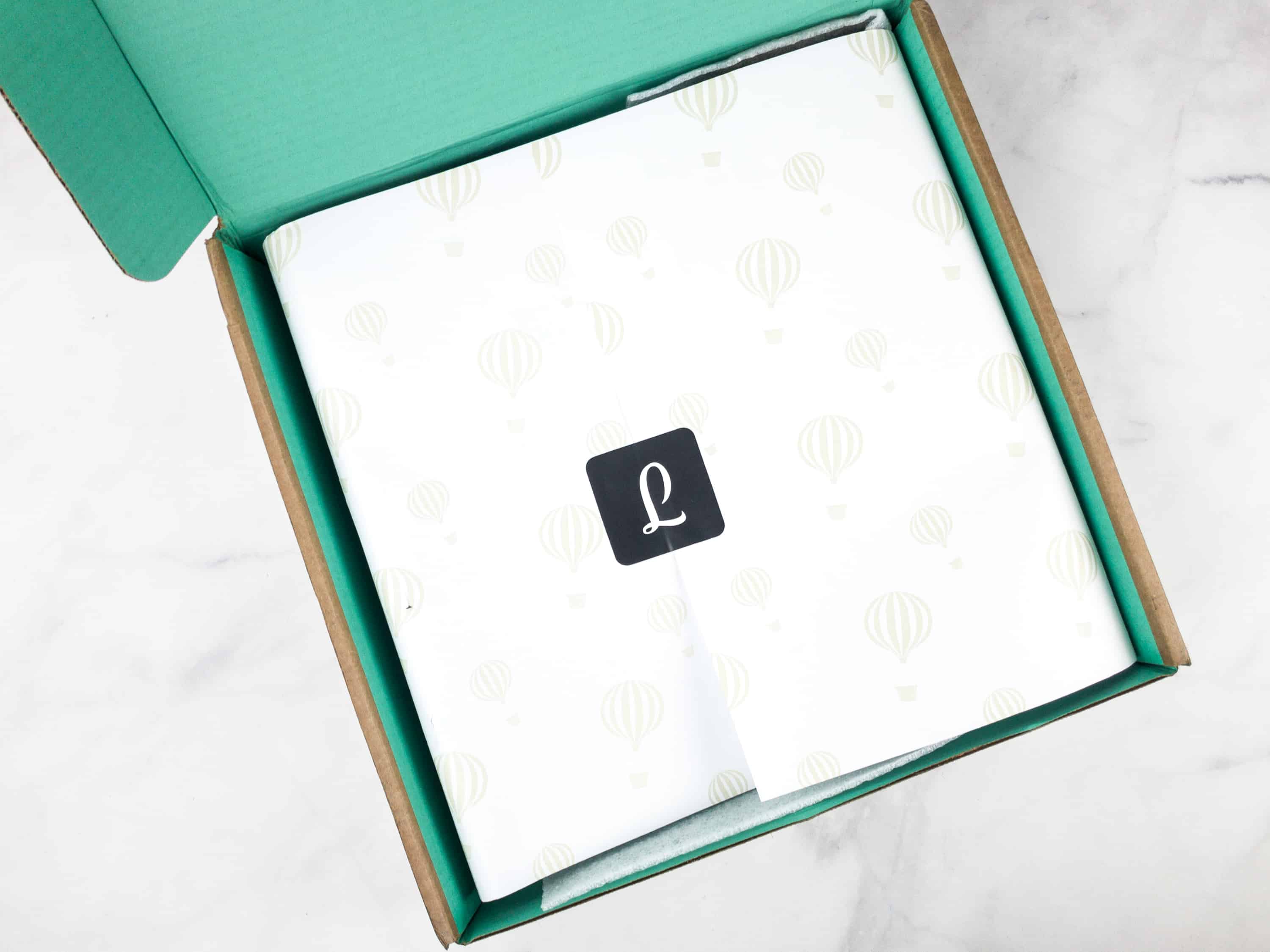 The items come neatly wrapped in tissue paper, with a sticker.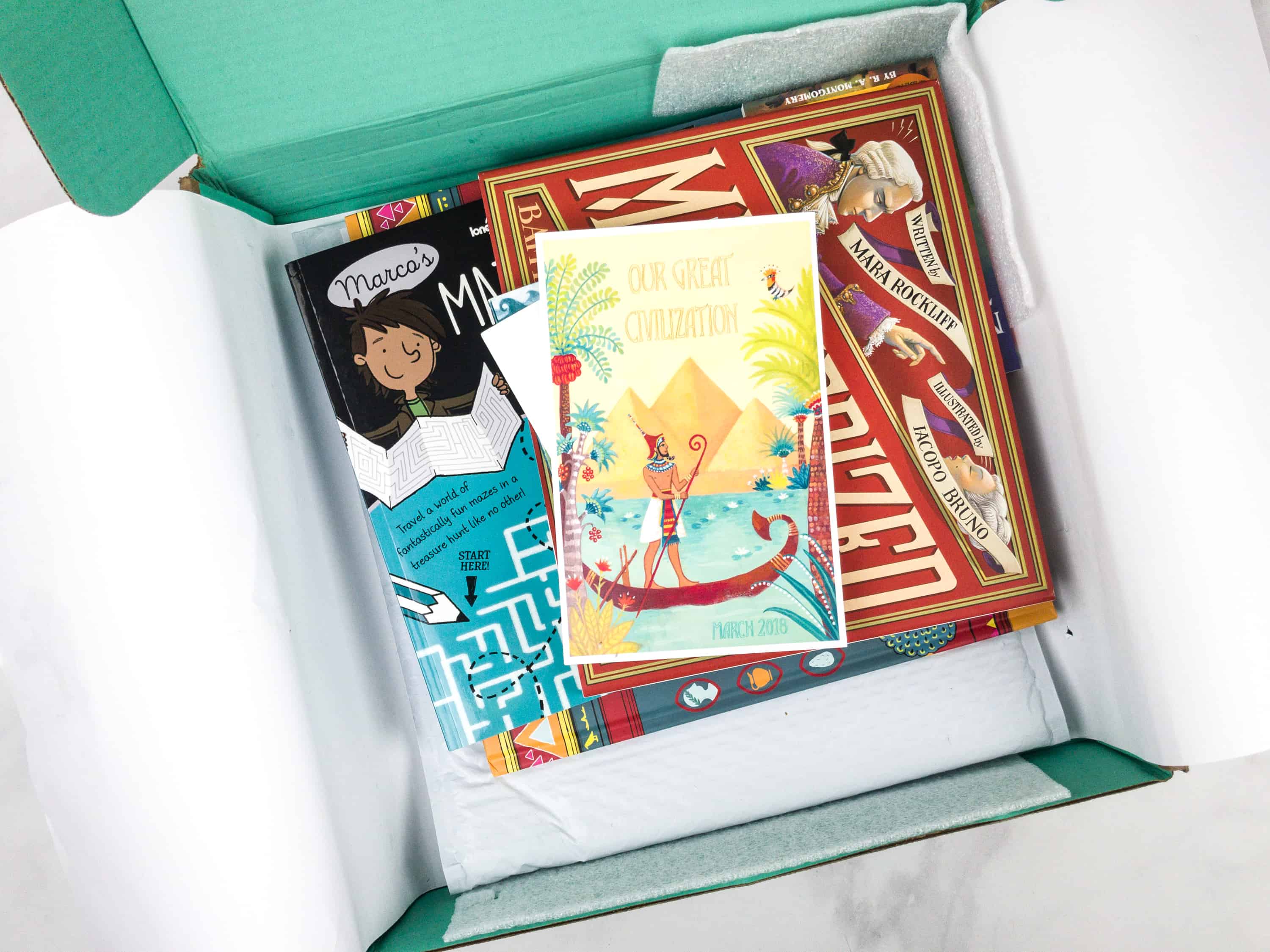 The contents look really colorful!
The featured illustrator creates new artwork for the monthly themes. This month's illustrator is Anja Klaus.
There's a little Q&A with the featured illustrator at the back of the card.
The info card is a cool art print too! I wish they left off the month on the art so it would be more like a print.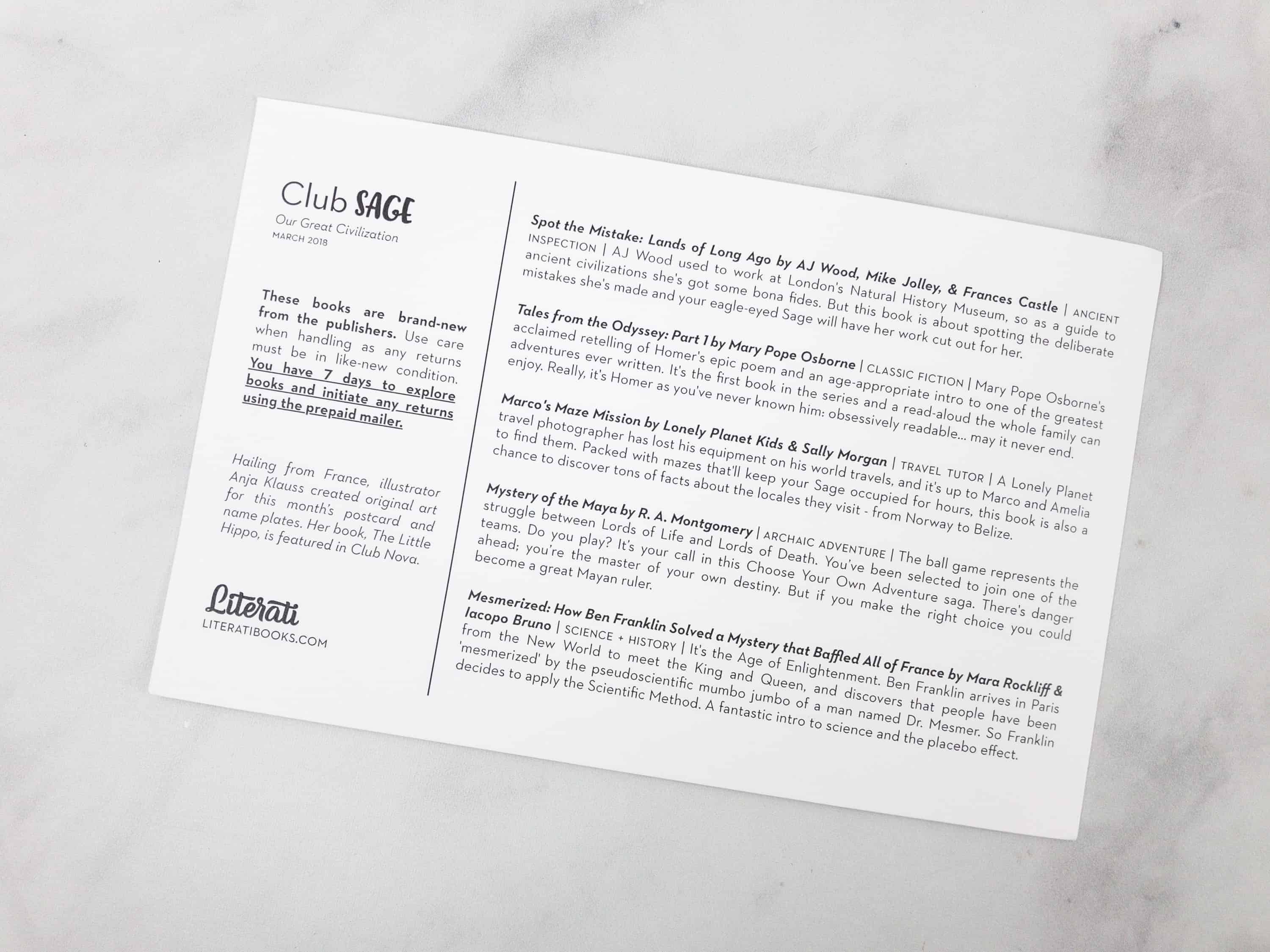 It lists the titles with a brief description for each.
They included a sheet to help us label the books, and make others know that it's ours when we decide to keep them.
There's also a listing of the book prices. If you decide to keep everything, you'll get 5% off. The subscription has a $9.95 non-refundable fee and that into your purchases. According to Literati "it covers shipping both ways, allows the curators to invite a new world-renowned illustrator each month to draw personalized bookplates and a unique print for members, and covers other themed surprises that are included in the box." Apparently, they offered a 10% off the purchase of one book, 15% off two books, 20% off three books, 25% off four books and 30% off five books, when they launched, but that may have been off the MSRP.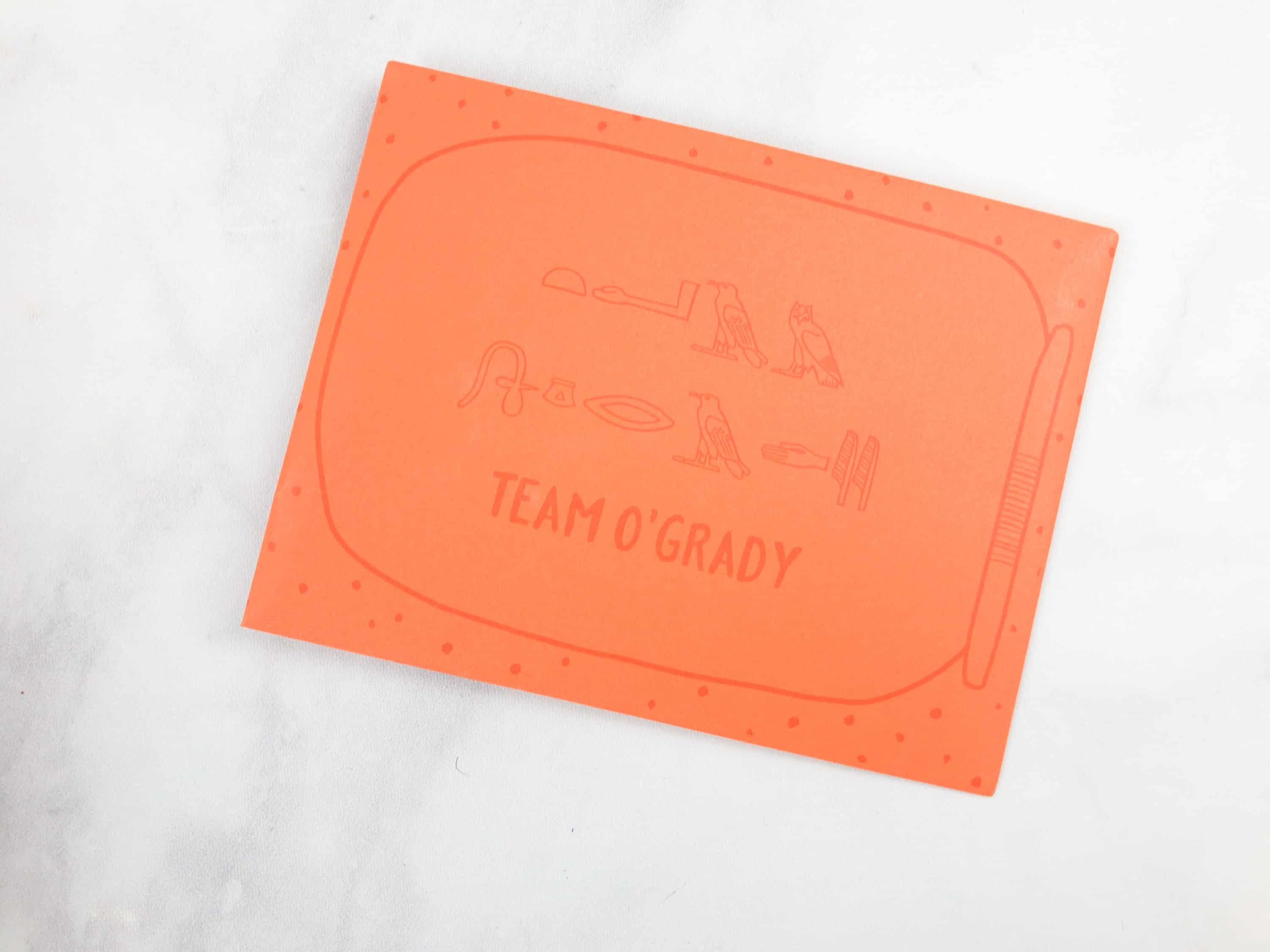 Aside from the books, they also included some fun stuff to get you started.
Here's a note from our friends at Literati.
Intention Capsule This cute intention capsule contains a small scroll of paper where you can write wishes or goals.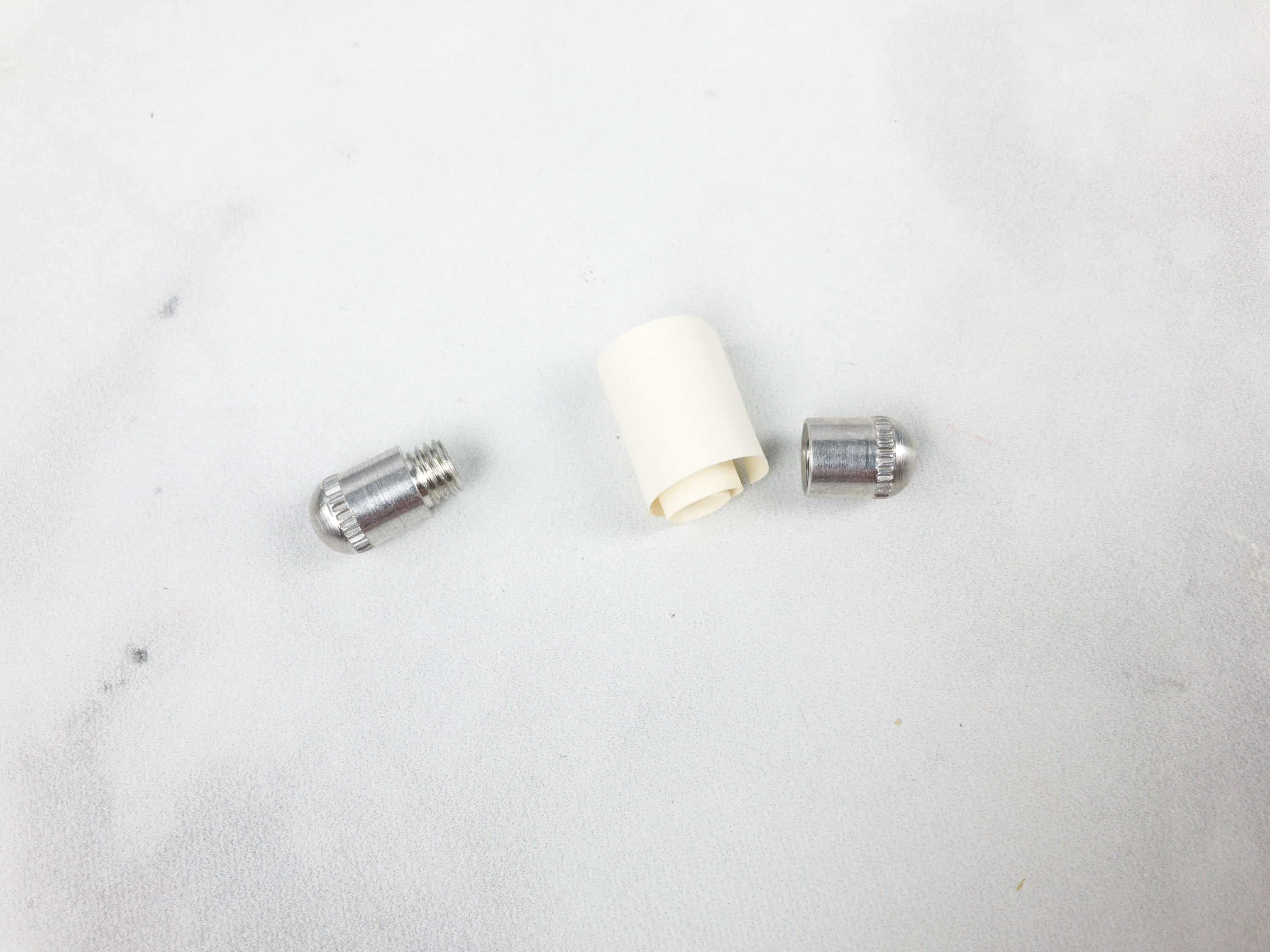 After writing on the tiny piece of paper, just place it back inside the capsule and keep it closed.
It's teeny-tiny and can be kept inside purses or pockets.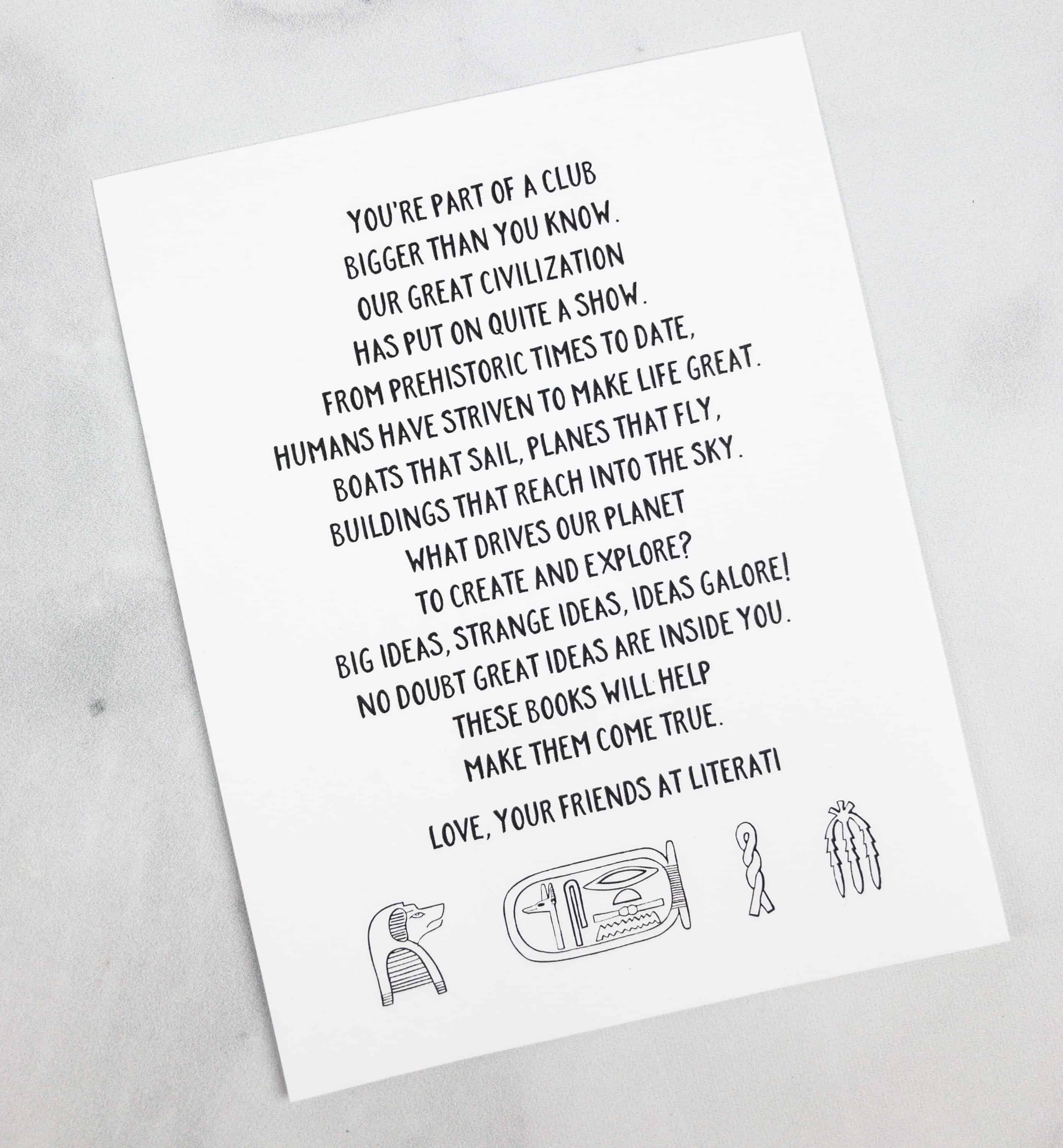 Here's a closer look at the note from Literati. Below it are Egyptian hieroglyphs.
A padded mailer is included to return your unwanted books. I have a strong dislike of this method because it can lead to damaged books!
Everything in the box!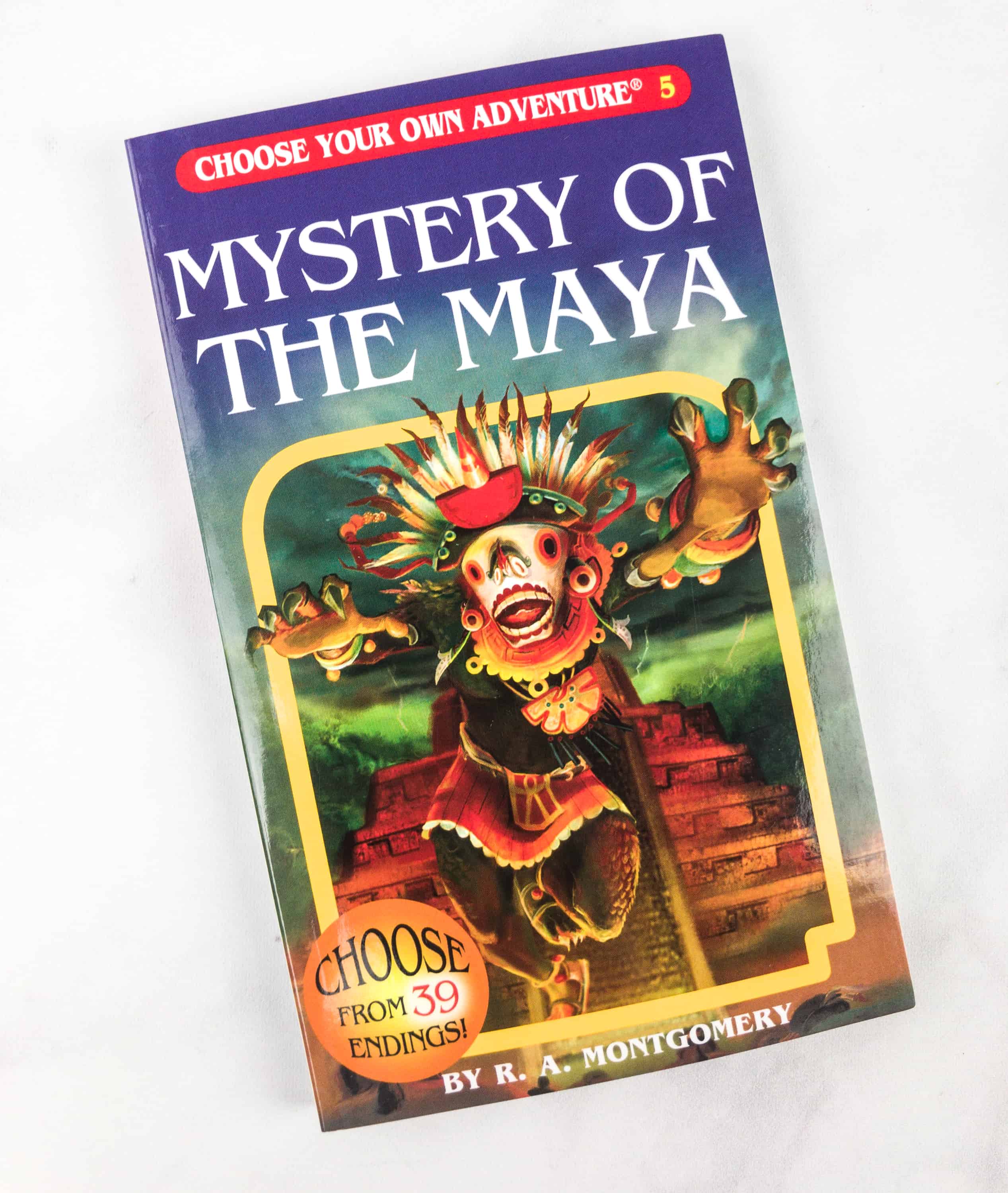 Mystery Of The Maya By R.A. Montgomery ($5.99)
Mystery of the Maya by R. A. Montgomery takes YOU on a daring adventure to Mexico to find your lost friend! 9-12 year old readers can travel back in time to search for their friend Tom, becoming a great Mayan warrior or the next human sacrifice – or they can remain in the present, becoming a double agent fighting a modern revolution!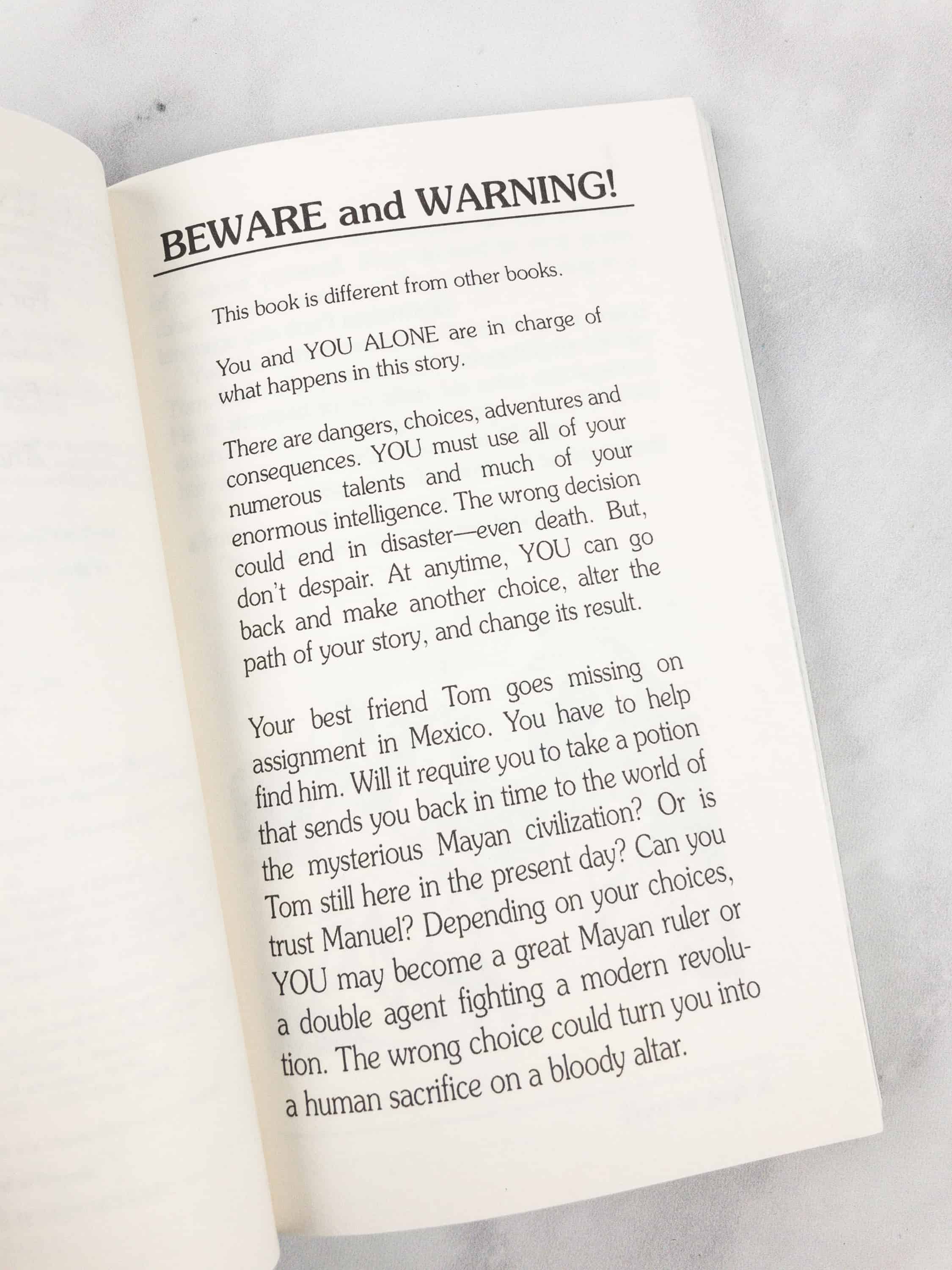 It's an interactive book where the reader is involved on deciding how the story will turn out. The reader will face grave dangers as a writer on assignment in Mexico and they need to solve the mystery of why the ancient civilization of the Mayan Indians collapsed.
It includes illustrations that looks like pencil sketches.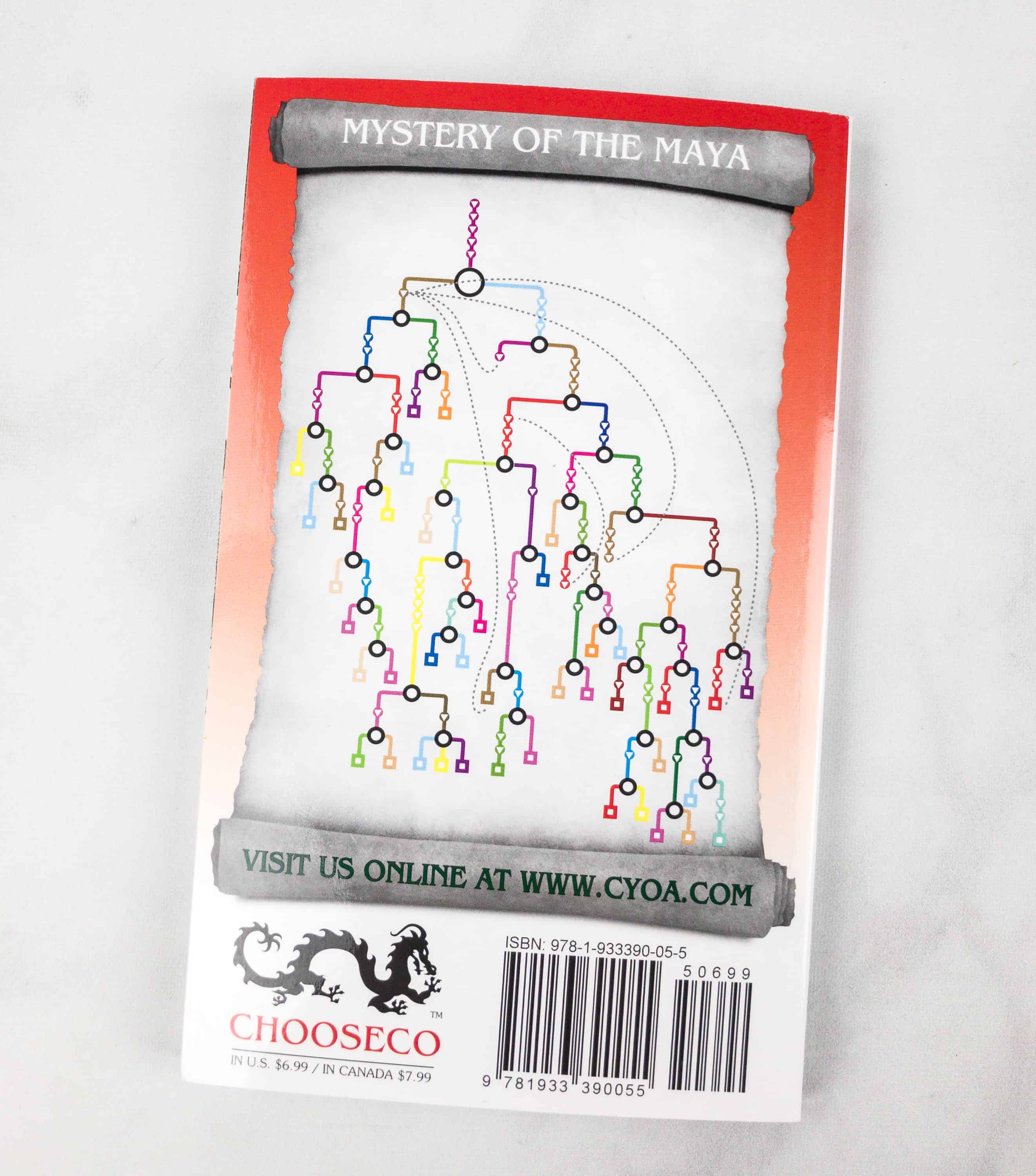 This book encourages the readers to be interested in something out of the books as well, such as finding out about what happened to the Mayan civilization and its culture in real life. That's so awesome! The back shows all the different paths through the story. Definitely brings you back, eh?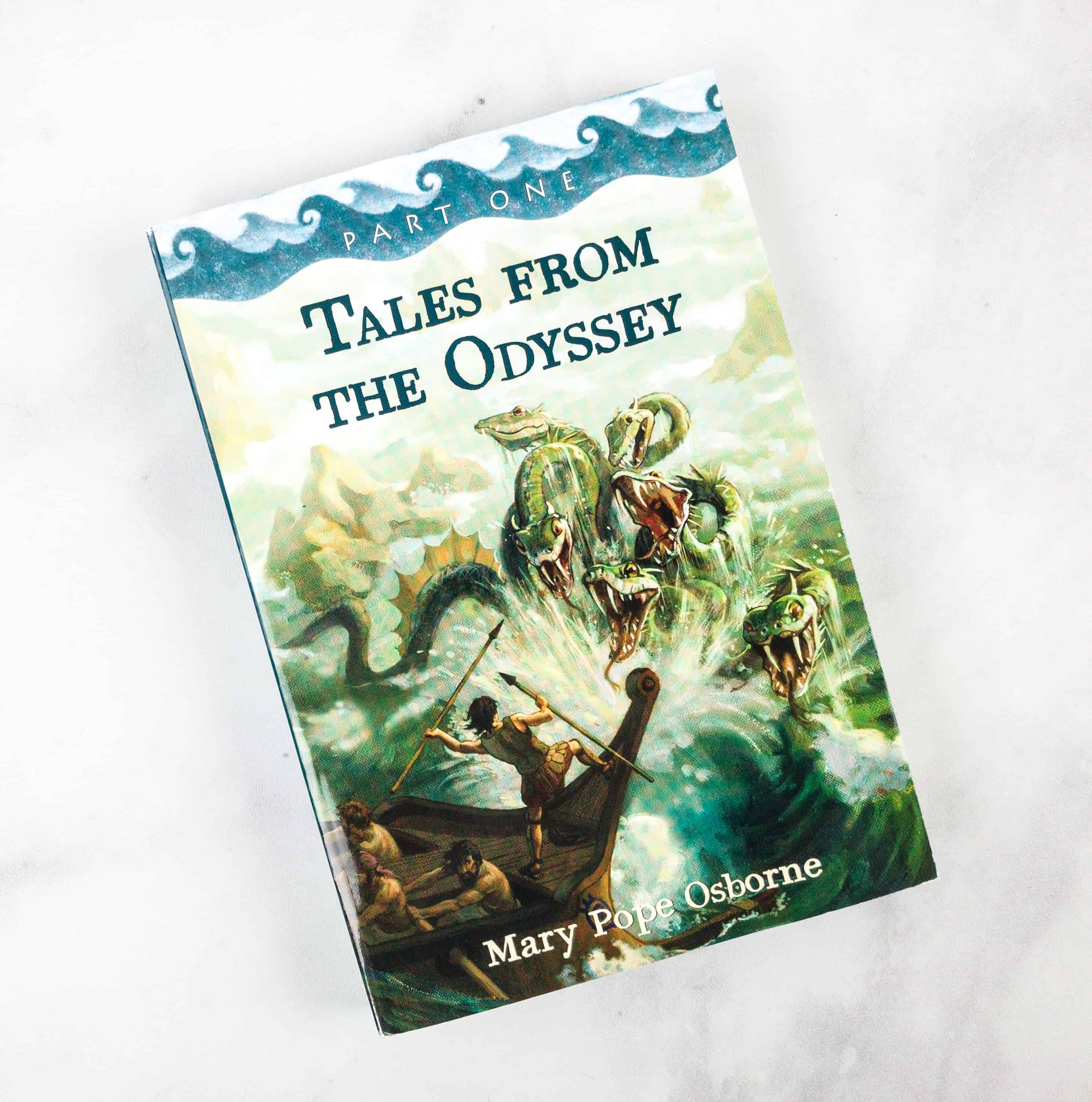 Tales From the Odyssey By Mary Pope Osborne ($5.99)
Giants and Cannibals!
Wonders and Witches!
One Amazing Hero.

Brave Odysseus is far from home, tossed by stormy seas, and cursed by an angry one-eyed giant. If he ever wants to see his family again, he will have to face hungry cannibals, outwit a beautiful witch, and sail past a six-headed serpent. His journey is the ultimate test of endurance and courage.
Odysseus is the legendary greek king of Ithaca and the main hero of this retelling of Homer's The Odyssey, one of the most thrilling adventure stories in history.
This volume contains three books: The One Eyed Giant, The Land of the Dead, and The Sirens and Sea Monsters.
There's a map of the hero's adventures, so you can easily follow him or tell where the stories from the book are happening.
The format features large fonts with huge spacing, making it easy to read for the kids.
Other stories included in the other parts of this series are The Gray Eyed Goddess, Return to Ithaca, and The Final Battle. When we looked this up on Amazon, we noted it's available for free on Kindle Unlimited. We do have a subscription, but I can't say that I normally recommend it – not enough on it!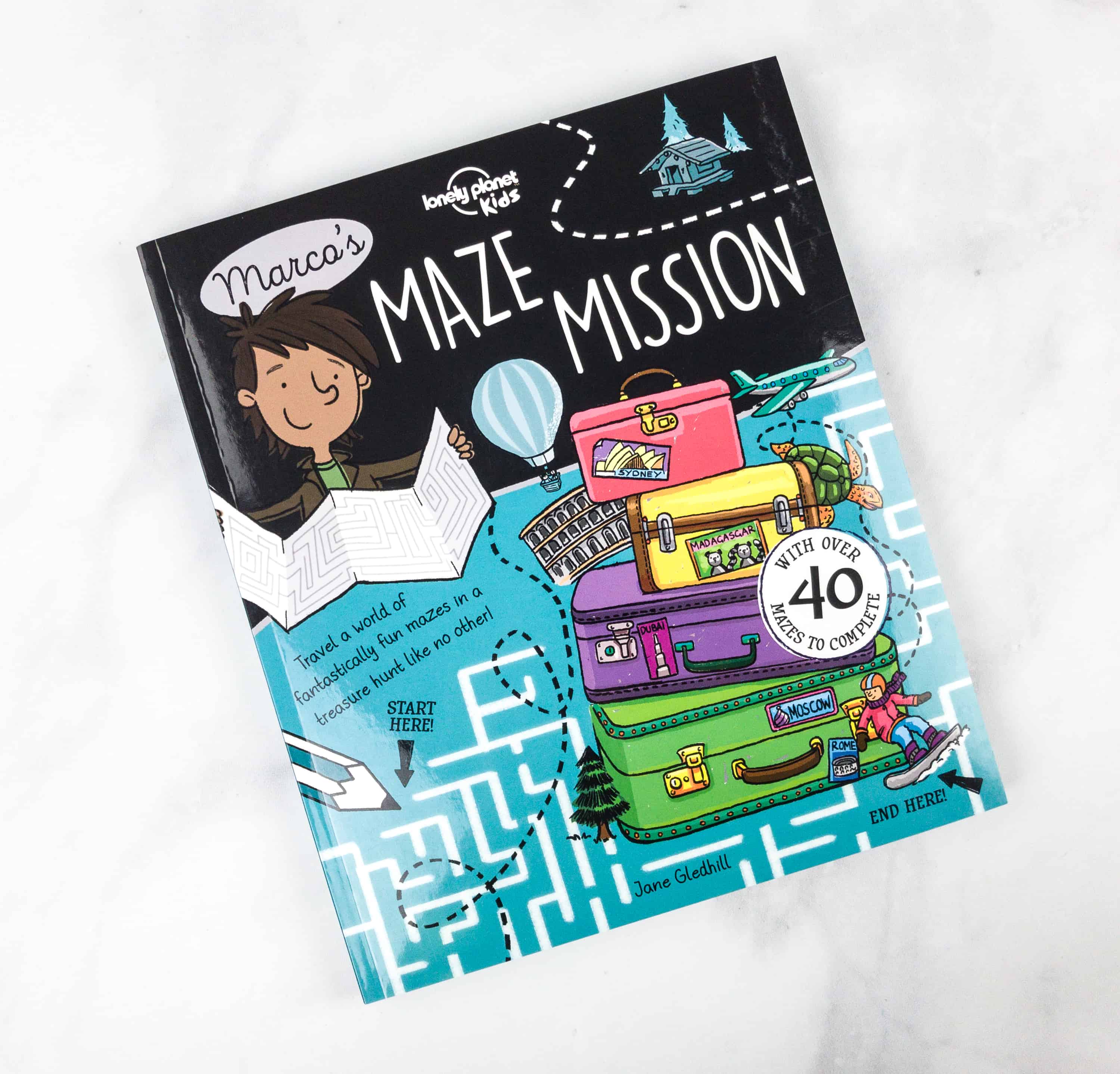 Marco's Maze Mission By Jane Gledhill ($8.82)
Get ready for an a-maze-ing mission around the world!

Brilliant but absent-minded photographer Geronimo Keats is back from the trip of a lifetime. The only problem is, his luggage…isn't! Time for young explorer Marco to swing into action and find his missing belongings – but he'll need your help!

Travel the world like never before in this brilliant book of mazes brought to you by Lonely Planet Kids, an imprint of Lonely Planet, the world's leading travel guide publisher. In Lonely Planet Kids Marco's Maze Mission, you'll tackle challenging mazes and discover incredible facts on every page as you explore Norway's fjords, the USA's Grand Canyon, New Zealand, Belize and beyond.

Packed with fun illustrations and a gorgeous two-colour palette, Marco's Maze Mission provides hours of brain-boggling fun for children aged 7+.
It's a book that lets the reader explore the world through mazes, and discover incredible facts on every page as you travel through.
This page features the Norway's hidden gems, like the fjords which are deep channels of water that stretch far inland.
Meanwhile, this page features the Florida Keys, a group of tropical islands off the coasts of the southern part of this state.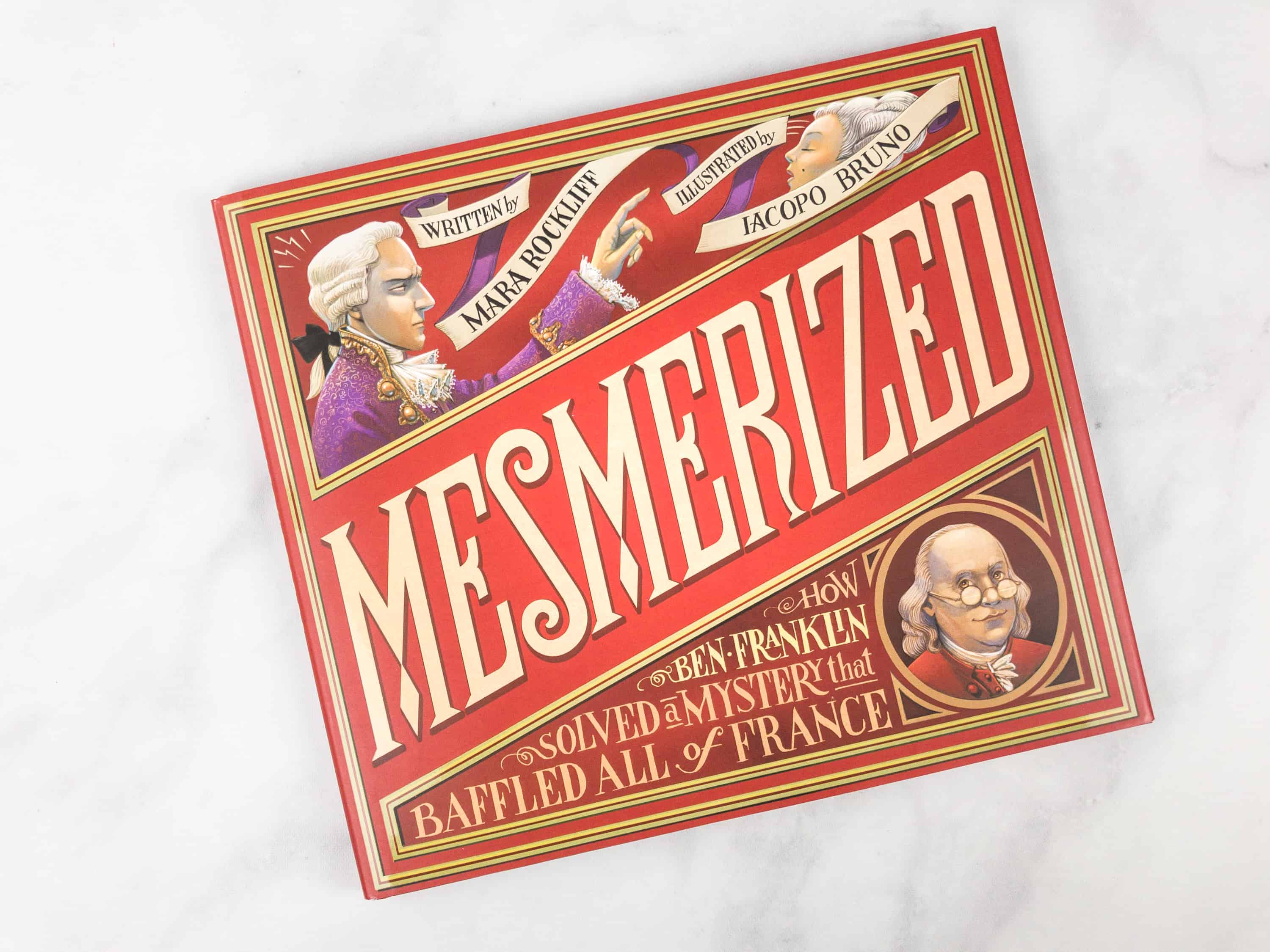 Mesmerized By Mara Rockliff ($14.28)
Discover how Benjamin Franklin's scientific method challenged a certain Dr. Mesmer's mysterious powers in a whimsical look at a true moment in history.

The day Ben Franklin first set foot in Paris, France, he found the city all abuzz. Everyone was talking about something new—remarkable, thrilling, and strange. Something called . . . Science!

But soon the straightforward American inventor Benjamin Franklin is upstaged by a compelling and enigmatic figure: Dr. Mesmer. In elaborately staged shows, Mesmer, wearing a fancy coat of purple silk and carrying an iron wand, convinces the people of Paris that he controls a magic force that can make water taste like a hundred different things, cure illness, and control thoughts! But Ben Franklin is not convinced. Will his practical approach of observing, hypothesizing, and testing get to the bottom of the mysterious Mesmer's tricks? A rip-roaring, lavishly illustrated peek into a fascinating moment in history shows the development and practice of the scientific method—and reveals the amazing power of the human mind.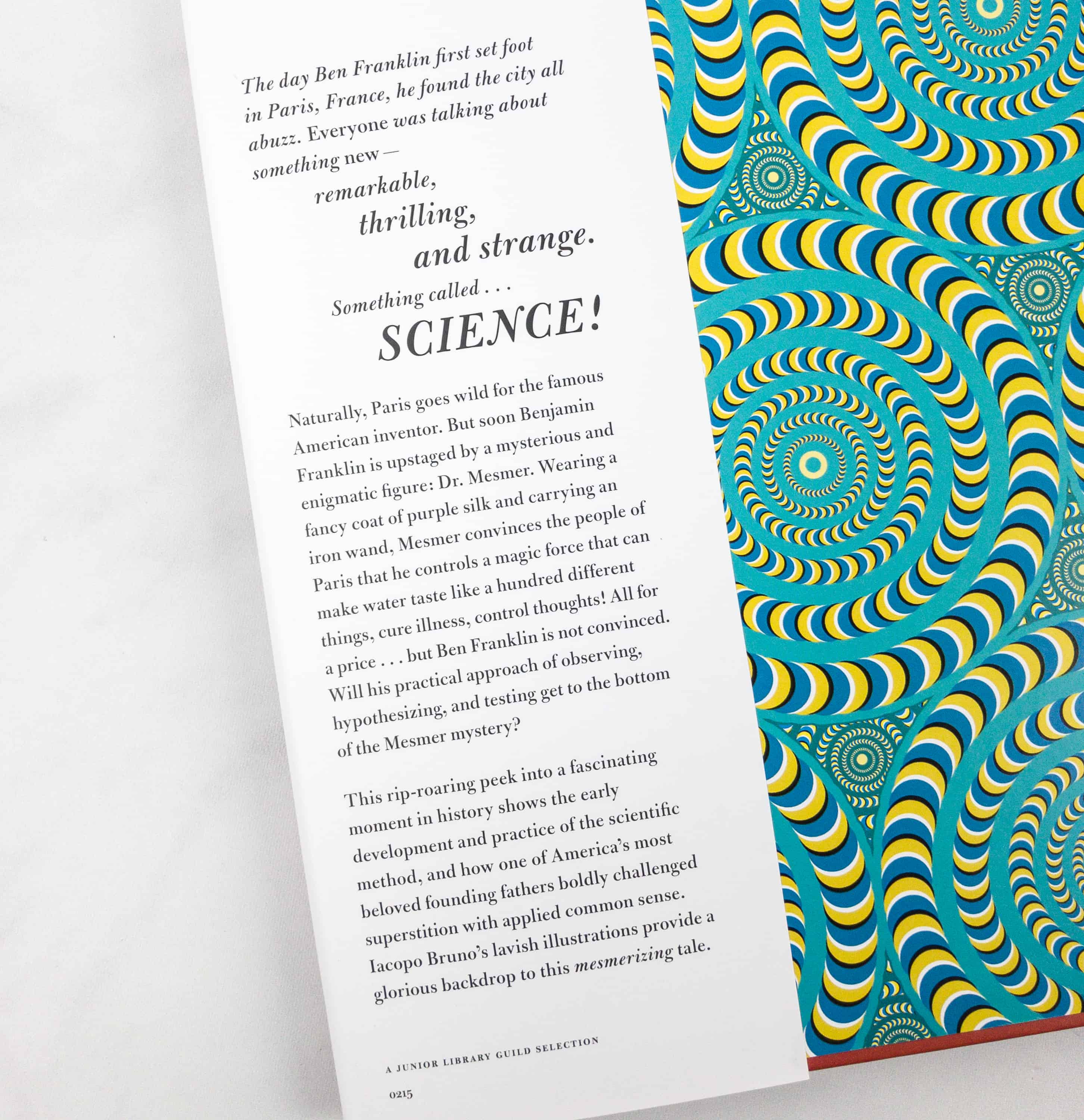 The book serves as a peek into the fascinating moment in history where the scientific method is developed and practiced.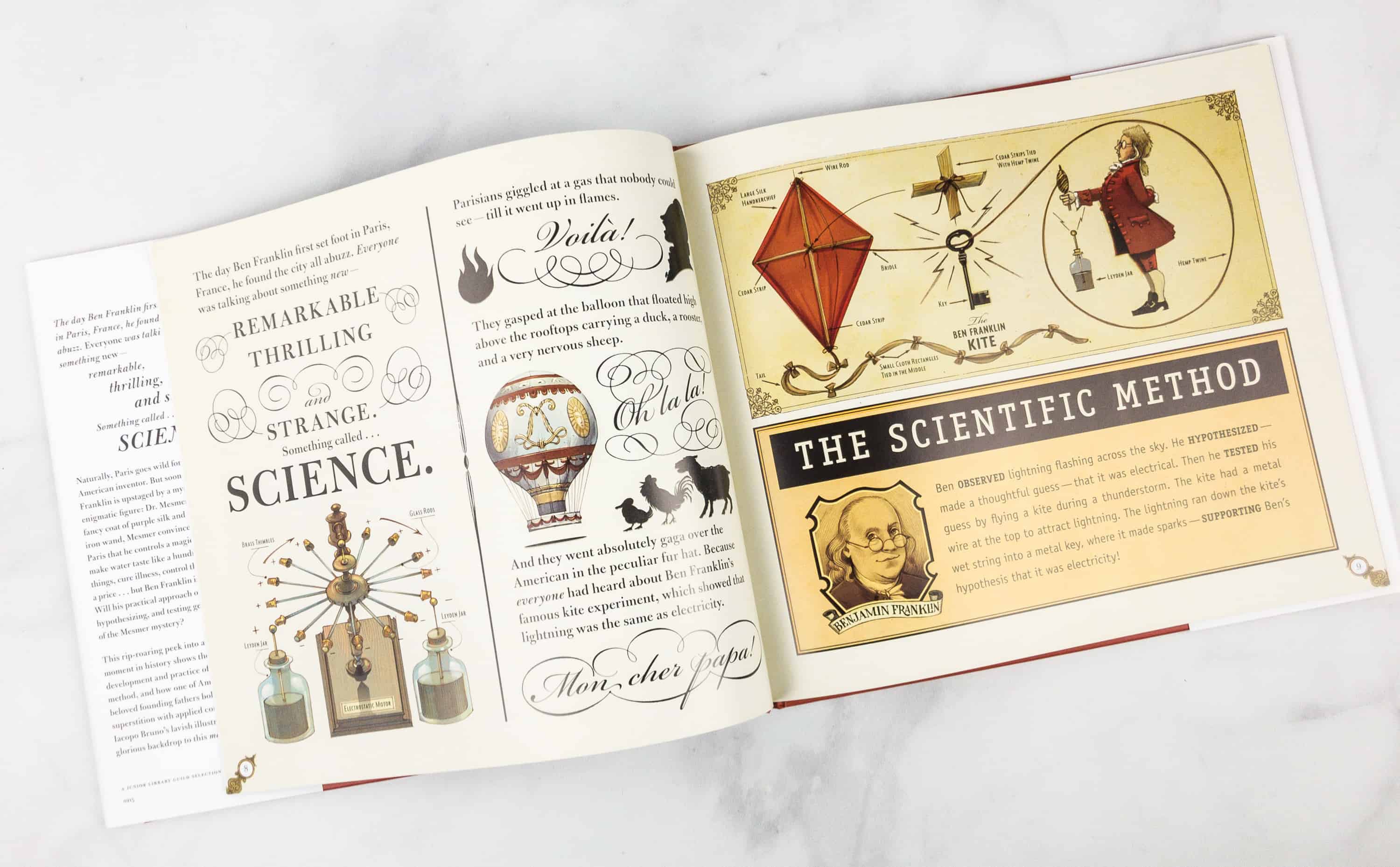 The book has engaging illustrations that will make kids interested in science and math!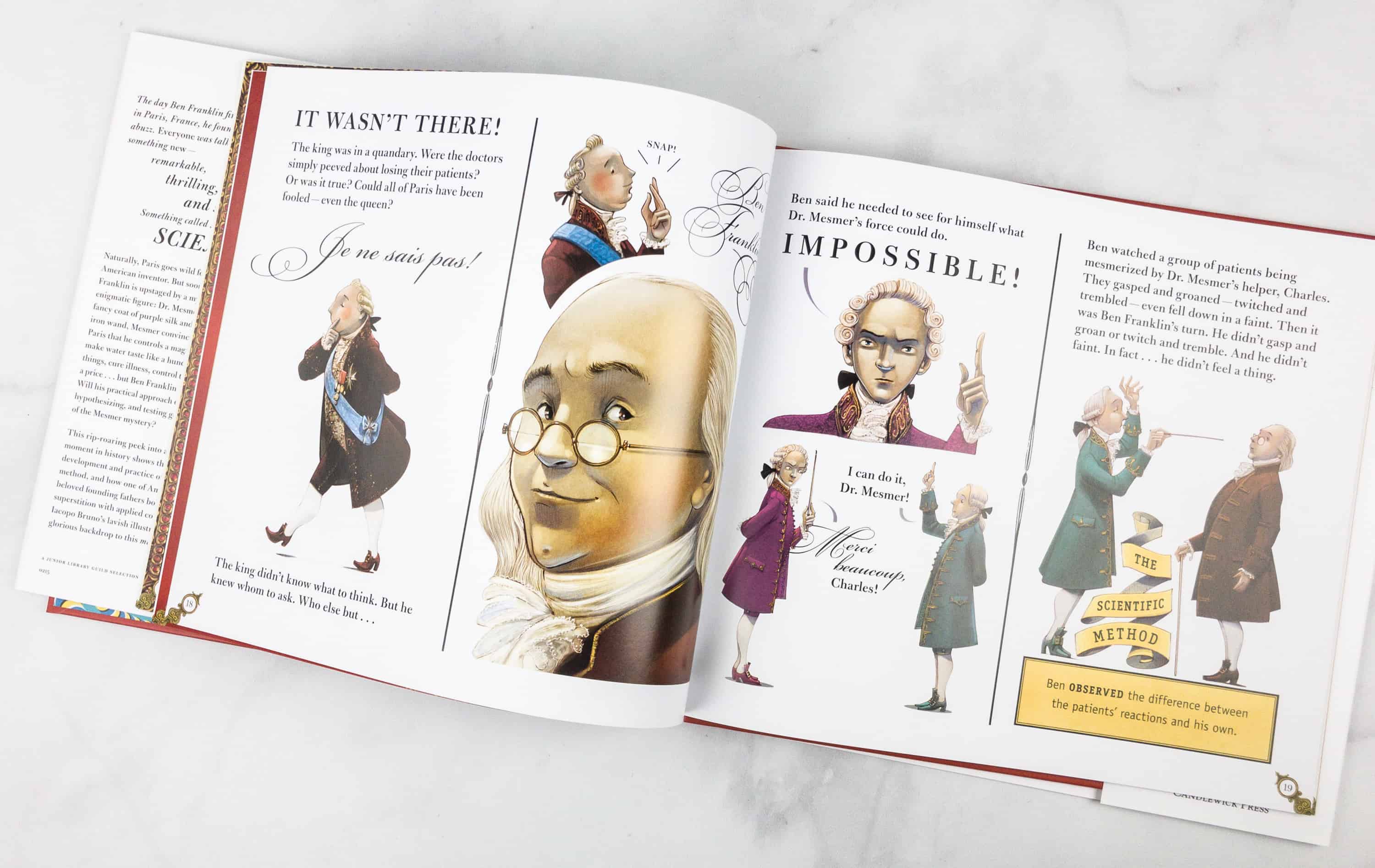 By using the scientific method, the Benjamin Franklin upstaged the "psychic" Dr. Mesmer, and the whole of France were left abuzz with the new discoveries!
Aside from facts on how the American inventor debunked superstitions, the author also injected humor in this great book! This one's a winner!
Lands Of Long Ago By Amanda Wood & Mike Jolley ($18.43)
Would a Mayan warrior have worn a watch? Would a Viking have used a compass? Test your knowledge of history and spot 20 mistakes in every scene. Then, turn the page to discover if you were right and learn more fun facts about ancient civilisations, including the Ancient Greeks, the Ancient Egyptians, the Romans, the Mayans, the Vikings, and many more!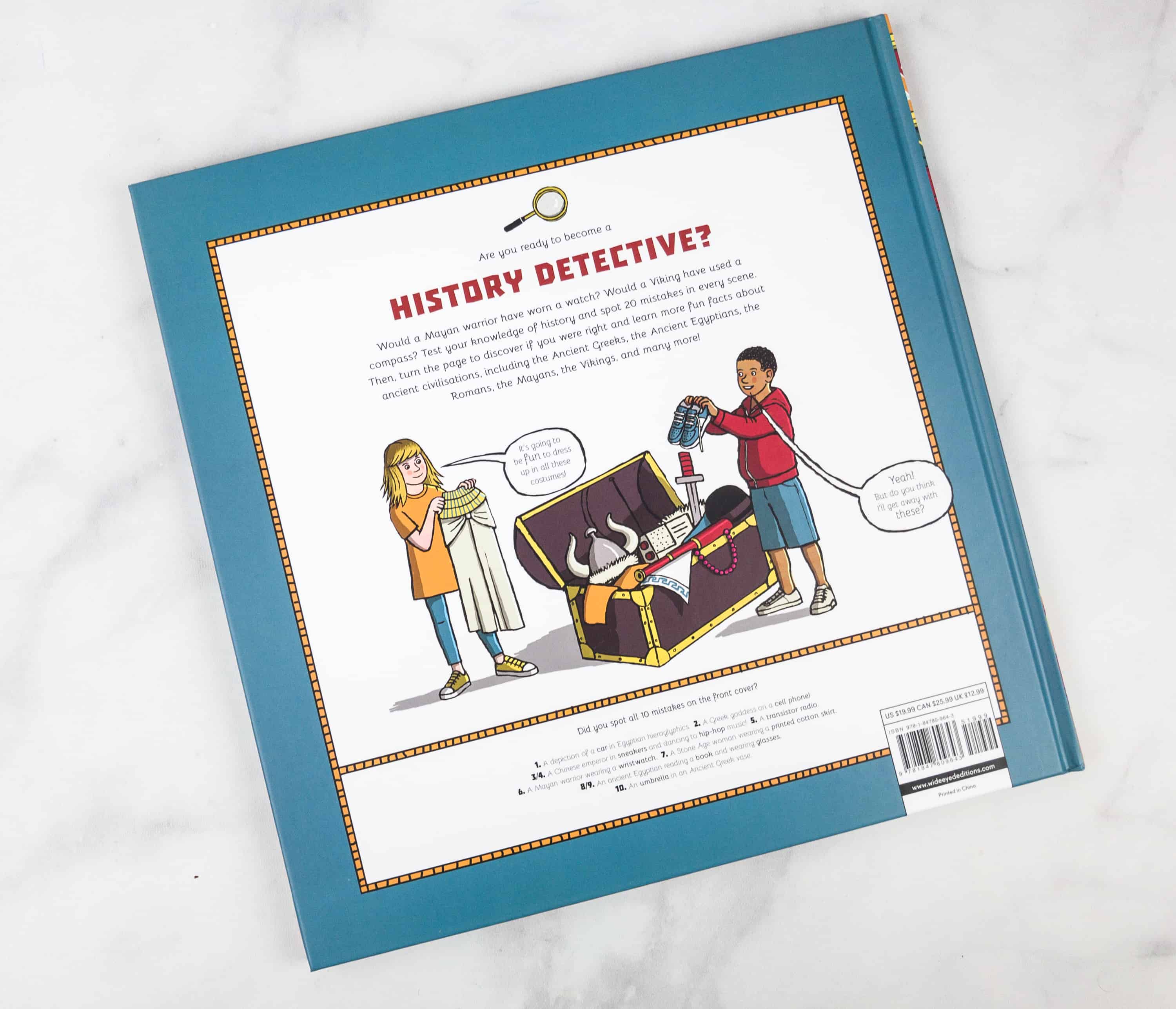 This book is really fun! It contains activities that lets kids spot the mistakes in the picture. It also provides interesting and fun facts about certain civilizations, like Ancient Greeks, Egyptians, Romans, Mayans, Vikings, and a lot more!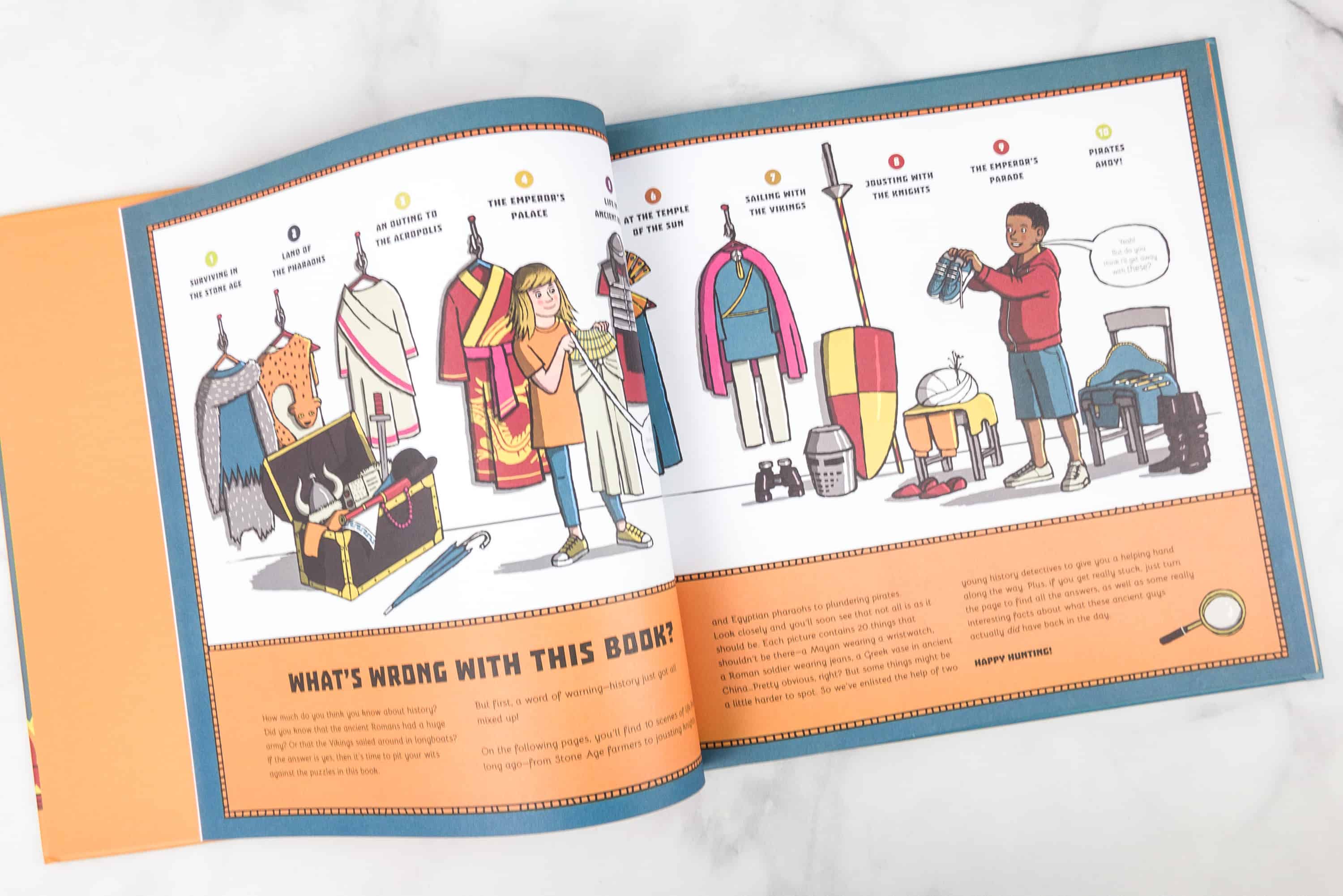 Children will surely have fun on looking out for what items doesn't belong in the picture. It's also a good start for history lessons!
Anachronisms are things belonging or appropriate to a period other than that in which it exists, especially a thing that is conspicuously old-fashioned. And these are what we are looking for in each illustration the book features.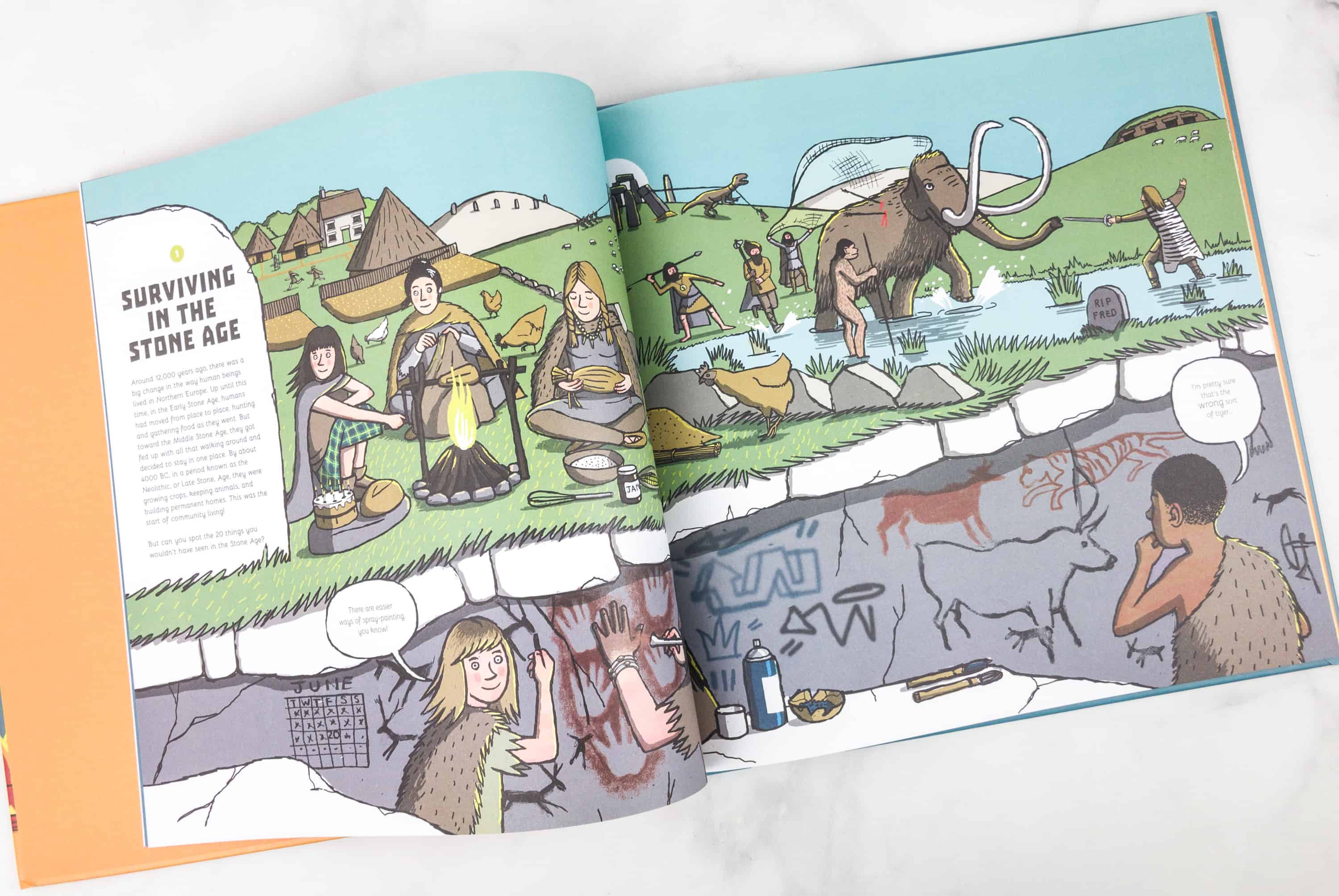 This spread, for an instance, is all about the Stone Age. Can you spot the things that don't belong in this era?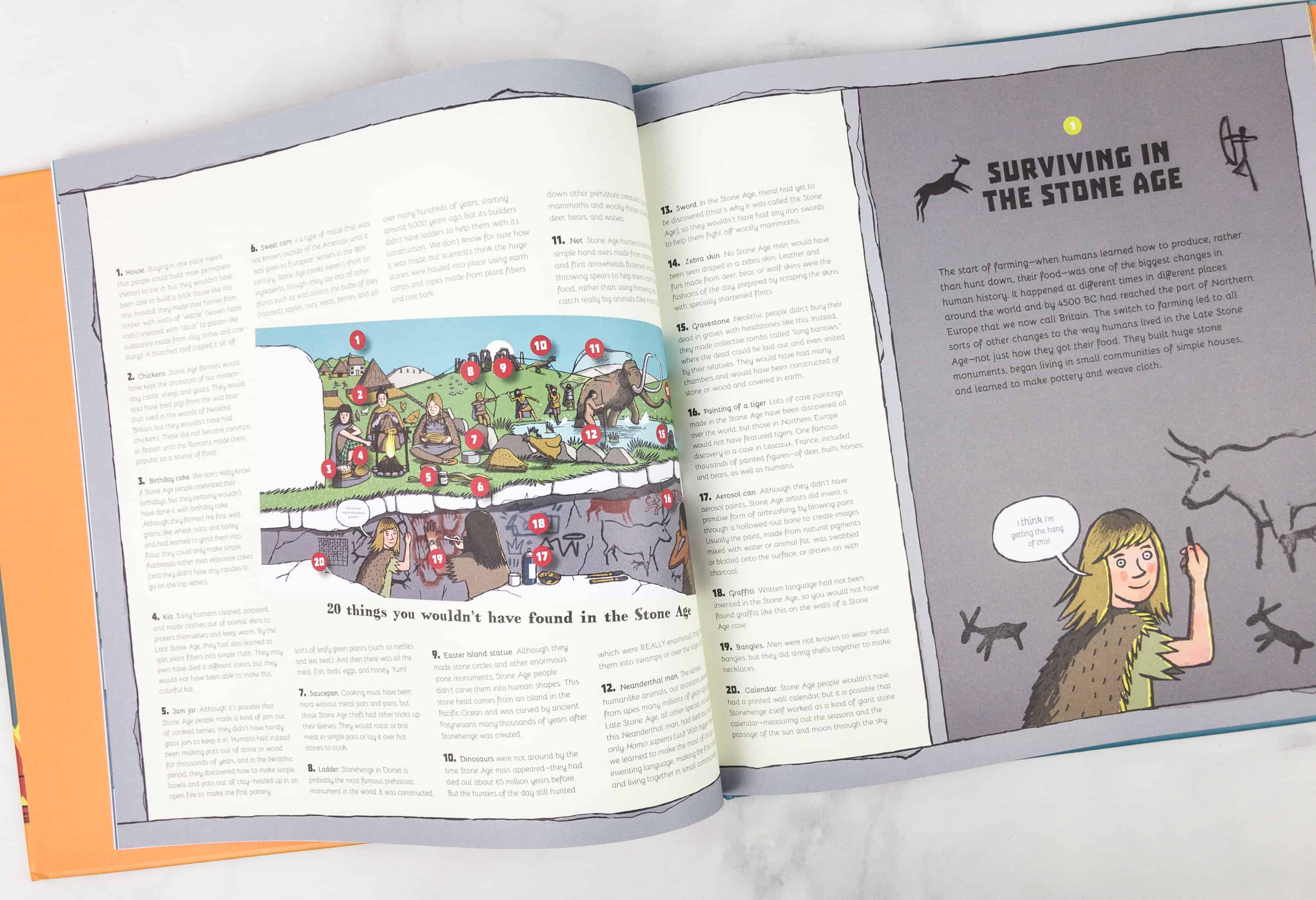 The next page shows the correct answers, plus interesting trivia!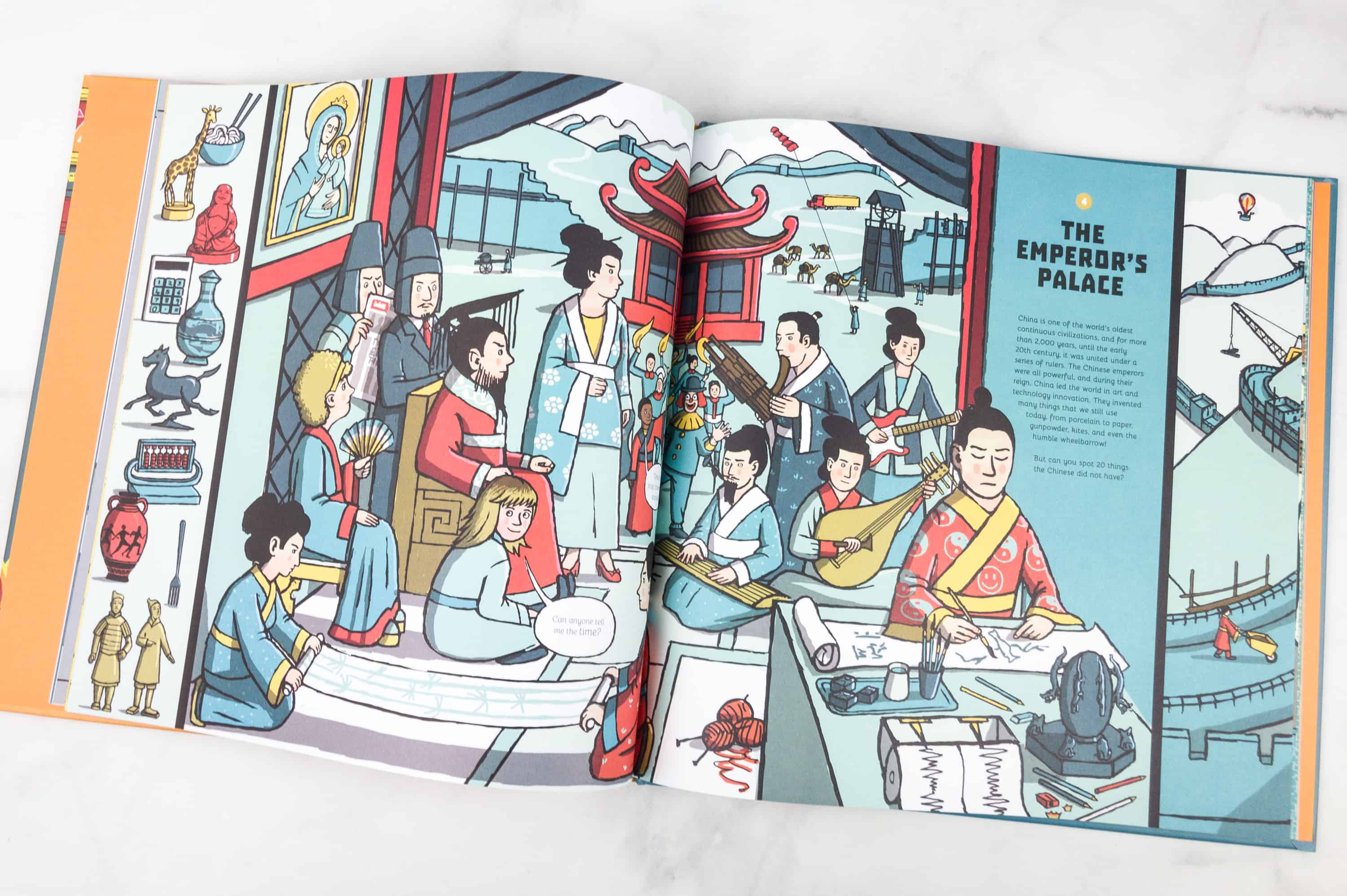 Meanwhile, this spread features a scene from an Emperor's palace. It's set in China, one of the world's oldest continuous civilizations.
Another featured scene is the Temple of the Sun, which is located in Machu Picchu in Peru. There's a complete explanation of each mistake, in case you're stumped.
Unfortunately, this book is so large that only this book will fit in the mailer if you don't want it! I reached out to Literati and ultimately they came to the decision that they didn't want to make more work for their customers so they're allowing me to keep it, free of charge. This was great customer service. They also extended my return period (twice!) while determining the proper resolution.
Club Sage of the Literati box has some interesting new titles for this month, and the books are all historical and educational. I was more than happy with the freebie (but wouldn't have chosen to keep it) – my pick is definitely MESMERIZED, and I might have picked the Odyssey as well. The Choose Your Own Adventure book brought me back to grade school, but there are so many better choices available for emerging readers now that I wasn't particularly impressed with that selection – but for a reluctant reader it might be the right pick. I was a bit disappointed there were 2 "activity" books and no really long form fiction.  Overall I think the curation is good, but I'm really hoping that this subscription can grow and provide even more value.
Any thoughts on Literati?