Literati is a monthly book subscription box for children that works similar to Stitch Fix. For a monthly fee of $9.95, you'll receive 5 books to try out for a week. You can purchase the ones you love and return the rest (in totally new condition) in the enclosed prepaid mailer (shipping is free in both directions).
You can get 5% off when you decide to keep all the books! There are also categories for each age bracket: Club Neo is for newborn to 1 year; Club Sprout is for children ages 2-3; Club Nova is for kids 4-6, and Club Sage is for those 7-8 years old.
This is a review of the Club Sage box. 
The items come neatly wrapped in tissue paper, with a sticker.
I see lots of green in this month's box!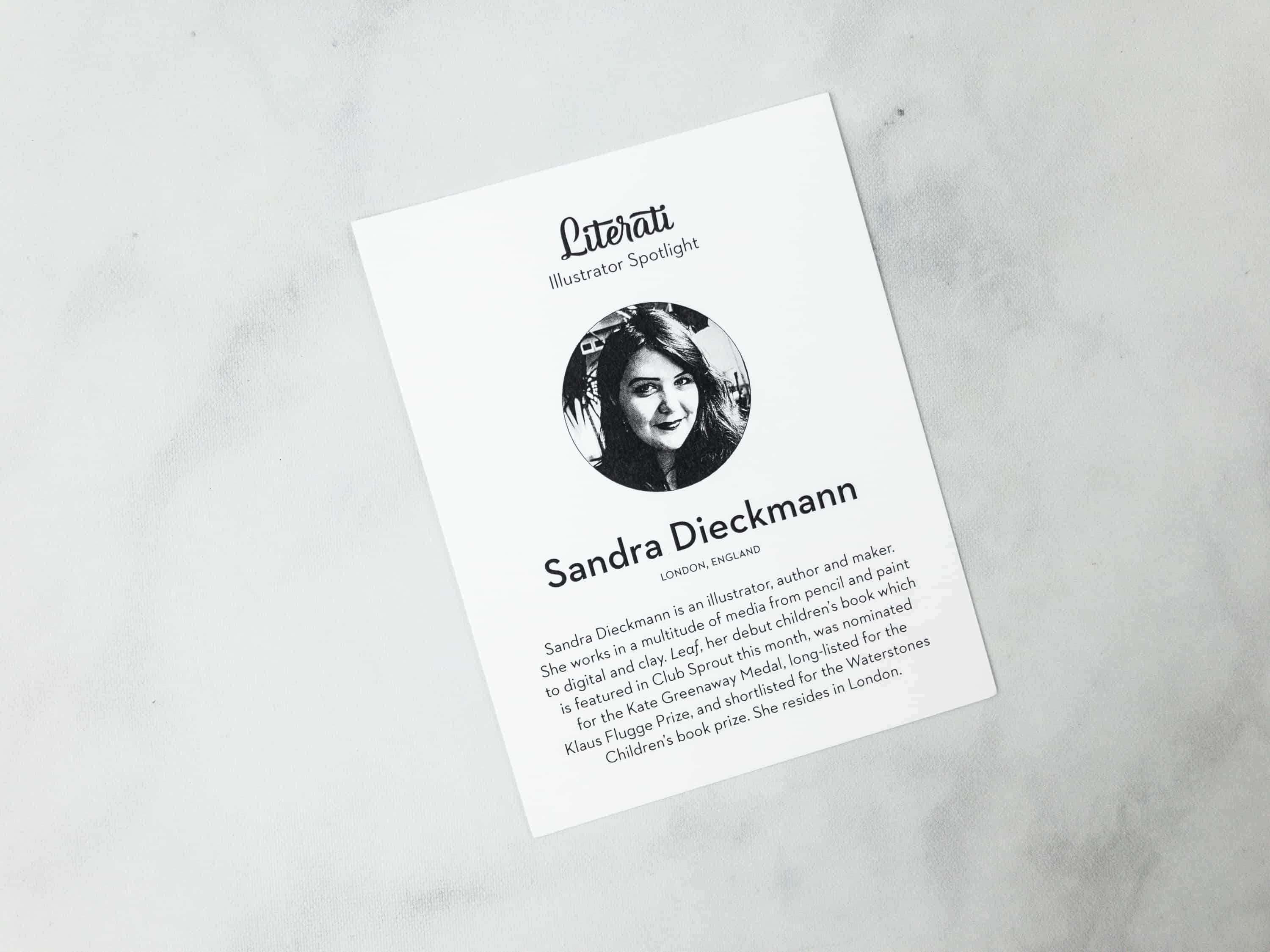 The featured illustrator creates new artwork for the monthly themes. This month's illustrator is Sandra Dieckmann.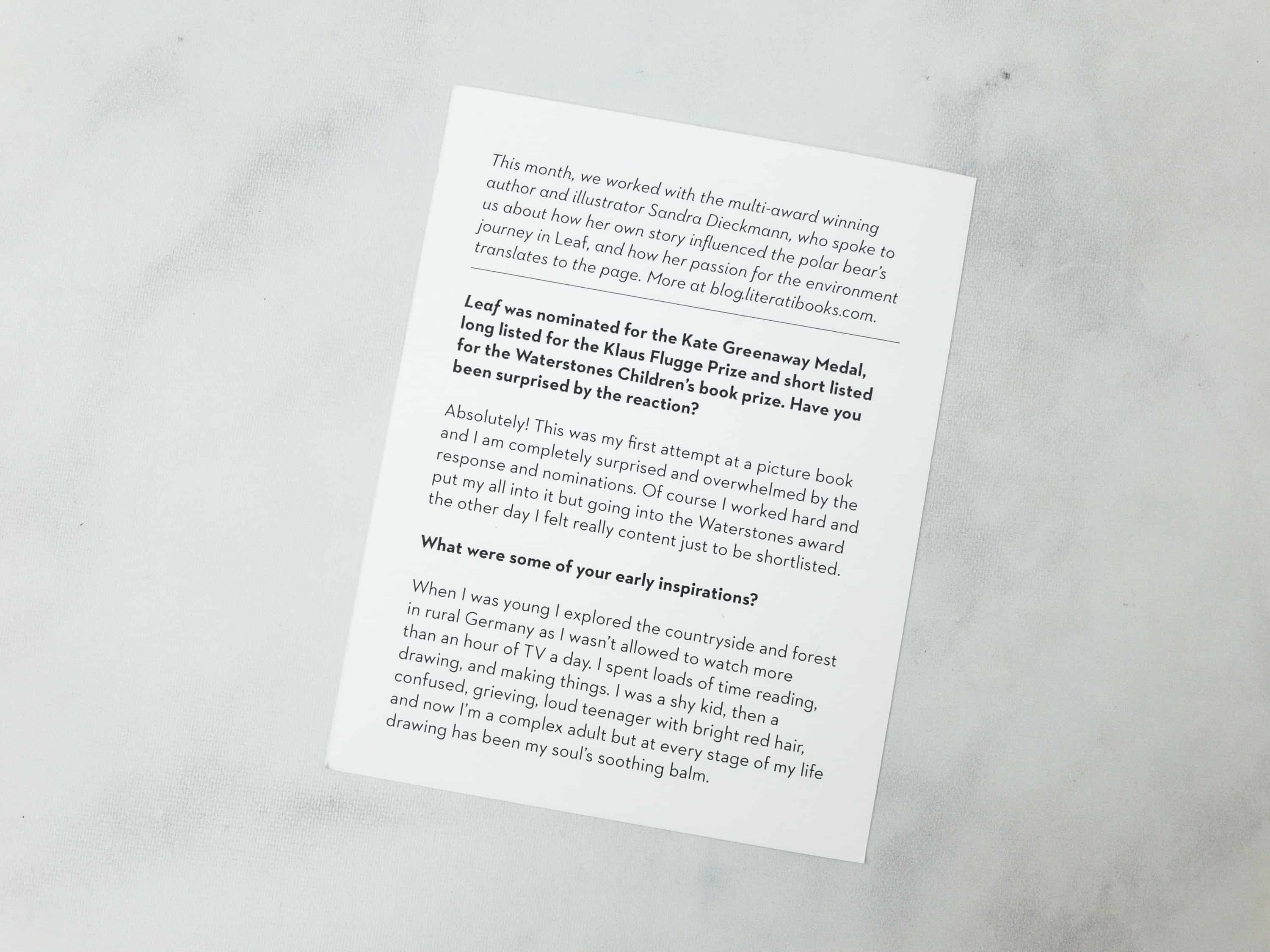 There's a little Q&A with the featured illustrator at the back of the card.
The info card is a cool art print too!
It lists the titles with a brief description for each.
They included a sheet to help us label the books, and make others know that it's ours when we decide to keep them.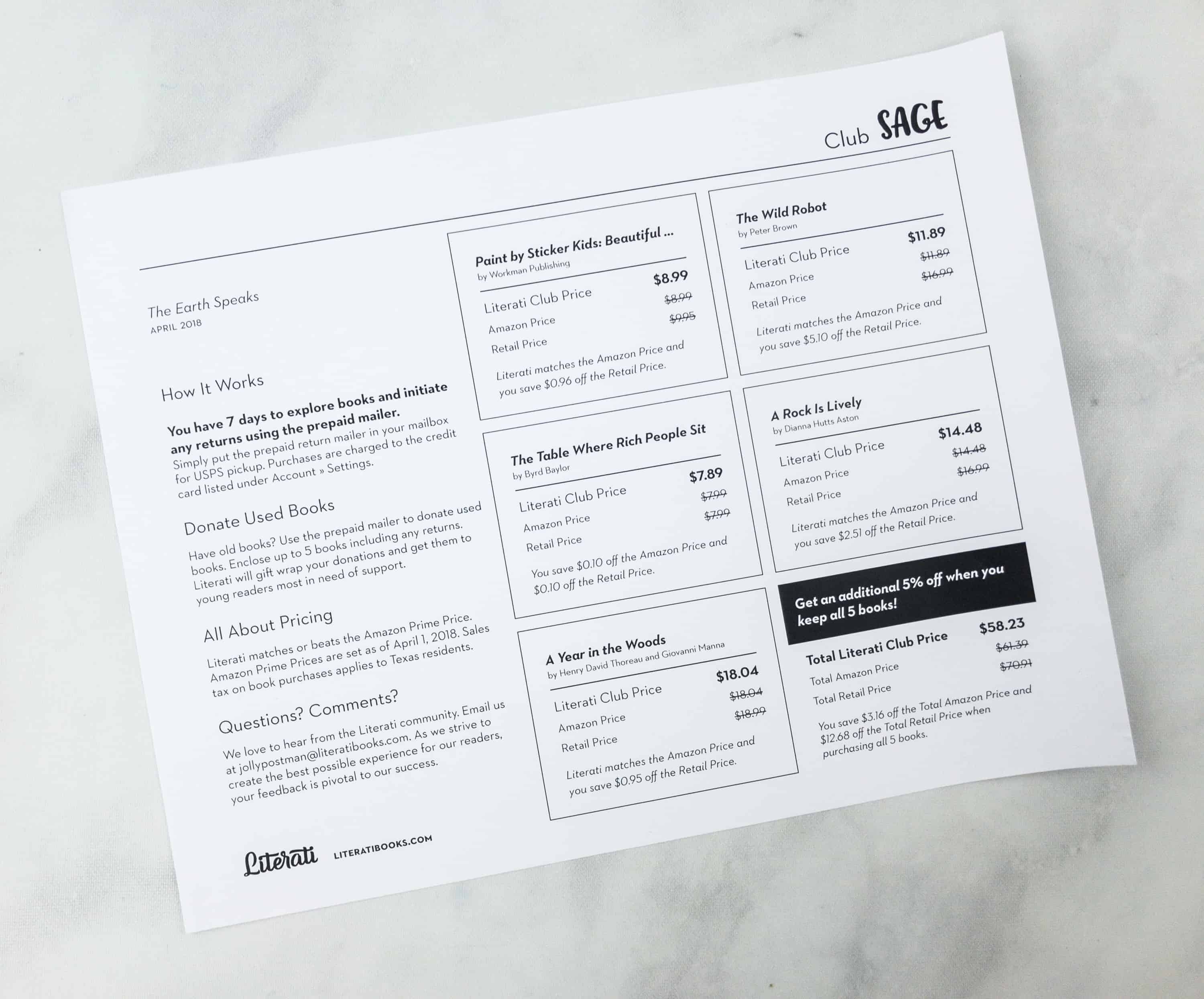 There's also a listing of the book prices. If you decide to keep everything, you'll get 5% off. The subscription has a $9.95 non-refundable fee and that into your purchases. According to Literati "it covers shipping both ways, allows the curators to invite a new world-renowned illustrator each month to draw personalized bookplates and a unique print for members, and covers other themed surprises that are included in the box." Apparently, they offered a 10% off the purchase of one book, 15% off two books, 20% off three books, 25% off four books and 30% off five books, when they launched, but that may have been off the MSRP.
This personalized card is so soothing to look at with its colors.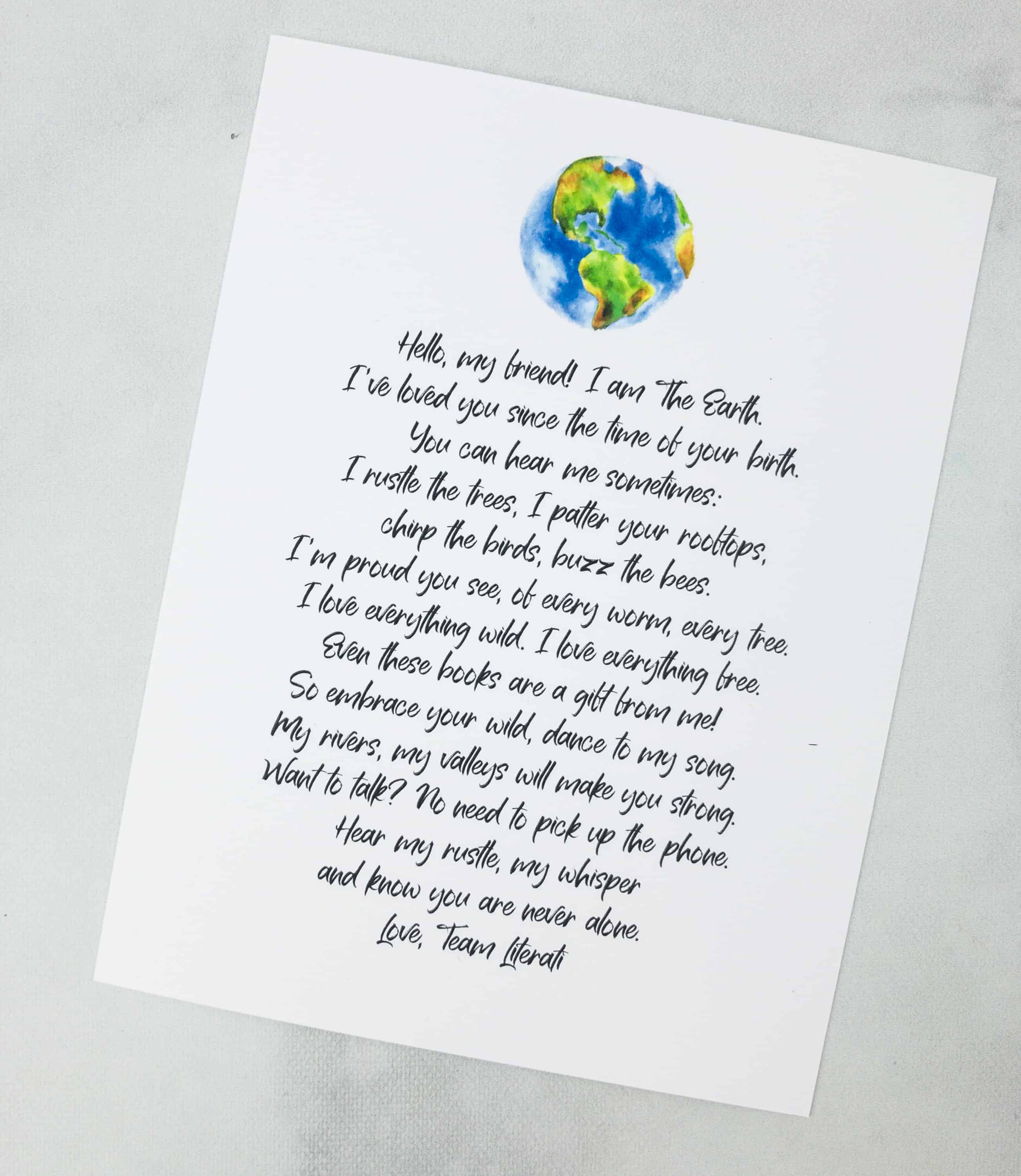 Another card contains a letter from Team Literati.
Everything in the box!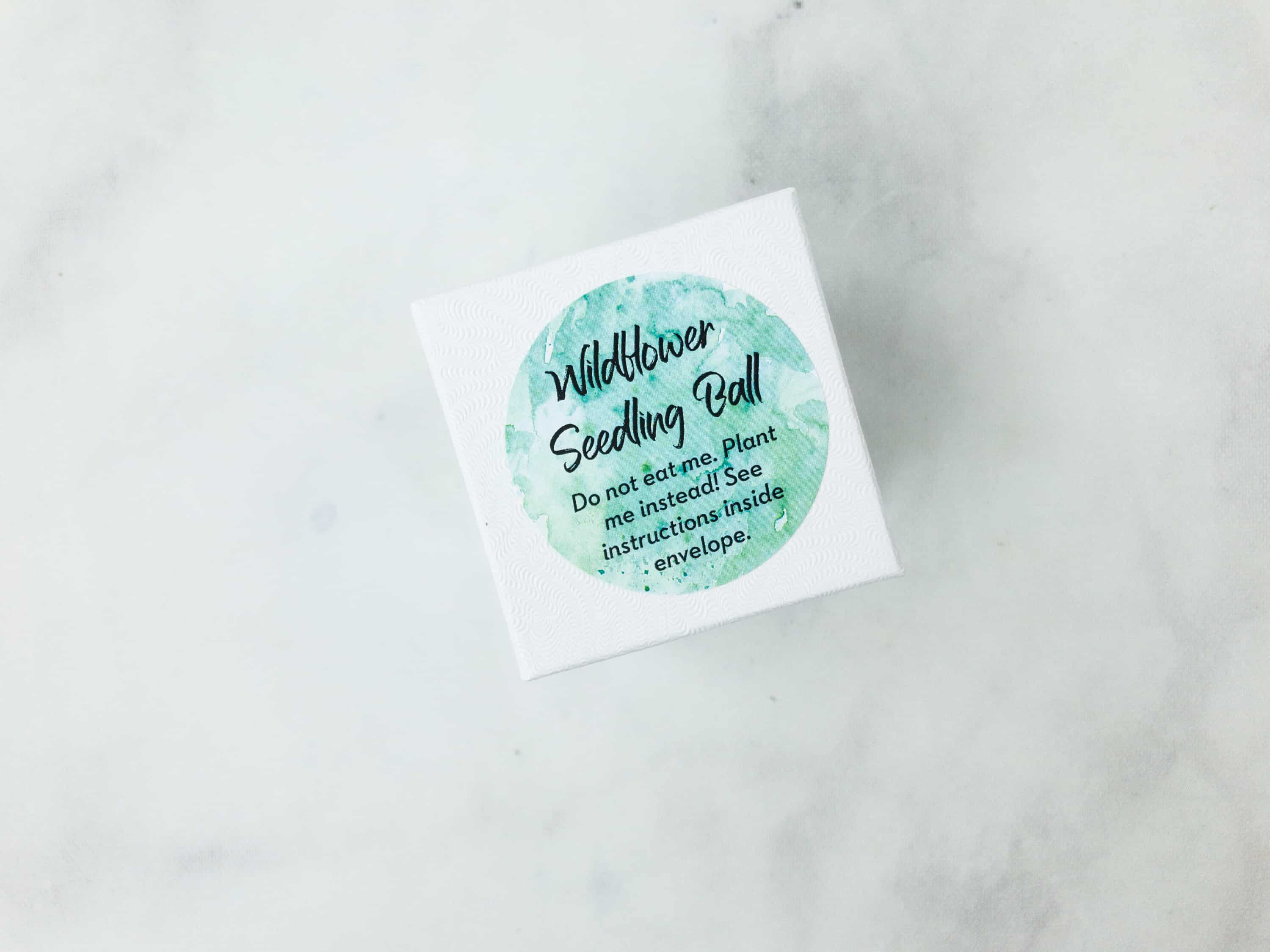 Wildflower Seeding Ball. The seedling ball came packaged in a white box with a sticker on top that reminds us that it's not for eating!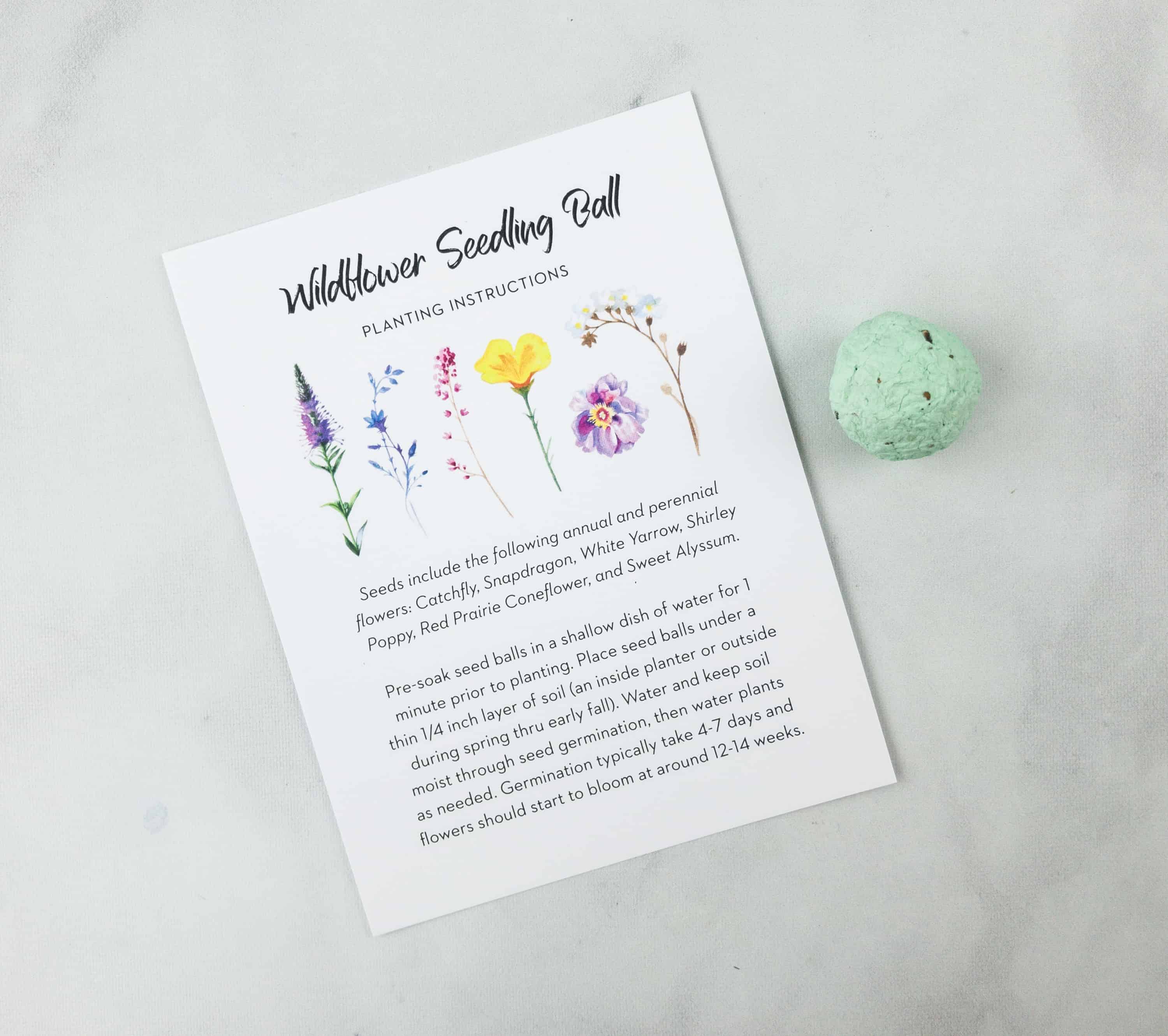 There's also a card that includes the complete planting instructions. It's very easy to follow, but you also need patience because it takes 12-14 weeks before the flowers start to bloom. According to the card, the seeds include various annual and perennial flowers, like Catchfly, Snapdragon, White Yarrow, Shirley Poppy, Red Prairie Coneflower, and Sweet Alyssum.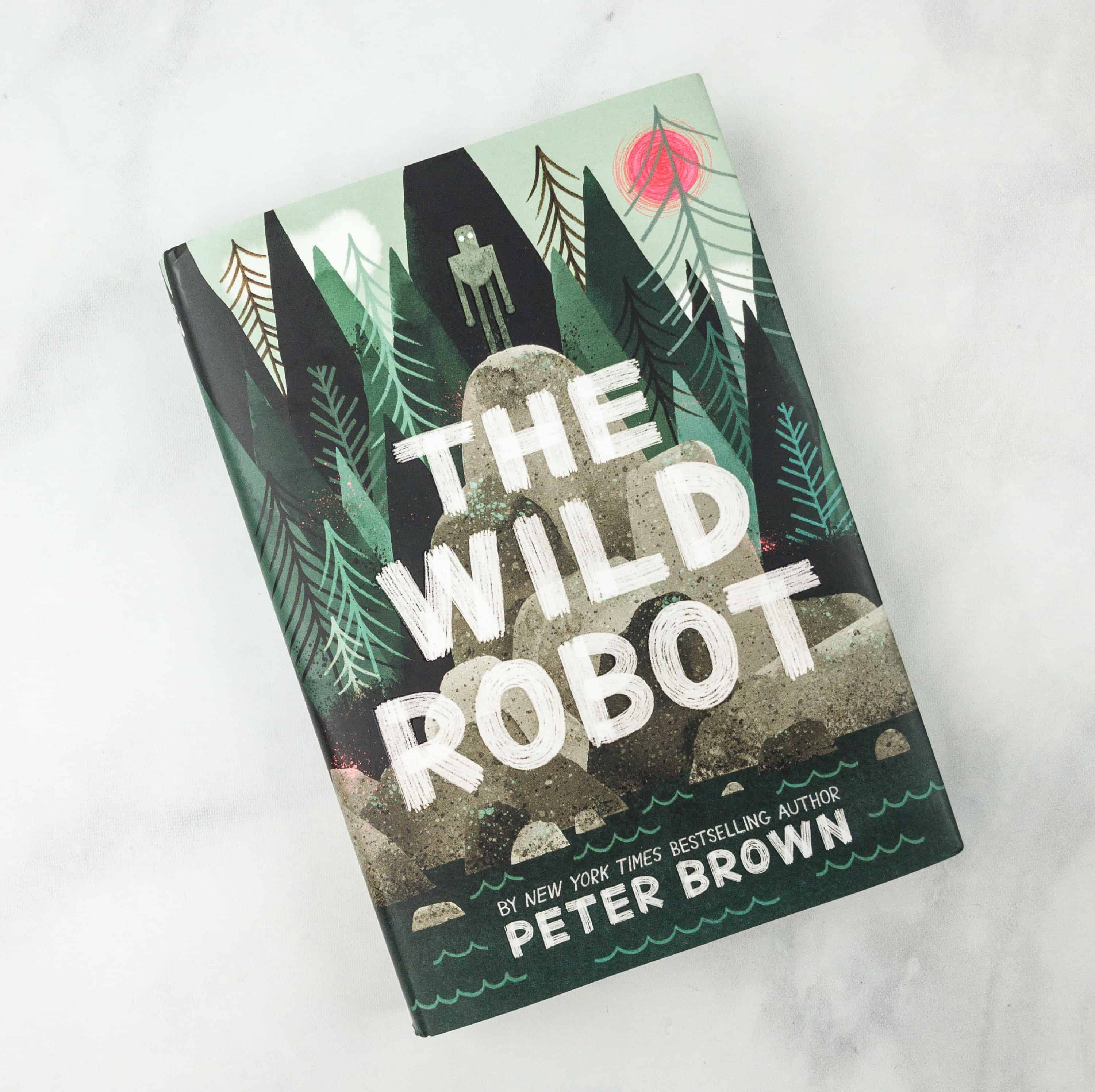 The Wild Robot By Peter Brown ($11.89)
Wall-E meets Hatchet in this New York Times bestselling illustrated middle grade novel from Caldecott Honor winner Peter Brown

 

Can a robot survive in the wilderness?

When robot Roz opens her eyes for the first time, she discovers that she is alone on a remote, wild island. She has no idea how she got there or what her purpose is–but she knows she needs to survive. After battling a fierce storm and escaping a vicious bear attack, she realizes that her only hope for survival is to adapt to her surroundings and learn from the island's unwelcoming animal inhabitants.
As Roz slowly befriends the animals, the island starts to feel like home–until, one day, the robot's mysterious past comes back to haunt her.

From bestselling and award-winning author and illustrator Peter Brown comes a heartwarming and action-packed novel about what happens when nature and technology collide.
Robots and life in the wilderness were enough for my kids to get hooked on this story.
The book also includes black and white illustrations.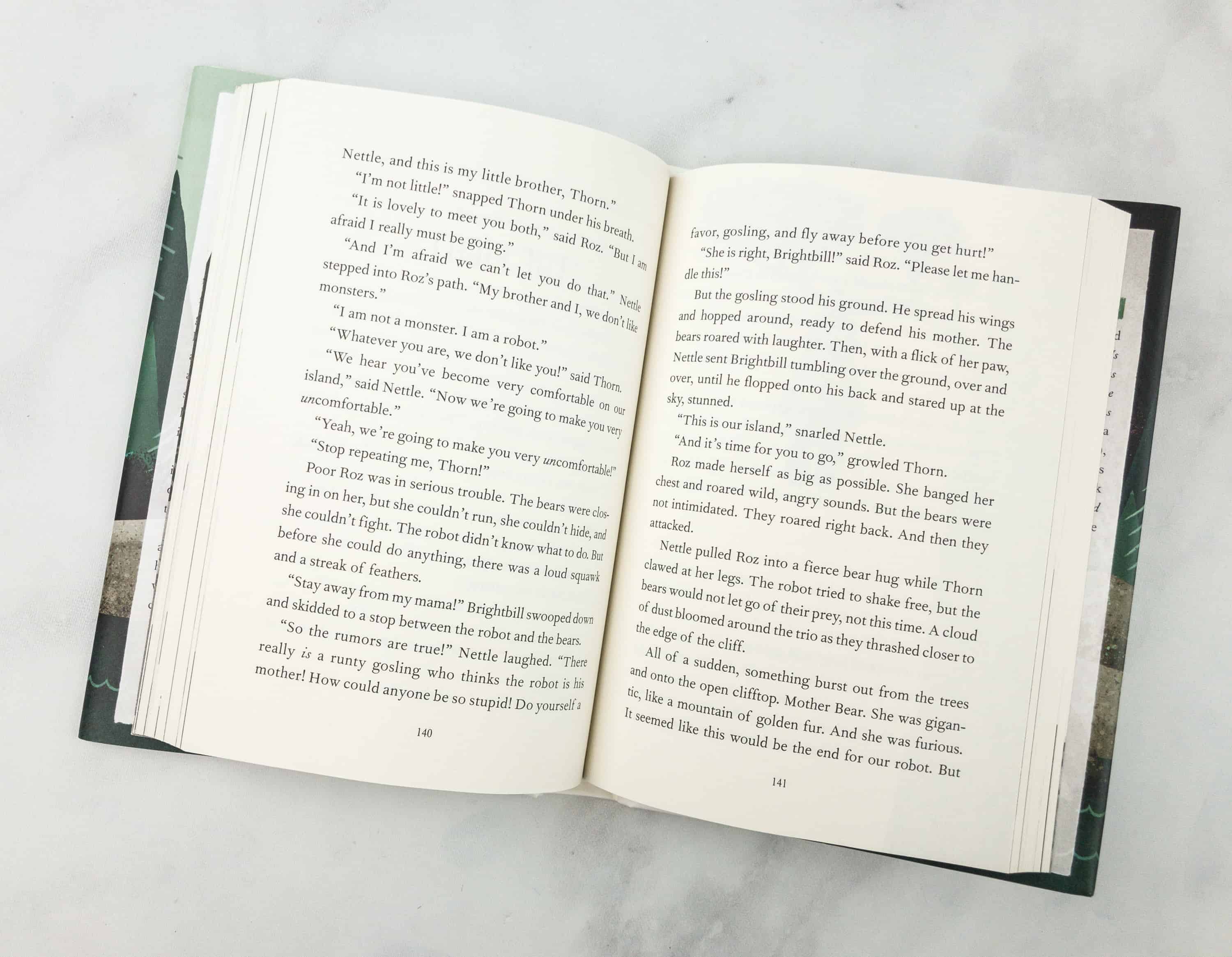 There was some violence towards the end of the story, so you might want to guide your kids when reading. Still, it's a touching and intriguing read that kept us on the edge of our seats – plus the sequel is here and we know we need to read it now!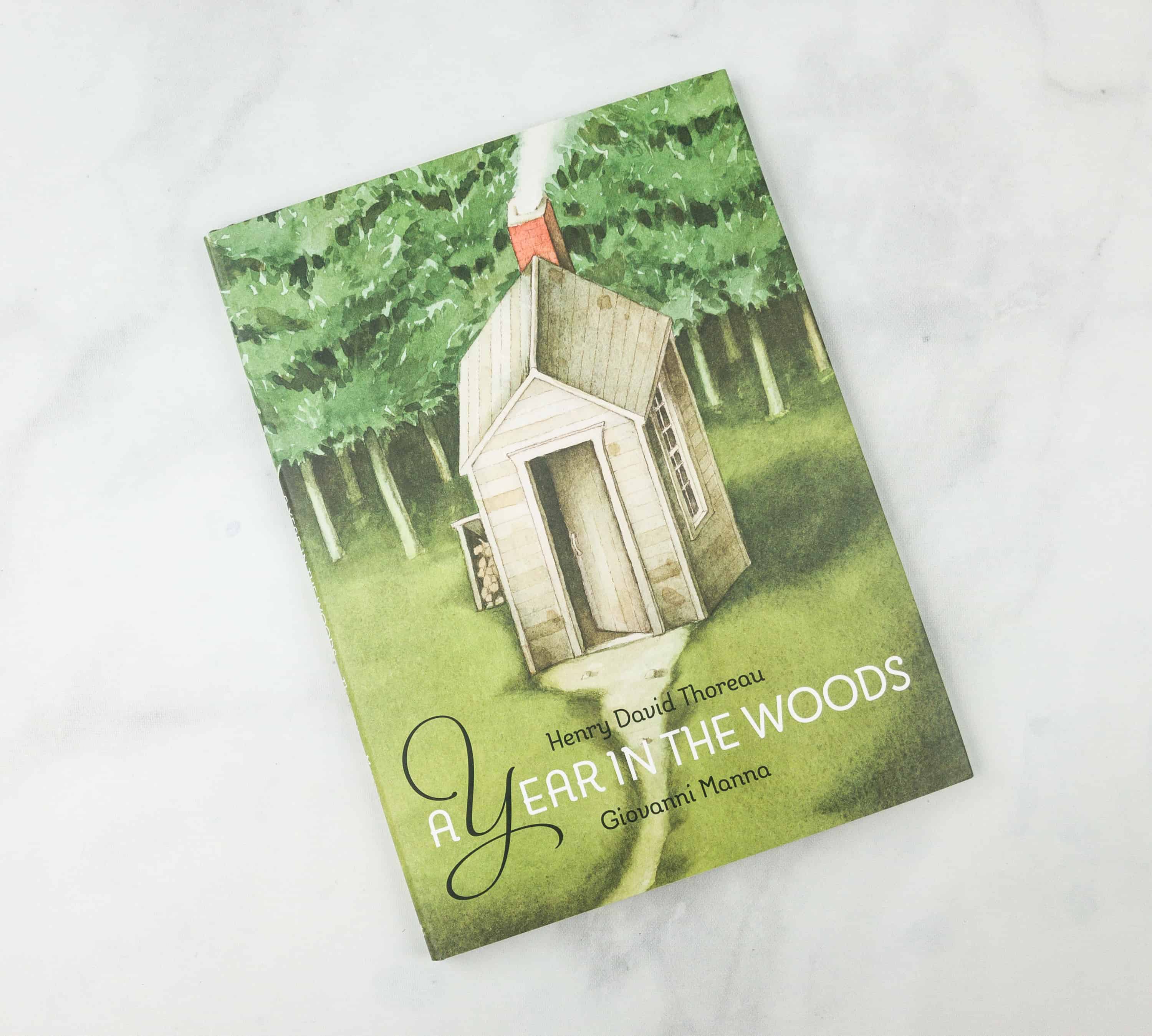 A Year In The Woods By Henry David Thoreau ($18.04)
"I learned this, at least, by my experiment: that if one advances confidently in the direction of his dreams, and endeavors to live the life which he has imagined, he will meet with a success unexpected in common hours." So concluded Henry David Thoreau in his 1854 work Walden, a collection of observations made while he lived alone in the woods near Walden Pond for two years in the 1840s. The lessons he learned have since become maxims for living fully and deliberately. Excerpts from Walden are here accompanied by idealistic, wistful paintings.
It's the child-friendly adaptation of Henry David Thoreau's Walden.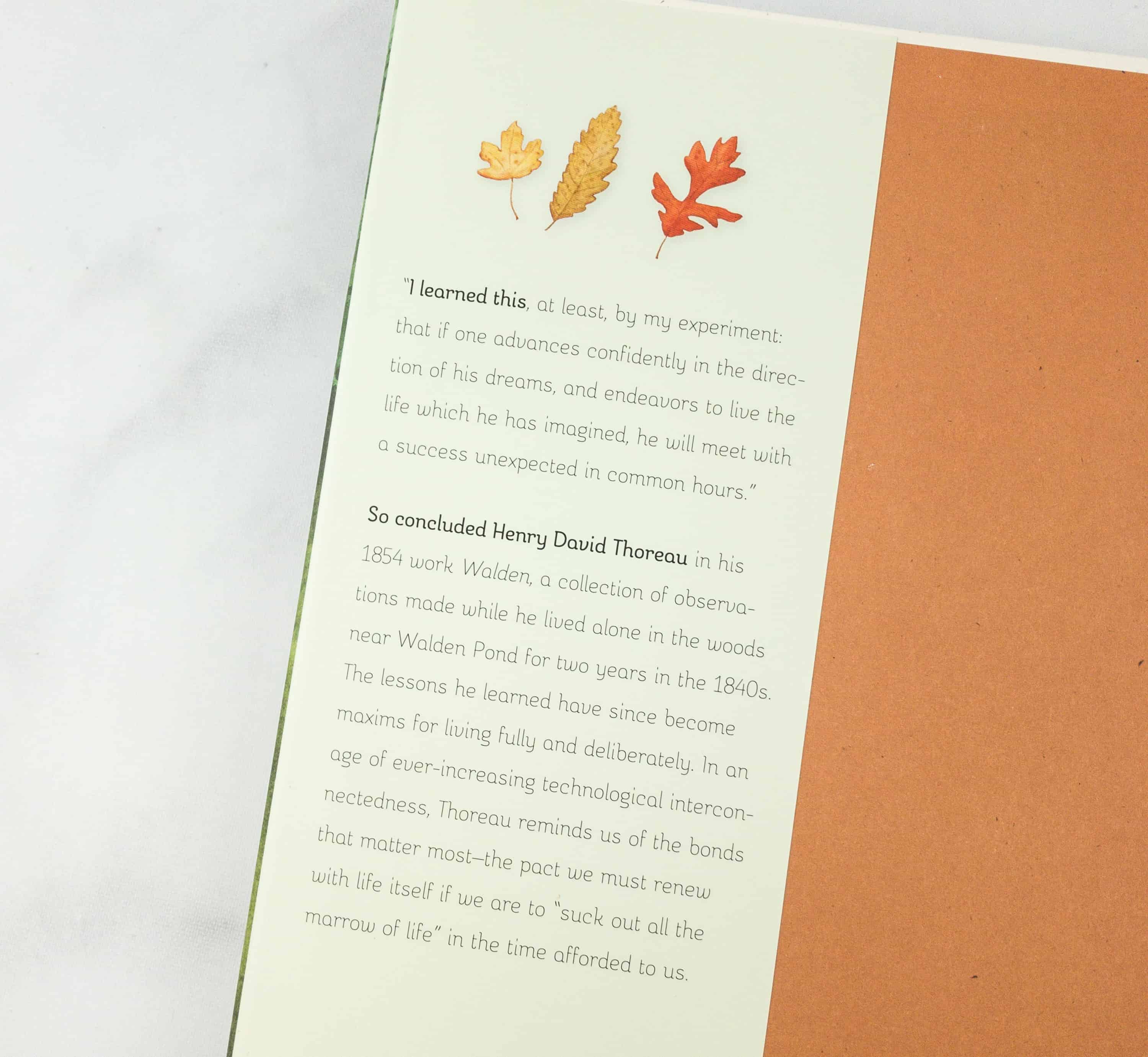 The book has a nice rhythm, accompanied by beautiful watercolor illustrations. It's a great way of introducing such a literary classic to young readers!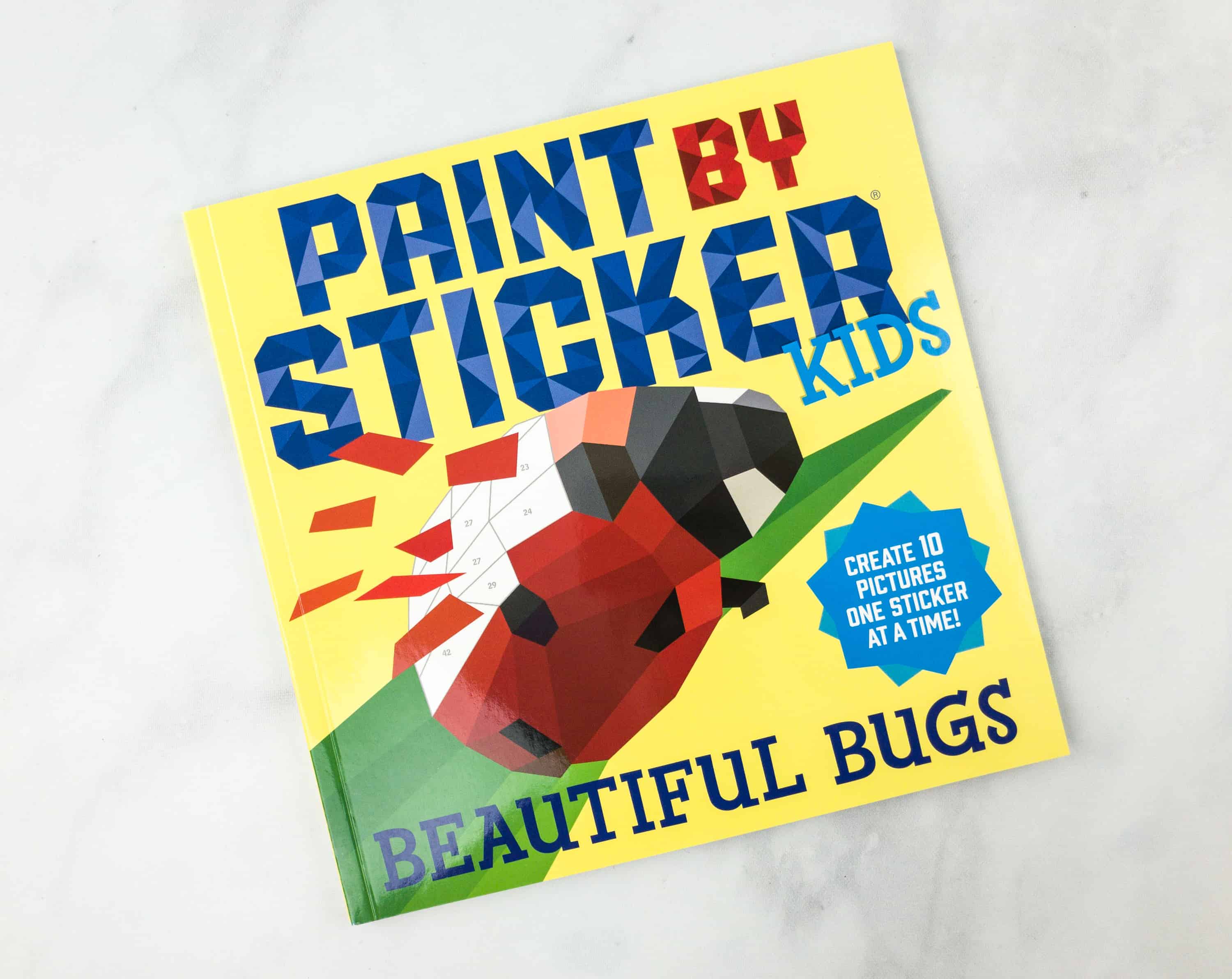 Paint By Sticker Kids Beautiful Bugs ($8.57)
The magic of Paint by Sticker Kids continues, combining the fun of coloring and stickers with the creativity of paint by number. The series just keeps growing, with another much-loved nature-themed topic: Bugs!

Paint by Sticker Kids: Beautiful Bugs includes everything kids need to create 10 full-color illustrations of their favorite creepy-crawlies: a firefly, a praying mantis, a ladybug, butterflies, ants, a painted grasshopper, a dragonfly, beetles, a bumblebee, and a weevil. Simply find the numbered sticker, peel it, and place it in the right space. Add the next, and the next—and watch a dazzling image come to life with color and spirit in the modern "low-poly" style (using geometric polygon shapes). The card-stock pages are perforated so artwork can be easily removed for framing or the fridge.

Creating sticker art is as fun and meditative as coloring, and it's a refreshing shake-up from the usual crayons and markers. Plus, the peel-and-place system allows kids to practice recognizing and learning numbers in an interactive, stress-free way. And it's a great rainy day or travel activity (no cleanup!) that delivers hands-on fun for less than $10.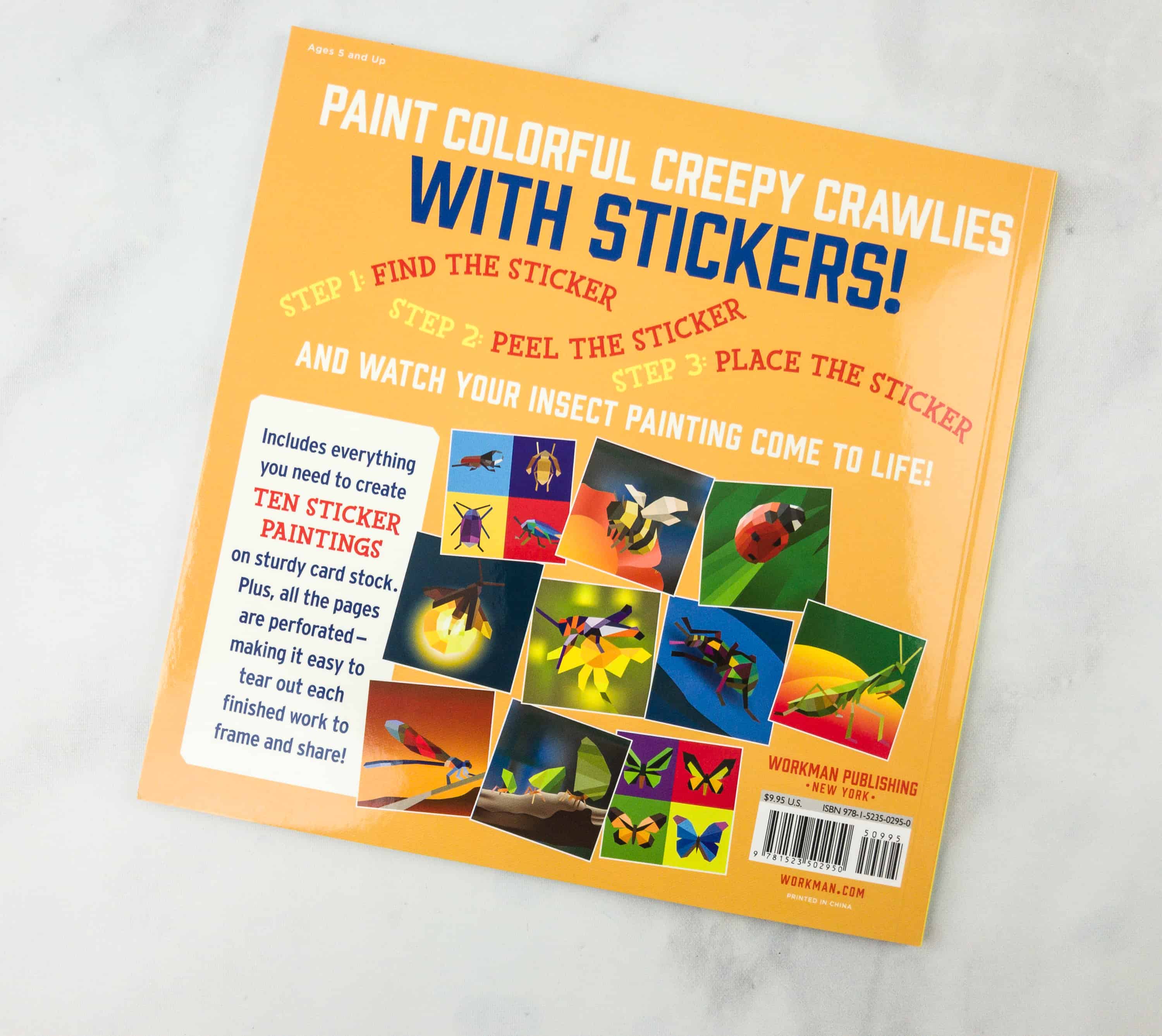 This activity book is a nice break from reading if you like that sort of thing. It includes stickers that you need to match by number to create a beautiful masterpiece. The "paintings" are all about bugs and my kids were immensely fascinated with them.
Here's a sample page! There's a total of 10 sticker paintings in the book.
Here are some samples of the stickers you can attach to the illustration. All of these stickers are numbered to make it easier for the kids to match them.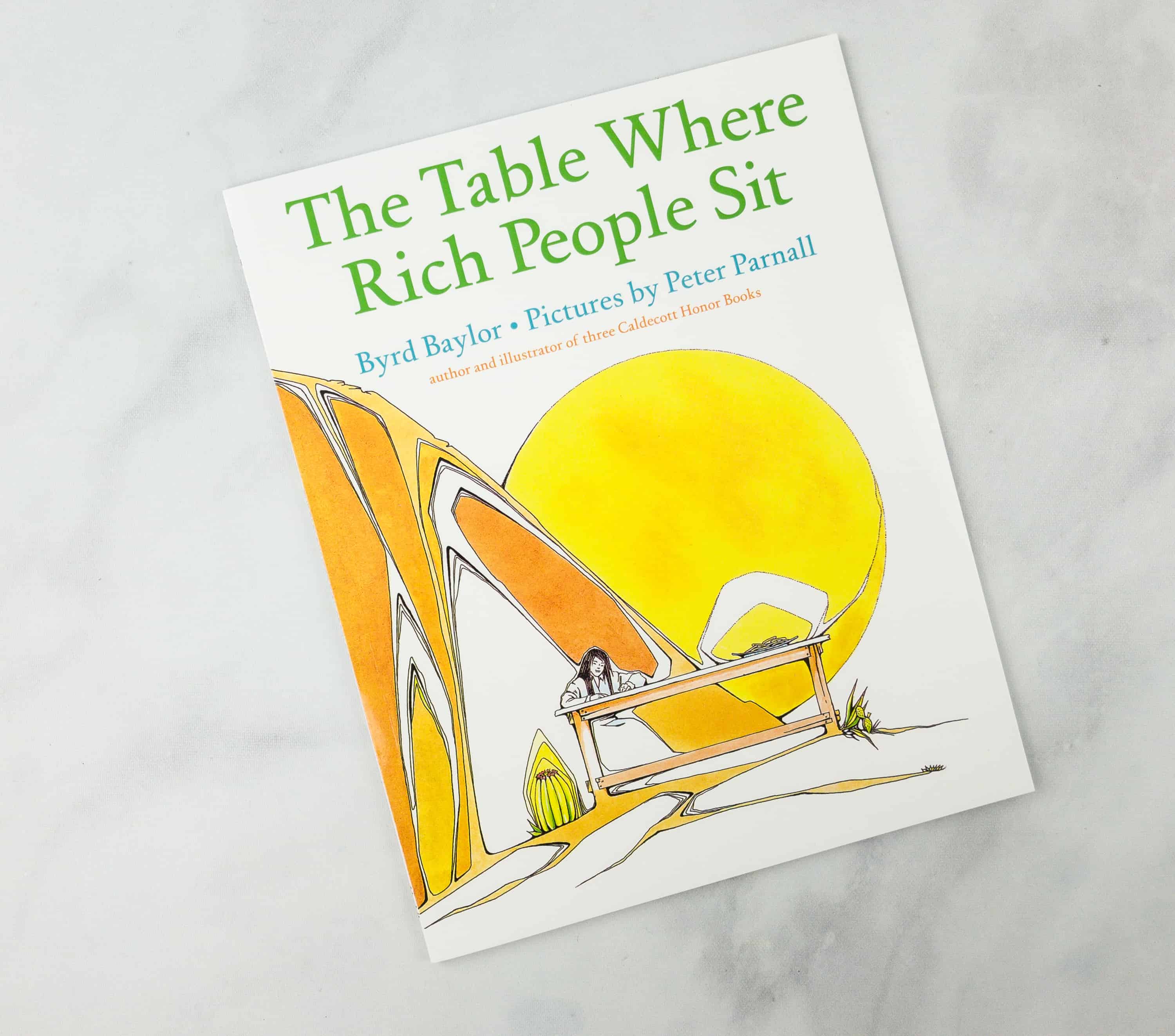 The Table Where Rich People Sit By Byrd Baylor ($17.78)
Tired of patched clothes and worn-out shoes, Mountain Girl urges her parents to earn more money, until her father explains that they are the wealthiest people in the world, seeing the sky, smelling the coming rain, and watching all the wonders of nature.
This book teaches the kids about the things in life that actually matter. It's such a heartwarming read!
It was illustrated right outta the 70s (this book was published in 1994, but… I hear the 70s calling!). I thought the hippie homesteader vibe was maybe a little overboard for the message – that our material possessions aren't worth as much as nature and family, and those are the things that make us rich.
A Rock Is Lively By Dianna Hutts Aston & Sylvia Long ($14.48)
From the award-winning creators of An Egg Is Quiet, A Seed Is Sleepy, and A Butterfly Is Patient comes a gorgeous and informative introduction to the fascinating world of rocks. From dazzling blue lapis lazuli to volcanic snowflake obsidian, an incredible variety of rocks are showcased in all their splendor. Poetic in voice and elegant in design, this book introduces an array of facts, making it equally perfect for classroom sharing and family reading.
It's one of the most beautifully illustrated books we've seen.
One might think that rocks are such a boring subject for a book, but this illustrator and the writer clearly proved that it's not!
Here's a preview of what this book contains. The illustrations look pretty realistic, don't they?
It wasn't heavy on science or geologic facts, but enough to entice young readers to the subject!
We're happy with the varied book selection in this month's Literati Club Sage, it has definitely improved from last month's. Our pick is A Rock is Lively, along with Wild Robot! We can't help but geek out while flipping the page and the illustrations are just out of this world. Overall, the curation is good, but it can still get better. I'm really looking forward to seeing how Literati will keep up with other book subscriptions for kids and if they will ever improve their value. I'm hoping that eventually they'll apply the monthly membership fee to book purchases.
Any thoughts on Literati?