Lip Monthly is a monthly makeup subscription that is all about your lips. Every month you will receive a unique bag of 4-5 items mostly for lips, although other cosmetics may appear from time to time. The pink outer bag is also new and an upgrade from the previous plain kraft envelope. DEAL: Subscribe for a whole year and get 3 bags free with 3FREE or use coupon code LIPLOVER1 to get your first bag for $5.
There was no product info card this month.
Here's everything in my bag!
Starlooks Lipstick in Natural ($12) — I'm a big fan of Starlooks. They had a subscription box I used to get. This lippie isn't fullsize, it's one of their Perfect Size products. City Color Be Matte Lipstick ($5.99) — This seems to be old packaging, and it smells quite waxy. The colour is a lovely rose.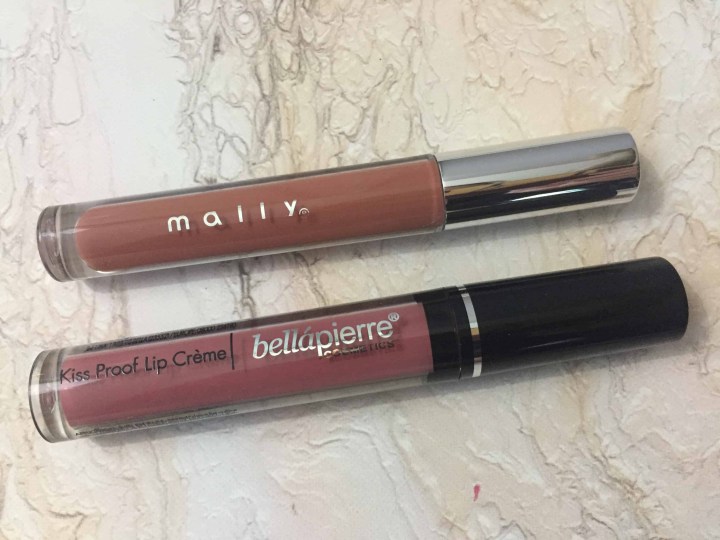 Mally Beauty Lip Gloss ($20) — A lovely nude peach gloss. This has a nice shine to it, I think I'd call it a satin finish! Bellapierre Kiss Proof Lip Creme ($20) — Antique Pink is a gorgeous rosey shade. This is a kiss proof gloss but it's not completely matte — like the Mally, it's like a satin finish. It did take a few minutes to dry down.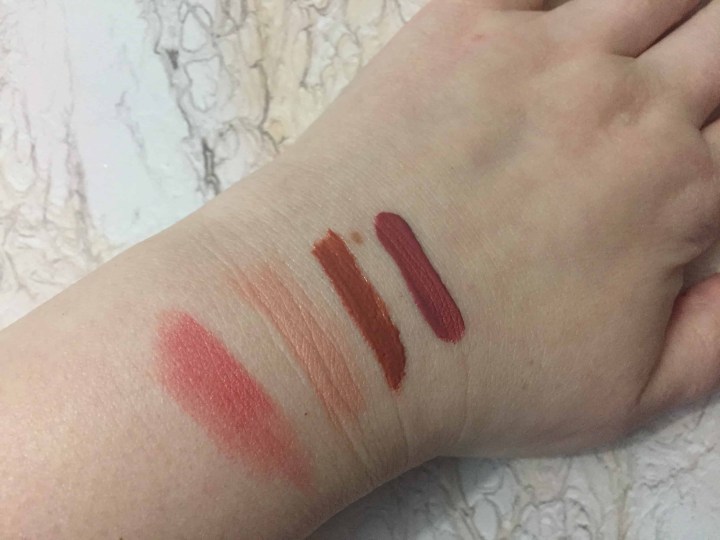 Swatches! City Color, Starlooks, Mally, Bellapierre.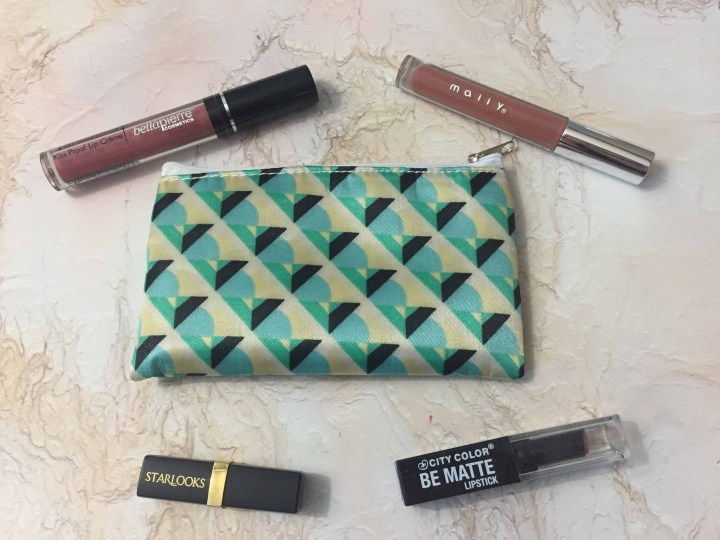 I don't know what's going on with Lip Monthly's crazy shipping and jumbled bags lately, but this was a decent bag.  What did you get in your bag this month? What do you think of Lip Monthly?