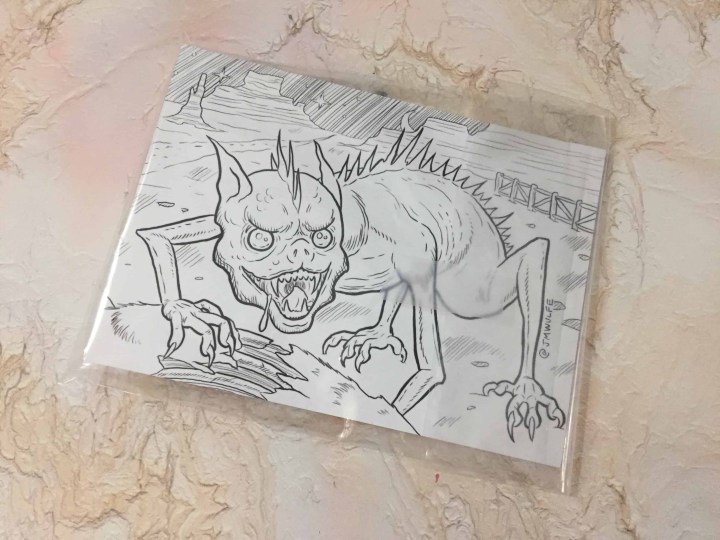 Laserbrain Patch Co produces the coolest, nerdiest, niftiest pins, patches, and other goodies. They come up with awesome themes and put together a truly unique monthly package, and I was super excited to have them land in my mailbox! The three founders are all tattoo artists, and I am super excited to see their incredible art and illustrations with a nerdy twist! This subscription is only $12.50 plus shipping, making it an attractive price point with a LOT of fun packed into it!
DEAL: Get $2 off of your first monthly box. Use coupon code HELLOLASER.
The info card always breaks everything down. The theme this month is FOLKLORE!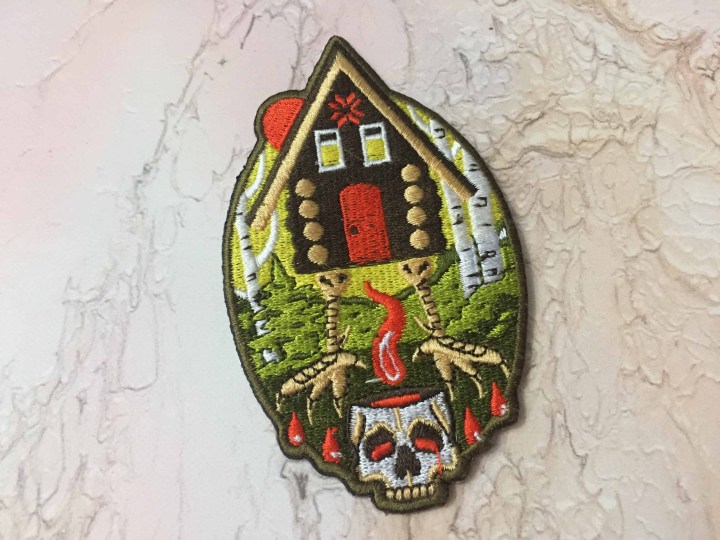 Patch — The patch features Baba Yaga, a supernatural woman from a Slavic folk tale. Her hut has legs and can move around!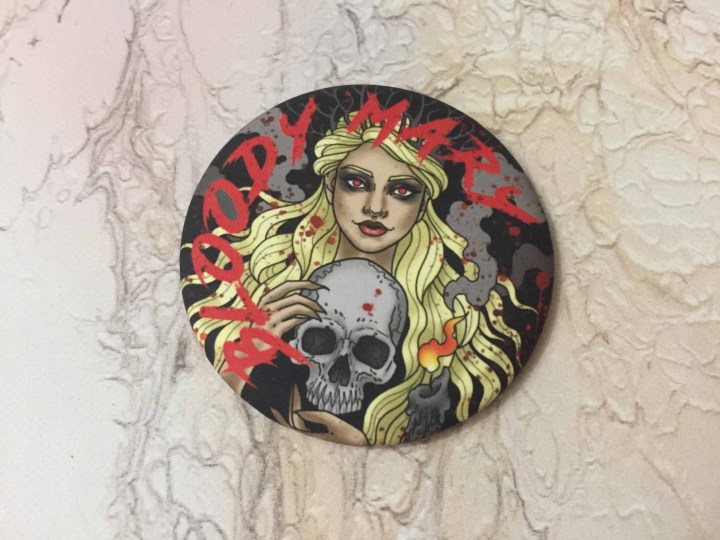 Mirror — I remember playing Bloody Mary when I was a kid. Turn off the lights, look into a mirror, and repeat Bloody Mary's name three times… definitely a spooky dare!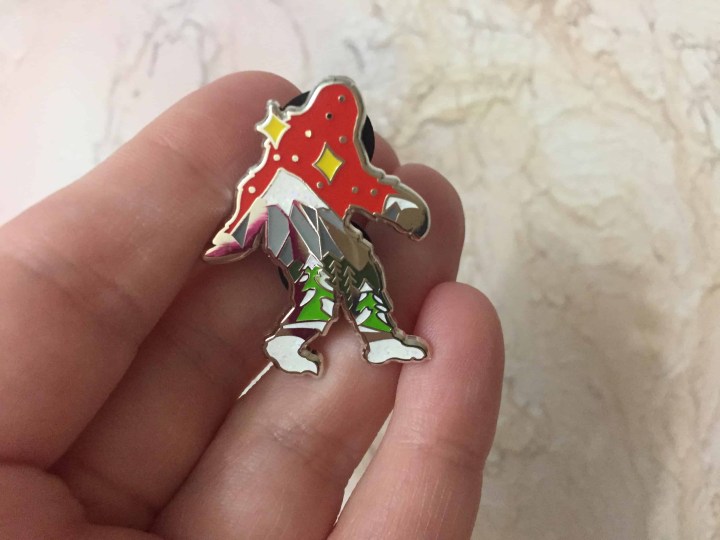 Bigfoot Pin — Whether you call him Bigfoot or Sasquatch, this terrifyingly tall creature lives in the woods. I love the design on this pin that has the mountain, forest, and stars in the sky in the silhouette.
Mothman Chapstick — A minty, vegetarian, cruelty-free chapstick! The Mothman is part of West Virginia folklore, and is supposedly the cause of 46 deaths when a bridge collapsed.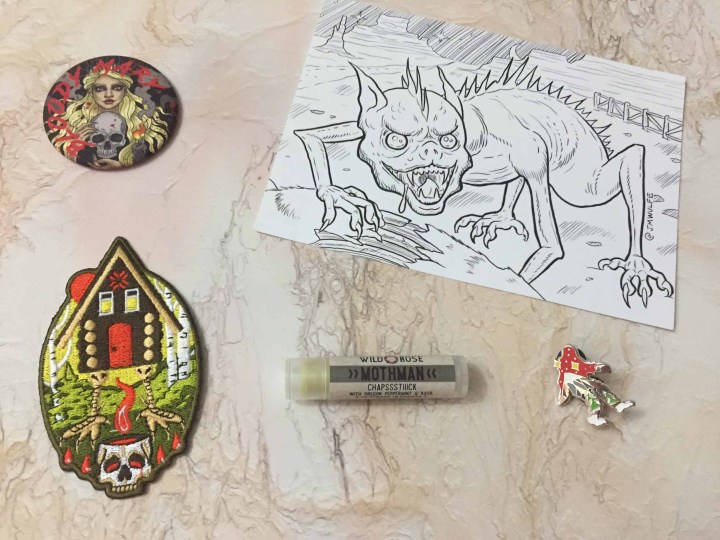 Laserbrain is a subscription I look forward to every month. It's small but mighty! I love the different themes and the little details that go into the curation. Next month's theme is OWL POST — I smell a Harry Potter theme!
What do you think of this month's box?