Kloverbox is a unique natural and cruelty-free beauty and lifestyle subscription box delivering the purest in beauty, nutrition, health, and home essentials. It is $25 a month and is available in 1, 3, or 6-month terms. The 1 and 3-month subs automatically renew until canceled.
DEAL: Save 10% on your whole subscription with coupon code HS10!
I found lots of green and blue squiggles, which is perfect since this box was inspired by our planet! Since this is a natural beauty box, I do my part and place the squiggles in my compost bin.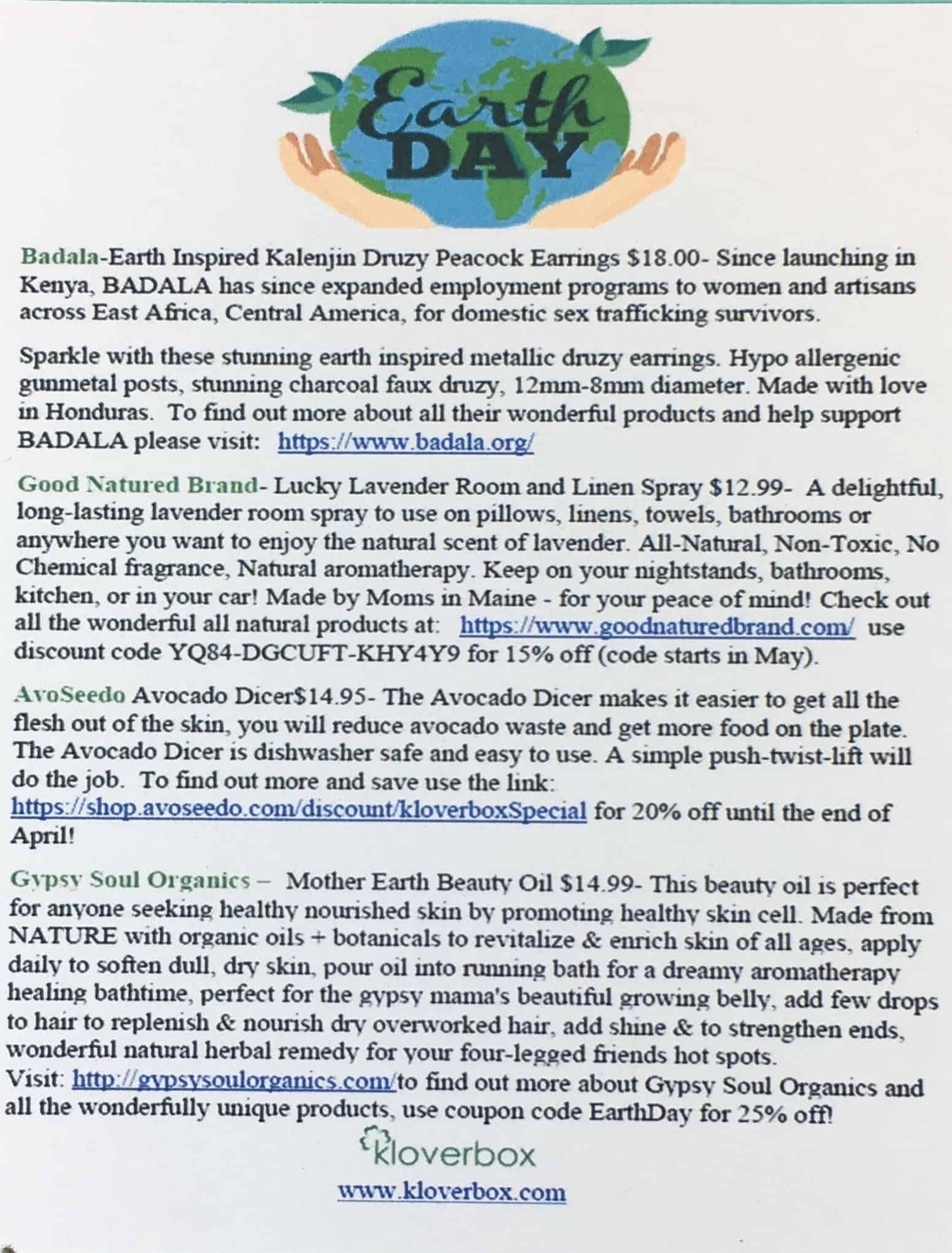 The information card contained a list of all the items in the box along with coupon codes for some of the items. So if you fall in love with a product or want to discover a new item from a particular brand, you can save some money!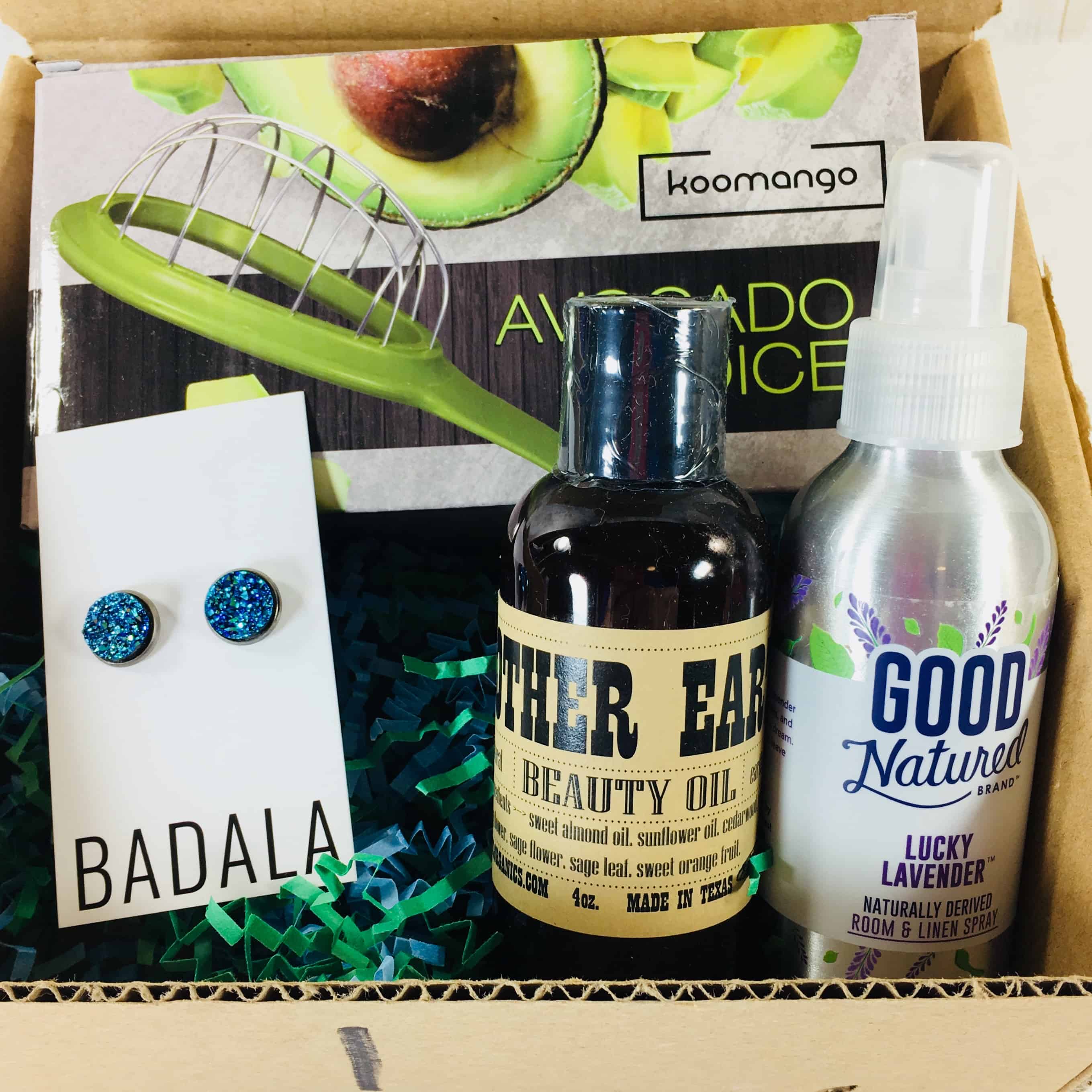 It all looks so pretty!
Everything in my box!
Badala Earth Inspired Kalenjin Druzy Peacock Earrings ($18) These little beauties make me sad that I no longer have pierced ears!
The posts are hypoallergenic gunmetal and the druzy is faux yet beautiful. The colors are similar to those of the Earth from space – beautiful blue and green. I passed them to my daughter, who loves them.
Gypsy Soul Organics Mother Earth Beauty Oil ($14.99) I'm not sharing my beauty oil, since it smells like patchouli and I don't think anyone likes patchouli as much as I do! I love this description from Gypsy Soul:
MOTHER EARTH is an earthy floral comforting beauty oil… woodsy and restoring, with lingering layers of uplifting citrus. Mother Earth is for the wanderlust, the wayfaring wonders, the flower child.
I am sure I would have been a flower child but now I can indulge my inner suburban hippie with this blend of sweet almond and sunflower oils, cedarwood, patchouli, ylang ylang, sweet orange peel, and clary sage. I love it!
Good Natured Brand Lucky Lavender Room & Linen Spray ($12.99) My husband loves it when I spritz the linens with a spray before bedtime. I love it when the ingredients are clean.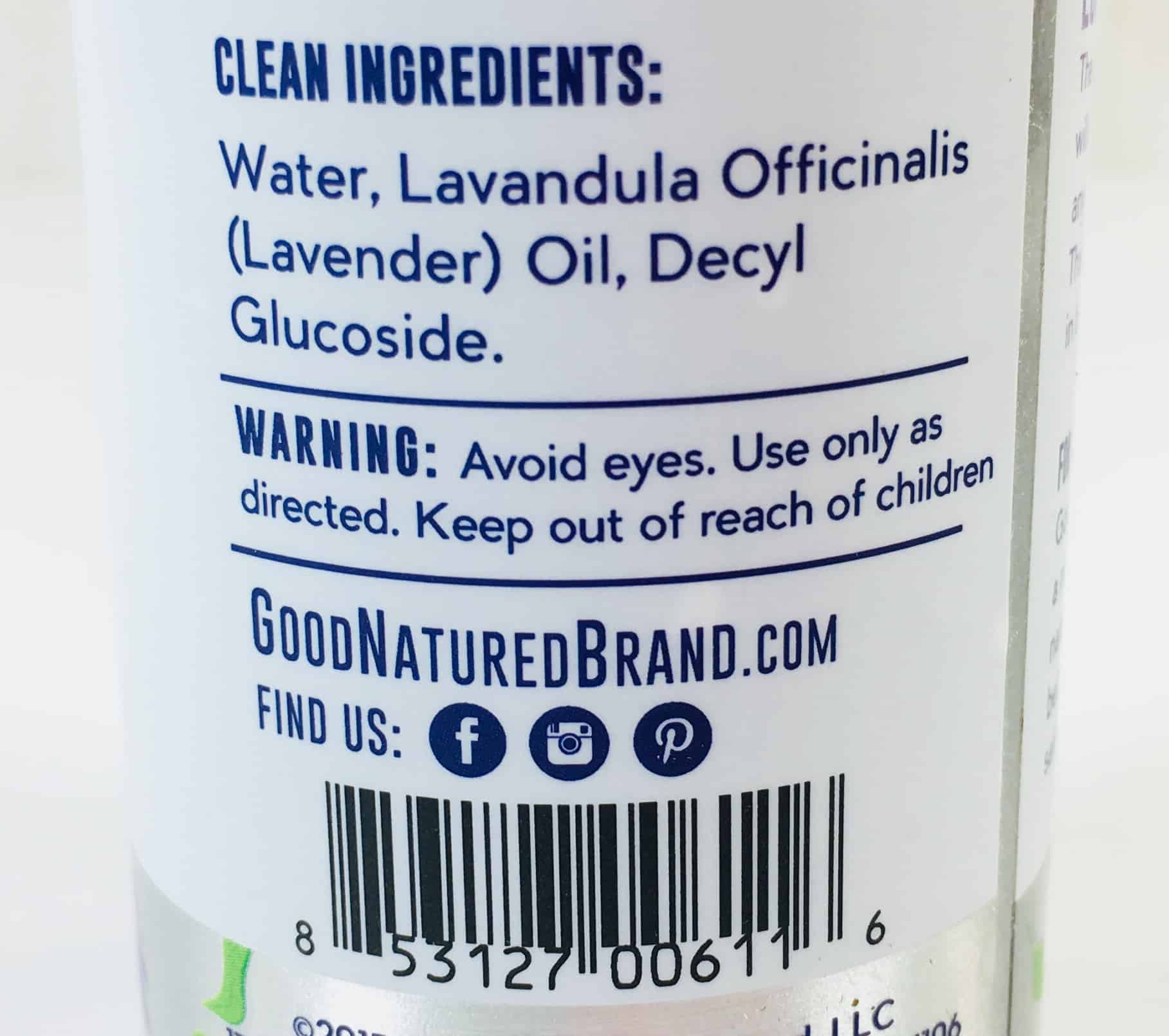 Water, lavender oil, and decyl glucoside, which is used in products for those with sensitive skin, were the only ingredients. It smells wonderful with that clean, natural lavender scent but like most sprays it disappears quickly. Usually I'm asleep by then anyways!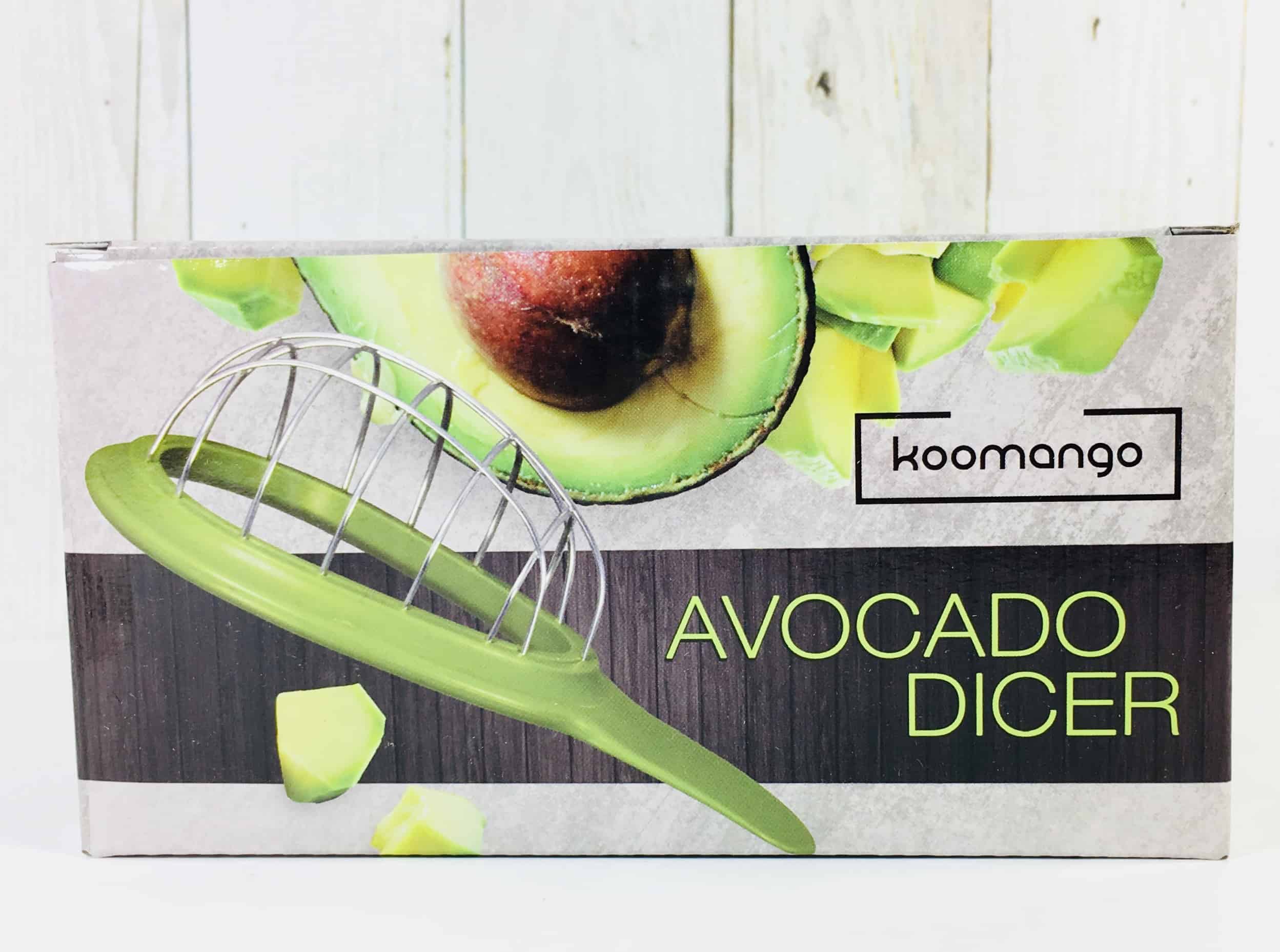 AvoSeedo Avocado Dicer ($14.95) Around this time last year I received an AvoSeedo in this box – now, I have an avocado dicer, and I will get a lot of use out of this baby.
Easy to follow directions were on the back of the box.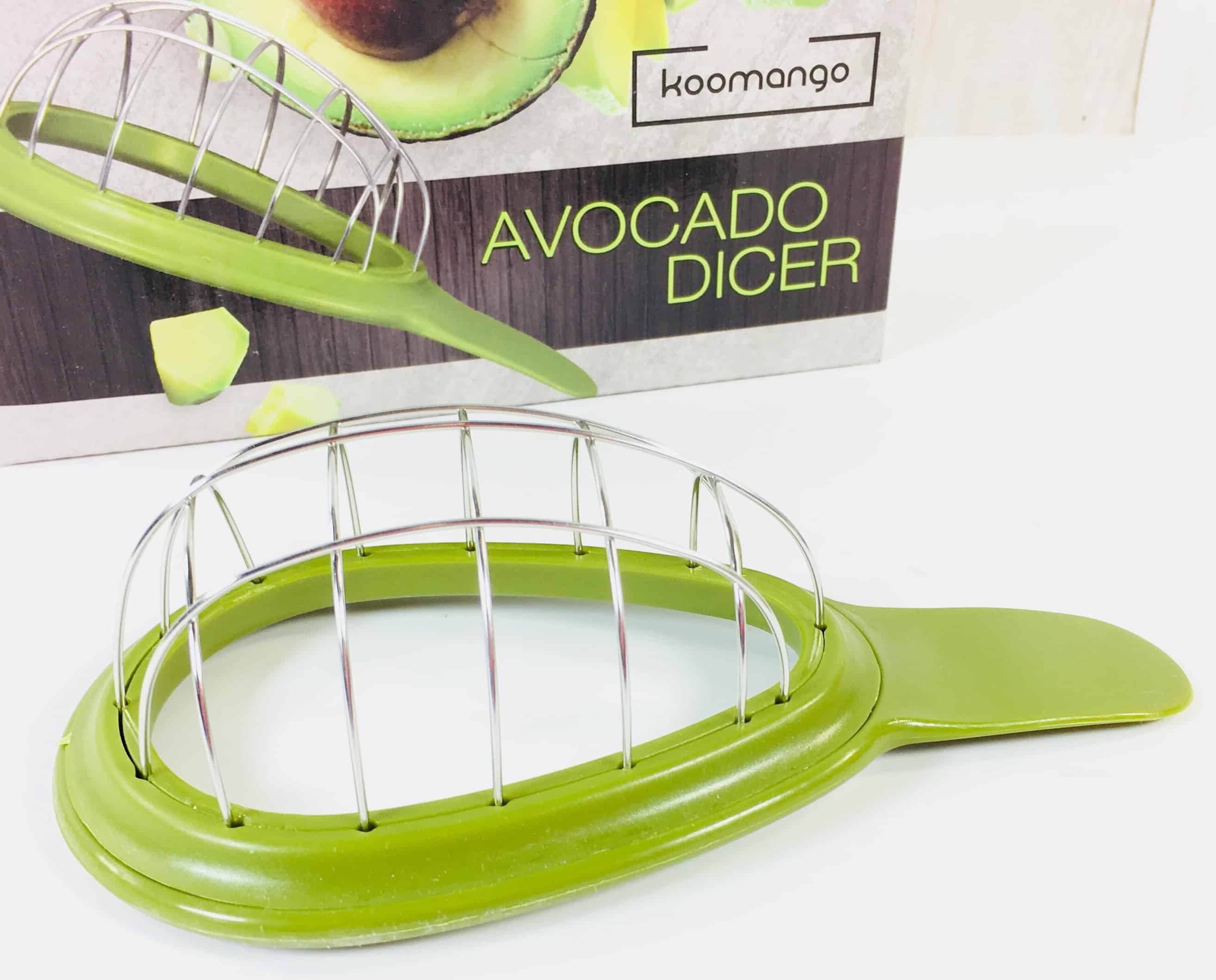 The color reminds me of the fridge we had when I was growing up!
My parents invented avocado toast (I think) and I have carried on the tradition. I also make guacamole and generally serve something with these green beauties a few times a week so this will help make it easier to get it into uniform pieces. I started feeding my youngest child avocado when she was in a high chair and this would come in handy to make perfect pieces for a little one to pick up.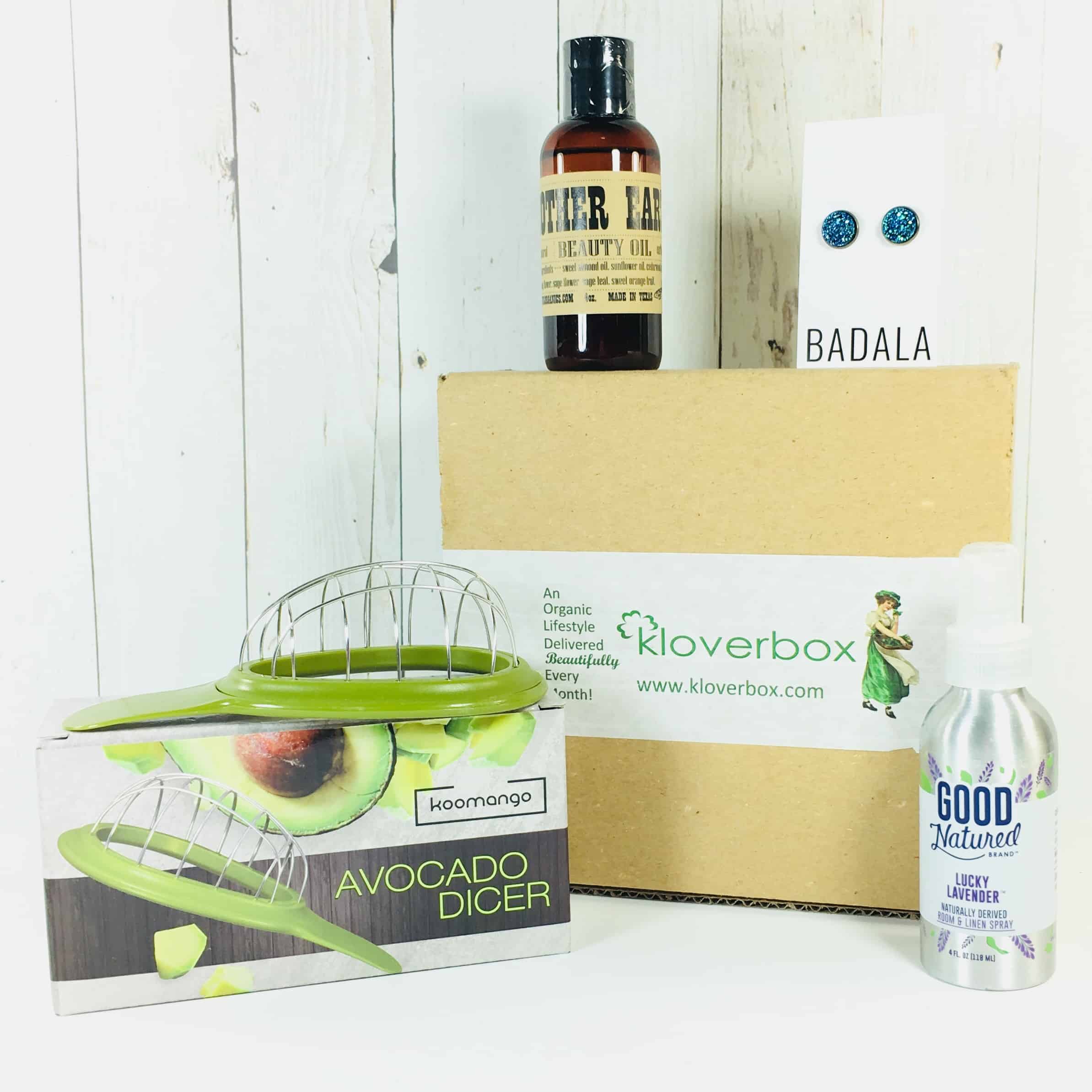 I think Kloverbox sends some interesting items – and I love them for it! I didn't even know an avocado dicer existed yet I know I won't be without one ever again. If I had pierced ears those earrings would be in there, but instead, my daughter will get to enjoy them. The oil is one of my favorites and the spray makes a nice product to use to get me ready for sleep. My products had a value of around $60.93 and they were all winners to me!
What did you think of the April Kloverbox? Let me know in the comments!