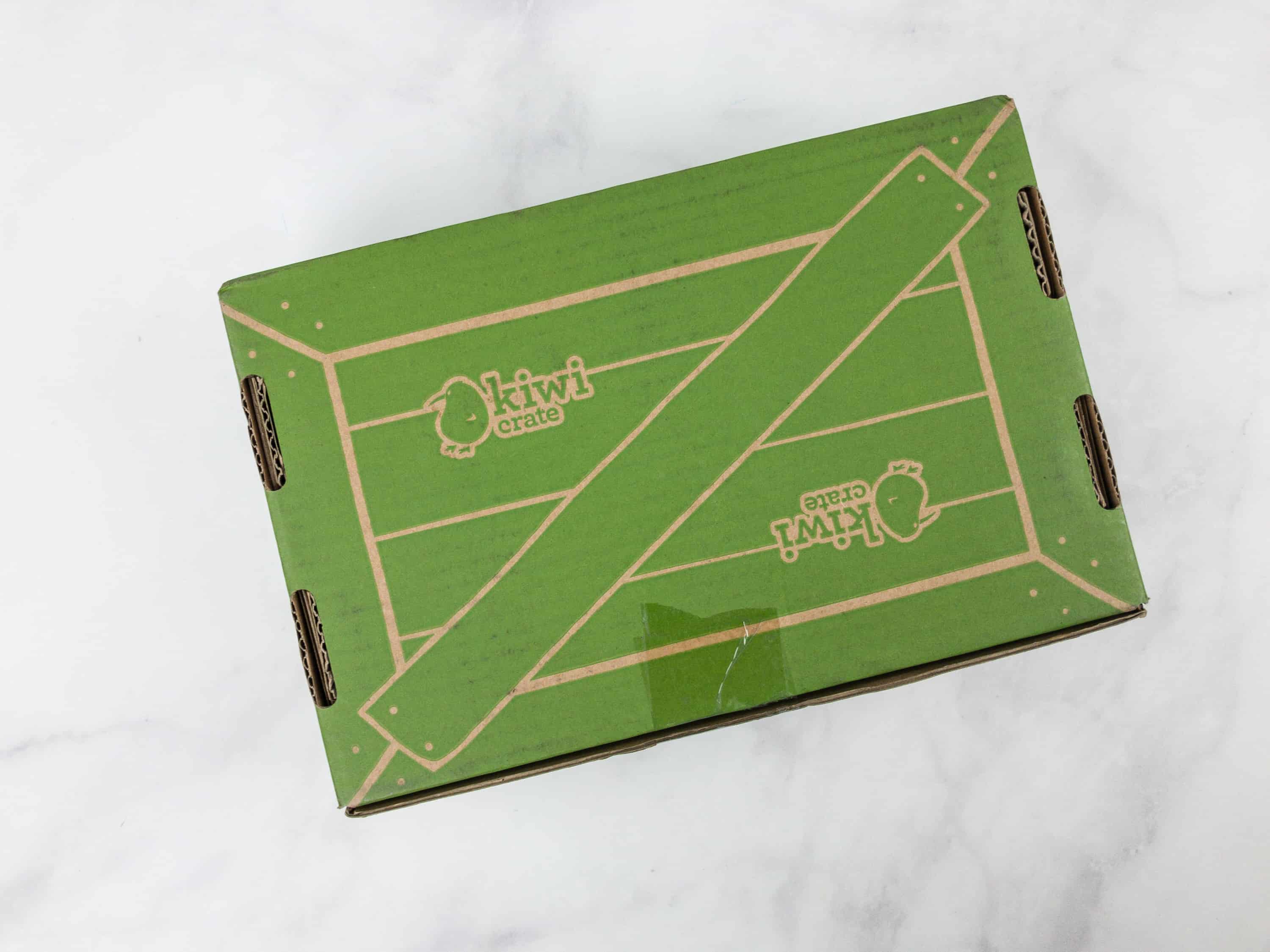 We received a nice surprise for our Koala Crate this month. Instead of the usual, yellow Koala Crate, they sent us a taste of the next tier in this great family of education and activity subscription boxes for kids: Kiwi Crate! It's time to level up!
This month's Koala Crate is the Graduation Box, which is a Kiwi Crate plus Koala Crate graduation materials! Right on top was a graduation certificate featuring Kellan Koala, the Koala Crate mascot, and our constant companion throughout our adventures with the Crate.
DEAL: Use this link to save 30% on your first month of Koala Crate! (or any of the KiwiCo family subscriptions – use this page to find the best box for your little one!).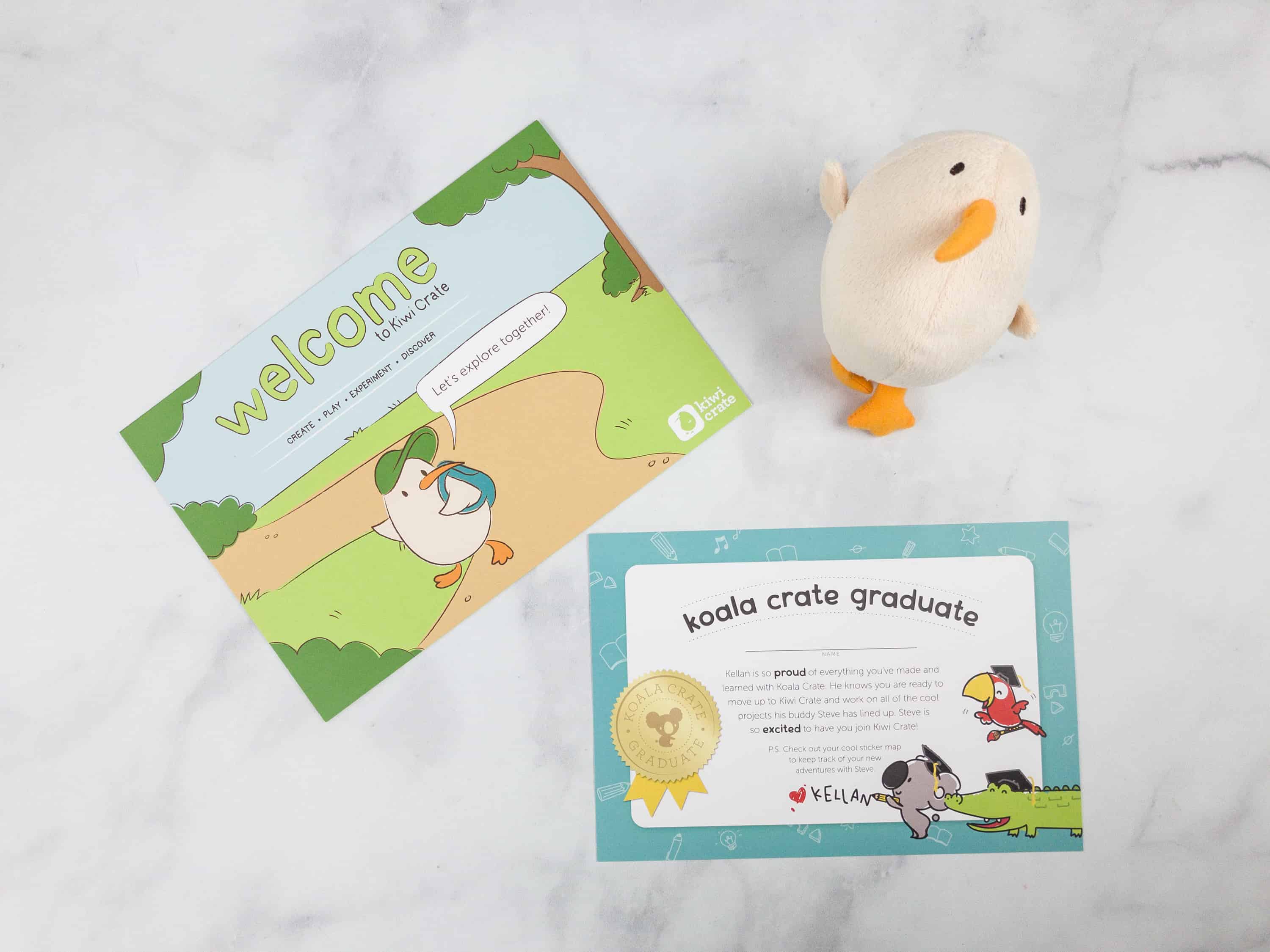 This special graduation box contained three extra items to signal our transition from Koala Crate to Kiwi Crate. Koala Crate is designed for kids ages 3-4, though we found that our even our eight-year-old couldn't resist dabbling in some of the crafts and games. The themes and materials reflect the focus on the preschool demographic, with an emphasis on teaching basic concepts like colors, shapes, emotions, all using fun settings like a trip to the circus, zoo, or helping Kellan out in the garden. All the materials for projects are pre-cut or self-adhesive, so they are easy for tiny hands to do with little guidance – and the in-book puzzles are made for pre-readers, with lots of mazes, hidden object, and matching games.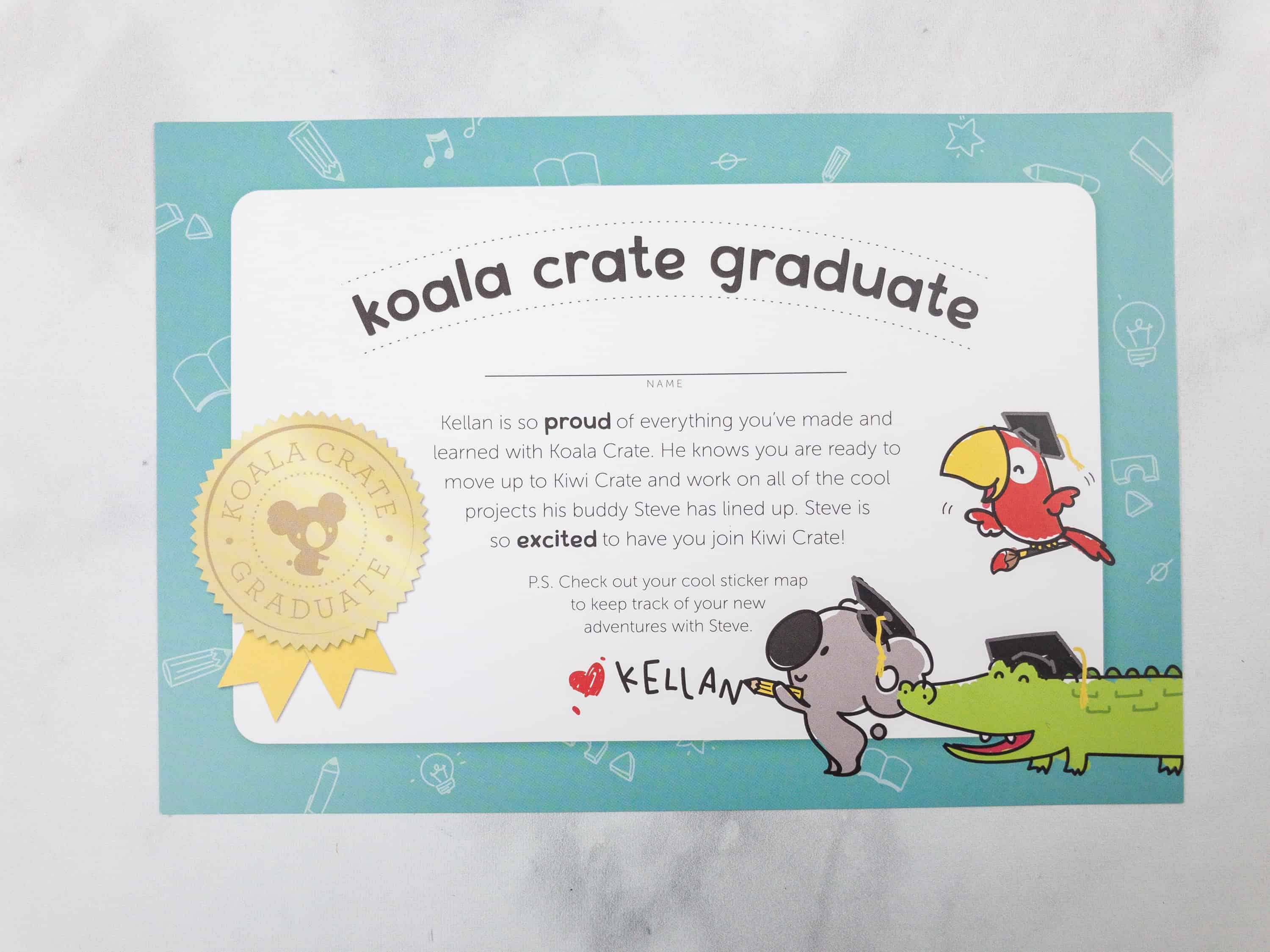 The graduation box also serves as a Kiwi Crate Welcome Box. We are introduced to our new friend, Steve the Kiwi, and the fun adventures we will be having with him.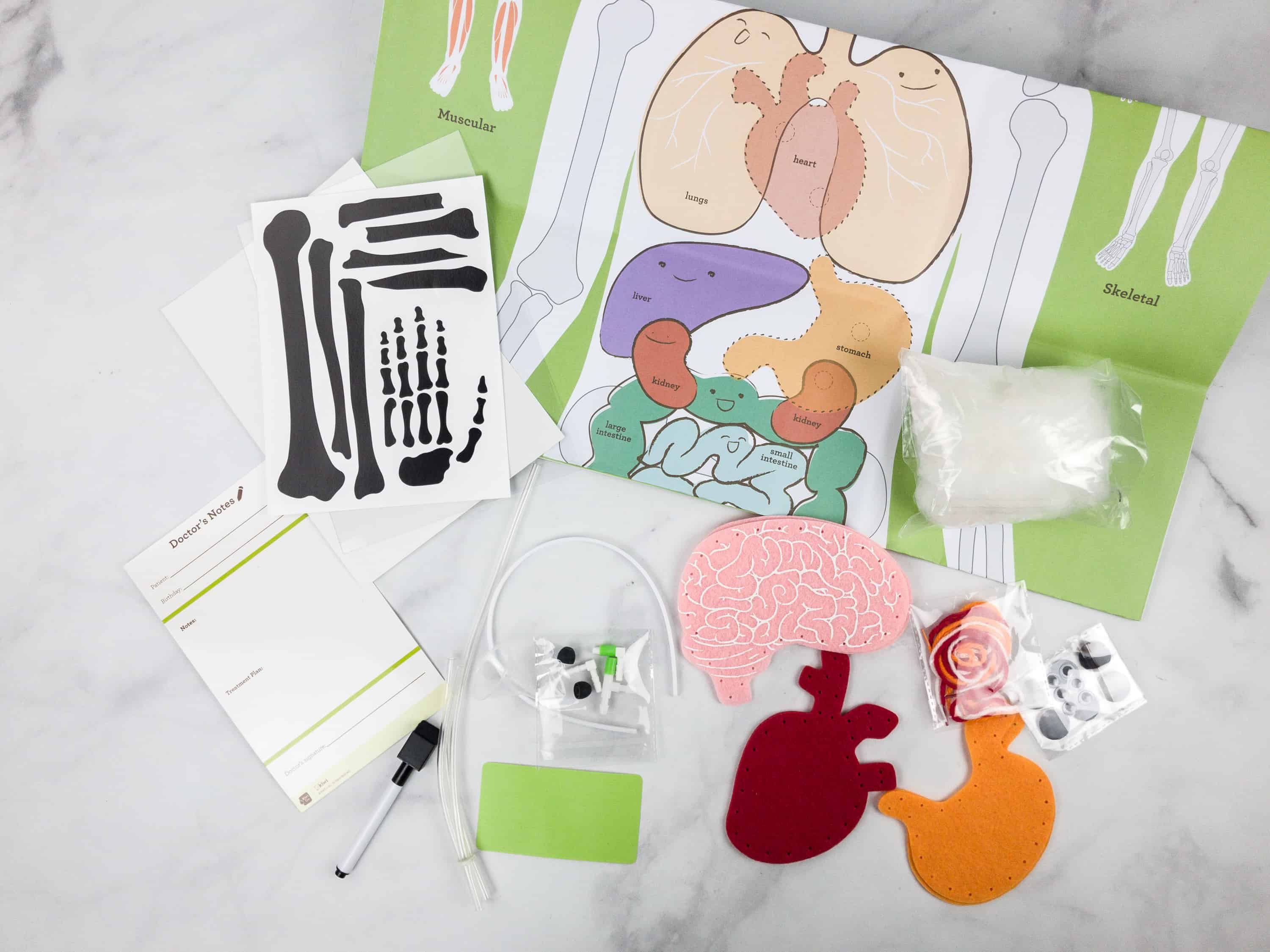 Here's everything in our graduation box! On the front are our special graduation gifts and behind that is all the great stuff for our first Kiwi Crate!
Kiwi Crate is a kids' craft and activity subscription that comes with everything you need to complete a great project or two, usually a pair of crafts that can be used as toys or playtime props. The box is geared toward ages 5-8, and the projects are always age-appropriate, though some require more parental assistance than others. The projects are a little more involved than the ones in Koala Crate, and kids will need to use stickers, glue, and sometimes scissors, but there are still plenty of pre-scored or pre-cut items. Kiwi Crate includes all necessary supplies for the featured projects (usually three in a Crate!), plus explore! magazine, which is packed with activities and information. A second booklet has instructions for the projects, with more activities and learning materials. The concepts explored are more advanced, too, with a greater focus on the science behind the projects.
Kiwi Crate is the most popular craft and activity subscription box for kids!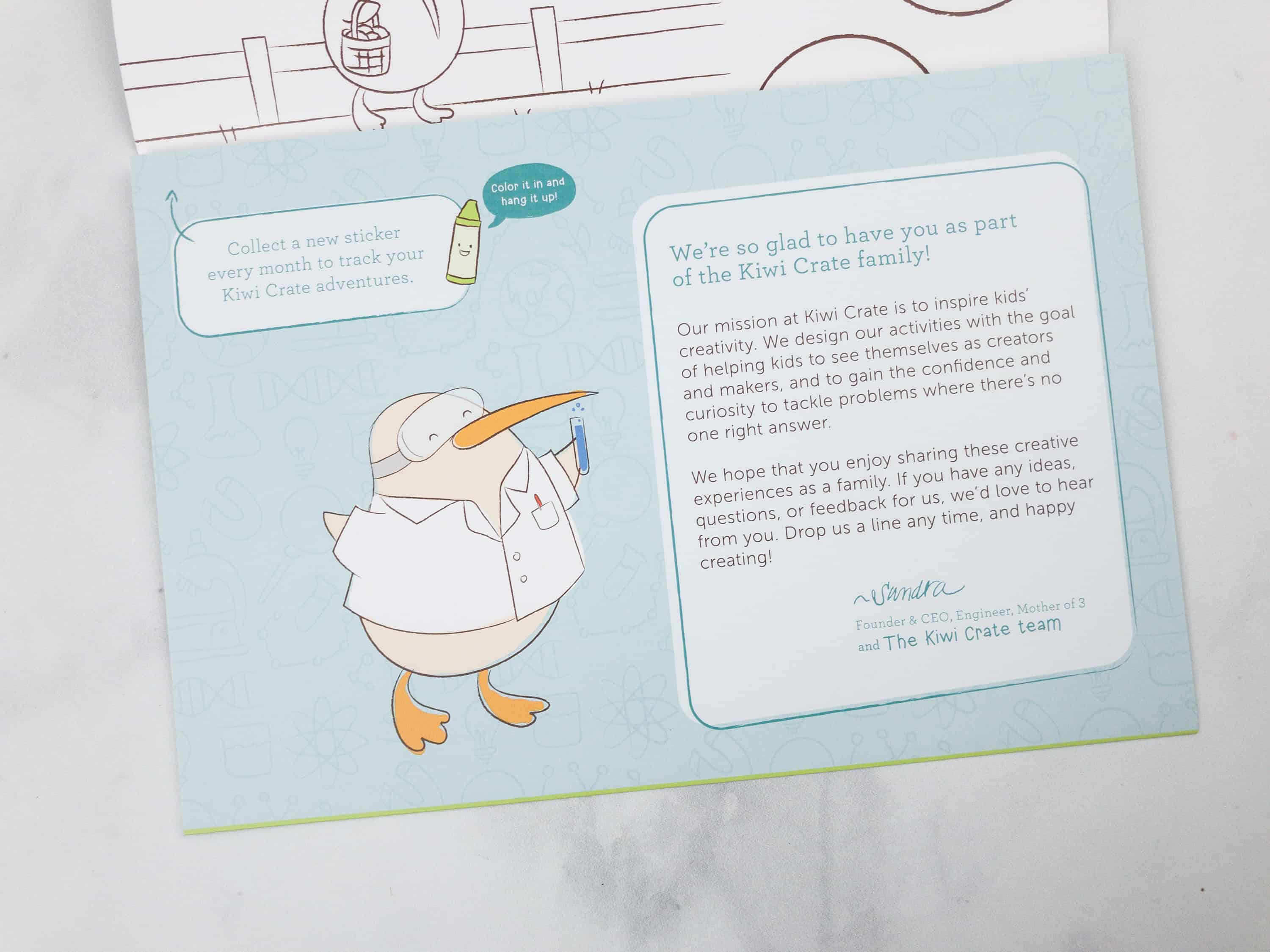 Kiwi Crate's mascot is Steve the Kiwi. He is very curious and wants us to be, too!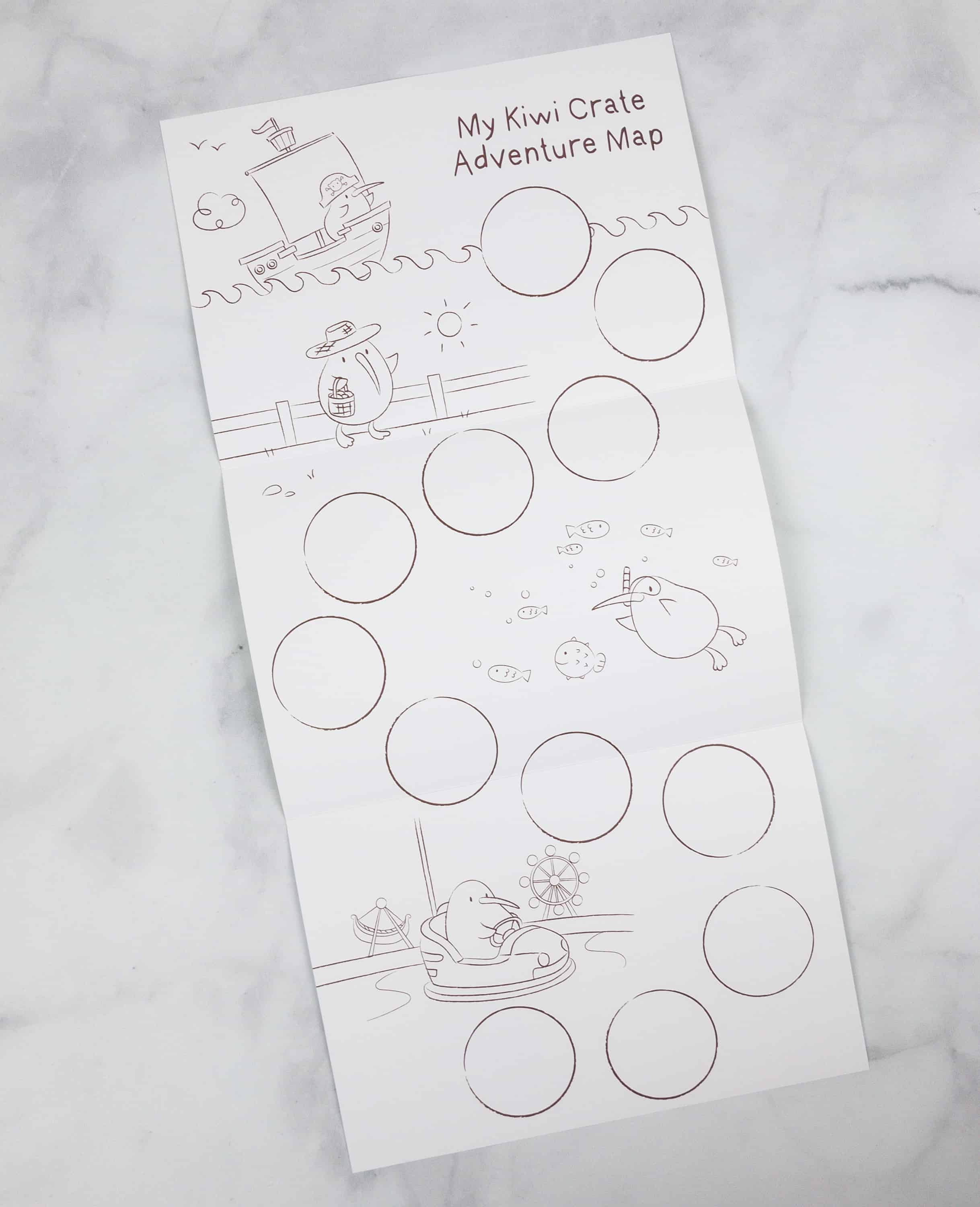 Every Kiwi Crate comes with a unique Steve sticker (like your merit badge for completing the box). The first Kiwi Crate includes this poster for collecting a full year's worth of stickers!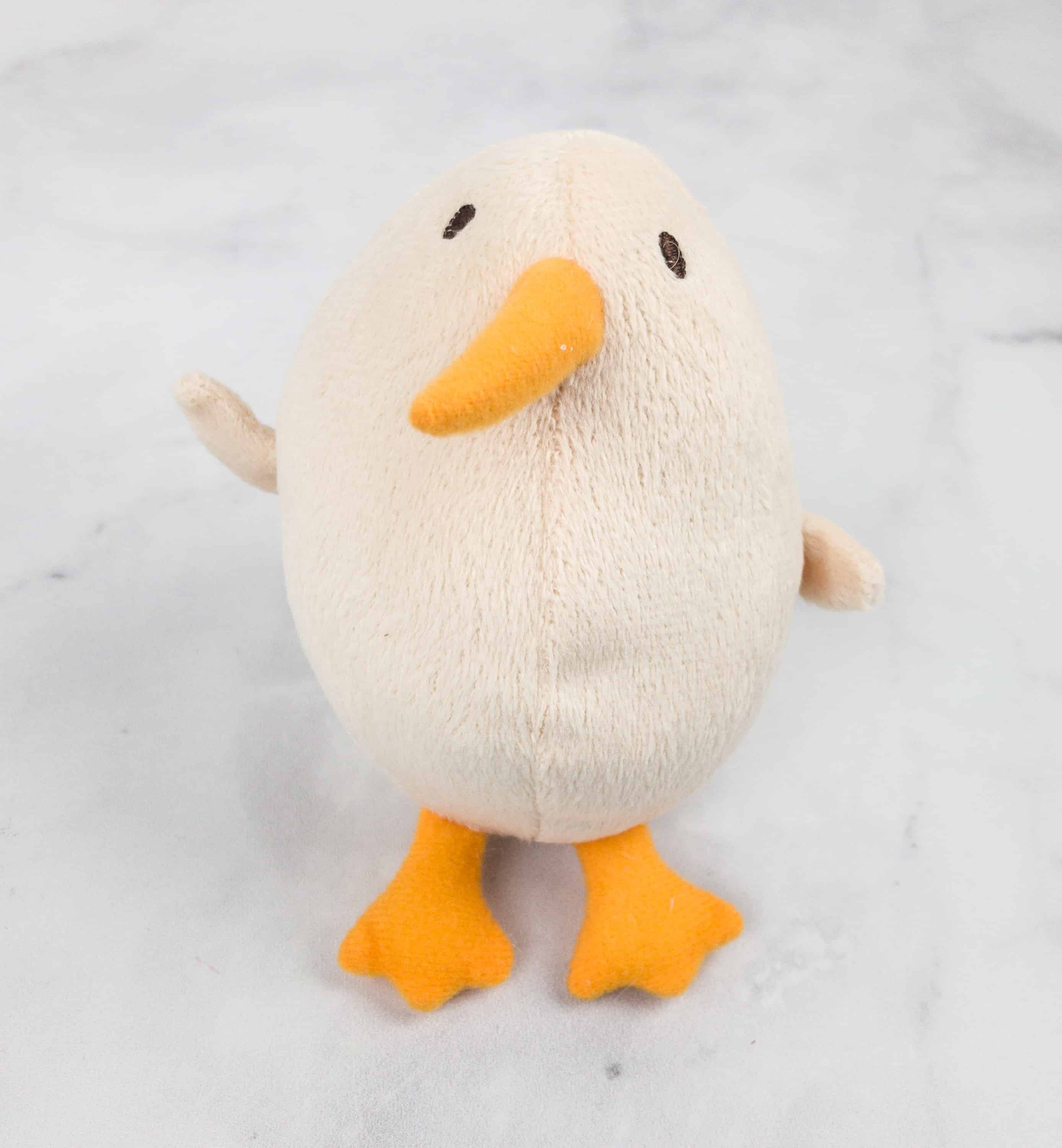 We also received a Steve the Kiwi Plushie as a graduation gift!
This was a really nice thing to include in the box. He's so cute, and we are going to be spending a lot of time together over the next year!
Explore! Magazine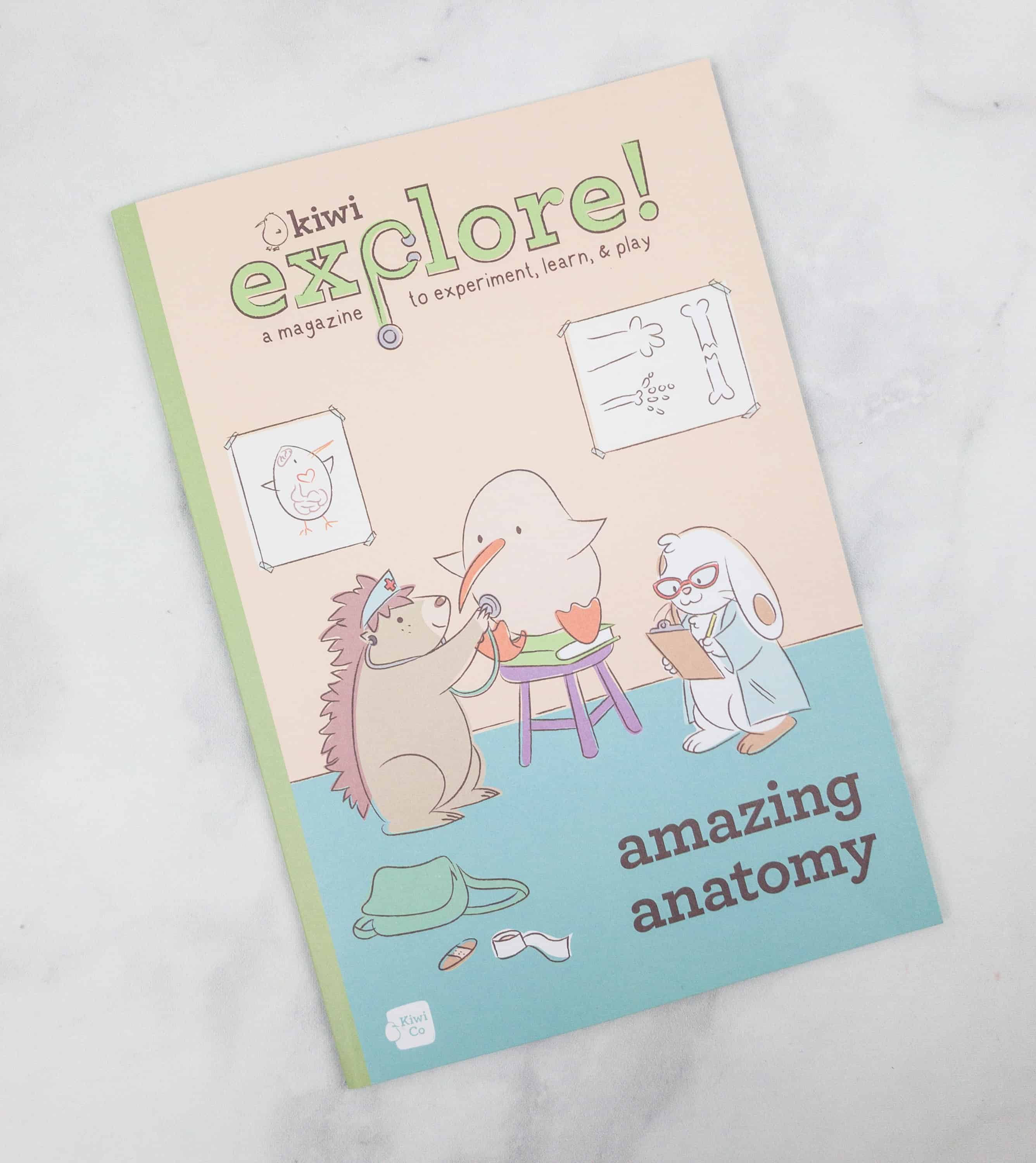 Everything about this magazine points to the right direction. I love that they use different characters to arouse curiosity among children. Every page is filled with activities that can widen a child's imagination and eagerness to learn.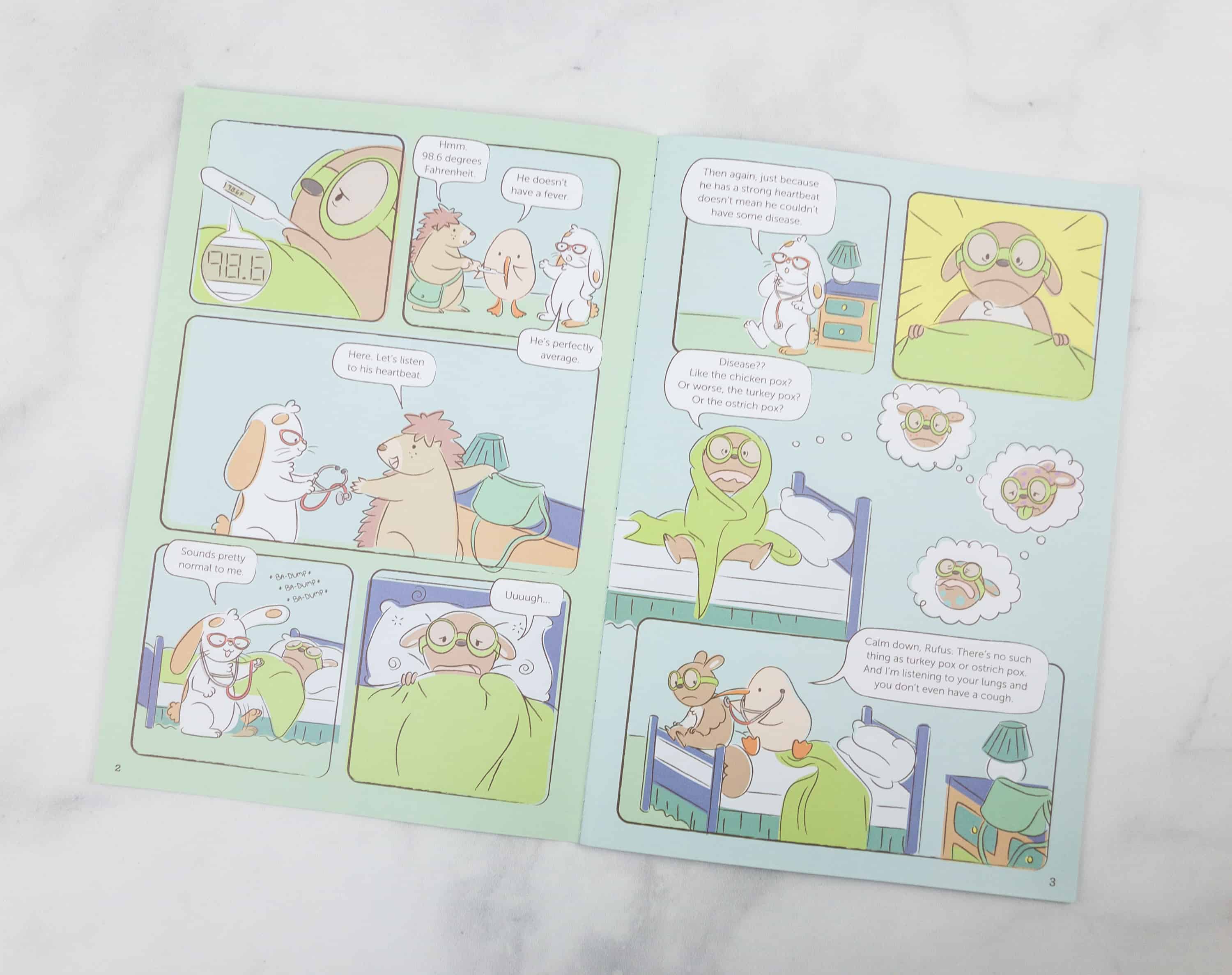 Children have always liked comics for its colorful illustrations and straight to the point storytelling. It is a good way to start and engage.
After entertaining them with the story, the magazine offers tidbits and trivia that will maintain the child's attention and eagerness. They keep it short, informative, and concise.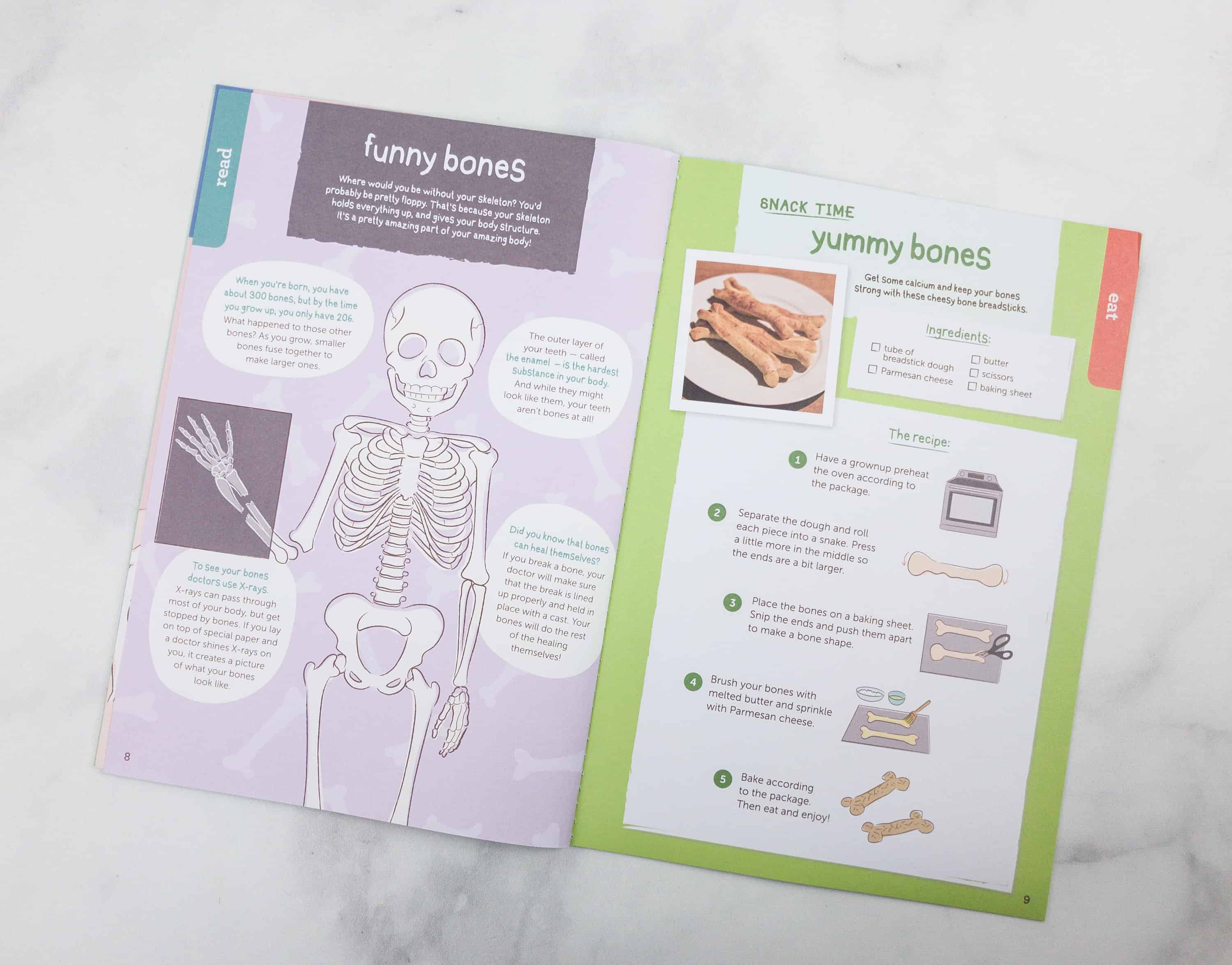 It offers a holistic approach to acquiring knowledge. Other than prompting their natural curiousity with comics, trivia, and games, they also entice children with healthy snacks that connect with the theme.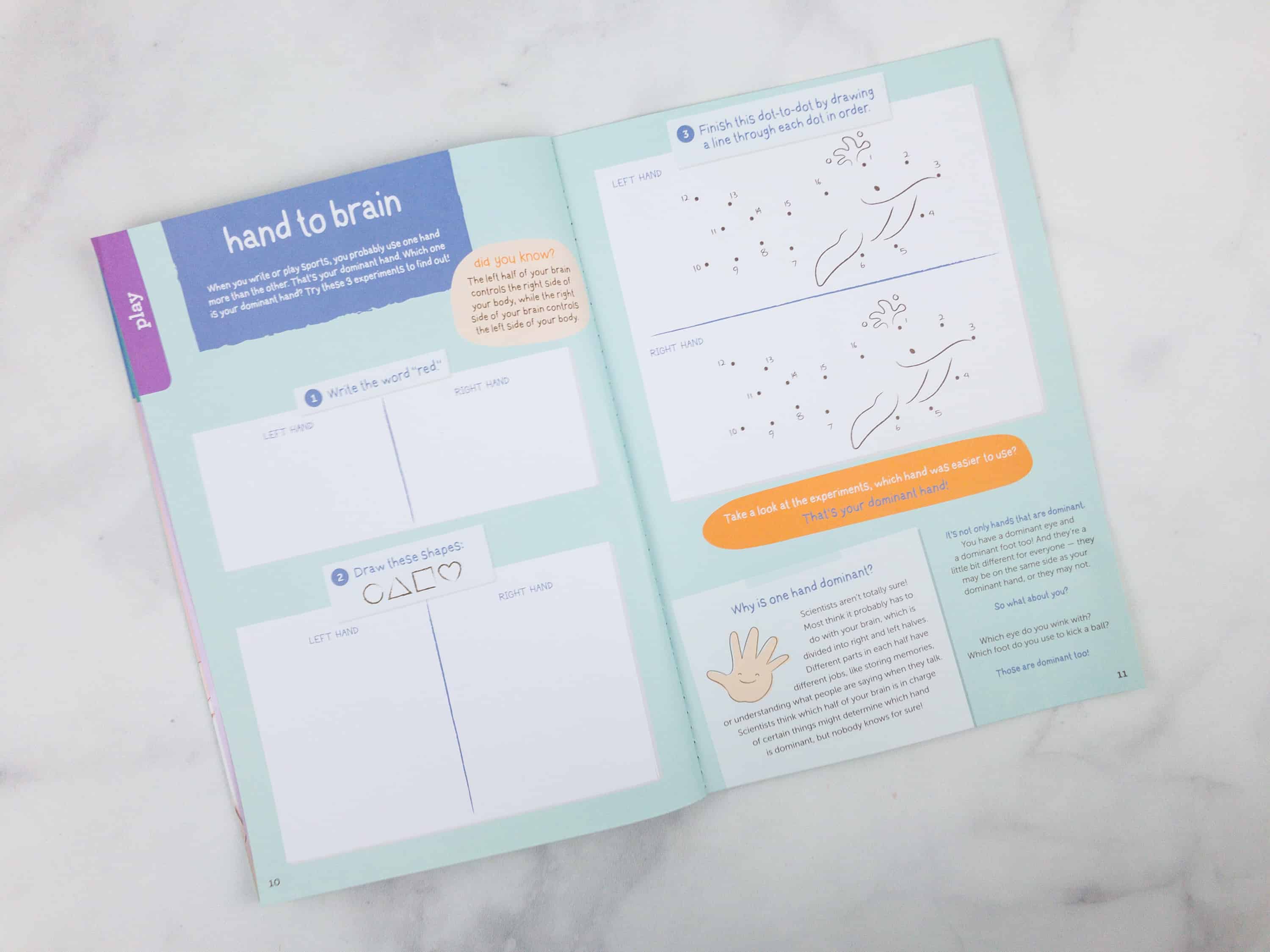 Another bunch of writing and drawing exercises were about finding out your kid's dominant hand. (So far we have an ambi, a righty, and a lefty!)
Kiwi Crate Crafts
The second booklet that comes in every crate is the actual instruction booklet for the crafts, and it often includes additional activities beyond the extension projects included in explore!
Each Crate usually has three activities – either separate projects or phases of a single, large project. This Crate had three distinct projects. The booklet includes an inventory of all the supplies included in the Crate, plus a messiness and parental involvement rating for each project.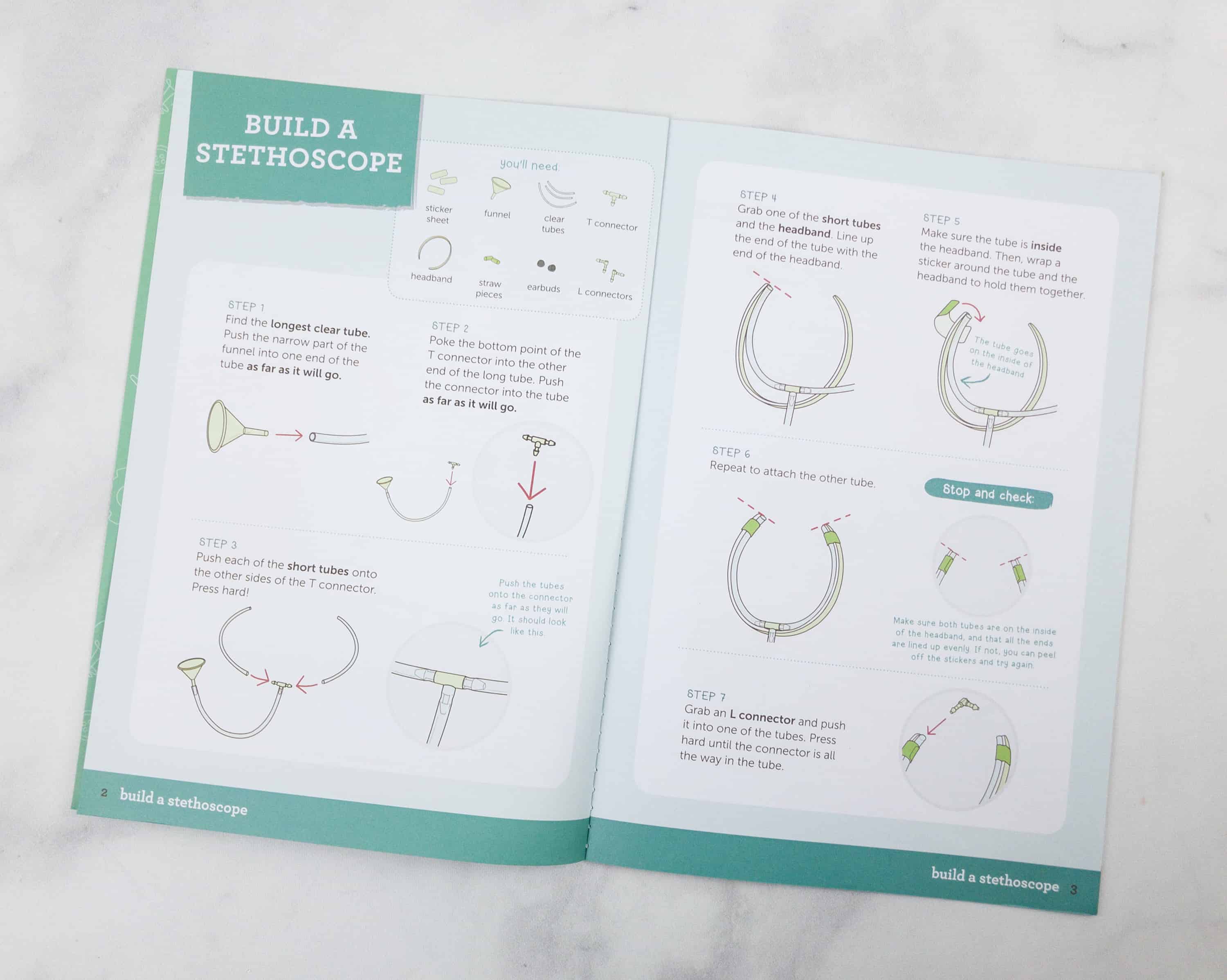 Build A Stethoscope. Our first project this month is about making our own stethoscope. Step-by-step instructions guide you through the project. They are clearly written and very easy to follow, pointing out potential pitfalls so you don't go astray.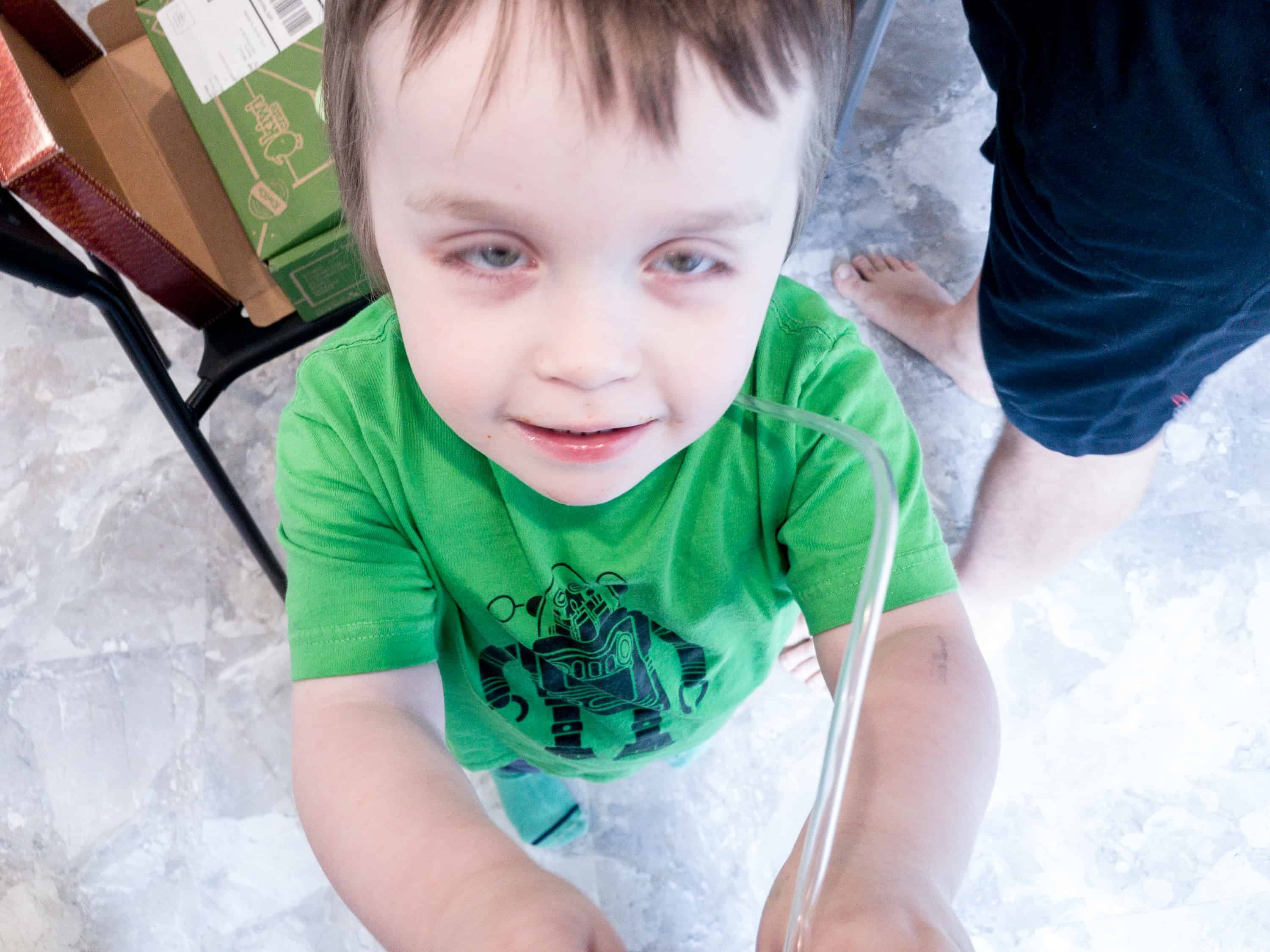 My son was so excited to play! He gave me the parts of the stethoscope and asked me to help him. It is an instant bonding moment shared with my son.
After I set up the poster, my son immediately played as a doctor and studied the poster. I placed a chair in front of it so he could reach the top part of the poster.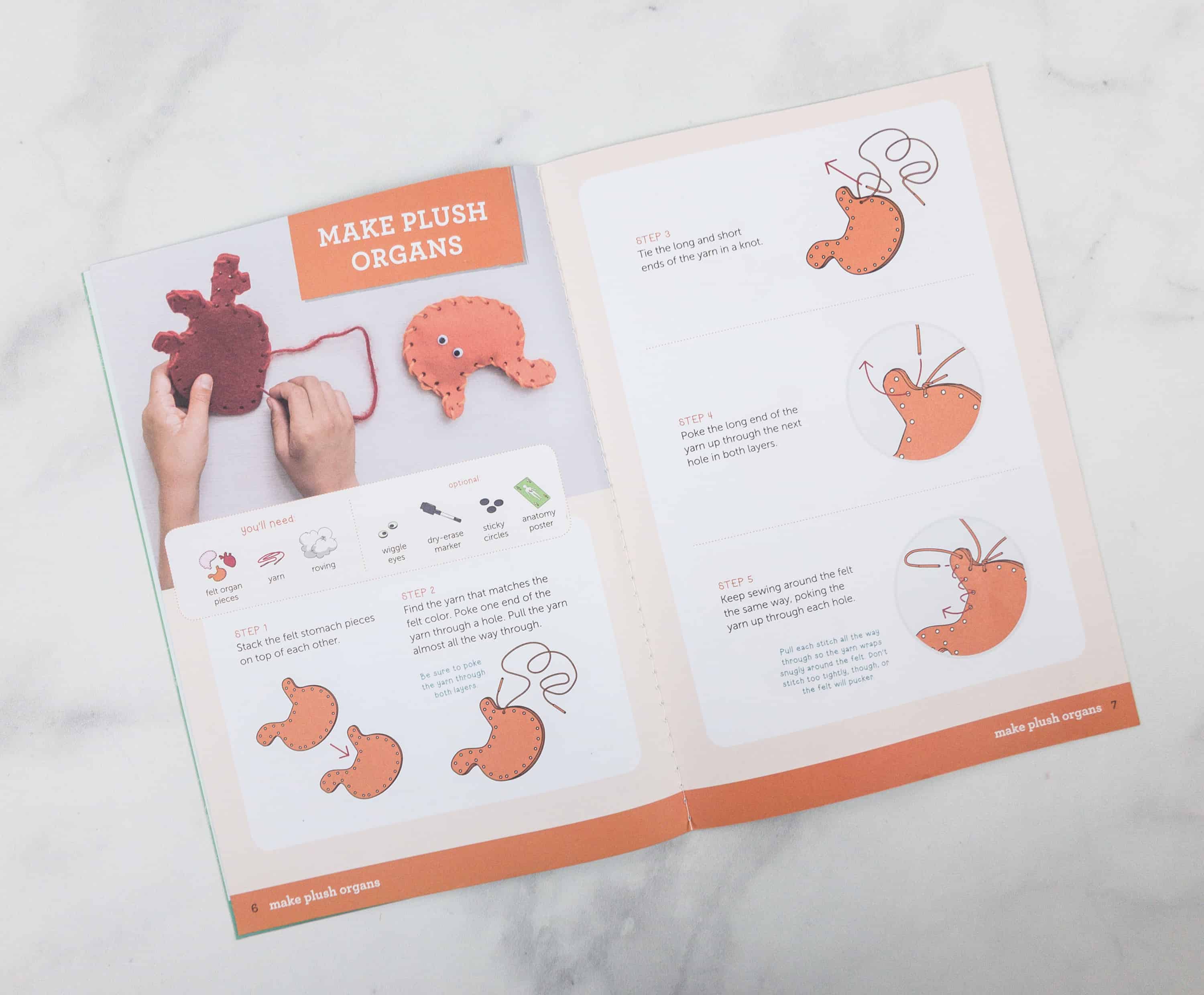 Make Plush Organs. I showed him the instructions and explained to him that we will perform a surgery.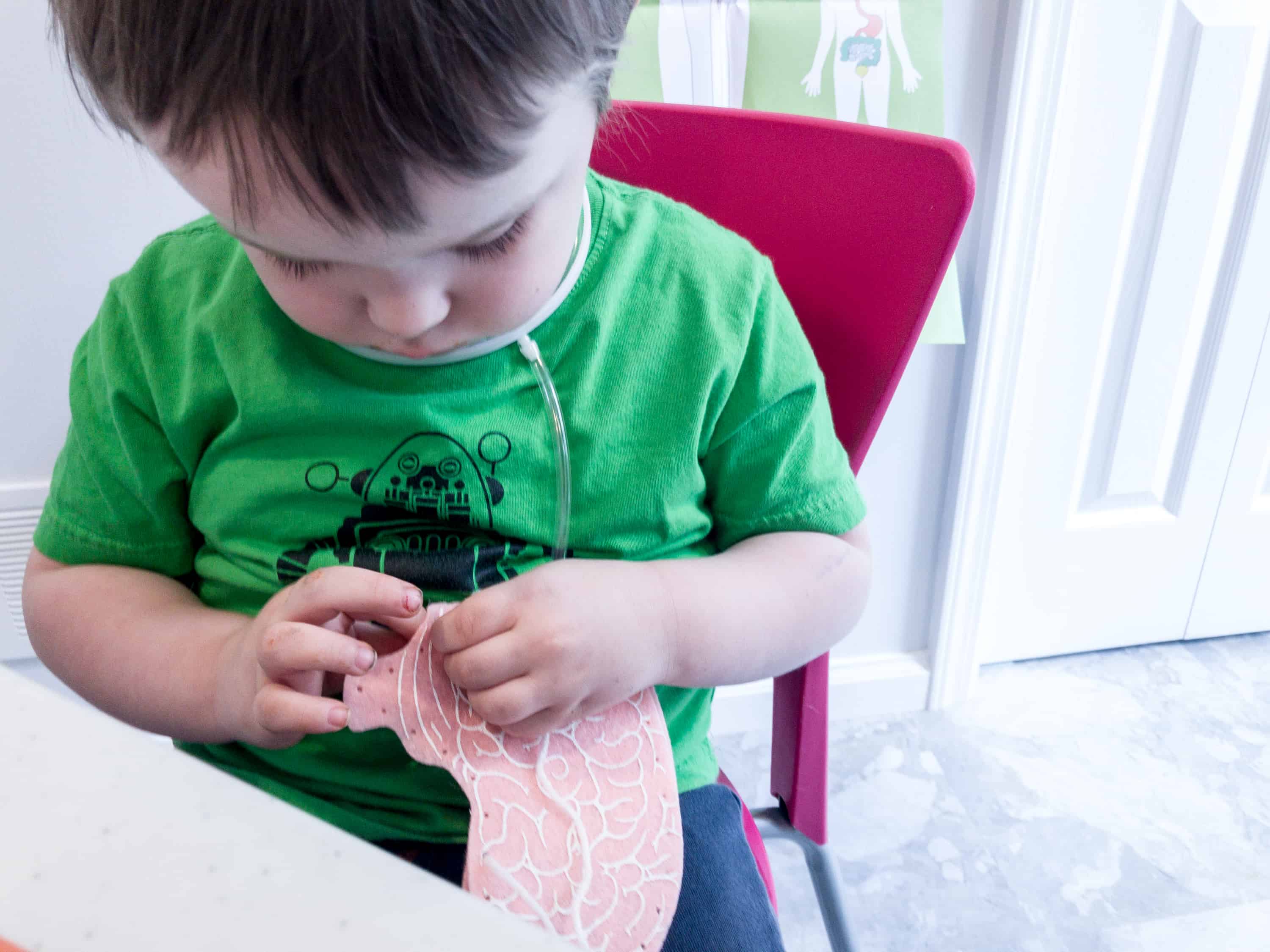 Look how cute my son is while stitching the brain together. He's a doctor in the making!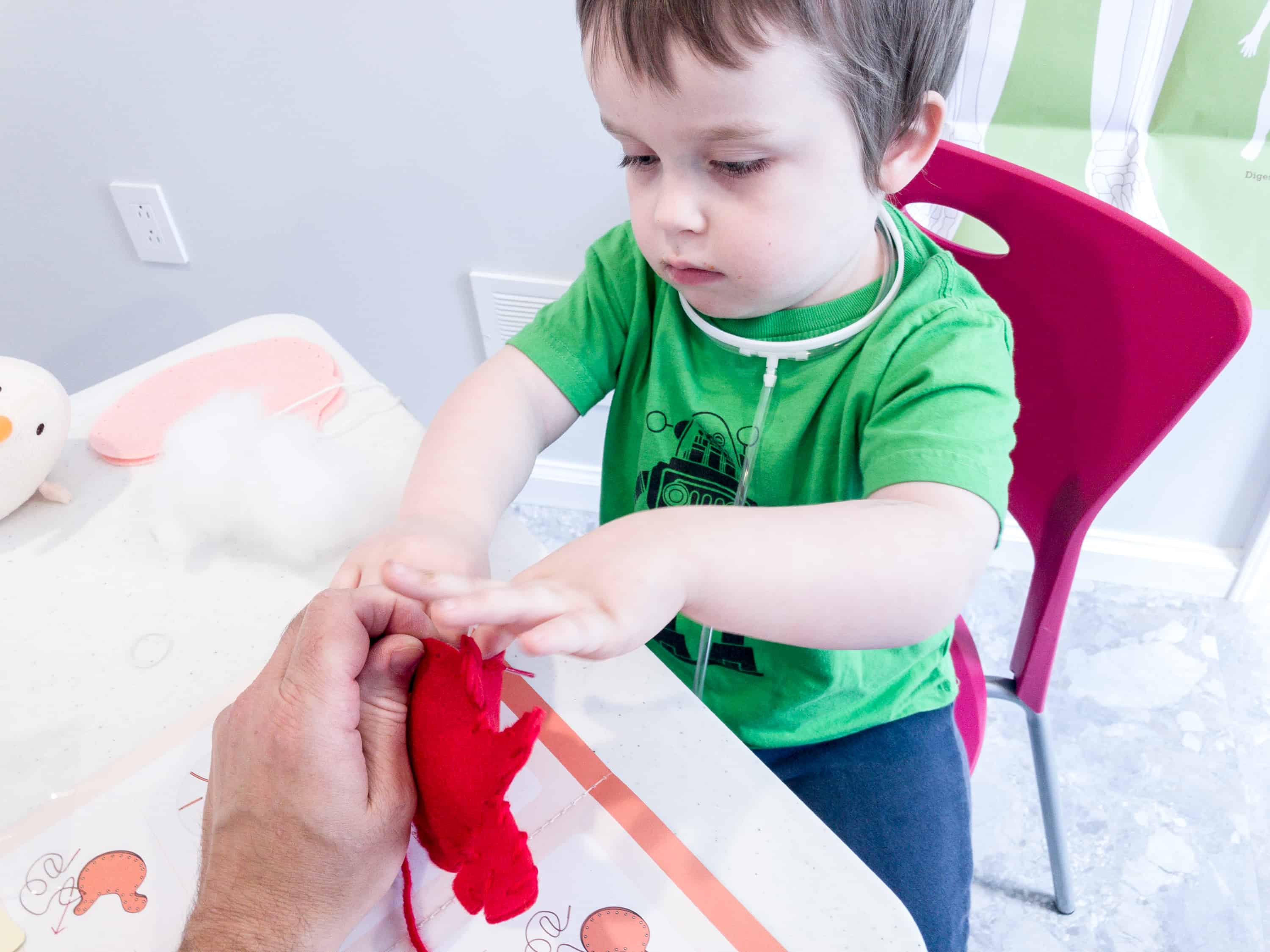 Look how serious he is! He asked for help in holding the base so he can stuff it. He wants them soft and fluffy.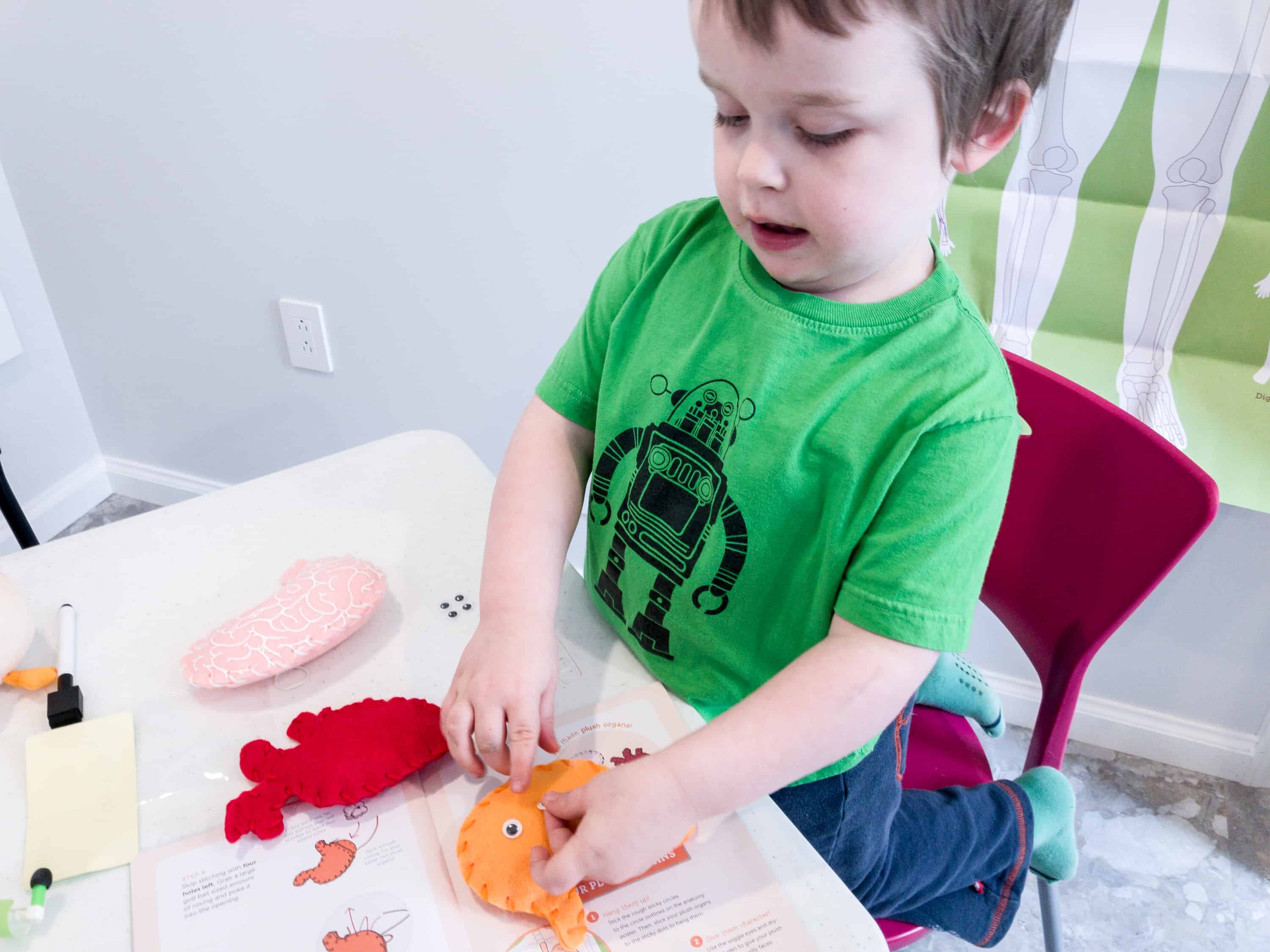 He eagerly put eyes on each of them as he was telling me about how fun this activity is for him.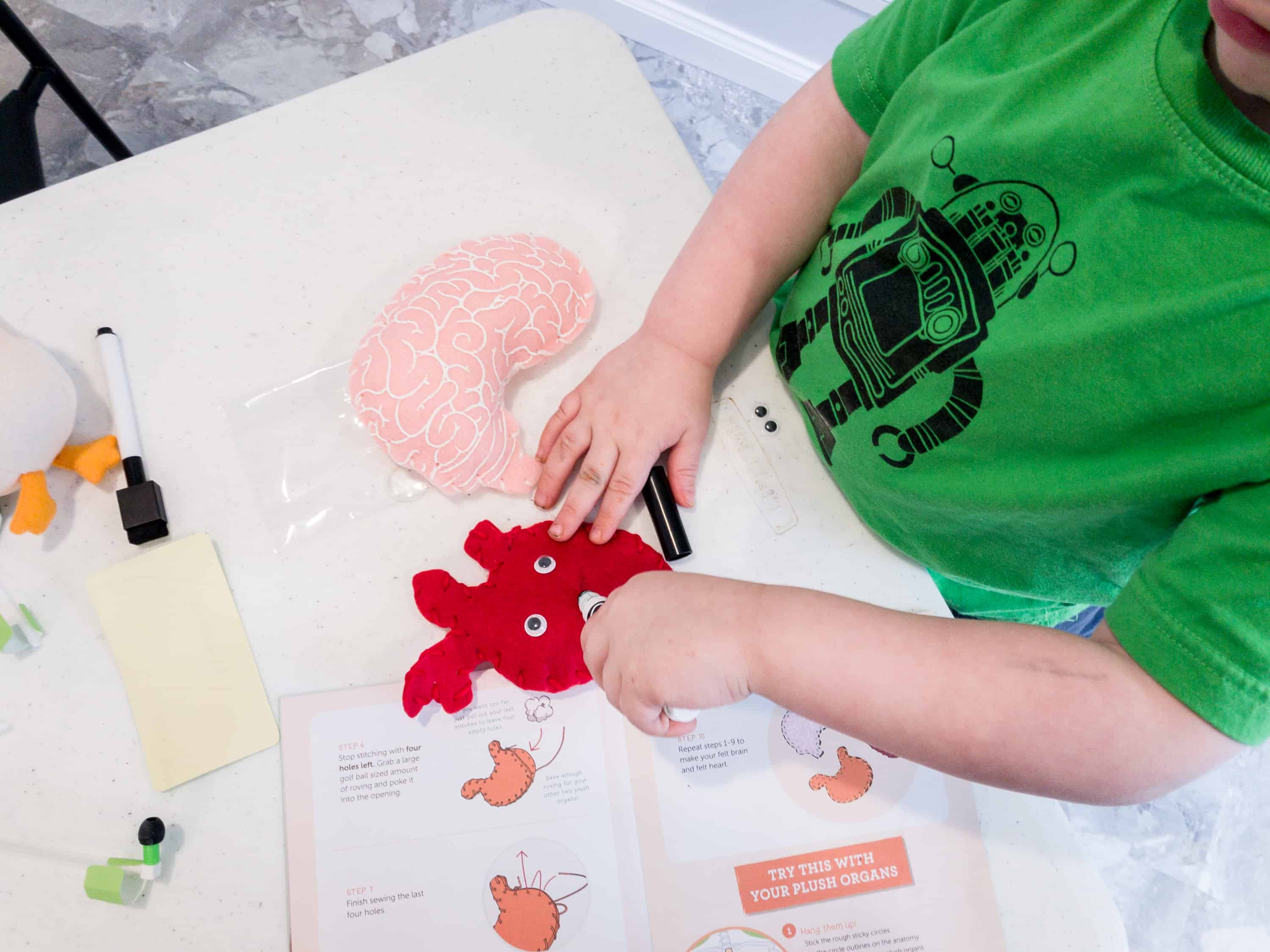 To complete his masterpiece, he sealed it with a kiss!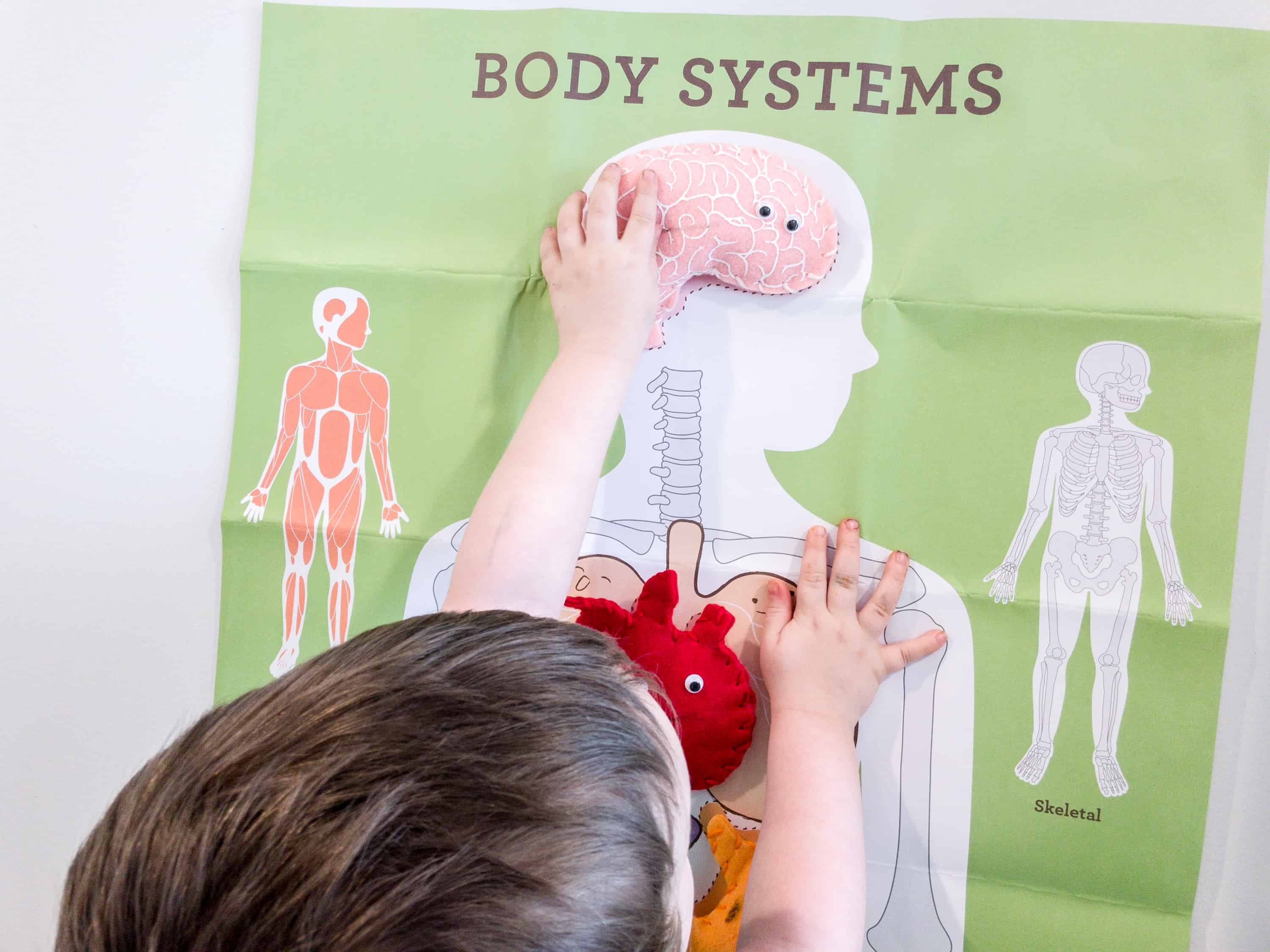 My son is really up for it! He carefully sticks the organ plushies that he made to their corresponding places.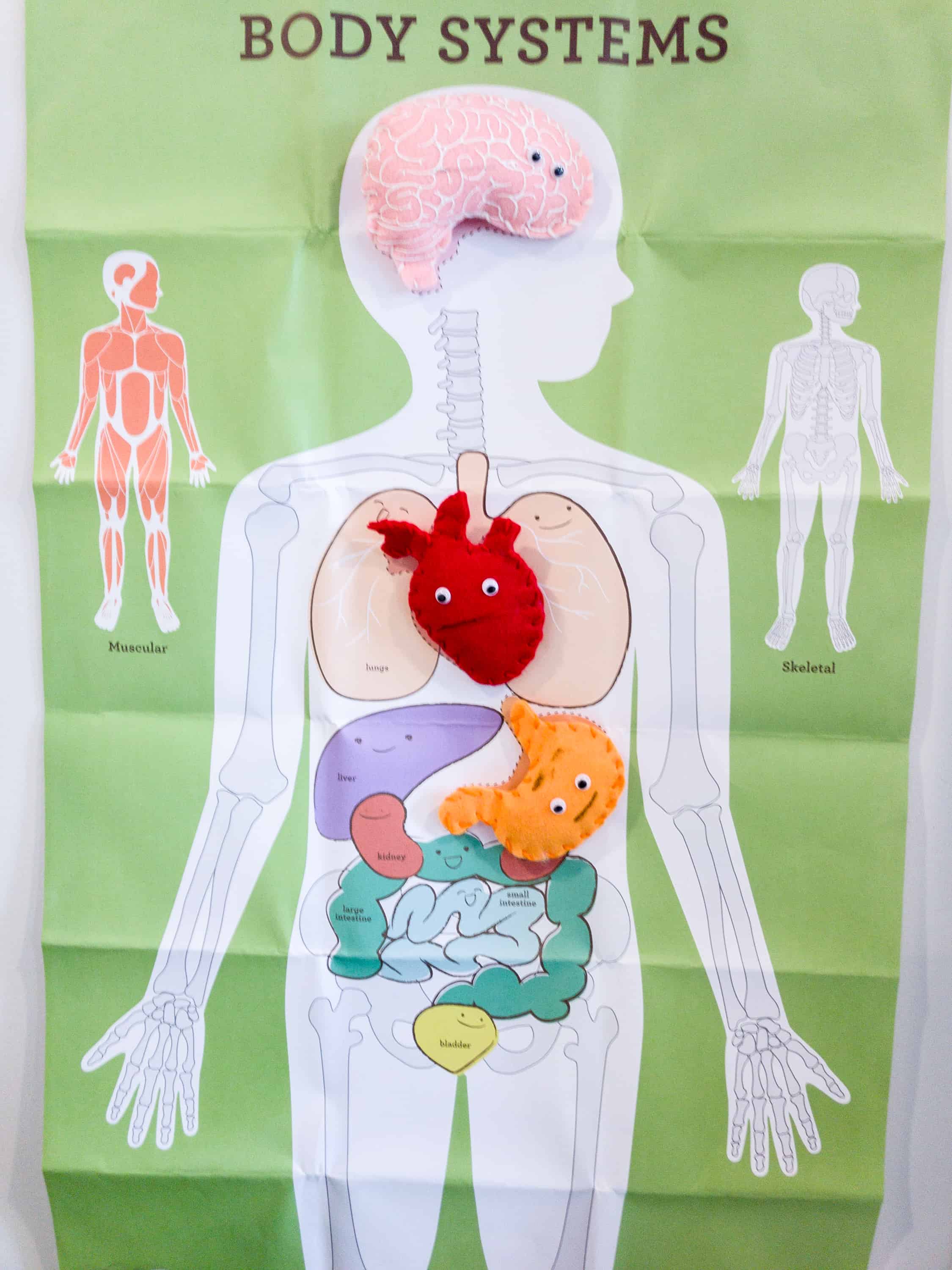 This is our finished product!
Create X-rays. After our organ exploring, we moved on to the x-ray! The booklet gave us detailed instructions on how to do it and the kit is included in the crate as well.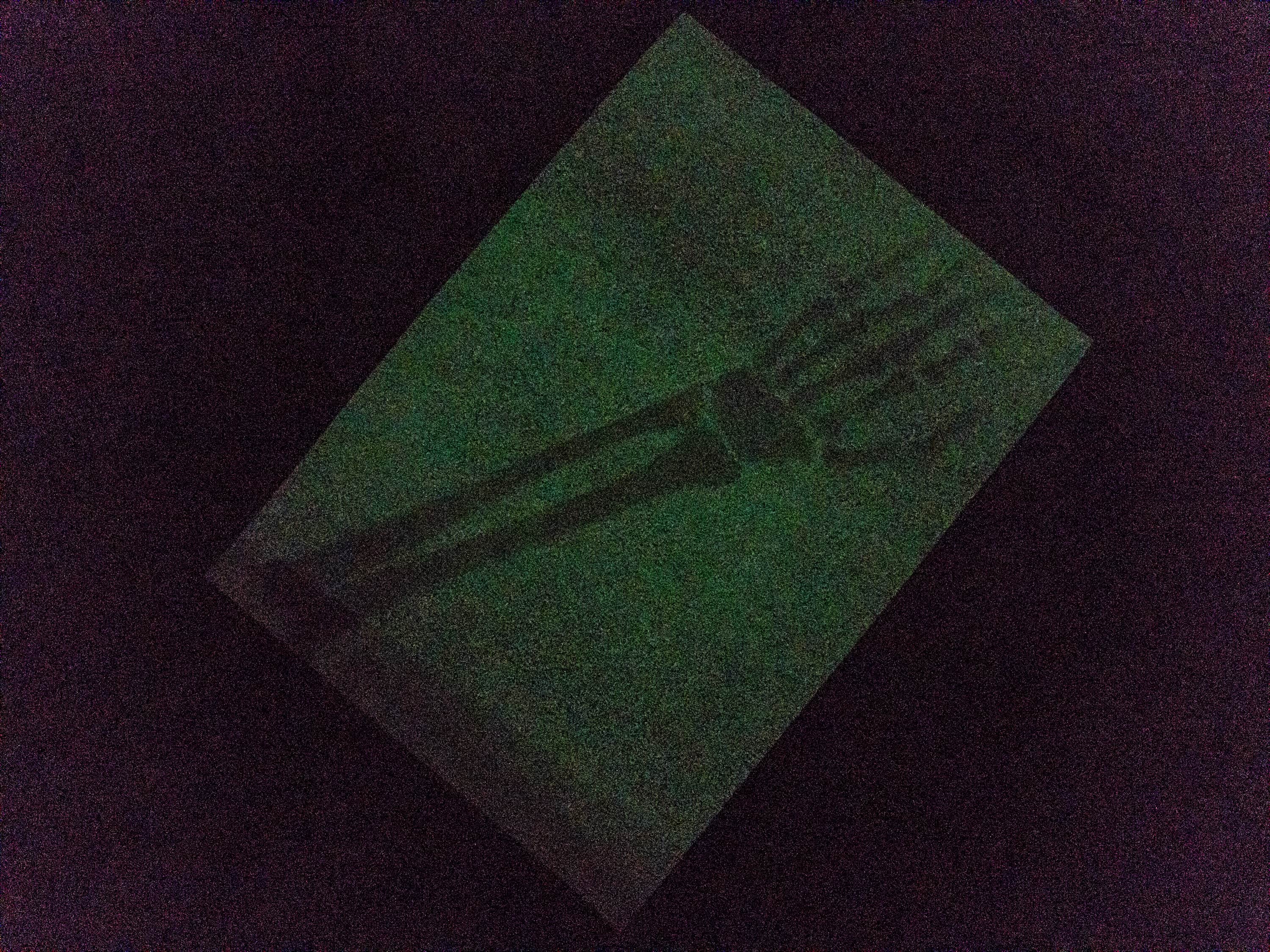 His finished x-ray! Who knew you can do it without the radiation?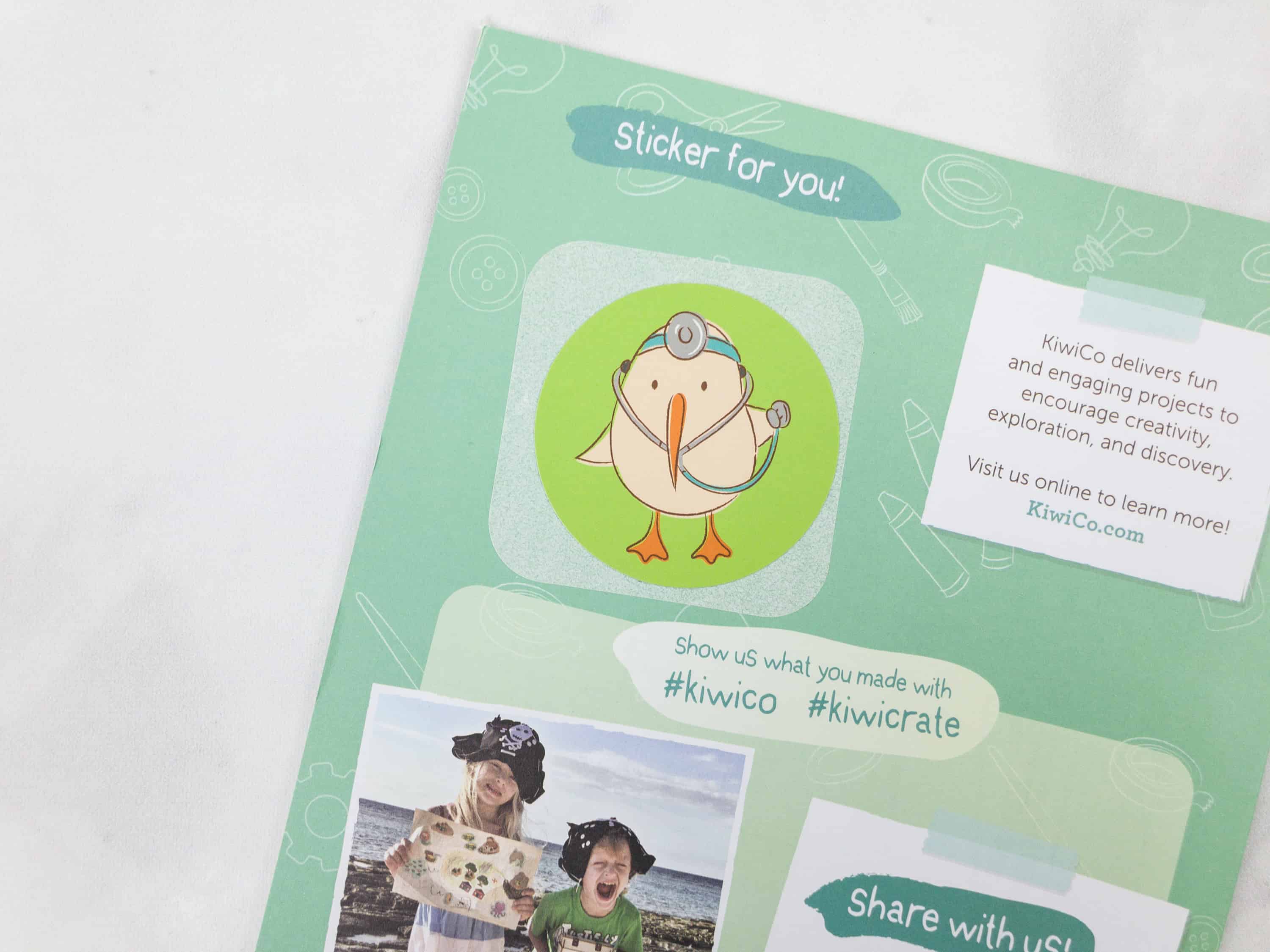 Hooray, we earned our badge!
Extension Activities
Wait! There's more! If ever your child asks you complicated questions about breathing and how the organs work, you can always refer to this booklet. It definitely makes it simpler for kids to understand with illustrations and comparisons.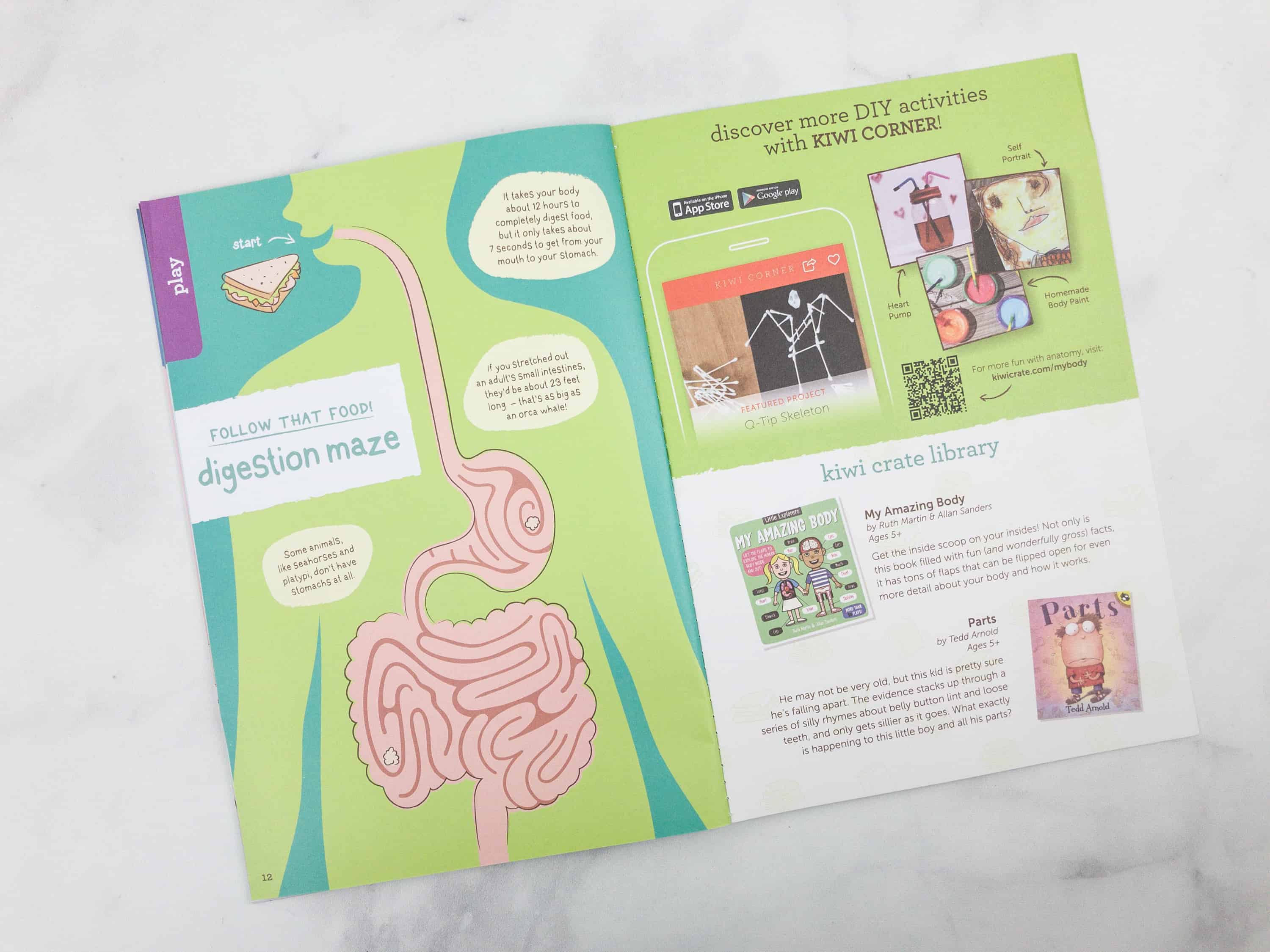 This magazine is packed with a lot of challenging pursuits down to the last page! There are also book suggestions related to this month's theme, which include My Amazing Body by Ruth Martin & Allan Sanders and Parts by Tedd Arnold.
What a great way to start with Kiwi Crate. It is informative and appropriate for children ages 5 to 8 (and fun for younger children as well). My son was curious about how the organs and our bodies work, so this box was a hit. This month's activities will certainly help parents make the kids learn a lot about their bodies while having fun. It definitely lengthens their attention span and quenches their thirst for learning new things. It is an instant bonding moment for parents and children!
What do you think of this month's box?