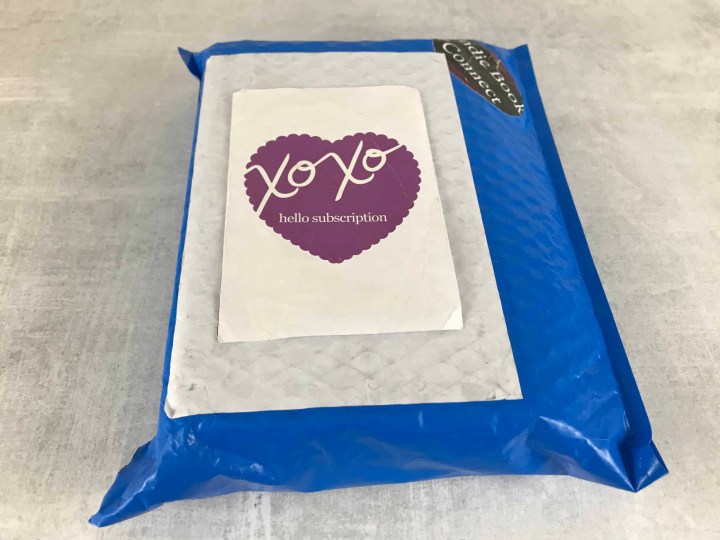 Indie Book Connect is a subscription box for the reader who walks into Barnes and Noble and feels like they have read it all. It will introduce you to a wonderful world of independent authors and all of the books that you have been missing out on. Every month, you can expect to receive two new fiction books from two separate authors. All of the books come autographed and the box also includes a unique bookmark from an indie artist.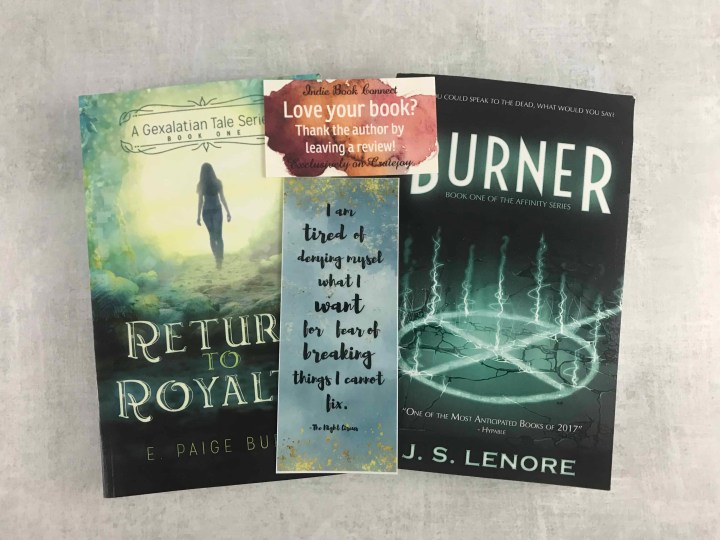 DEAL: Get 5% off every box for life! Use coupon code HELLO.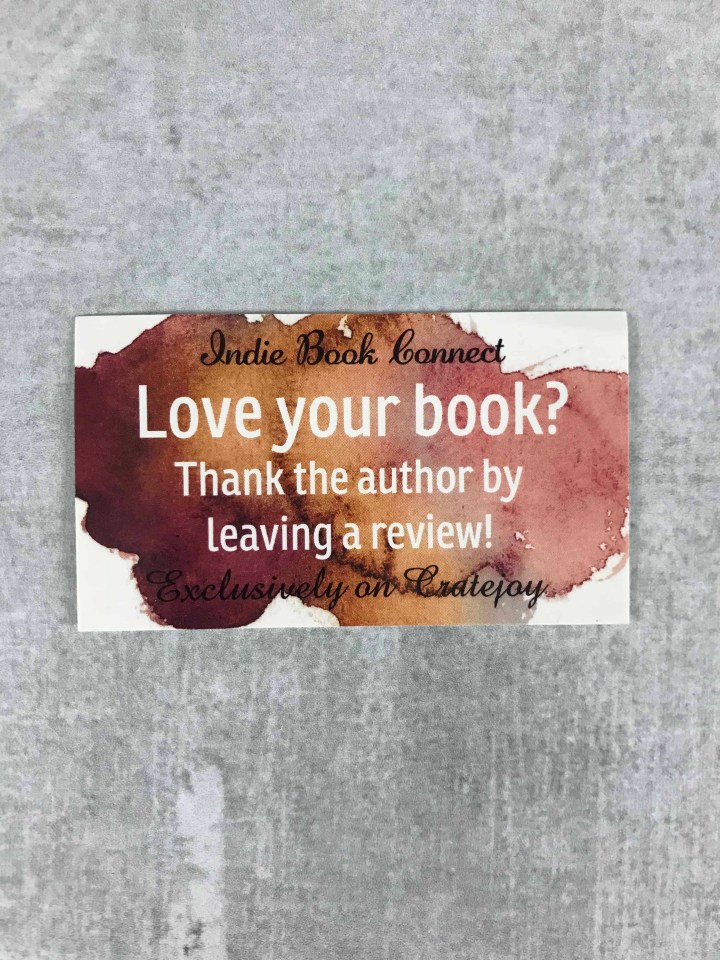 A reminder to leave a review as a way of thanking the author!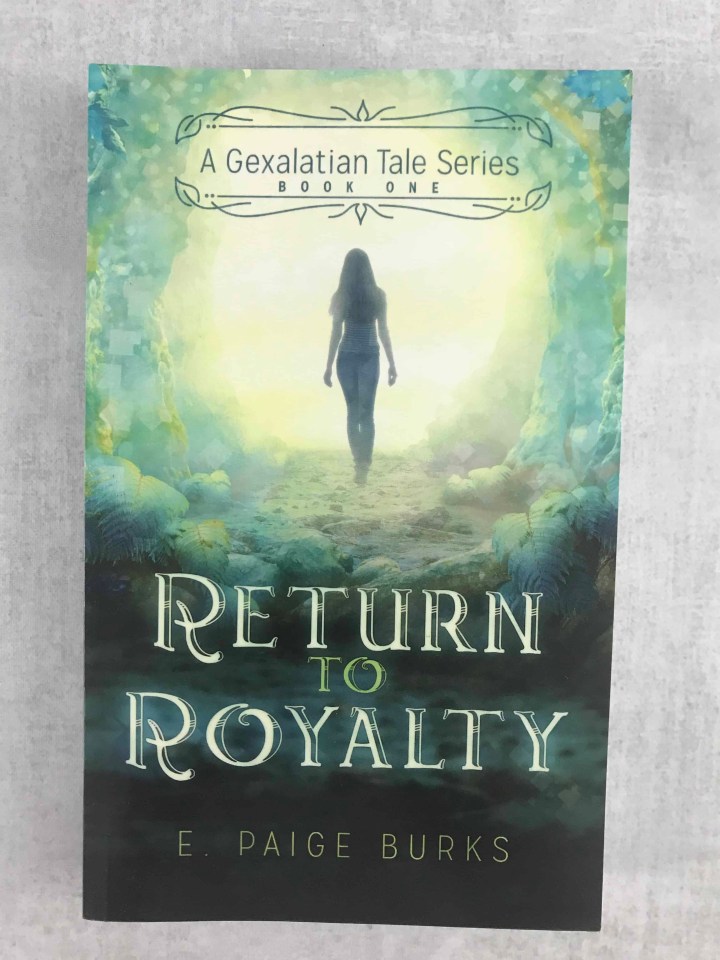 Return to Royalty by E. Paige Burks ($16.95)
Winner of Draft to Dream Contest 2016 in the YA category, sponsored by Judith Briles' Author U!
Nyx Estrella is a princess from Gexalatia, a world on the other side of a portal. Unfortunately, she has no idea. Sent to Lucky, Texas, when she was a baby to protect her from the evil King Paraximus, her biggest concerns are grades and seeing her friends. She has no idea that she possesses magical abilities and that her reality is about to become really strange.

Jet Lamia is a war prisoner, sent from Gexalatia by the queen, Liana Estrella, to bring Nyx back home to the kingdom of Ymber. The portal only opens on the winter solstice, so Jet finds himself trapped on Earth, trying to blend in. Fortunately, he has help in the form of the queen's chosen assistant, Seth Alvar. But playing well with others has never been one of Jet's talents.

It is a race against the clock to tell Nyx her true identity and try to train her, while also keeping her alive. Nyx and Jet struggle to defeat the assassins sent to kill them both, while trying not to kill each other. Can this duo put their differences aside and return to Gexalatia?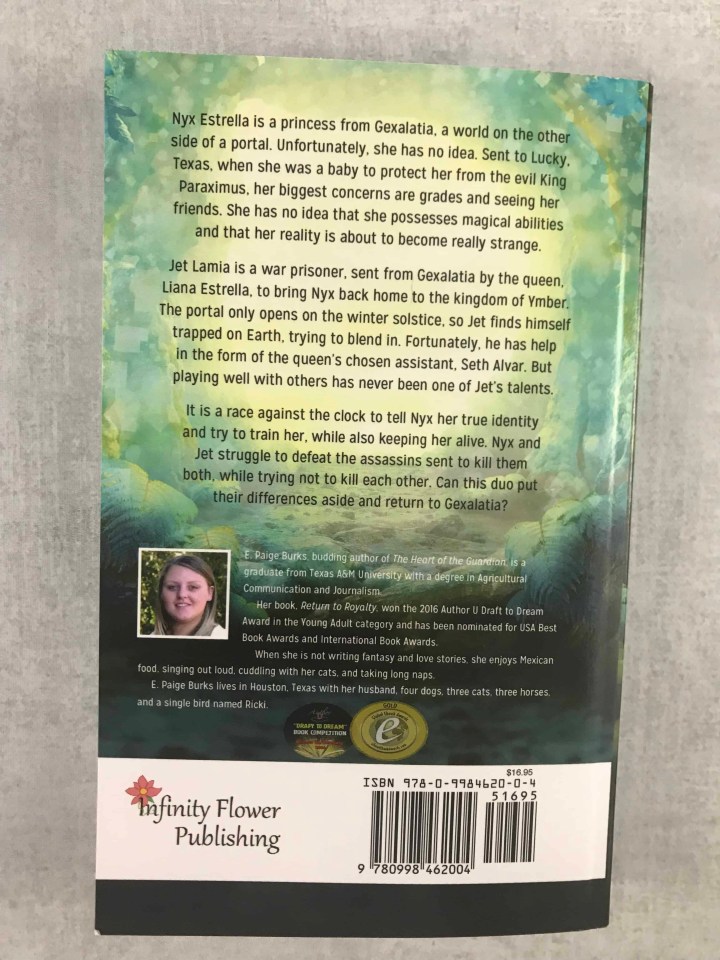 Now this is looking really good… like high school all over again without the homework. I am loving that this author has won YA contests so this is another book I can share with my daughter. She's 14 so finding things to talk about can be a little bit of a challenge but we love to read in this house. In fact, we spend 30 minutes each night reading just to shut the blue light of the world out.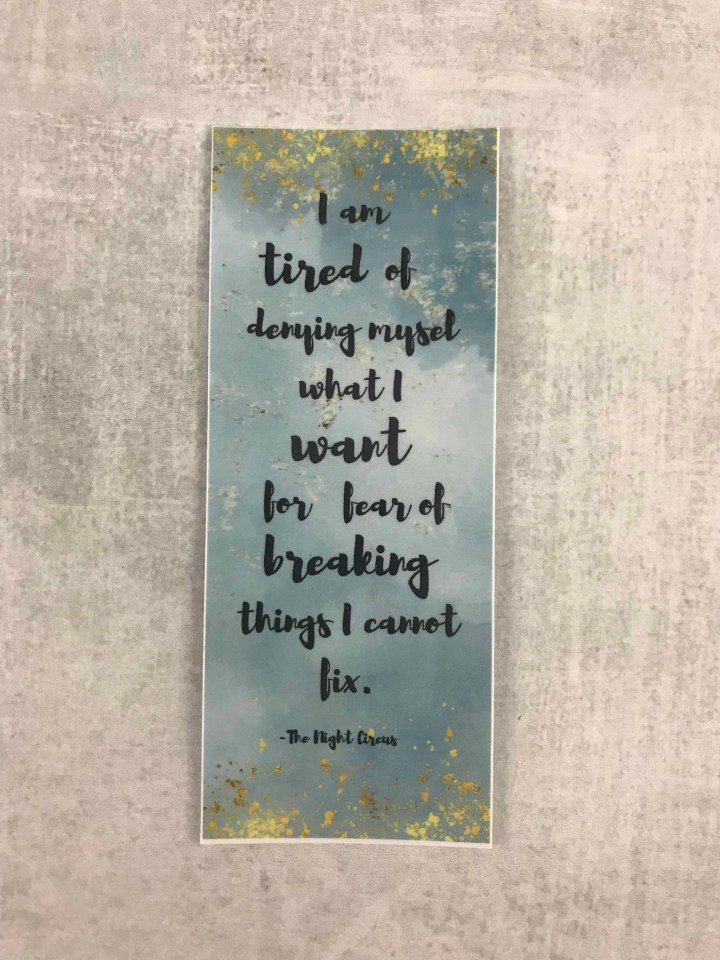 Bookmark. I love this bookmark and the quote on it…
I am tired of denying myself what I want for fear of breaking things I cannot fix.

– The Night Circus
I have added this to my inspiration board in my bedroom. There is nothing better than bookmarks that help me remember how to make my life better.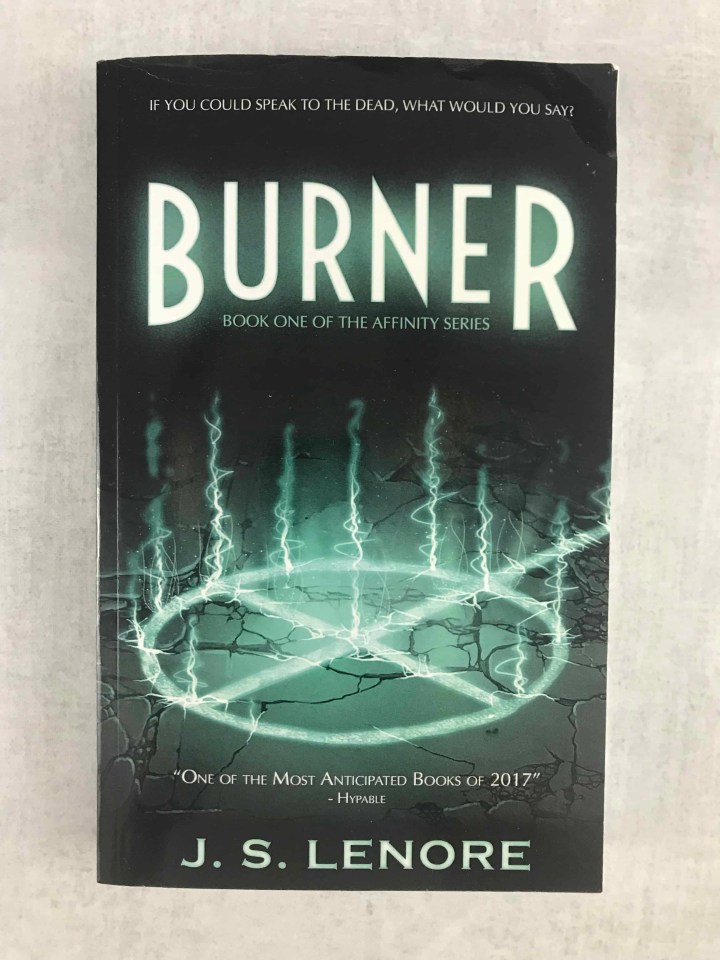 Burner by J.S. Lenore ($7.99)
Homicide detective Kim Phillips isn't like the other officers of the Chicago Police Department. She's quiet, isolated, and she can speak with the dead. Born with the ability to see into and interact with the afterlife, she is a Burner: a person tasked with hunting down dangerous spirits and sending them to the other side.

When Kim exorcises the ghost of a young girl, she's dragged into a new and unsettling case, one where people like Kim are being killed. The only problem? There's no connection between the victims and no proof that they were murdered in the first place. Kim has to catch the killer before he finds his last victim and unleashes an unknown evil on the world.

Burner, the first book in the Affinity Series, is a dark exploration of how life and death are only separated by a single breath and how even those with power can be powerless.

"Burner is a paranormal thriller that had me from the start. It's a great ride through the darkened streets of Chicago. Lenore's unique approach to the genre makes the Affinity Series a must-read." – Larry Zore, Comics Price Guide

"Burner is an engrossing read from beginning to end. The mythology, tone, plot, and characters mesh so well and create a world that you'll just want to lose yourself in. This is one of those books that you'll want to read in a single sitting because you won't want to put it down. Do yourself a favor and get yourself a copy." – Danielle Zimmerman, Hypable

Perfect for fans of Jim Butcher's Dresden Files and fans of the Tracy Crosswhite series by Robert Dugoni.
This book is exactly like the shows I enjoy watching in my spare time. I love when people get killed and we have to figure out who did the deed. Even better someone can talk to the dead, can I sign up for the super power?
It's so exciting to find new authors and to have books signed by them is even more exciting. I love that there is no unnecessary packaging and that the focus is on the books. This months selections are right up my alley, both filled with mystery and intrigue. I can't wait to see what they bring to my door next.
What do you think of this month's book collection?