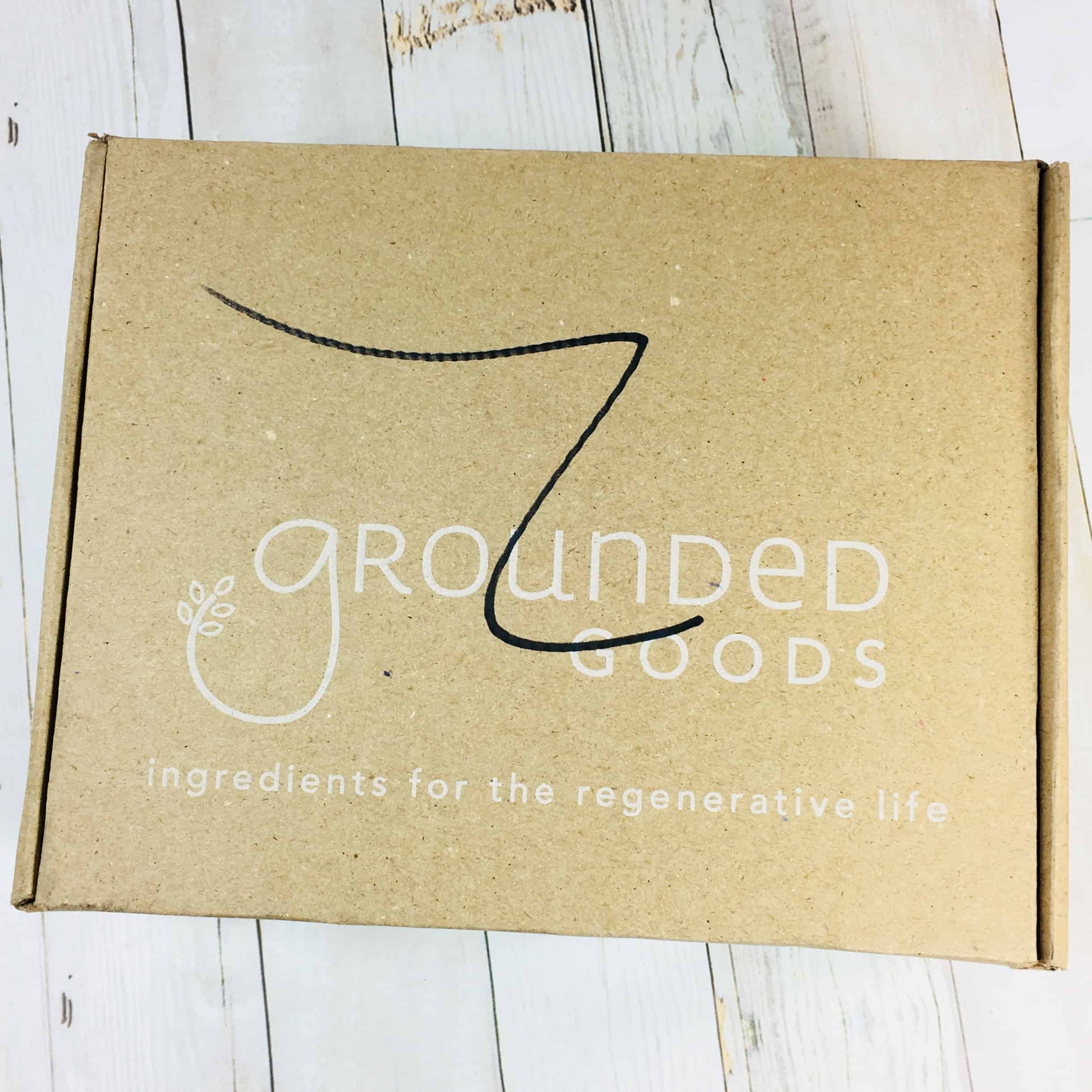 Grounded Goods is a monthly subscription box of products sourced from farms and companies that are committed to regenerative farming. Their raw ingredients were farmed using practices that restore ecosystems and help to slow down climate change. Each month, you'll get a box of beyond-organic, responsibly sourced treats like single-source coffee, tea and chocolate, jams and nut butters, luxury body care products, and household goods. This box makes it easy for sustainability-conscious people to start directing some of their purchasing power to these pioneering companies, and start bringing nutrient-dense regenerative goods into their homes and lives. 5% of profits go to support farmers who are transitioning to regenerative growing practices.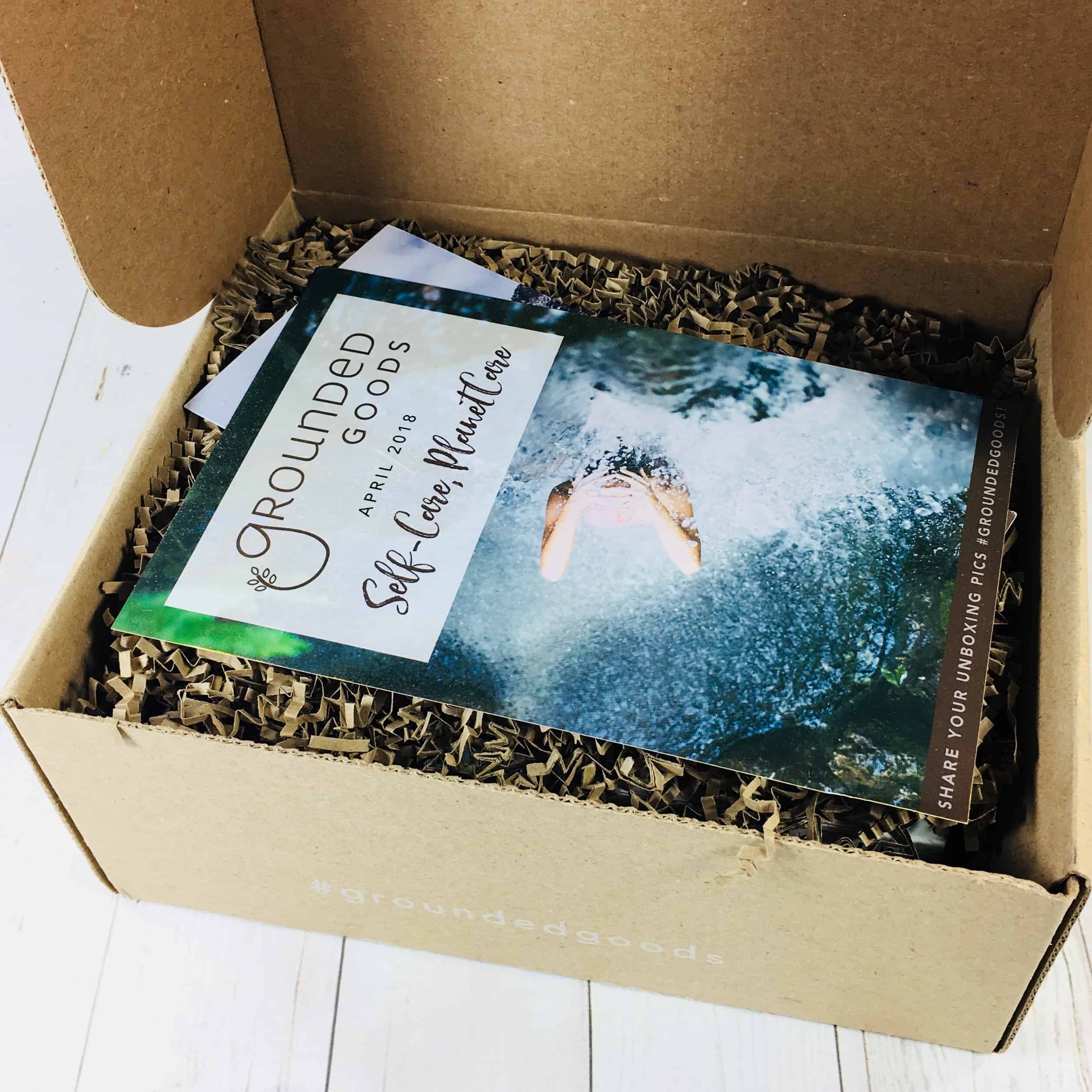 In selecting items for the boxes, we set the bar higher than just about anyone we know. When transporting our goods to you, we use 100% post-consumer recycled and/or biodegradable shipping materials with soy-based inks that can be either recycled or composted. We ship our boxes through USPS, which we like to work with because they're increasingly using electric vehicles.
My items were shipped via USPS and the items were cushioned with shredded paper squiggles.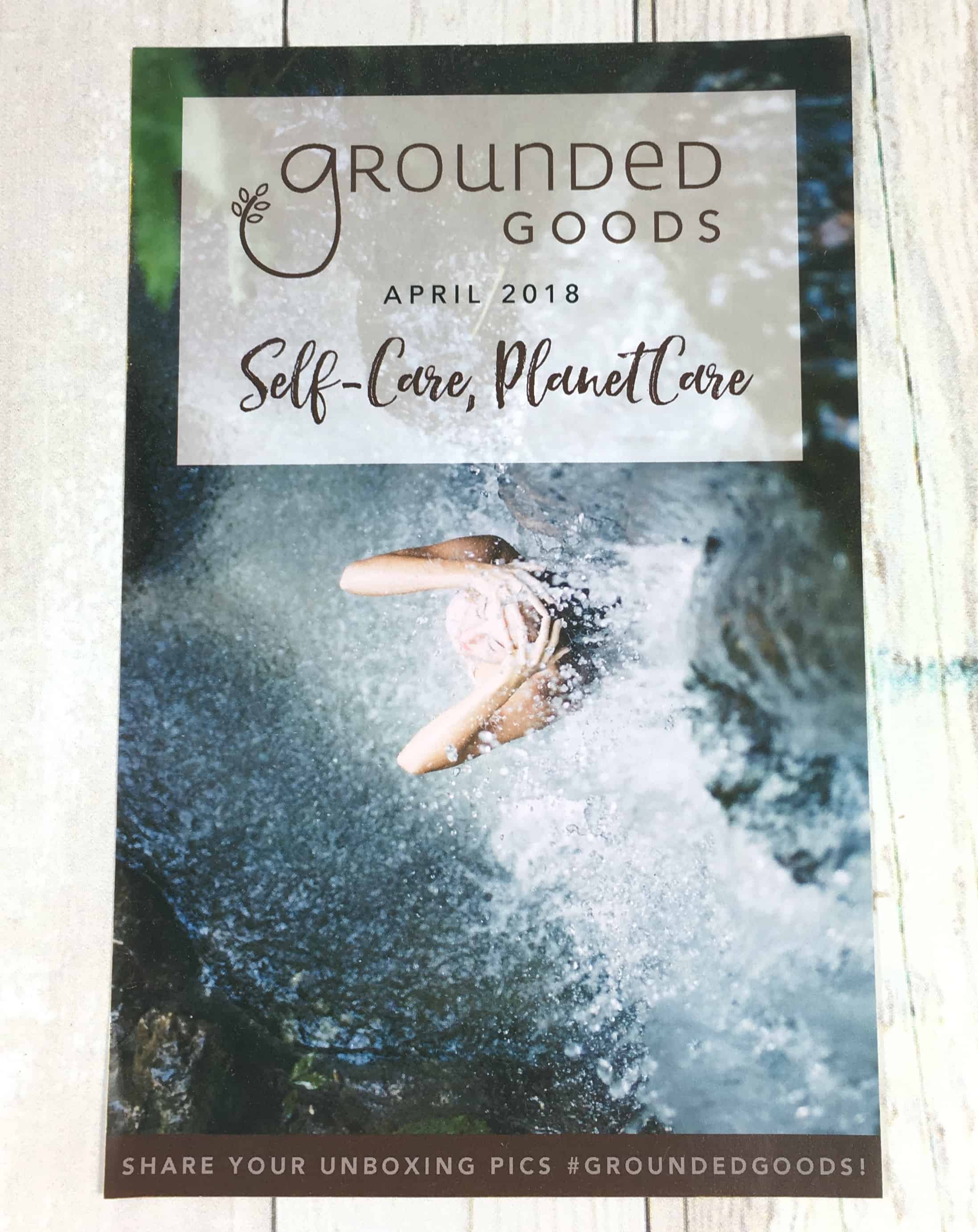 The theme for April is Self-Care, Planet Care.
The "packing list" mentioned each item and clearly spelled out which items were vegan. You can choose omnivore, vegan, or vegetarian at checkout depending on your preferences. The list also describes what makes each item regenerative, such as the way it is grown or how it is harvested.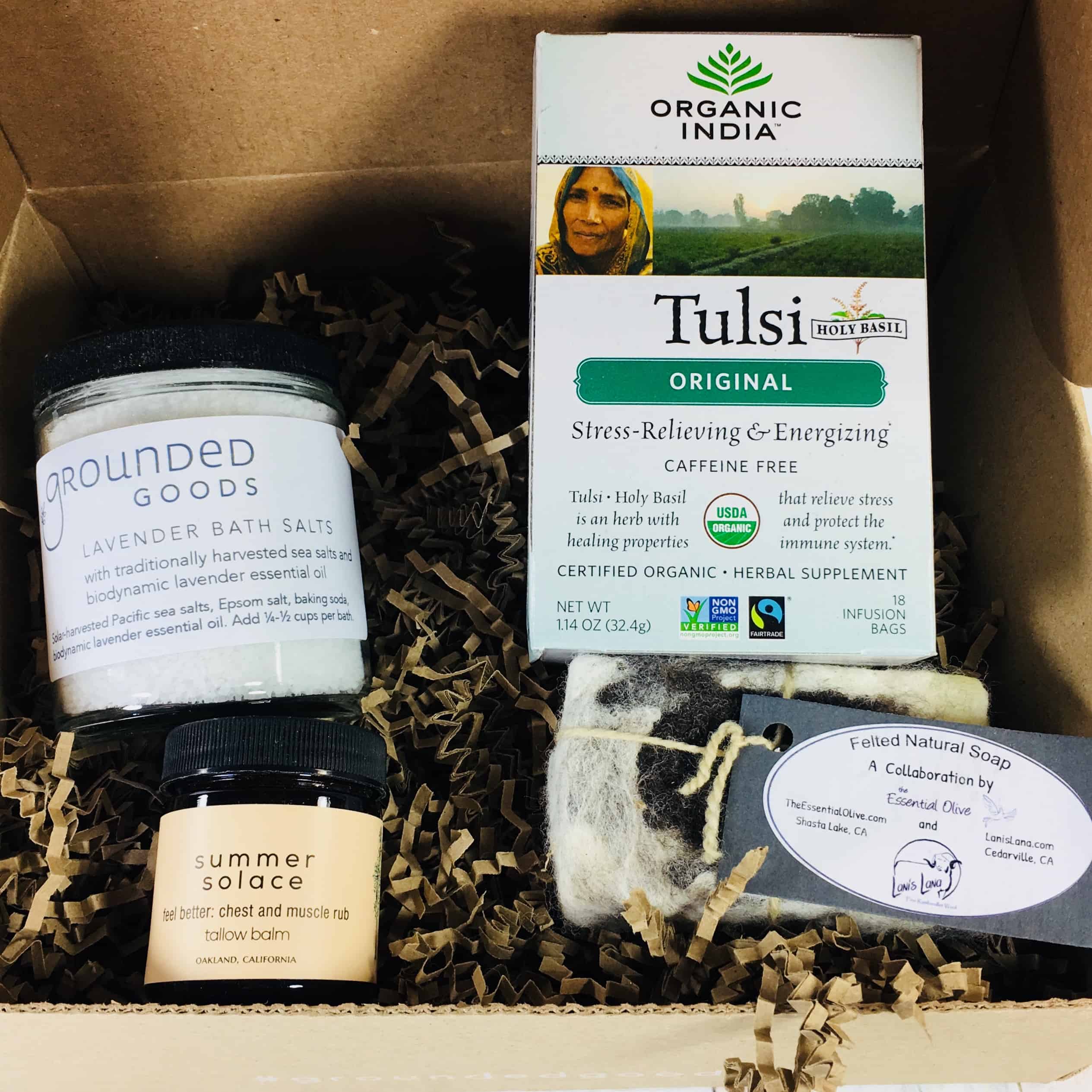 I couldn't wait to see what these products could do!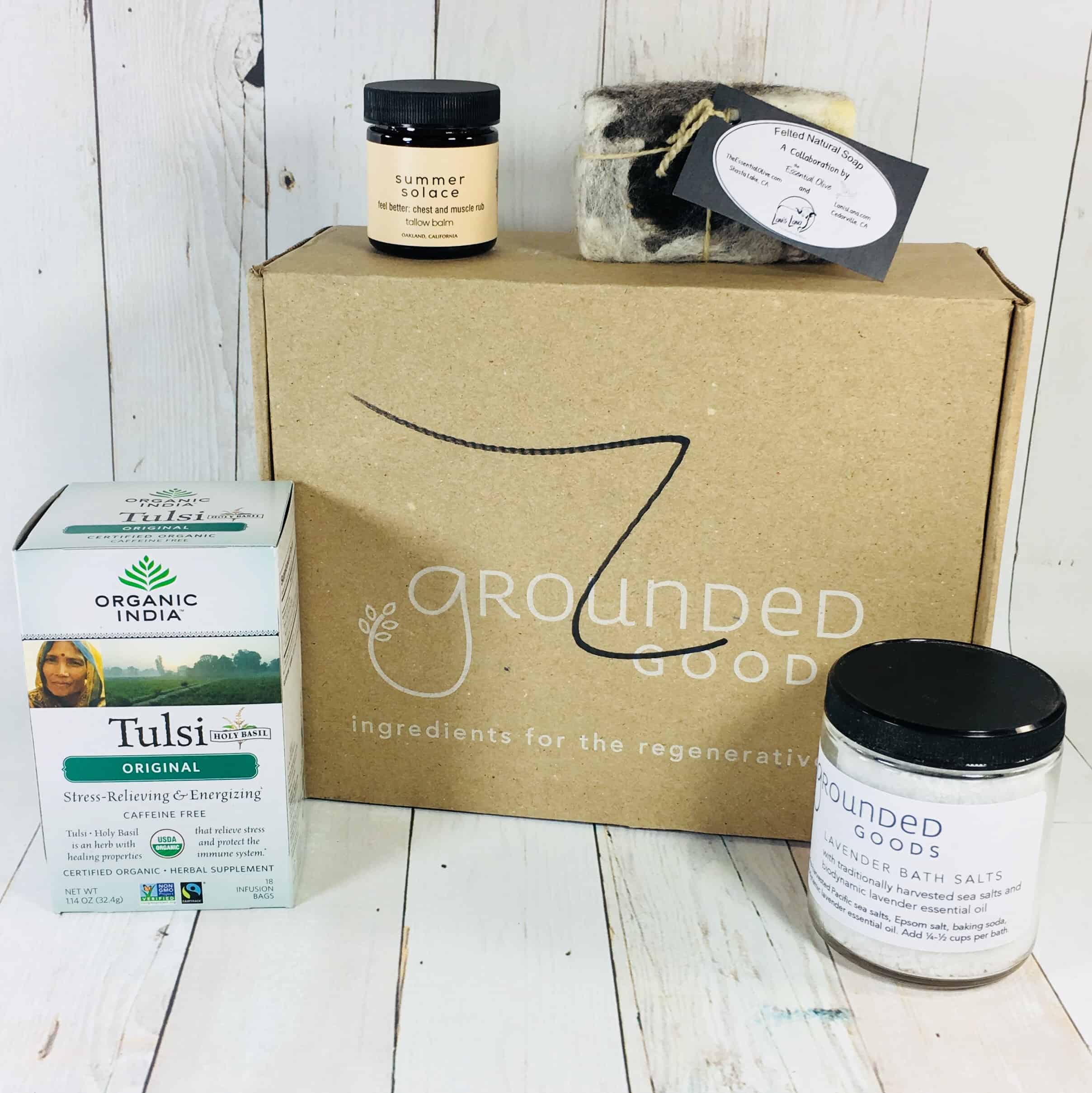 Everything in my box! Although this box is always about using regenerative products, in this case, we are "regenerating" ourselves with self-care!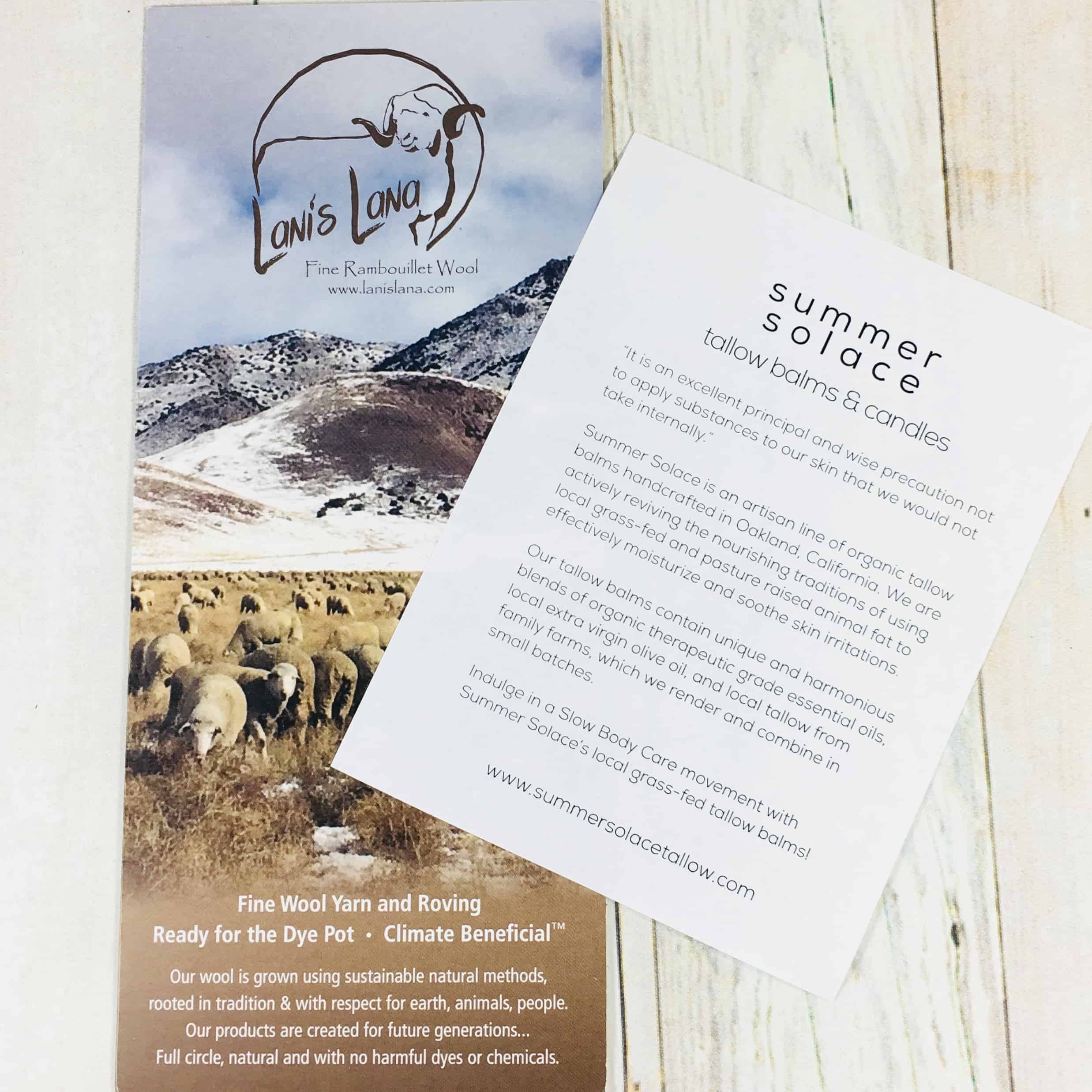 I found a couple of brochures in my box that gave more in-depth info on the soap and balm.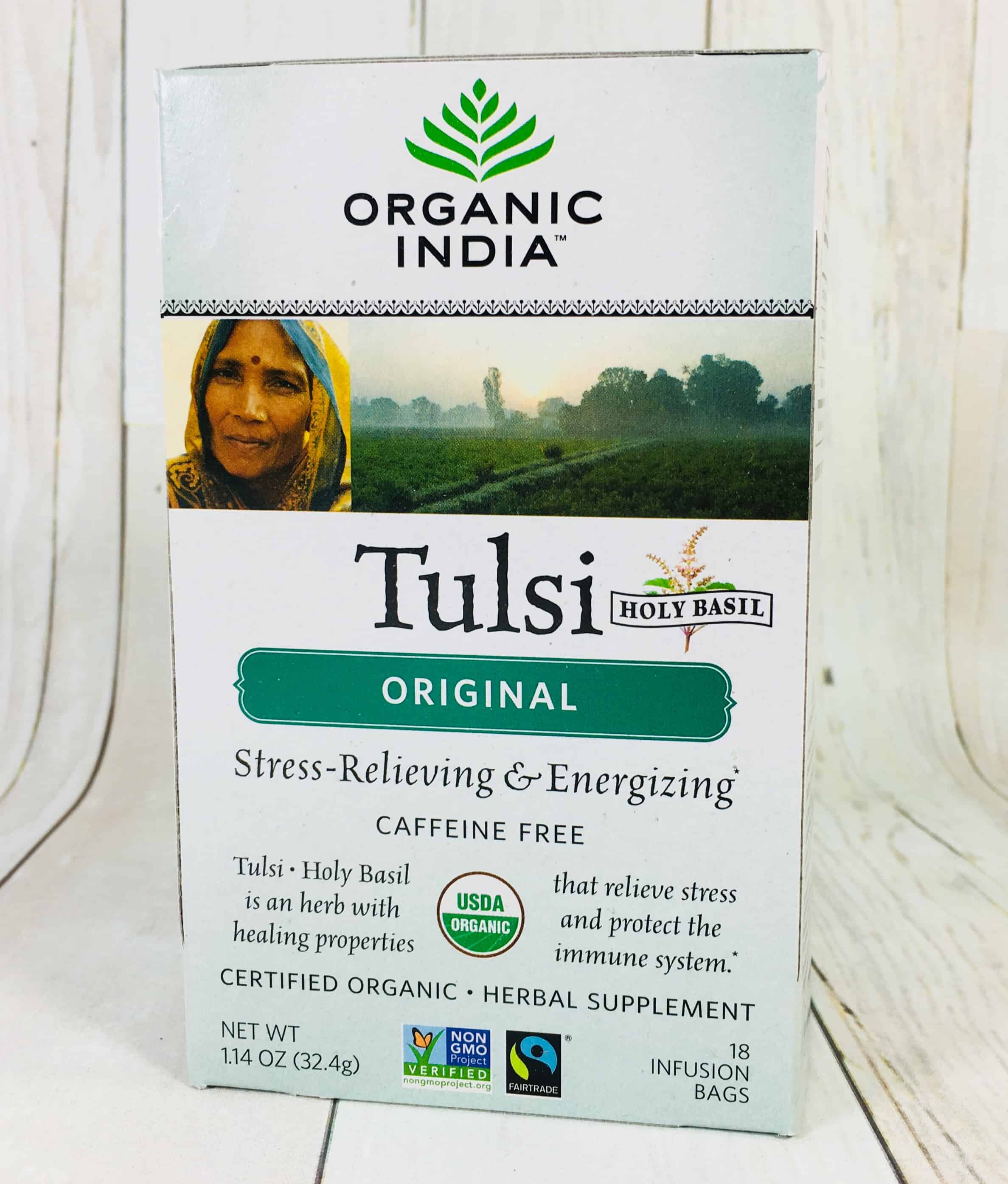 Organic India Tulsi Original ($5.99) I was perusing the tea aisle at Whole Foods yesterday and was excited to see this on the shelf!
I've tried tulsi tea before and enjoy having an herbal tea to drink in the evenings. I would say the flavor is similar to mint but with more depth. I added honey to sweeten but it wasn't bitter at all and I liked that it helped me feel calm before bed.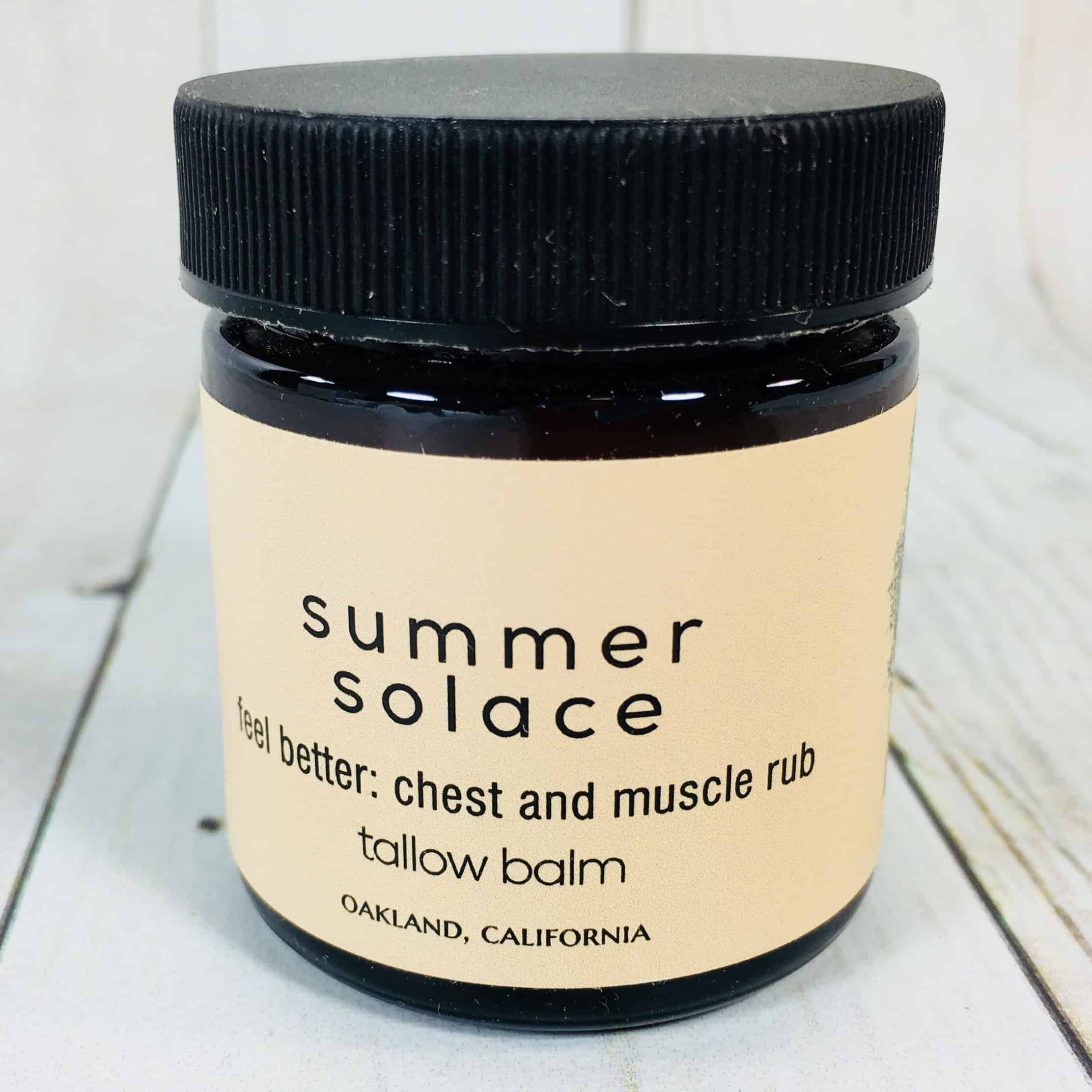 Summer Solace Feel Better: Chest And Muscle Rub Tallow Balm ($23) is made with beef fat, and may explain why my cat felt the need to lick it off of my arm! An alternative item, Dr. Bronner's Peppermint Hand & Body Lotion, was sent to those who signed up for vegan or vegetarian products.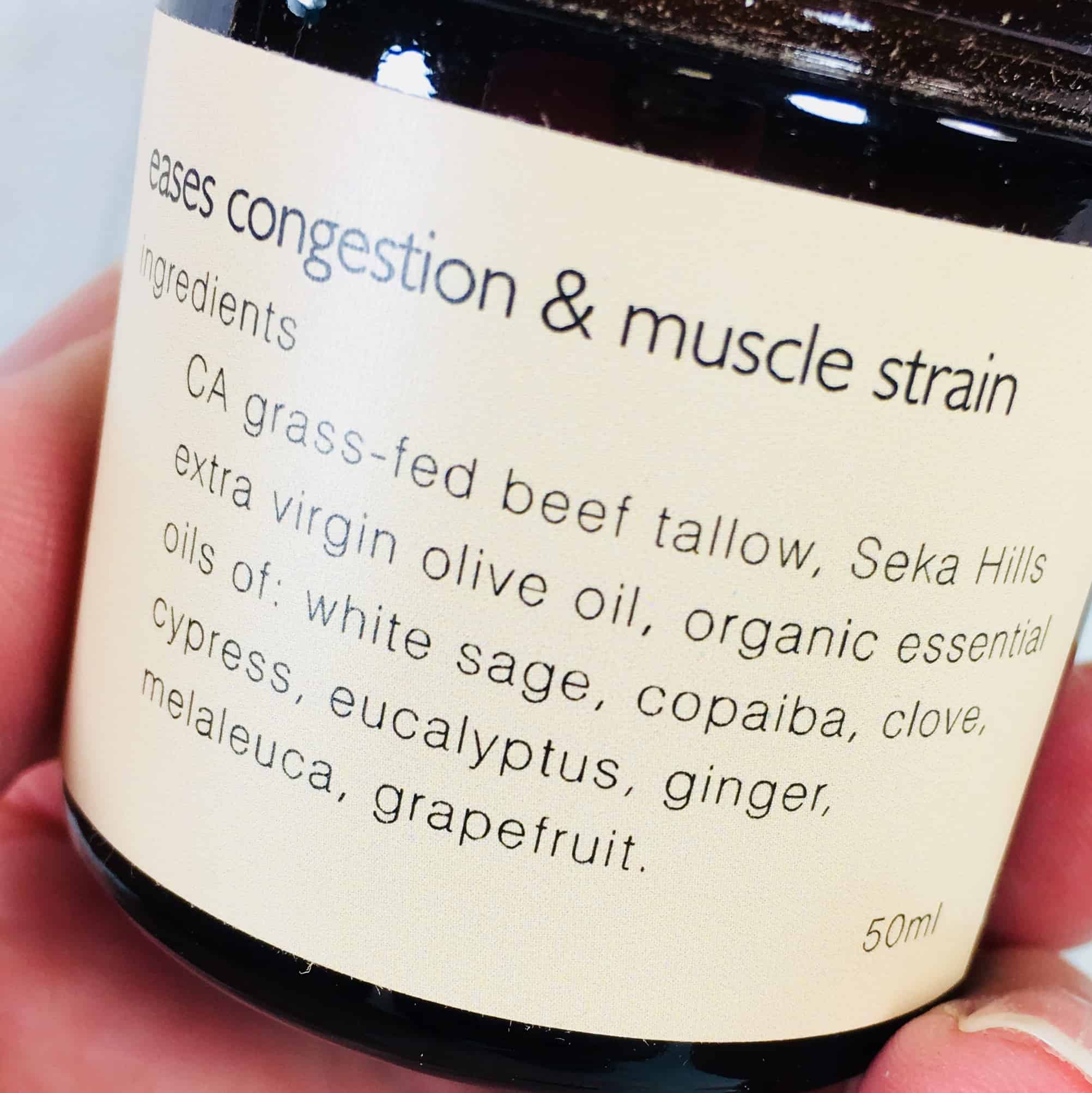 Along with the beef fat and olive oil, this product also has a blend of clove, cypress, white sage, eucalyptus, melaleuca, copaiba, ginger, and grapefruit essential oils.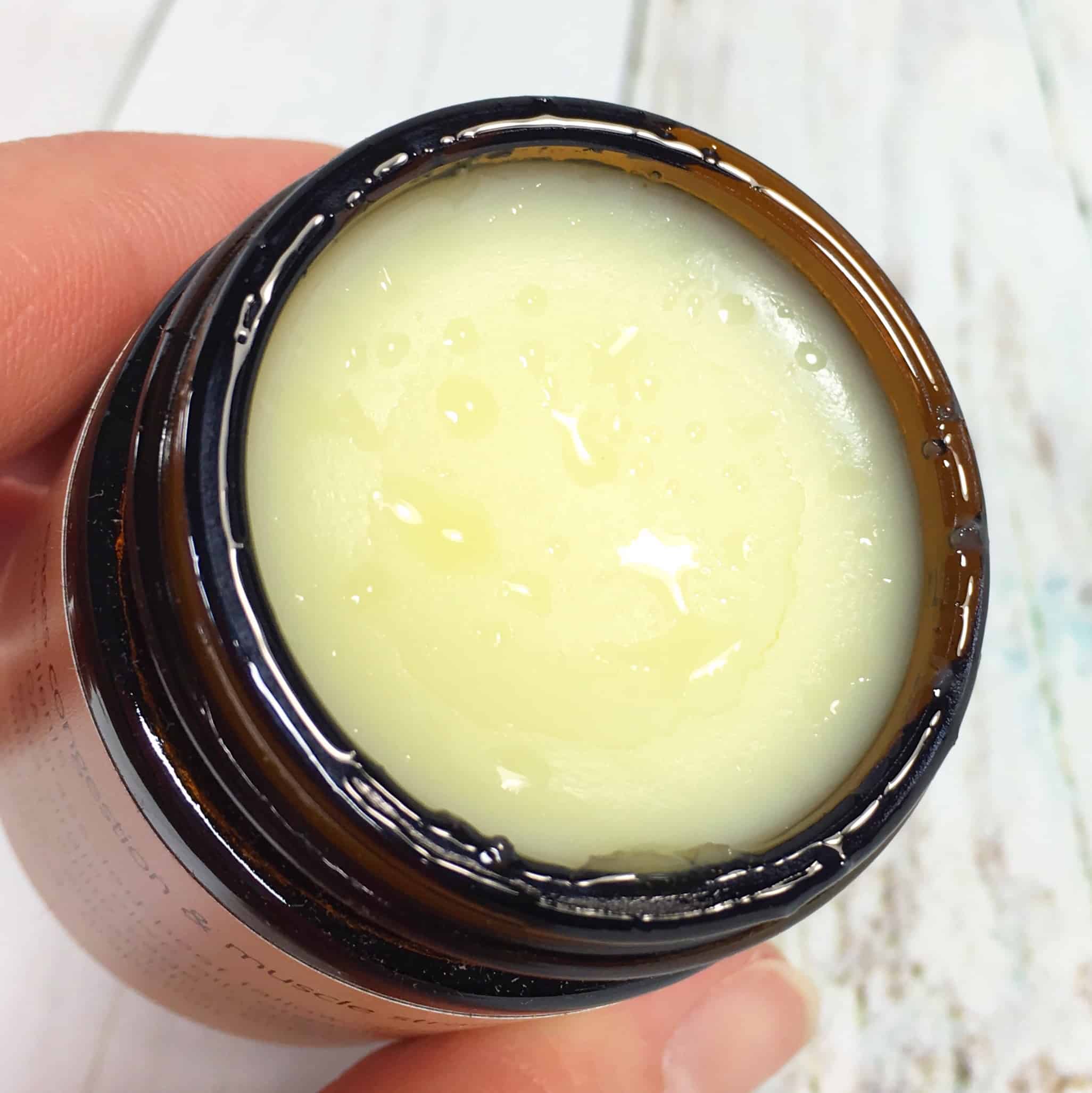 It has a pleasant scent and may help relieve congestion when applied to the chest (like vaporub) or you can rub it on sore body parts or just use it as a body butter or hand moisturizer.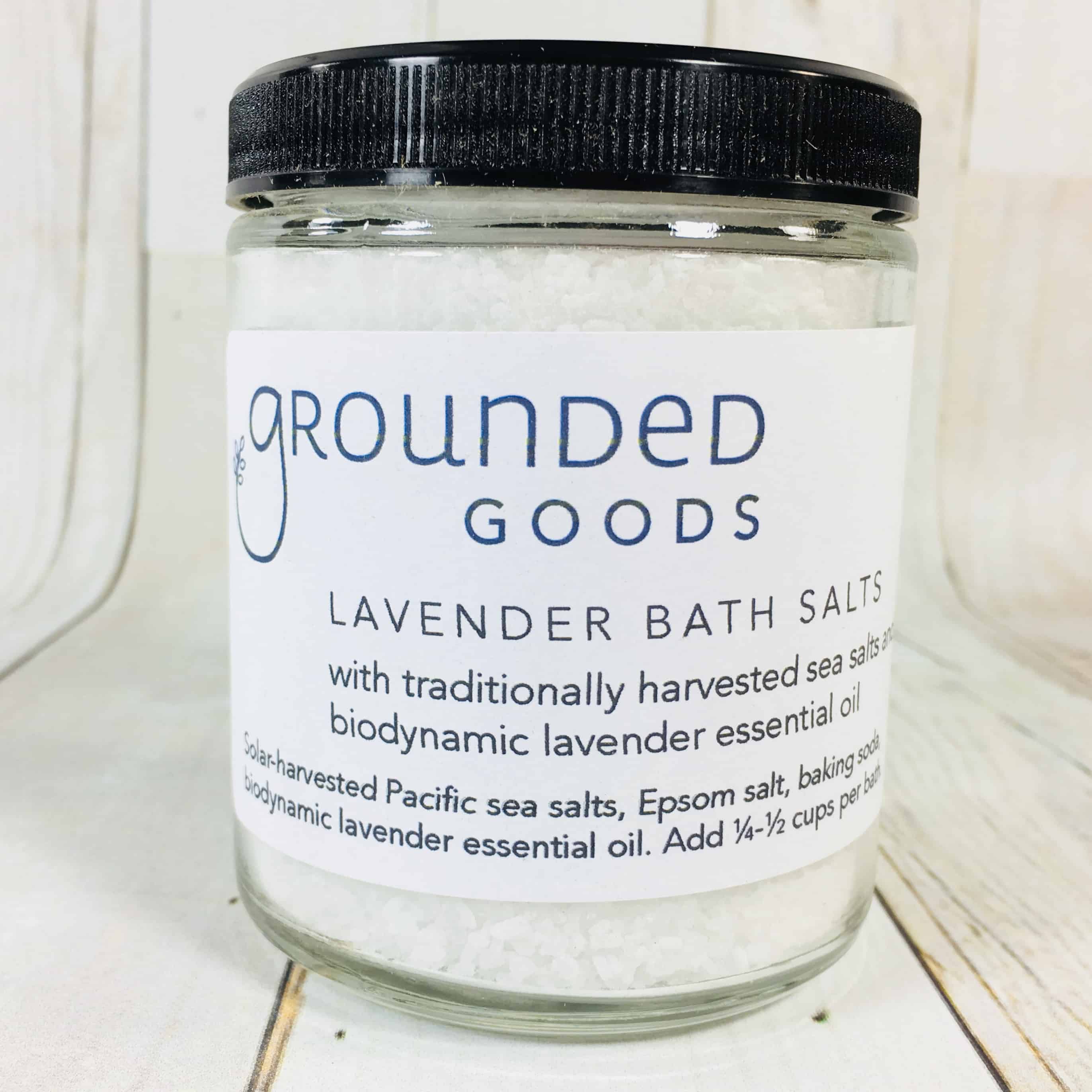 Grounded Goods Lavender Bath Salts ($15?) This was a Grounded Goods branded product but they don't offer it in their online shop, which is too bad because it smells wonderful! I gave it an estimated value based on similar high-quality bath salts.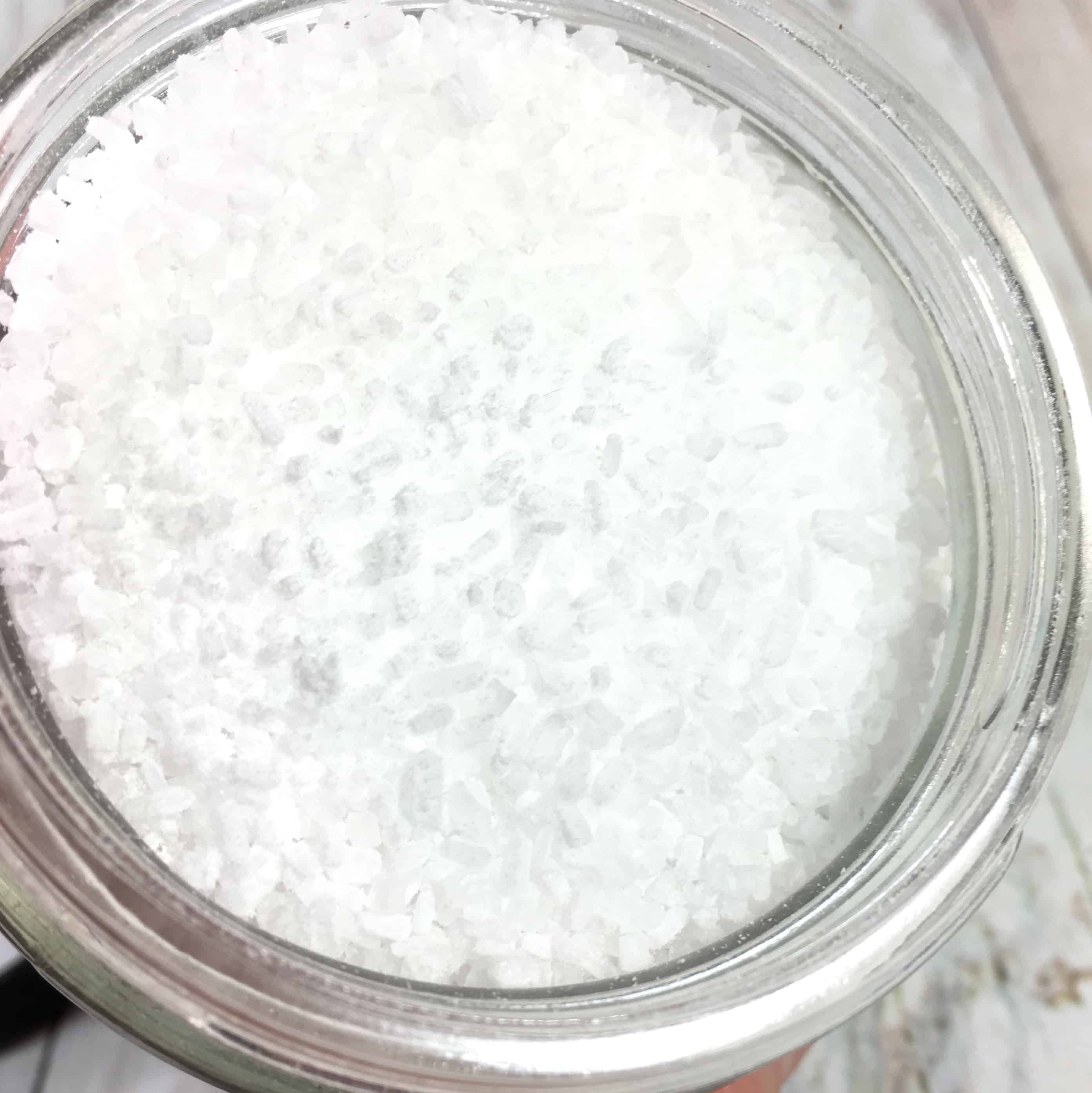 Pacific sea salt, Epsom salt, baking soda, and lavender essential oil are the only ingredients and it's a pretty good sized jar. Pour about 1/4 cup into the tub and soak your cares away. This would be especially nice before bed or if you are stressed out since lavender is known to be relaxing.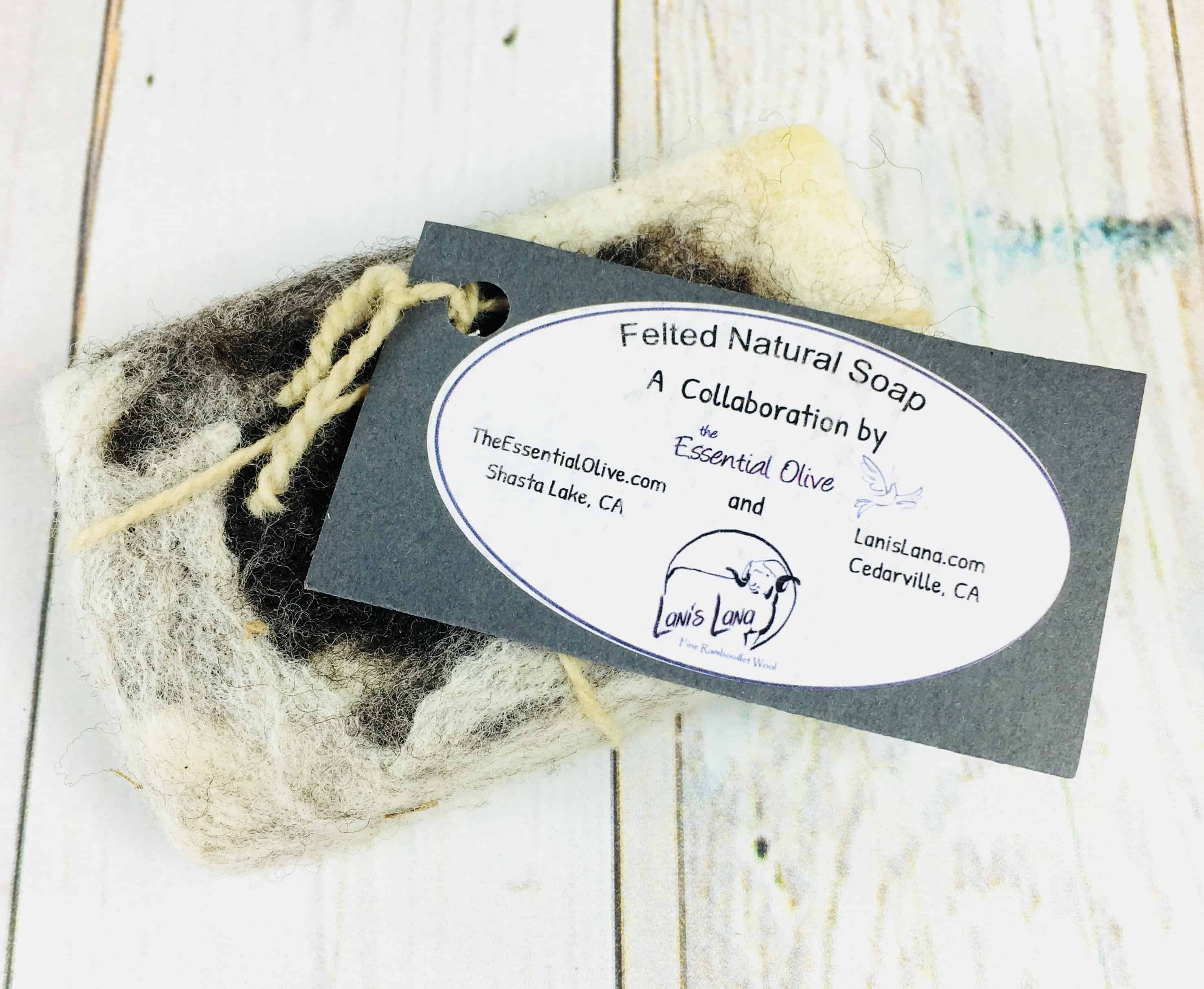 Lani's Lana Climate-Beneficial Wool Felted Natural Soap ($8) is something I've never seen before – it's like having a washcloth and soap combined!
The wool is from Lani's Lana and is from sheep who live on a regenerative farm. The soap is from The Essential Olive and is made with olive, coconut, and palm oils. You just wet it in the shower or bath and then rub it all over – the wool acts like a washcloth but is naturally antimicrobial. It lathered well but after a couple of days the wool bunched up in the middle but it worked. I still prefer to use a clean washcloth each time but you could also separate the wool from the soap and use the wool to scrub the sink.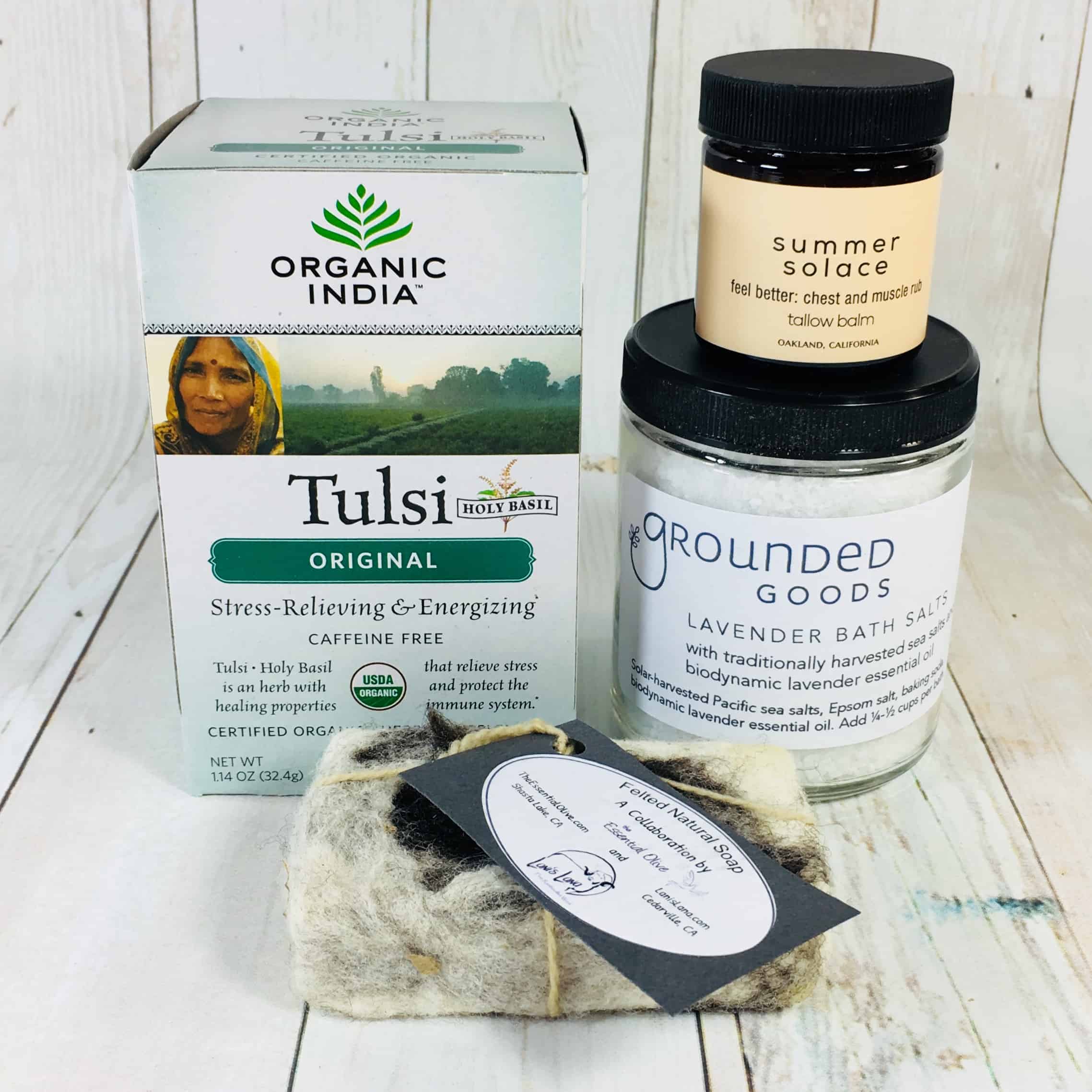 This month my Grounded Goods Box had a nice assortment of bath and body products and a lovely tea. I appreciate that they were produced using regenerative practices and I feel like they are safe for the earth and my body. My box had a value of around $50.99. The bath salts smell lovely and the soap worked really well. I am adding the balm to my first aid kit and the tea will help me relax in the evening. In other words, I will use every product and they won't go to waste!
What do you think of our Grounded Goods Box?