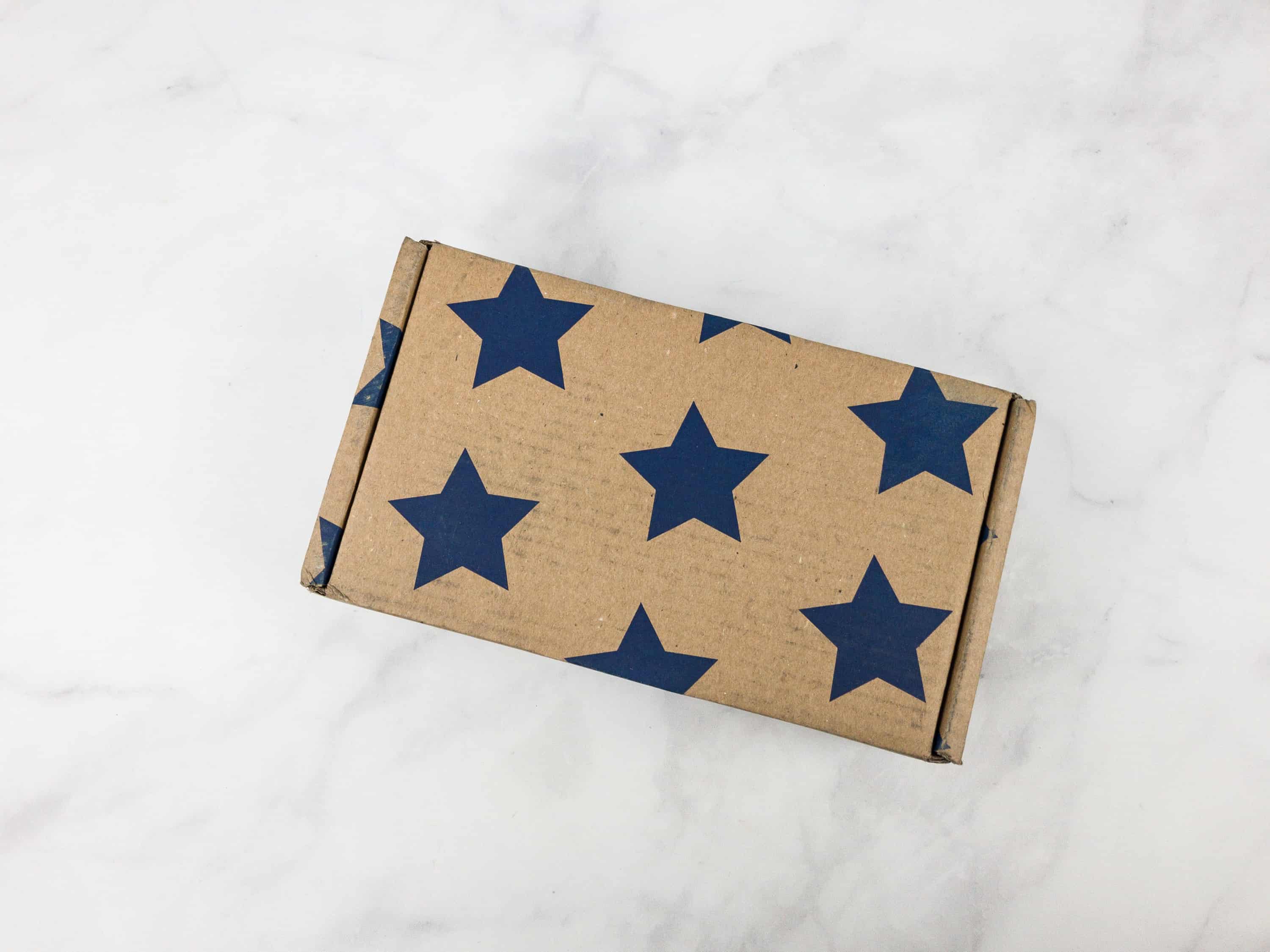 Discover The Deal Box was a one time gift box available from Good Morning America curated by Tory Johnson and the GMA Deals & Steals team to bring you new and exciting products. The March box promised 10 full size no-sample size products.
This box was $36.99 including free shipping.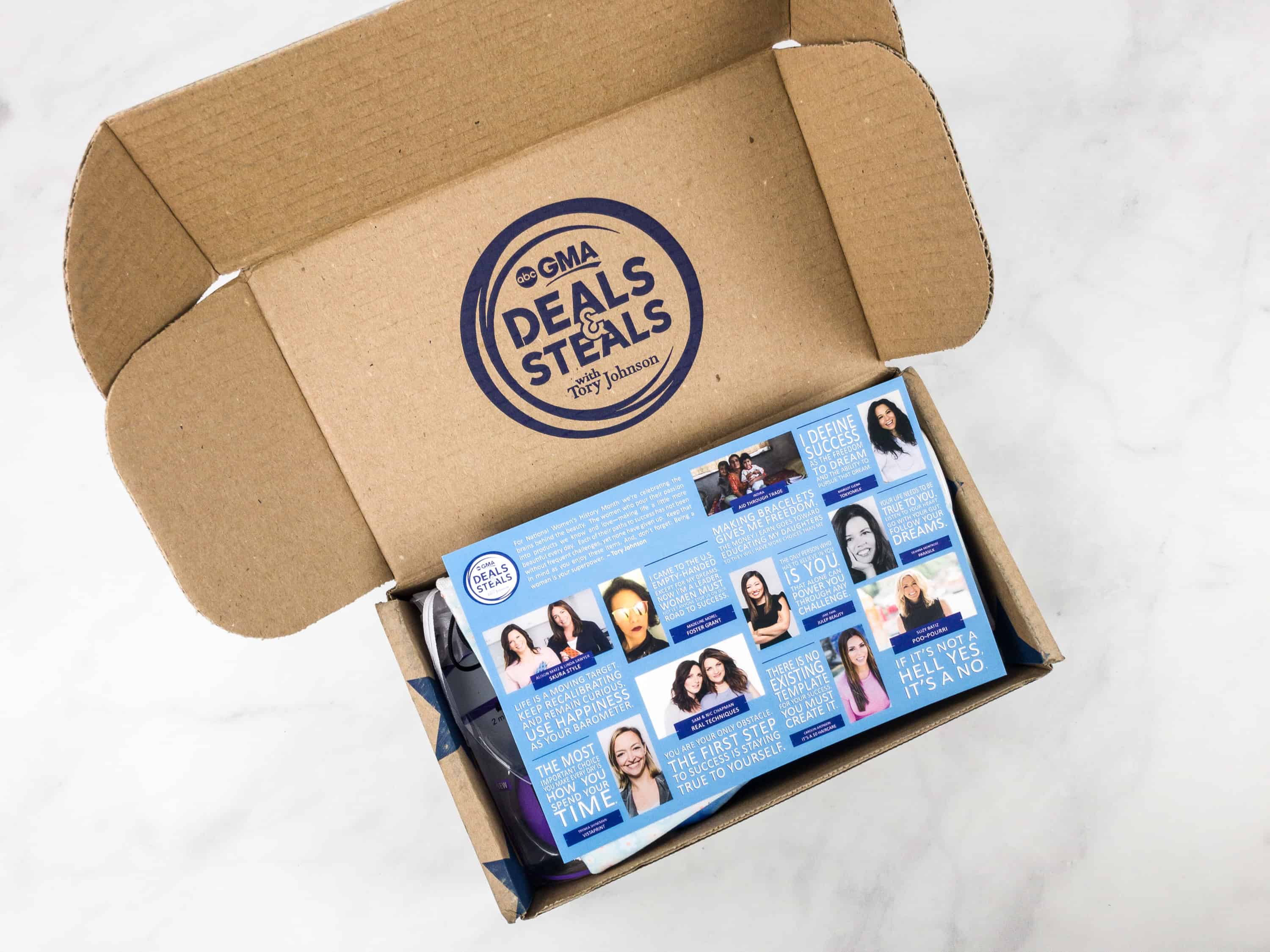 Throughout the year, Tory Johnson and her dedicated team attend trade shows, review pitches, test products, research brands and listen to viewer feedback to assemble an impressive line-up of weekly GMA Deals & Steals with one clear goal: to save you money on great stuff. Trying new products is often singled out as a most exciting part of the behind-the-scenes action. This box is designed to give you the same joy of trying new things and discovering your favorites.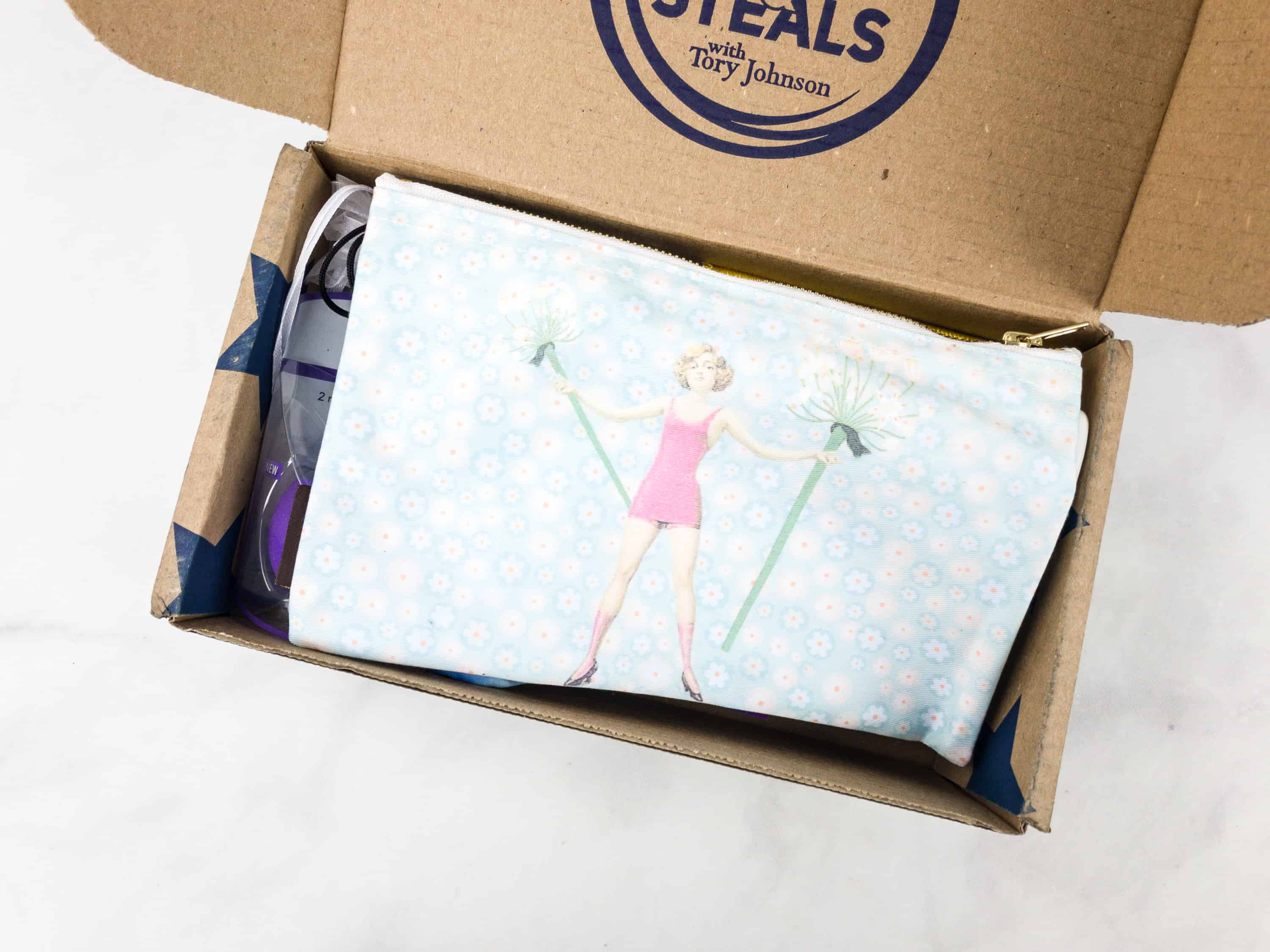 So excited to see what else is underneath!
The information card features the brains behind the beauty, in celebration of the National Women's History Month!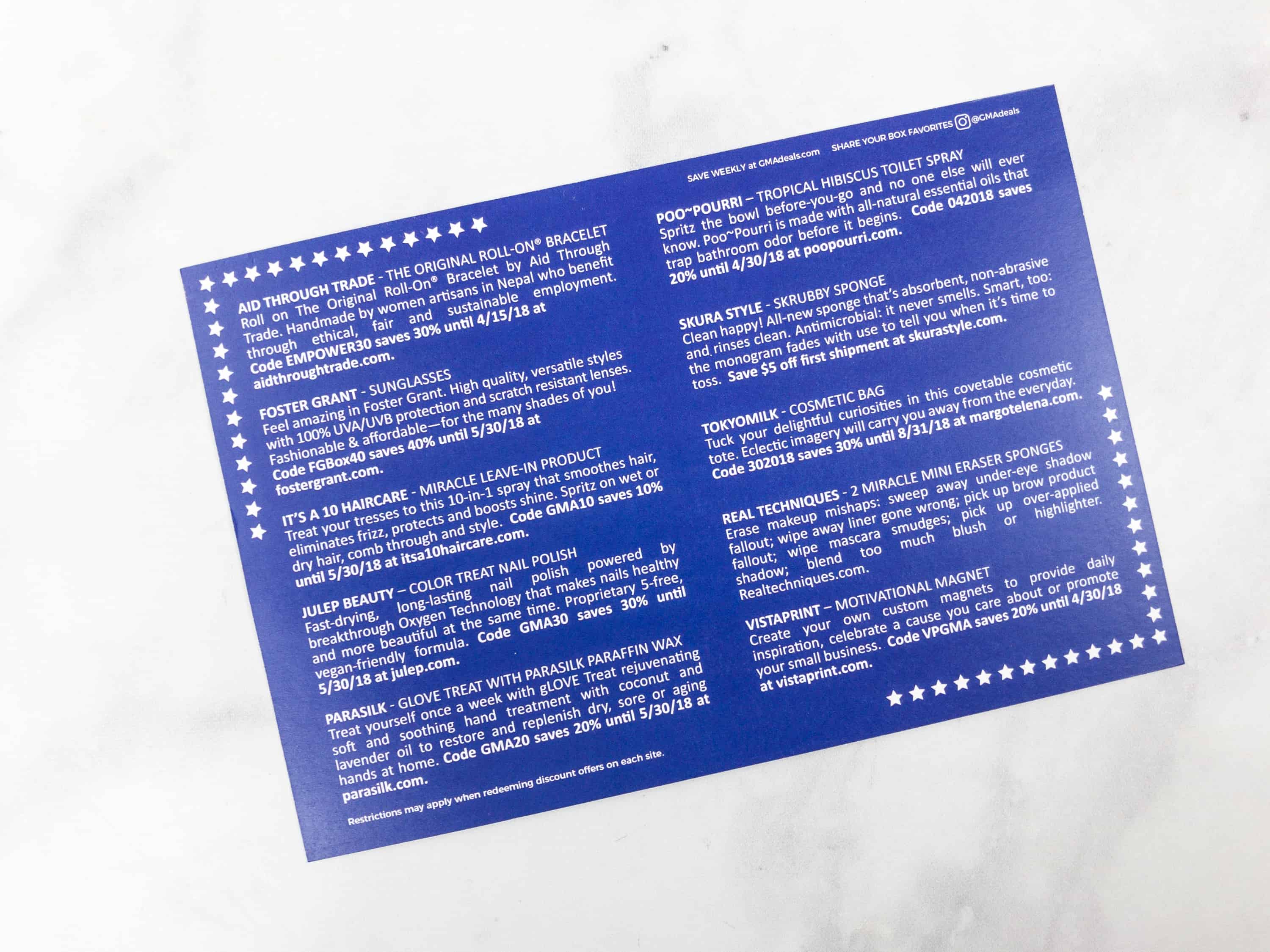 This information card comes with the item list plus a short description of each.
Everything in my box!
Tokyo Milk Cosmetic Bag ($11.77) The cosmetic bag features a classic image of a woman holding some dandelions. This appeared in the first Margot Elena box as an exclusive, so it made me scratch my head a bit. I liked it the first time! I'll use this one to wrap a gift.
Poo Pourri Before You Go Toilet Spray ($7.66) This toilet spray creates a barrier that traps the smell under the toilet water surface. You just have to spritz it 3-5 times into the toilet bowl, onto the water's surface.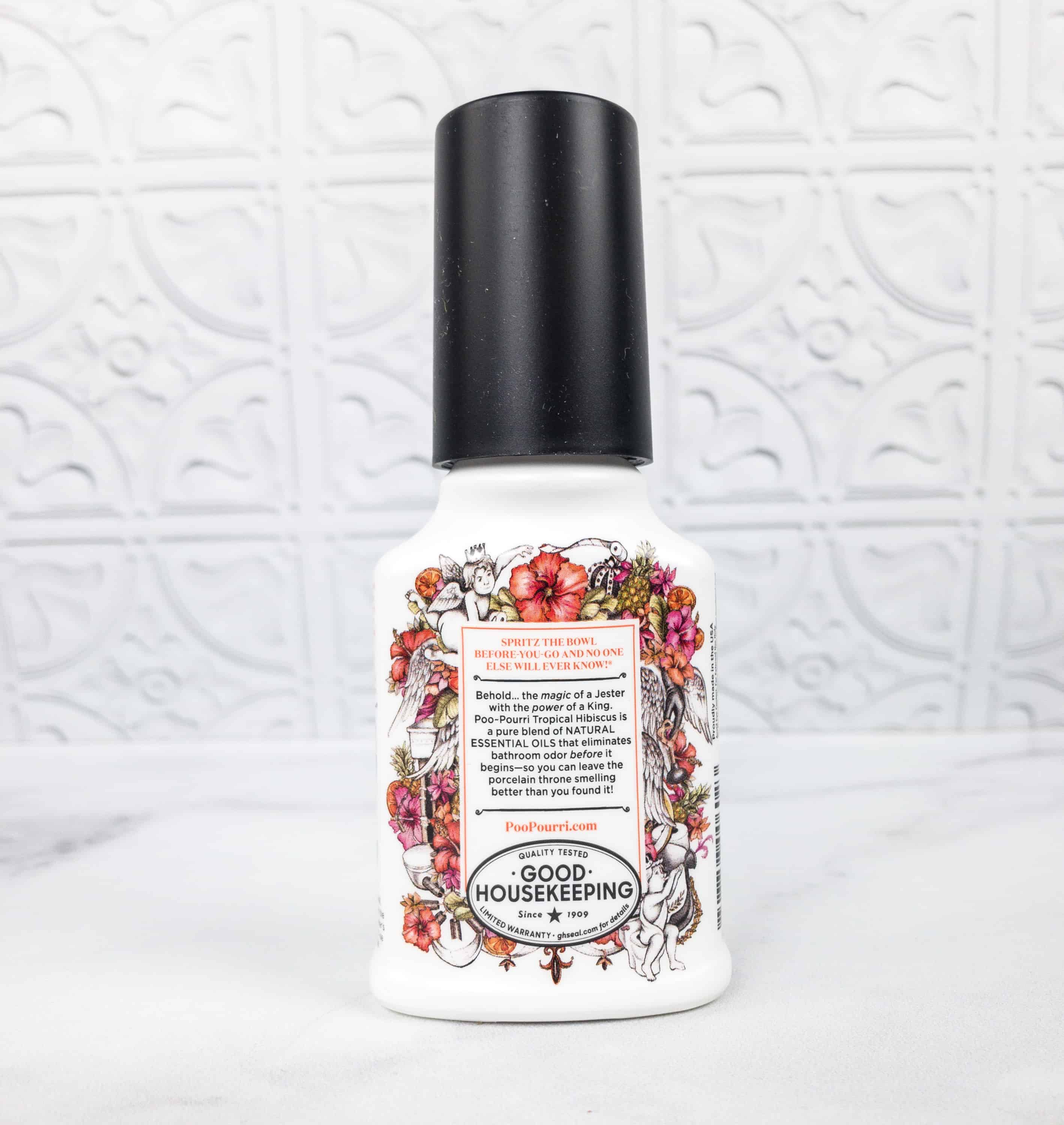 This spray has a refreshing blend of hibiscus, apricot, and citrus natural essential oils. I love it, but I also wouldn't exactly call it a full size – it's more like a half/travel size.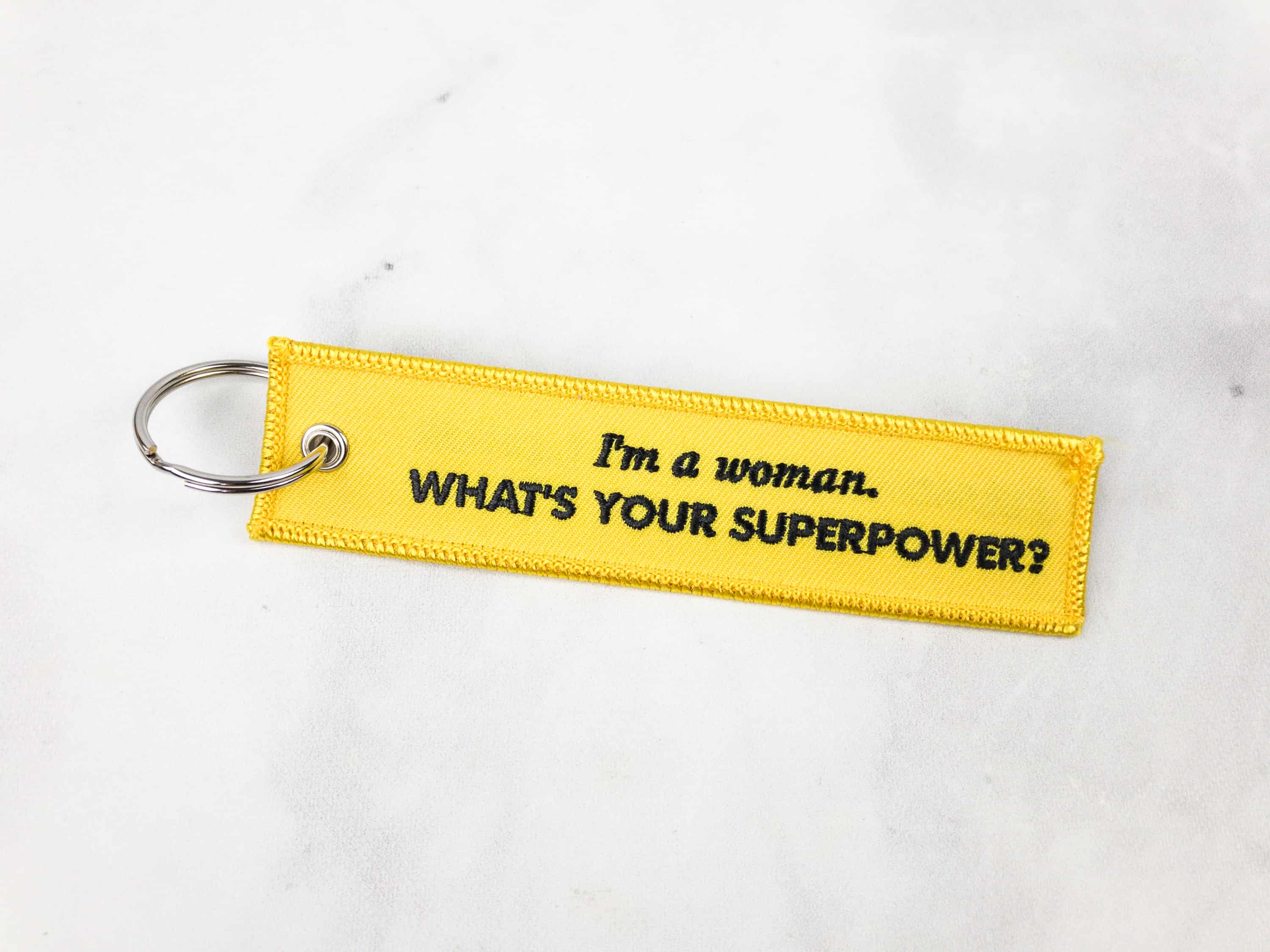 Keychain. The keychain pays tribute to all the super women out there!
Vistaprint Motivational Magnet ($1.50) I like the motivational quote on this magnet:
Make today better than yesterday.
Skura Style Skrubby Sponge ($12) It's an all-around kitchen sponge!
Of course, this product was founded by two women! The story of how it happened is quite interesting:
We believe the kitchen is the happiest part of the home, so every square inch of it should bring a smile to your face. We couldn't understand why the kitchen sponge hadn't kept pace and wasn't as well designed as the kitchen it lives in. Even garbage cans can be pretty!  So our quest began to create a sponge that didn't make us cringe—one that looks amazing, performs like a charm, and is easy to buy and replace. After all, cleaning should be beautiful.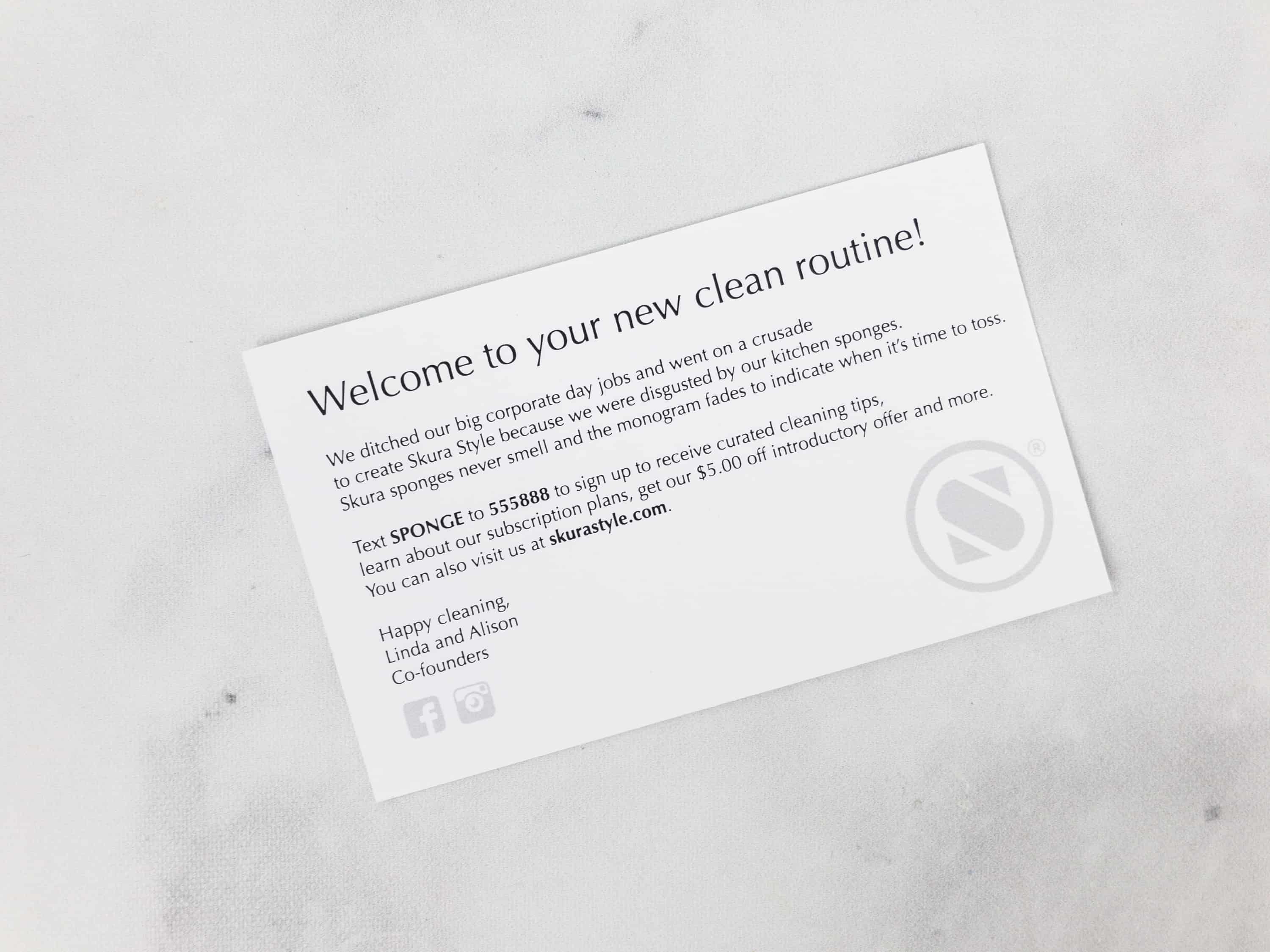 The sponge came with a card. It contains information on how you can register to receive curated cleaning tips via mobile. It also says that Skura offers a subscription plan!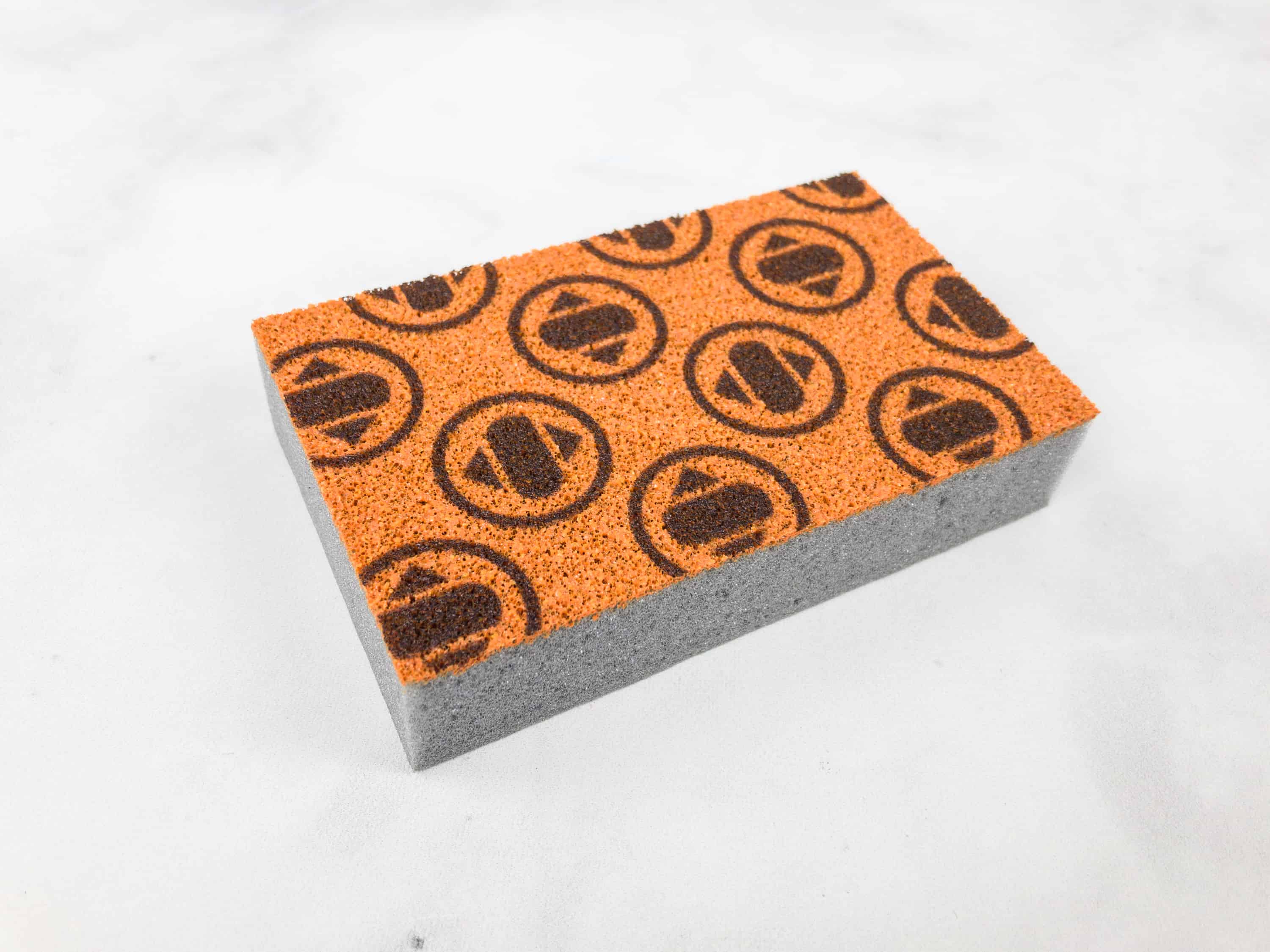 The sponge features a monogram that can be used as an indicator for when you need to change or replace it. Such a dependable cleaning aid!
We haven't used it for a long time yet, but it does the job and it doesn't smell nor look bad!
It's A 10 Miss America Miracle Leave-In Product ($12.23) Miss America and It's A 10 collaborated for this leave-in hair treatment that comes in an easy-to-use spray bottle. The formula helps eliminate frizz, enhances your hair's natural body, and restores shine. It contains sunflower seed and green tea leaf extract plus silk amino acids that bring out your hair's natural luster and shine. It also makes hair stronger and healthier, and gives it a soft bounce! As far as I can tell the only difference from the normal product is the branding.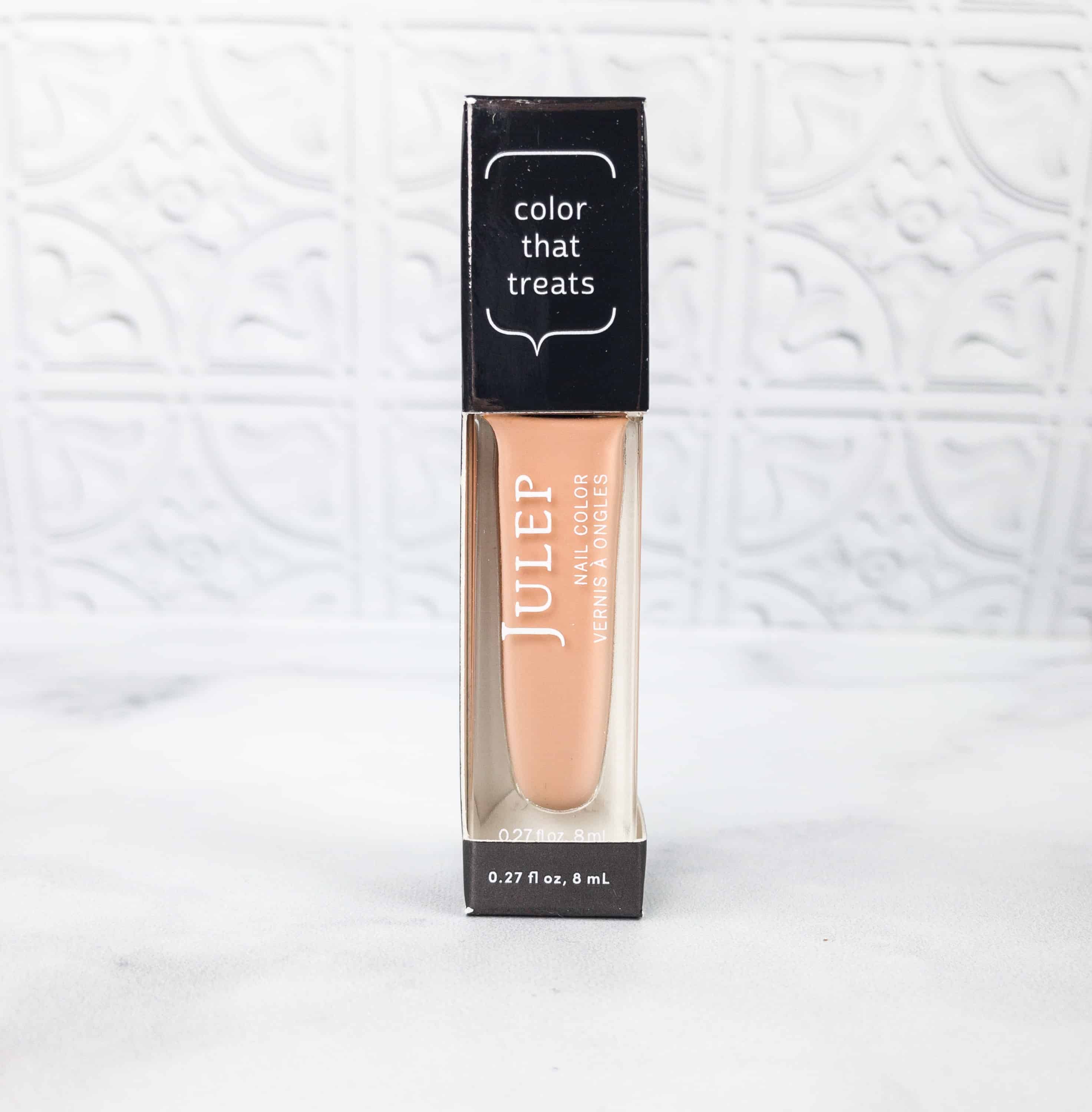 Julep Nail Color In Kelsey ($14) They also included a nail polish brand, and it's from Julep!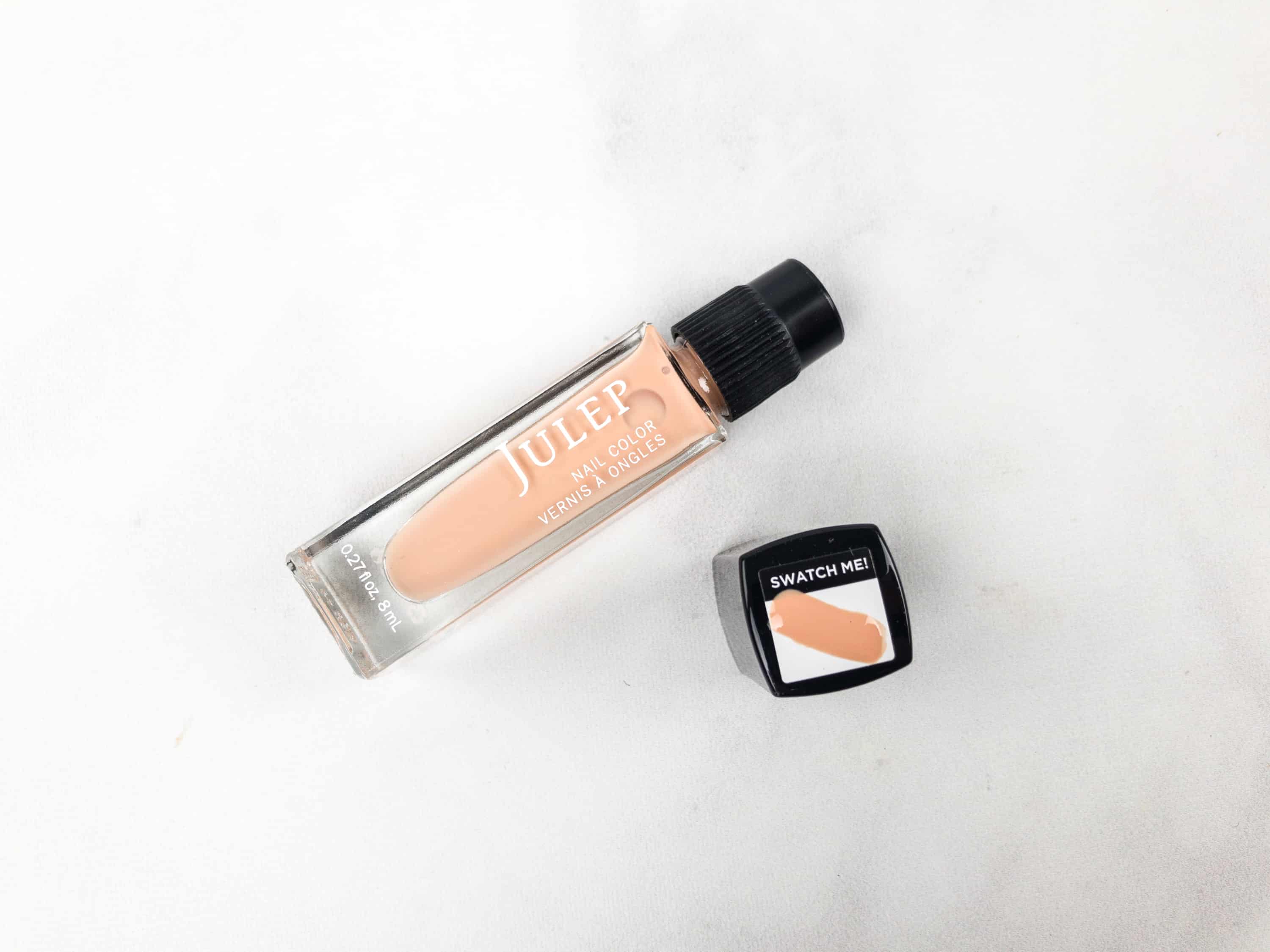 I love Julep nail polishes because they have great coverage, plus they're made with a vegan friendly formula.
Kelsey is a powder peach crème nail polish with Oxygen Technology. It's the perfect neutral shade for my nails!
Foster Grant Sunglasses ($20) Getting sunglasses from subscription boxes makes me feel summer-ready! This one from Foster Grant looks chic!
The frame and the temples are thin and lightweight.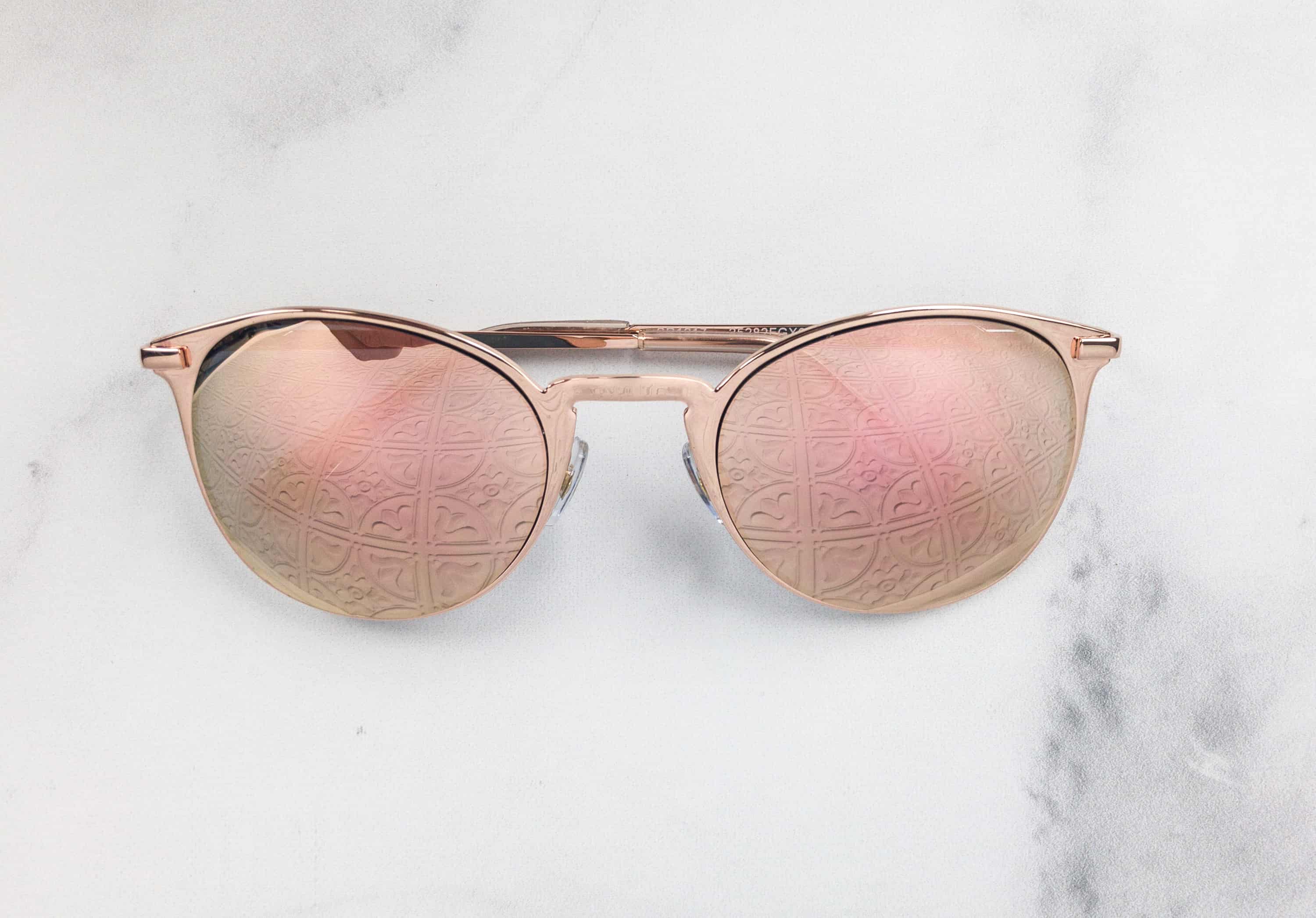 The light gold body complements the red mirrored lenses well!
It also comes with a pouch for safekeeping.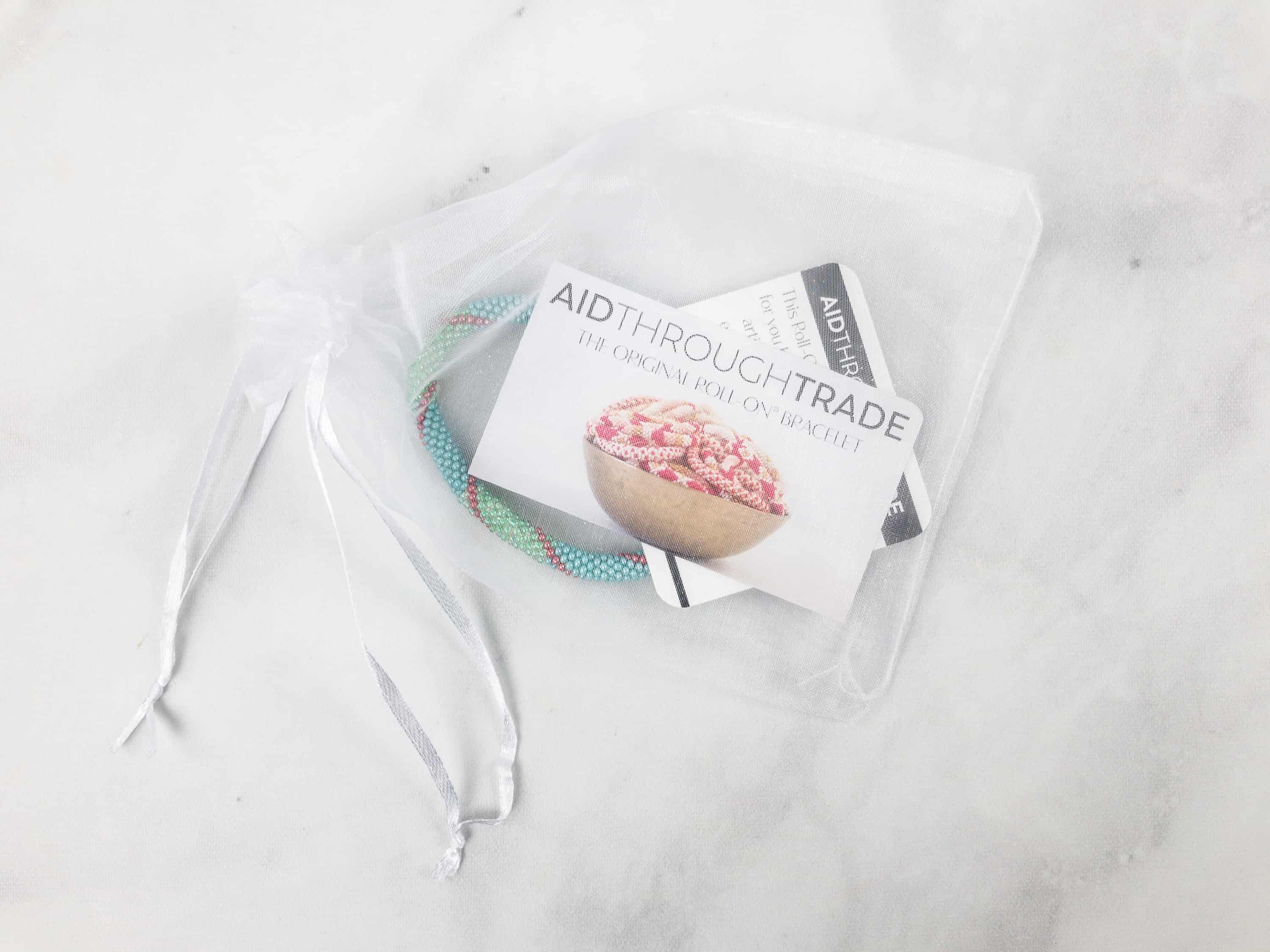 Aid Through Trade The Original Roll-On Bracelet ($15) It may not be a stretchy bracelet or one that comes with snaps, but it "rolls on" and wearing it won't be as hard.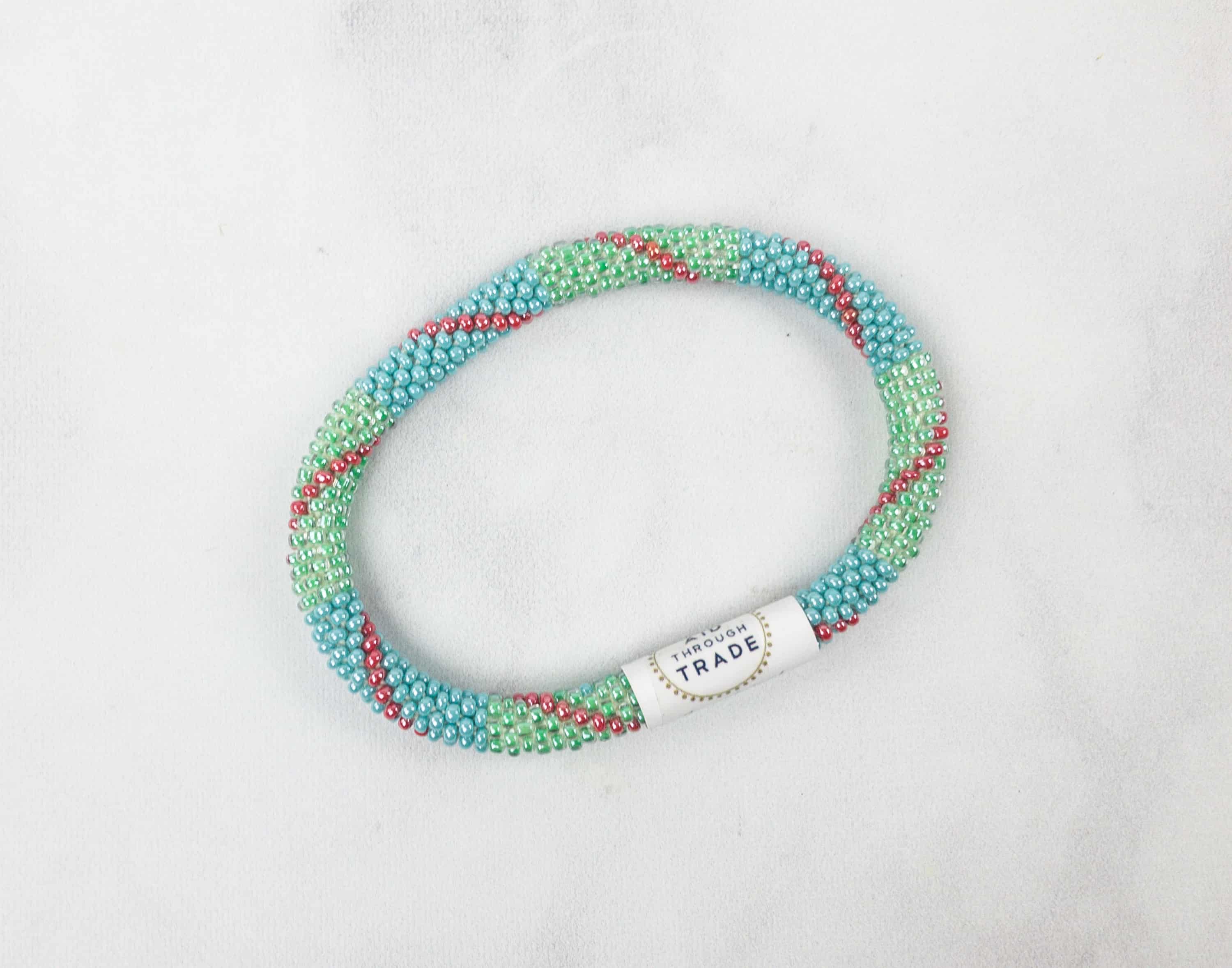 I love the bead color combinations that made a beautiful pattern!
It looks good on my wrist! I am so happy that it isn't like most bracelets that easily slips out when worn.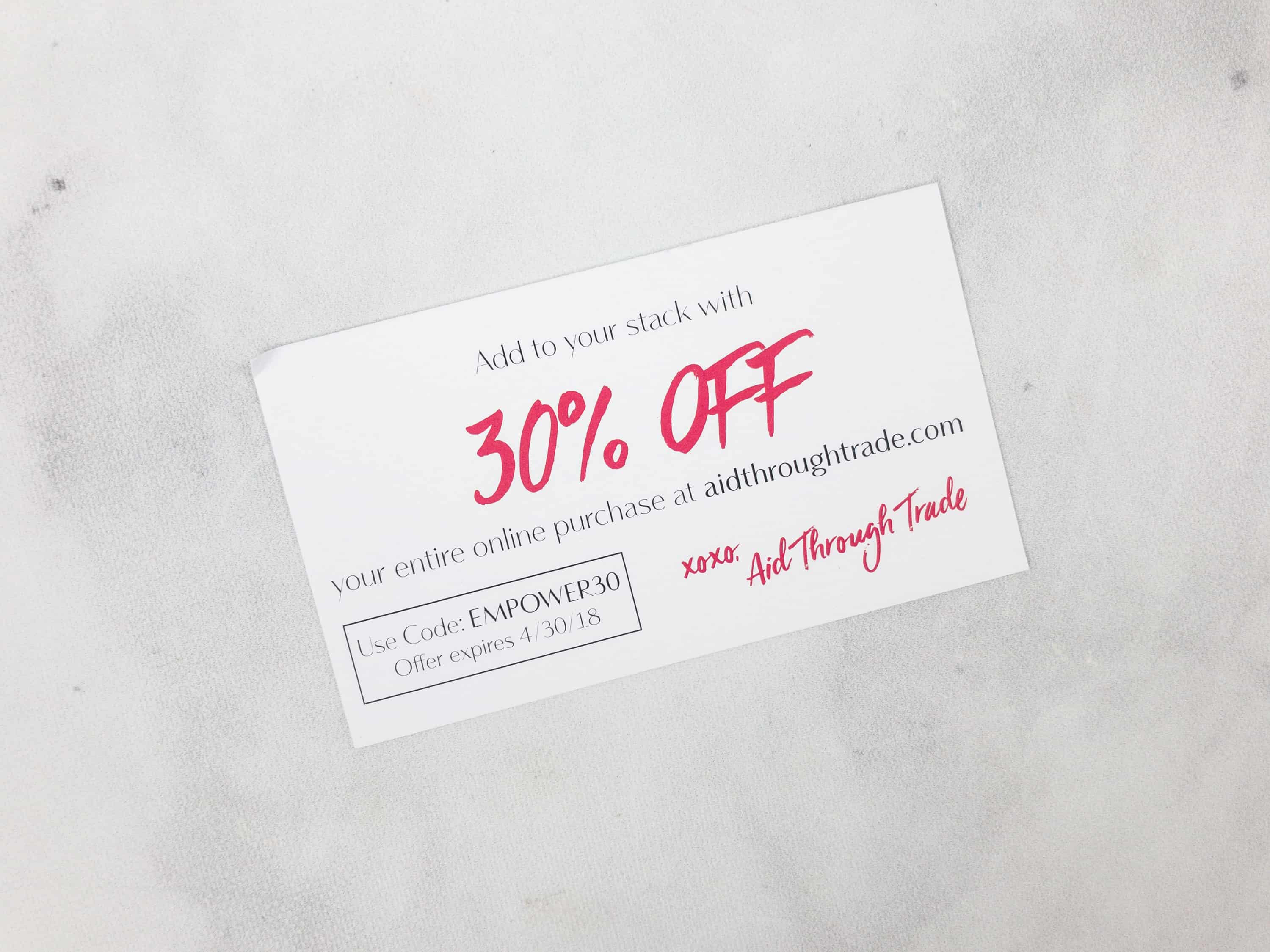 Also included is a 30% off coupon code you can use for your entire purchase on Aid Through Trade online store.
Real Techniques 2 Miracle Mini Eraser Sponges ($5.79) Latex-free sponges that are great for removing or erasing makeup mistakes!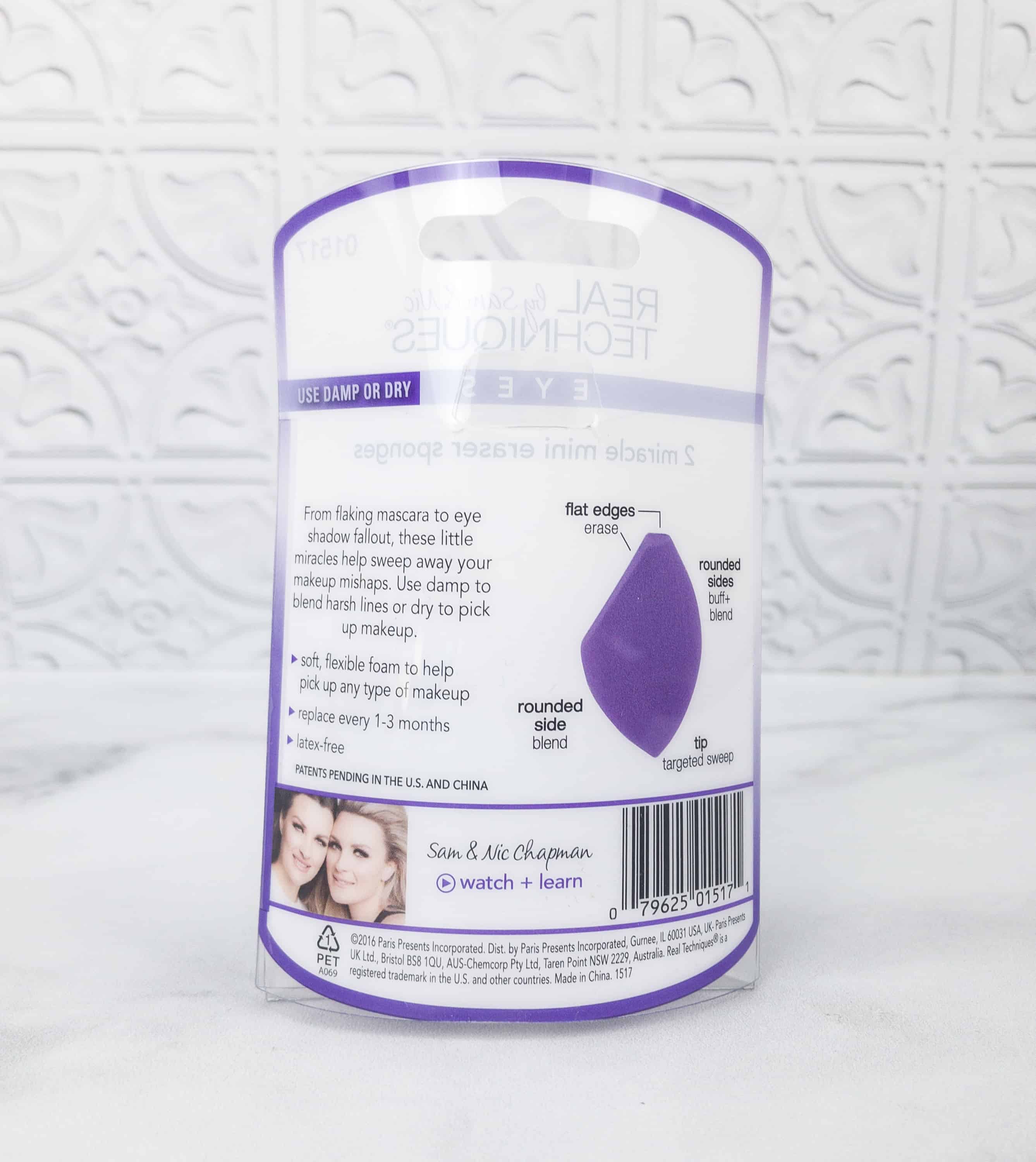 Different parts of the sponge each have their own purpose and task: the rounded sides are used to blend and buff, the flat edges to erase, and the tip for targeted sweeps!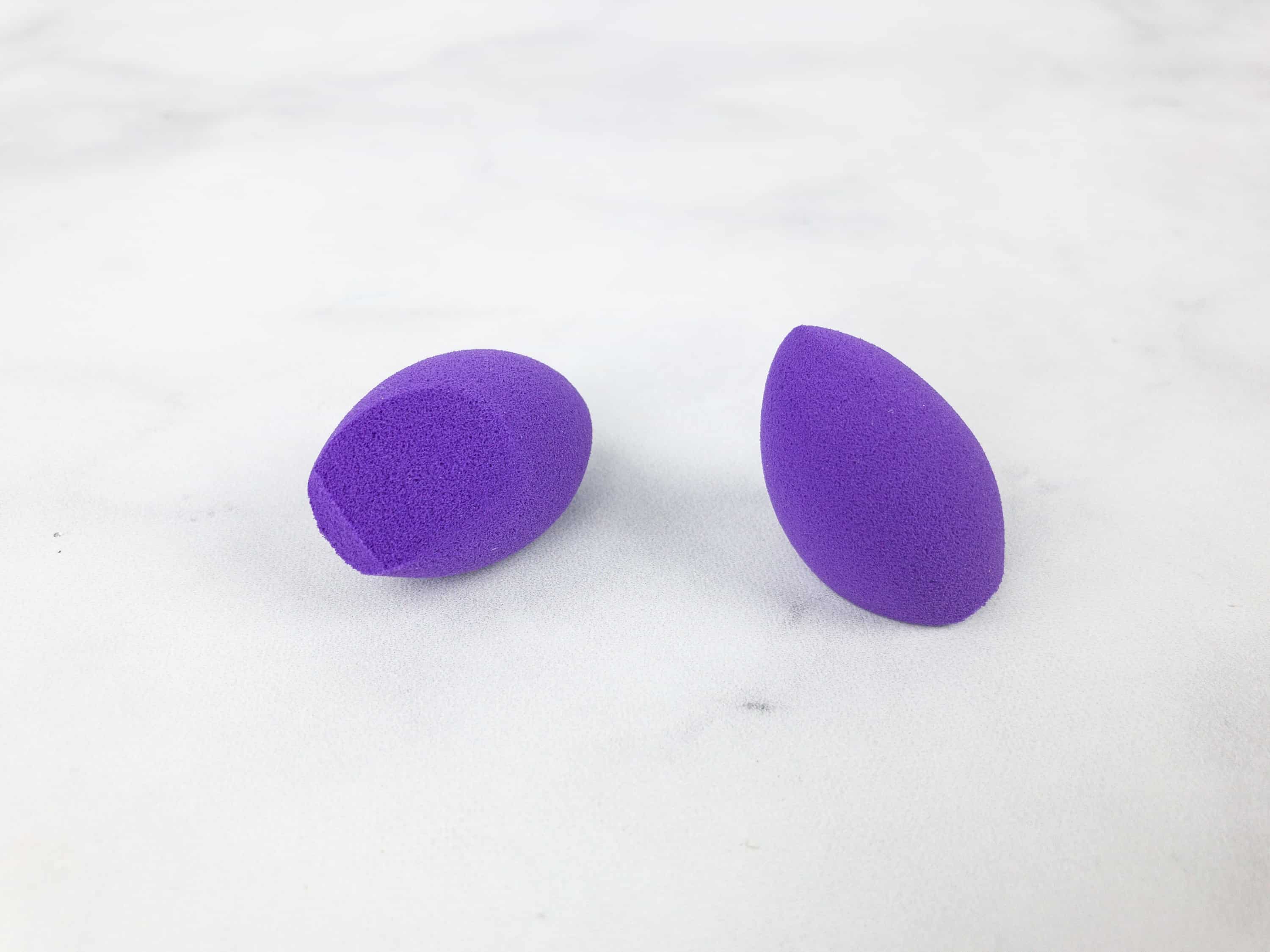 You can use them damp to blend harsh lines, or dry to correct and pickup makeup!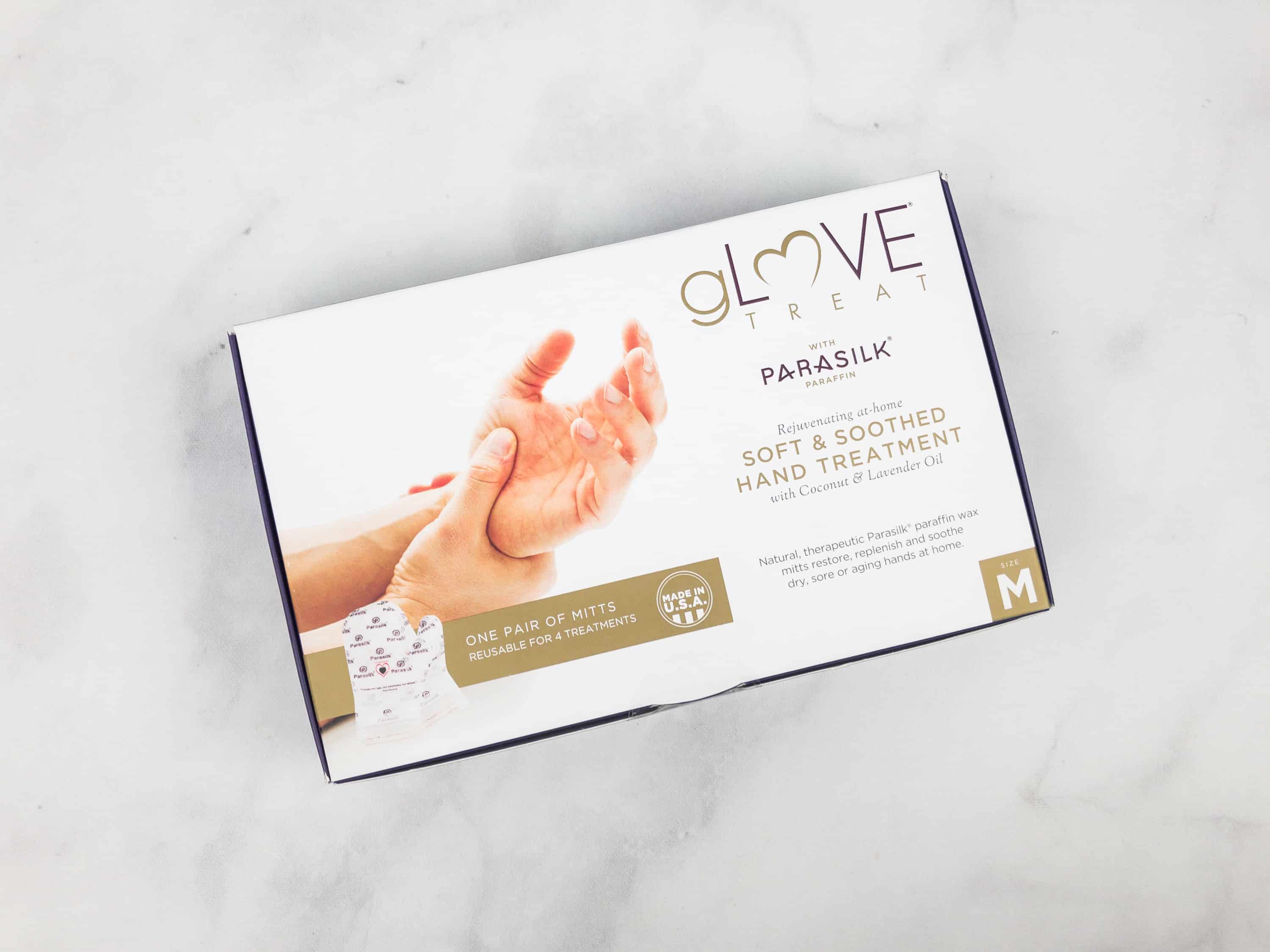 Parasilk Glove Treat With Parasilk Paraffin Wax ($29.95) These gloves contain paraffin that treats sore muscles and joints. It also softens, rejuvenates, and moisturizes dry and rough hands.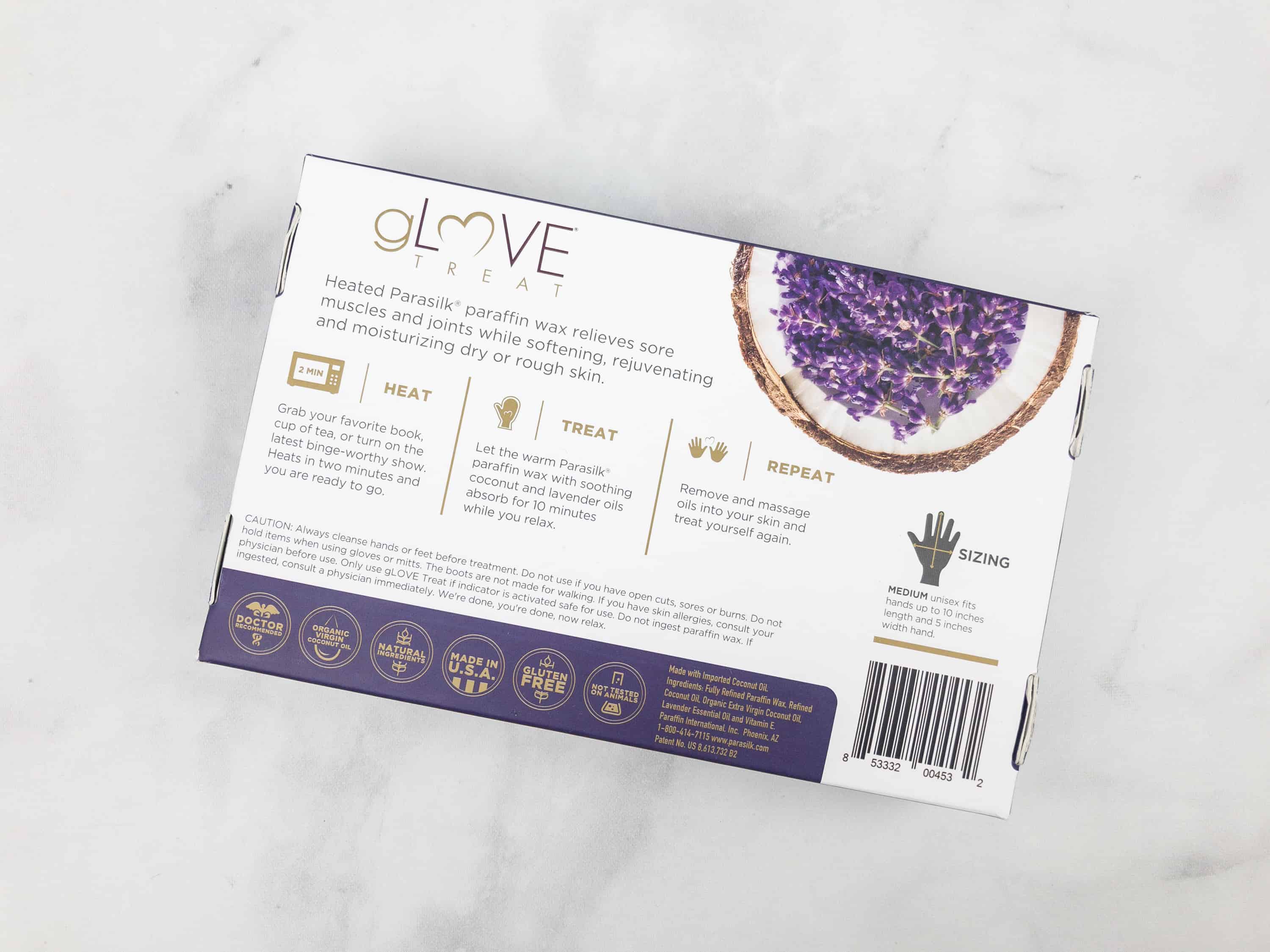 It contains coconut oil, fully refined paraffin wax, organic extra virgin coconut oil, lavender essential oil, and vitamin E.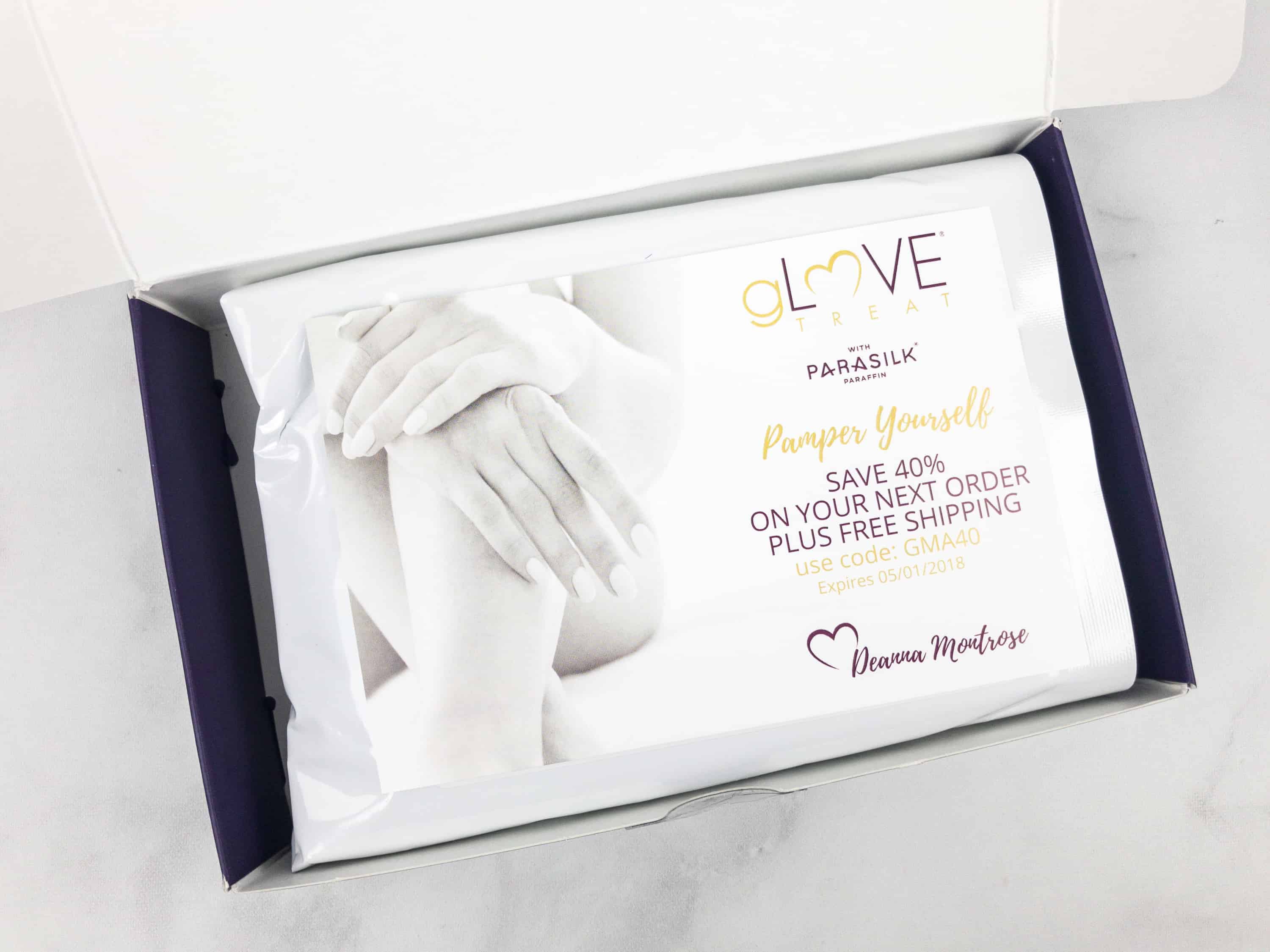 Also included is a coupon code you can use to get free shipping and 40% off your next order on Glove Treat online shop!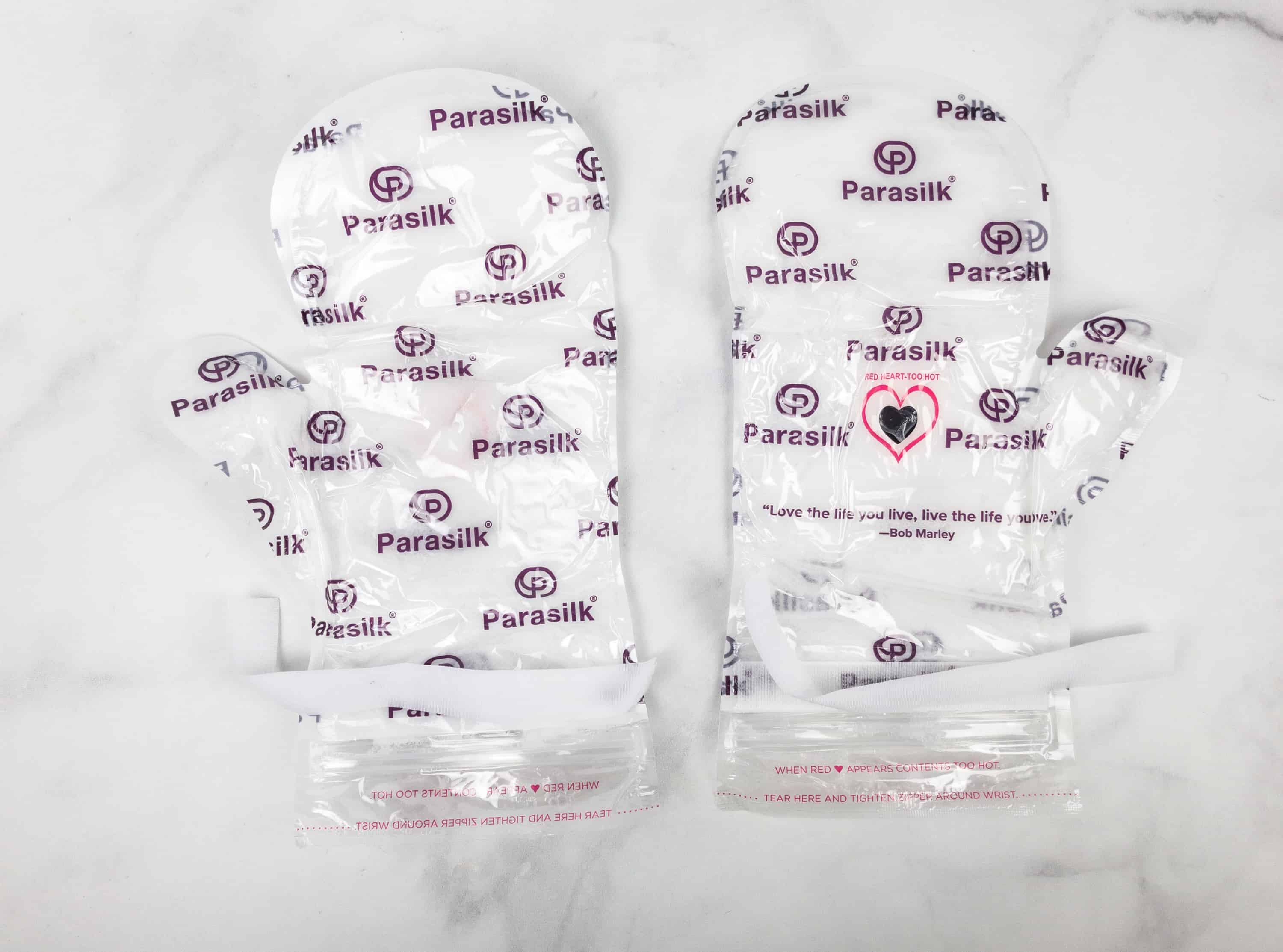 It's a one-size fits all pair of treatment gloves!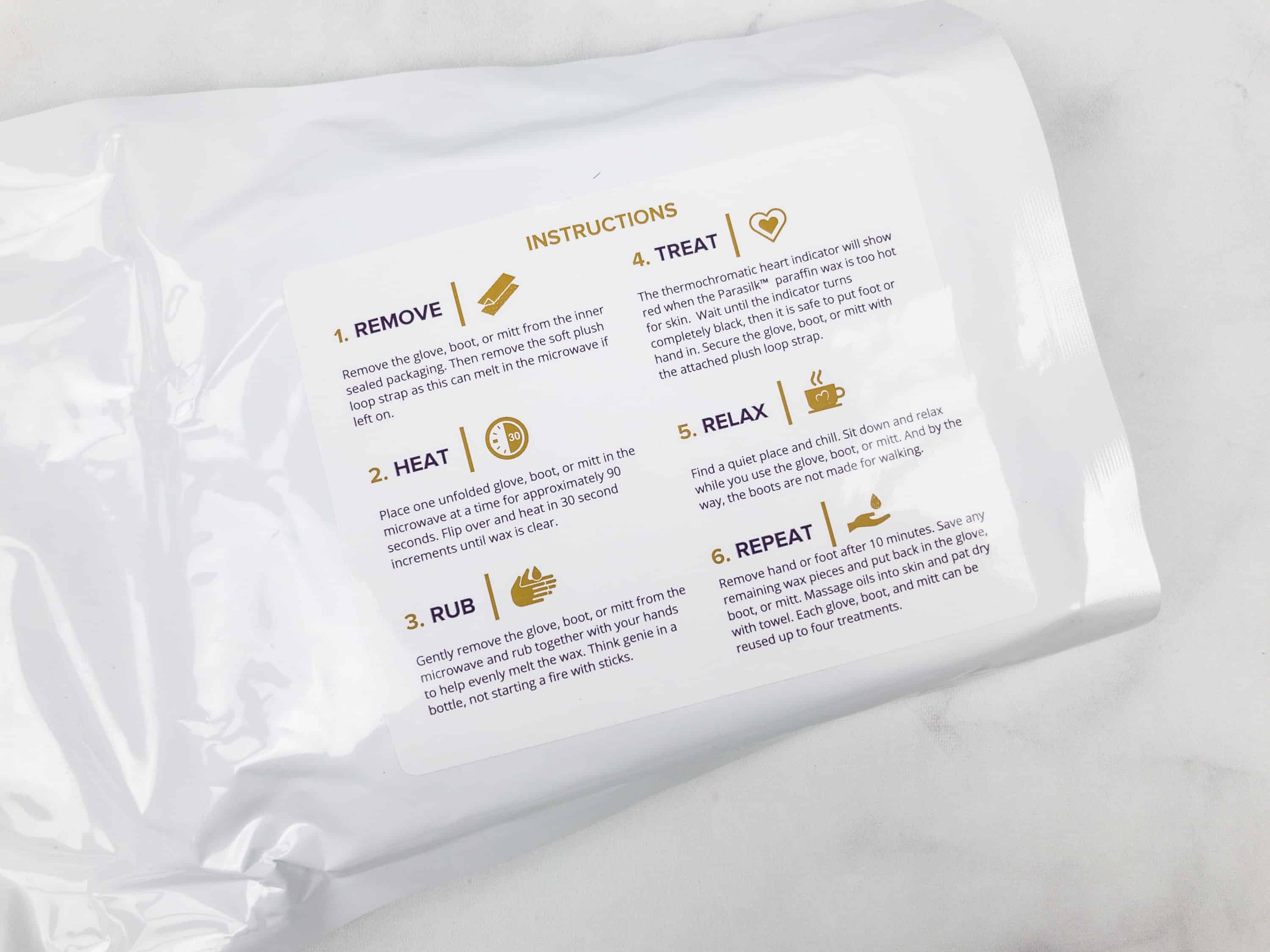 These are reusable up to four times. You just have to place it in your microwave and then apply.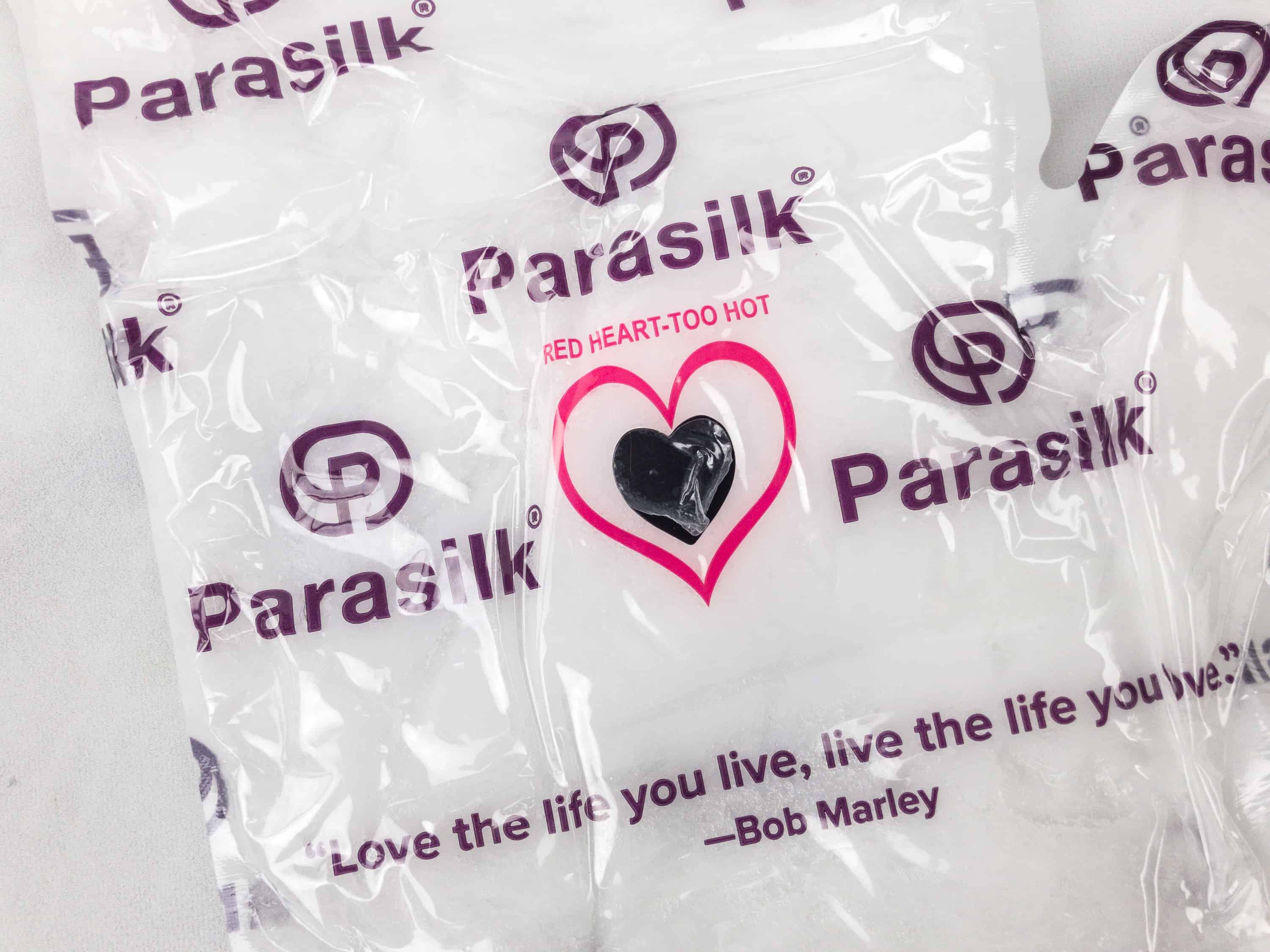 There's also an indicator if the item is too hot. The gloves feature a Bob Marley quote:
Love the life you live, live the life you love.
My husband actually stole this hero item – I don't mind though, because he has the worst calluses.
This GMA Discover the Deal was a little all over the place. In this box, they included cosmetics, skin care products, accessories, and other lifestyle must-haves. Some of them were awesome (hello Glove Treat! and Skura sponge!), some were handy replenishments. I particularly liked the inclusion of the Aid Through Trade bracelet. It wasn't my favorite box ever, but I felt like I got my money's worth out of it!
How did you like Discover The Deal Box?