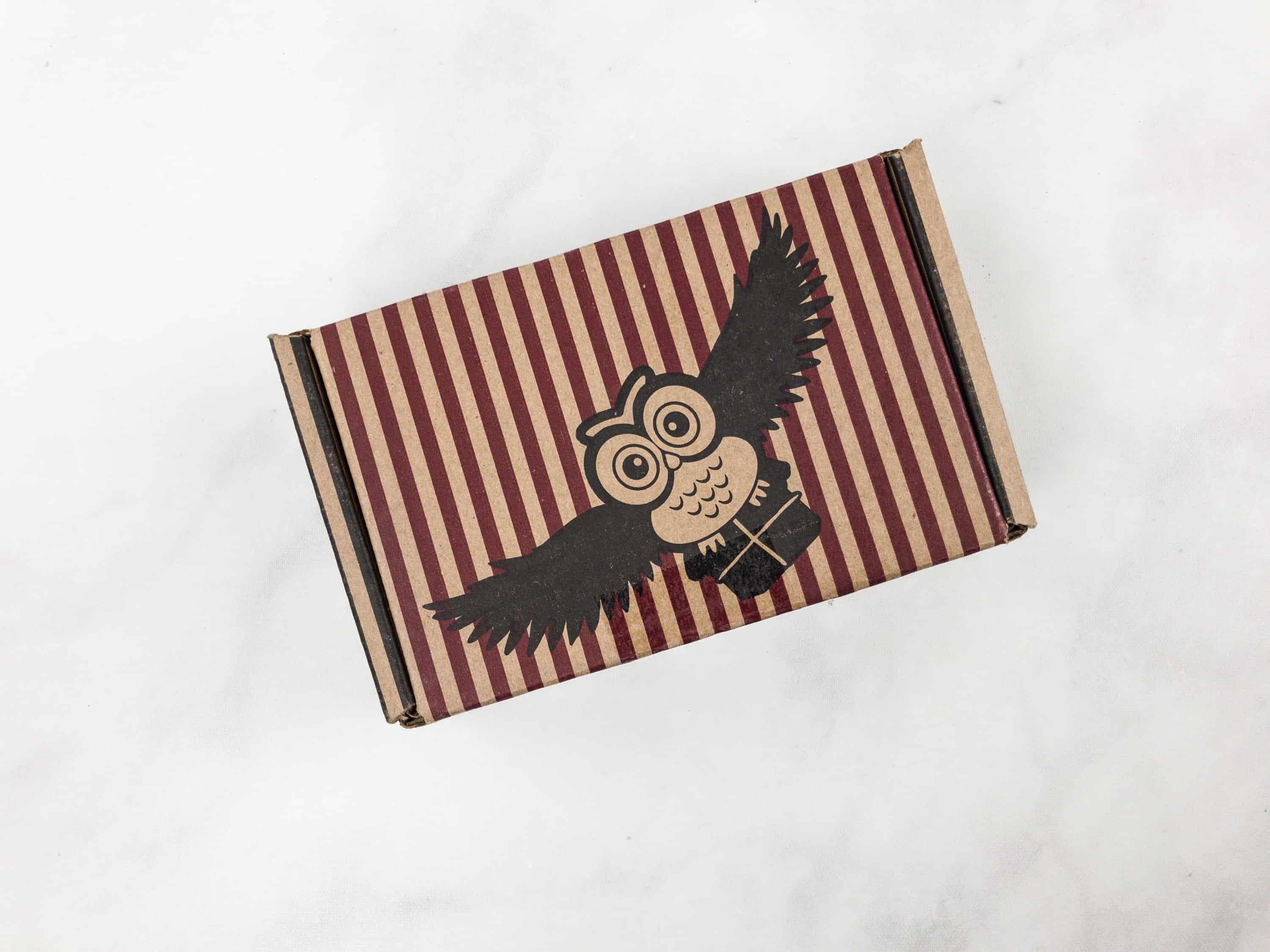 Fandom of the Month is a subscription that sends 3-4 geeky fandom themed jewelry pieces each month. It's $13 per month + shipping, which makes it an excellent geeky value.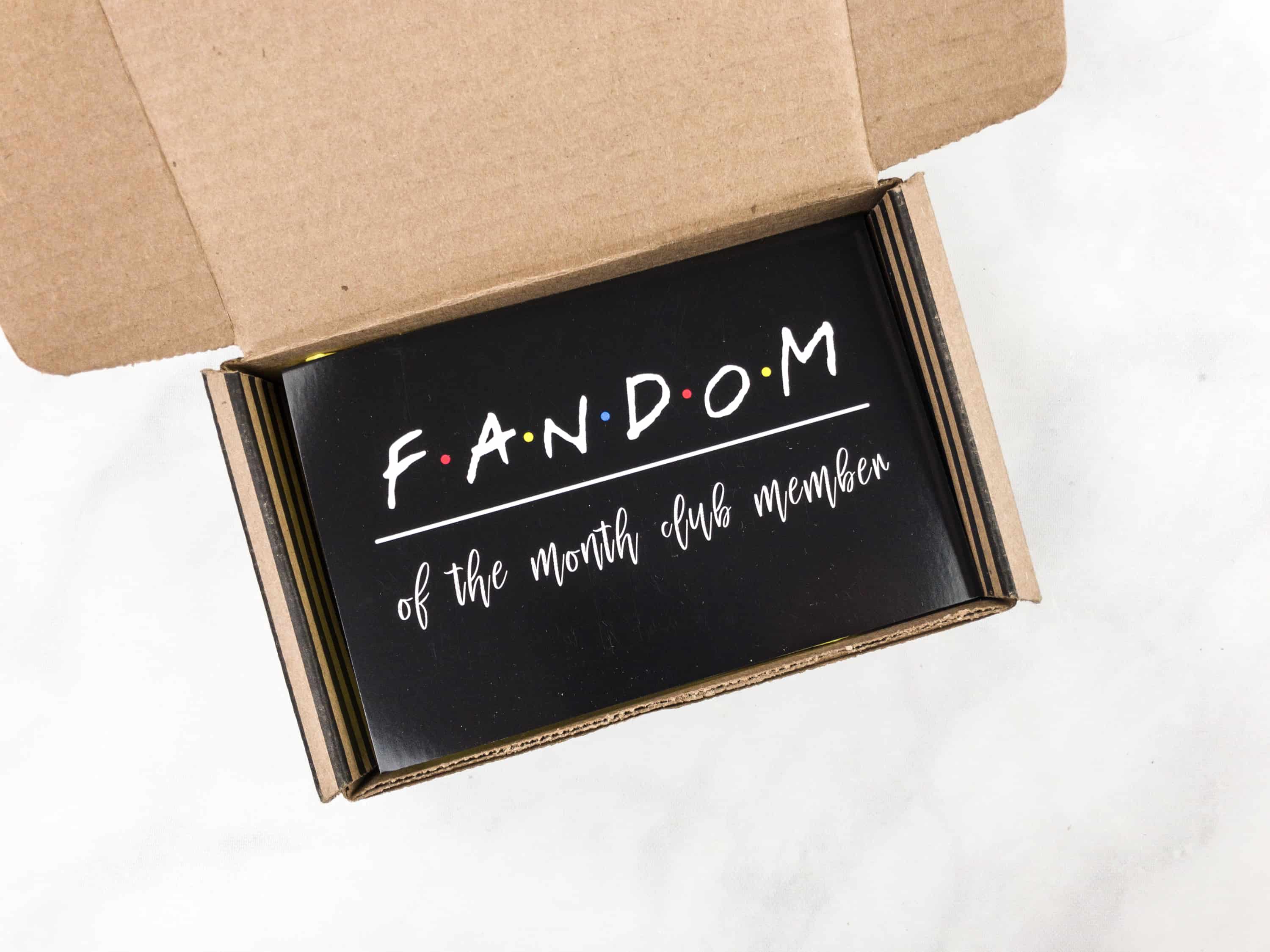 DEAL: Use coupon code NEWMEMBER to save $3 on your first box!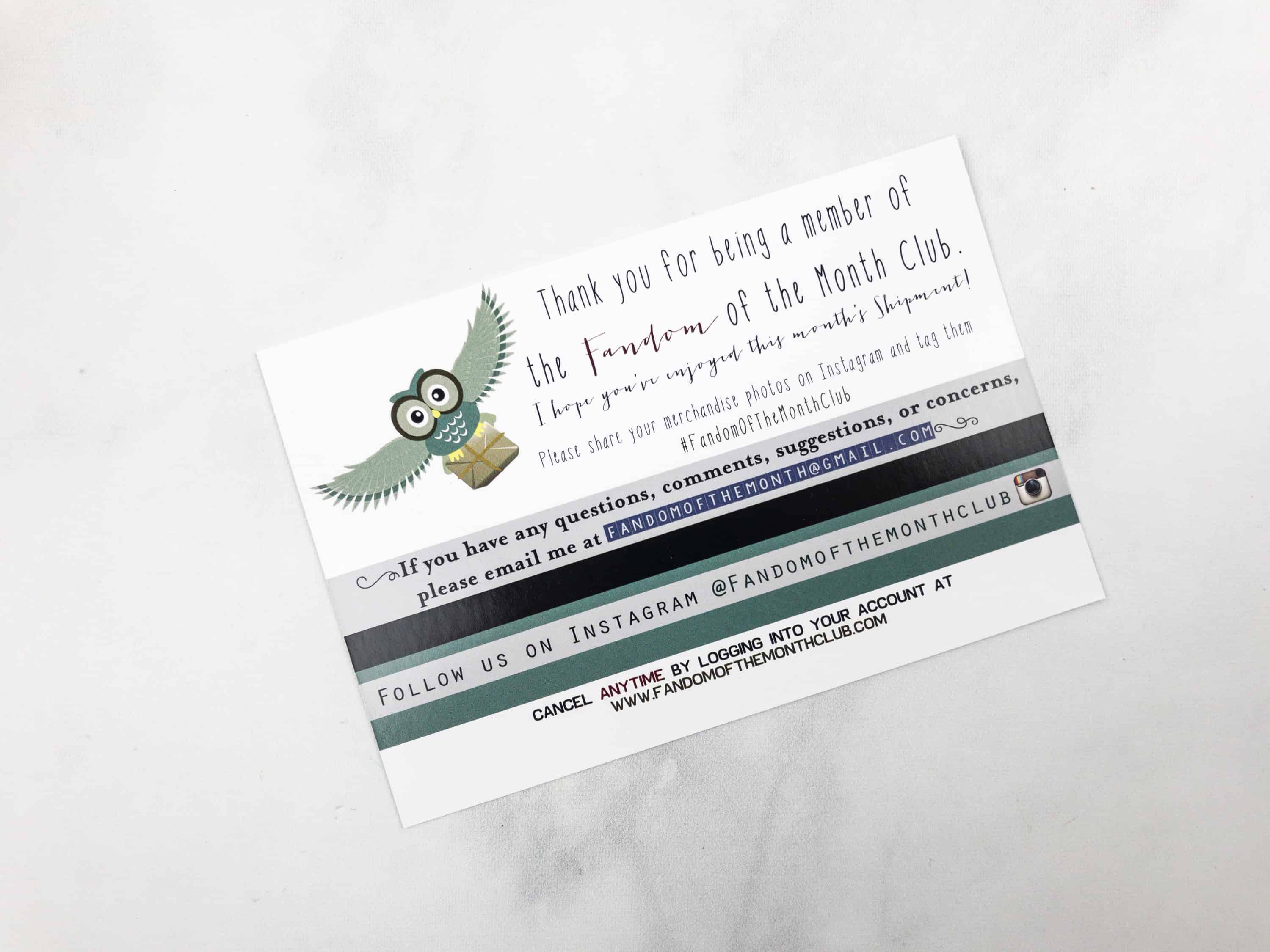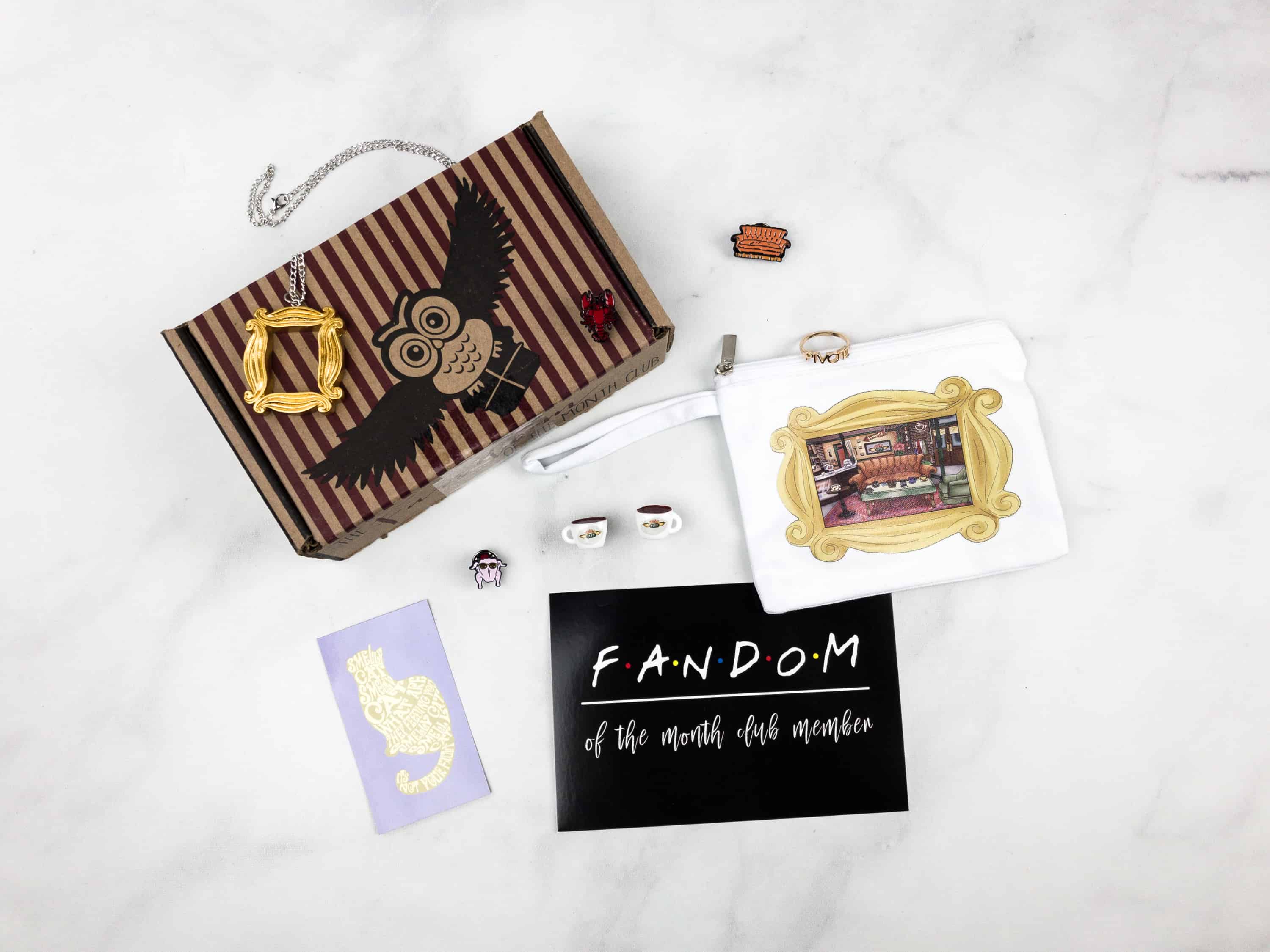 Here are all the goodies this month!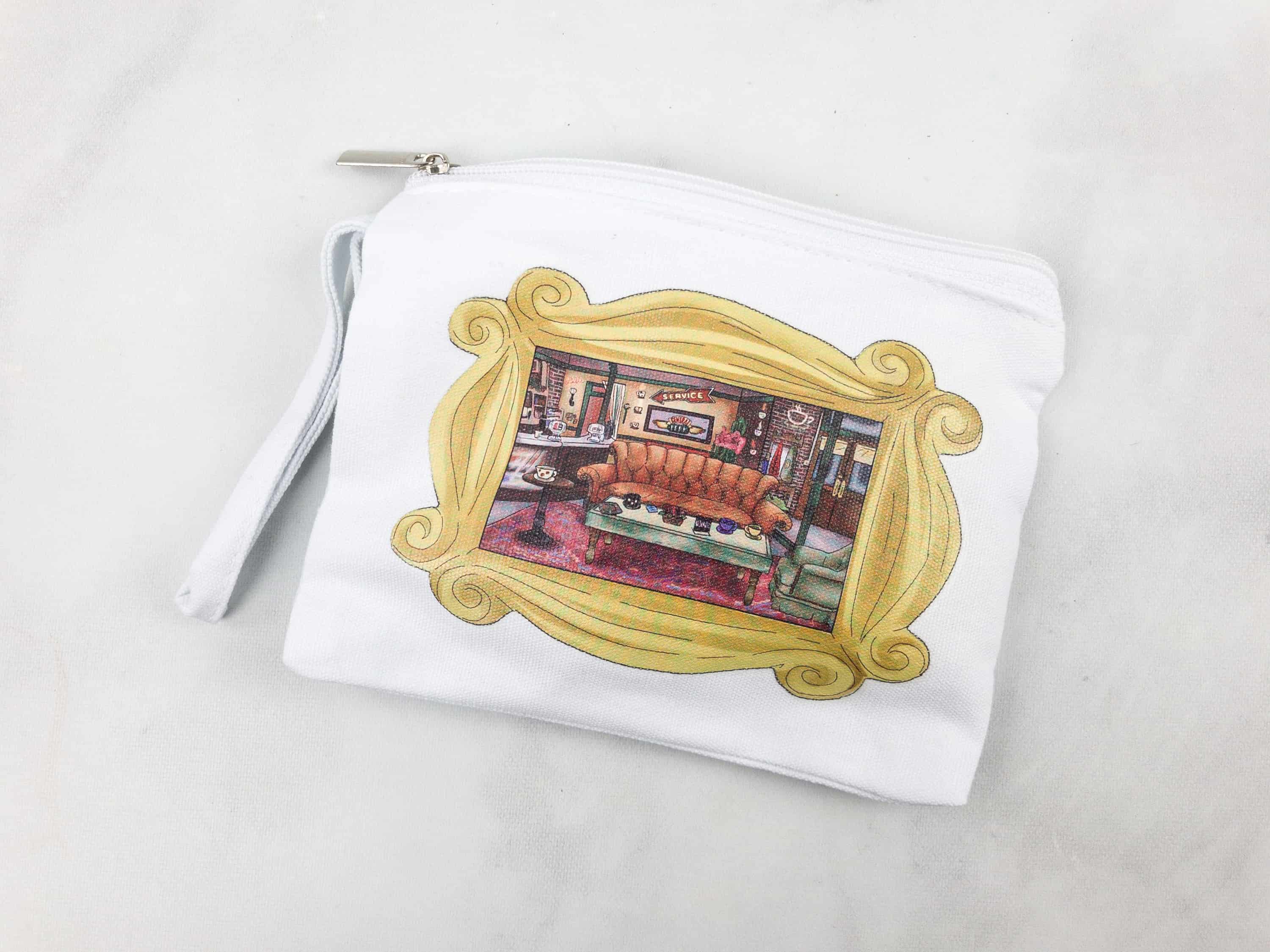 Custom Pouch. Any Friends fan knows that the couch featured on this pouch bag is the favorite hangout of the gang. The colors are vivid, and I like that they made the illustration quite detailed. It's really a throwback!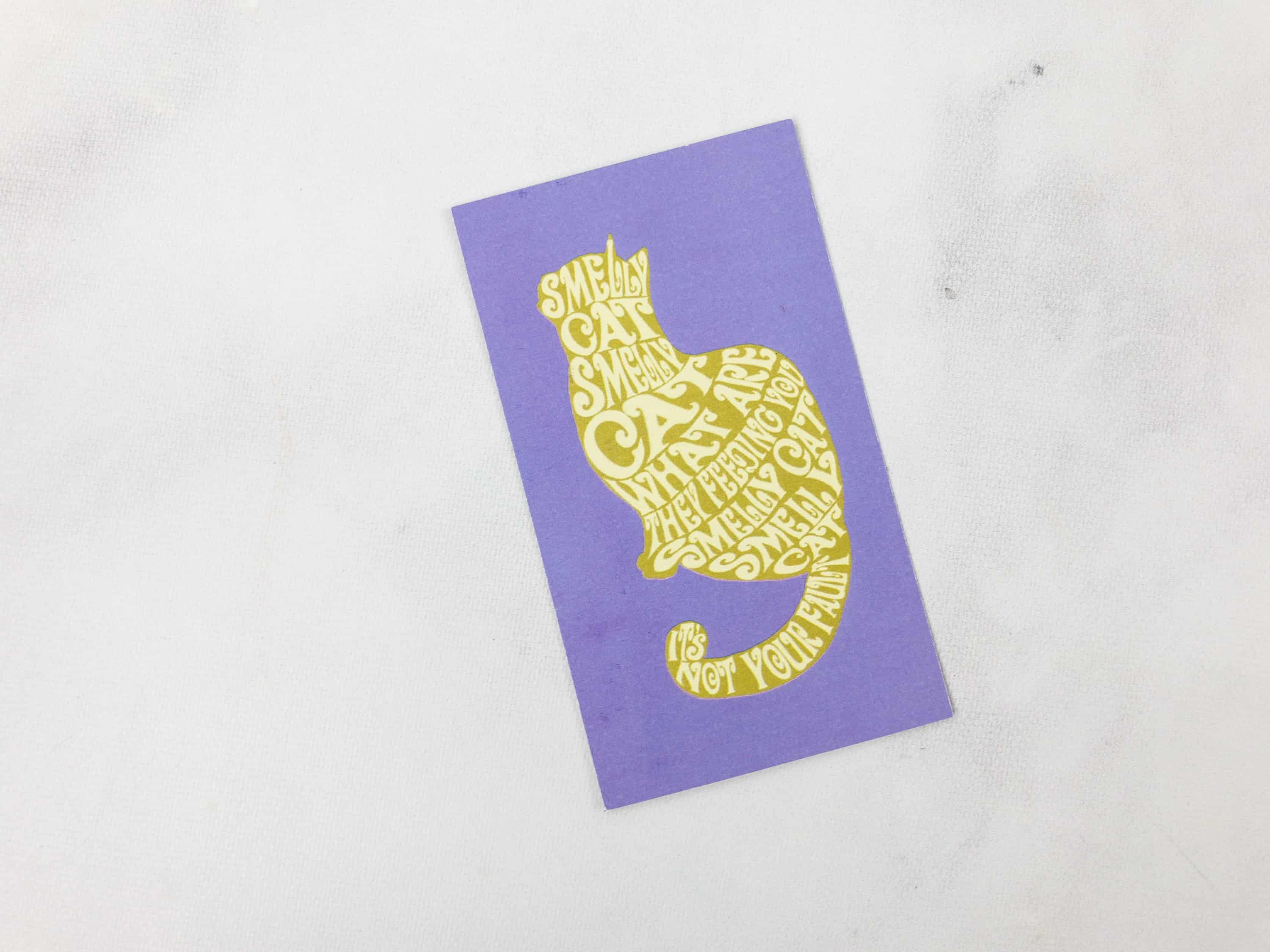 Smelly Cat Magnet. Phoebe's Smelly Cat song is now the newest magnet on my refrigerator. The background is purple while the lyrics are printed inside the yellow cat silhouette.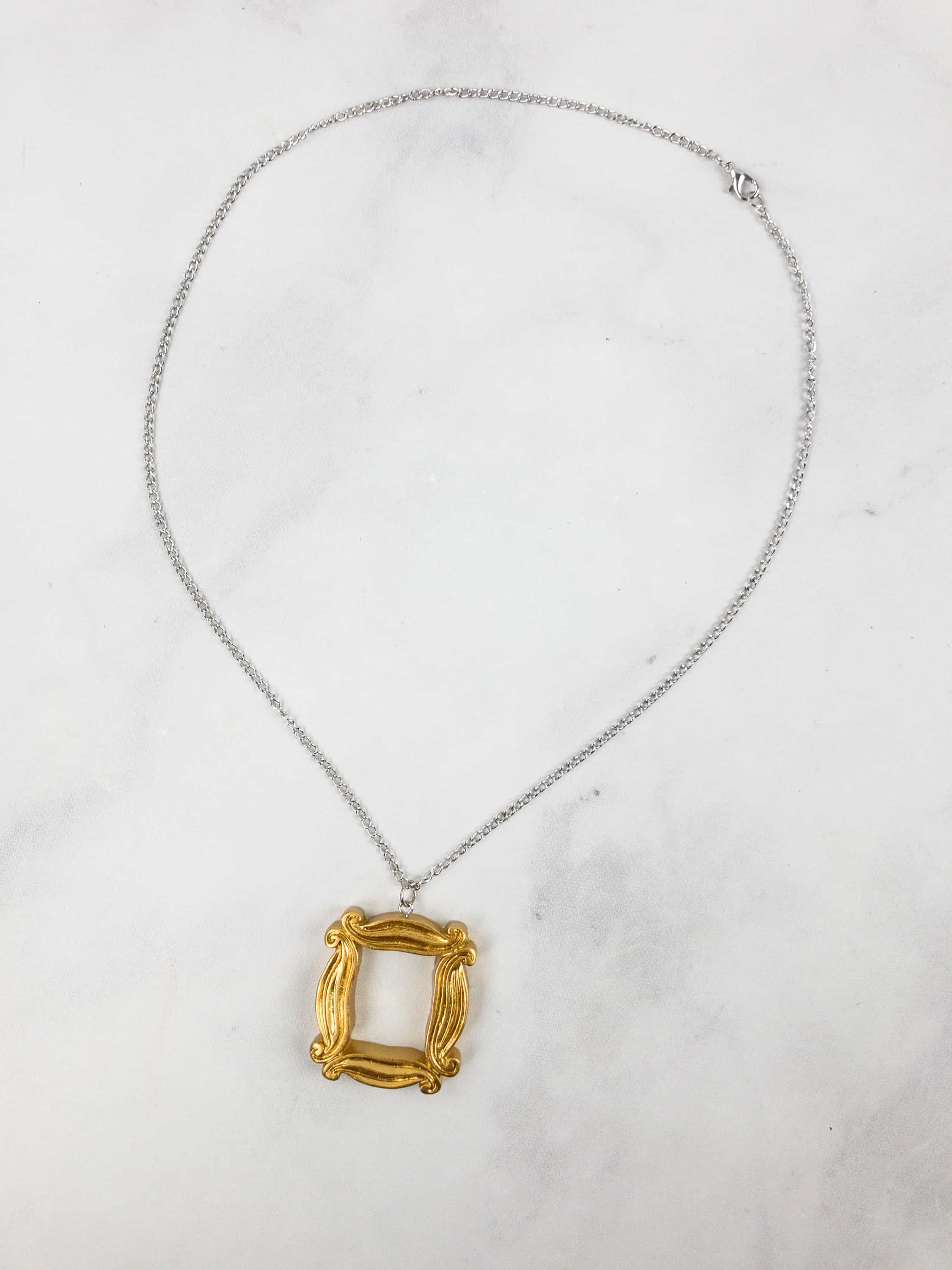 Frame Pendant Necklace. Featured on this necklace is a gold colored frame pendant, reminiscent of the yellow frame on Monica's door!
It has a vintage feel! The pendant looks heavy but it's really lightweight, making the accessory ideal for everyday wear.
https://www.instagram.com/p/BhfIOHSlb65/?hl=en&taken-by=fandomofthemonthclub
Perhaps you could tell by the group shot that the pendant is hilariously large!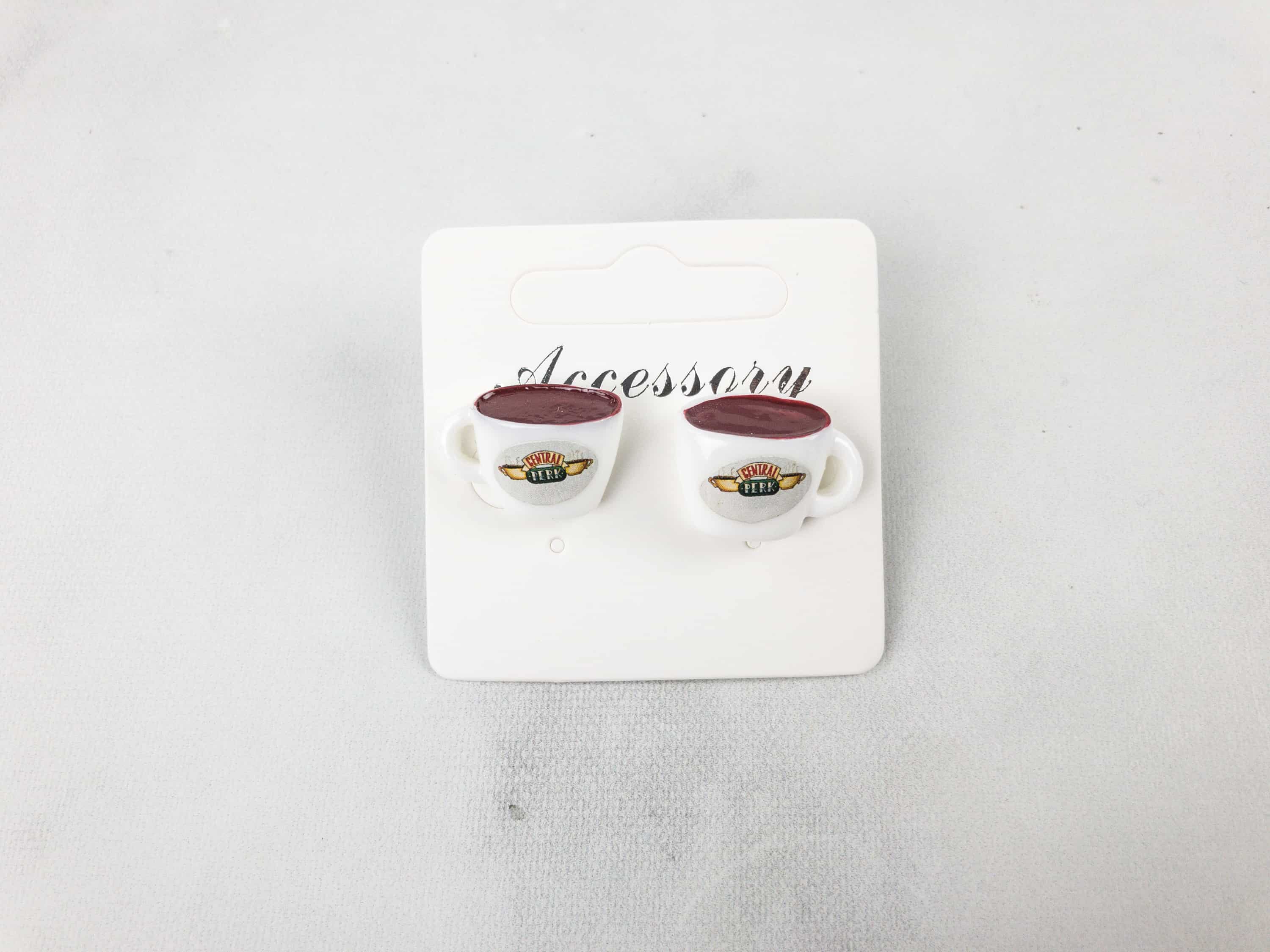 Cup Of Coffee Earrings. How about a cup of coffee at Central Perk? These earrings are shaped like a white mug bearing the coffee house's logo!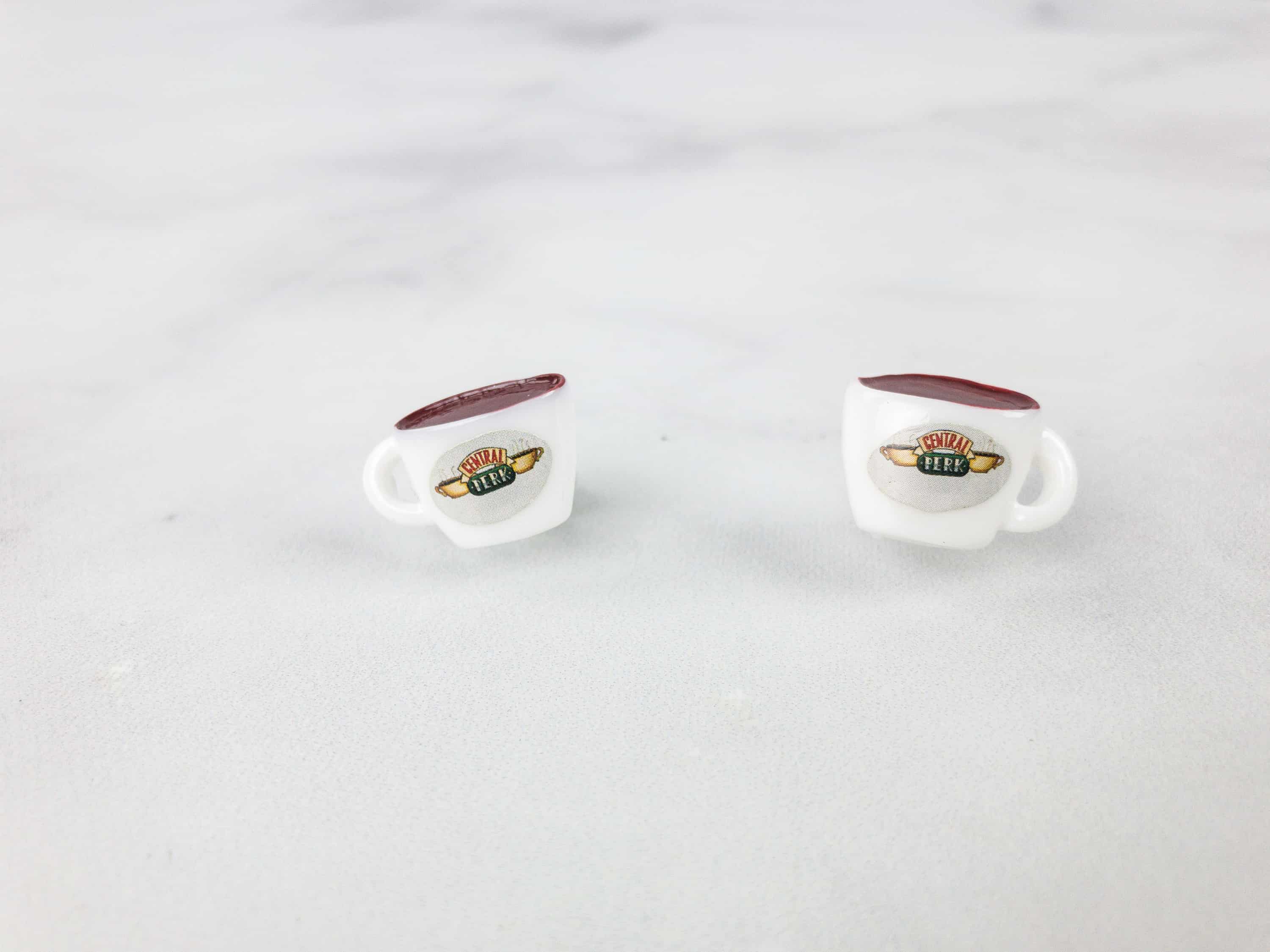 Two mugs of Central Perk coffee to go on each ear! How cute!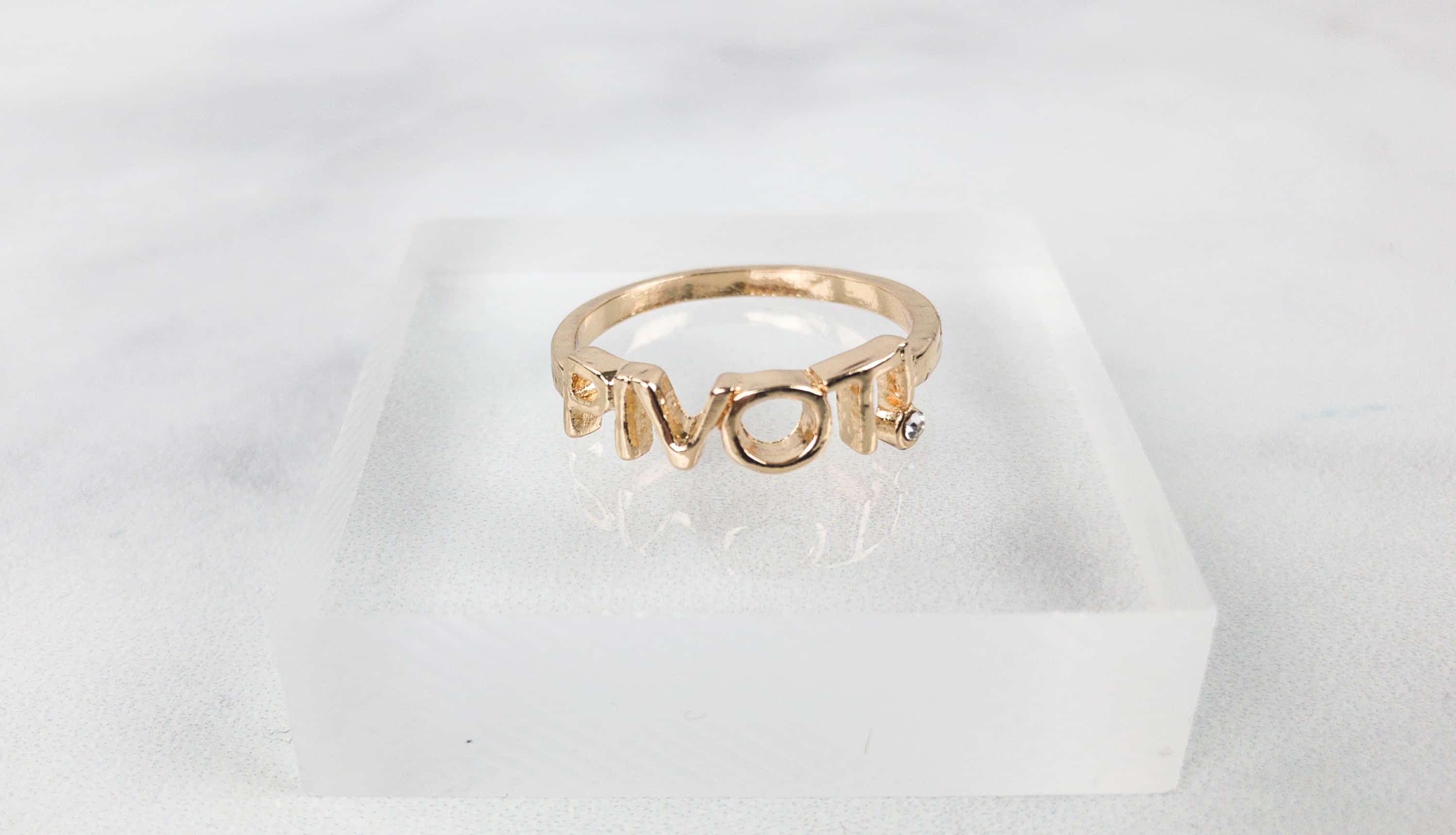 Pivot Custom Ring. Remember that time when Ross, Chandler, and Rachel moved a big sofa to the second floor using the stairs? It's one of the funniest moments in the series, where Ross kept yelling "Pivot," so I can't help but chuckle when I saw this ring! It's gold colored and just really funny. It also made me think that someone should make some "toepick!" swag (The Cutting Edge – it has nothing to do with Friends).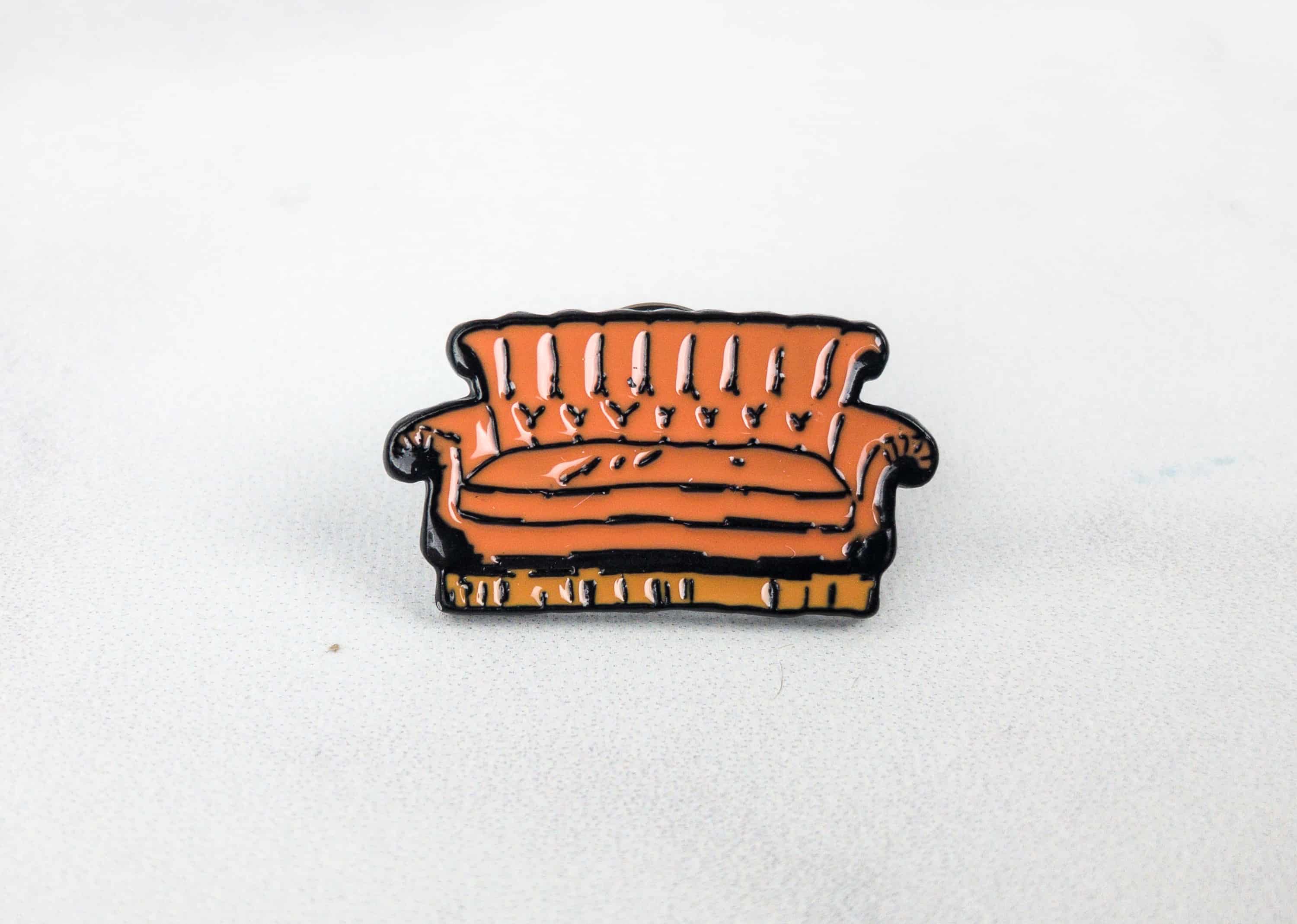 Couch Pin. This pin is also based on the iconic Friends couch. It can be pinned on your collar, jacket, or bag, to show off your love for the series!
Chicken Pin. Another pin features a dressed chicken wearing sunglasses.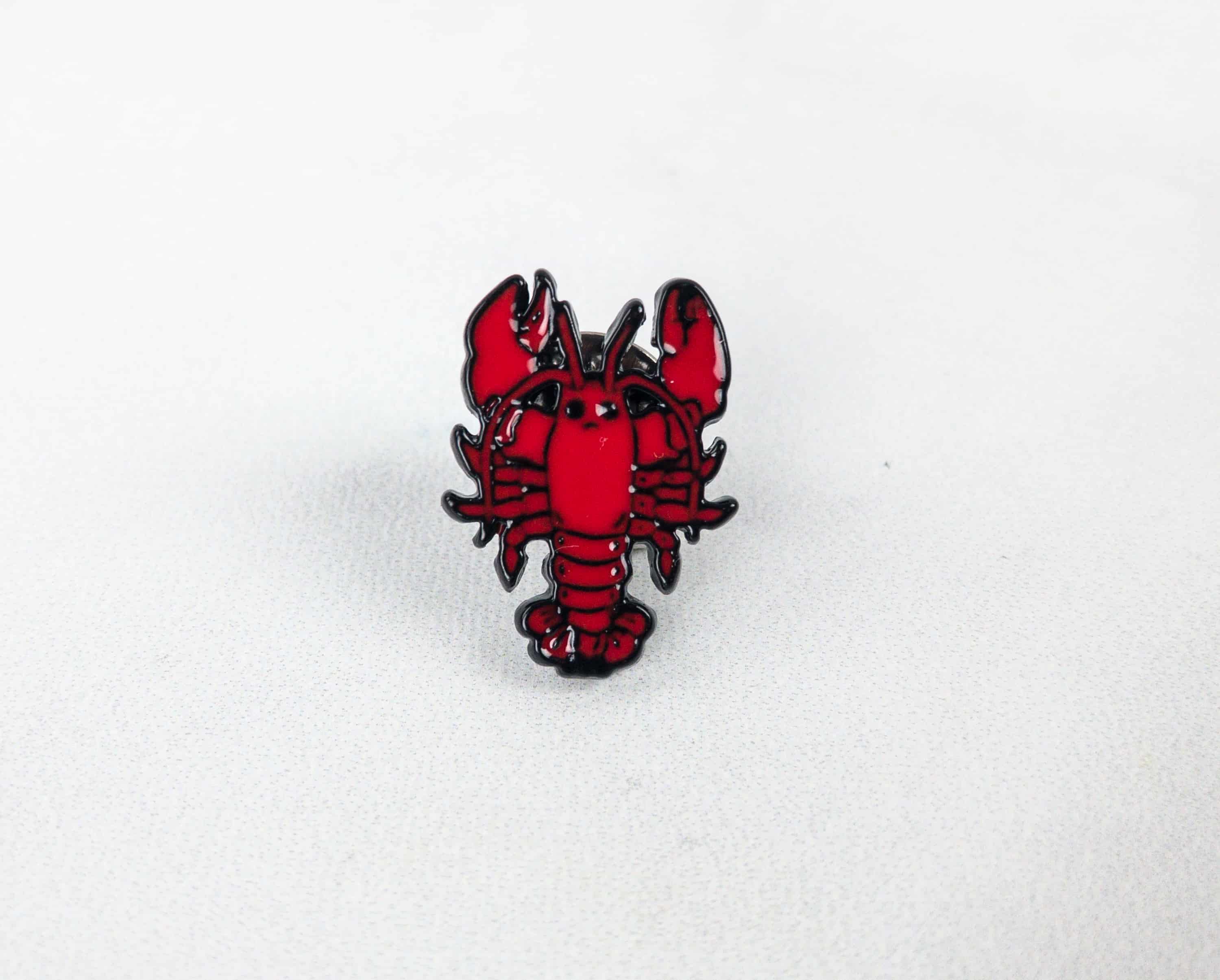 Lobster Pin. In the series, lobster refers to the person you want to be with forever… because according to Phoebe, lobsters mate for life. This has already been proven wrong by many studies but it doesn't change the fact that it's a unique term of endearment that reminds us a lot of the show!
Captain Hook Magnet. It's the missing rectangular magnet from last month's Peter Pan themed box!
This is actually a great box theme! Everything is cute and perfectly reminiscent of so many iconic scenes from Friends! This subscription always includes items with beautiful artwork, and I really appreciate it. There's still no final details about the rebranding, but there's a post on Fandom of the Month's Instagram about their new logo and a "wearable" upgrade!
Have you tried Fandom of the Month? What did you think of this month's box?