Disney Treasures was a bi-monthly official Disney subscription box produced by Funko in partnership with Disney. Disney Treasures features the most memorable Disney movie and parks moments and every box is filled with 100% exclusive Disney collectibles and accessories created by Funko for Disney fans and collectors. It's the Happiest Subscription Box on Earth!
The subscription for this box has now ended, but this box is coming to Hot Topic in the future as a collectible box!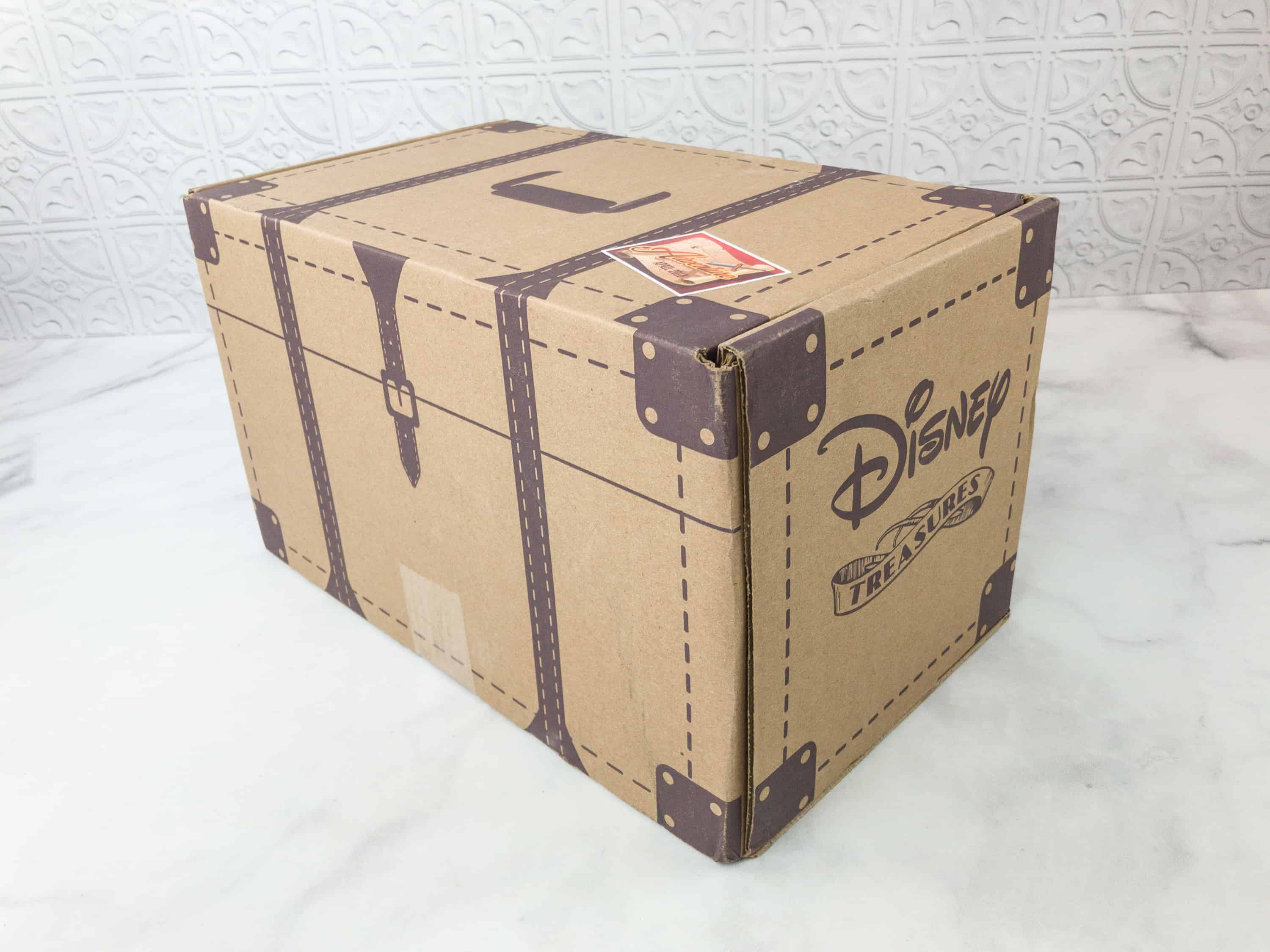 Funko also produced the Marvel Collector Corps Box, Smuggler's Bounty (Star Wars), and DC Legion of Collectors.
The box looks more like a trunk now than a treasure chest.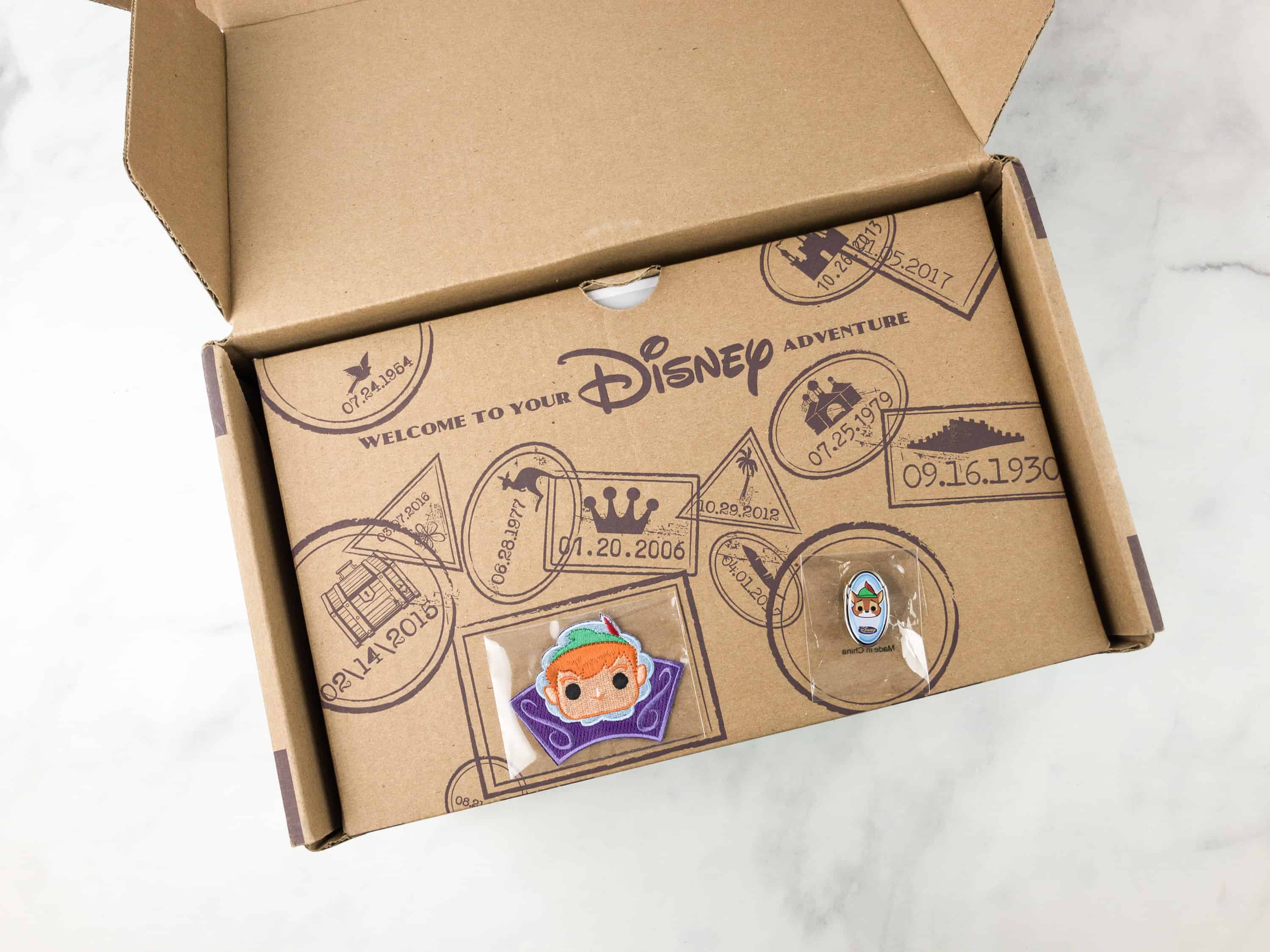 When you open the box, you will be greeted with a patch and a pin.
Underneath the patch & pin are a variety of passport-like stamps marking what looks like premiere dates for various movies or opening dates for various attractions.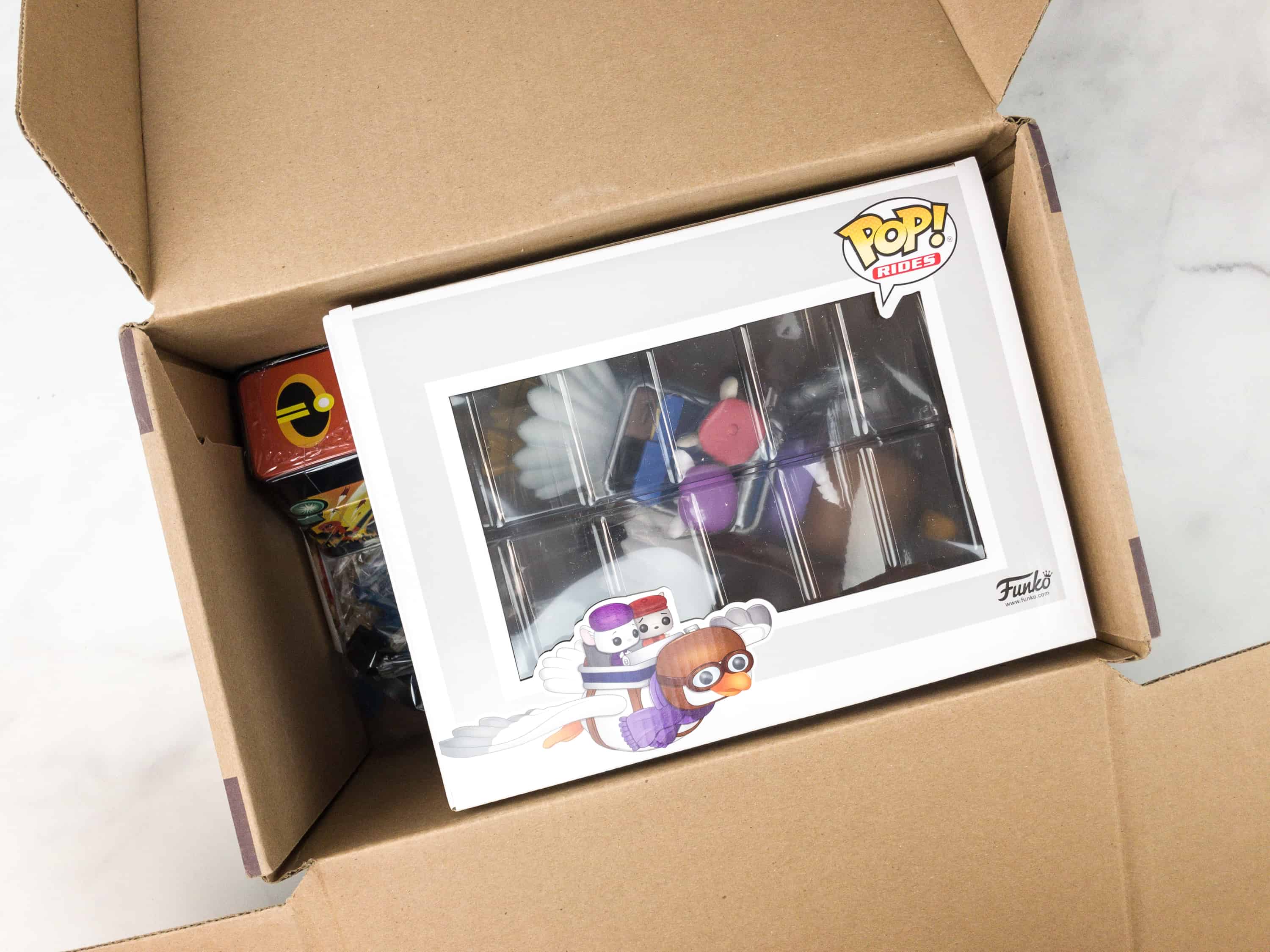 The box is full!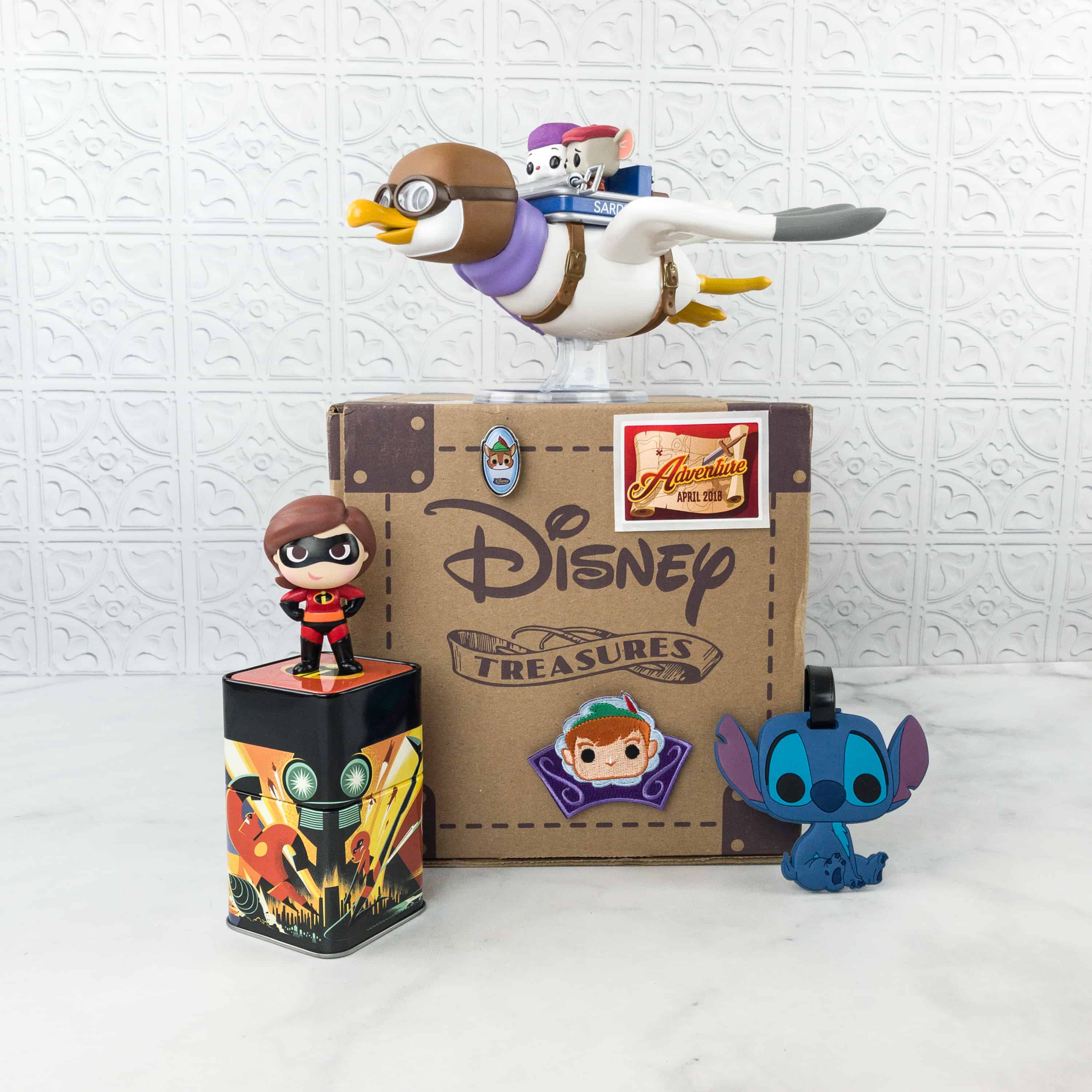 Everything in the Disney Treasures April 2018 box!
Adventure Sticker. Every box comes with an adventure sticker to start off your journey. As always, it matches the one stuck on the outside of the box.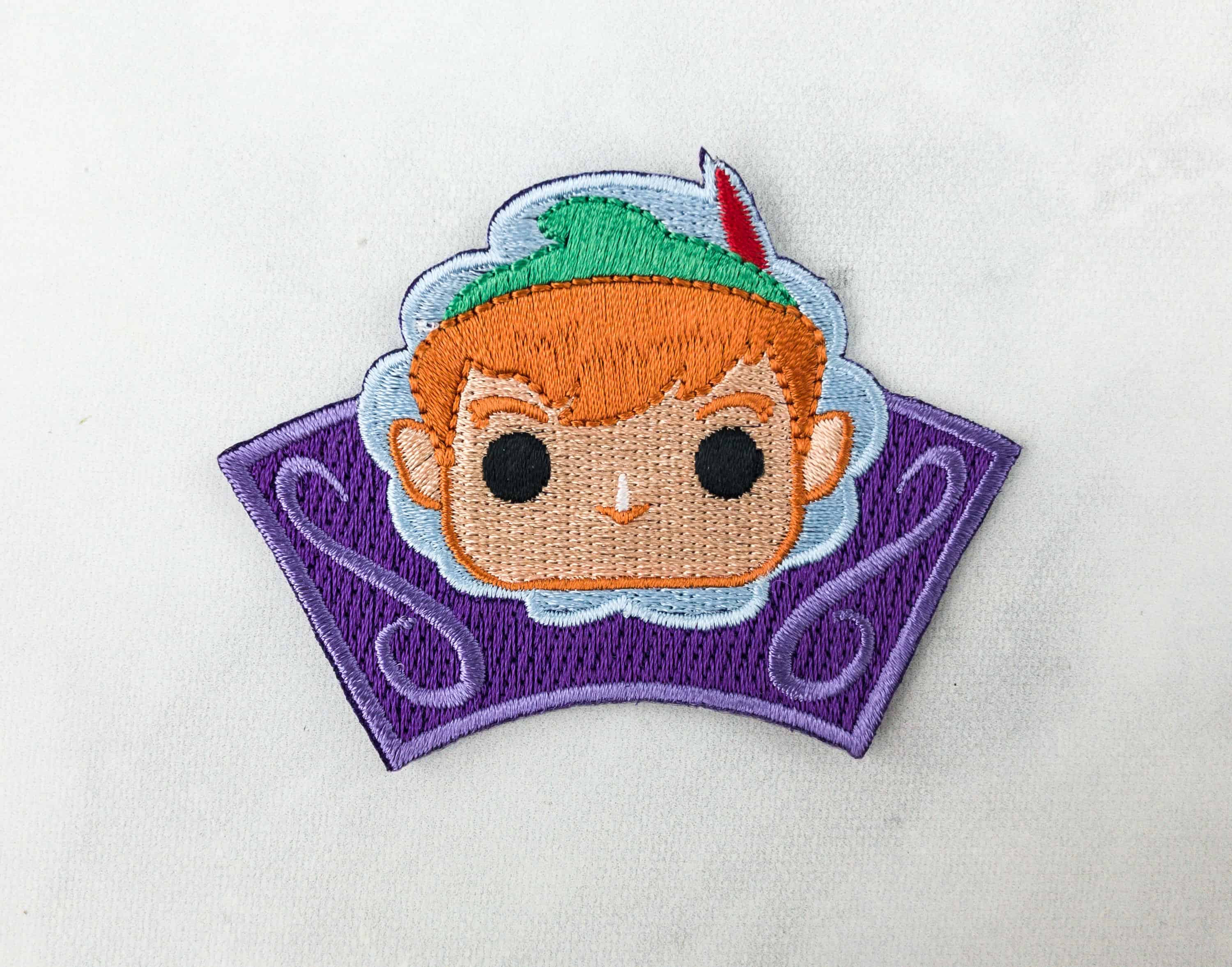 Peter Pan Patch. Peter Pan spends most of his days going on adventures so it's just fitting for him to be included in this month's stash. This patch will look great on a tote or a jacket! Where's my mystery center patch, Funko?!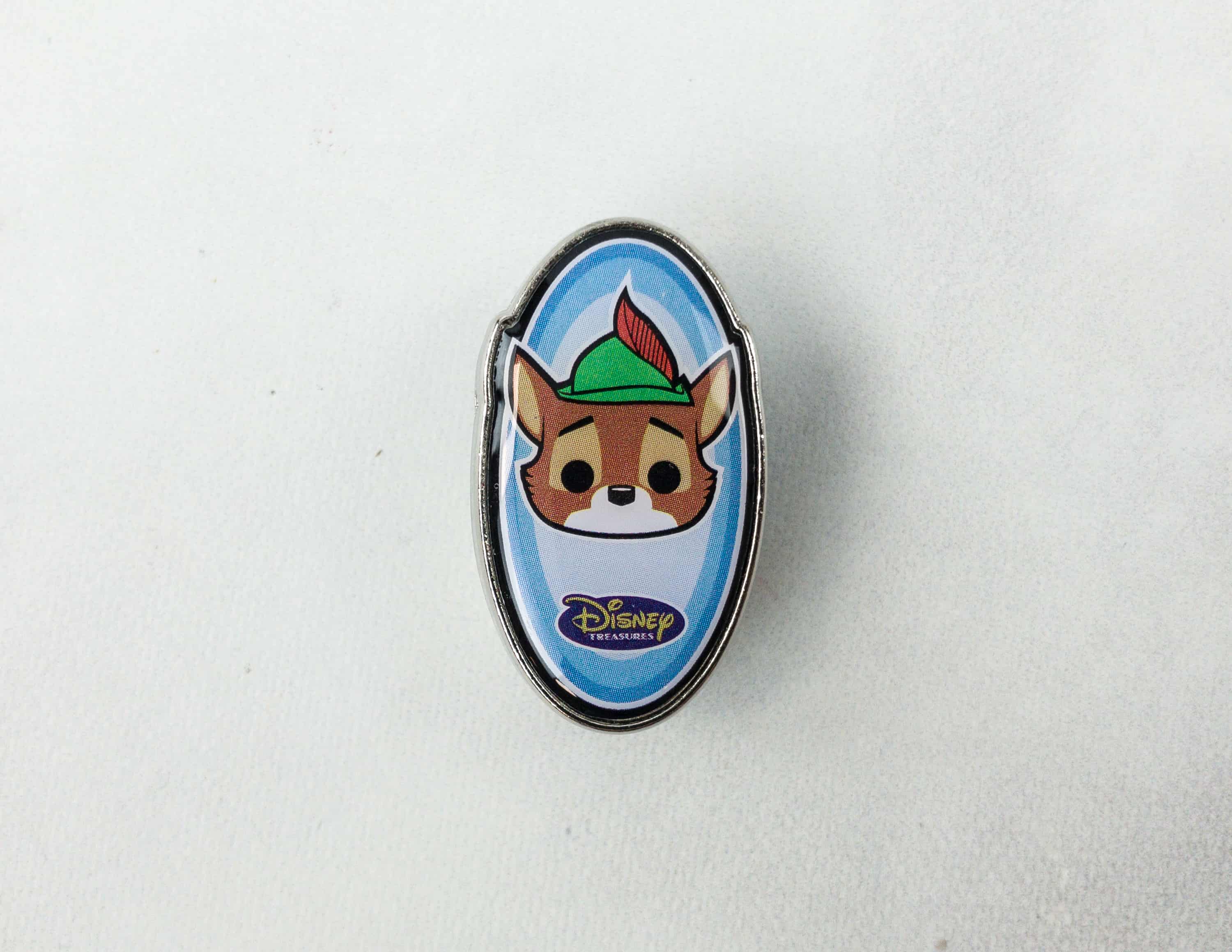 Robin Hood Disney Pin. Another name that comes to mind when we say adventure is Disney's Robin Hood! This pin features the anthropomorphic fox who steals the tax caravans and gives it back to the peasants while trying to avoid capture by both Prince John and the Sheriff of Nottingham. The pin is oblong and it looks really cute!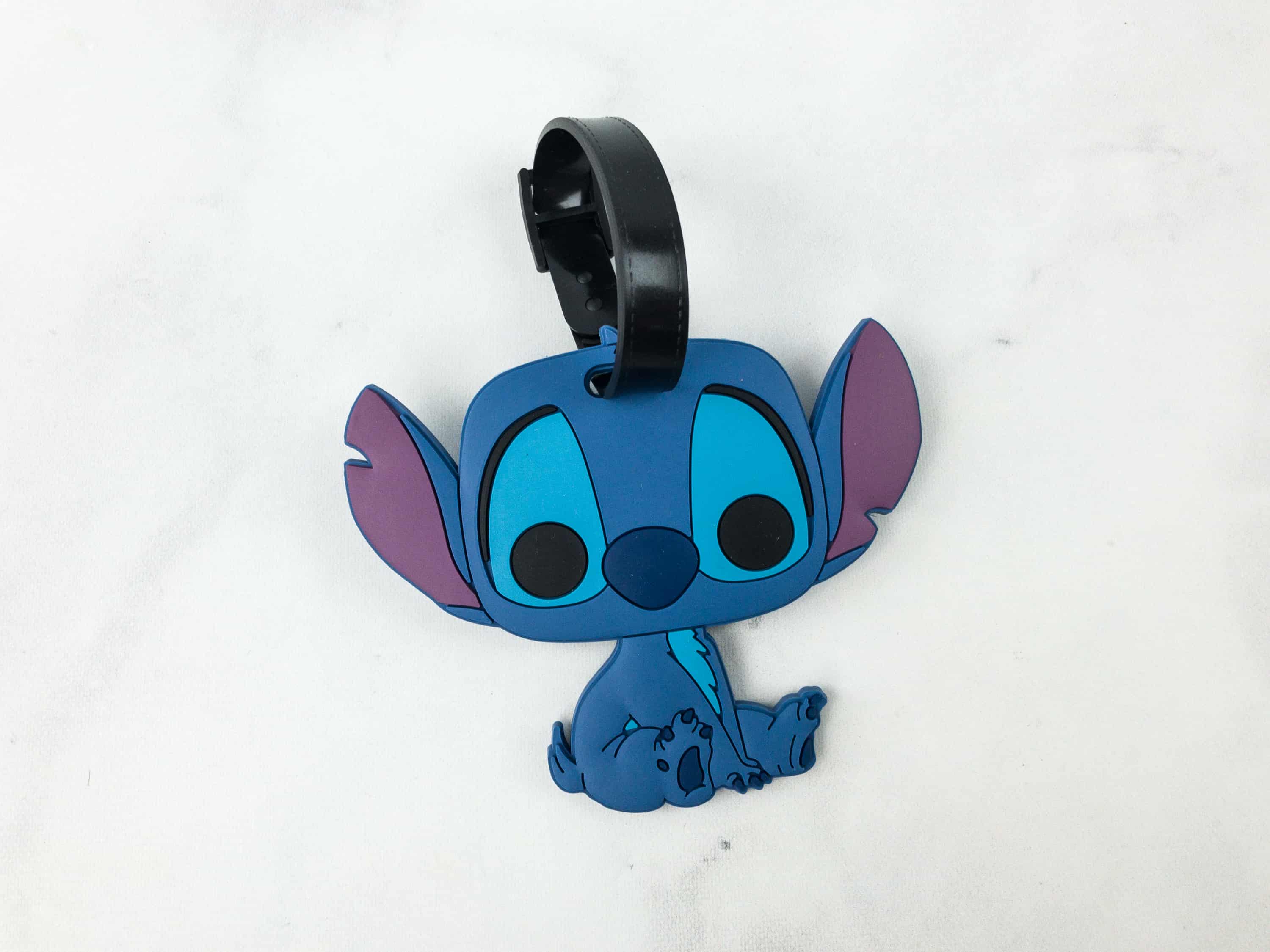 Stitch POP! Luggage Tag. I am definitely using this Stitch tag on my luggage, it's a fun and cute way to mark my stuff and never have get them lost while hitting the road.
I wish Funko would include other characters in this form, it's really cute and I'm sure a lot of fans will appreciate it as well. The tag came with a label on the back.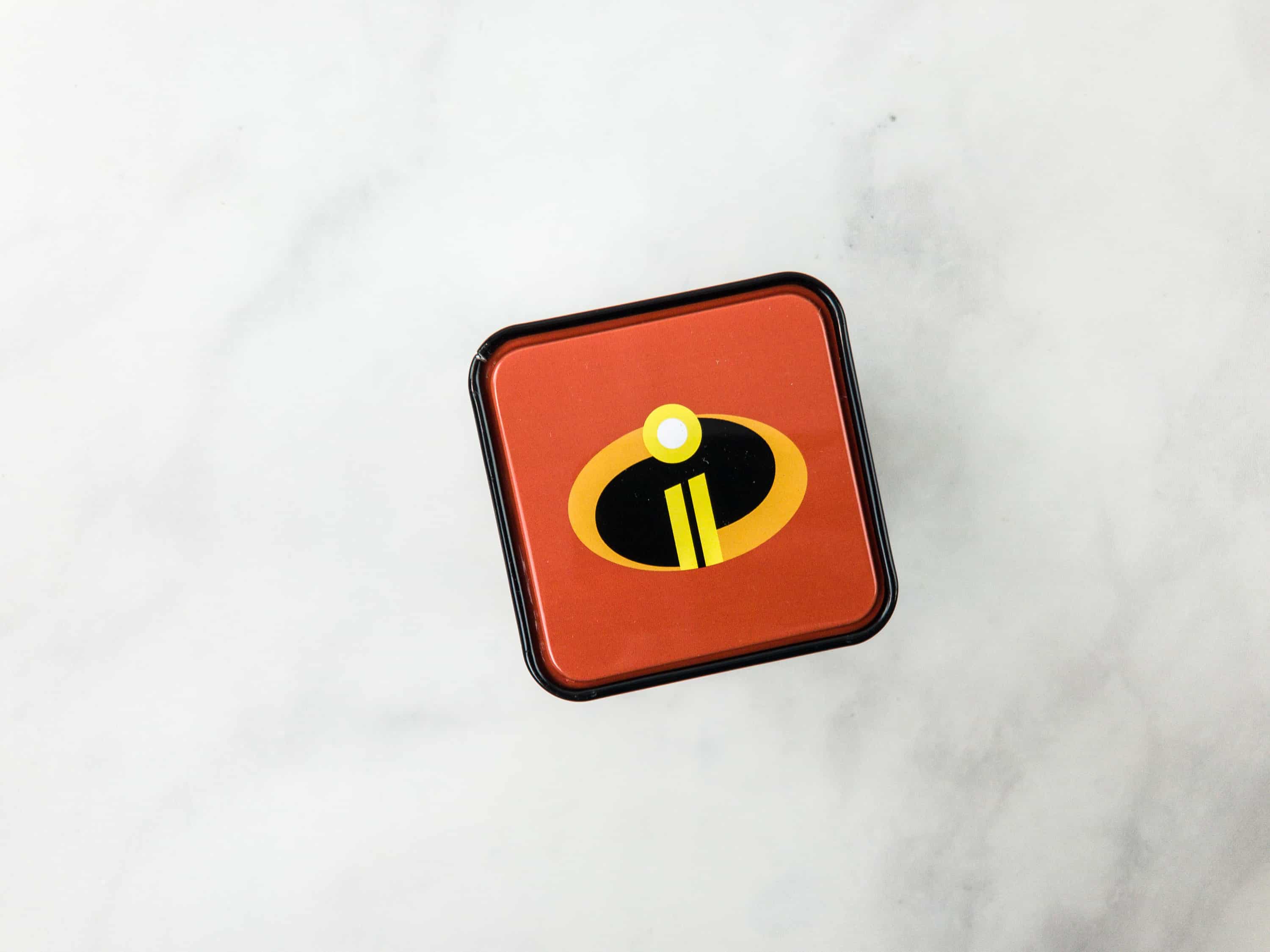 The Incredibles Elastigirl Mystery Mini Figure in Tin. The Incredibles 2 is about to be shown in the movies, and the movie actually features Elastigirl springing into action, while Mr. Incredible takes care of their children! I guess that's the reason why we get this mini figure this month!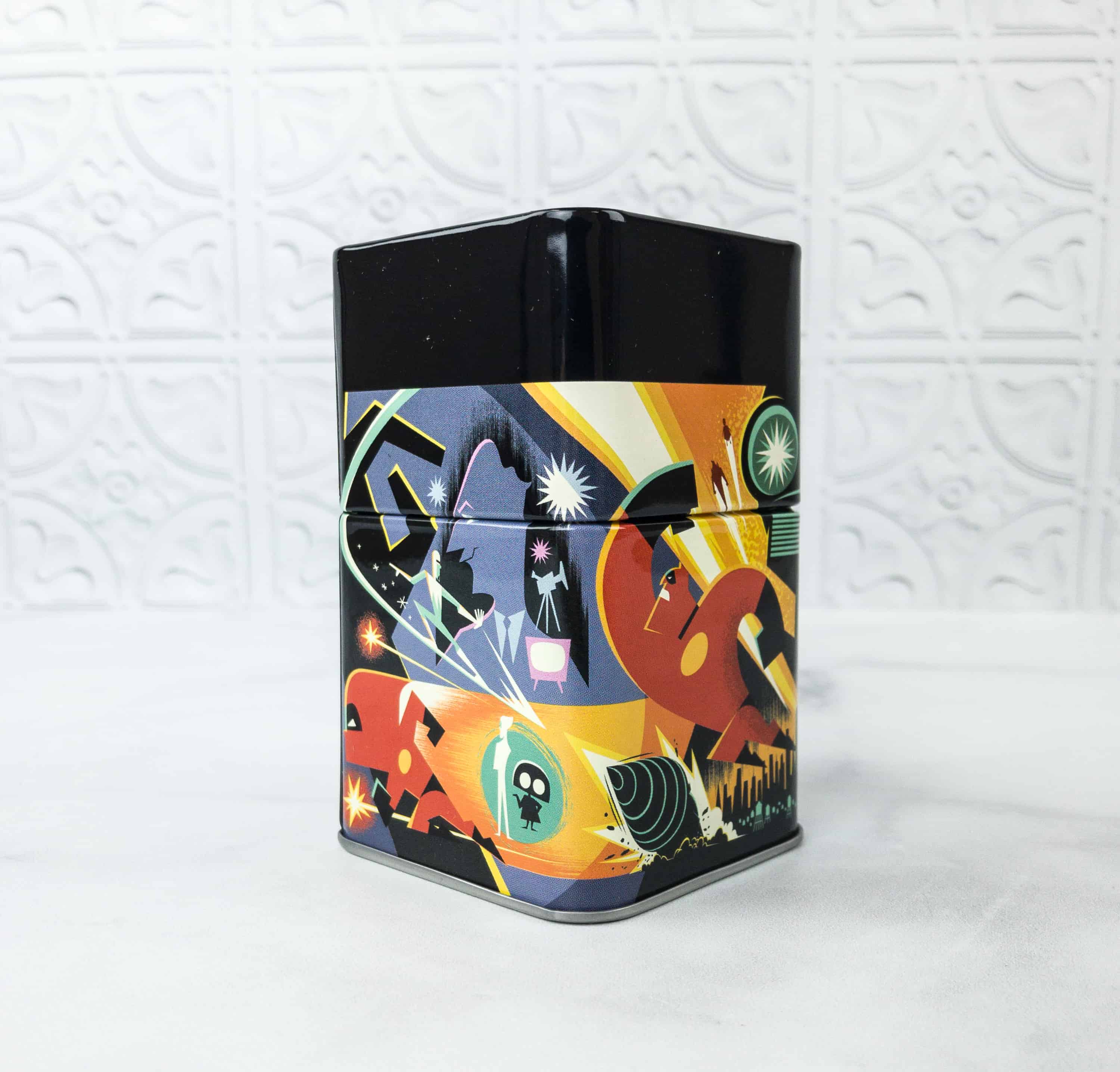 The tin is really colorful and shows how cool the superhero family is!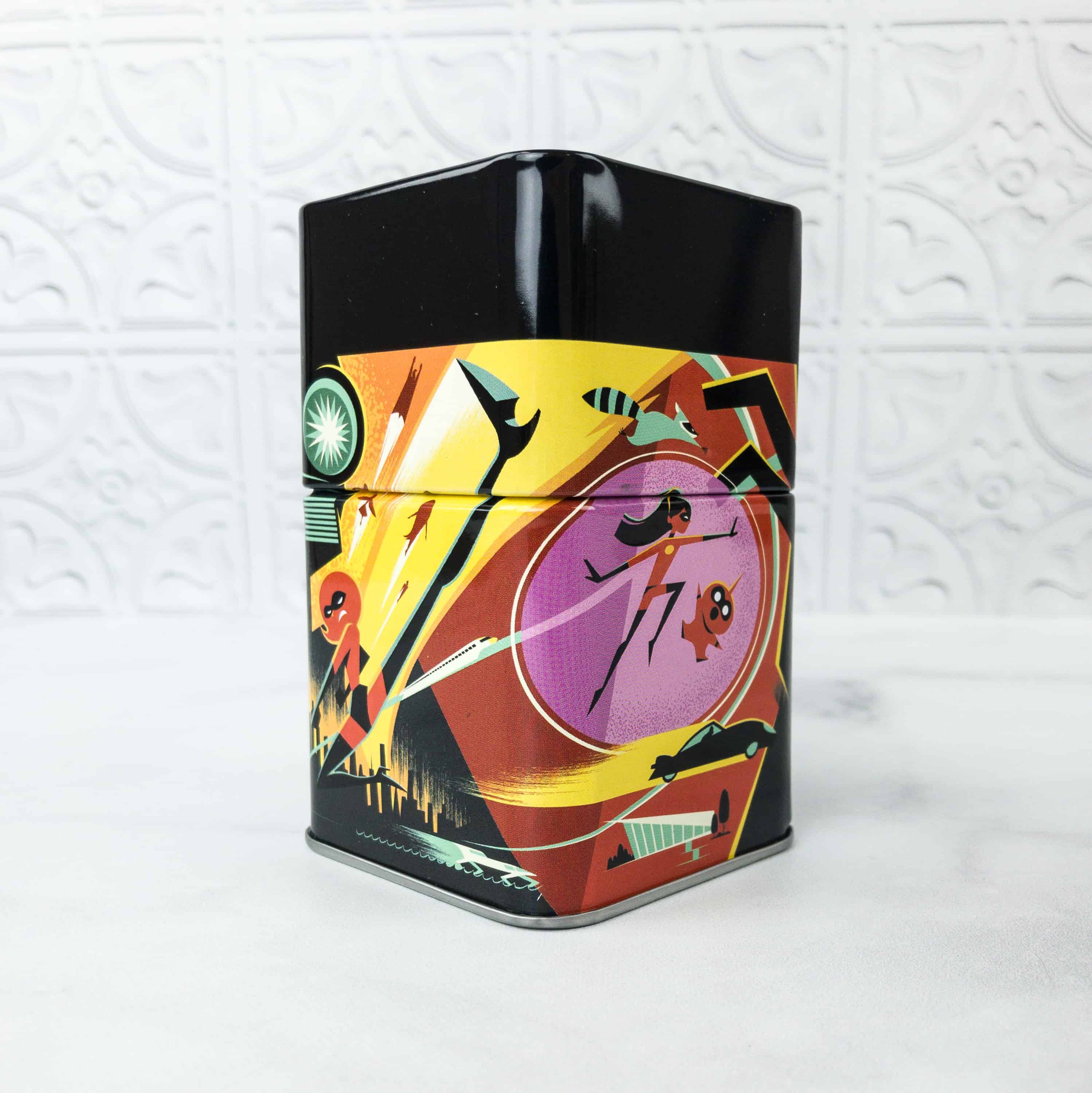 There are Elastigirl, Violet, and Jack-Jack! The Parr family is really extraordinary!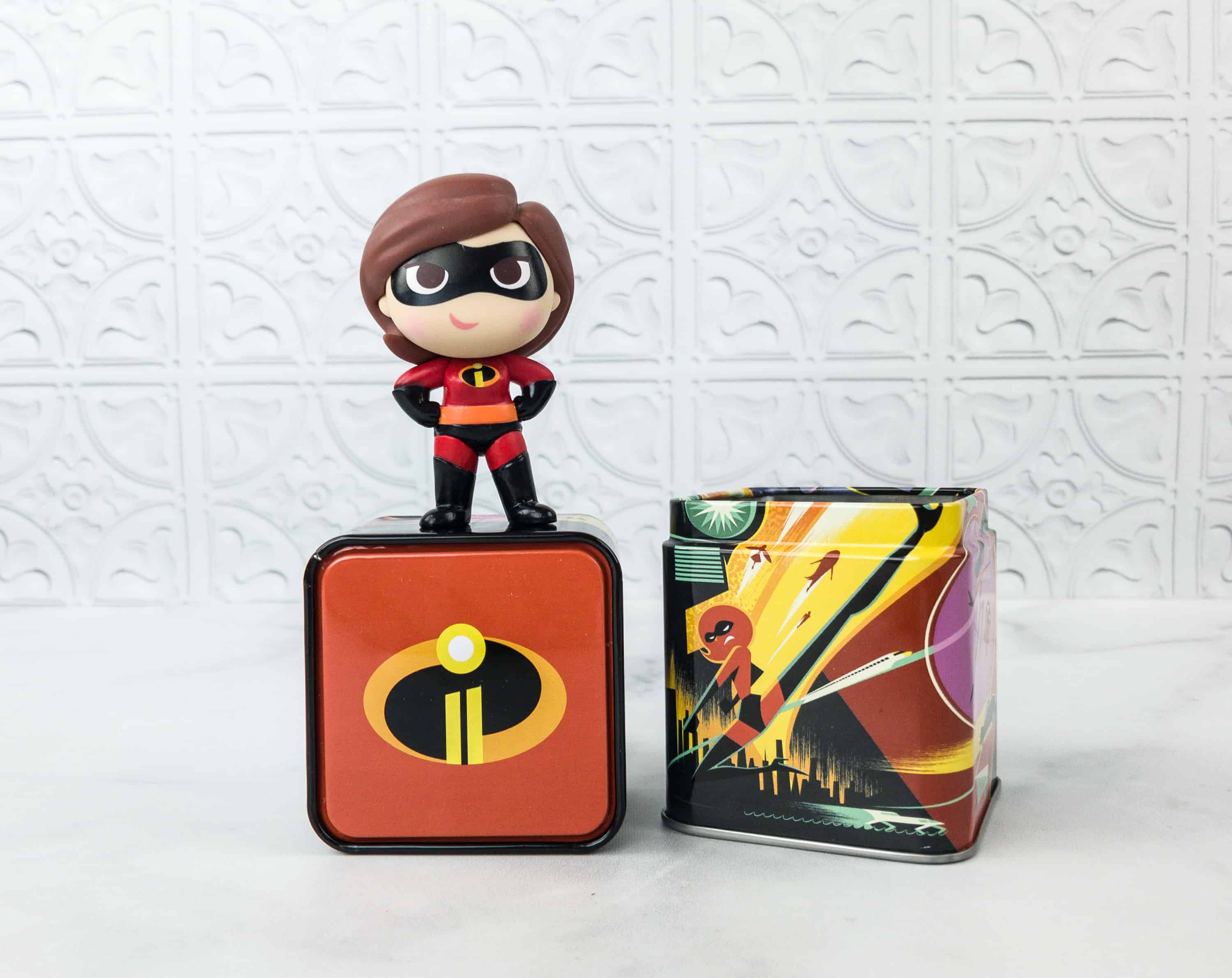 Mrs. Helen Parr is popularly known as Elastigirl! Her superpower is that she can stretch any part of her body up to 100 ft. and can be 1 mm thin. She can also reshape her body in a variety of ways. I would appreciate that superpower!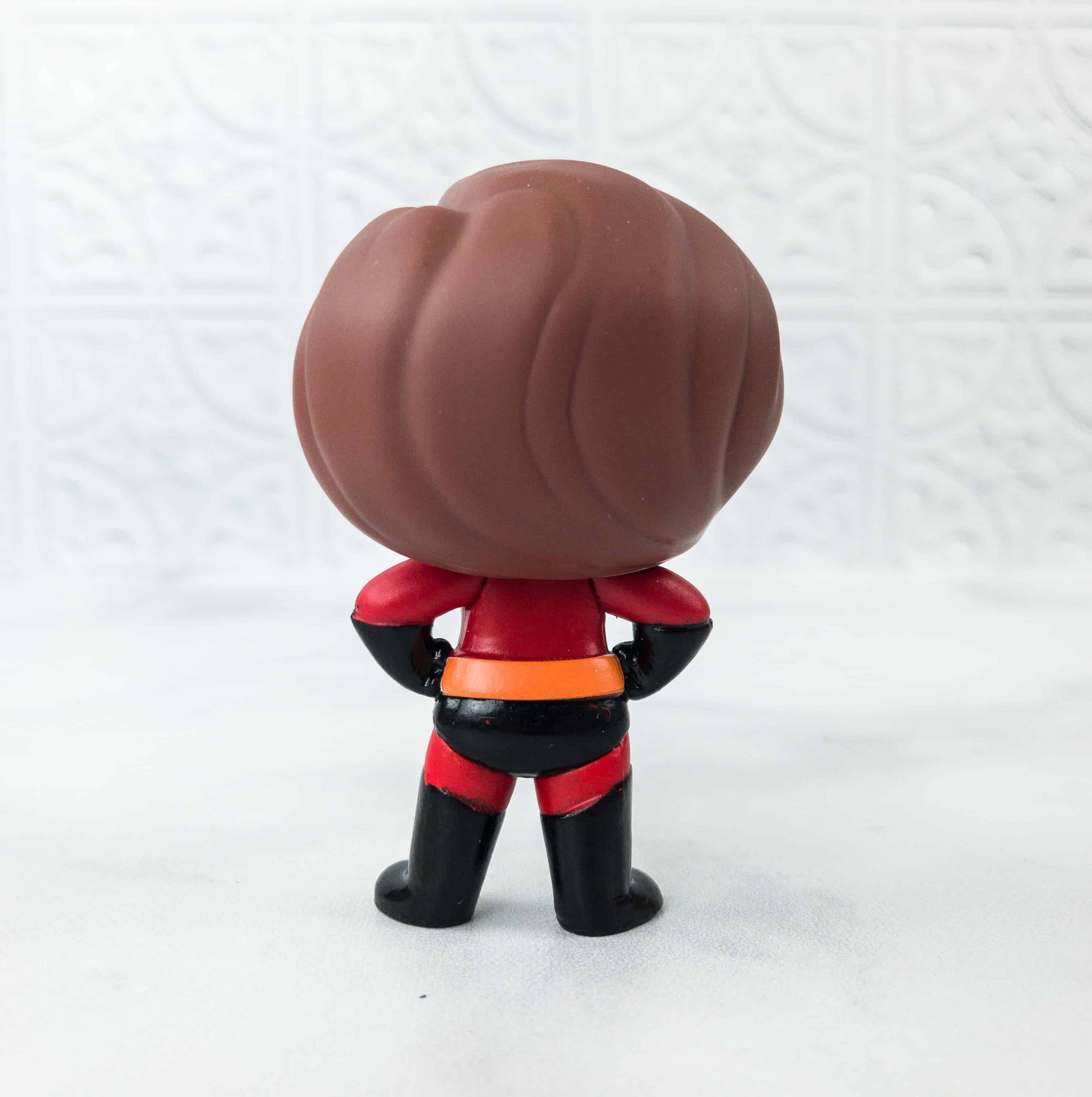 Although this is a mini figure, the detailing is great!
She is in her red superheroine suit, which can stretch as far as she can and still retain its shape. It is virtually indestructible yet it breathes like Egyptian cotton.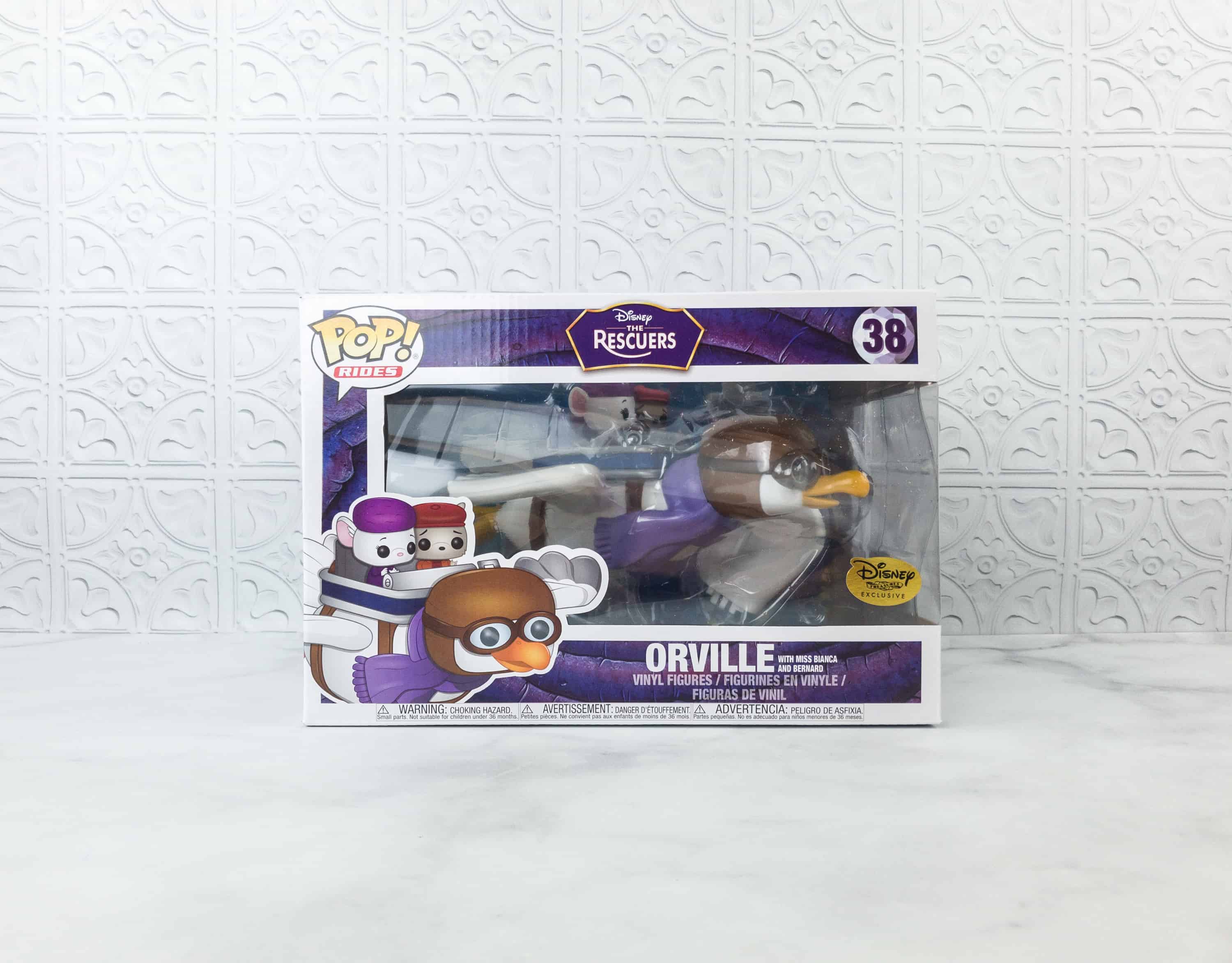 Pop! Rides Orville Vinyl Figure. The Rescuers is a 1977 American animated comedy-drama adventure film, where two New York City mice are members of the Rescue Aid Society, an international team that operates beneath the United Nations and comes to the aid of those in need.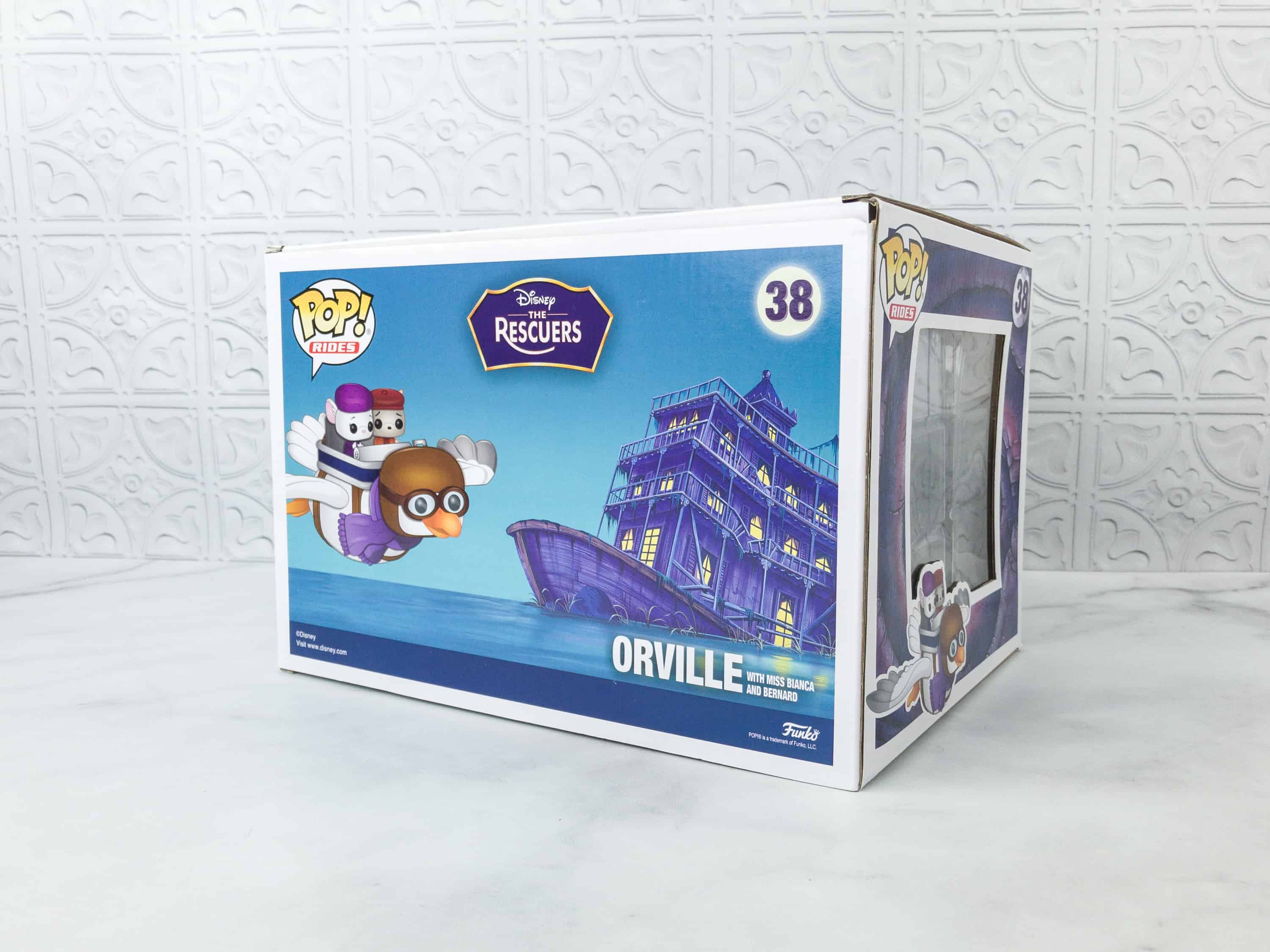 This month's POP! features the cute characters from this cute movie: Bianca and Bernard riding on Orville! What a great way to add the Rescuers to the Funko-verse with this totally exclusive sculpt!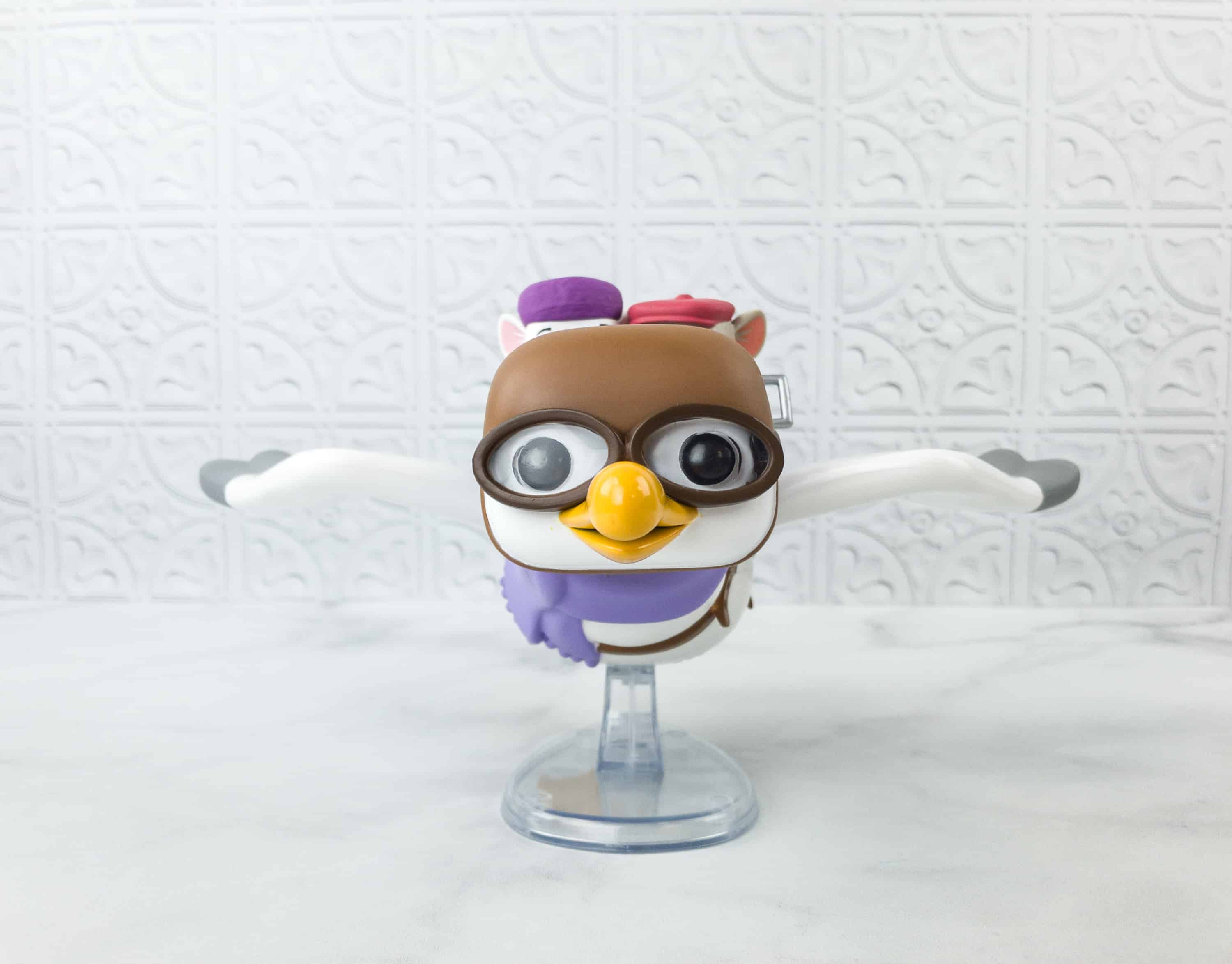 Orville is one of the pilots and flights (#13) of the Albatross Air Service. This was so big that one of the wings was disassembled in the box.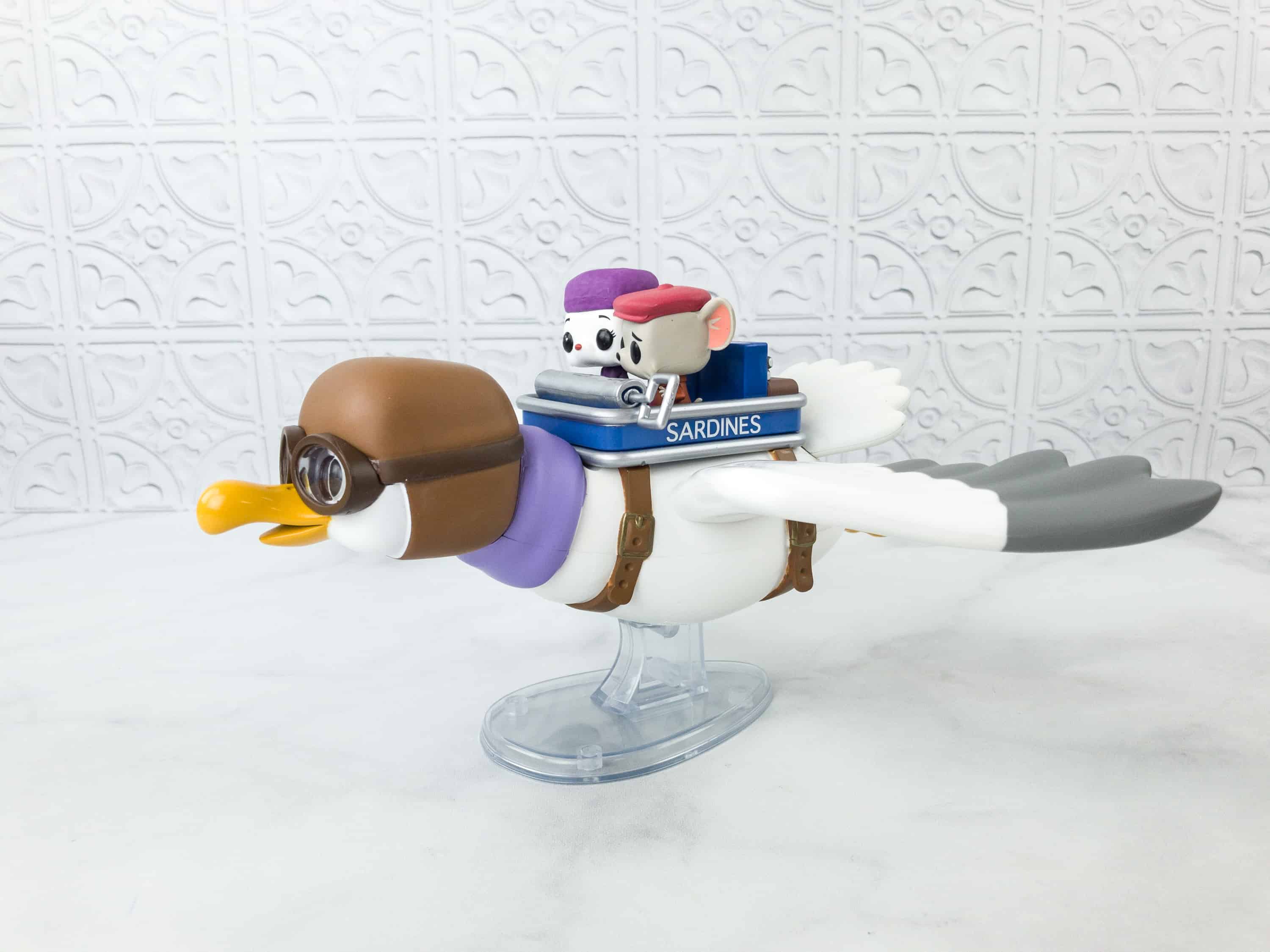 He helps fly Bernard and Miss Bianca to Devil's Bayou in order to rescue Penny, a young orphan who has been abducted by Madame Medusa, an evil woman seeking a precious diamond.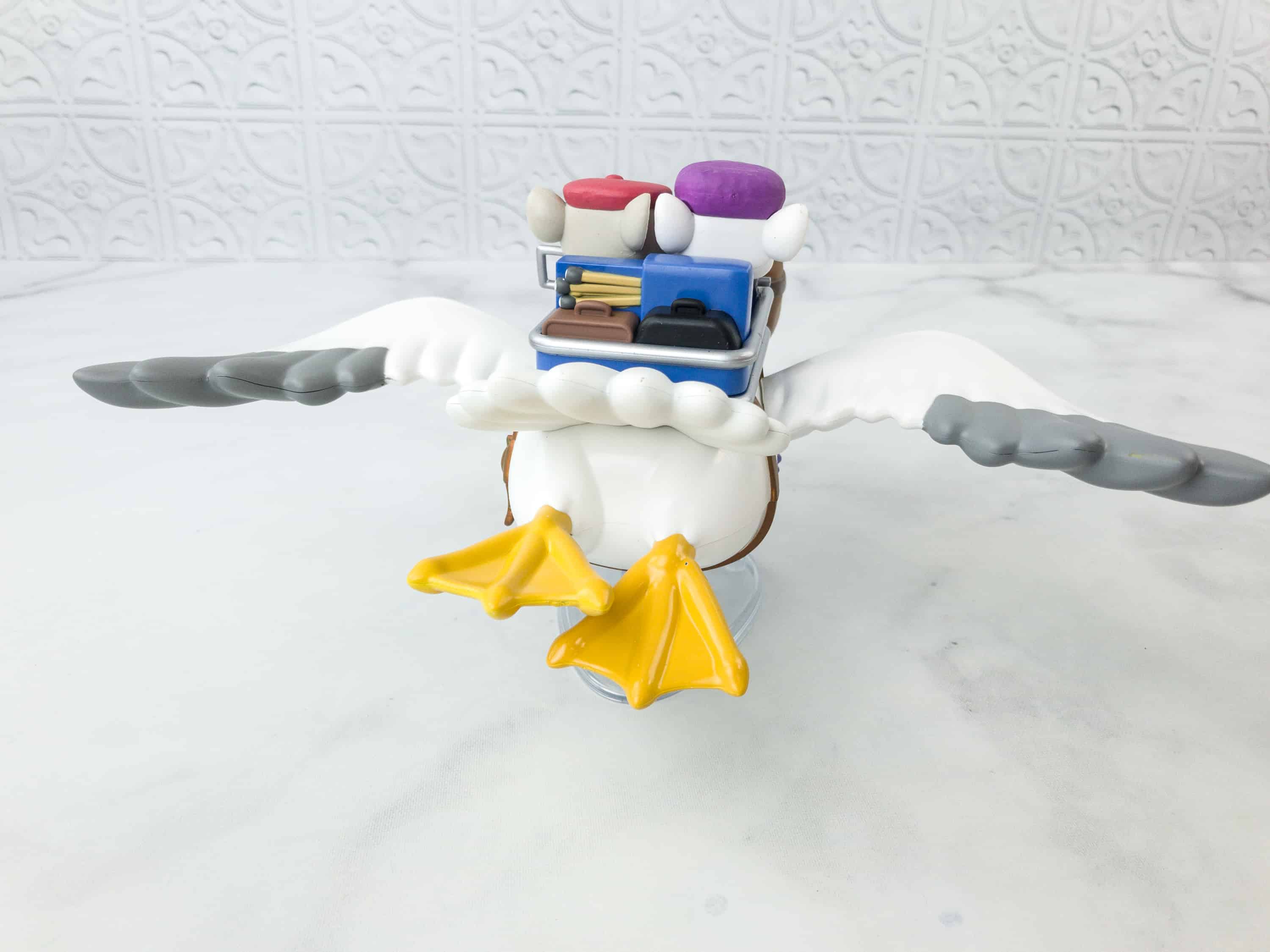 The mini POP!s of Ms. Bianca and Bernard are equally adorable as the full-sized POP! Orville!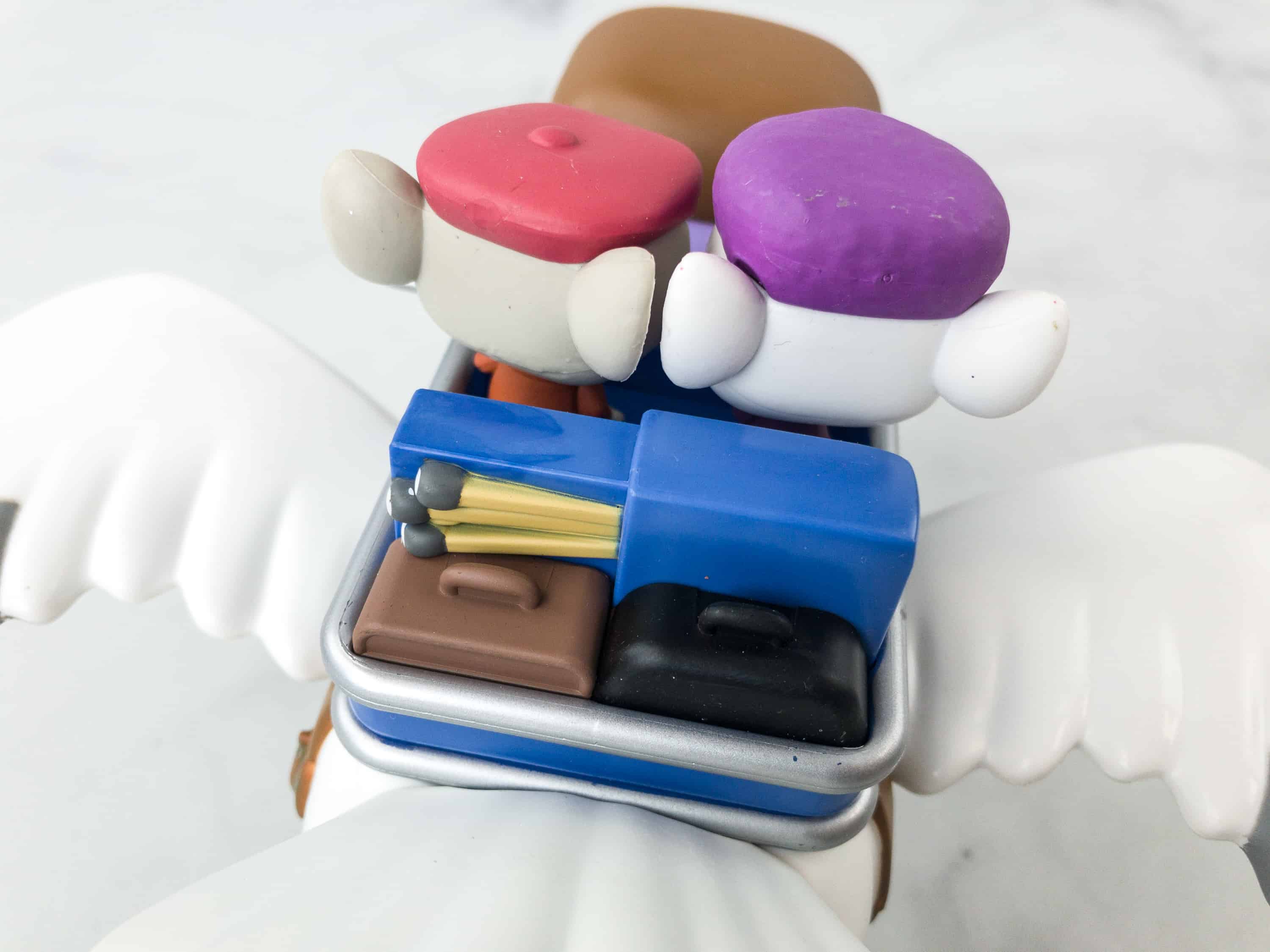 The impeccable details made me so happy to finally get this POP! based on the adventure film!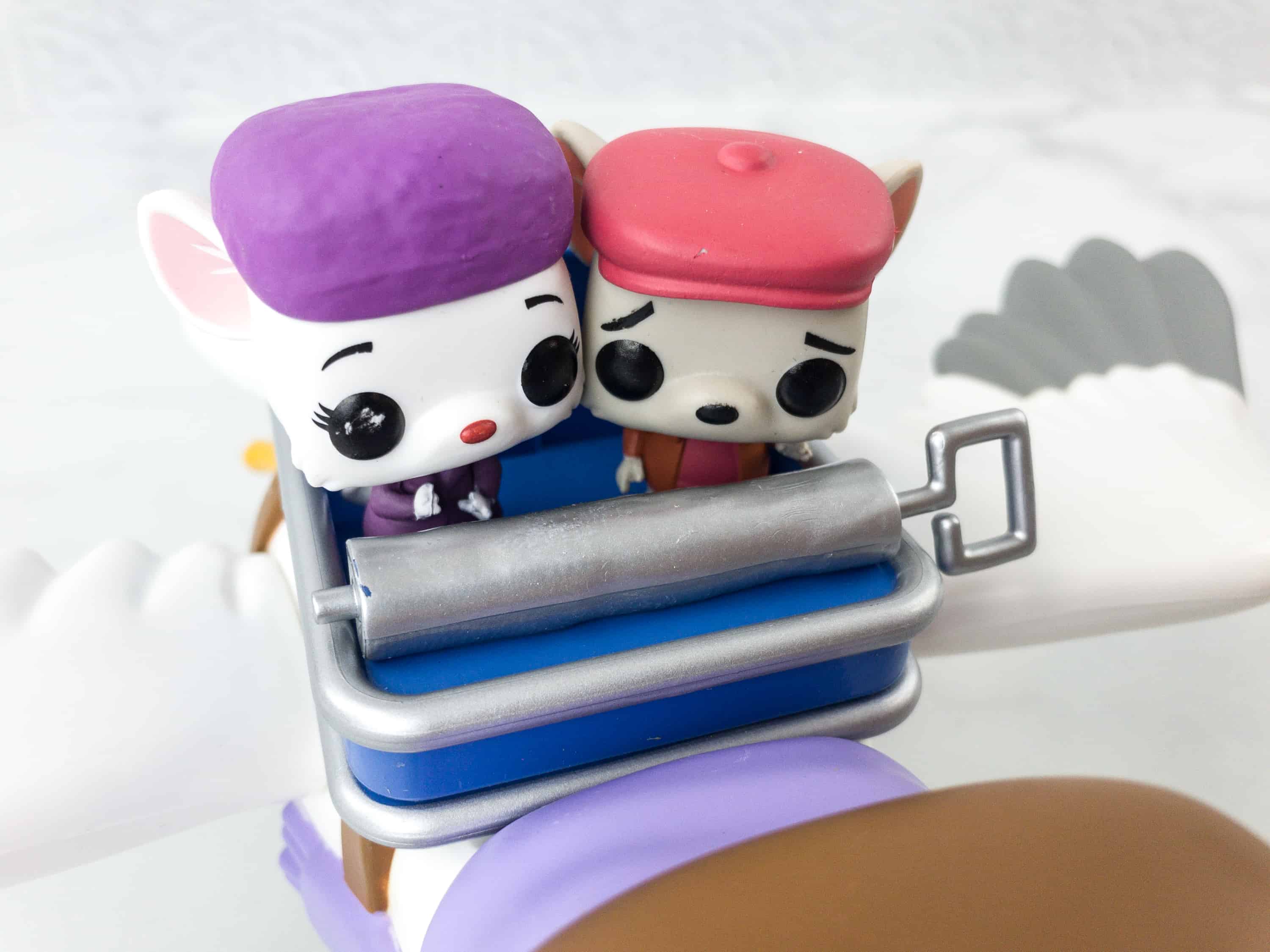 The mini POP! versions of Bernard and Ms. Bianca are riding atop Orville via a tuna can cargo carrier. Unfortunately, ours was scratched up. I'm still waiting to hear back about a replacement.
UPDATE: Funko refused to replace this item stating:
We cannot control slight manufacturing variations and are not able to replace based on these variations, including but not limited to minor paint flaws.
In my experience this isn't a minor paint flaw – it's a gouged eyeball. This is really disappointing.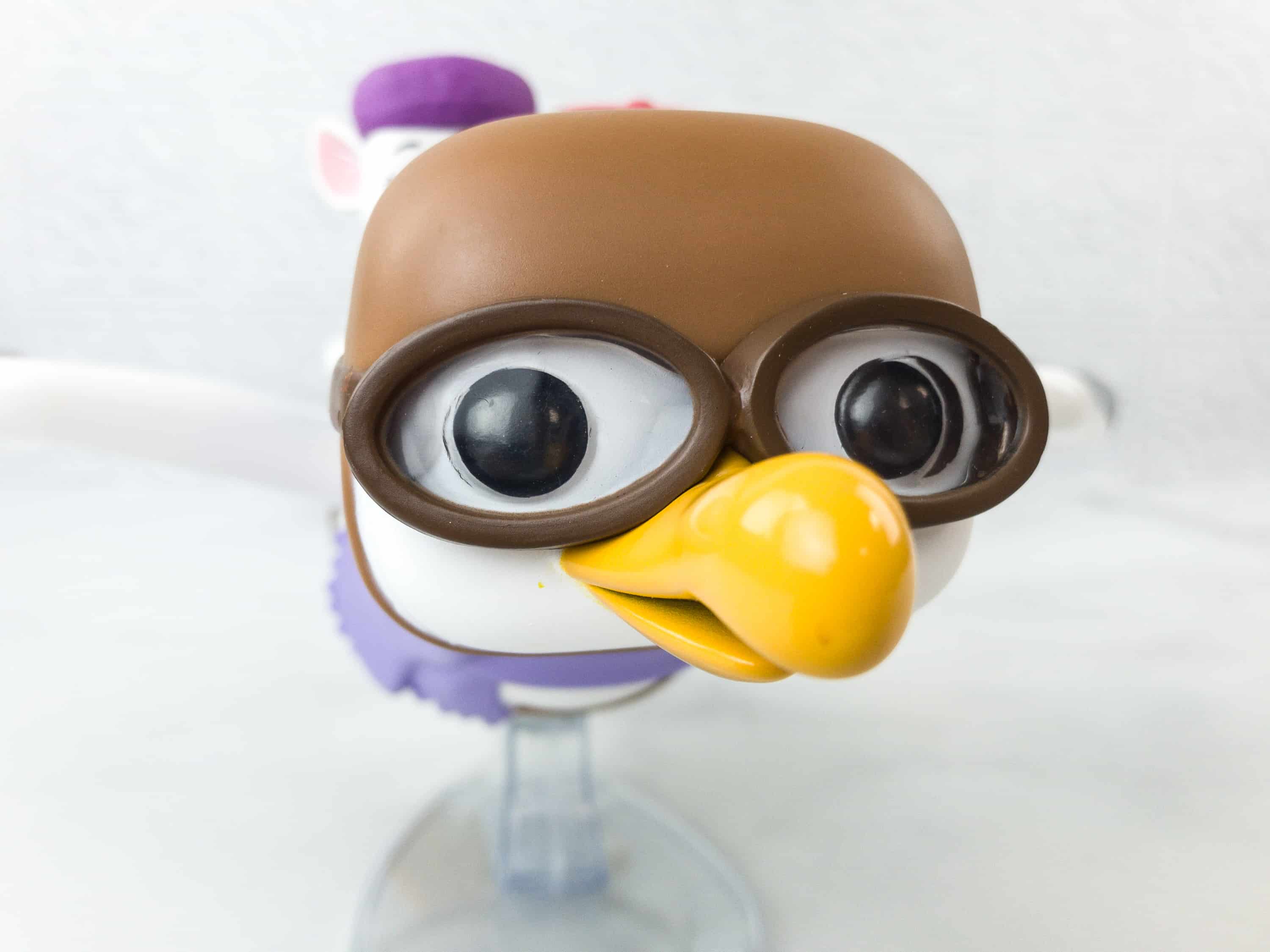 Orville takes his job and flying with pride! He may be a bit serious but he can also be a funny guy who is a bit clumsy! A perfect companion to great adventures! This is an amazing POP! figure!
The Funko subscriptions, including Disney Treasures, have ended (see this post for full details) but Funko has made the past boxes available in their shop with no subscription required. Boxes are $35. However, if you were a subscriber to one of their lines, log in to your account and pick up a past box for $15!
What a way to wrap it up! The ADVENTURE-themed box exactly depicts what this subscription has meant for us. We're a bit sad that this subscription has to end (especially since the other official Disney subscriptions have been on hiatus), but we're still happy to come across this wonderful box that provided us with lots of fun and smiles! The items are all wonderfully put together each month, the figures are well designed and detailed, the fun pins and patches we came to love collecting, and most of the items are fun and useful. We'll miss everything but hopefully the Hot Topic plans will come about – and we'll actually be able to get them – I'm a little worried about missing out!
UPDATE: Based on the failure of Funko to replace the defective item, I'm not quite as wowed. Good items, terrible quality control and customer service. And after the 60+ emails running on getting the January Smuggler's Bounty in, I shouldn't have been all that surprised – there's a reason they ended the subscriptions!
What did you think of this month's Disney Treasures box?