Disney Princess Pleybox is a bimonthly subscription that contains official Disney Princess merchandise. For only $24.99 every other month, you'll get a box filled with Disney Princess figurines, accessories, and a lot more! The set also includes an activity book and a crafting activity book based on the featured Princess of the month. Each box transforms into a scene from your little princess' favorite Disney movie that you can both "pley" along!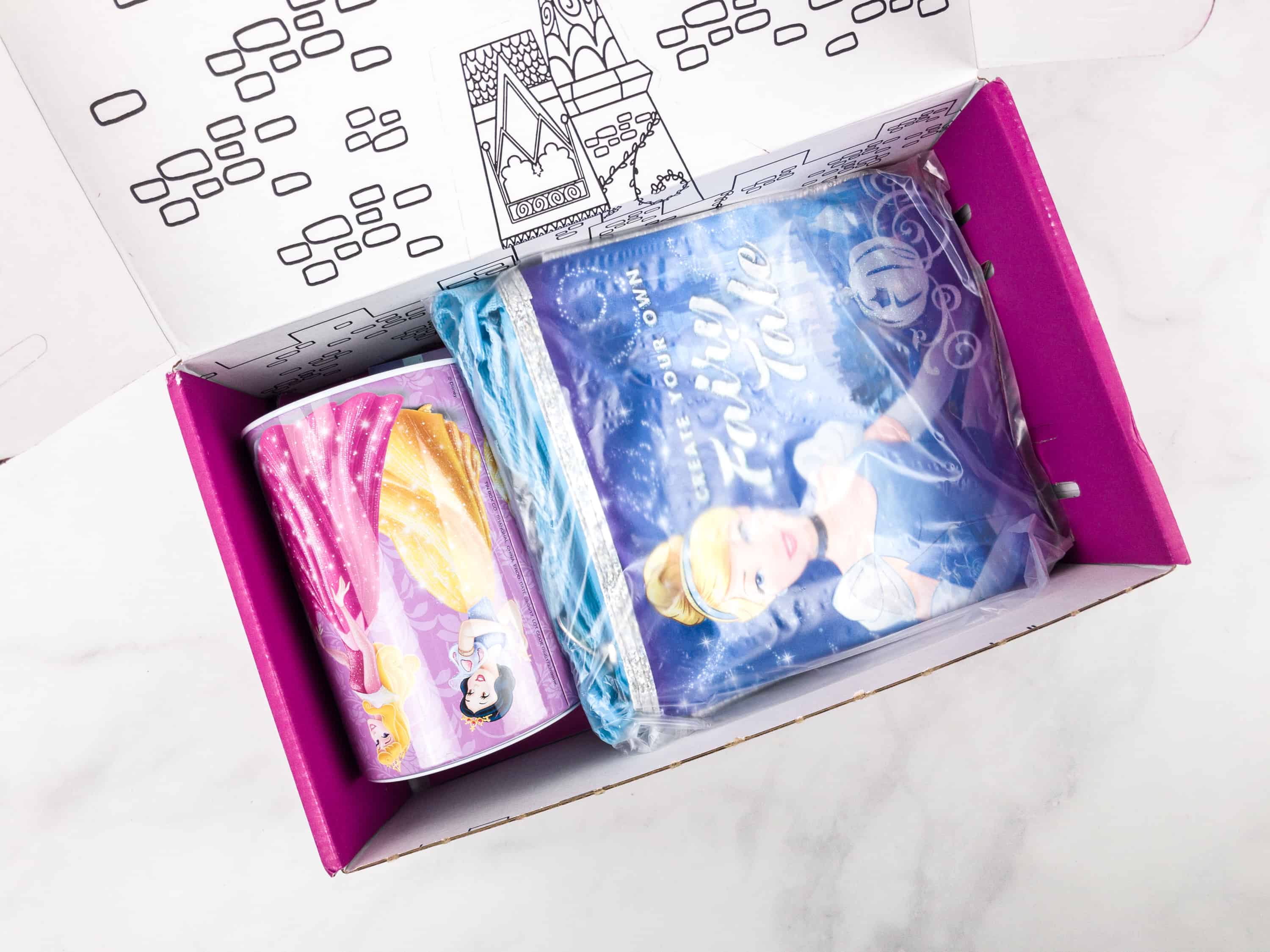 This month was all about Cinderella!
DEAL: Save 25% on your first box with code WELCOME25!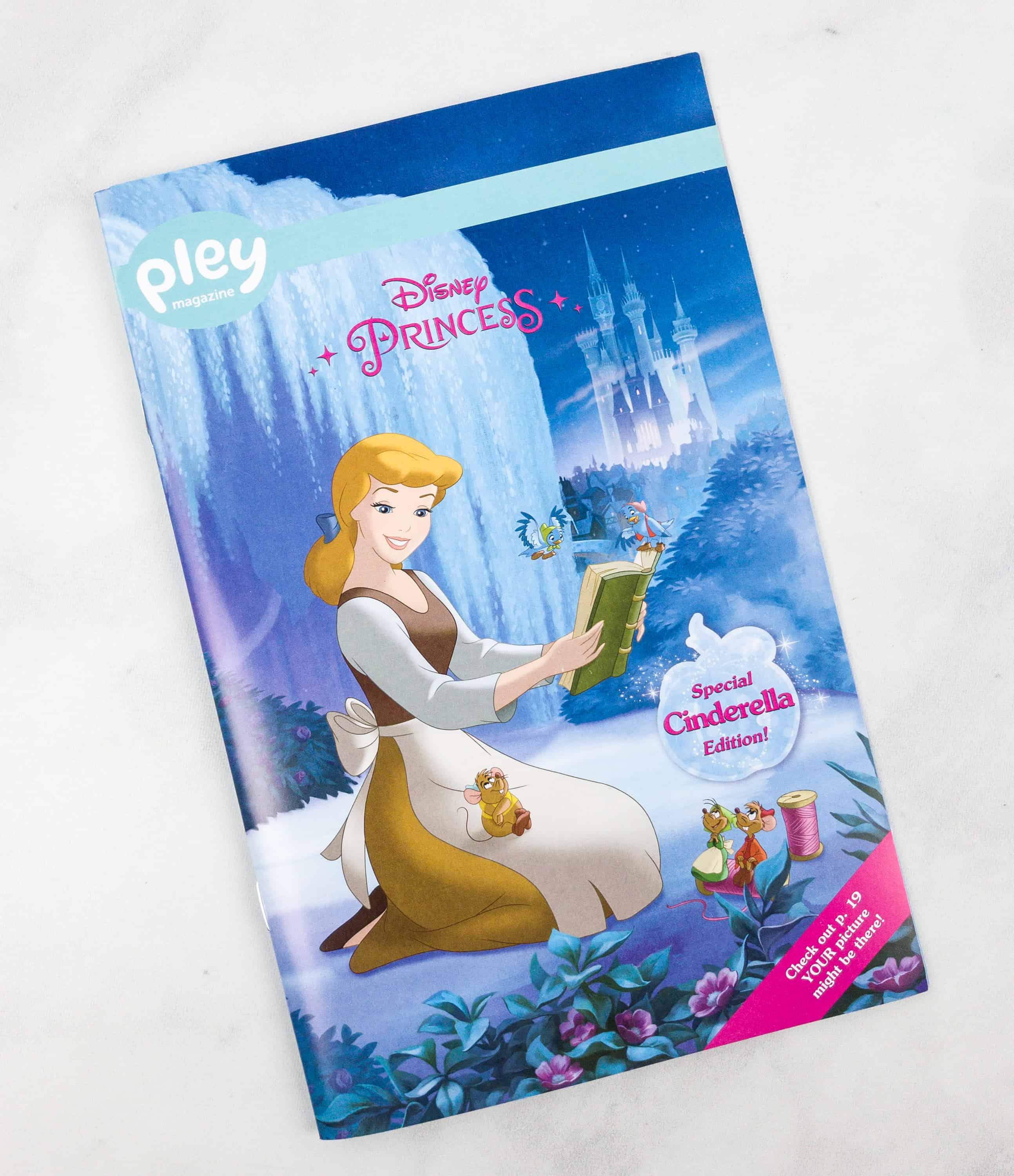 Each box comes with a monthly Pley Magazine.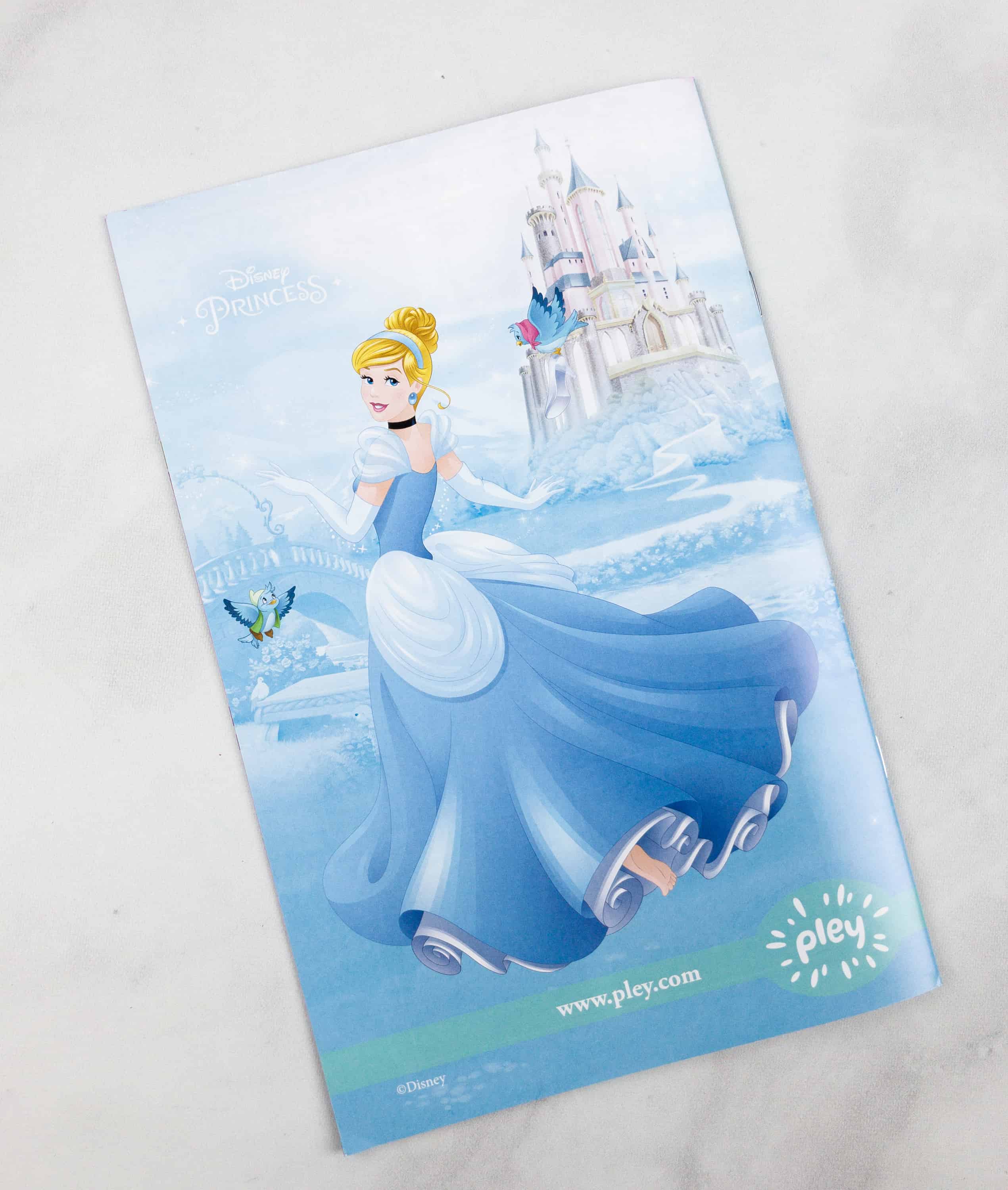 Pley encourages subscribers to take photos of the box with the kids to get a chance to be featured in upcoming magazine issues – but they always remind kids to ask their parent!
Inside the magazine are instructions on how to turn your box into Cinderella's castle.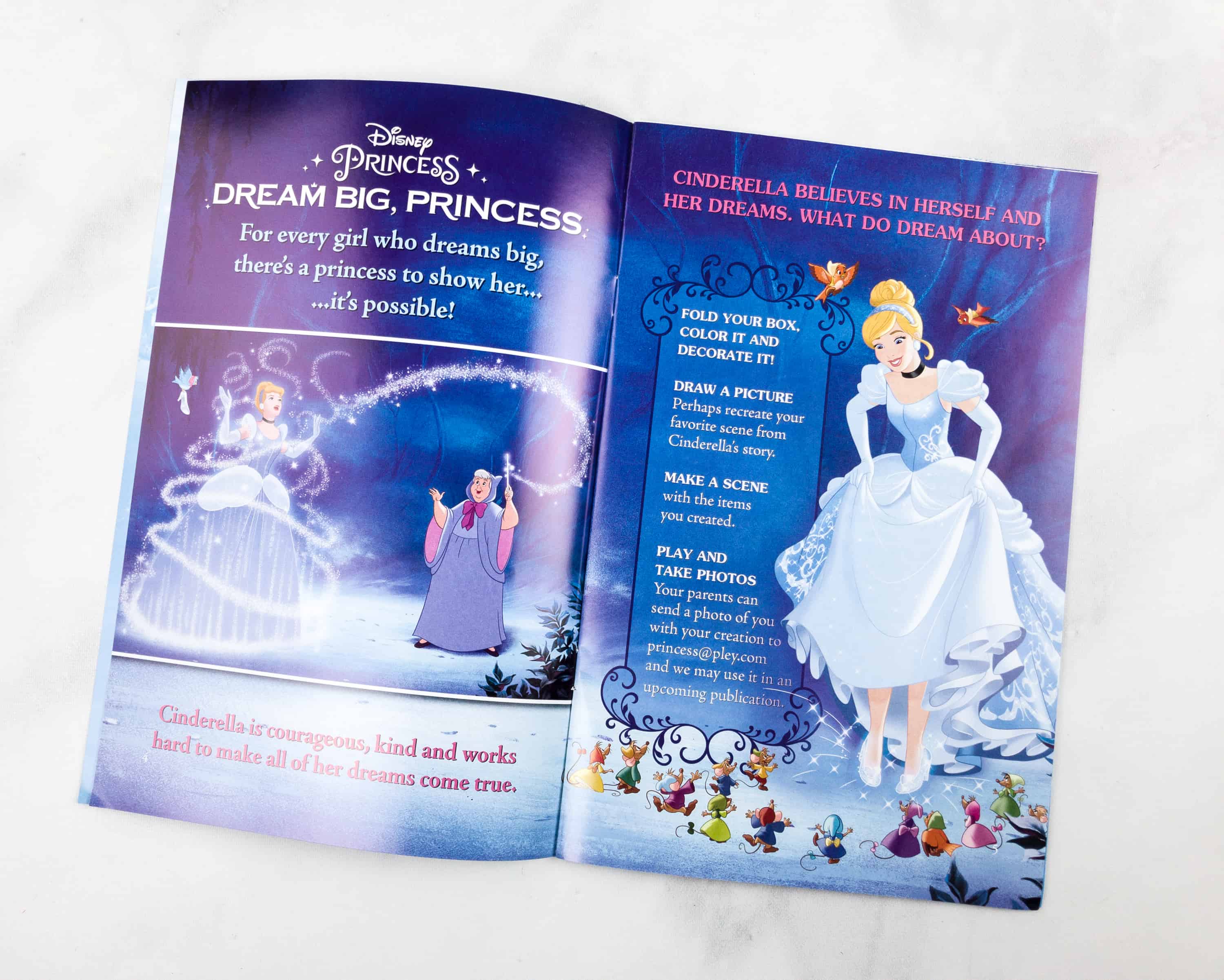 There are also lots of fun activities for the kids!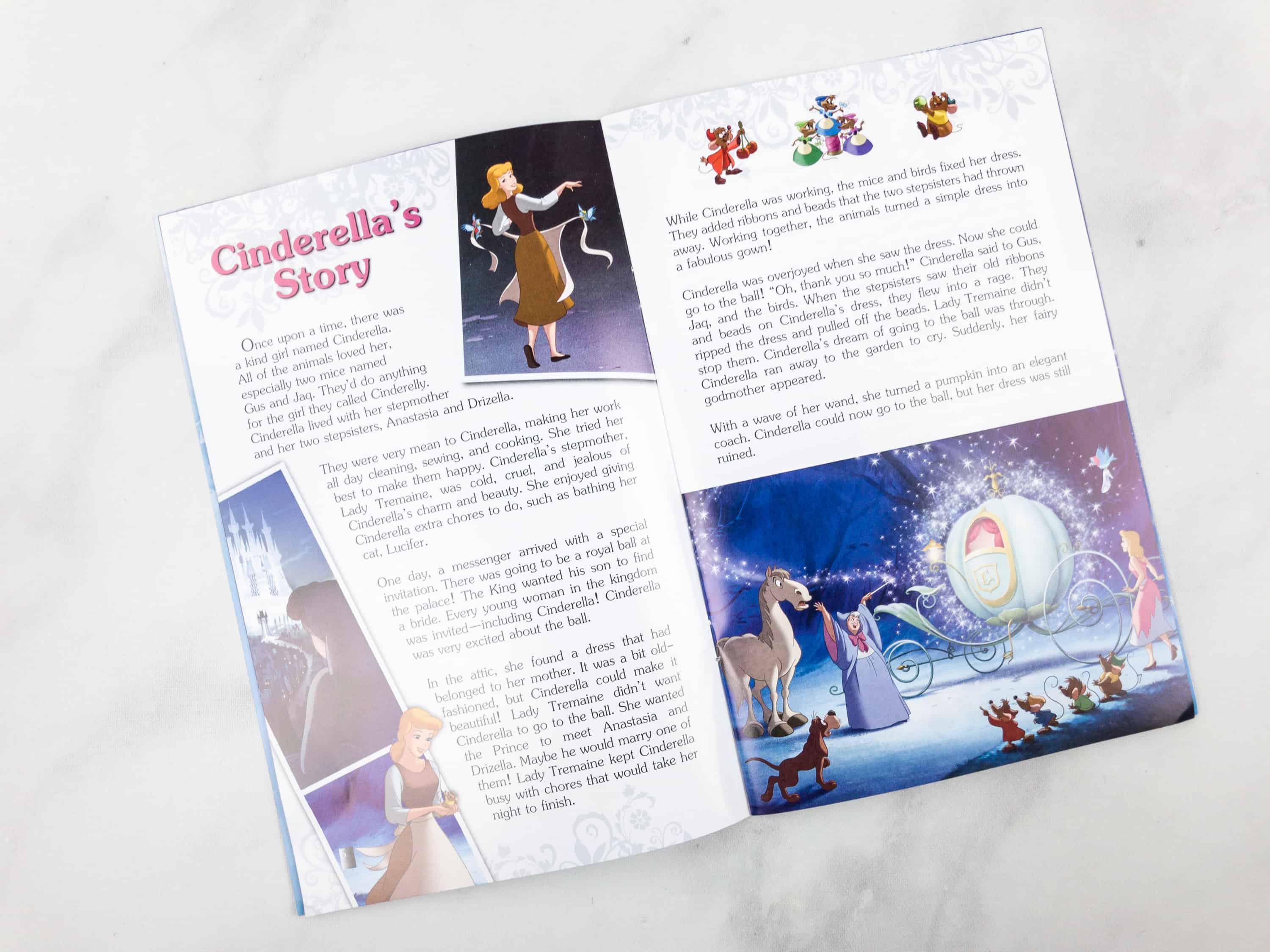 Here's a brief summary of Cinderella's story.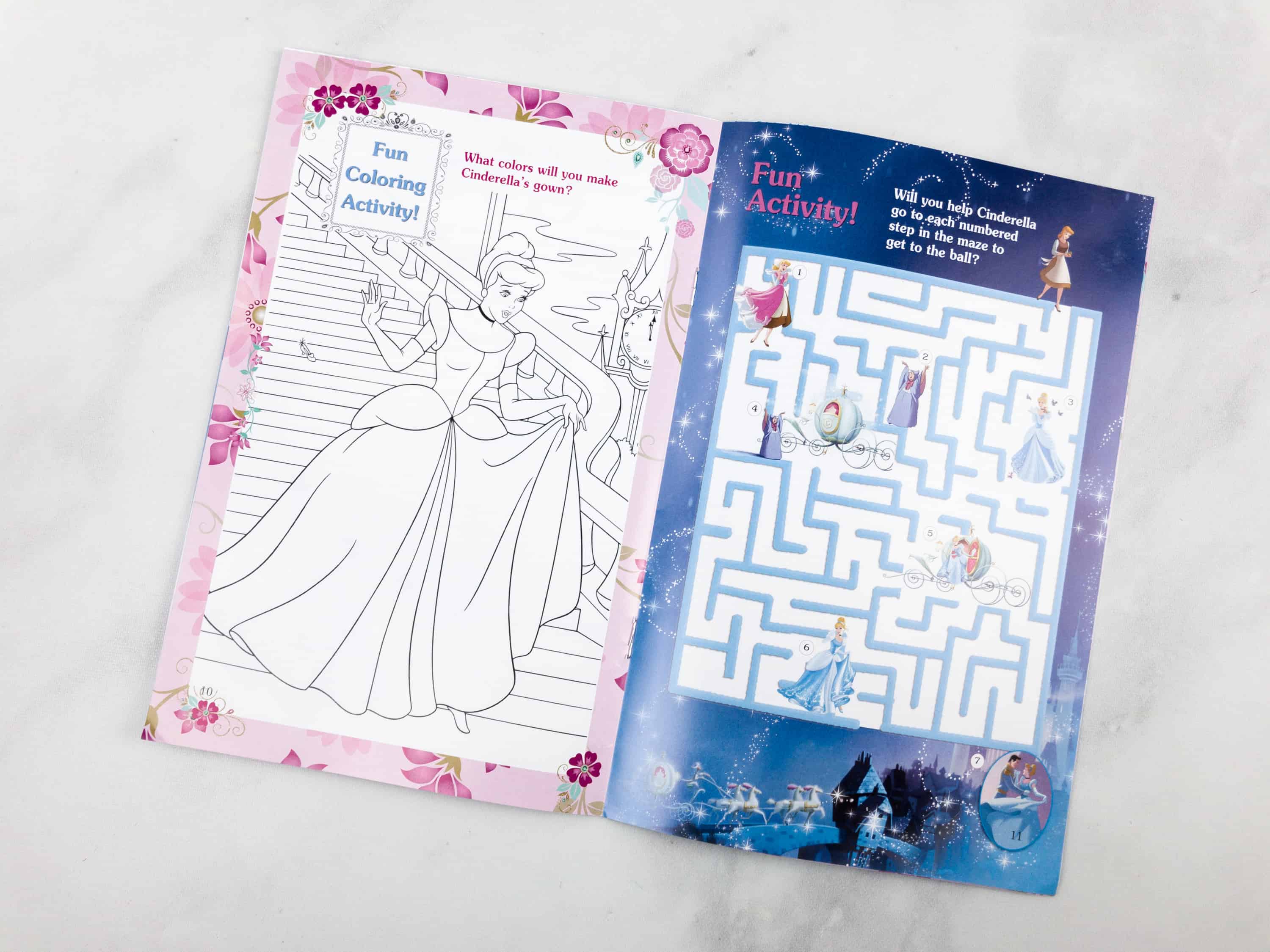 More activities to keep the kids busy! There are full-colored illustrations, and kids are also encouraged to help Cinderella find her way to the ball!
Another fun activity included in the booklet is this spot the difference game.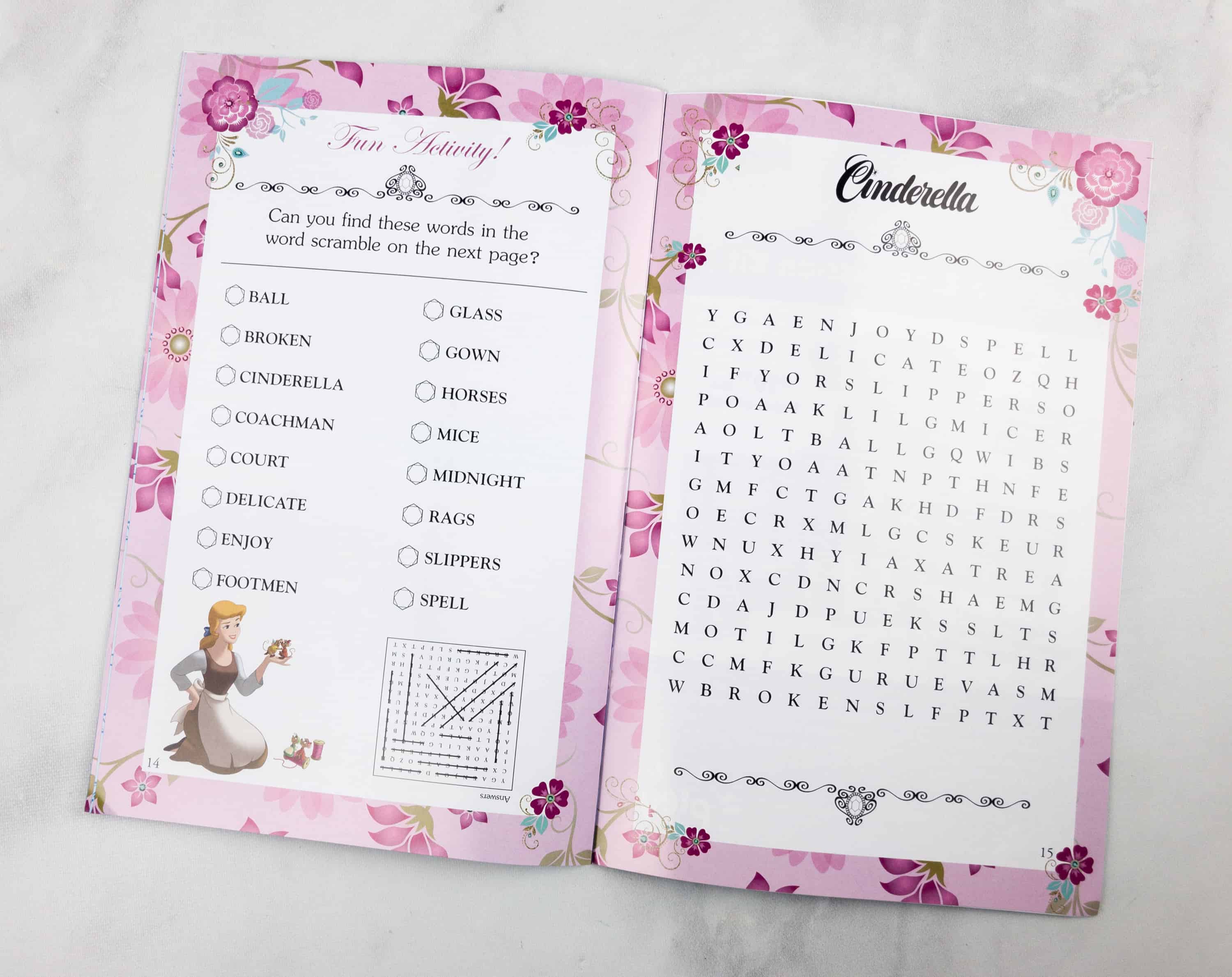 There's word scramble too!
What makes Pleybox so awesome is that each box they send can be transformed into a structure that kids can play with. This month, the box transforms into the King's castle, where Prince Charming and Cinderella live!
You can also paint or color the box as part of your adventure.
Everything in the box!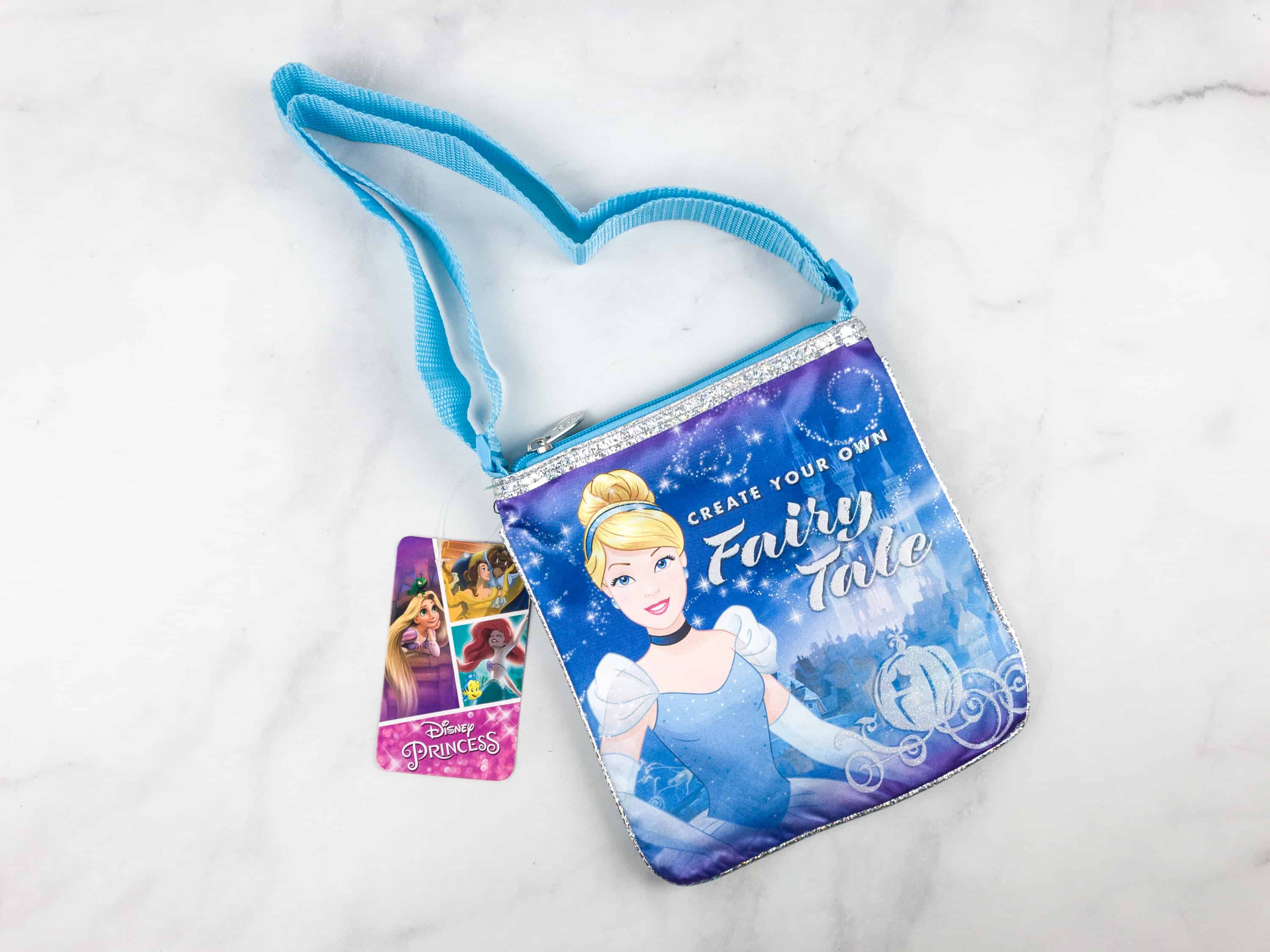 Cinderella Hobo Bag ($15) This adorable hobo bag features Cinderella in her beautiful blue gown! It's small, but can fit a few items like a small notepad, a pen, a phone, or a coin purse.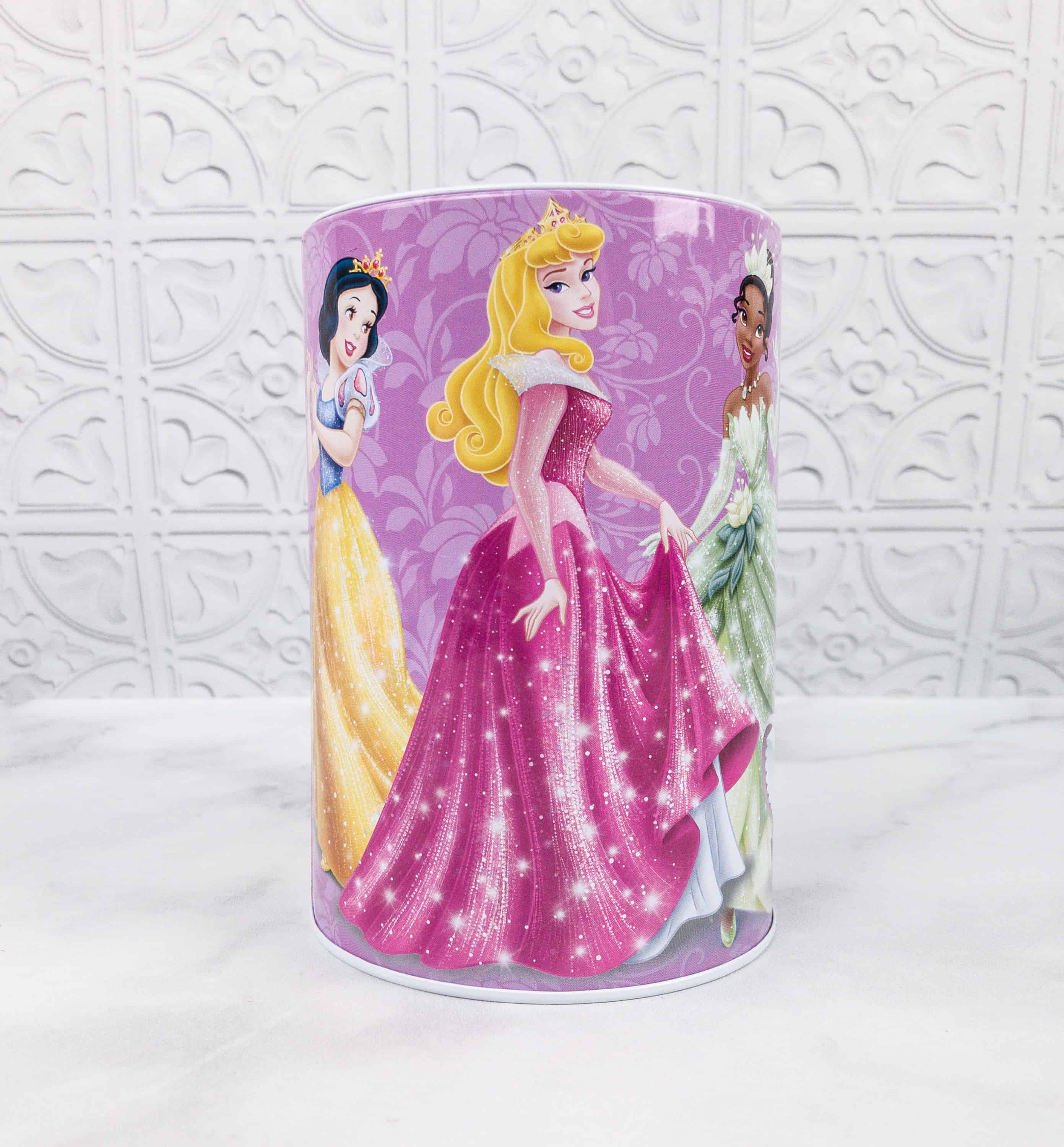 Money Bank ($5) Saving up is made easy with this charming money bank, featuring the Disney Princesses! On this side, we have Snow White, Aurora, and Tiana…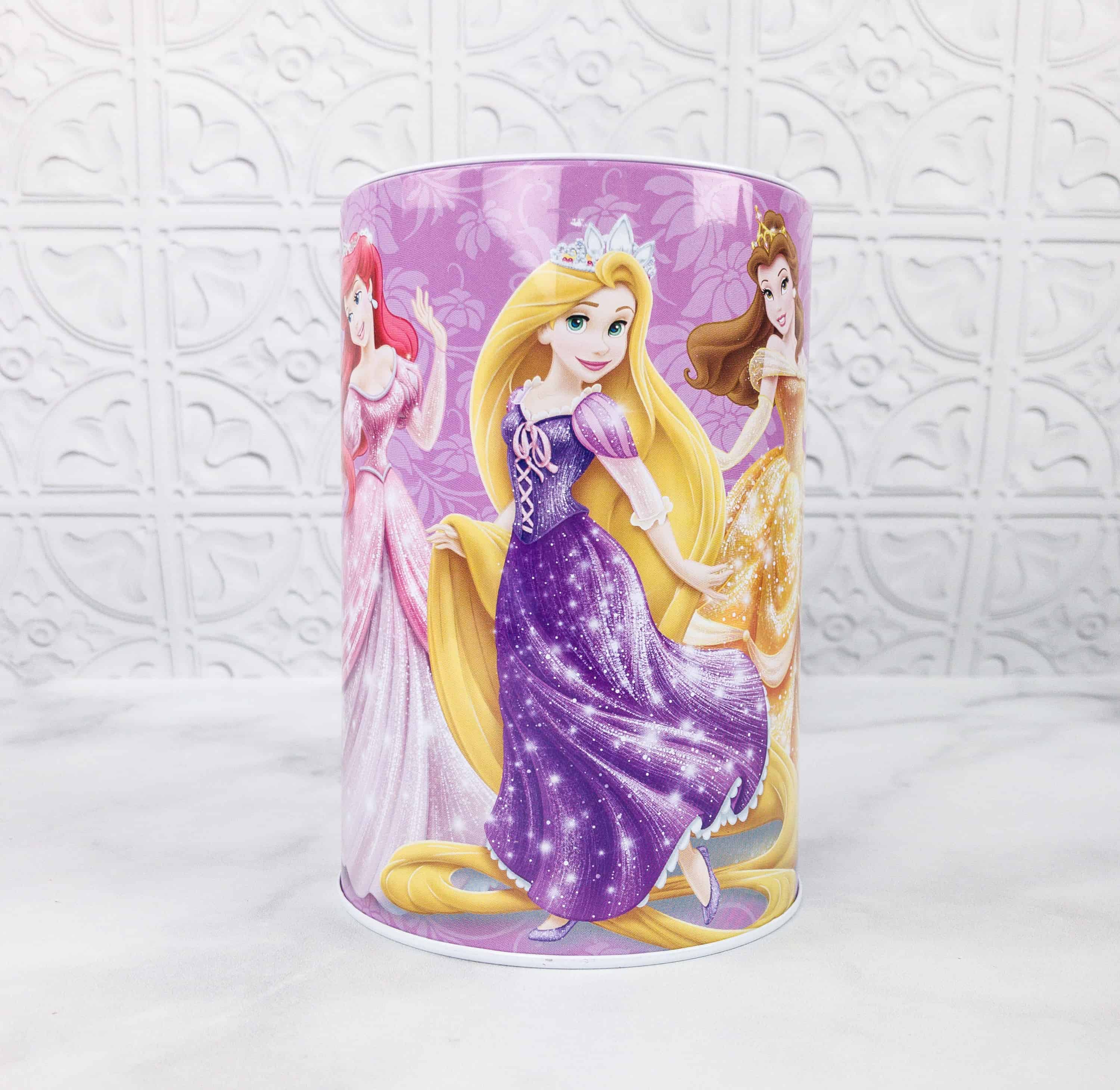 …while on the other side, there are three other princesses: Ariel, Rapunzel, and Belle!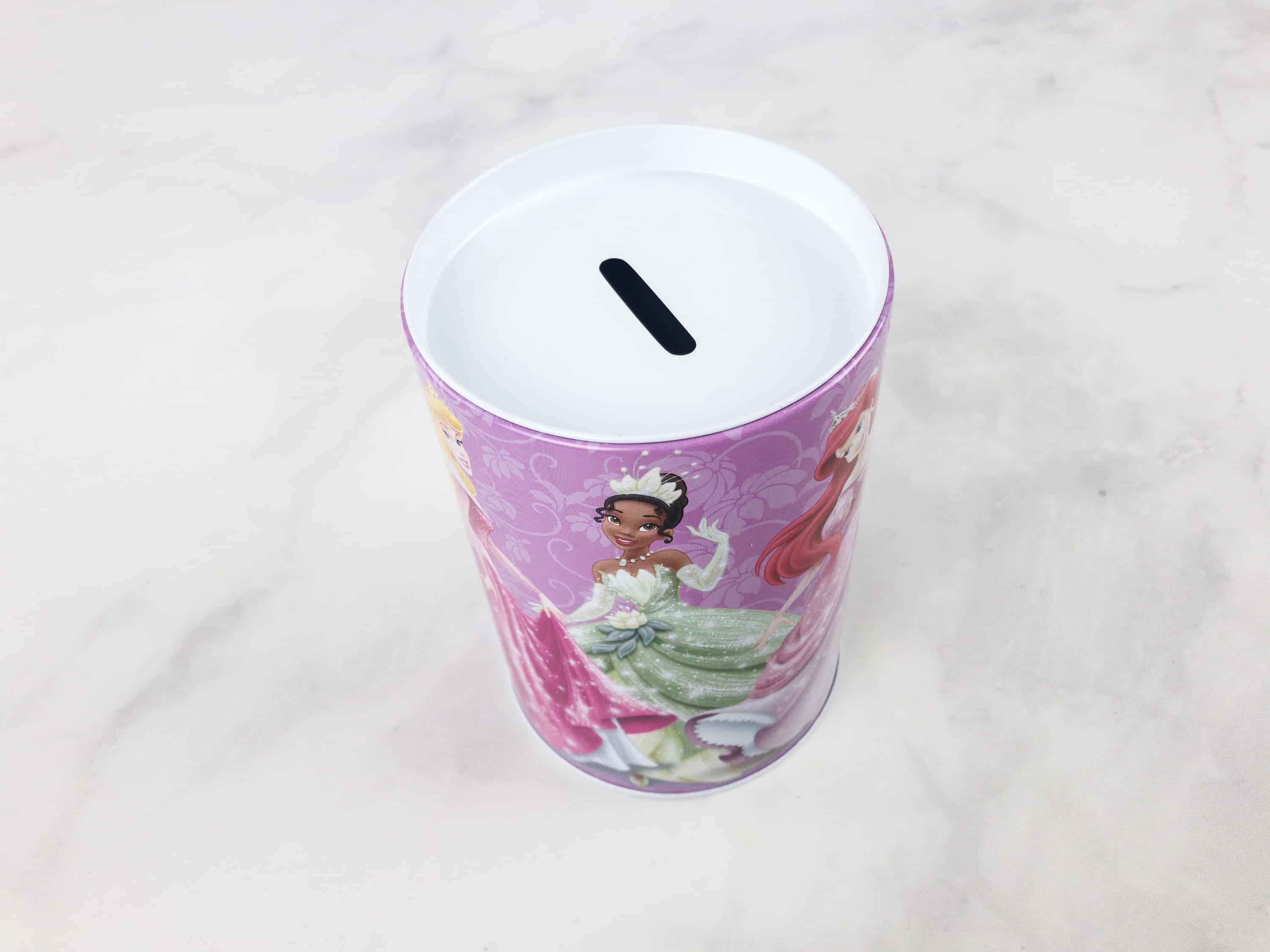 The coin slot not only fits coins but paper bills too. Super cute – but I can't be the only one that thought it was odd that Cinderella wasn't featured!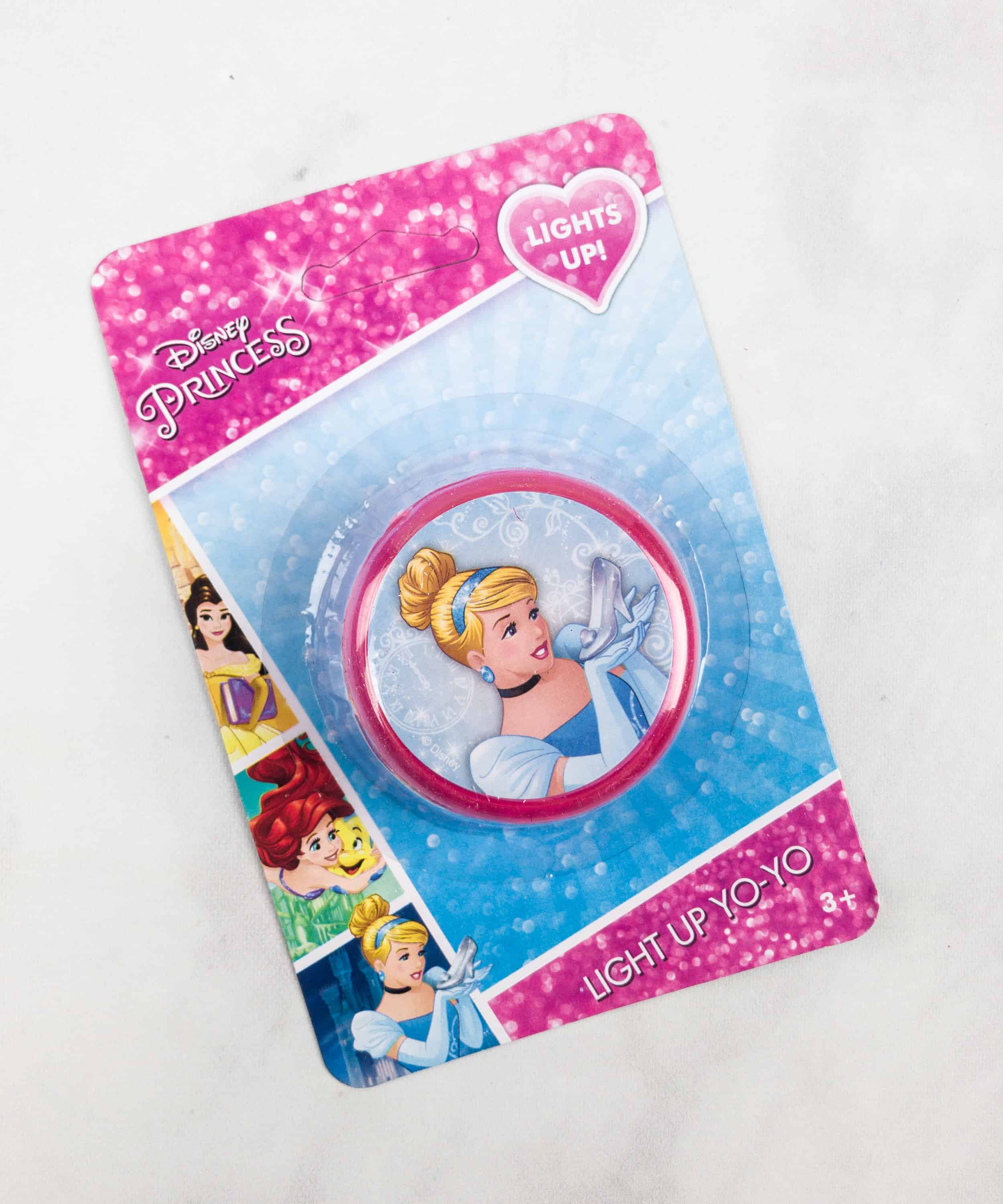 Light Up Yo-Yo ($3) We haven't seen a yoyo for quite a while in subscription boxes, so we're glad they included one this box and it even features Cinderella. This side shows the princess and her glass shoe.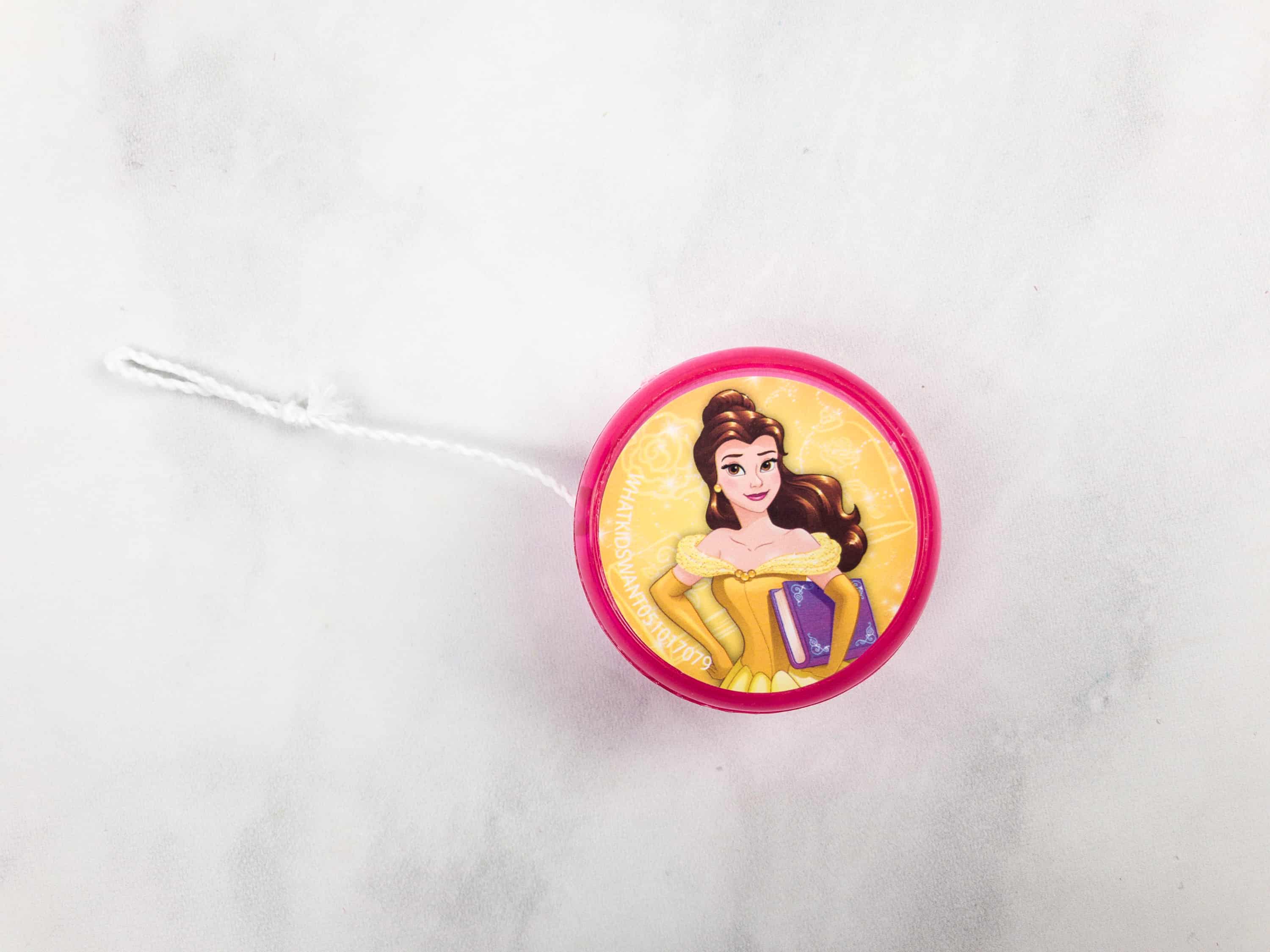 The other side of the yoyo features Belle with a book. How cute! Our yoyo didn't light up, and we've heard that a few subscribers had that issue, but Pley replaced them promptly.
Cinderella T-Shirt ($15) My daughter is really excited about her Disney princess shirts, as they are comfy and the designs are really pretty. This pink shirt features Cinderella all geared up for the party!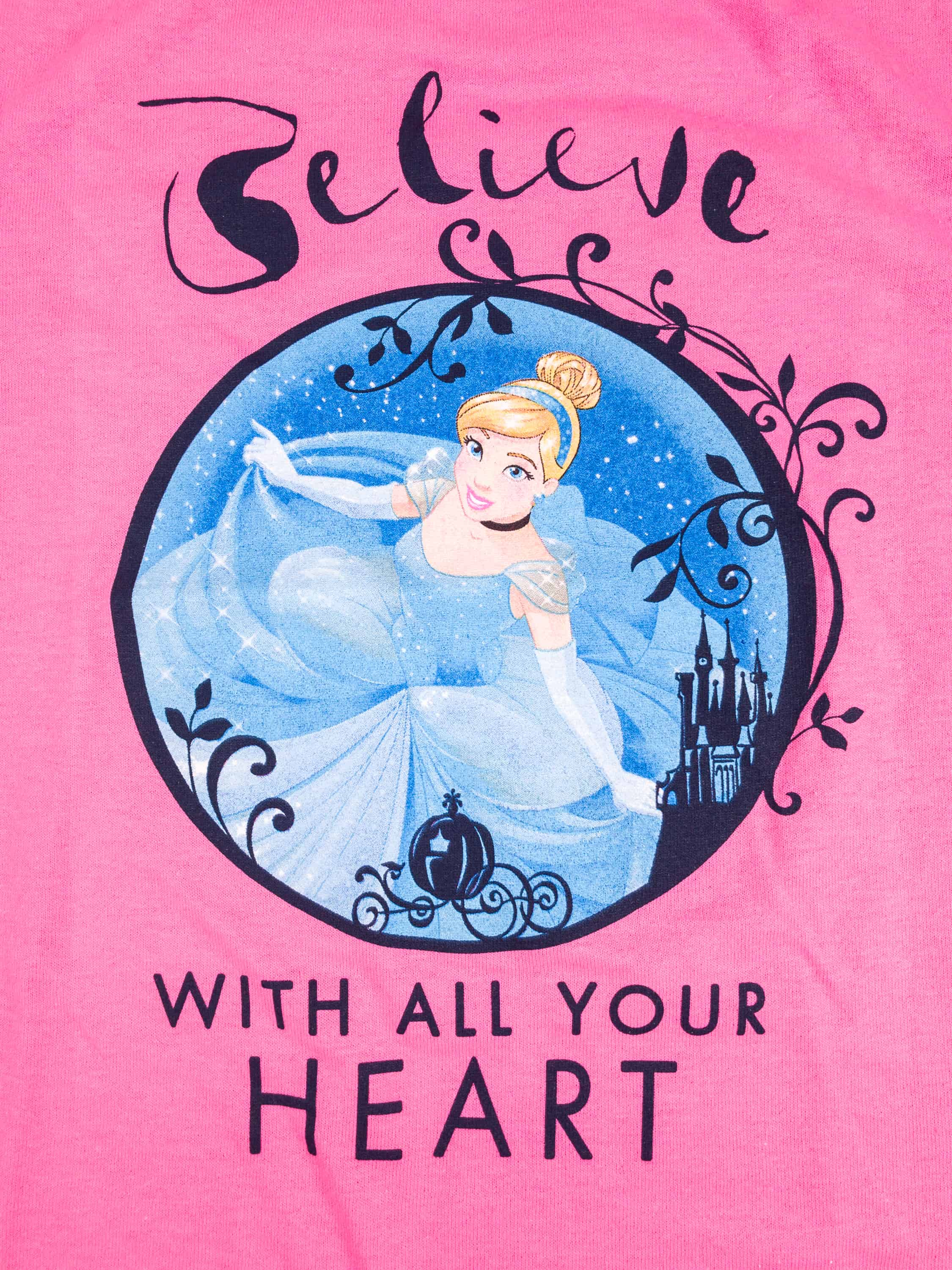 Cinderella is a princess that represents faith or strong belief, and that dreams do come true so you just have to believe with all your heart!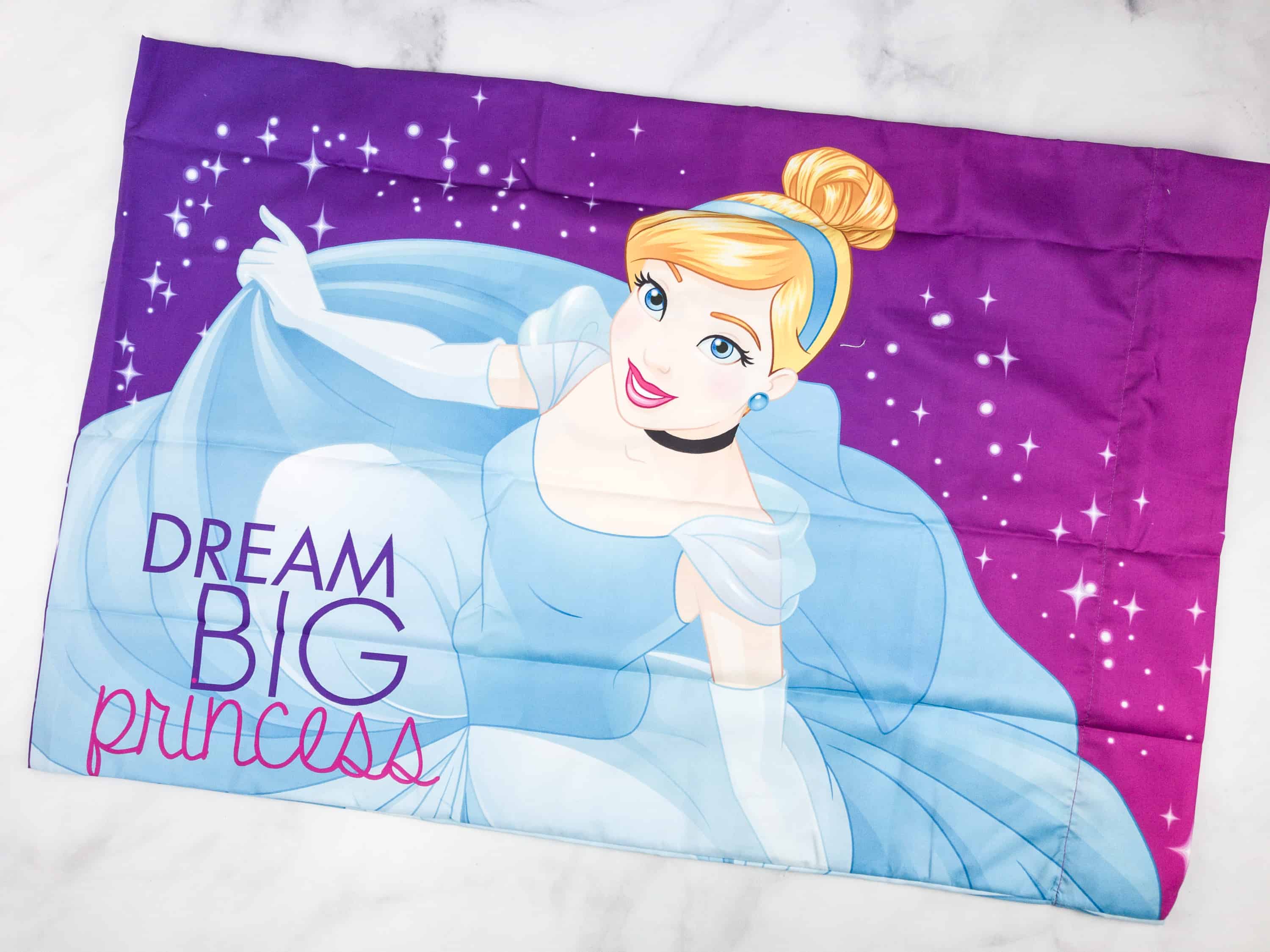 Cinderella Pillowcase ($12) The pillowcase has a similar design with the shirt, and comes with a saying that is really inspiring for little girls:
Dream BIG Princess.
Every Disney Pleybox we receive is just magical. It's always loaded with fantastic items that the kids love! My daughter is the happiest with all the contents of the box because they're all fit for a princess of course! She definitely loves the hobo bag, along with the shirt and the pillowcase. Everything is licensed from Disney so it's really an awesome deal!
What do you think of the Disney Princess Pleybox this month?
Visit Disney Princess Pleybox to subscribe or find out more!