DC Legion of Collectors is a bimonthly subscription box that includes 100% exclusive Funko Pop! Vinyl, apparel, accessories, collectibles and more from Funko & DC Comics. Everything inside is 100% exclusive to the box and designed in collaboration with Funko! Funko also produces the Marvel Collector Corps Box, Smuggler's Bounty, and the Happiest Subscription Box on Earth, Disney Treasures!
This is the review of their Hero Gift for 2017. All Funko subscriptions are ending, and transitioning to a retail product. Still no word on where we'll find this box!
It's our favorite princess of the Amazons, popularly known as Wonder Woman!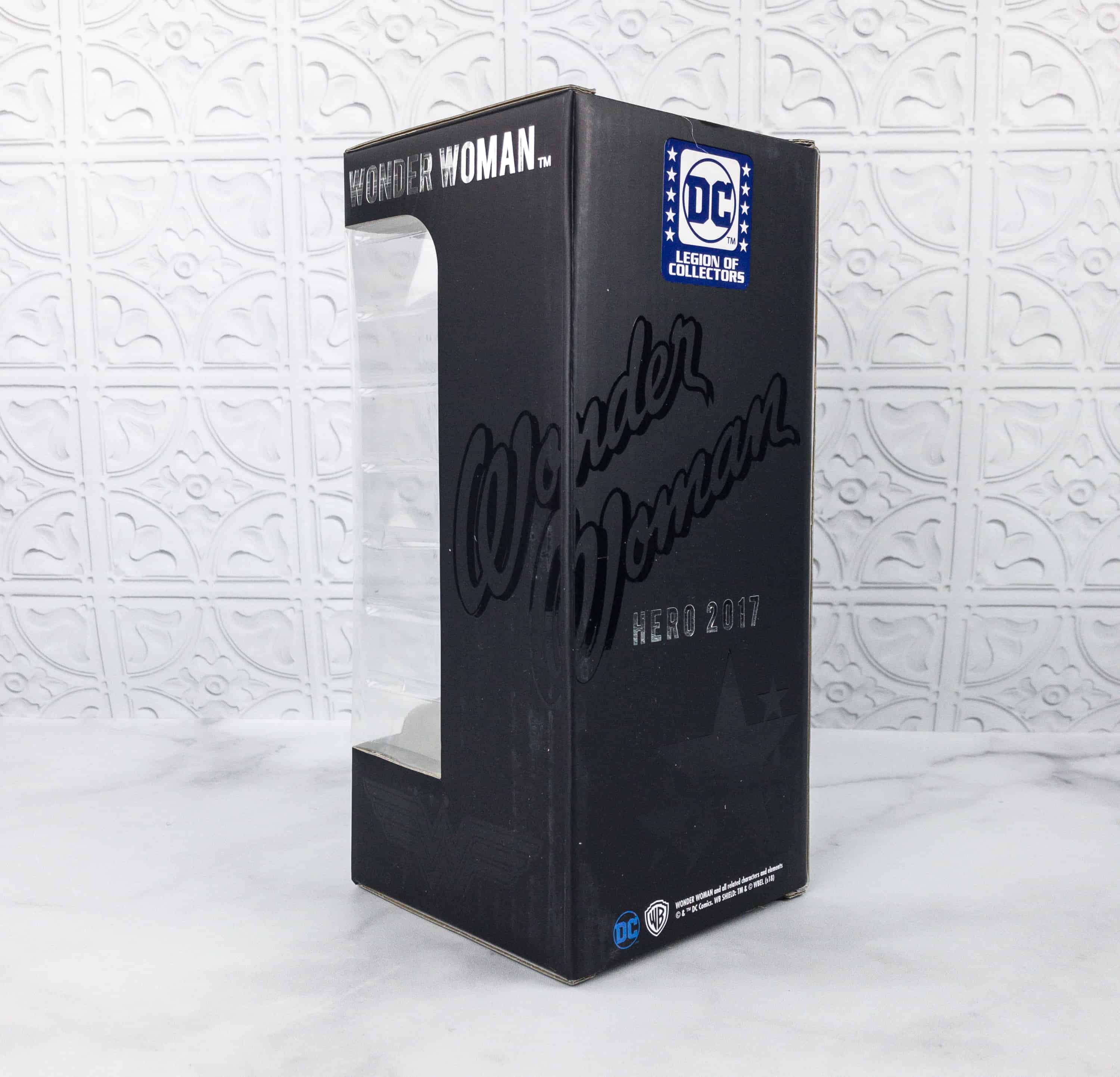 The figure is packaged in a sturdy black box.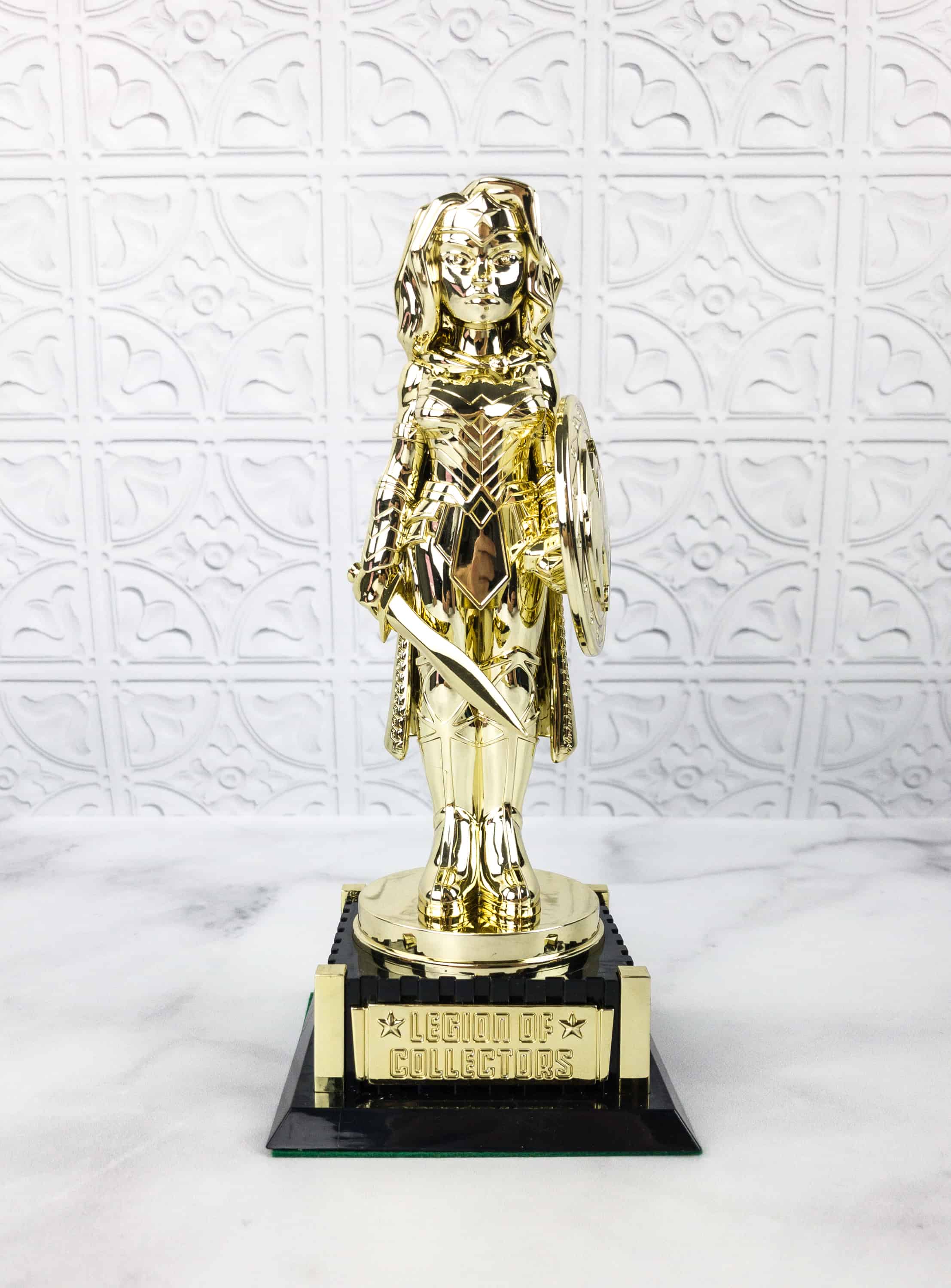 It's a hollow figure, but it's gold colored and really shiny!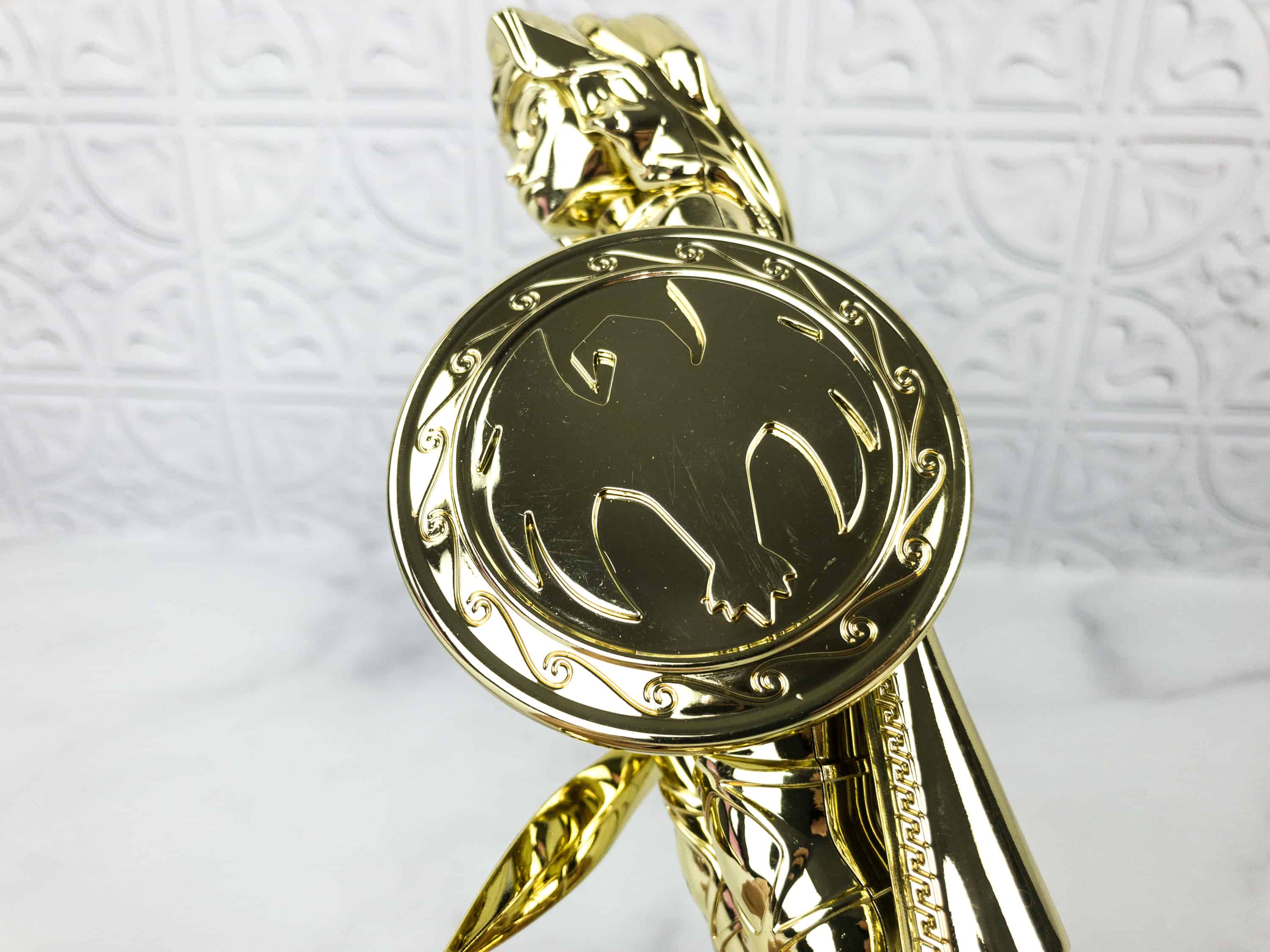 Our heroine is wearing her battle armor from the latest movie while holding her shield and her magical sword.
The back of this trophy is really shiny, it's like I was given a trophy from Oscars!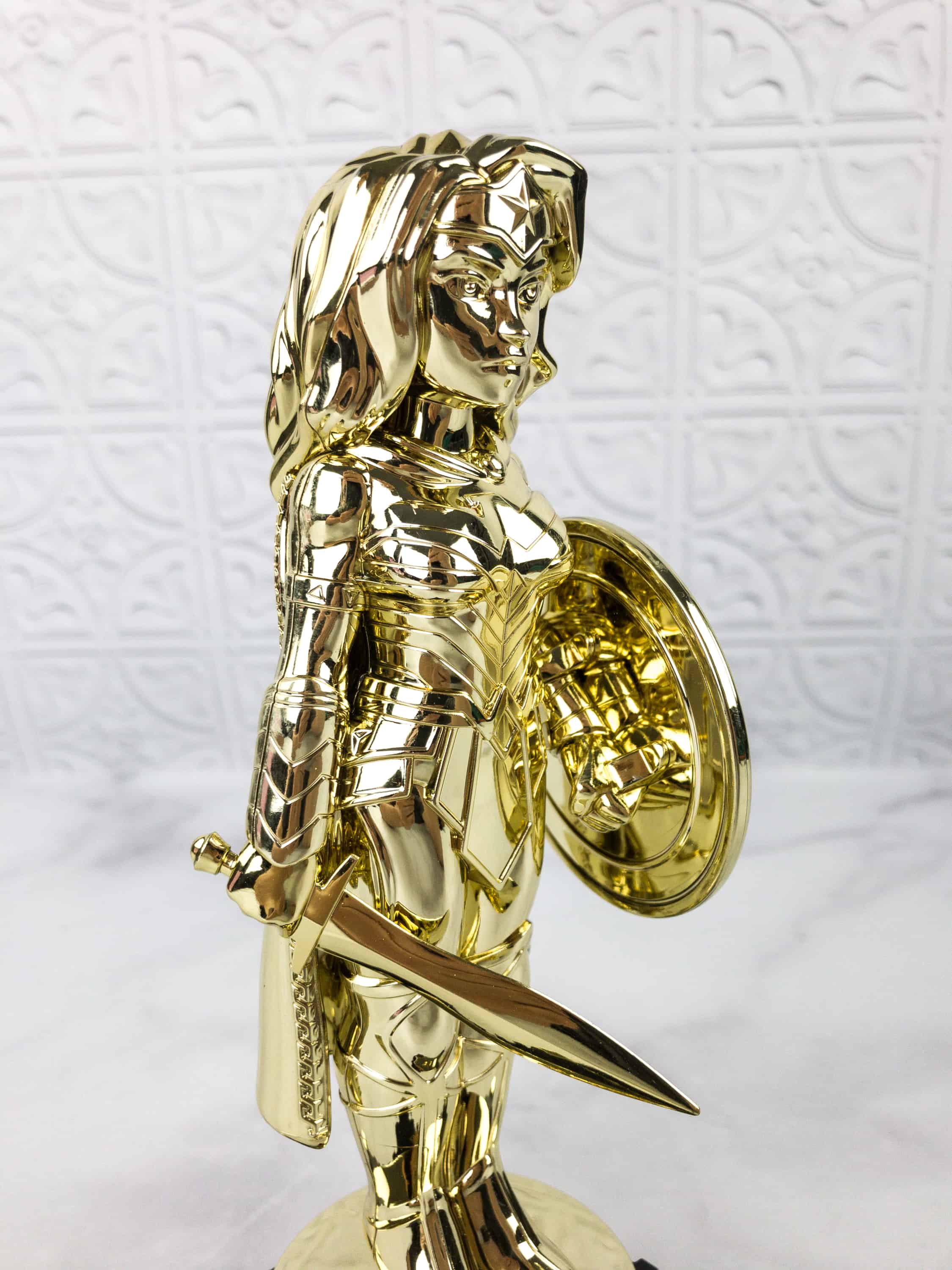 She looks really serious on this one and ready for a clash. Her stance is regal yet you can feel her courage and strength overflowing from inside of her!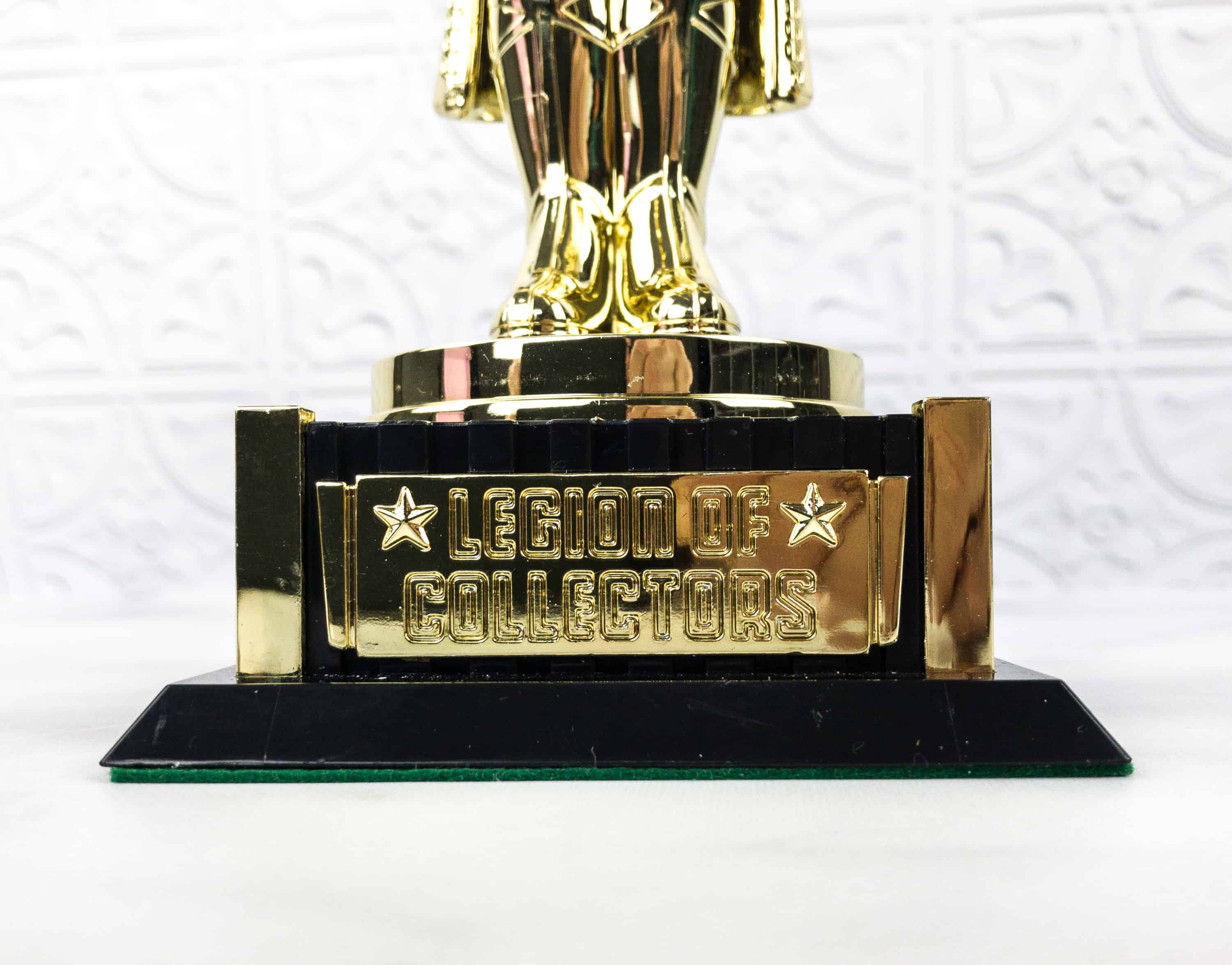 The base also has the Legion of Collectors carved on it. Despite the figure being hollow, the base is felted at the bottom and really heavy.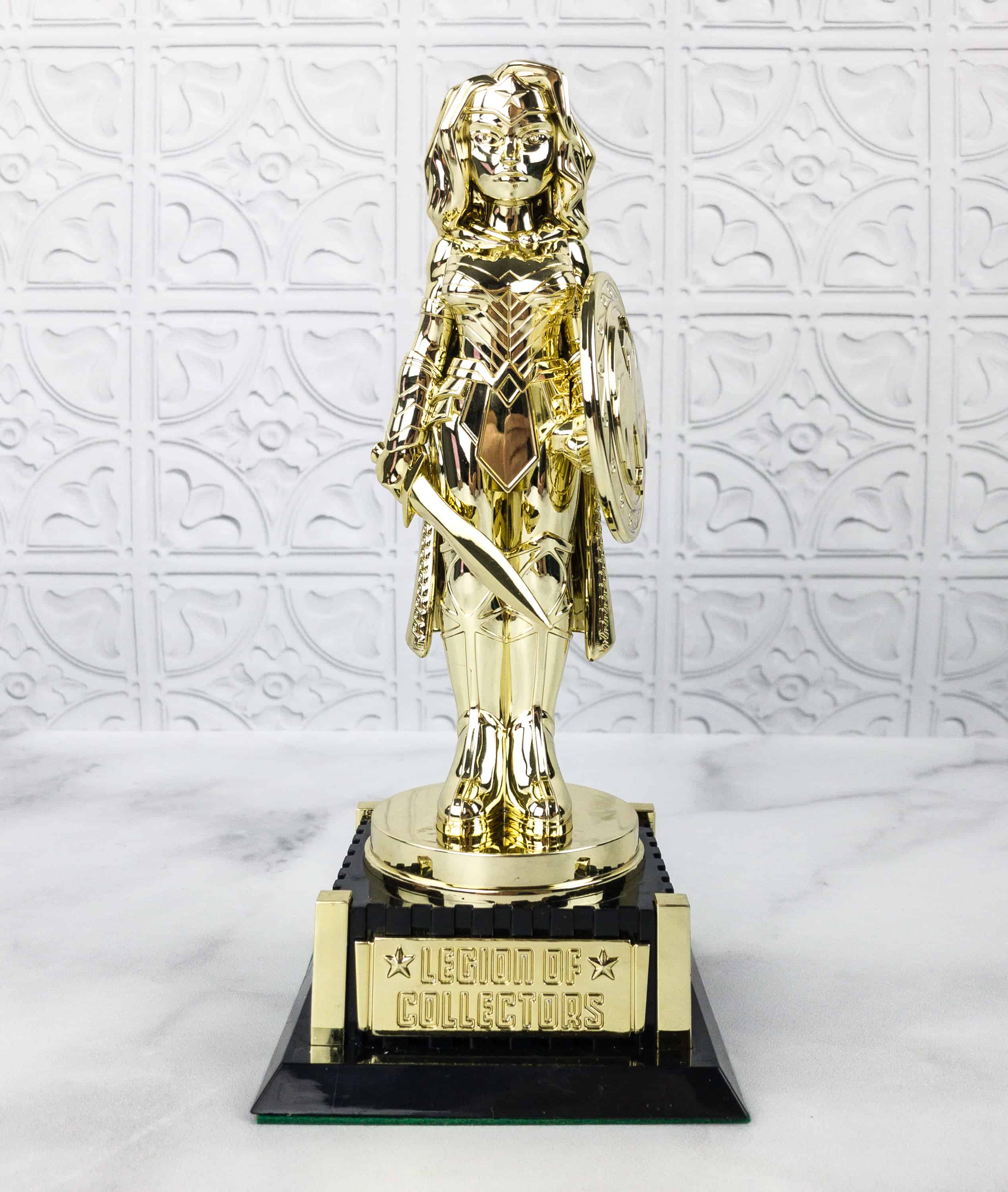 Wonder Woman is the best DC movie for us so far, and I love getting WW themed items from this subscription.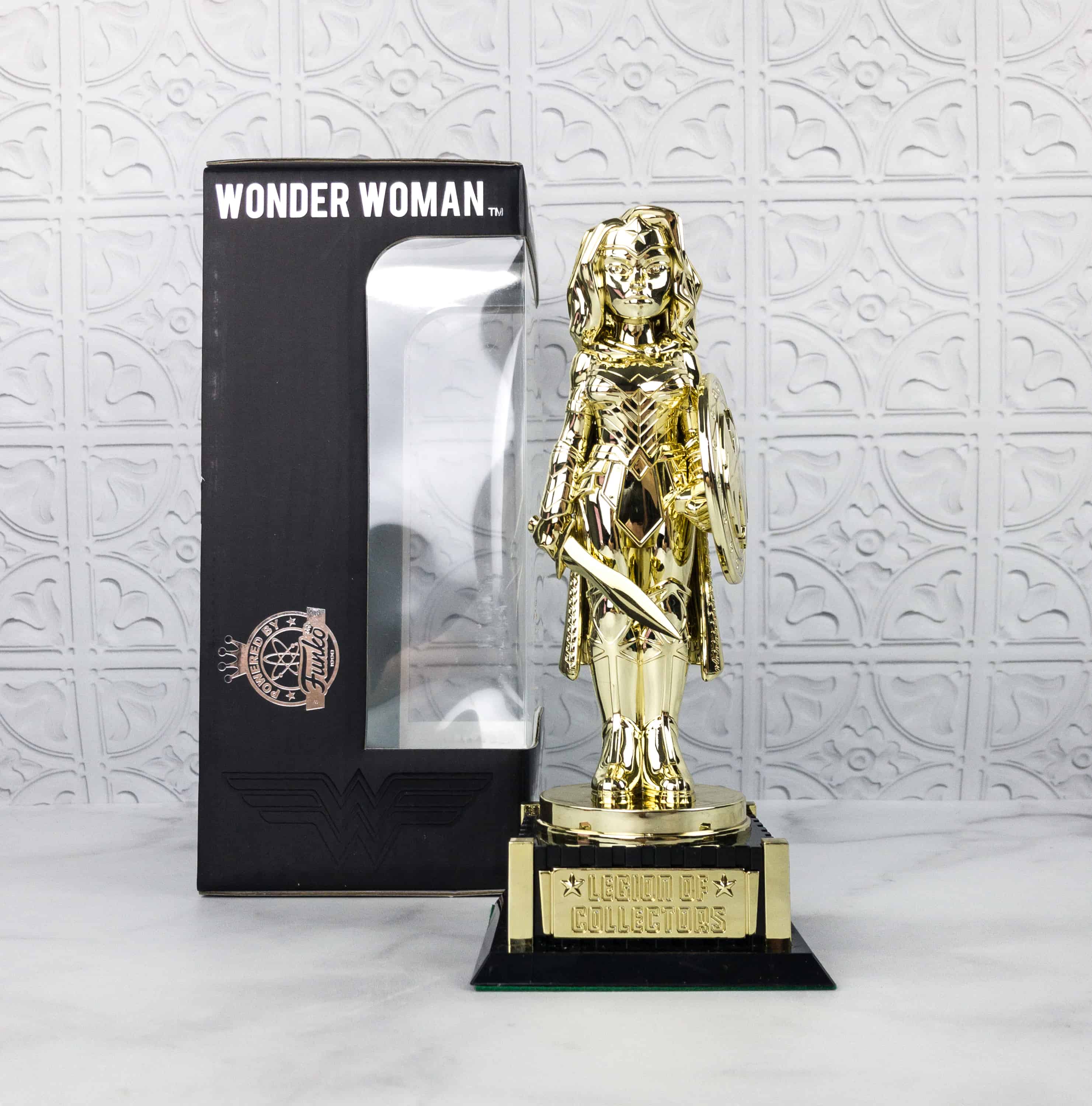 We're big fans of Wonder Woman, so we're happy to have this figure on display at home. I love how you can tell all the details of the figure even if it's all colored in gold. This is actually like winning an award for being geeky and all!
Now that we know that Marvel Collector Corps is going to Amazon and Disney Treasures is going to Hot Topic, we're anxiously awaiting word on Legion of Collectors. We're really going to miss this annual subscriber bonus!