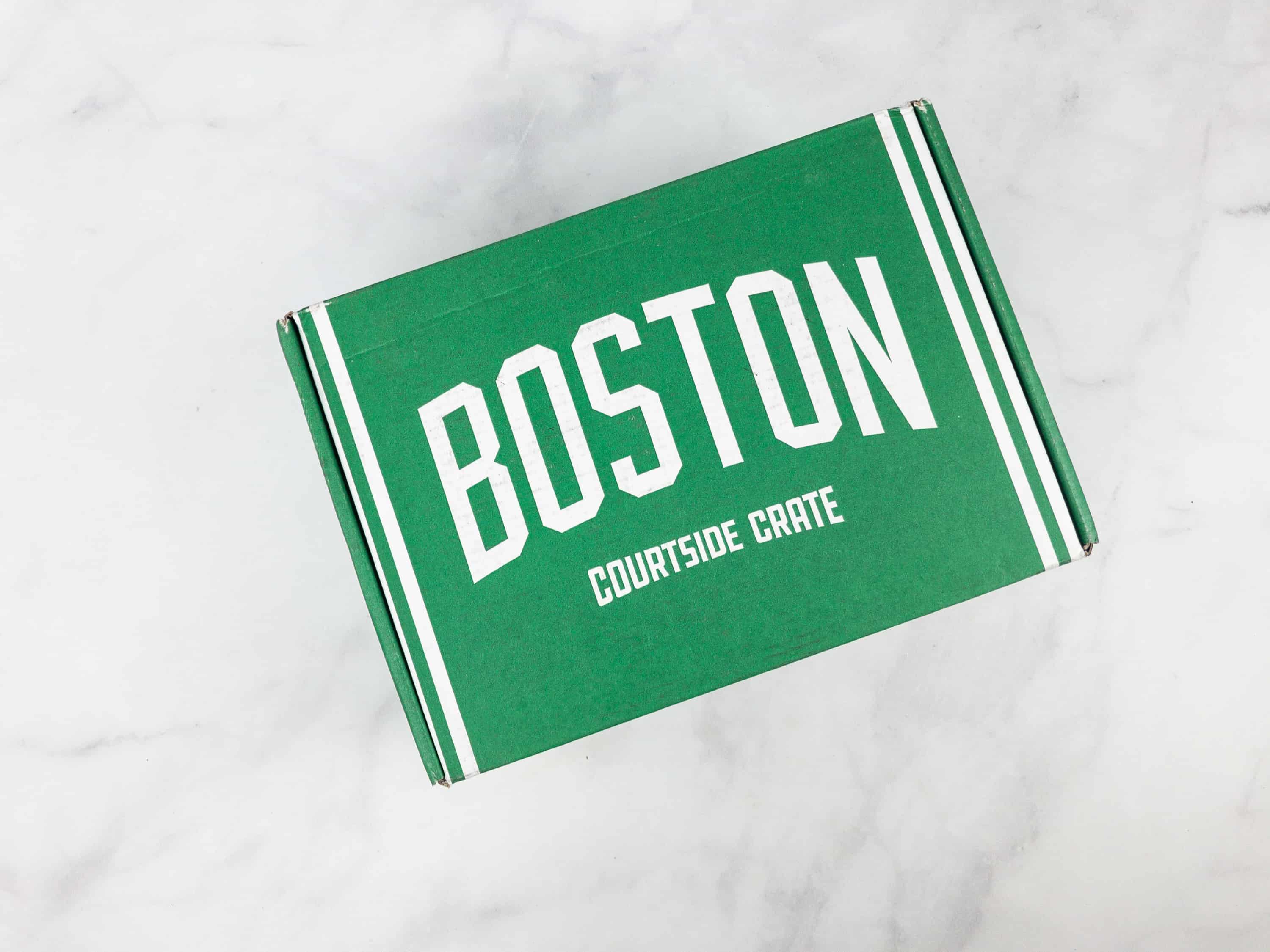 Courtside Crate by Sports Crate: NBA Edition is the newest member of the Loot Crate family and the second sport subscription from Sports Crate. Each box comes with 5-7 team-specific items including gear and collectibles every other month that you can't get anywhere else. It's the official subscription box of the NBA! The subscription costs $29.99 bimonthly OR $162 for 6 boxes (annual pass).
DEAL: Save 20% with code SCNBAPLAYOFF20, valid on NBA Courtside Crate! Valid until 6/17.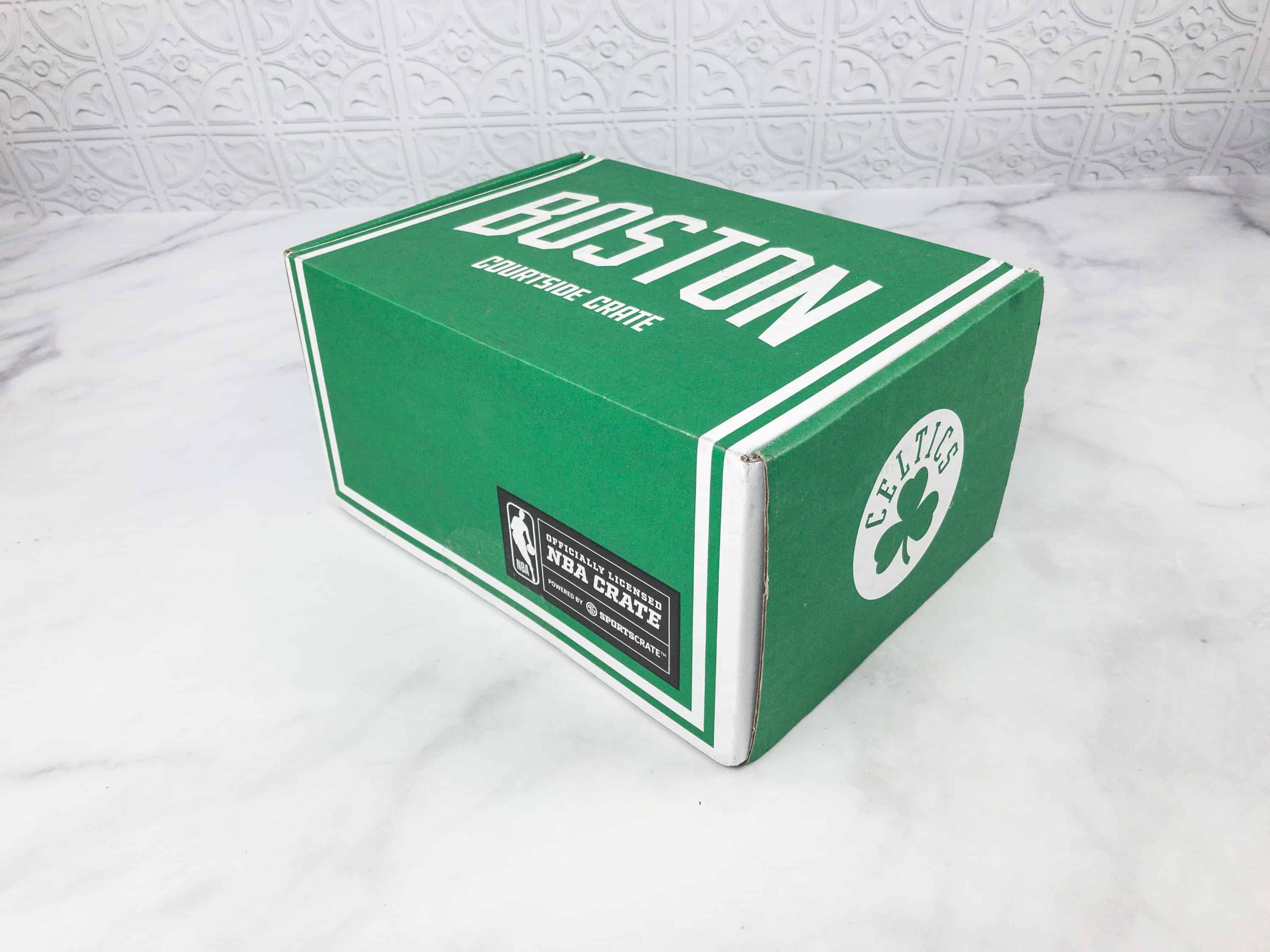 We selected the Boston Celtics box.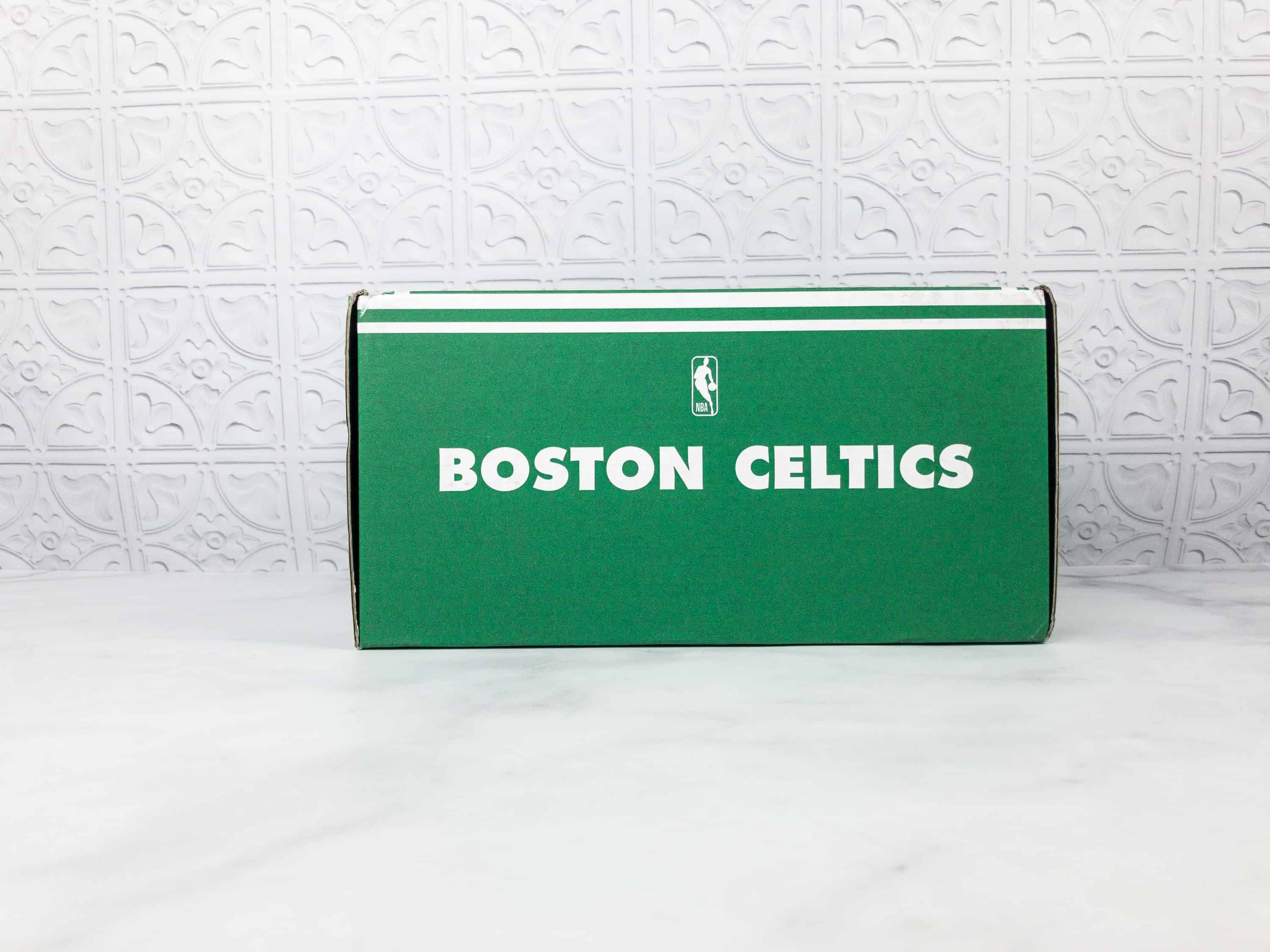 The subscription currently offers a choice of 13 NBA teams, but the number may grow next year.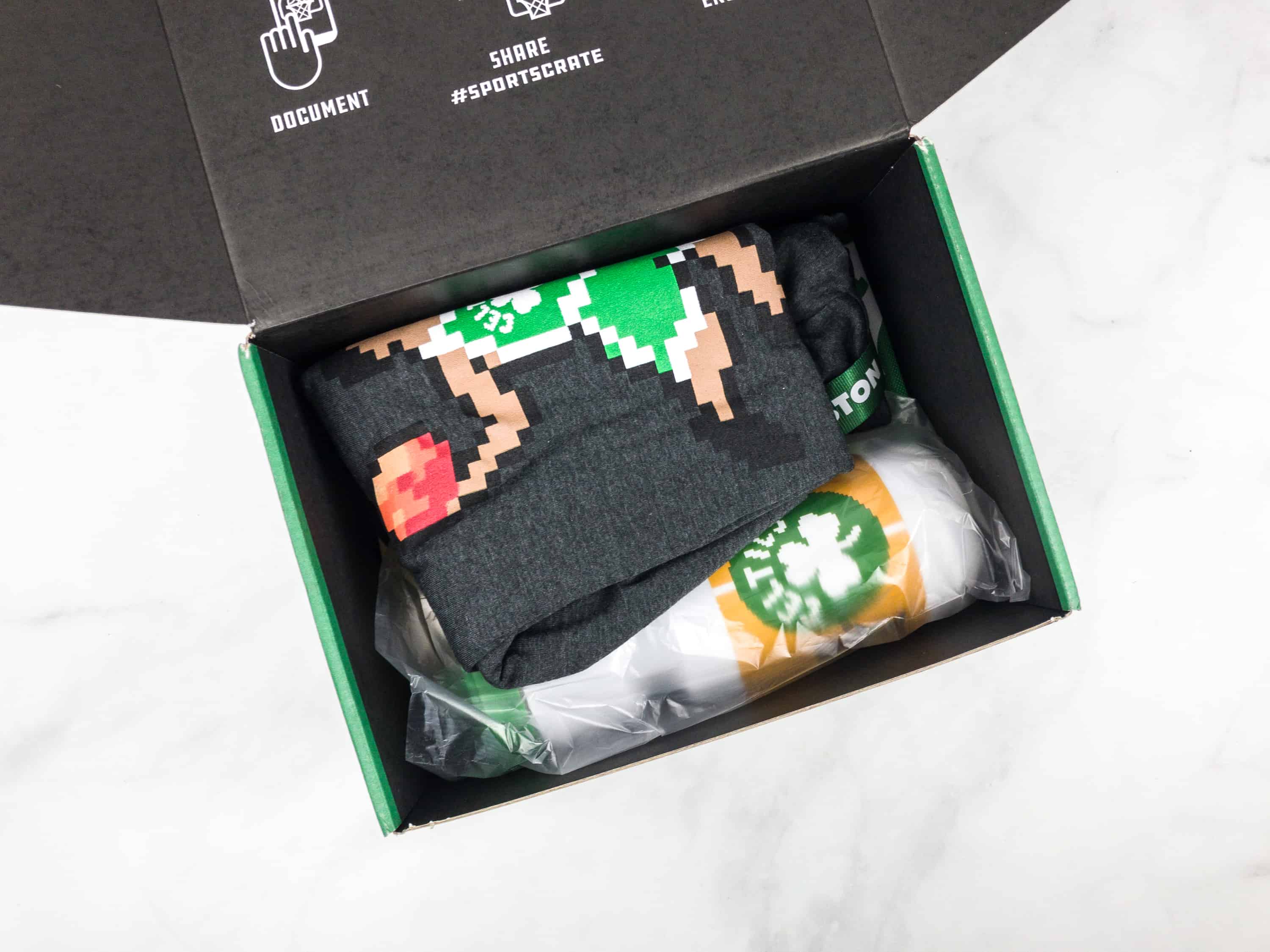 All of the NBA items in the crate are officially licensed, complete with logo and holograms on the packaging.
The theme this month is GAME TIME!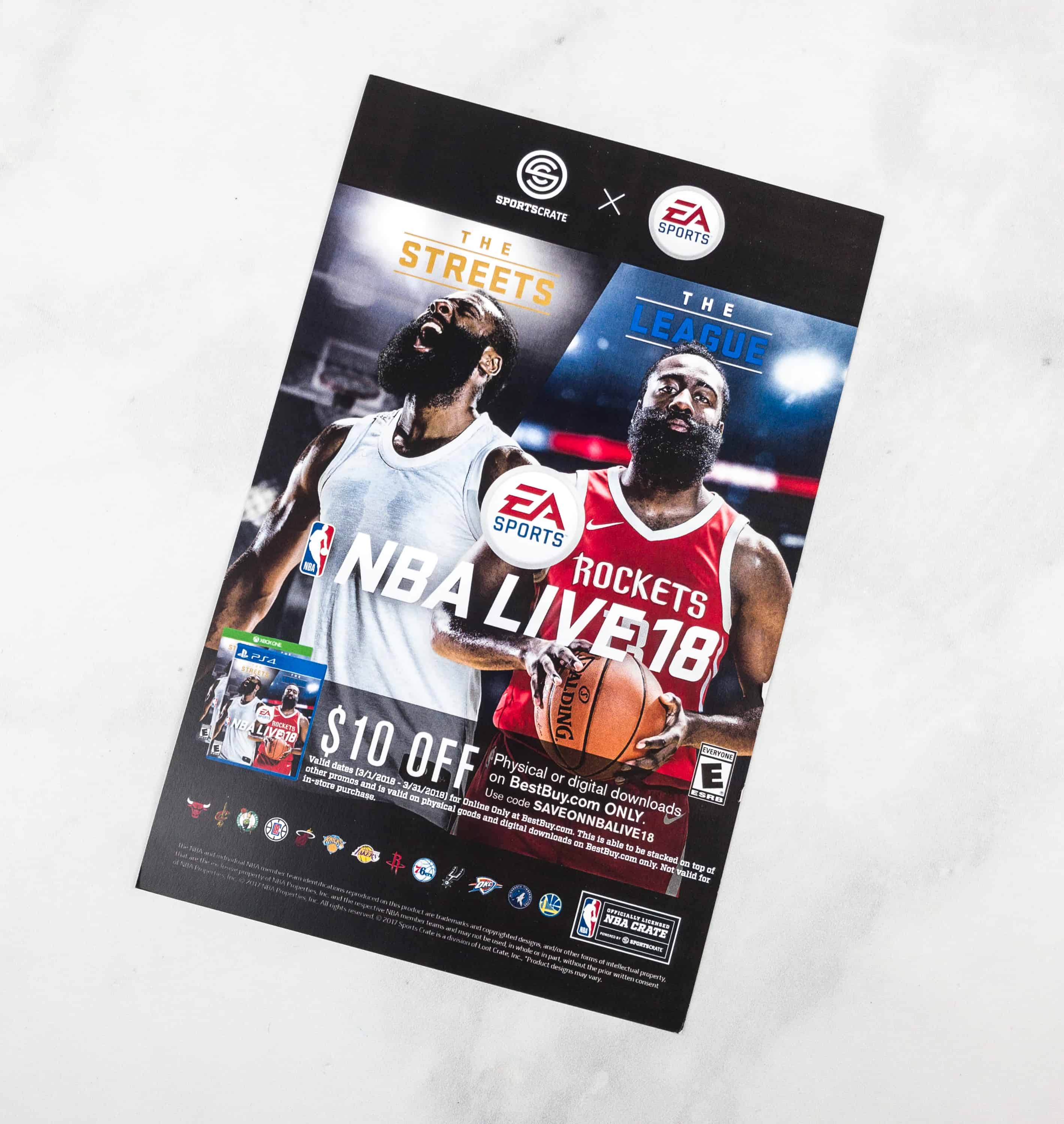 The information sheet guides you through this month's inclusions. There's also a coupon code exclusive for Sports Crate members.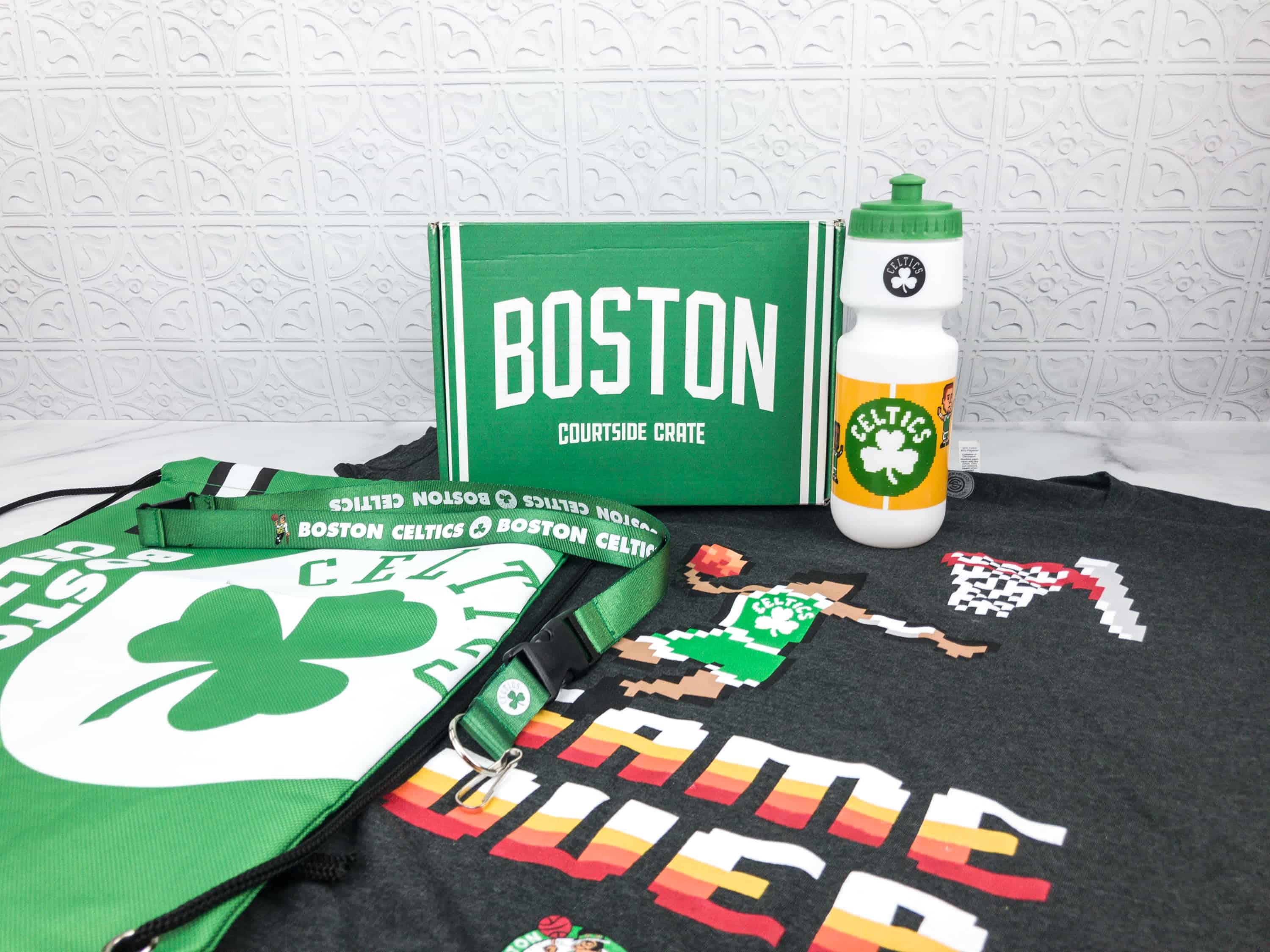 Everything in the March 2018 crate!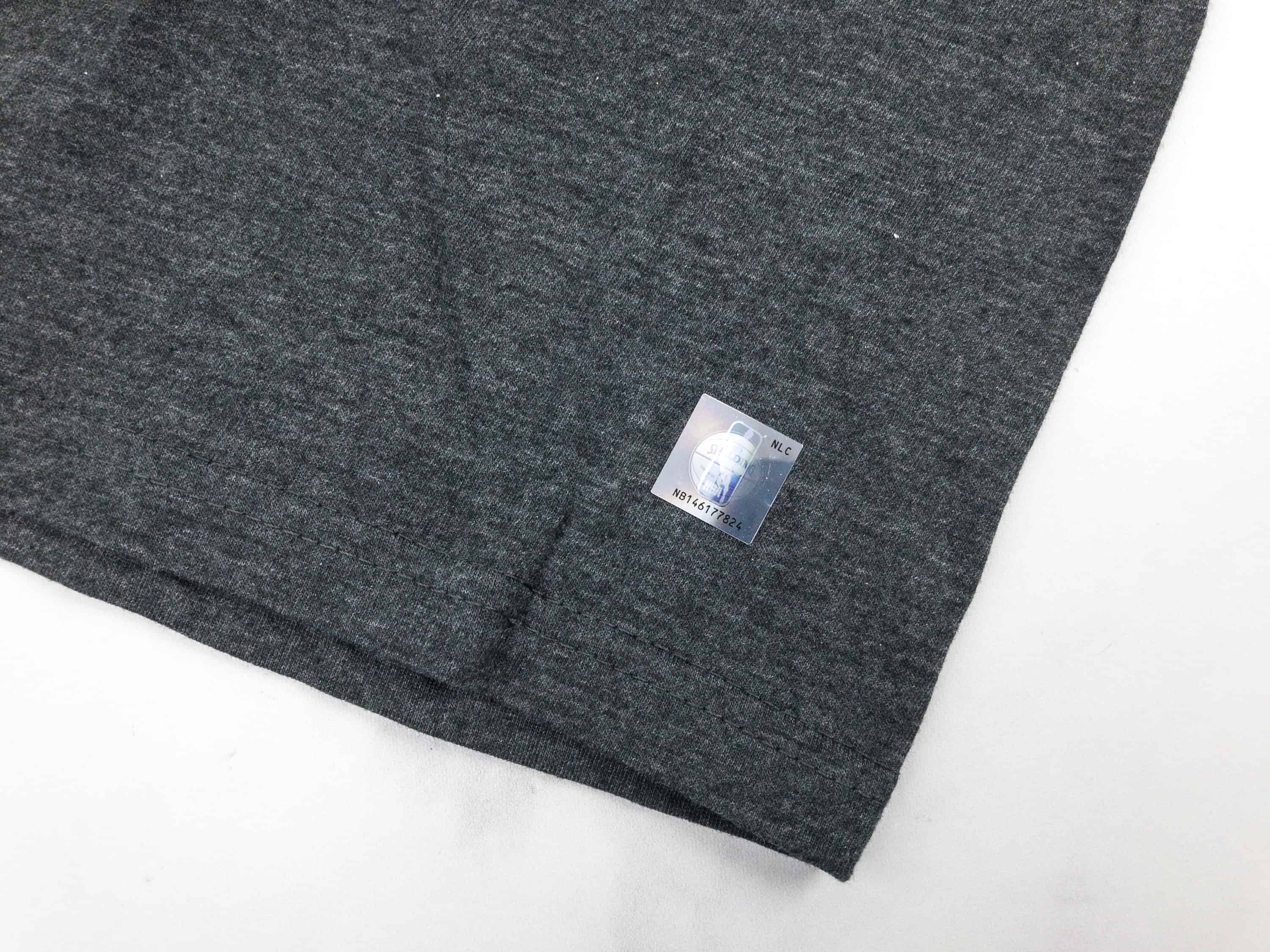 Hologram sticker to show gear is authentic. Cool!
Game Over T-Shirt. The dark gray shirt features a pixelated design of a Boston Celtics player who looks like it's about to dunk. Below, it says Game Over in an old school video game typeface.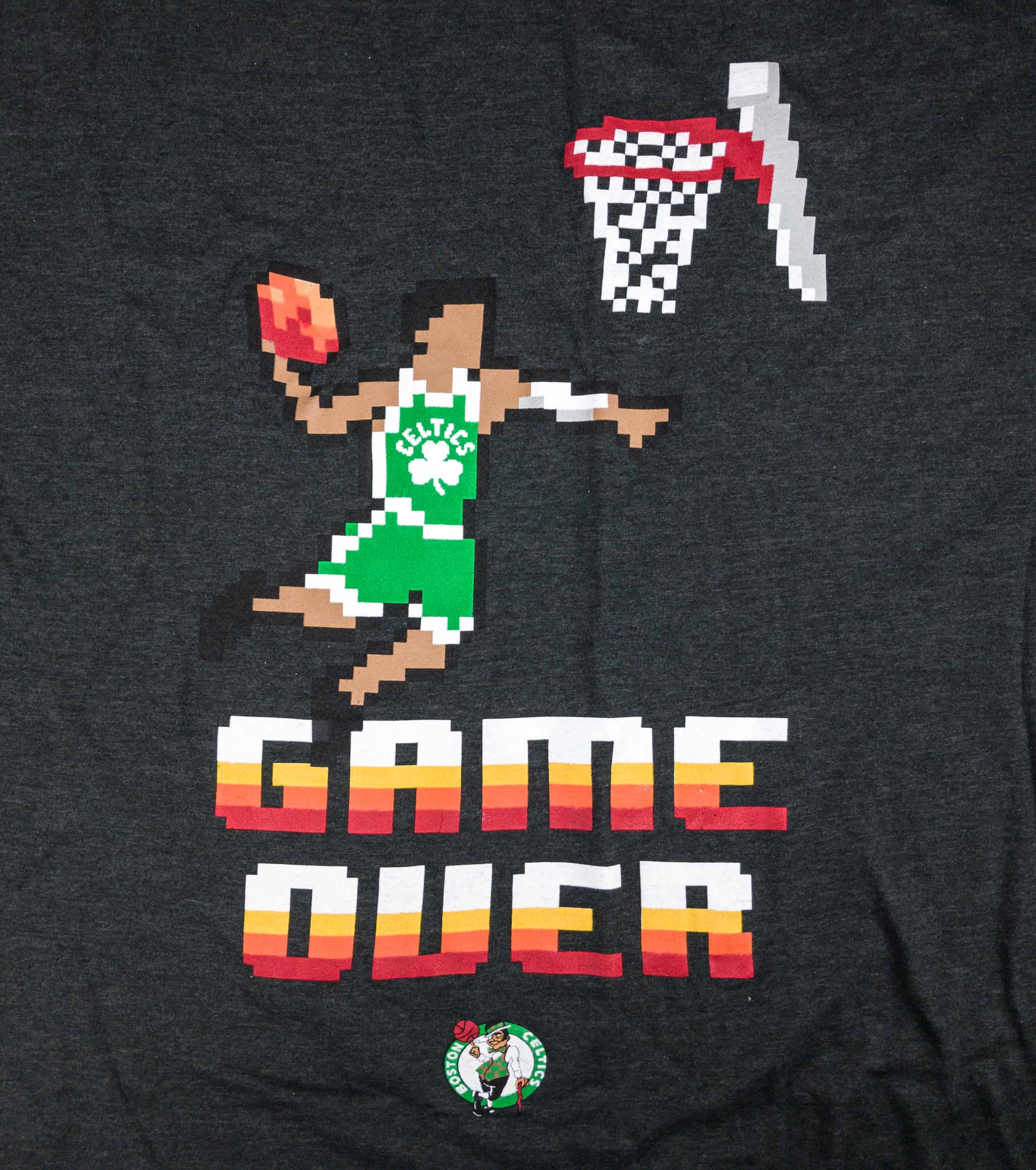 There's also a Boston Celtics logo on the bottom of the design. Game day or not, this is such a cool shirt to wear as it shows off both my love for the team and for video games!
Celtics Water Bottle. A game day must-have, this water bottle features a green cap and a Boston Celtics logo painted on what looks like a yellow basketball court!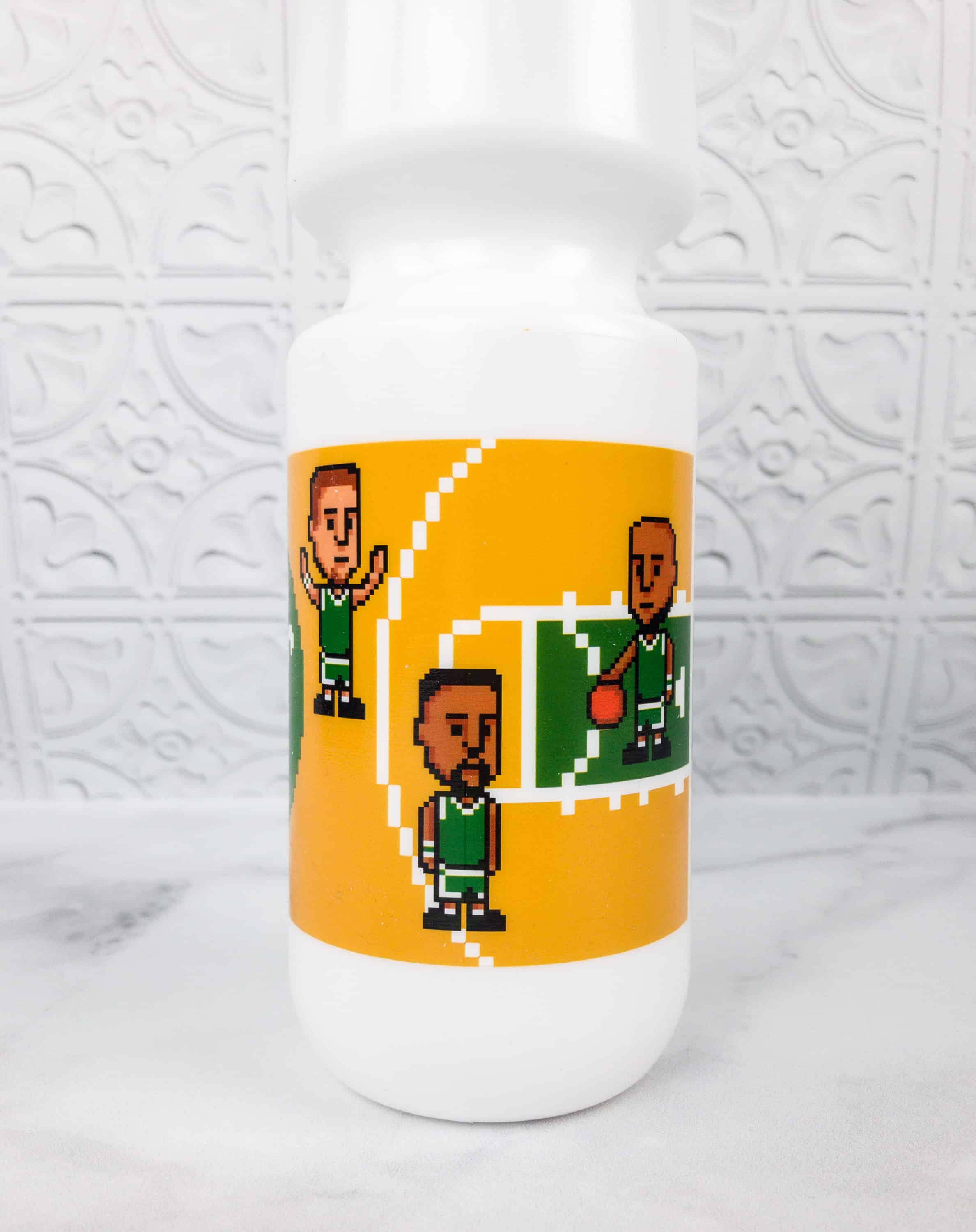 It's filled with Boston Celtics players who also look like video game characters. There's Gordon Hayward, Terry Rozier, Marcus Morris…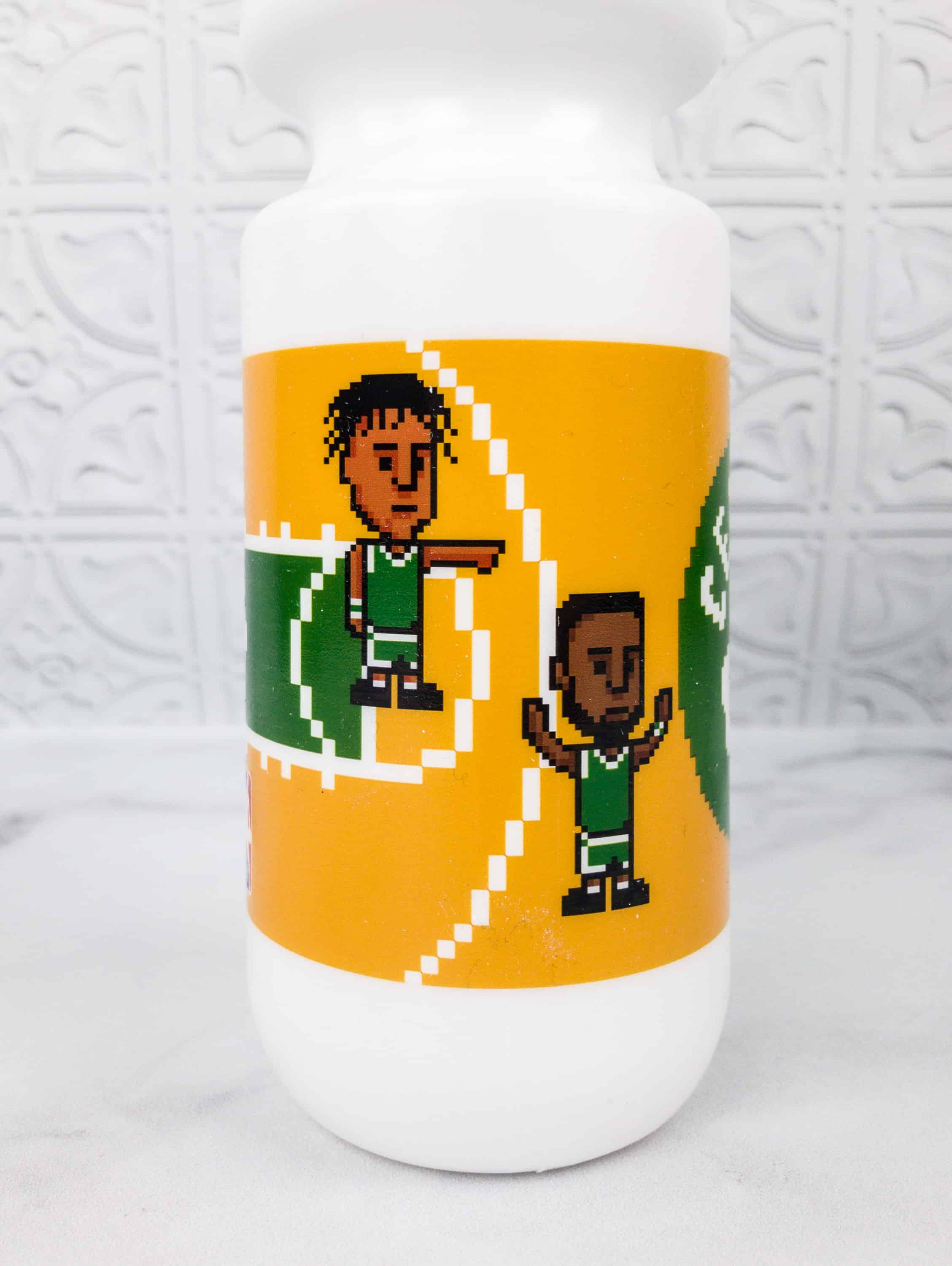 …Semi Ojeleye and Jaylen Brown! How awesome!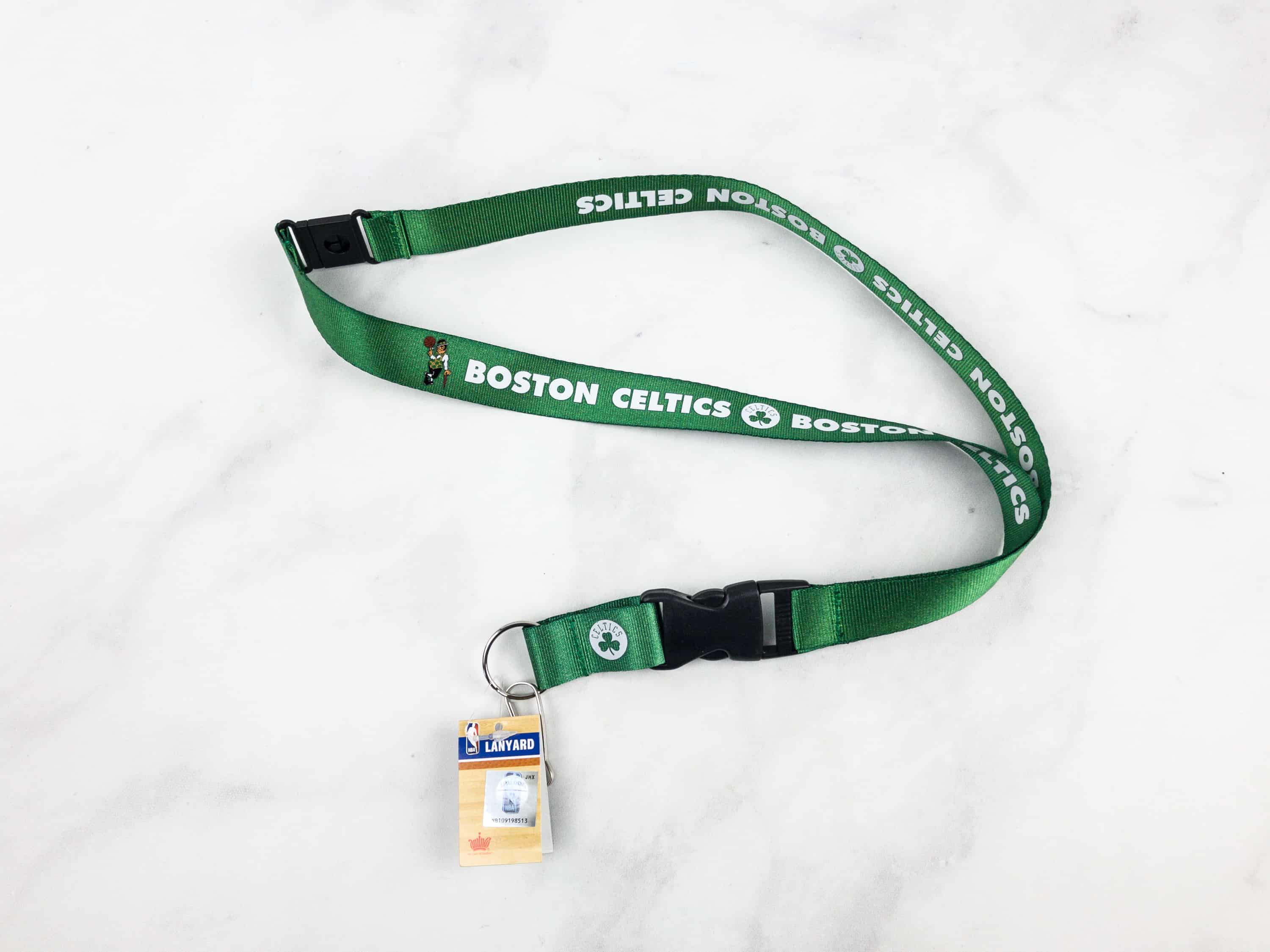 Boston Celtics Lanyard. This green lanyard is made of nylon.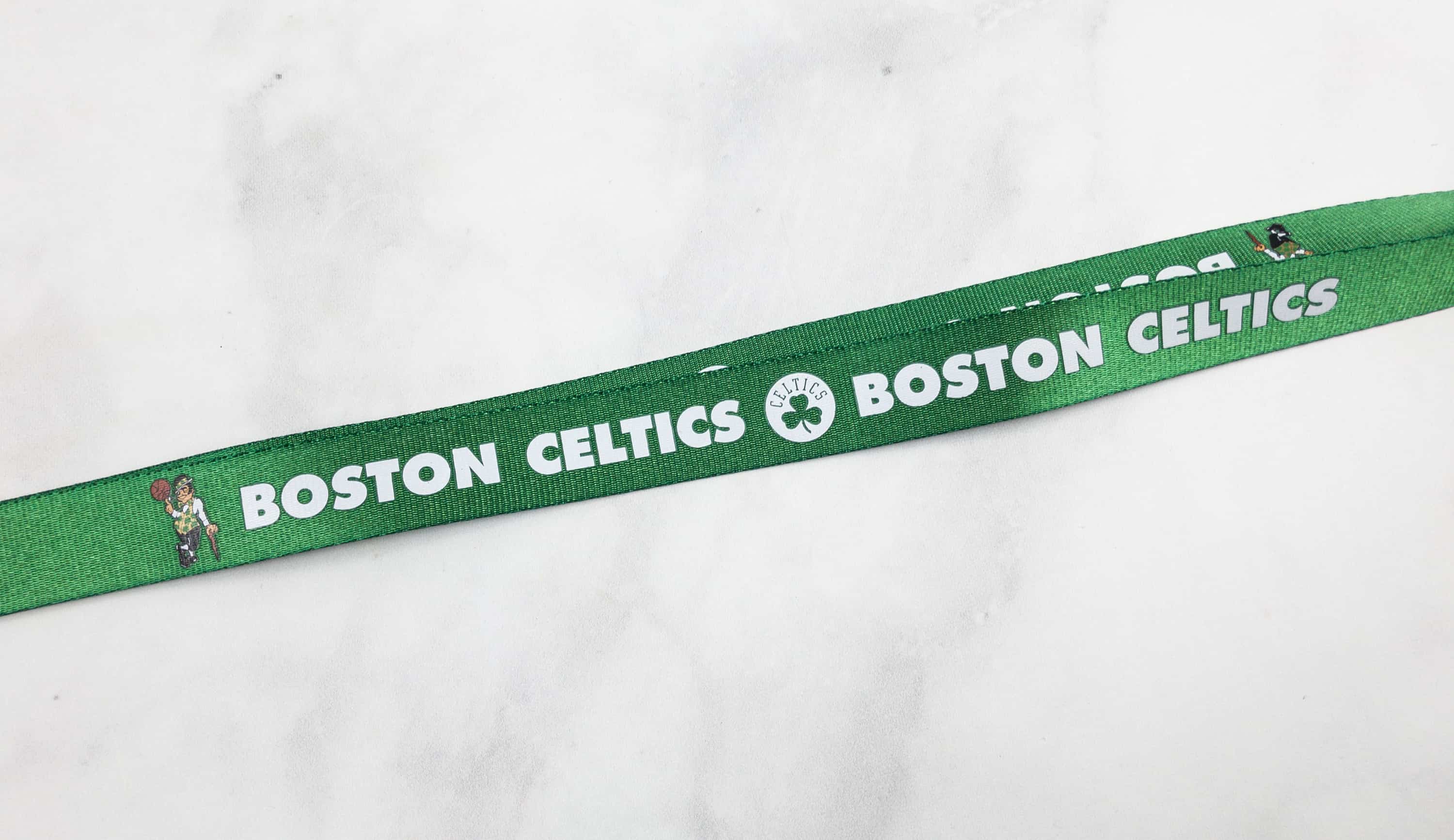 It has the mascot and the logo with the team name in white.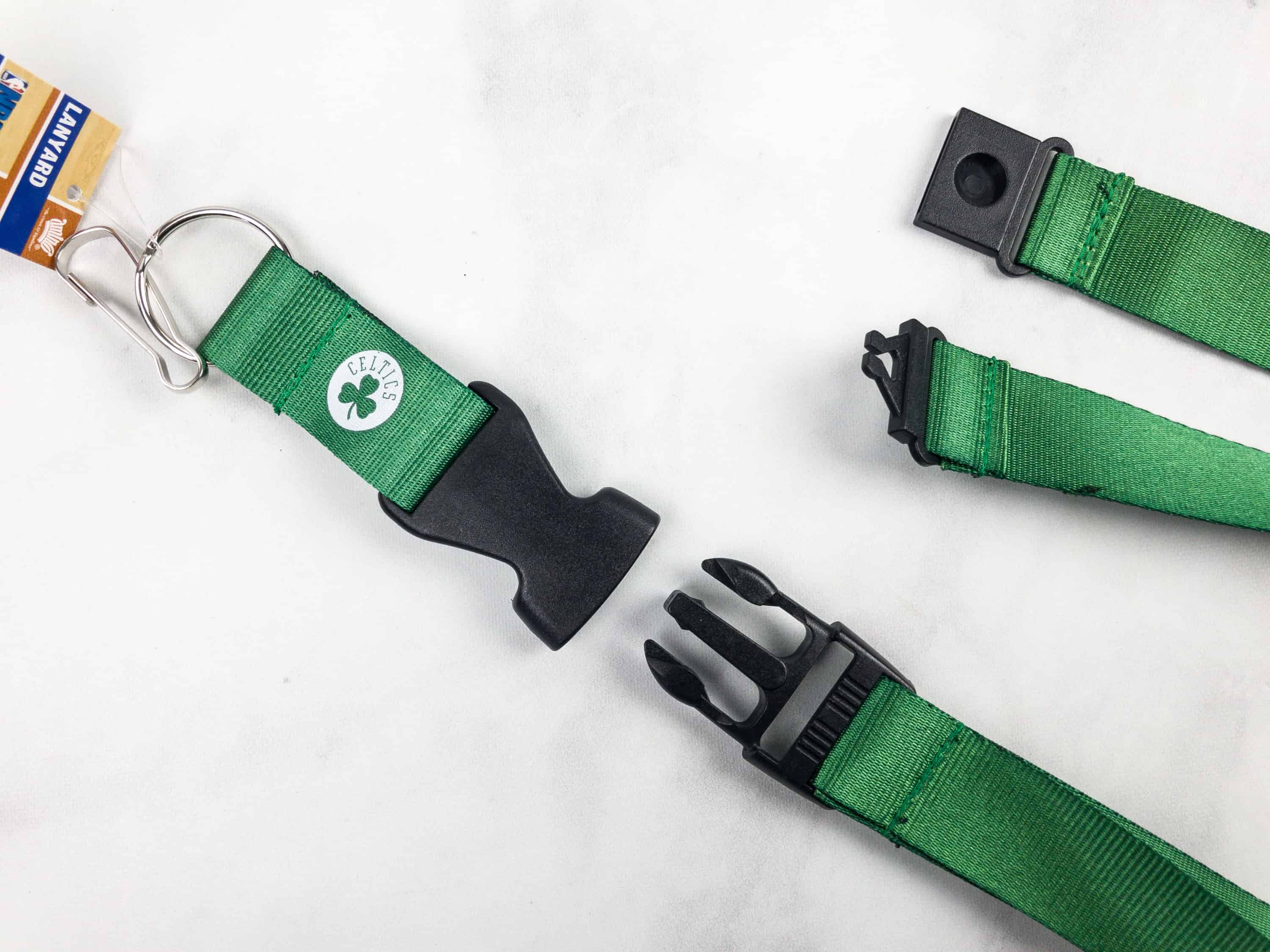 It also features a detachable lanyard keychain.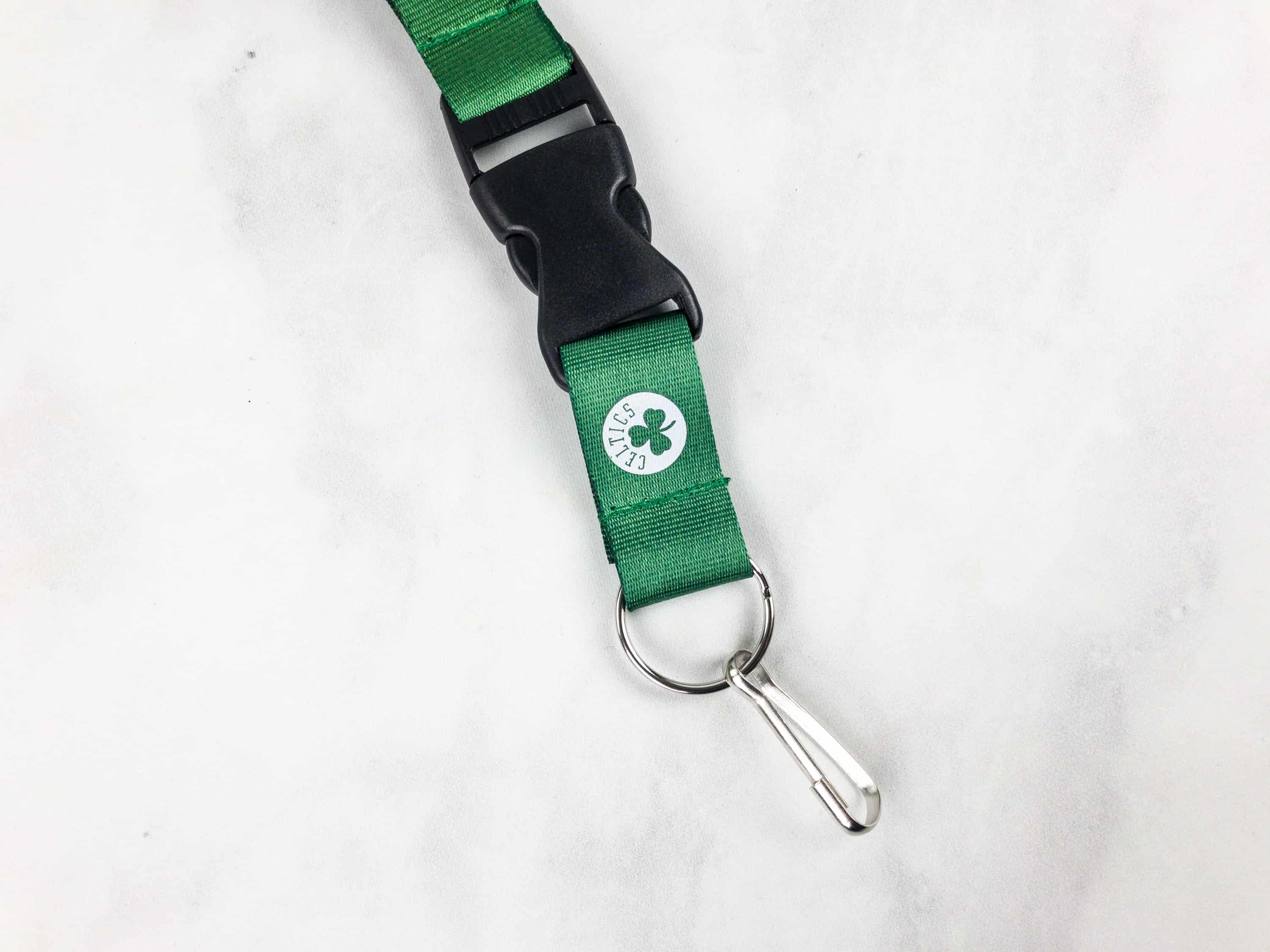 It can hold your visitor's pass, your IDs, or even your keys while showing your love for the Celtics!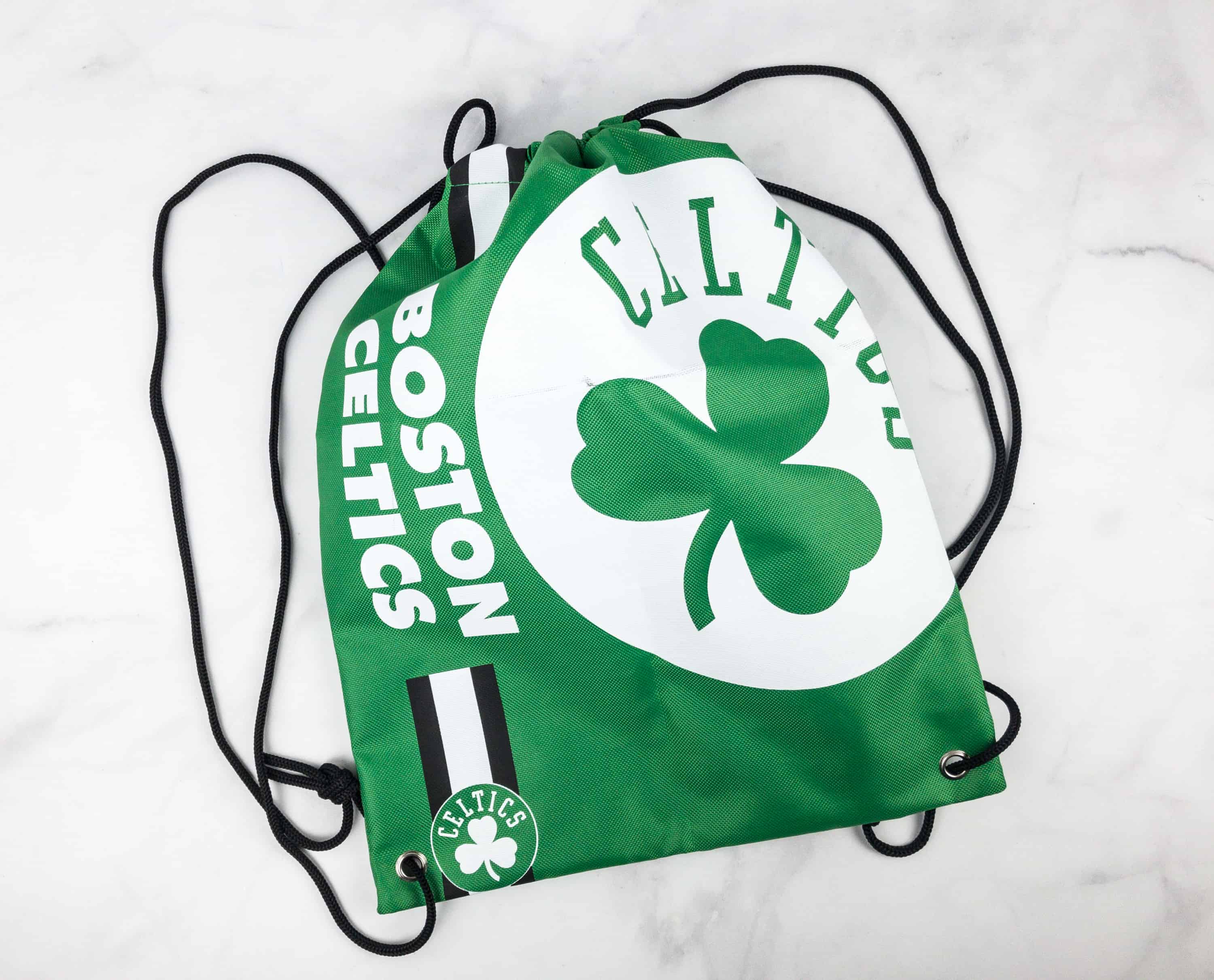 Celtics Drawstring Backpack. This is really cute and useful! The green drawstring bag has the Celtics logo emblazoned on the front along with their name in bold white letters on the side.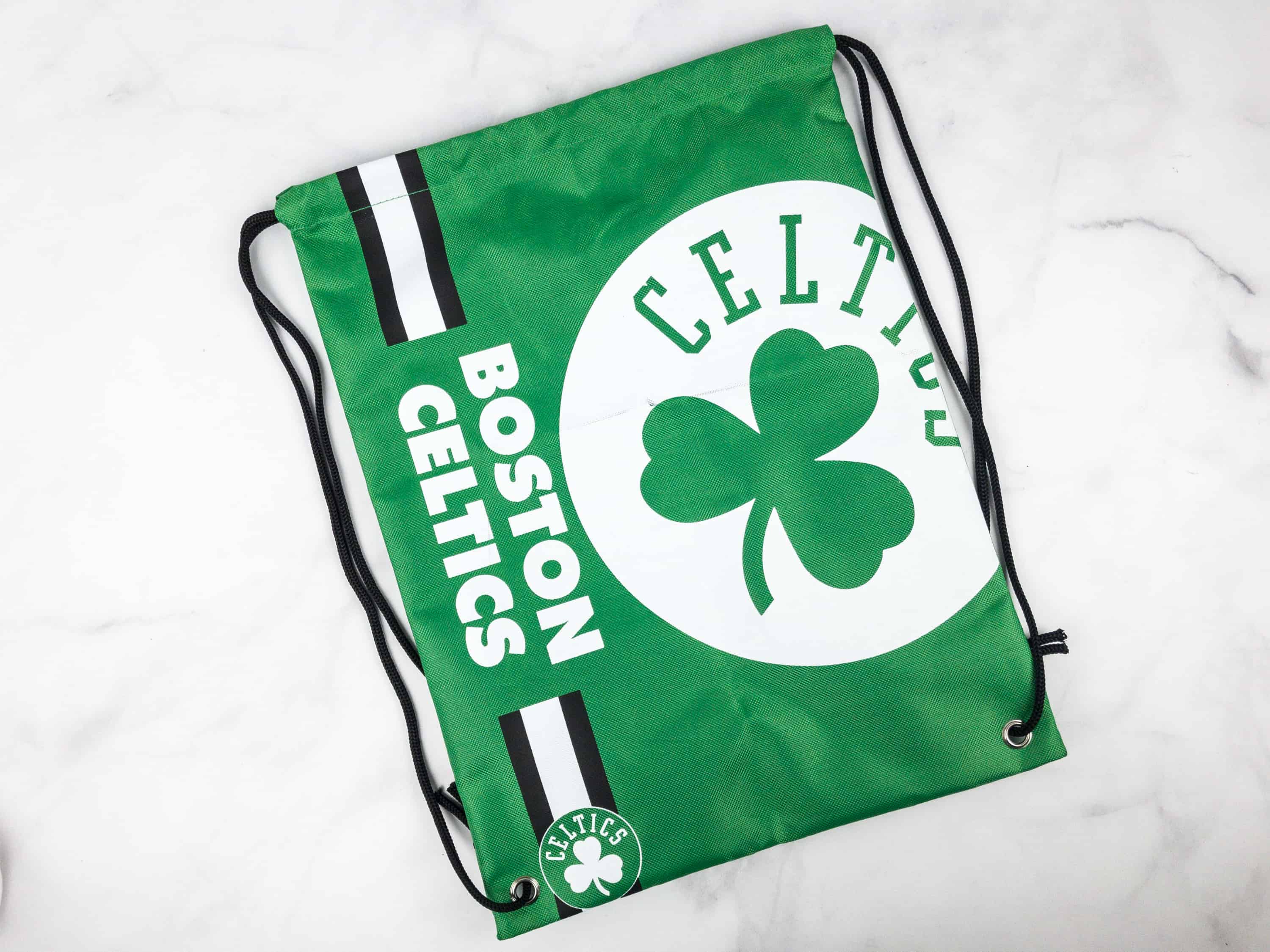 It has double-reinforced bottom corners that make sure the strings are secured.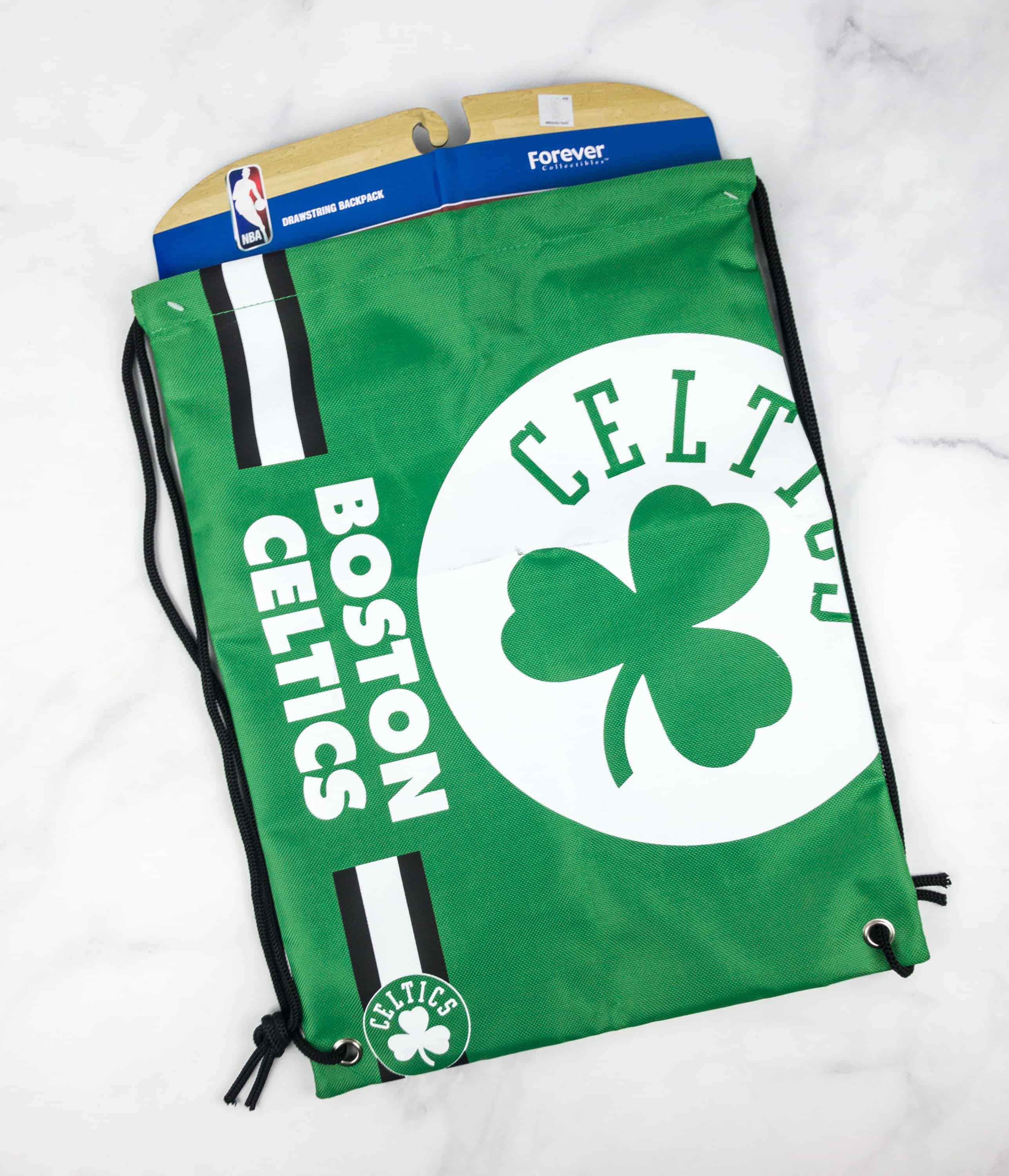 It's perfect for everyday use and it's spacious enough for a few essentials too, including a phone, a coin purse, and a hand towel. Unfortunately ours had a little damage, but Sports Crate let me know right away they're sending a replacement when I wrote in.
I'm always jazzed to receive a box from Sports Crate! The items they send are all licensed and high-quality, making me ready to show off my love for my favorite NBA team whether it's game day or not. I absolutely love the shirt they sent in this box, and I found the rest of the items useful! Looking forward to more Celtics-themed goodies that I can use at home, in the car, at the office, and just about anywhere!
What are your thoughts on this month's box?
Visit Sports Crate by Loot Crate: MLB Edition to subscribe or find out more!