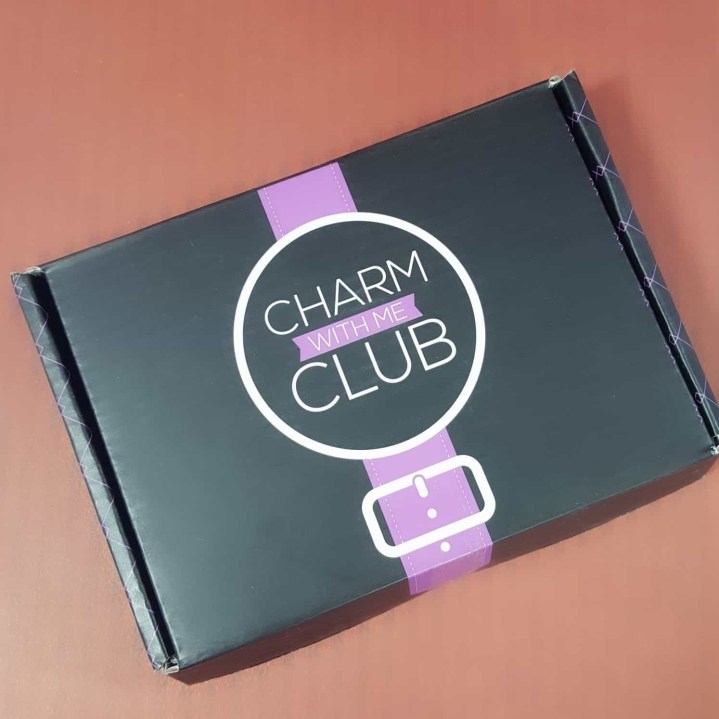 Charm With Me Club is a monthly subscription box that brings the most amazing fandom charms! With your first month, you'll be sent a starter bracelet, and then you can build your own bracelet with themed fandom charms that fit on Pandora bracelets each month. The subscription costs $19.99 per month and ships in a cute little mailer box.
Note: once you're a member you'll need to watch for the theme announcements. If you don't like the theme you can switch your subscription to "surprise me!" Also note – this subscription sells out!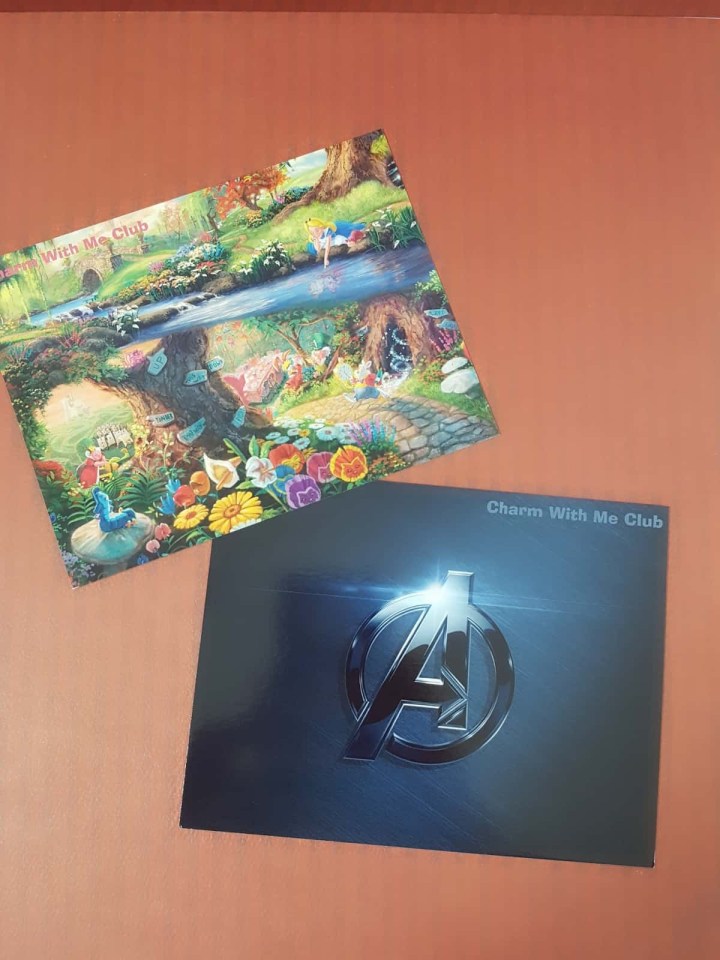 This month we could choose between Wonderland and Avengers. They sent an email for us to select which one we wanted however if someone signed up with your link you were sent both collections!
DEAL: Save 10% on your subscription! Use coupon code HELLO10.
First up is Wonderland! I've told you guys many times that I'm a huge Disney nerd and this box is all about me.  I couldn't wait for this theme and I was not let down.
The back of the print has a list of the info and included charms. For the Wonderland theme, we got three inspired charms.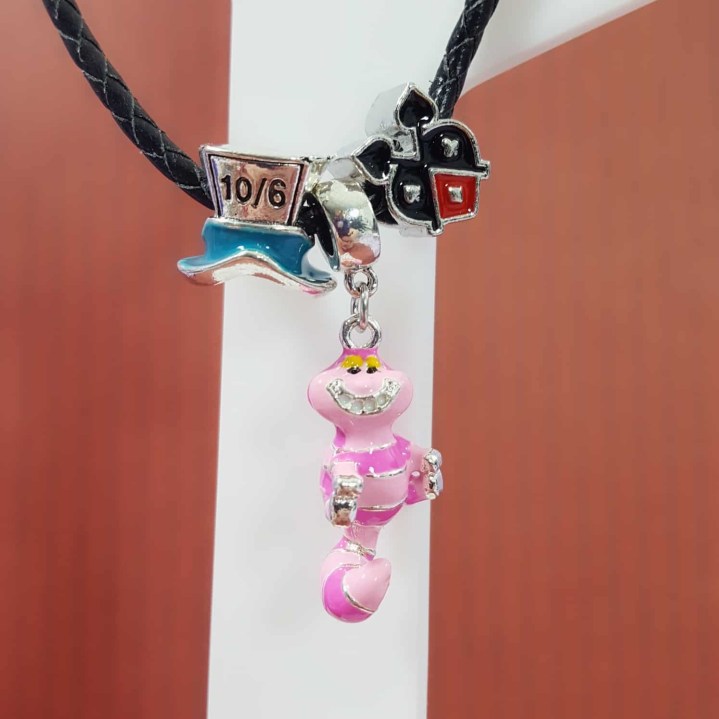 The amazing collection! I love the hang and size of all these charms. They are AMAZING!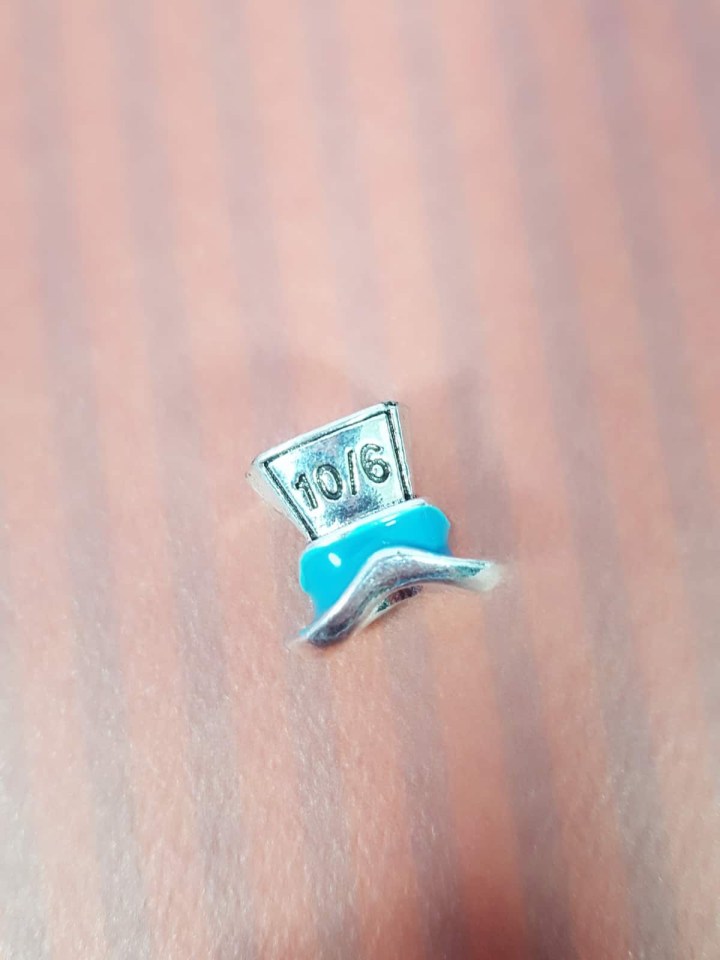 The Mad Hatter inspired charmed. As luck would have it I just booked a breakfast with the Mad Hatter today for my trip in a couple weeks. I can't wait to wear my new charms while I'm there.
The Cheshire Cat inspired charm is a bit creepy. The cat is always creepy but the smile on this one is just WOW. My son says his teeth look like diamonds.
And finally the Queen of Hearts inspired charm. She is wickedly evil and I love every bit of her.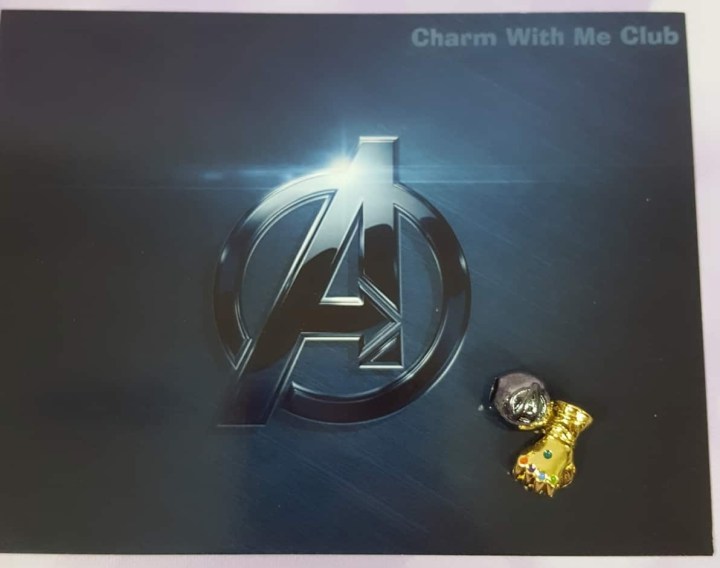 The next theme is Avengers. While not your typical Disney it is still Disney so be still my beating heart. My boys are obsessed and we've been watching all the older movies so they are ready for Infinity's War.
The back of the print includes the inspired charms. I'm thinking that there might be a typo on here. I'm pretty sure it is Thanos guantlet.
Both of these charms: the Avengers logo and Thanos' Gauntlet are phenomenal. They are hefty and great for my bracelet but also not too girly at the same time.
Since the new movie is bringing all the Marvel Heroes together I just had to include Groot with my charms. I did put them away but I'm pretty much in love with this look so I might need to find away to keep the charms with Groot even when I'm not wearing them.
Another stunning month from Charm With Me Club. Every month I'm amazed with the inspiration, the designs, and the quality of the charms. I love that we had the choice between a classic in Wonderland and a bit newer in the Avengers. They are both fantastic and right up my alley. I'm so glad I was able to get them both.
After the subscription has shipped, you can go on their site and normally order the beads themselves. However, the monthly sets go for about $29.99, so getting the subscription is the better deal. You can always go and check out the past months and see if there are any that you missed and want to add to your collection.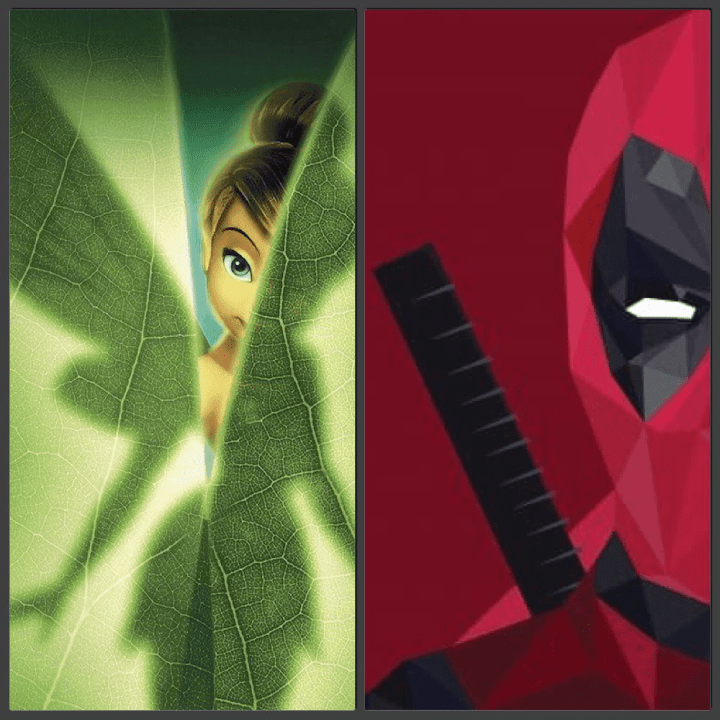 There is another double theme for May you get to choose between Tinkerbell or Deadpool! And again if you refer someone new to the subscription both of you get both themes. Oh my gosh I have no idea how you choose between these too.  So hard!
What did you think of the Charm With Me Club charms this month? Are you a fan of the shows?