Box of Happies sends a box of handmade products from different artists throughout the US. The contents vary every month but may include handmade jewelry, accessories, candles, soaps, home decor, bath & body, or more!
Discover new artists each month
Retail value ALWAYS surpasses the price you paid for your Box of Happies
At least 1 or more signature handmade jewelry pieces each month
Uniquely curated in a reusable craft box
Guaranteed to put a smile on your face!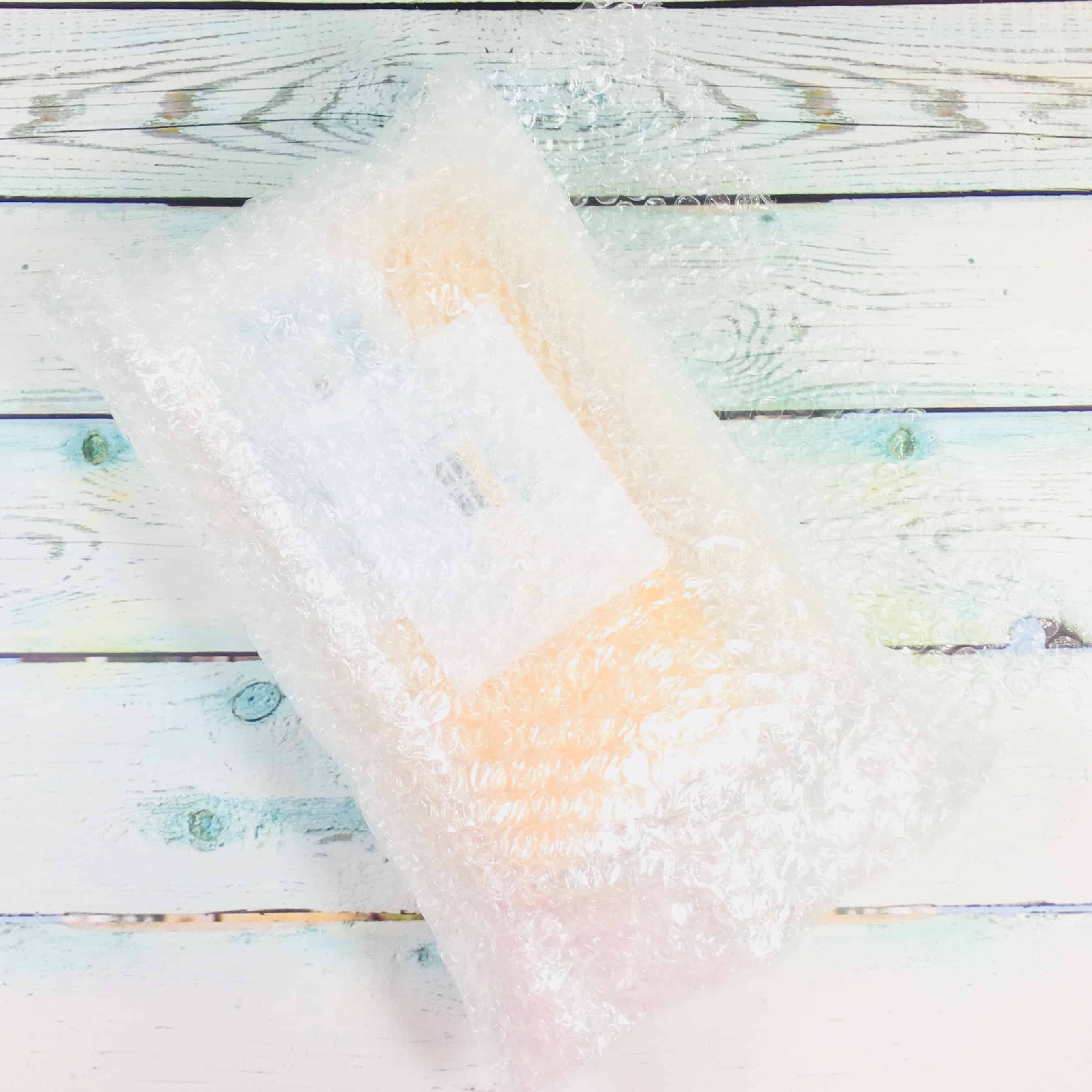 There are two levels to choose from: The Box of Happies Mini includes 2-3 items and is $17.99 a month. The Box of Happies includes 4-6 items and is $29.99 a month. I am reviewing the original Box of Happies and it was wrapped really well in bubble wrap!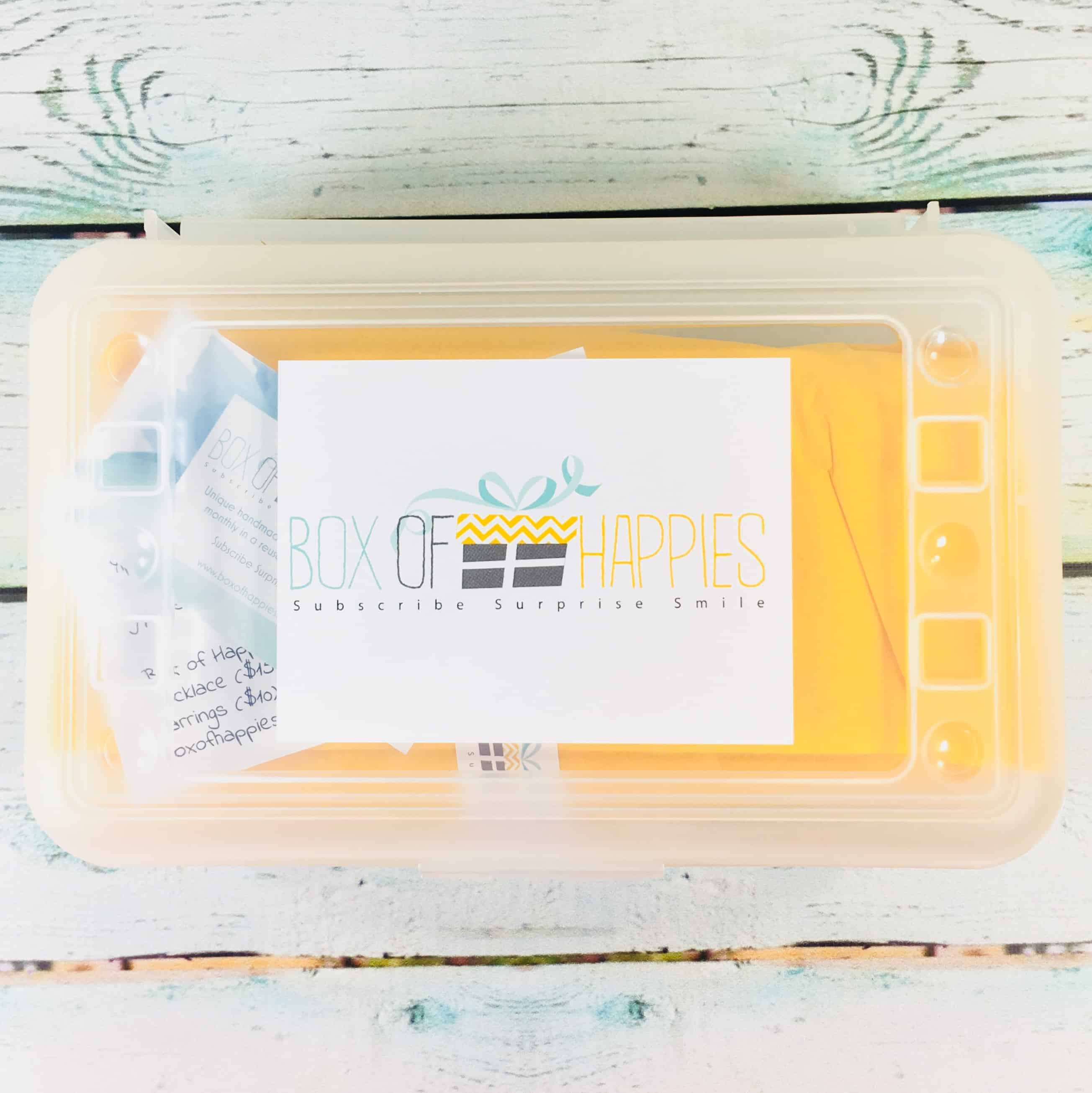 Four to six items are included in each box, but you can also customize and add another bar of soap, candle, or piece of jewelry. Or, you can treat yourself to a little grab bag for just $15!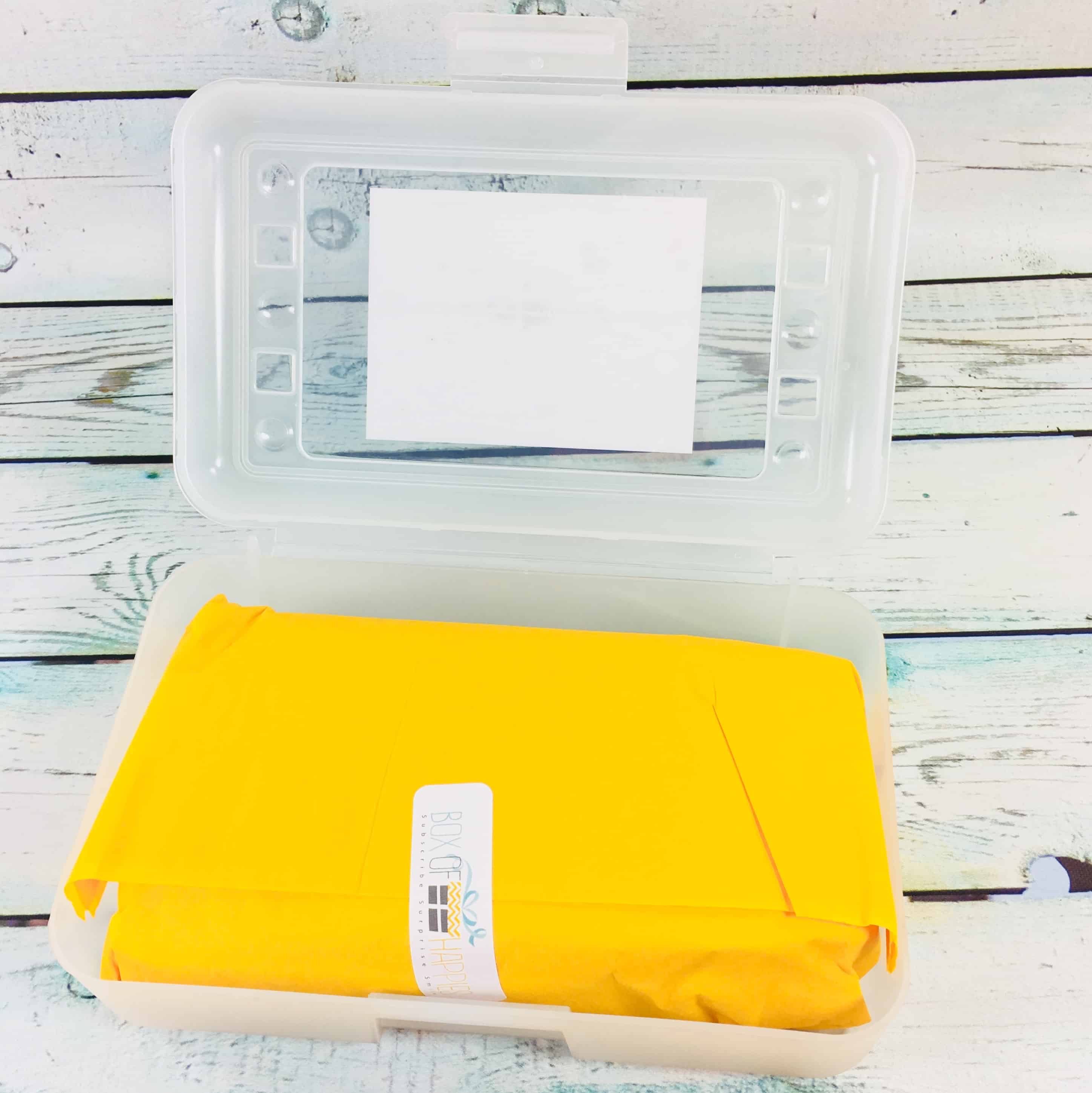 One thing I noticed is that there are no recurring subscription charges. You pay in full, whether that's for one box or 12.
DEAL: Receive a free handmade necklace with your first Box of Happies purchase. Use coupon code HAPPIES.
Unlike other subscription boxes, Box of Happies comes in a plastic reusable crafts box and all the items are wrapped in cheery tissue paper and sealed with a sticker.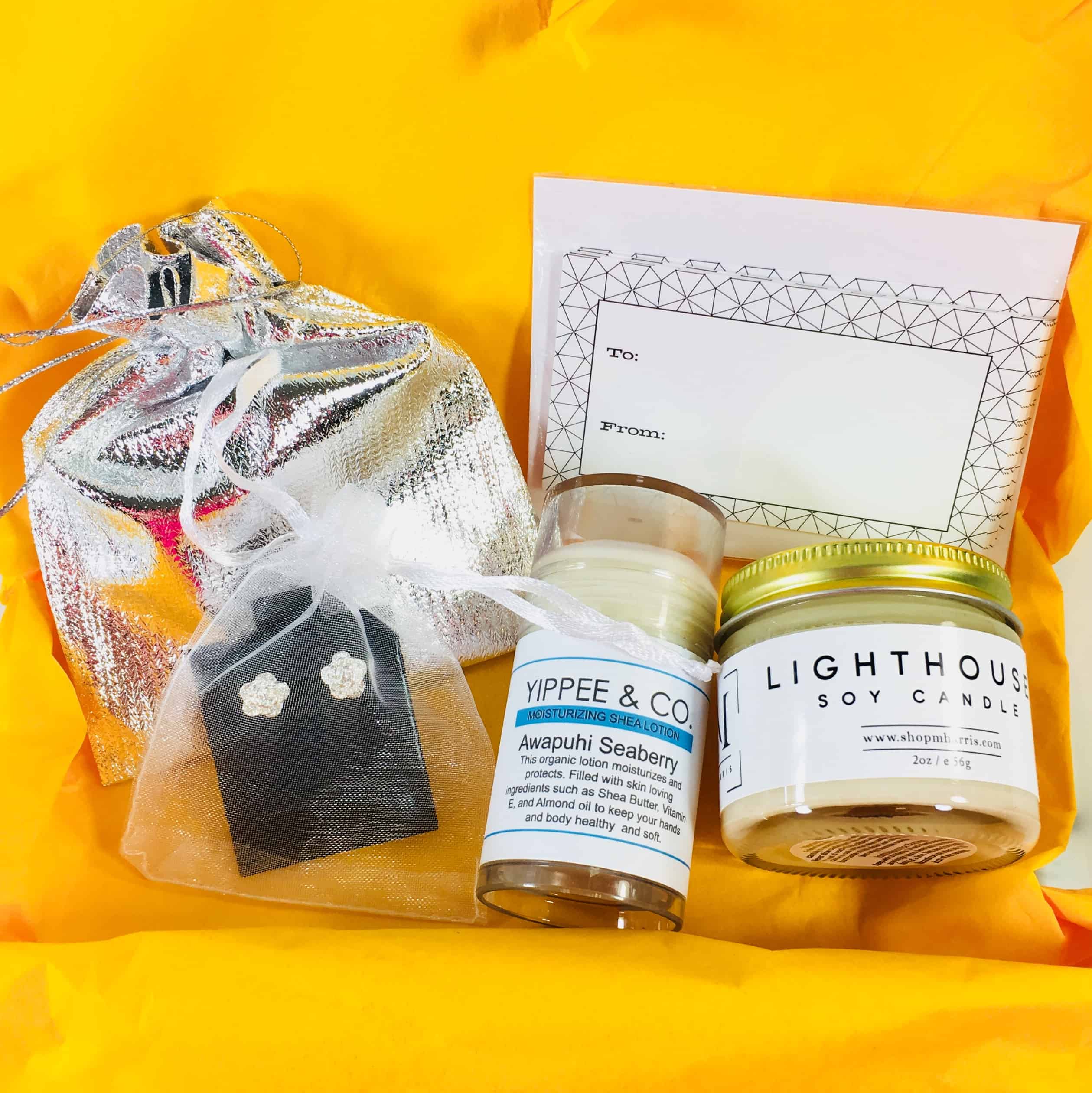 Everything in my Box of Happies!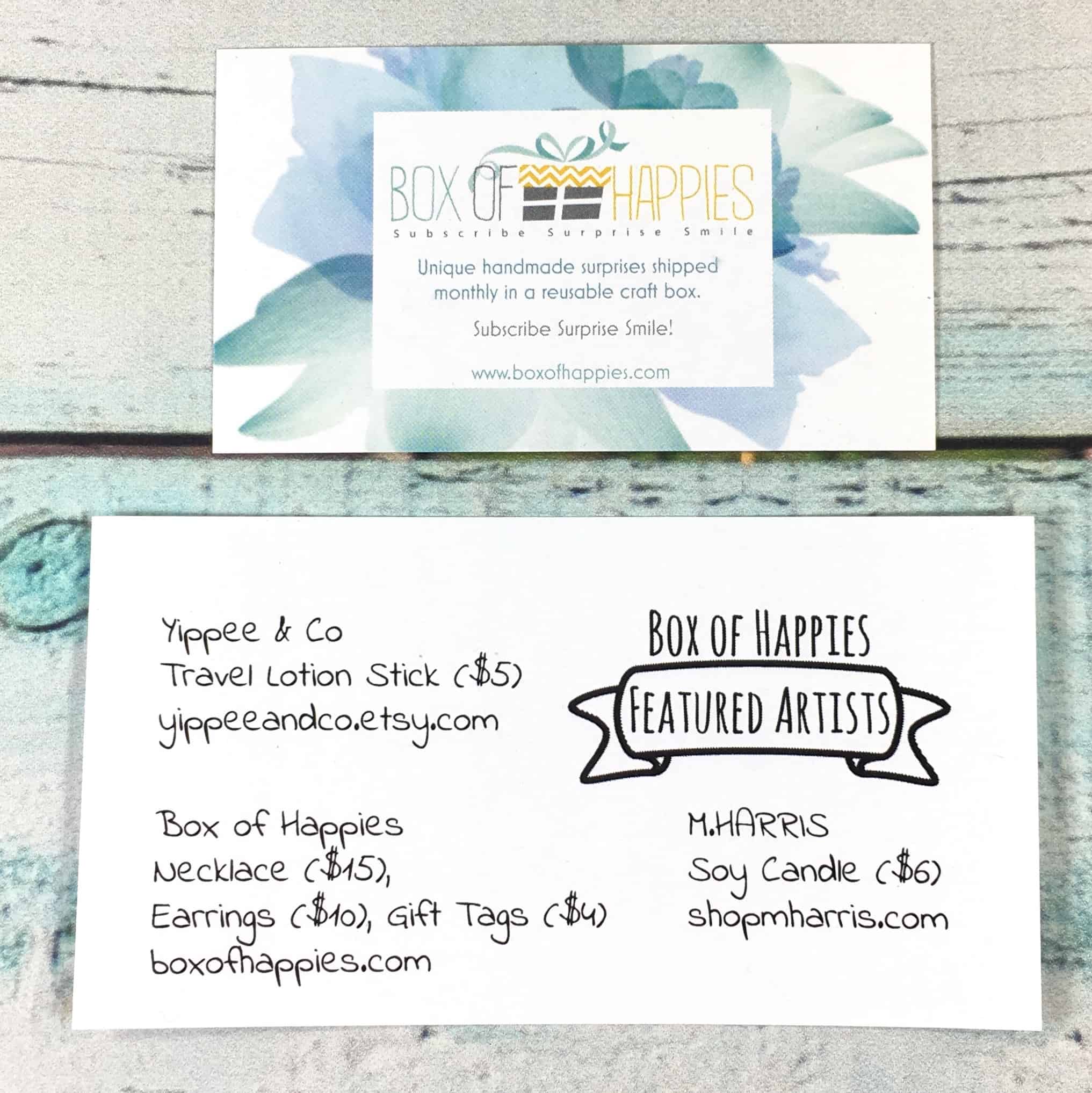 Each box contains an information card with prices and vendors for each item.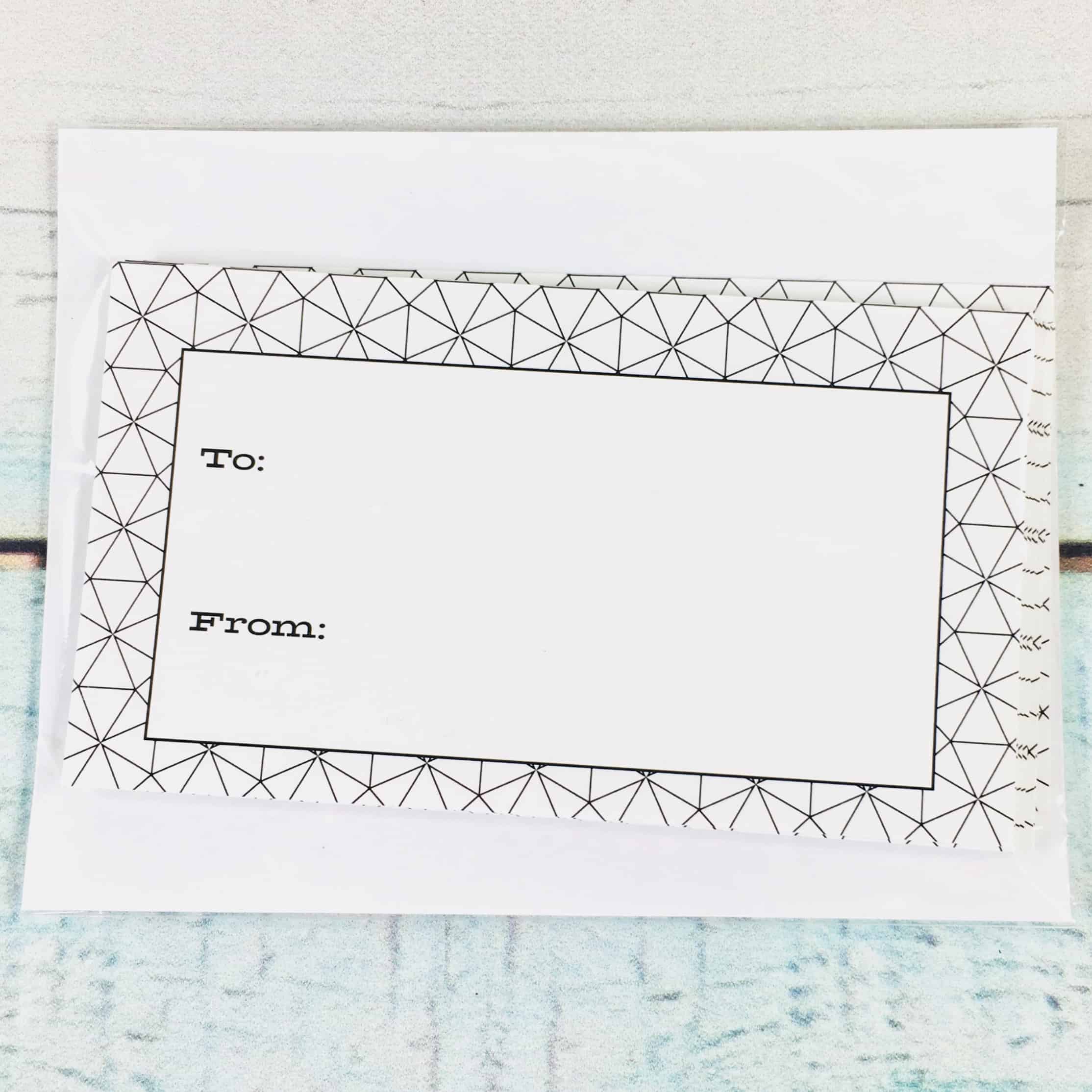 Box of Happies Gift Tags ($4) A few of the products in this box said simply that they were from Box of Happies so I'm not sure where you might get these particular tags from. They are the size of a business card. Sometimes gift tags have a hole punched in the corner but these didn't so you would need to punch your own in order to tie it on a bag, or you could tape it to a present. There were 8 cards in all.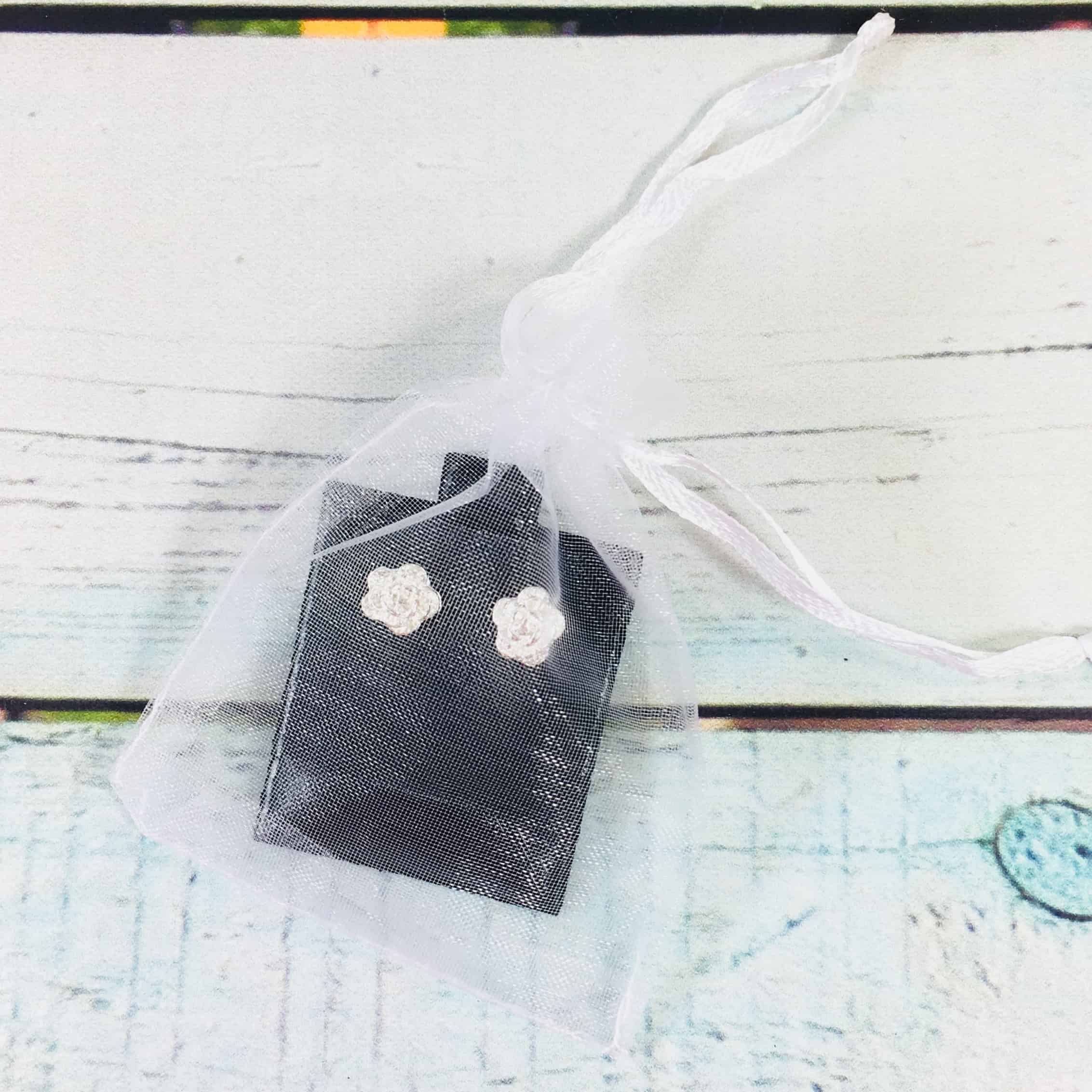 Box of Happies Earrings ($10) Here is another exclusive item from Box of Happies. (Find a similar item here.)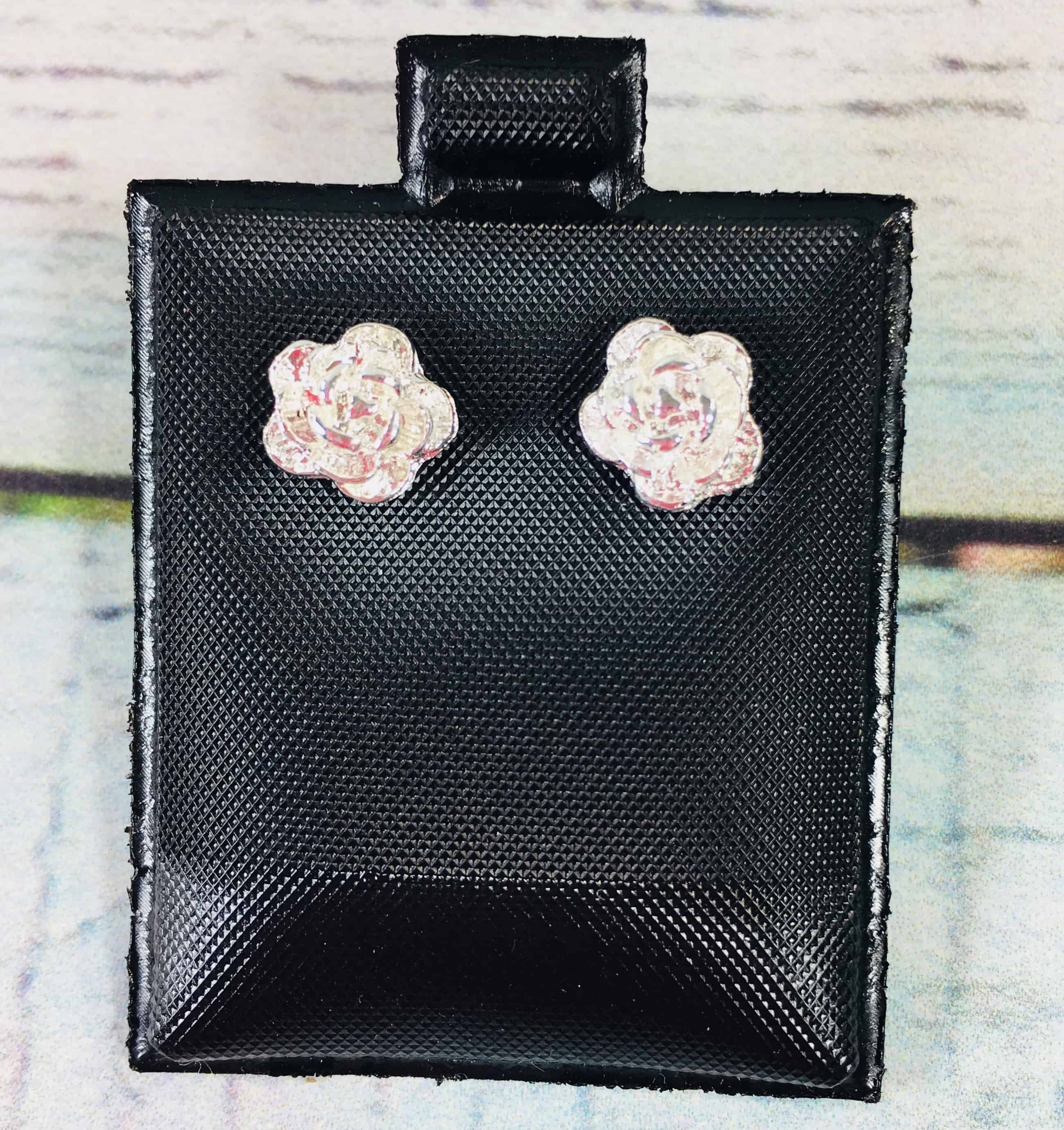 My phone case is pink and reflected back on the earrings but they are silver toned.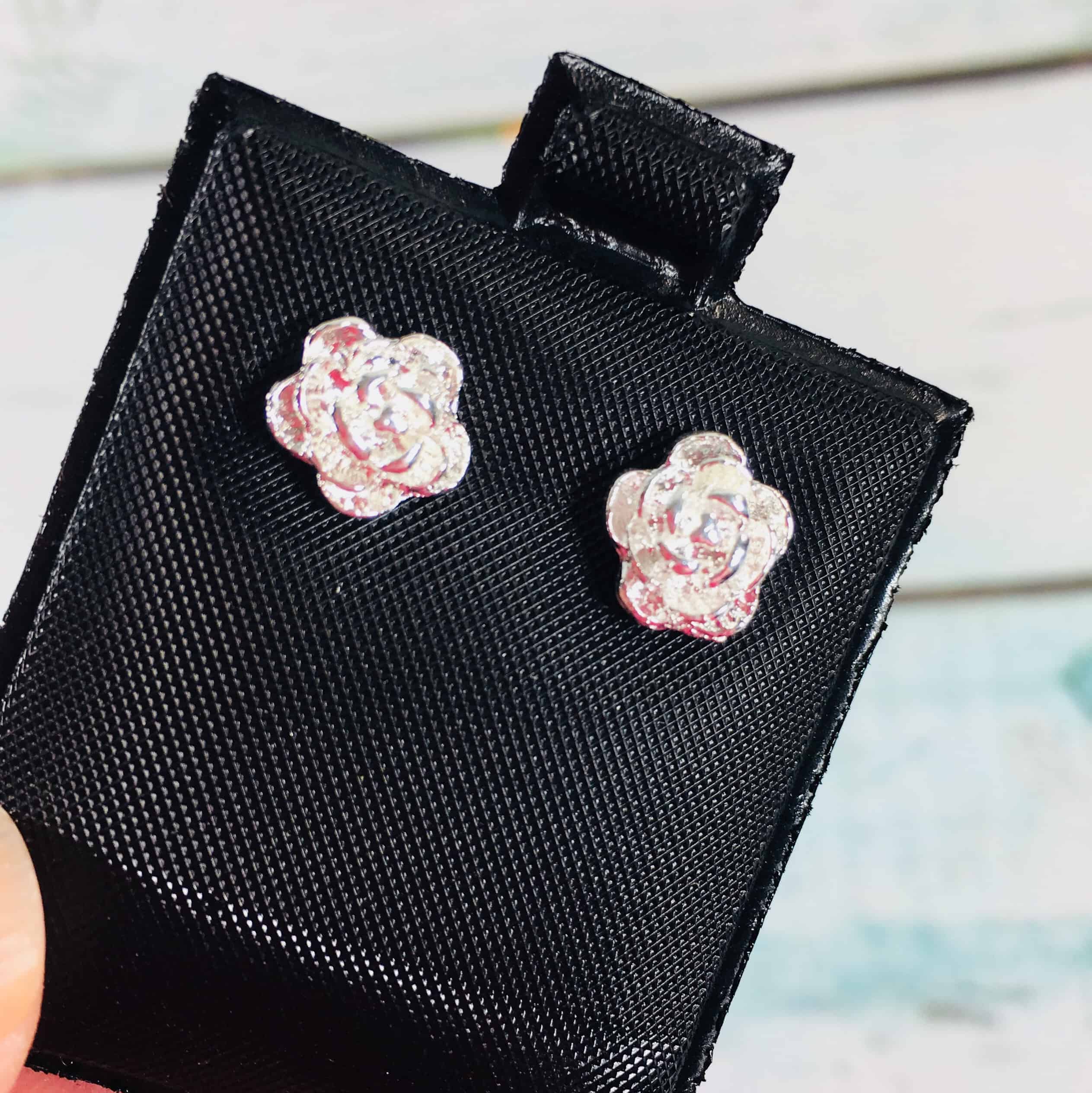 There is no information on what the earrings are made of. I don't have pierced ears so I will give them to my daughter to wear. They are cute earrings and perfect for spring.
Hmmm, I wonder what's in the bag?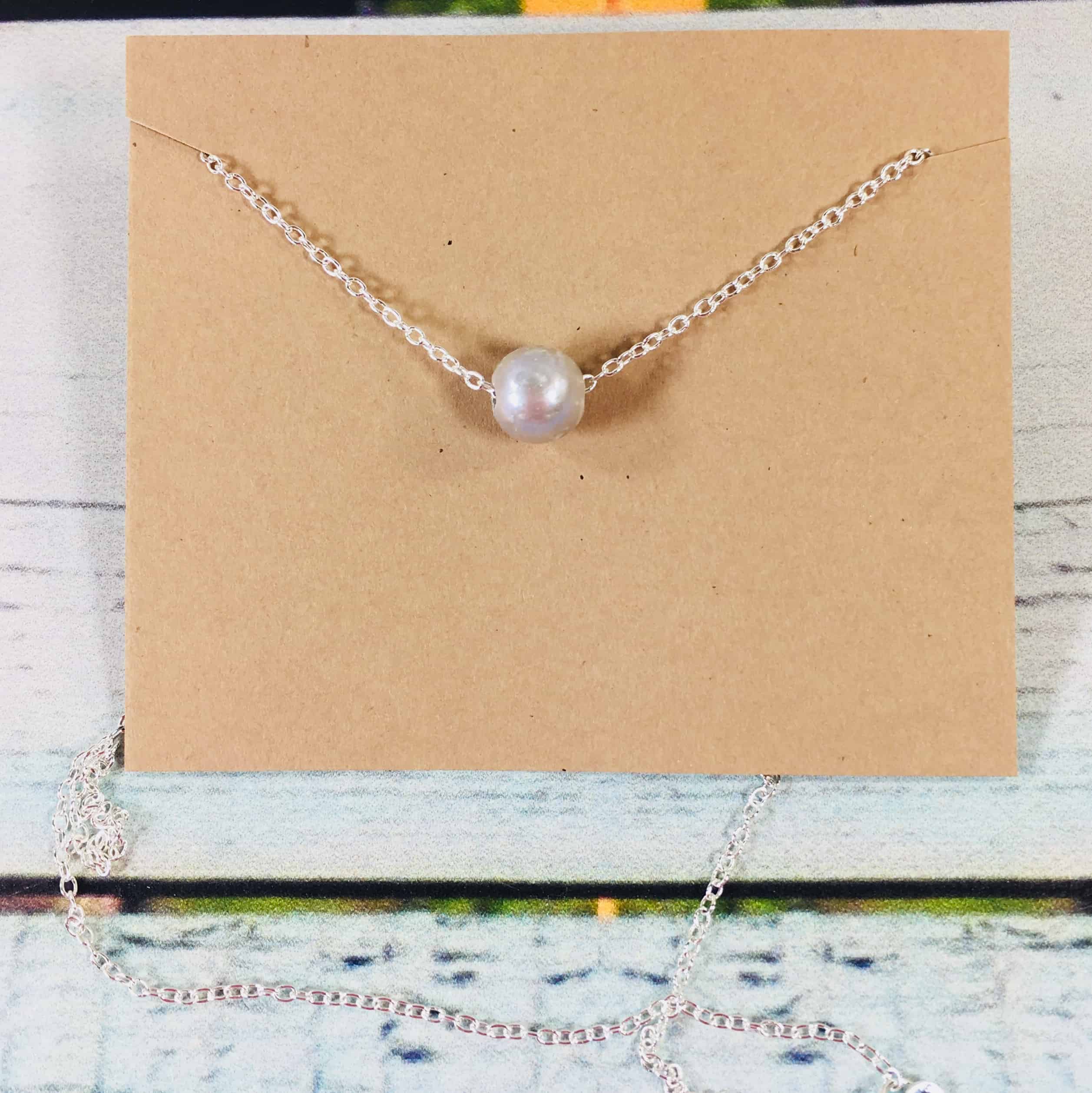 Box of Happies Necklace ($15) (Find similar item here.) There is no info about this necklace. It has a floating grey pearl-like bead on a silver toned chain. The chain is 18″ long and has a lobster closure. Simple and elegant.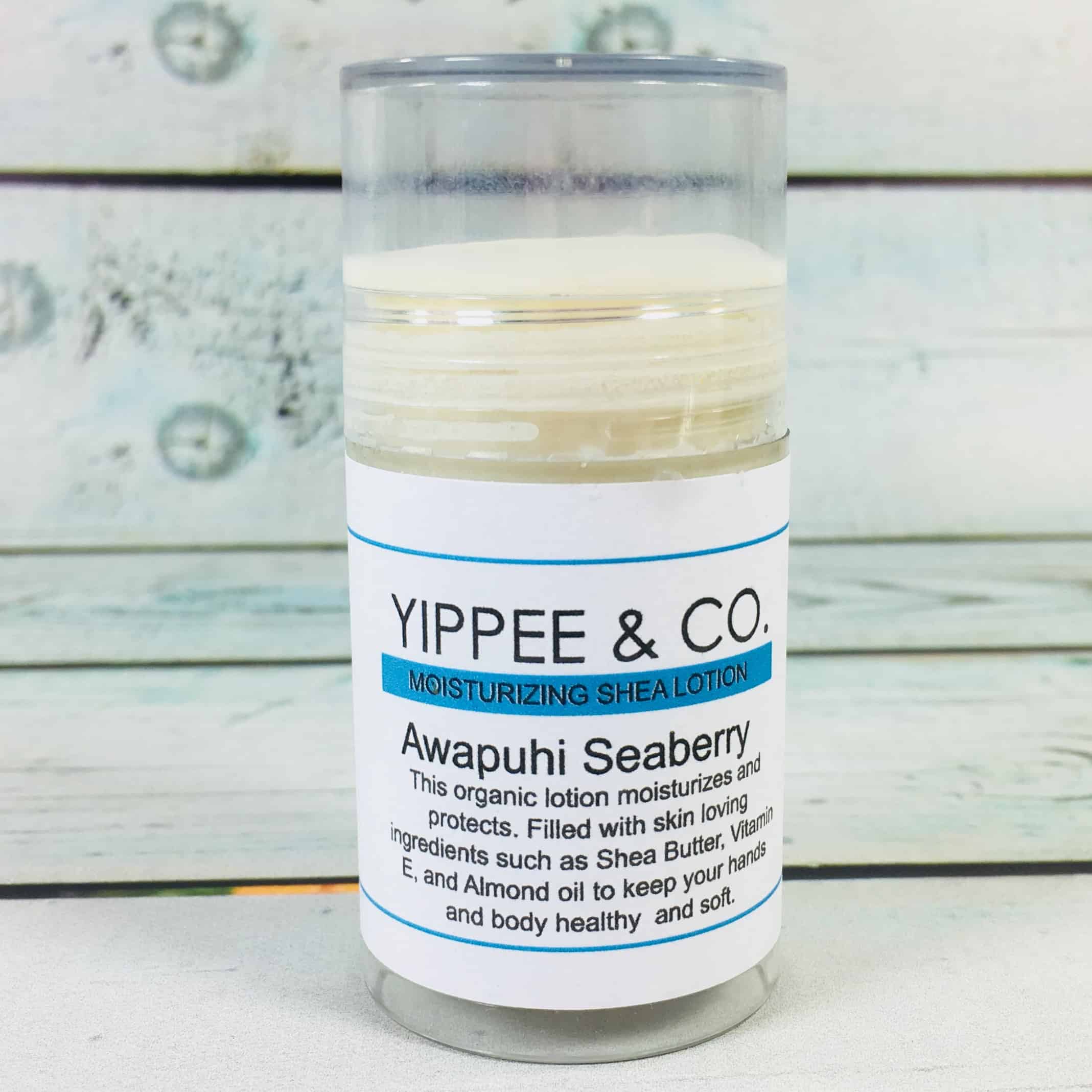 Yippee & Co. Travel Lotion Stick in Awapuhi Seaberry ($5) I couldn't find this scent listed on the Etsy site but there are a couple of fragrances that sound nice or you can place a custom order.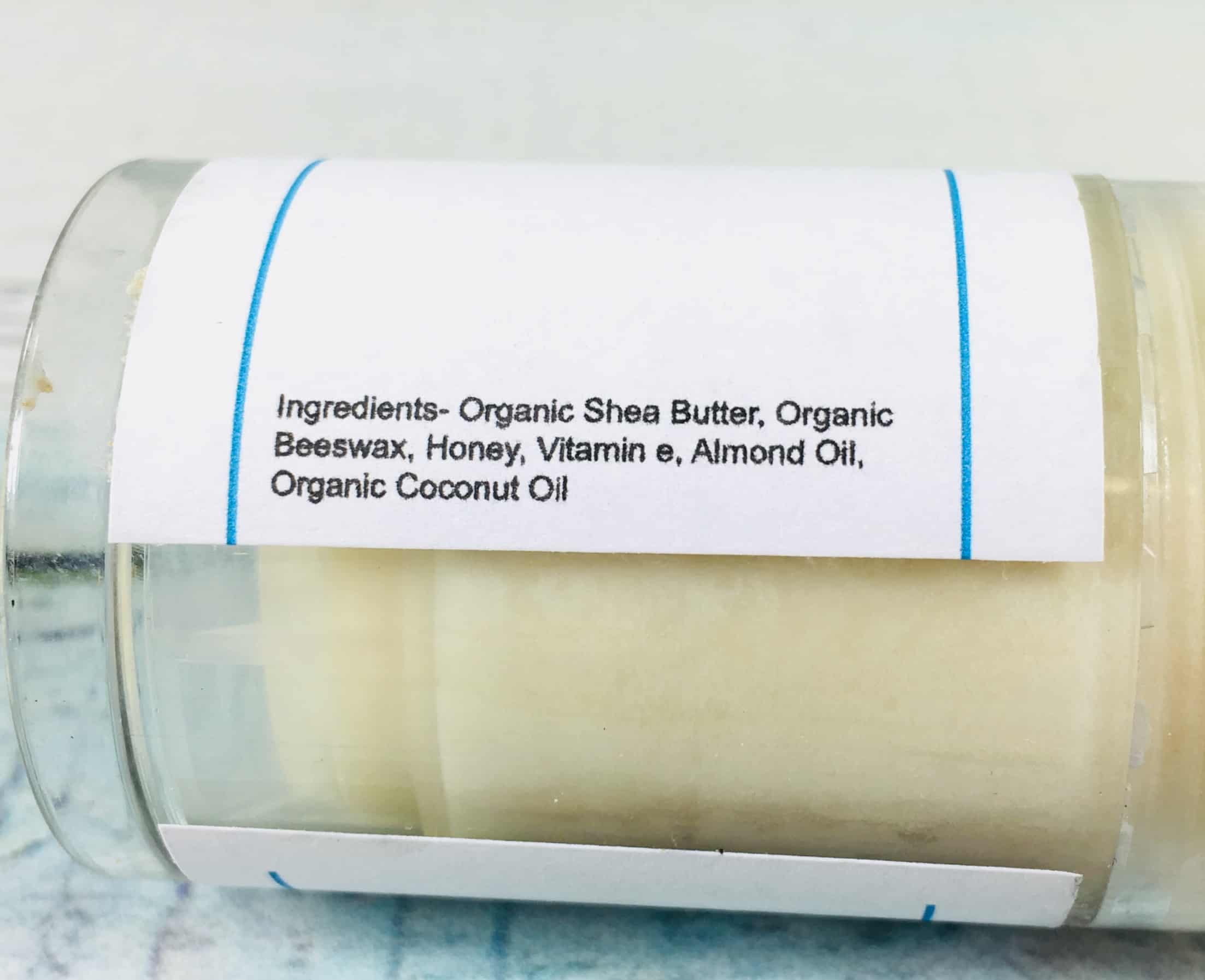 The ingredients are pretty natural. They forgot to add "fragrance" to the list and I would say it has a perfumed, rather than natural essential oil, scent. It sort of smells like blackberries and maybe a hint of sea air.
This is designed to be easy to throw in a bag without worrying about it spilling or making a mess. Supposedly it won't melt in a hot car but I live in Texas so I won't put that to the test! I really like the underlying shea butter scent and think the vendor should offer an unscented version too! You push it up from the bottom, sort of like a frozen yogurt pop.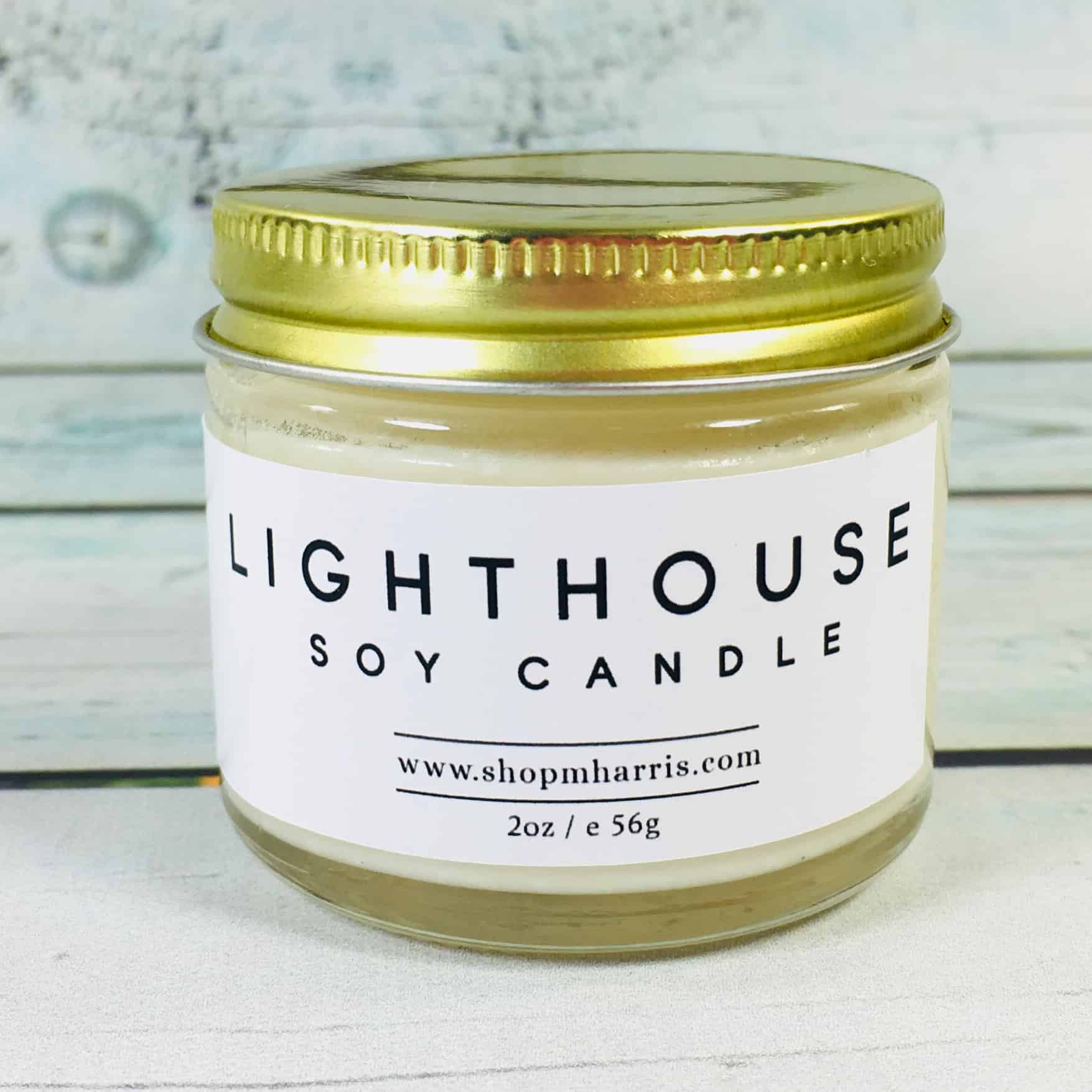 M. Harris Soy Candle in Lighthouse ($6) Here's another beachy scented item! According to the M. Harris website "lemony citrus zest, candied rosewood and rich musk meet in perfect unison, delivering an indulgent scent that embodies the care free lifestyle lived along the coast."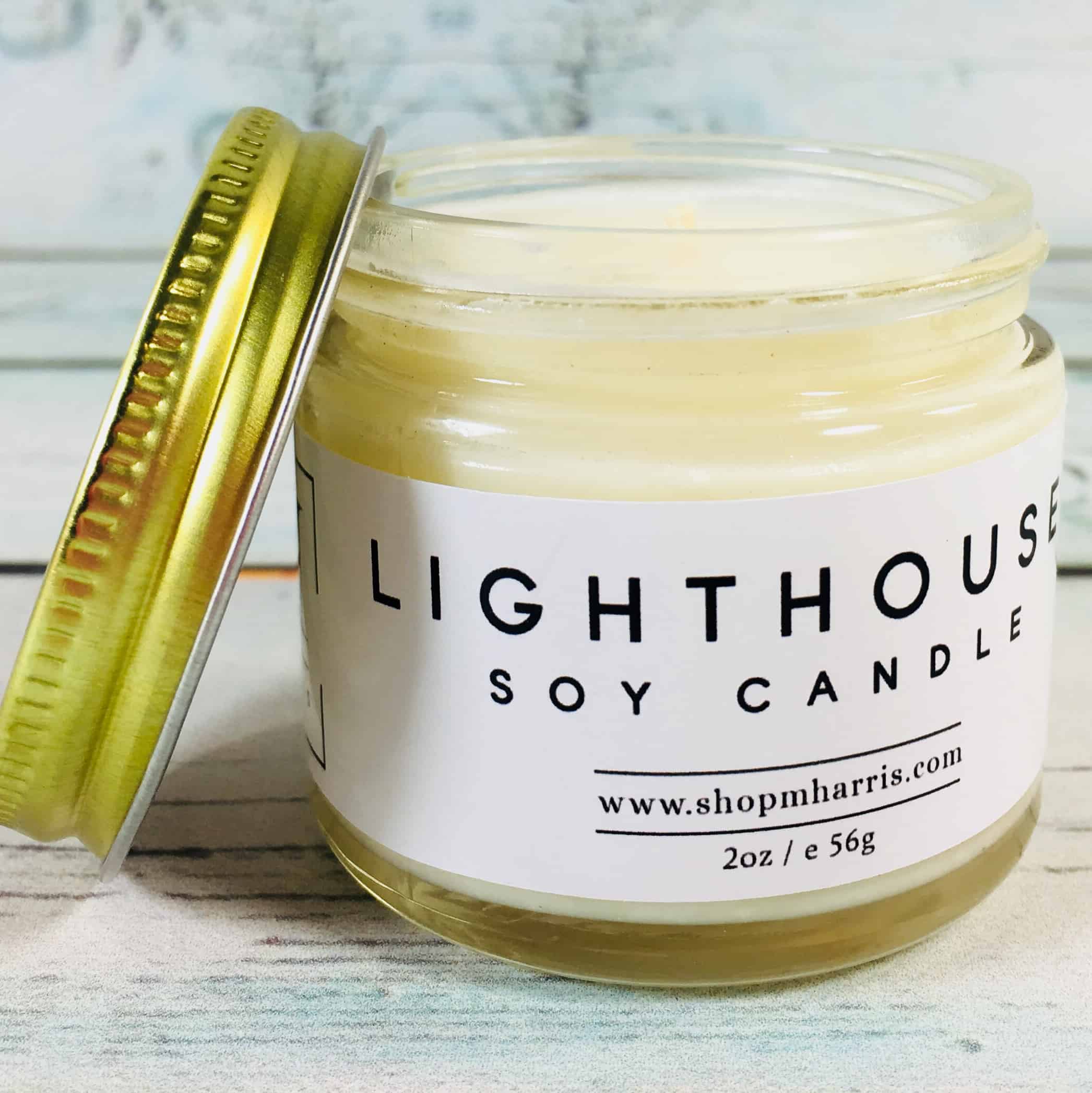 The candle is made of soy wax and phthalate-free fragrance. Just like the lotion listed above, this fragrance is sweet and warm and smells very good while it is burning and when it's cold.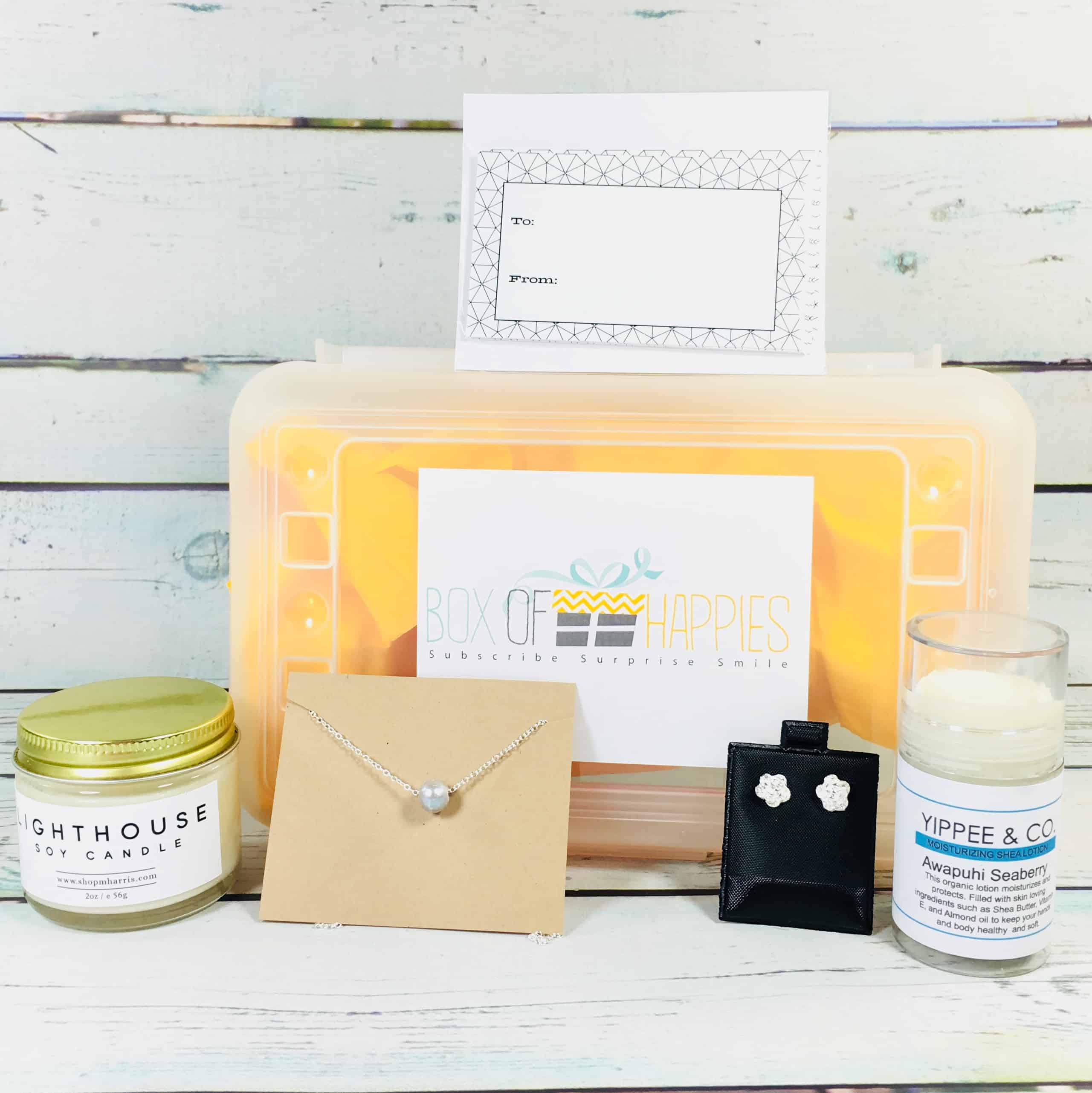 This was my very first Box of Happies and I wasn't sure what to expect! I was very pleased with the items and thought it was a nice combination of products. My favorite was the candle and my daughter was very pleased with the rest of the items. I'm not sure what to do with the gift cards so I will pass the happiness along to others! My box had a value of around $40. If you like trying items from small vendors such as the ones on Etsy then give Box of Happies a try!
What do you think of this month's Box of Happies?