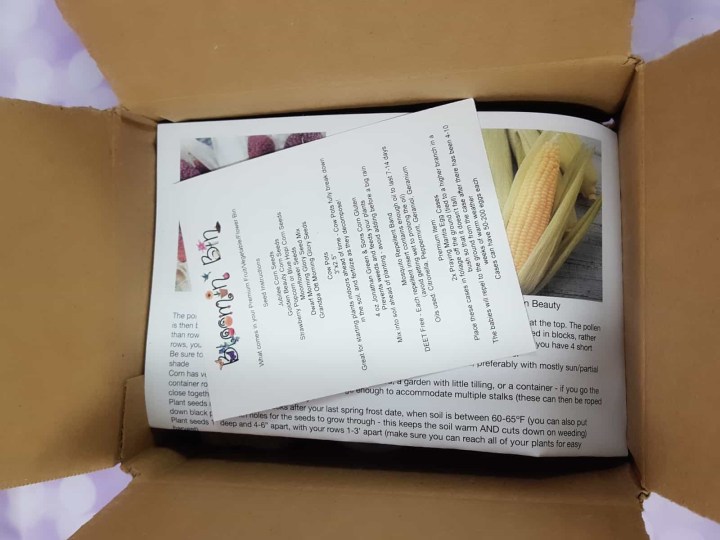 Bloomin' Bin is a monthly subscription box for gardeners or anyone who loves gardening. This month, I got the premium fruit/vegetable/garden bin. We've been talking about getting our garden back going and this was just the boost we needed.
The info on what is included is on one of the included cards.
DEAL: Save 10% on your subscription with coupon code subscribinbox1.
All of the supplies before we went outside to get started.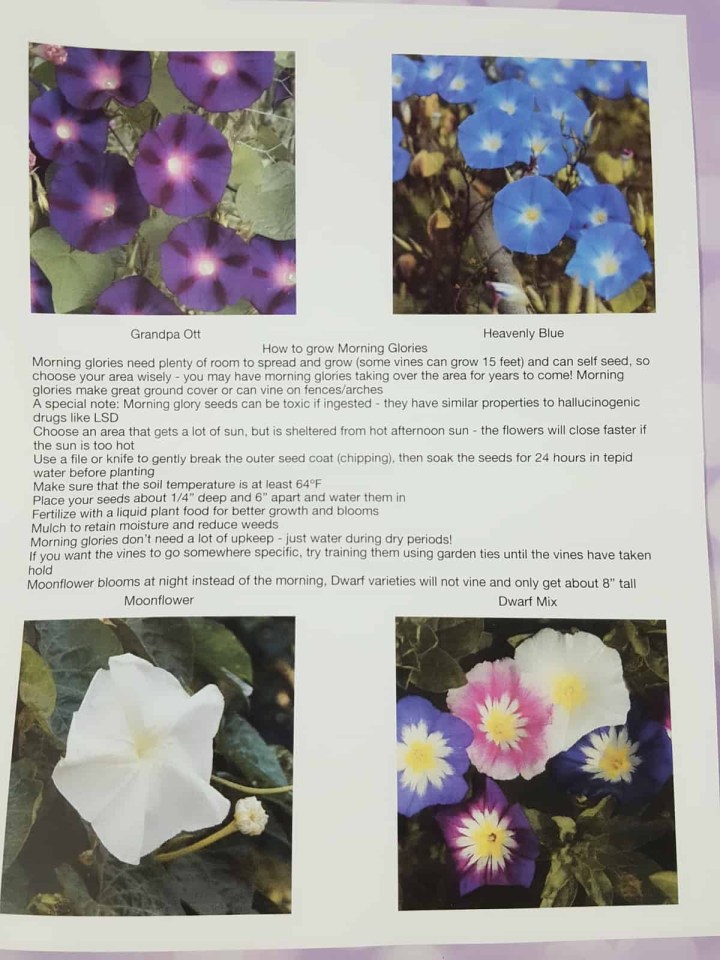 The information sheet has lots of pictures and info on the included seeds.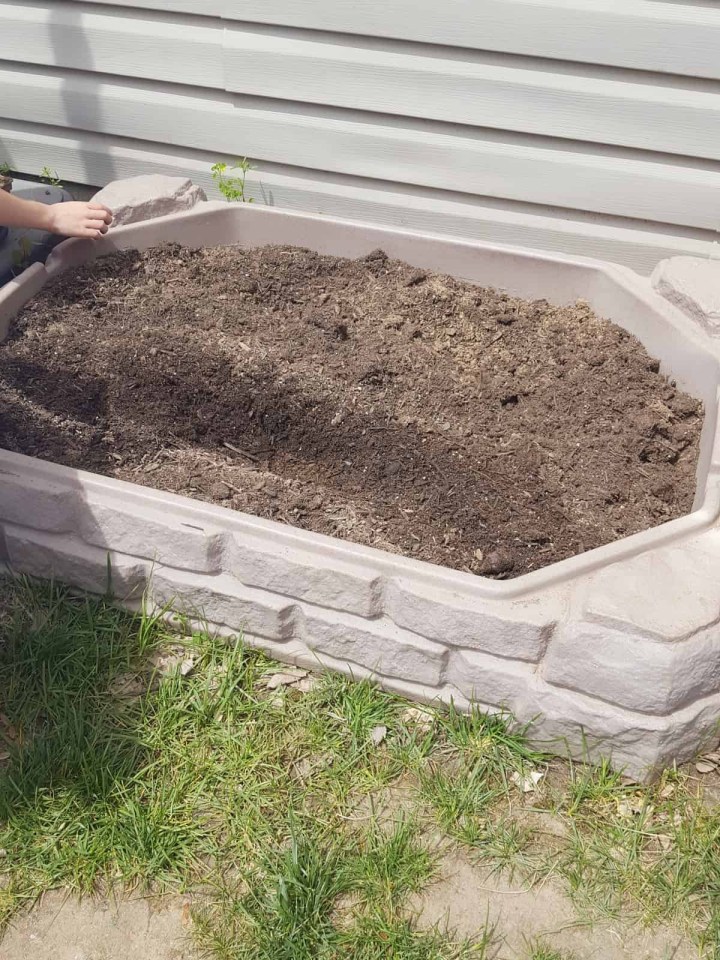 First up, we had already decided to convert our old sandbox into a planter. We drilled a bunch of holes in the bottom so that it will drain and got some good dirt and got it all set up. This has me ridiculously excited.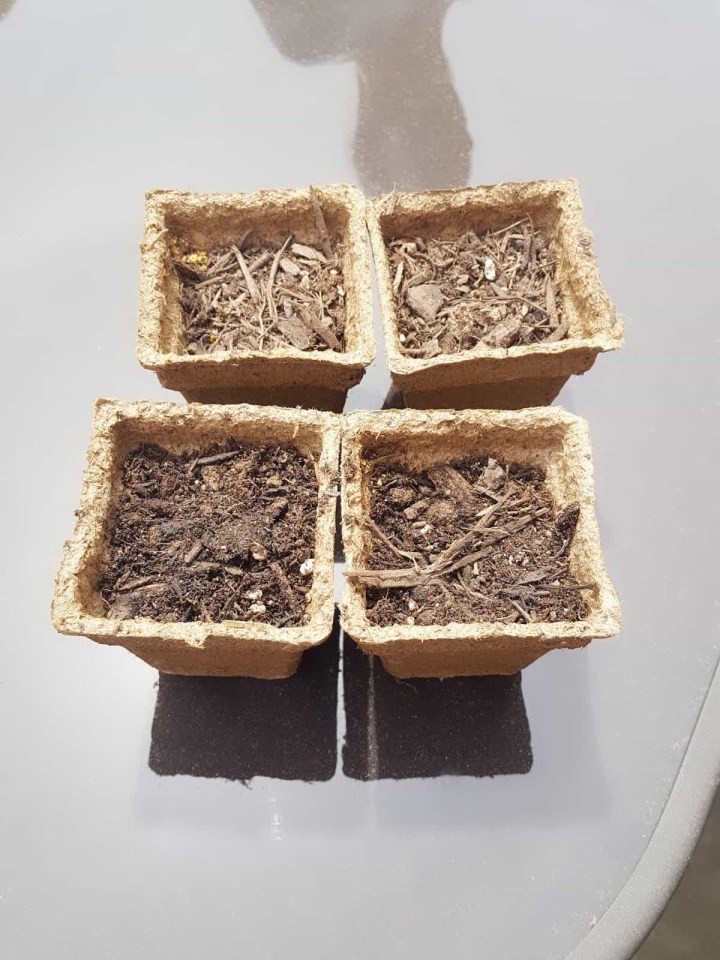 My son got us started by putting some dirt in the start pots and adding some seeds.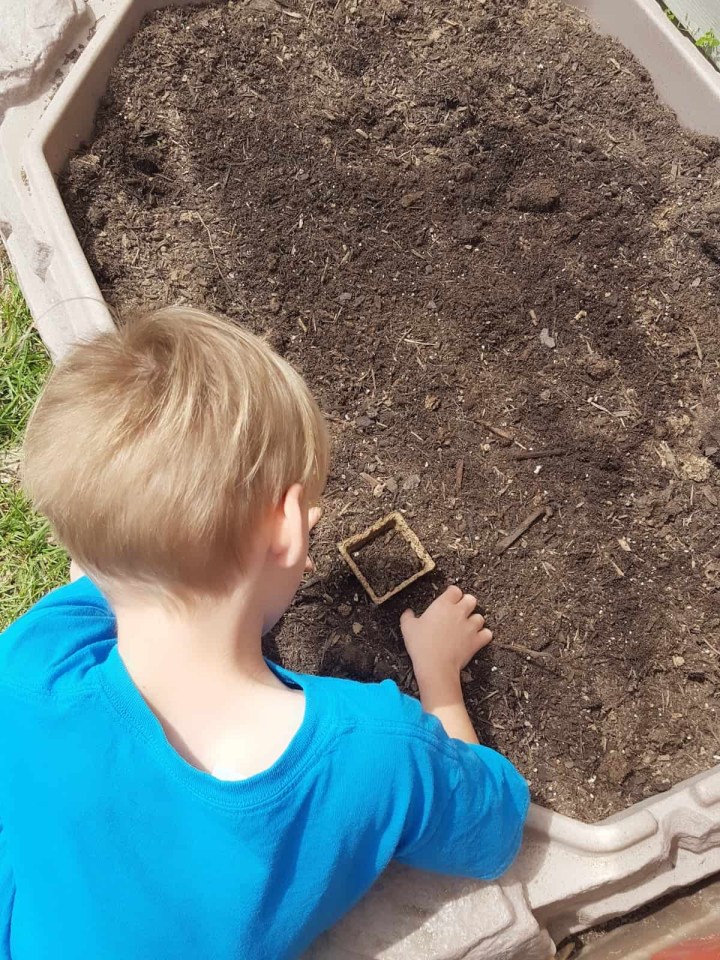 We then moved it over to the planter and he got to work putting them in.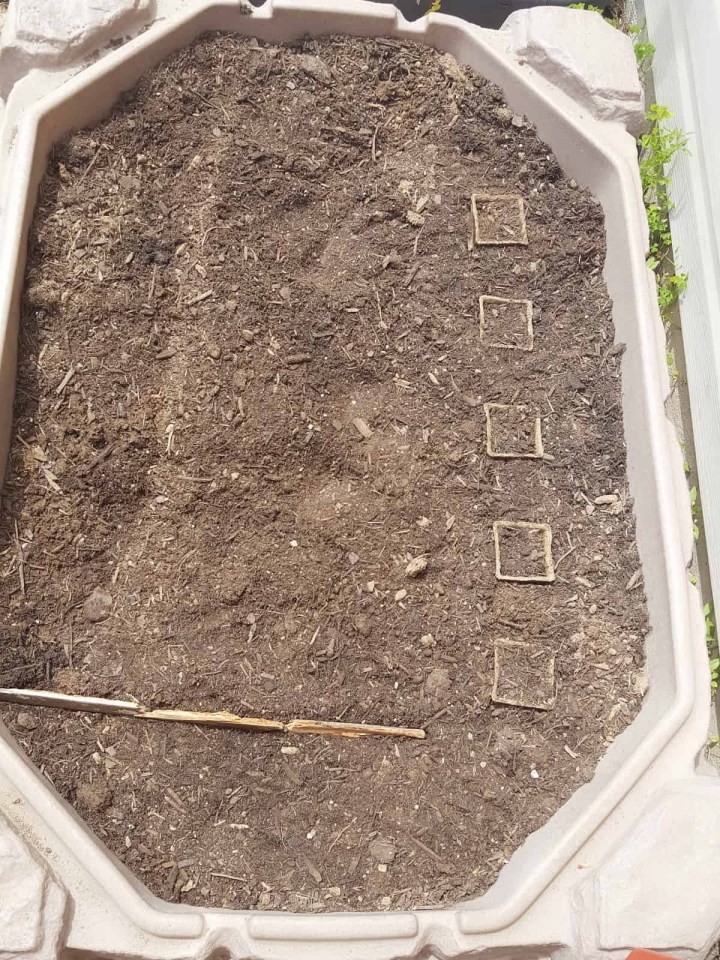 After he put them in he decided to add some other seeds we already had here so they got moved but we are all ready now and just watching them until they start growing. So exciting!
Another great start back to my Bloomin' Bin box. So fun that we had been talking about a garden and this is a great start for us to get going. Very easy to follow instructions and a good supply of things to try. My boys are most excited for the Strawberry Corn and then the Praying Mantis Eggs. Oh I forgot to take a picture of those but we added them to a tree near the garden and are hoping they hatch.  I can't wait for the next box and see how the plants grow.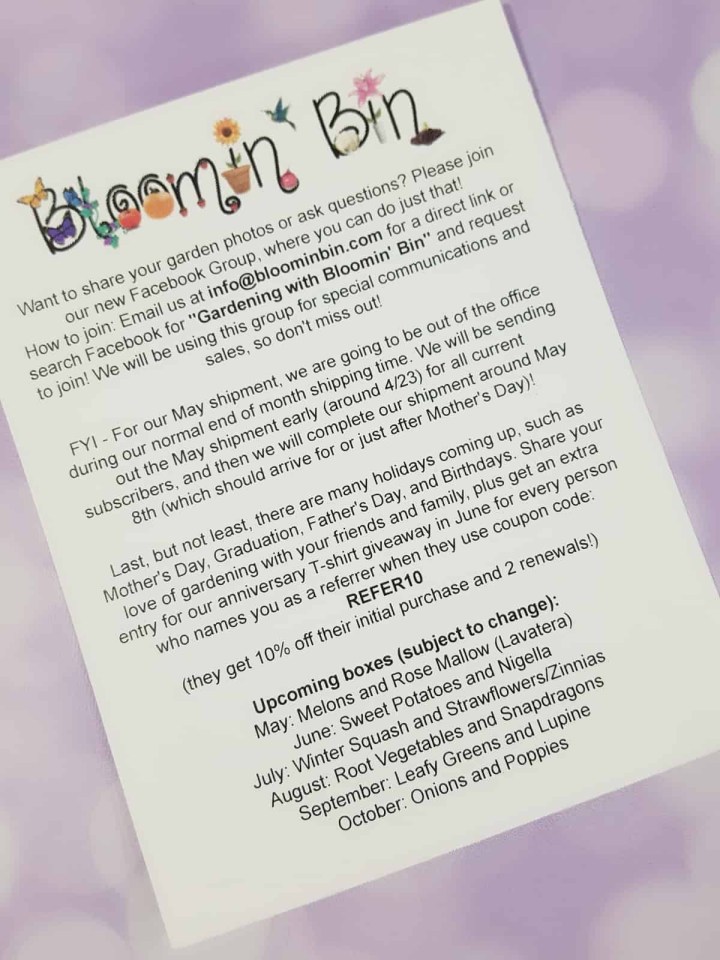 The back of the info card has some info on what is to come. The May box is going to be Melons and Rose Mallow!
What do you think of Bloomin' Bin?