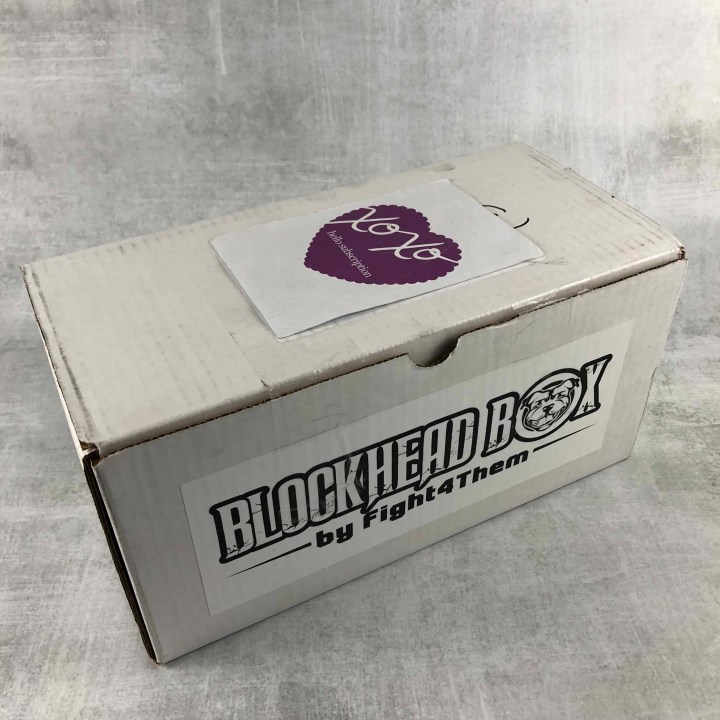 Blockhead Box is a monthly dog subscription box for bully breeds, heavy chewers and blockhead dogs curated by Fight4Them. Fight4Them is an organization of mixed martial artists, wrestlers, and boxers bringing awareness and combating illegal dog fighting and dog abuse. Expect to receive high-quality dog treats, durable toys, and human apparel.
Start off by selecting your shirt size (small to 2XL). Next, select your dog size. Lastly, select your subscription billing option. A portion of the proceeds is used to fund human education, dogs in need, and law enforcement with their subscriptions.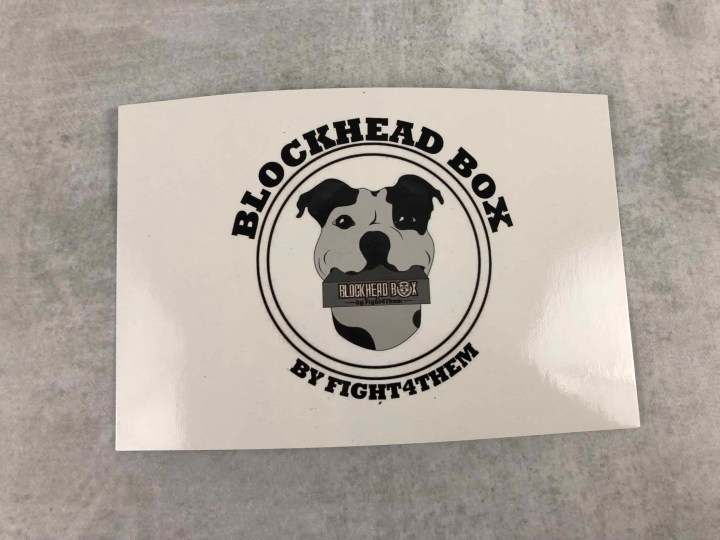 DEAL: Get 10% off your first order! Use coupon code HELLOSUB10.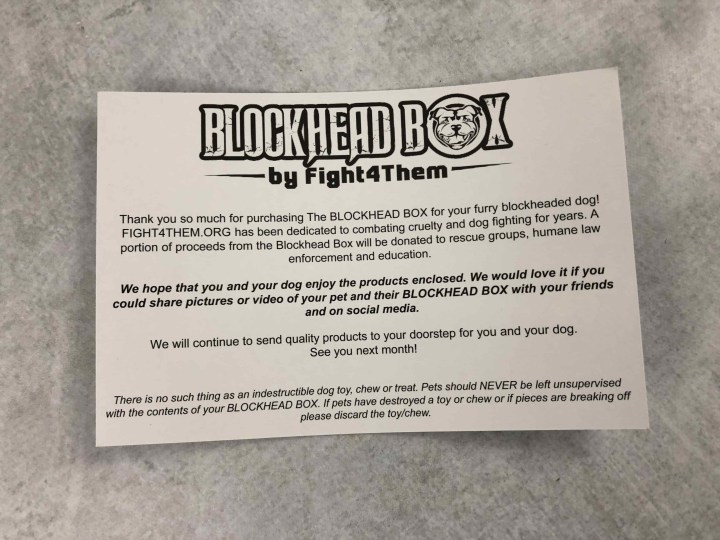 A note was included thanking the subscriber for the purchase and a reminder that no toy is indestructible. There is no information card included.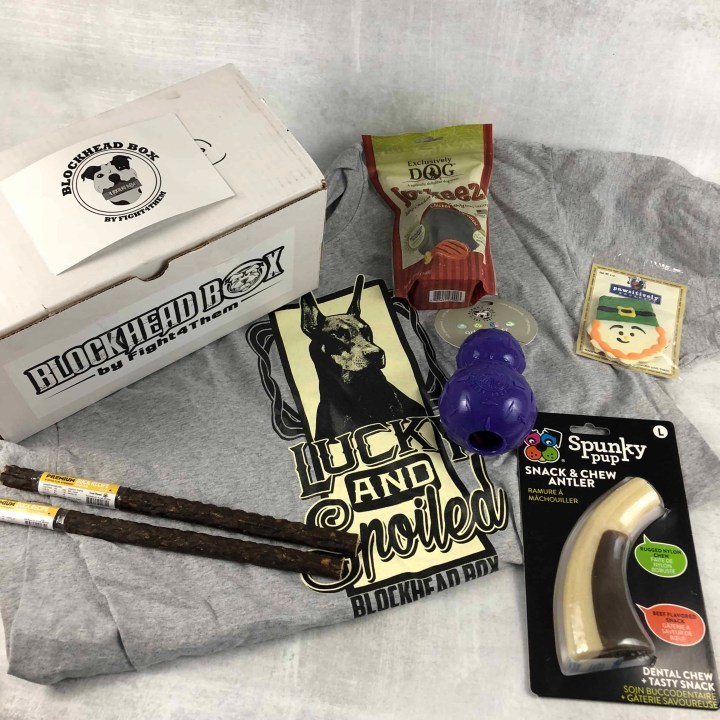 Here are the items in this month's Blockhead Box for large dogs. Let the chewing begin!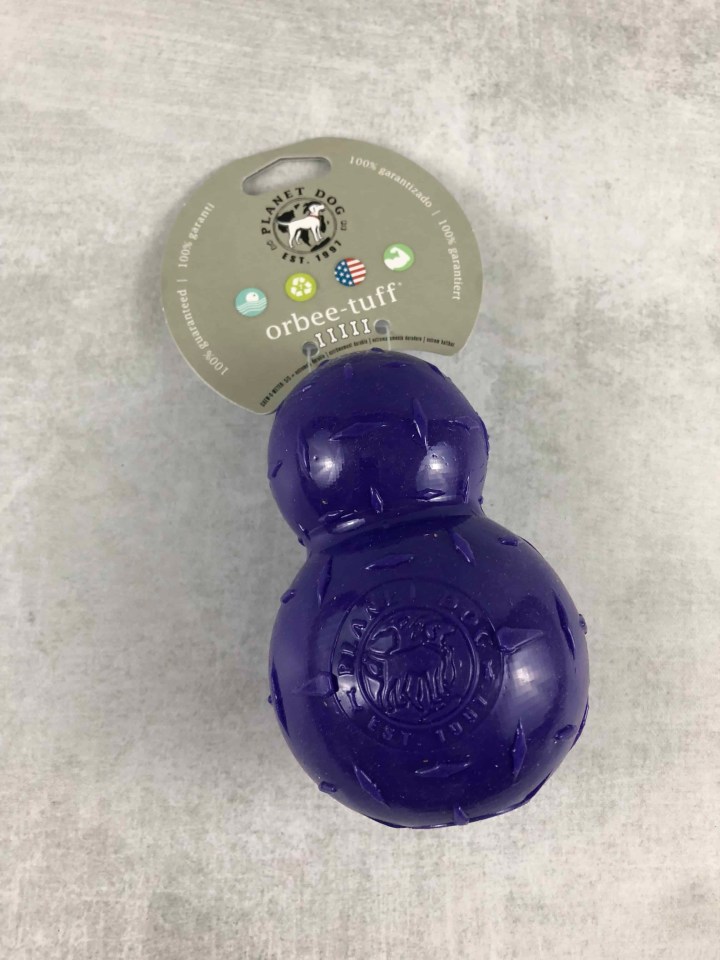 Obee Tough Chew Toy – This toy has a minty scent to it.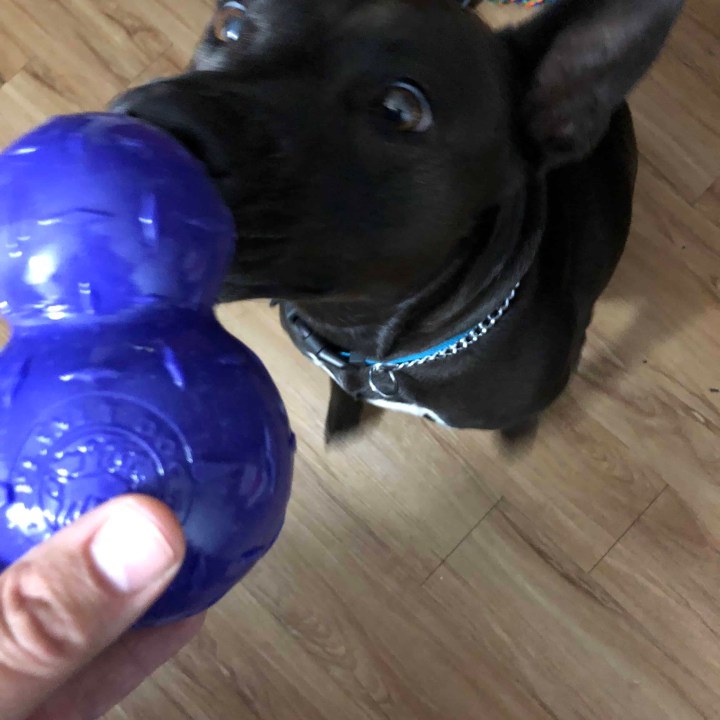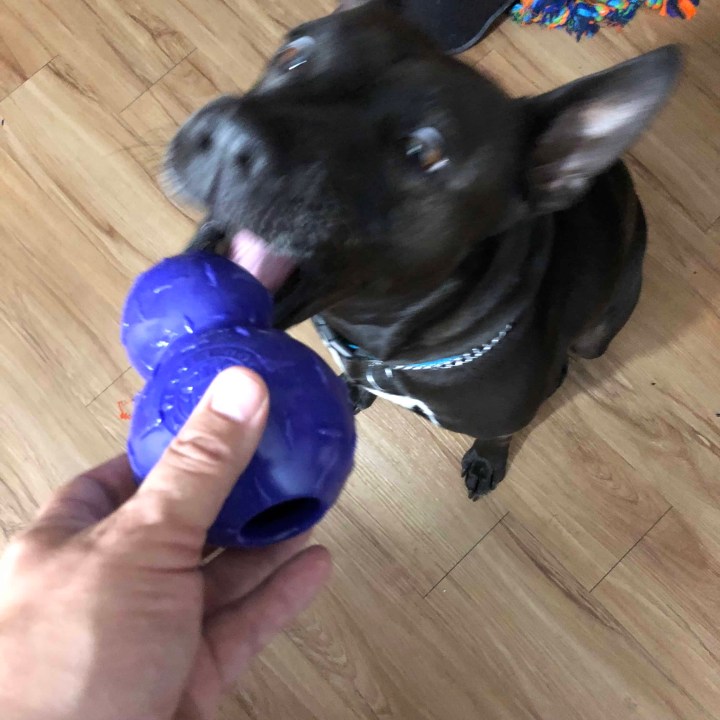 Sasha checked it out and then gladly took it.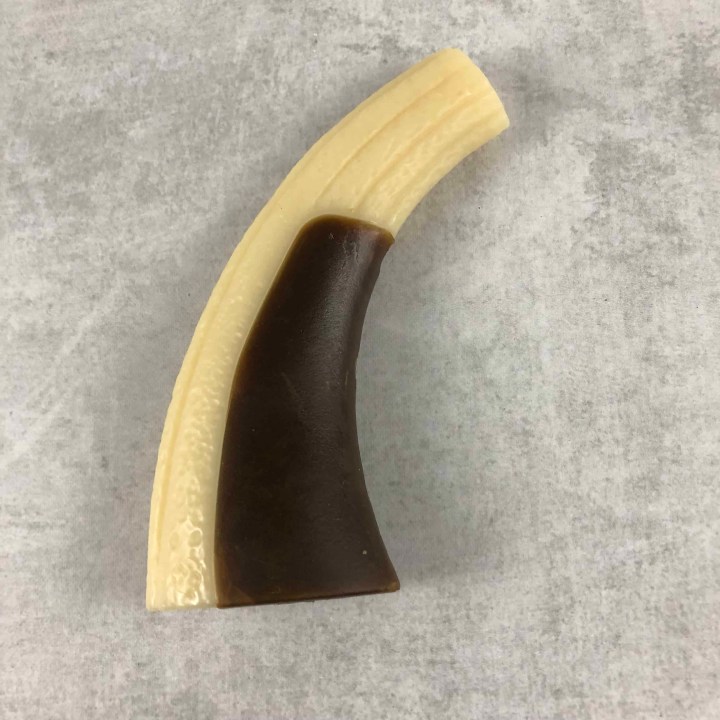 Spunky Pup Snack and Antler Chew – I really like the way this toy. Something tells me Sasha will like it even more.
I was correct, Sasha likes it a lot!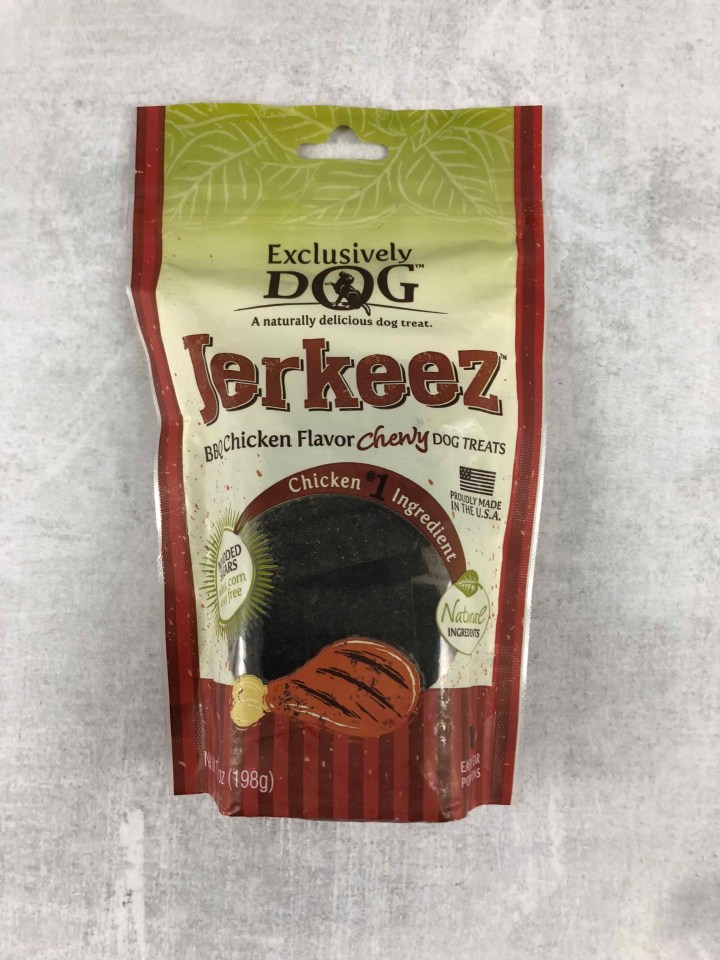 Exclusively Dog Jerkeez – These smell incredible. Sasha is a lucky dog!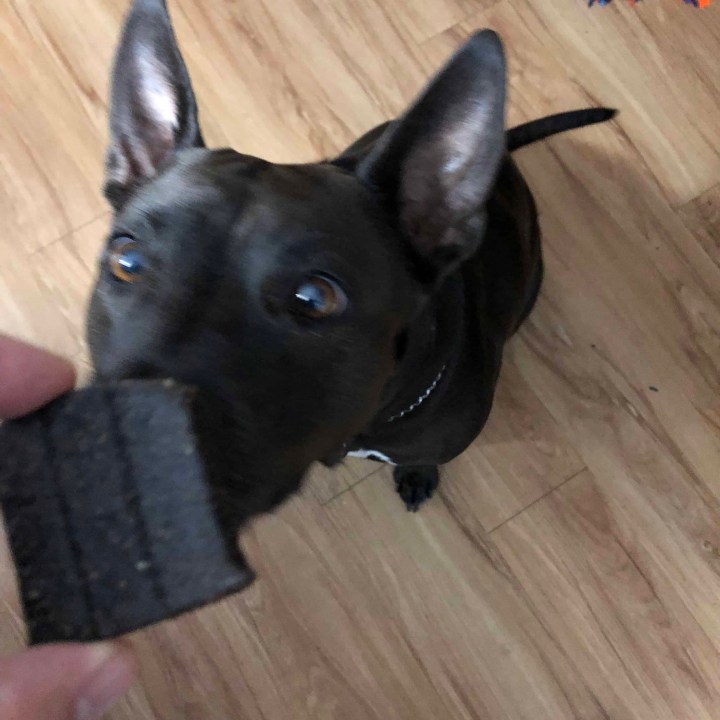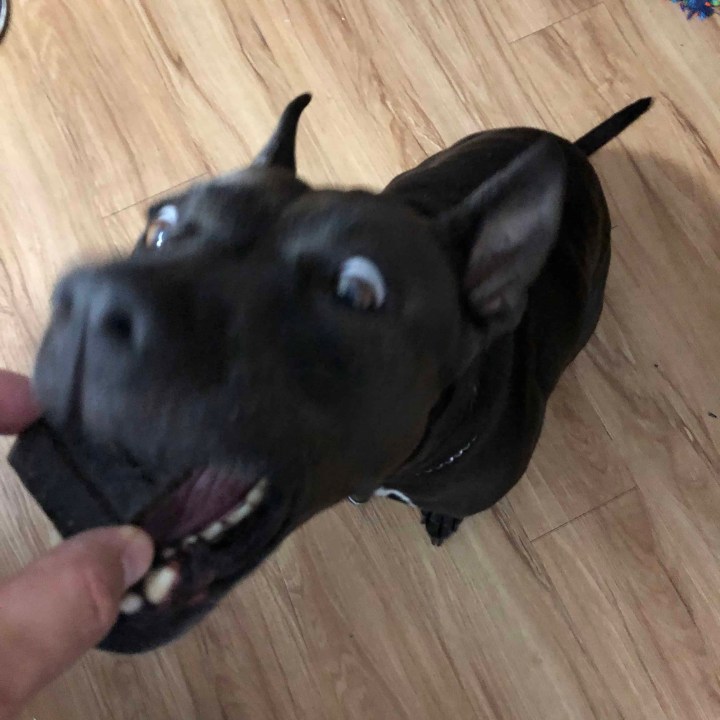 On Super Bowl Sunday, we went to our local shelter and we found someone who is perfect for the Blockhead Box. These treats are well deserved.
Crunchy 12 Inch Premium Duck Recipe Chews – Sasha is definitely going to love these! I'm sure she will make quick work of them.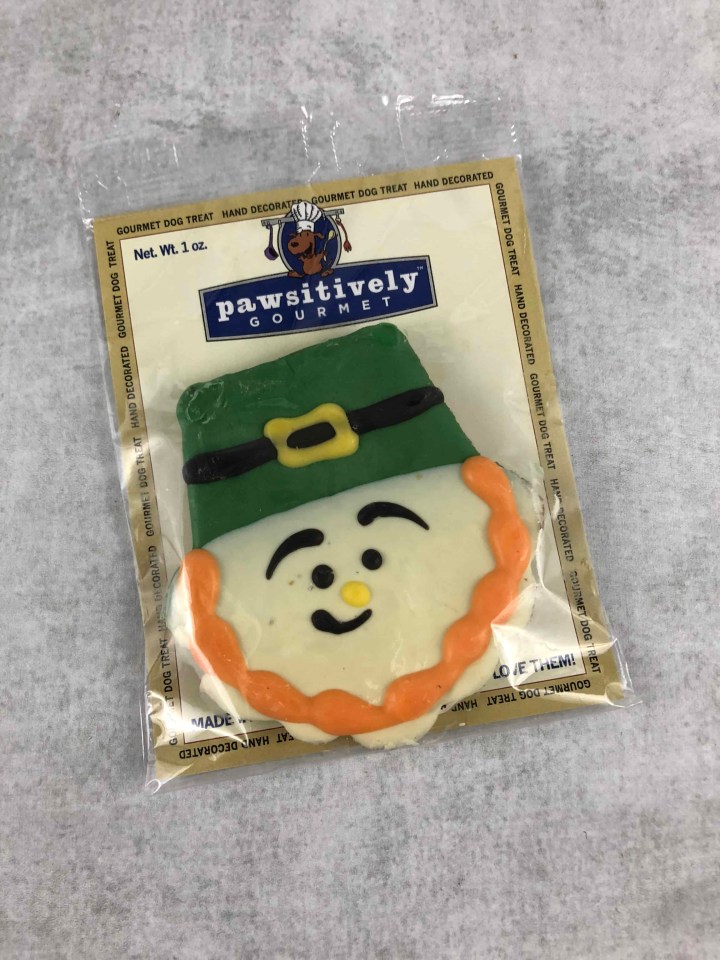 Pawsitively Gourmet Cookie – This looks yummy! I better give it to Sasha soon so nobody else eats it.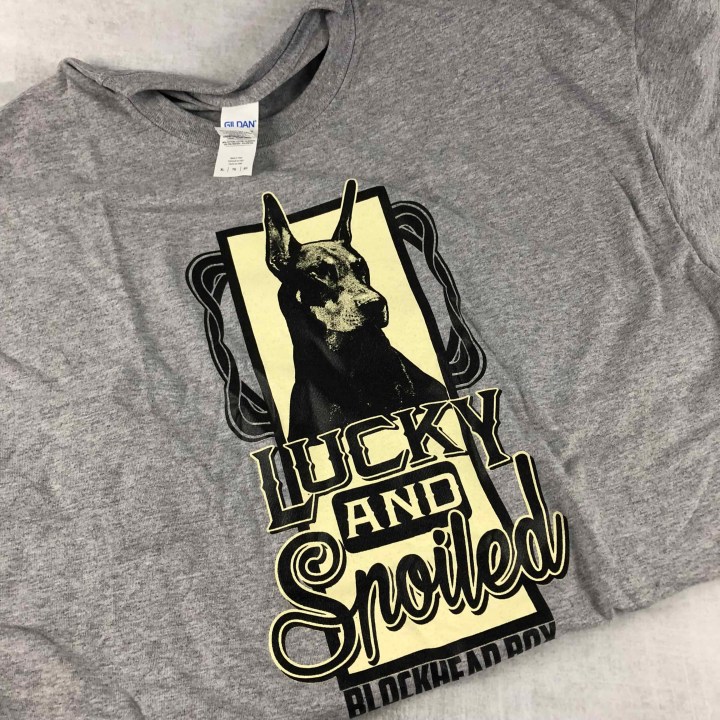 Blockhead Box T-Shirt – Lucky and spoiled. I am a huge fan of going with a rescue dog. Sasha has been amazing for our family in such a short amount of time.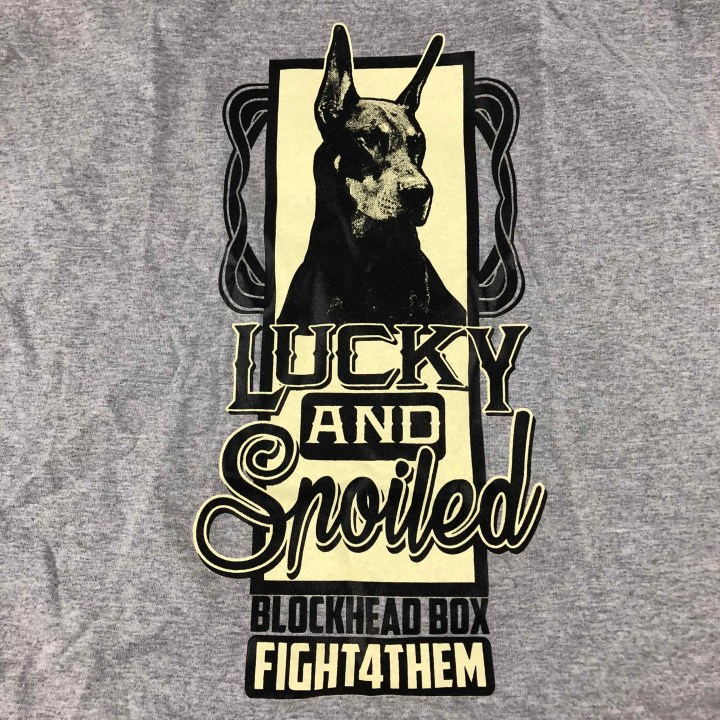 Here is a look at the logo.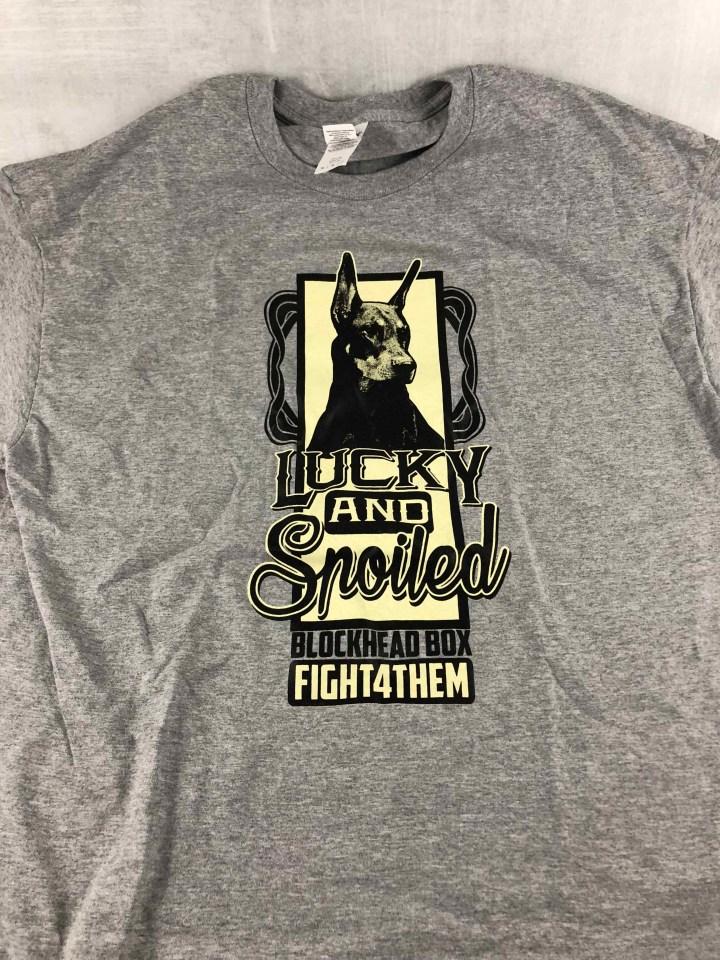 A more full look at the t-shirt.
Sasha really enjoyed her treats this month. Blockhead Box is an excellent box for aggressive and heavy chewers as well as dogs that like their treats!
What do you think of this month's Blockhead Box?