Bette's Box of Blessings is a subscription made with Christians in mind. It gives you a collection of gifts for yourself to help you grow in your faith and items to share your faith with friends and family. The boxes start at $29 per month.
DEAL: Get $5 off your first month's box! Use coupon code HELLO.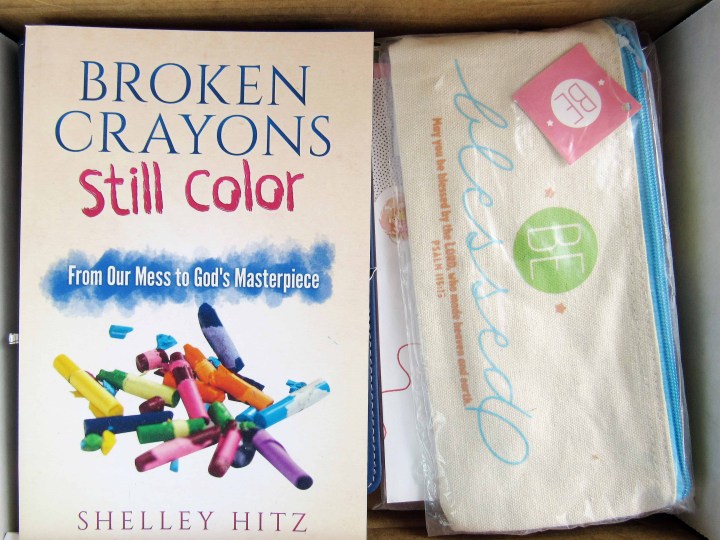 I eagerly removed the white squiggles to take a peek inside.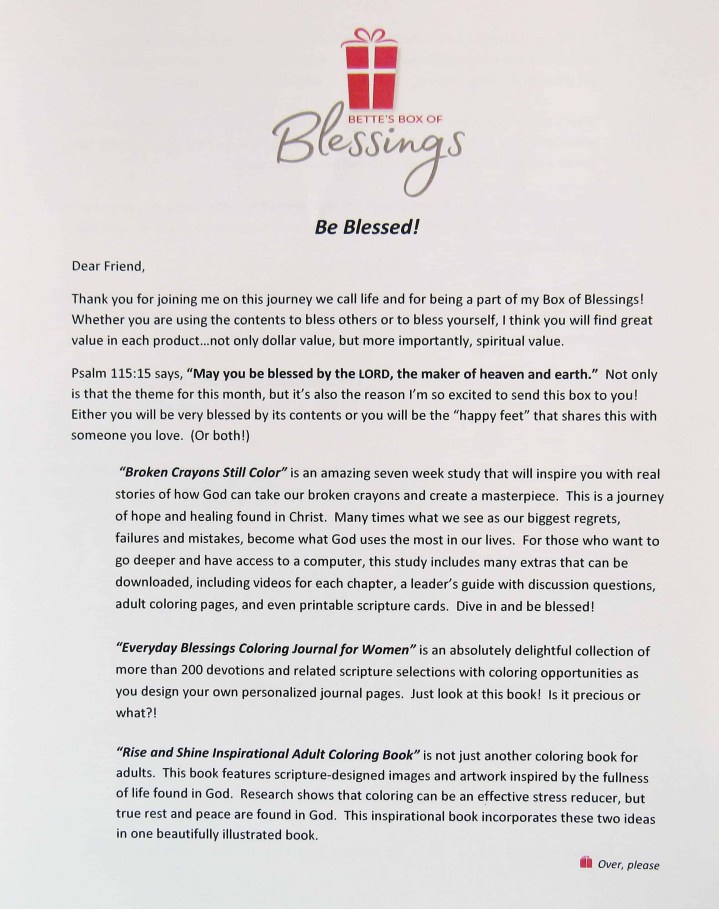 The March theme is Be Blessed! The scripture this month is Psalm 115:15.
May you be blessed by the LORD, the Maker of heaven and earth.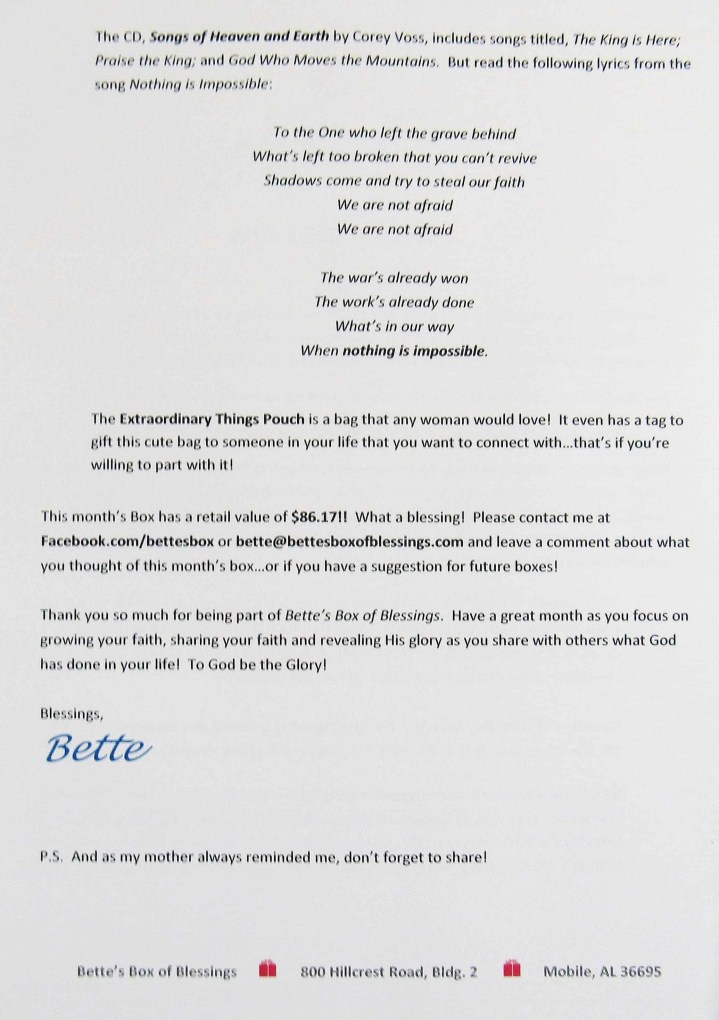 I always enjoy reading the curator's letter. I also appreciate that Bette includes a phone number and an address on her letter. You can even watch her discuss books from previous months on Facebook. Knowing a little about the curator makes the box more personable.
Here are the items in the March's Bette Box of Blessings! I felt a sense of peace as I looked at the contents.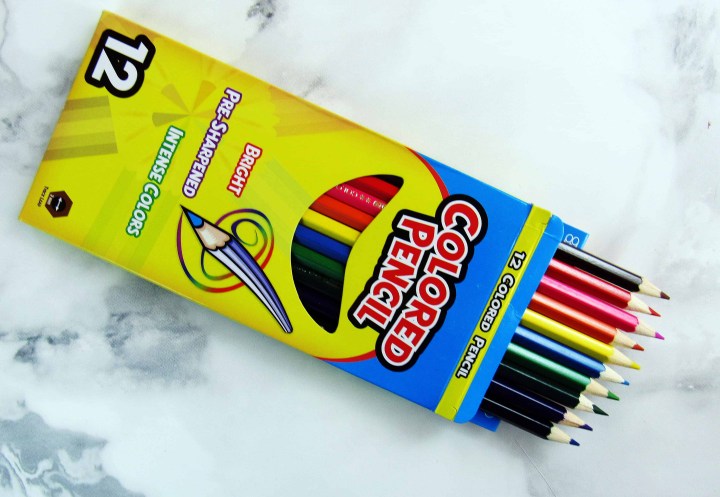 The Bazic 12 Sharpened Colored Pencils ($4.80) are a necessary tool for this month's box. The bright, vivid colored pencils have a hexagon shape to prevent them from rolling away. The pencils can be used for more than drawing and coloring. Take your colored pictures a step further by using them for shading and blending. As Bette described in her letter, they are ready to go if being gifted to someone who is homebound or in the hospital.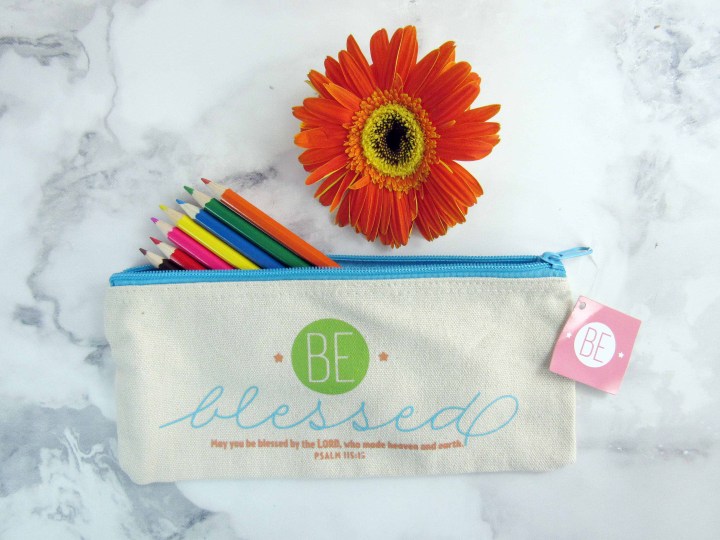 An inspiring canvas pencil bag is included for the colored pencils. The Be Blessed Pencil Case ($5.99, on sale $2.99 Christianbook) has the March scripture printed on it.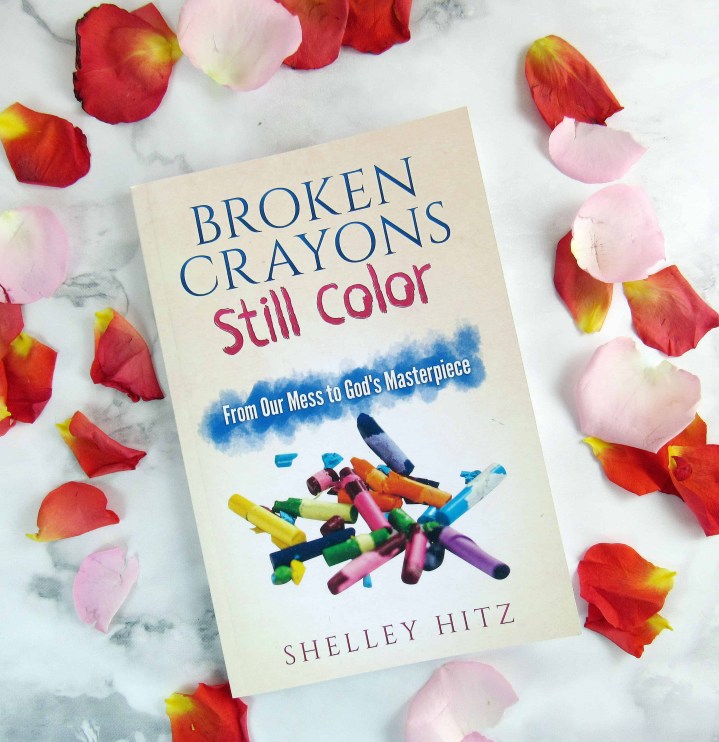 I have started the seven week devotion Broken Crayons Still Color: From Our Mess to God's Masterpiece by Shelley Hitz ($14.95 Amazon) and am looking forward to the remaining weeks. God can use our biggest regrets and sorrows into something bigger than us. He has a purpose for us and those broken crayons (regrets, sorrow) can still color!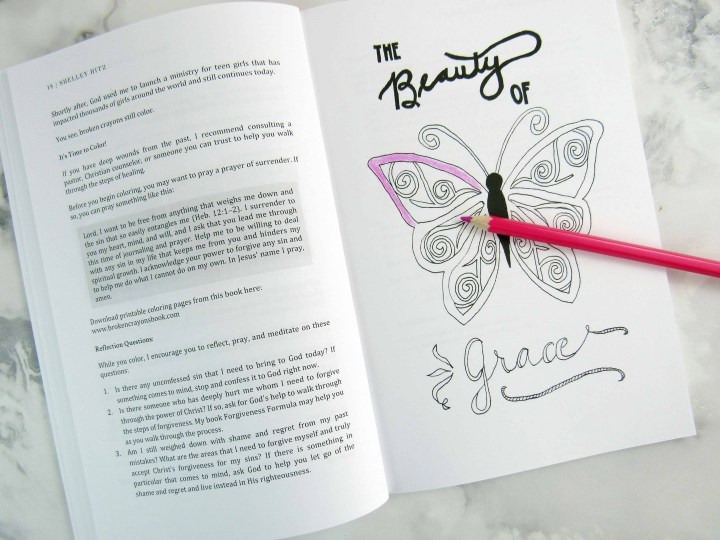 One of the things that I like about this book is the flexibility of how deep you want to go. There is an option to download many extras including a 45 minute video for each chapter, Scripture cards, leader questions and more.
I'm in love with the cover's colors! The Everyday Blessings Coloring Journal for Women ($18.99, $12.35 Amazon) has a beautiful faux leather cover that calms my soul just looking at it. It has an orange bookmark attached to the book to track your page.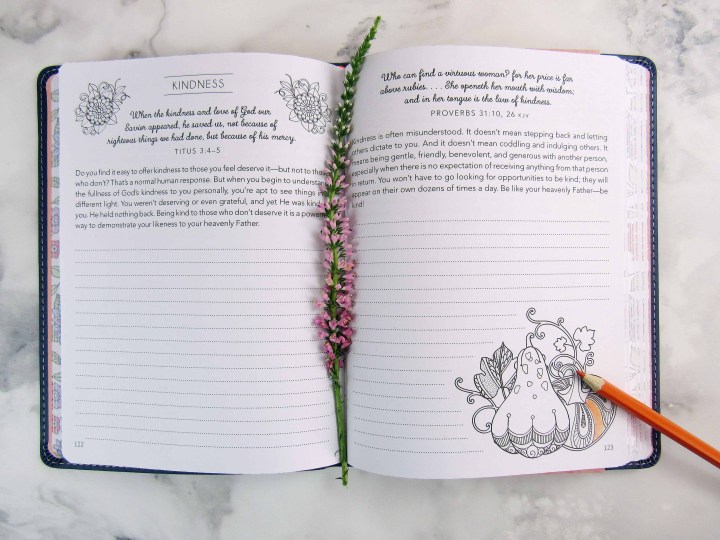 The setup is simple and provides time for reflecting on Scripture and devotion while coloring. There is ample room for writing down reflections. It's my favorite item in the March box.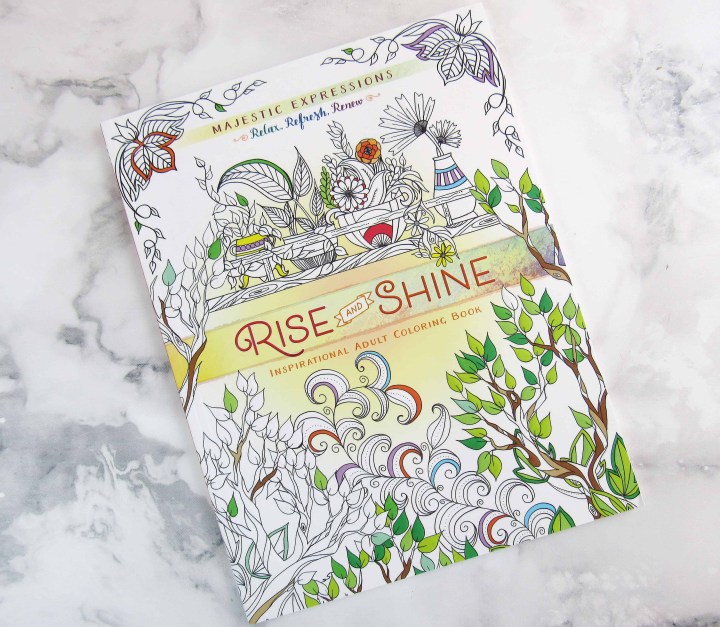 It's time to Rise and Shine and use those broken crayons! The Majestic Expressions Rise and Shine Inspirational Adult Coloring Book ($12.99, on sale $2.99 Christian book) has 45 intricately designed illustrations printed on high-quality acid-free paper.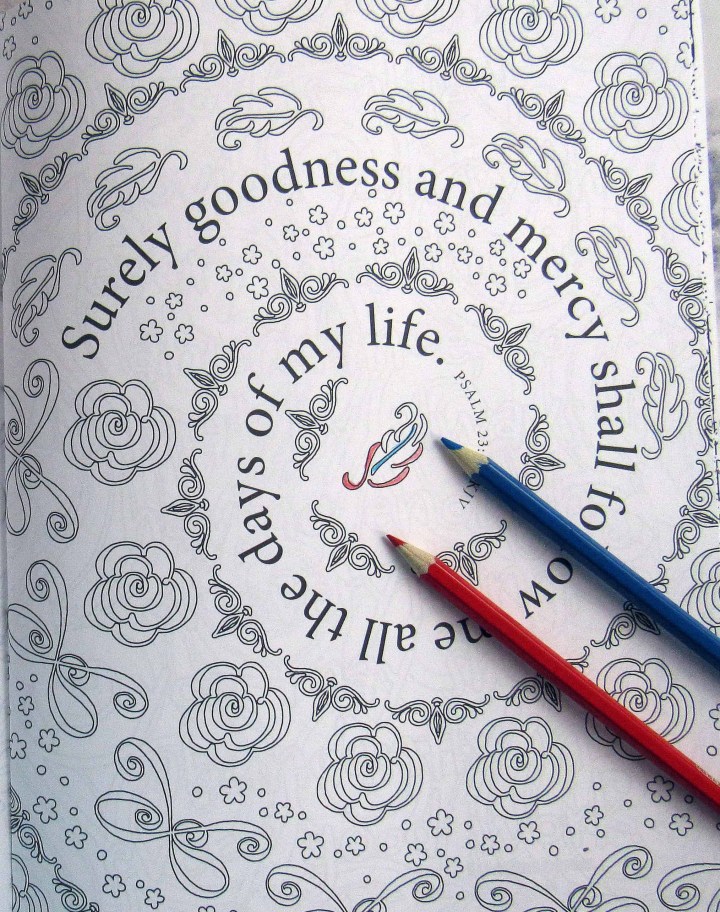 I've been dreading my upcoming oral surgery and found coloring and reflecting upon Scripture helps ease my anxiety and fears. I also like that most of the designs are easy to color. The page above is one of the few pages that have smaller lines. I do enjoy the circular design which will look amazing when I am done coloring it.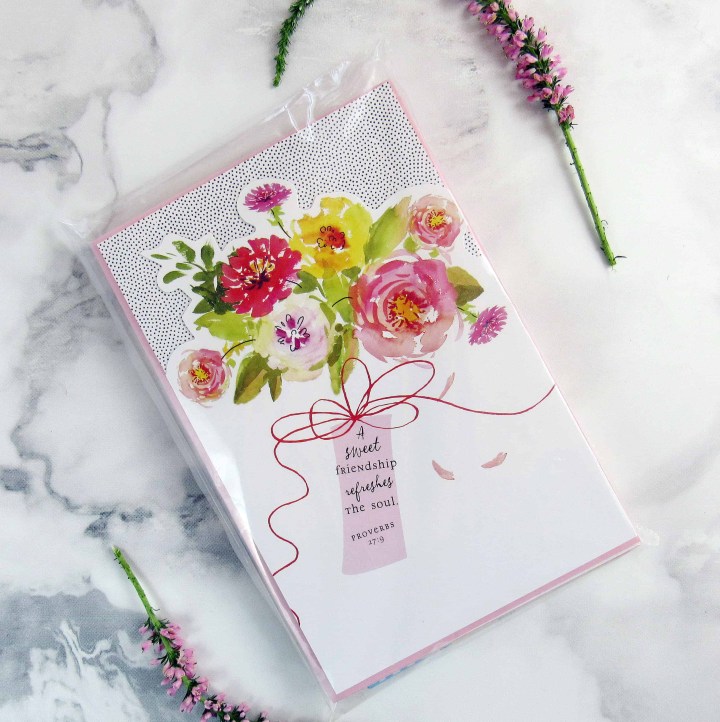 This month we received ten friendship cards to encourage us to connect and reconnect with our friends. It's always nice to receive happy mail.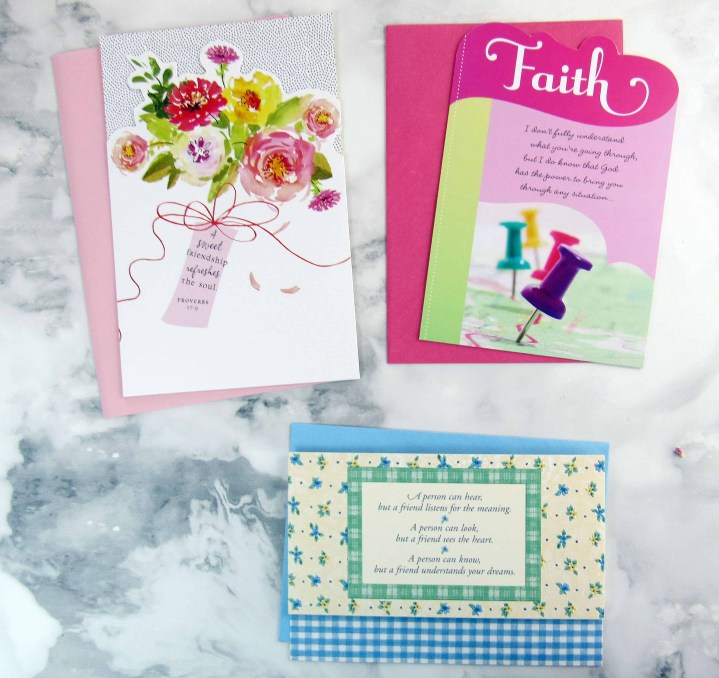 There are two of each Dayspring Cards ($24.90.) The cards range from $2.29 to $2.79 in price.
I will be sending them off in the mail soon.
The March Bette's Box of Blessings brought joy and peace to my heart. Broken Crayons Still Covered was exactly what I needed this month. Being able to relax, color, and meditate on Scripture filled me with a sense of peace. I also like how Bette, the curator, encourages us to reach out to others. It's a wonderful box for those that are seeking an uplifting Christian box to encourage you throughout the month.
Did you like this box? Let me know in the comments!
Visit Bette's Box of Blessings to subscribe or find out more!