Beauteque offers two ways to get your fill of (mostly) Korean beauty products each month: BB Bag contains 6-8 full-sized products such as makeup, skin care, body care, and more for $24 per month; Mask Maven brings you 9 different masks for $15. Both subscriptions are offered in 1, 3, 6, or 12-month terms that will automatically renew until canceled.
DEAL: Save 10% on the BB bag or Mask Maven with coupon code CRATEJOY10.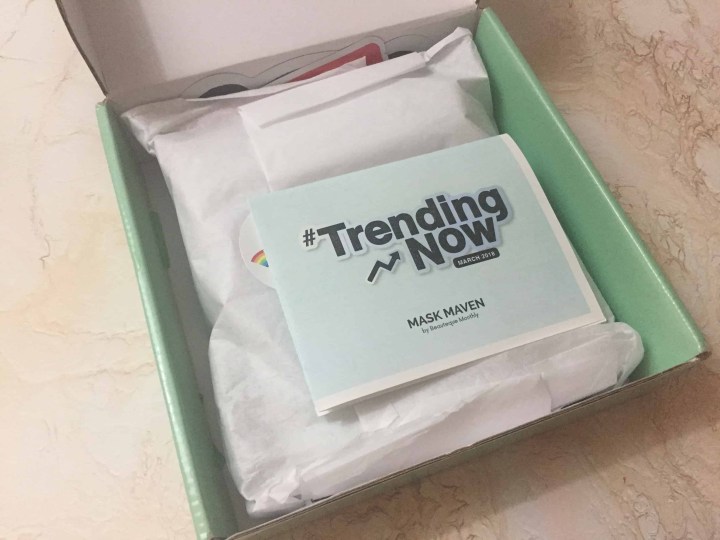 First look — and I see the information sheet is back! YEAH!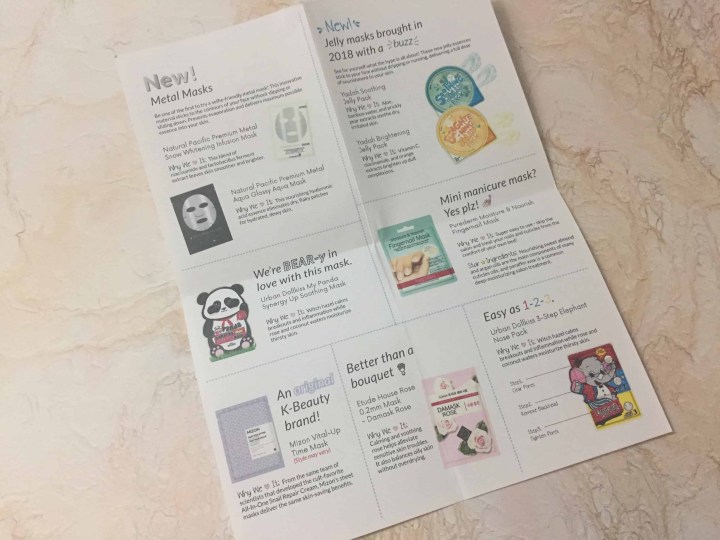 The information sheet is indeed back in full glory, much to my happiness. I don't know why I prefer these so strongly over digital versions.
Etude House Damask Rose Mask — Etude House's 0.2 mm masks are some of my early faves; they're cheap and they fit my face shape really well. I've used this kind before, since I love rose, and find it to be nice and hydrating thanks to the rosewater!
Mizon Tone-Up Lemon Mask — A firming and brightening mask with lemon. I've used several Mizon masks before, and the fit is pretty decent.
Natural Pacific Glossy Aqua Mask — Natural Pacific is a line I have honestly wanted to try for a long time. We were sent two metal masks to try! The shiny foil fabric will be interesting to wear. The Glossy Aqua mask is intently hydrating with hyaluronic acid.
Natural Pacific Whitening Infusion Mask — This variation has pearl powder for a brightening effect.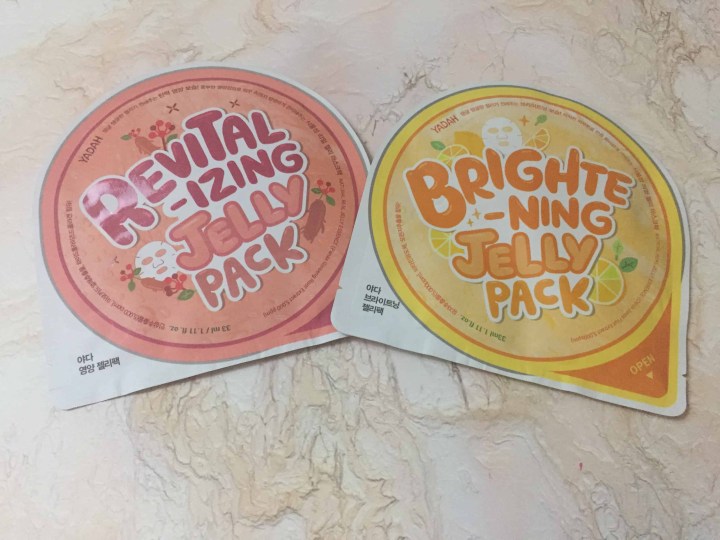 Yadah Revitalizing Jelly Pack — I see these Yadah jelly masks frequently at Marshall's and Winners, and while I like other Yadah masks I didn't like this one at all. The jelly essence just felt slimy and goopy, and I didn't like it at all and took it off after only a few minutes. The Revlitalizing version has ginseng in it and is good for soothing the skin.
Yadah Brightening Jelly Pack — I didn't try this one, but it is the same style as the other one. This one has citrus fruit extract. I think I have tried jelly masks by other brands before and didn't experience the same discomfort, so it might just be this formulation I don't like. The benefit to jelly essences is they don't drip down your face!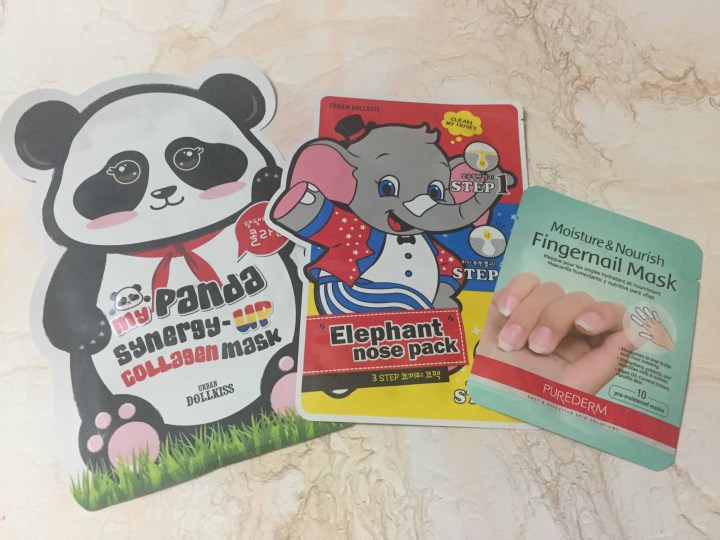 Panda Synergy Collagen Mask — The packaging of this mask is huge! It contains concentrated collagen.
Elephant Nose Pack — A set of three small masks for your nose pores. The first step preps with a mild exfoliating acid. The second step is the actual pore strip that dries down, and the last is a soothing mask to reduce redness. I didn't notice much difference in my pores, but I usually use a stronger acid to unclog them.
Moisture and Nourish Fingermail Mask — Ten little sheet mask socks for your fingers! Haha, these are cute and fun to use even if you can't do much while they're on. After wearing them for 20 minutes my cuticles and nailbeds were soft and hydrated.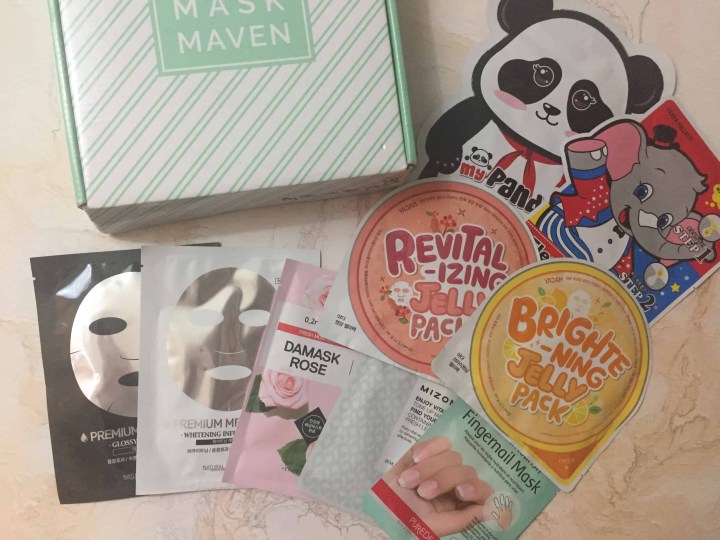 The March box had some interesting masks, especially the fingernail set. I was happy to see Etude House and Mizon. The jelly masks were a disappointment for me personally but it was great to see them include such a popular mask line!
What did you think about this month's Mask Maven?