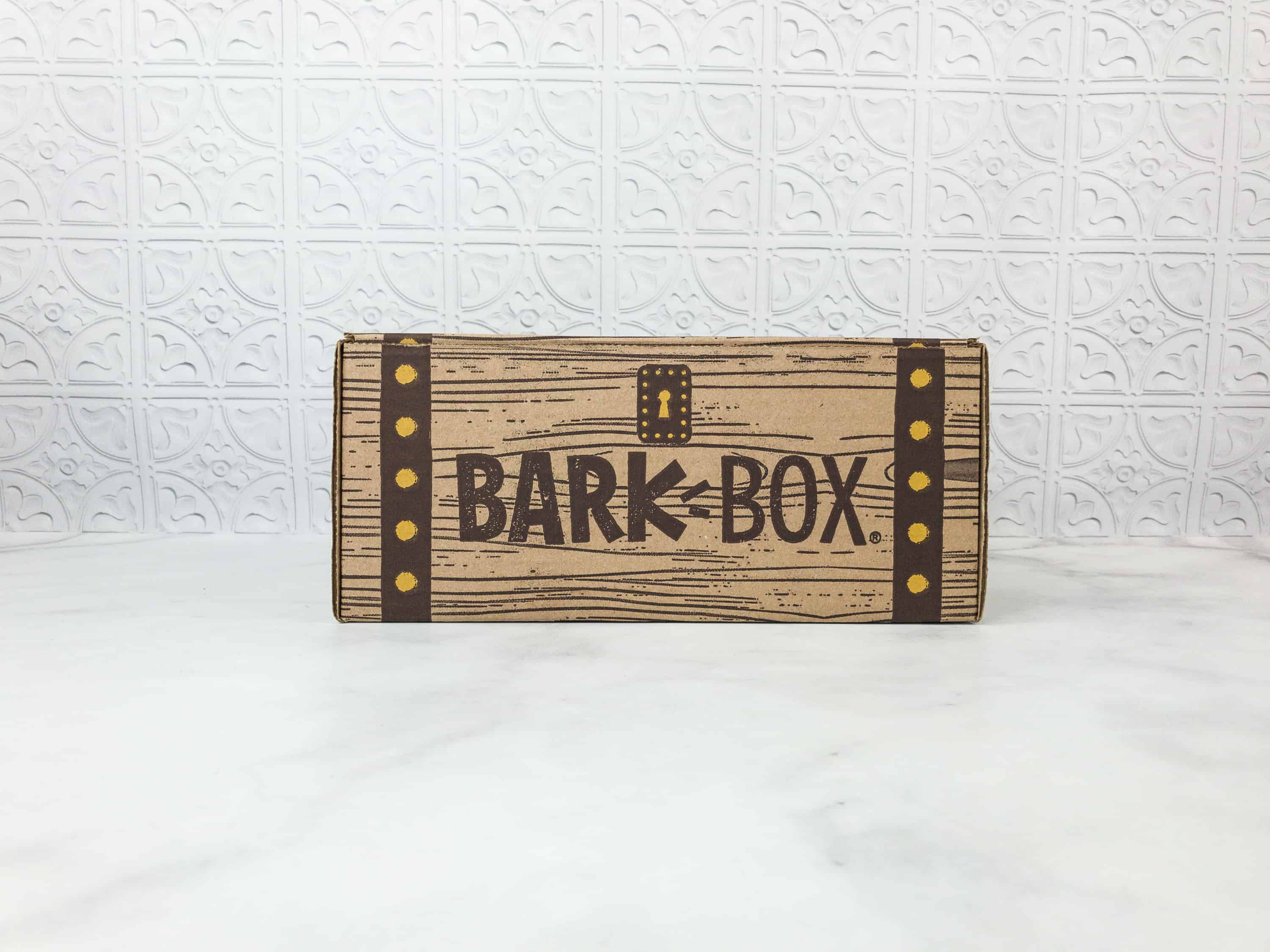 Barkbox is a monthly subscription box just for dogs. Each box has 4-6 dog products and are customized to the size of your pup, plus it has a cute theme that you and your dog will get a kick out of.
This Barkbox is for small dogs like our miniature schnauzers, Lindy and Dean, but you can get them for medium and large dogs too. Check out our Barkbox reviews for a peek at the big dog boxes! NEW: the heavy chewer box!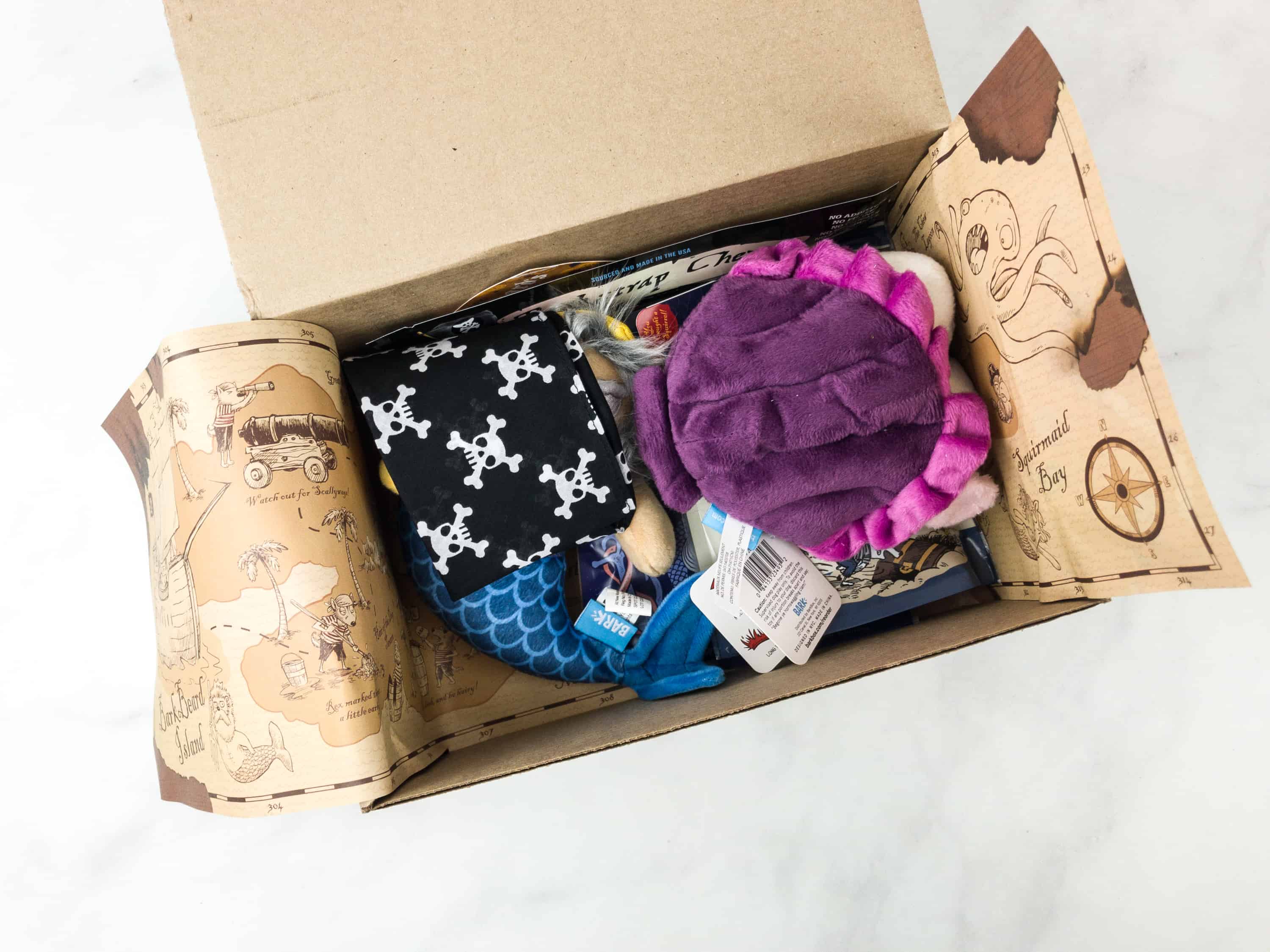 DEAL: You can get a $10 credit to the Barkshop with your Barkbox subscription with promo code MS10X1213. 
The theme of this month's box was A PIRATE'S TAIL!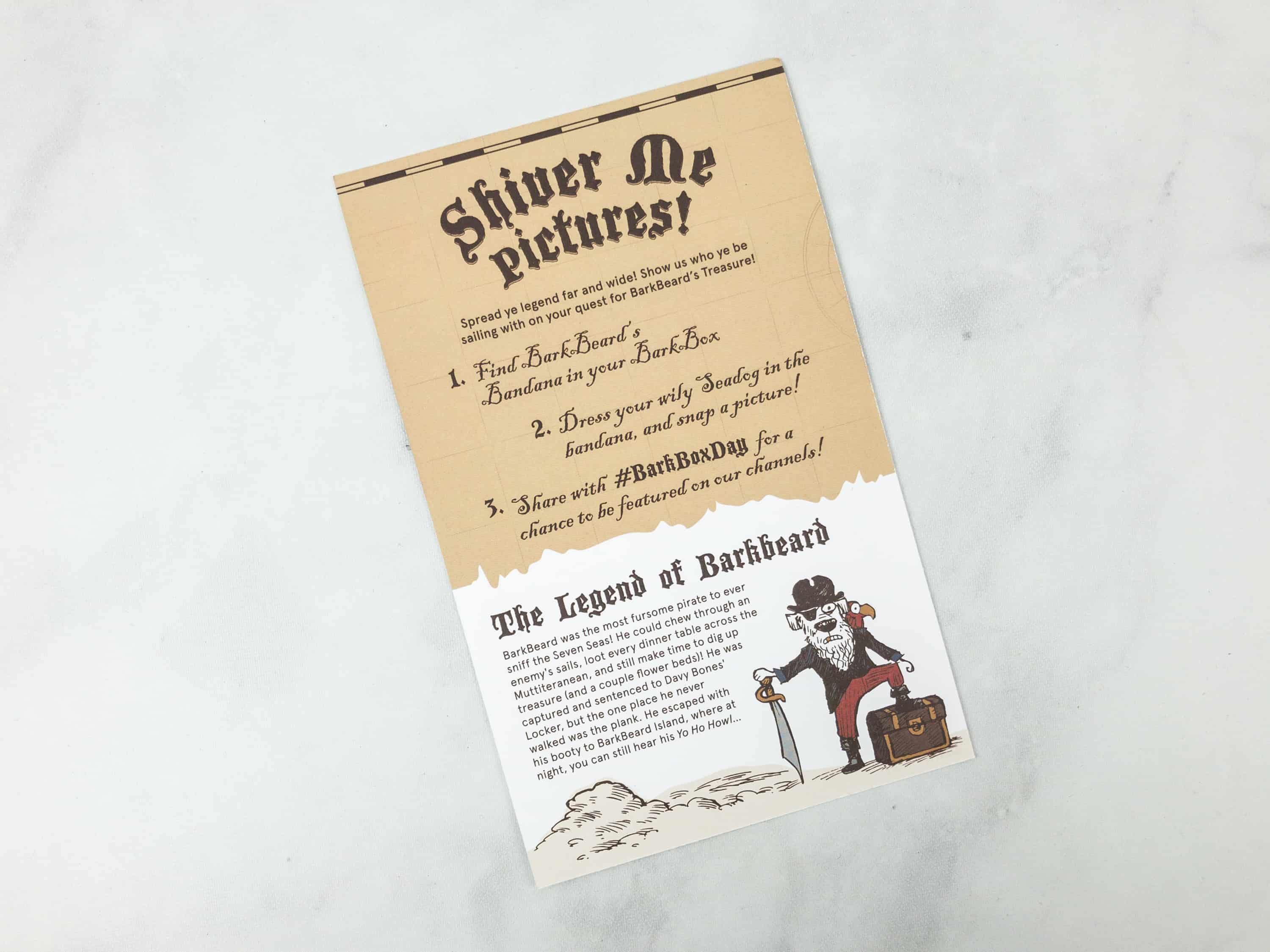 BarkBox always does a great job of making the box decor, treat and toy selections fit the theme. For this month, you can dress up your pup as a pirate and share it on social media by using the hashtag #BarkBoxDay.
There's an info card with a welcome note from Barkbox!
The information card gives more details on the kinds of toys in this subscription. To be honest, my dogs never get inside the rip & reveal! My older dog Lindy has had the same stuffy since she was a baby pup – schnauzers are very careful with their babies.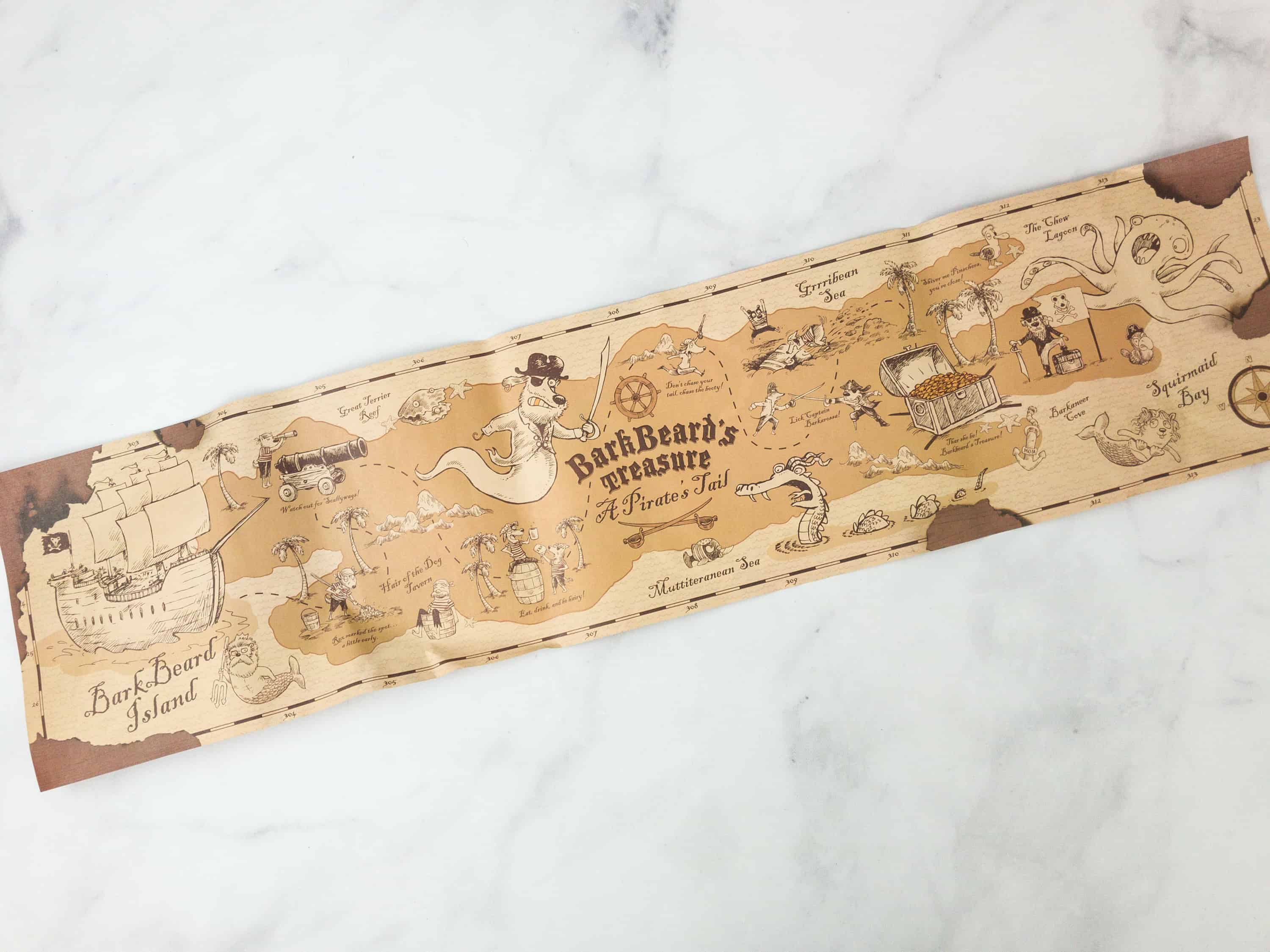 This month's custom paper features a Pirate Pup Map! Treasure hunting, anyone?
Everything in this month's box!
Merv The Squirmaid King Plush Toy ($12) The merman plush has a squeaker inside, so it's the perfect toy for the pups to bite and play with.
Our pups loved the crinkly tail of the merman!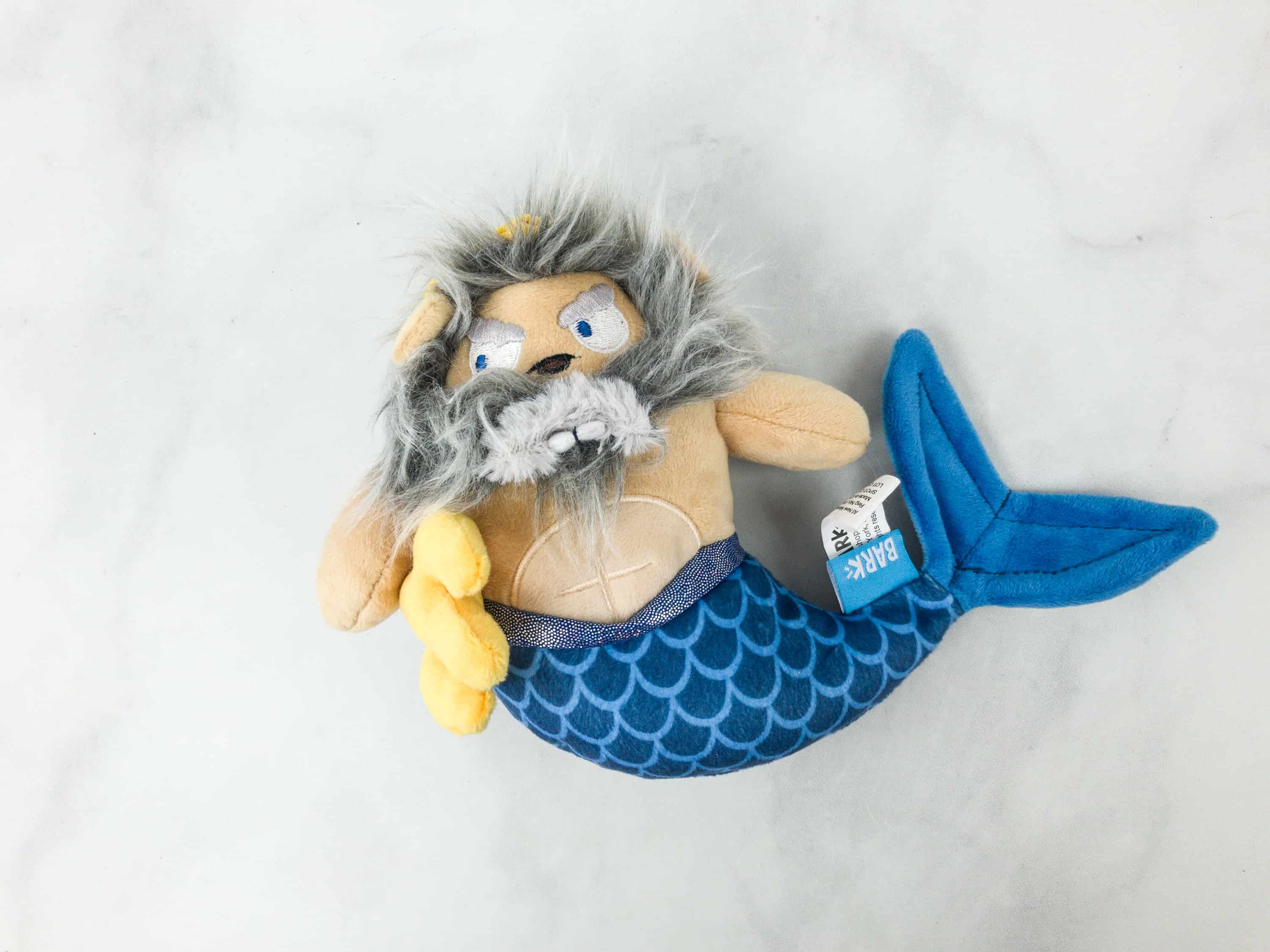 The merman's head is also full of hair, perfect for digging in to! Our pups played tug using it!
Clam Overboard Plush Toy ($12) This plush toy is quite unique because it's a multi-part toy.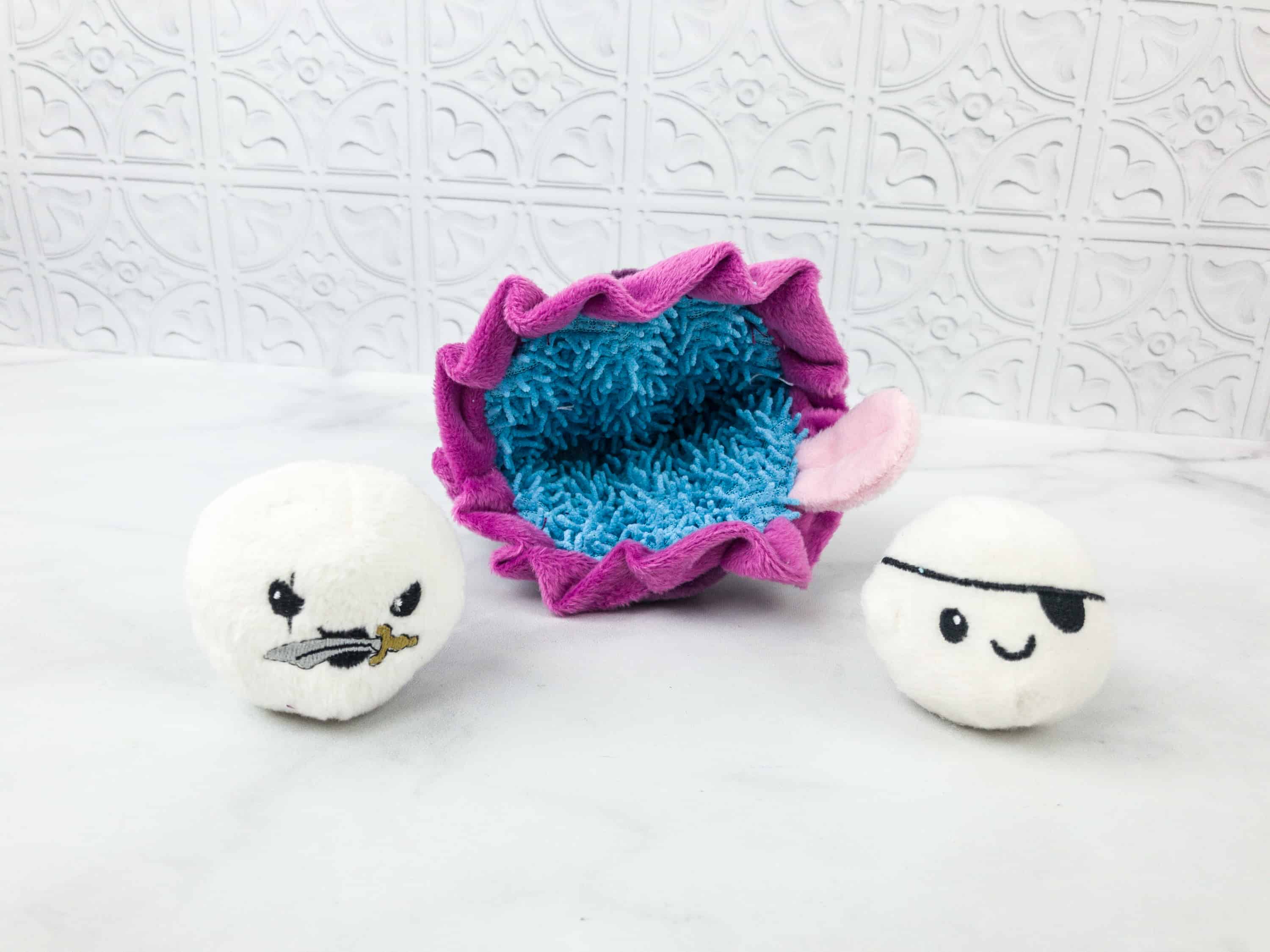 There's a big clam plush and two squeaky pirate pearls!
We stuffed the pearls inside, and our pups immediately caught on. They didn't stop until they got the pearls out of the clam!
After playing with the pearls, they also had lots of fun thrashing the clam. It was just the right size and quite durable too, since it remained intact after hours of play.
Bark Beard's Bandana – SIMILAR ($8) Aye aye captain! This bandana is exactly what my pup needs to look like a dashing pirate ready for adventure!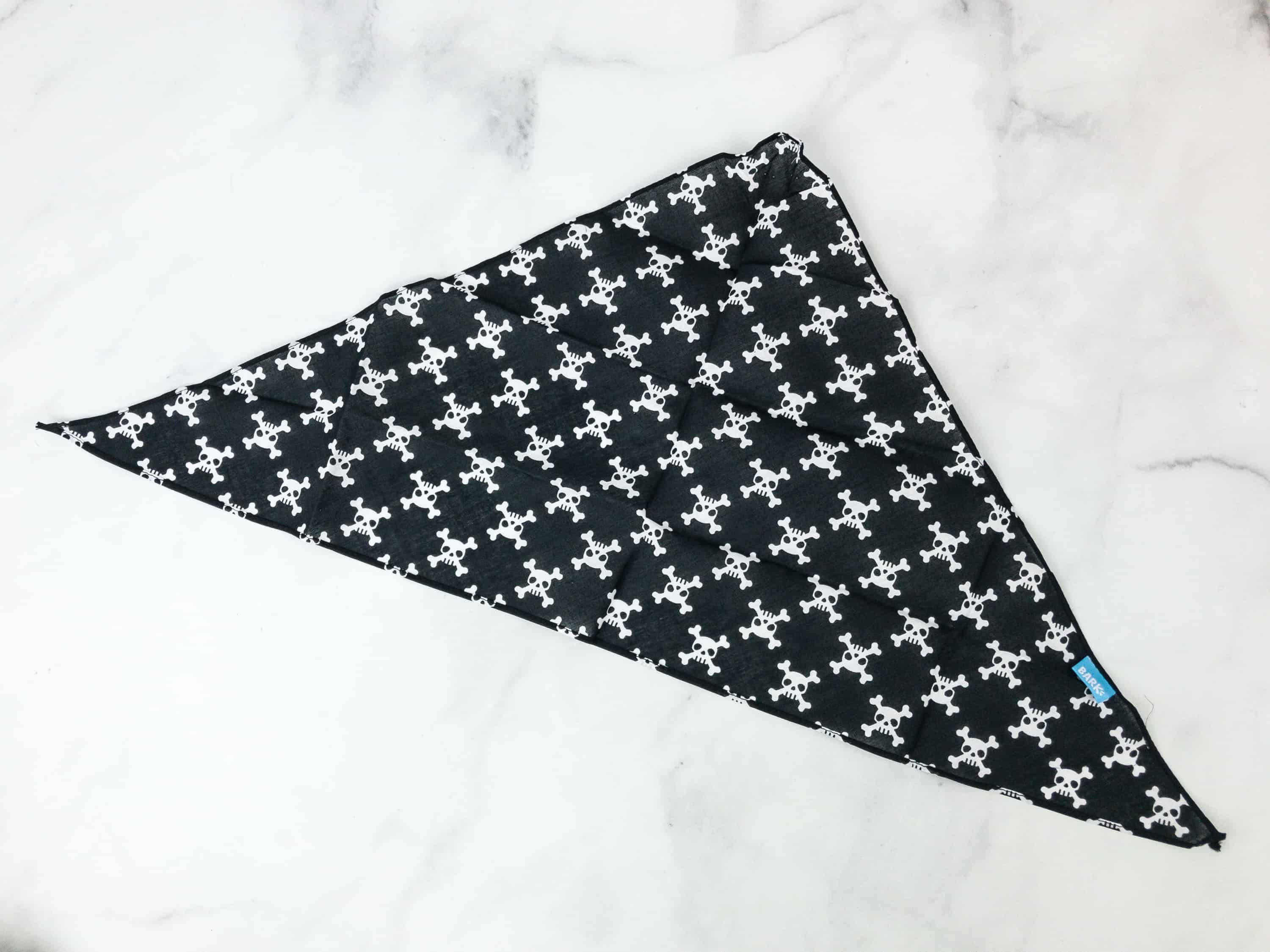 It has an overall print of the pirate skull logo, which goes perfectly with its black background.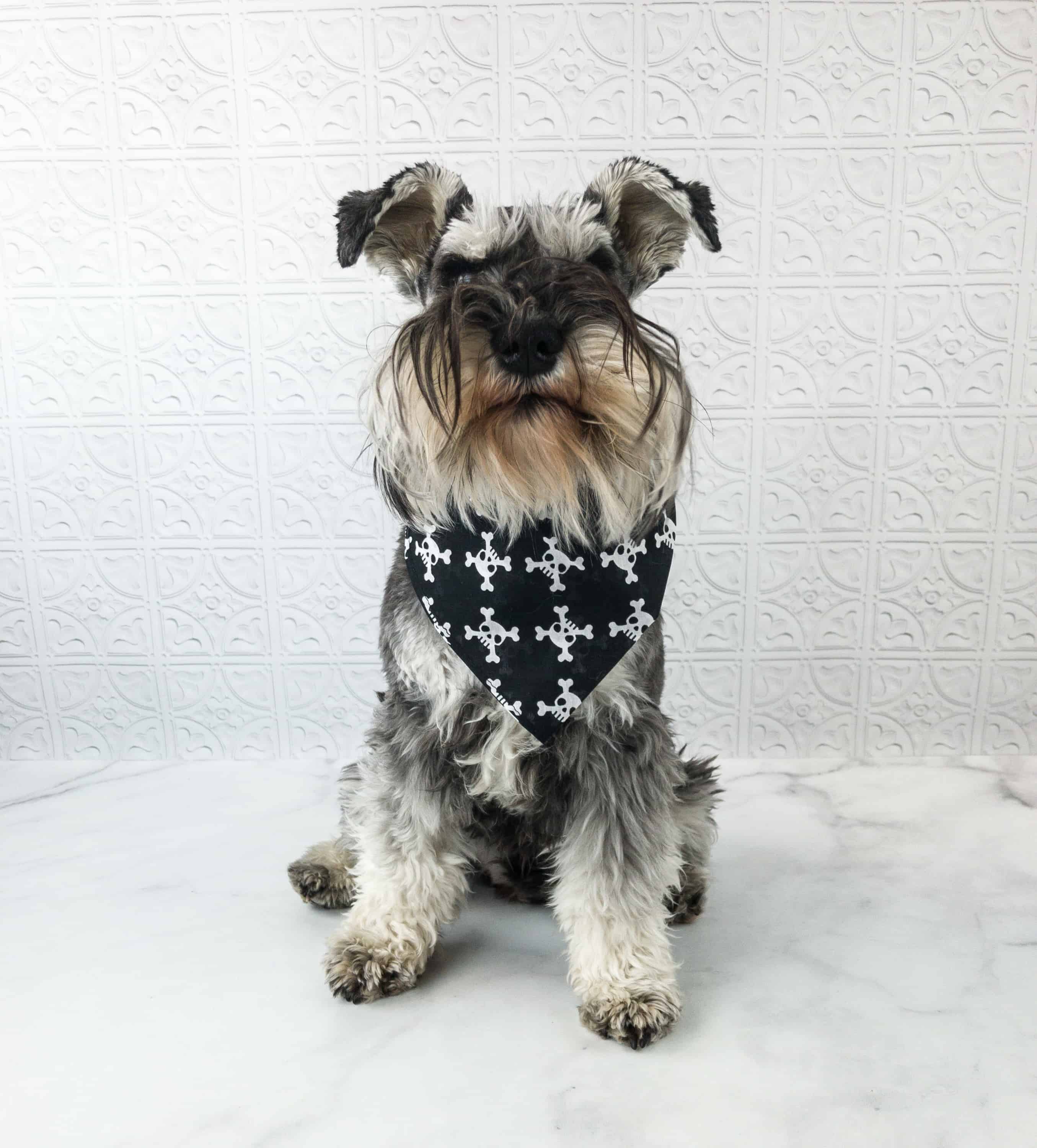 See what I mean? Dean looks fantastic with the bandana!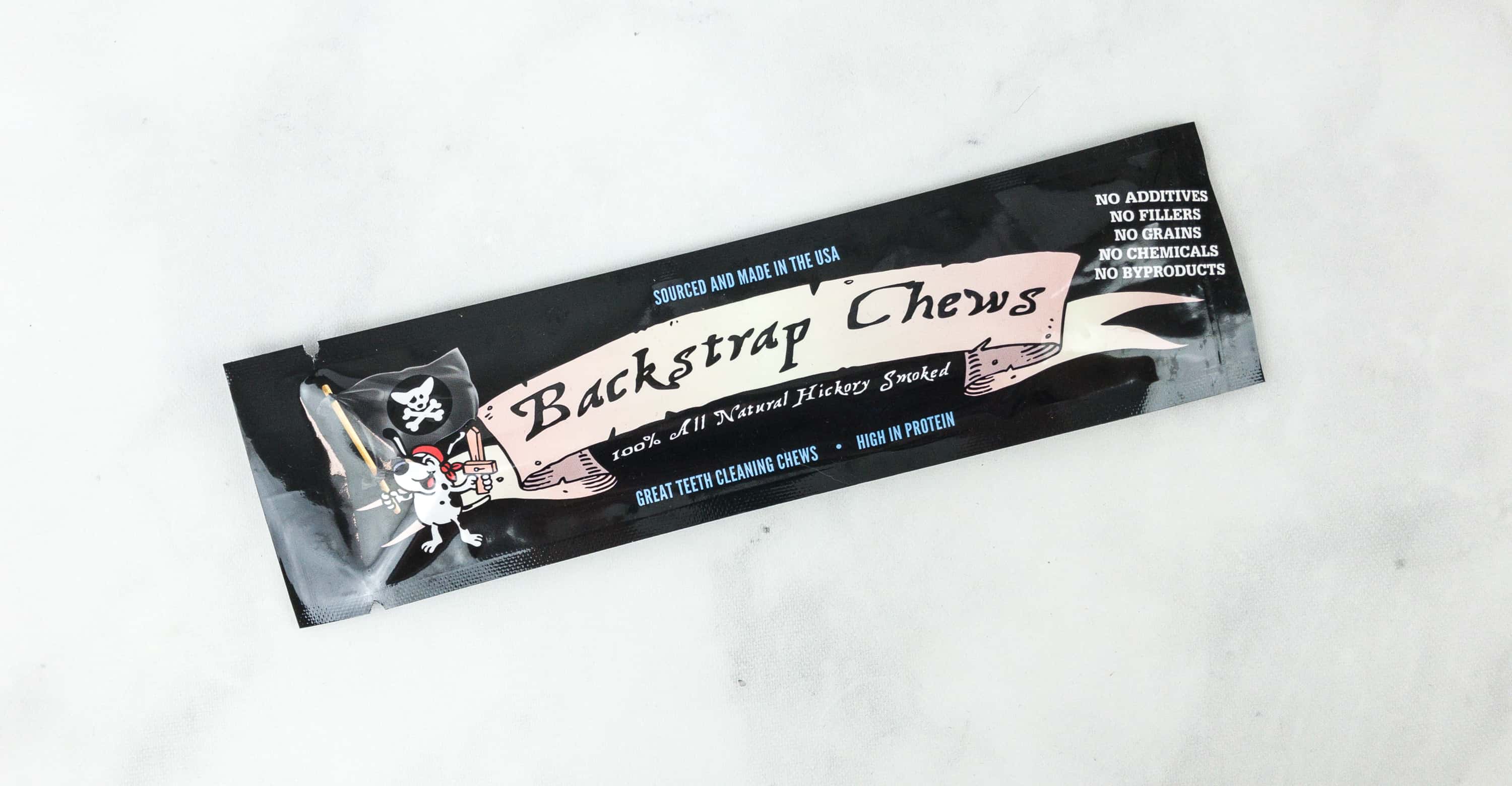 Backstrap Chews ($2.07) These highly-digestible chews help clean your dog's teeth and promote healthy chewing habits.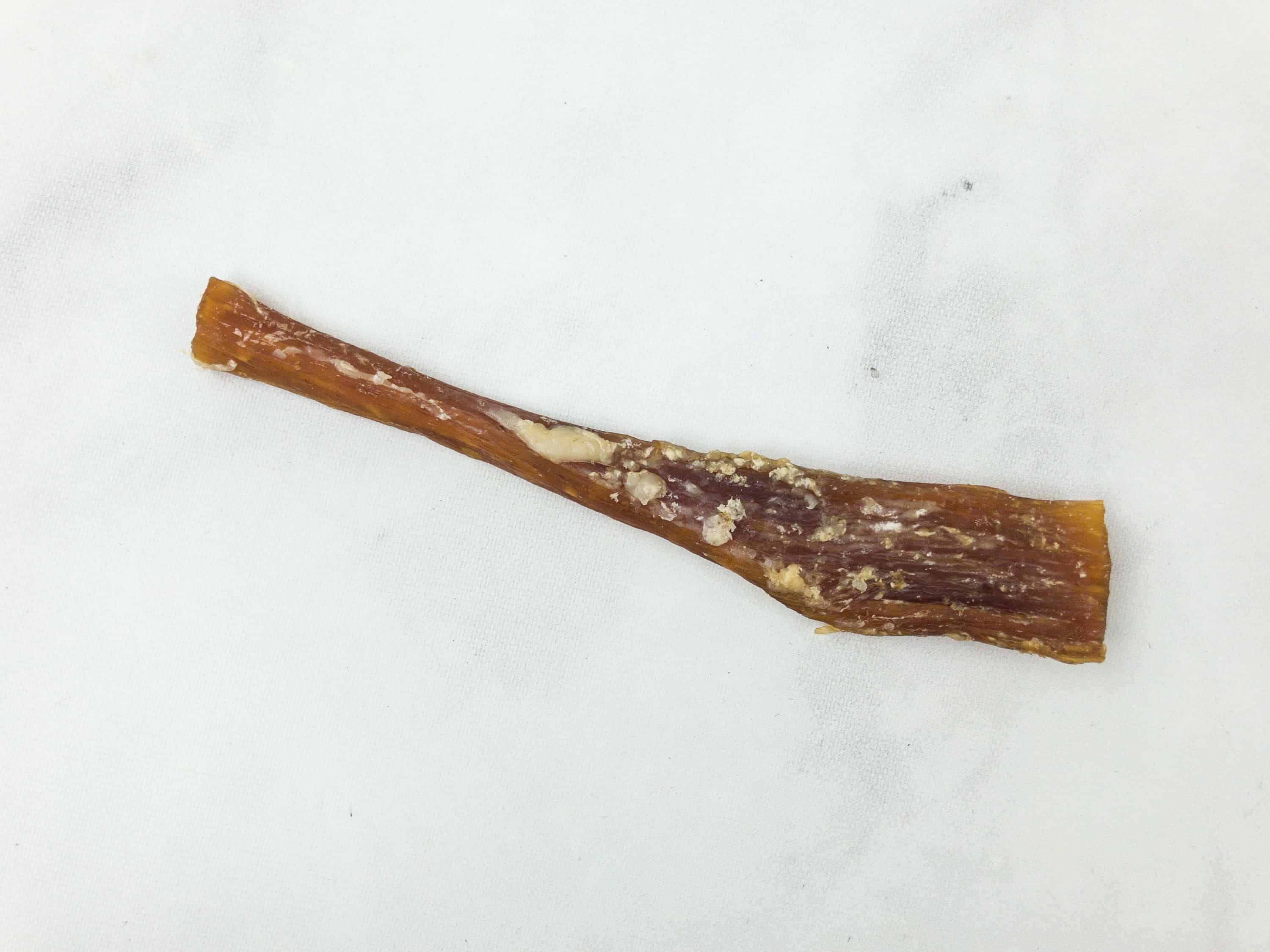 It's sourced from grass-fed cattle, which is high in protein. This is one of the less processed chews, so it's a little grody to look at but… my puppies fought over it!
It's sourced and made in the US. You can store the chews in the freezer or refrigerator, since it is free from preservatives. You can serve it frozen too! I don't know any dog that wouldn't hunt this out and gobble it down immediately (our chews are always the first things to go from Barkbox!).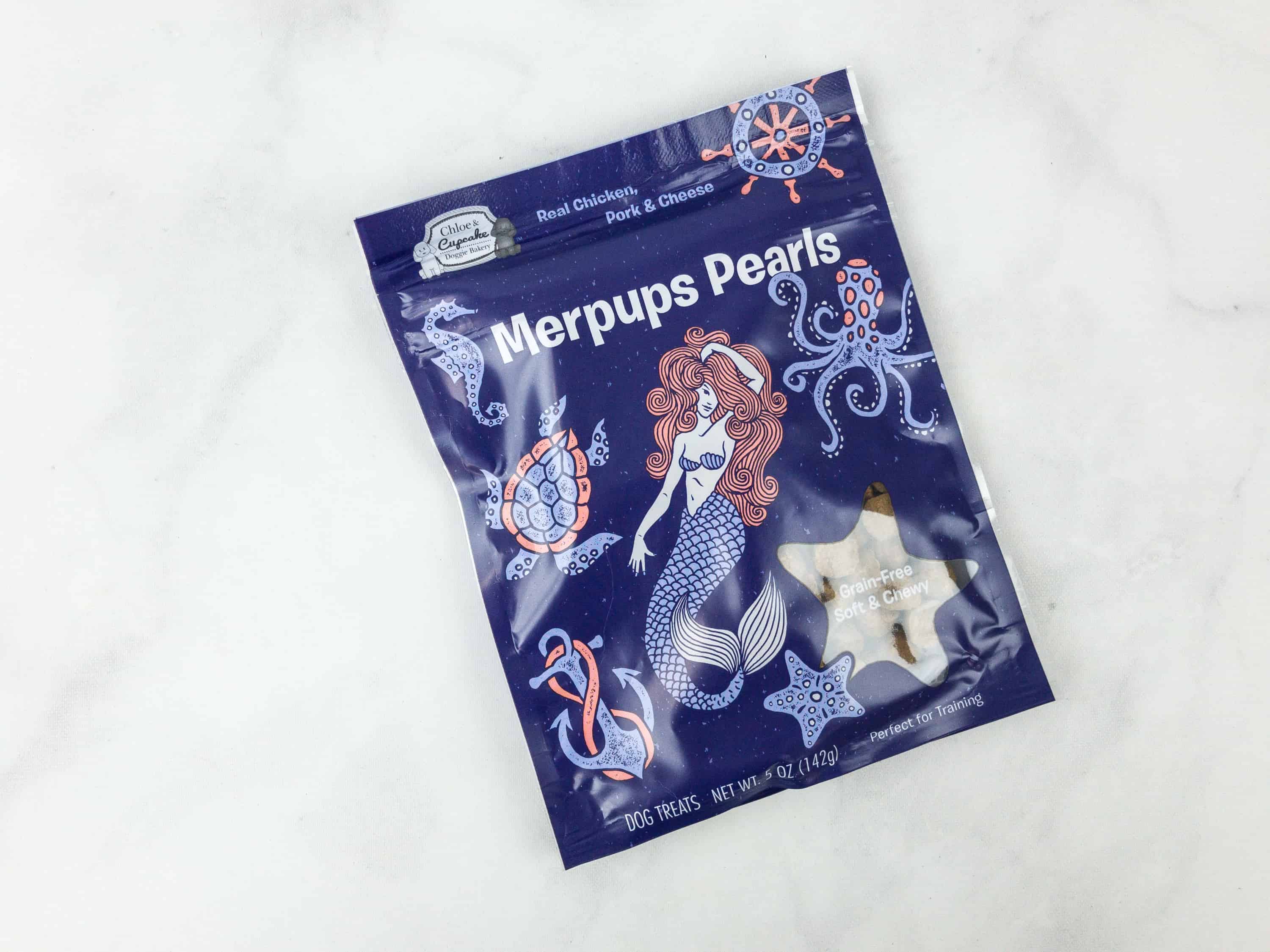 Merpups Pearls Dog Treats. Made with chicken, pork, and yummy cheese, these treats are the real booty!
There's treasure in that thar bag! They come in small bite-sized pieces.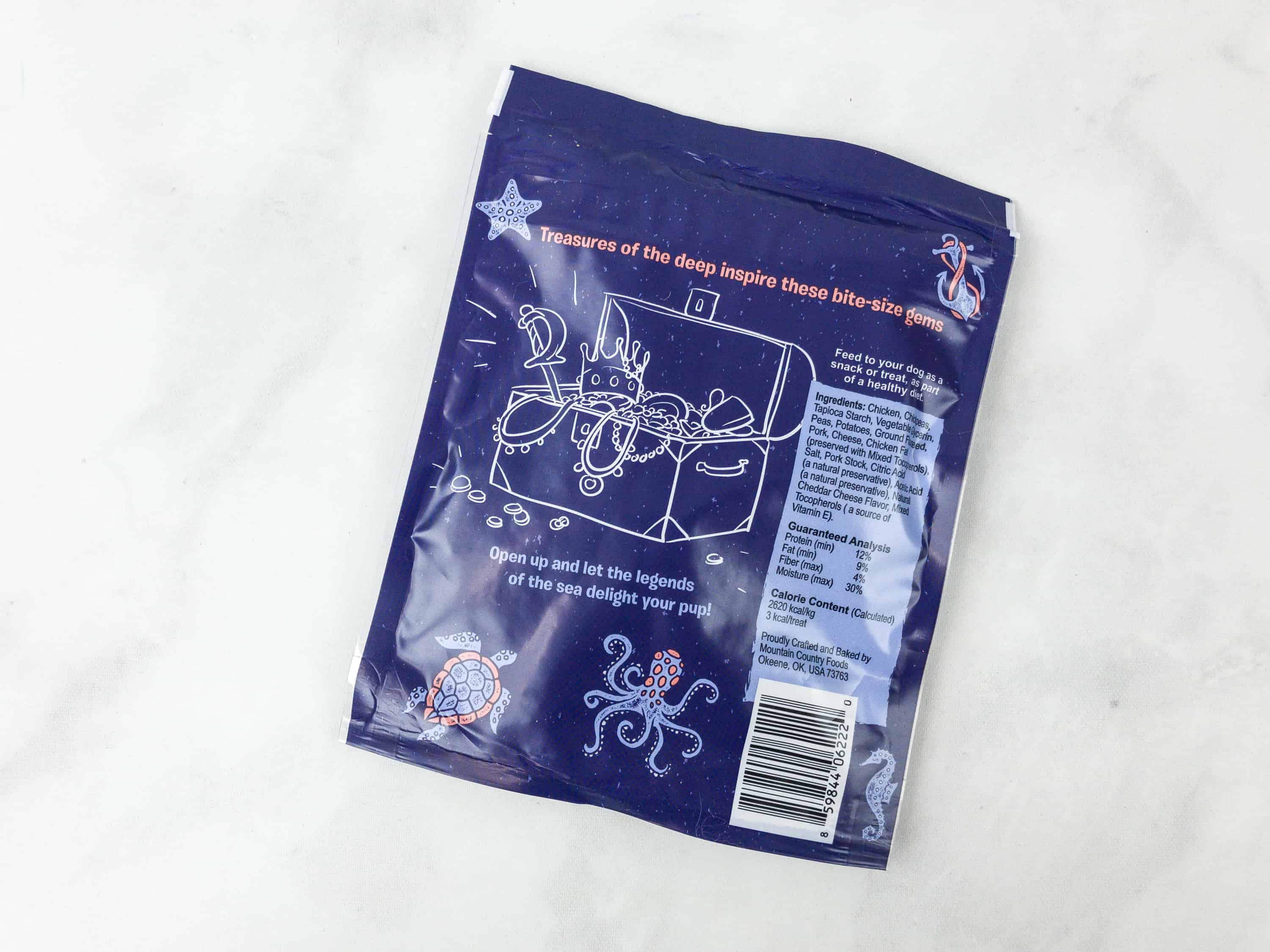 It'll be great either as a snack or as a reward!
Captain Cheddar's Gold Nuggets Chicken & Cheese Flavored Dog Treats. Our pups love chicken and cheese snacks so these nuggets are just perfect!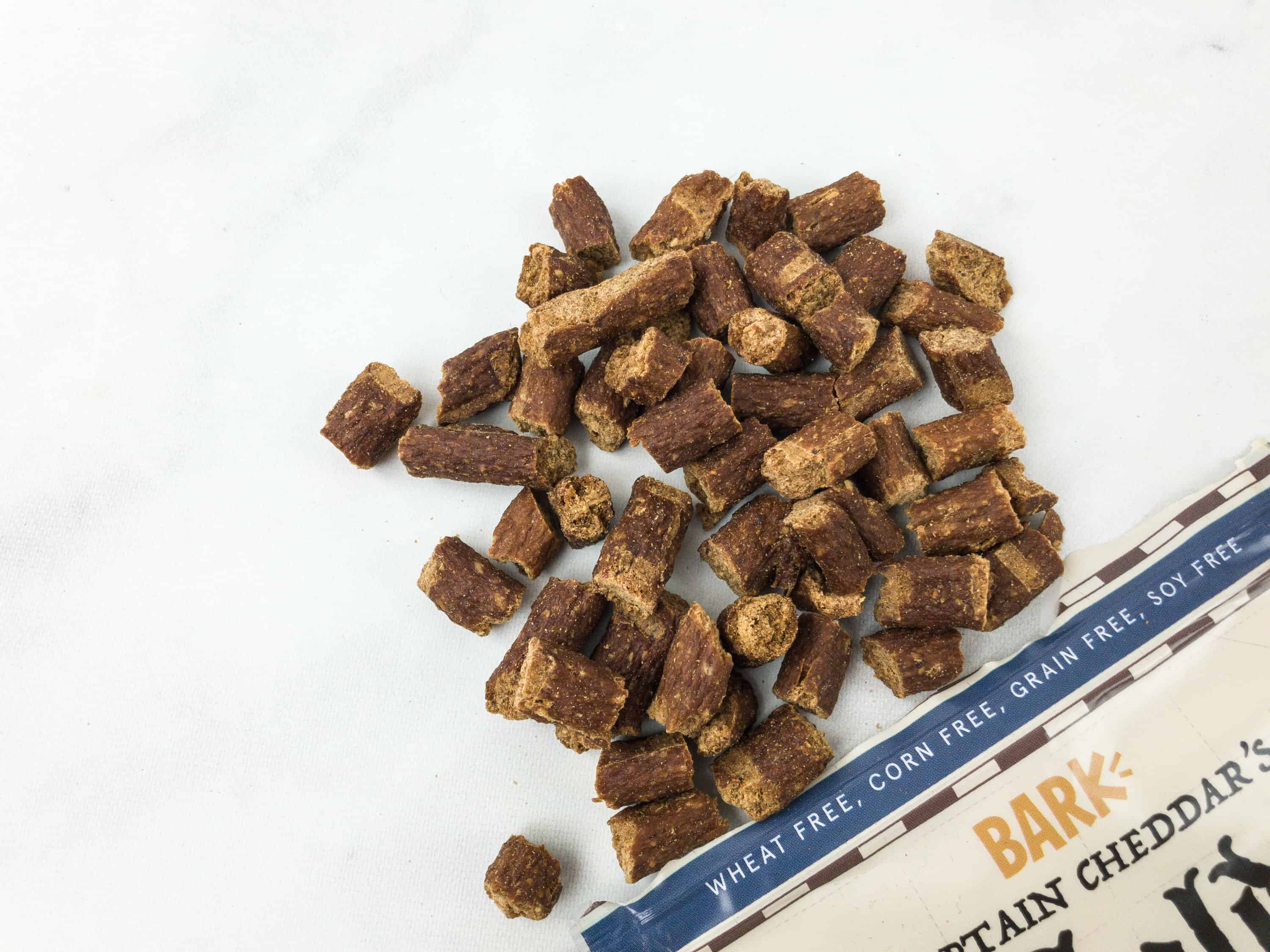 They're wheat-free, corn-free, grain-free, and soy-free! Truly a healthy snack for the FUR-rates!
Like most of the treats in the box, this was sourced and made in the US and made without wheat, corn, or soy – better for dogs!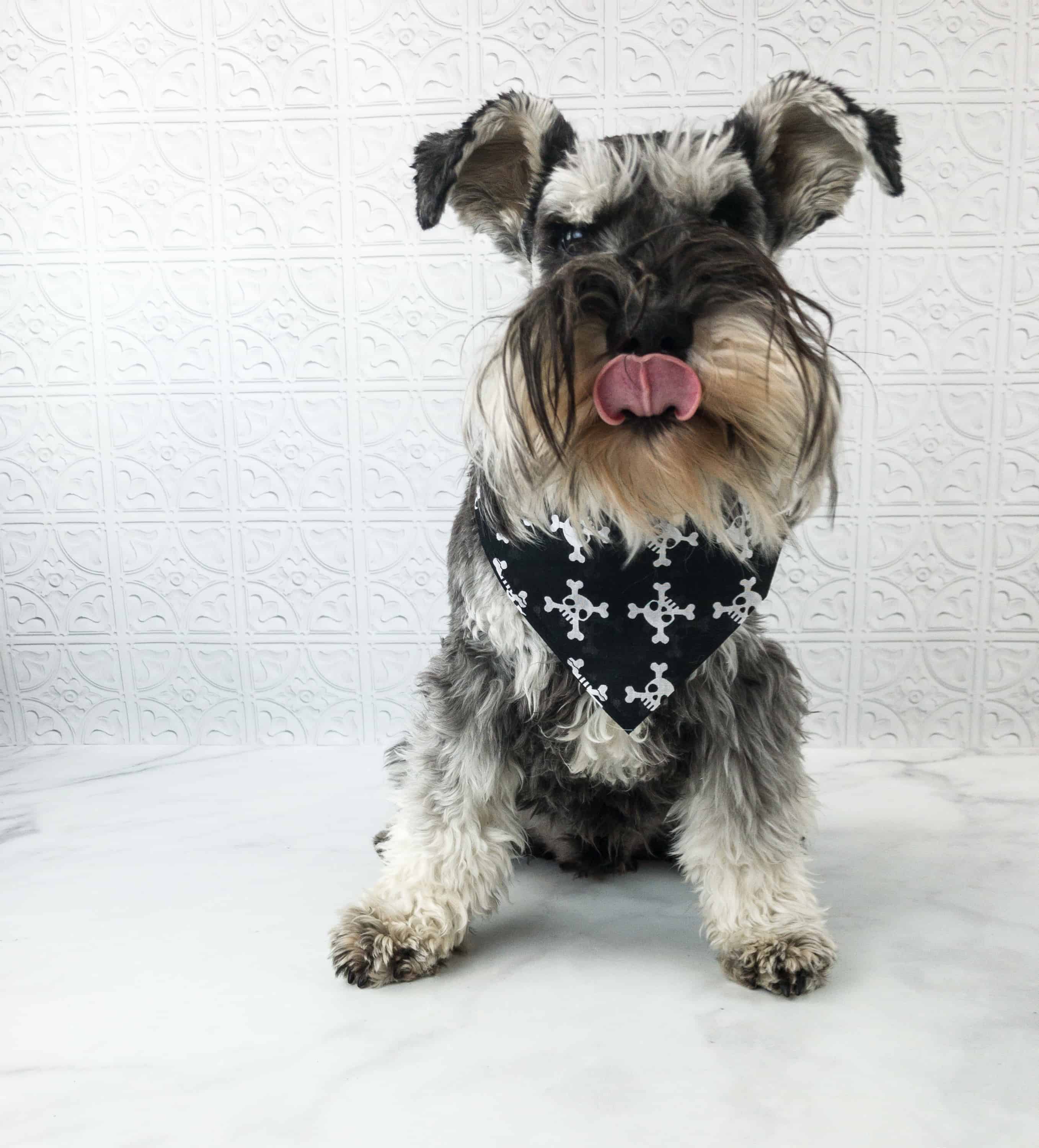 Can you feel Dean's excitement to get his paws on the yummy treats?
BLIMEY! This box surely made the pups bark all aboard and even we humans had fun too! The plushies are cute and the pups loved playing with them. It's really a good thing that they're durable and they can withstand the hard bites from any scallywag. Also, all the dog snacks and treats we received this month were a hit! Barkbox is really a fun and creative subscription and one of the single best curated subscriptions around. You can even customize your subscription depending on your dog's size to get the toys and treats that suit your dog best!
What did you think of Barkbox this month?