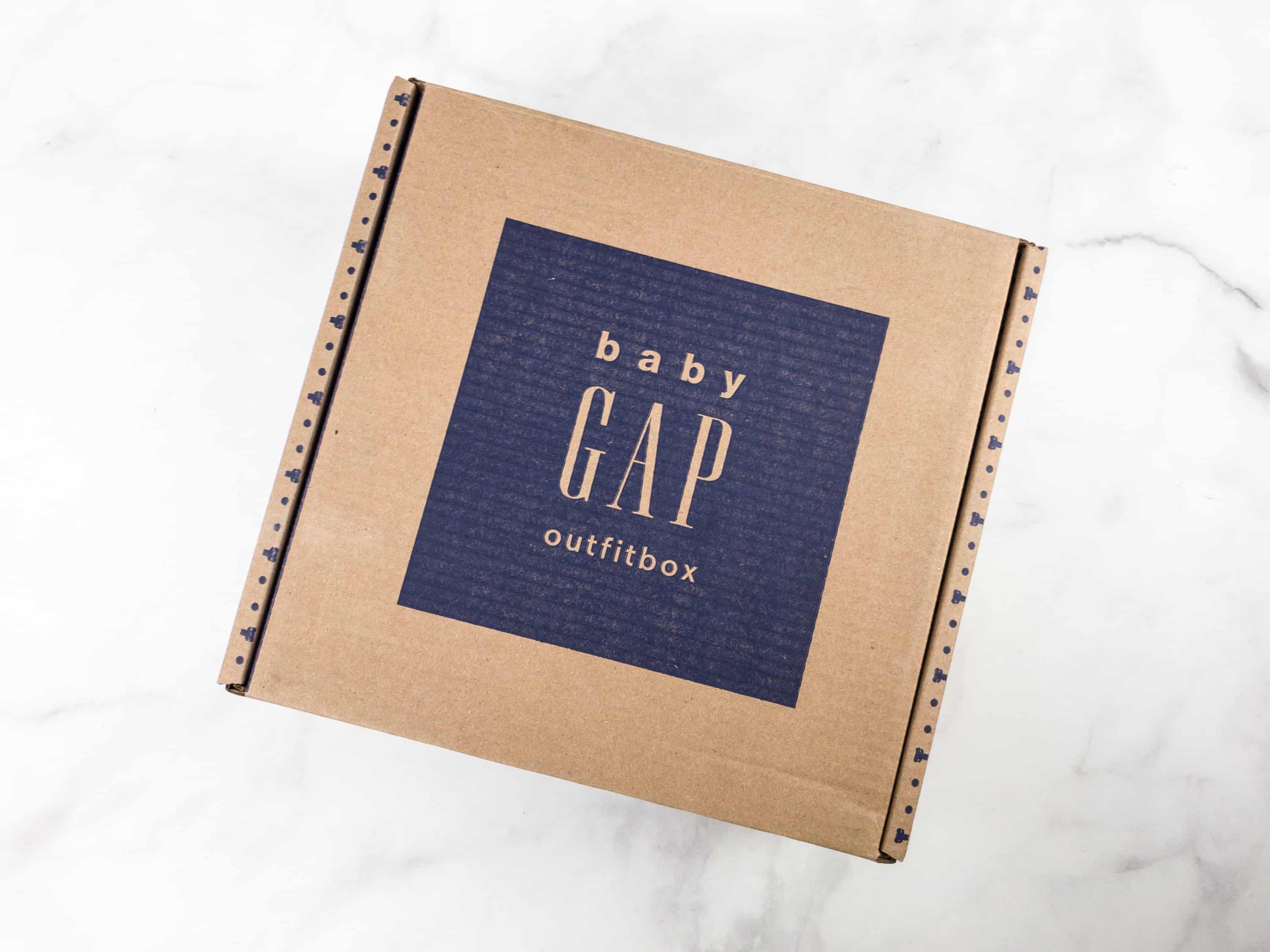 babyGap OutfitBox is a quarterly subscription from babyGap that delivers mix and match pieces for your baby's OOTD! Each babyGap OutfitBox is $70 (with over $100 value) and contains 6 adorable apparel items for baby.
Everything looks cute from here!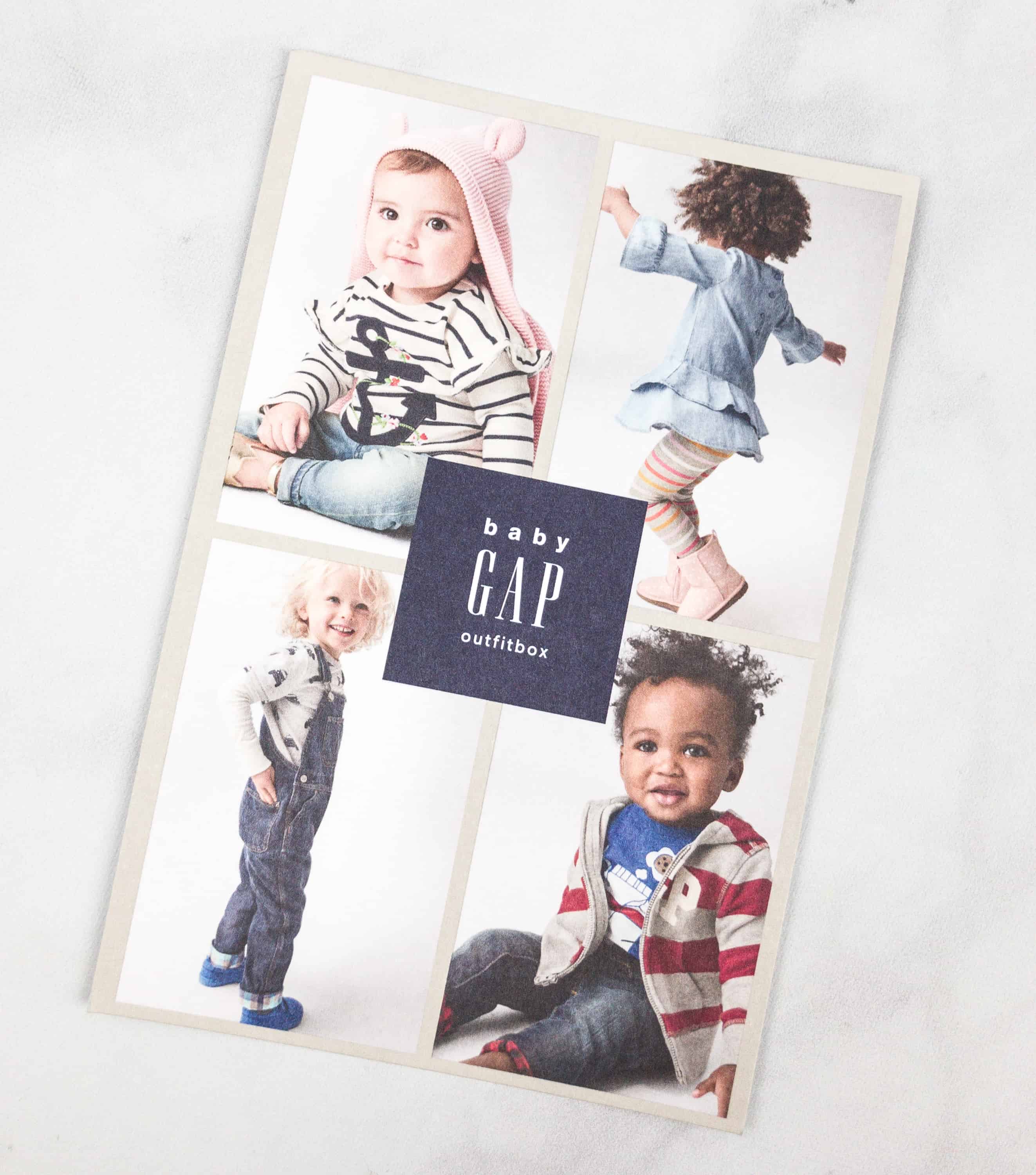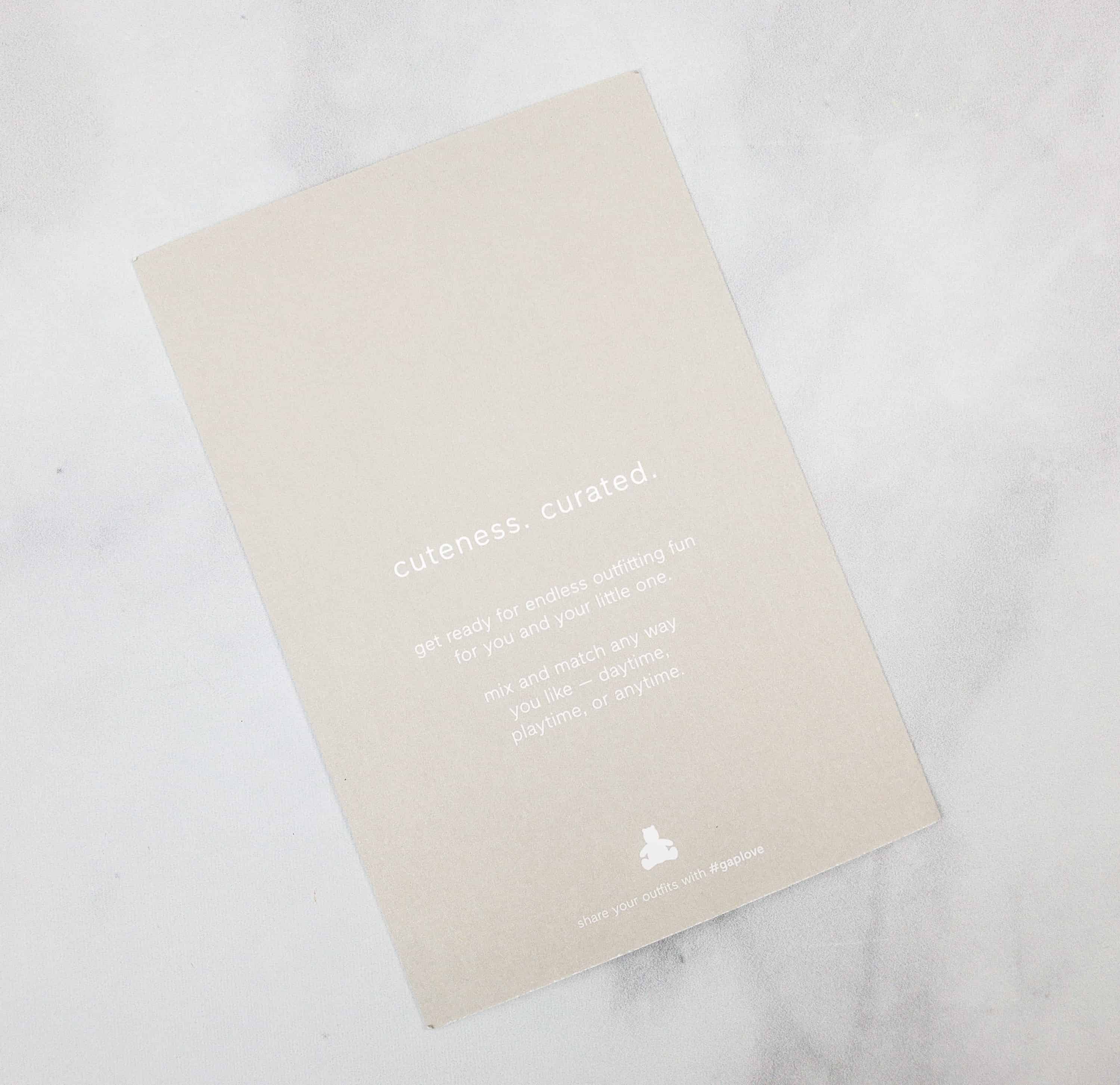 When you sign up you'll be able to select size, birthday, and gender. This box is for a 6-12 months baby girl. If you select a size larger than 0-3 months, you'll also have a style profile choice.
The box comes with a list of your baby's outfit for this quarter, plus the retail and discounted value. You can return anything for free and obtain a refund of the discounted price, within 21 days.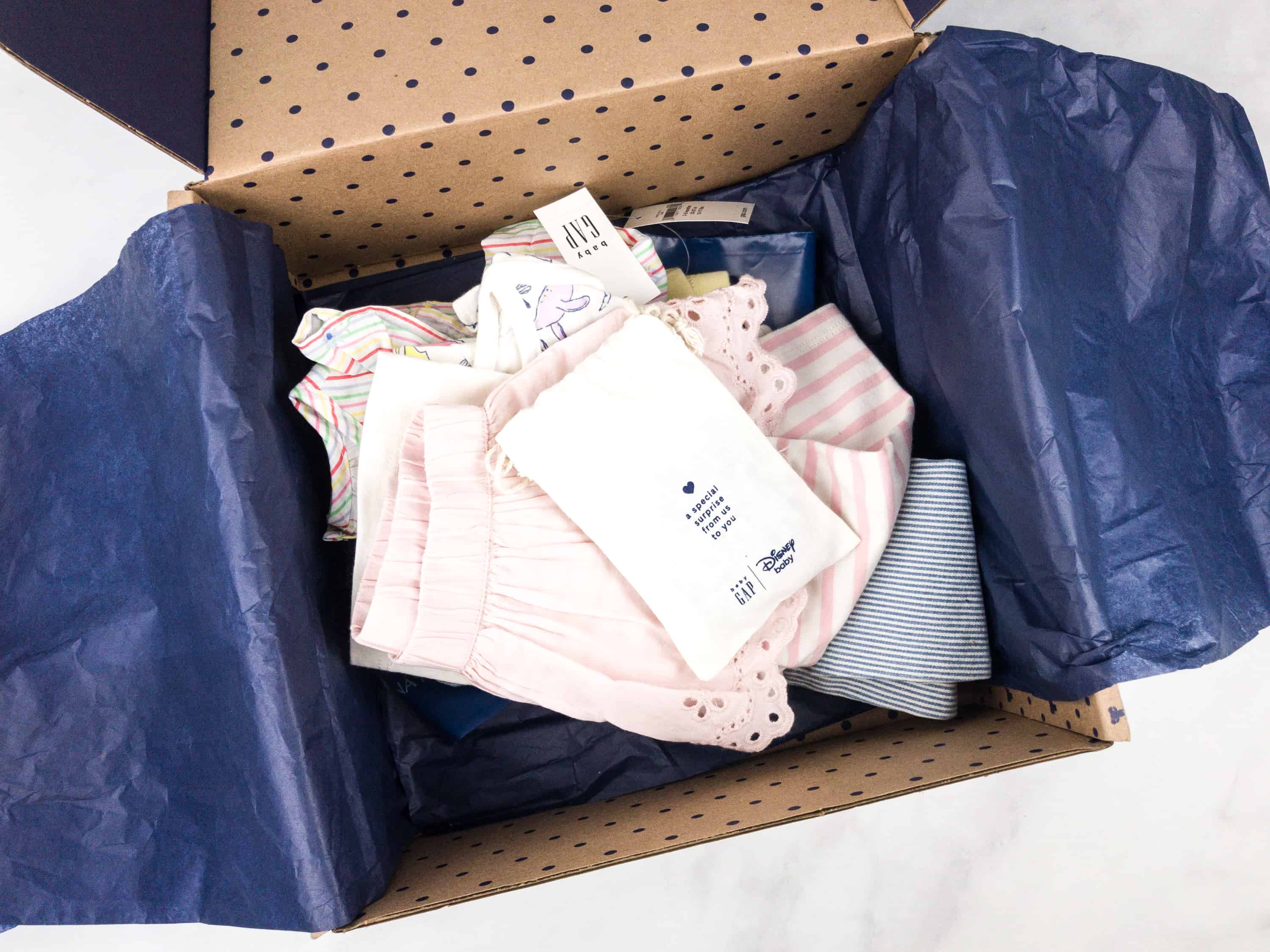 So exciting!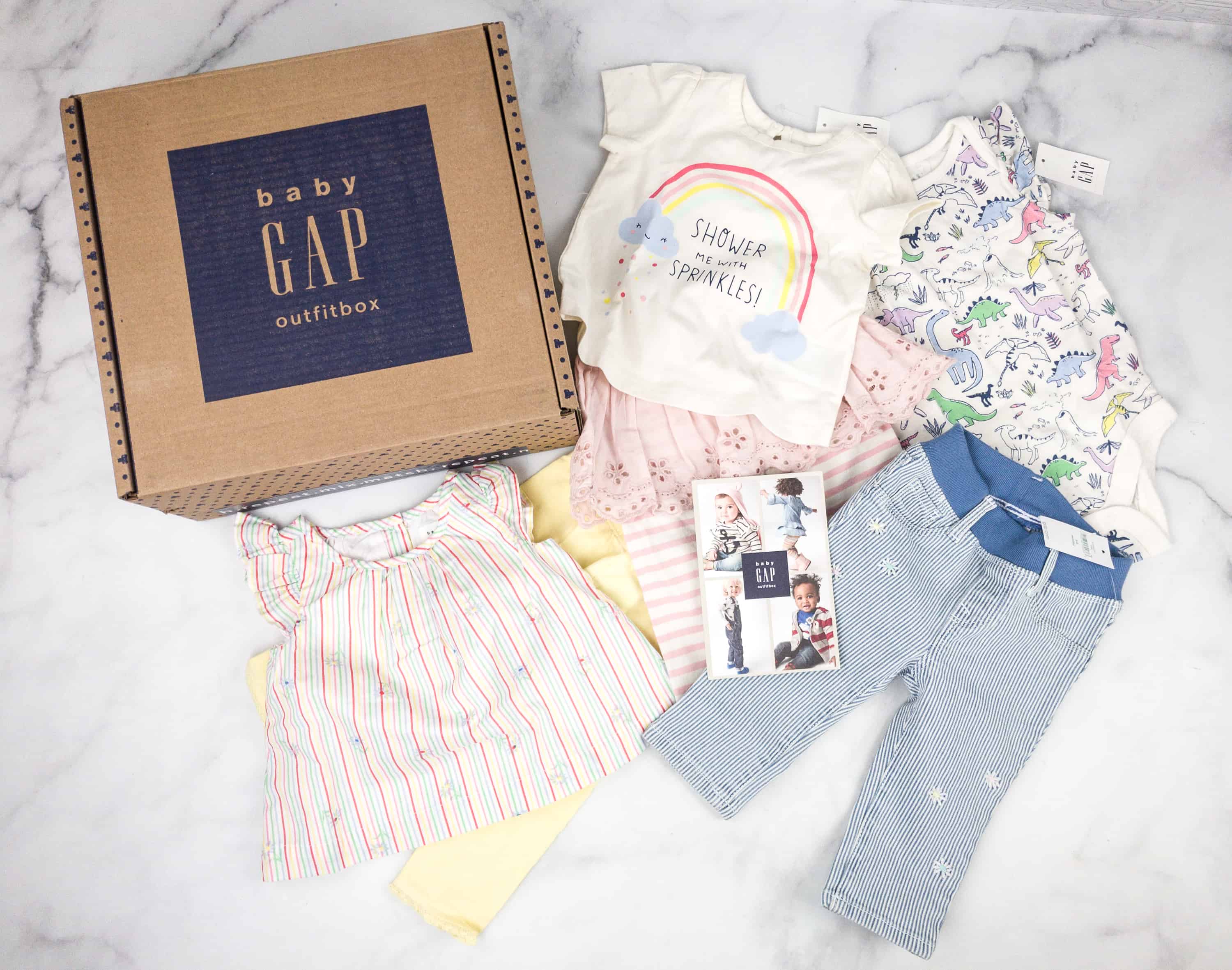 Everything in my babyGap Outfitbox! It's super cute – I picked the FUN outfit style.
Here's the first set of cute baby wear!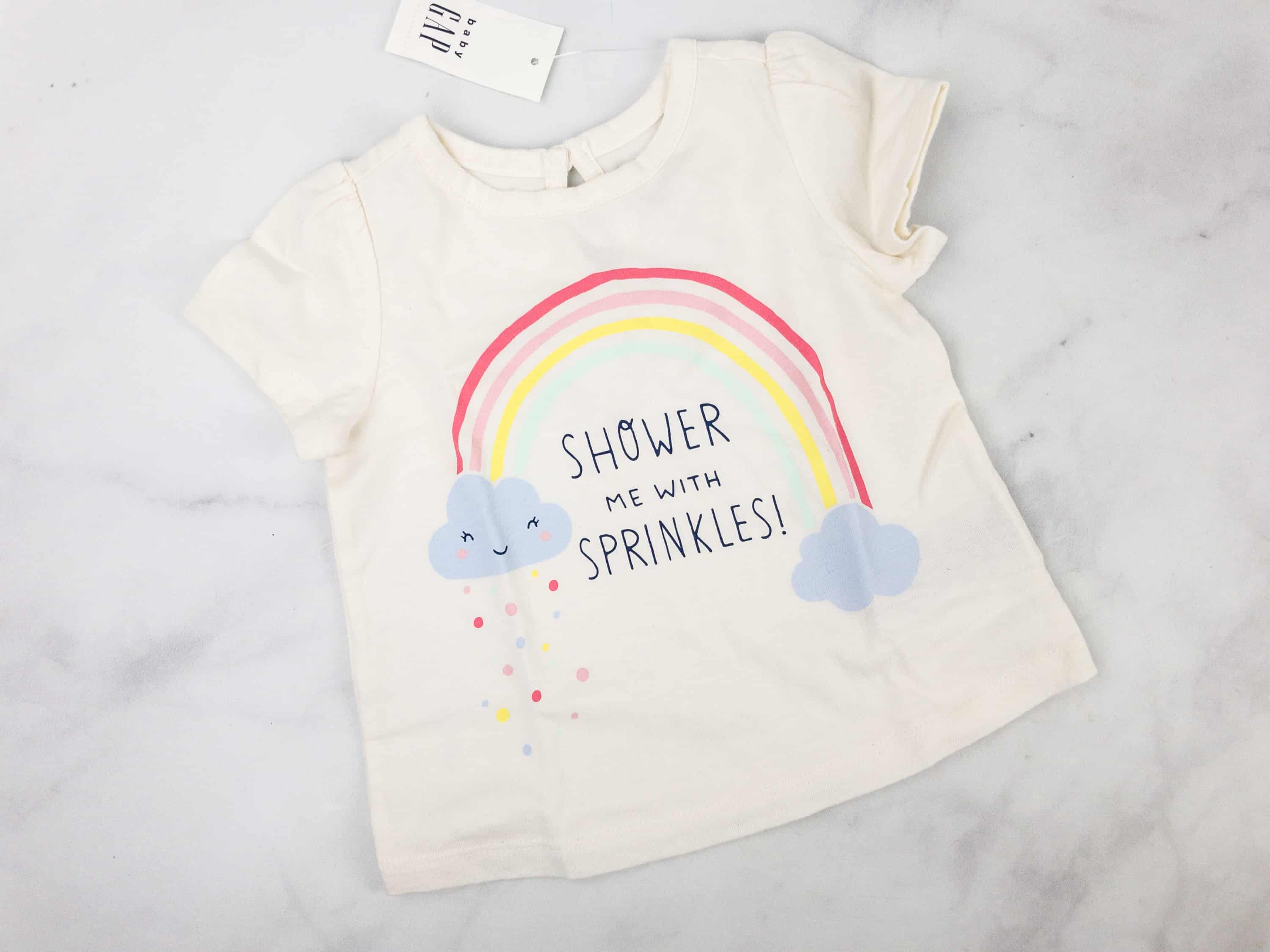 Graphic T-Shirt ($14.95 – on sale for $9) The shower me with sprinkles print is so adorable! This crew neck shirt is short sleeved with shirring at the shoulders. It also comes with a keyhole with button closure at the back.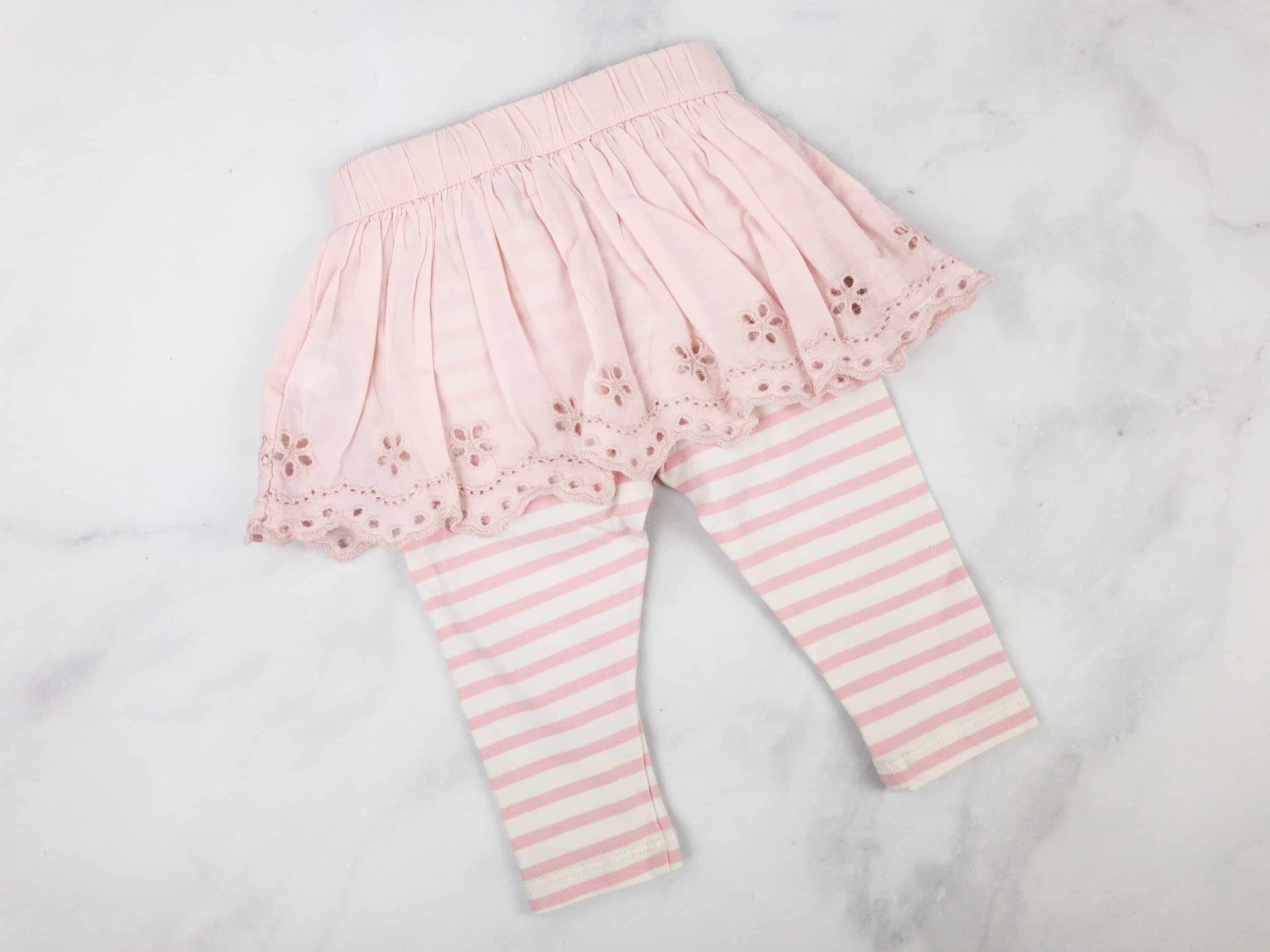 Eyelet Skirt Leggings ($24.95 – on sale for $18) To pair with the graphic shirt is this 2-in-1 bottom that provides knee comfort for babies. It consists of smooth weave skirt and a soft jersey knit leggings. It has an elasticized waist, and skirt comes with eyelet detailing and scalloped edges.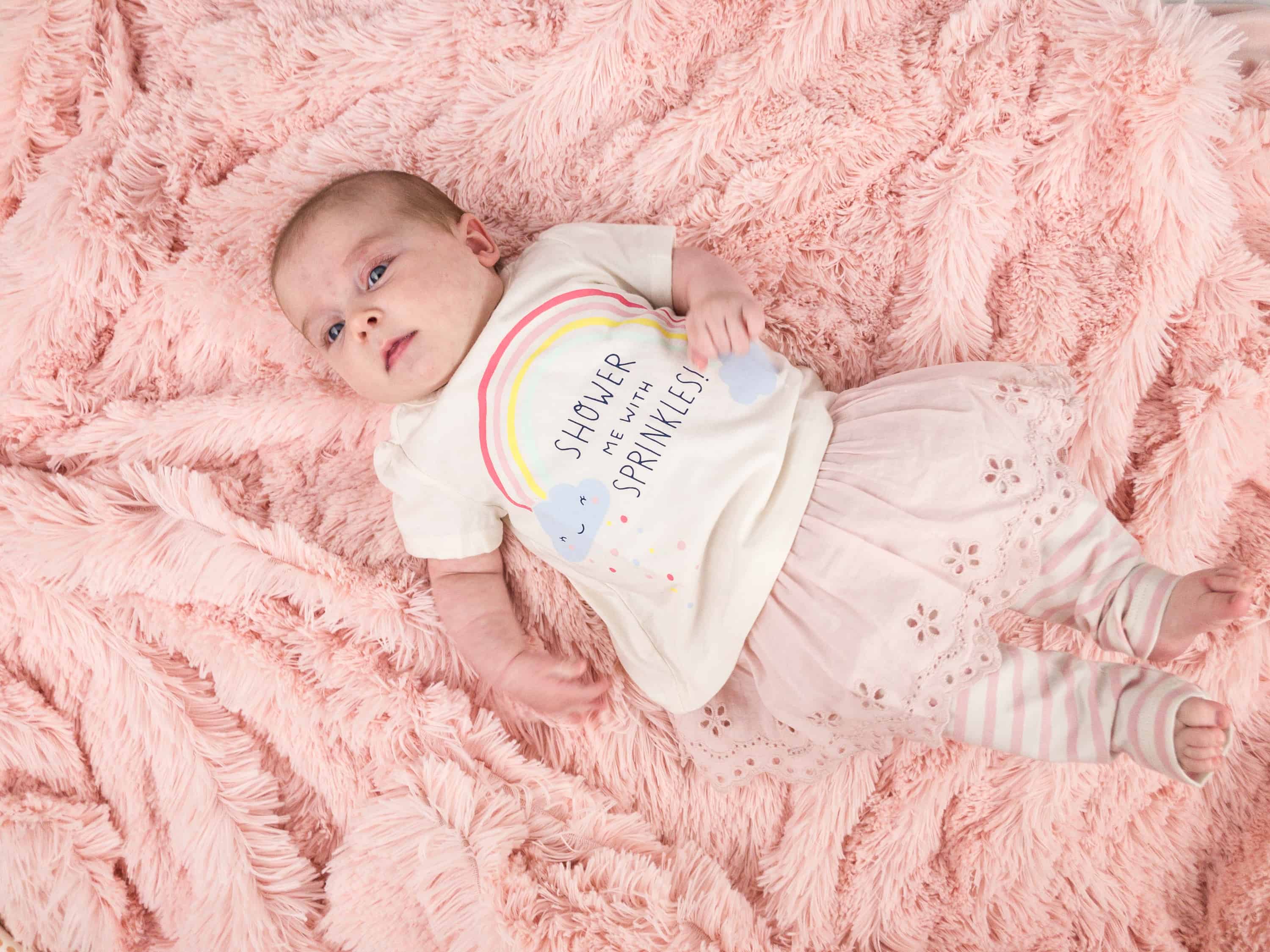 Awwww, sweet baby!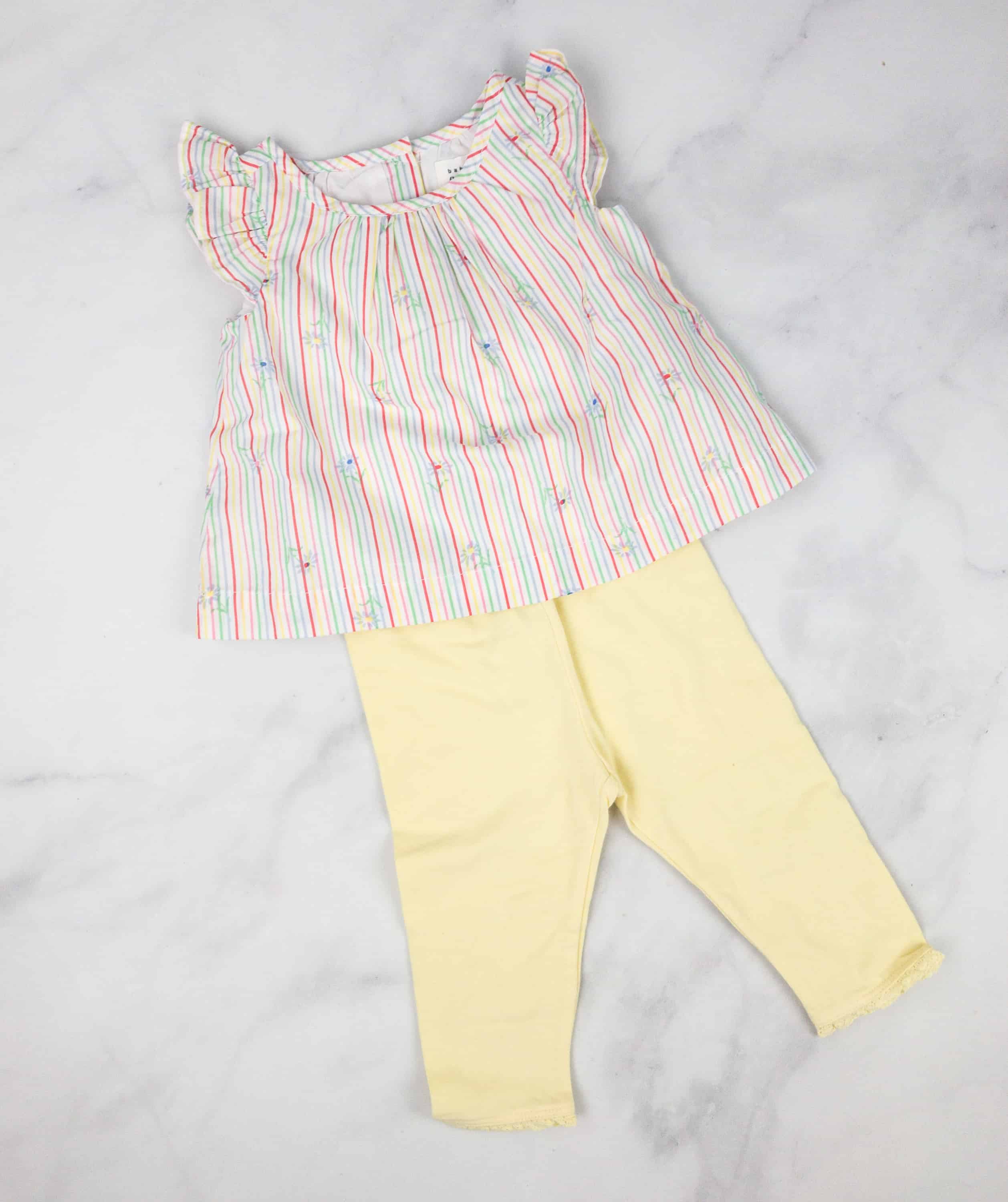 The second pair also consists of a cute top and leggings.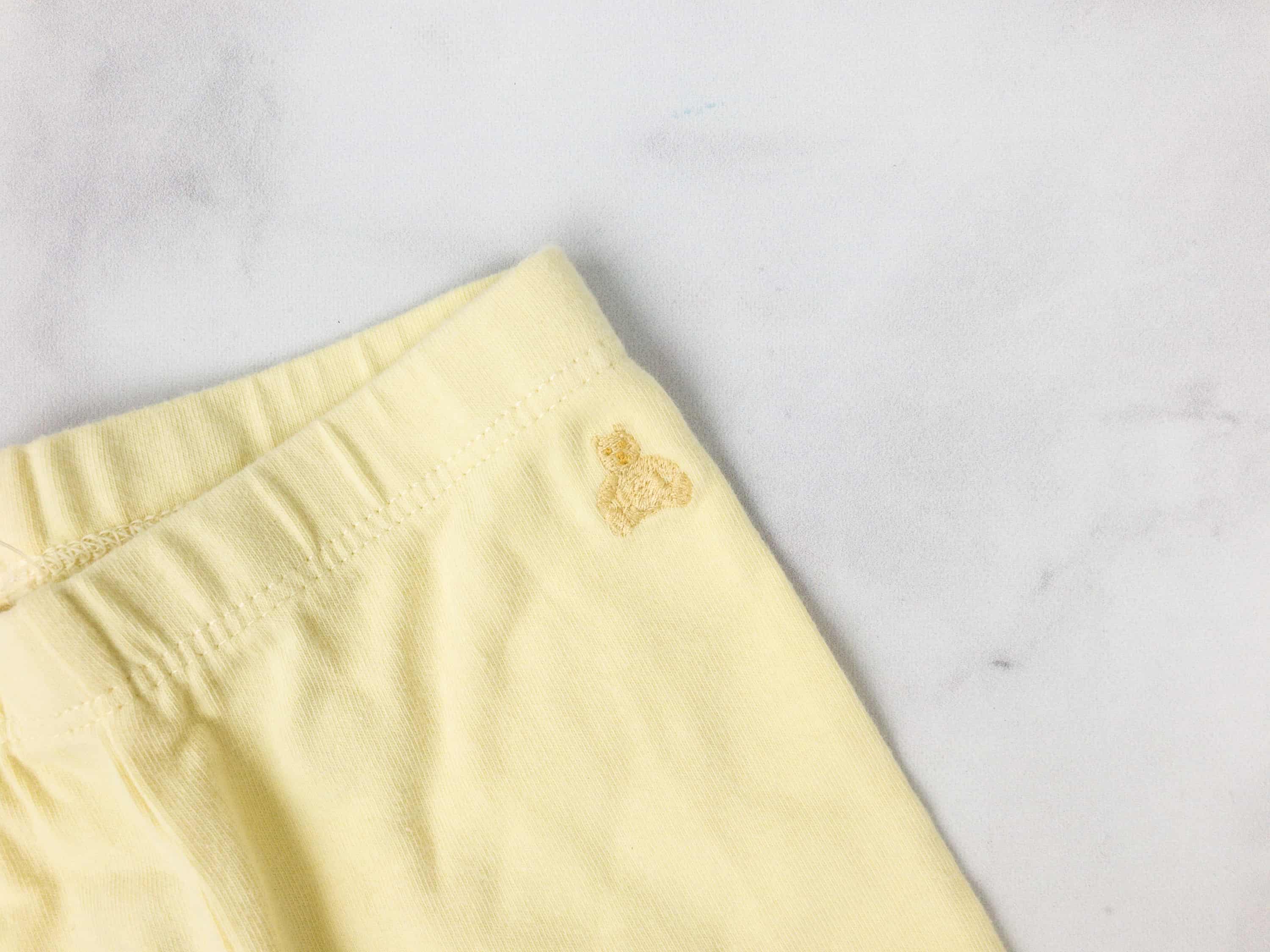 Lace Trim Leggings ($14.95 – on sale for $8) This pair of yellow leggings is made of 100% cotton. Look at that cute little bear embroidered near the waistband!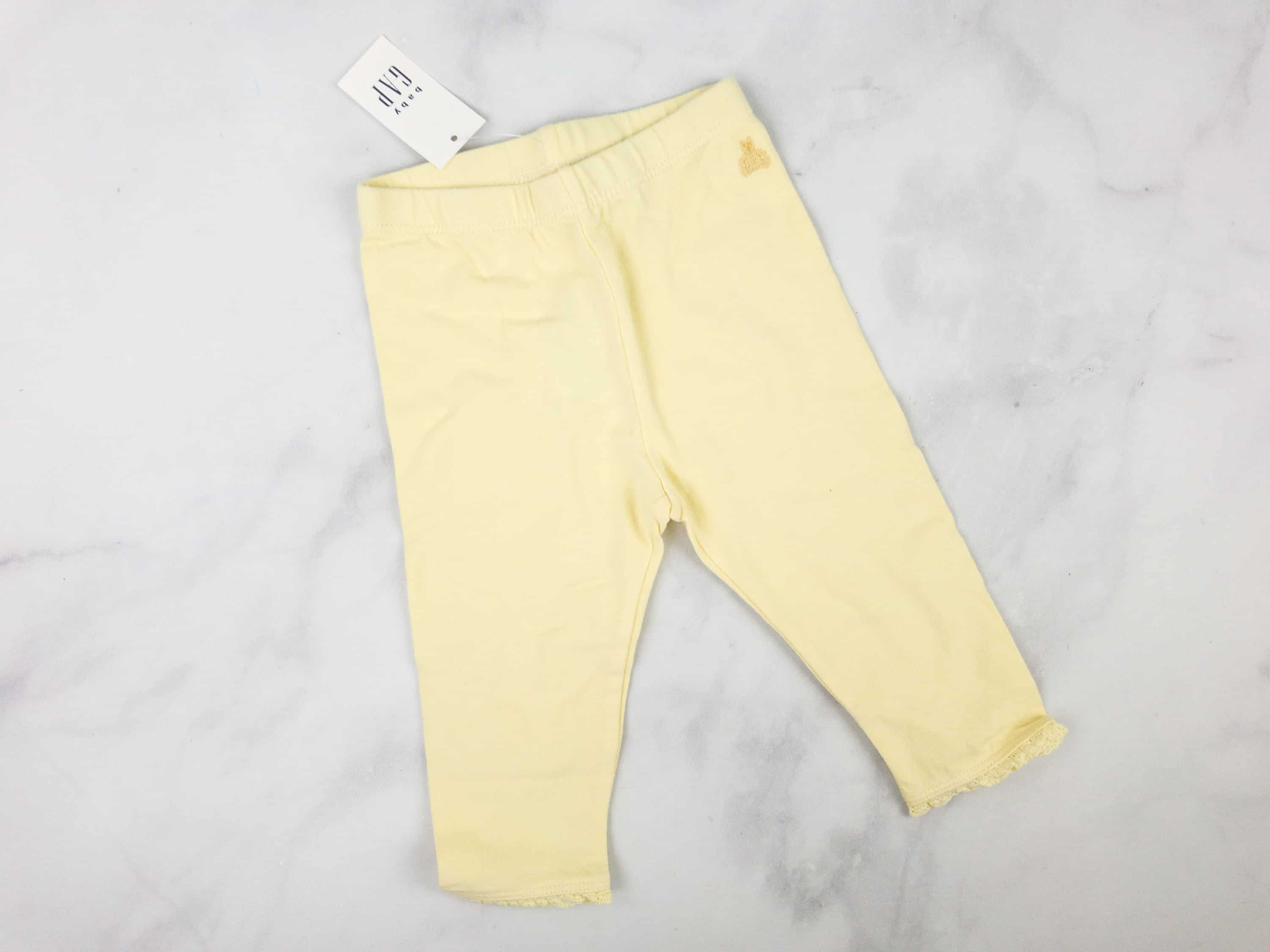 It's easy to pull-on, thanks to its elasticized waist. There is also cute lace tris at the leg openings.
Stripe Floral Flutter-Sleeve Top ($26.95 – on sale for $13.99) I love the fun and cheerful vibe of this colorful top featuring stripes and florals. It has cute short flutter sleeves and pleating at the front. It can be adjusted easily as it comes with buttons at the back.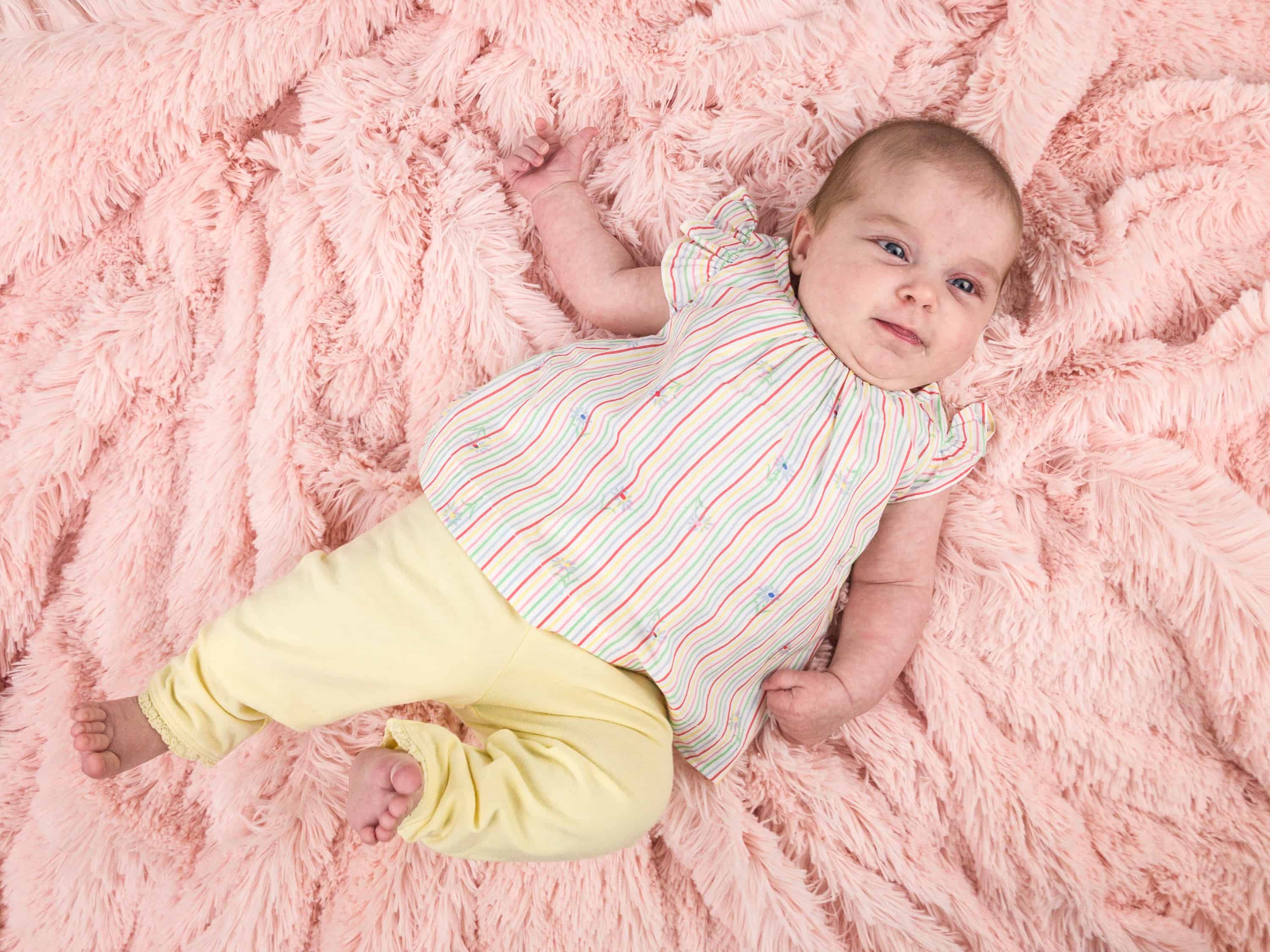 She's loving this outfit!
The last pair is a bodysuit and high stretch jeggings.
Fav Jegs in RR Stripe With High Stretch ($34.95 – on sale for $18) The cute baby jeggings is a premium 1969 denim with high stretch and an elasticized waist.
It also has five-pocket styling, and embroidery detailing throughout the whole piece, aside from the allover railroad stripe. So cute, but I am actually anti-denim for baby (I know, I just can't stand it!). It's hard to manage especially with so many diaper changes, and just not worth my time.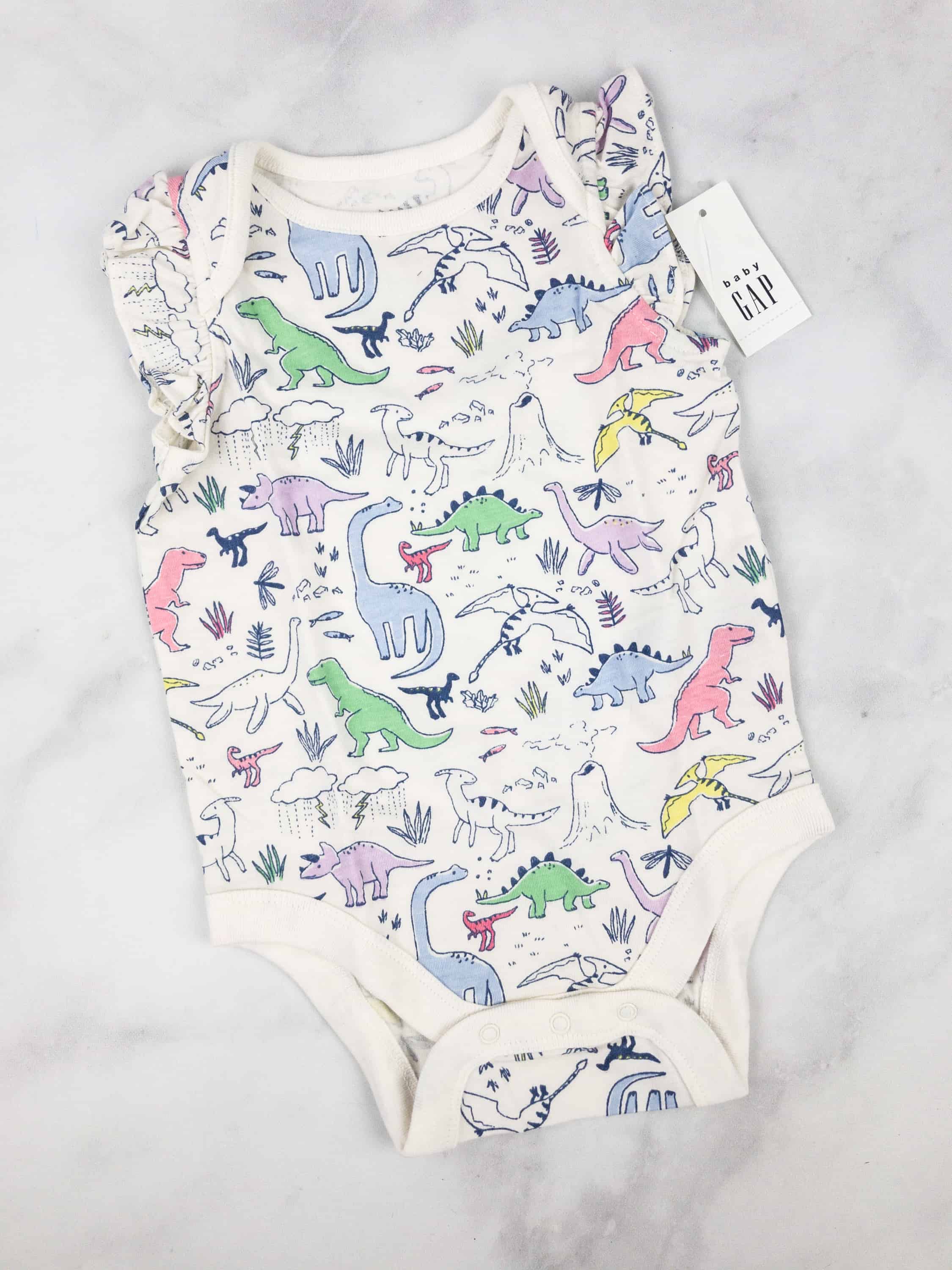 Graphic Flutter Sleeve Bodysuit ($14.95 – on sale for $11) Another cute garment for my little one is this graphic one piece bodysuit. It comes with snaps in three panels, and it has cute short flutter-sleeves too! The dinosaur print makes the bodysuit look even more adorable!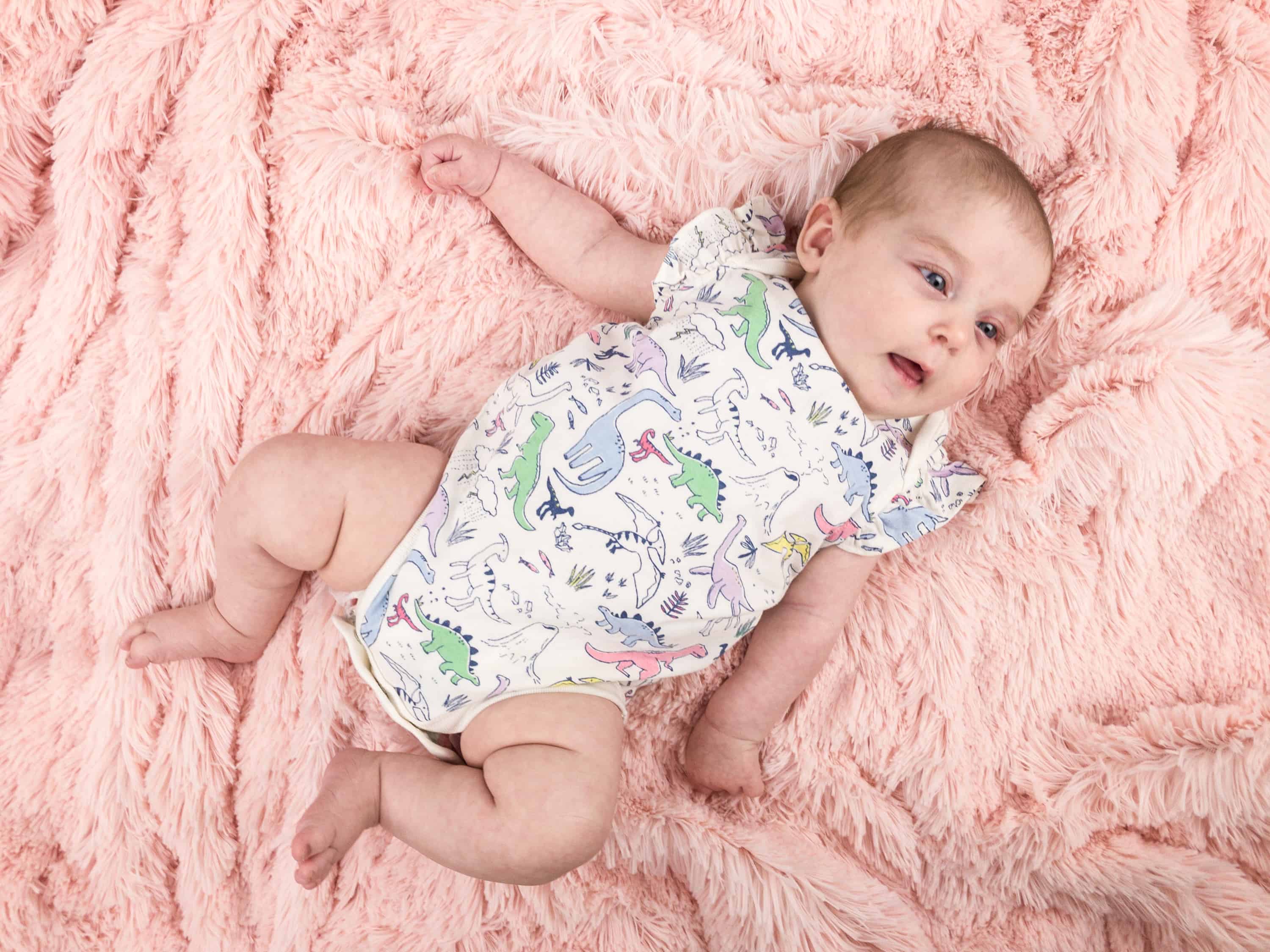 So cute and comfy!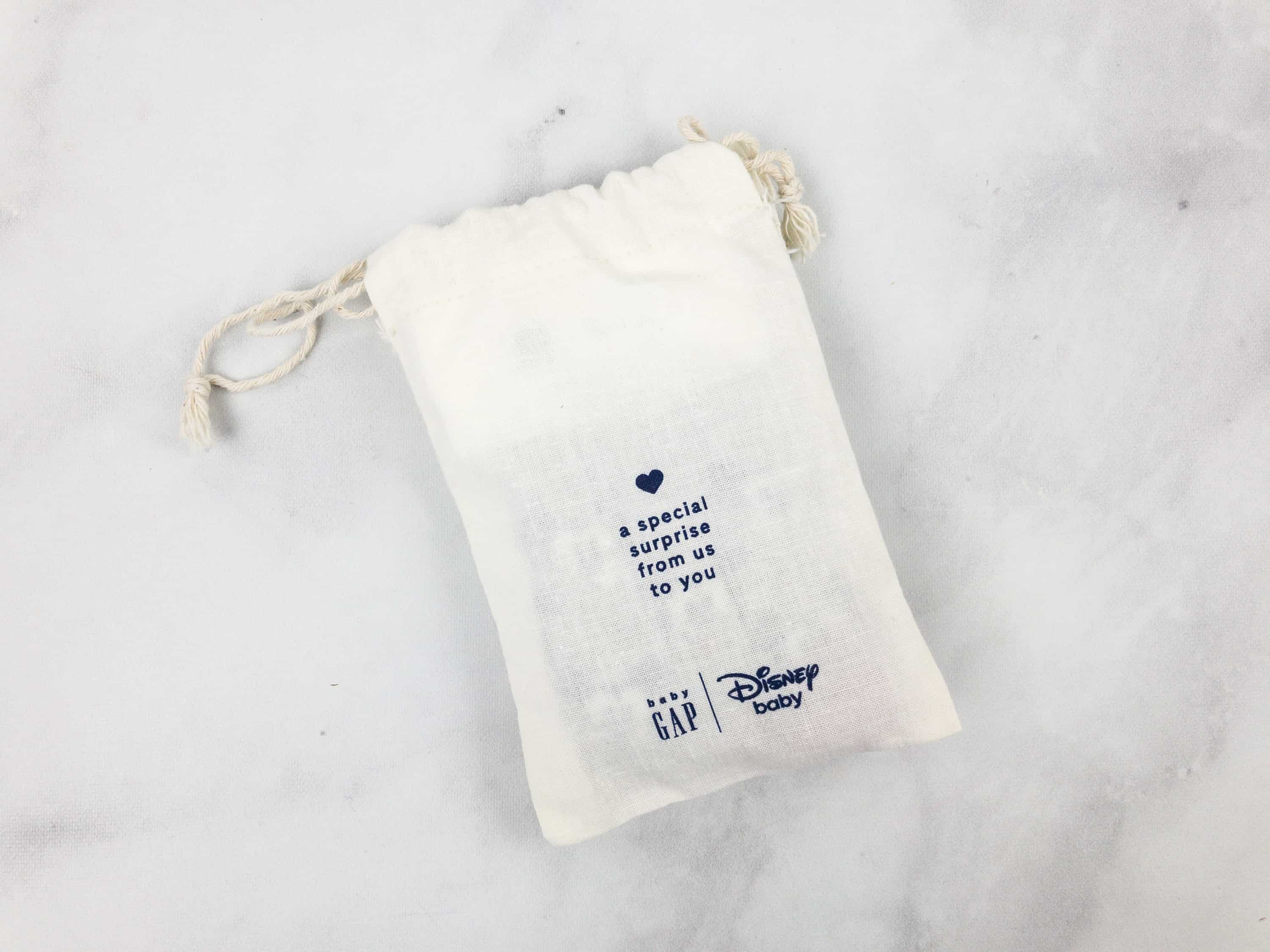 This quarter, we also received a gift from BabyGap and it was packed in a small drawstring pouch.
FREE: GapKids Disney Mickey Mouse Crew Socks ($5 – on sale for $3) Yay for free cute socks! It's Disney, and it's Mickey so I am so happy to get this for my baby!
This quarter's babyGap box is filled with fun and cute baby clothes! Everything's perfect for spring, and can also be used even in the summer. The total was $132 in retail value, which you can grab for $70 (not including the socks at all). However, with current sales these items are $78 total – and that's not including any coupon codes. I kept a few items from this box, but knew immediately those jeans were going back – so cute, but they just don't fit in with the baby should be cute and comfy at all times philosophy that I have! The ruffled top also went back, because it's not an easy wear item for a newborn, and since it already snowed once this week, it's still not seasonal for us. Other than that the box is cute and convenient and it makes it easy to have some adorable photo-worthy baby clothes!
What do you think of babyGap OutfitBox?