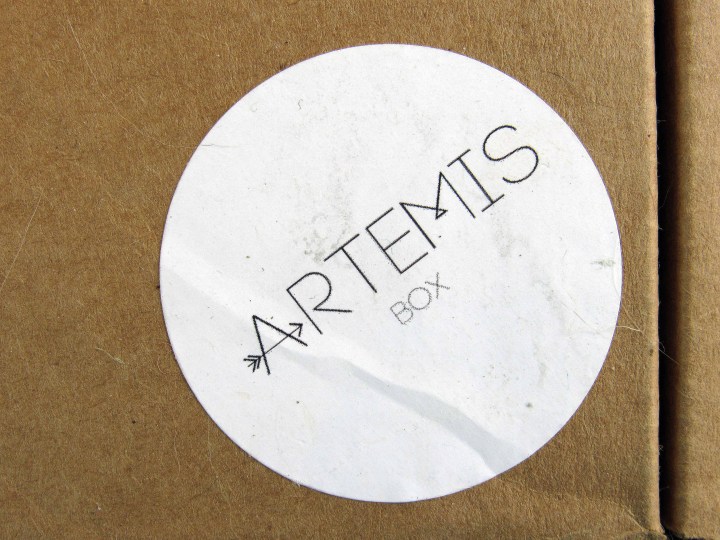 The Artemis Box is a time of the month box with a focus on women's health and pampering women. This subscription is also available without the feminine hygiene products. The curator seeks to shed the stigma associated with being a woman and receiving periods. Expect to receive your choice of up to 20 hygiene products, munchies, pampering items, and a special gift relating to women's health and empowerment.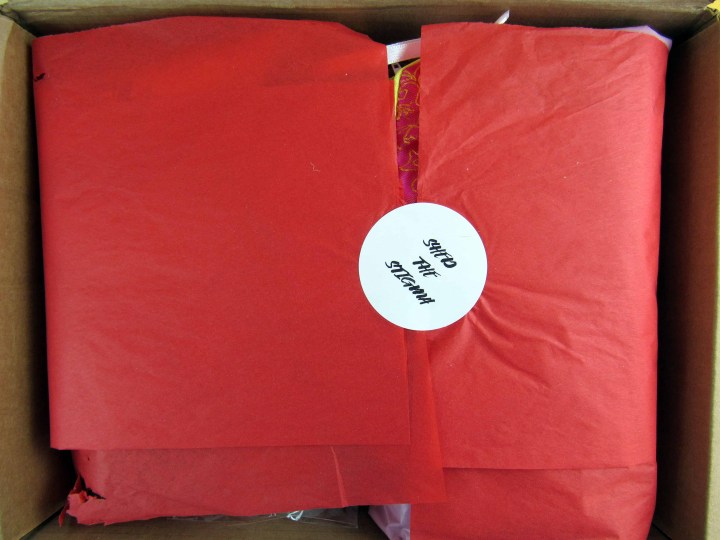 I encourage you to read her story and mission. It moved me that she honors her mother's memory by creating this box. There is still much mystery and stigma around our periods and health.
DEAL: Get 10% off on your first box! Use coupon code ARTEMIS10.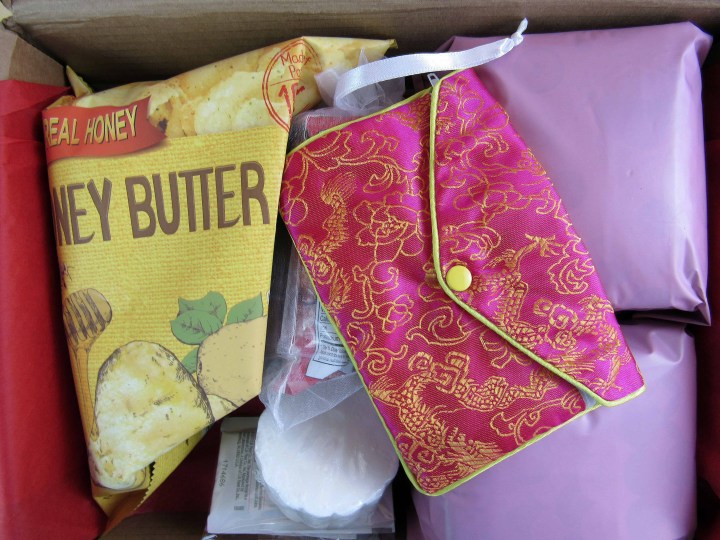 I was interested in learning more about this box because it is more than just a time of the month box. It felt like a celebration of who we are as women.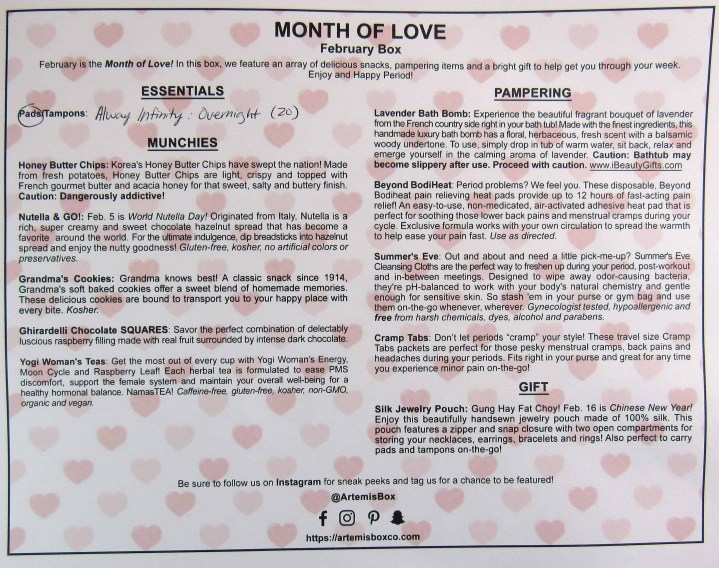 The February theme is Month of Love. The information card is broken down into Essentials, Munchies, Pampering, and Gift. The card describes each item and also lists your essential selection.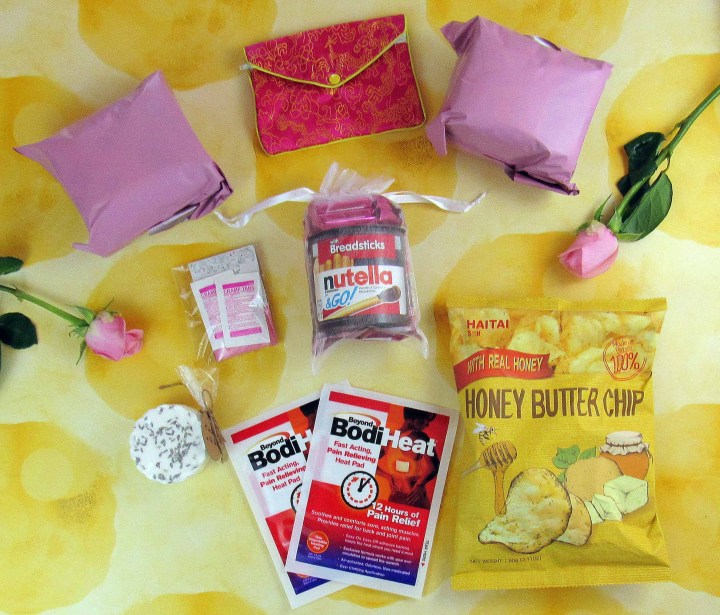 Here are the items in the February Artemis Box. I was thrilled with the number of items packed into the box and felt like I received a special gift.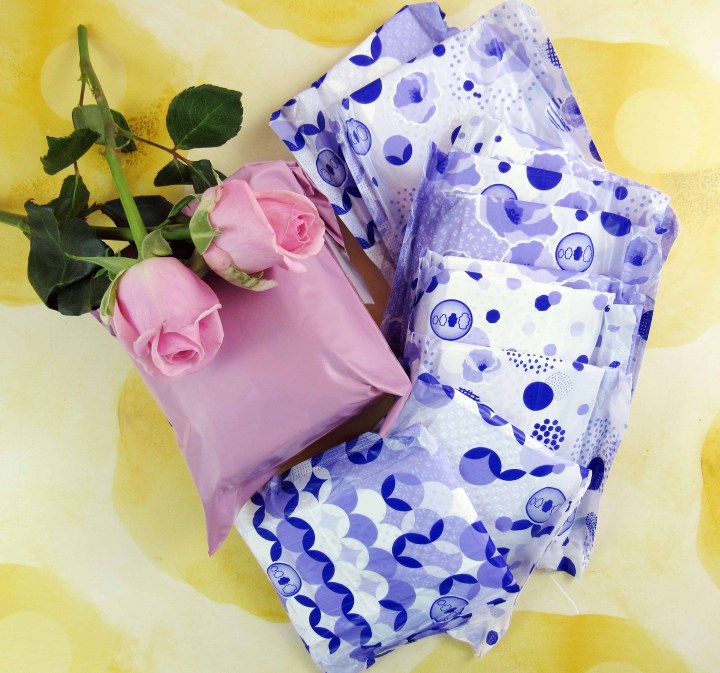 I was able to select up to twenty pads, tampons, or a combination of both. The brands offered are Always, Carefree, and Playtex for pads. The tampon brands are O.B., Playtex, and U. by Kotex. I selected 20 of the Always Infinity Overnights (20, appx $5.00) because I have begun perimenopause. It seems that every 4th period is wacky requiring lots of assistance from my feminine hygiene products. The pads were wrapped beautifully in pink packaging and in perfect condition. I felt comfortable using them. I like that this box is also available for those women who desire not to receive hygiene products.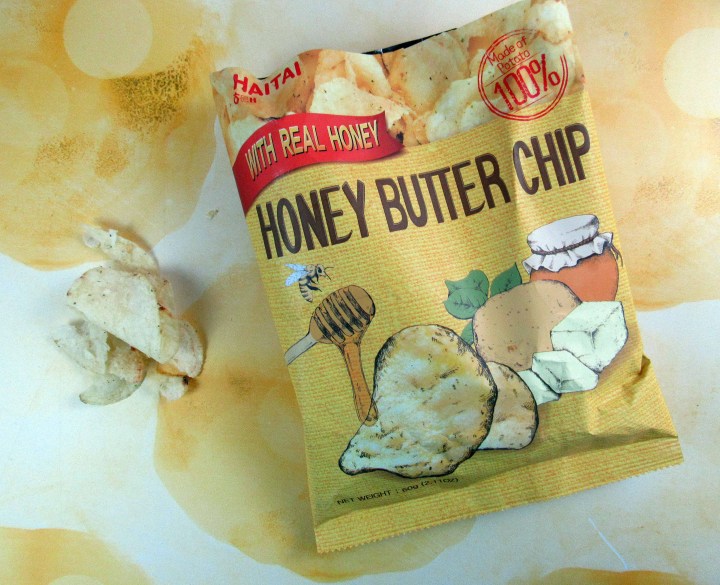 I have never tried Honey Butter Chips (60 g, appx $3.66 Amazon) and agree that they were addictive. The crispy chips would have satisfied that sweet and salty craving if my family did not eat them on me. Next time, I will hide the bag!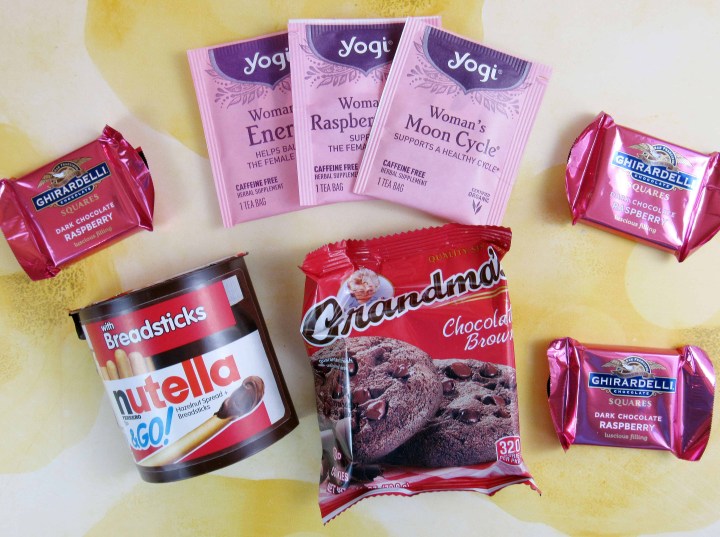 The items in the above photo were packaged in an organza bag and is ready to be placed in a tote bag or in a desk drawer for the time of the month emergencies. The Ghiradelli Raspberry Chocolate Squares (3 squares, chocolate is priceless) added a bit of romance to the Month of Love.
The Grandma Chocolate Brownie Cookie (2 cookies, appx $.0.45 Amazon) tasted as delicious as it did when I was a child. The kosher treat brought back happy memories of behaving in the grocery store so I could have a Grandma's Cookies as a reward. The soft baked cookie tasted as chocolatey as it looks on the package. Yummy!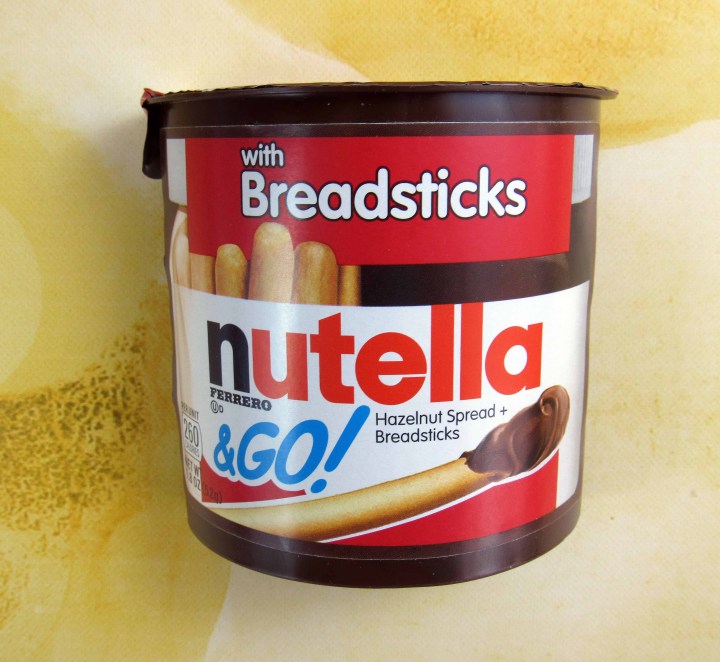 It's time to celebrate Nutella & Go! (1 package, appx $0.92 Amazon) on February 5th aka World Nutella Day! The information card lists additional information for those that have allergies. Nutella & Go! is gluten-free, kosher, with no artificial colors or preservatives. It is also popular in my household and is hidden in a safe place.
What got to me was the Yogi Tea Assortment ( 3 bags, appx $0.75 Target.) Each tea was carefully selected to support women's health and well-being. The teas are caffeine-free, gluten-free, kosher, non-GMO, organic, and vegan.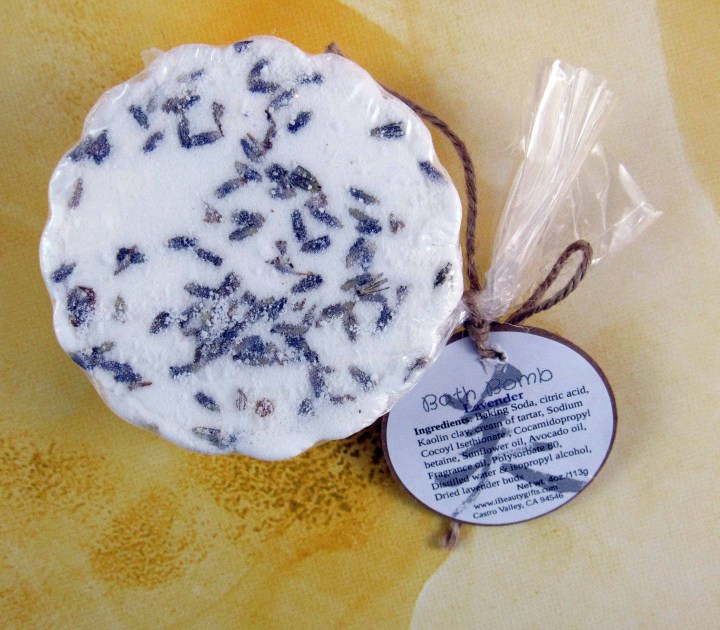 It's time for pampering! The handmade Lavender Bath Bomb by iBeauty Gifts (4 oz, $3.00) is adorned with dried lavender buds.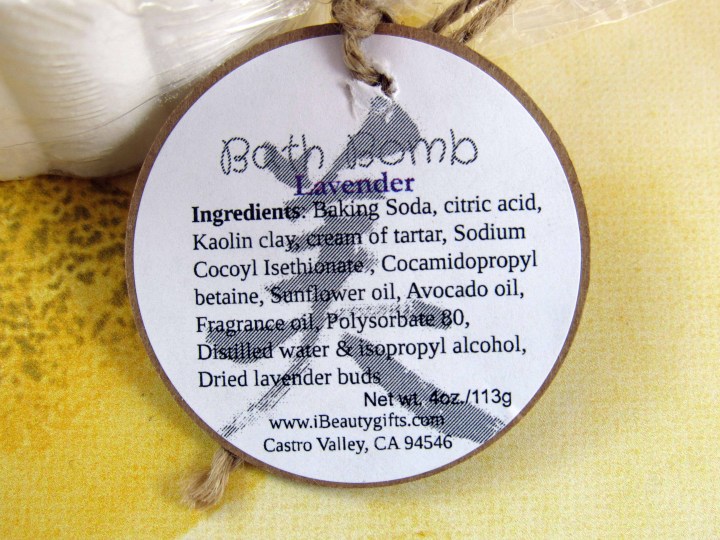 The delightful scented lavender bomb will be used to unwind when PMS strikes. I hope that the Unicorn Trooper Bath Bomb makes an appearance in a future box.
The Beyond Bodiheat Heat Pad (2 pads, appx $1.24 ea, appx $2.48 total) has an easy on, easy off application. Be sure to wear it over clothes; otherwise, you may burn your skin. I will be using the pads the next time I have a backache.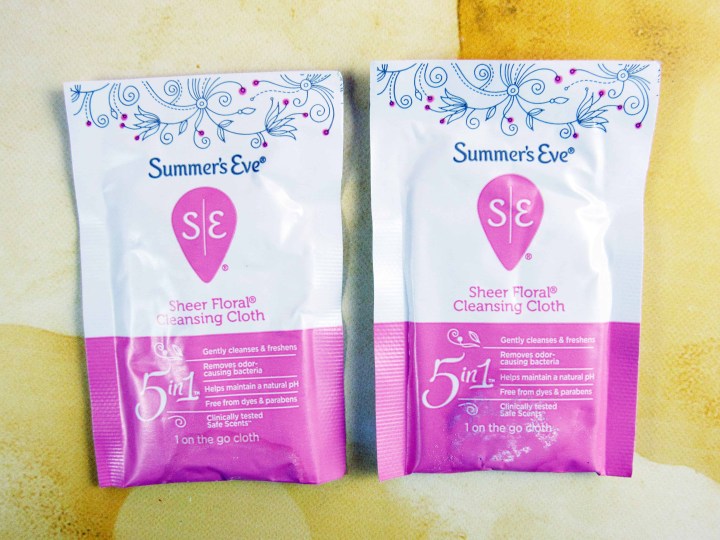 Time to remove the stigma and talk about how messy it can get down there. The Summer's Eve Sheer Floral Cleansing Cloth (2 packets, appx $0.10 ea, $0.20 total) refreshes with a pH balanced wipe. It's the type of thing that needs to be in my purse for when the need arises for use.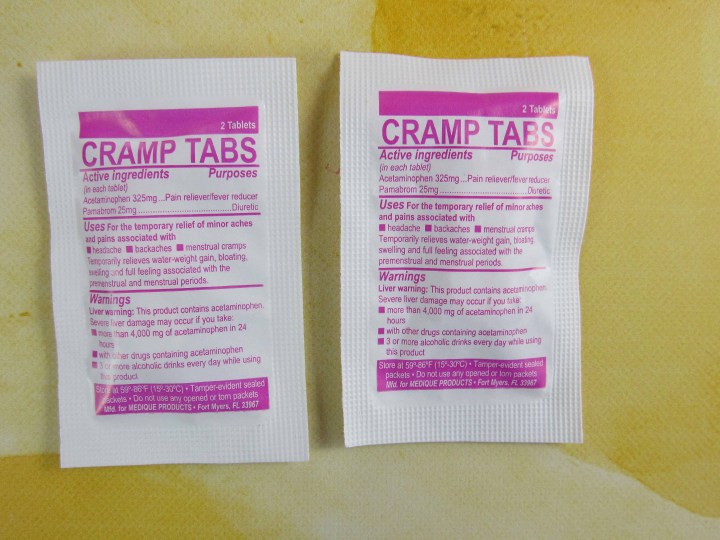 The Cramp Tabs (2 packets, $0.16 ea, $0.32 total) handles all the troublesome symptoms that come with having a period. The travel size fits into a purse or tote with ease.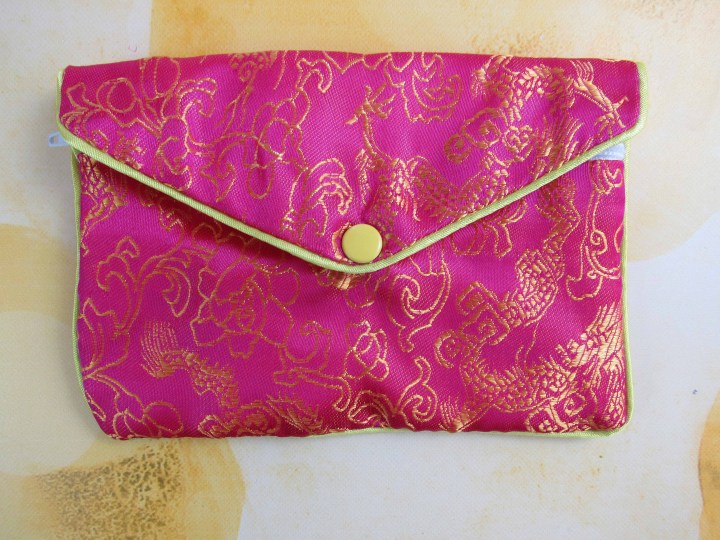 Gung Hay Fat Choy! Celebrate the Year of the Dog with a gorgeous hand-sewn silk jewelry pouch (Appx $10.00.) It can also hold pads and tampons.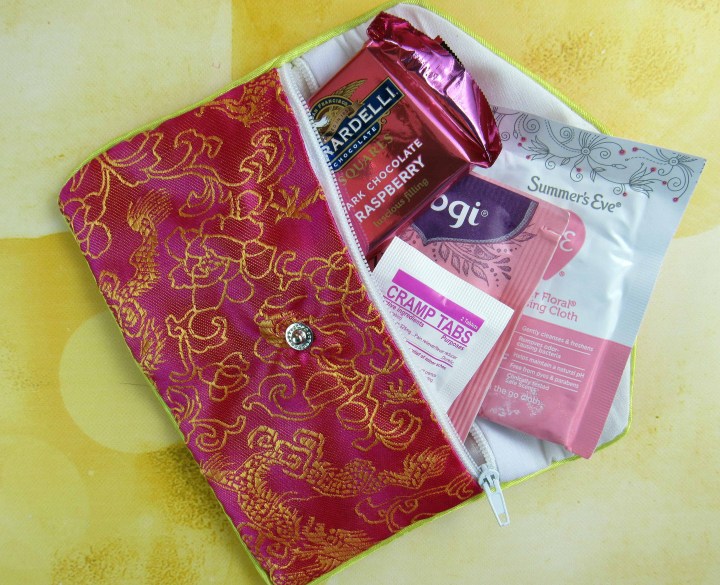 The lined pouch has a zipper holding all the essential pampering, food, and drink items.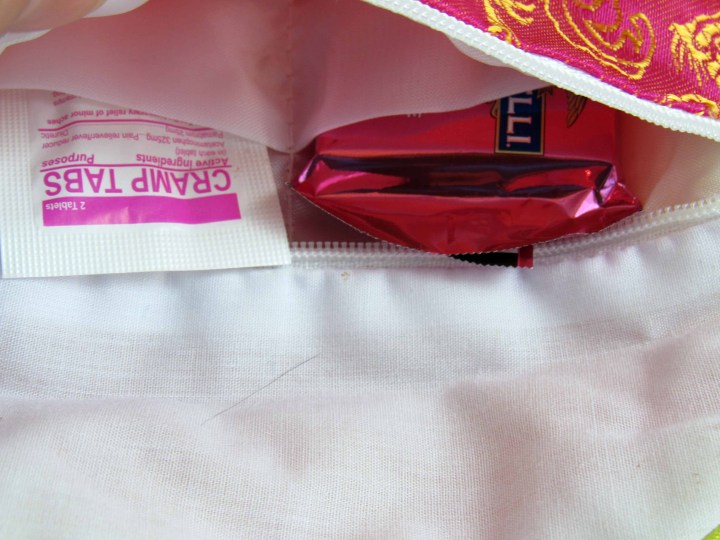 It even has pouches to keep everything organized. It's a beautiful small pouch that feels luxurious.
I'm impressed! The February Artemis box is a premium time of a month box that has left me feeling pampered. I like that there were favorite brands such as Ghiradelli and brands not typically seen in a period box such as the Korea's Honey Butter Chips.  The gift added a special and unique element to the box. Bringing awareness to women health and take away the stigma of the period is important. It is an excellent Time of the Month Box for women wanting to raise awareness, remove the stigma, and feel loved and pampered.
What do you think of this time of the month subscription?