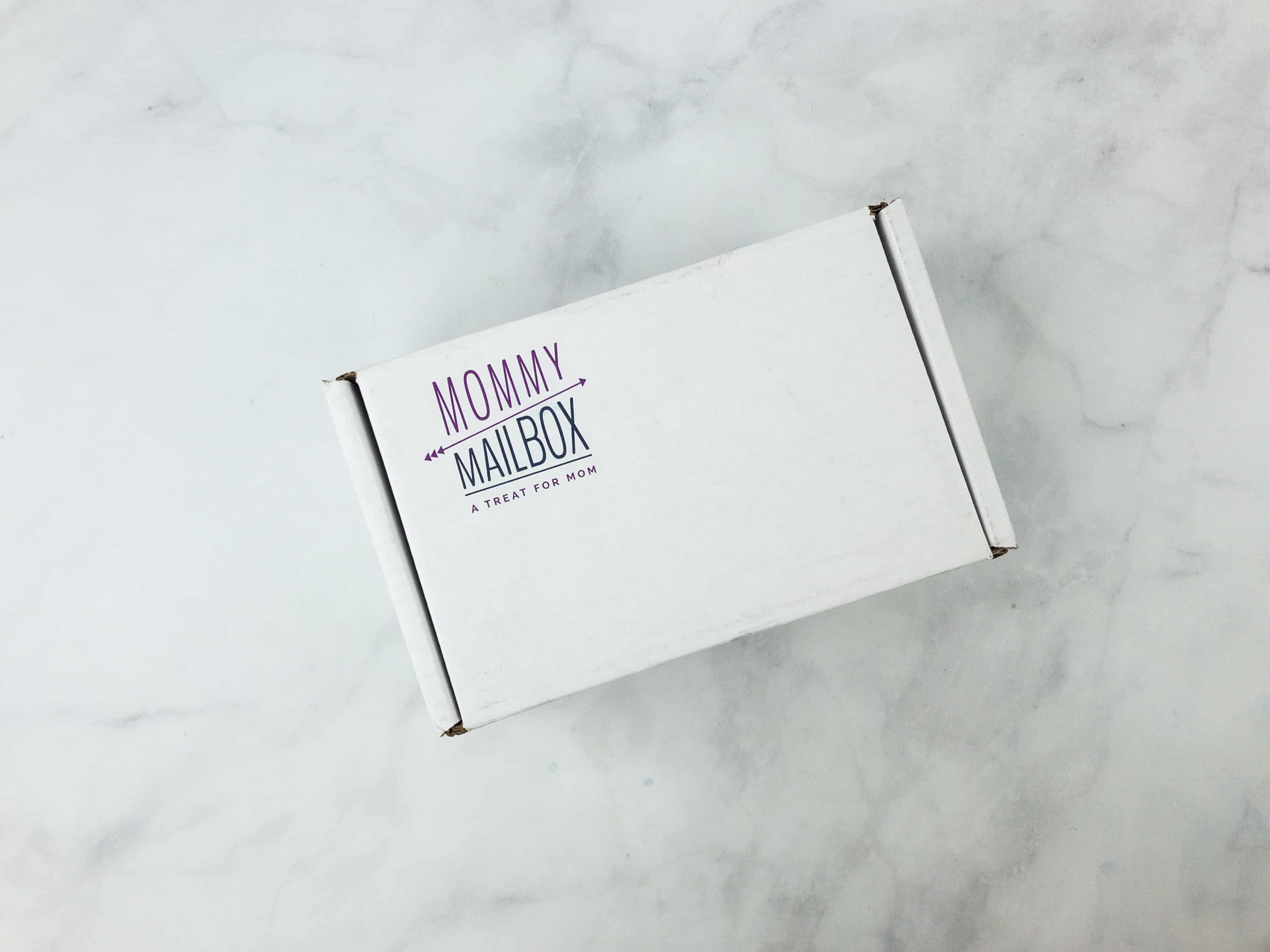 Mommy Mailbox is a women's lifestyle subscription. Each box promises 4-6 items for $33.95. But, the retail value will be 2 to 3 times the price of the box! Shipping is free within the U.S.
Don't forget – Mommy Mailbox now has a sister subscription – Miss Mailbox – for ladies who love this box but aren't moms! They're pretty much the same!
DEAL: Take $5 off the first box with a month-to-month subscription Use coupon code HELLO5.
The items are packed with a white tissue paper.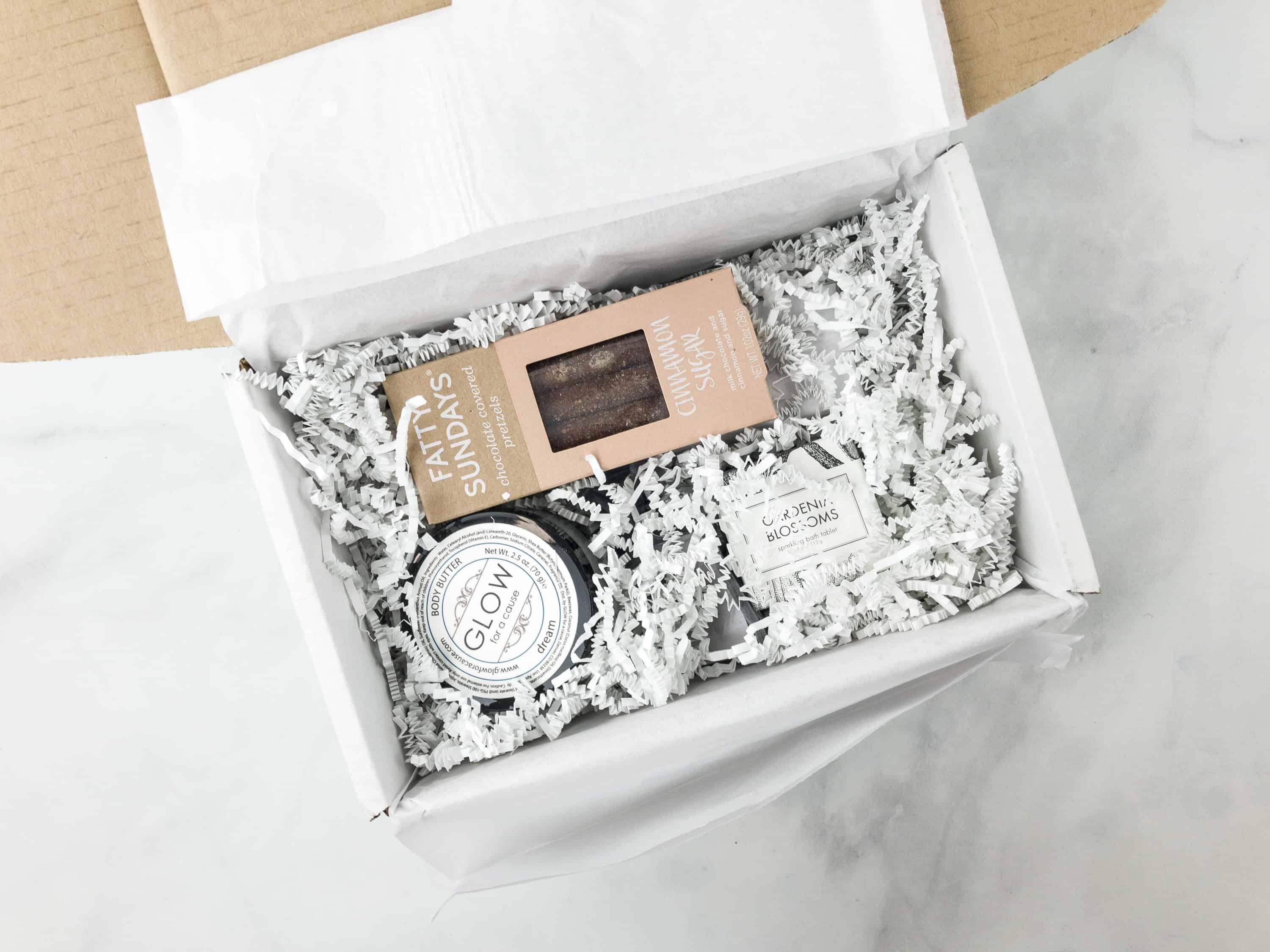 Each monthly Mommy Mailbox edition has been curated by a different guest blogger.
This box has information included from the curators of Mommy Mailbox.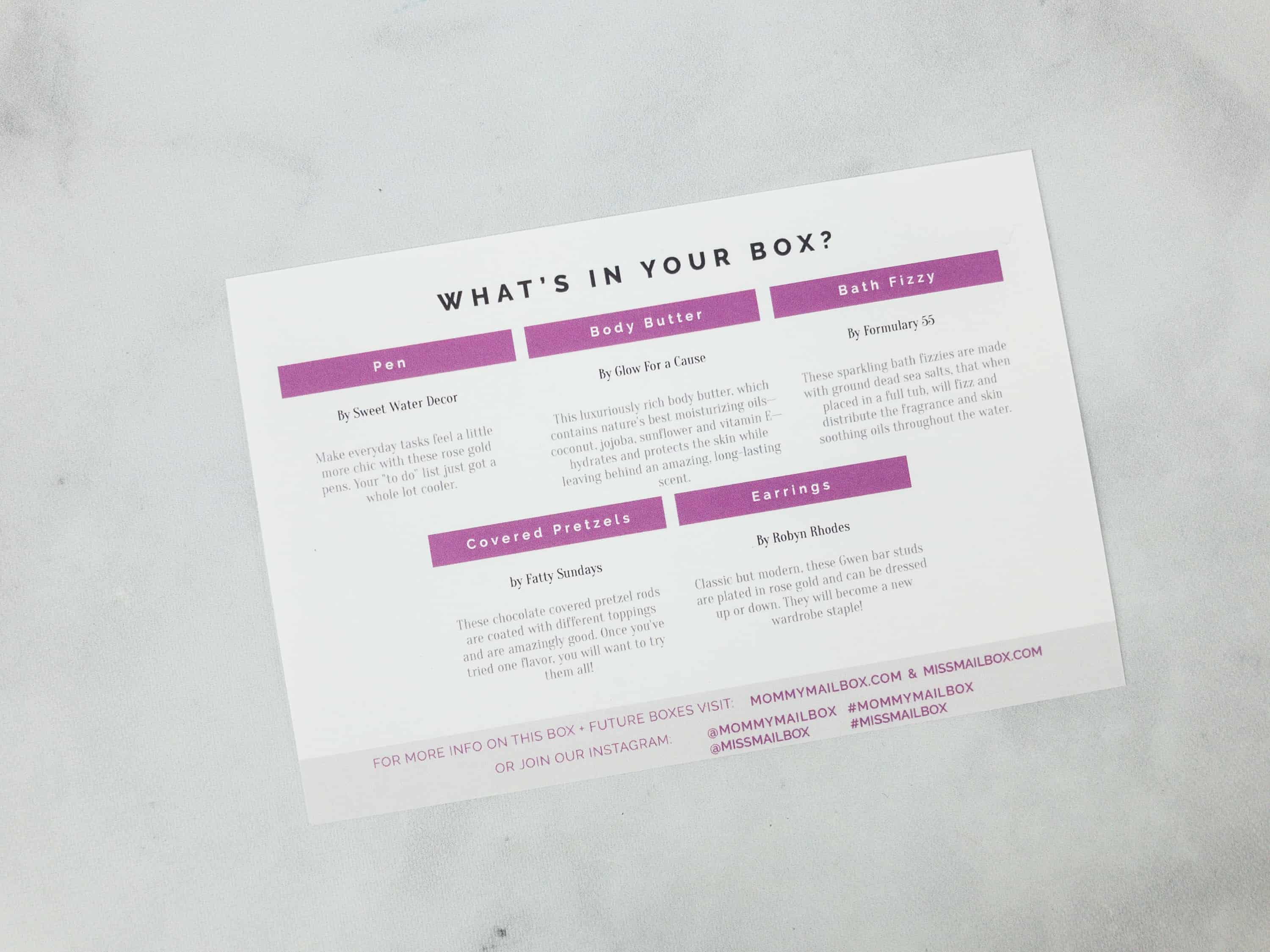 The information card gives bite-sized details on each item in the box.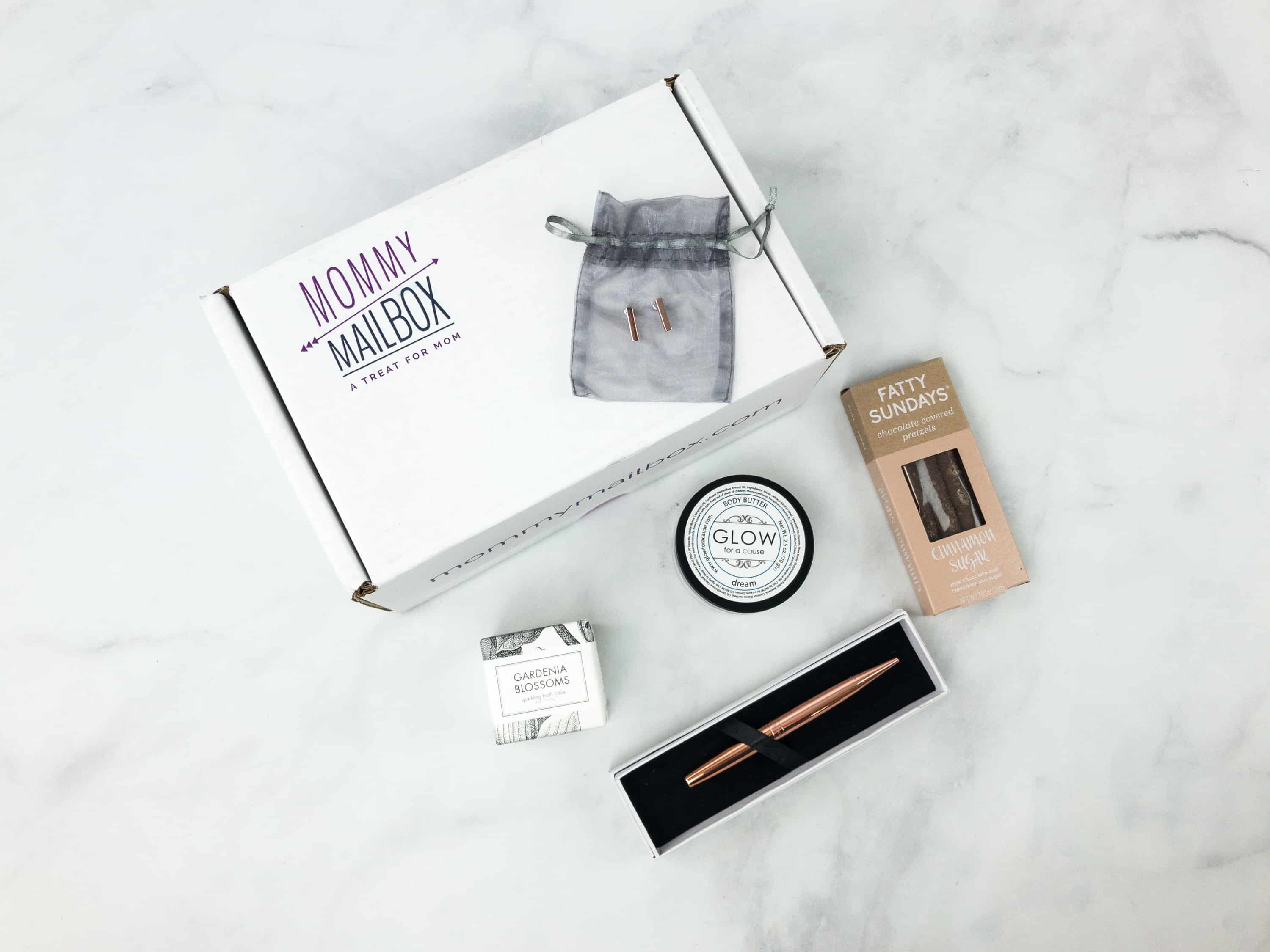 Everything inside the April box!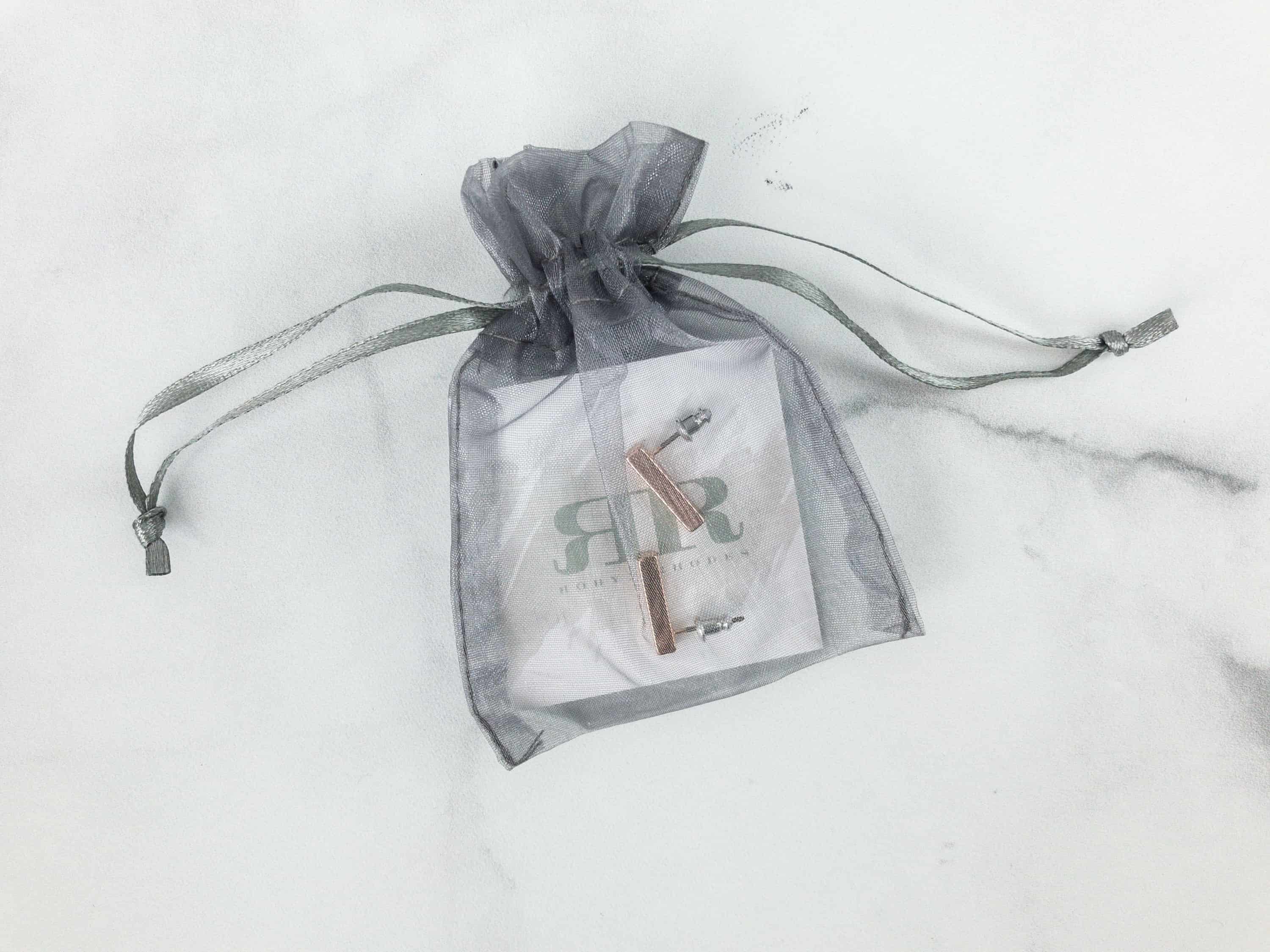 Robyn Rhodes Gwen Earrings ($45) This pair of bar earrings came with an organza bag.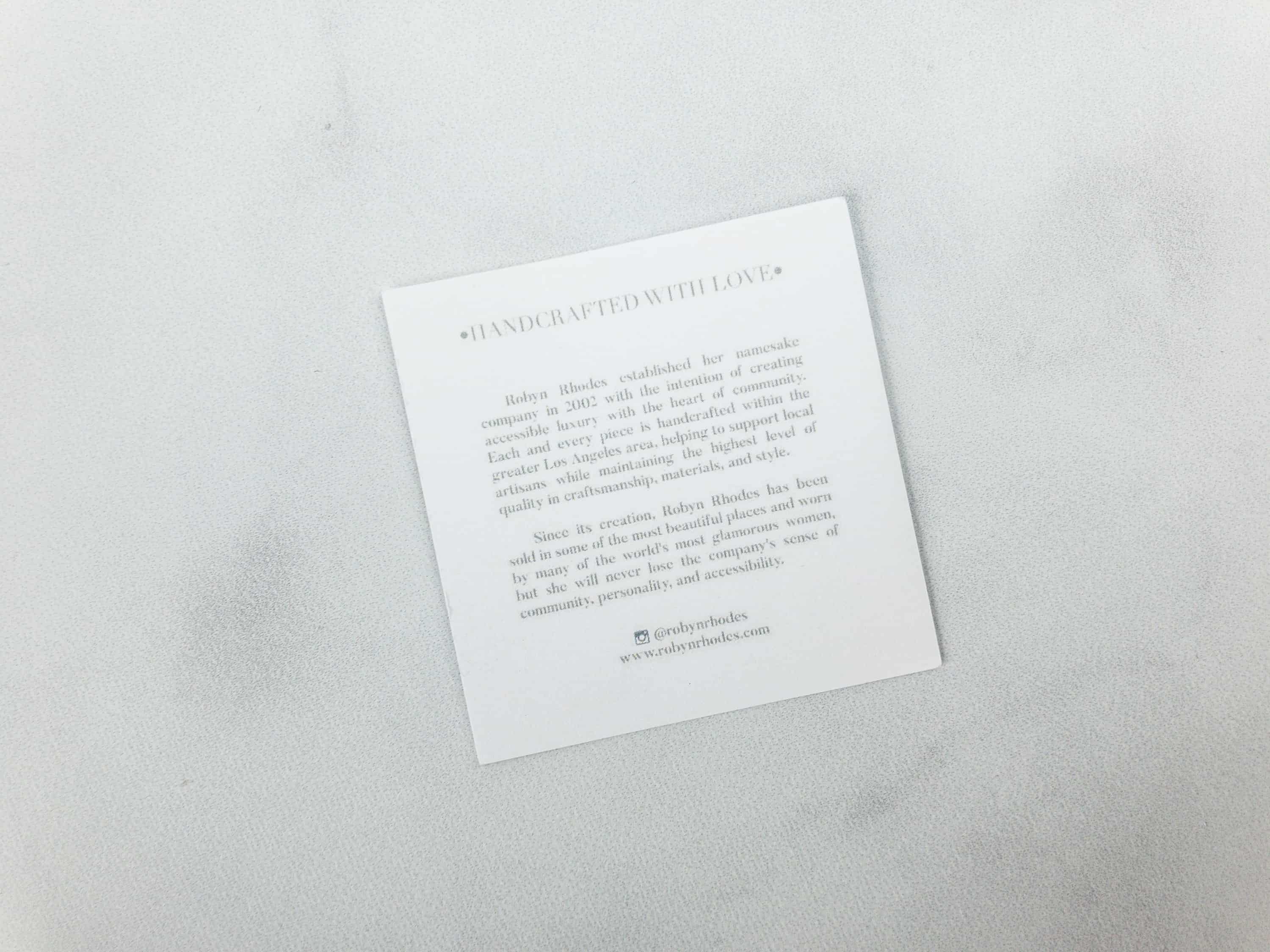 An information card is included to give you some insight on how these earrings were handcrafted.
The design is simple yet stunning. I love it even more because it's in rose gold.
Each bar measures 1/2 inch. It's a great accessory for everyday wear, but it's also elegant enough to wear with work outfits or formal outfits to make you look put together.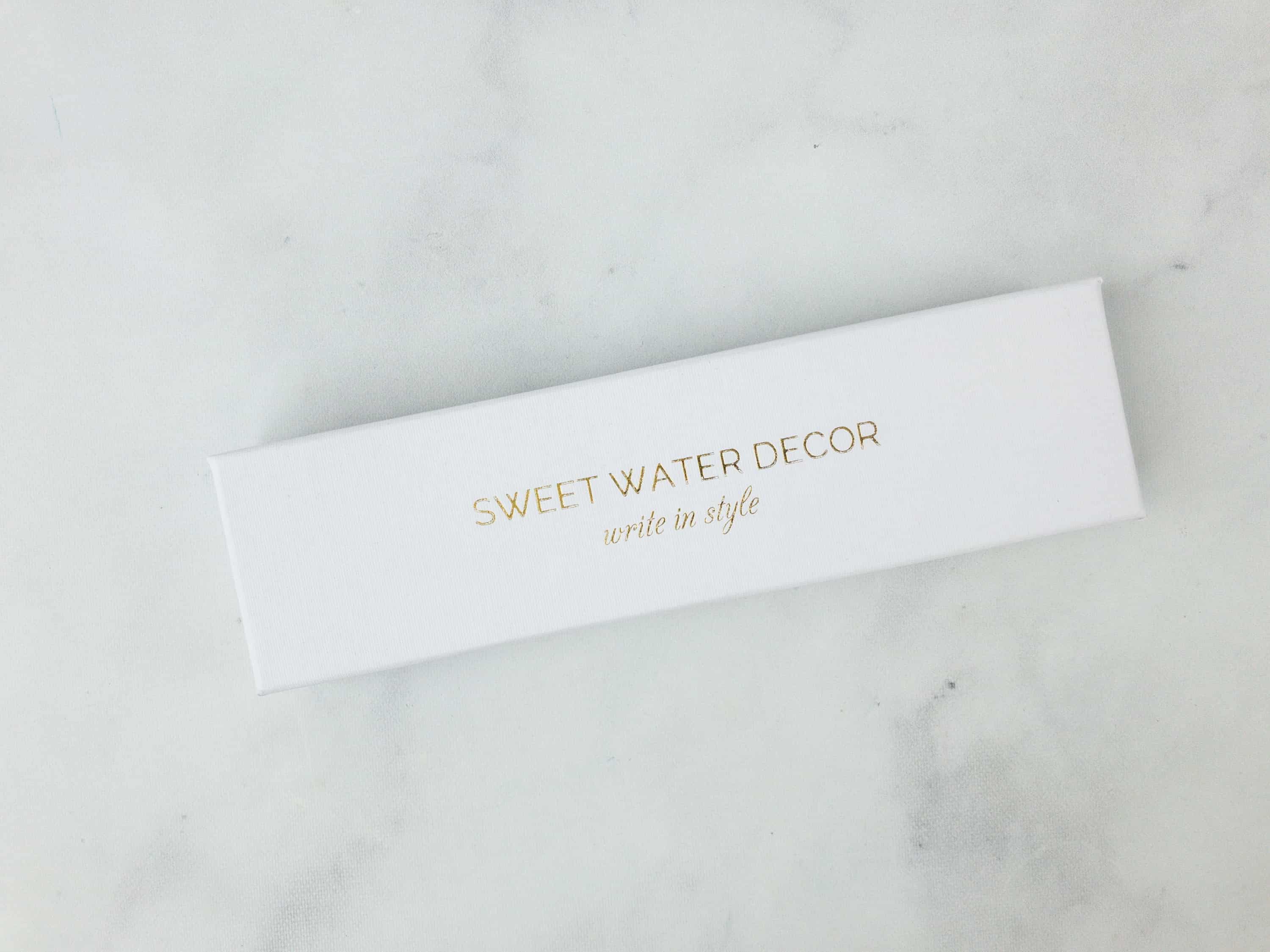 Sweet Watercolor Decor Pen ($14.99) Ensconced in a white box with gold lettering, this decor pen truly looks sophisticated and suited for a lady boss!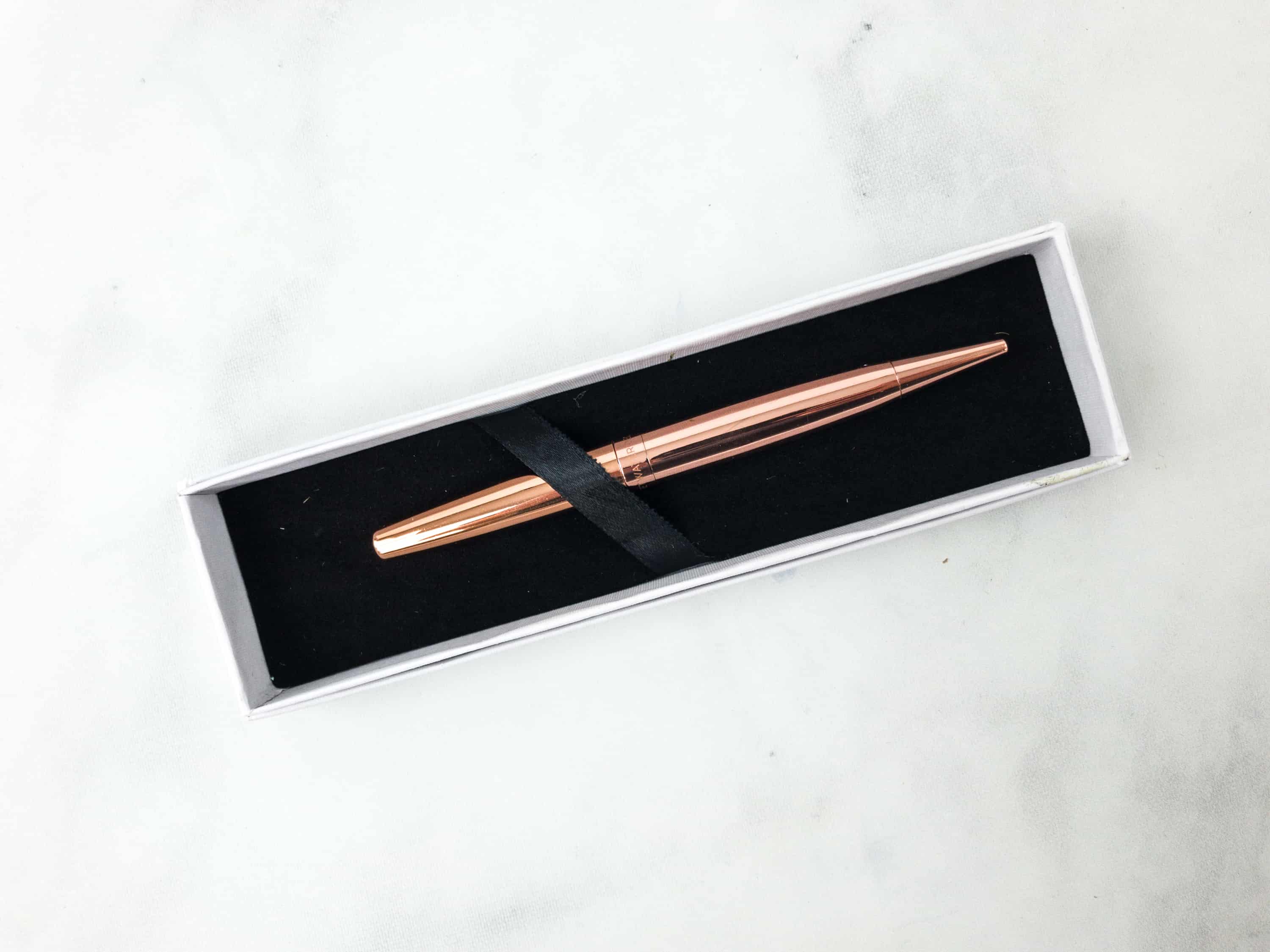 The pen was strapped in a black cushion to keep it in place.
The pen writes in black!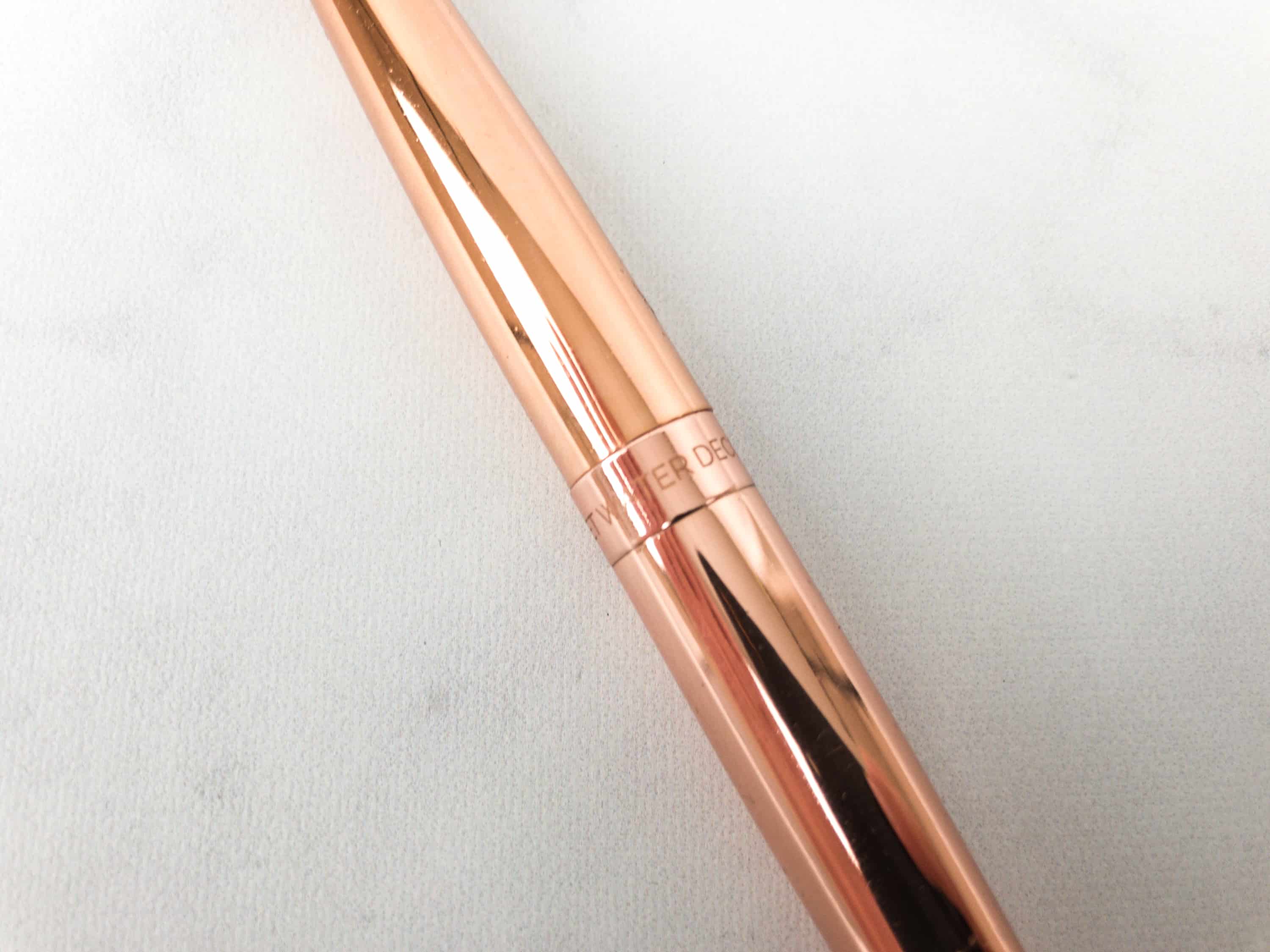 Also, it's in rose gold, which even matches the bar earrings in the box!
Glow For A Cause Body Butter ($16) Boasting of a warm woody base, this body butter is a great way of nourishing the skin and keeping it hydrated while leaving a luxurious scent that lingers. It has a rich texture, but it's not heavy and it doesn't leave a sticky residue. Ingredients include coconut oil, jojoba oil, sunflower oil, and vitamin E.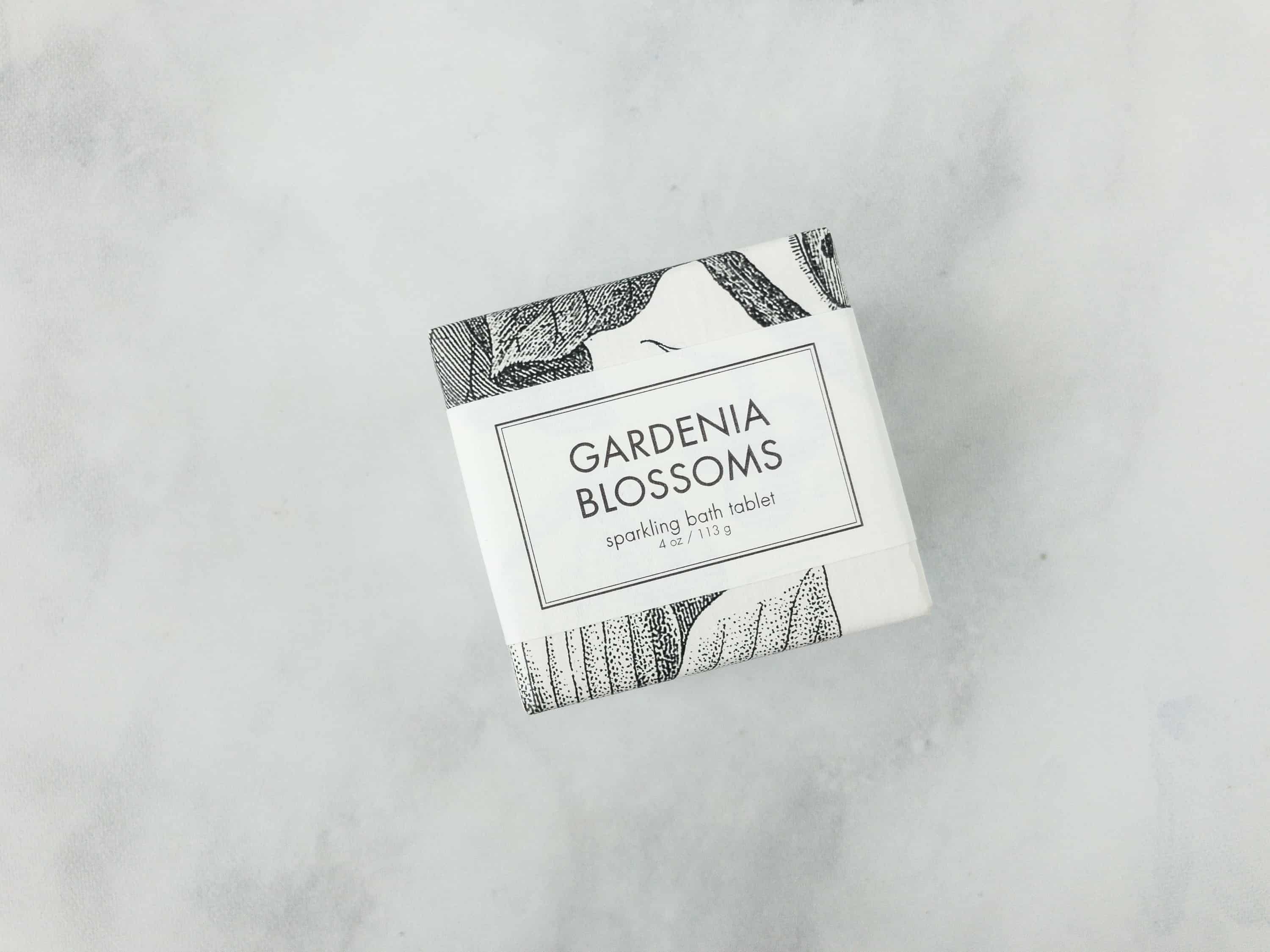 Gardenia Blossoms Sparkling Bath Tablet ($8) Moms need to pamper themselves from time to time, even just in the comforts of home. I could really use this pleasant-smelling bath tablet for some me-time!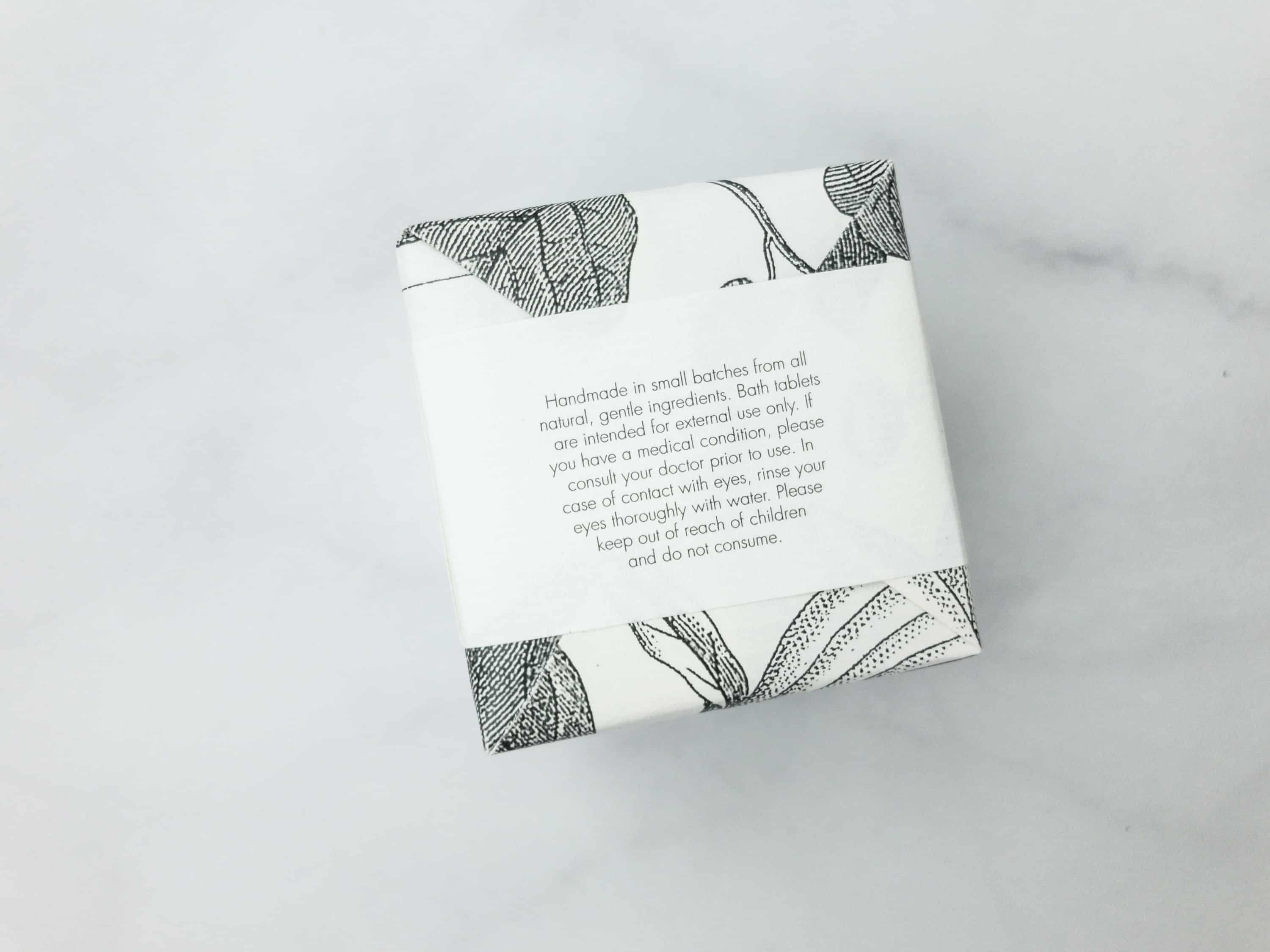 I love the fact that this is handmade because it means there are fewer chemicals used. But still, don't stick it in your eyeballs.
The box is full! You can use them all in one go for a full relaxing bath experience, but it can be split up for multiple uses too.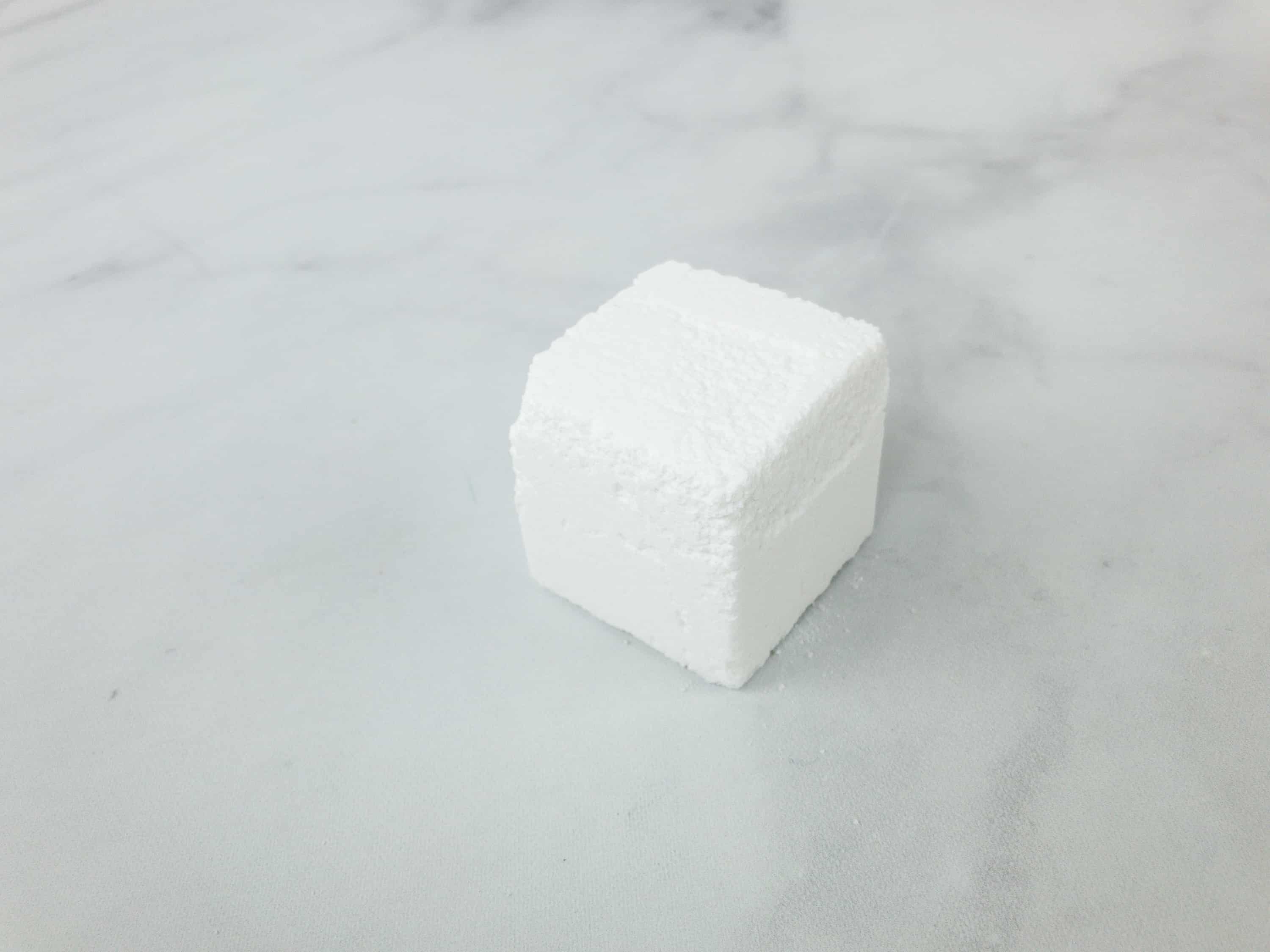 It has a traditional gardenia scent, combined with a touch of lemon. Ingredients include ground dead sea salts, epsom salts, almond oil, and essential oils.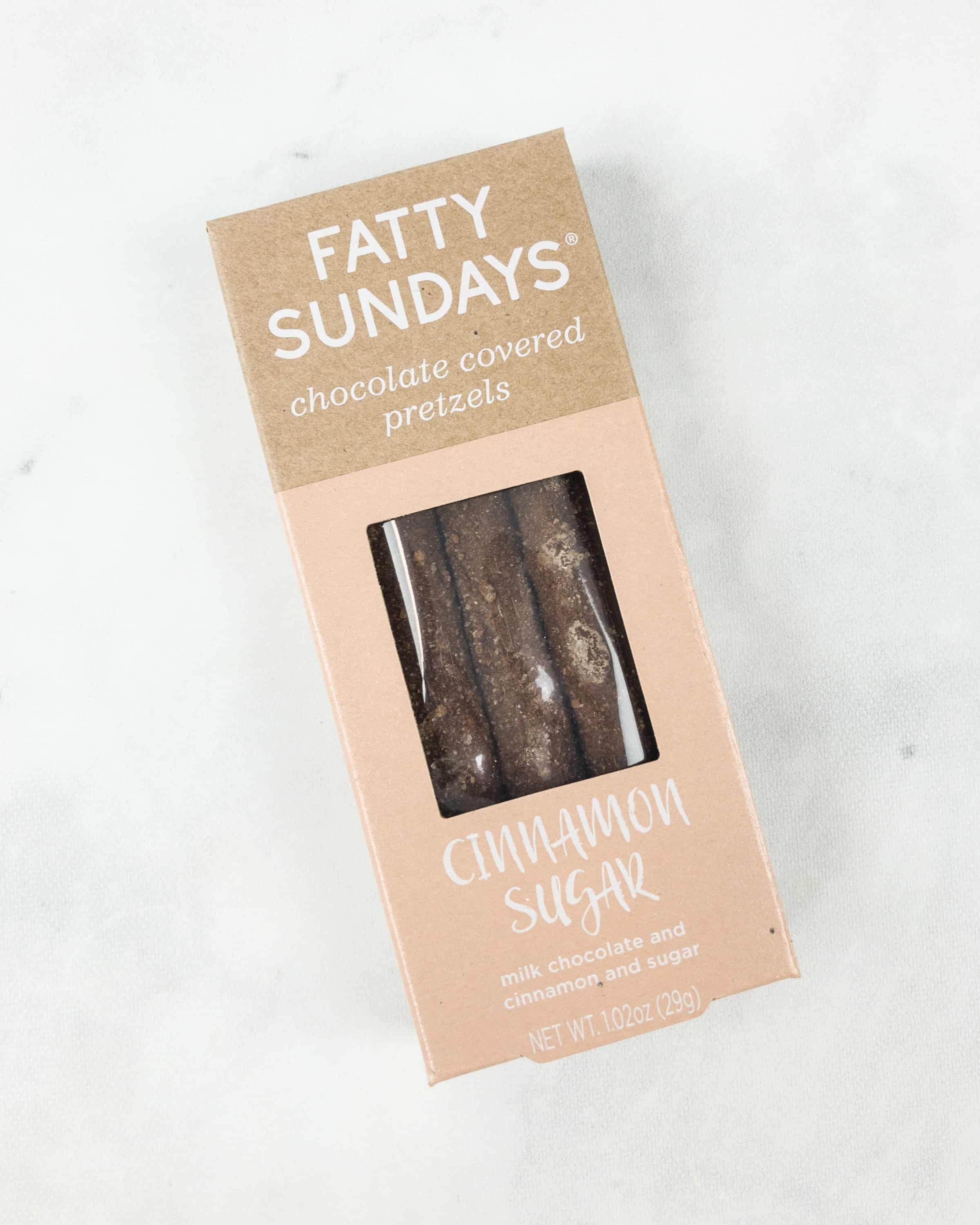 Fatty Sundays Covered Pretzels ($3.49) Sometimes, pampering also means a little snack to enjoy by yourself. I love these gourmet pretzels, I think they're heaven sent.
It's a modern twist to the classic chocolate covered pretzel!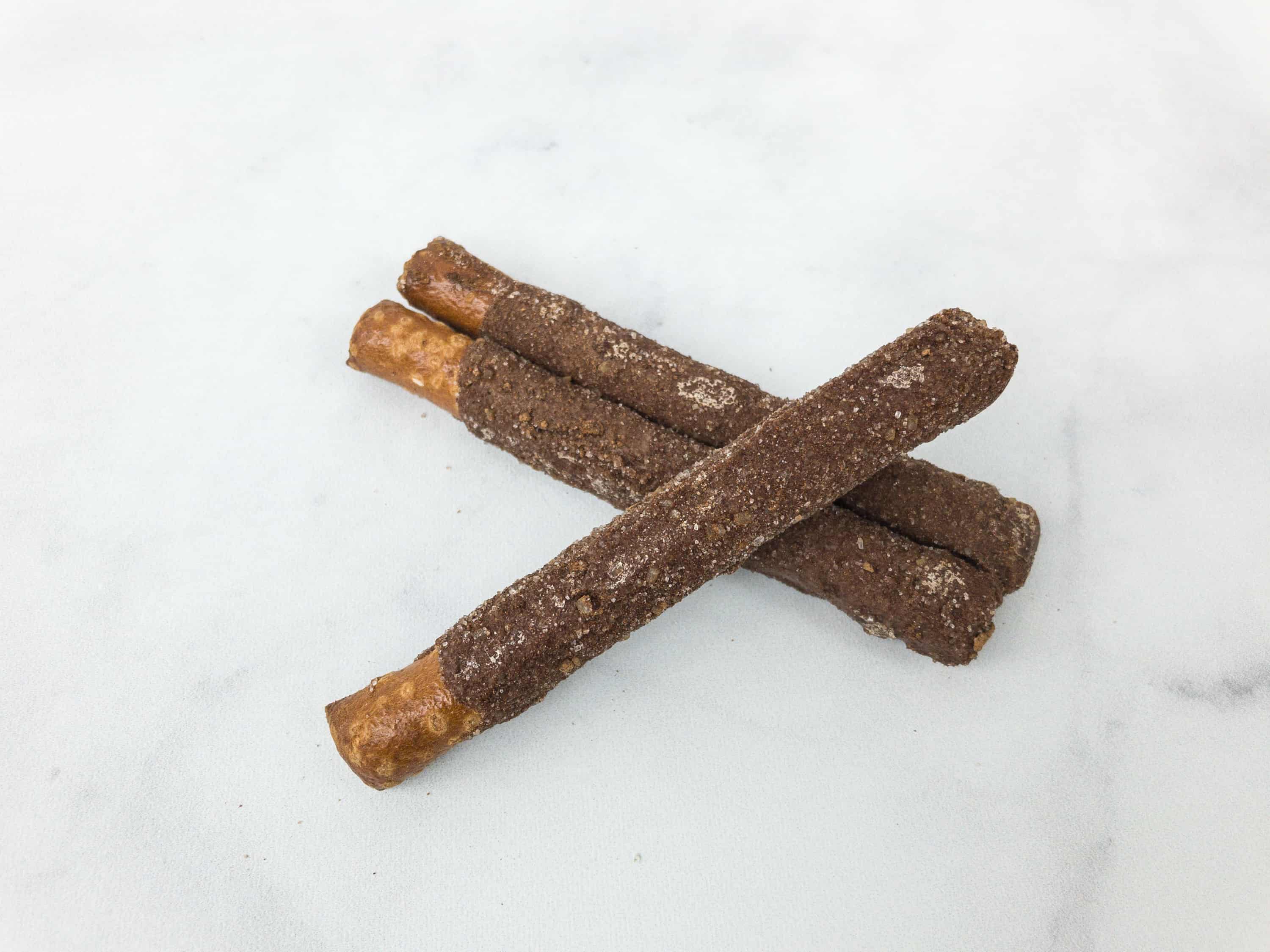 There are three pieces in the box and they're all generously covered in milk chocolate and then dusted with cinnamon and sugar. Delicious!
Mommy Mailbox just keeps getting better every month. The April box includes pampering items and a yummy snack, exactly what I need after a long and busy day. I also liked the beautiful earrings and the elegant pen, both in rose gold, because they made me excited to go back to the grind after my much-deserved me-time. The overall retail value is $87.48 — more than 2x the cost of the box! Great value and well-thought-out curation, in short it's a big win!
What do you think of Mommy Mailbox for this month?