The GlobeIn Artisan Box Club is a subscription that sends handcrafted products from around the world. All items are produced either by collectives that are fair trade certified or that respect and adhere to fair trade principles. All artisans and farmers whose products are distributed by GlobeIn are paid a fair wage for their products.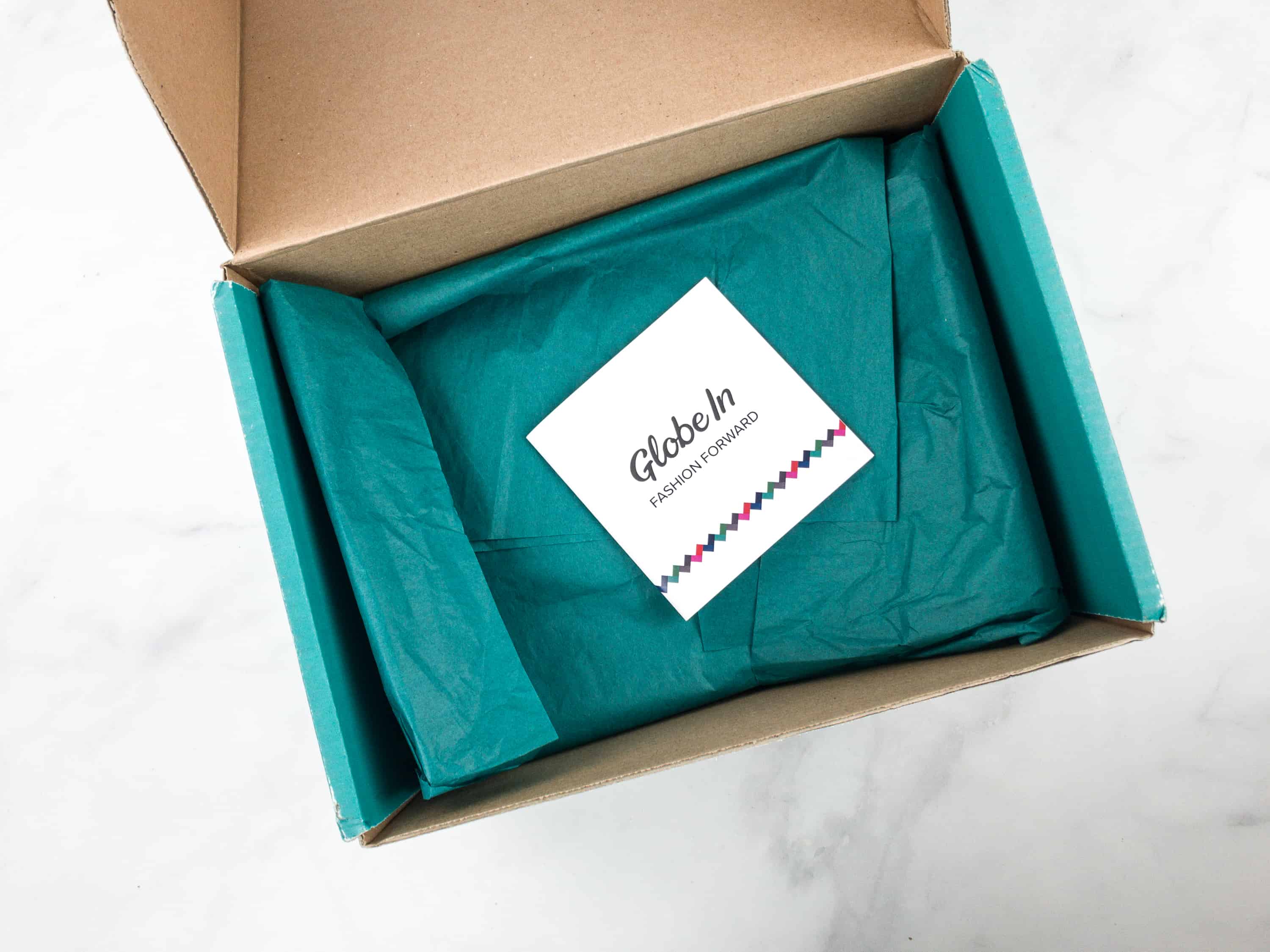 GlobeIn has revamped their product line and now offers all subscriptions to the Artisan Box Club! The previous subscriptions are now under 4 Artisan Club Box levels: Premium, Deluxe, Essential and Starter. Premium and Deluxe boxes are $33 and $25 per month, respectively, while Essential and Starter boxes are both $10 per month each.
The former "Artisan Box" ($33) is now the Premium level, and the former "GlobeIn Club" ($10) is now the Essential level.
Along with all of the lovely items in the box, the Artisan Box includes a booklet that gives details about each of the artists responsible for the items in the box.
DEAL: Get a free hand-painted mug with any new Premium GlobeIn Membership. Use coupon code FREEMUG.
The theme for this box is Fashion Forward. Artisan Box subscribers have a selection of themes from which to choose. This way, artisans will be able to meet GlobeIn's needs while also having longer, steady work as they continue to produce items for the Artisan Box.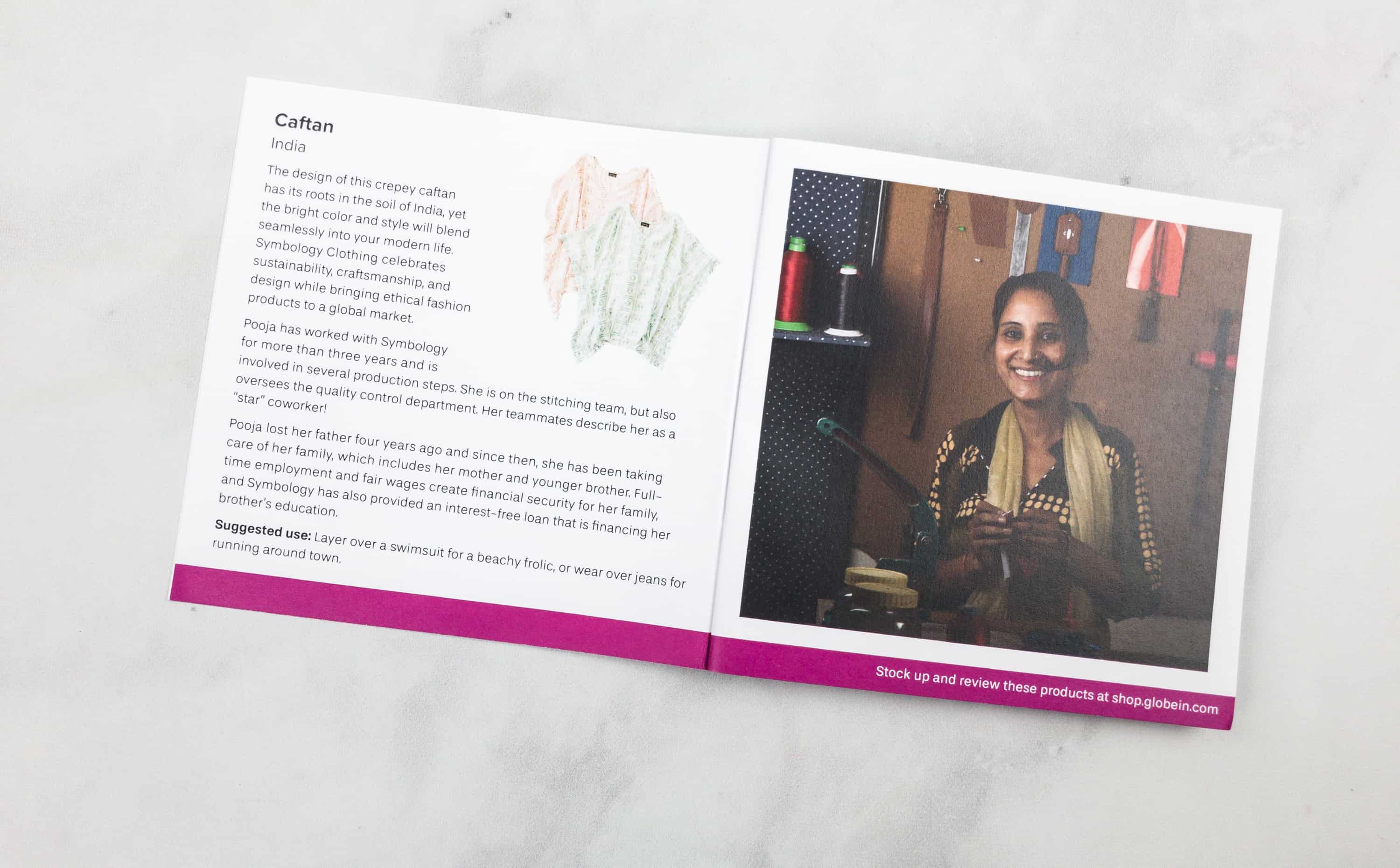 GlobeIn is committed to empowering artisans around the world, and that's why they've included the artisans' stories along with each product's description in the booklet.
They've also included candid shots or portraits of each artist in their work environment.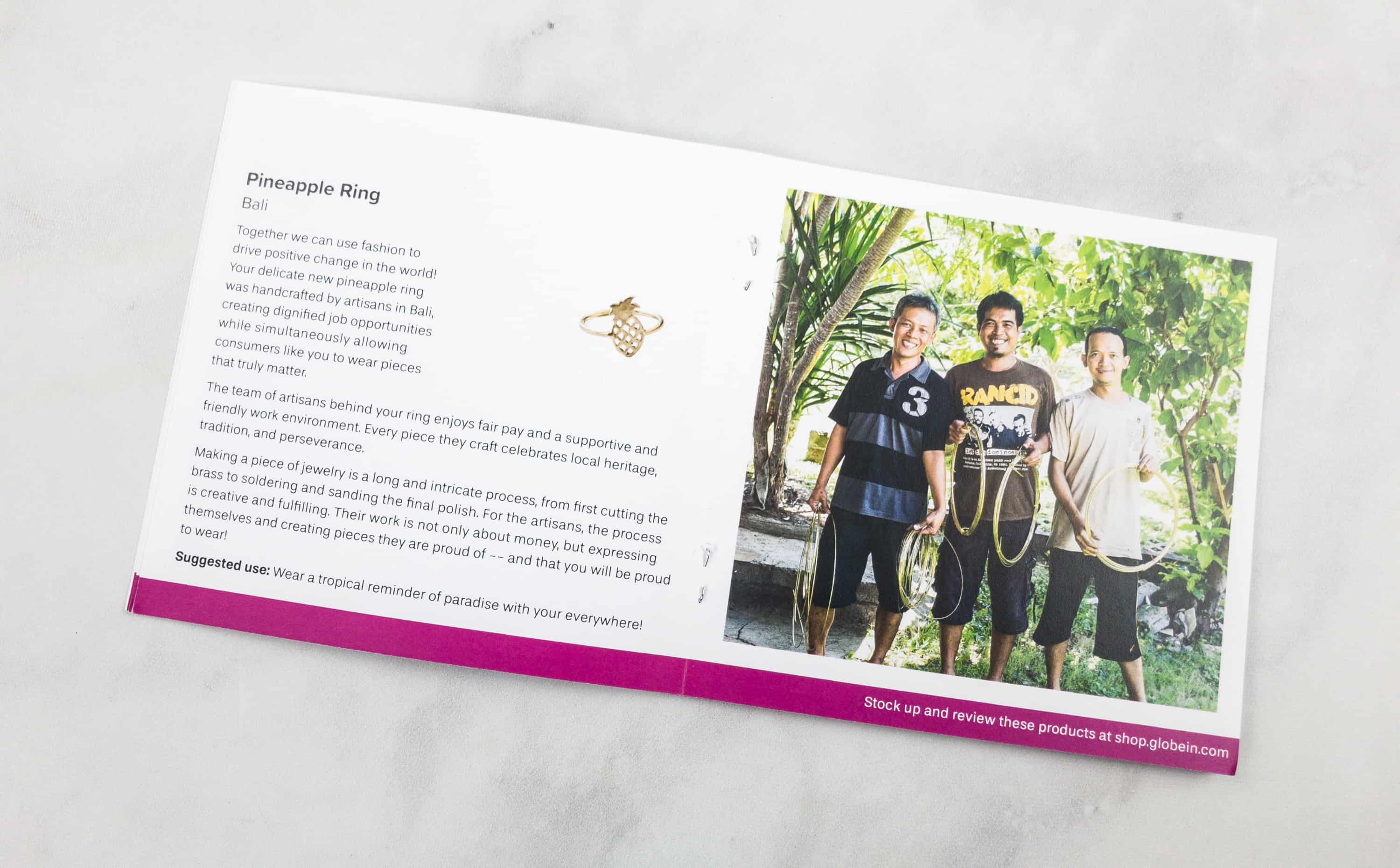 There are suggestions at the bottom of the page, which helps you maximize the use of each product.
I love reading this booklet, it's a great way to learn about the artisans and communities this subscription has helped to support.
There was also a reminder to support Remake Our World, a non-profit organization that aims to turn fashion into a force for good.
I just love how they were able to put the items together and present them an attractive way!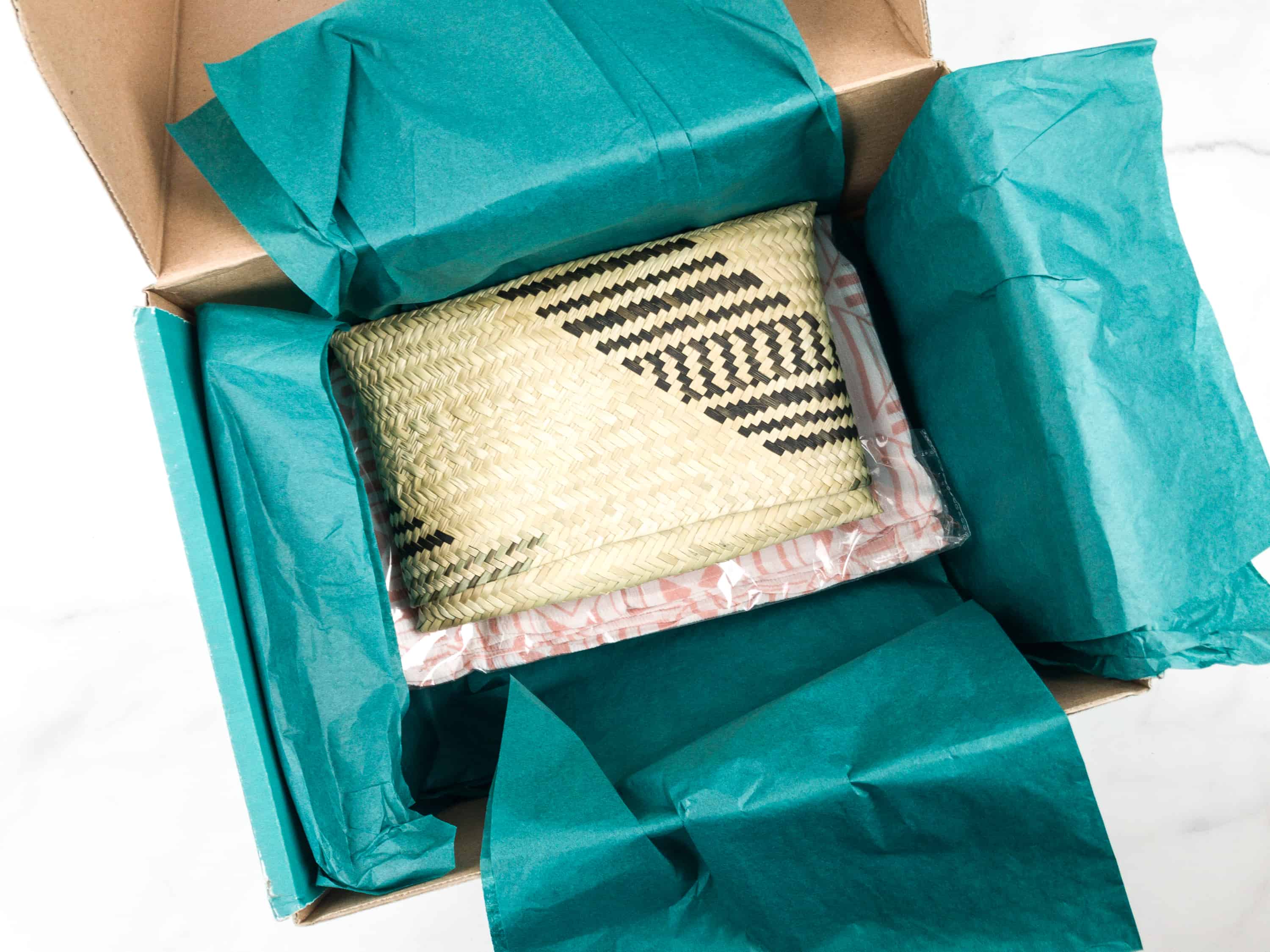 All items were carefully packaged in the box.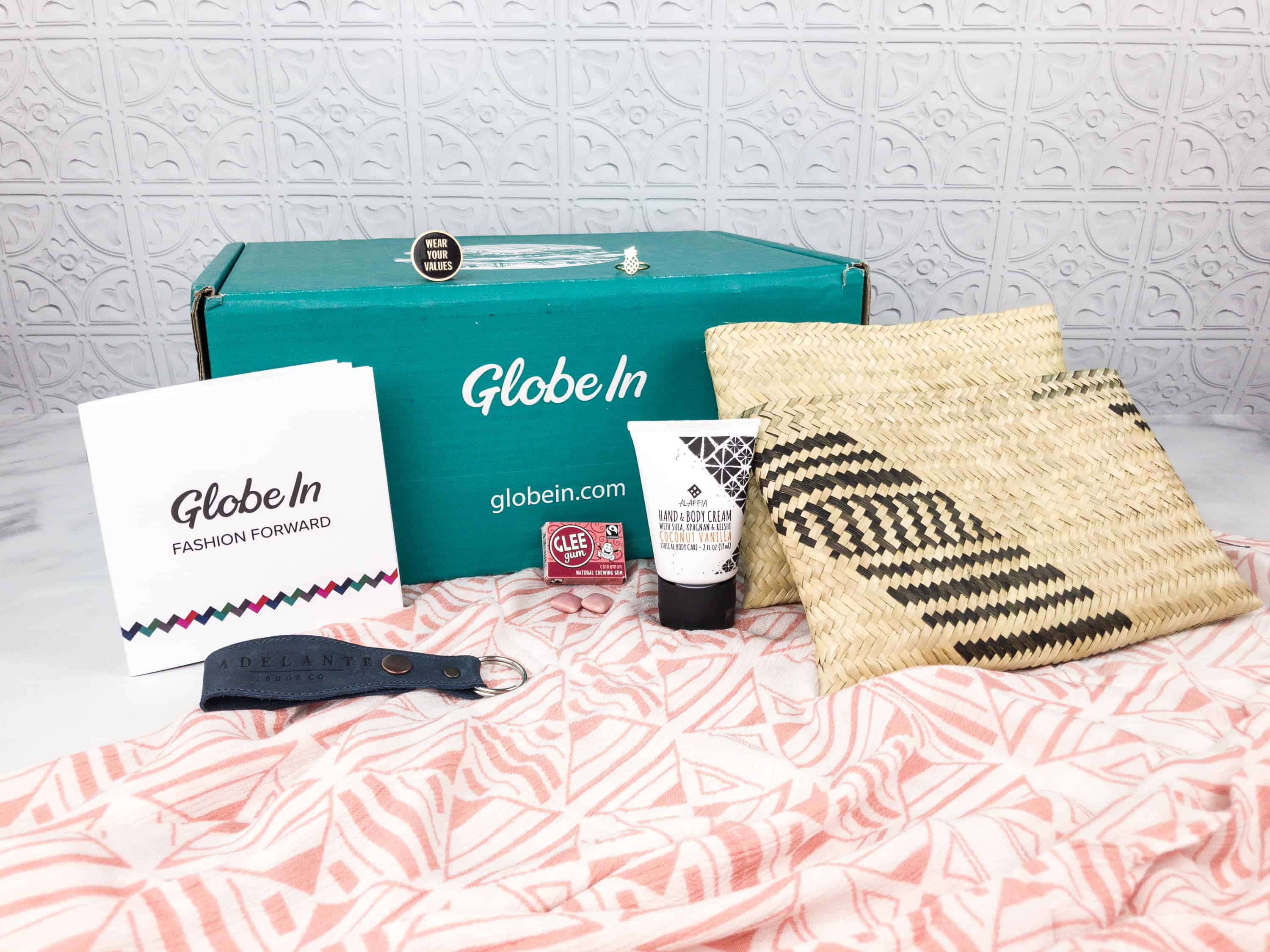 Everything in the FASHION FORWARD box!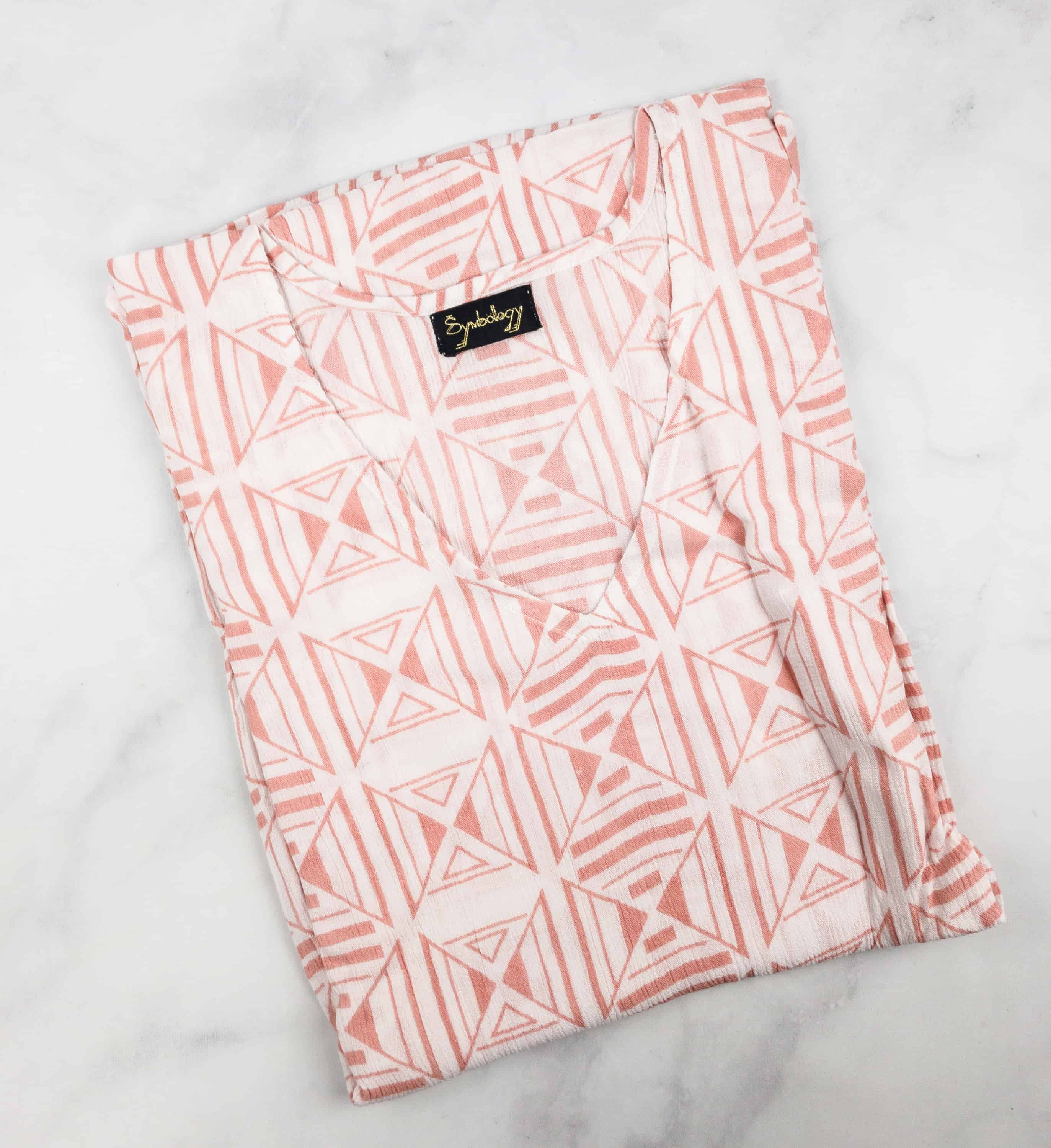 Caftan – India ($50) A peach-colored caftan printed in India with a pretty geometric design, perfect as a cover-up when you are out at the beach or you want to wear something light and airy.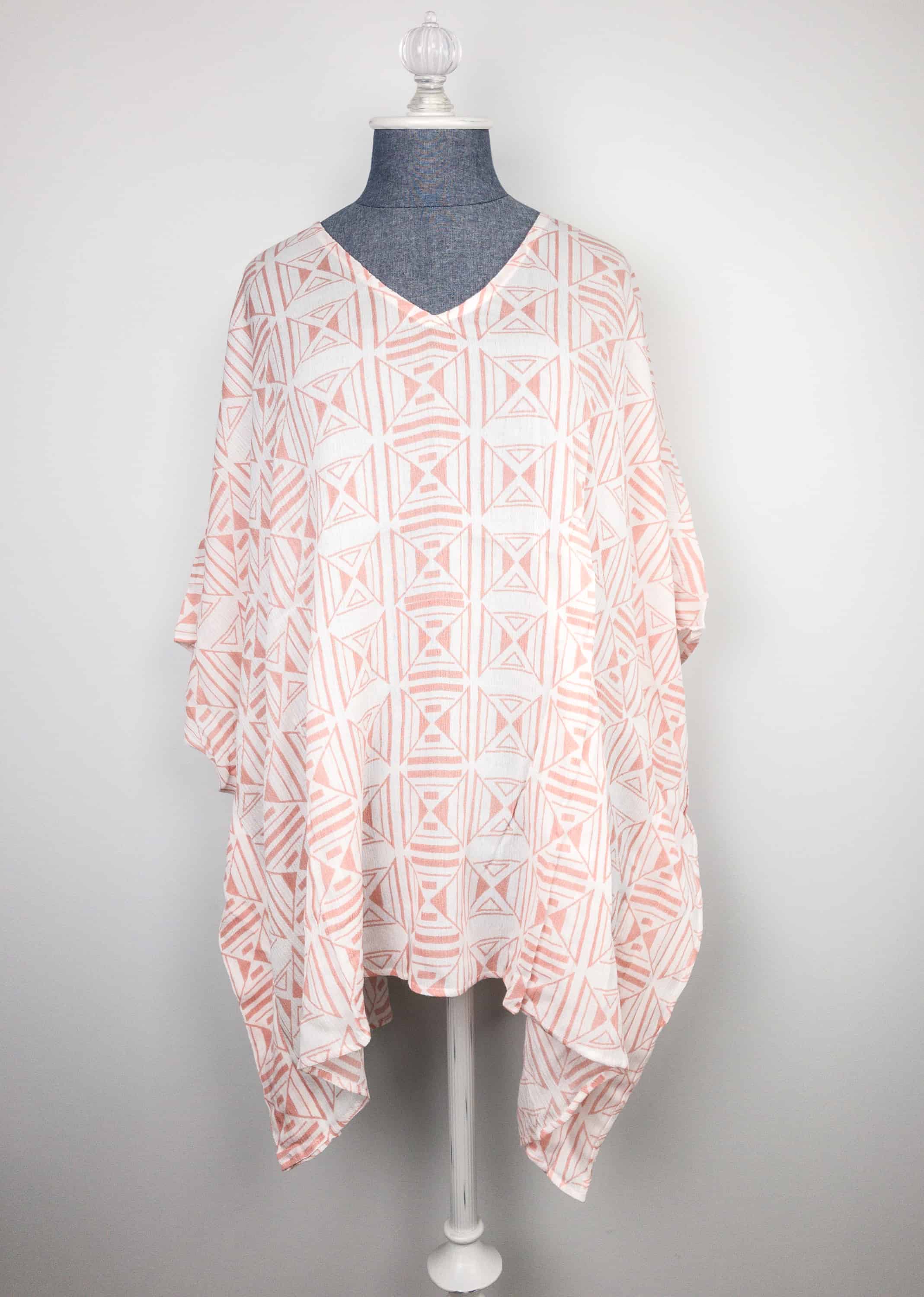 It's a very comfortable breezy design and hides any lumps or bumps! There is also a mint colored variation – both are too cute!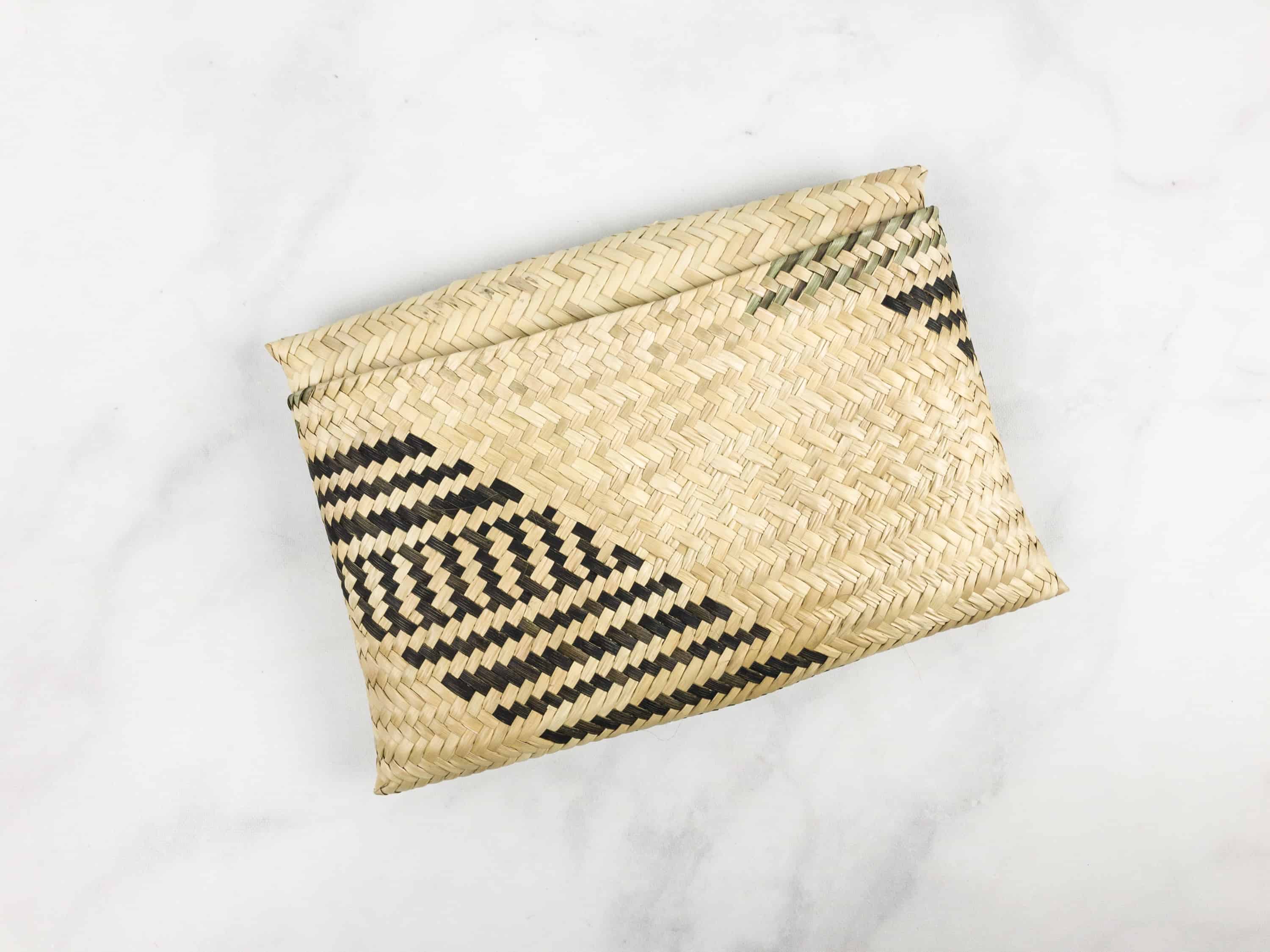 Palm Leaf Clutch – Mexico ($20) This unique clutch was handwoven from dried palm leaves which were carefully processed to become sturdy and strong. It's the bag version of the usual palm leaf baskets we receive from GlobeIn!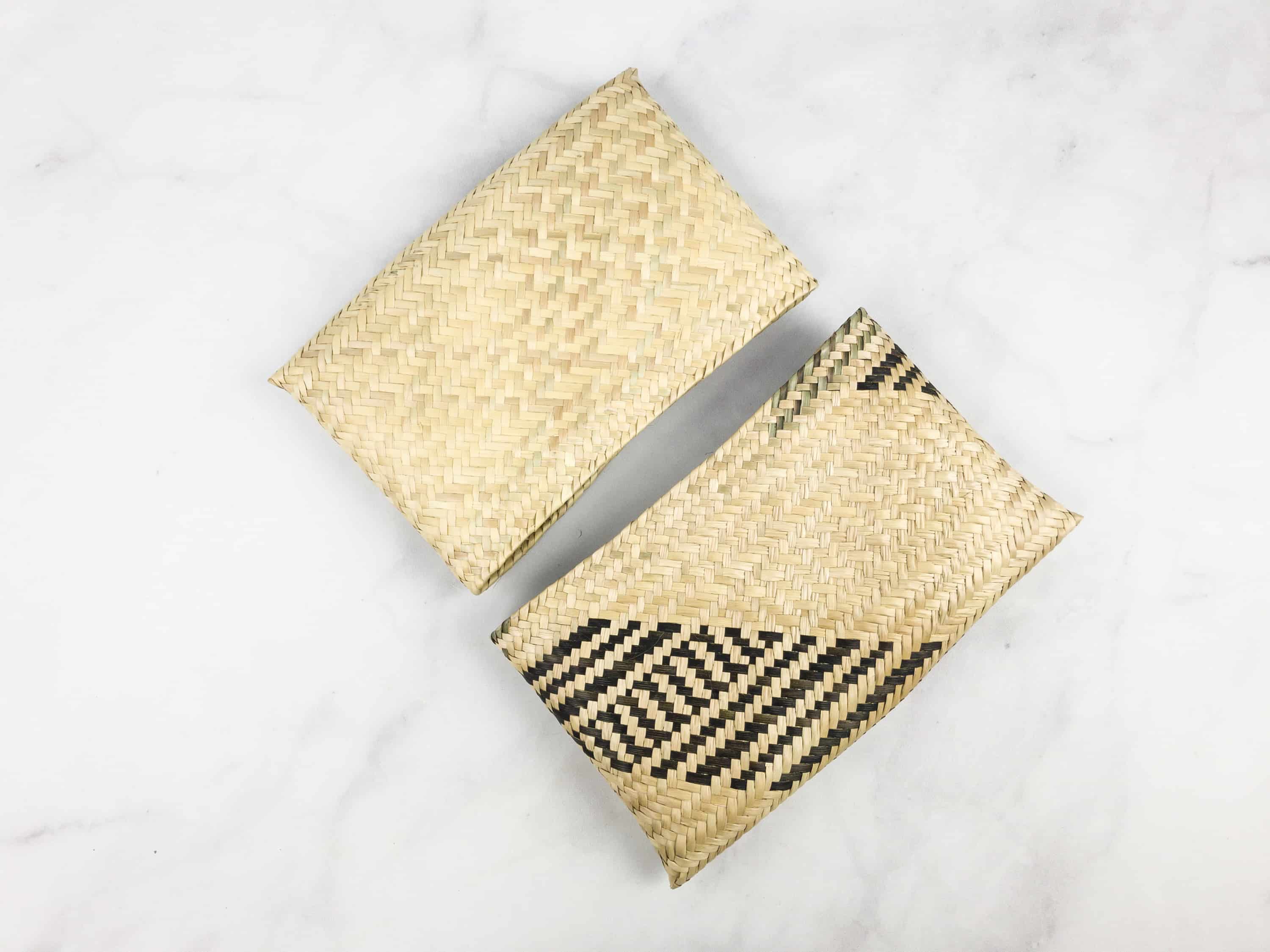 It opens in the middle, so it's quite unique!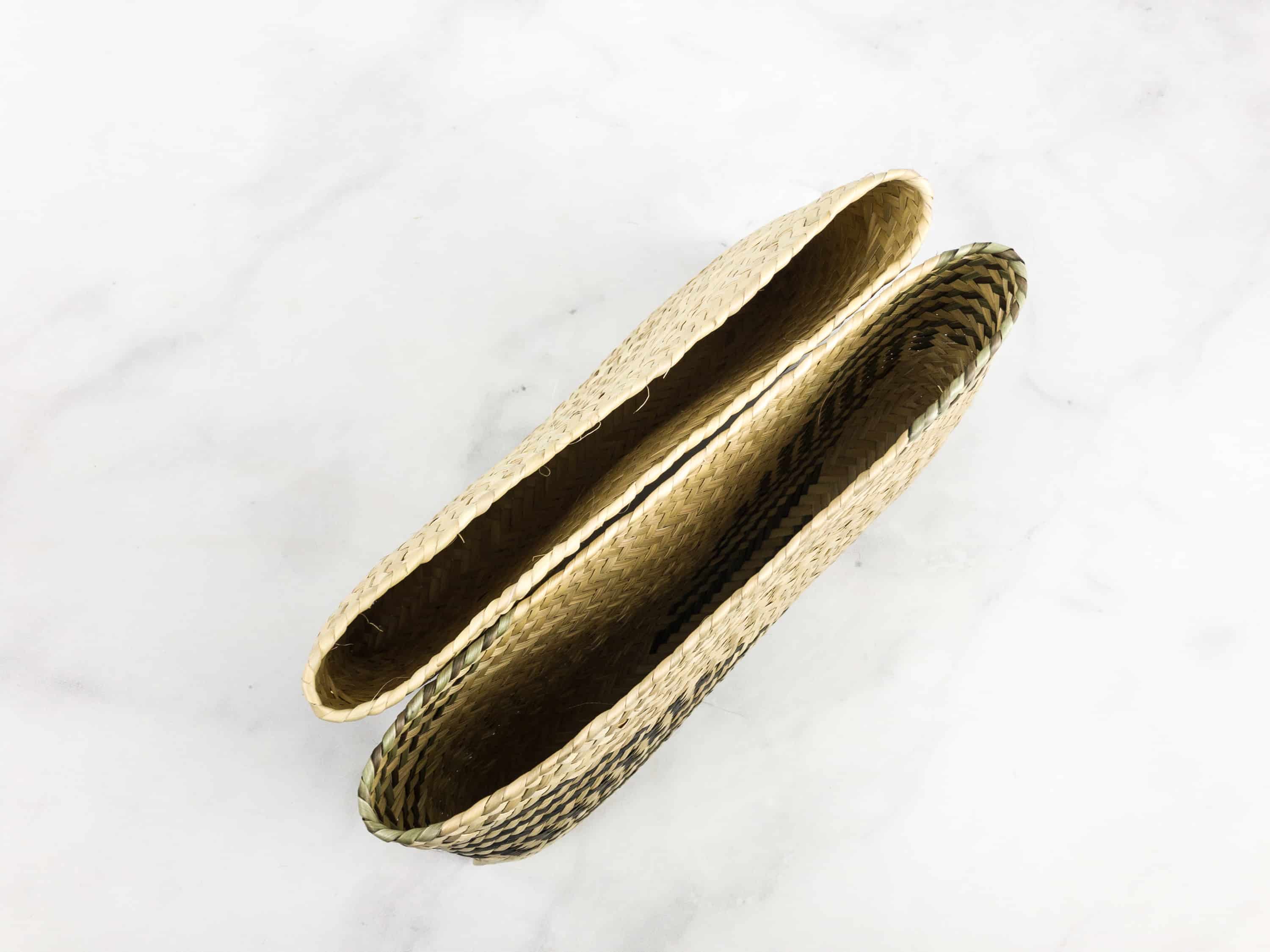 It has plenty of space inside where you can place your belongings. I can already imagine myself bringing this to the beach.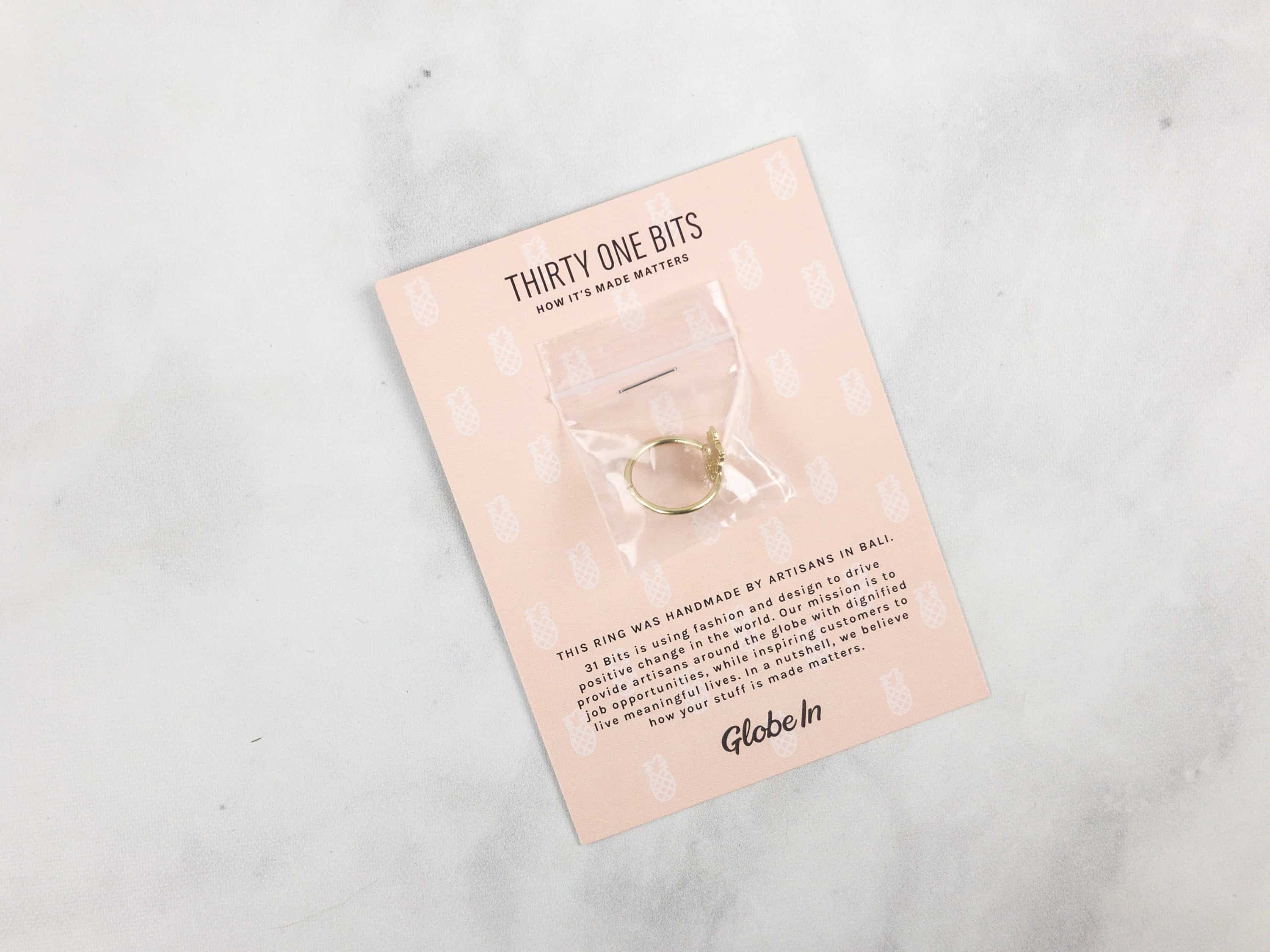 Pineapple Ring – Bali ($25) Handcrafted by artisans in Bali, this gold colored pineapple ring is a cute accessory not just for summer but for the whole year round.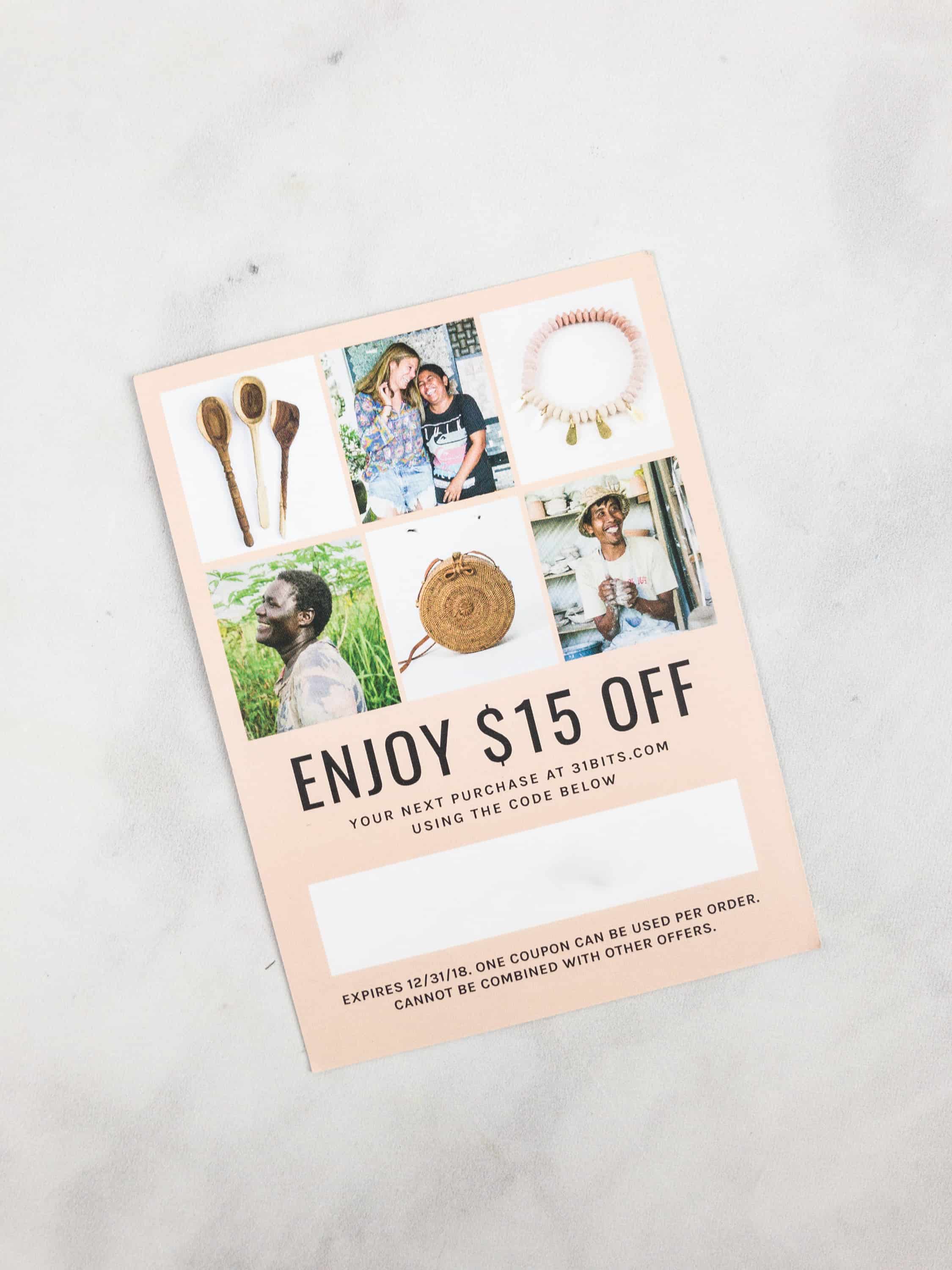 It comes with a coupon code that gives you a 15% discount on your next purchase at 31bits.com.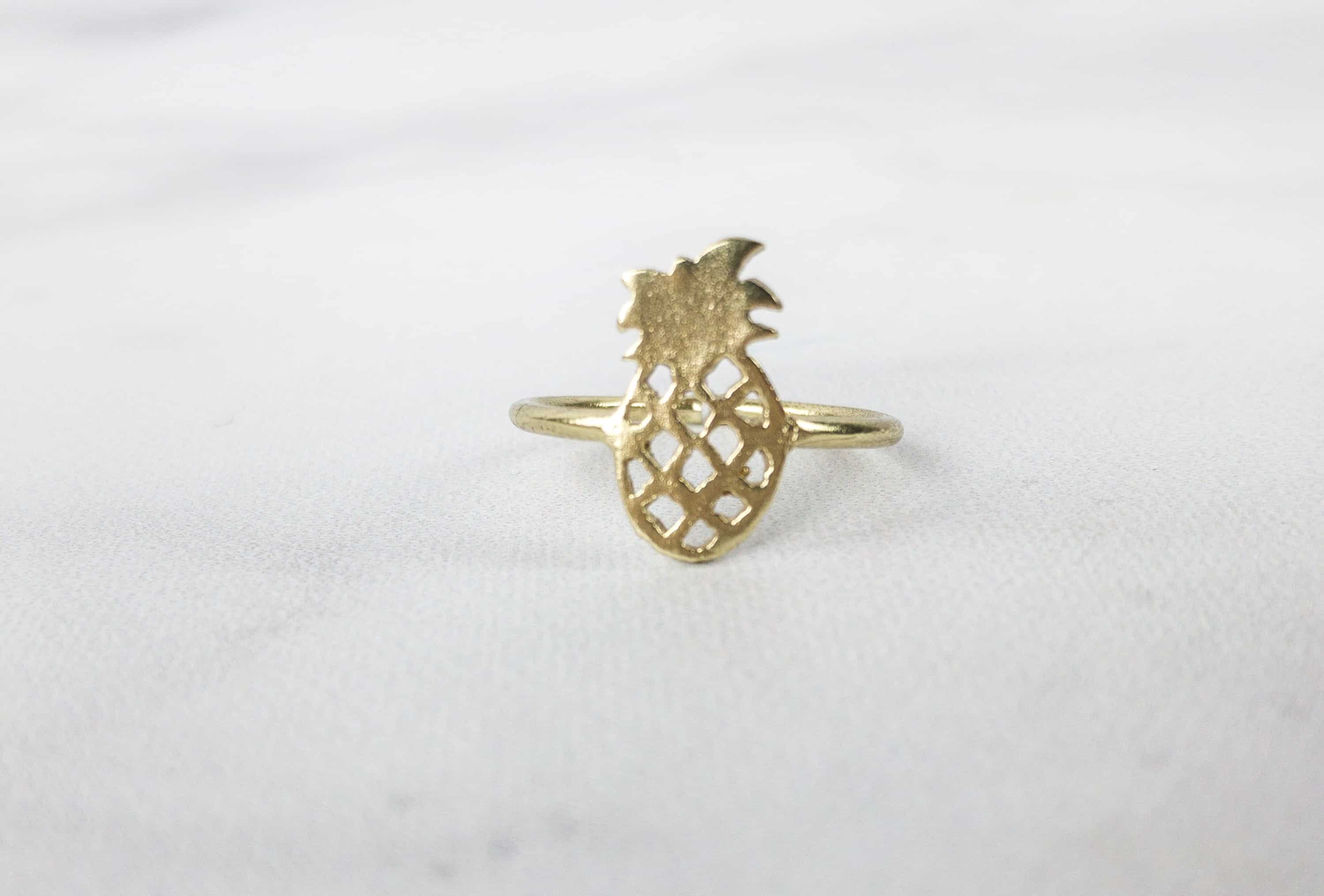 It's so delicate, which is a result of a long and intricate process involving cutting the brass, soldering, sanding, and polishing.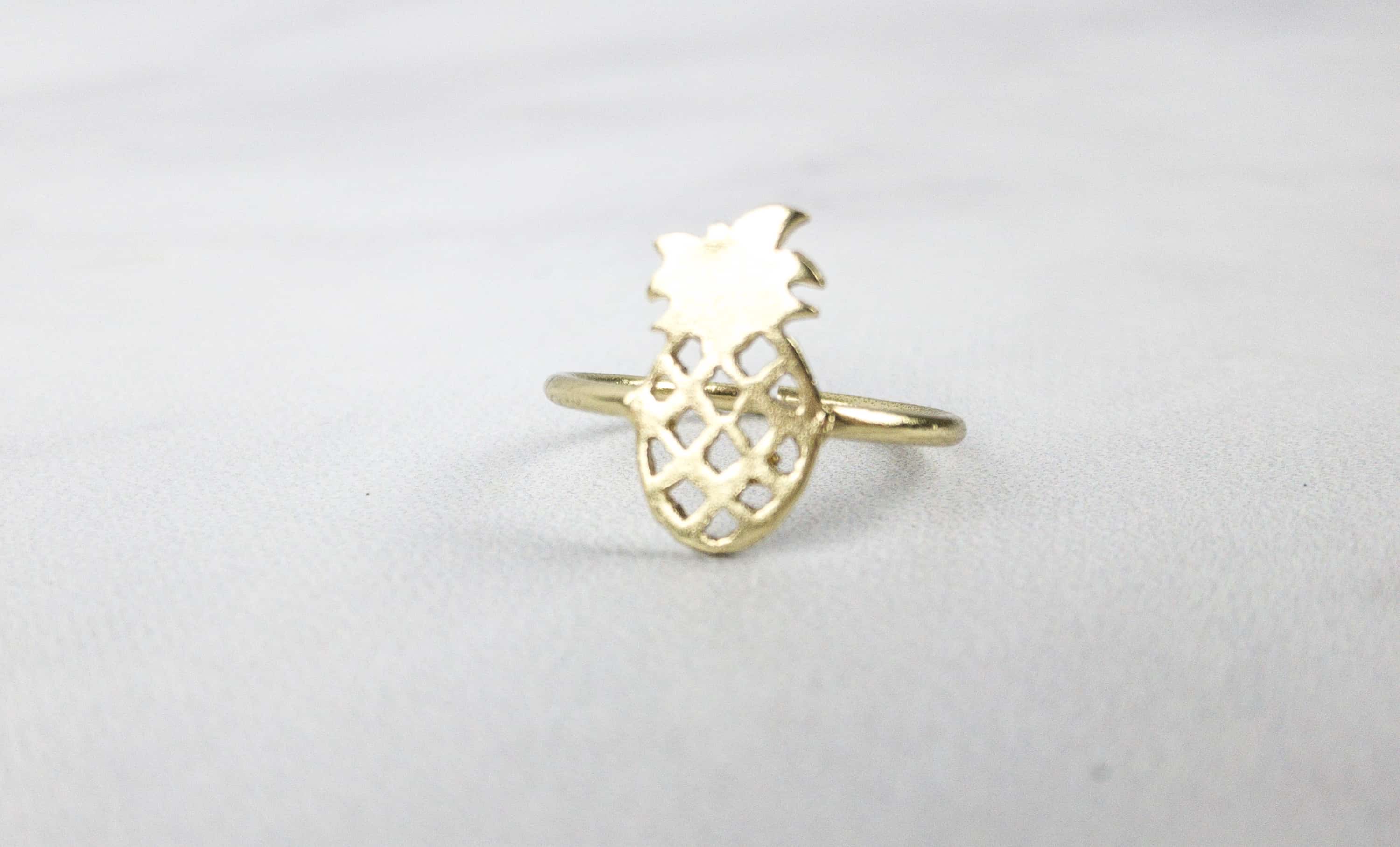 It's so shiny!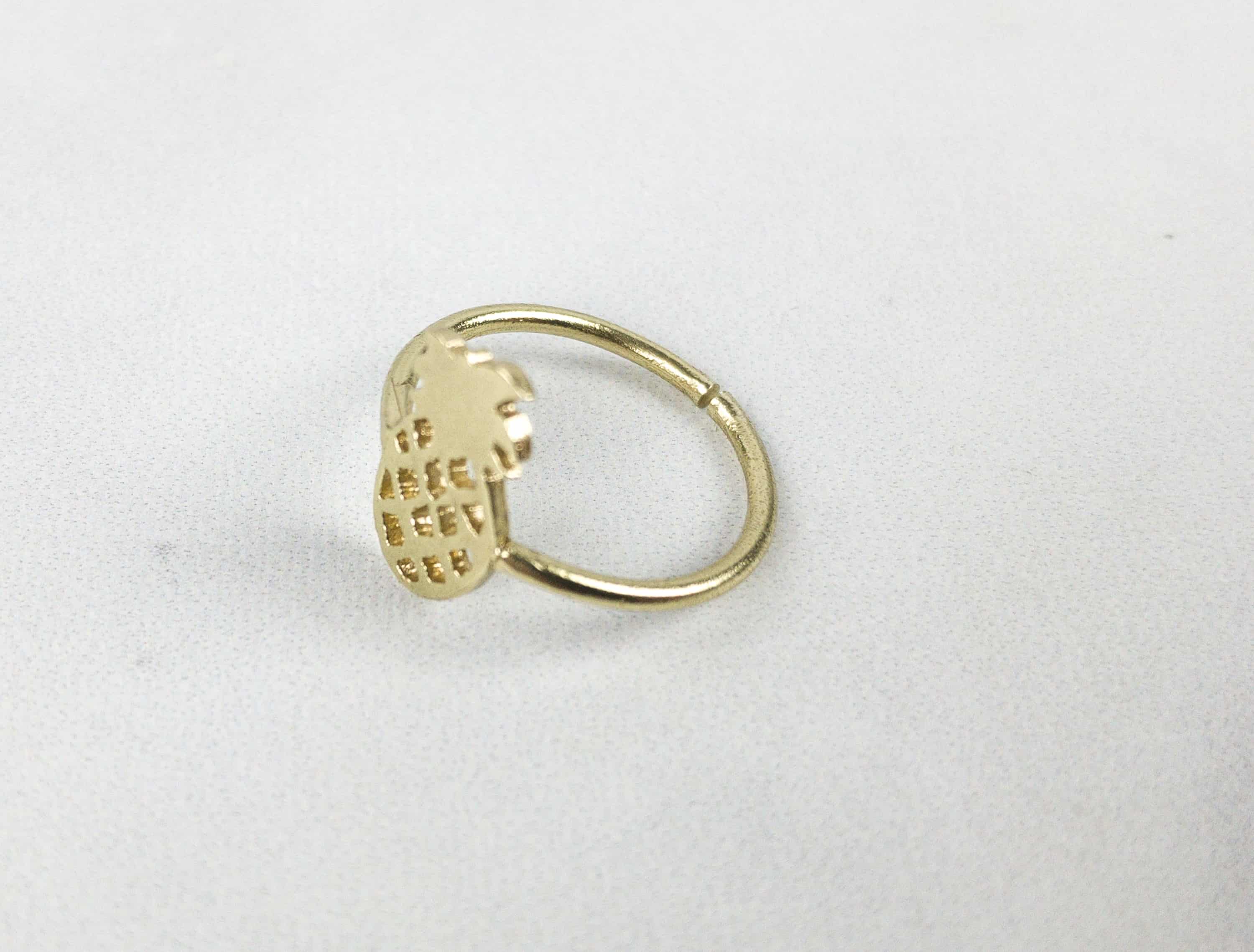 Even looking at this angle, you can see how beautifully-crafted the ring is. It's also adjustable – perfect for any pineapple lover (which is everyone, right? ???)!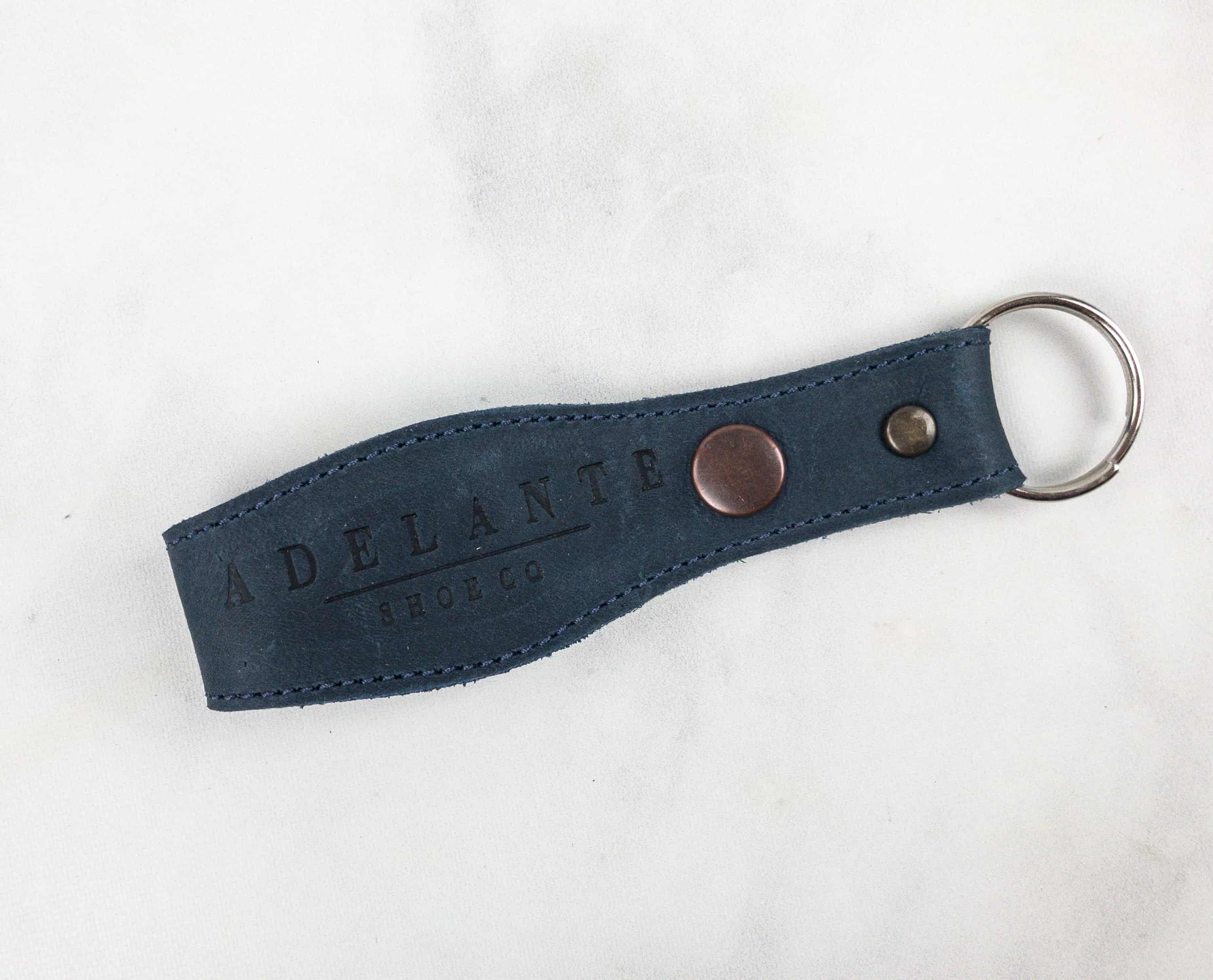 Adelante Shoe Company Keyfob. Storing your keys in one place is easier with this keyfob. It's stylish and made from high-quality materials.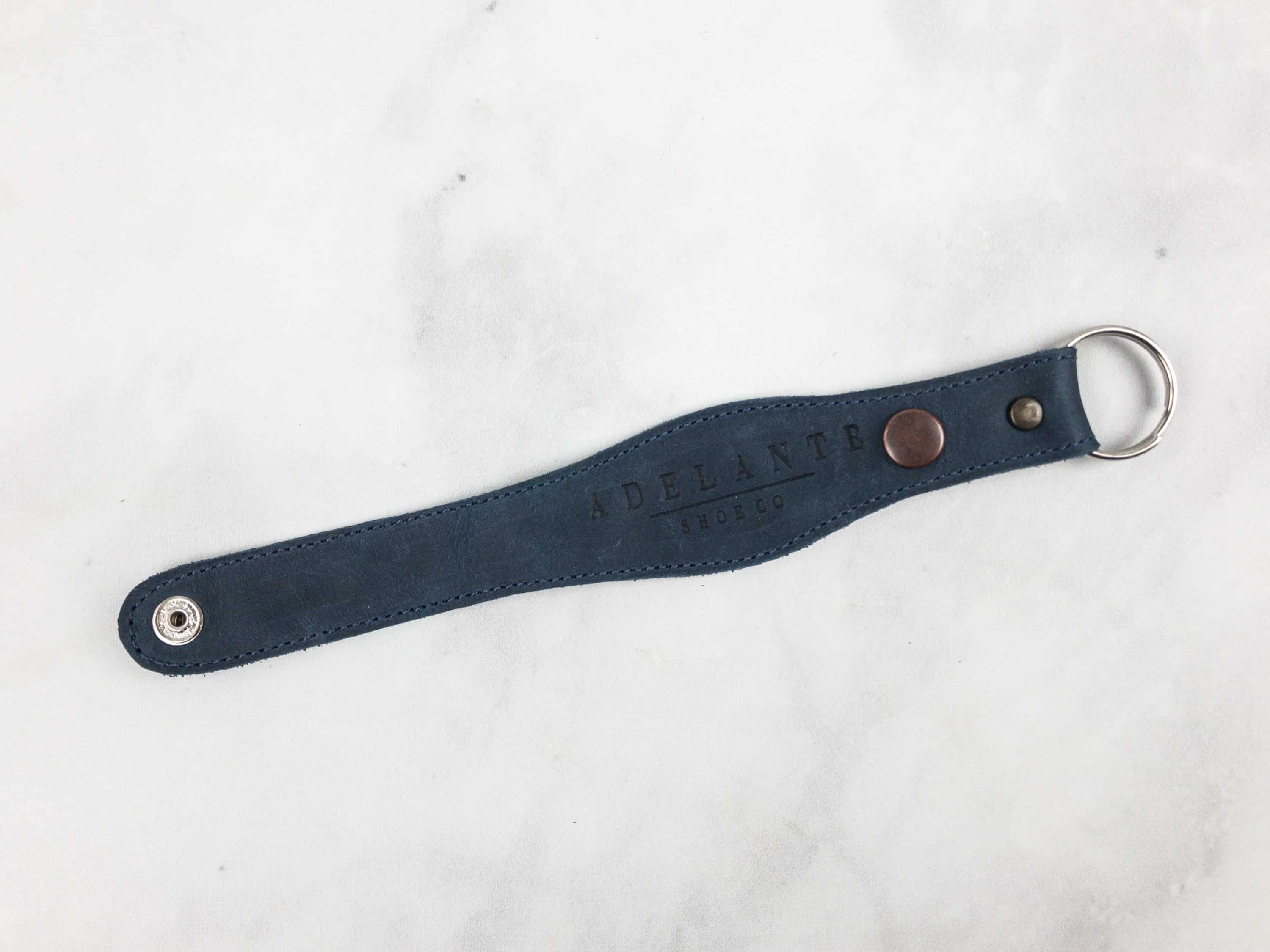 It's lightweight and easy to carry around too. You can even attach it to your bag for easier access. The leather is a remnant from Adelante's shoe-making process – they connect craftsmen to consumers and handmake personalized pairs in Guatemala, reducing poverty and increasing development!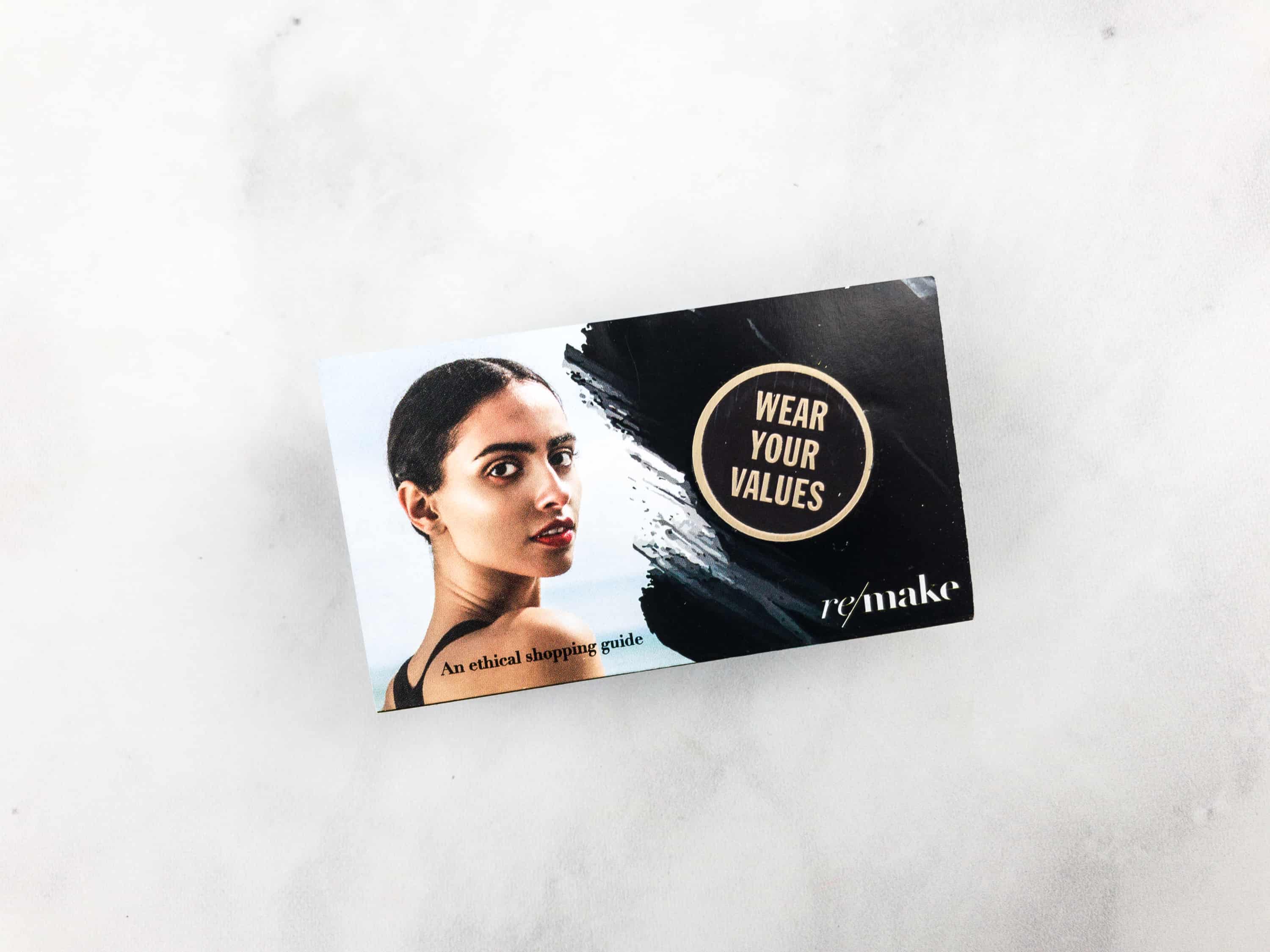 Wear Your Values Pin from Remake. This pin can be worn to show your support to those behind the scenes in the fashion industry and the slow fashion movement.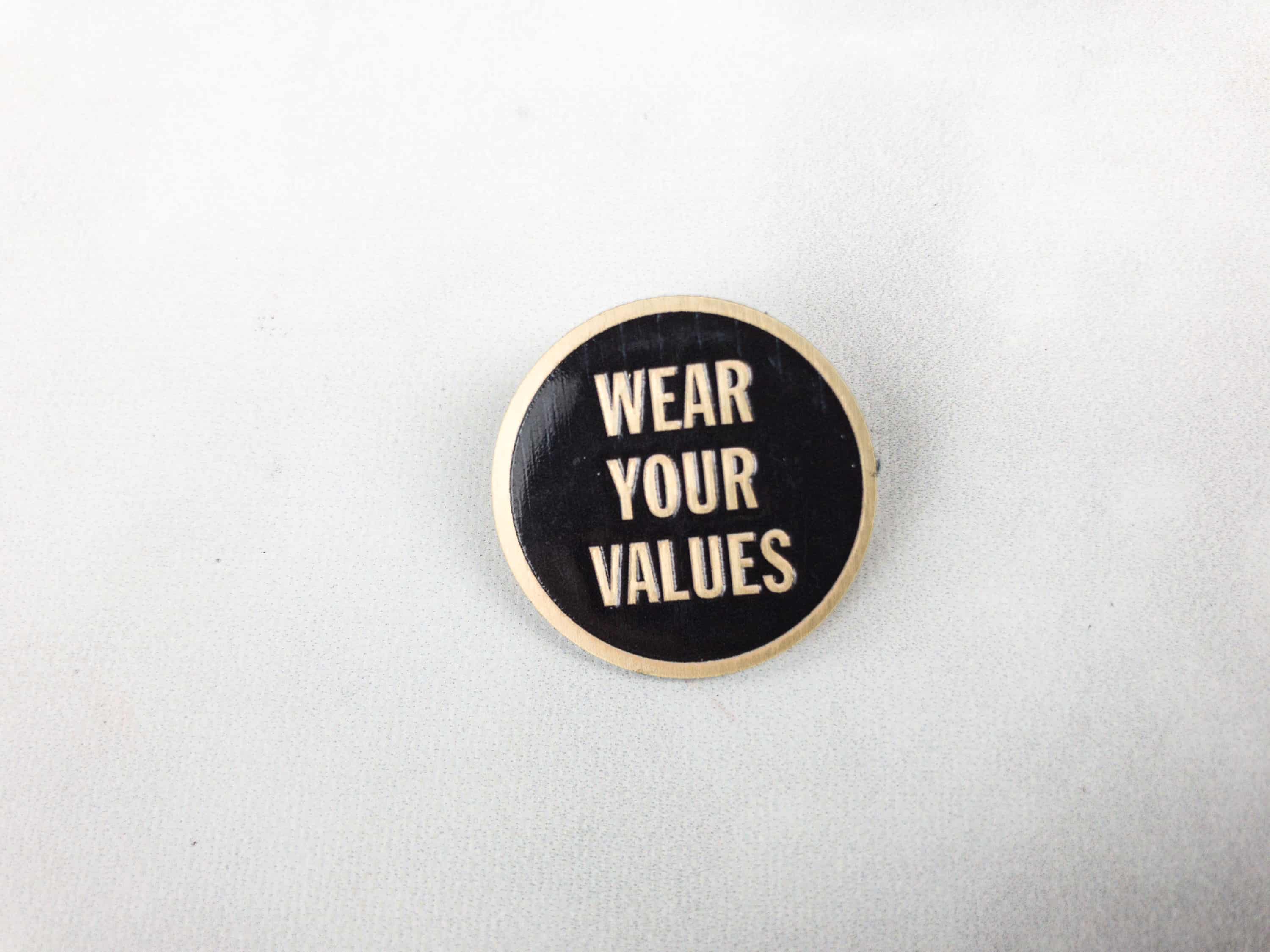 Wear your values!
Wallet Guide to Ethical Fashion from Remake. I got a better understanding of the ethical side of fashion with Remake's Wallet Guide. It also tells you how to join the revolution of creating awareness of the other side of the fashion world.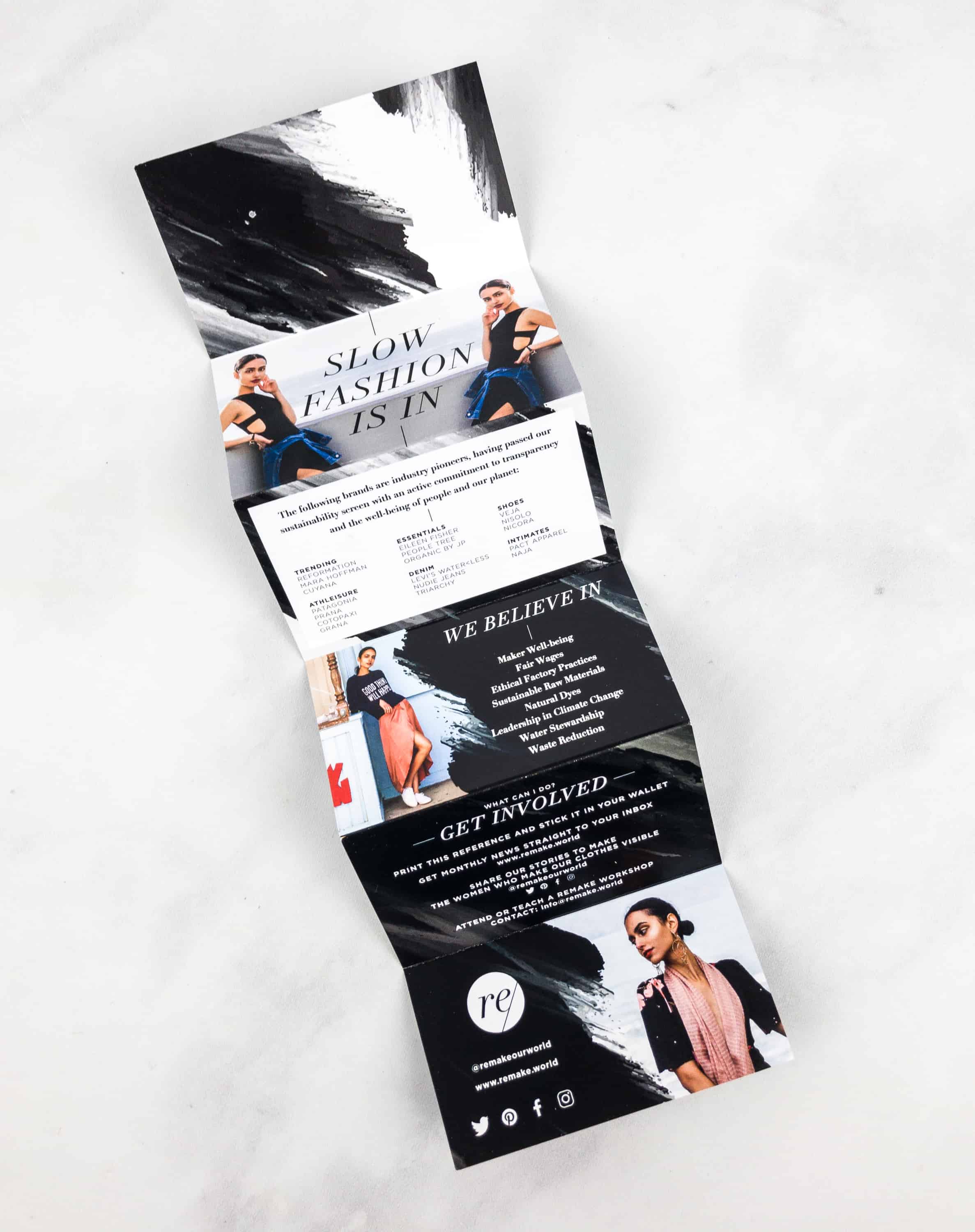 Inside this booklet, you'll see the fashion brands who joined the "Remake" movement, what principles the founders believe in, how others can get involved and some information how they can be reached.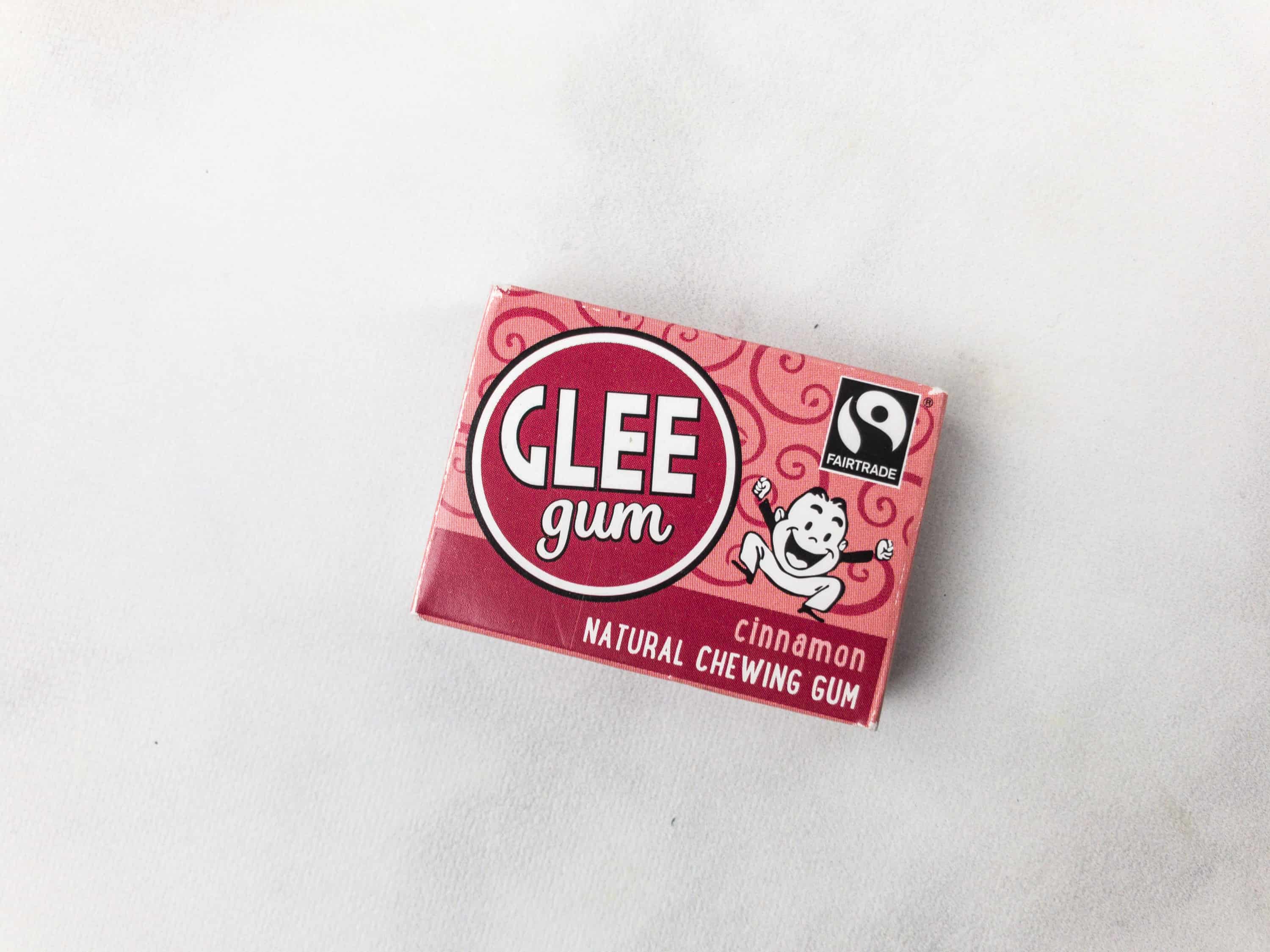 Glee Gum – United States. Each pack contains two pieces of cinnamon-flavored natural gum.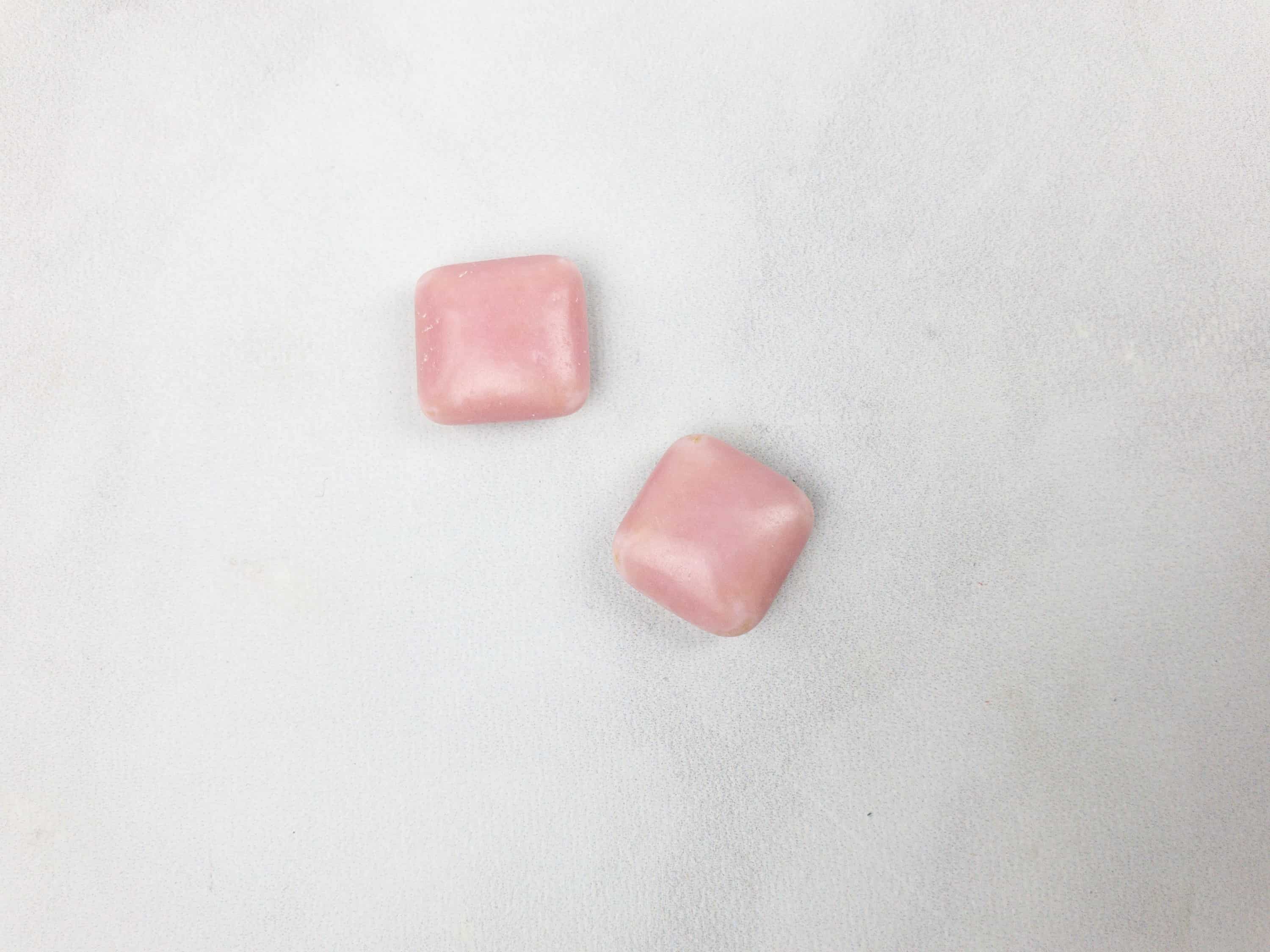 It freshens my breath, so it's nice to have this stashed in my pocket or purse.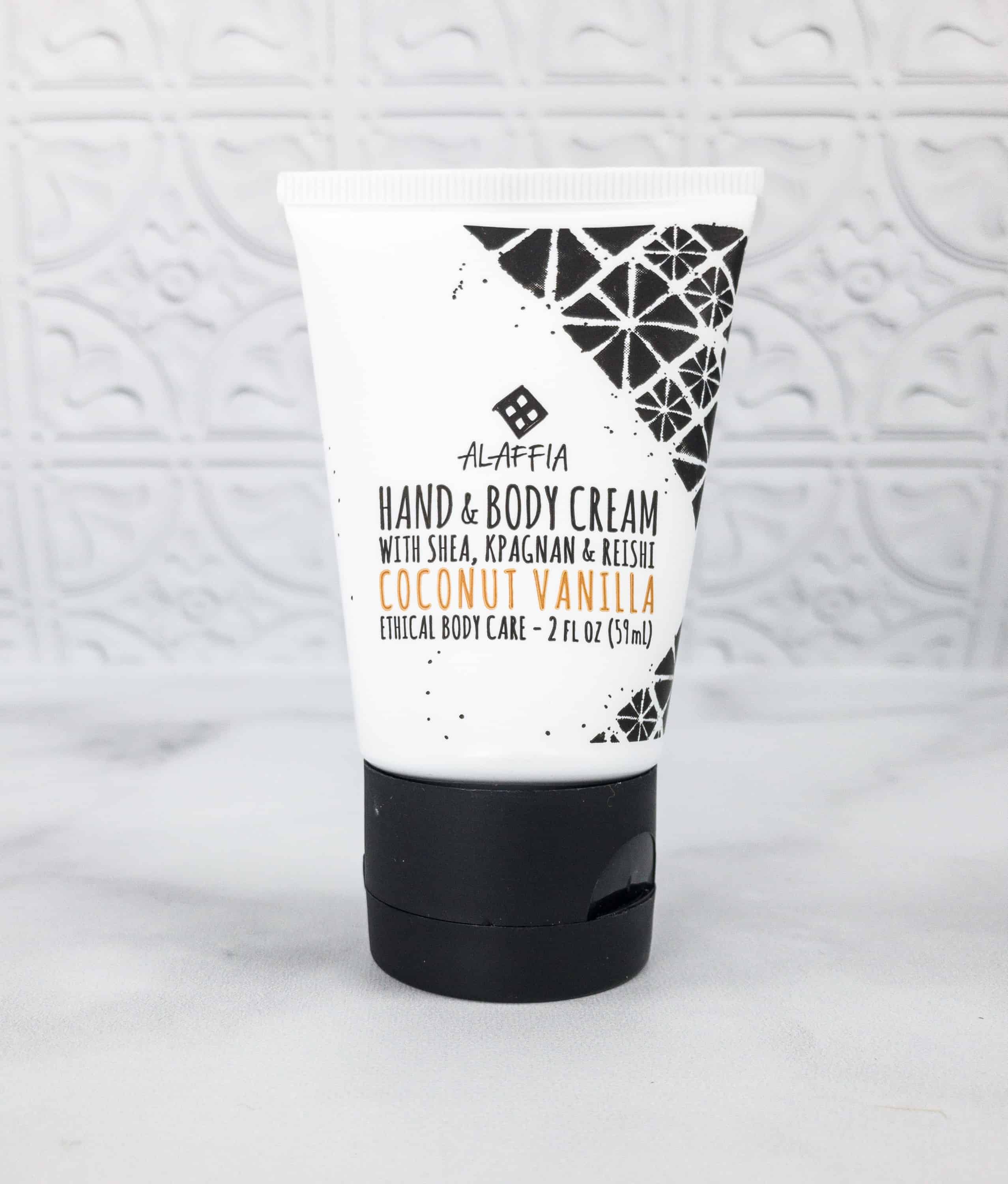 Alaffia Coconut Hand & Body Cream – Togo ($3). Formulated without any toxic ingredients, this hand and body cream is the perfect way to moisturize even when you're on the go. It's lightweight, plus the coconut scent is not overpowering. What I like the most about it besides the yummy scent is that it celebrates sustainable development and helps preserve the traditional skills of local workers. Plus I see that Alaffia got a fresh branding makeover!
GlobeIn is always packed with unique artisan pieces from all over the world. The theme for this month's box is just so on point! It's all about fashion, but never loses focus on giving back to the artists involved. Everything's useful and high-quality, so it's really worth it! Plus what a relief this summery box is to just dream about warmer days ahead! It's coming – be ready!
Do you subscribe to GlobeIn Artisan Box Club? What has your favorite theme been?

Visit Globe In Artisan Box Club to subscribe or find out more!