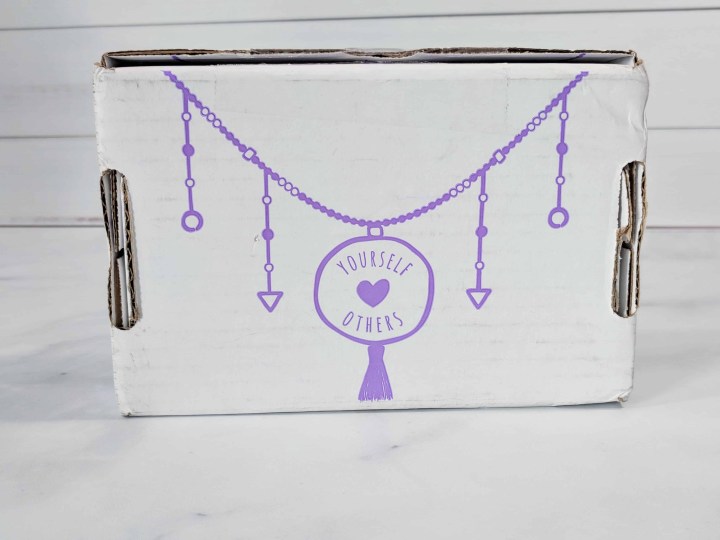 Yogi Surprise, in addition to its regular monthly lifestyle box, has a jewelry+treat only subscription box. Every month you'll get 2 handmade yoga-inspired jewelry pieces and 1 superfood or organic chocolate treat. Yogi Surprise Jewelry is fair trade, sustainably harvested, nickel-free, lead-free and cadmium-free, made in Bali, Indonesia, and 10% of all proceeds are given to further education for the Balinese families who hand-make the jewelry pieces.
DEAL: Get 25% off your first box! Use coupon code HELLO25.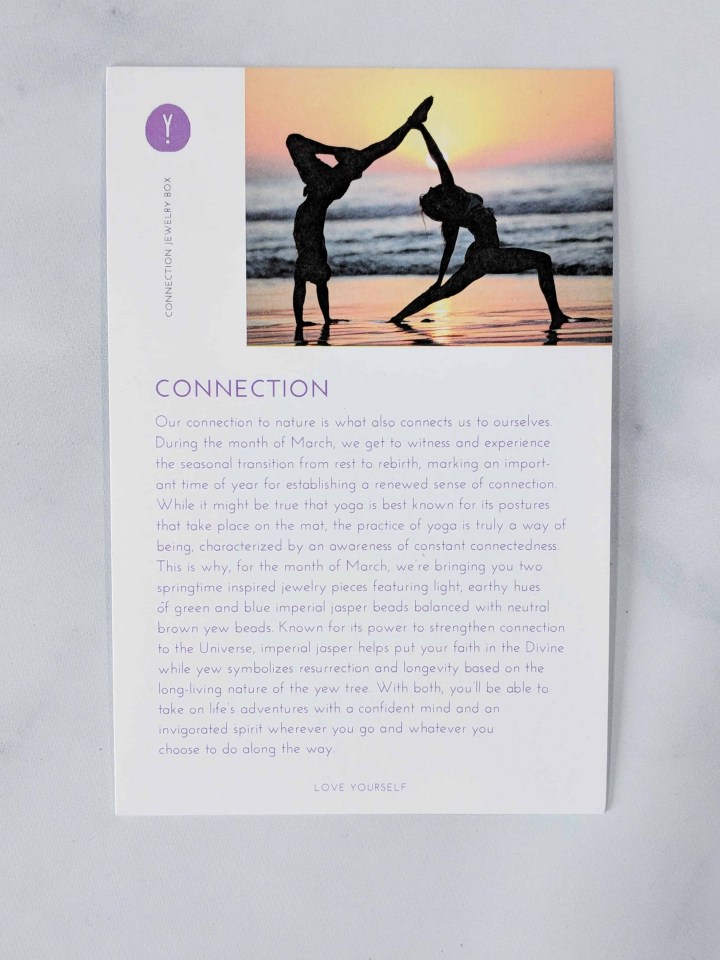 This month's theme is Connection. It's about connecting with nature as Spring is right around the corner, but also to ourselves.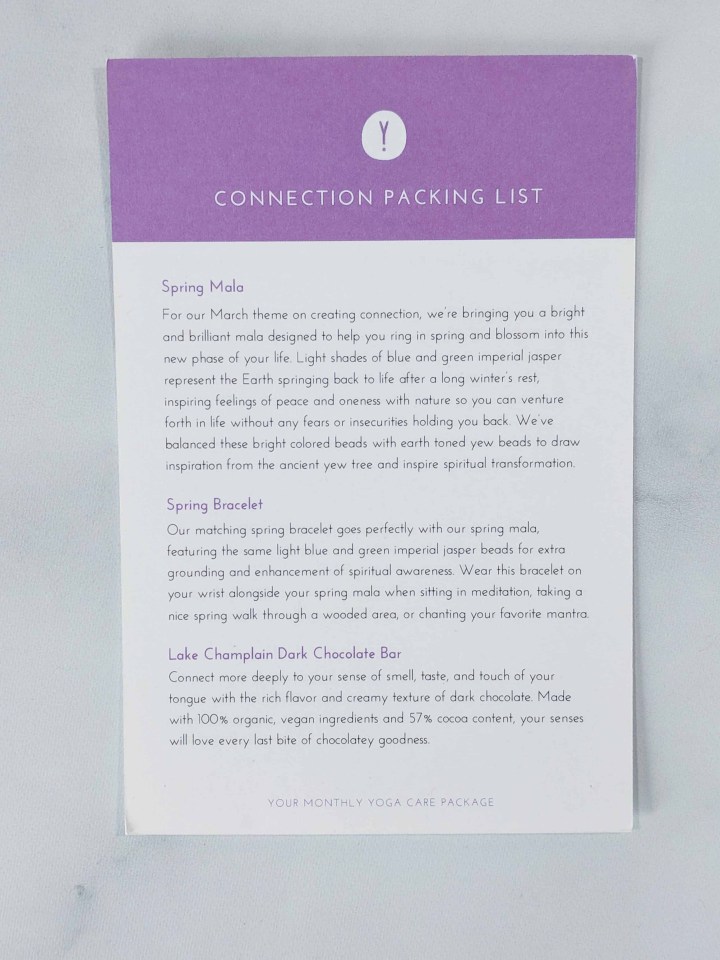 At the back of the card, there's a list of the items.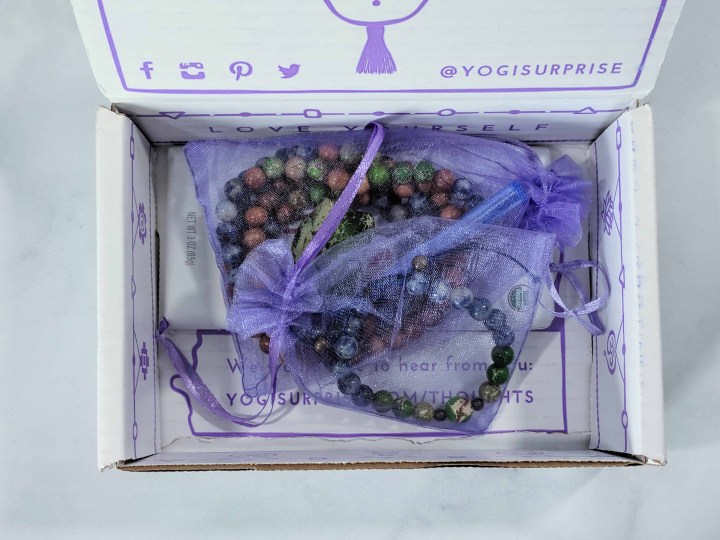 All the items in the box. The jewelry comes in little organza drawstring bags.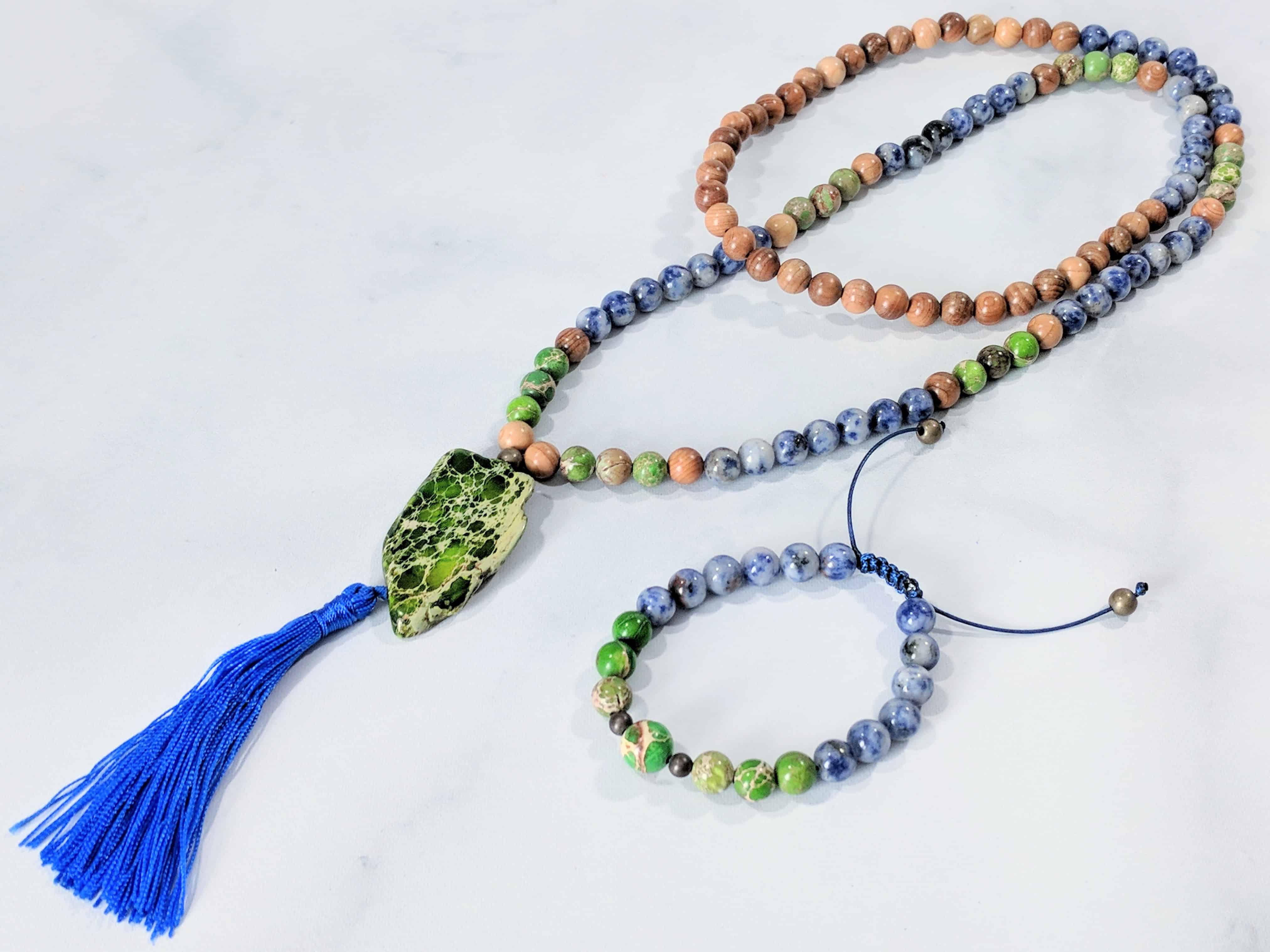 What a lovely set this month!
Spring Mala. Blue and green, this is a perfect combo for spring!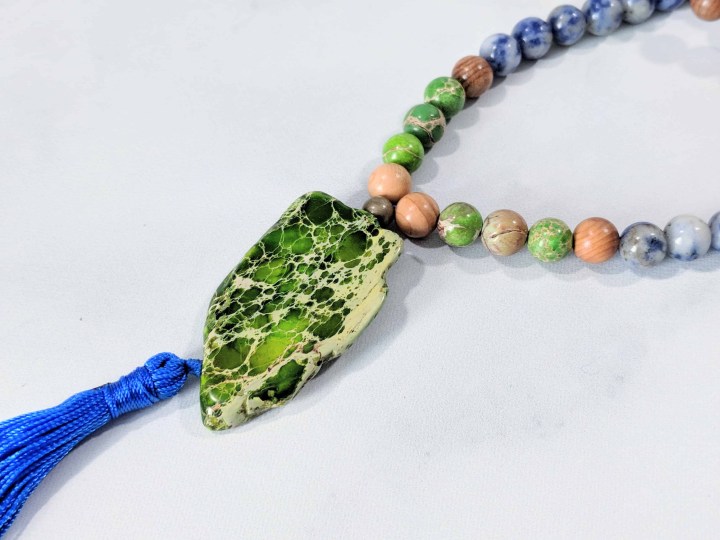 This mala is made with blue and green imperial jasper with an amazing piece of green imperial jasper as the guru bead! Both colors represent the Earth springing back to life after a long and painful winter!
There's also Yew wood beads to balances all the lovely colors.
Spring Bracelet. I love this bracelet! It's adjustable and features more of the lovely green and blue imperial jasper!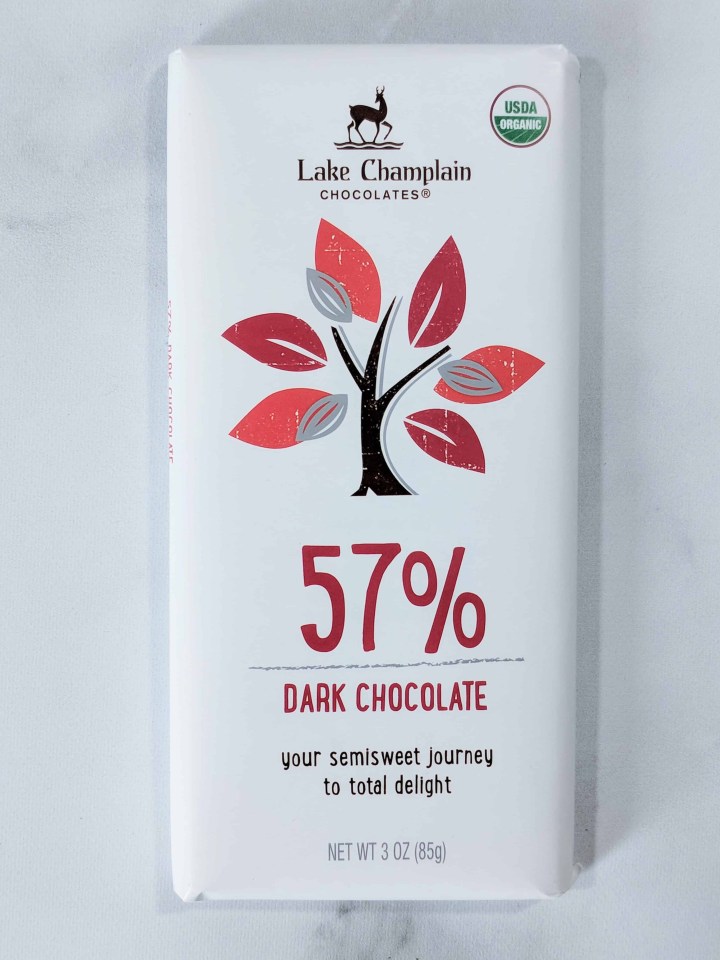 Lake Champlain Dark Chocolate Bar. This vegan chocolate bar is tasty, creamy, and with a very nice rich flavor.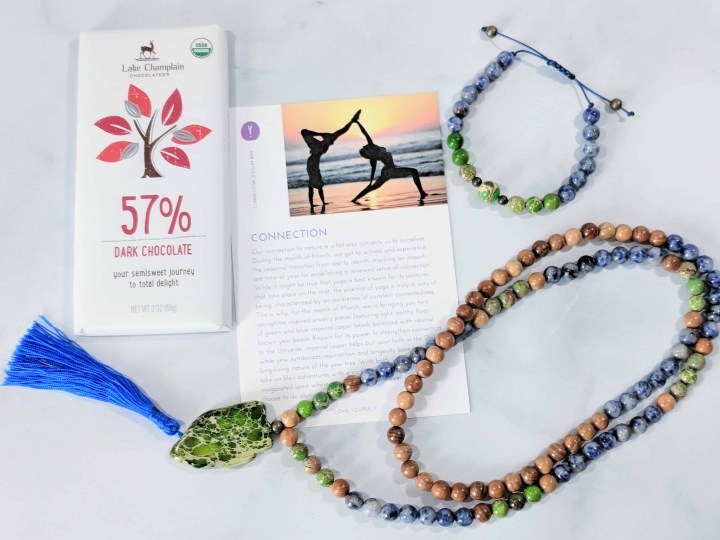 I'm in love with March's Yogi Surprise Jewelry box! I love the mix of green and blue, and the Yew wood beads make this Mala light and earthy as well. This is such a happy set to welcome the summer!
What did you think of this month's Yogi Surprise Jewelry box?