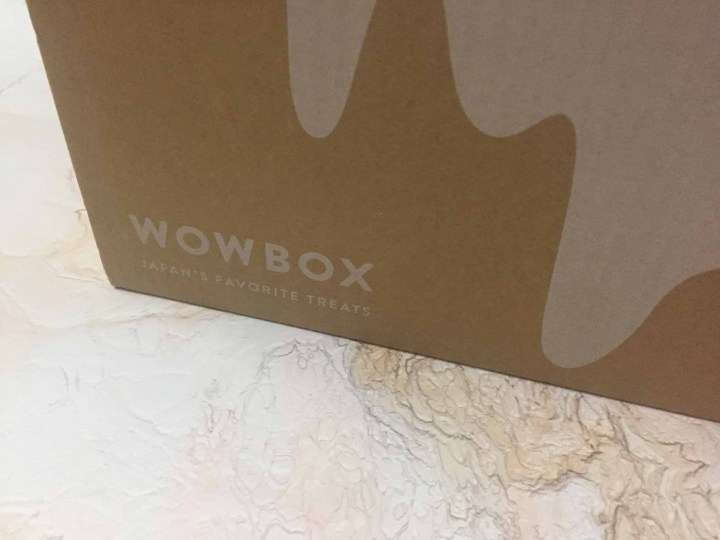 WOW Box is a Japanese candy subscription coming right from Japan! For only $24.99 (Regular) or $34.99 (Large) a month, you can enjoy Japanese sweets  and snacks delivered to your door every month. WOW Box did some restructuring of the subscription model last year. WOW Box no longer sends out printed information cards, but product information is available on their website.
This is a review of the New & Limited box, which features new and limited edition seasonal flavours and treats!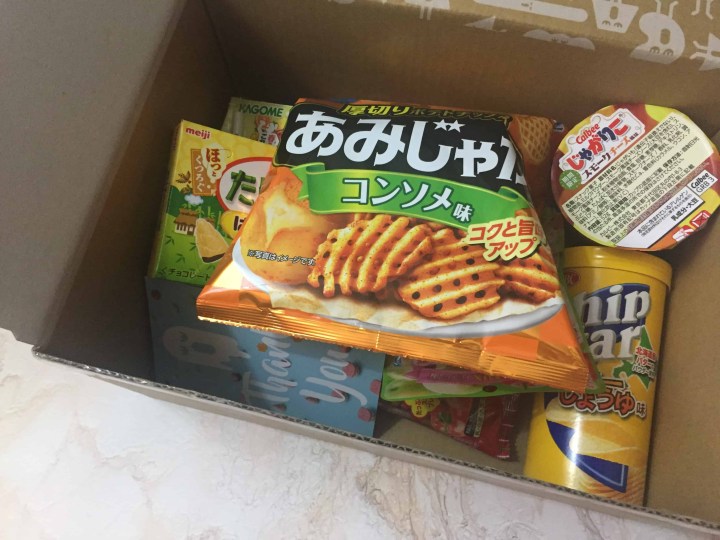 First peek inside the box!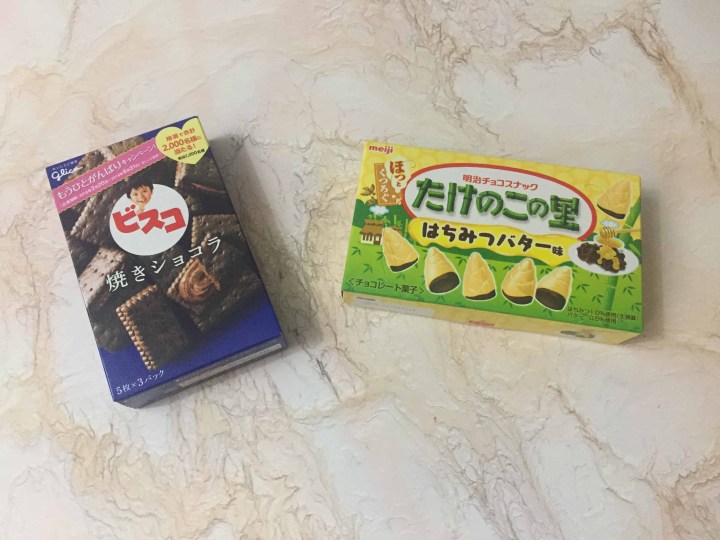 Bisco — A light and cocoa-flavoured biscuit with chocolate cream inside. These were crunchy and light, not too heavy.
Takenoko no Sato — Adorable little cookies shaped like bamboo shoots. They have a honey butter flavour, which is quite sweet and rich.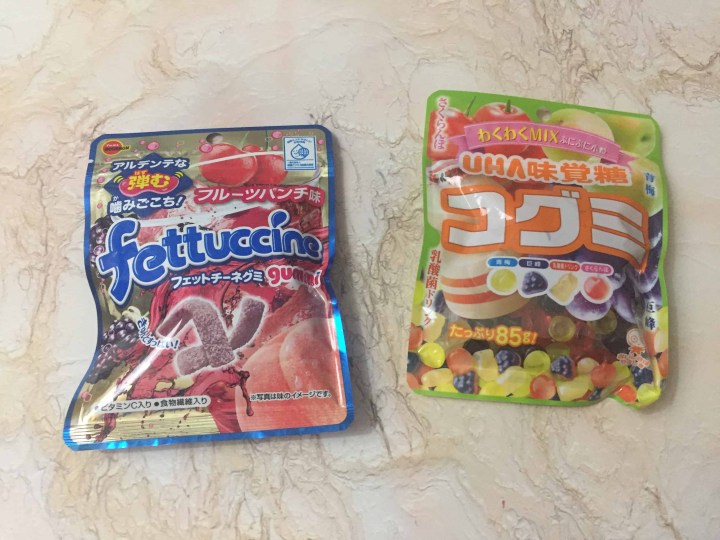 Fettuccine Gummies — Flat, flexible gummies shaped like noodles. This is a new fruit punch flavour!
Kogumi Gummies — More gummies! Several fruit flavours are included in the bag.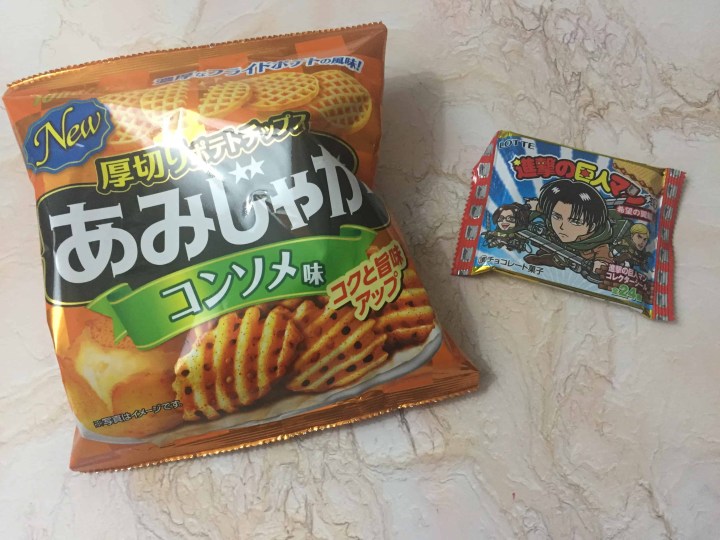 Consomme Chips — Waffle-shaped potato chips with a savoury consomme seasoning. I honestly wasn't crazy about the flavour on these, it tasted like I was eating the seasoning from a pack of ramen! But the thick shape of the chips made them really crunchy!
Attack on Titan Wafer Cookie — A wafer cookie with chocolate featuring some of the characters from Attack on Titan.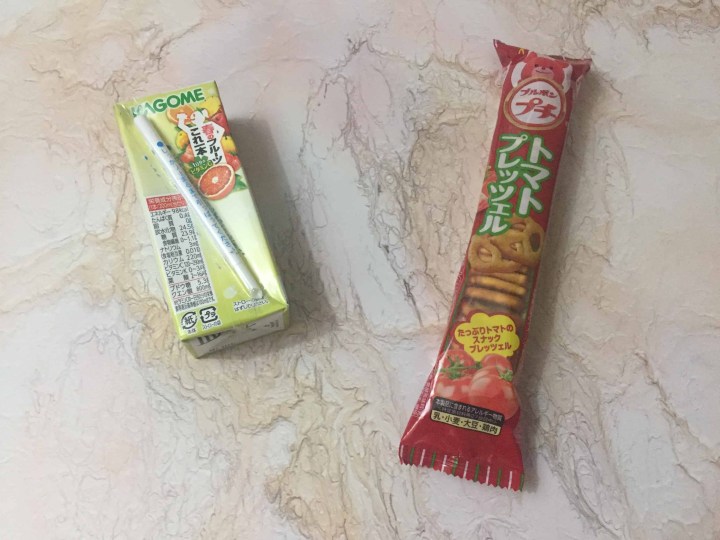 Haru no Fruits Juicebox — A delicious citrus juice that tastes just like spring!
Tomato Pucchi Pretzels — Pretzels with a tomato flavour.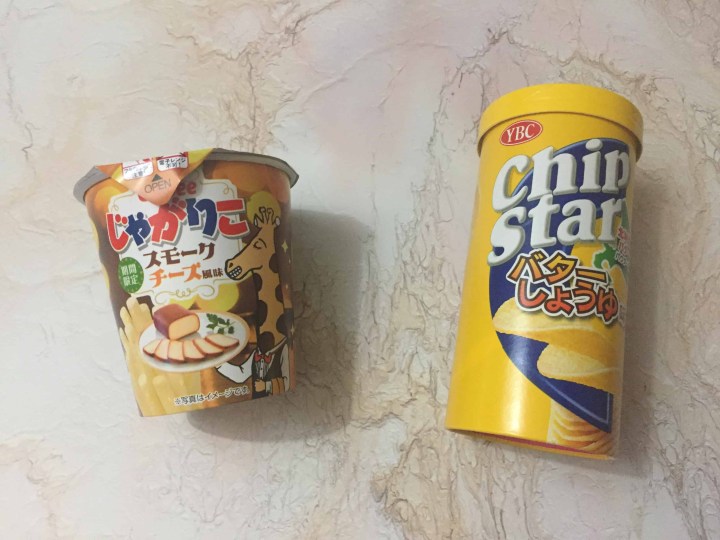 Jagabee Smoked Cheese — Hands down my favourite snack in the box, Jagabee are crispy fry-shaped potato chips with a delicious savoury cheese flavour.
Butter Soy Chipstar — Stacked chips (like Pringles!) with a salty and buttery flavour. These were also really addicting!
It was great to review WOW Box again! They sent along some tasty treats with fun flavours for the Spring/Summer Season! I had fun sharing these with my friends at work, they are always amazed at the creative candies and snacks!
Do you like Japanese snacks? What's your favorite snack from this box?