Winc (formerly Club W) is a wine subscription service that sends wine directly to you each month based on your personalized palate profile. A "global winery," Winc advertises that it has "direct relationships with vineyards and farmers to make exceptional small lot wines at prices impossible to achieve at retail."
You fill out a quick survey about what tastes you like – black coffee, citrus, etc., and Winc makes a customized recommendation of 3 bottles that fits what you like. Then, for $6 flat shipping (or free if you pick a 4th bottle), it comes to your house!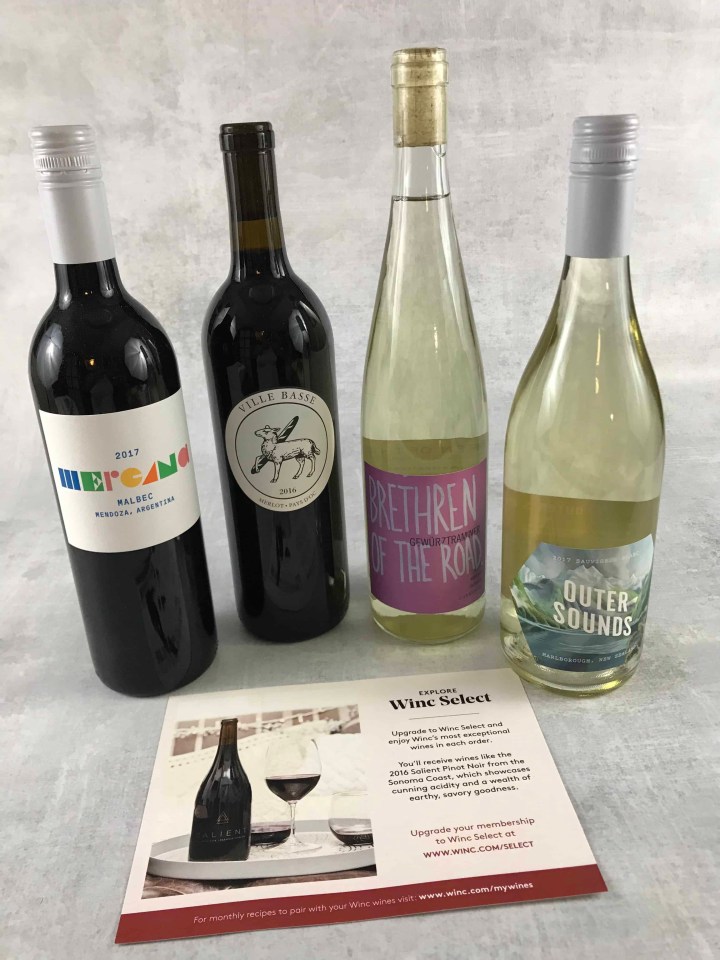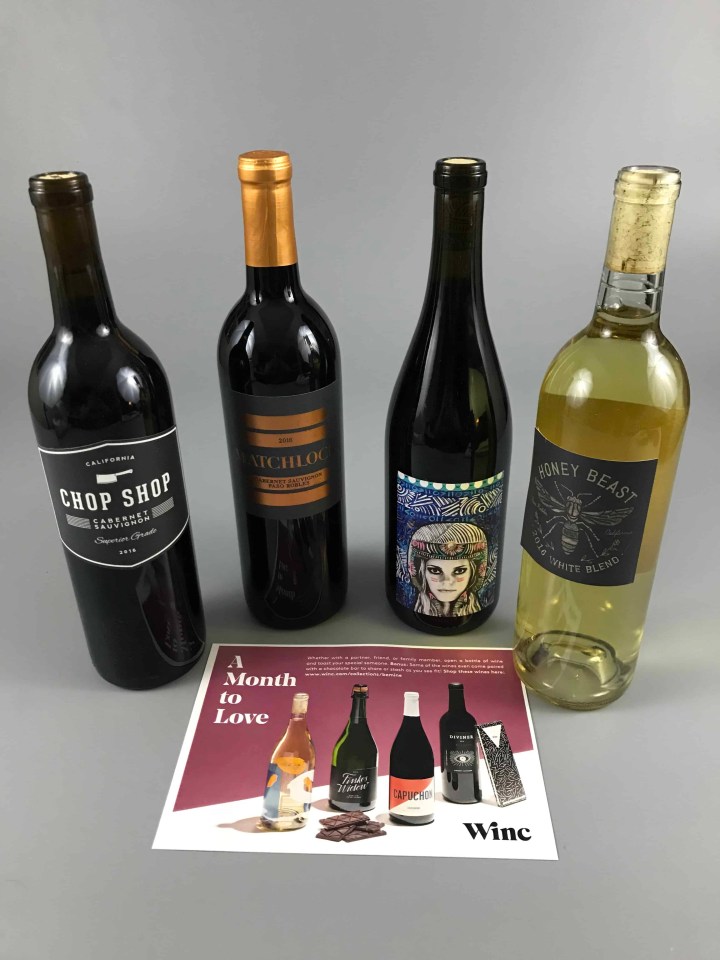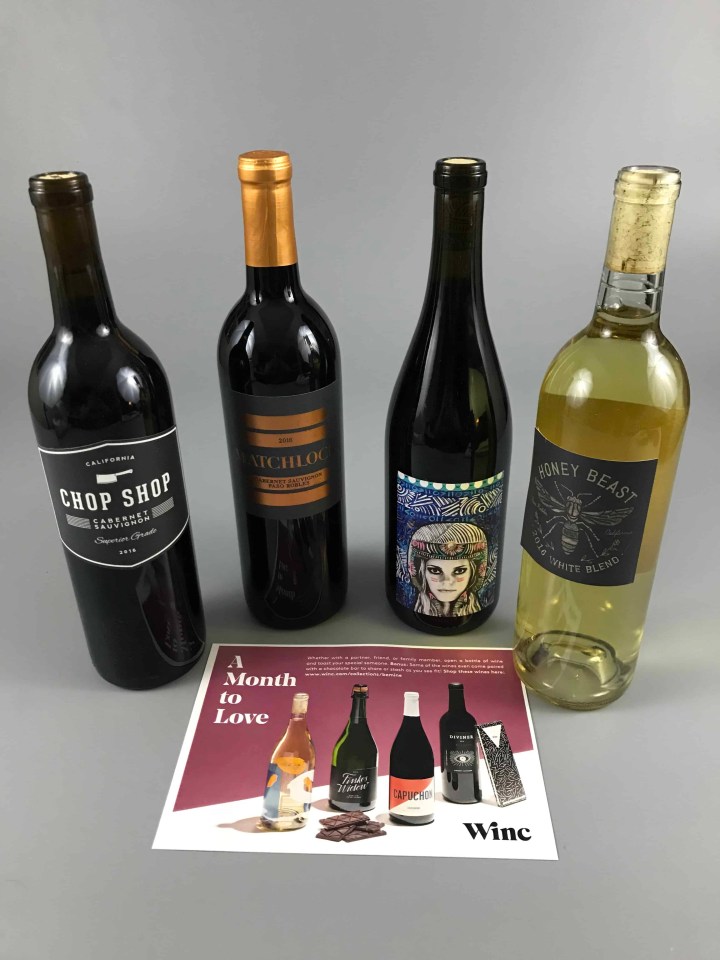 All the wines this month!
DEAL: Save $22 on your first box – just use this link to subscribe. Tip – Grab 4 bottles instead of 3 to get FREE shipping!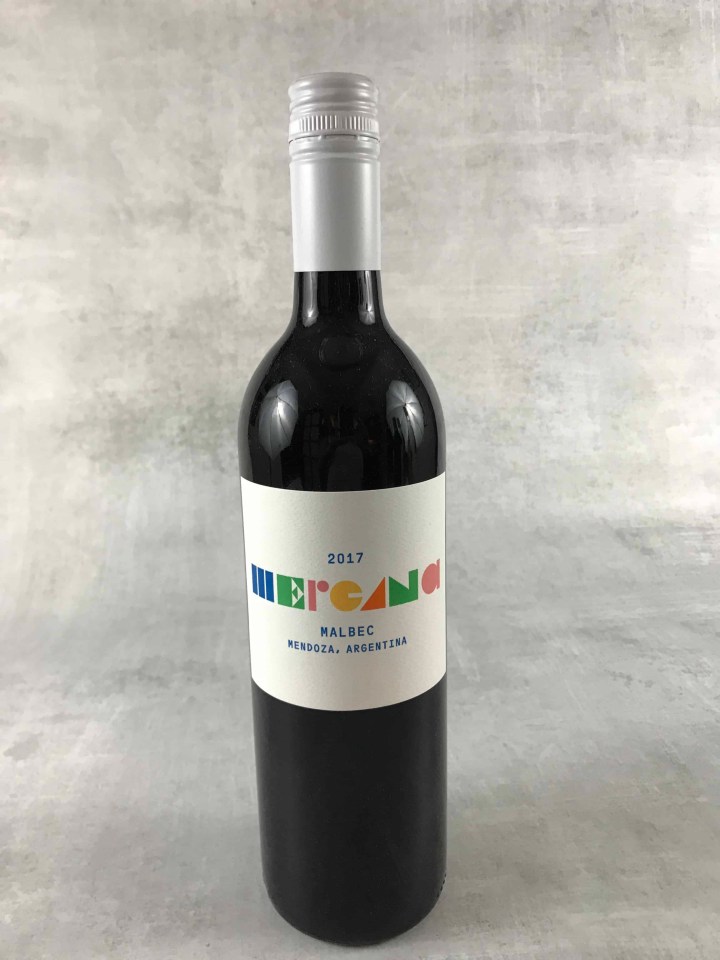 2017 Mercana Malbec. Tasting notes of leather, mushroom, spice and white pepper. This is my first ever Malbec and it was divine. I loved that it was easy to sip on alone but added a whole new layer by pairing it with a T-Bone steak. The nice thing about this lively wine is it goes so well with different meats and ethnic foods. And as you know I love wine that can be served room temperature, it's perfect for those impatient winos like myself.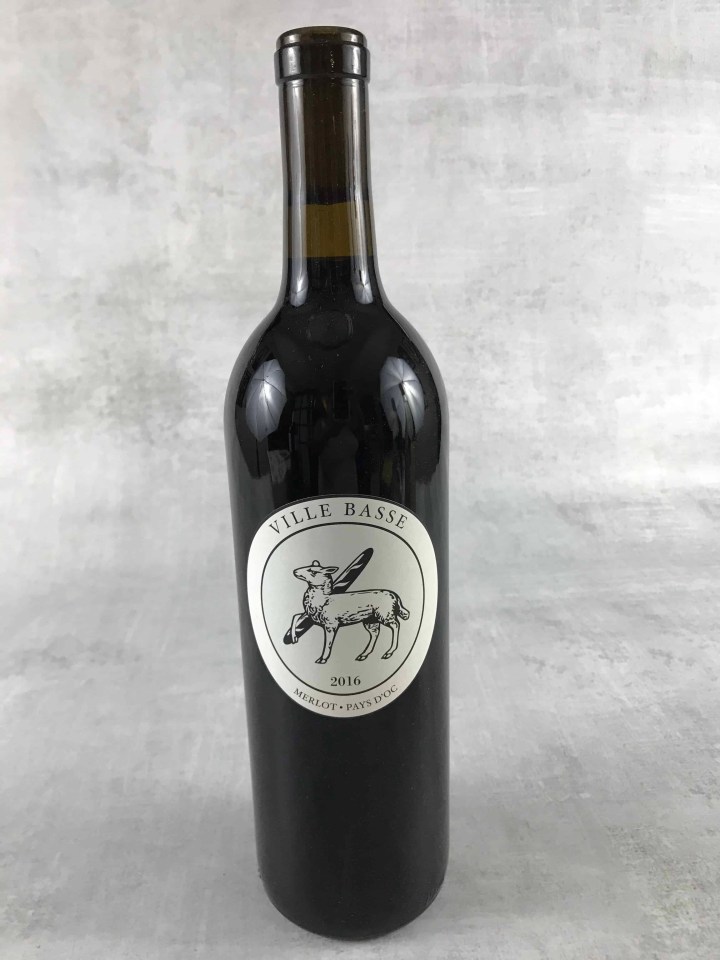 2016 Ville Basse Merlot. Thie Merlot comes from the south of France and is fruity, vibrant and easy drinking. The plums and violets dance on your tongue with a plush texture and robust flavor. It goes well with veggies and cured meats for a grown up meal or a girls night in. Once again something marvelous that I didn't have to wait to chill, I was a huge fan of this wine and can't wait to try more from this winery.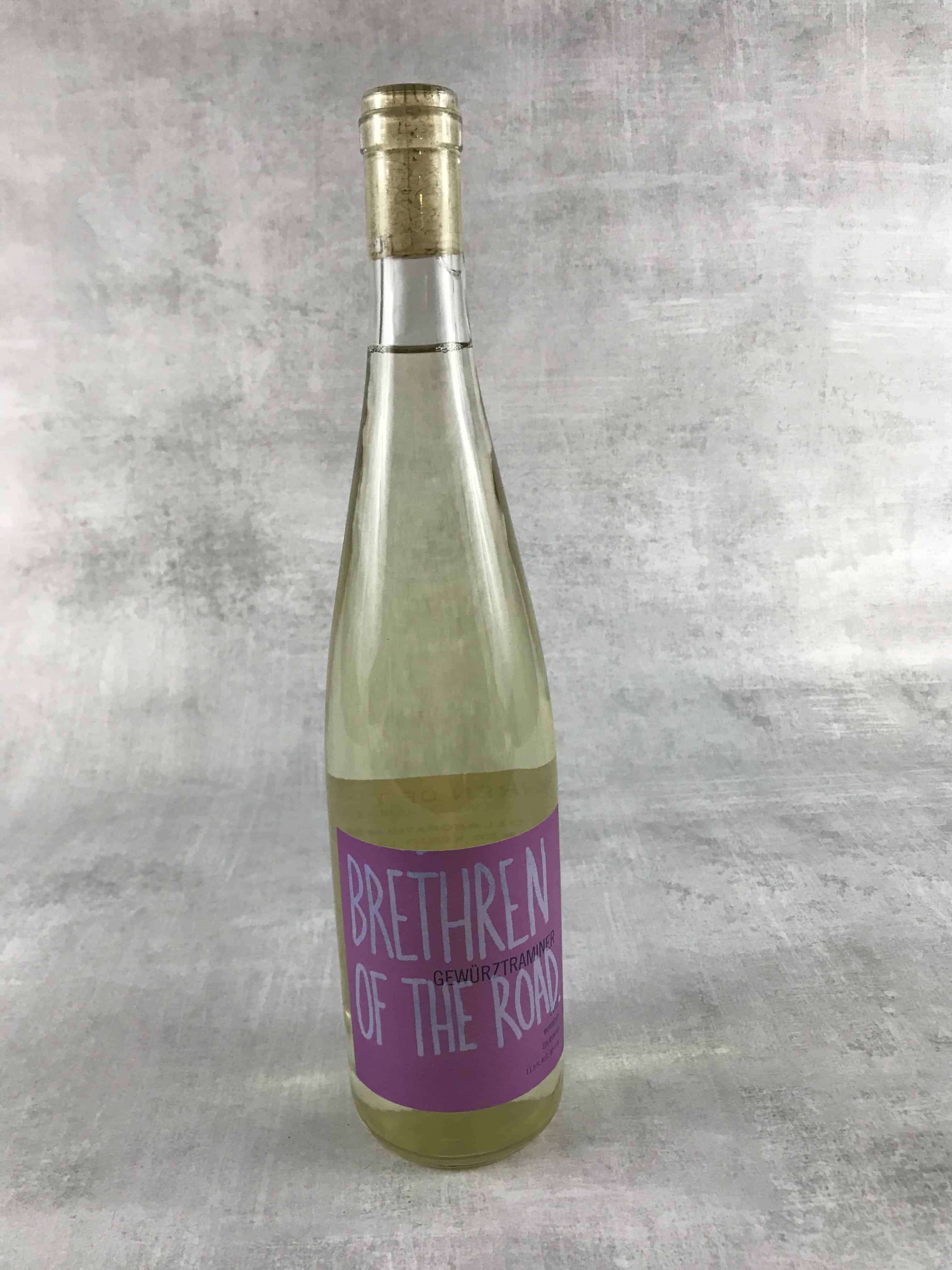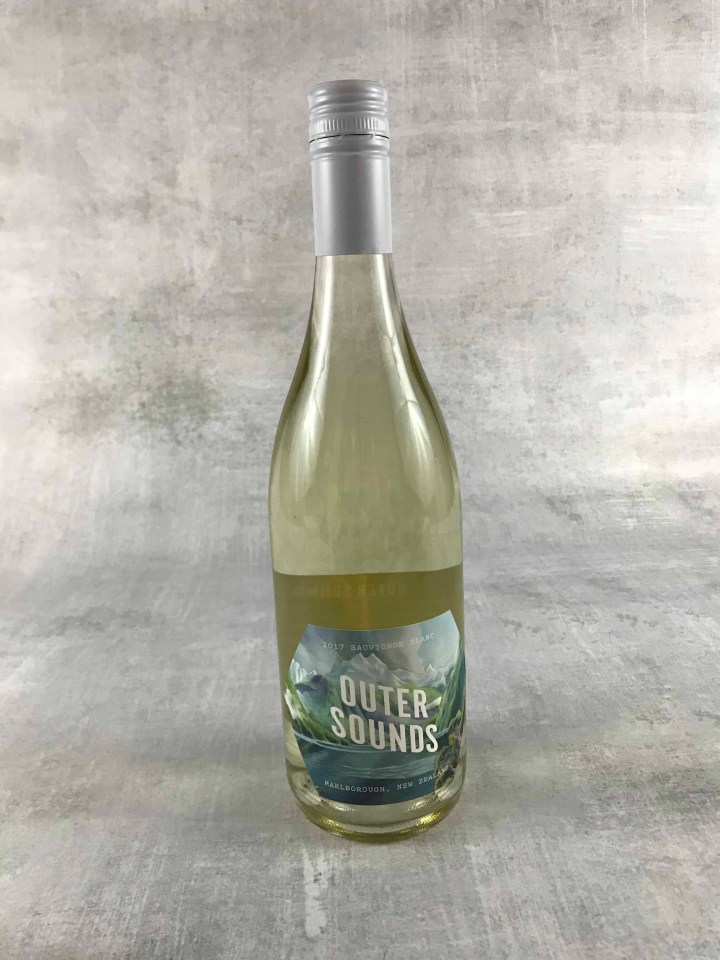 2017 Outer Sounds Sauvignon Blanc. A lean, bright and crisp wine made for warm summer nights. Notes of sweet ripe citrus fruits will have your taste-buds dancing and asking for more. Pairs well with fish, shellfish and salads or alone under the stars with a loved one. Best served chilled and by chilled I mean super cold so the flavors come out as it warms up.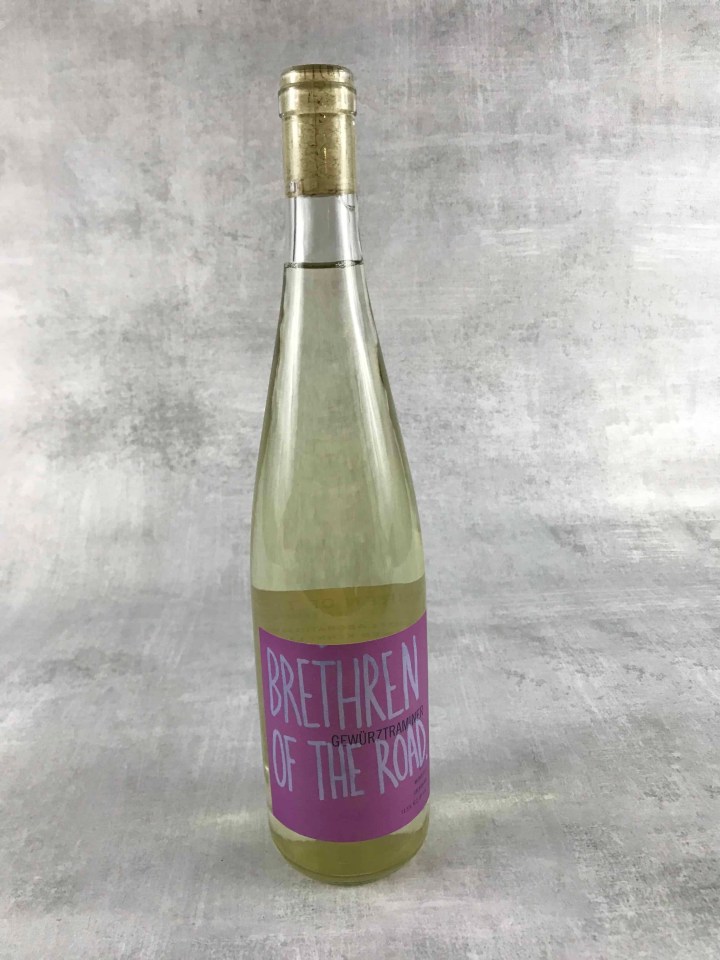 2017 Brethren of the Road Gewurztraminer. Gewurztraminer was the first wine I ever drank, therefore, giving it a very special place in my heart. Originally, this wine is from Italy not Germany… this blew my mind! I love this soft, light version with lots of sweetness. This might be my favorite selection from this month's box.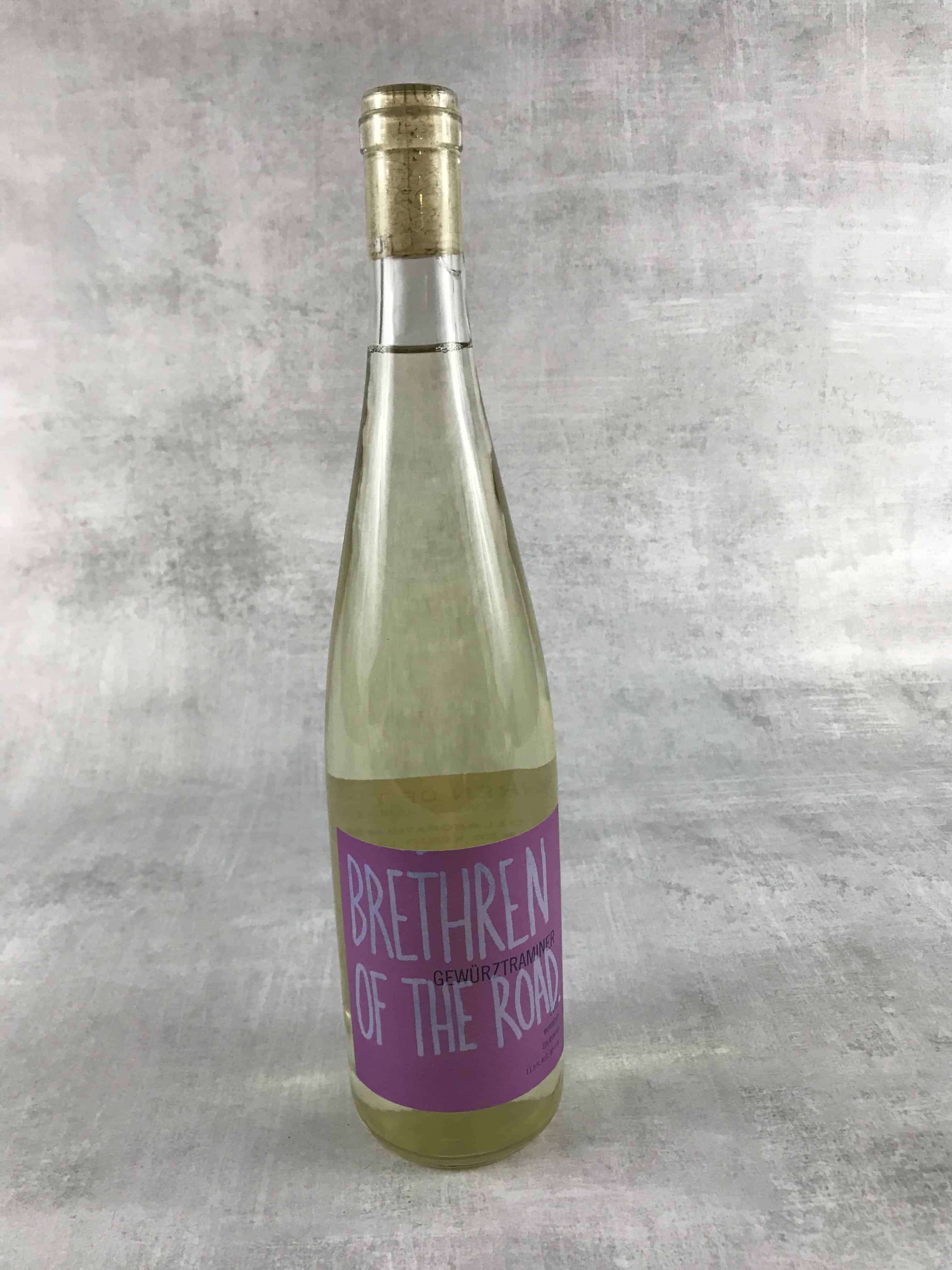 Winc prides itself on finding unique varietals and new blends. Wines are chosen based on your flavor preferences, so there is something for everyone! I love that the price ranges from $13 to $38, so no matter what your wine budget is you can always have great wine delivered to your door. Winc's website lets you rate your wines as a way to track your favorites and get more suggestions. Ratings also help you earn credit toward money off the next box. Winc is great at matching me with wines and I love that I can pick my wines too. I can't wait to see what is selected next month.
Do you subscribe to Winc? Which wines are your favorites? Tell us in the comments below!