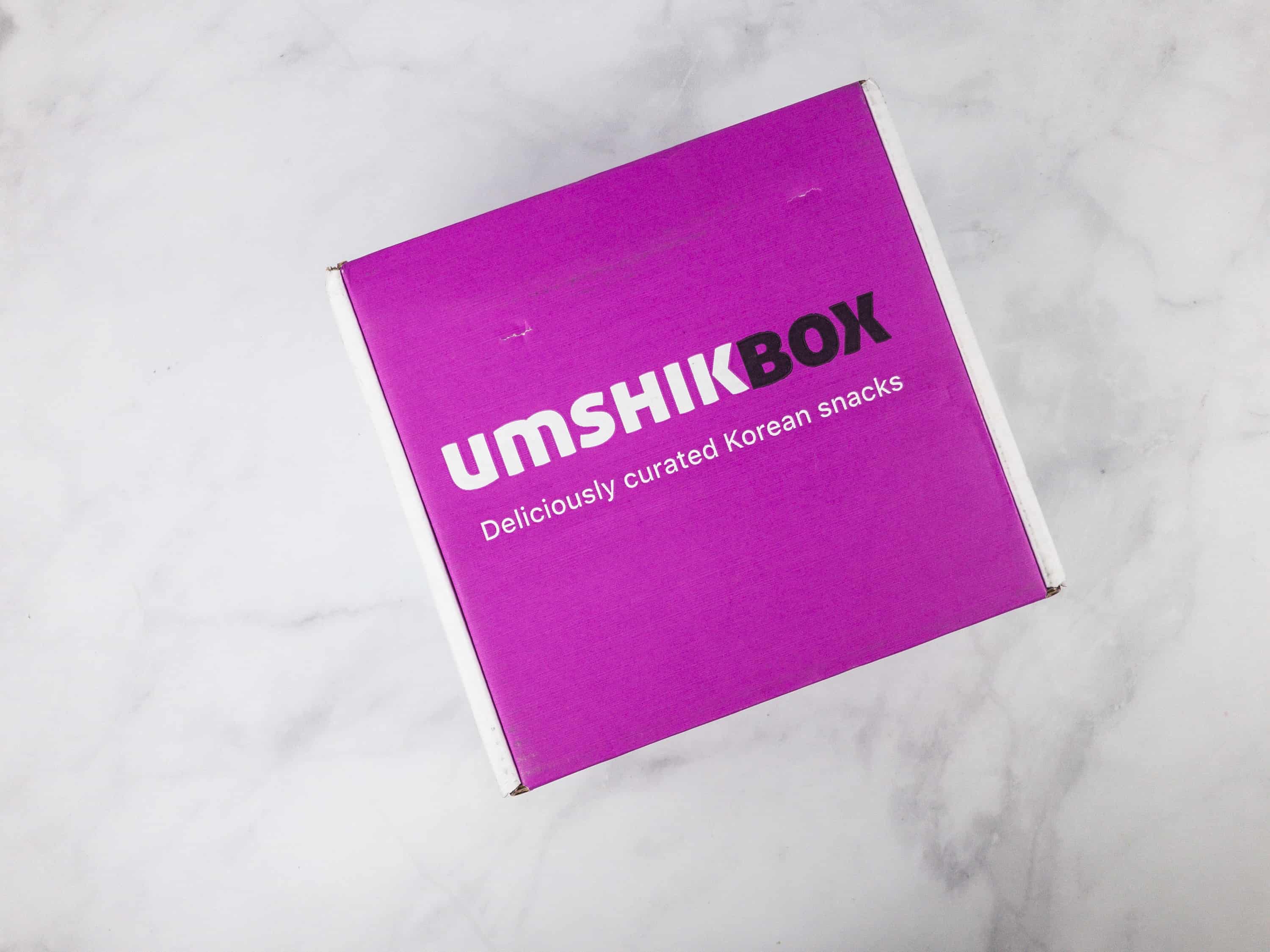 UmshikBox is a monthly subscription that contains 10 to 12 carefully picked Korean snacks. The Deluxe SnackBox may include cookies, chips, cakes, drinks, and they usually add a package of ramyun to the mix (by popular demand). Plus one or two classic items like choco pie or banana milk and other new items.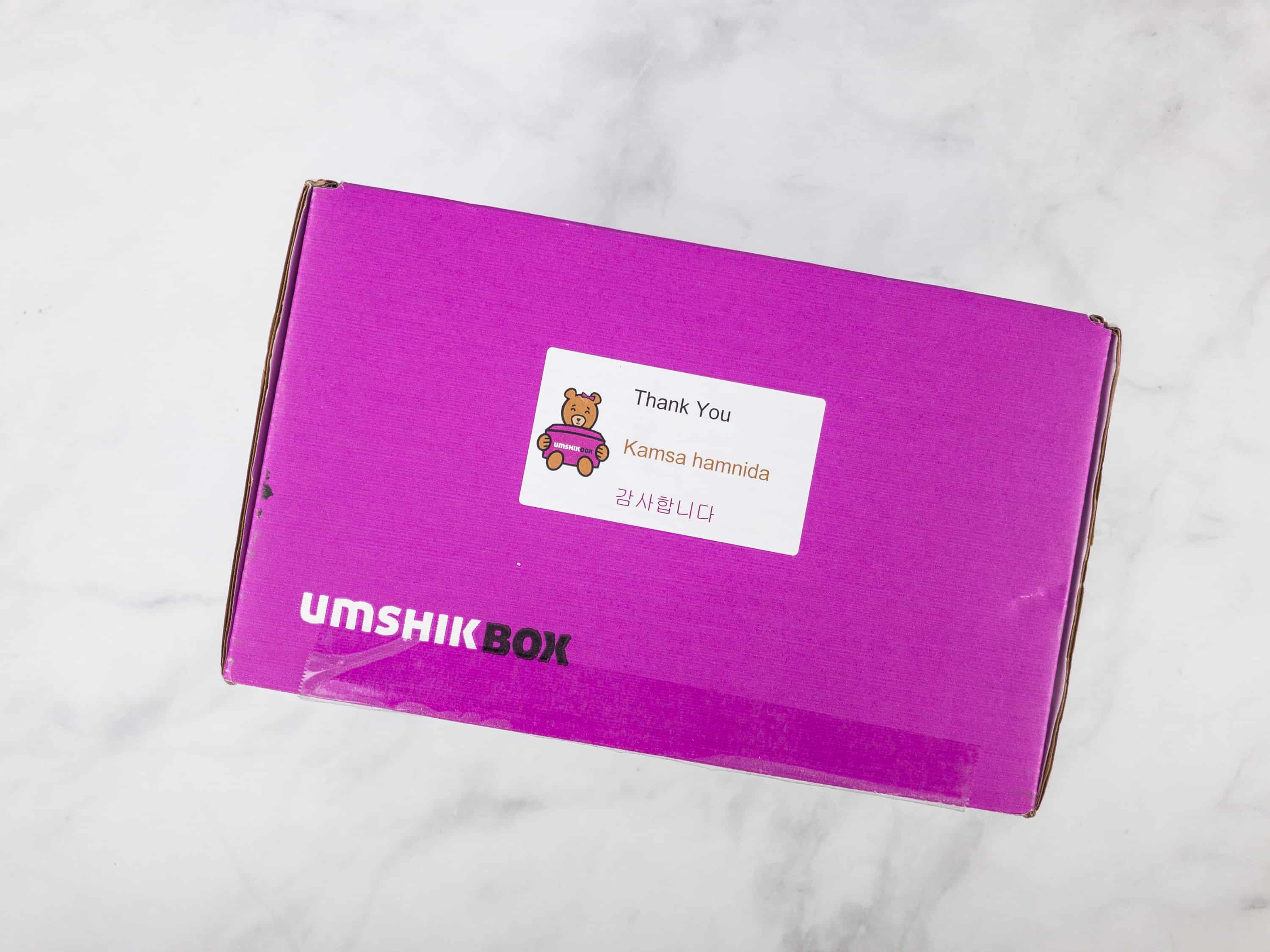 DEAL: Get 10% off of your first UmshikBox. Use coupon code HELLOFIRSTBOX.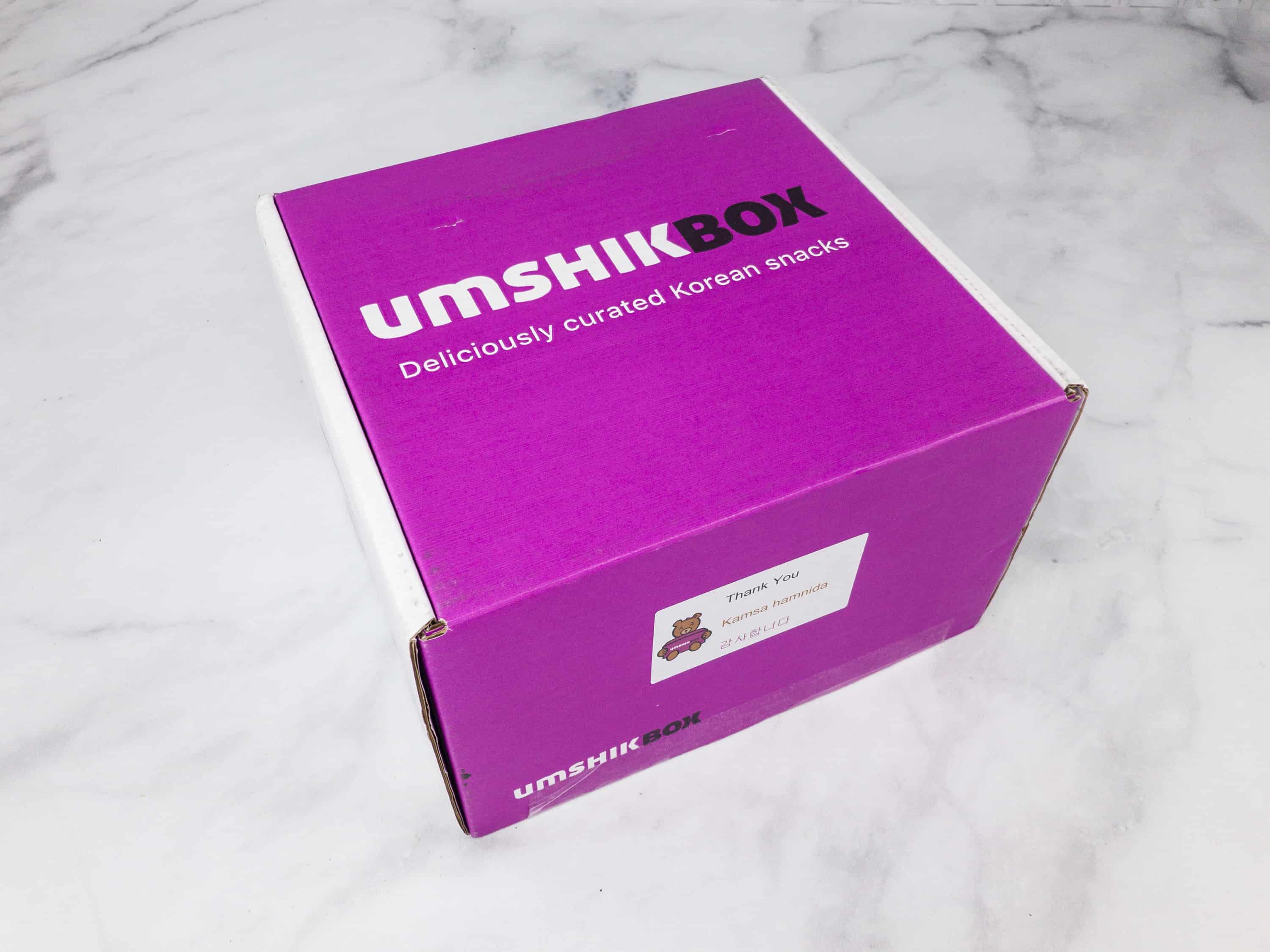 A thank you note in Korean and English is in front of this purple box.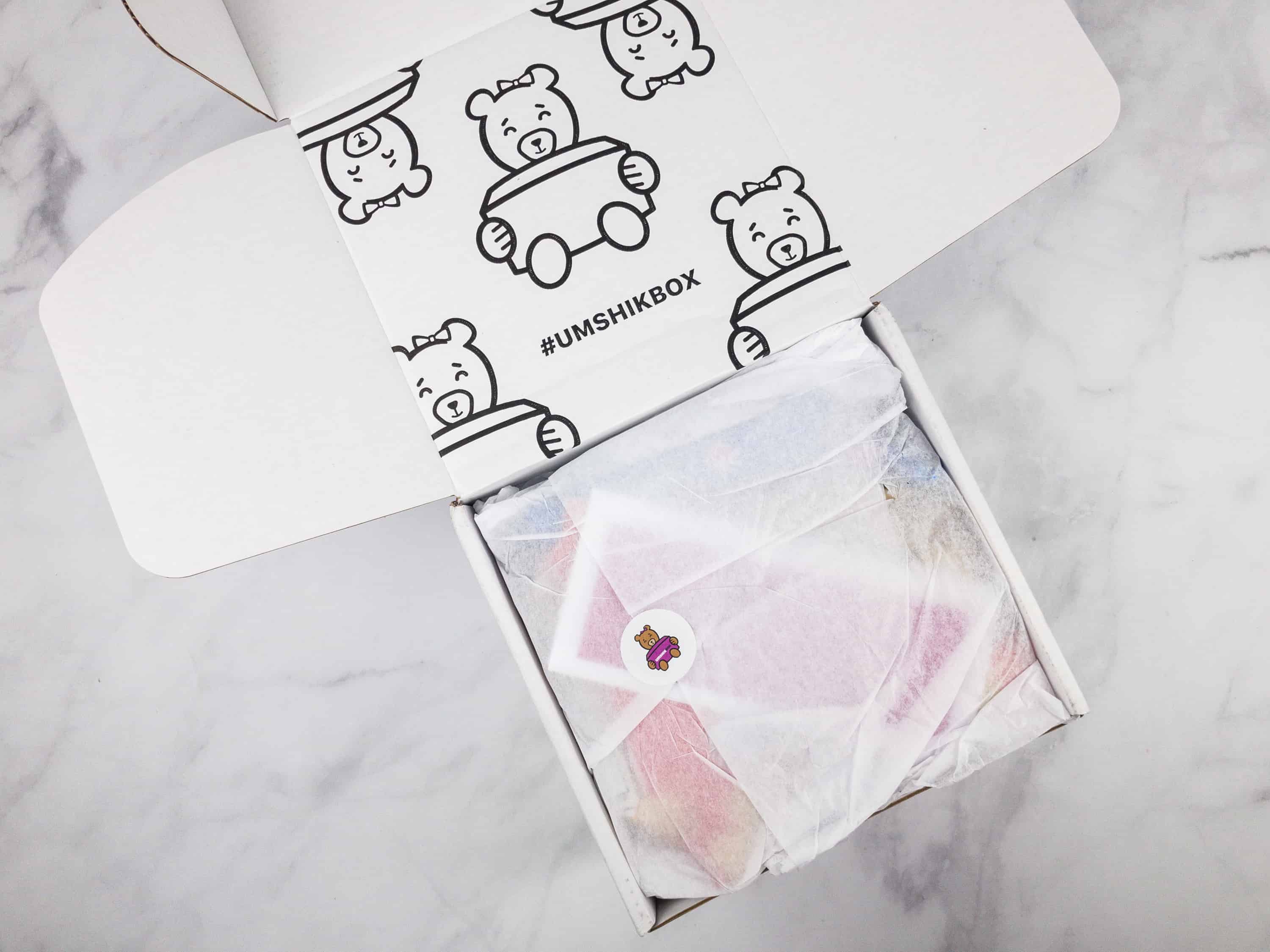 I love the design on the box's inside top flap. It's so cute!
The box is full!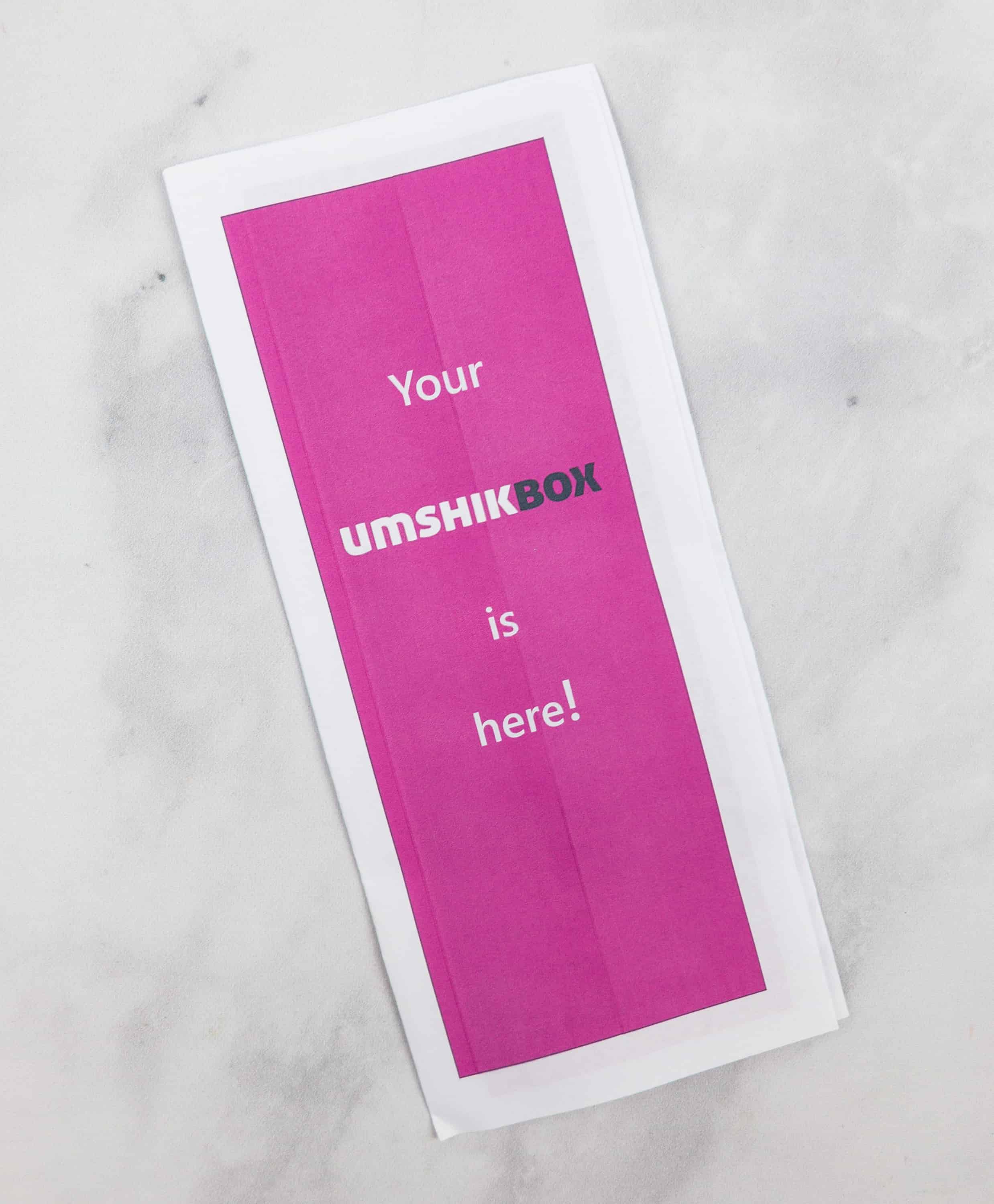 The box includes a booklet…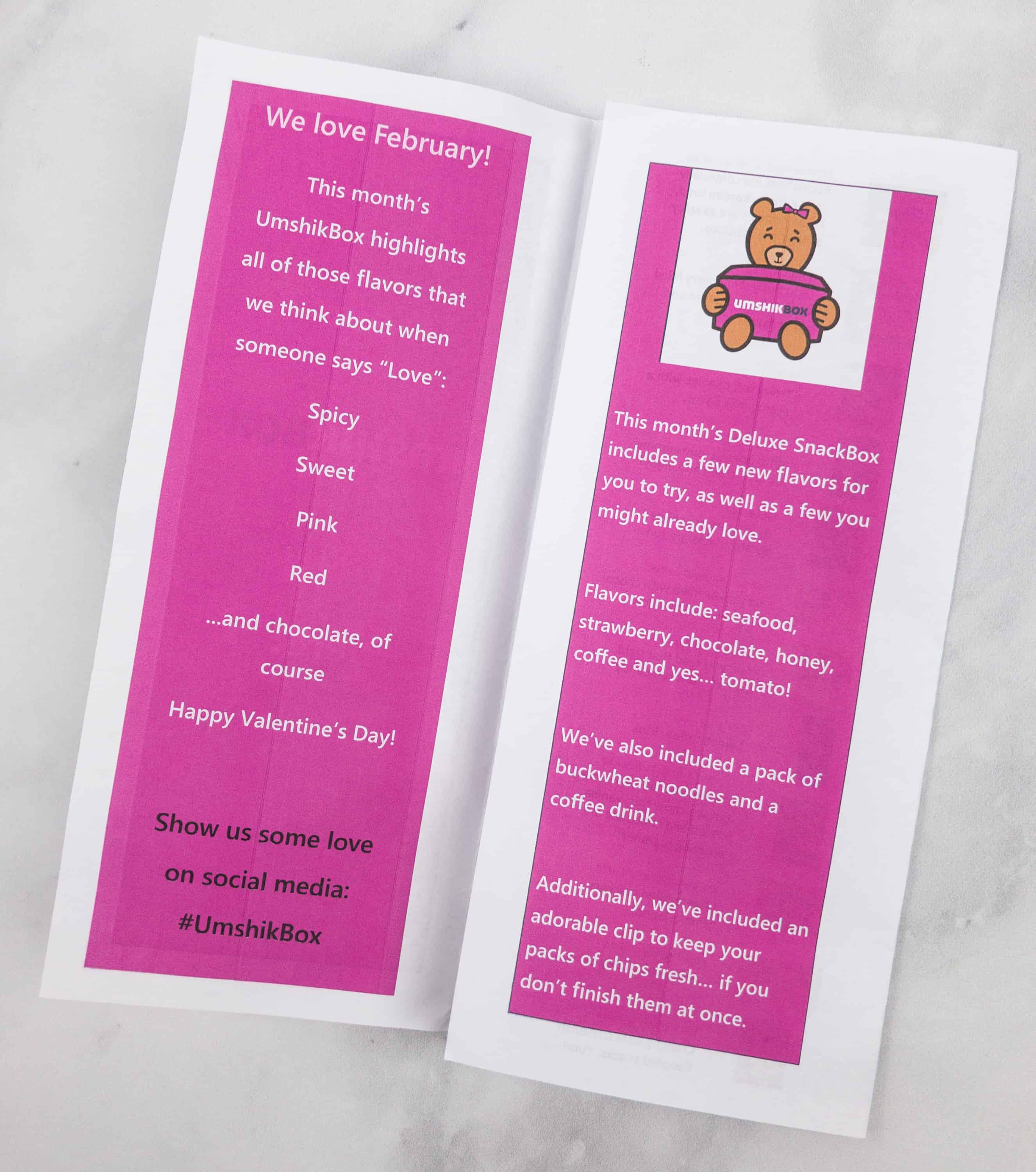 …which contains information about the contents of this month's box.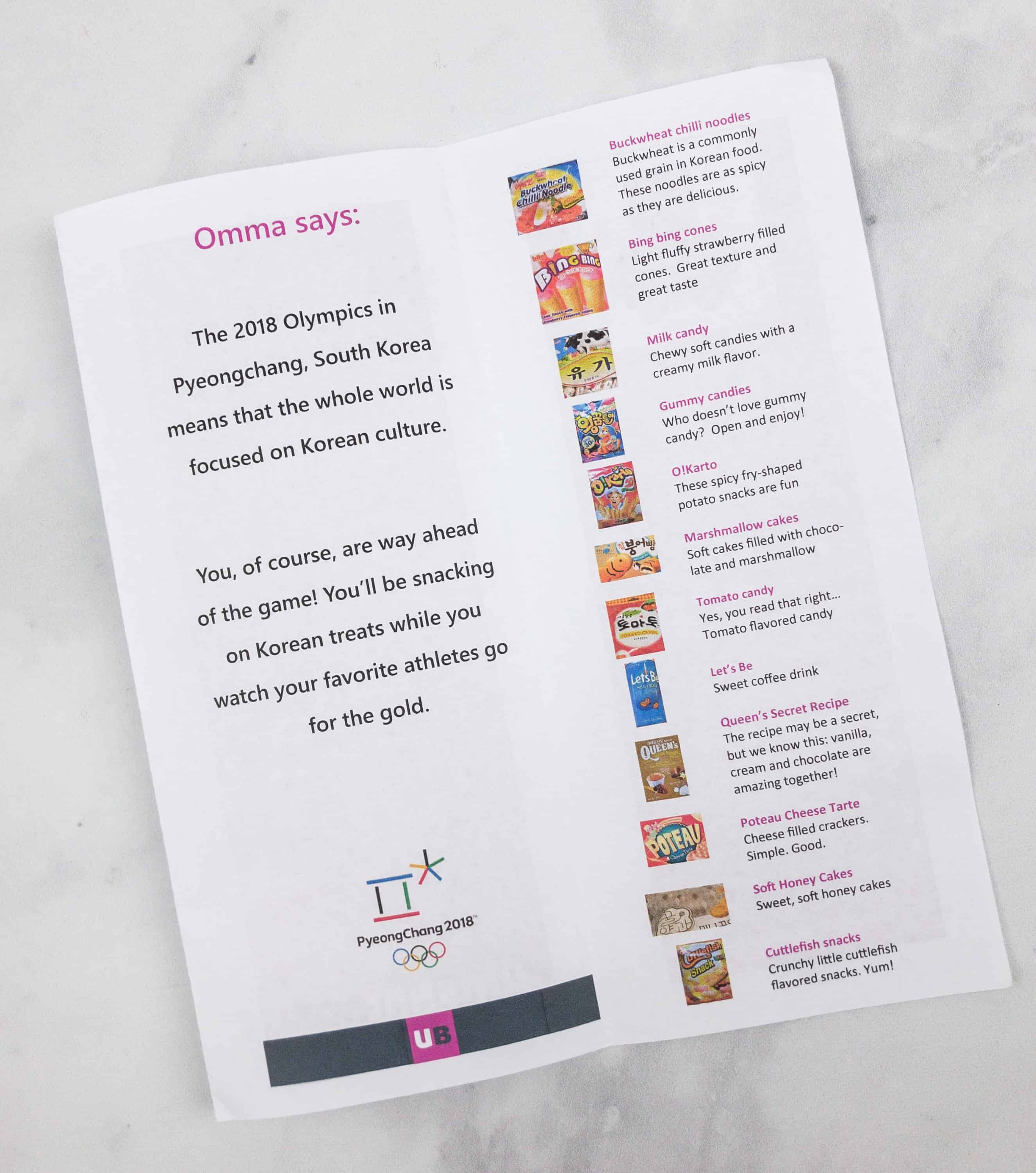 The snacks came just right in time for the PyeongChang Winter Olympics 2018!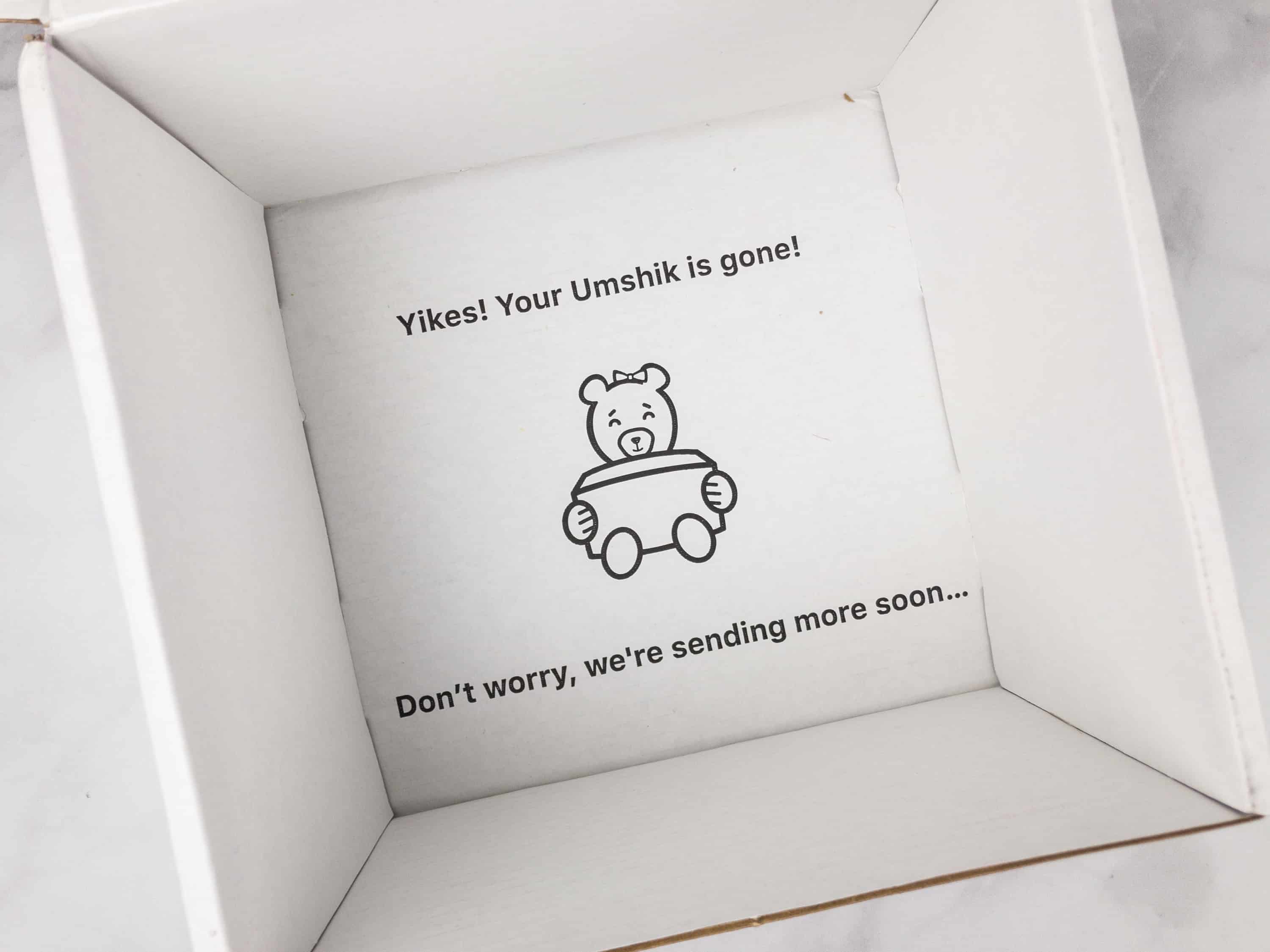 The bottom of the box promises more snacks! I'm certainly looking forward to that!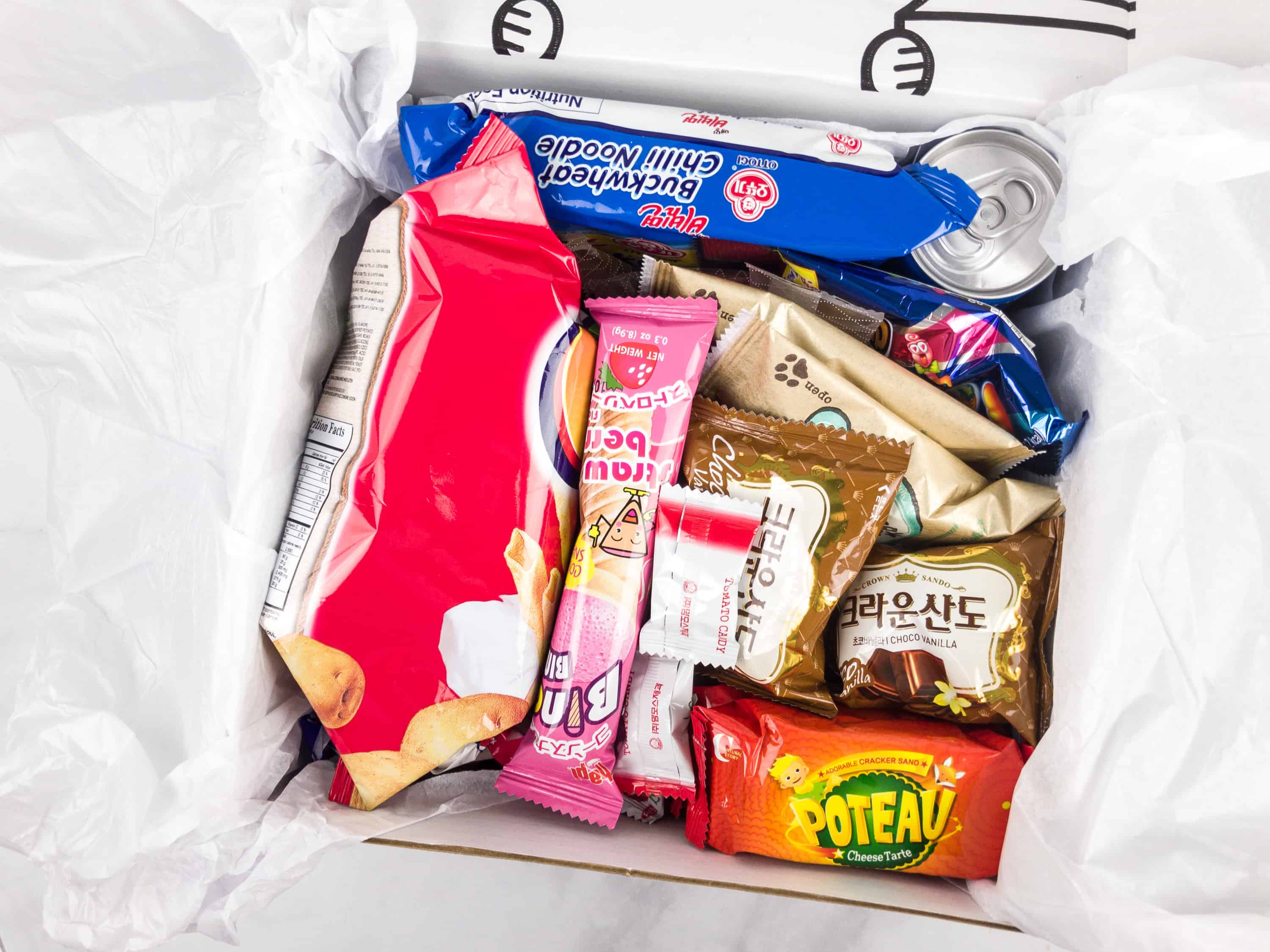 Can't wait to dig in! This was a really big box, and it was completely full!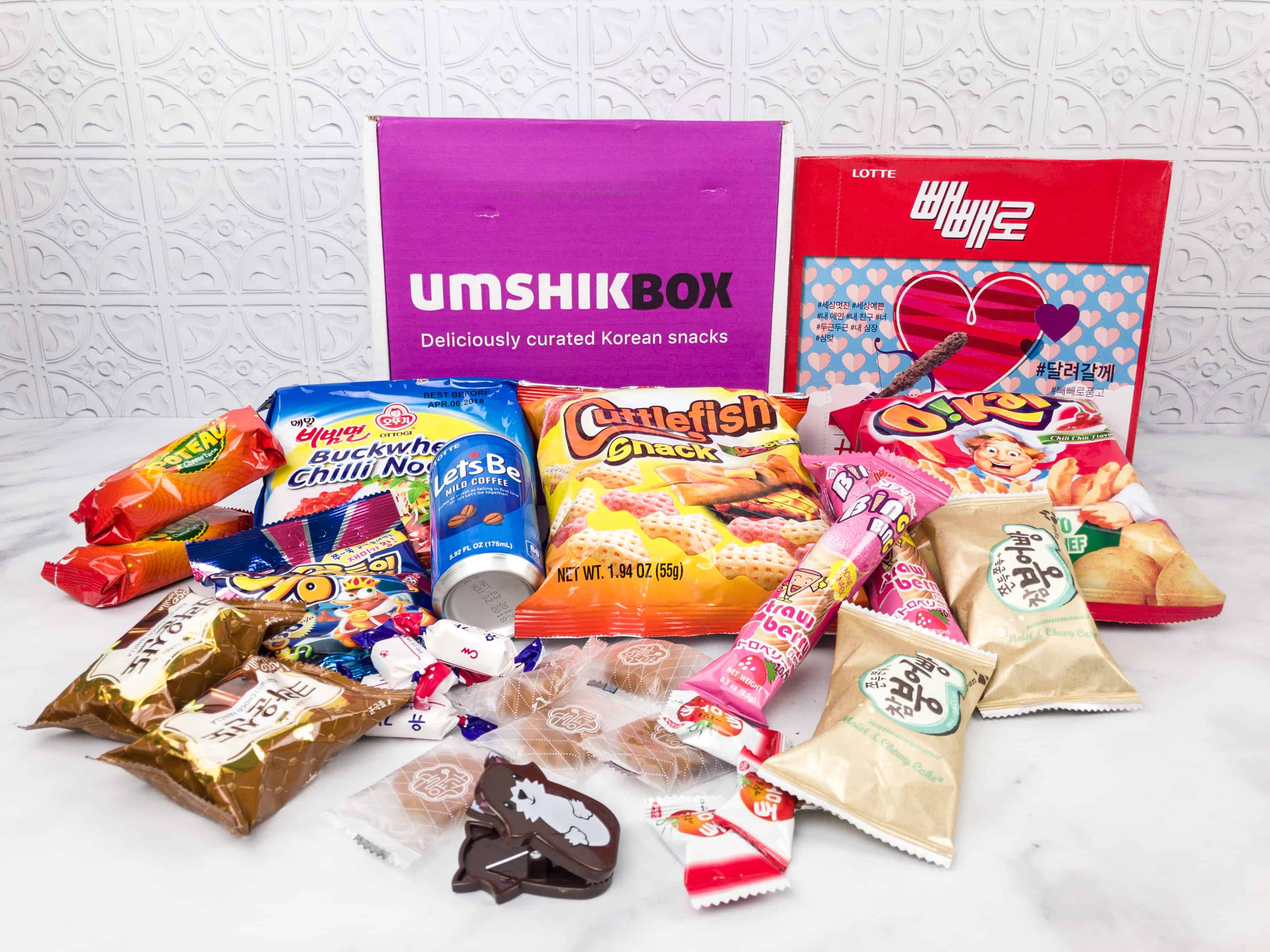 Everything in my box!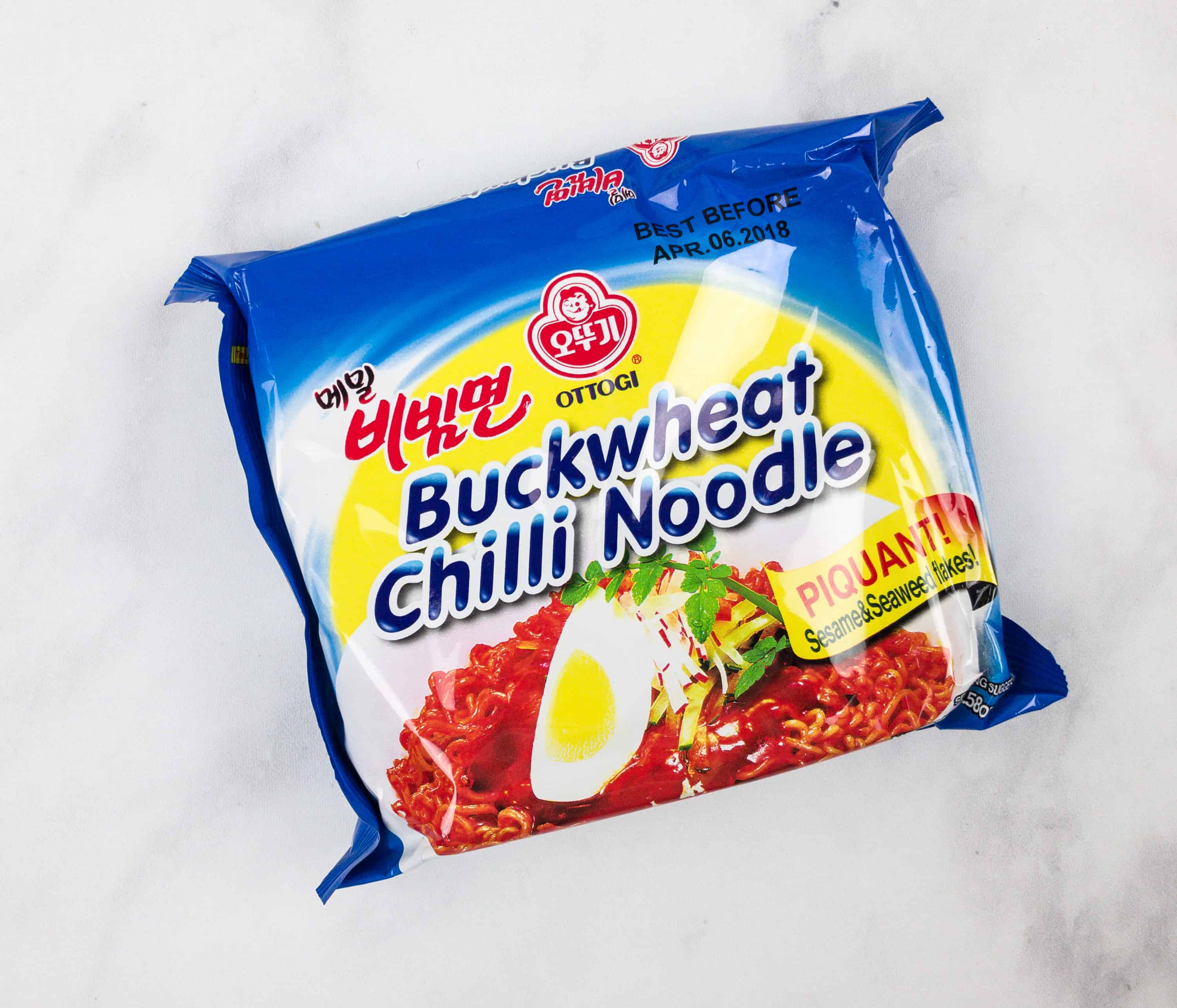 Buckwheat Chili Noodles ($2.70) This is a chili noodle dish with sesame and seaweed flakes. I love the chili flavor because it's not overwhelming, it has just the right kick. You can eat this with boiled egg, and it will certainly make you feel full. Great to have a meal included in the box!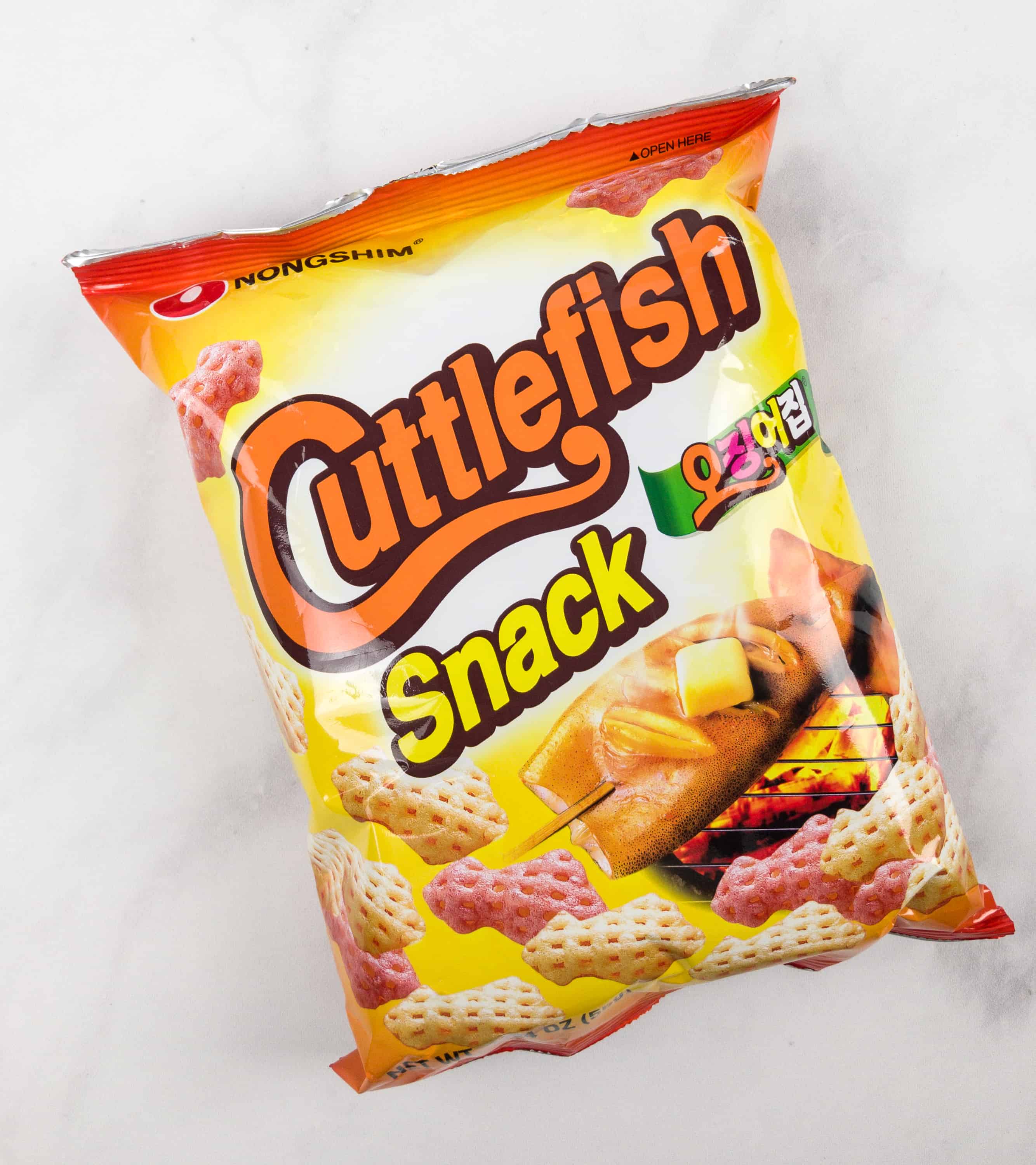 Cuttlefish Snacks ($3.50) First introduced in Korea in 1992, this light and airy snack is overflowing with the savory flavors of grilled cuttlefish and butter. Each piece is shaped like a cuttlefish, and while the distinctively Korean taste of this snack is not for me, others find it quite addicting!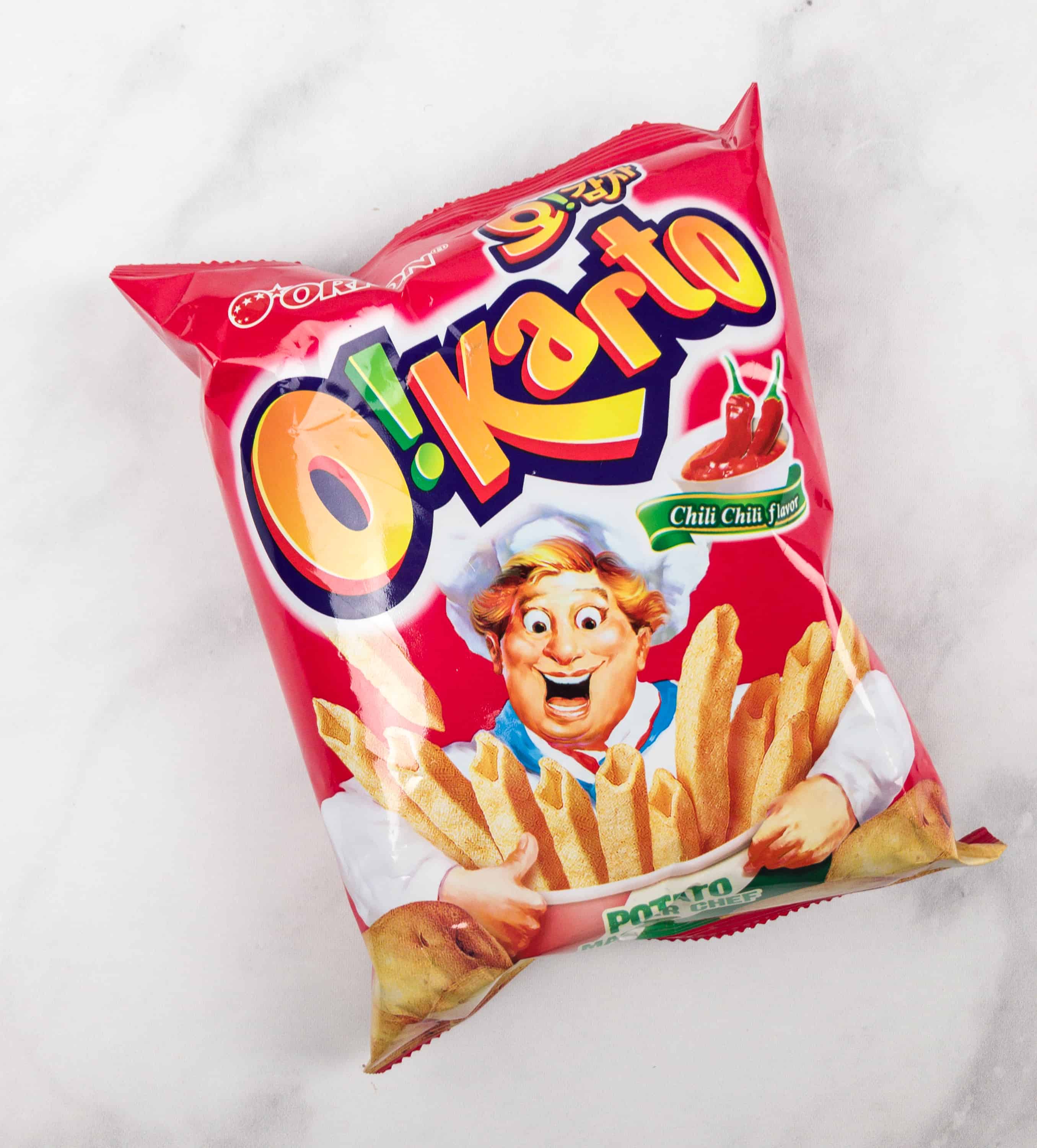 O!Karto Potato Chips ($3.75) These are not your usual potato chips because they are shaped like Italian pasta  and they are really spicy!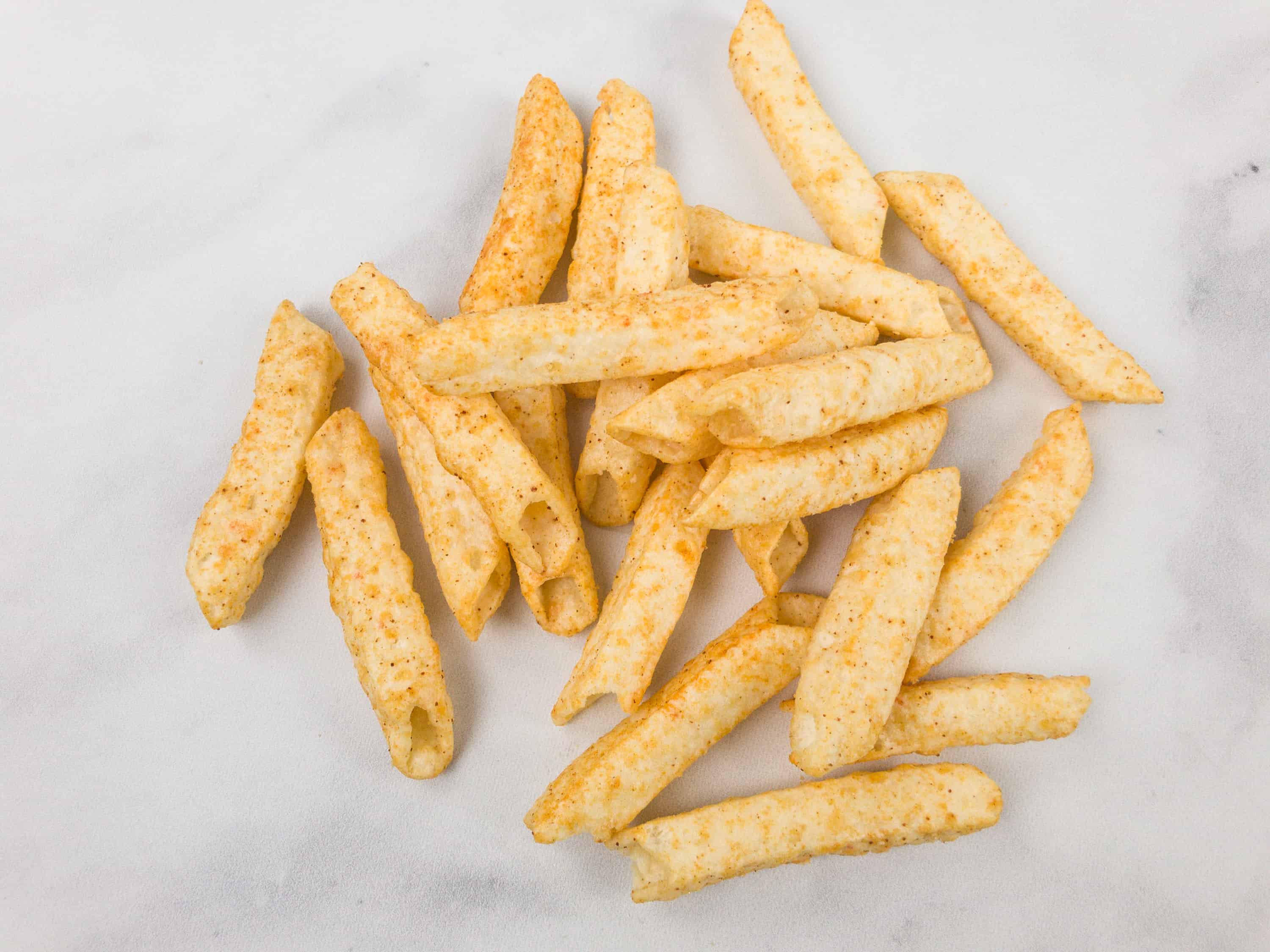 Koreans must like spicy food so much and this is a great example. Each piece is generously flavored, making it a perfect snack to nibble on while watching TV or a movie!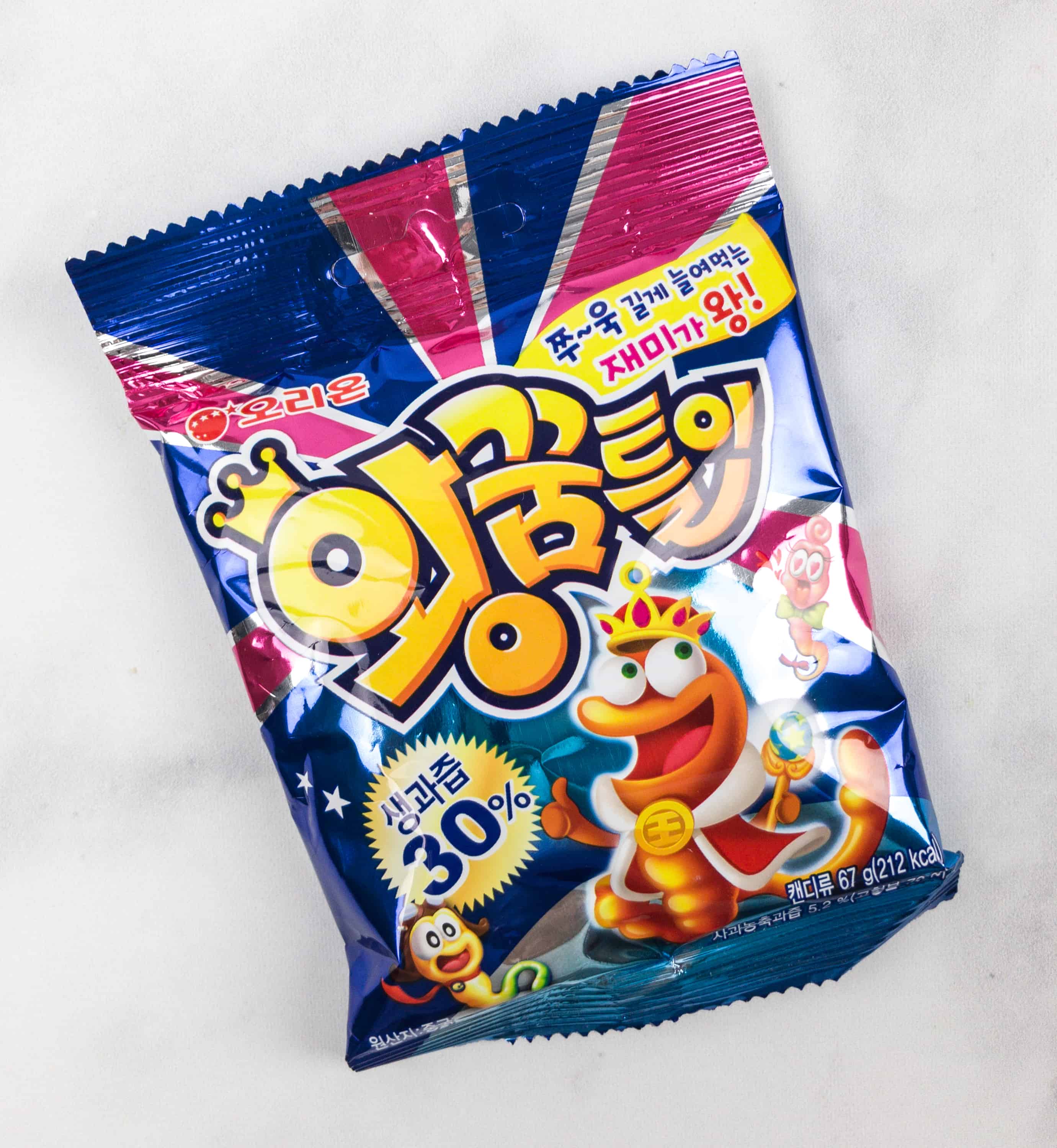 Orion King Gummy. This pack contains giant worm-shaped gummy candy made in Korea.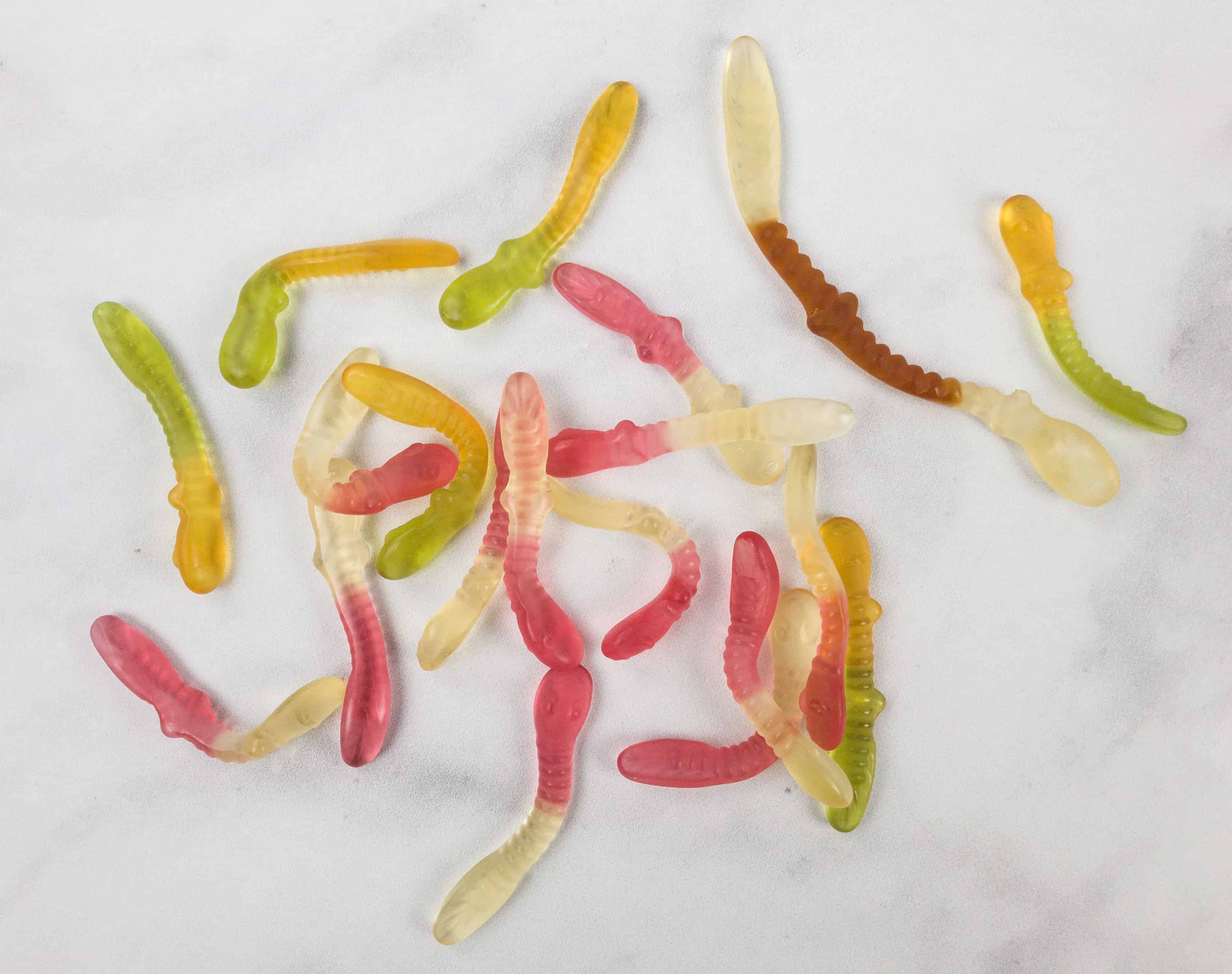 No one likes worms, unless they're gummies. These chewy sweet yummy worms were exterminated, I mean consumed, in an instant!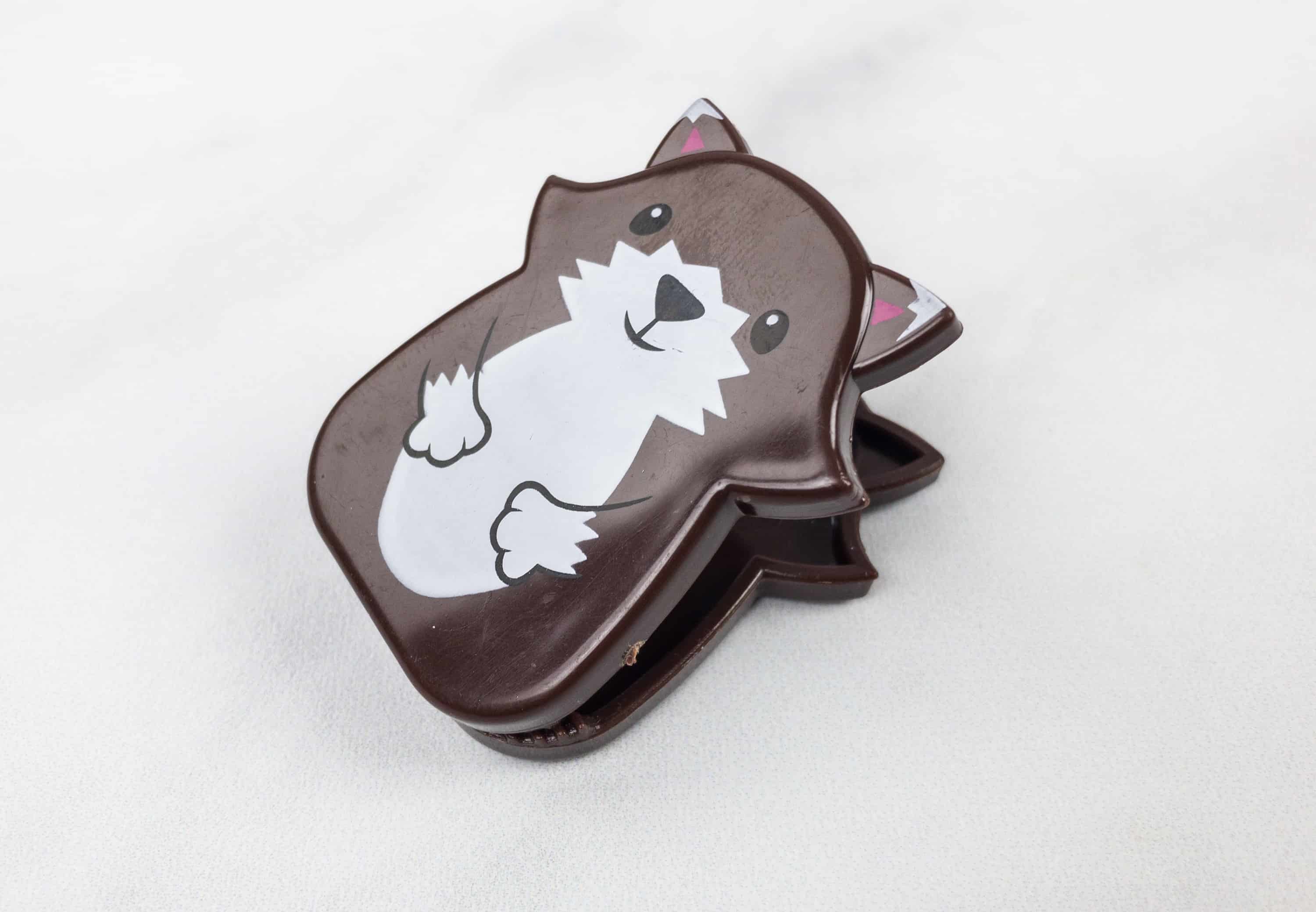 This cute little raccoon pin is meant for keeping the unfinished snacks fresh by protecting them sealed for next time!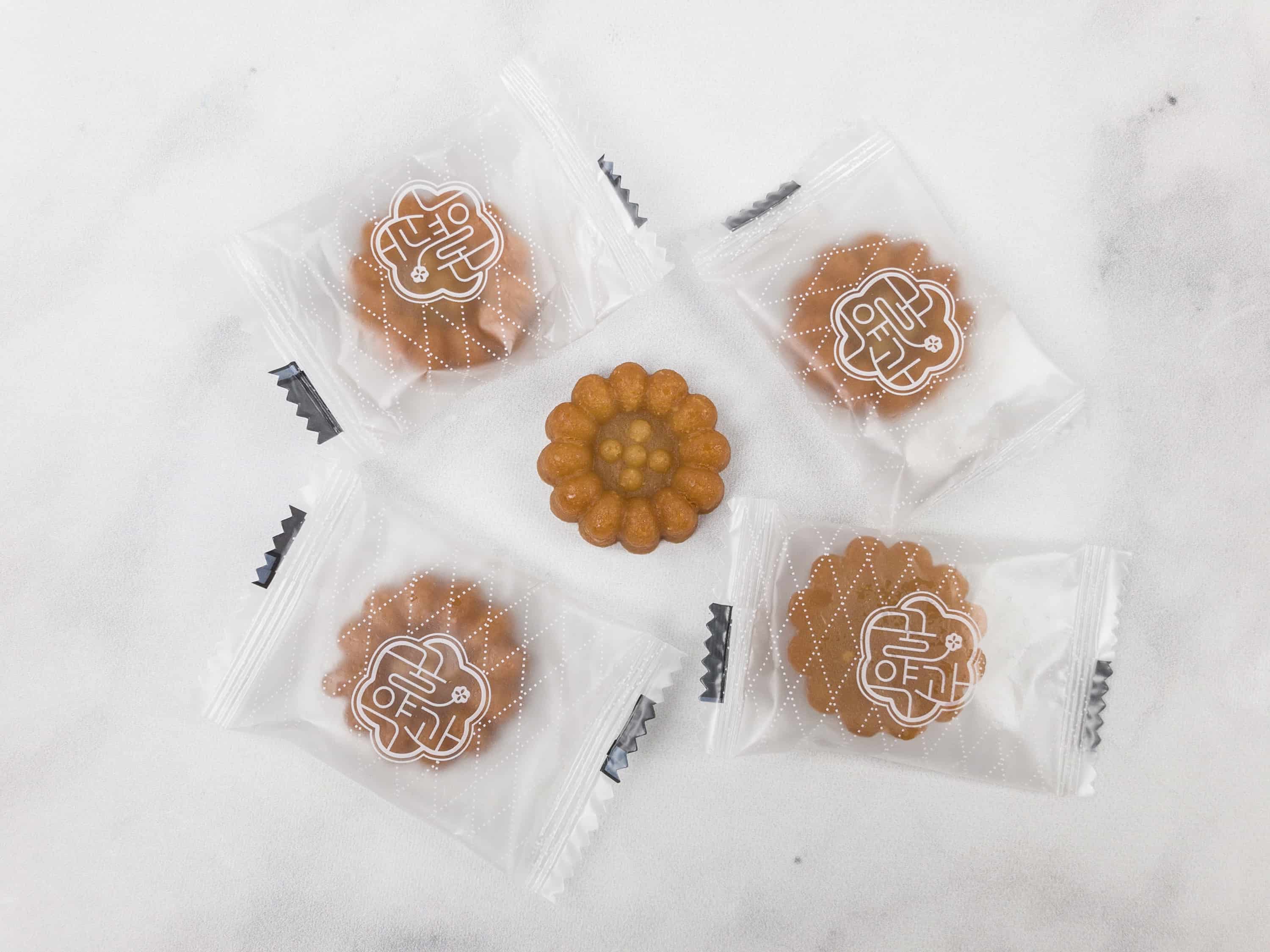 Soft Honey Cakes. These bite-sized cakes boast a very smooth texture, plus the natural sweetness of honey. They're so small and cute, you can just put it on your pocket for a quick snack on-the-go. There were 5 pieces of them in our box and everything tasted fresh! I loved being able to sample this more traditional Korean sweet.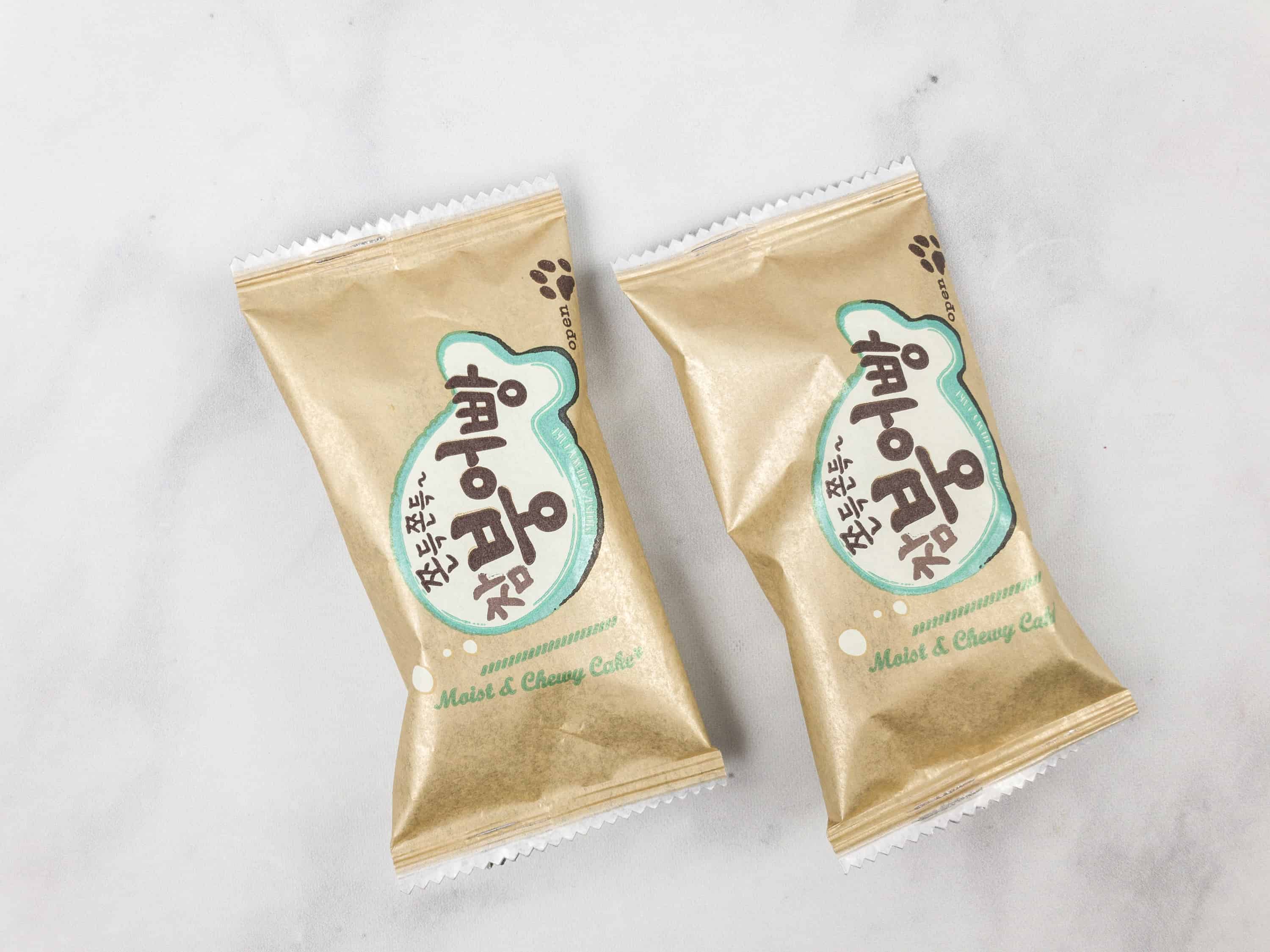 Marshmallow Cakes. We also received two individually wrapped snack cakes which are shaped like a fish. They're chocolate-filled and the exterior was a golden brown.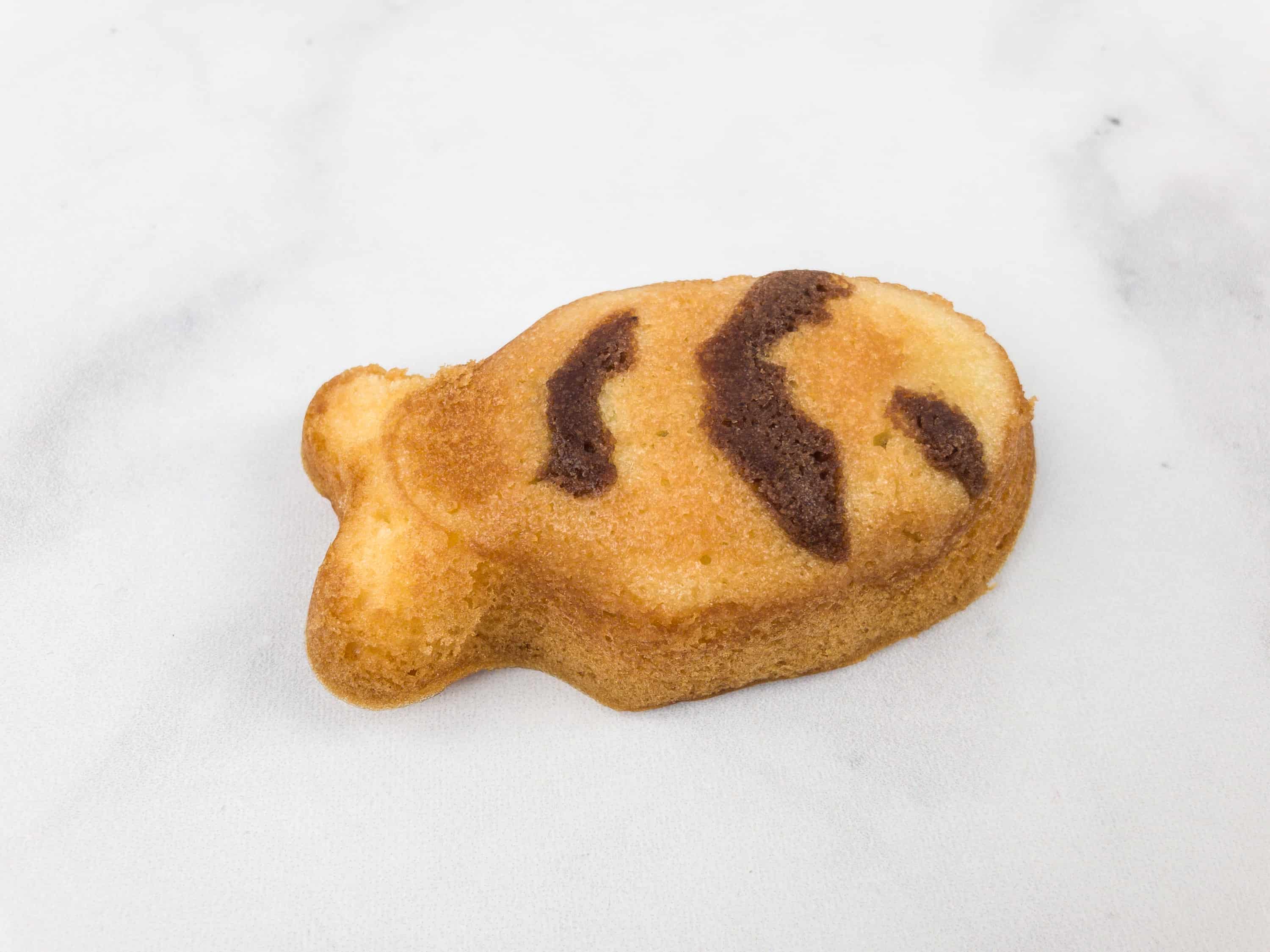 Chocolate was also used to mark the spot for the eye on one side, plus two black stripes on the same side.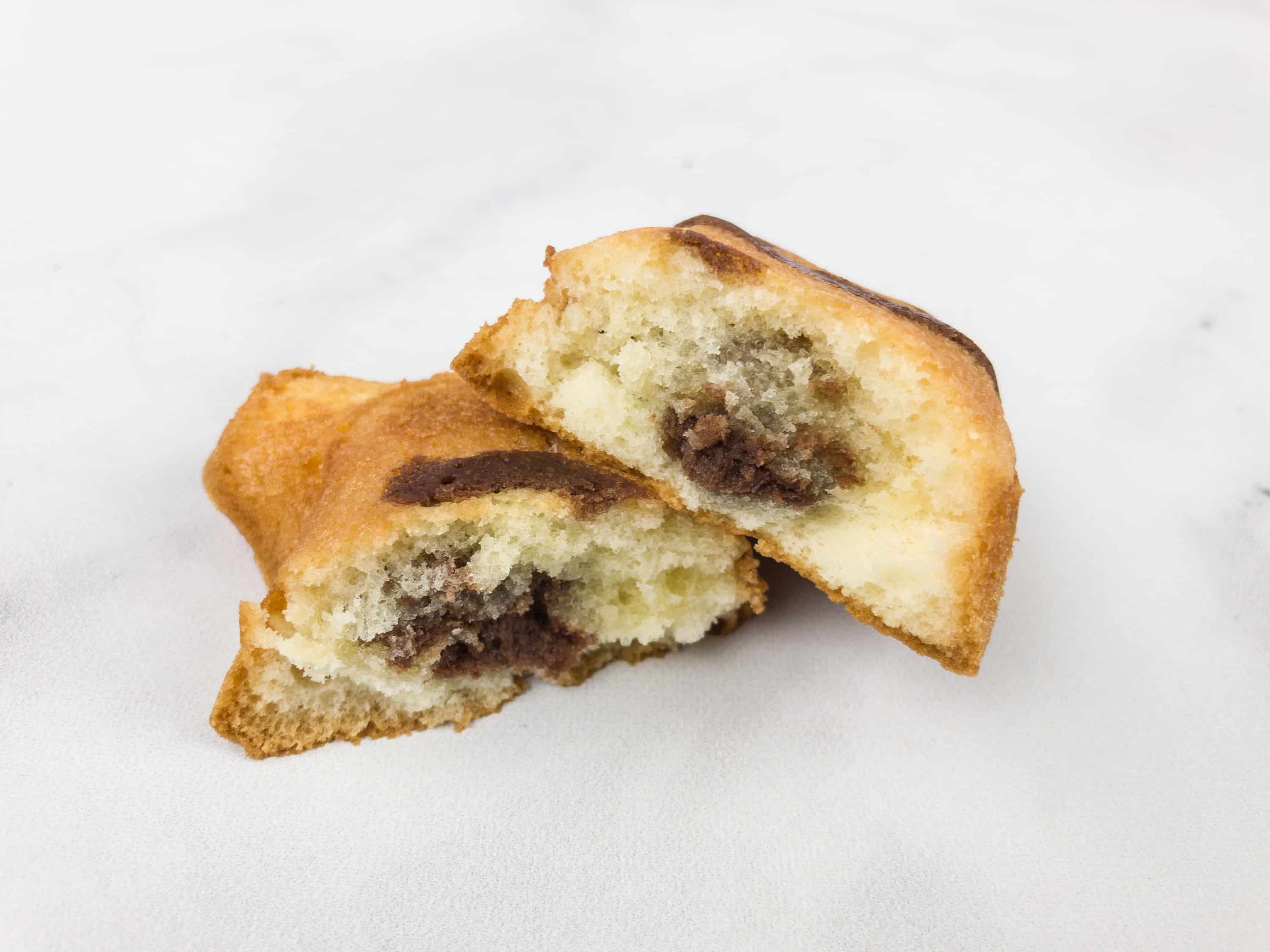 The filling certainly complemented the delightful texture of the mini cake. It's sweet and light but not sugary. Definitely a favorite!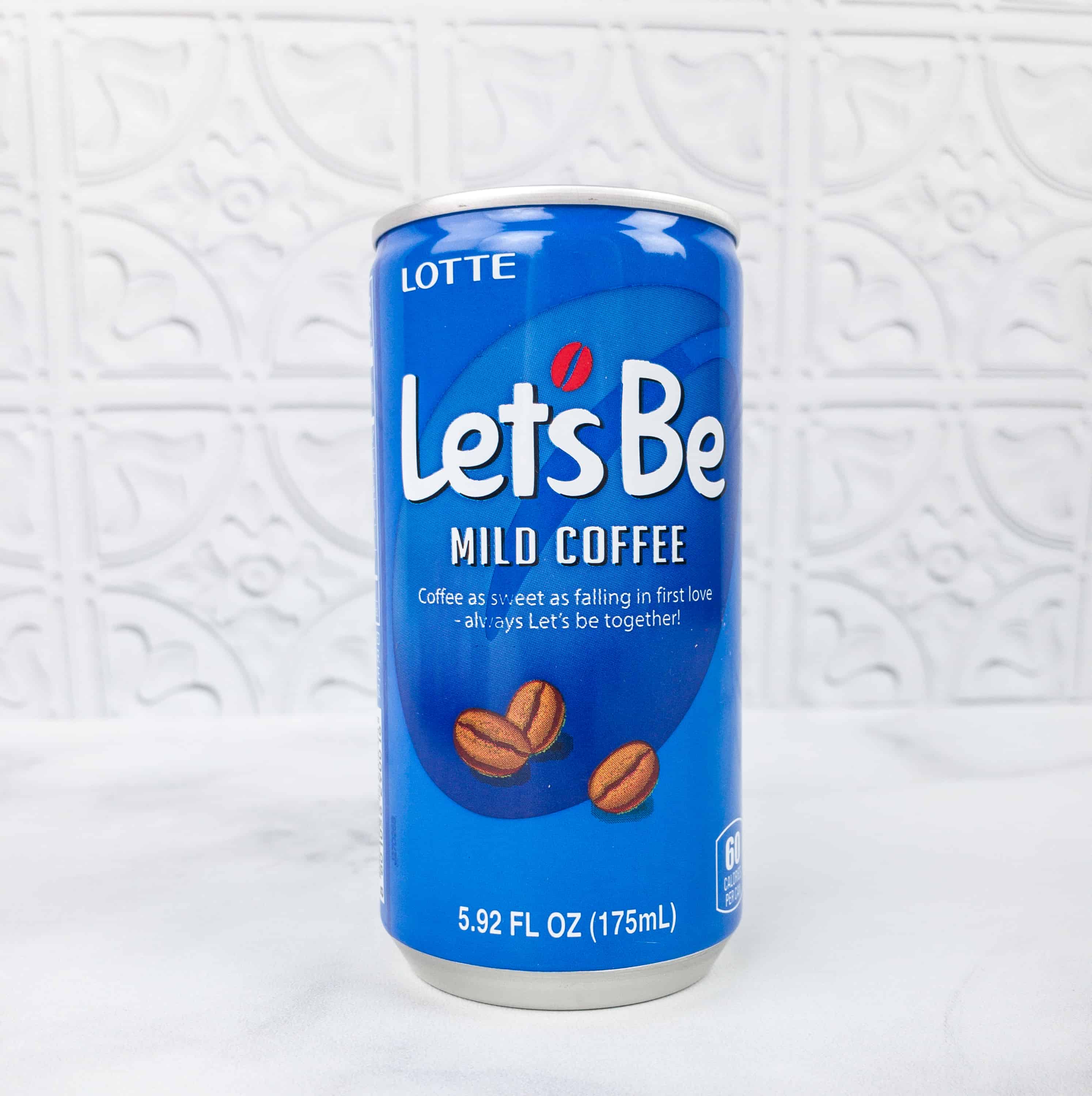 Lotte Let's Be Mild Coffee ($0.79) Aside from spicy food, another thing that many Koreans love is coffee. Unfortunately, it's not my thing so I have to pass this can of coffee to someone who will appreciate it, a.k.a. my husband. It's made with freshly ground coffee beans, and it comes in a ready-to-drink can which you can bring anywhere you go.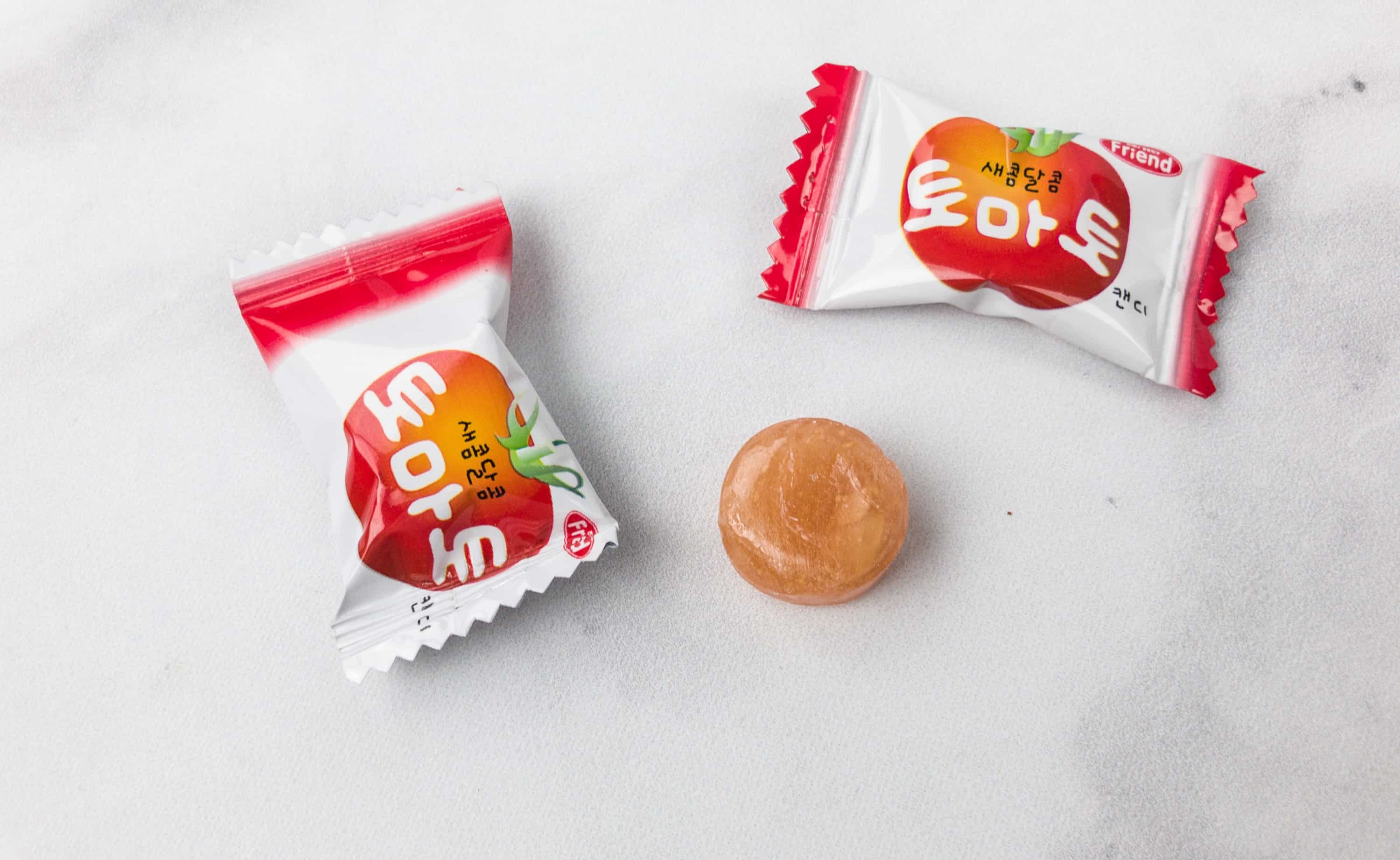 Tomato Candy Tangy. These hard candies are made for those who can't get enough of their tomato fix. It's tangy and a bit sweet at the same time. They taste exactly like Campbell's tomato soup!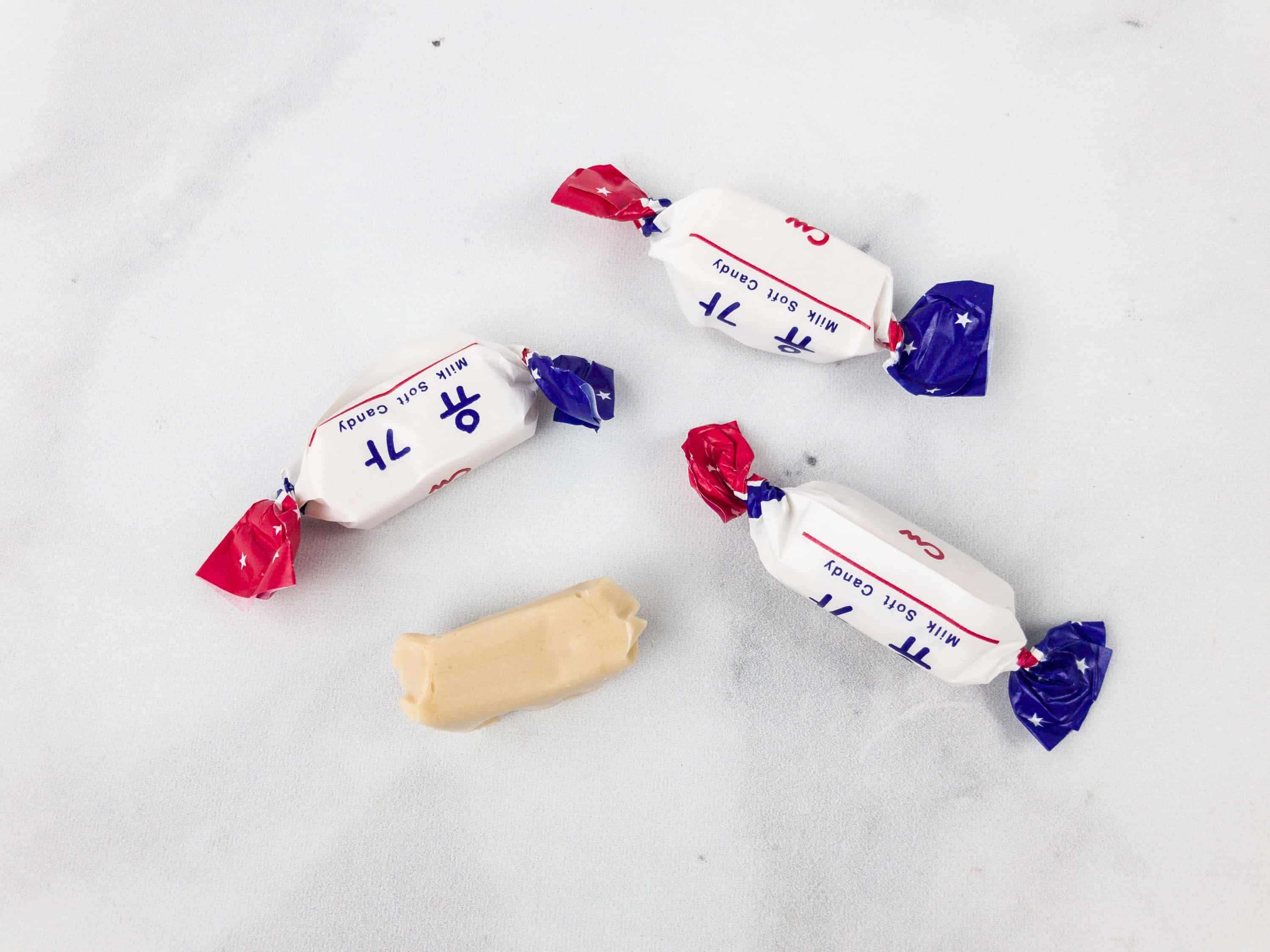 Milk Candy. Soft and creamy, these milk candies were a hit with the kids. They're also sweet, exactly just like milk!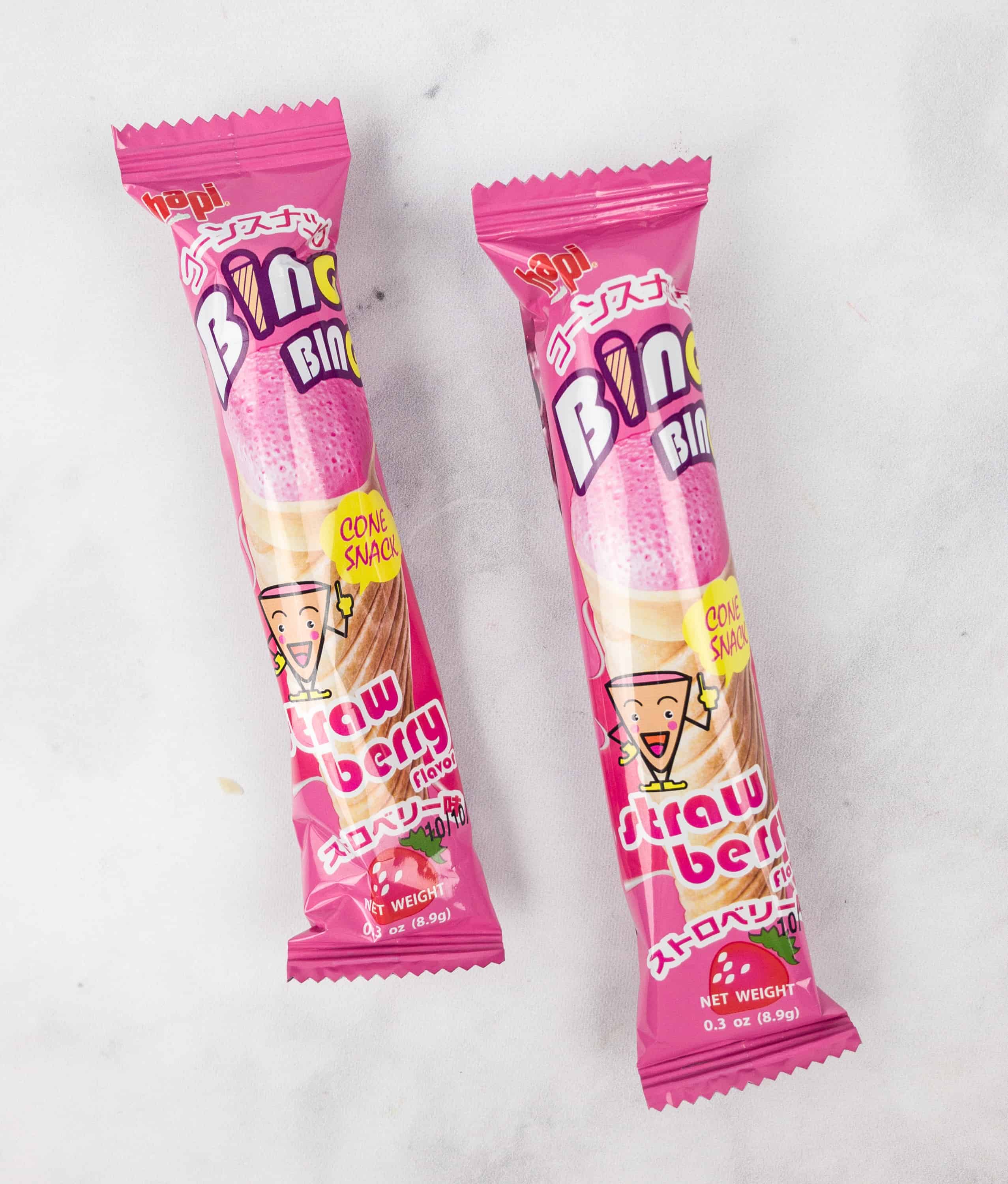 Bing Bing Cones Strawberry Flavor ($2.26) Mini ice cream on a cone, anyone? I like this treat because it's crunchy, tasty, and has a real strawberry flavor.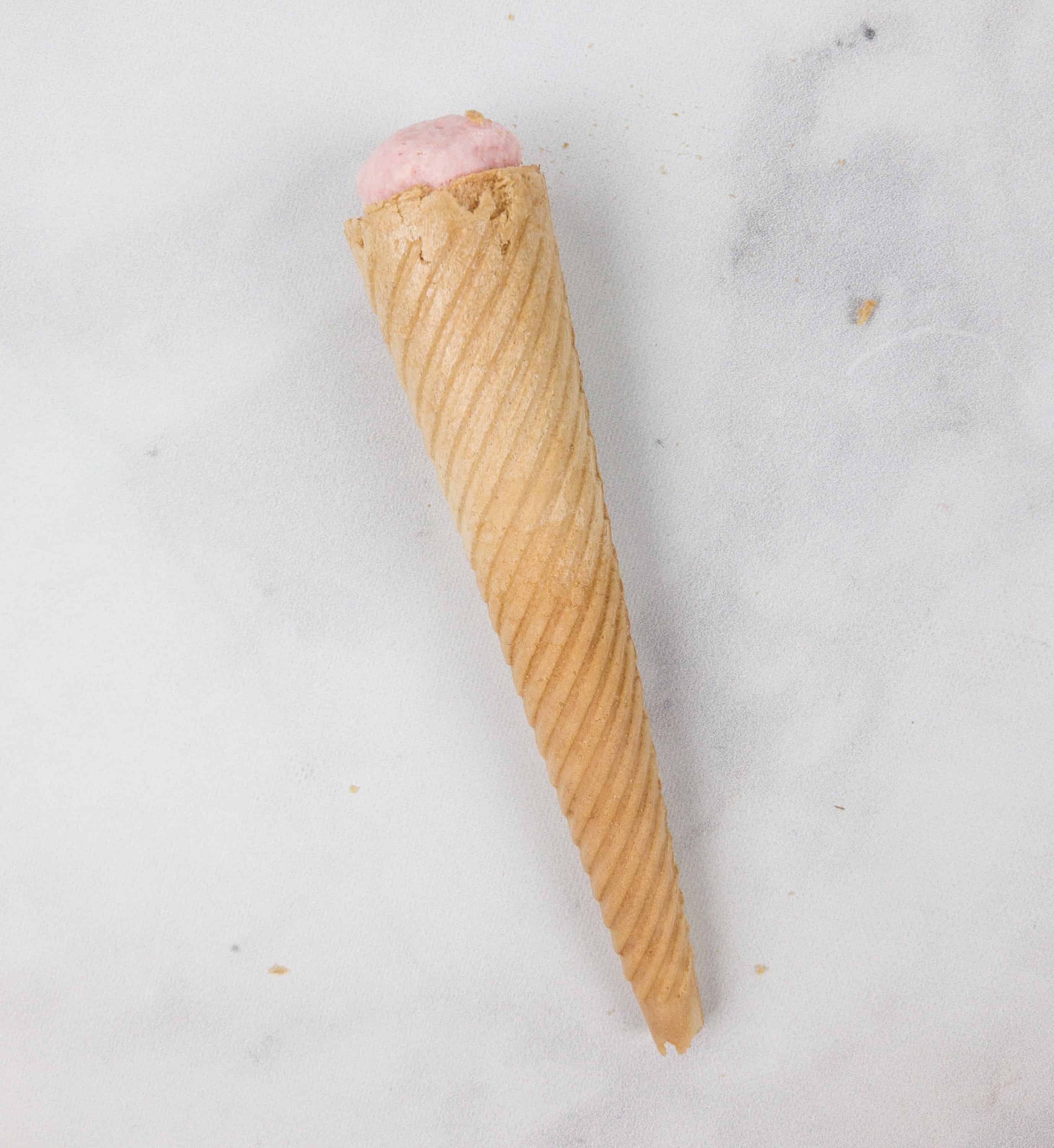 The strawberry flavored filling was rich and smooth! Plus the ice cream cone shape makes it even more fun!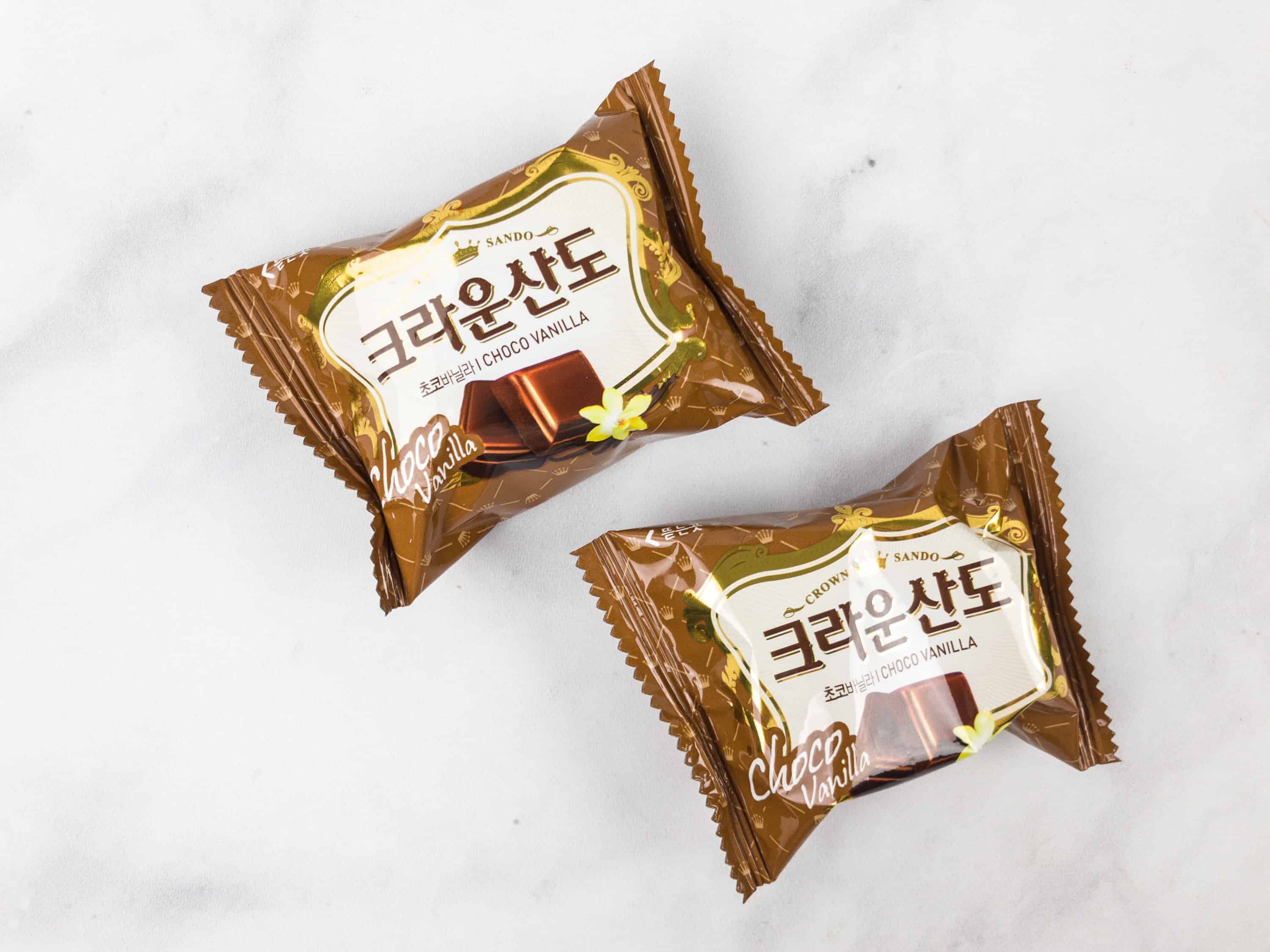 Crown Sando Choco Vanilla Cookies (about $2.29) I love sandwich cookies, and these chocolate vanilla cookies from Korea are not an exception!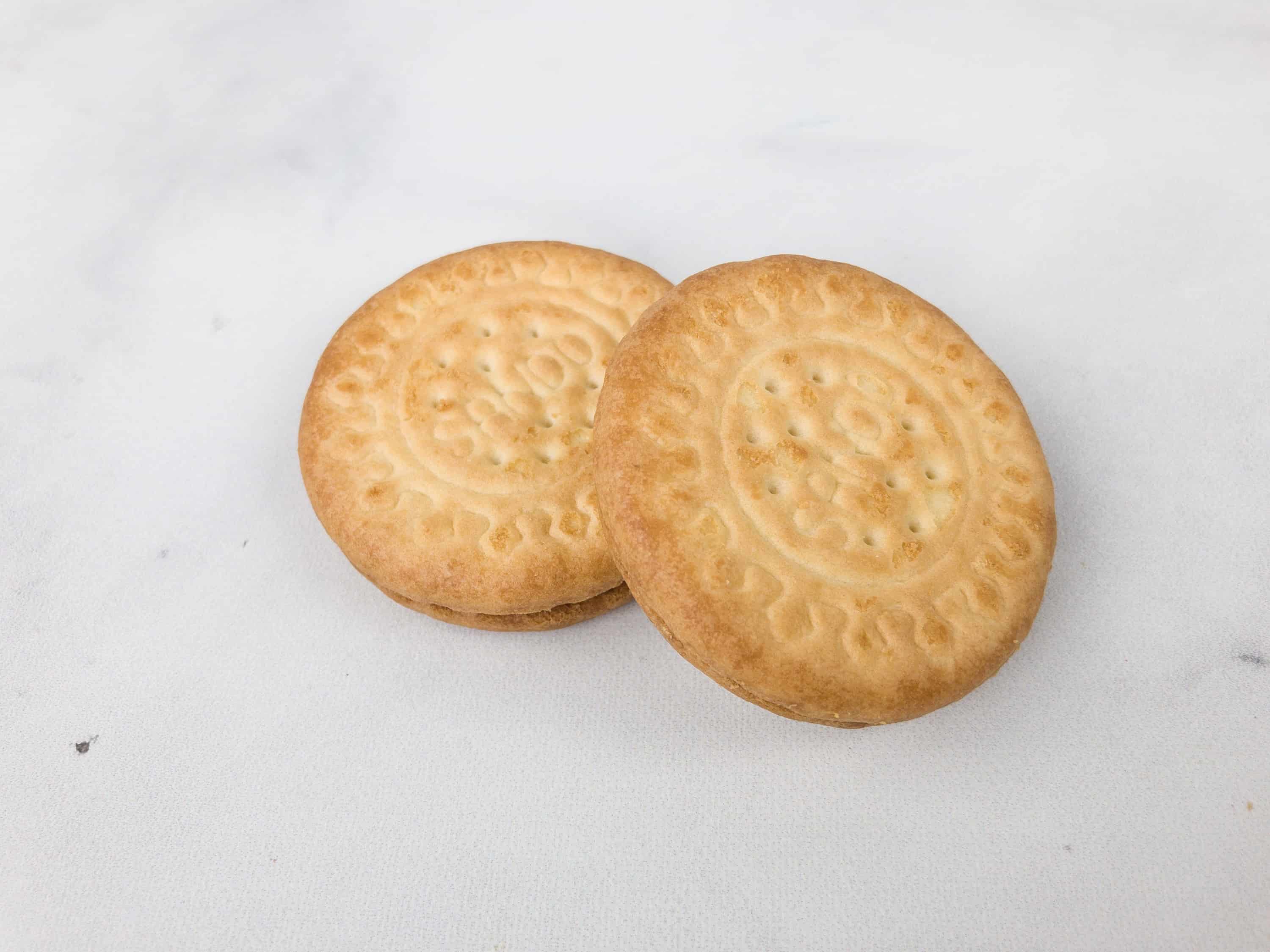 It has a smooth chocolate filling sandwiched between two buttery vanilla biscuit cookies.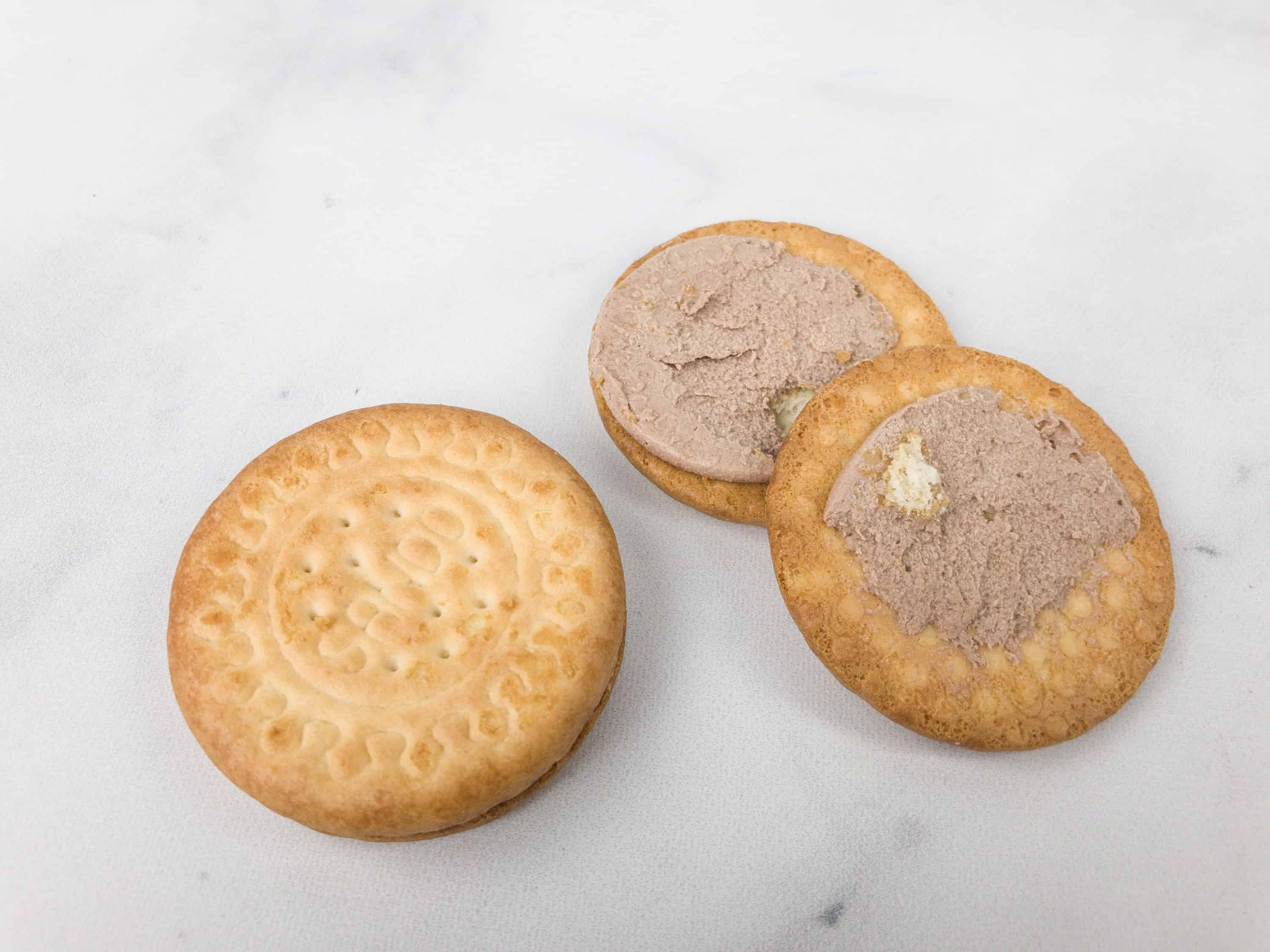 They're usually paired with hot beverages, but to me the cookies taste great on their own. They were amazing. I am glad that US snack foods aren't nearly as good, I wouldn't know what to do with myself.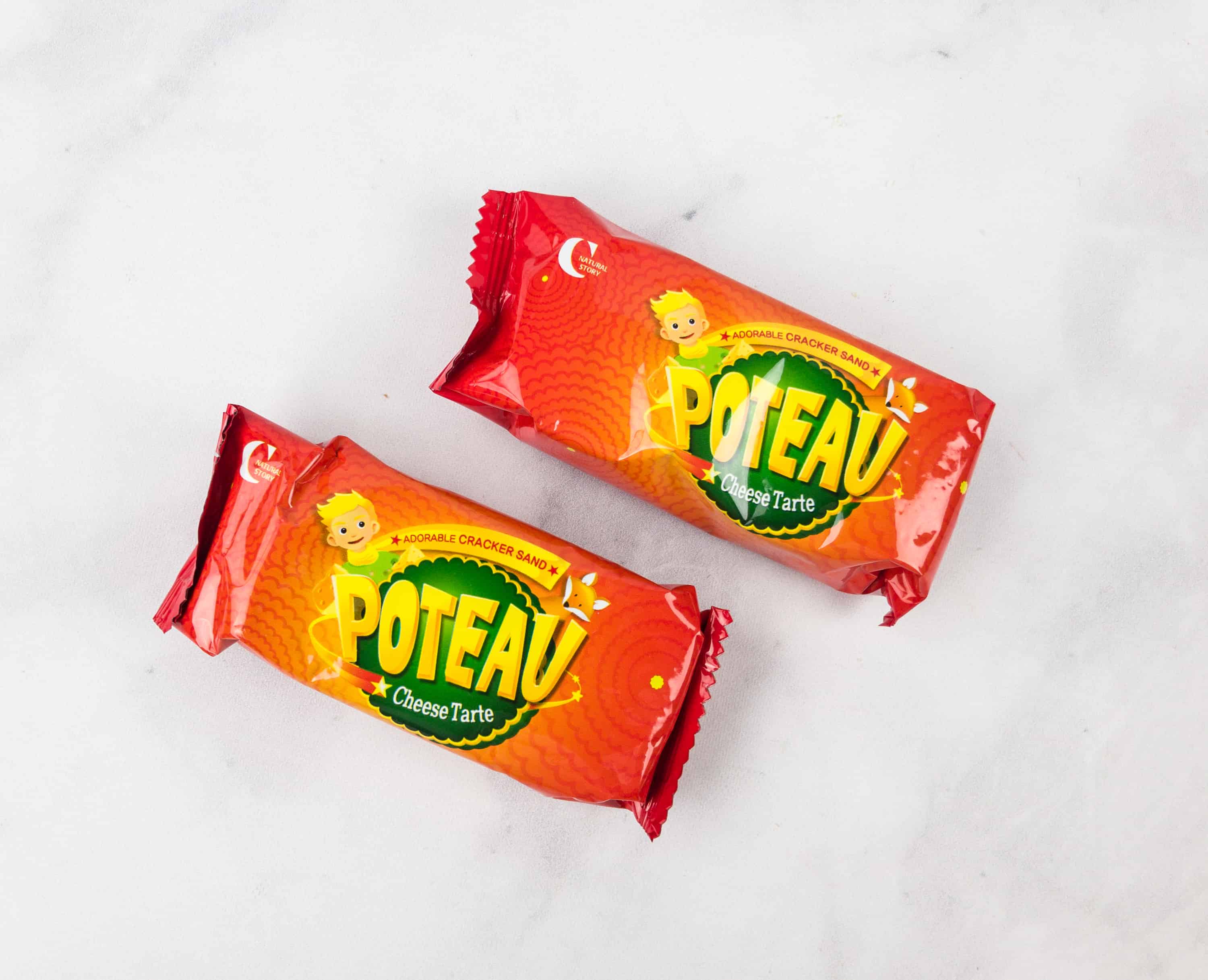 Poteau Cheese Tarte ($10.99 per box) More sandwich cookies, but this time, they're filled with cheese!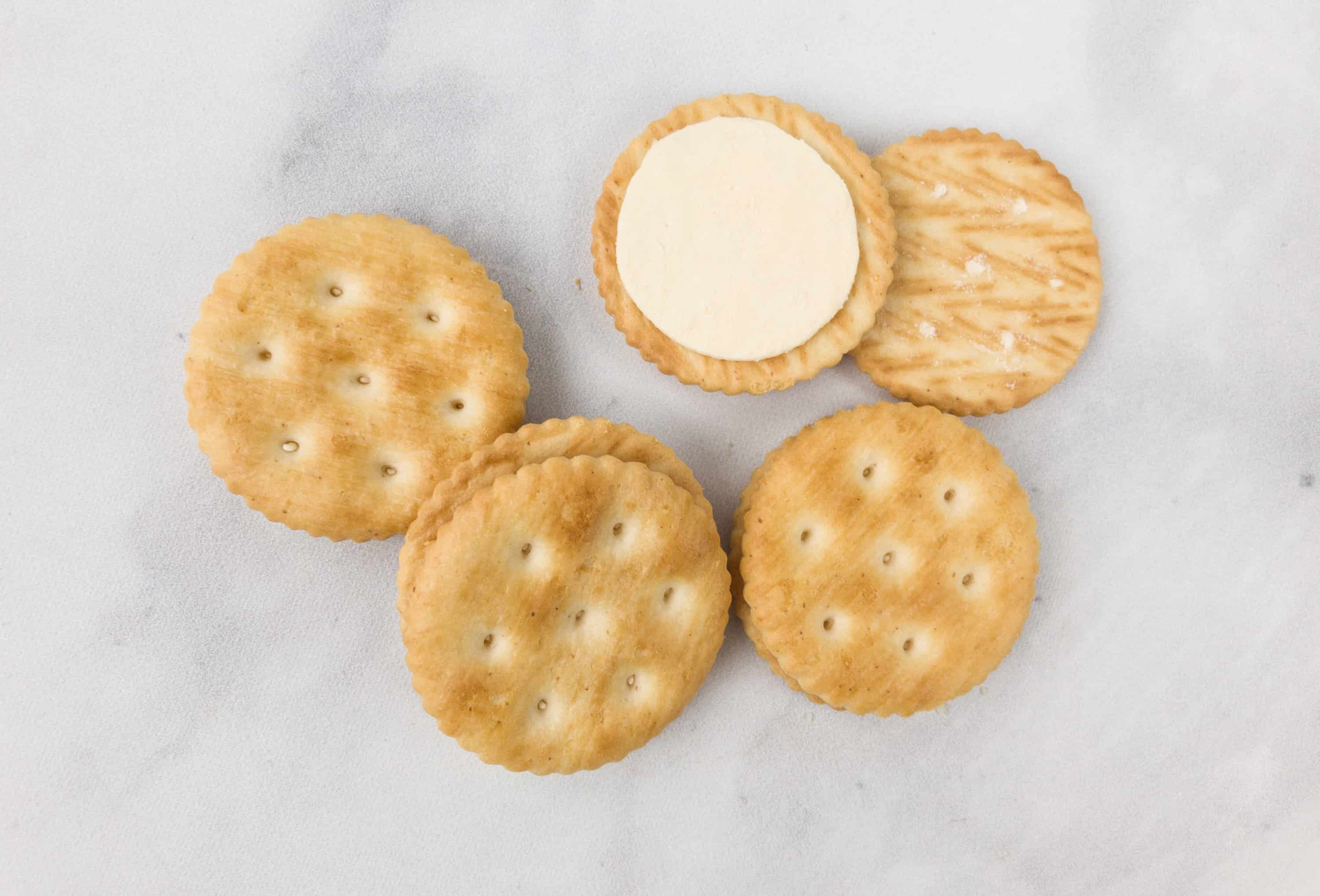 The taste is cheesy but the spread between the cookies doesn't look like regular cheese spreads you can find here in the US.
Lotte Chocolate Crisp Coated Sticks. It's Pepero, but bigger and individually wrapped! This is on the level of receiving a large chocolate sampler in the box – it's very large and there's a lot of it.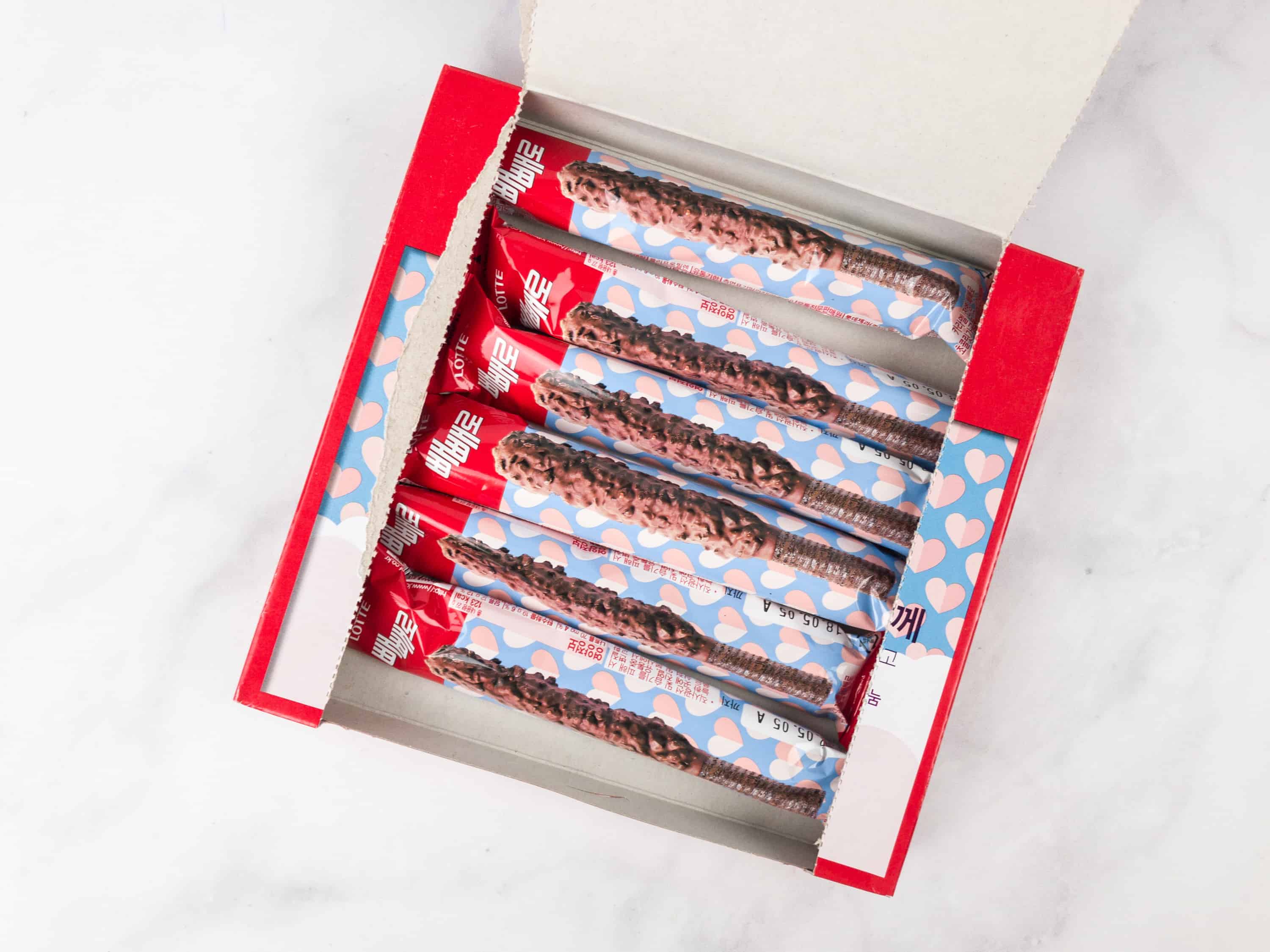 We got an entire V-day box of these chocolate coated cookie sticks!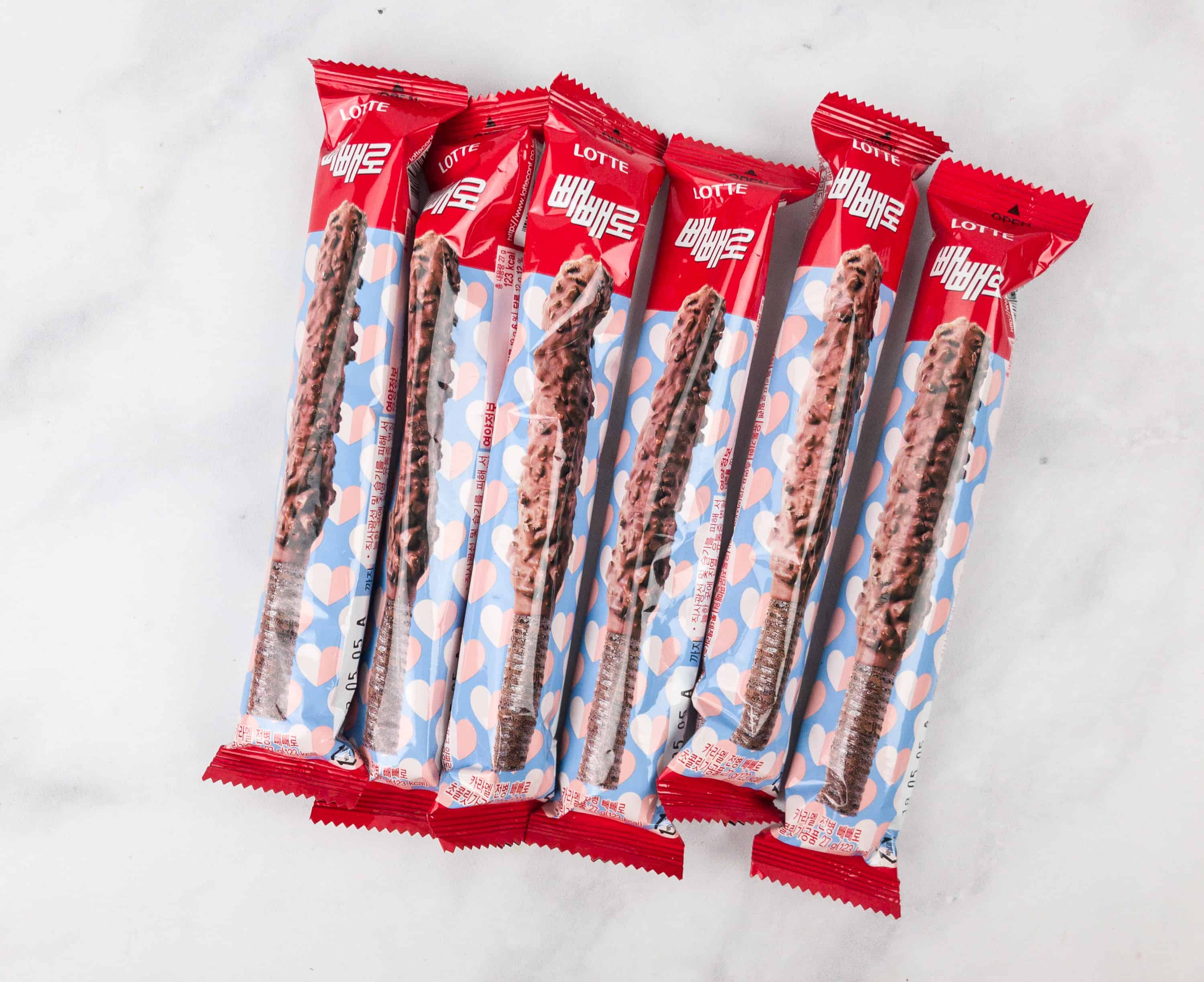 There are 6 sticks in the box, which means you can share with friends or family!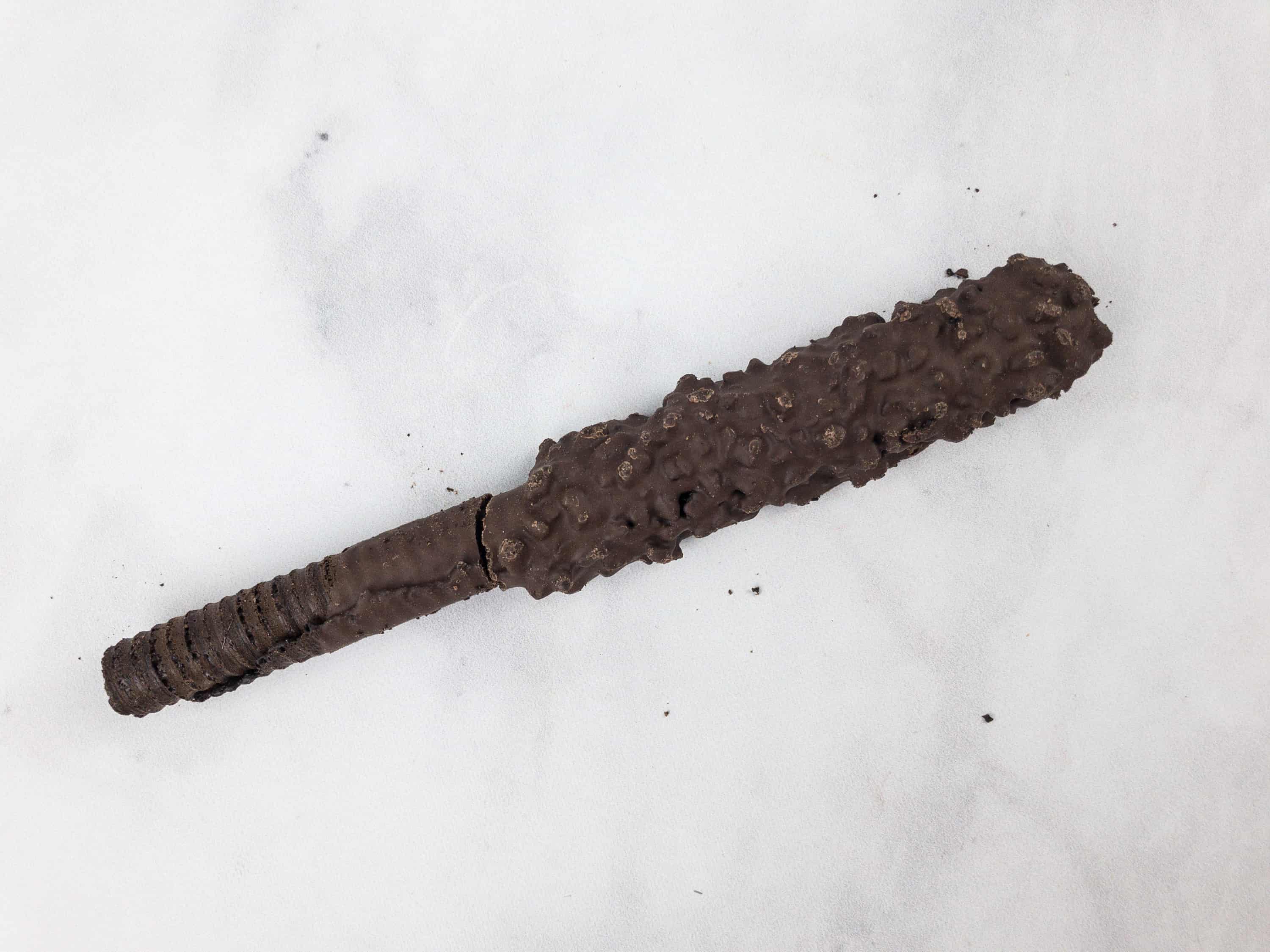 It's chocolate covered from top to bottom. The crisps added a nice texture to the snack too.
When you bite on the bread stick, there's a chocolate filling too. It's indeed a chocolate overload! Every stick was a substantial snack for me & a kid.
Korean candies, chocolates, and spicy snacks — everything you'd want from a Korean snacks store is included in this box! And there's a lot! I was so happy seeing the giant box being full to the brim, and the quality of each snack didn't disappoint at all. This month's Umshik box included multiple full size snacks plus lots of individually sized goodies so I thought it was a great value – especially with getting that special Valentine's Day Lotte snack!
Are you getting the Umshik Box today?