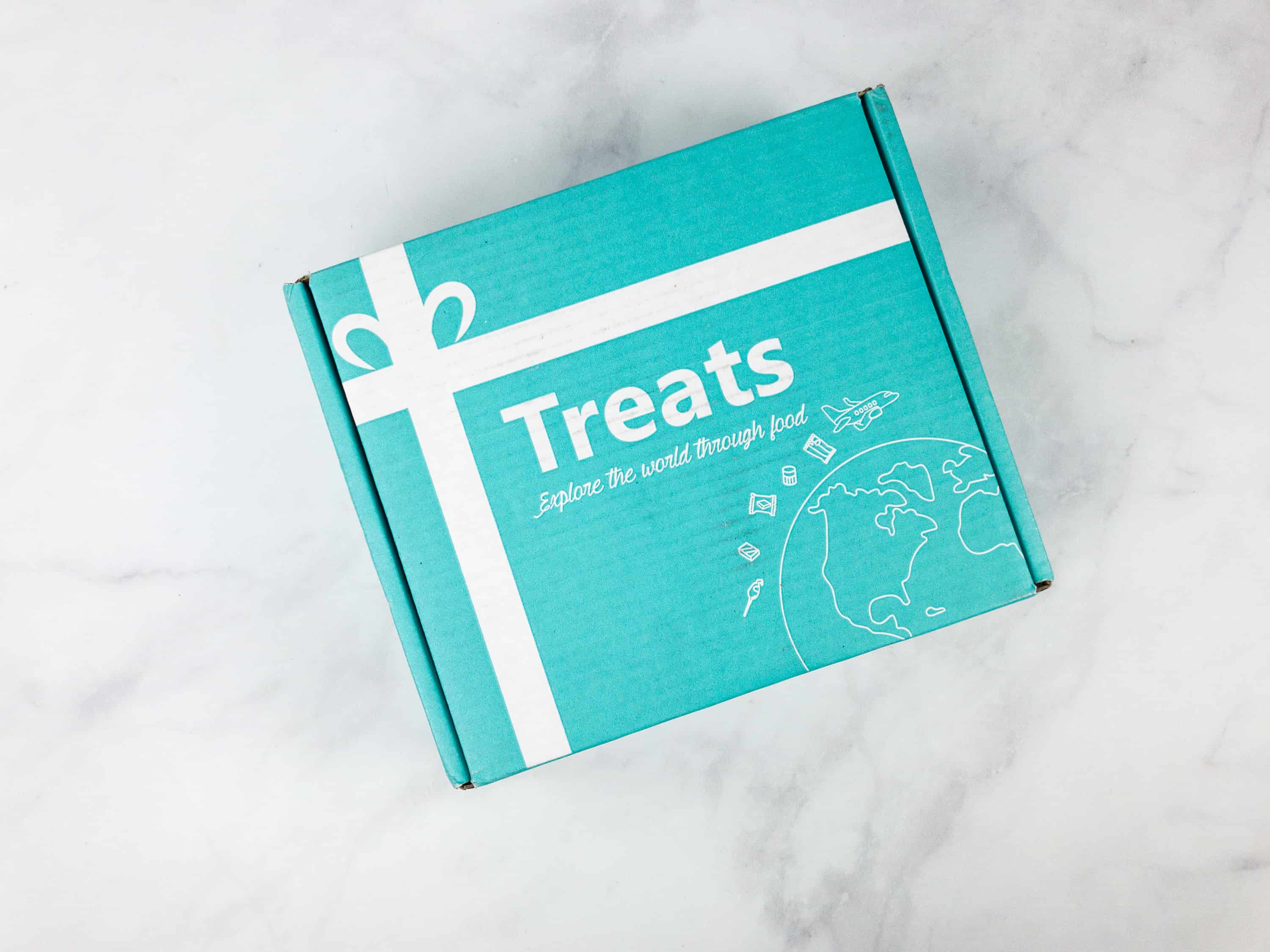 Treats is a monthly snack subscription full of snacks from around the world. You can expect to receive eclectic and interesting snacks that you've never sampled before (unless, of course, you've lived in the featured country recently)! The Standard Pack offers 4-5 snacks, while the Premium box offers 8-10. This, of course, is the Premium Box. It's quick to enroll, and you'll get your first box within a few days of when you subscribe.
The packaging is simple and elegant. Tissue paper keeps the contents a secret until you are ready to dive in.
DEAL: You can save 15% on your first month with coupon code HELLO15.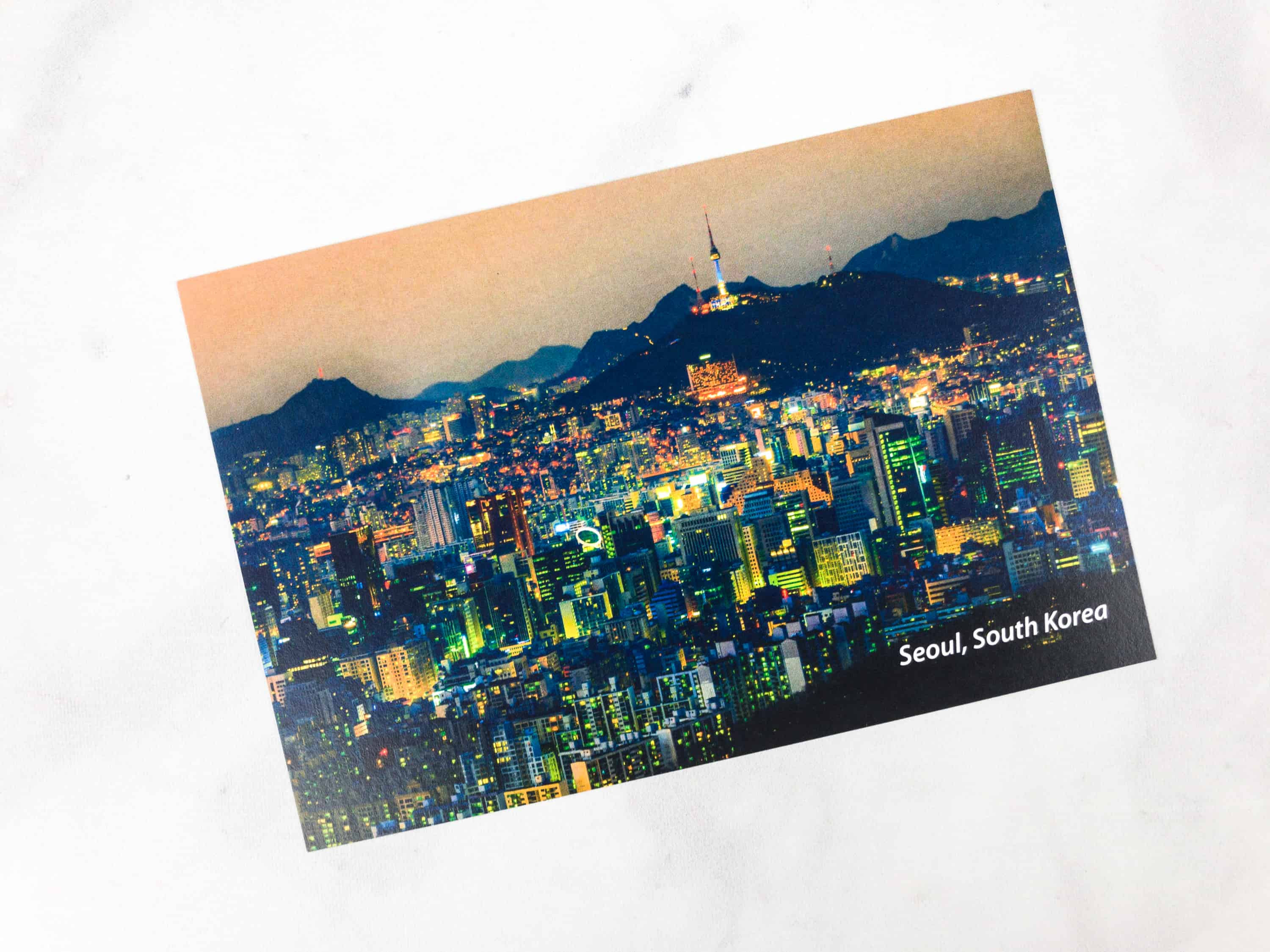 The box always includes a beautiful postcard welcoming us to this month's Treats destination. Usually, it is a shot of one of the most iconic landmarks of the country. This month, it's Seoul, South Korea!
The box is filled to the top with goodies! Everything comes in its original packaging, often solely in the language of the featured country – sometimes it's just as much fun to see the unique package styling as it is to try the snacks! The box is always so full, that they don't need to use any extra packing material.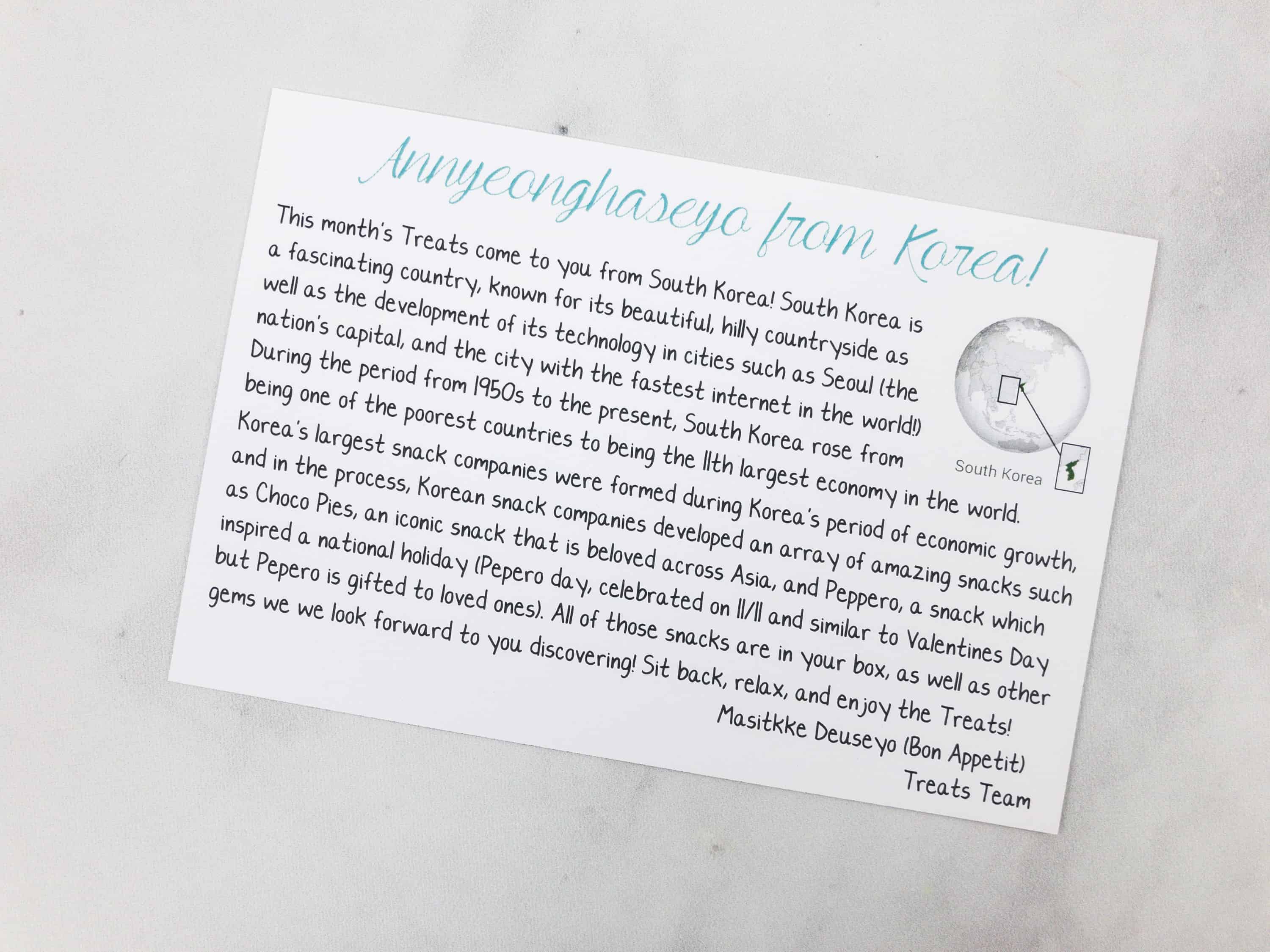 The introduction card tells a little about the snack culture and points out some of the flavors or snack styles that are popular or unique to the destination.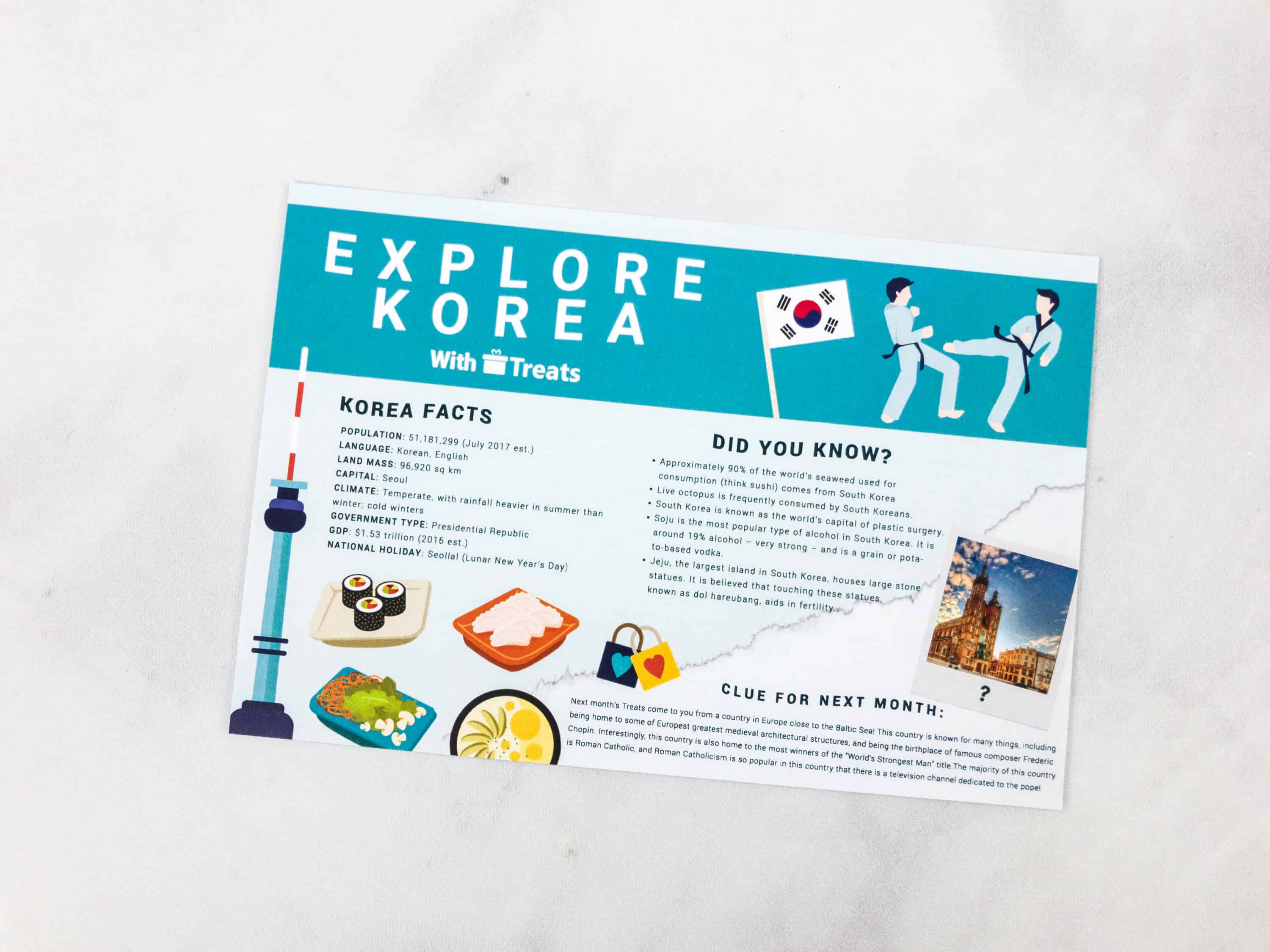 Another card features facts about South Korea, plus a clue for next month's box. They said it's a country in Europe close to the Baltic Sea. Any guesses?
This month's featured recipe is Bibimbap, or Korean rice with mixed vegetables.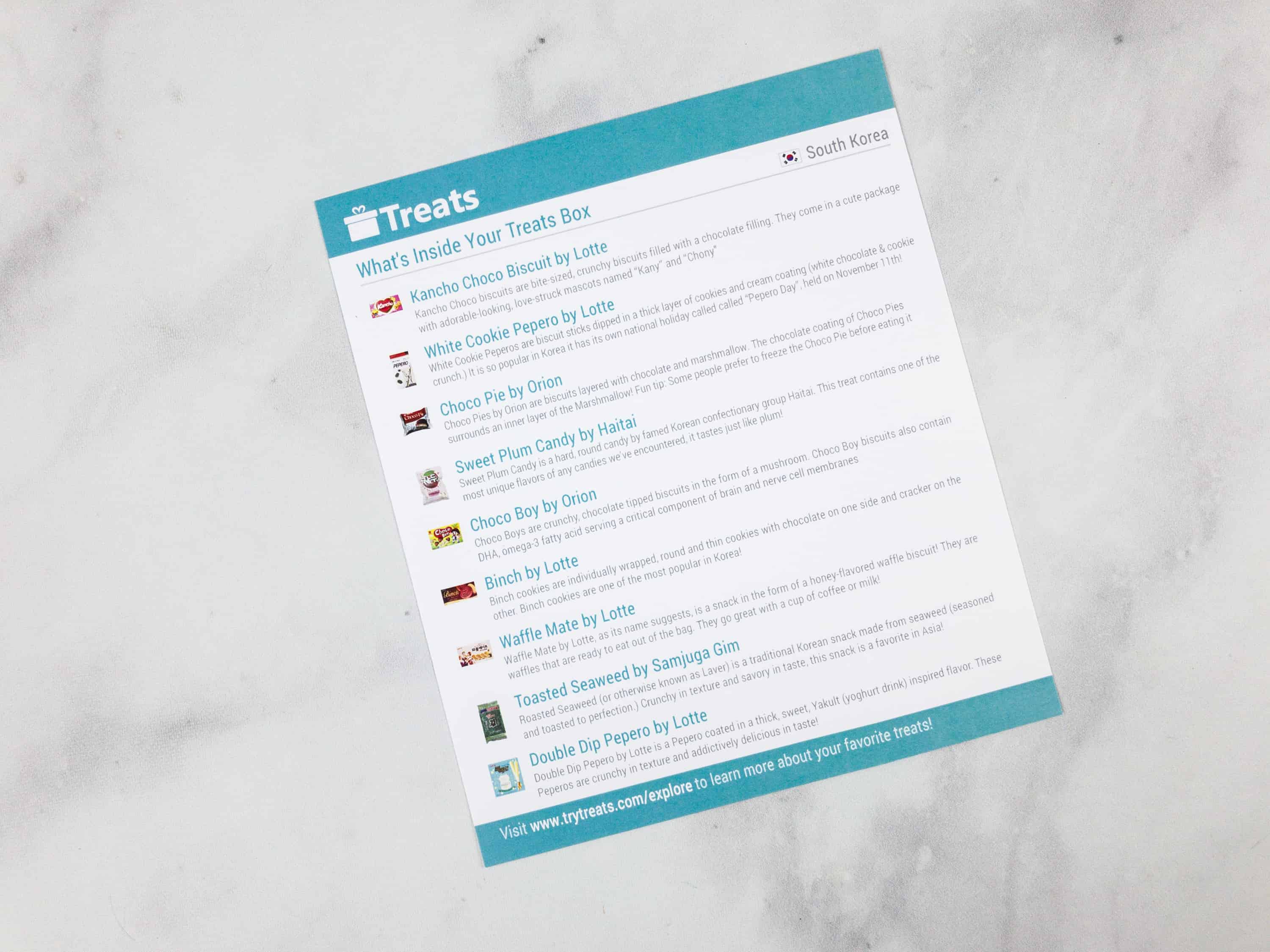 There is also a handy info card that gives the name and maker of each treat, as well as a short description of each.The blurbs give you a sense of what to expect, but you'll have to check each treat's label (and possibly hire a translator) for more detailed info on ingredients and nutrition. Even with the card, the only way to truly appreciate everything is to taste it!
Everything in the box. The composition of each Treats collection depends on the local snacking culture, but there is usually a good mix of sweet and savory and individual and family packs.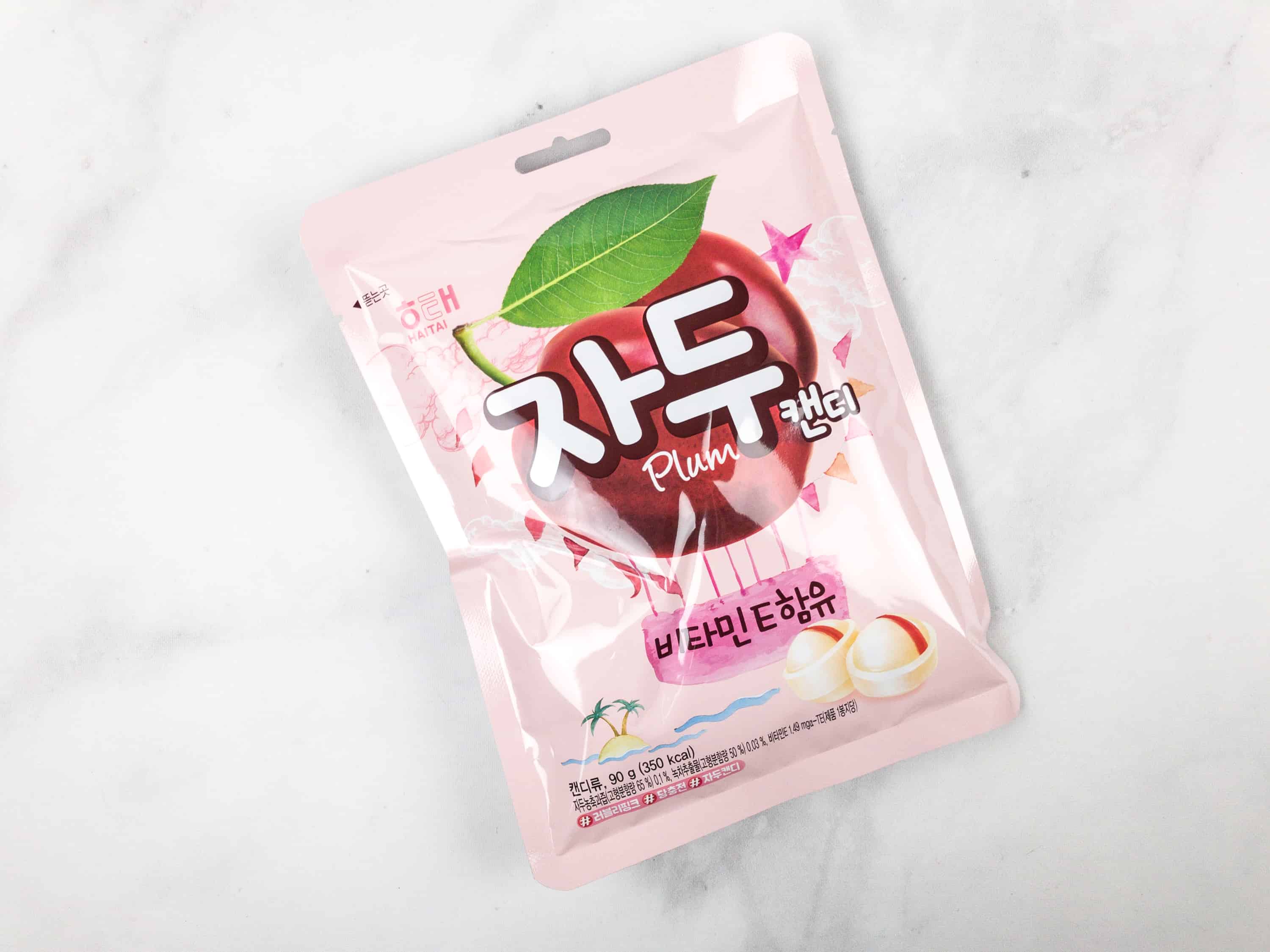 Haitai Sweet Plum Candy ($7.43) A bag of hard plum candies which are flavorful, but not overly sweet.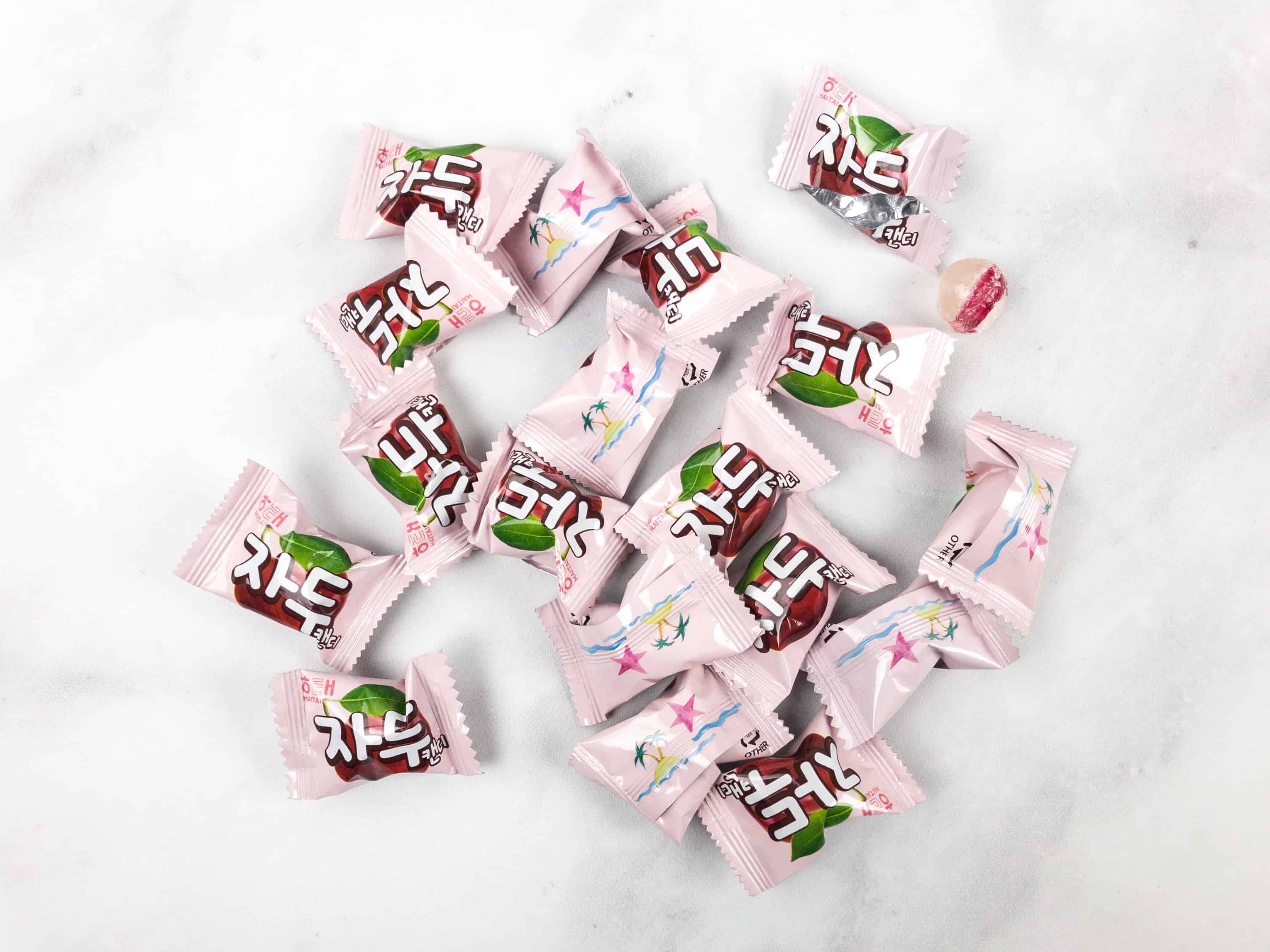 The candies also contain green tea. They're individually wrapped, making them great for sharing. I'm so happy that there's a whole bag!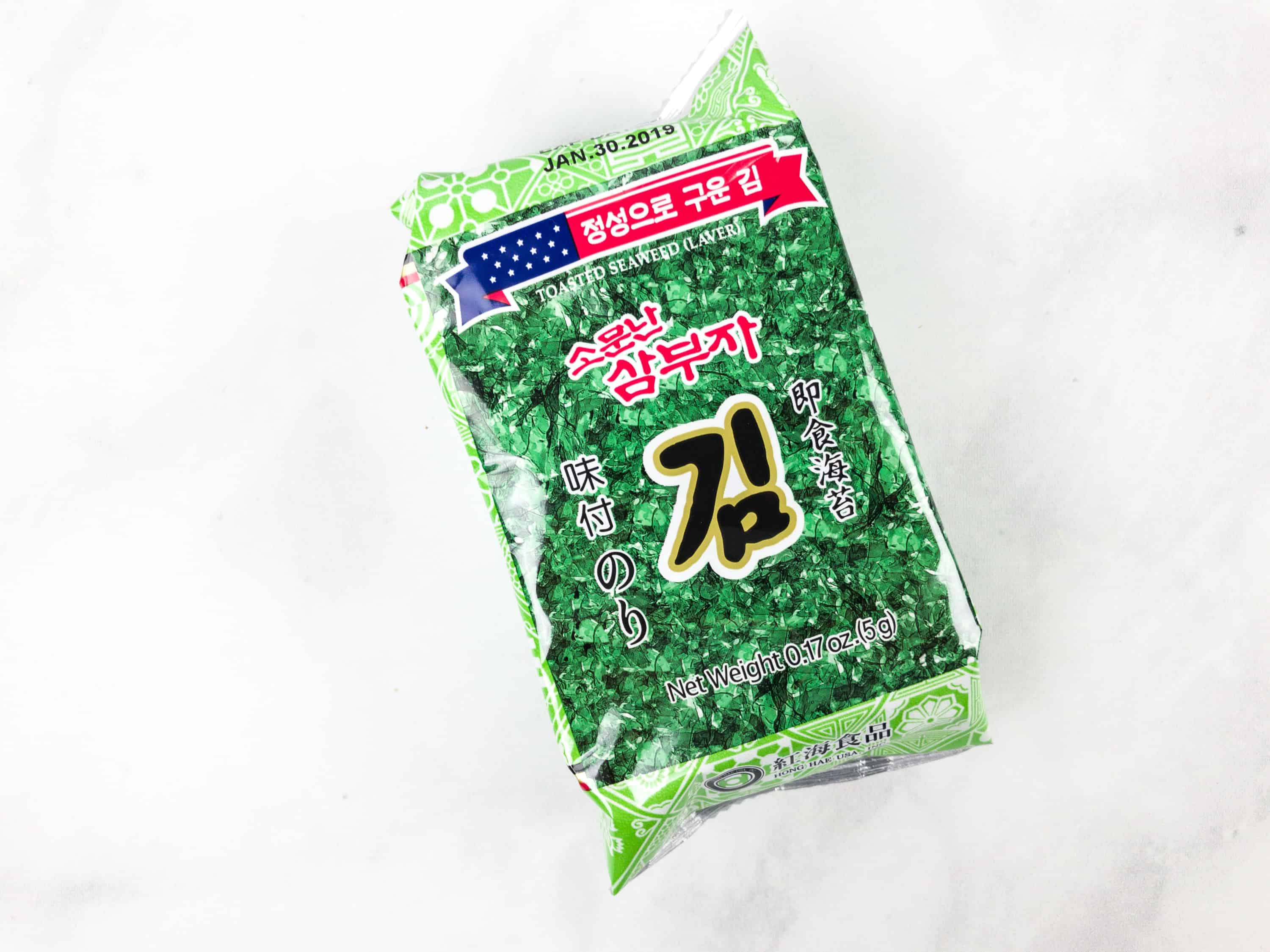 Sambuja Gim Toasted Seaweed. Koreans love dried seaweed and adults even pair them with alcoholic beverages. These were fresh and crispy, and a little salty too.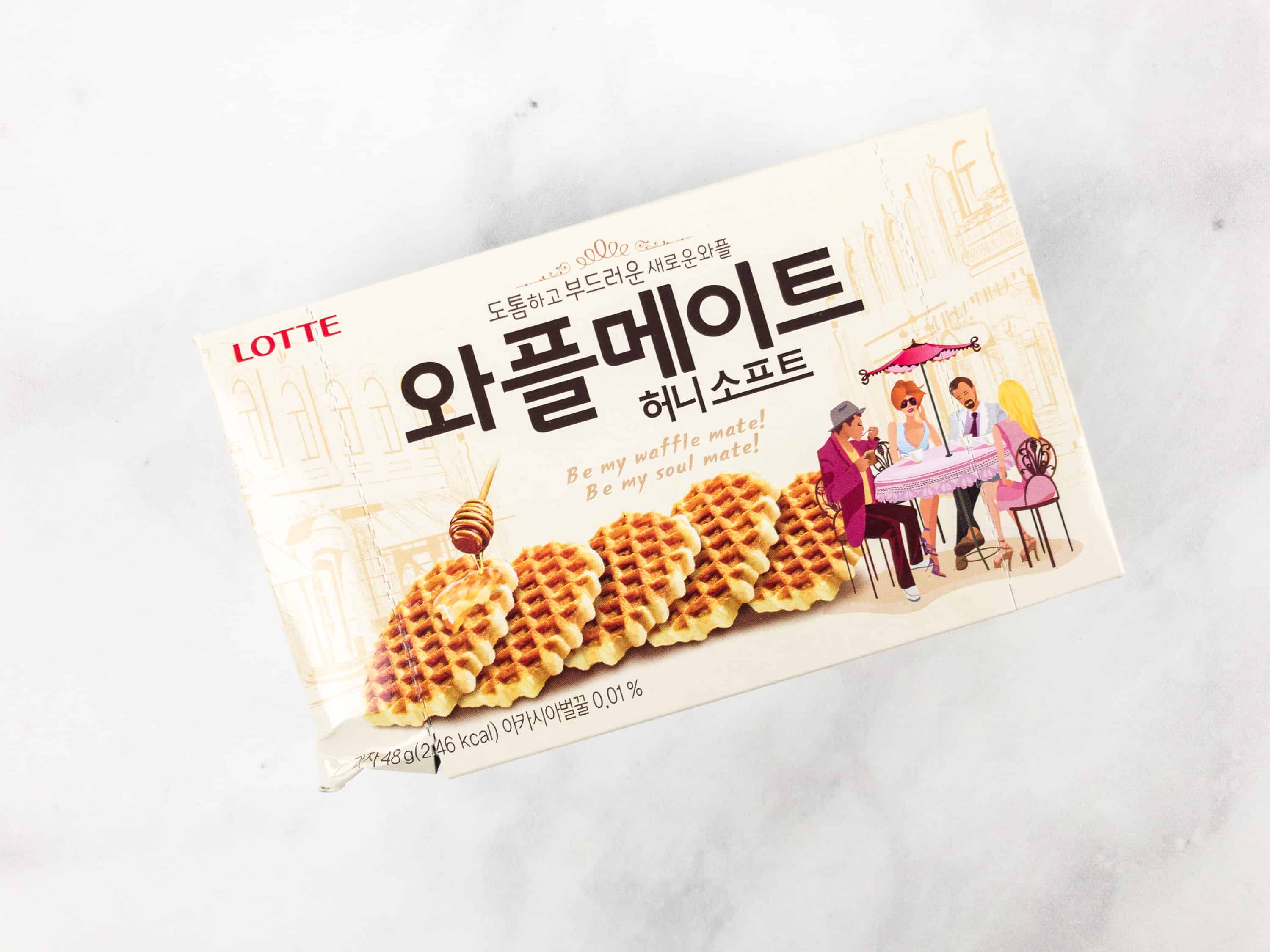 Lotte Waffle Mate ($4.30) The French influence in Korean snacks are evident in this box of waffle biscuits. These taste so good!
There are 3 pieces of waffles in 1 pack and they're all oozing with buttery goodness!
Lotte White Cookie Pepero ($2.25) Pepero is a staple in any Korean-themed snack box! In this box, we got the white cookie variant.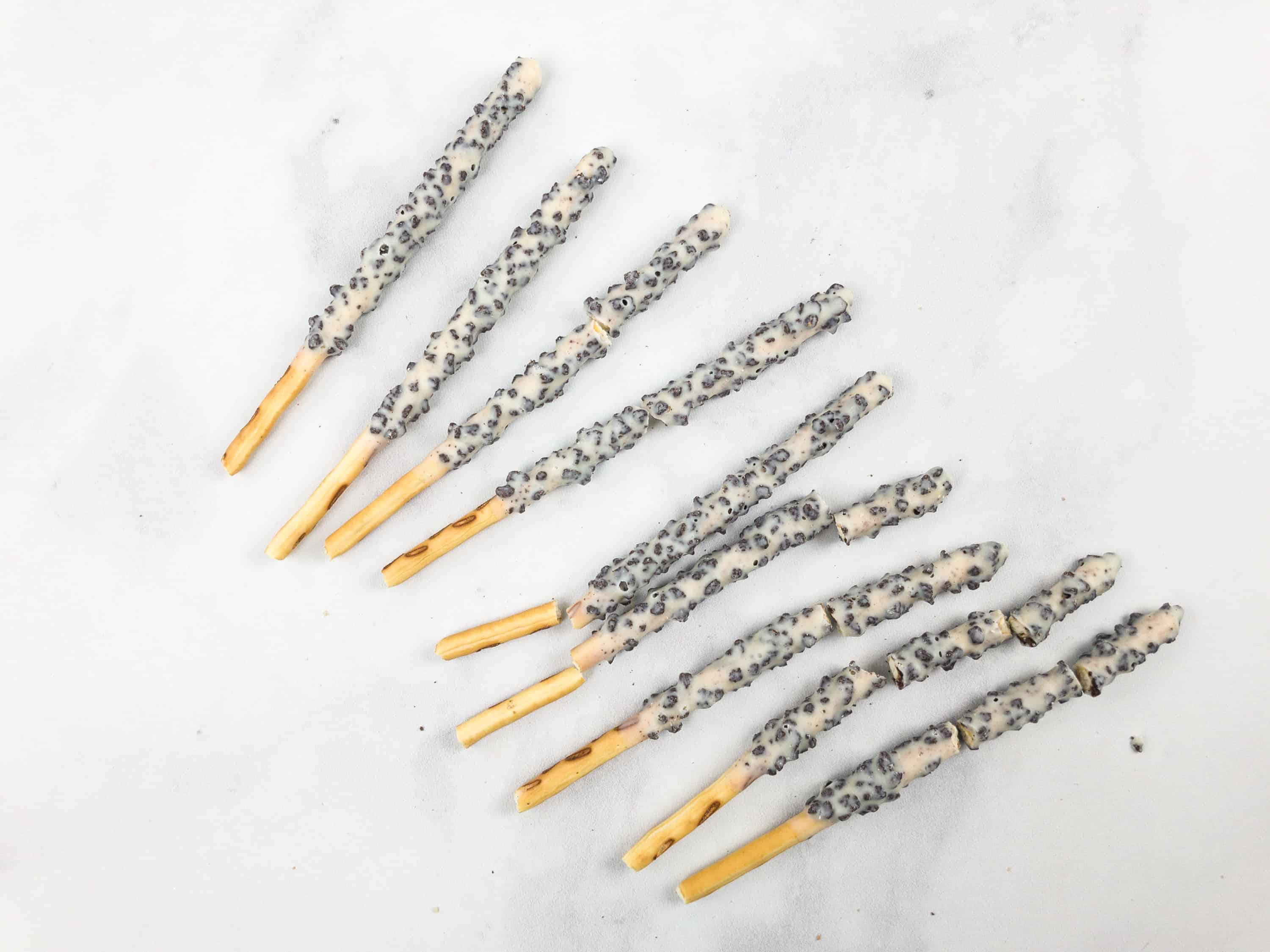 As usual, the cookie stick, white chocolate coating, and cookie bits tasted divine. Some of them got broken during transit, though (this is typical).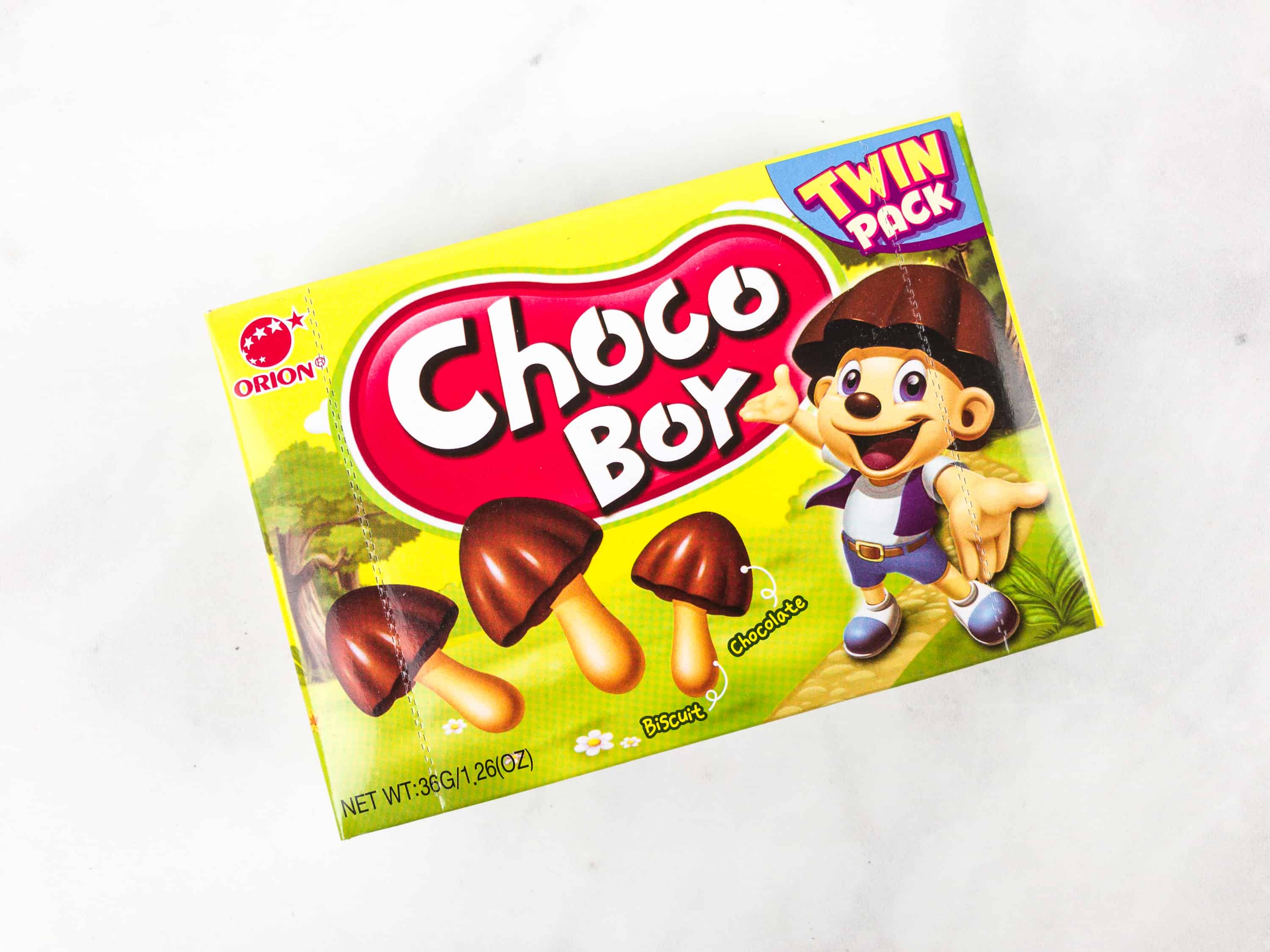 Orion Choco Boy ($1.25) With a biscuit stem and a chocolate shaped cap, these treats look like little mushrooms.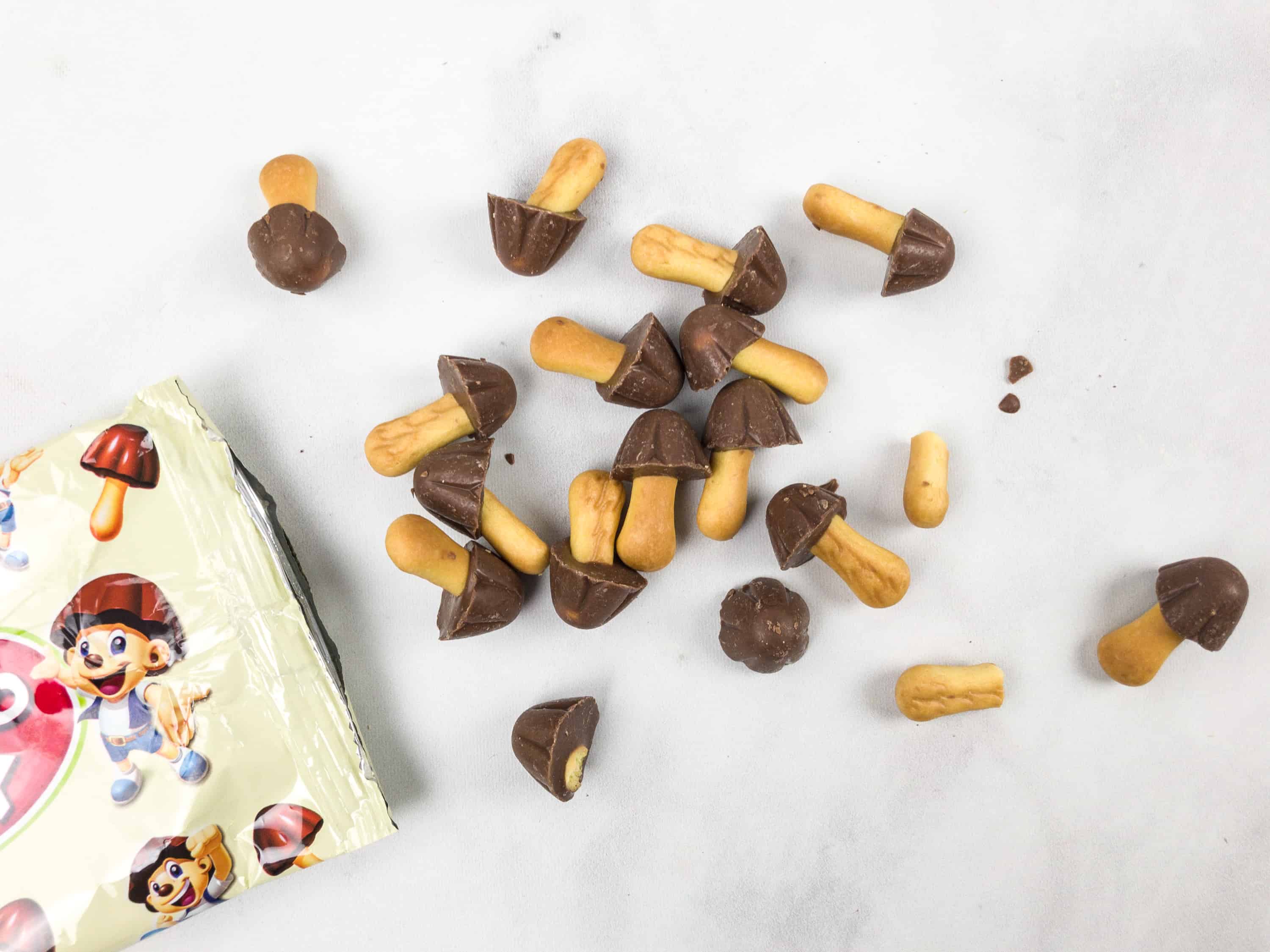 The chocolate is dark and delicious and these goodies are super fun to snack on!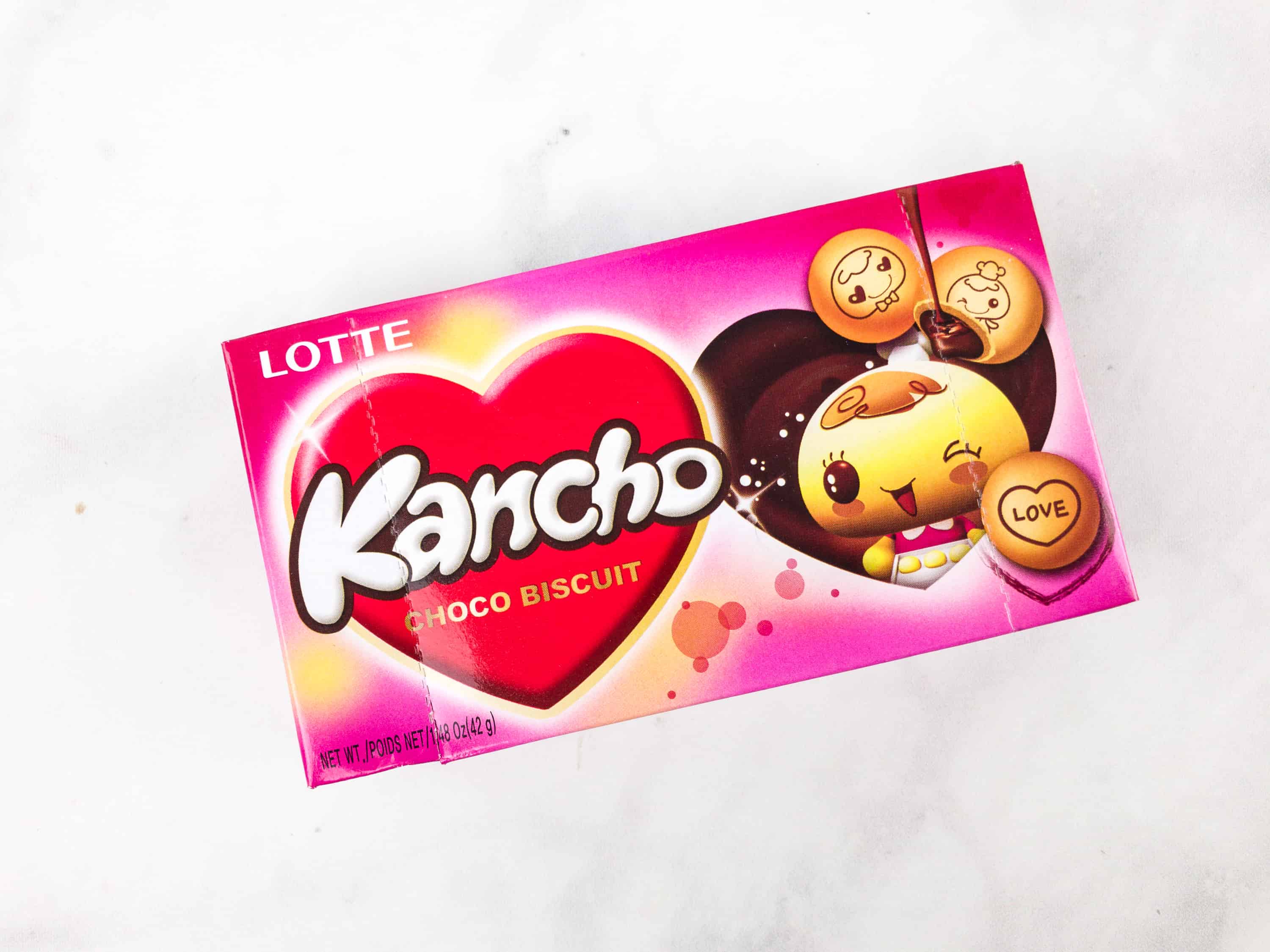 Lotte Kancho Choco Biscuit ($3.18) These actually remind me of Hello Panda cookies from Japan, which are like mini cream puffs filled with chocolates. However, Kancho's flavor is a lot richer!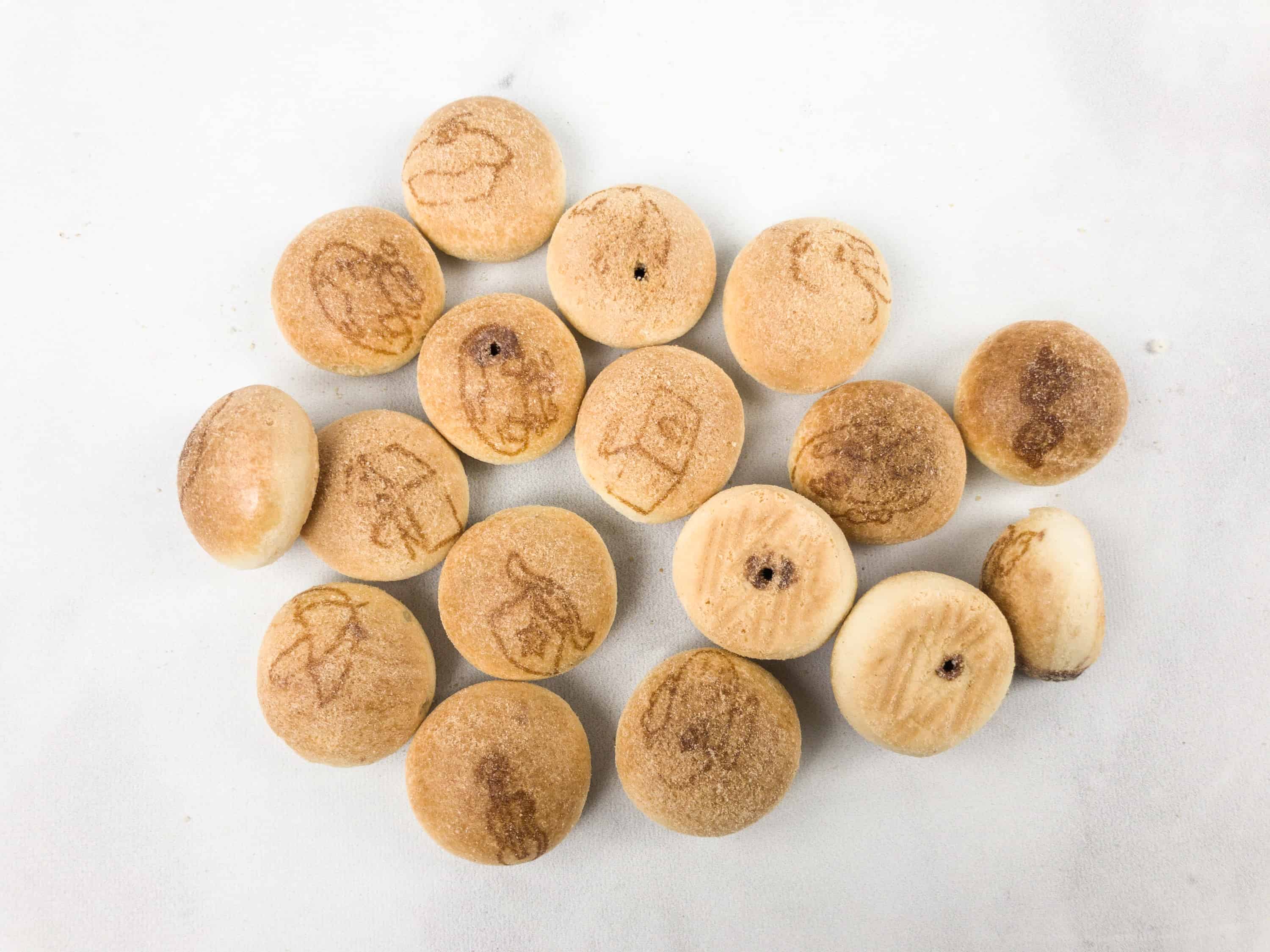 Each biscuit features a cartoon stamp!
Lotte Binch ($47.53) It's another French-inspired treat made of a buttery biscuit topped with dark chocolate. It's yummy and we can't get enough of it!
The snacks are individually wrapped.
Each piece has an elegant design printed it.
The chocolate is dark, while the biscuit is somewhat buttery and they taste so well together!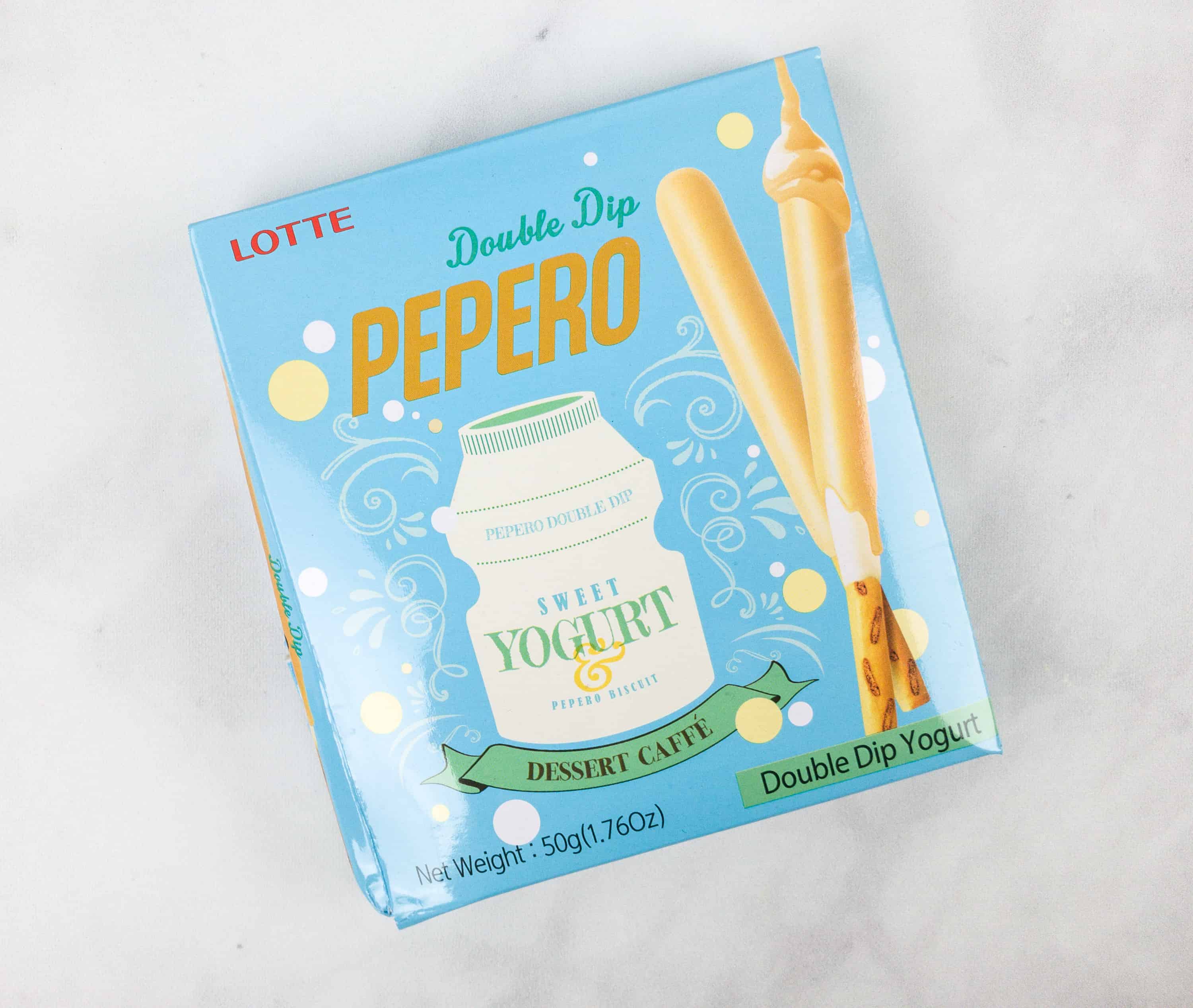 Lotte Double Dip Pepero ($4) Another box of Pepero! This variant contains yummy cookie sticks with two creamy yogurt coatings.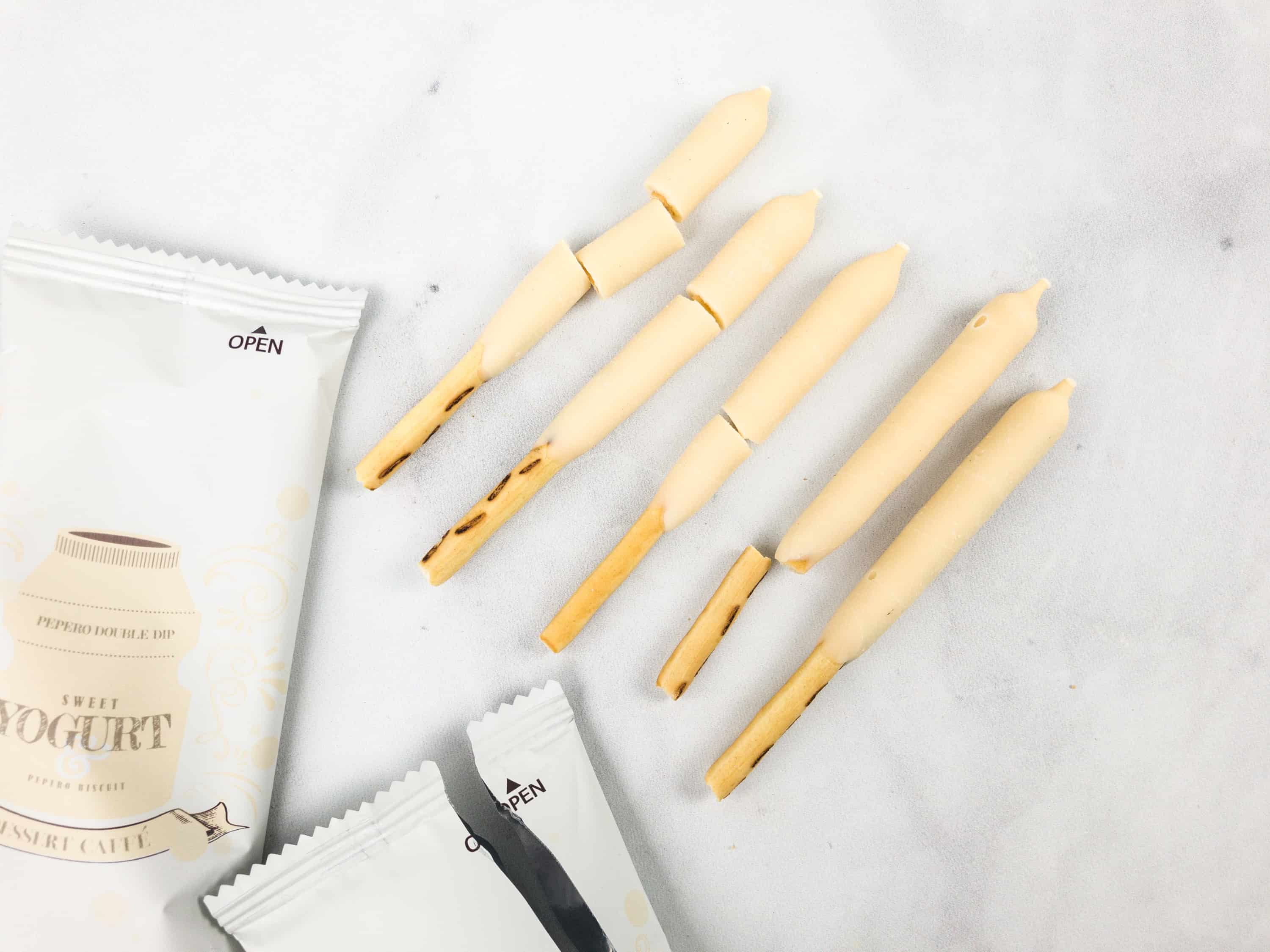 The cookie sticks are shorter than the usual Pepero sticks. Most of them arrived broken, but they still taste great – especially.the double coating!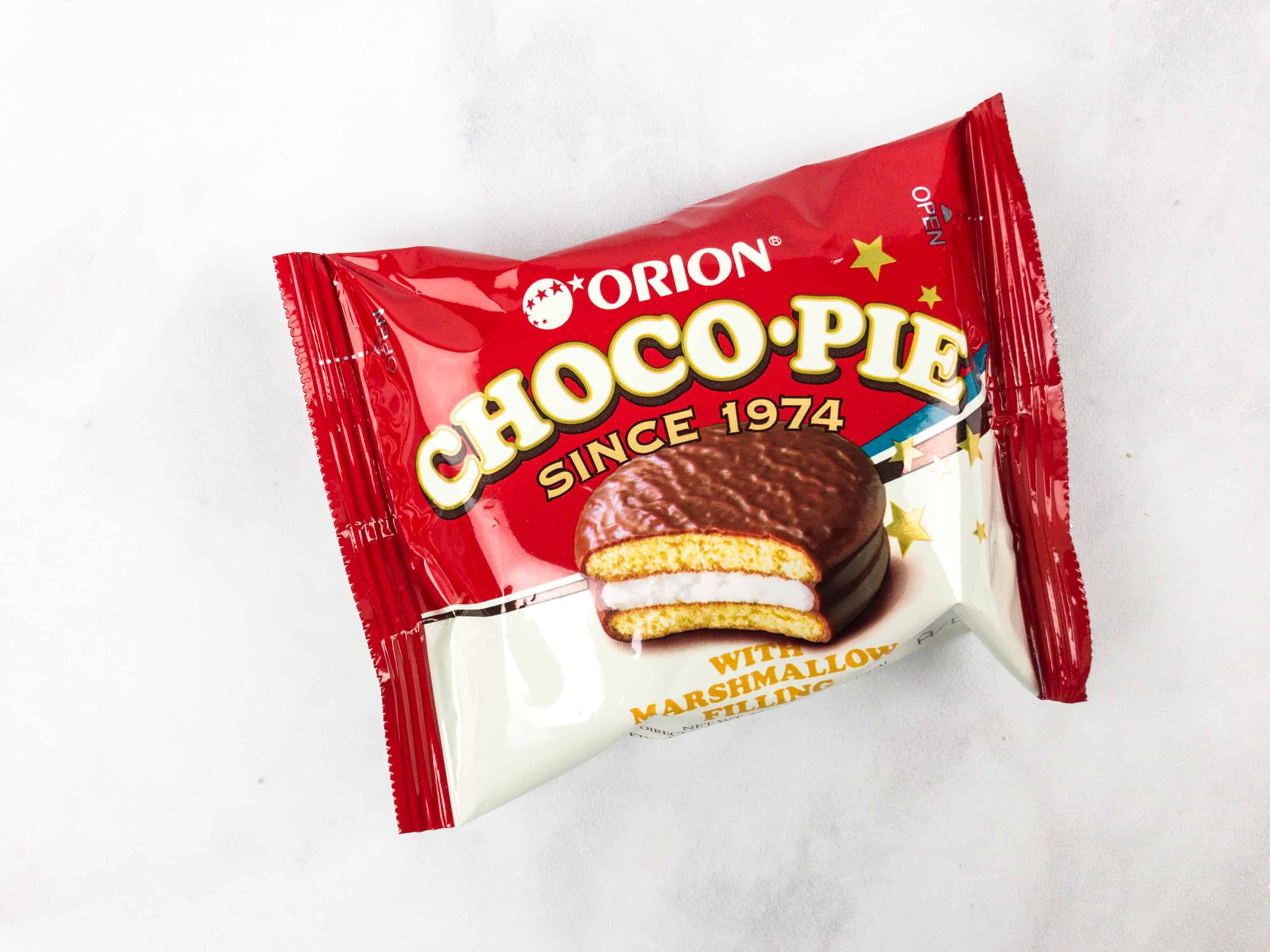 Orion Choco Pie ($1.08) Of course, there's a choco pie! It's Korea's national snack, after all.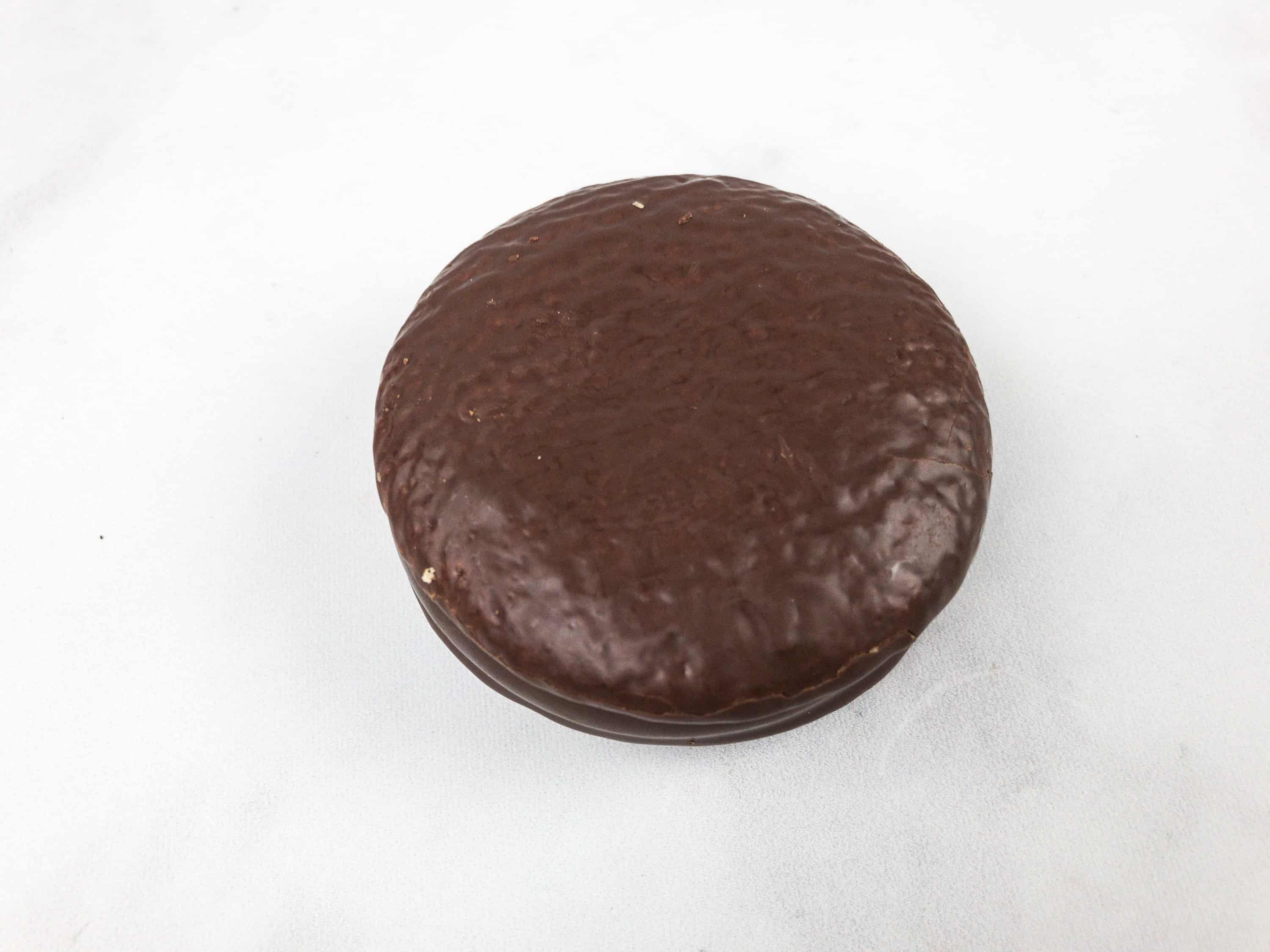 It's a chocolate covered cake. It would have been great to get both Lotte and Orion choco pies in this box to compare versions, like Treats did a few months back with the UK box.
The marshmallow center is really soft, it melts in my mouth!
The Korean snacks we received this month are all familiar, and many of them are actually the same as the snacks we received in our September 2016 Treats Box! It's always nice receiving classics and long time favorites, but there's also joy in discovering new items to tickle our taste buds. I wish they included at least one or two new snacks but we don't see the duplication over such a long time period to be an issue – most subscribers will find these snacks new. All in all, it was still a nice box for this month and we're looking forward to discovering more countries through their snacks!
Have you tried Treats yet? What did you think of the box?