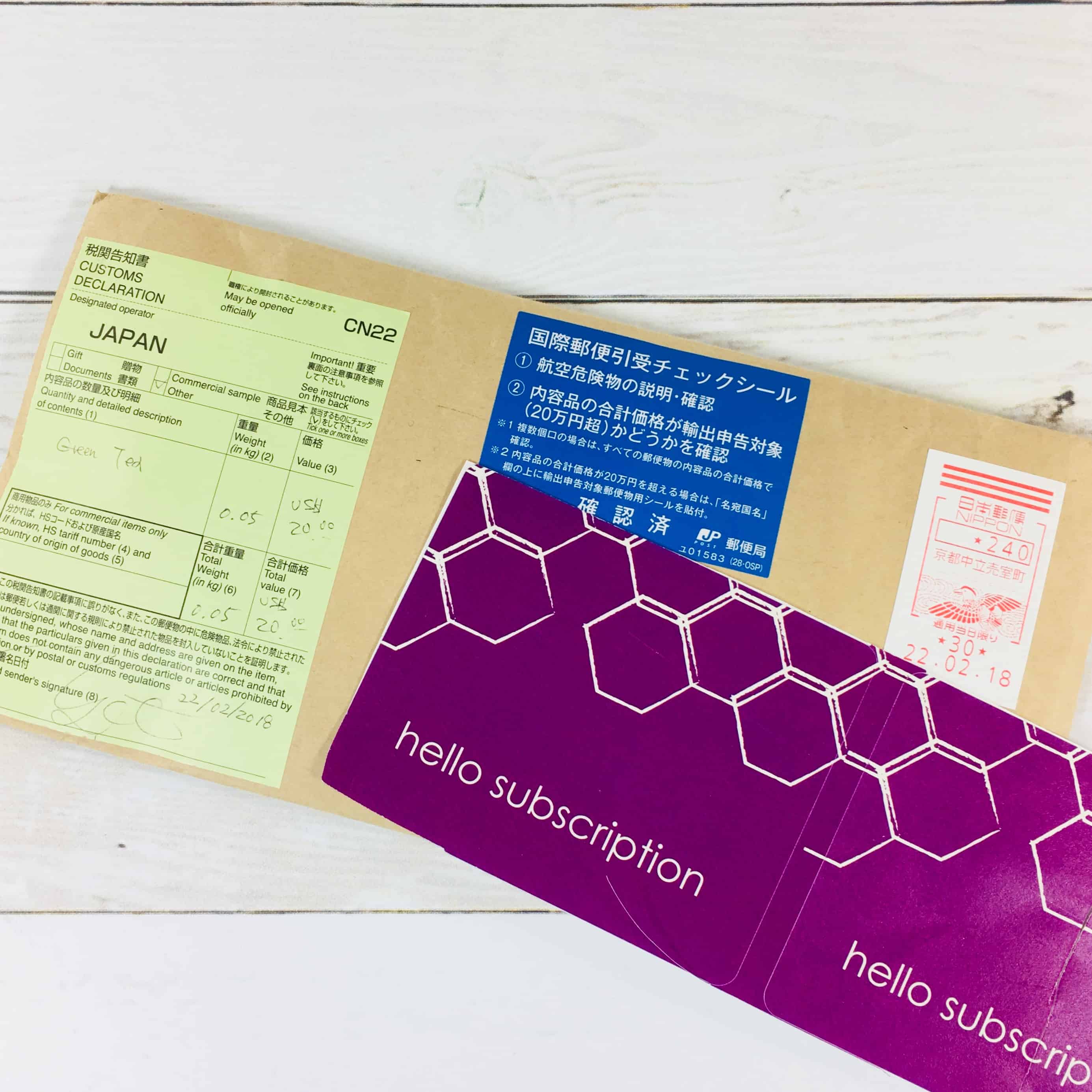 Tomotcha is a Japanese tea-of-the-month club started by tea lovers, for tea lovers and people curious about Japanese teas. I am all too familiar with black tea, especially English Breakfast, but I am interested in broadening my palate and what better way than to try teas that are from Japan! Looking at previous shipments, it seems like green tea is sent the most often from this subscription, and since all true teas are full of antioxidants, I was excited to get my first shipment!
Each month we select an authentic Japanese tea and ship it worldwide directly from Osaka. We explore all regions of Japan, and the various kind of teas produced there, one at a time!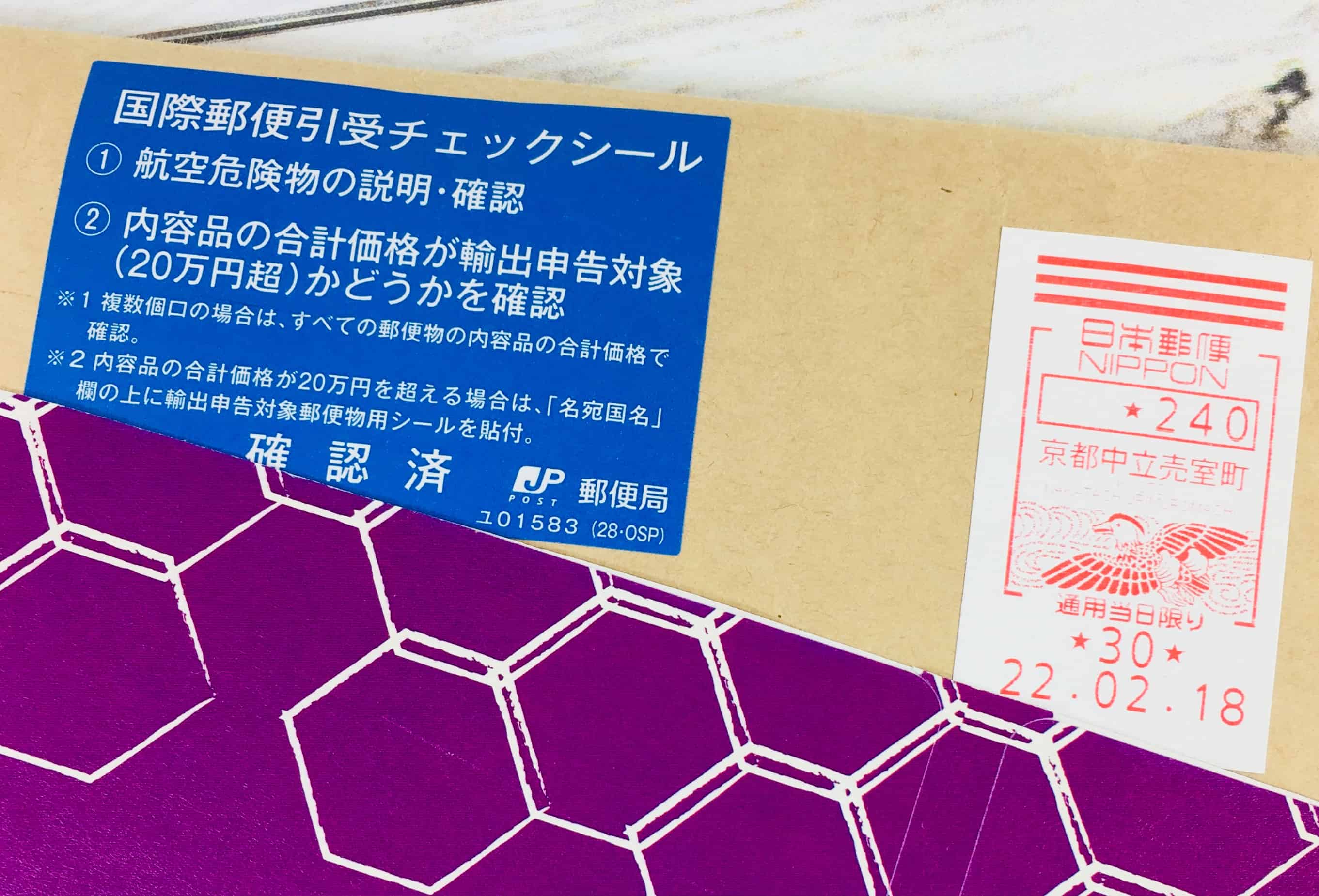 I found a no-frills envelope in my mailbox, and my daughter and I were so excited to see that it was from Japan. We were impressed with the foreign stamp and Japanese writing on the outside. Note the date on the stamp: it looks like it was shipped on February 22nd, and I received it here in Texas on March 1st.
I found a sealed package in the envelope. More Japanese writing greeted me.
Luckily, the back of the package had info in English!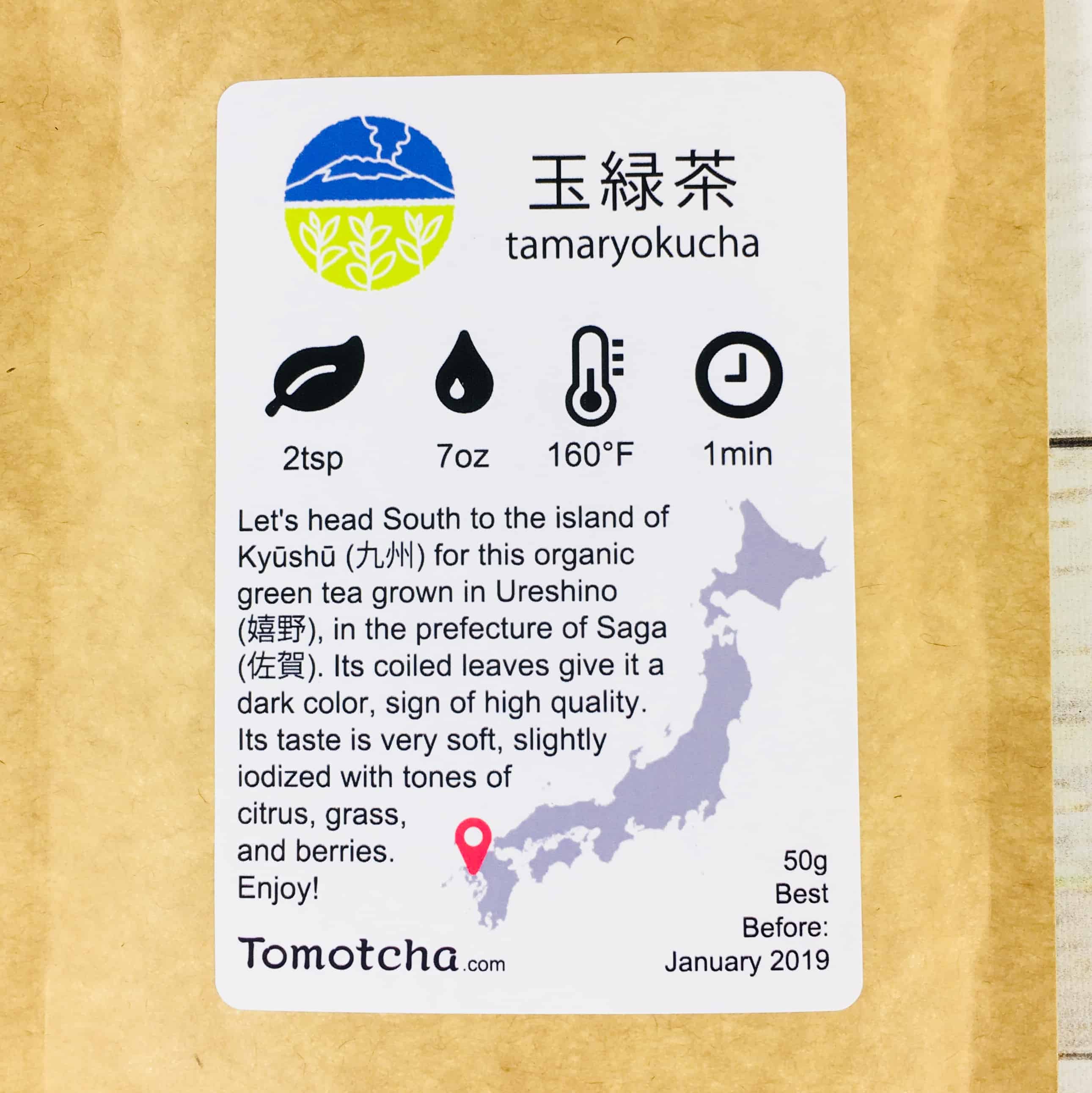 The info was very helpful, with a description of the tea, where on the map it was produced, the amount of tea, best by date, and precise steeping instructions.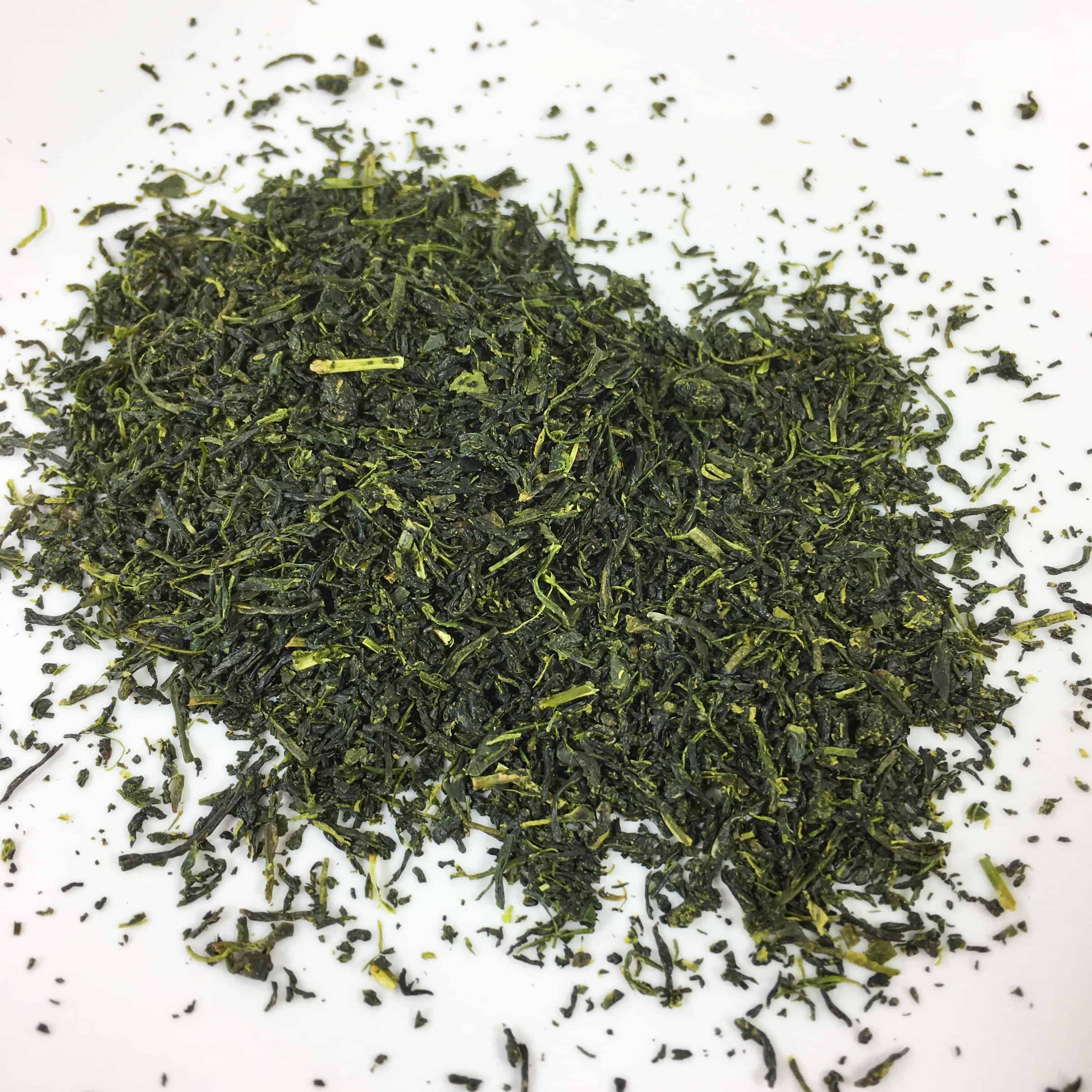 Look at that vibrant green color! The name of this tea, tama ryoku cha, means "coiled green tea," while its alternative name, guri-cha, means "curly tea," The scent of the dry tea was fruity yet earthy, like spinach salad with peaches.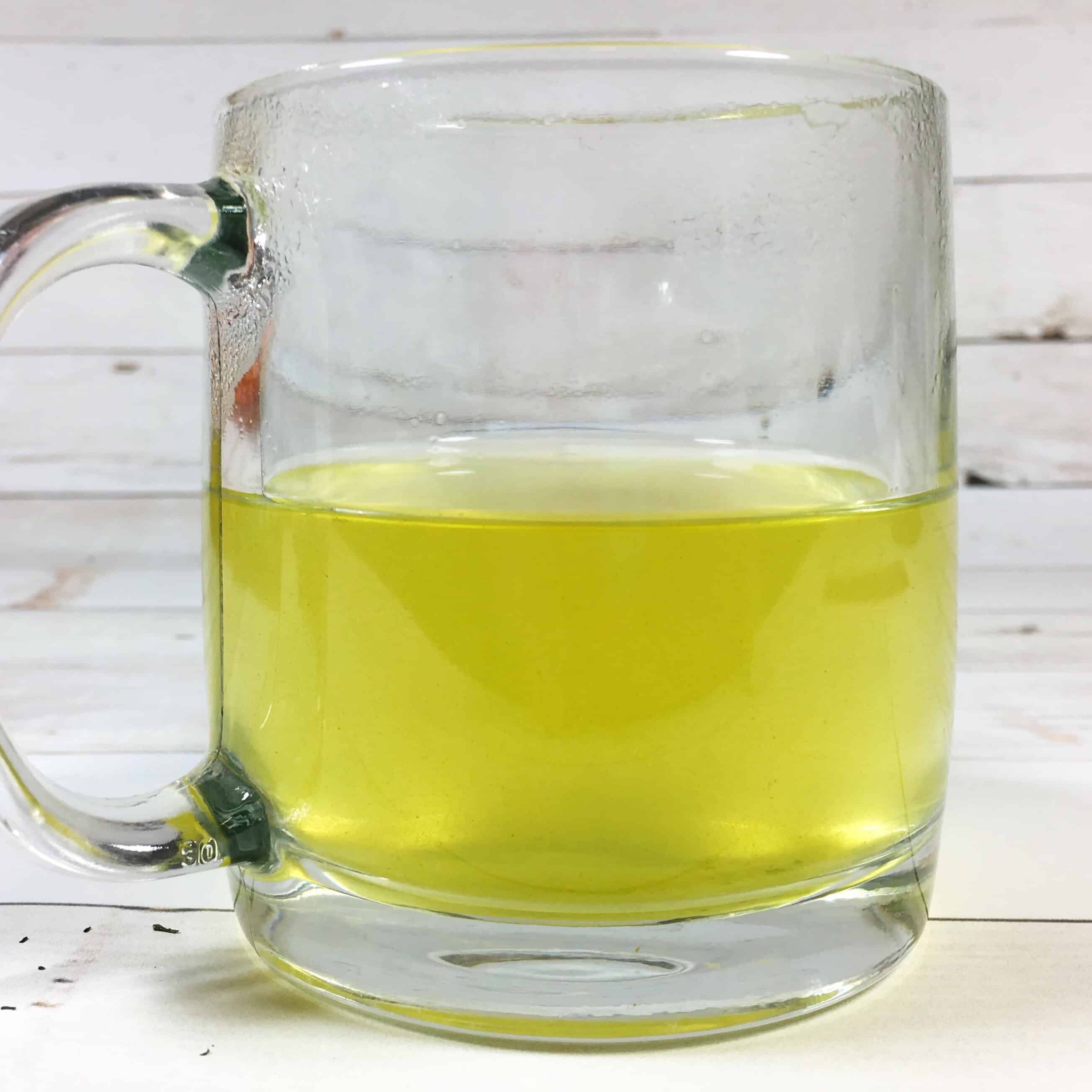 I followed the steeping instructions and ended up with a beautiful golden green tea. I had to use my eyes to get the correct water temperature, since I don't have a programmable kettle, but my tea was bitter. I tried again with less tea and cooler water and had the same results. I am sure that I must be using water that is too hot, since green tea is usually not bitter when steeped correctly, and my water wasn't boiling hot. I just went ahead and added sugar. The flavor of my tea was very vegetal and heavy on the spinach spectrum. I shared it with my daughter and she agreed that it tasted like spinach. That doesn't make this tea bad, it is just different from the usual jasmine green tea we are used to. I tried steeping a third time and remembered that I had a candy thermometer and thought the water looked hot enough before it even reached 150 degrees, yet it was still bitter. I let my husband smell it and he said it smelled like vegetables.
I loved trying a new tea from the other side of the world! I know this tea was a different flavor profile than what I am used to, but I can't explore new tastes if I don't actually try something new! I look forward to trying new teas and am especially excited to expose my daughter to some exotic flavors (at least to us) and help her see that there is a lot on offer from all parts of the globe. I would recommend this box to anyone who wants to go on an adventure, even if they don't travel any farther than their kitchen!
What do you think of this month's box? Let me know by leaving a comment, and let me know the most exotic tea you've tried!