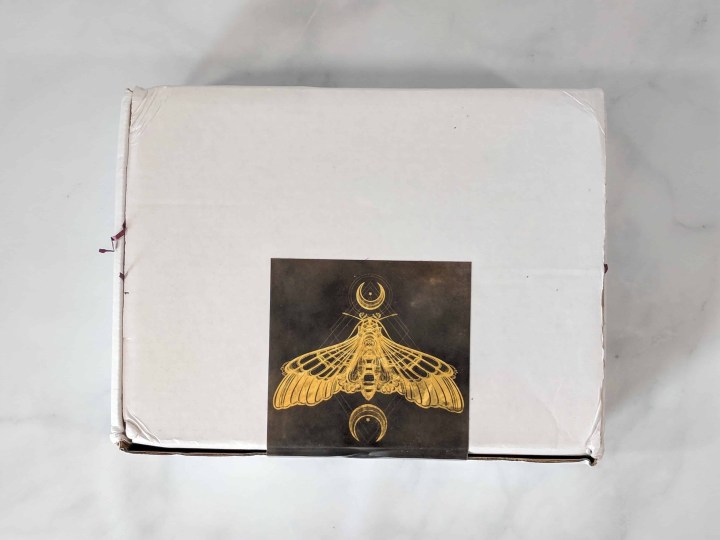 The Witches Box is a monthly subscription box for people who want to dive deep into a new aspect of Witchcraft each month. Spells, rituals, potions, and transformative magic are the focus of each box, through beautifully crafted tools and gorgeous Book of Shadow pages. The box is $65 a month, with free shipping.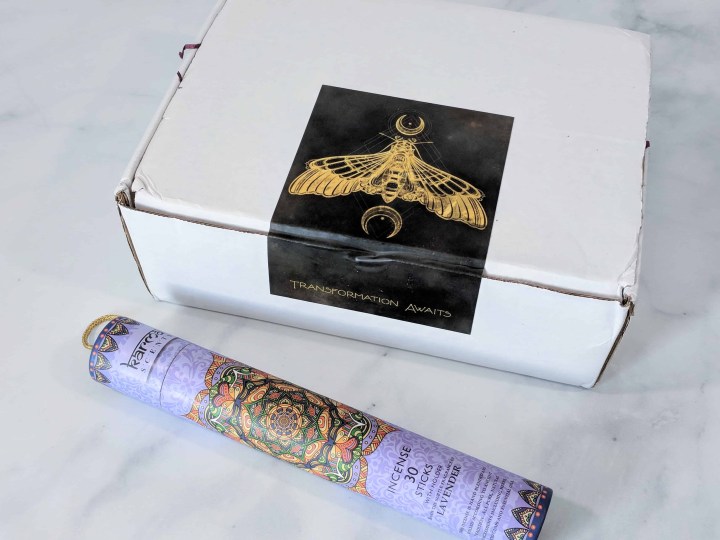 This box came in a mailer, so there was extra room to include the incense set that didn't fit in the box itself. This box was surprisingly heavy!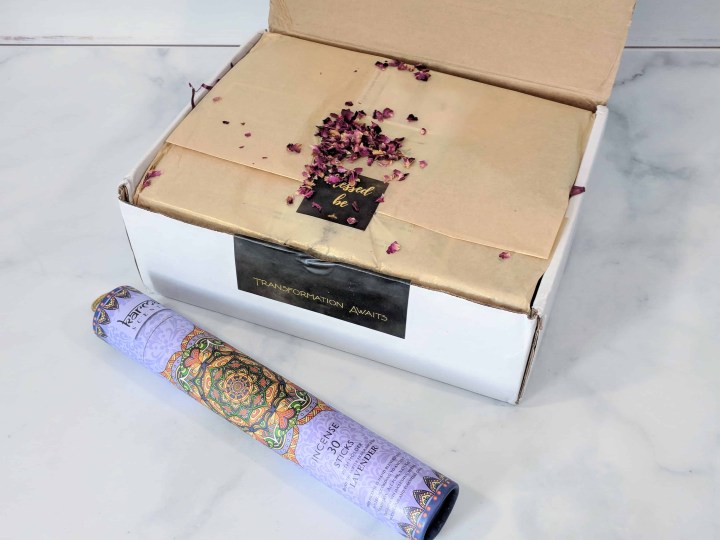 When you open the box, you are welcomed to a lovely packaging. Be aware that all these dried petals can get messy if you are not careful!
Inside the box, you'll get a greeting card with the theme and a list of the content of the box. For March, we are Drawing In the Elements!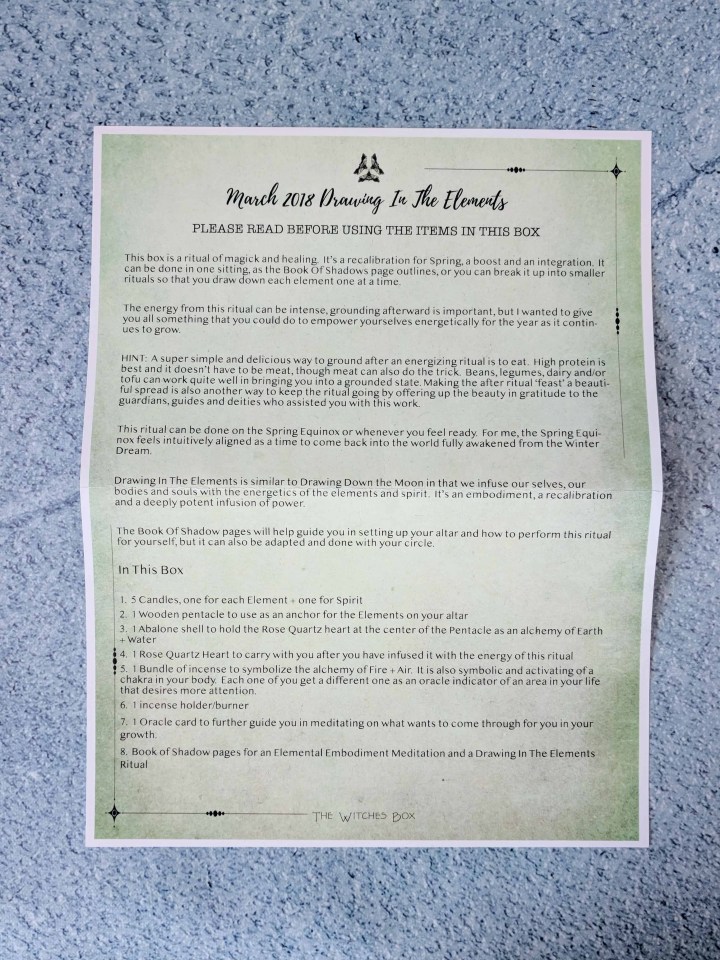 On the greeting card, there's also explanation about the theme and the content of the box.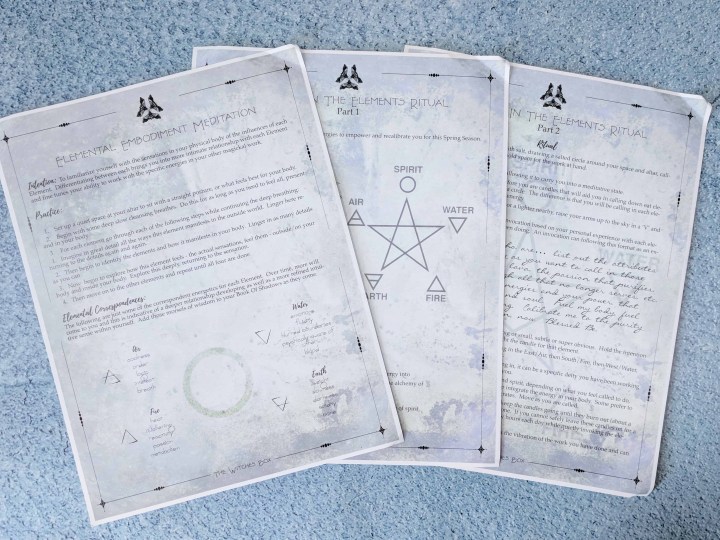 This month, we have three new pages to add to our Book of Shadow. The first page is a meditation to be more in tune and to familiarize ourselves with the influence of each Elements on our physical body. The other two pages are the actual ritual to Drawing in the Elements.
Each page is printed on one side on a thicker paper and contains a lot of information. They are very pretty and would fit nicely in anyone's BoS. The blank side can be use to write down your own Drawing In the Elements ritual, or to write down observations and what you felt during the ritual.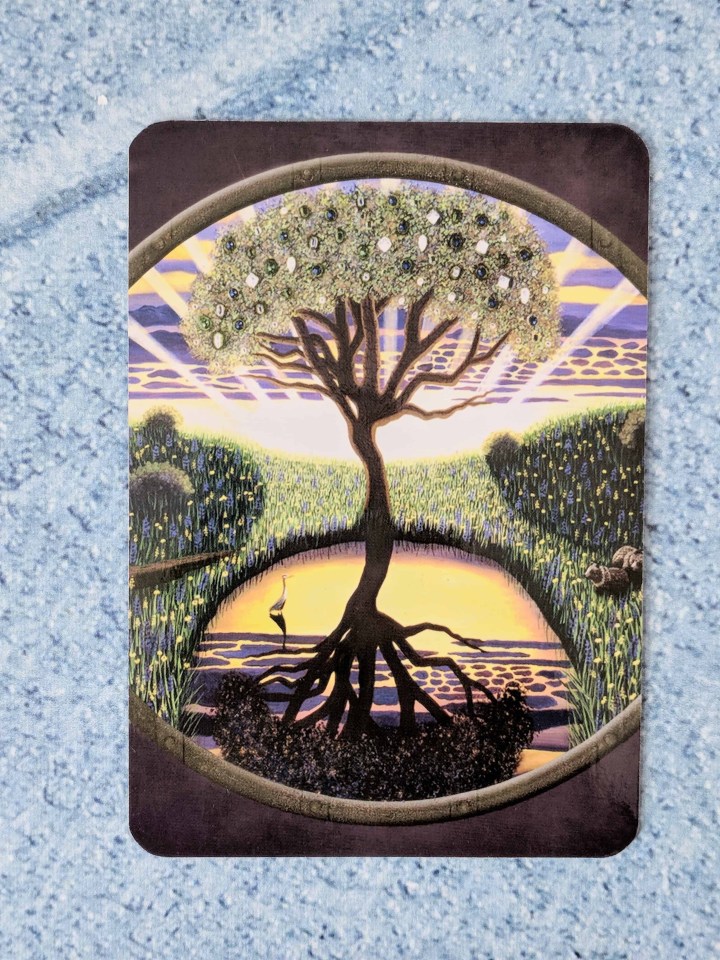 We also receive an Oracle card to further guide us in meditating. This card is different for each subscribers.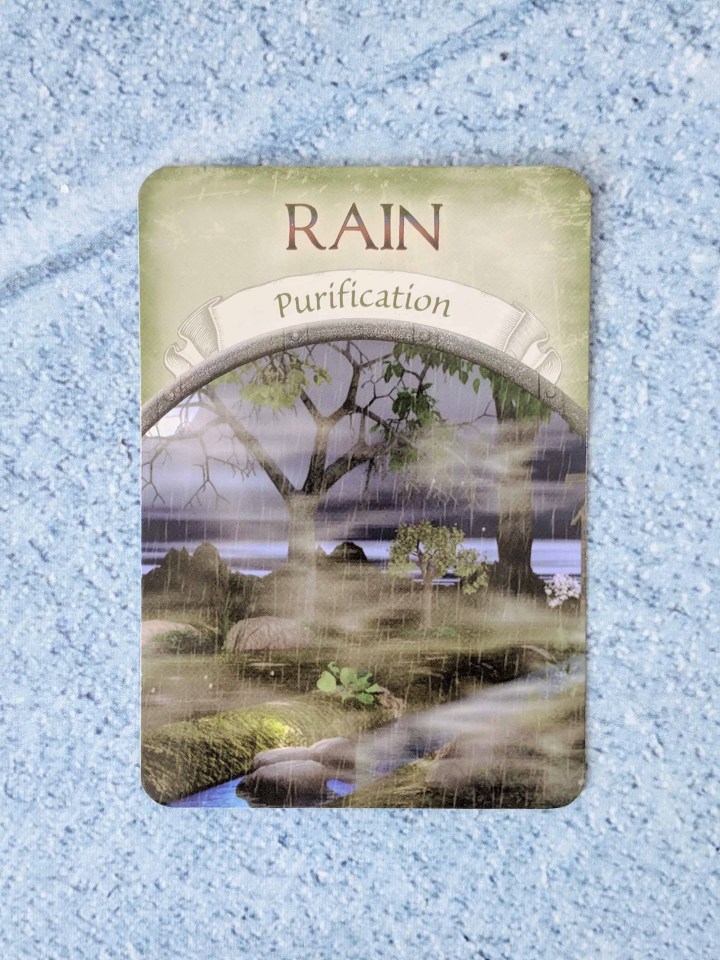 Mine was Rain for Purification. This card is beautiful and really calls out to me. I love the rain (especially summer rain) as I'm strongly drawn to the element of Water.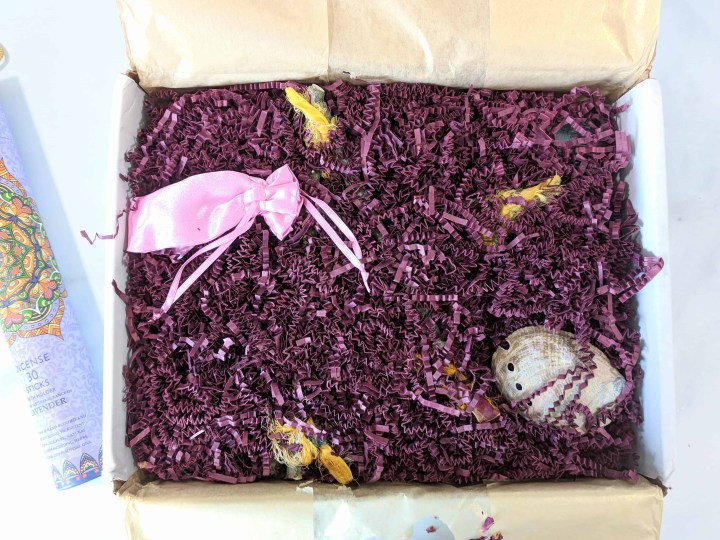 Lots of squiggles hiding delicate items.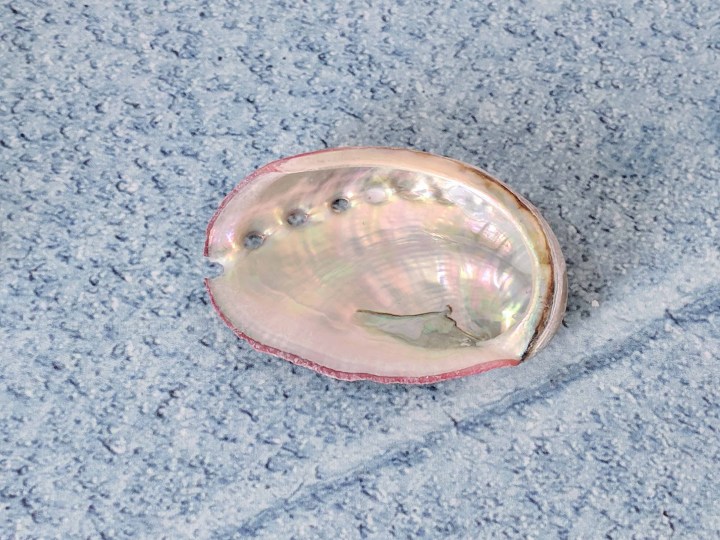 First thing I pulled was this delicate Abalone shell. For the ritual, this will hold a stone at the center of the Pentacle as an alchemy of Earth and Water.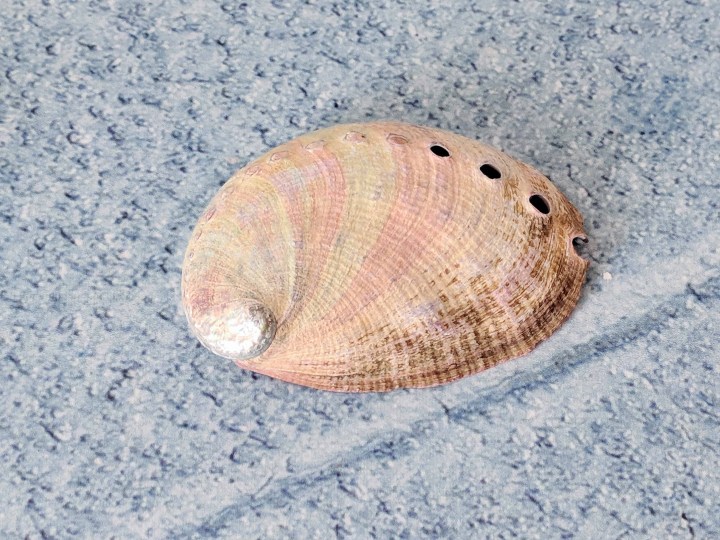 It can also be used for cleaning rituals with sage or Palo Santo, both air elements.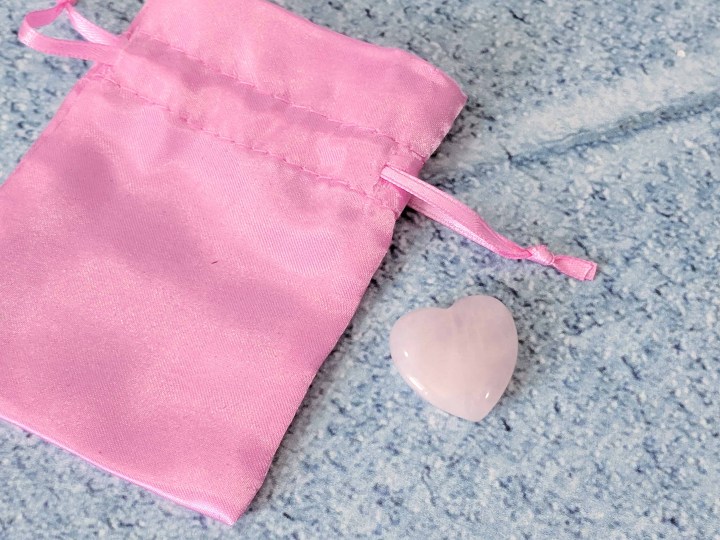 This cute little Rose Quartz Heart is the perfect size for both this ritual as well as carrying it with us after it's been infused with the energy of the ritual. It comes with a pink satin pouch.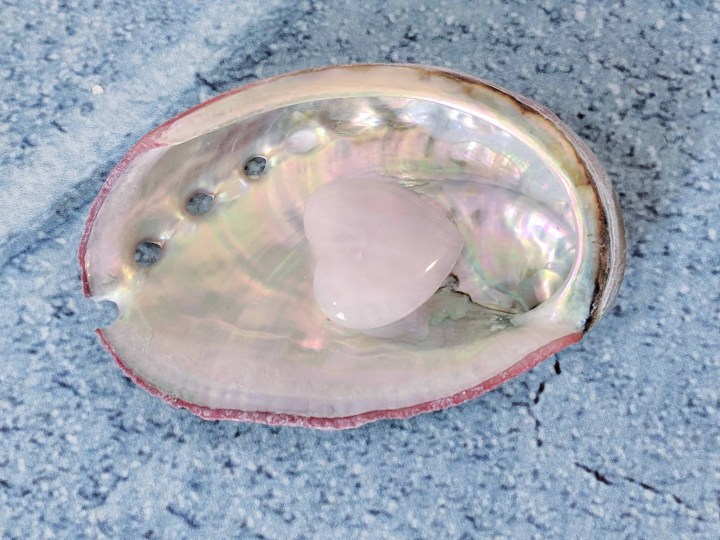 Earth and Water, these are a few of my favorite things! (I couldn't help myself there!)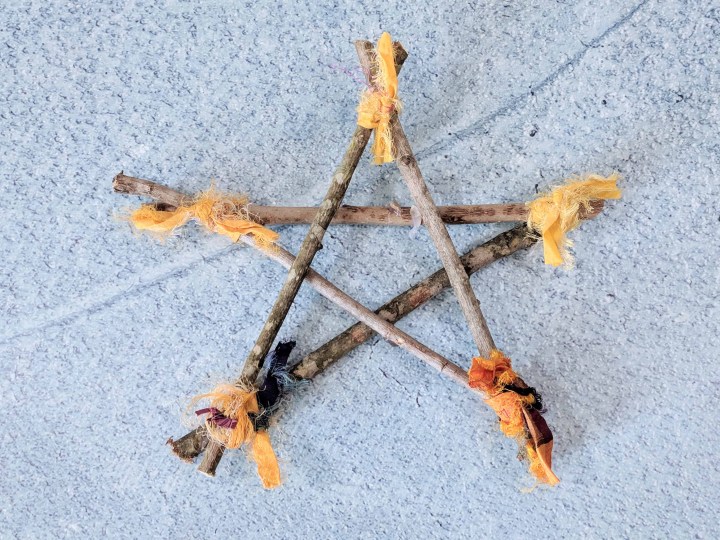 Wooden Pentacle. This is to be used as an anchor for the Elements on the altar. I wish we would be told what kind of wood was used.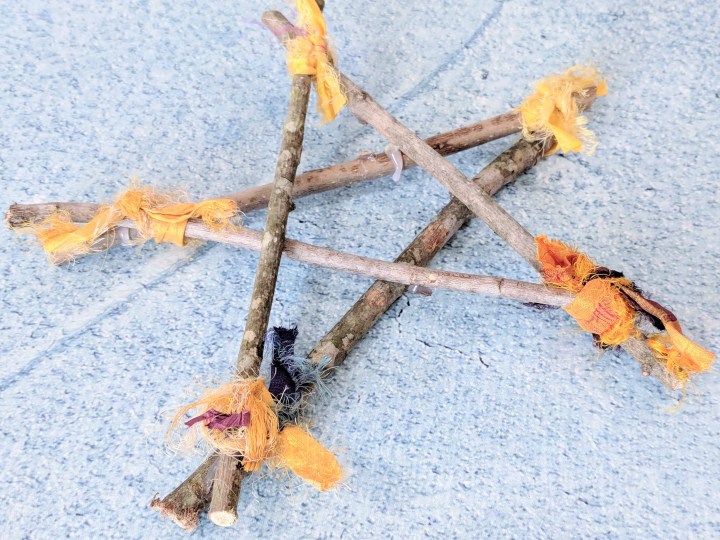 It was held together with glue. Sadly, mine didn't hold together. I'll fix it with some twine, but as pretty and nice as this pentacle is, I'm sad that it came undone and I had a hard time laying it down properly. I love the fabric pieces at each point though!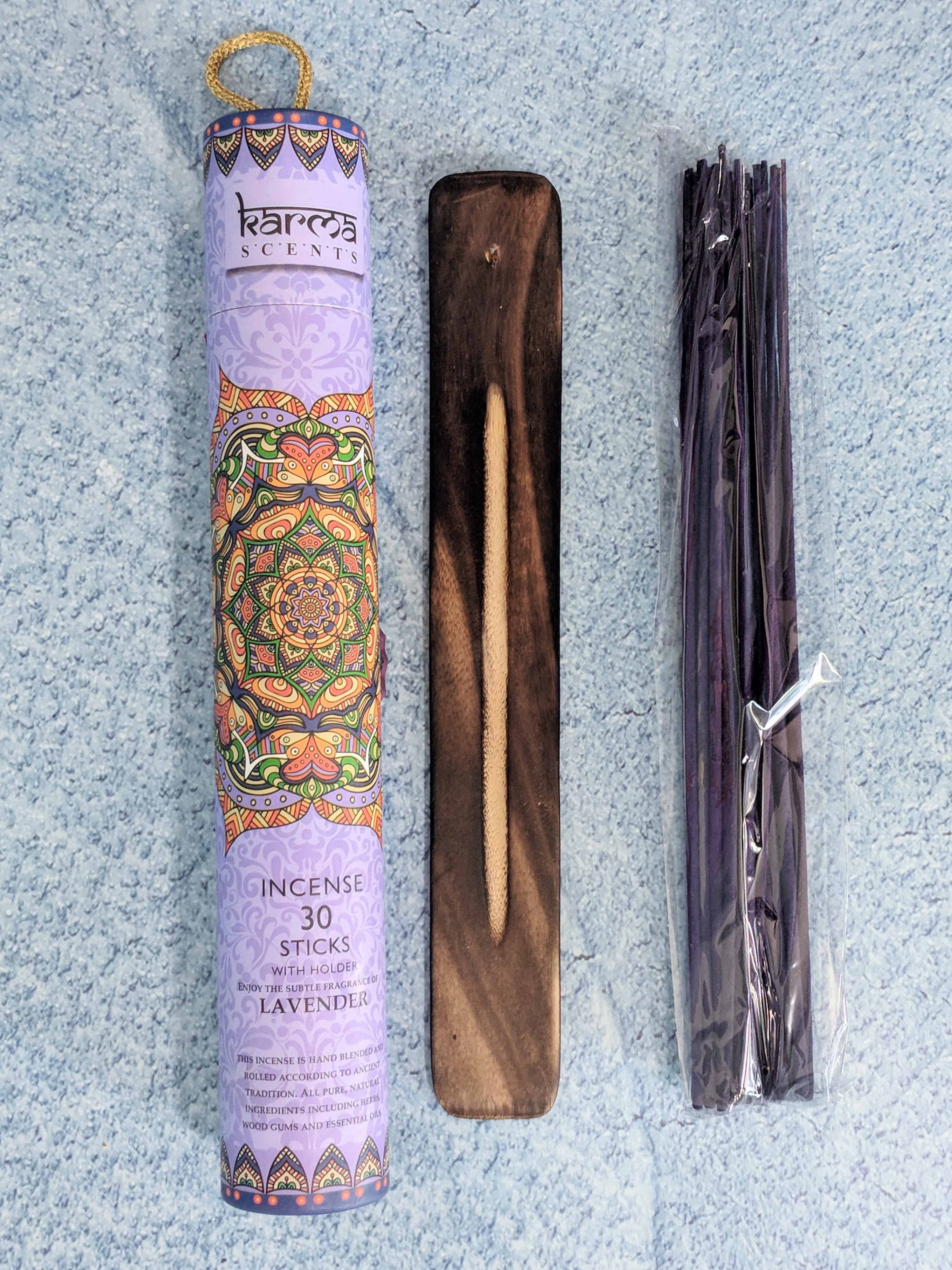 Bundle of incense (Fire + Air). Each subscriber received a different scent as an oracle of an area in your life that desires more attention. So said the information card. I don't like lavender scent, so I don't know why the Universe is trying HARD to get me to enjoy it. I like the Idea and I've tried other fragrance from the same company and they are lovely. The scents are rich, pleasant, not headache inducing.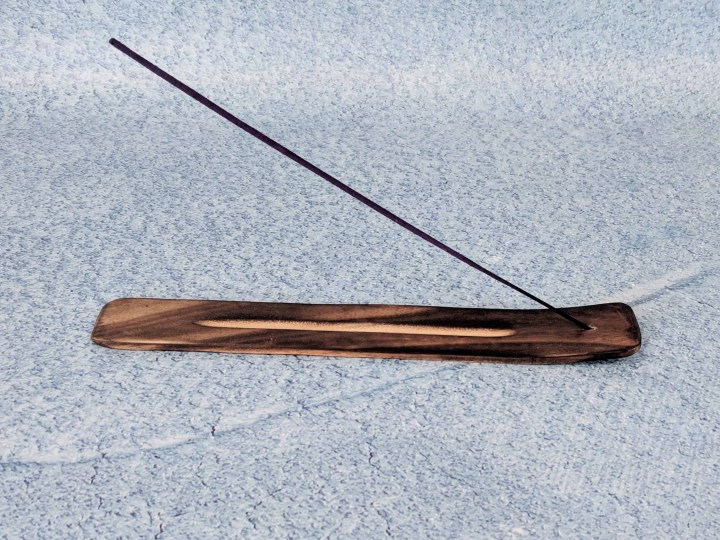 There's an incense holder included inside the cylinder.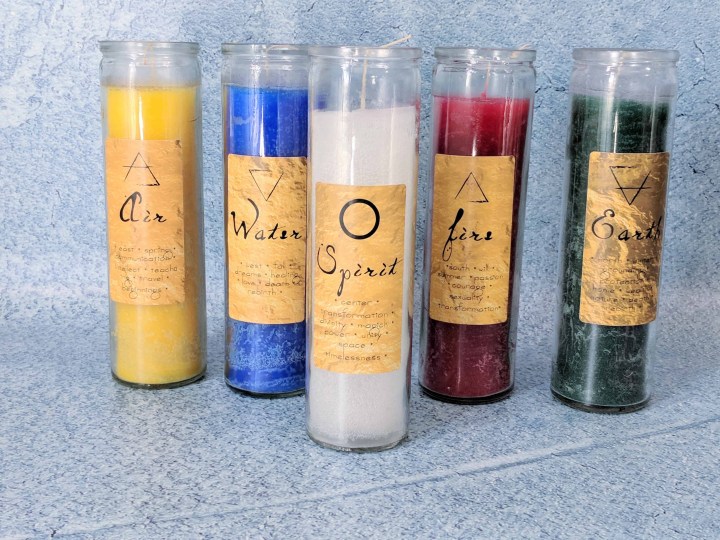 5 Candles, one for each Element + one for Spirit. No wonder the box was so heavy! These are lovely pillar candles inside a glass jar. I'm so happy that they are fragrance-free!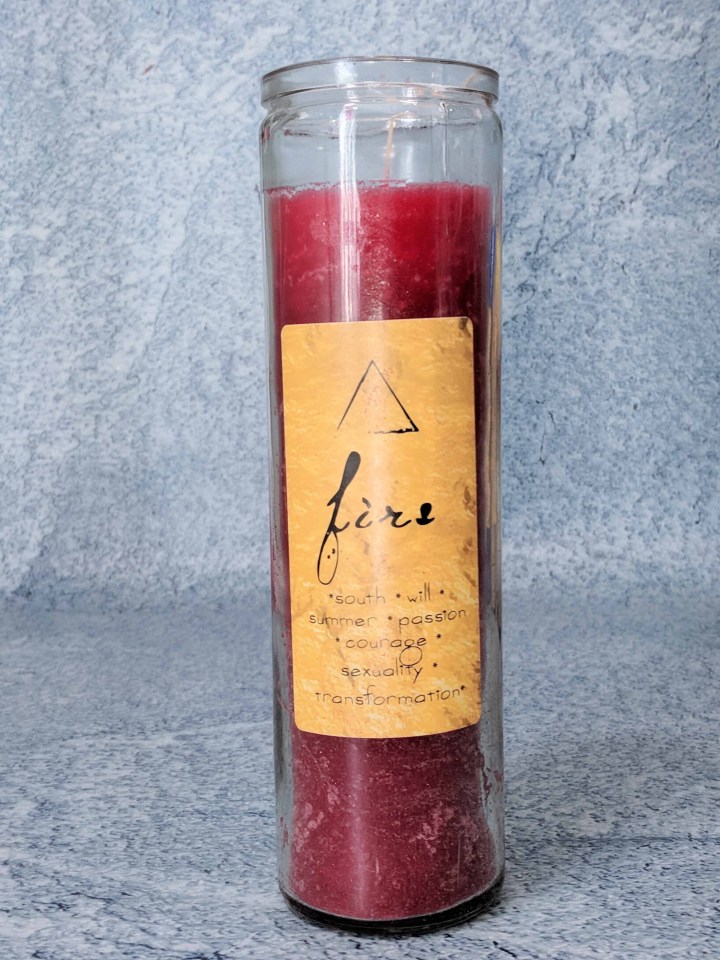 Each candle have a sticker with some information: Element, symbol and area of expertise. Once you are done with the ritual, or even if you decide that this ritual is not something you wish to do or need to do, the candles can be used individually to bring the Element to a different ritual. For example, I know that I need to add a bit of Fire in my office, so I might display the Fire candle there to bring some of the element in my environment.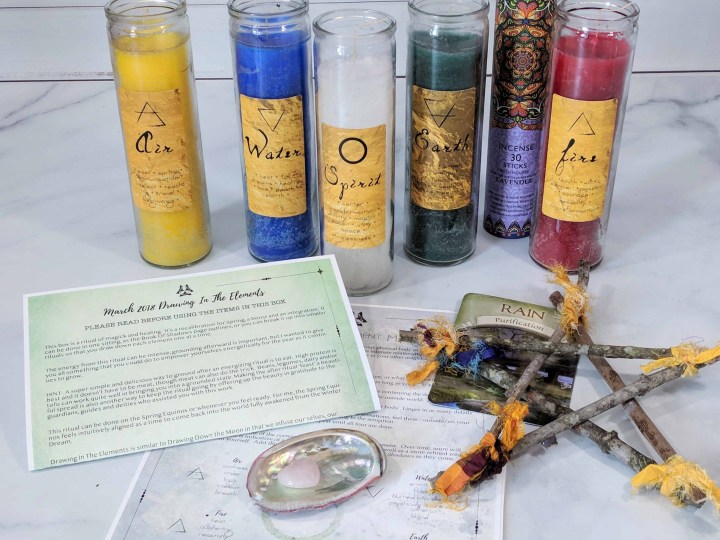 This was a lovely box from The Witches Box! I love that everything can be use more than once, and I like that this box gives us items to perform a ritual, but with enough liberty that intuition can play an important role as some of the items could be easily replaced by something more appropriate for our needs, such as the stone for example. This is a great box to learn a bit more about different rituals and different Witchcraft paths and everything is easy to be used as is or to be incorporated with the tools that we already have. And the Book of Shadow pages are gorgeous and quite helpful!
What did you think of this month's The Witches Box?