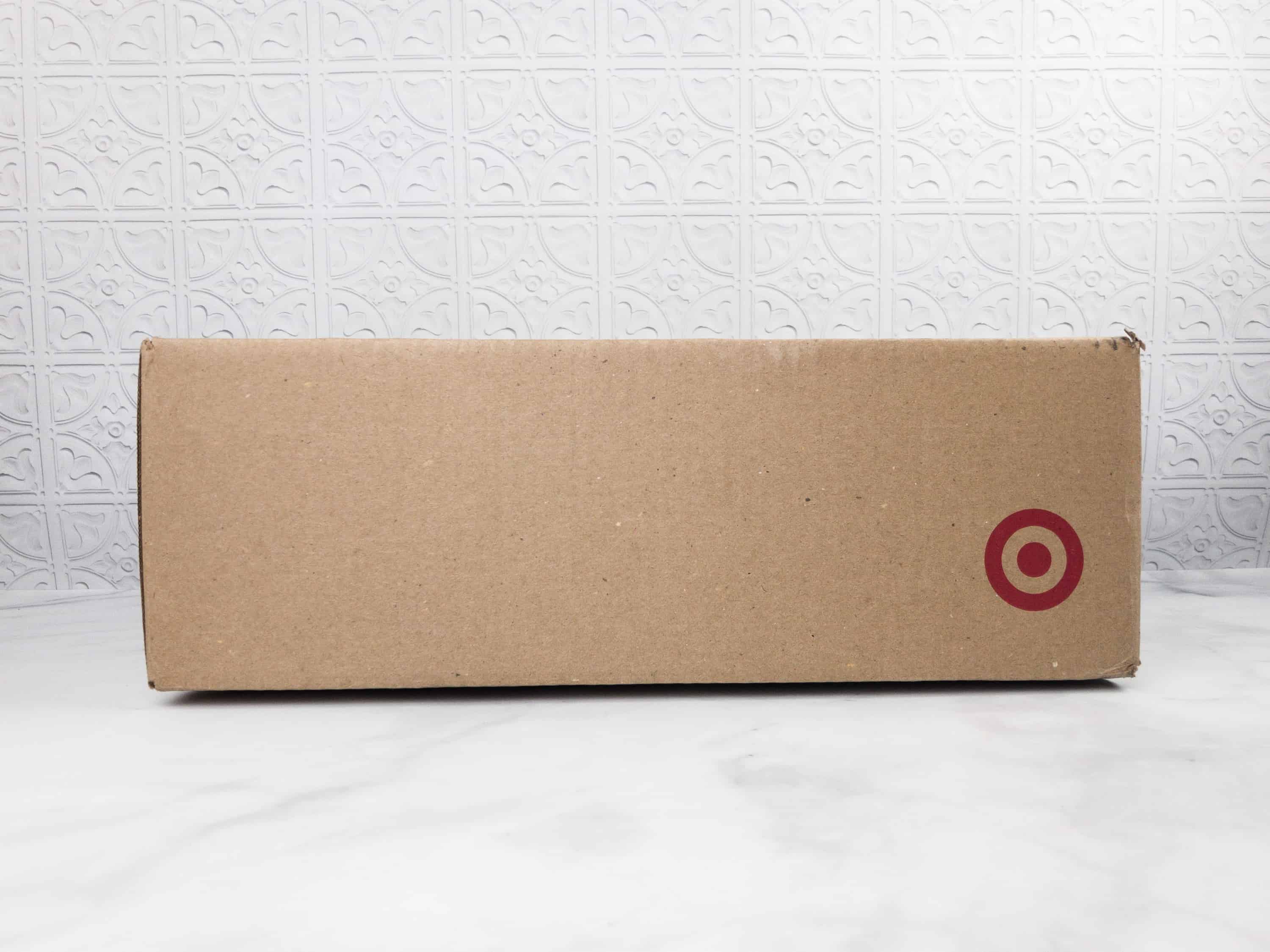 The Target Art & Craft Kit is a monthly art & craft subscription for kids ages 6-10. You'll receive a different pre-packaged crafting activity each month shipped from Target for $14.99.
Like the previous months, we received a single commercially available craft kit.

It arrived much like an Amazon package does ship in a larger cardboard box with bubble packs.
TIPS: Use your Target Red Card for a discount. Plus, be sure to subscribe to the kit for an additional 5% off!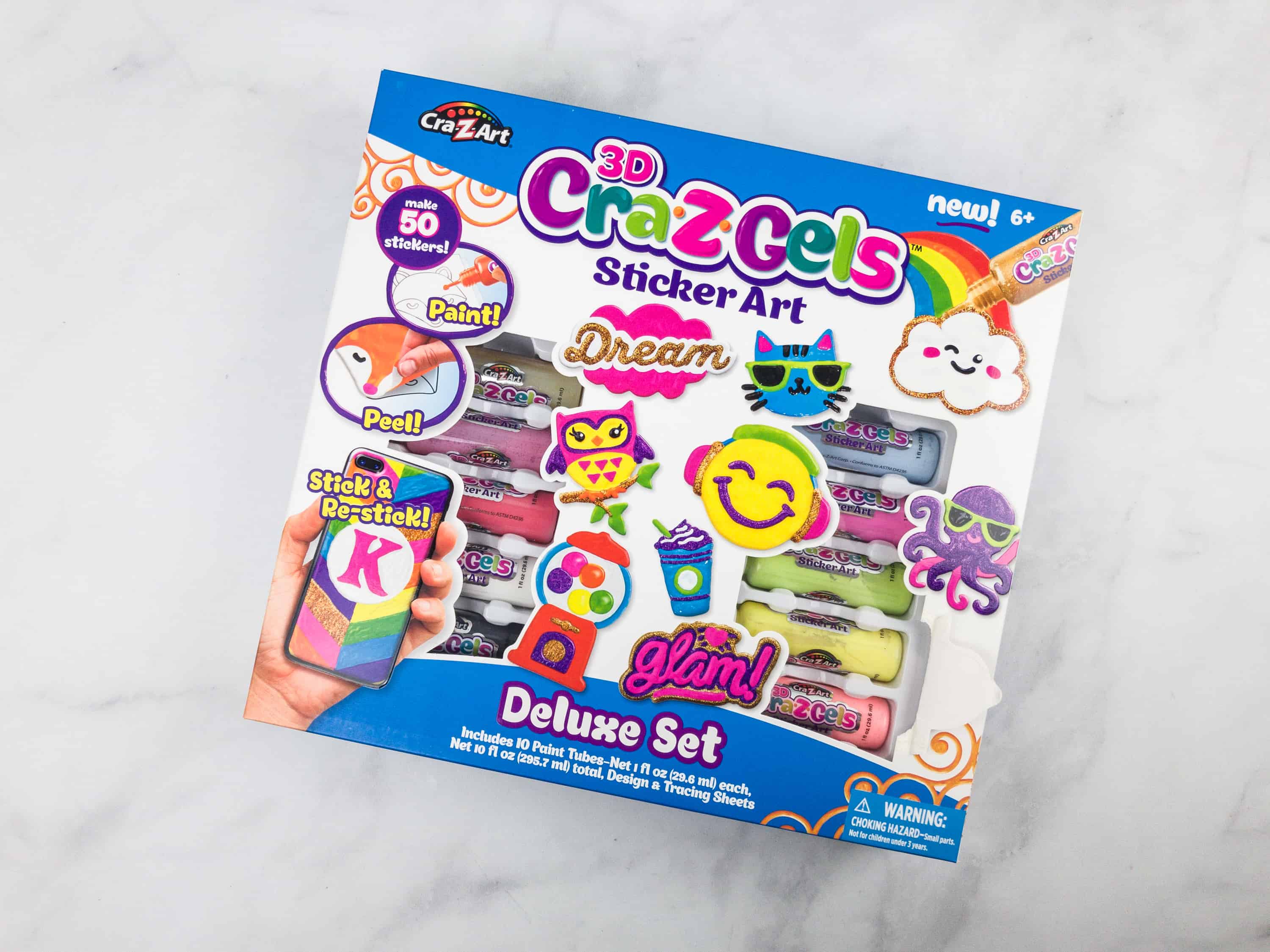 The 3D Cra-Z-Gels Sticker Art Deluxe Set retails for $16.69 at Target. The kit is ideal for kids who like painting and stickers, and it'll help in bringing out their creative side.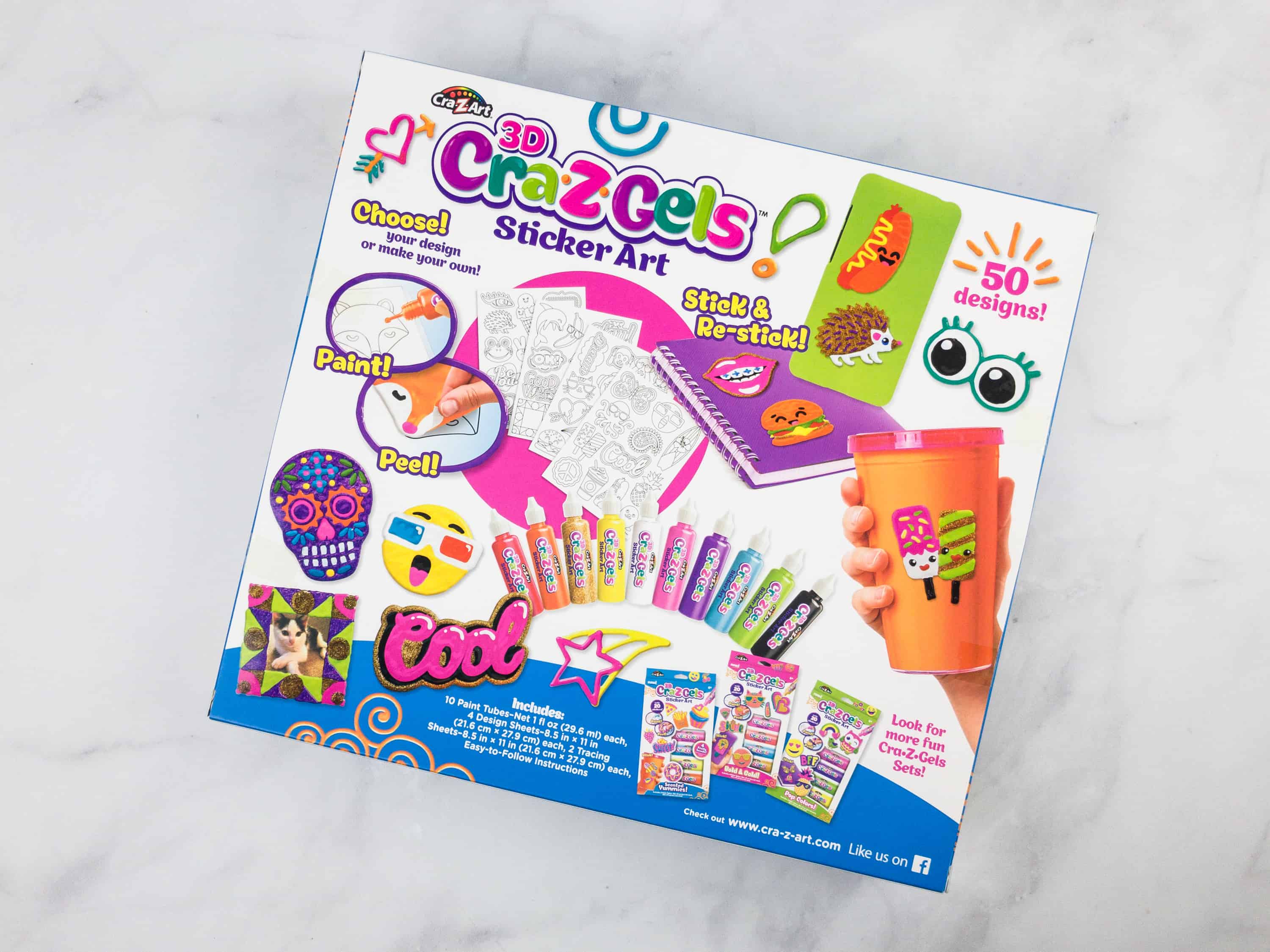 All the materials that you will need to create the gel stickers are included in the box.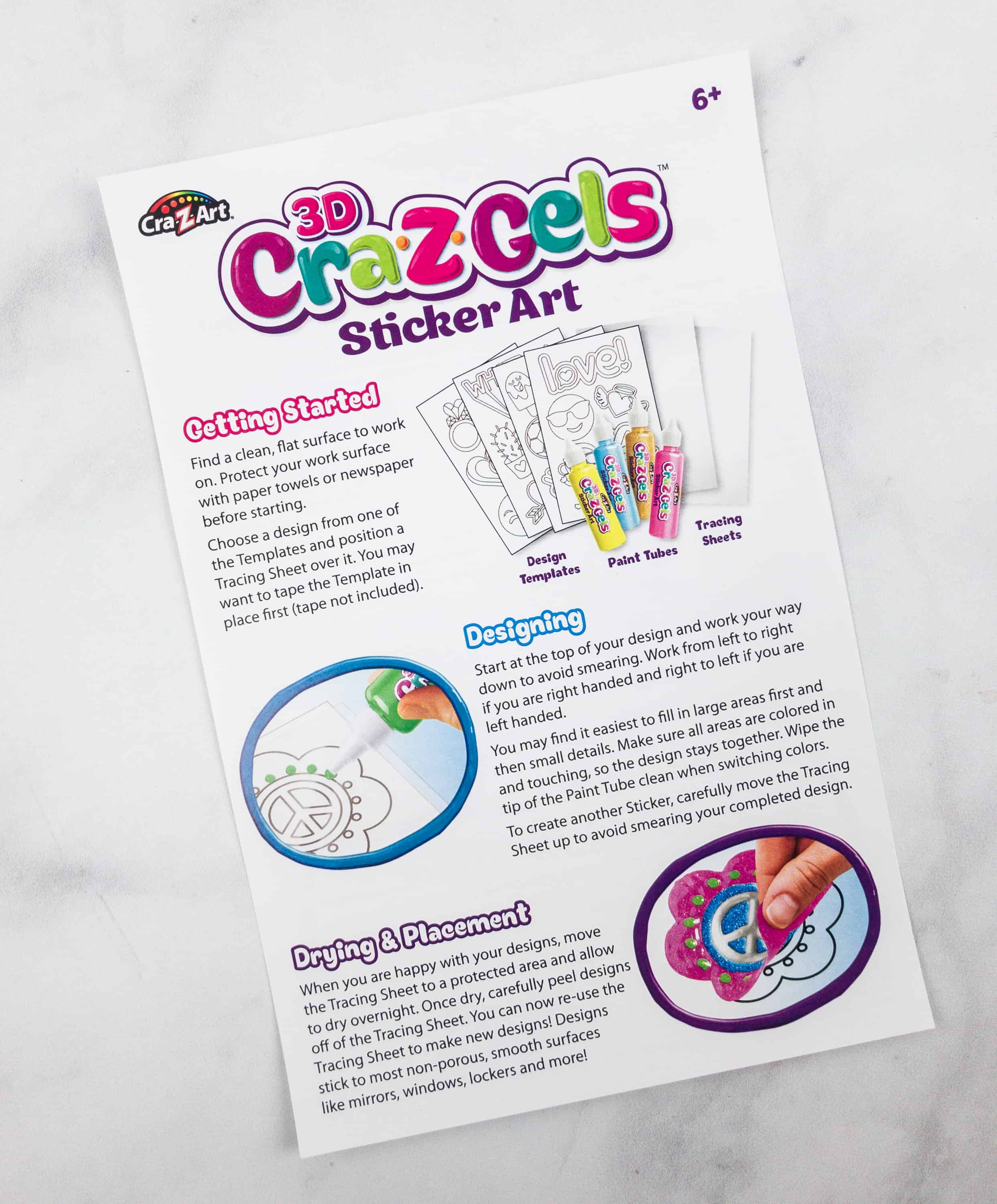 Here's an info card stating the step-by-step process of making the stickers.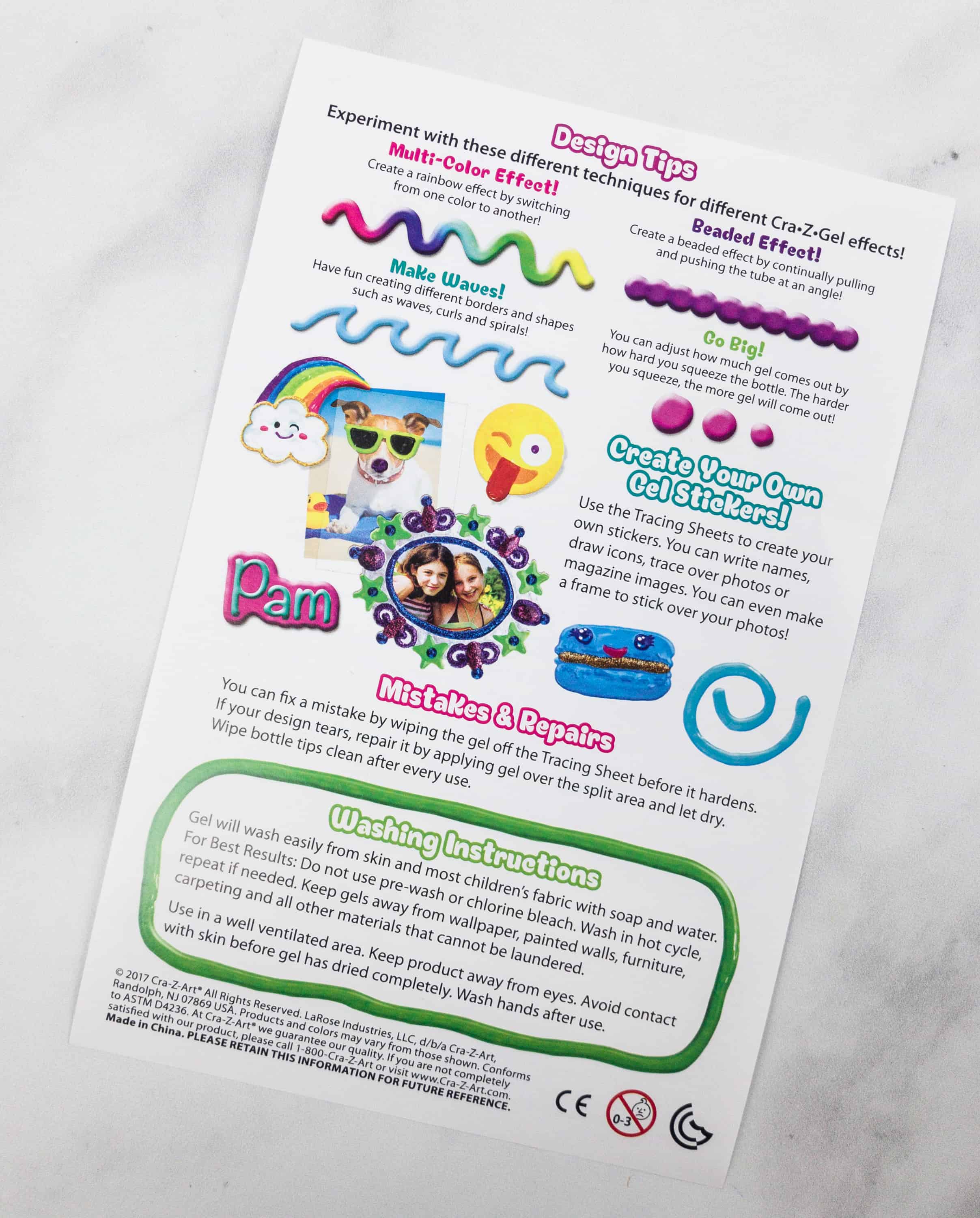 The back of the card provides useful designing tips and cleanup instructions.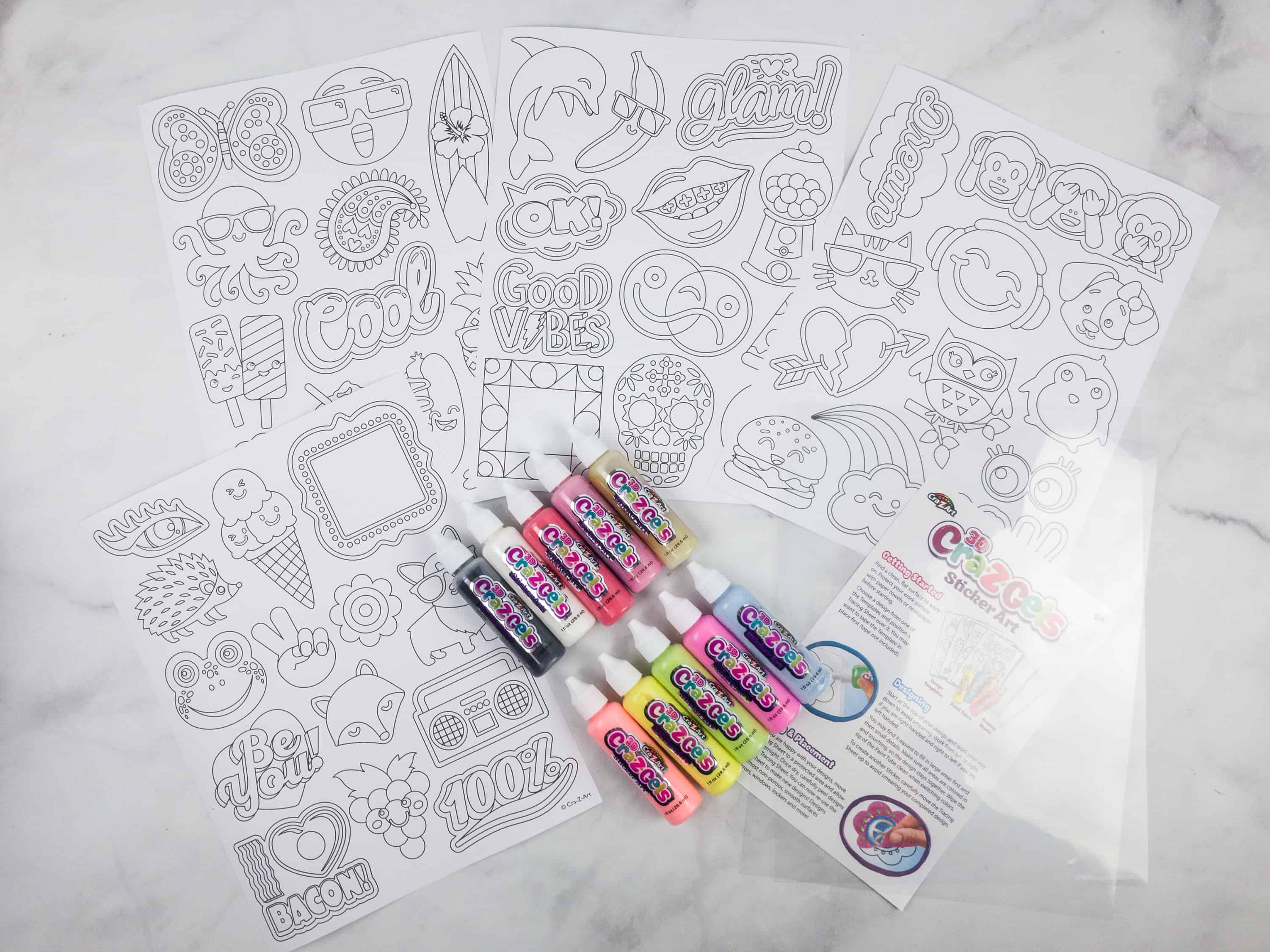 Everything inside the box!
The box includes 10 bottles of gel paint in different colors. Each bottle measures 29.6 ml.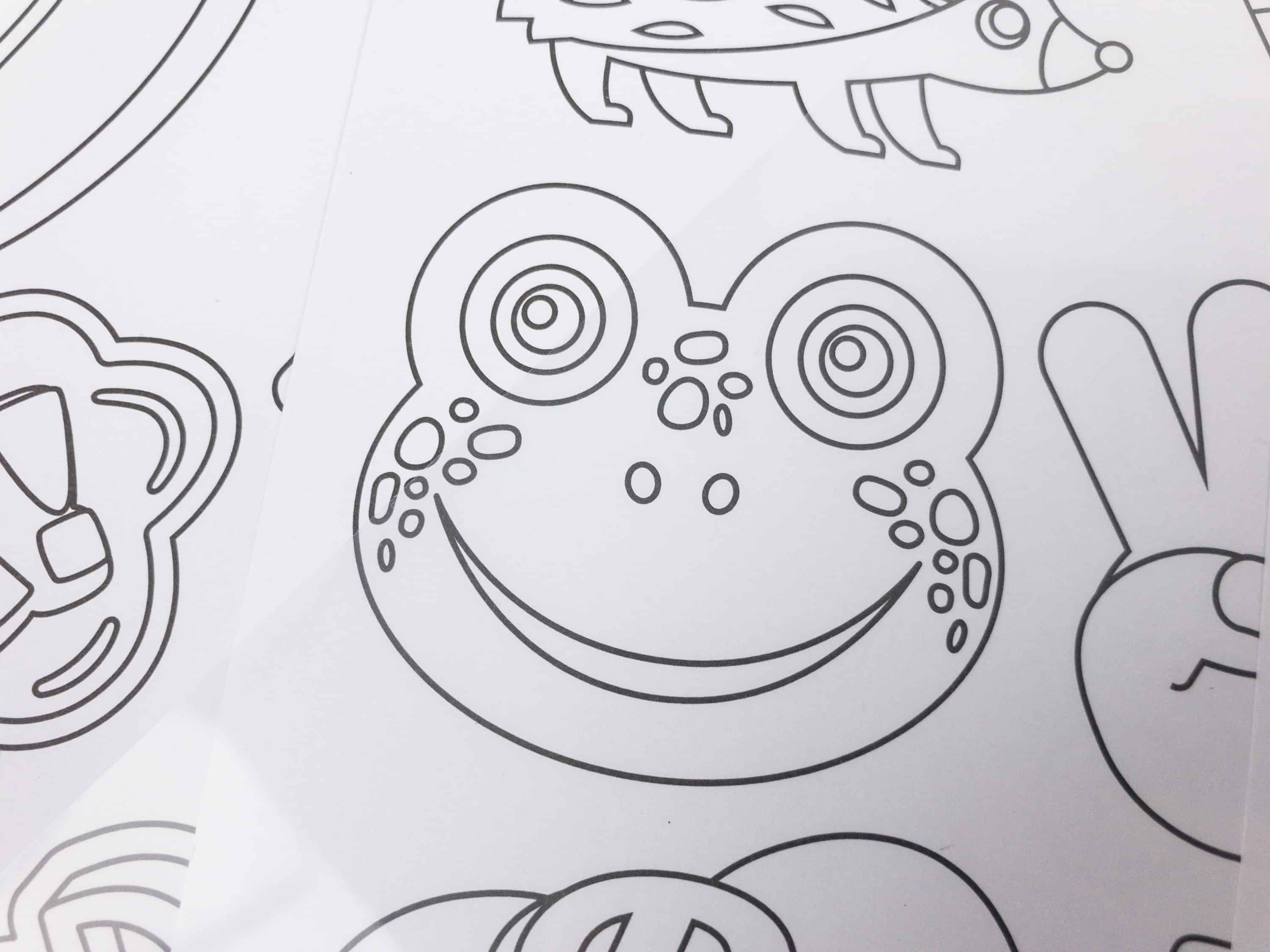 This cute smiling frog is just one of many sticker designs!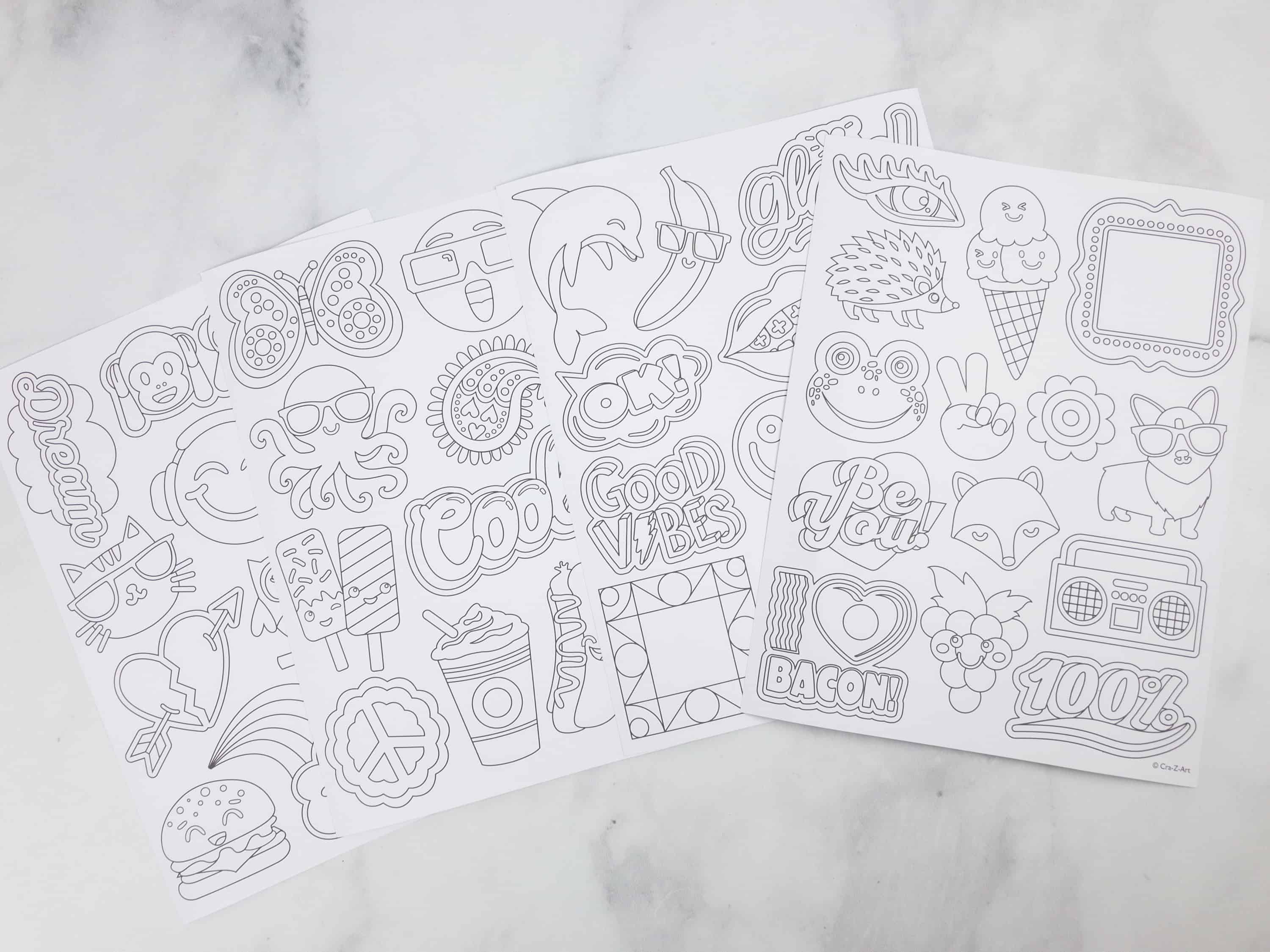 We got 4 sheets of design templates containing numerous illustrations to work on!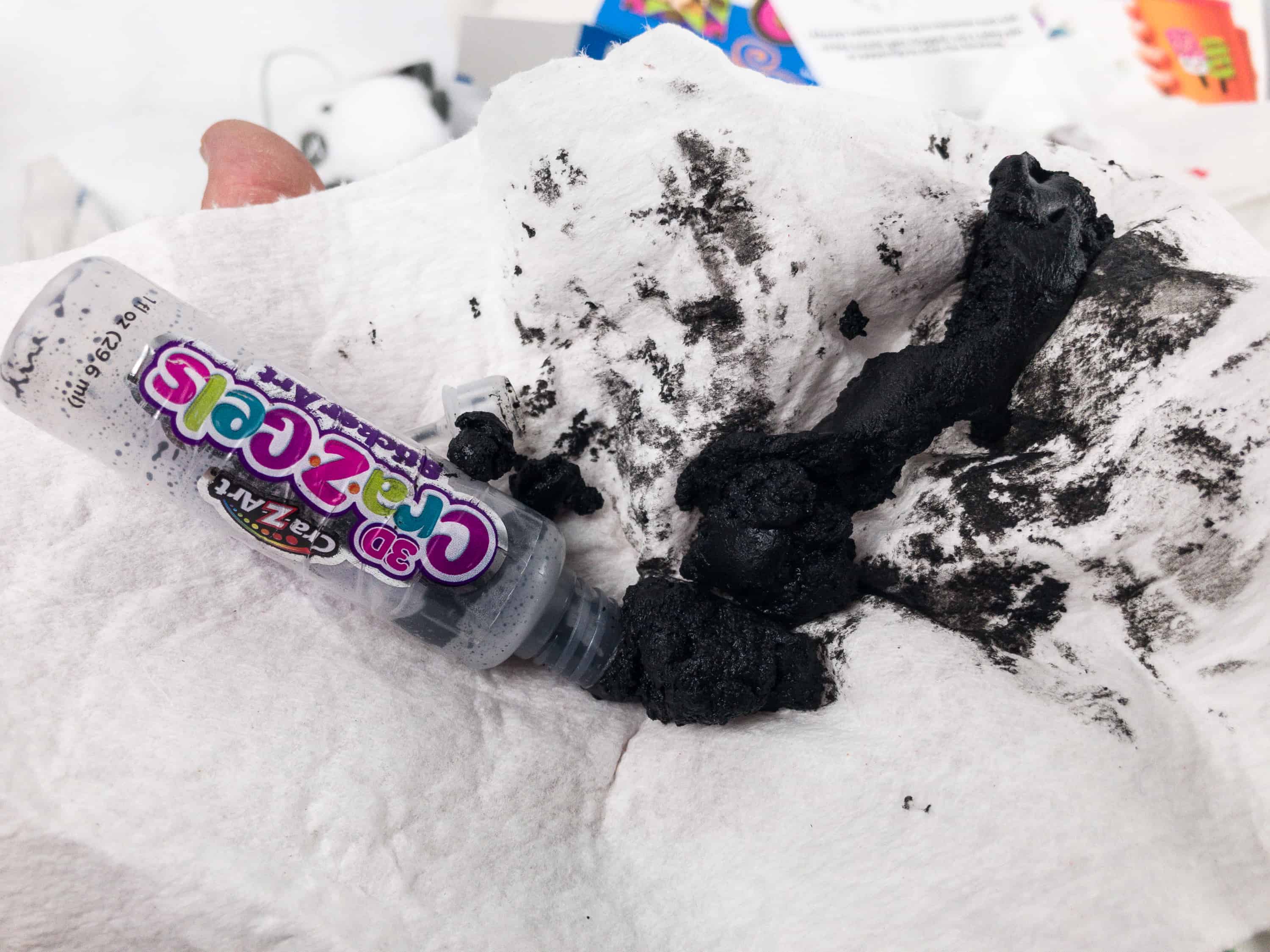 The liquid paints have a gel-like texture and they tend to be sticky when dry. It's non-toxic so it's safe for kids. It would have been more awesome if some of the paint we received didn't solidify. I contacted Target and they sent me a $5 gift card.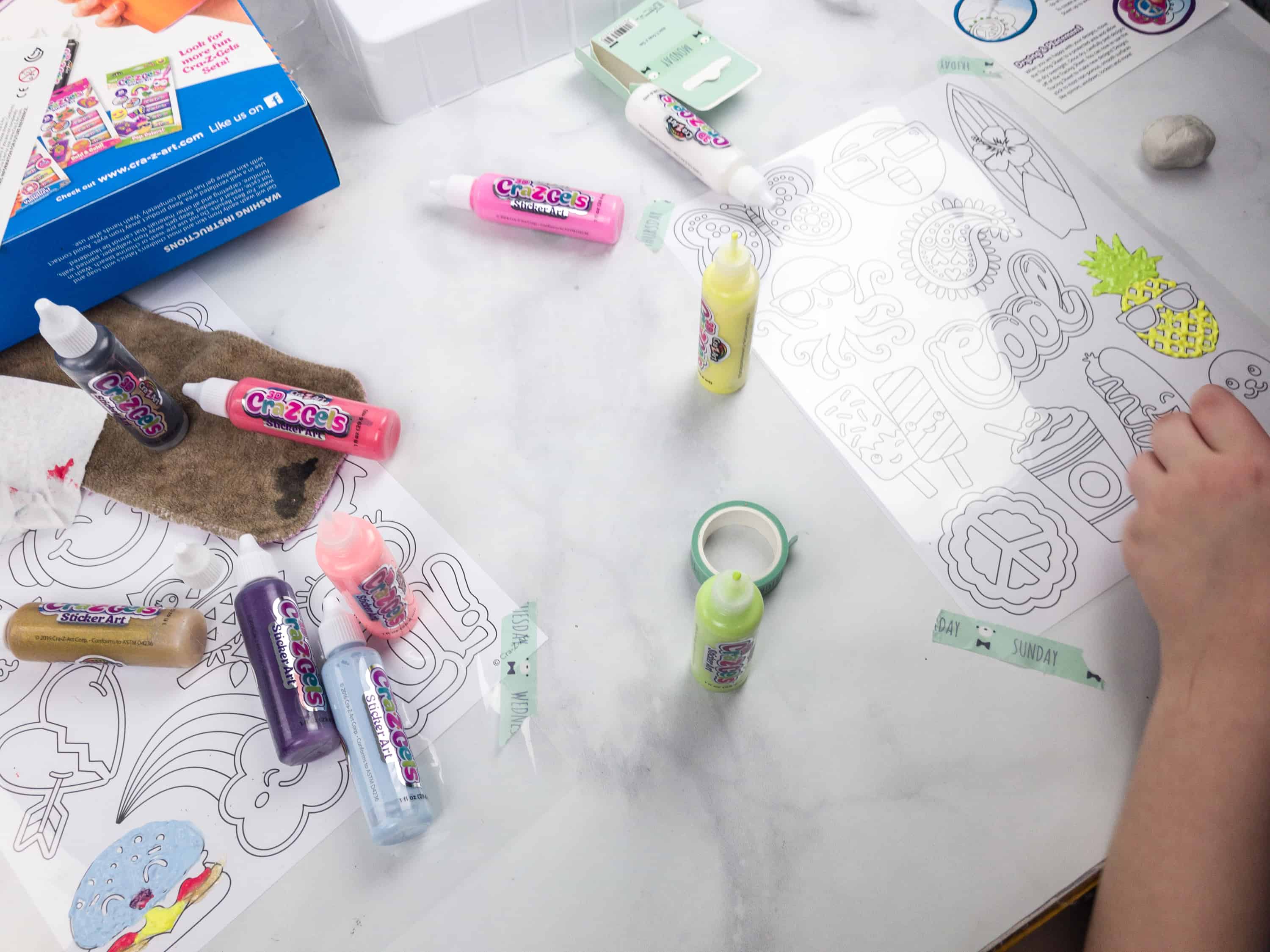 Before starting, you can cover your workplace with newspaper or towels because this activity is quite messy! It did clean up with water.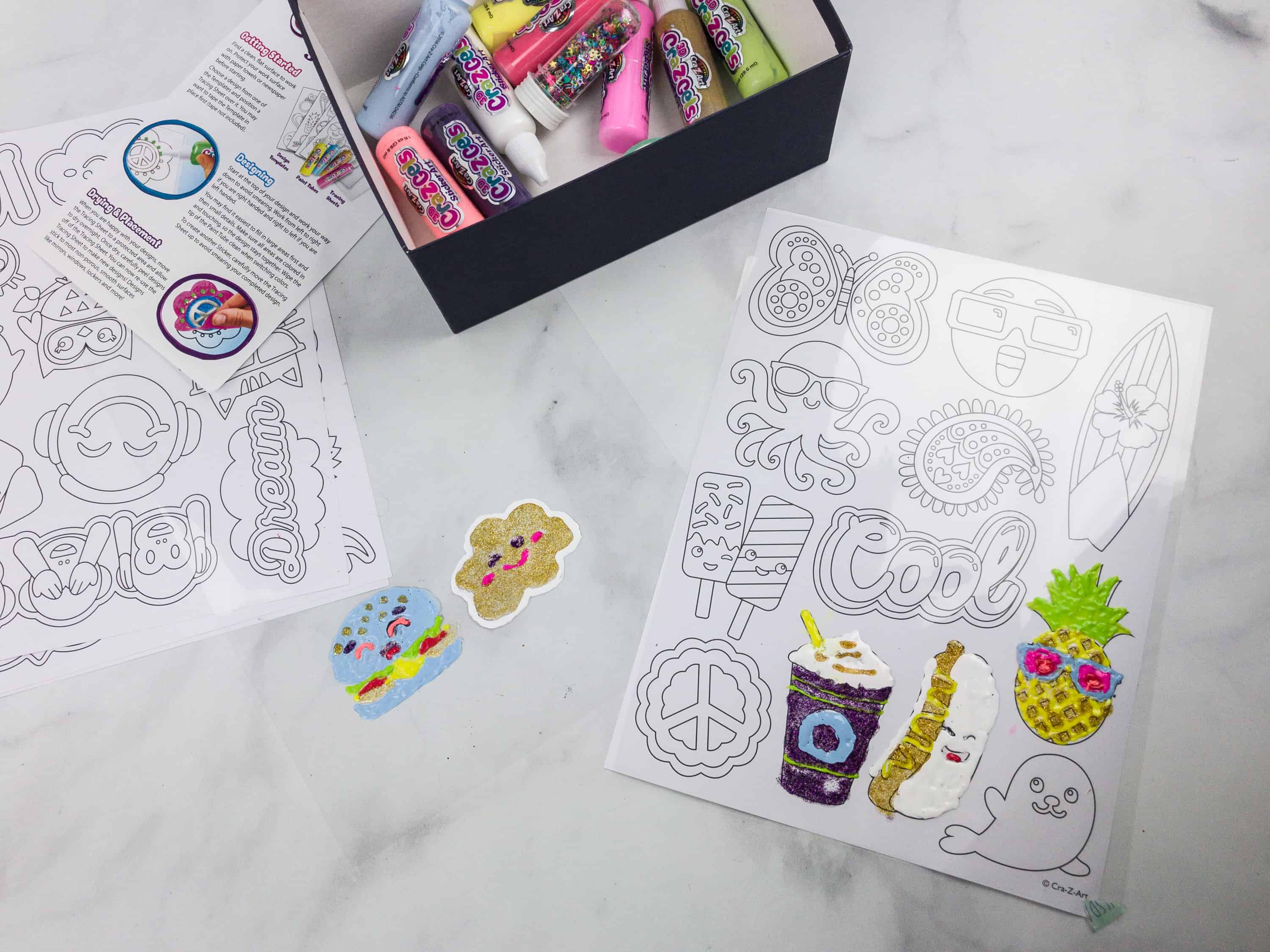 Then, you can go ahead with tracing the design on the template. Can you tell which one's are my daughter's? HINT: the cute ones!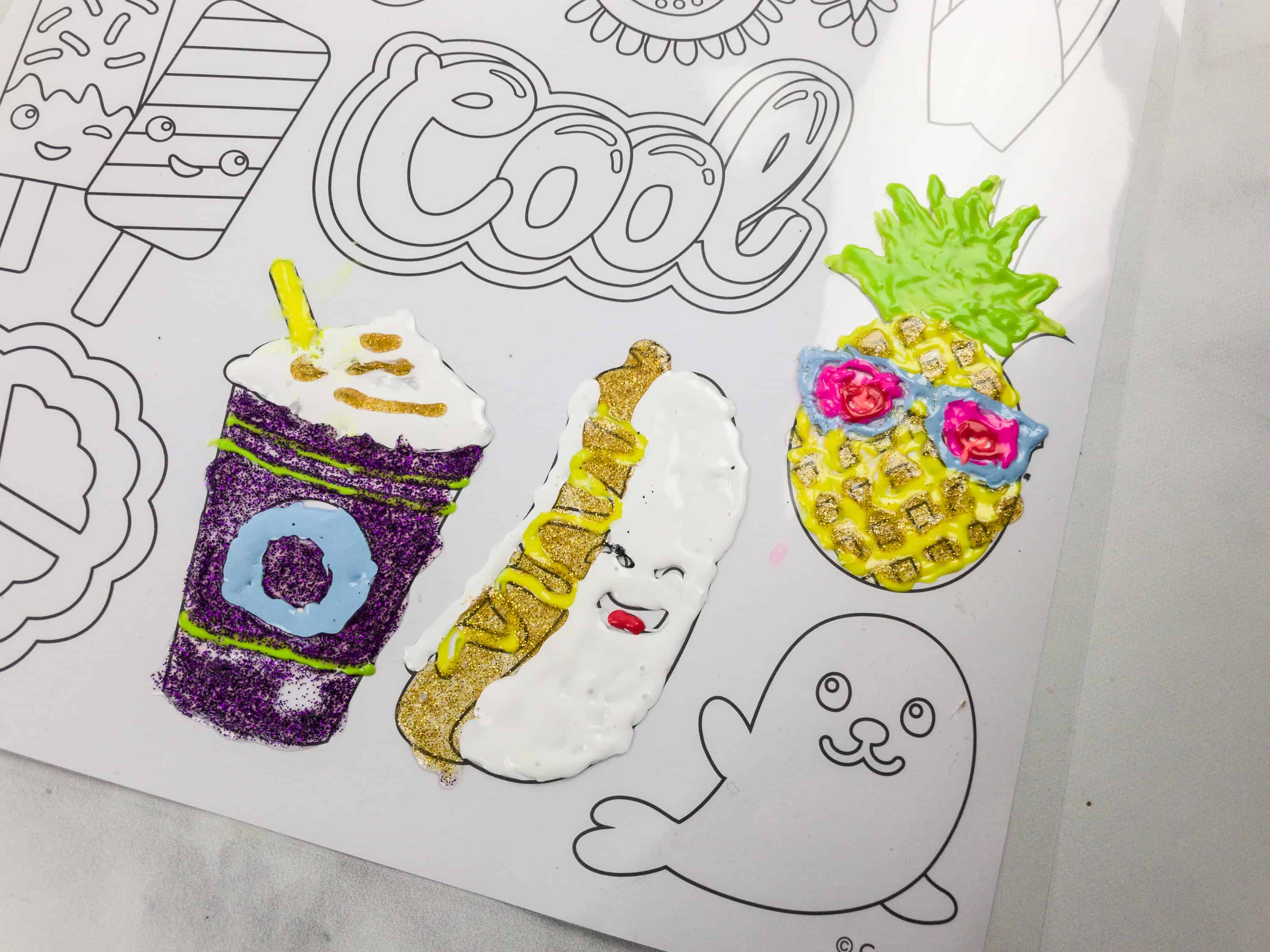 Here's a simple trick, start working on the templates with simple or big designs and then slowly go to the more detailed pictures!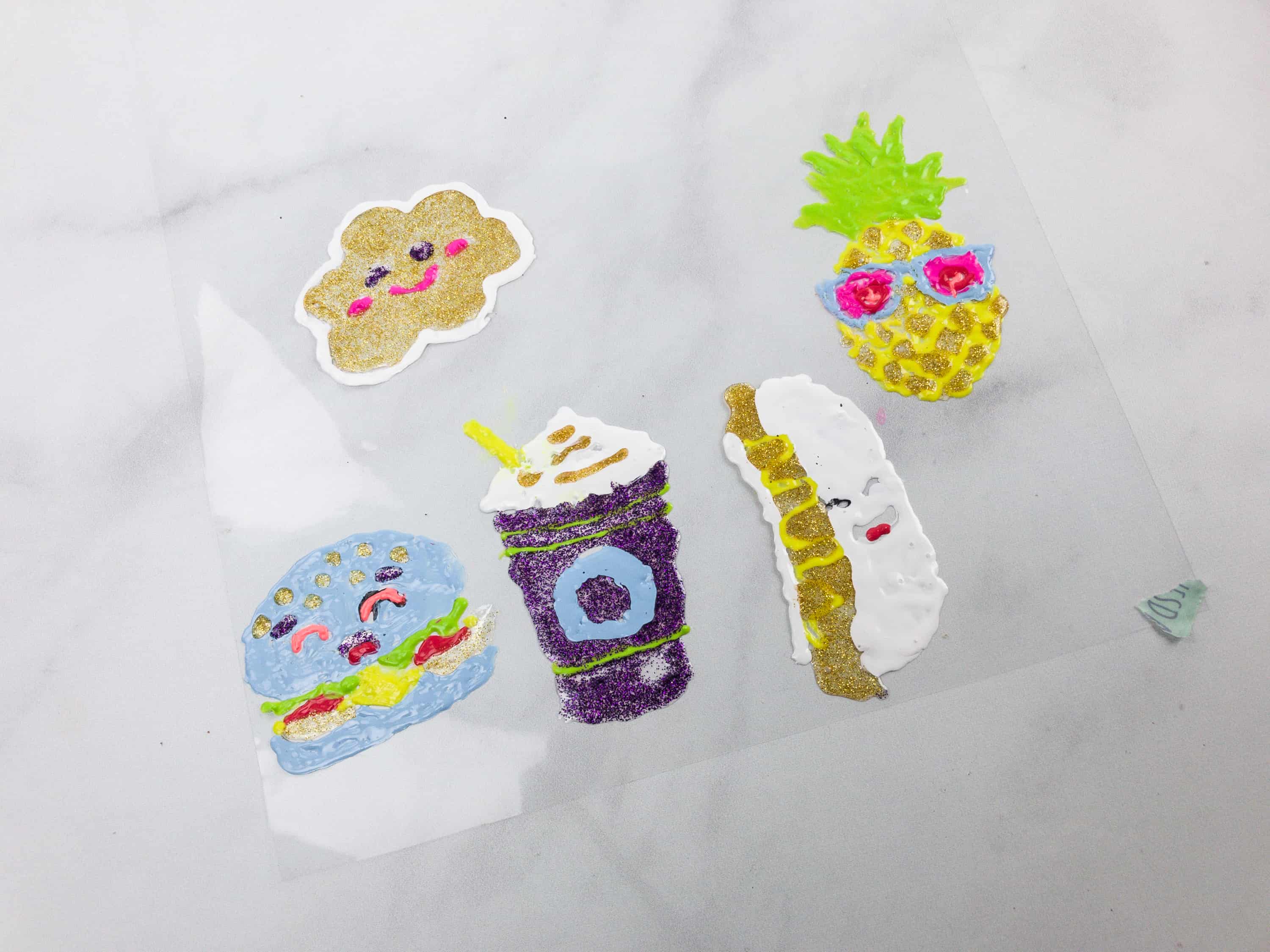 After tracing, make sure that all areas are colored in and touching, so the design stays together. Wait for the colored gel to dry overnight!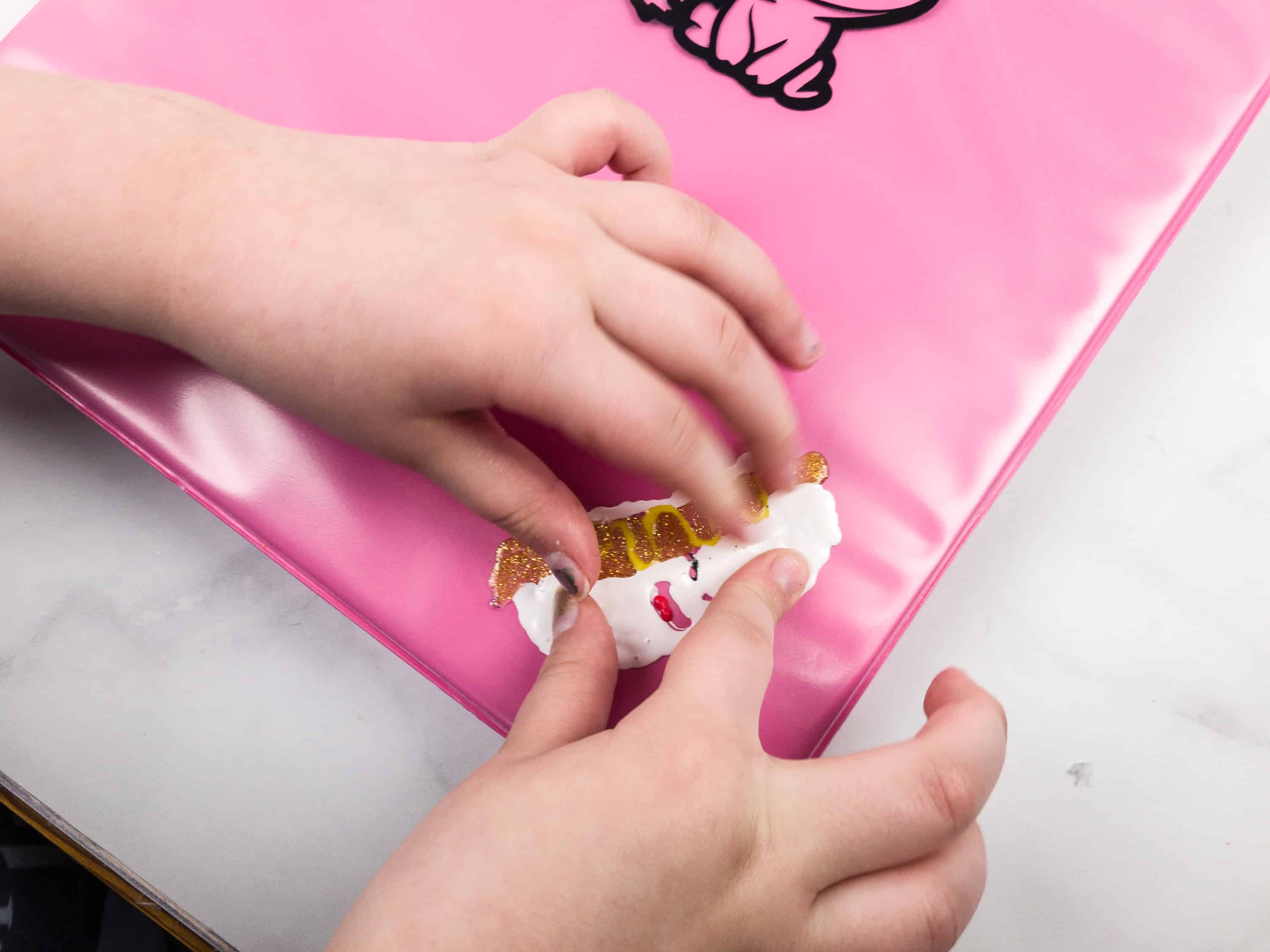 Once dry, you can now carefully peel the designs off the tracing sheet. The designs can be stuck to any smooth surface like mirrors, windows, lockers, and more. My daughter chose to put it on her notebook!

I think my daughter has a really great eye when it comes to designing. She chose a cute combination of colors for this pineapple's eyeglasses!

Her Lilo & Stitch notebook looks a lot prettier with all these colorful 3D sticker art.
This is a great activity subscription if you have kids who are into arts, crafts, and all sorts of creative stuff. This month's DIY sticker kit was a great choice and although the paint wasn't perfect, my daughter's stickers still turned out awesome. She showed lots of enthusiasm and eagerness about the project, and seeing her learning and having a good time is just priceless!
Did you grab a Target Art & Craft Kit this month? Let me know what you thought.