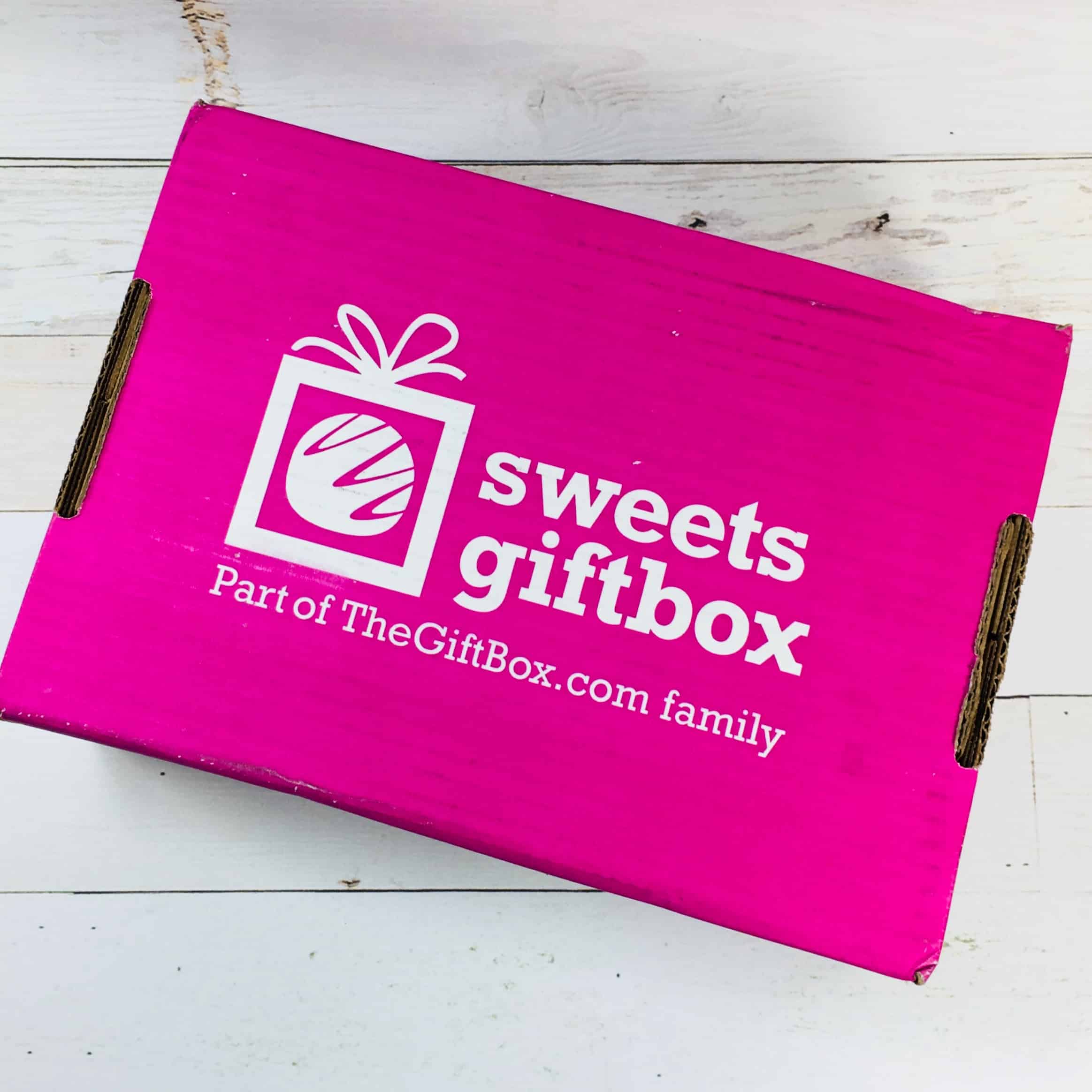 Sweets Giftbox delivers 5-6 sweet treats right to your door each month for $29 a month. You can save with longer subscriptions – the price drops to $24.99 a month with a yearly subscription. They describe themselves as "the ultimate sweet tooth experience to satisfy your every craving."
Discover delectable delights such as artisanal chocolates, scrumptious snacks, regional favorites, and small-batch candies made by local businesses with love.
My items were wrapped in candy-themed paper with a sticker holding it closed.
February's theme was "Sweet Sweet Love"!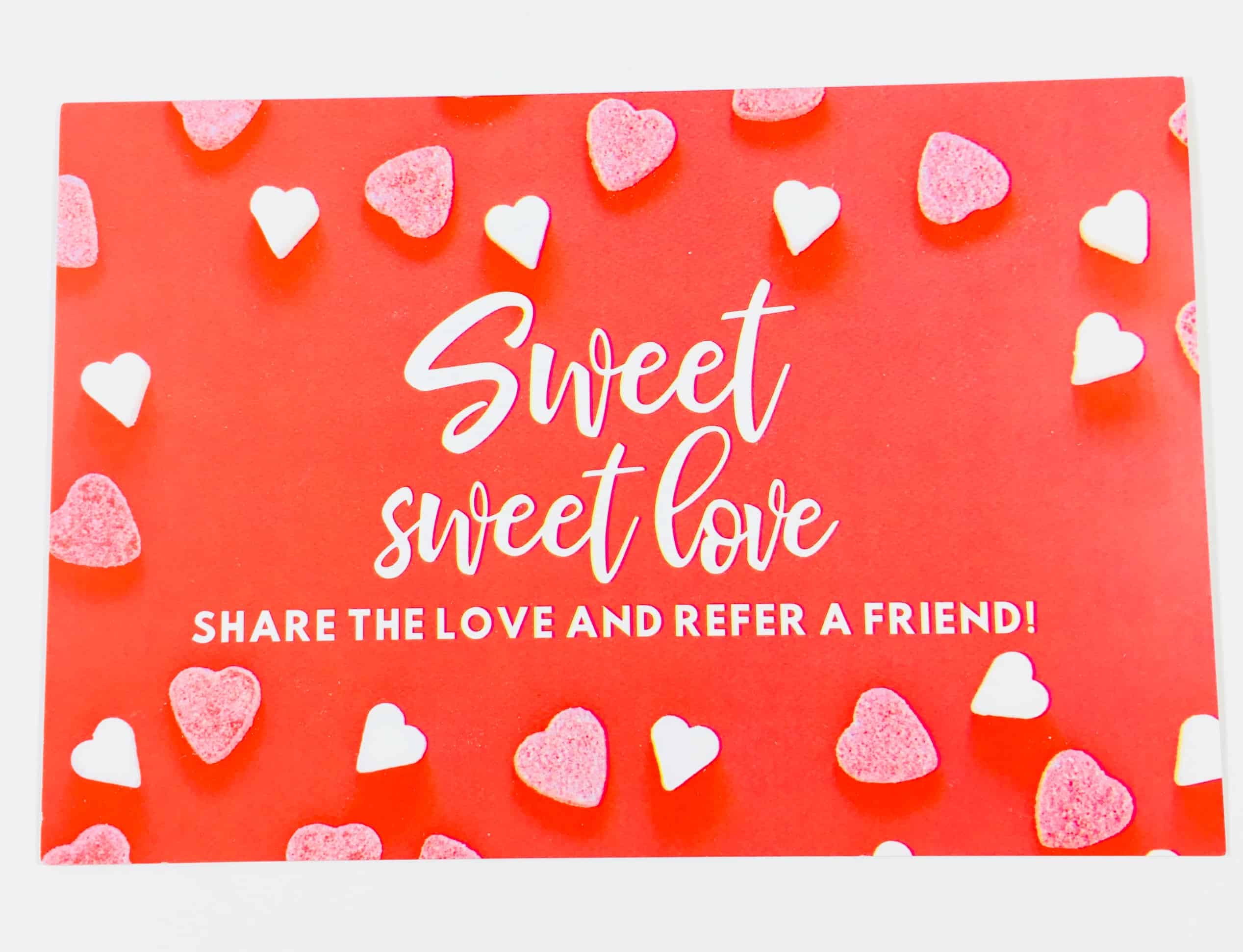 DEAL: Get 50% off your first month! Use coupon code HELLOSUB50.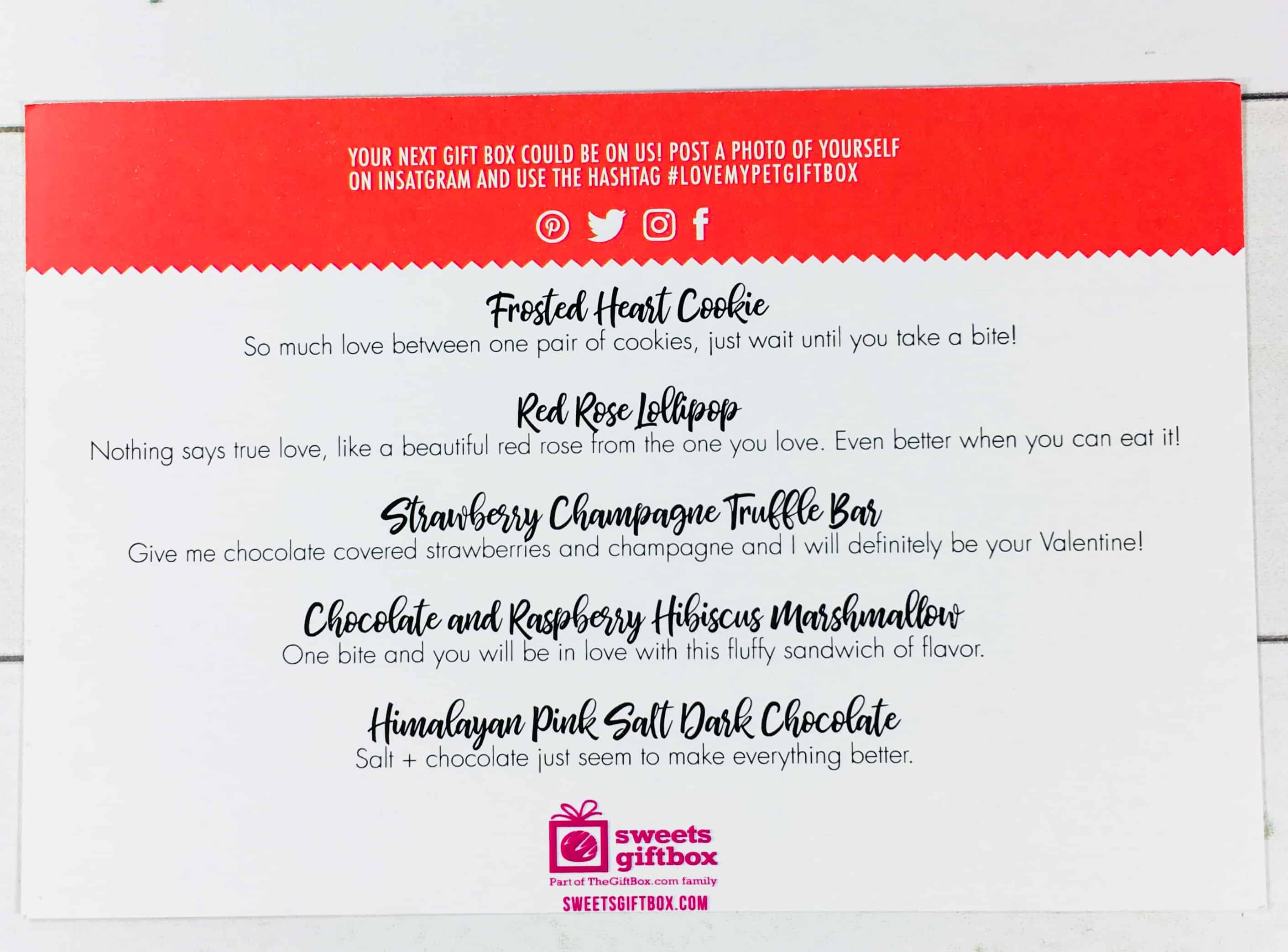 I found a product information card with each item listed.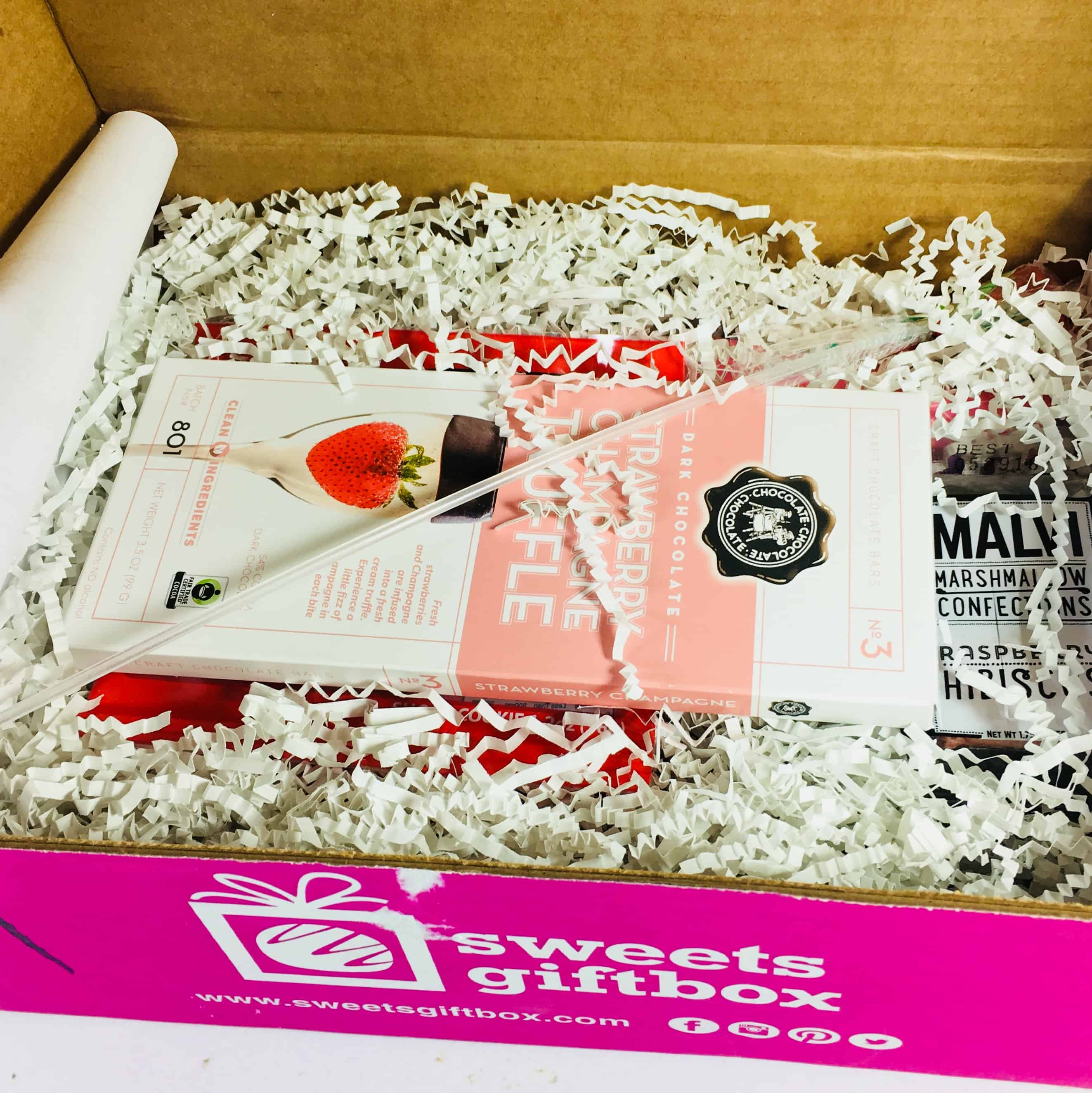 White squiggles kept everything cushioned.
Yum, I see chocolate!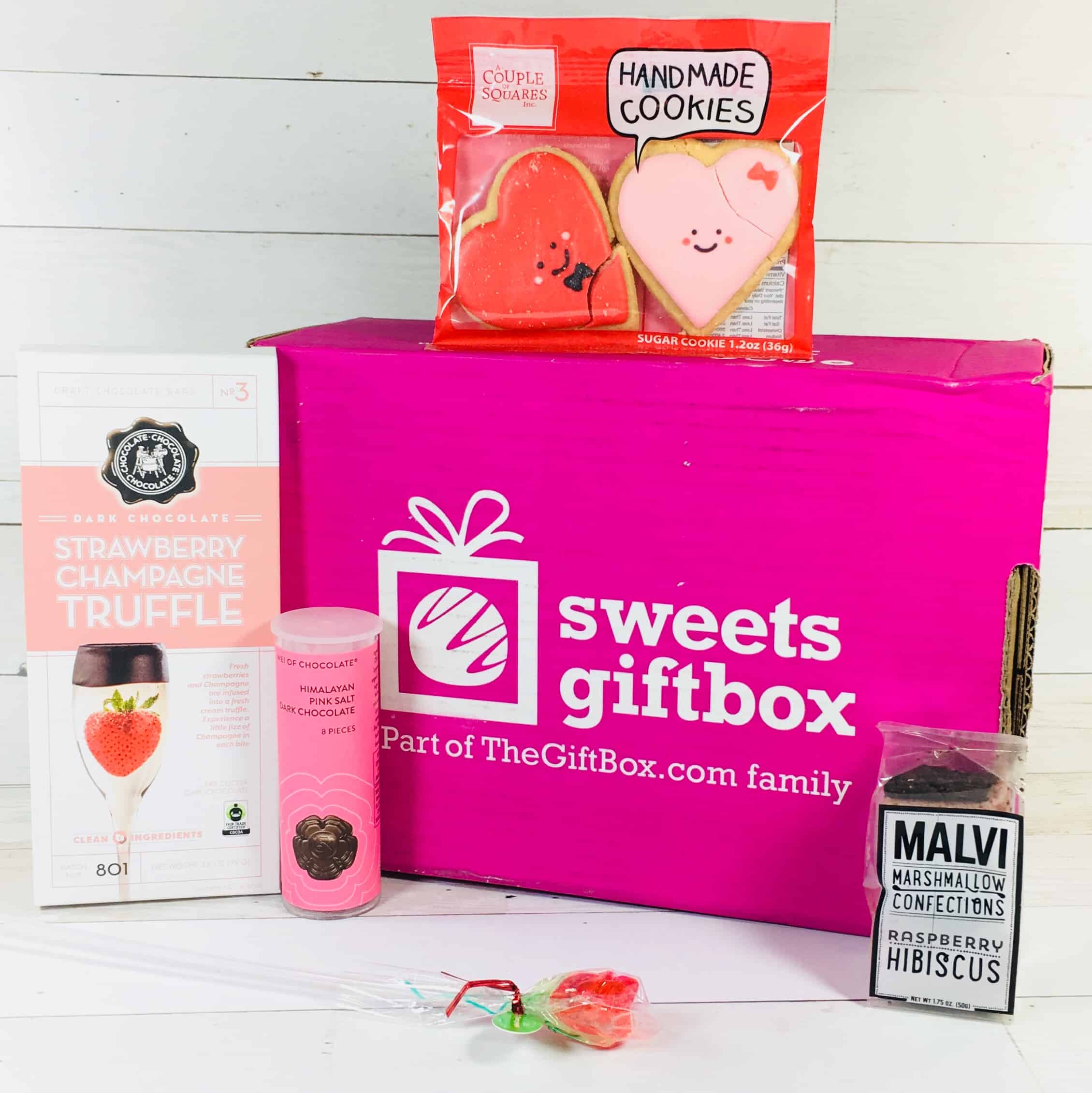 Everything in my box!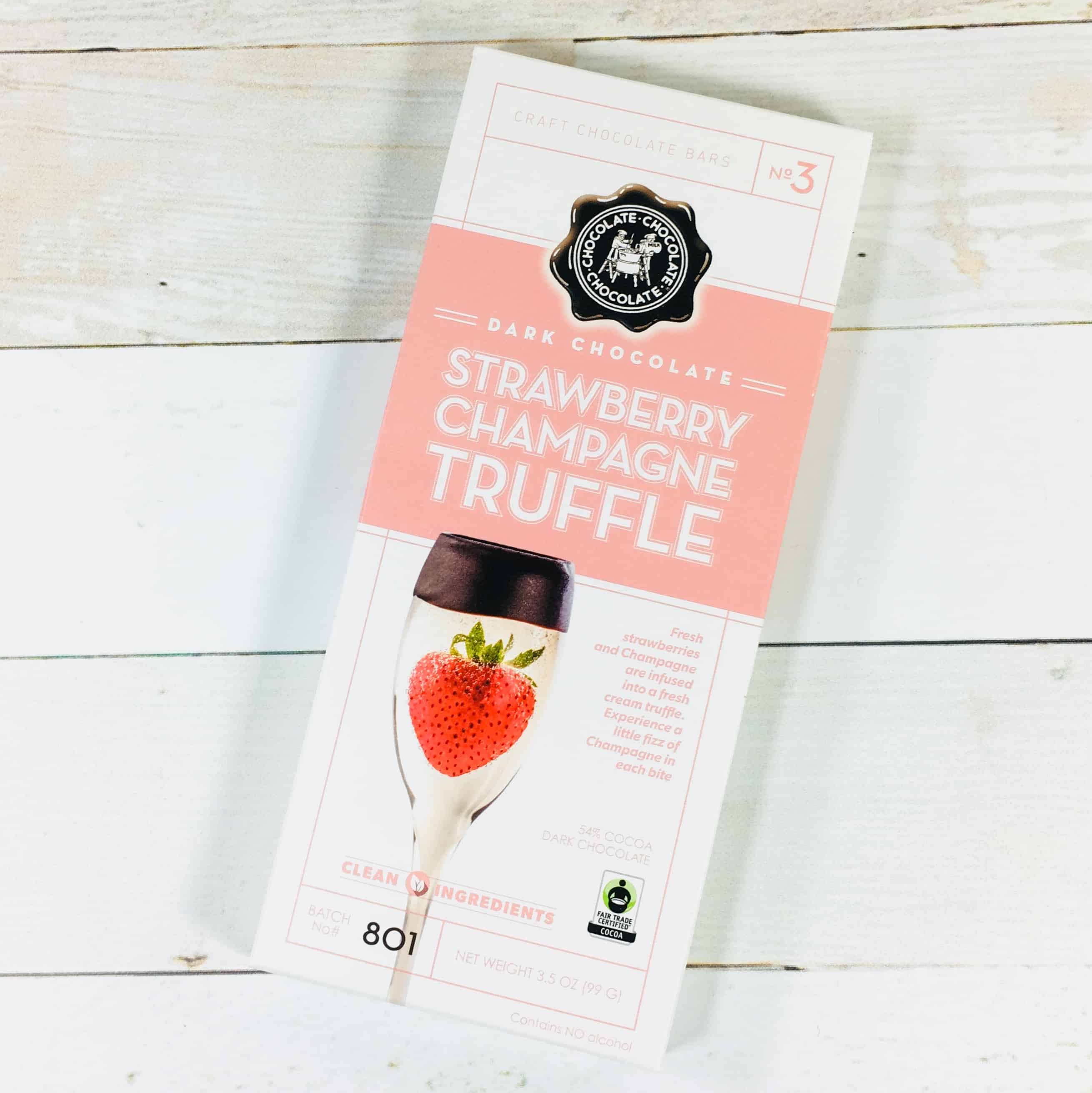 Strawberry Champagne Truffle Bar ($4.95) My first treat was this delicious sounding bar – strawberries and champagne plus chocolate? Yes, please!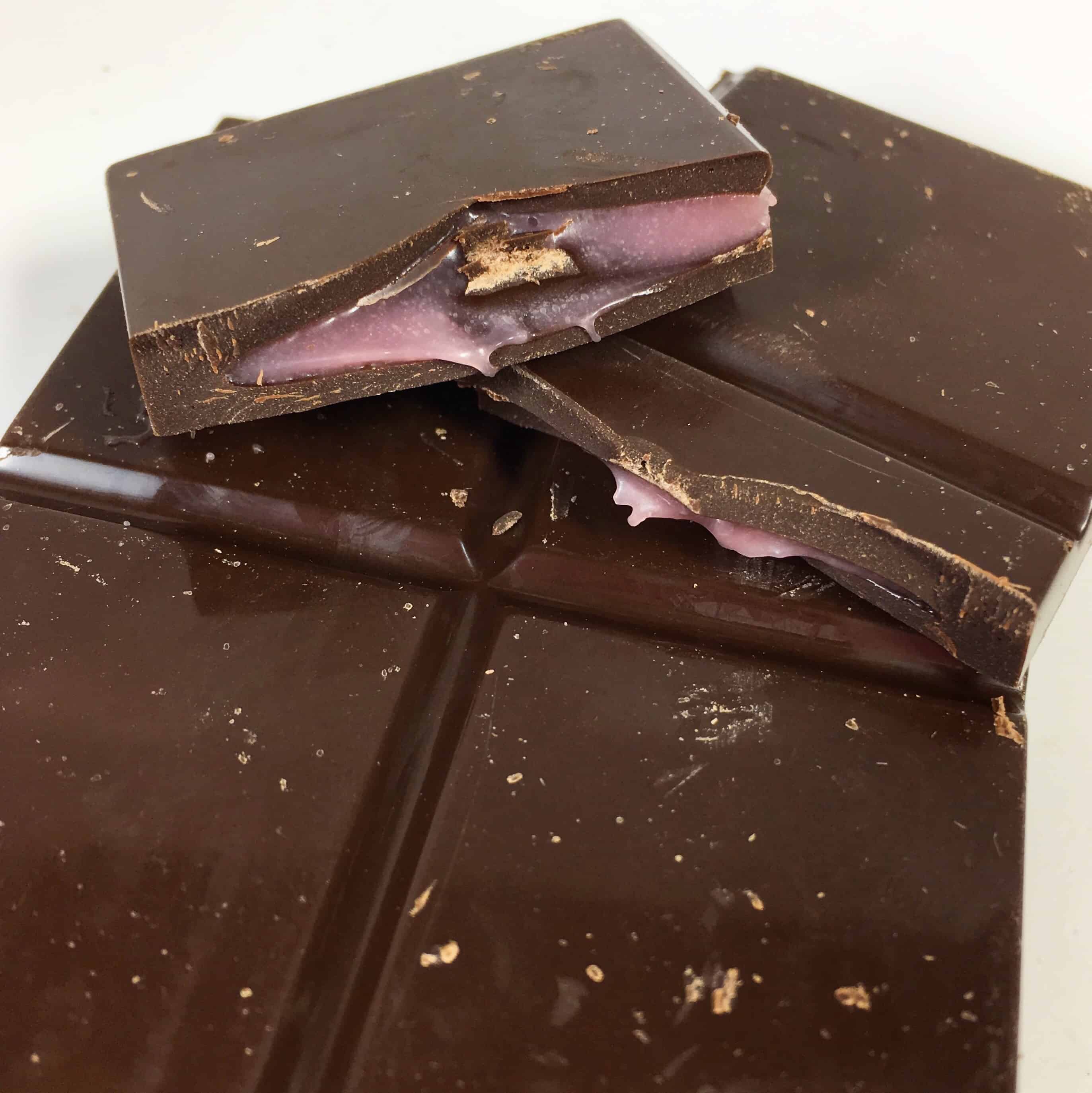 I have always enjoyed cream-filled truffles and this is pretty much the same thing. Creamy sweet center with some fruitiness and perfectly sweet chocolate. So tasty!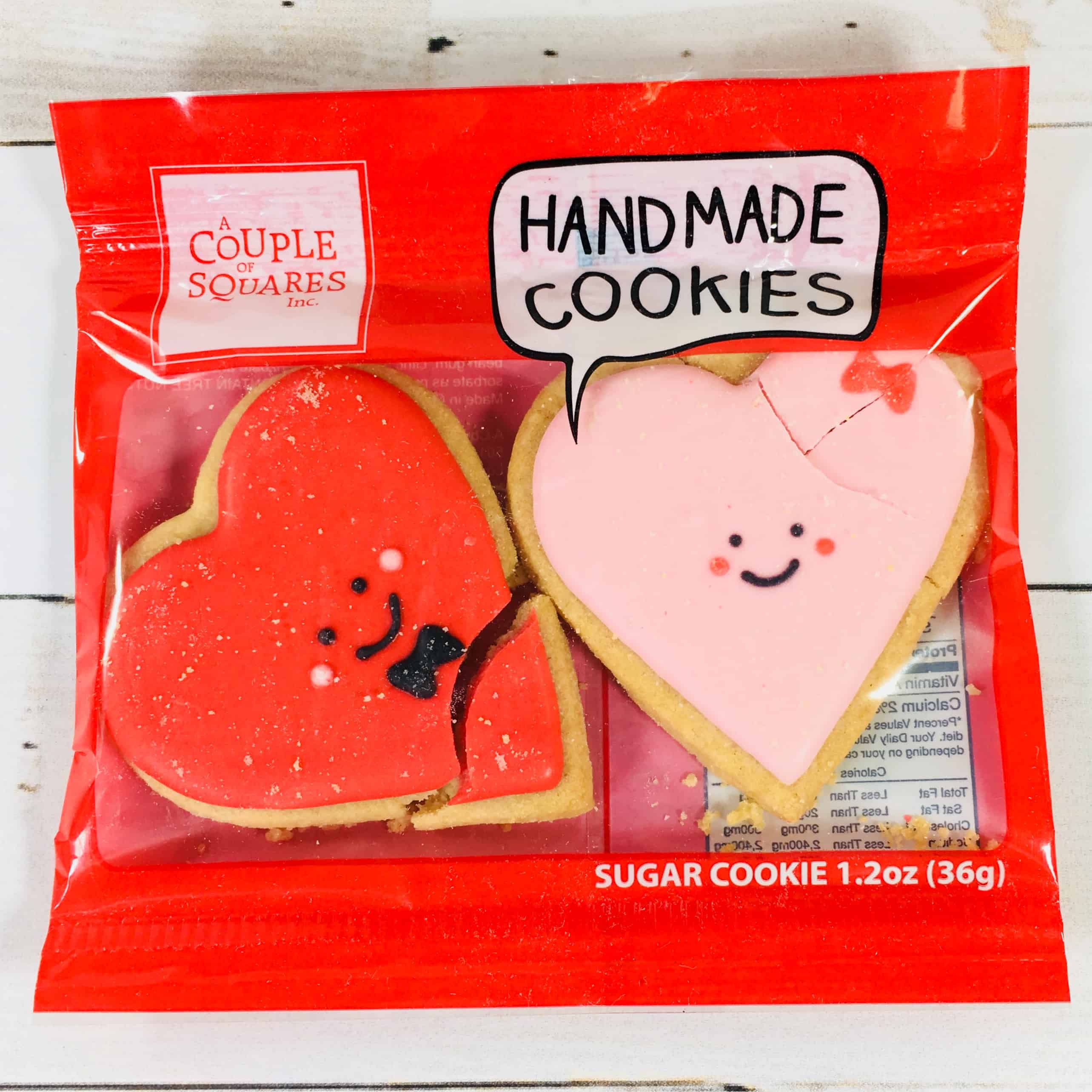 A Couple Of Squares Inc. Frosted Heart Cookie ($3?) I have received cookies from A Couple of Squares before and although they aren't available online, you might be able to find them at Sur La Table or Williams-Sonoma. My daughter is going to take them to school to share with friends but they are a sugar cookie with hard frosting on top.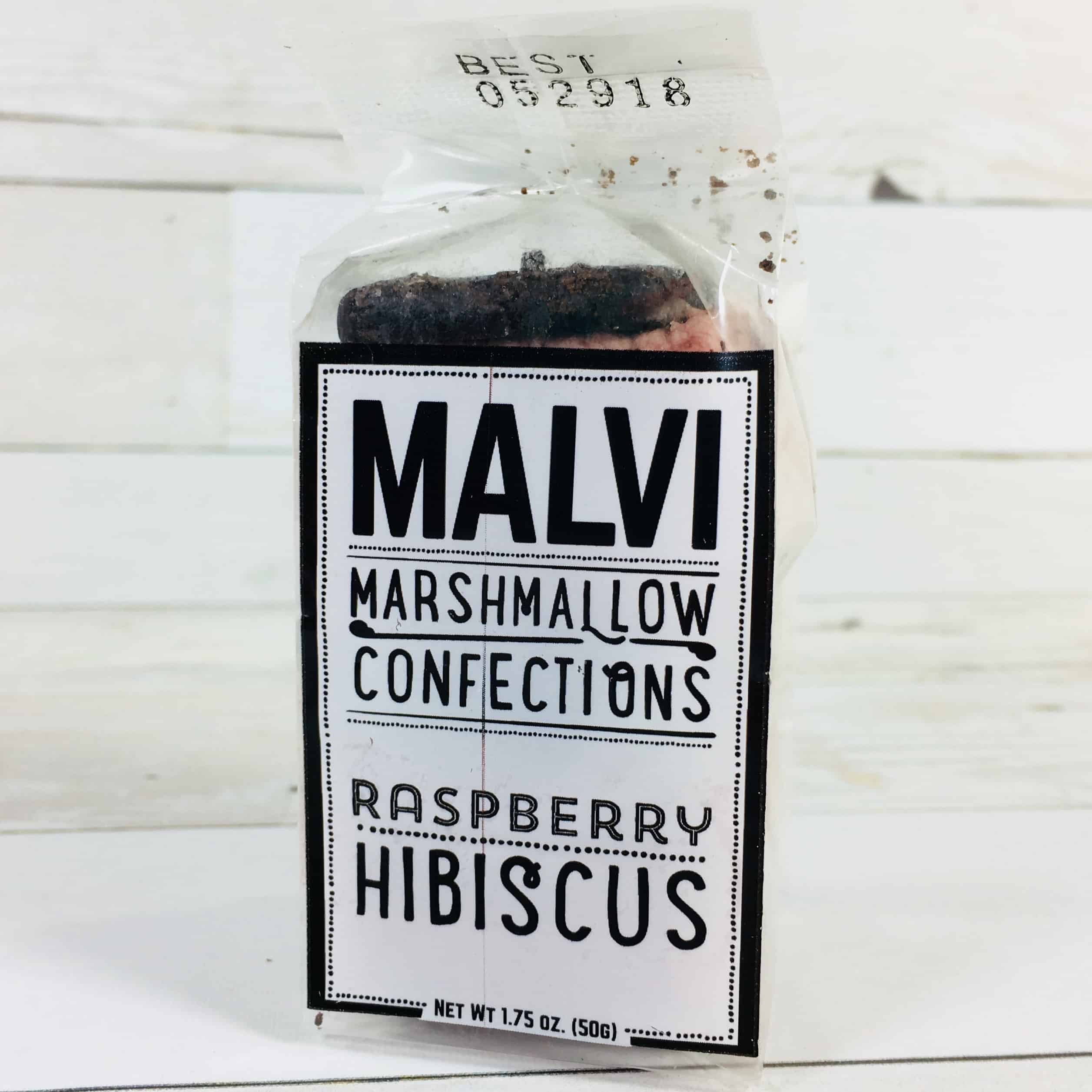 Malvi Chocolate And Raspberry Hibiscus Marshmallow ($4) I went to a specialty grocery store here in Austin around Valentine's Day and these were featured in the sweets display near the checkout line! 
Hibiscus-flavored marshmallow (think fruit punch with cranberry notes) and a wonderful chocolate shortcake-like cookie are sandwiched together. My girls each got their own s'more.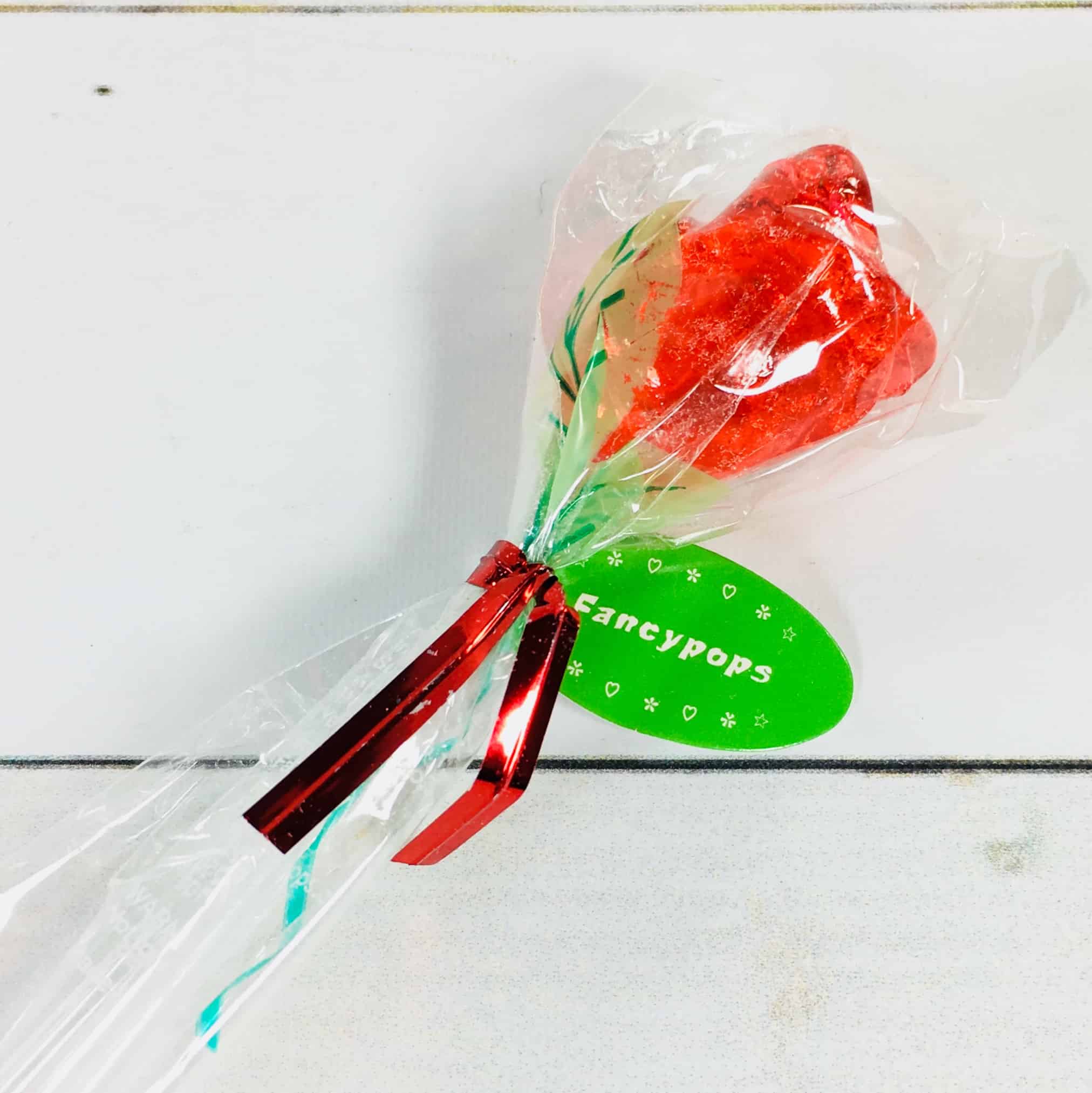 Fancy Pops Red Rose Lollipop ($0.35) Here's another treat I passed along to my daughter. It is supposed to taste like strawberries but she said it just tasted "sweet."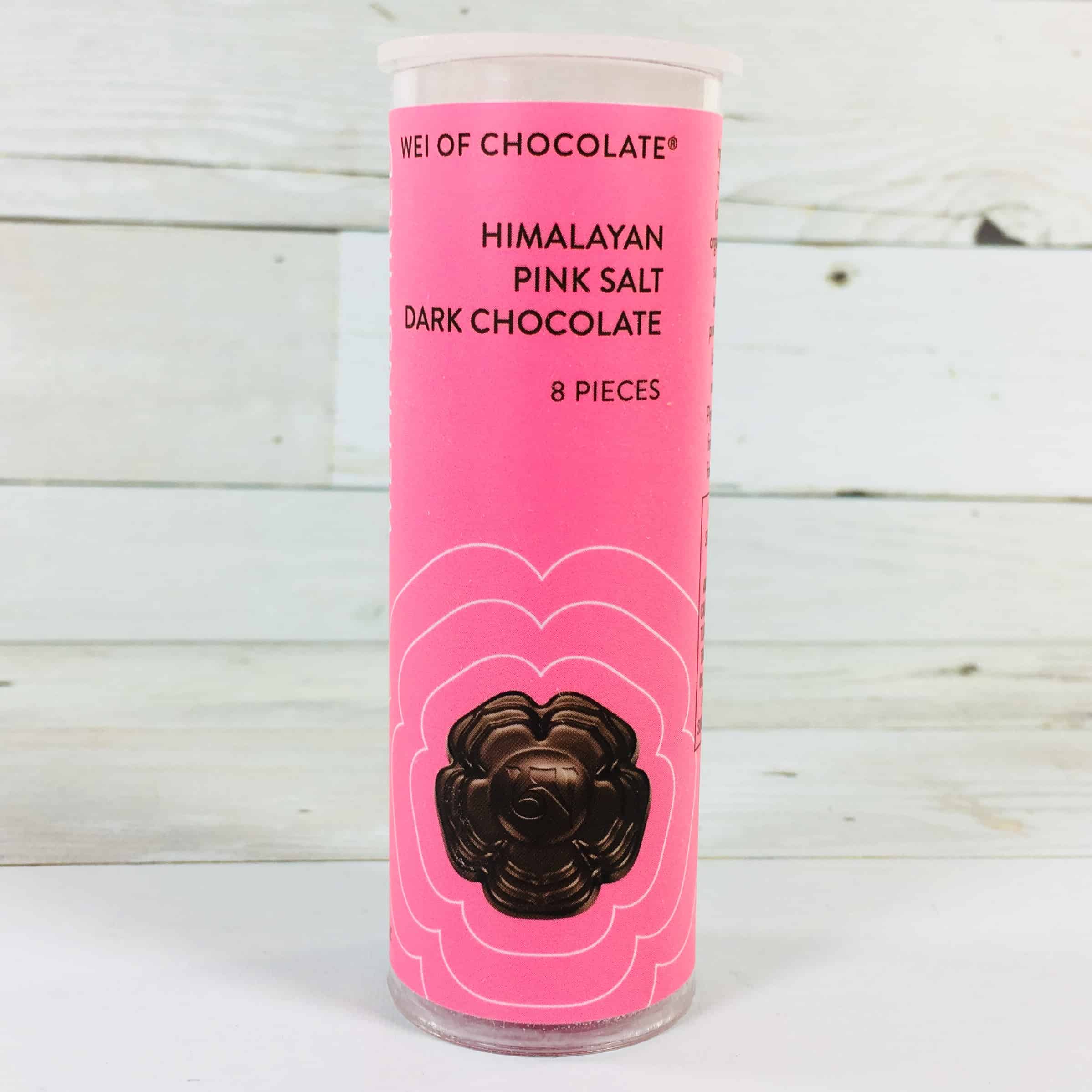 Wei Of Chocolate Himalayan Pink Salt Dark Chocolate ($12 for a tube) This is a new-to-me brand and I really like not only the flavor but the special Himalayan salt that is infused with flower essences "to awaken possibilities and bring forth new projects with clarity & freedom."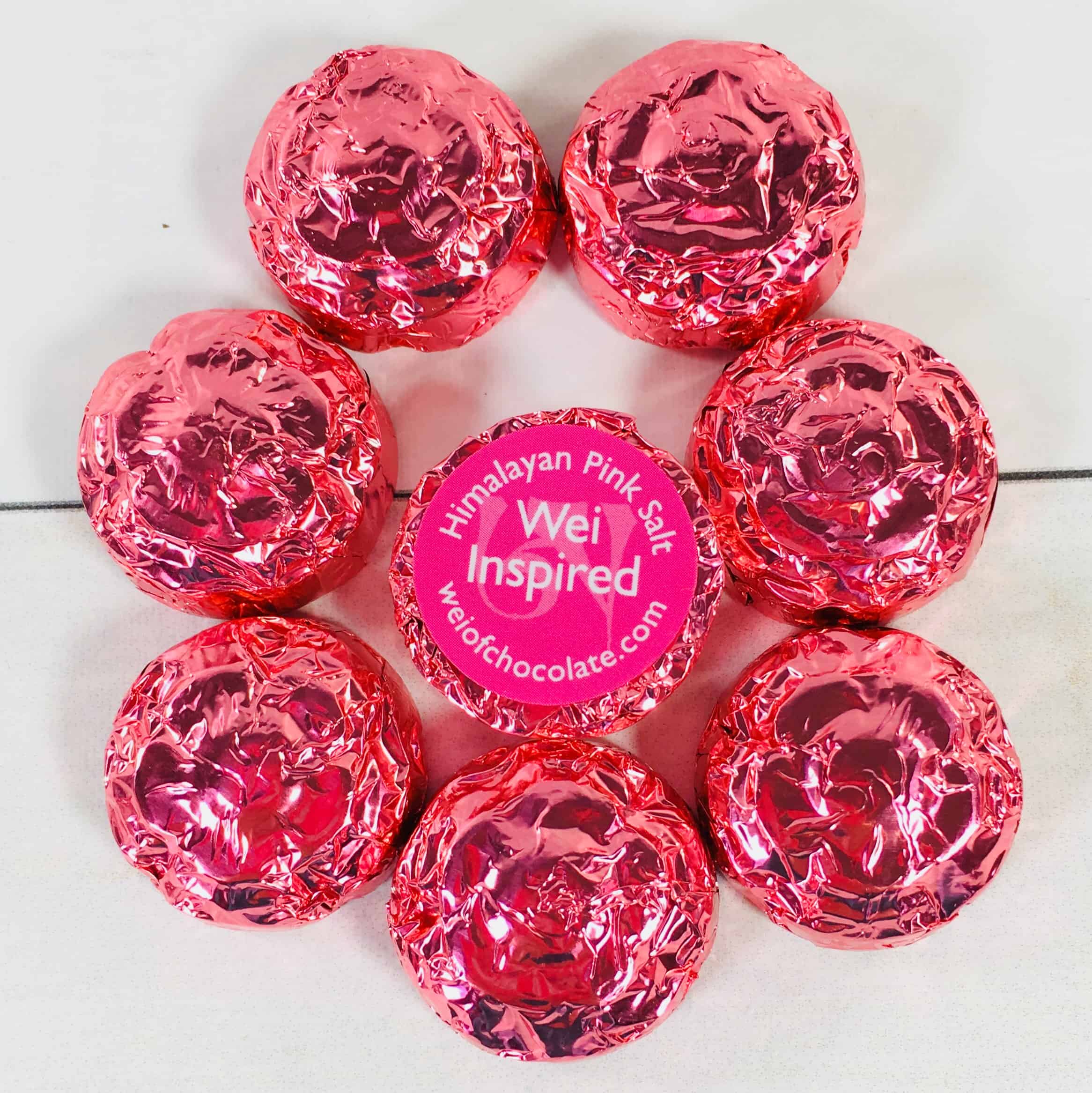 There were 8 individually wrapped pieces in the tube.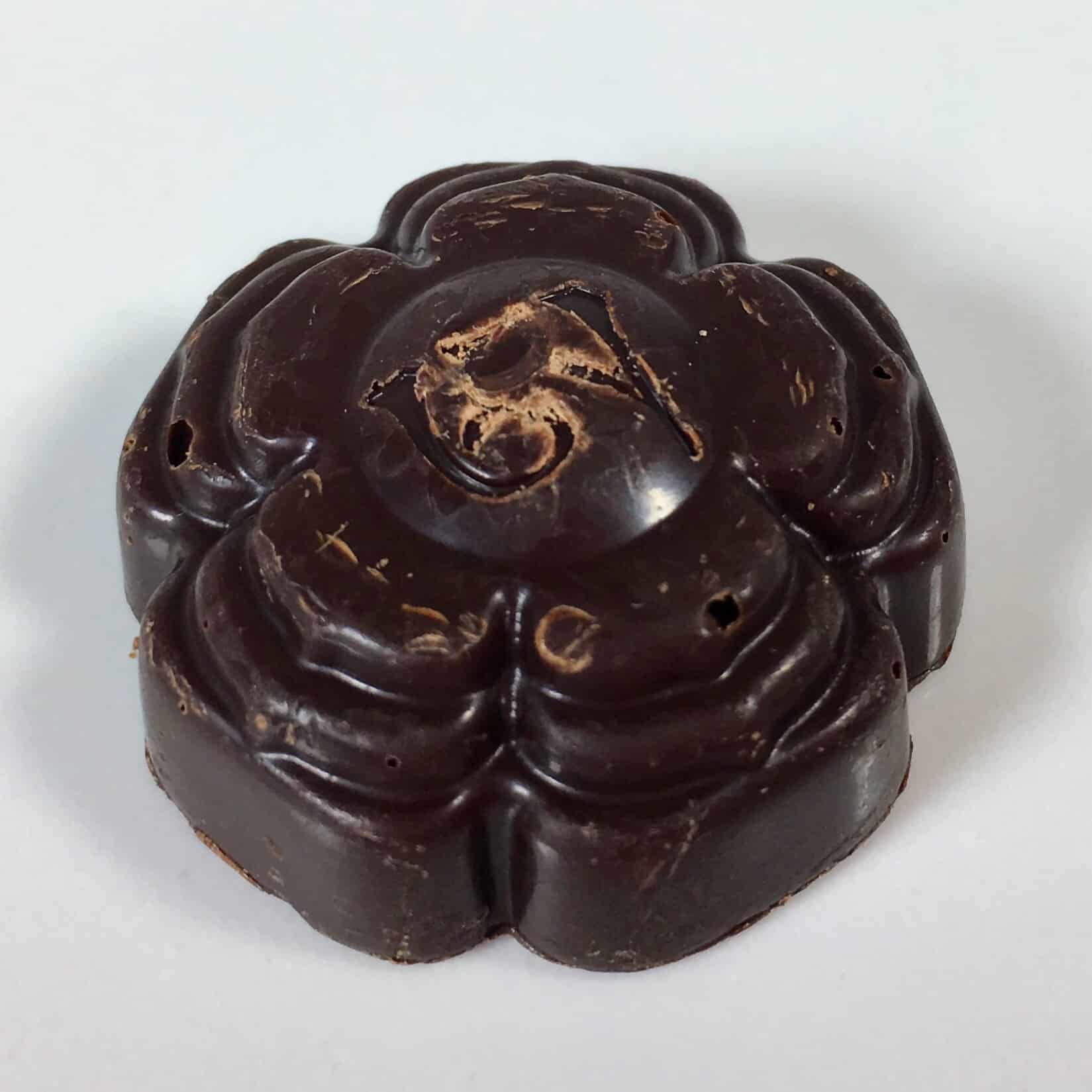 I placed the chocolate on my tongue and just let it melt there. The salt helps the flavor pop and organic coconut blossom sugar provides the sweetness instead of cane sugar.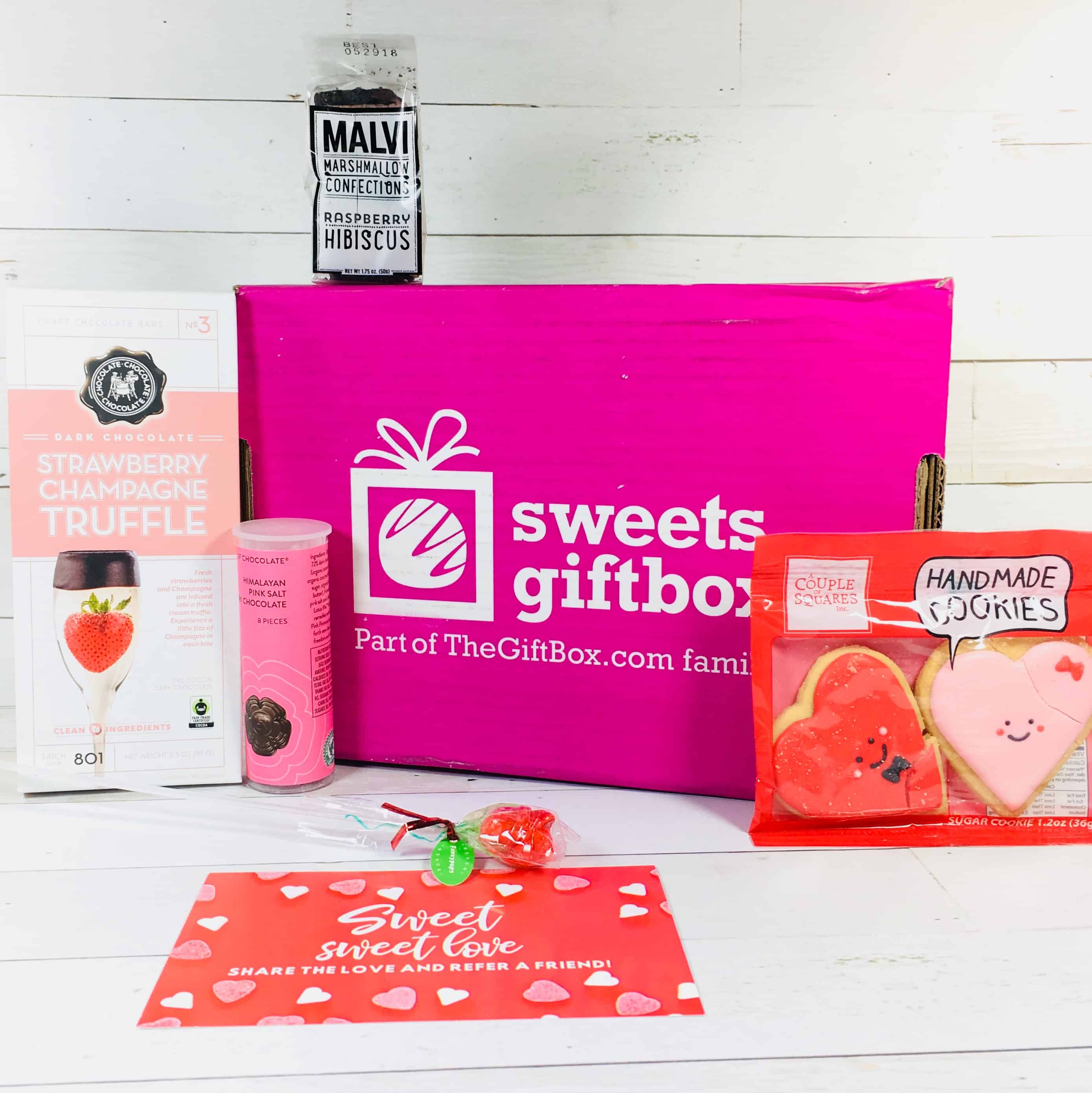 This was my first Sweets Gift Box and I enjoyed some new candy brands and treats. My favorites were the strawberry chocolate bar and dark chocolate drops, my youngest liked the lollipop and s'more, and my oldest liked the cookies and s'more. If there is a foodie in your life who is always looking for something new to try, then check out this box and send them some sweet, sweet love!
What do you think of this month's sweet treats?