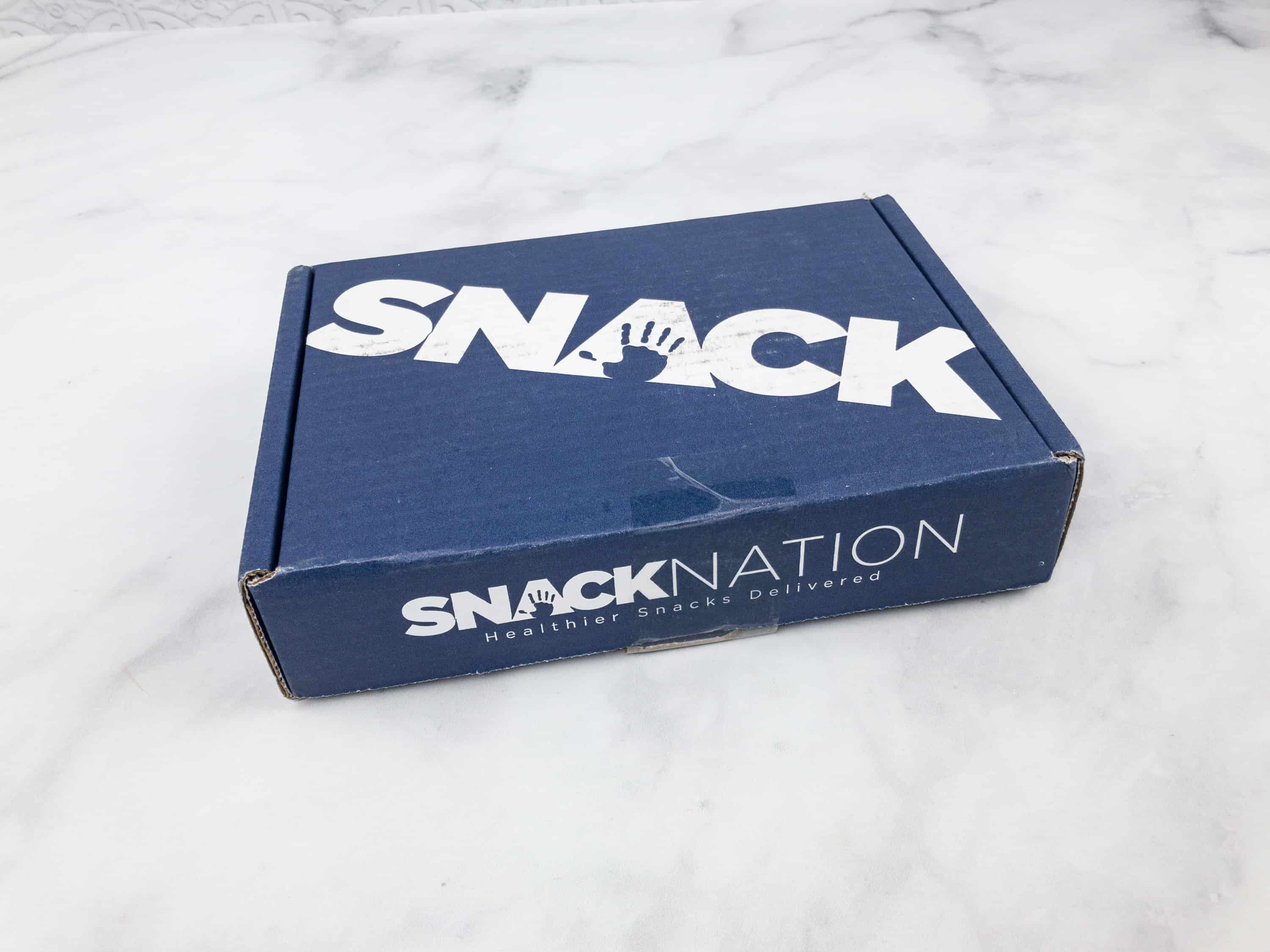 SnackNation is an award-winning healthier snack delivery service that makes it "auto-pilot easy" to discover new, exciting, all-natural snacks every month. Each month, the snack experts will meticulously select 6 best snacks to be in the box. This box is $9.99 + $2 shipping but your first box and every month thereafter will be $4.99 + shipping as long as you complete the survey (which is quick enough for even me to finish it!).
For every box delivered to your door, SnackNation donates a meal on your behalf to a hungry family.
DEAL: Pay only $1 for 6 snacks every month when you complete a quick online survey. USE THIS LINK to get the deal. You'll pay $1 + $3.99 shipping for each month as long as you fill out the survey.
They include an information card stating all the snacks inside the box.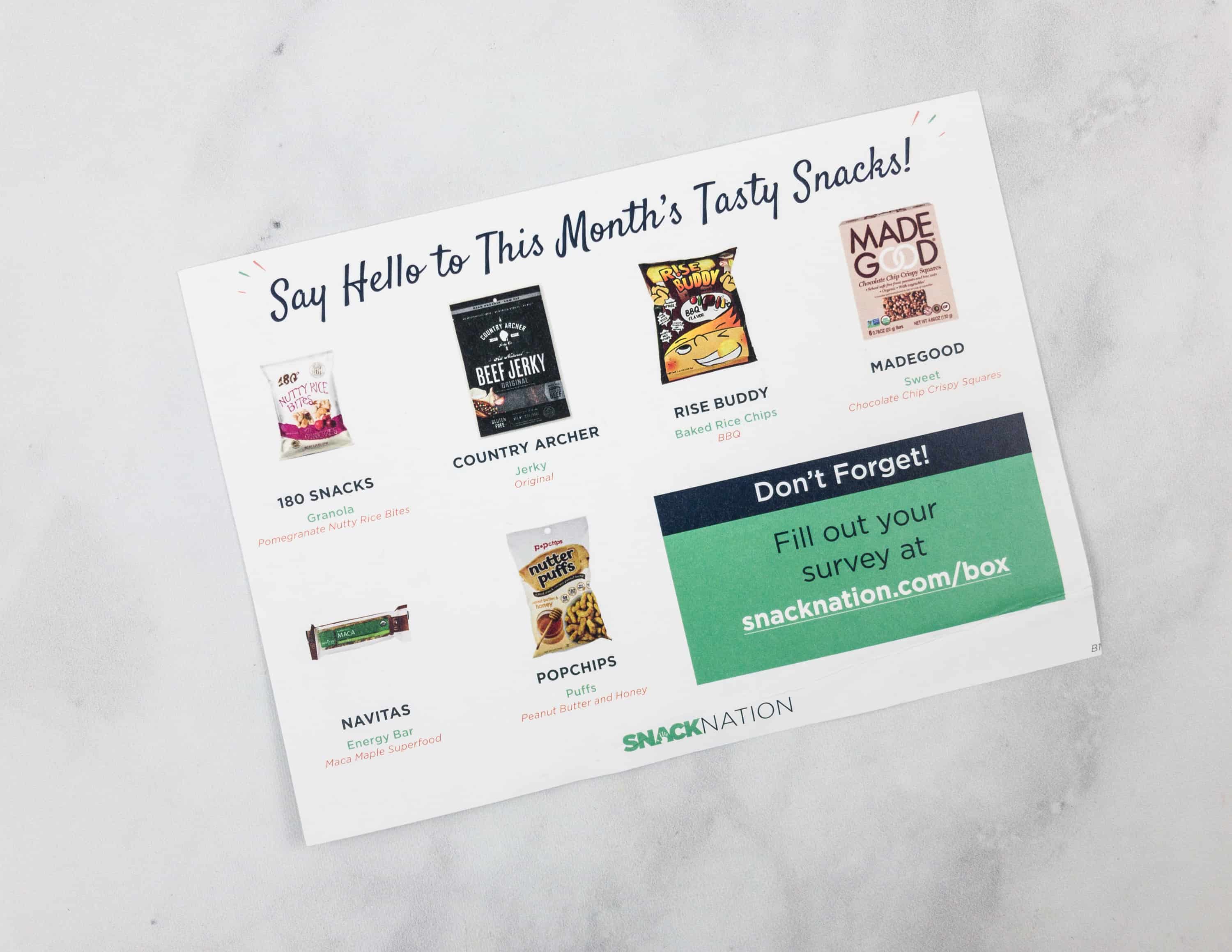 The back of the card contains a reminder to complete Snack Nation's survey, which they email you.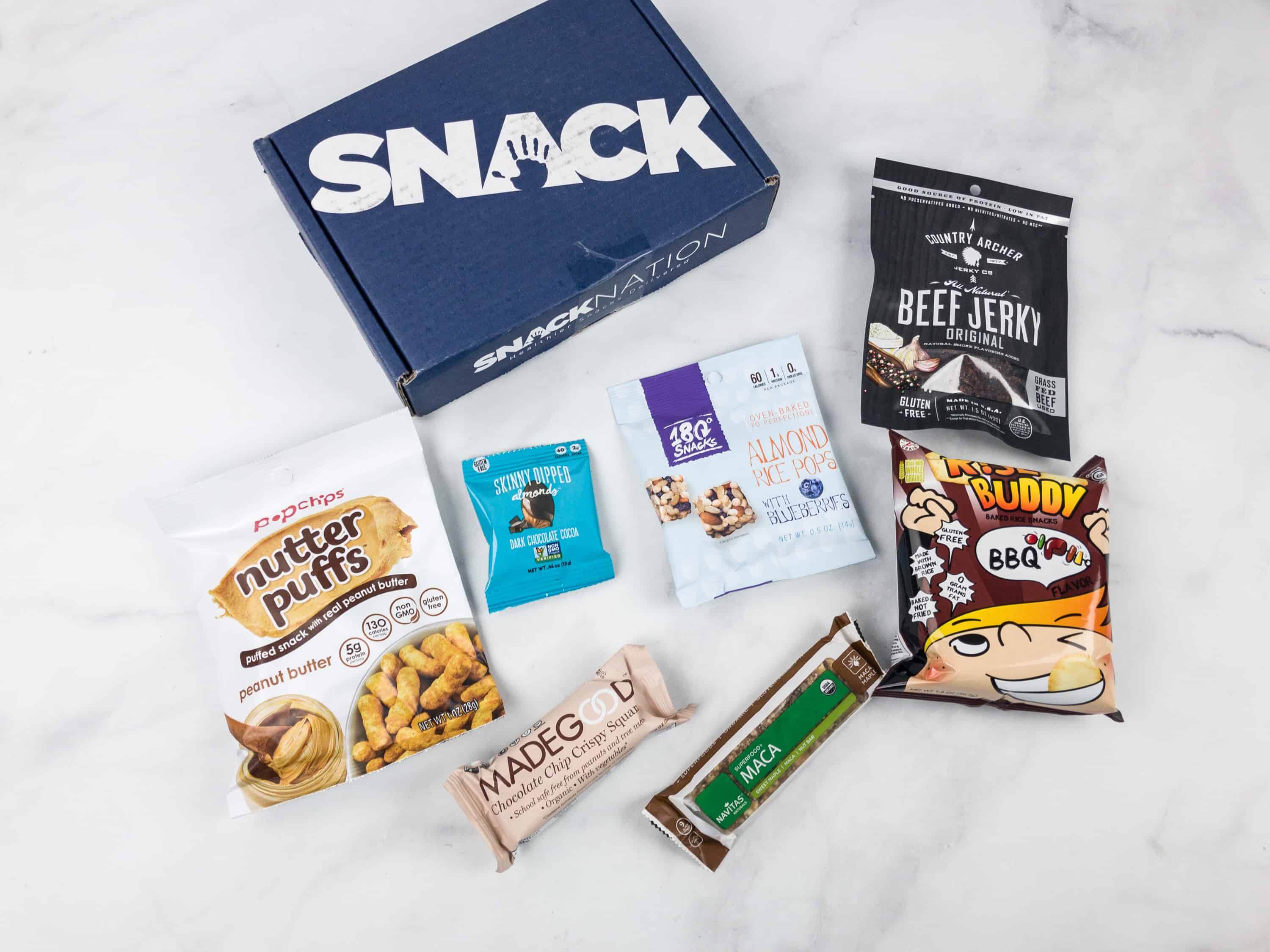 Everything in this month's box!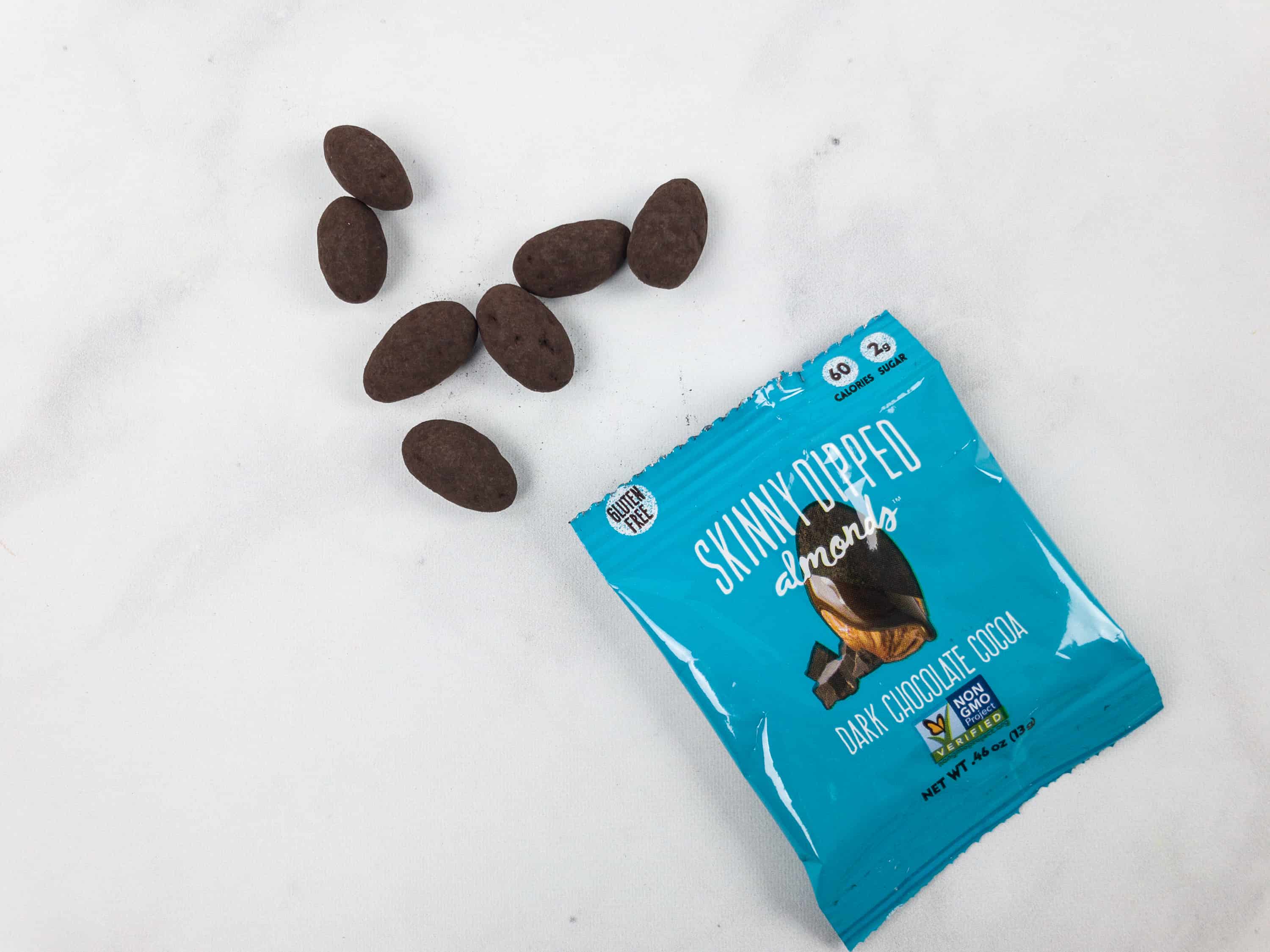 Skinny Dipped Almonds Dark Chocolate Cocoa ($1.09) These are real almonds dipped in a thin layer of handcrafted dark chocolate. It has a hint of maple sugar and a touch of sea salt, such a wonderful combination that made me crave for more. Also, it's non-GMO!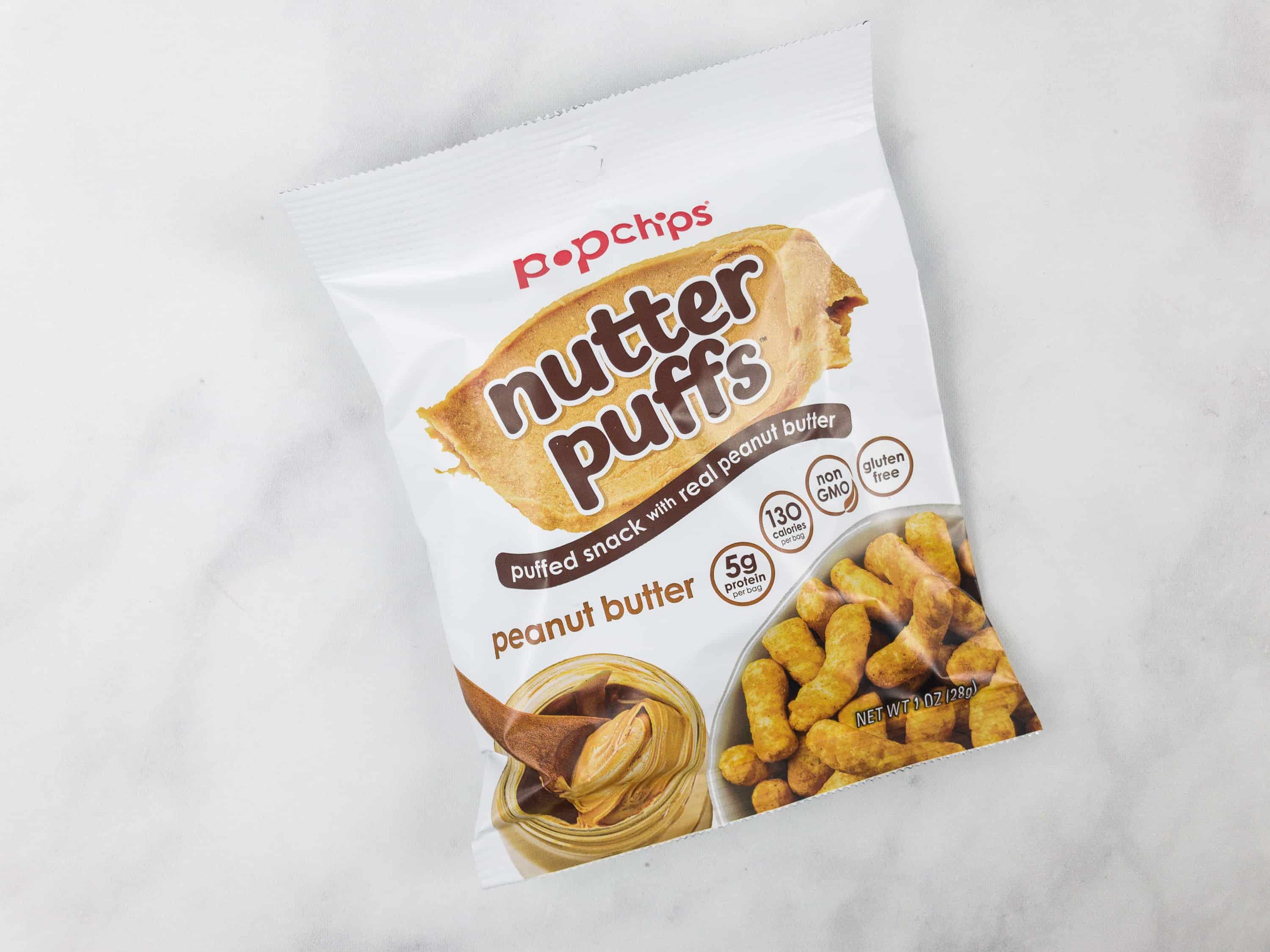 Popchips Peanut Butter Nutter Puffs ($1.09) Packed with the goodness of peanut butter, this puff snack makes a yummy way of getting a quick protein fix. It's non-GMO and gluten-free too!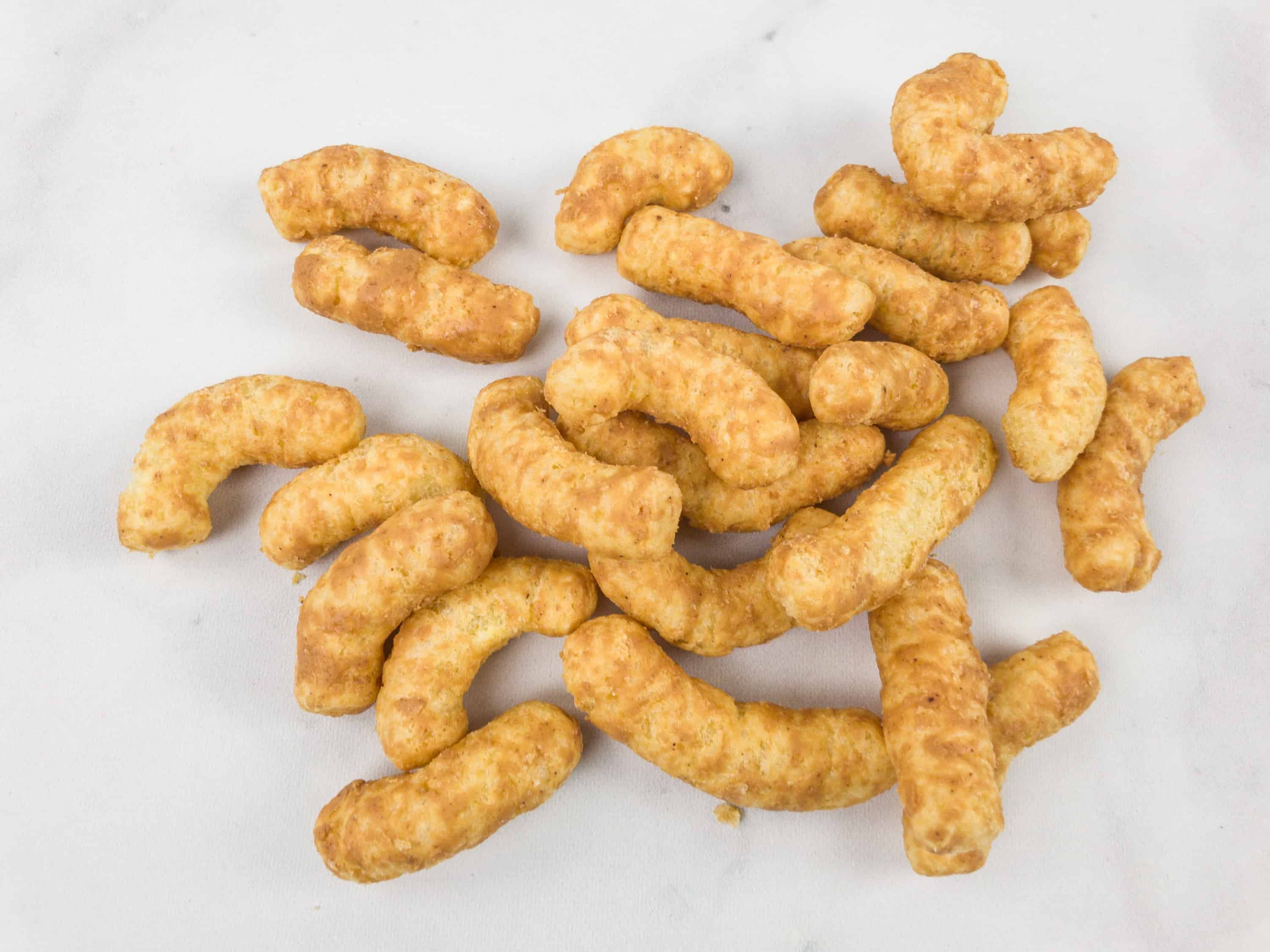 It was light and airy, yet satisfying. The puffs melt in my mouth and I could really taste the richness of the peanut butter. Gone in a flash!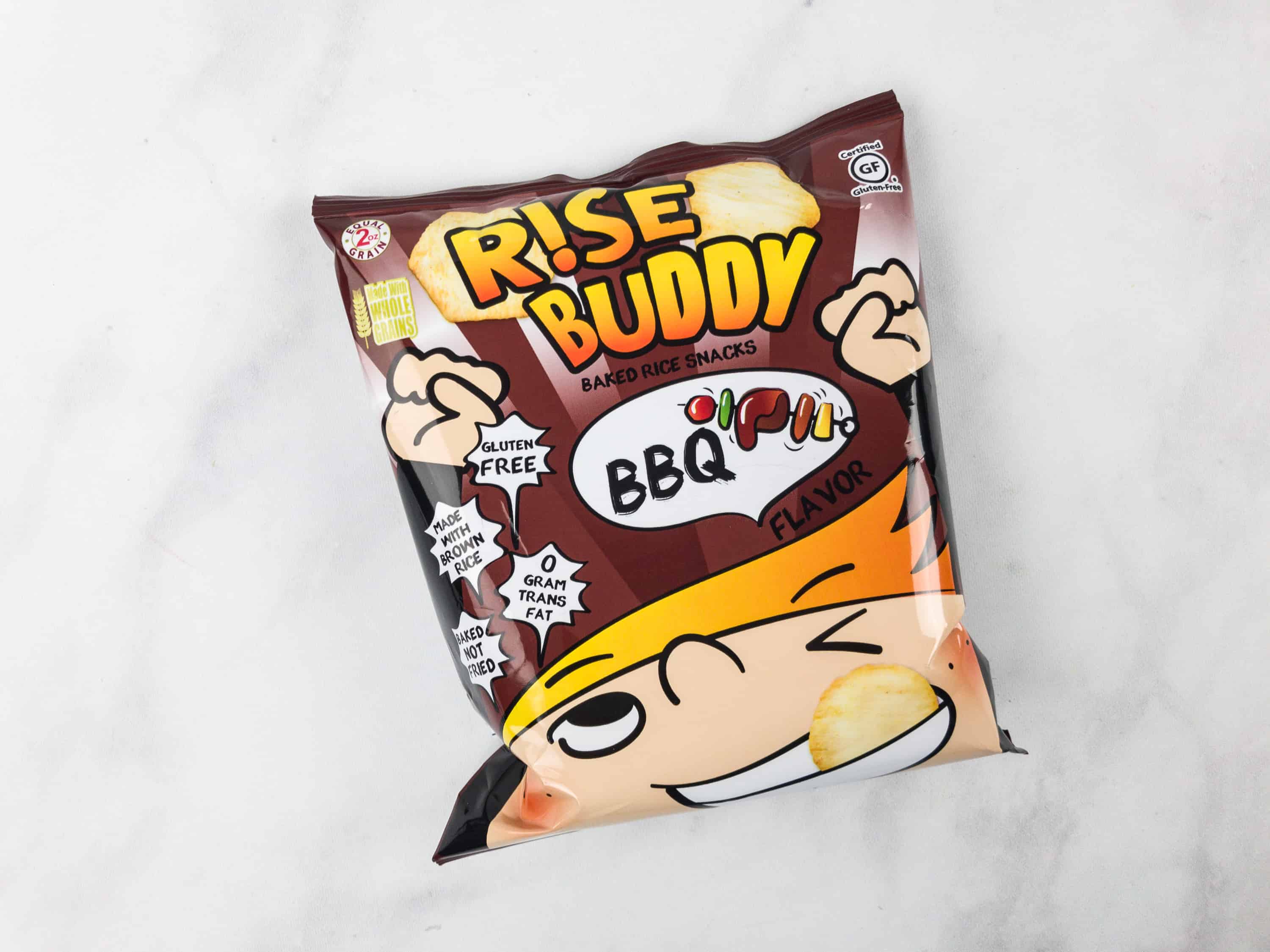 Rise Buddy Bbq Baked Rice Snacks ($1.29) This pack of baked snacks are made of whole grain 100% brown rice and natural flavorings.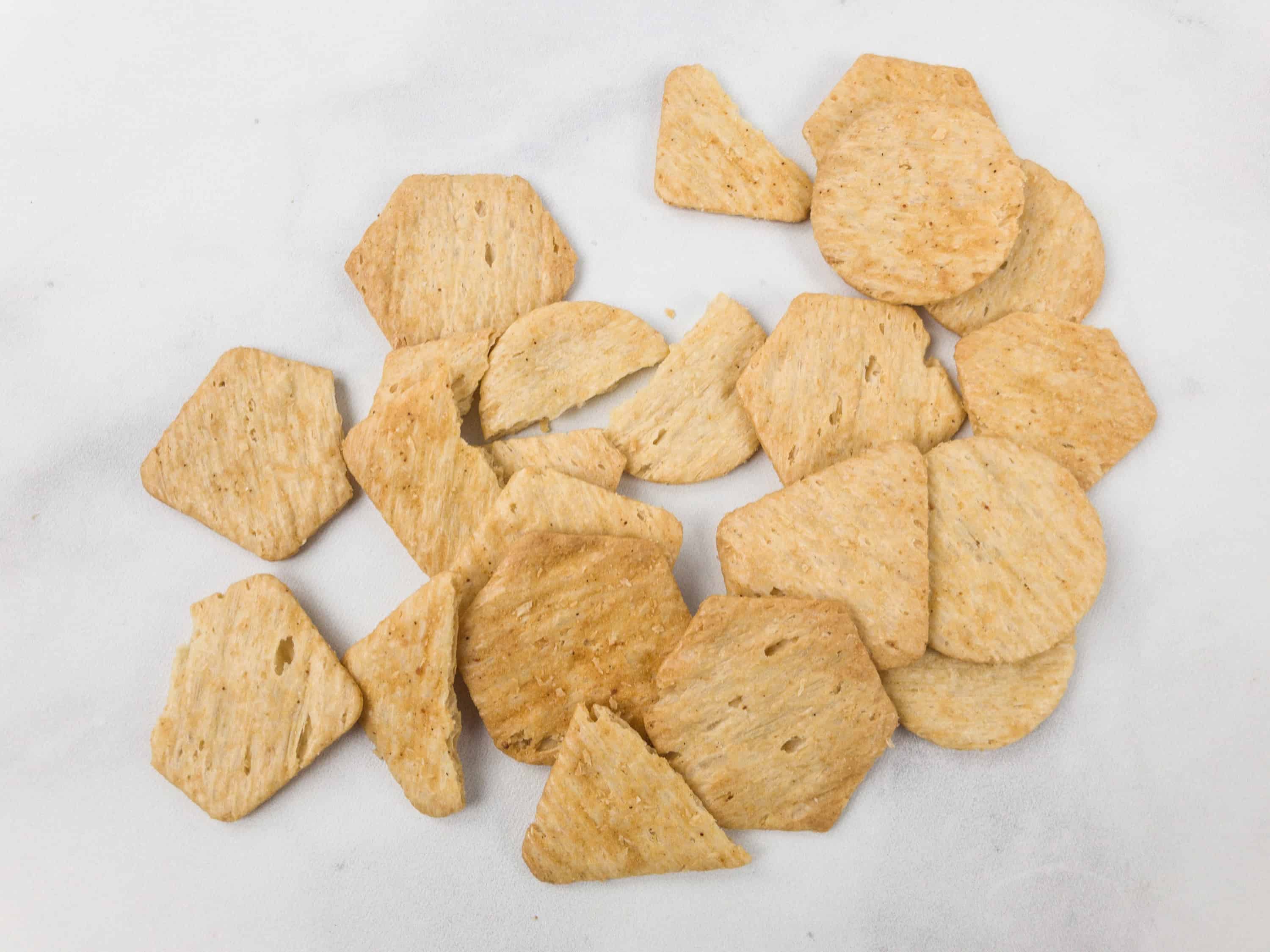 Each piece is crispy and has a golden brown color. It was savory, definitely a healthier alternative to the usual potato chips. It's also gluten-free and trans-fat free!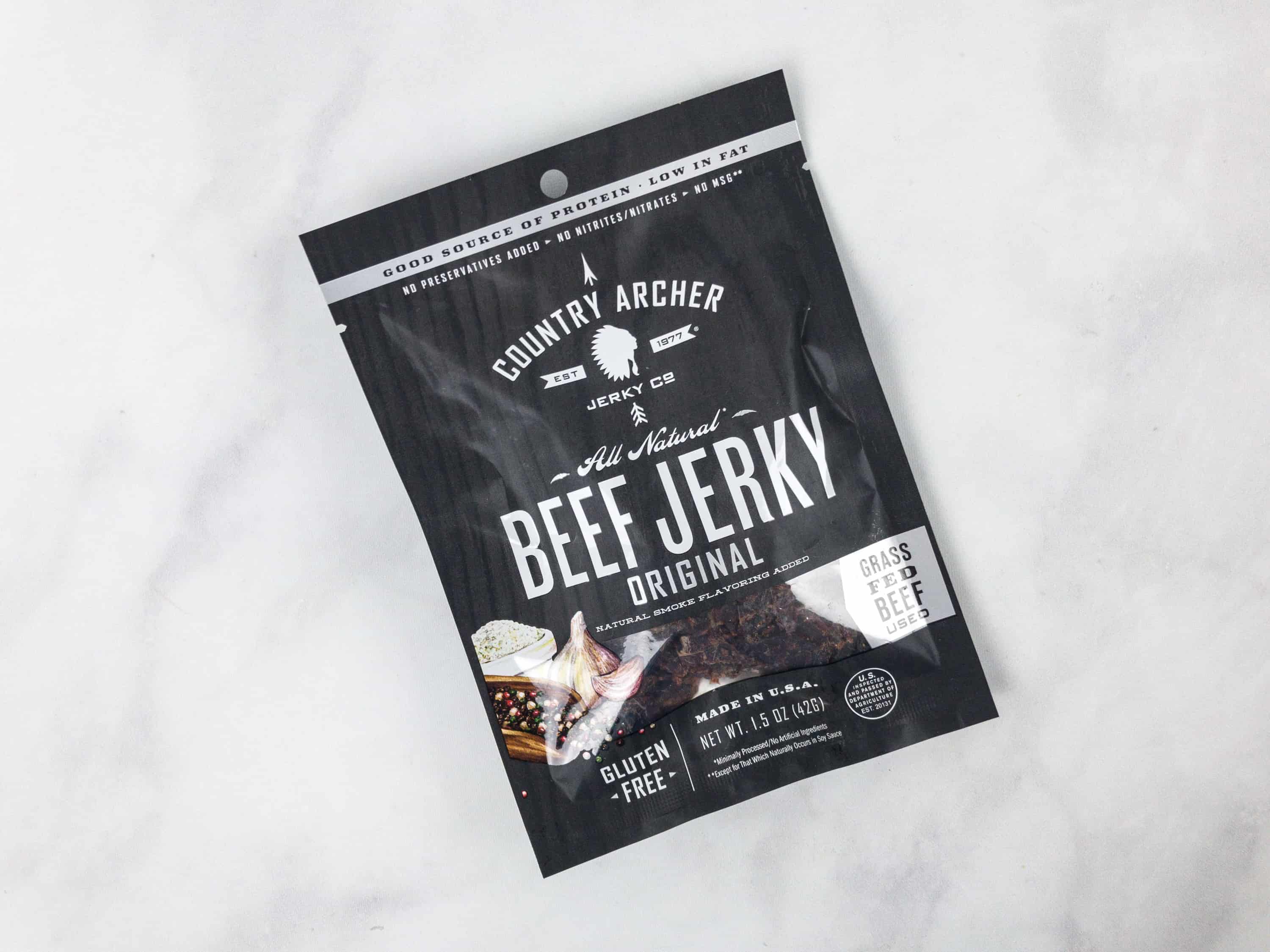 Country Archer Original Jerky ($2.99) We love jerky snacks because they're low in fat and a good source of protein. This one was made from premium grass fed beef, and it has no MSG and artificial preservatives.
It has a nice texture, a bit salty but nevertheless delicious!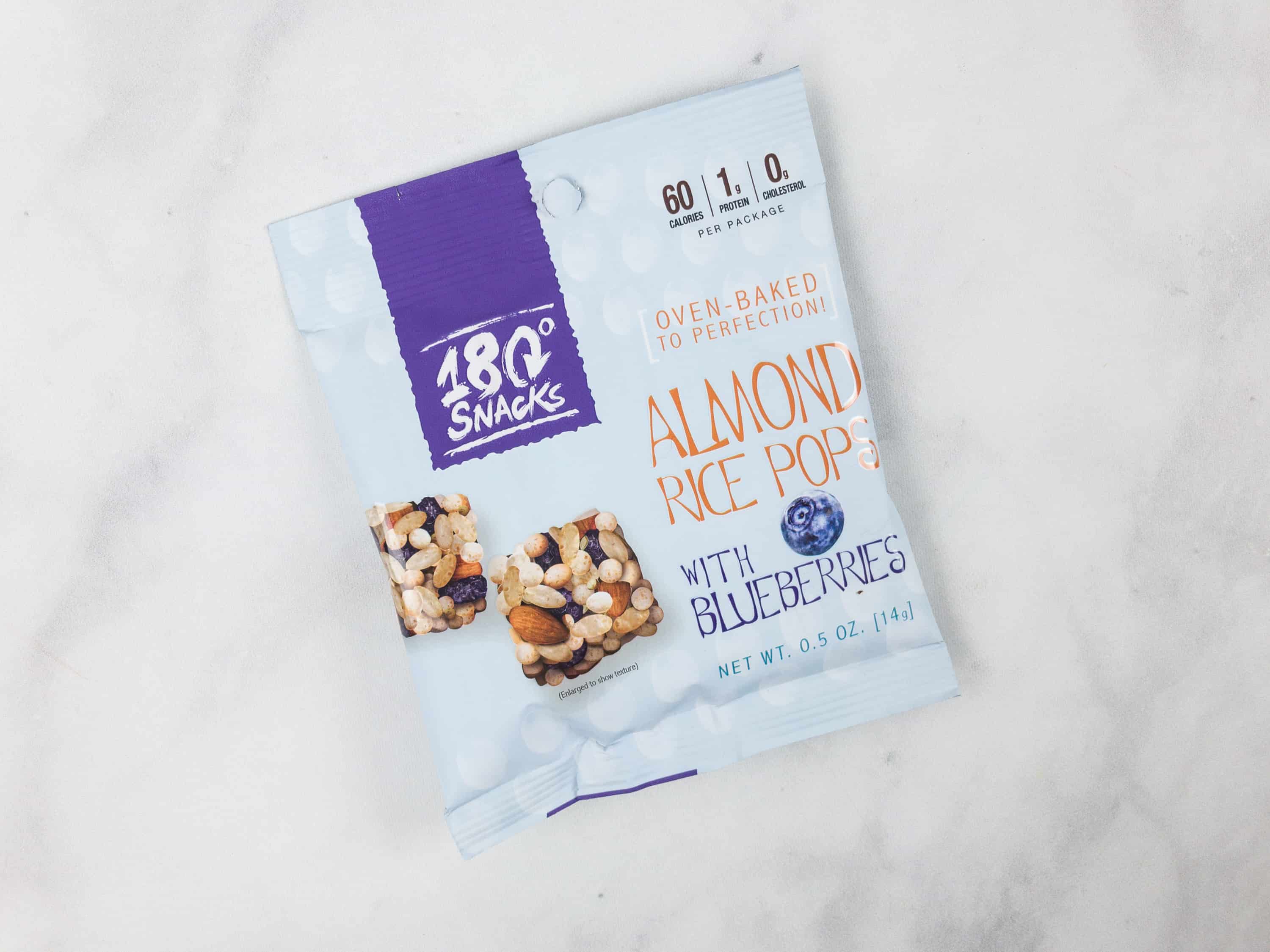 180 Snacks Blueberries Nutty Rice Bites ($1.79) This bite-sized baked snack is made with nuts, rice, and blueberries.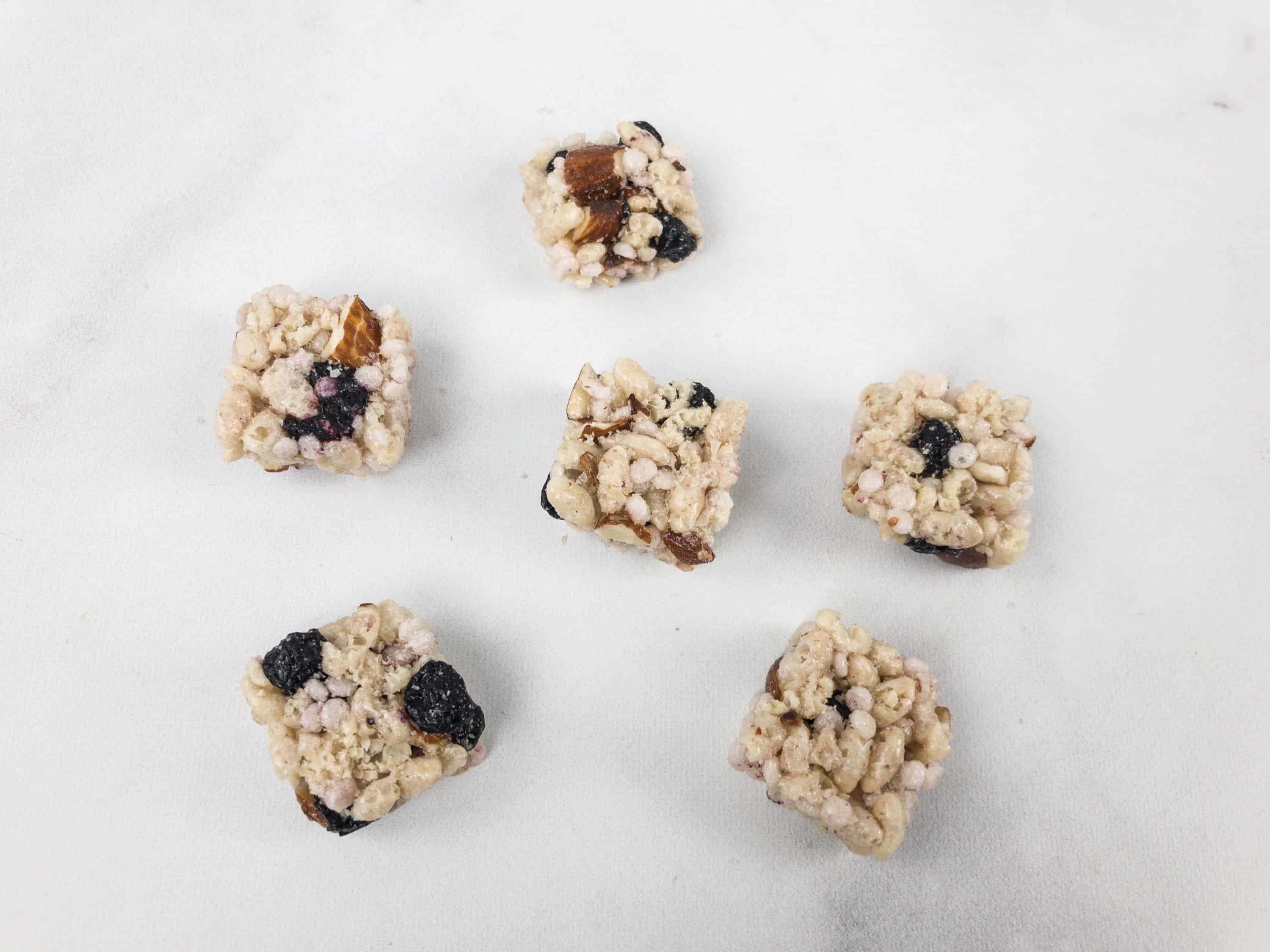 These were light and crunchy! If you're a fan of blueberries and you're looking for a nice on-the-go snack, you'd probably like this one.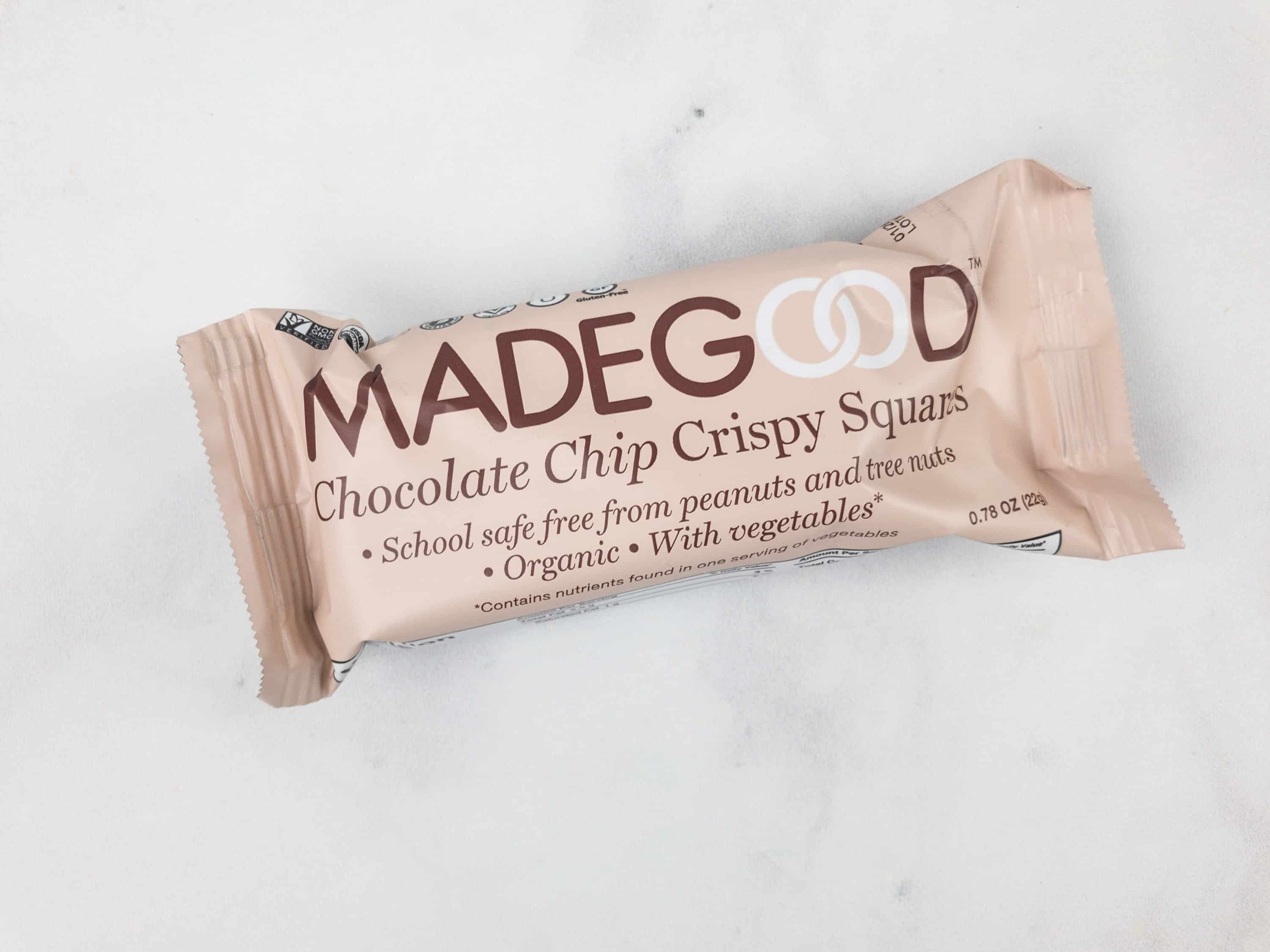 Madegood Chocolate Chip Granola Bar ($0.99) This granola bar is composed of gluten-free oats and delicious chocolate chips. It satisfies my sweet tooth without the guilt!
I find the size a little smaller than the regular granola bar, but it tastes so good.
Navitas Maca Maple Superfood Bars ($0.99) This bar packed with tons of healthy superfood goodies, including cashews, almonds, sunflower seeds, quinoa, amaranth and maca powder, cacao nibs, and lucuma powder.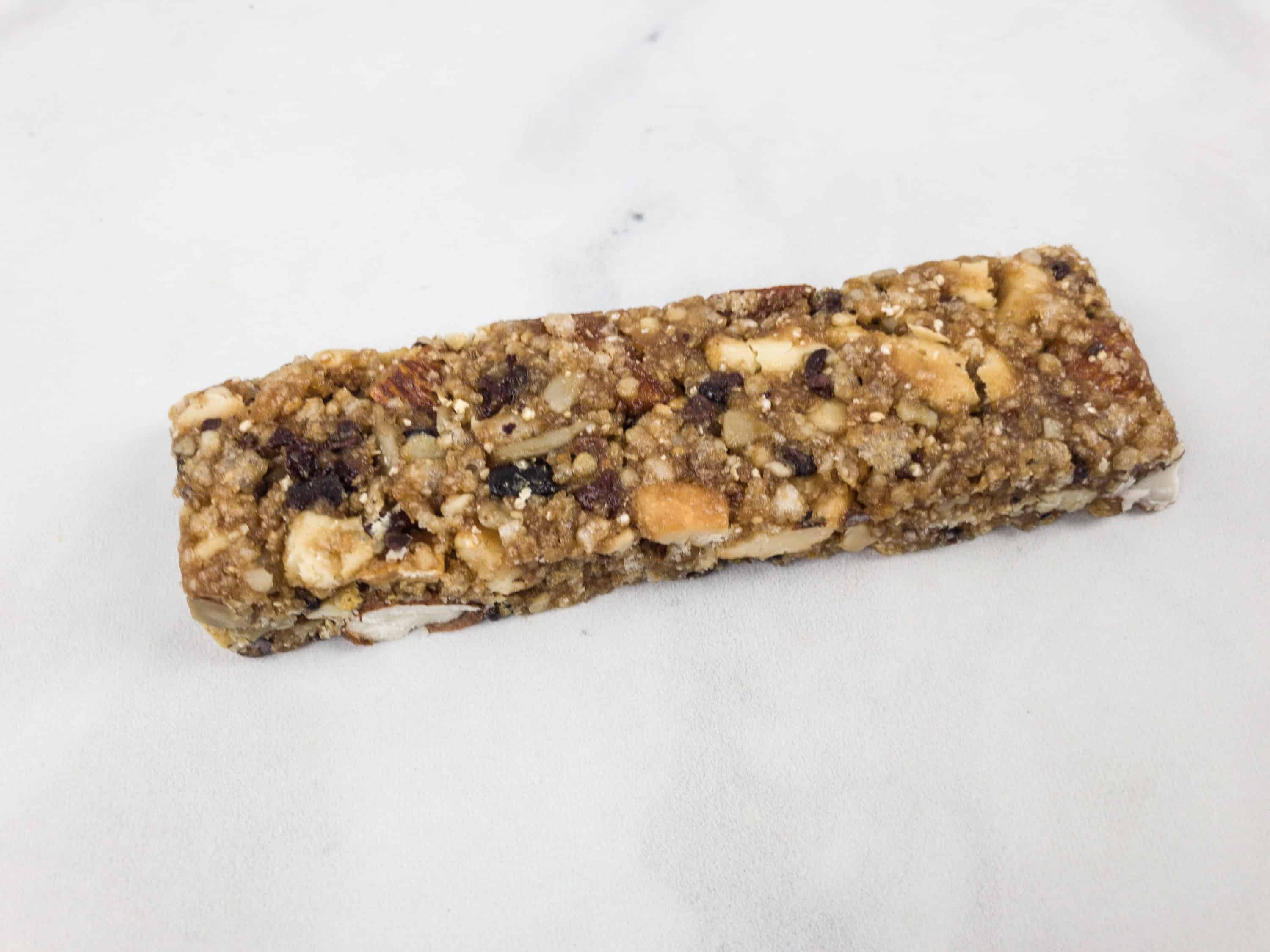 This grab-and-go snack is great to bring during hikes, as well as in lunchboxes. Every bite is so jampacked and bursting with flavor.
This month's Snack Nation box brought a lot of energy bars and on-the-go snacks! We're always on the lookout for healthy treats for the whole family, so this is an ideal subscription for us. Another thing that makes us love this box more is that they donate a meal to charity for every box delivered!
Are you getting a SnackNation box?