Pop In A Box is a monthly Funko POP! vinyl figure subscription. Every month, you will receive the number of POP! figures you order (starting at $9.99 per POP!).
In all seriousness, they have a totally awesome and exhaustive Pop tracker that you should sign in to use if you have any sort of Pop collection (we have quite a few). Shipping is always a flat $4.99 but you can get as many as 12 POP!s a month.
You can block Pops from being sent, rate pops in their tracker, and if you track your collection with their tracker and subscribe you will not receive any dupes. They do give away figures randomly to subscribers.
When you sign up you can add POP!s to your collection, thumbs up and down (never get a thumbs down, more likely to get a thumbs up). Everything that you Thumbs Down will be blocked, and you can pull them back out if your tastes/fandoms change. Thumbs Up will place the Pops on your Wish List.
I do find it fun and easy to do the thumbs up & down a couple times a week, and I suggest filling out your collection and blocking any POP!s you hate and marking any POP!s you really want before actually subscribing.
DEAL: Save 20% on your first $20+ order! No coupon required, just use this link to subscribe.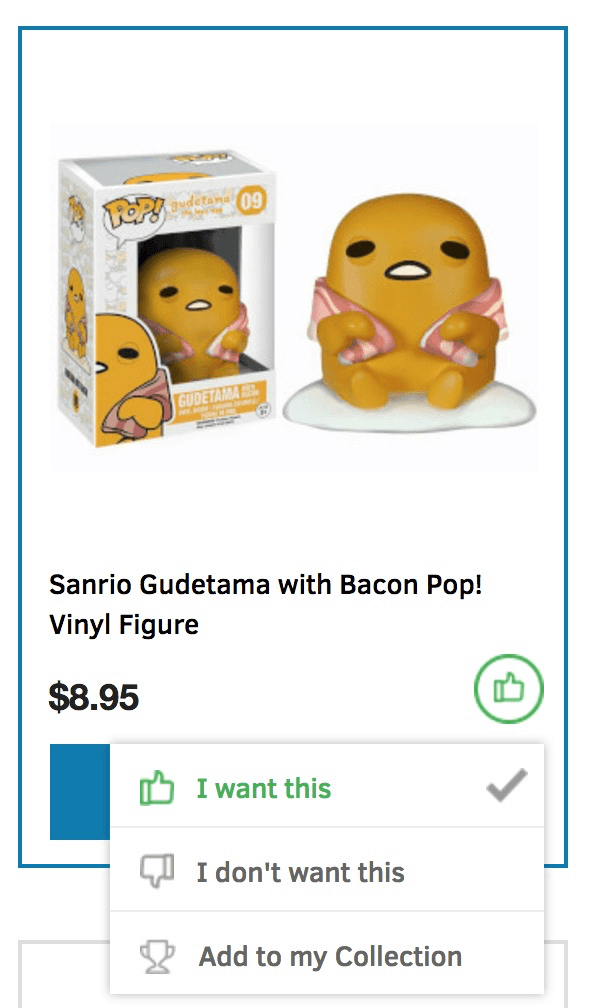 Once you're signed up you'll get a new pops email whenever they add new pops to the shop – and then you'll know it's time to do thumbs up/down.
There's not a lot of fanfare with this box. Here are my contents! I have found that the boxes are usually in great condition but we take them out because our kids play with them.
Note: When you receive your Pops from PIAB they will not be added to your collection. They don't track what you get, so when you get them, add them to your tracker so you don't receive them again (and don't forget to add all the other Pops you get to your tracker too).
Funko Pop Minecraft Steve Vinyl Figure ($8.78) We got a Minecraft themed box this month. Our first figure is Minecraft Steve!
Aside from Steve, you can also get Alex, Ocelot, Skeleton and Creeper from this series.
Steve is one of the players, and one of the two default player skins that can be controlled in the game.
Steve is a name suggested by Notch as a joke and confirmed on the 'Profile' page near the section that allows you to change your skins.
Steve has dark brown hair, dark skin, nose, and mouth.
He's wearing a light blue shirt (un-tucked on the left hand side and in the back), a pair of blue jeans, gray shoes, and 4px arms. The figure also wields a hammer, and has a clear base. It's impressively detailed, like he's taken out of the screen and brought to the real world!
Funko Pop Minecraft Alex Vinyl Figure ($8.39) Another playable character from the game is Alex!
Both players' skins are intended to be generic representations of a human being, although they can also be changed.
Alex has long bright orange hair hanging to the left side, and pale white skin, almost the complete opposite of Steve!
She wears a light-green shirt (un-tucked on both sides, and a dark green belt wrapped around it), a pair of brown pants, and grayish boots. She has pinkish lips and 3px arms.
Alex comes with a clear base. She's also wielding a hammer, so ready to build!
Funko Pop Minecraft Ocelot Vinyl Figure ($6.89) Lastly, we got Ocelot, a tamable animal from Minecraft.
Ocelot only spawns in the Jungle Biome.
It is actually based on real life ocelots! It has yellow fur with black spots, as well as green eyes.
They are very shy and agile.
To tame Ocelot in the game, the player must hold a raw fish towards it, without looking around or moving until it comes closer, and stops right at the player's feet.
They all look great!
We love Minecraft and we're happy to get three Minecraft POPs this month. Everything looks fantastic, from the details up to the paint job! However, if I were to choose a favorite, I think it would be Ocelot. It's really cute and adorable! Pop In A Box is such a perfect subscription for Funko collectors. They have a system that makes sure that you won't get a duplicate, just don't forget to update your tracker! They have all sorts of Pops and all the new releases. Aaaaand we have to admit – Easter baskets are DONE with the addition of these guys!
Have you tried Pop In A Box?