PetGiftBox is a monthly subscription box for dogs or cats. A selection of toys, treats, chews and accessories are included based on your pet's size. With each purchase you can earn points to redeem for free boxes and other great goodies. Plus, each purchase helps feed 10 rescue pets! PetGiftBox costs $25 for a monthly subscription, and you can also sign up for a full year or just buy a one-time box.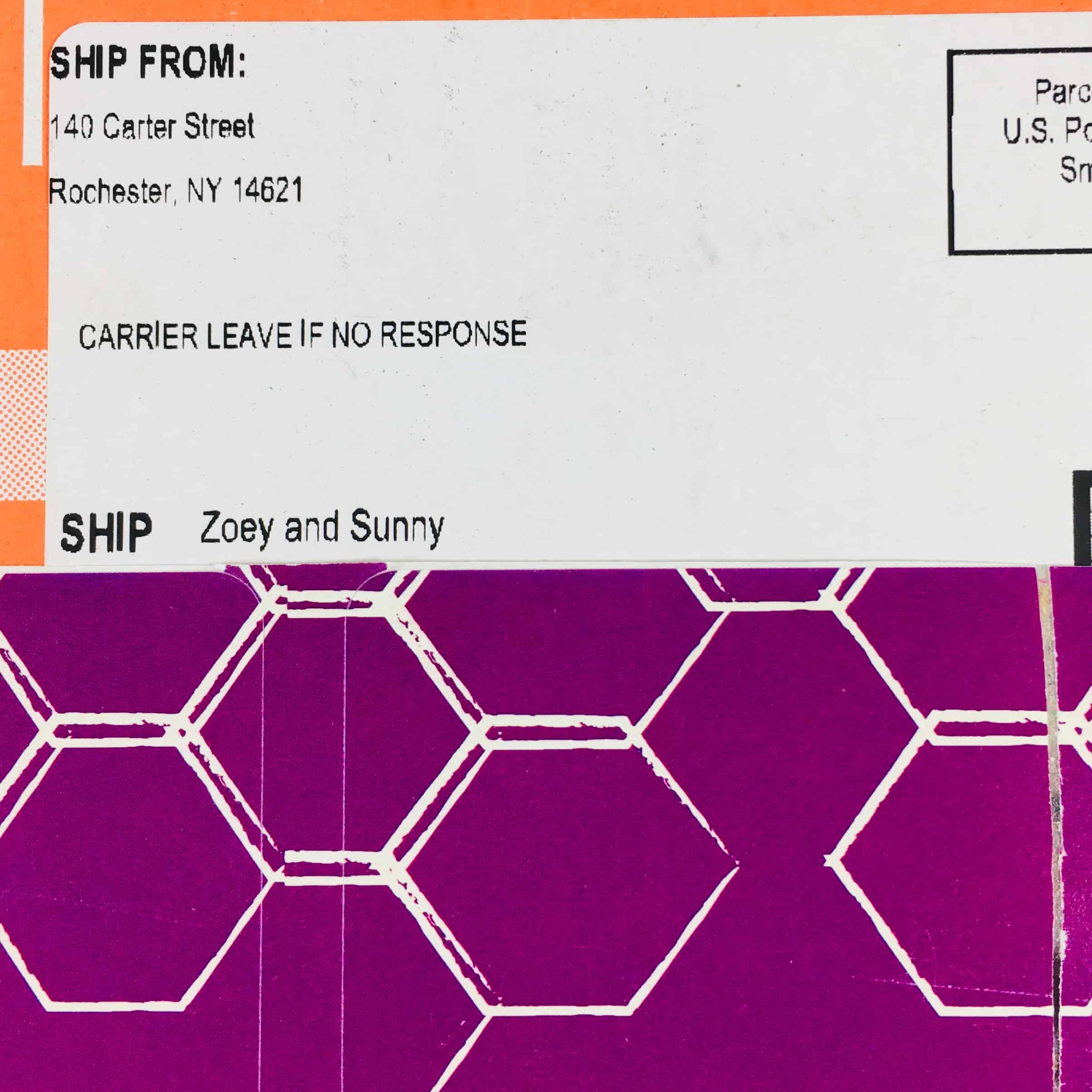 Aww, my cats got their own address line!
DEAL: Save 50% on your first box! Use coupon code HELLOSUB50.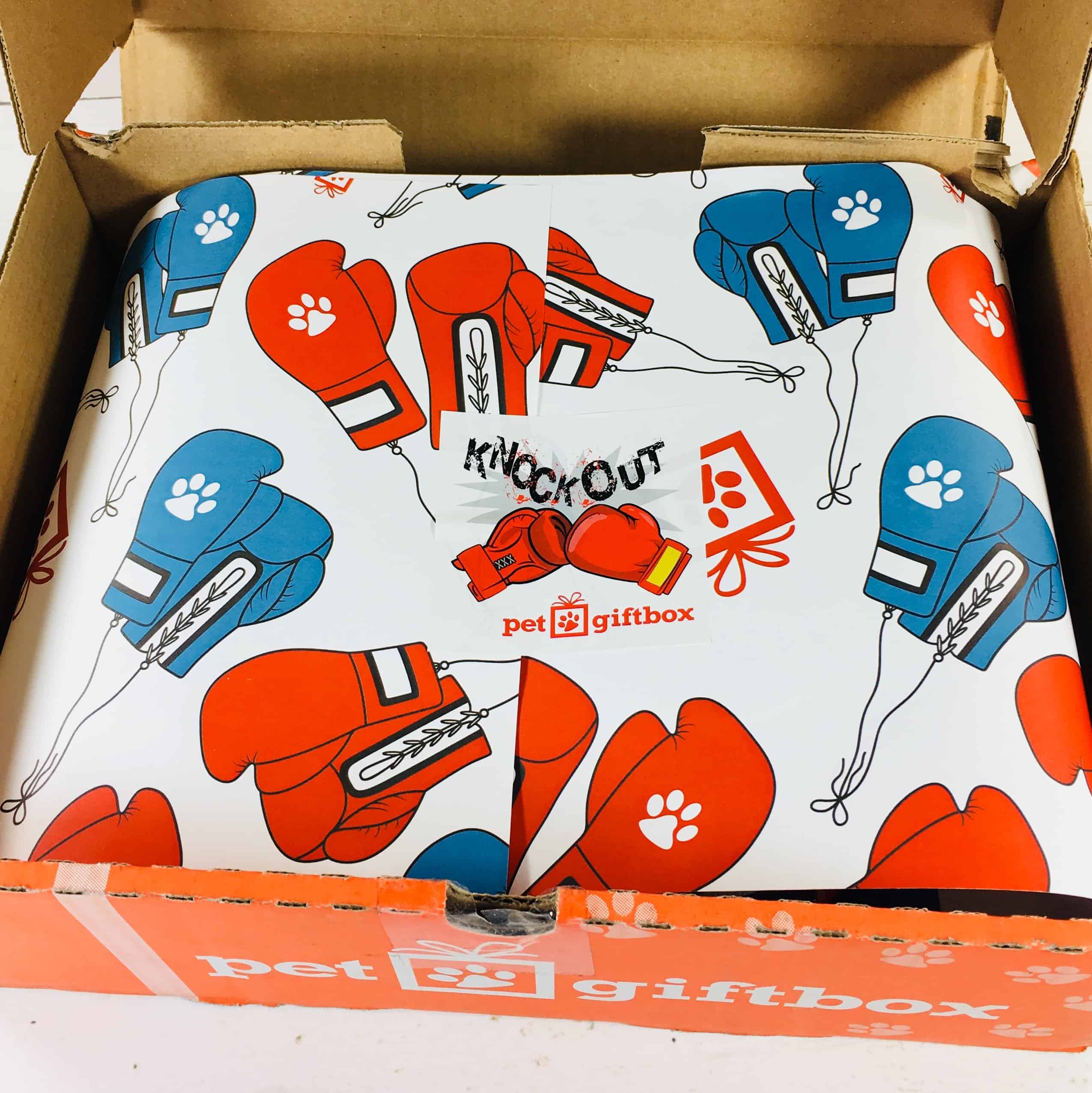 Let's see if this month's box is a knockout!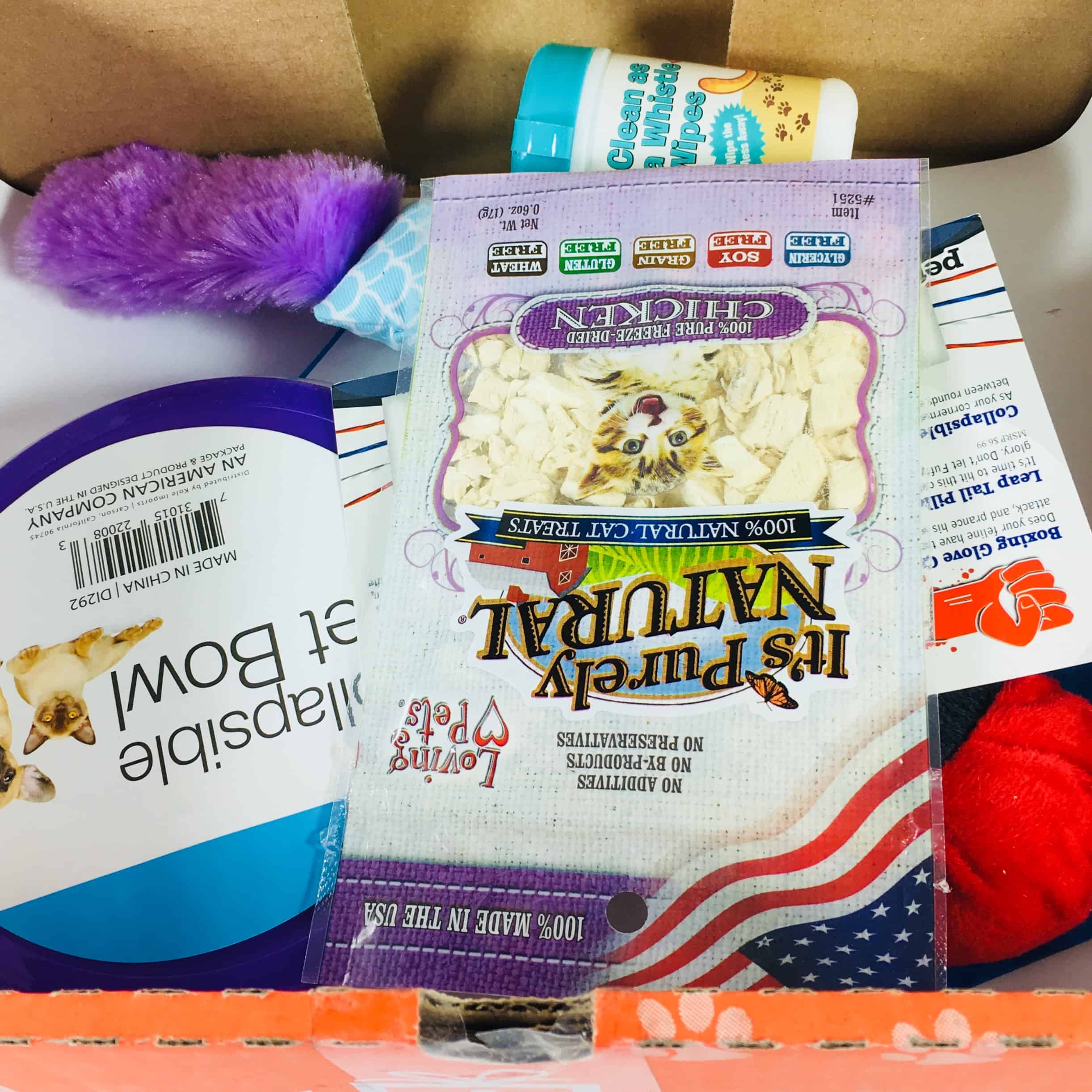 My PetGiftBox came wrapped in paper and was sealed with a sticker. Inside I found an assortment of kitty play things, care items, and a cat treat!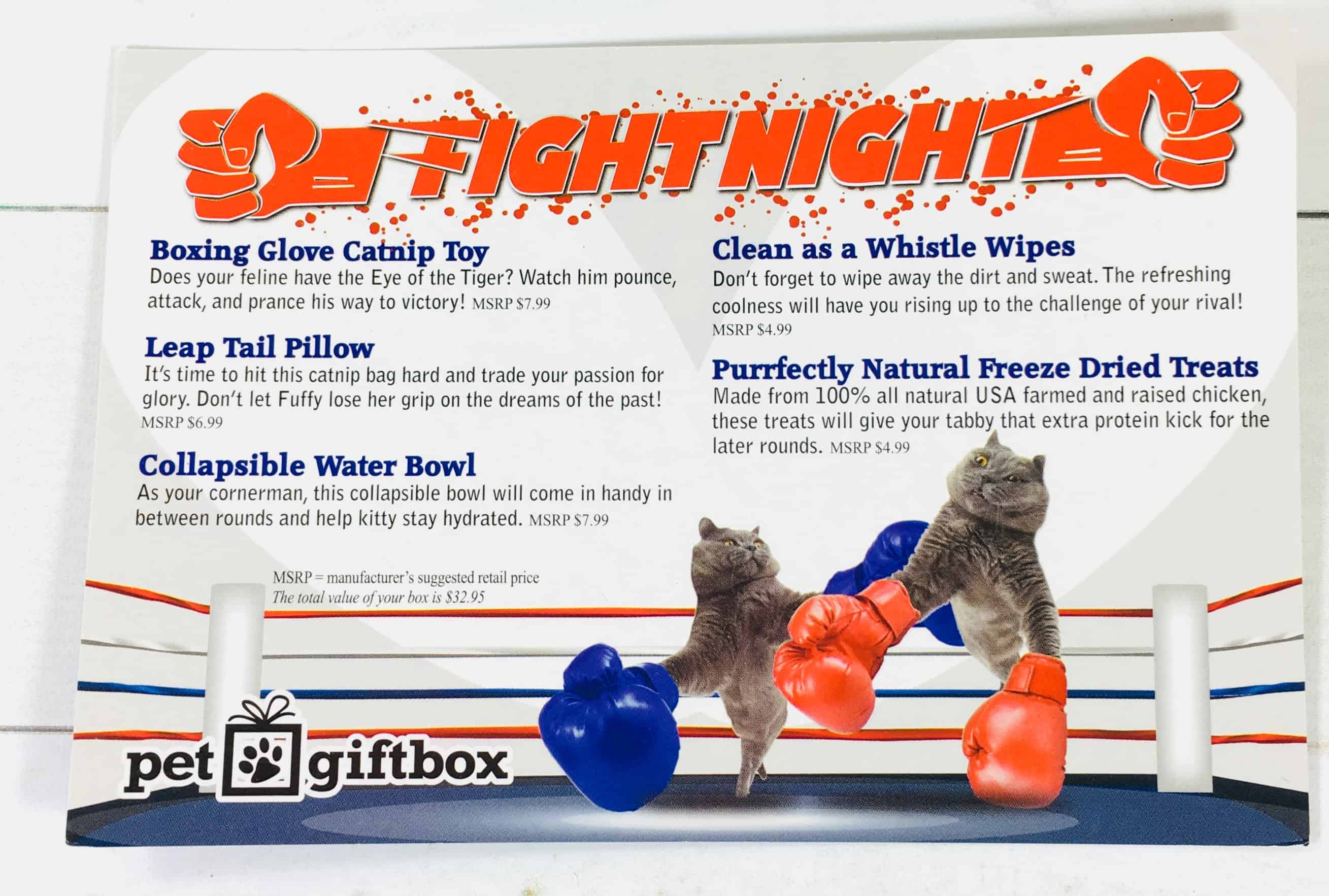 February's box theme was Fight Night! There was some brief info on each item and suggested retail price.
The back of the card mentioned the referral program and social media sites.
All of the items in my March PetGiftBox!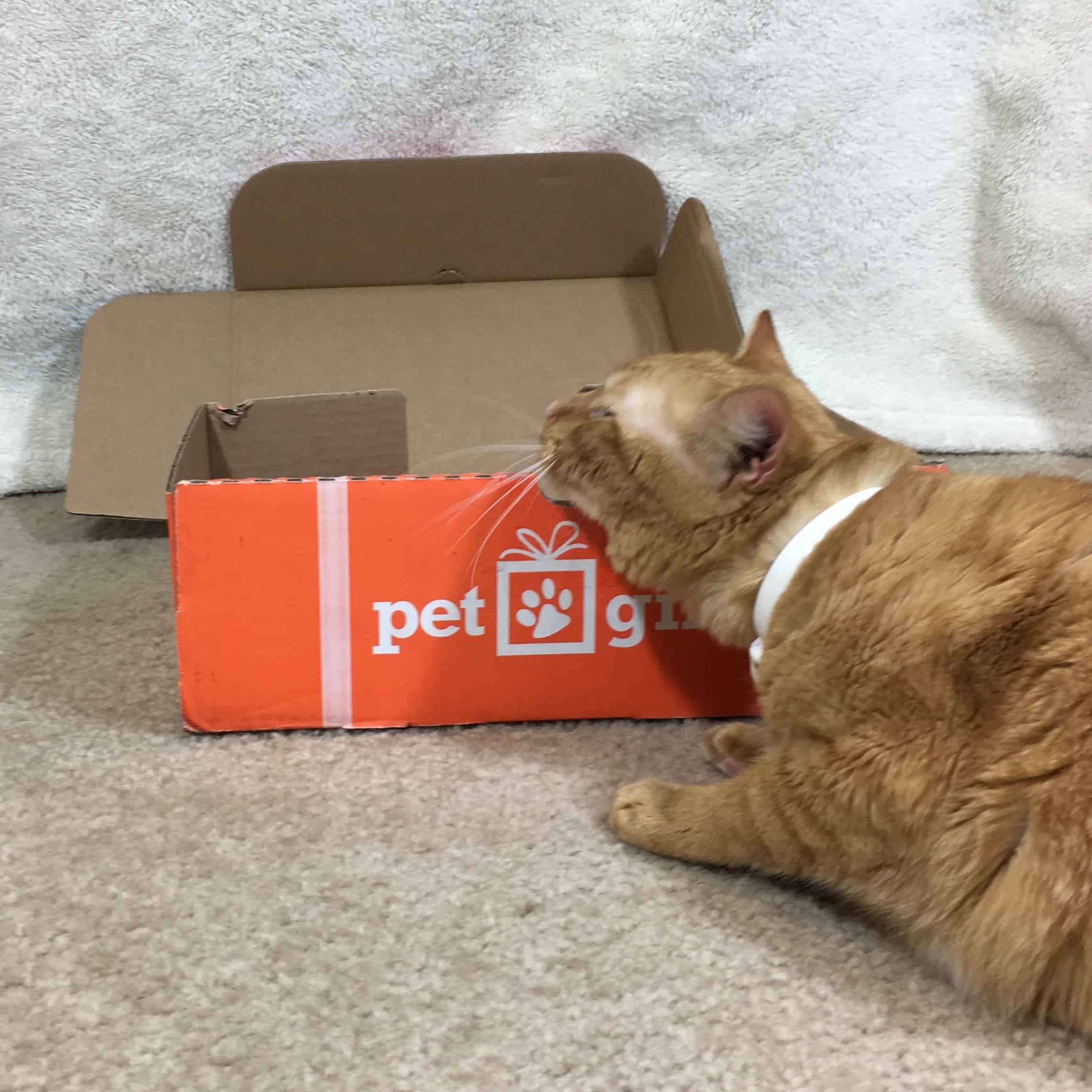 Sunny seems pretty happy with the box. Do your cats love boxes too?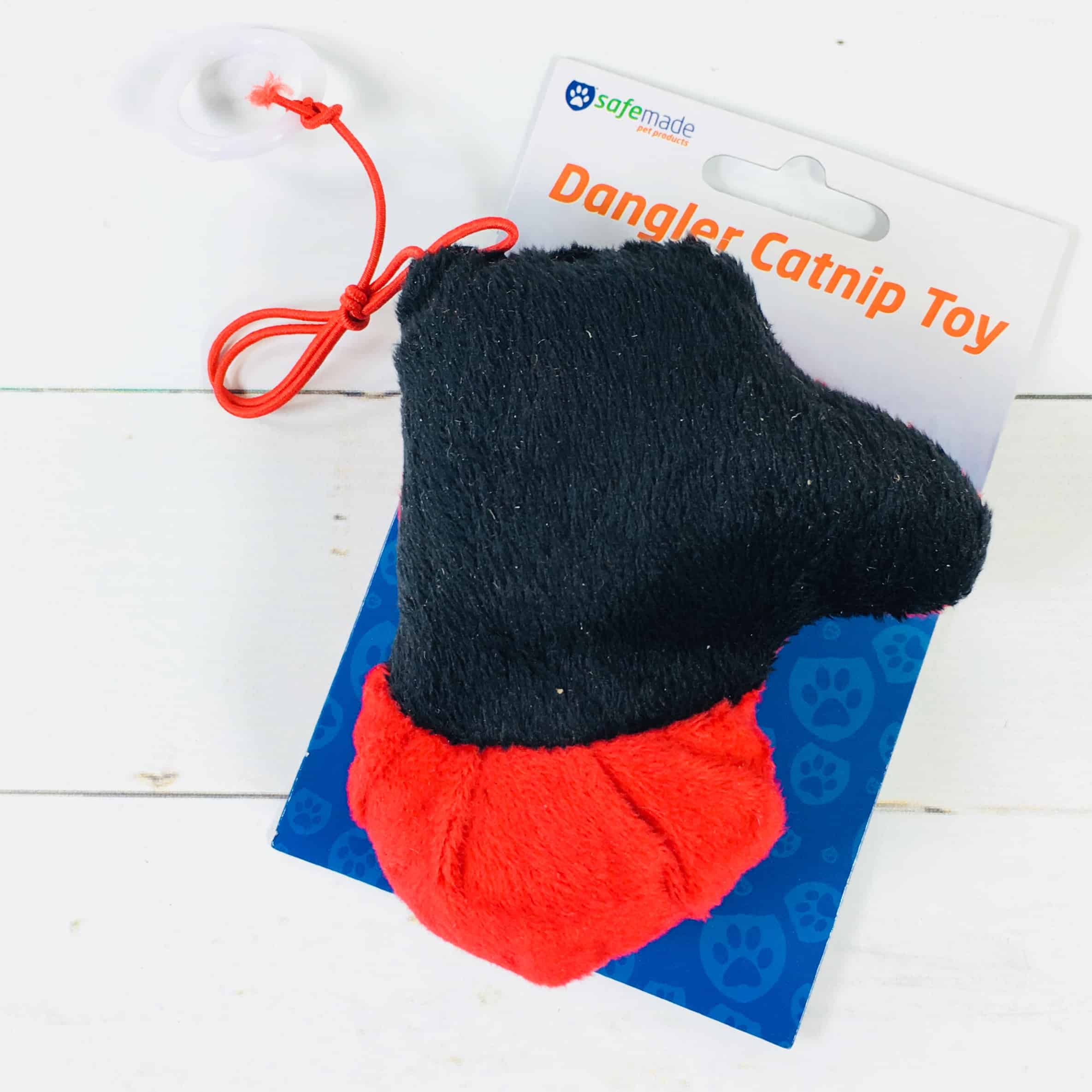 Safemade Boxing Gloves Catnip Toy ($7.99) There's not a lot of info on this product, but it has a string and is filled with catnip. I am going to dangle it in front of my cats.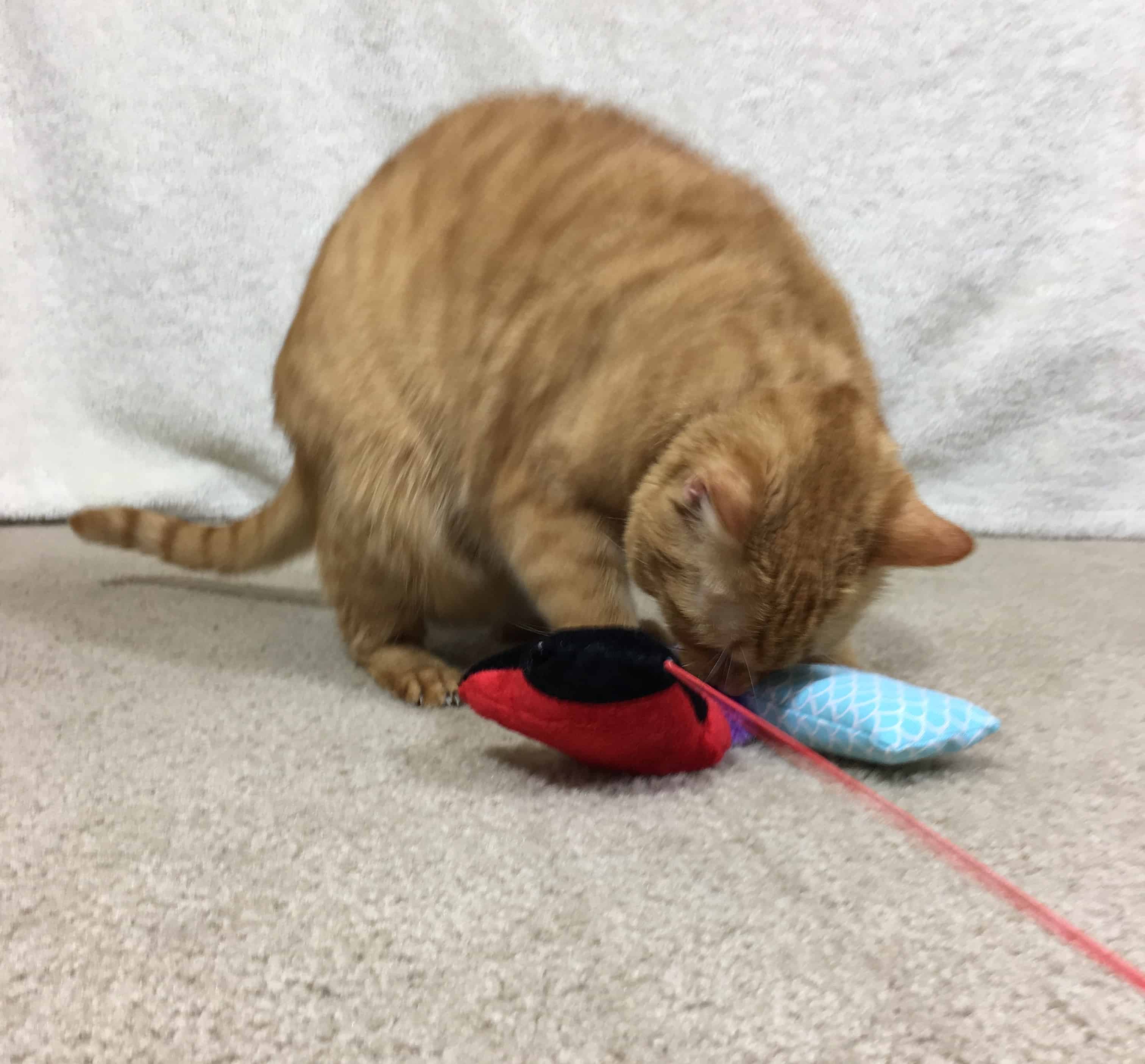 Sunny pounced on it and had a lot of fun.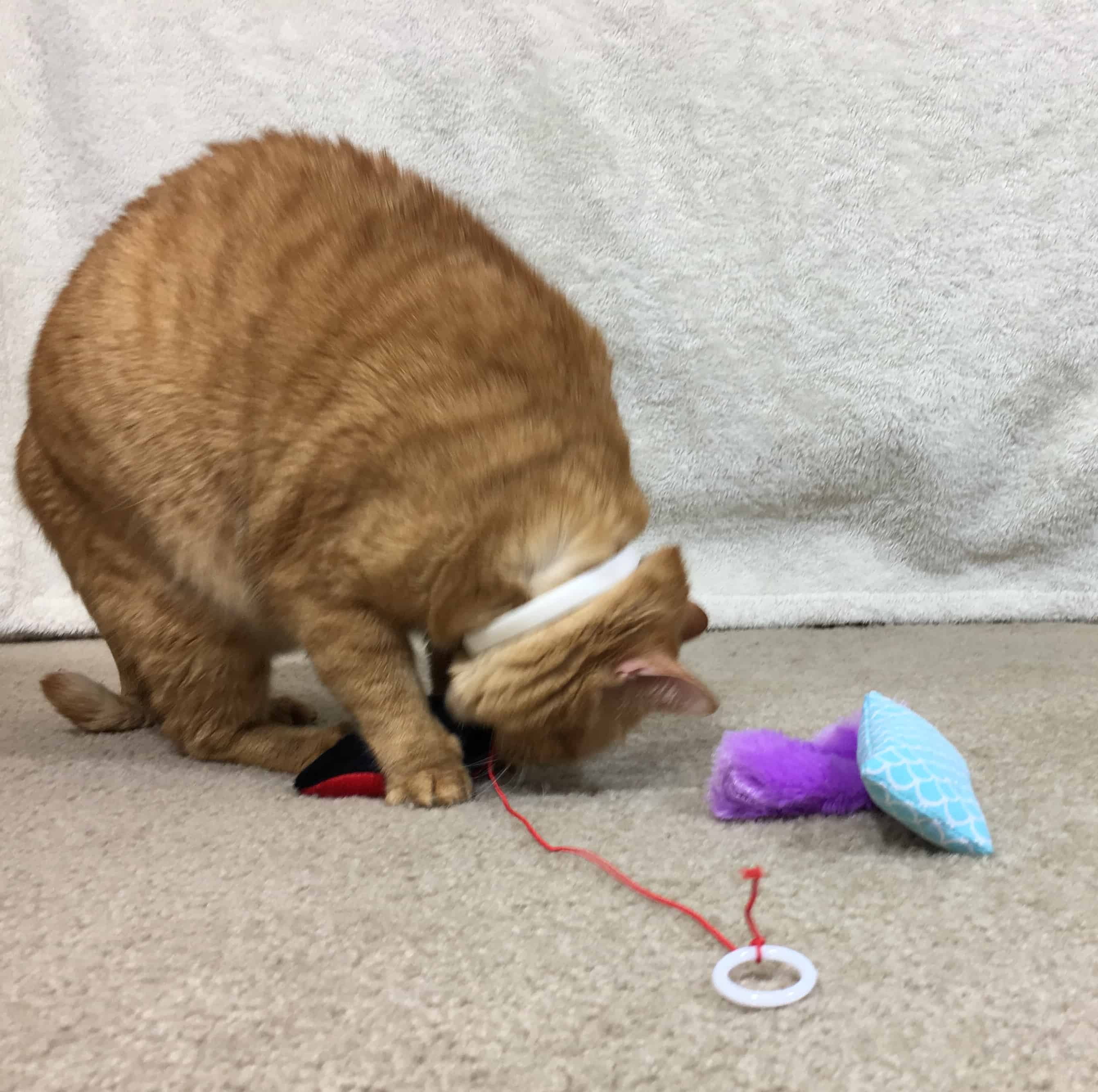 Chew, chew, chew.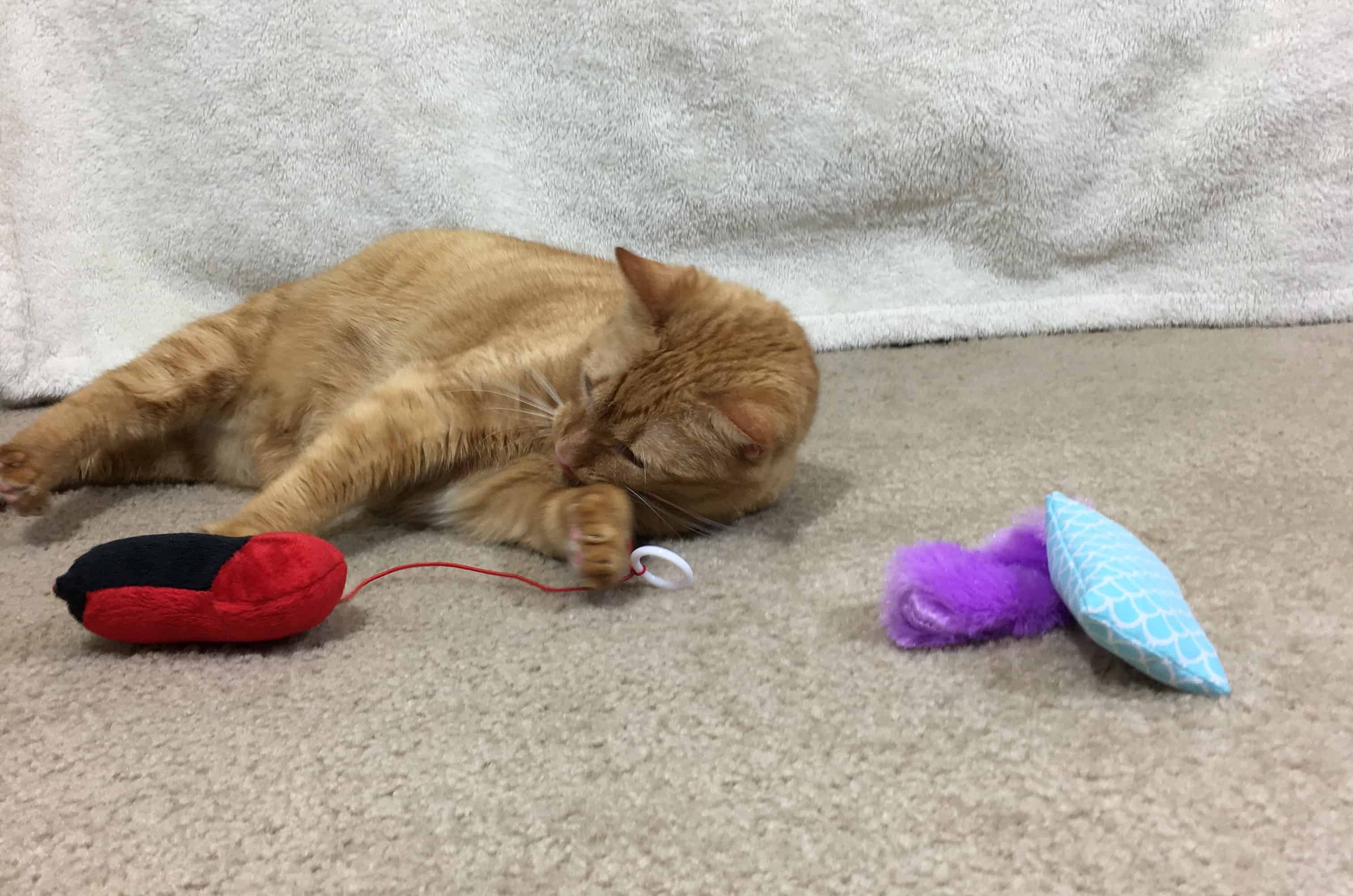 Time for a rest. My daughter went to pick up the toy and play with the cat and the string fell off so now it is just a stuffed toy.
Leap Tail Pillow Fashion Catnip Toy ($6.99) I couldn't find this brand at all. The toy is cute and I like the fluffy "tail."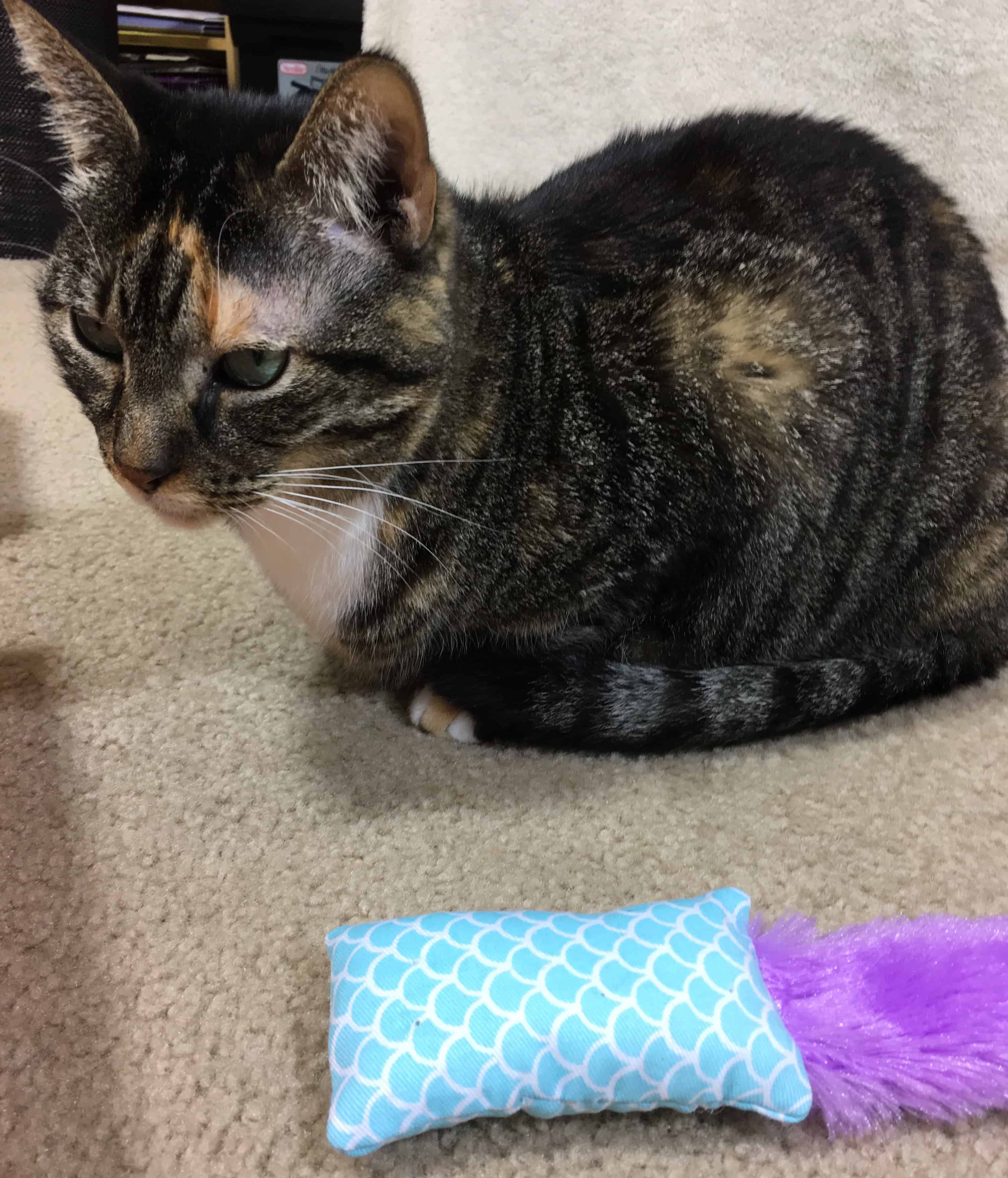 Zoey just sat by it. She isn't as active as Sunny.
Sunny LOVED this toy!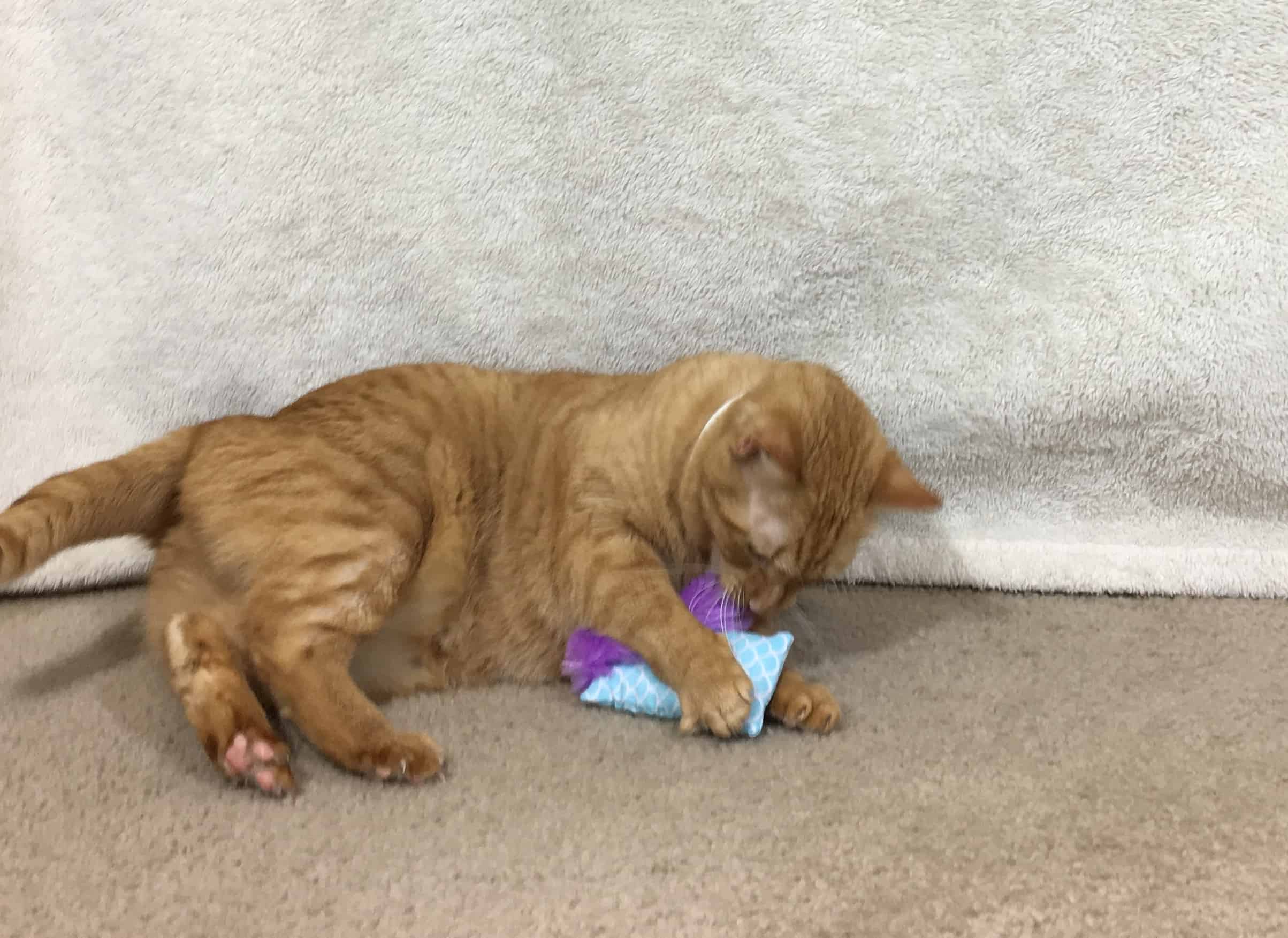 She chewed it and scratched it and rolled around on the floor with it.
This was fun to watch.
Purrfectly Natural Freeze Dried Treats ($8.99) I've received a lot of freeze-dried treats in boxes lately. This one is made with just one ingredient – chicken.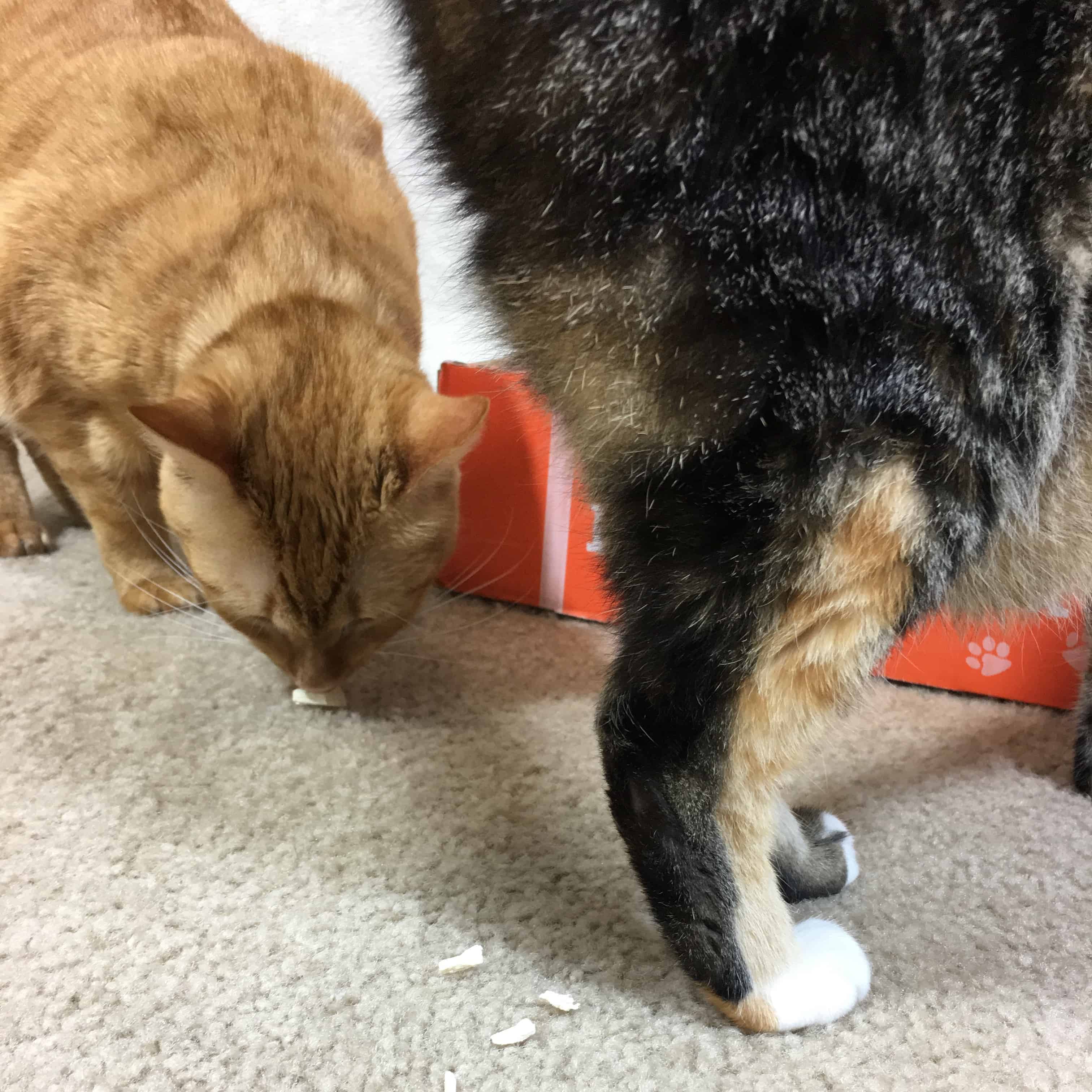 Sunny sniffed the pieces while Zoey sniffed the box.
Nom nom nom.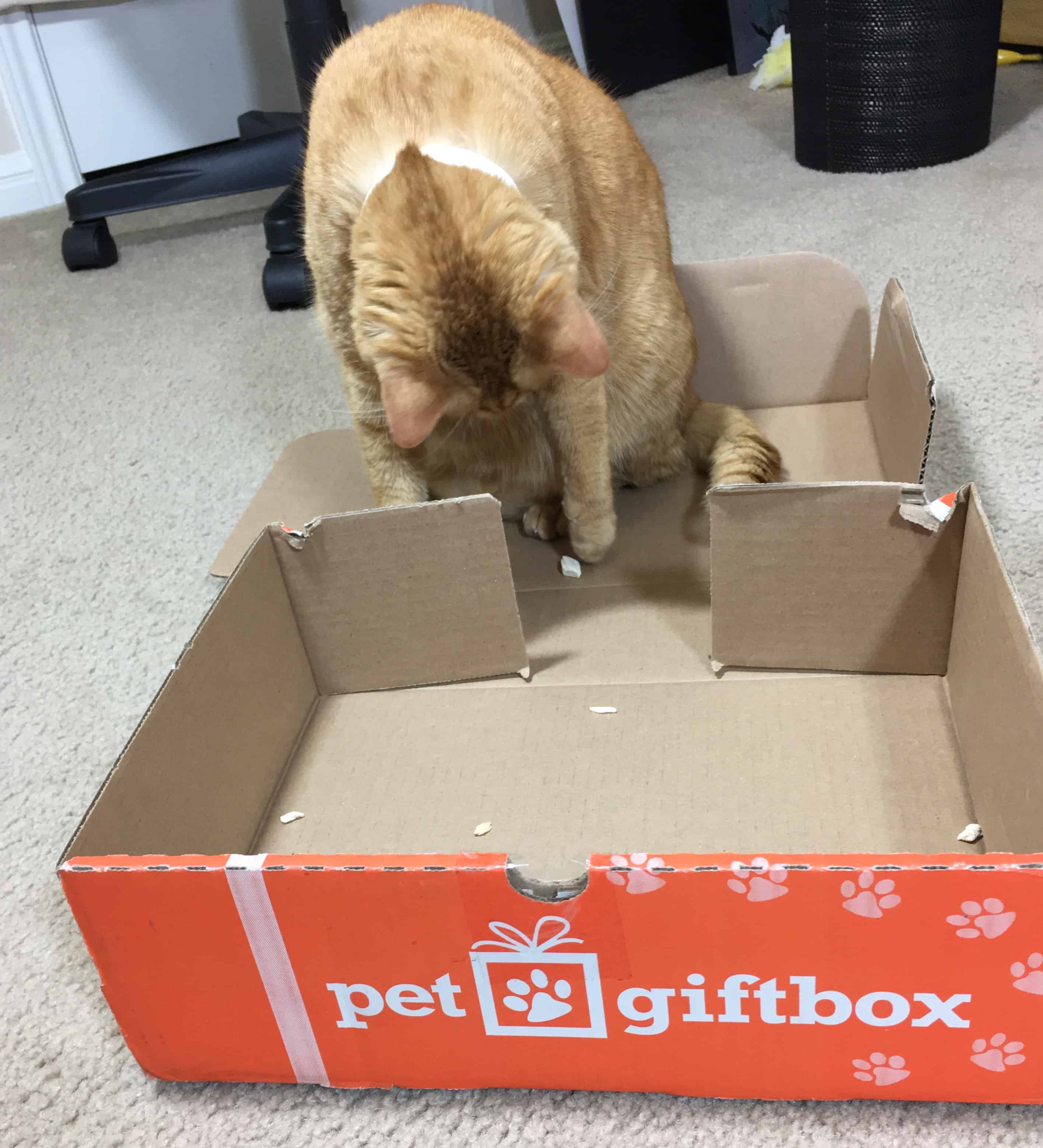 She didn't eat too much so I threw the pieces in the box and this became another game. Sunny batted the pieces in the box!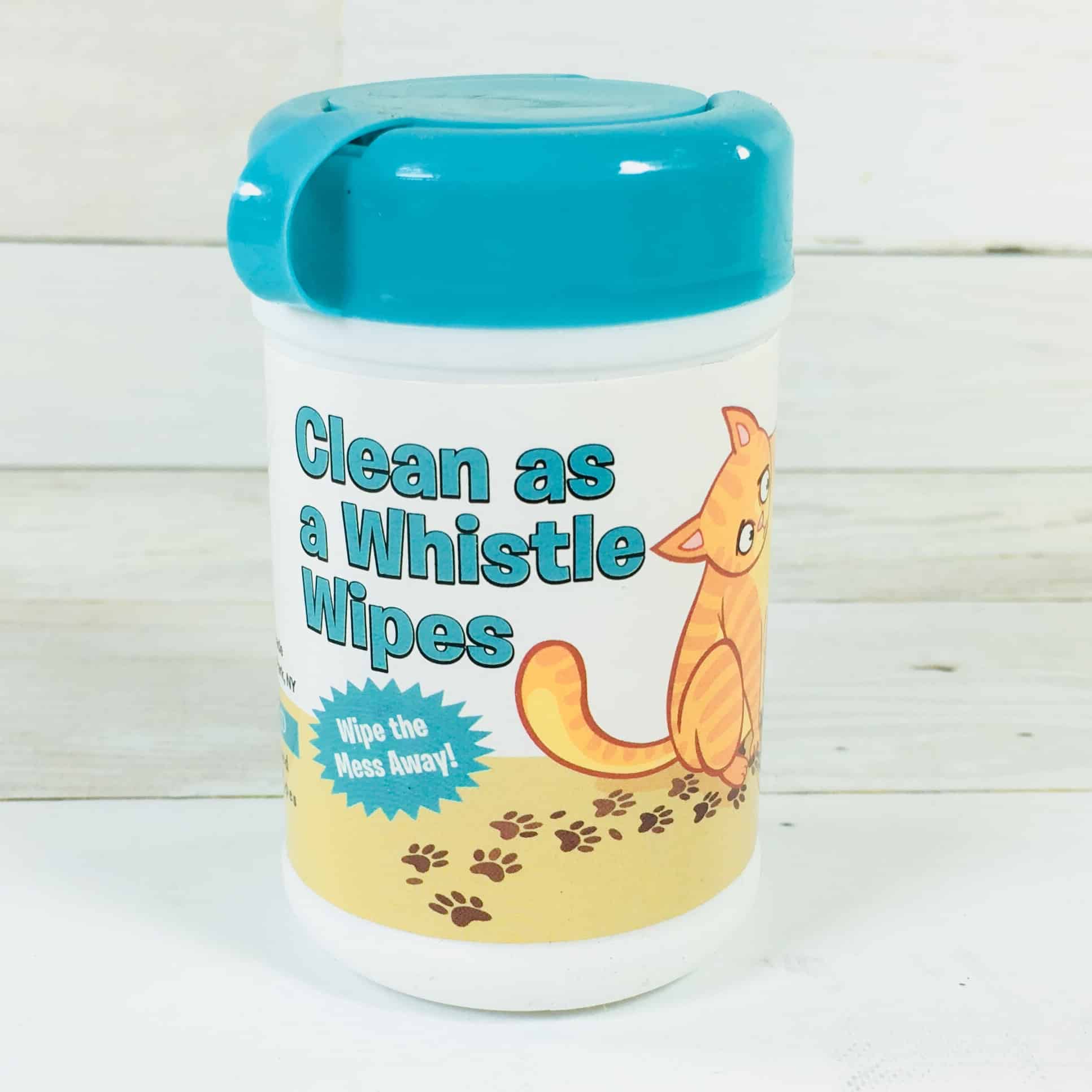 SafeMade Clean As A Whistle Wipes ($4.99) Here's another hard-to-find item. It's wet wipes for your pet!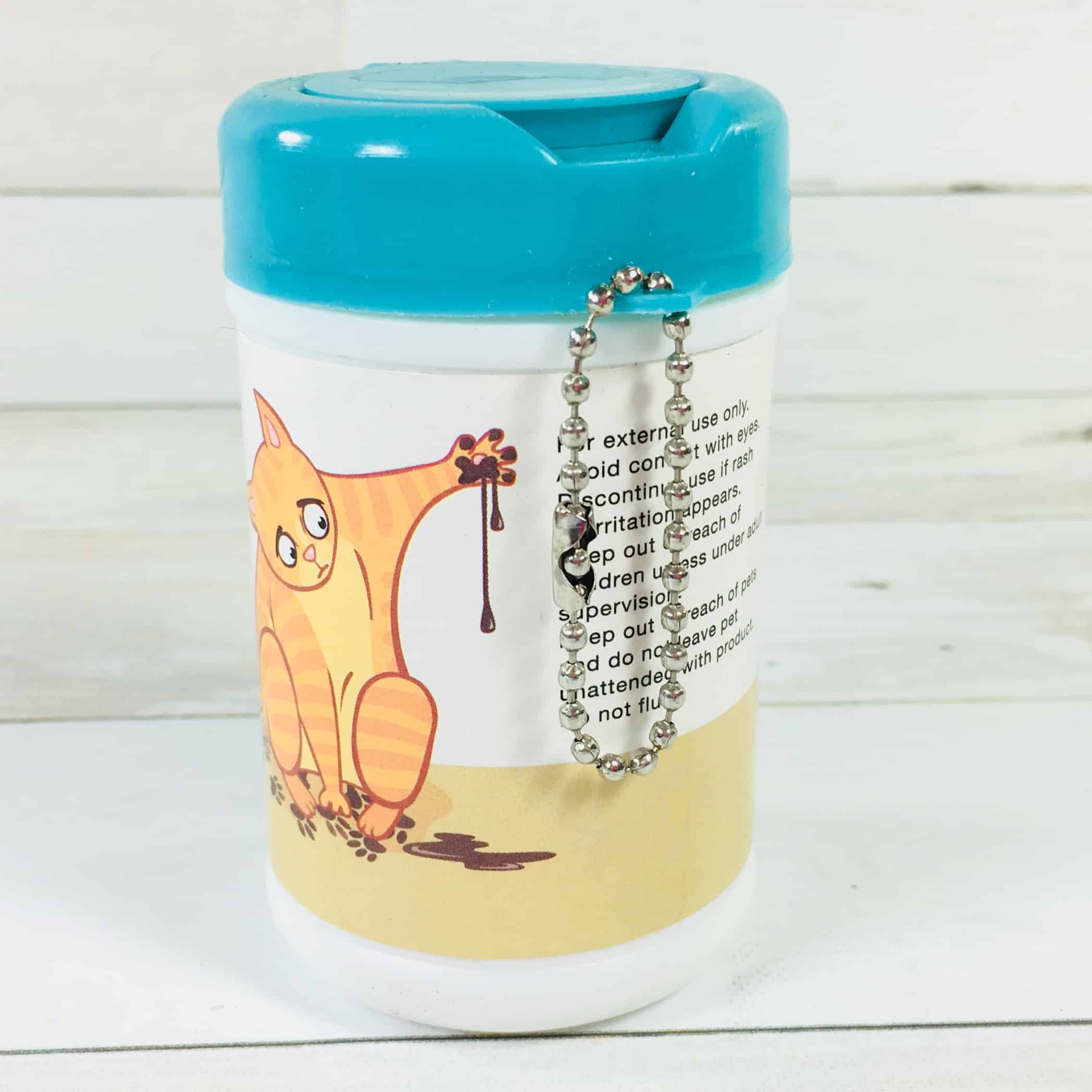 I like the chain. I'm not sure where I would hang these though. I looked on the bottom of the package and these expired on March 5th of this year. Also, the size of these wipes is incredibly small, 3″ x 5″, the size of an index card. I'm not sure what good they would do.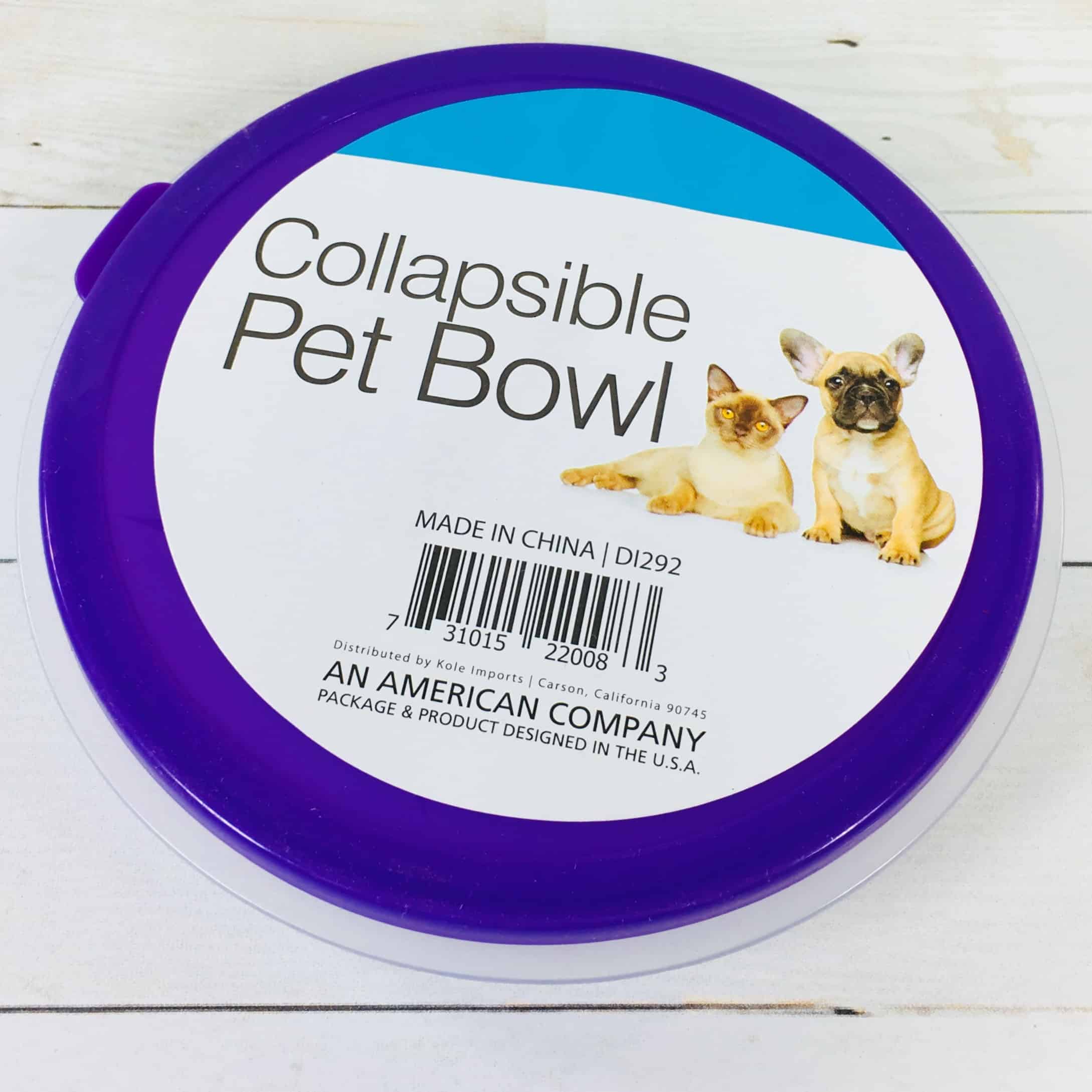 Collapsible Water Bowl ($6.99) This product has a new name, Duke's Pet Bowl.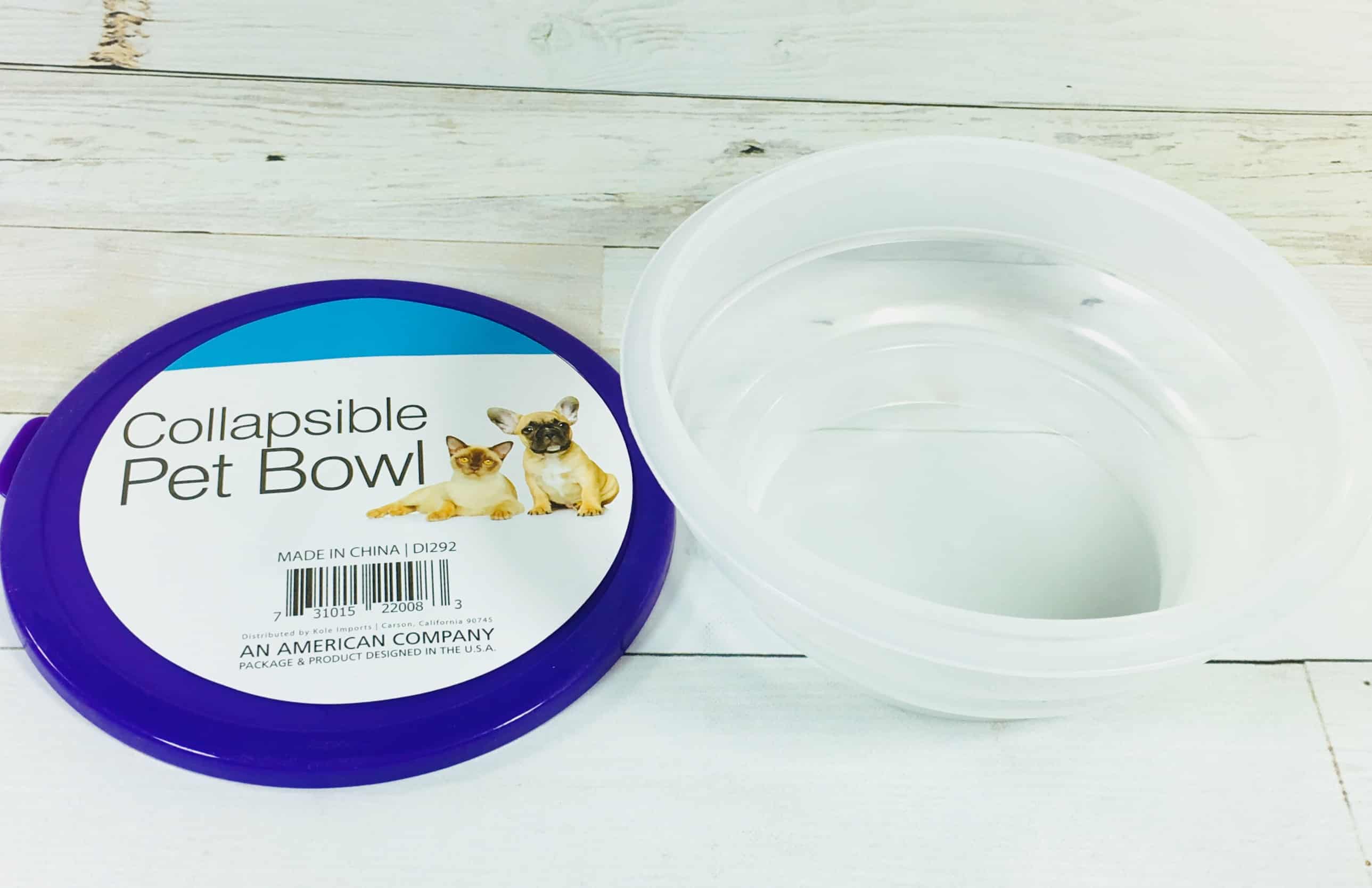 It stores flat and then you can pop it up on trips or walks. My cats don't travel but I know there are people who take their pets on the road.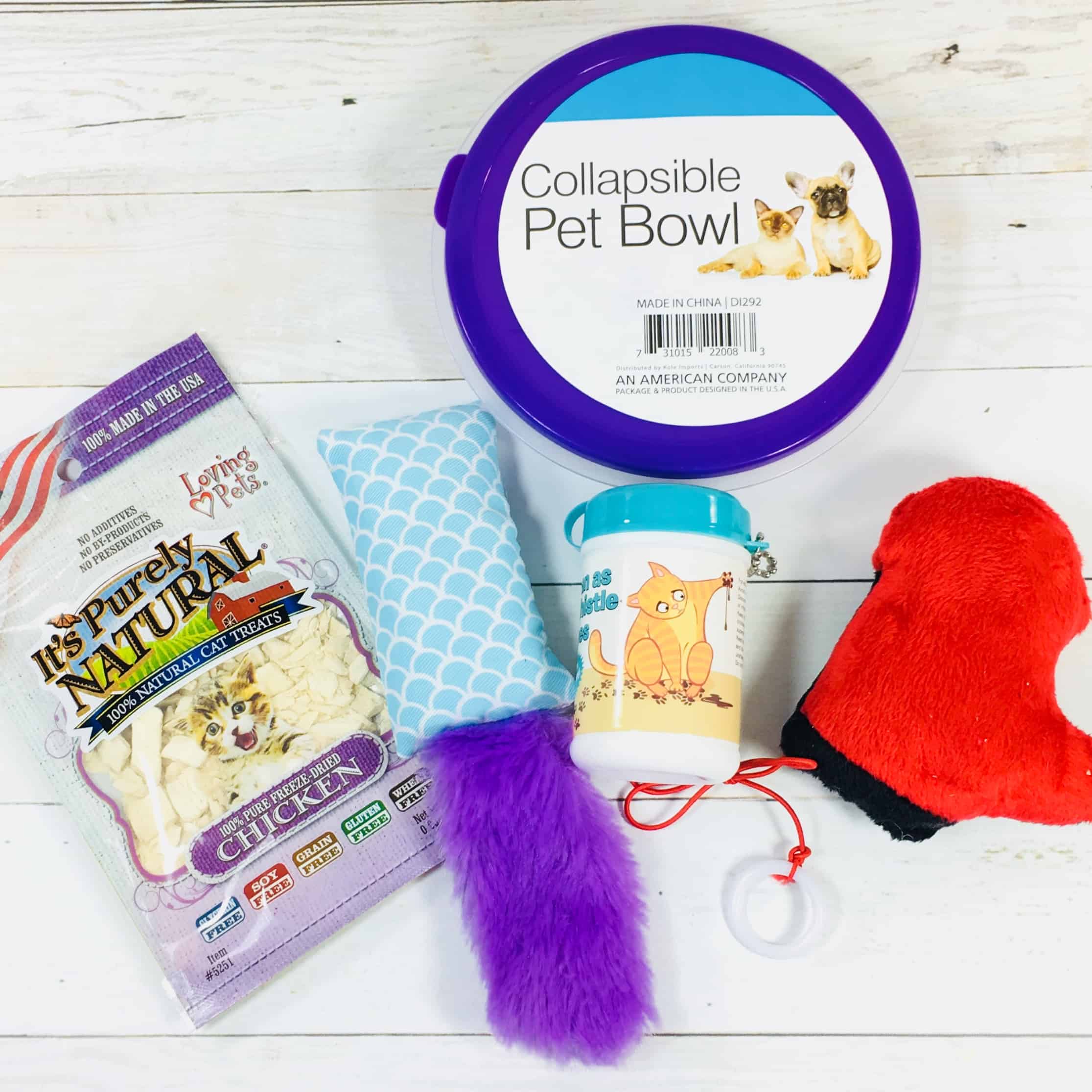 I was just wondering why I never receive pet care items in a box and then here were two of them in the same box!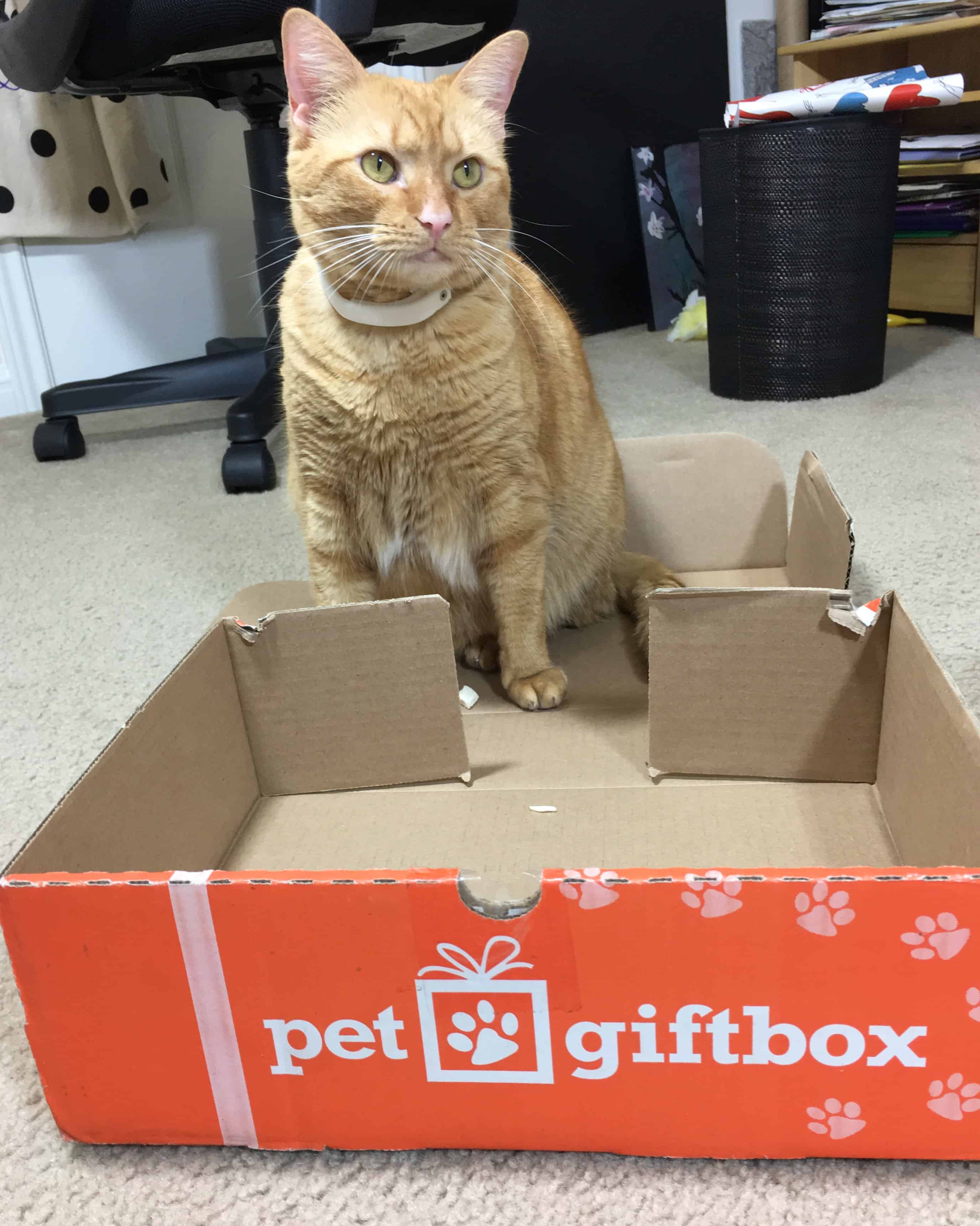 PetGiftBox is usually my cats favorite subscription box but this one was kind of meh. It had an expired wipe that was not really useful and a treat my cat mainly licked. The glove broke shortly after using and the bowl was ok, I'm not sure how long it will last. The purple and blue toy was the best item in the box. Most of these items were hard to find, so I had to take the value from the card, and it came to around $35.95. I hope the next box is better, it usually has a ton of toys that my cats play with all the time.
Let me know what you think of this box in the comments!