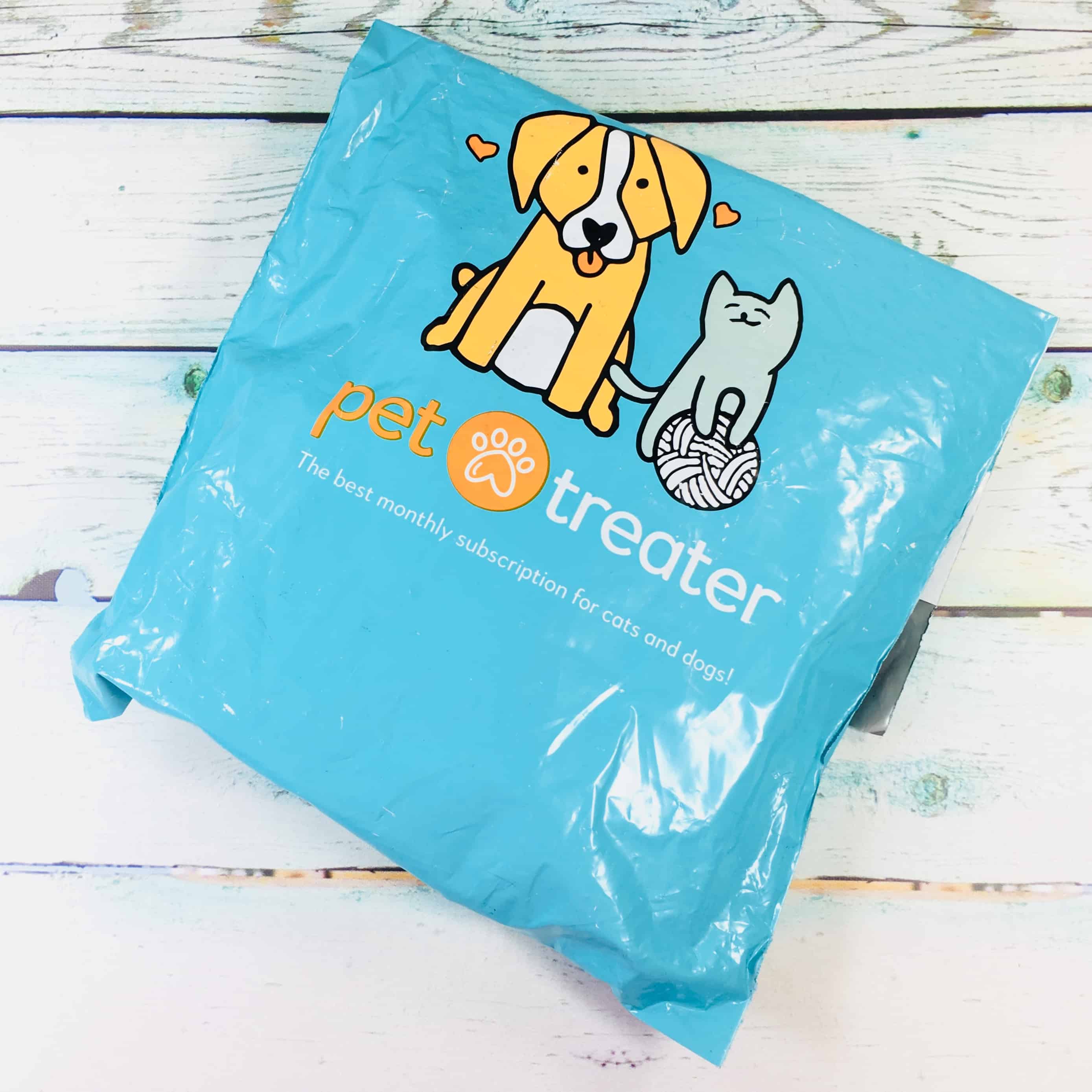 Pet Treater is a subscription program that treats your cat every month with quality items like toys and treats. The Pet Treater Cat Pack is $12.99 a month.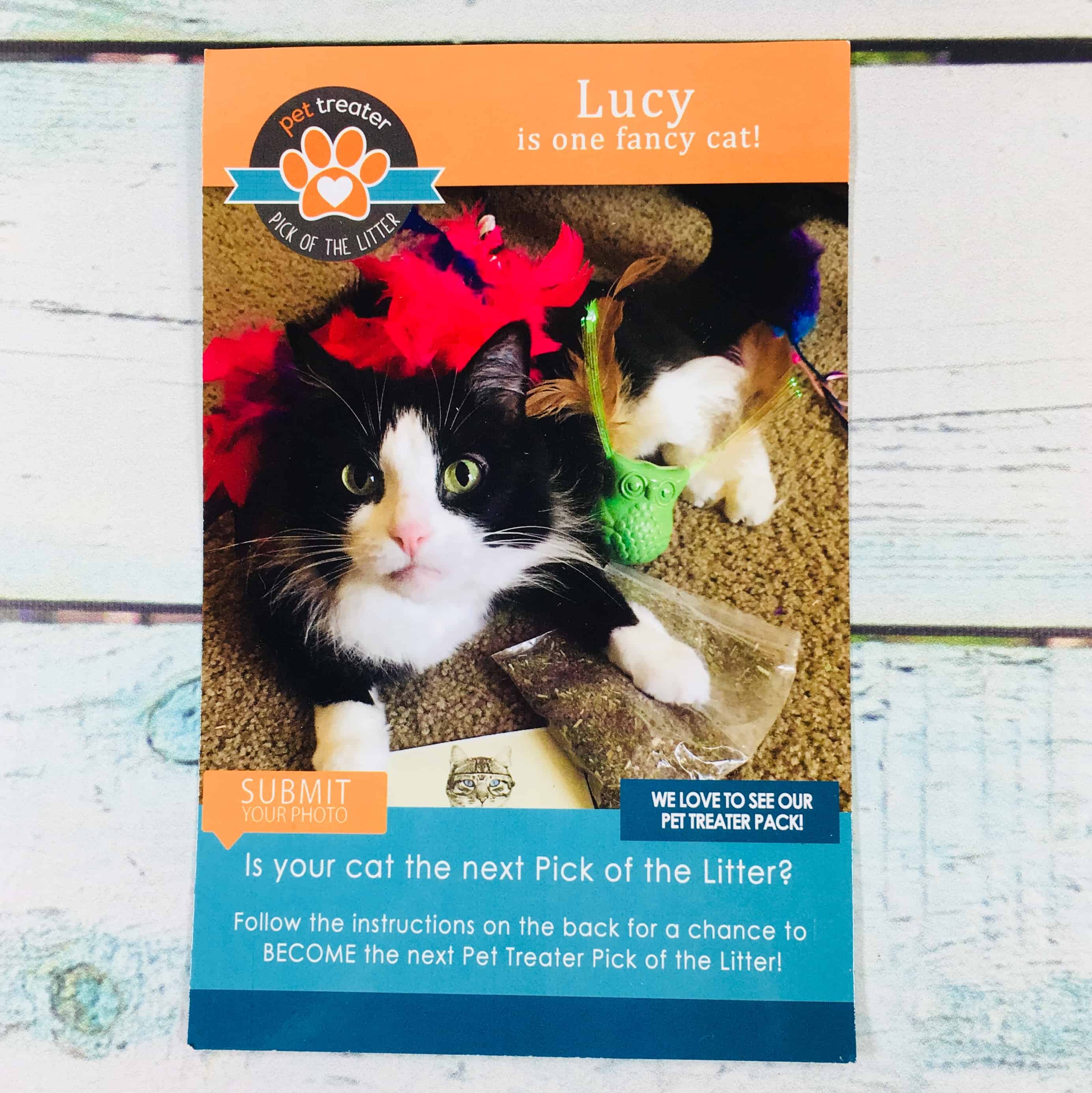 There wasn't really a product information card, but I did find a card with the monthly Pet Treater Pick of the Litter.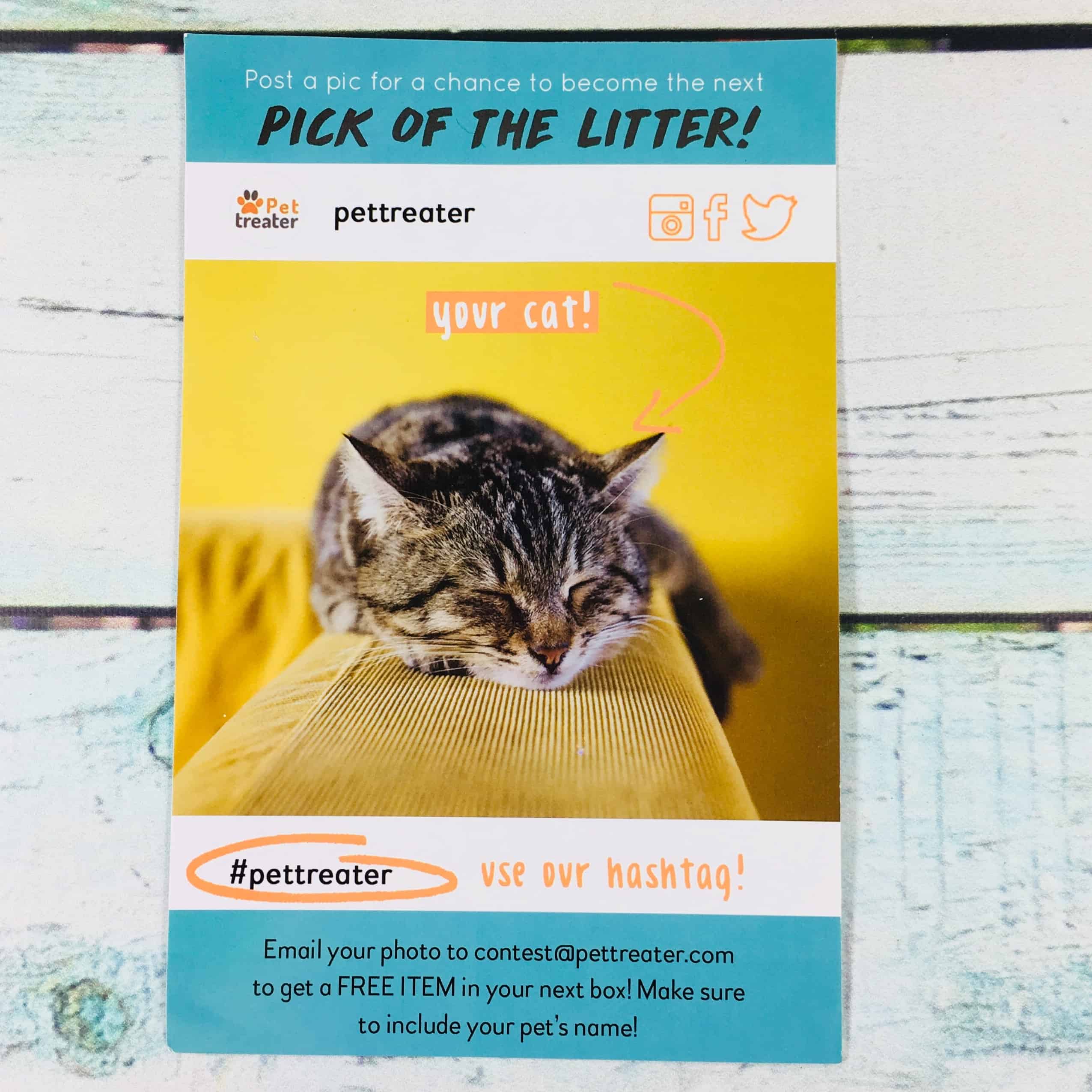 The back of the card gave instructions on how your cat could become next month's super star.
DEAL: Get 50% off your first month! Use coupon code CATPACK50.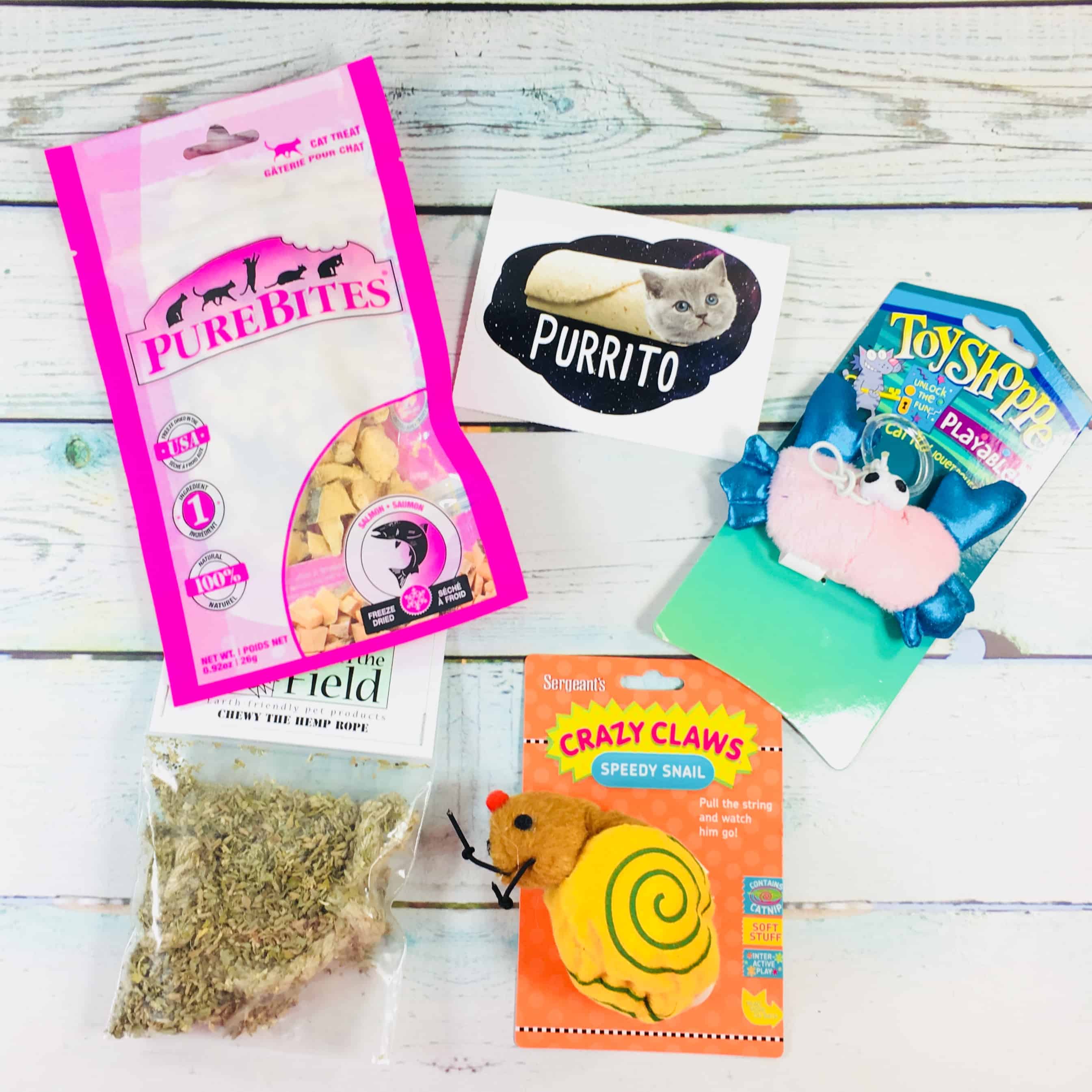 Everything in this box!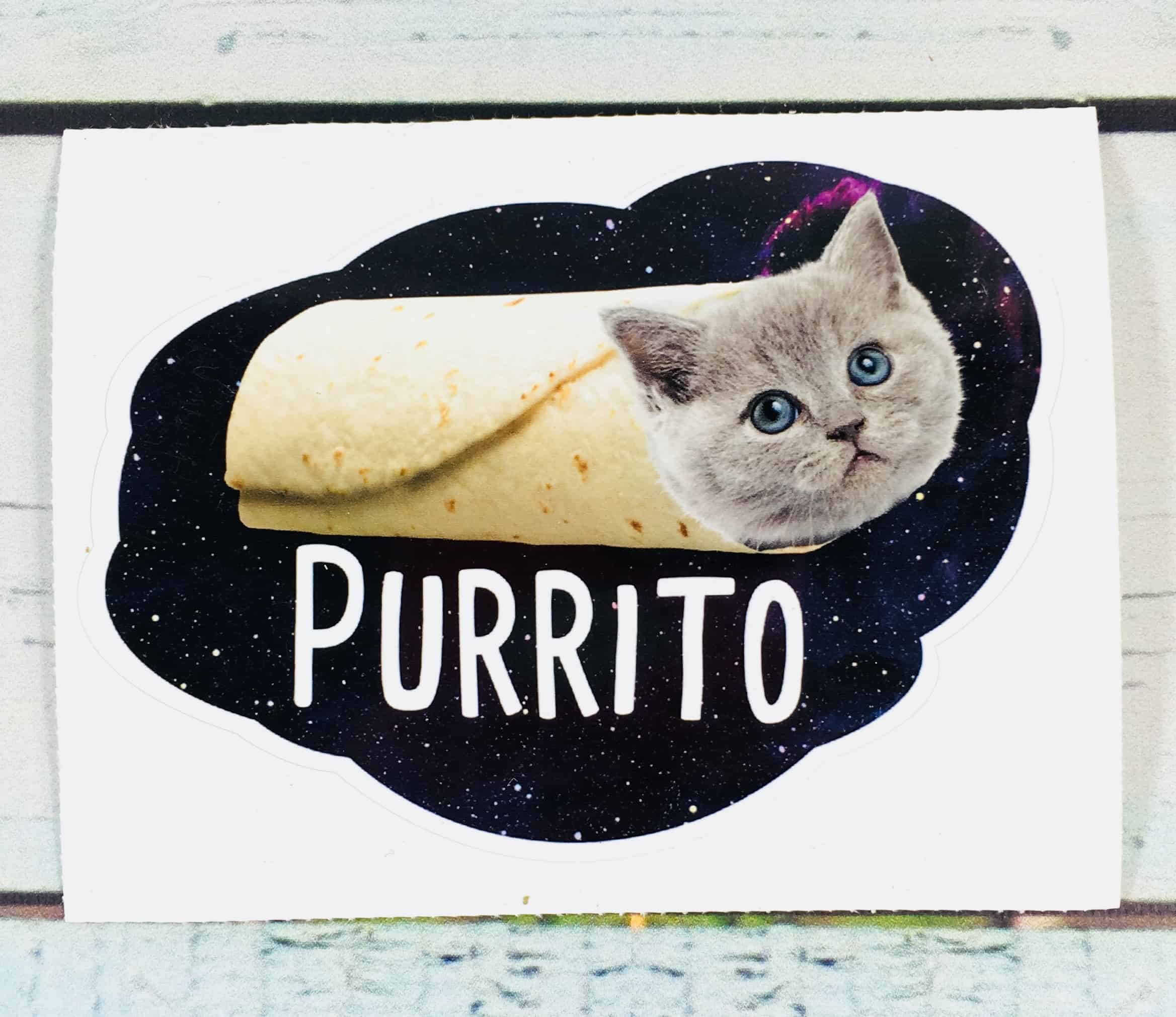 Purrito Sticker is going straight to my teenage daughter. She loves stuff like this but then who am I kidding, I love stuff like this too!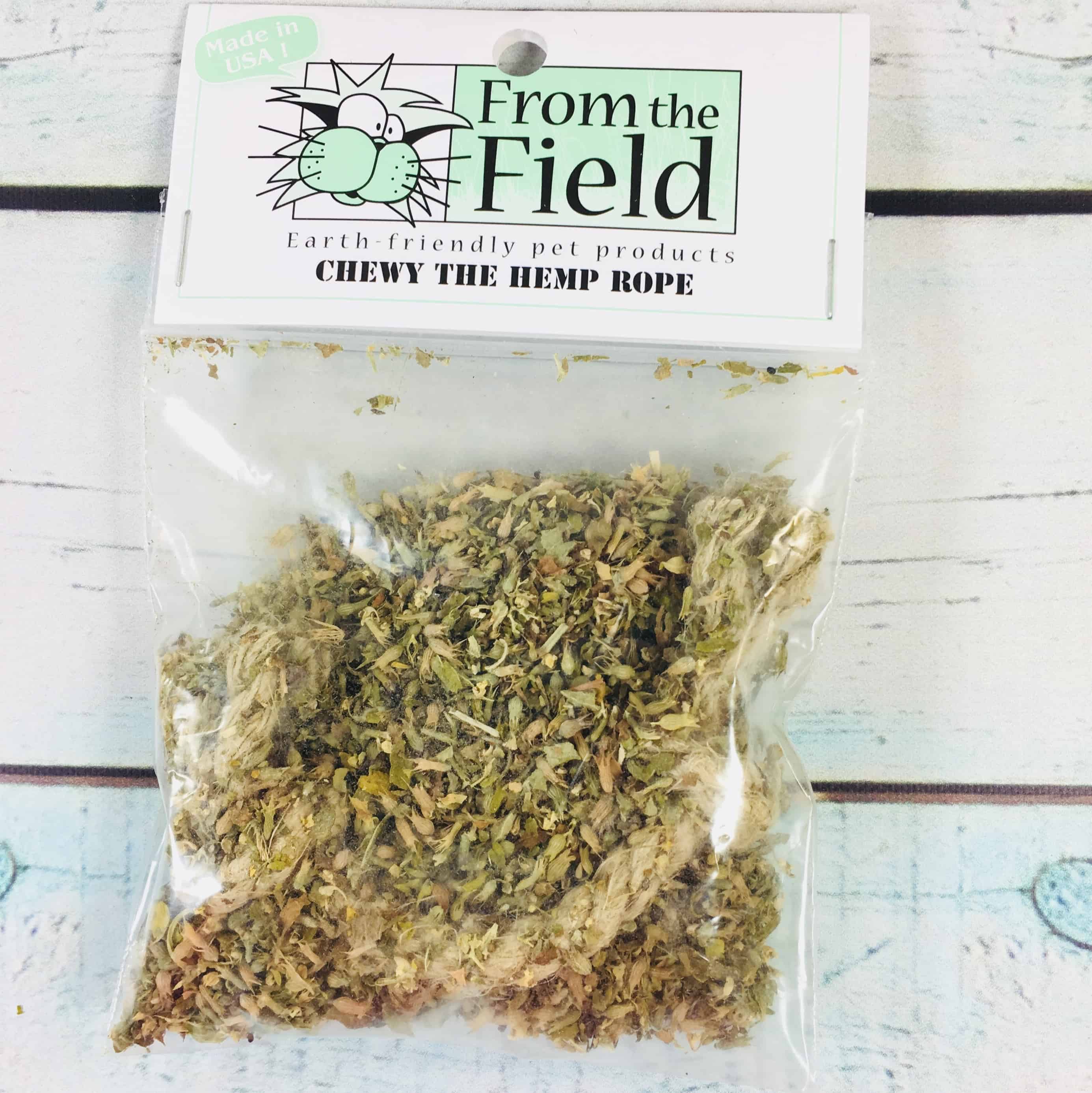 From The Field Chewy The Hemp Rope Catnip Toy ($6.32) is just a hemp rope, in a bag of organic catnip. Sounds simple but you should have seen the reactions my cats had to this toy. They loved it!
First I had to take the bag of catnip away from Zoey. She loves to chew on plastic bags no matter what they have inside so I have to keep them out of sight.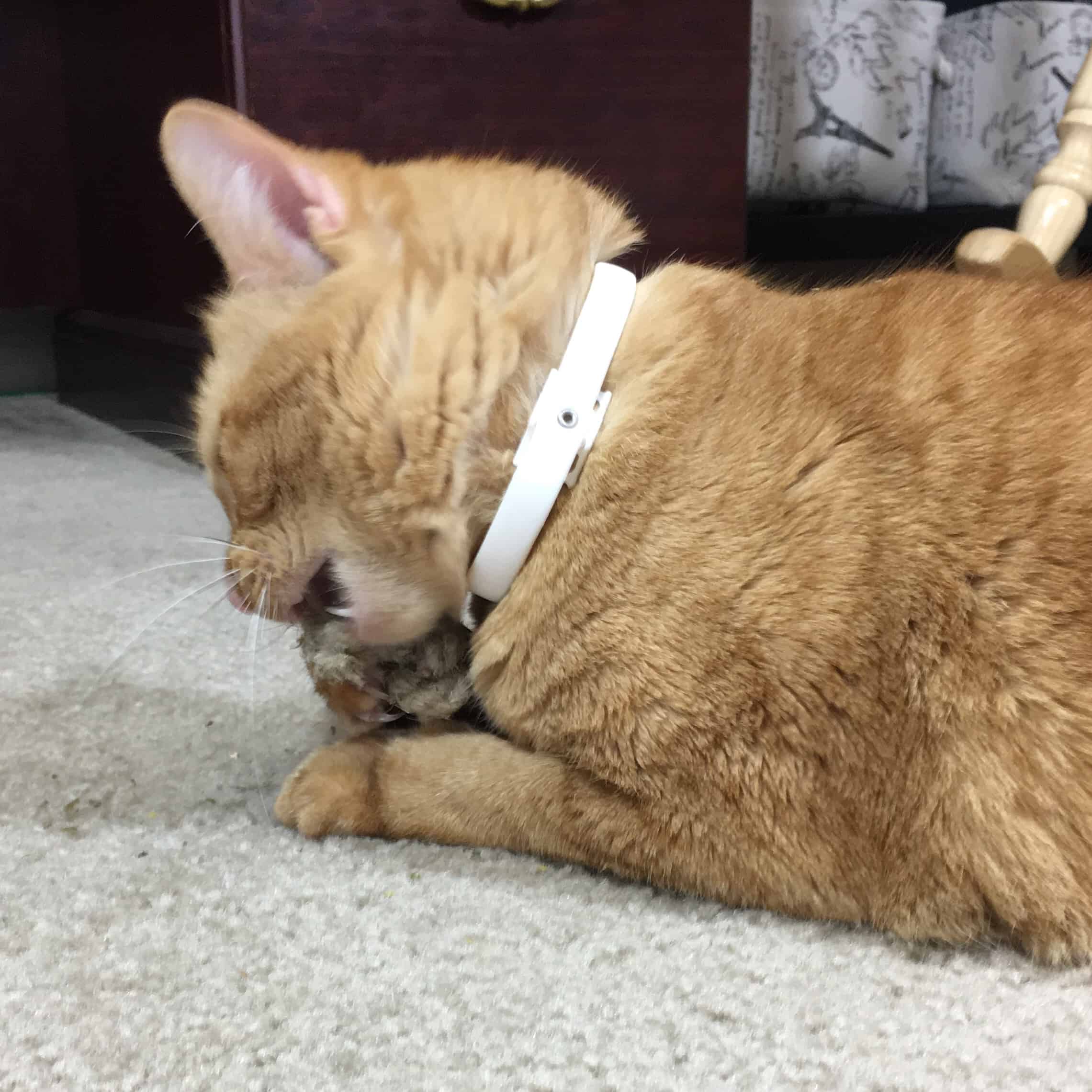 Sunny was going to town on this knot.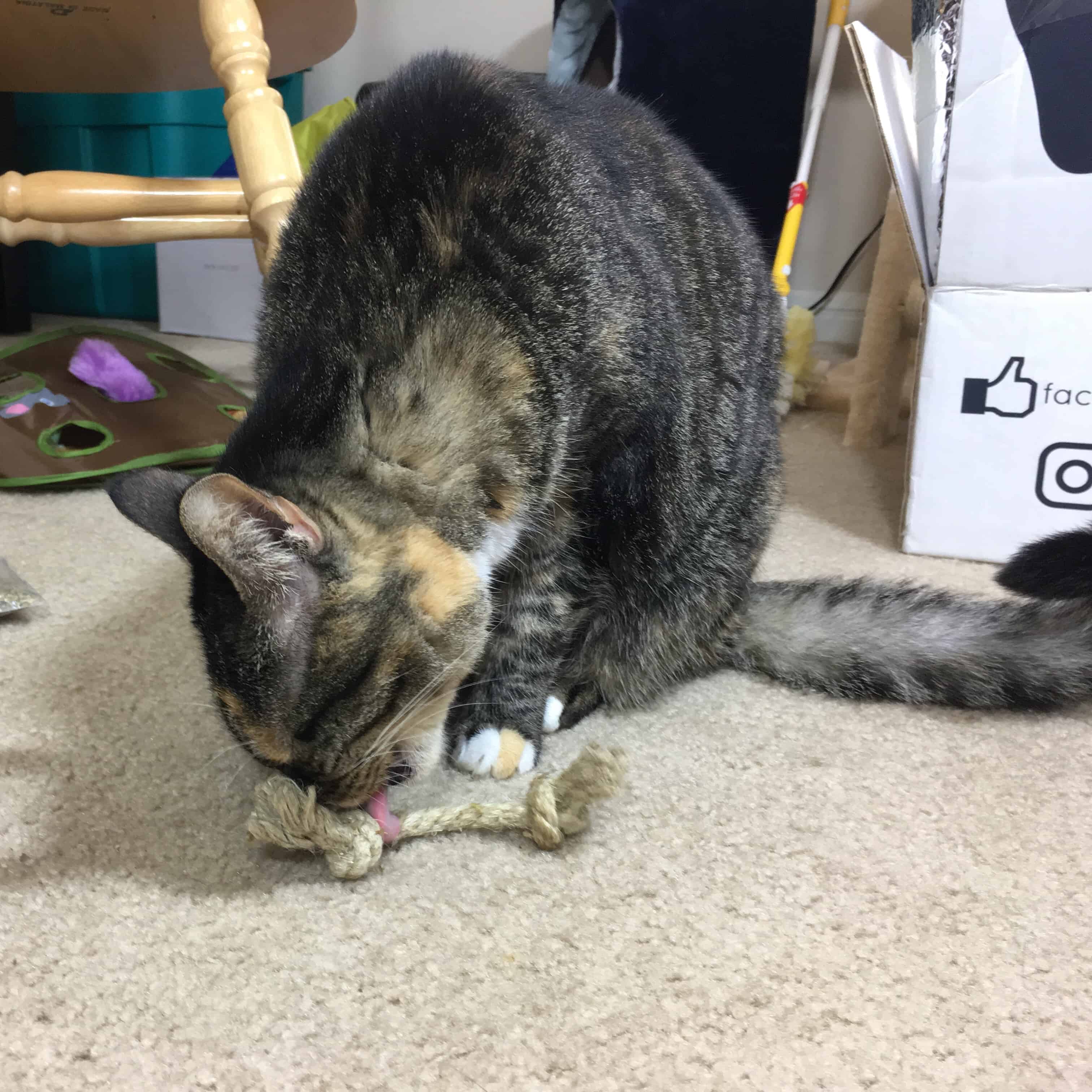 Here's Zoey licking the rope.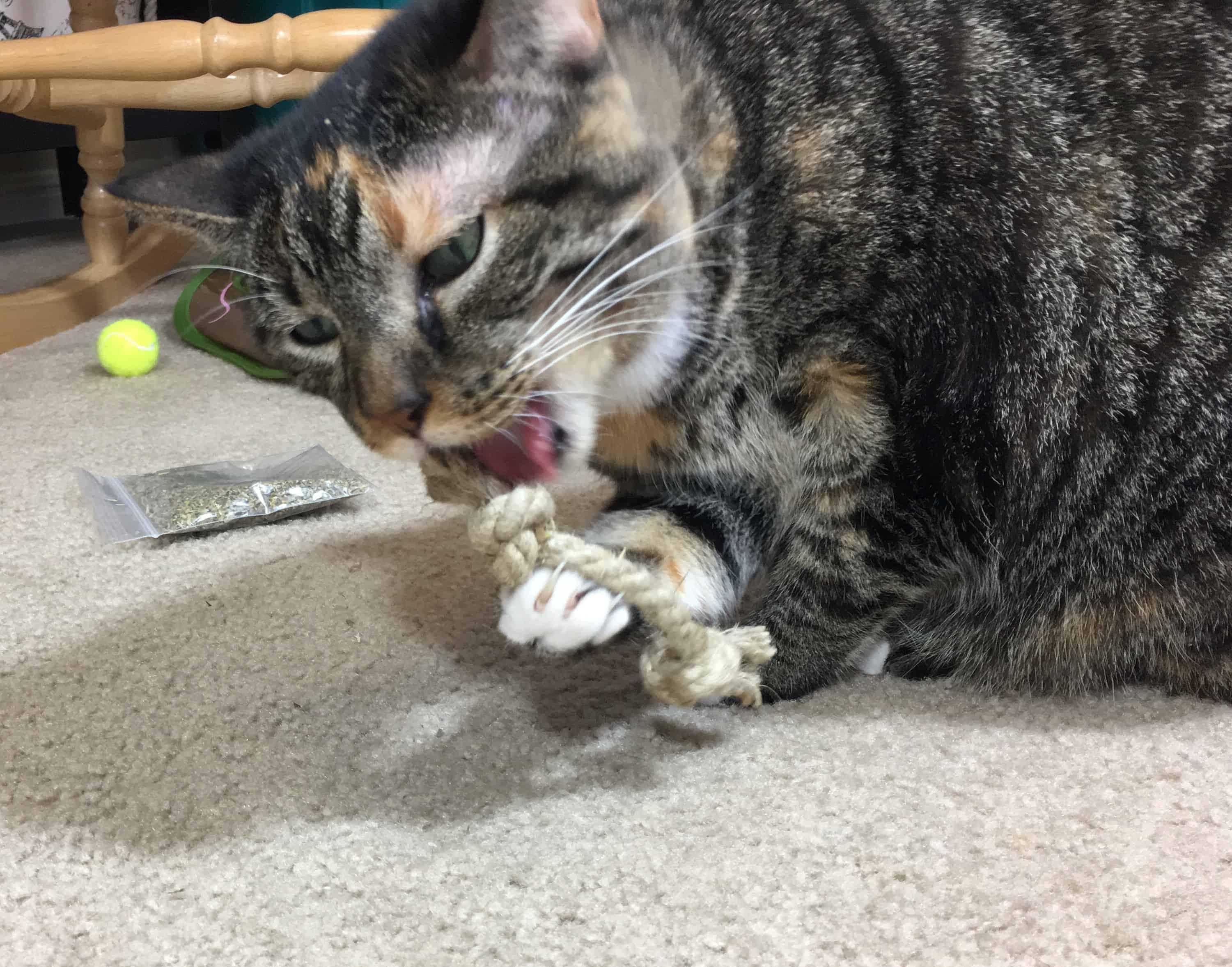 The knot made it easy for her to pick up so she could chew on it.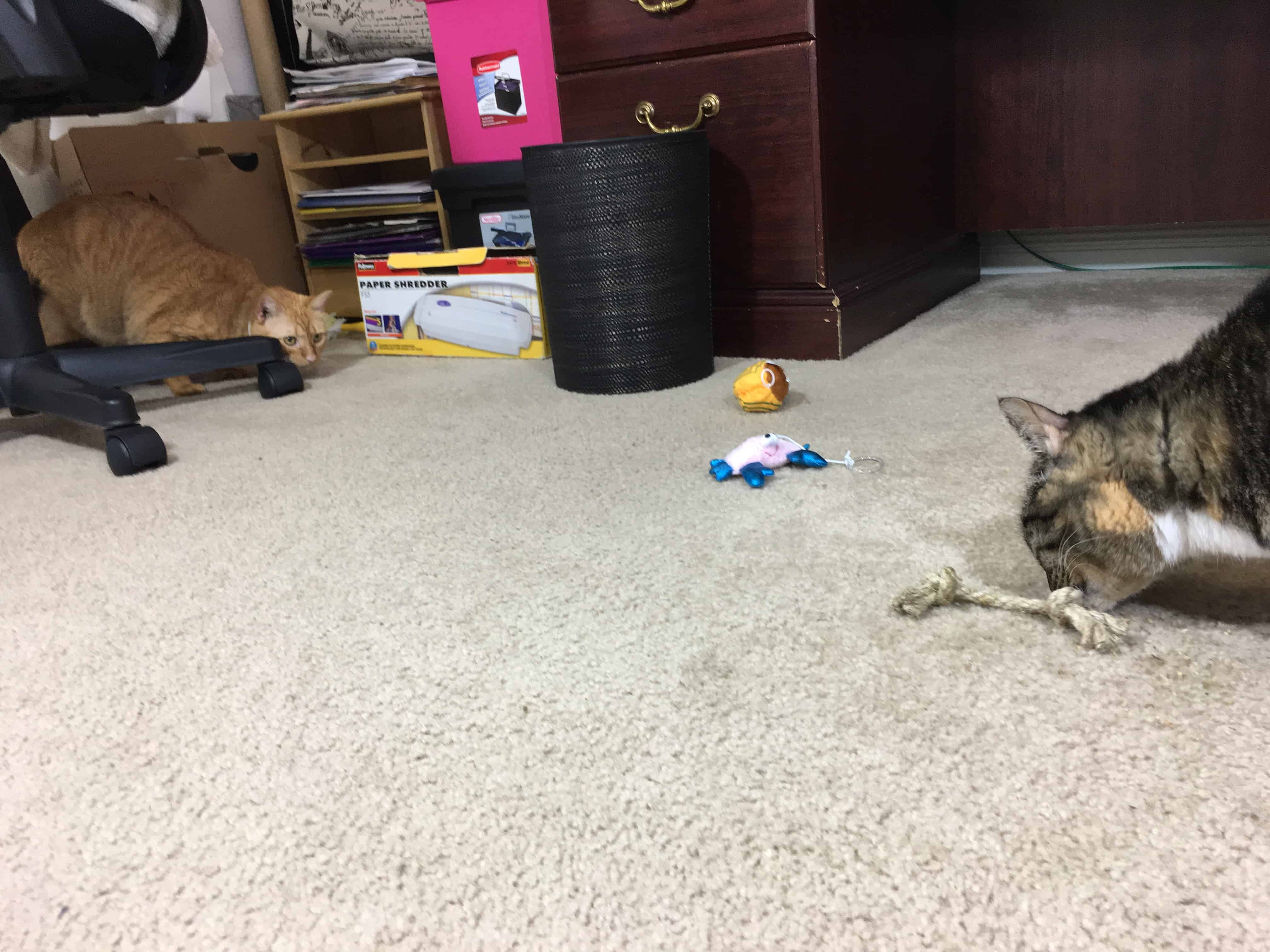 Sunny was planning a way to get the rope back from Zoey.
Finally, they just rolled around on the ground after their play session, happy in a catnip induced bliss.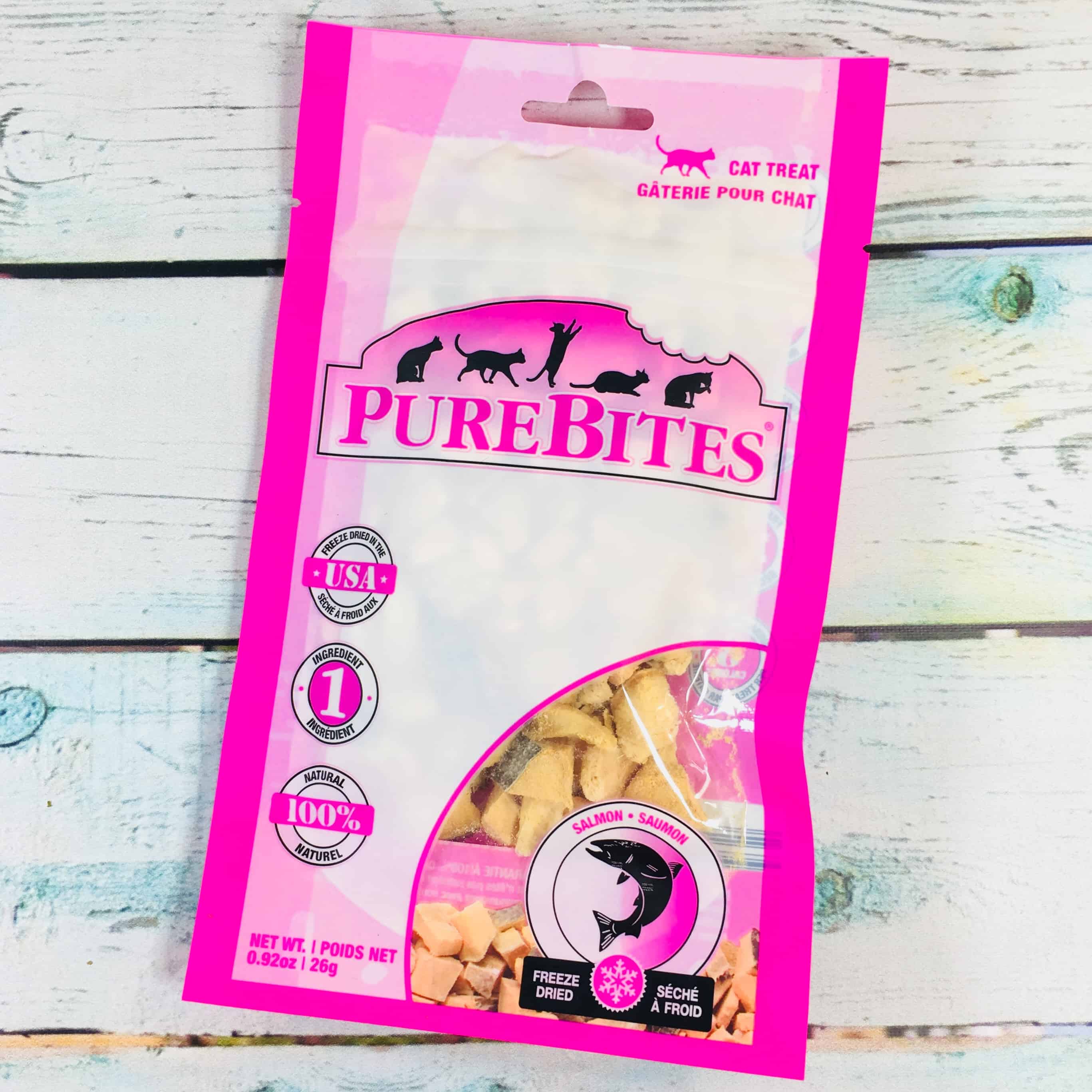 Cat Treat Pure Bites In Salmon ($3.49) has a simple ingredient list – sockeye salmon from the Pacific Ocean. Caution, it smells really stinky when you open it!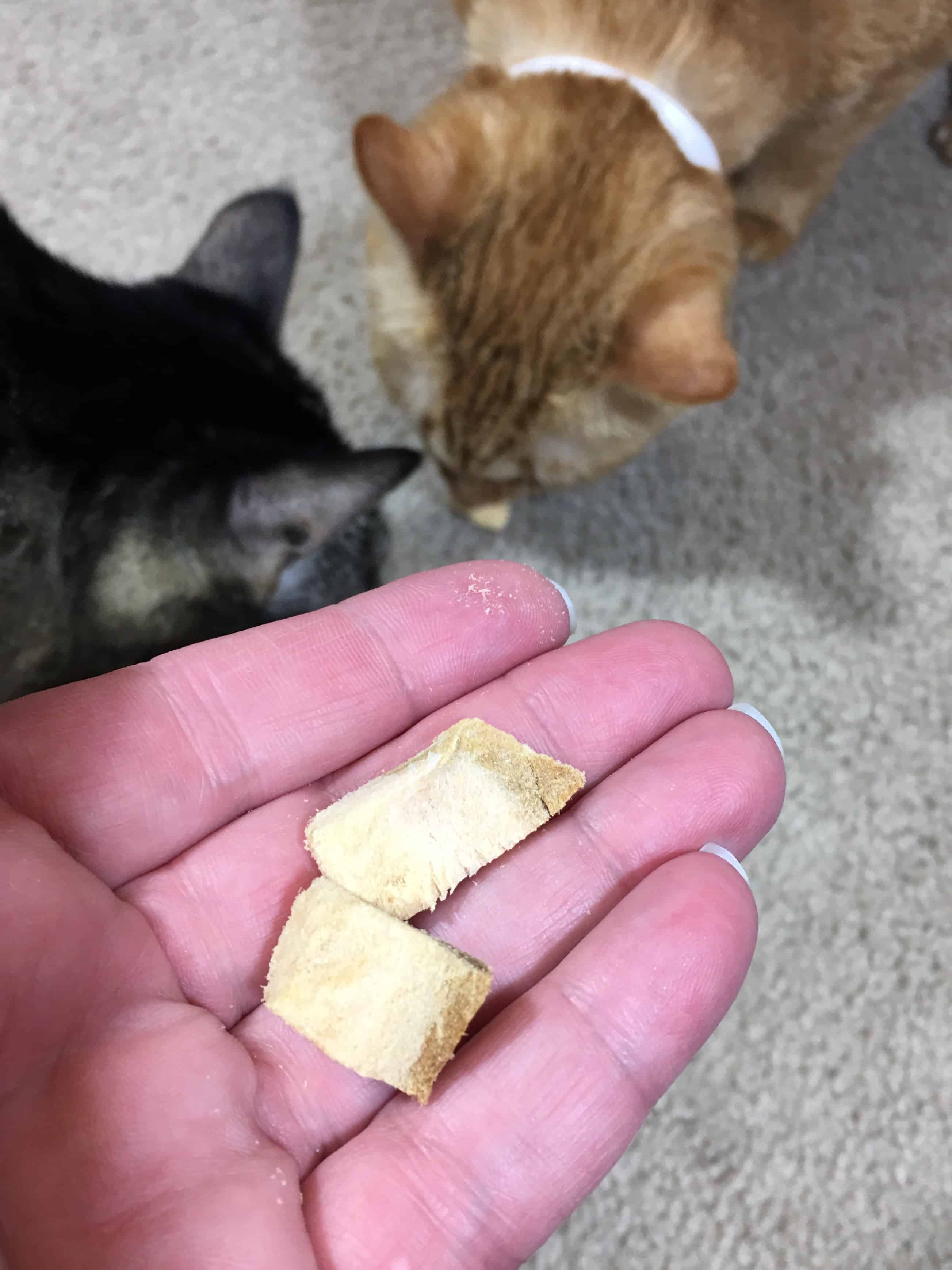 The consistency is kind of odd, but then freeze-dried food always is. The cats mostly smelled it and licked at it.
Sergeant's Crazy Claws Speedy Snail ($4.99) I loved The Neverending Story and this reminded me of that racing snail!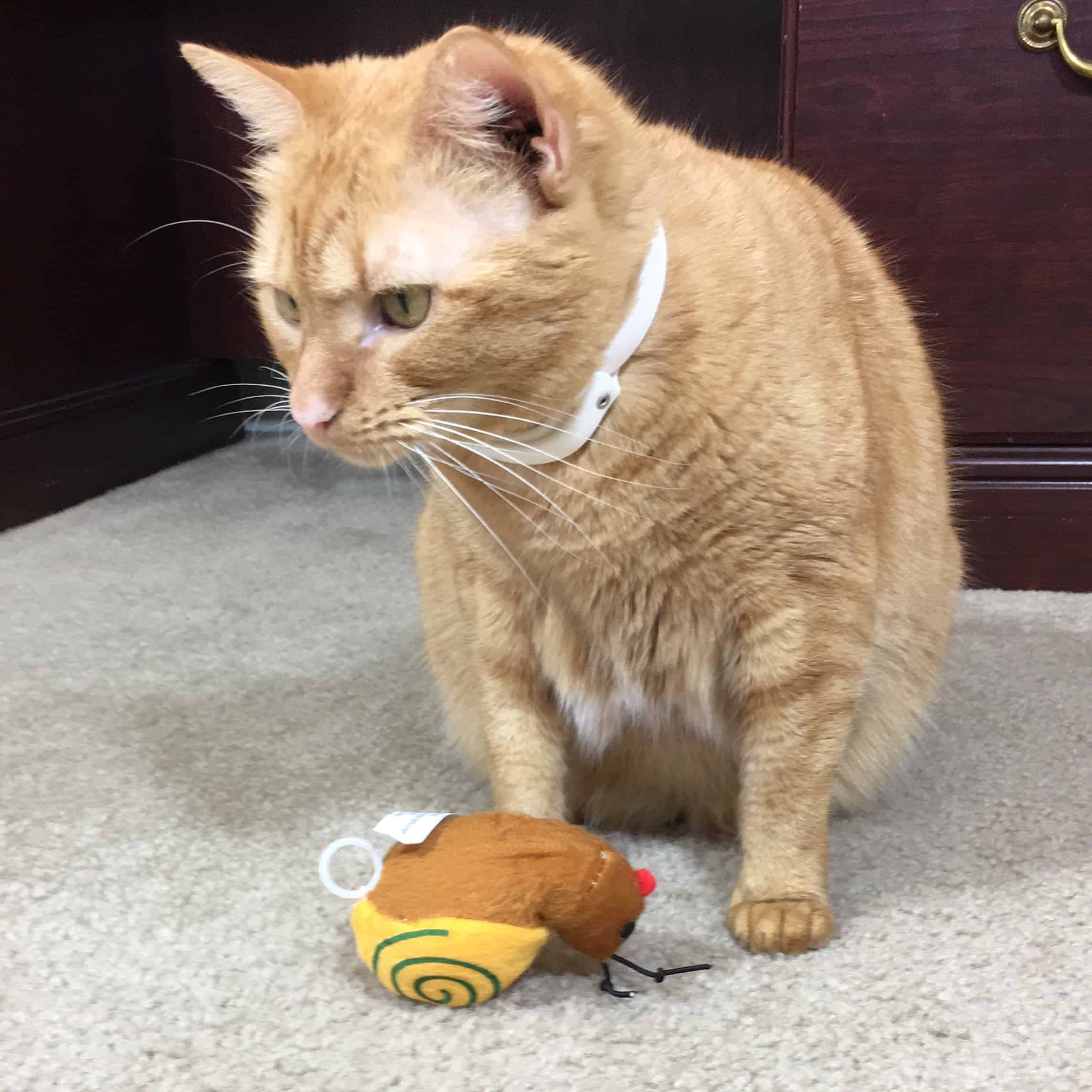 Pull the string and the toy vibrates. I'm not a fan of these types of toys since my cat is scared of it when it is moving, and then I have to pull the string over and over and she's done by the second pull.
Toyshoppe Playables Crab Bungee Toy ($4?) Here's another interactive cat toy. Just dangle the toy in front of your cat and stay away from those claws!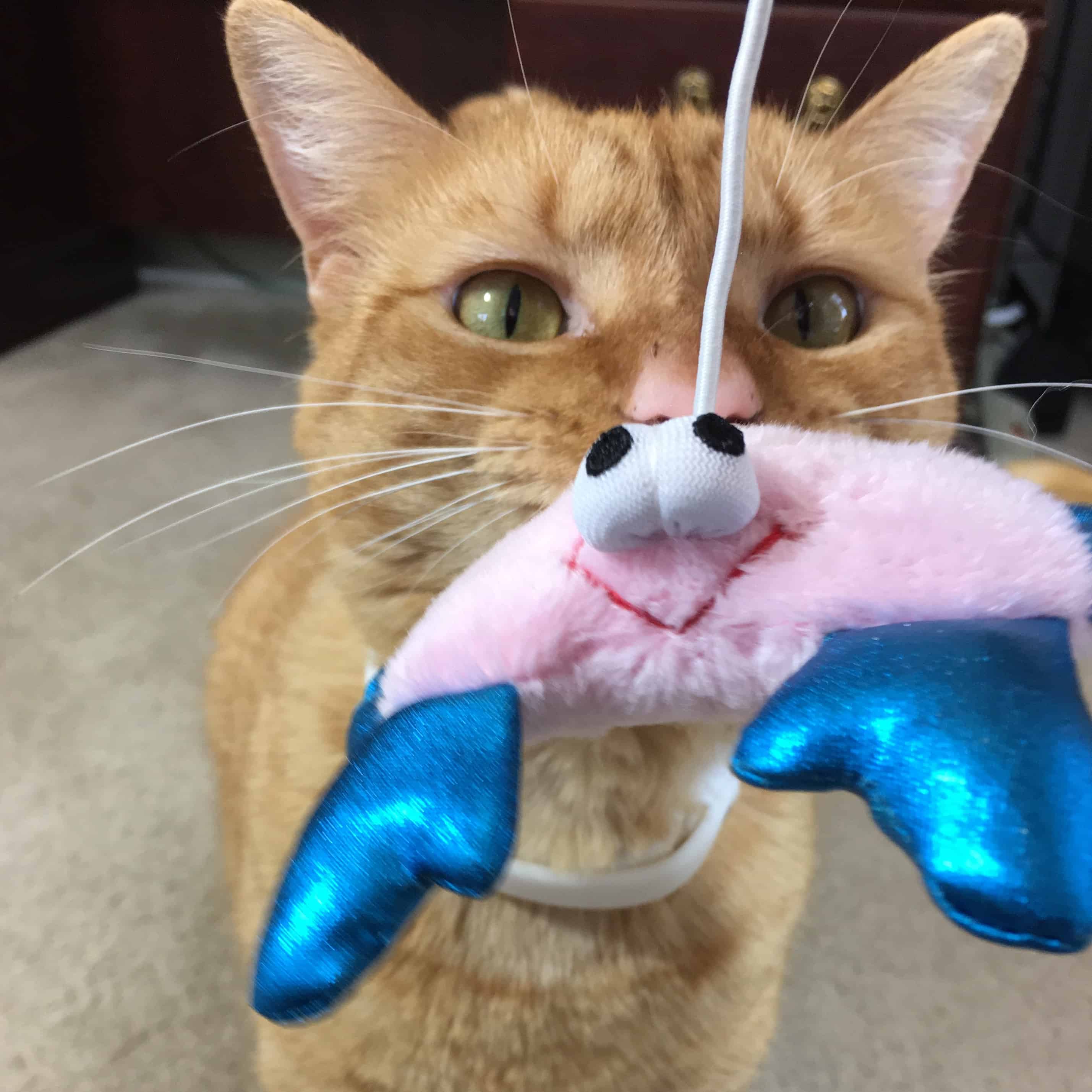 Look, Sunny is smiling!
If you like a no-frills bag of goodies for your cat, then check out Pet Treater! For the $12.99 subscription price, I received around $19 worth of items for my cats. The hemp rope was a big win this month, my cats loved that thing! The other two toys are interactive so you can enjoy play time with your furry friend.
Are you getting this month's Pet Treater Cat Pack?